09.19.15
Week of September 14, 2015
A weekly Saturday recap to share with you our favorite links, discoveries, exhibitions, and more from the past seven days. This week: A series of things we never dreamed we'd be able to buy (a huggable Greek column, an original Sottsass pen), a special guest report from Maison et Objet, and the most beautiful sculpture we've seen in ages, pictured above, spotted at Art Berlin Contemporary.
Discoveries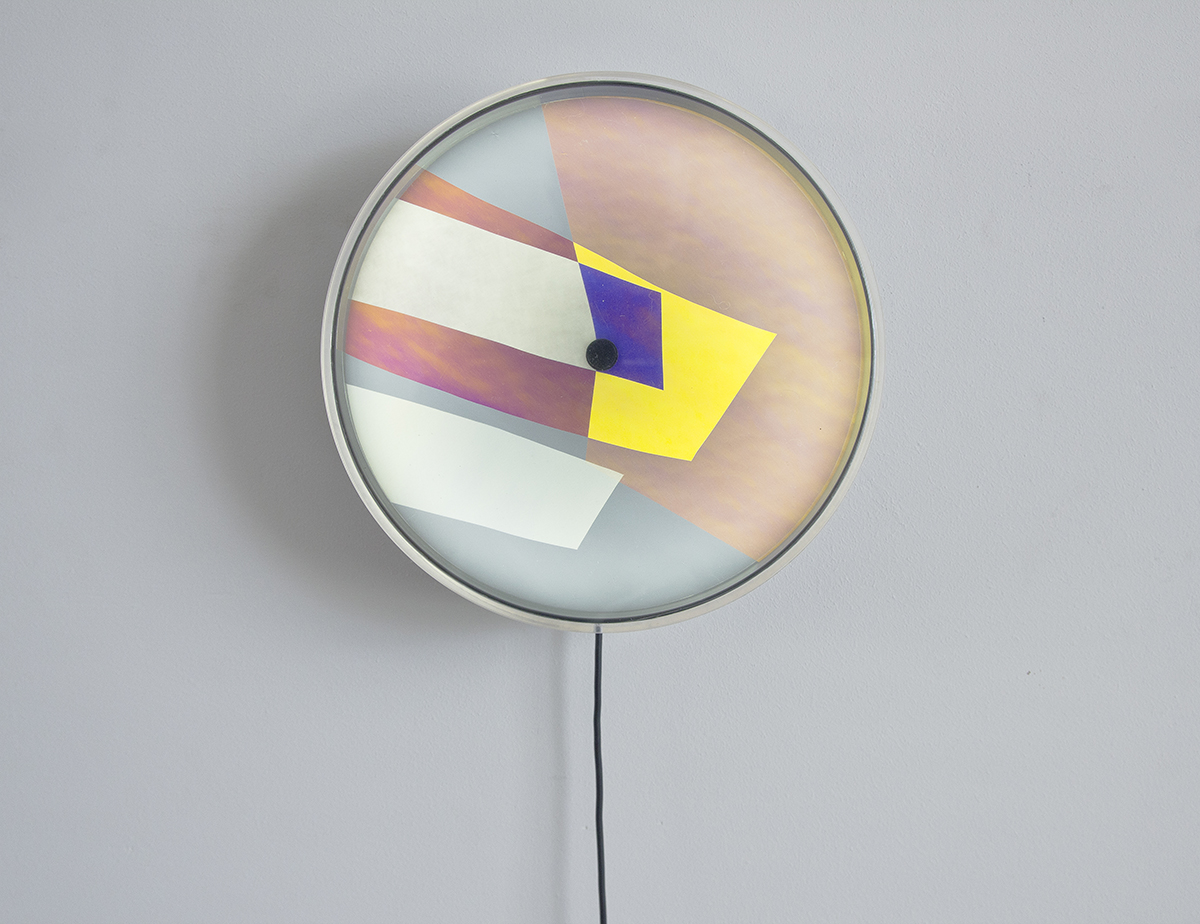 One of our favorite projects at this year's Dutch Invertuals show in Milan — and at the Salone in general — was 101.86° by Studio Thomas Vailly, which experimented with overlapping polarized glass shapes to create different colors and iridescent effects. Now Vailly and his partner Laura Lynn Jansen have turned the project into an actual product — a "clock" whose face rotates, creating new overlaps and colors as the day progresses.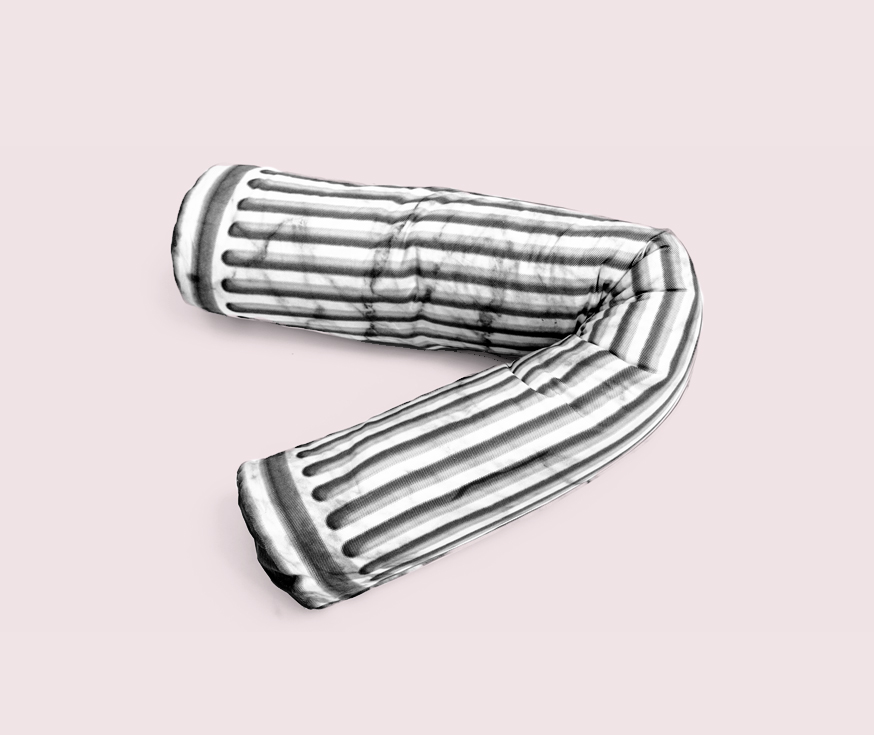 Ever wish you could hug a country going through rough times, just like you'd hug a friend? That's how Katrin Greiling and Martin Schliefer felt about Greece this summer, and so they responded with a column-shaped body pillow that can be used as a stand-in for the struggling nation and its citizens. The Cozy Column is for sale on their new site, the Columnist, and while proceeds don't go to benefit Greece, the duo are hoping to move production there as a more forward-thinking way to help out the local economy.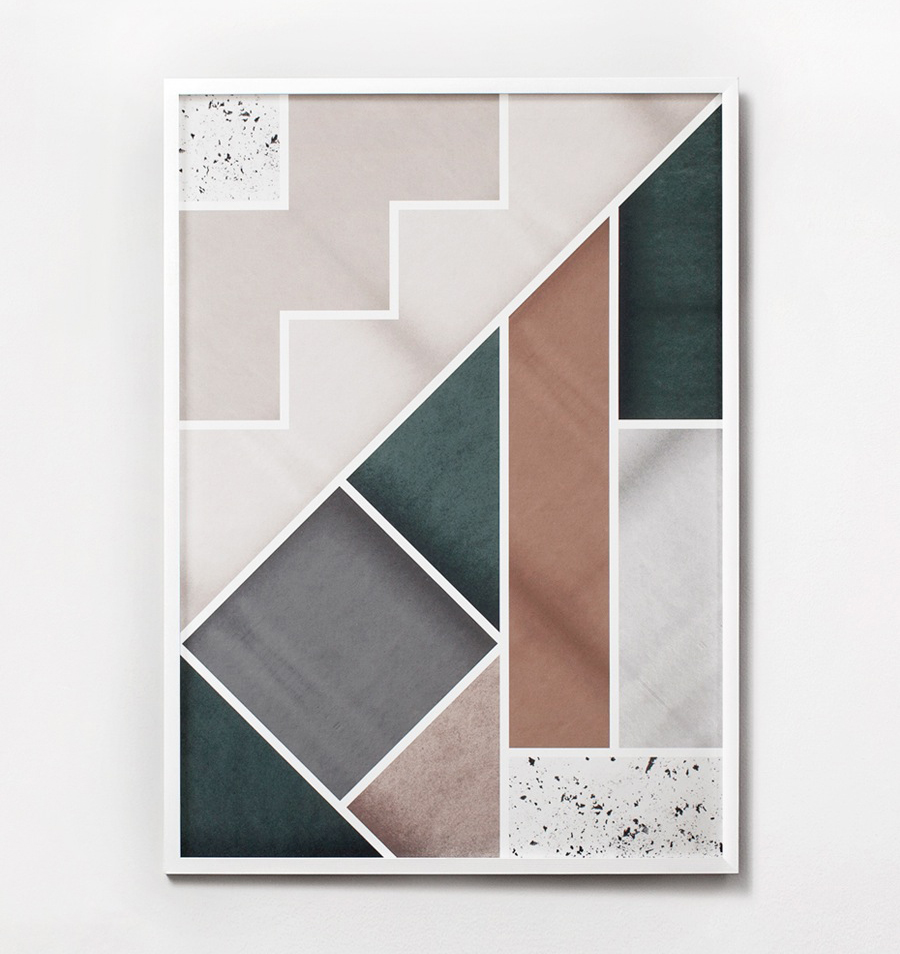 Danish designer and artist Kristina Krogh just released her latest series of limited-edition prints, and holy moly, it's a stunner, with Art Deco, 80s, and tropical influences all mixed in. The print above is called Basement, but honestly there were so many good ones it was hard to choose. Check out the full series here.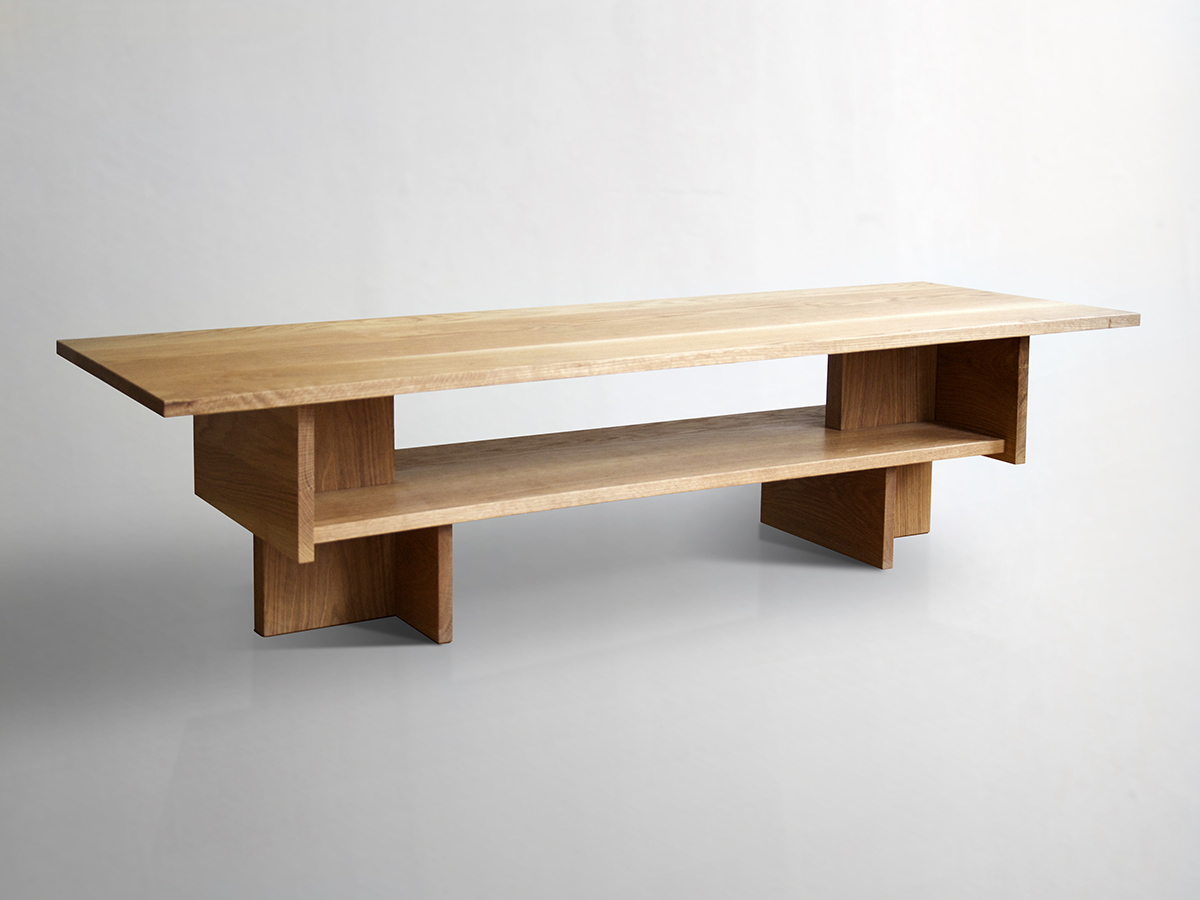 We've had an eye on Chicago designer Casey Lurie for awhile now, and one of our favorite pieces of his yet is this recent handmade Ballast coffee table, which packs some great shelves and nooks for storing books and other objects.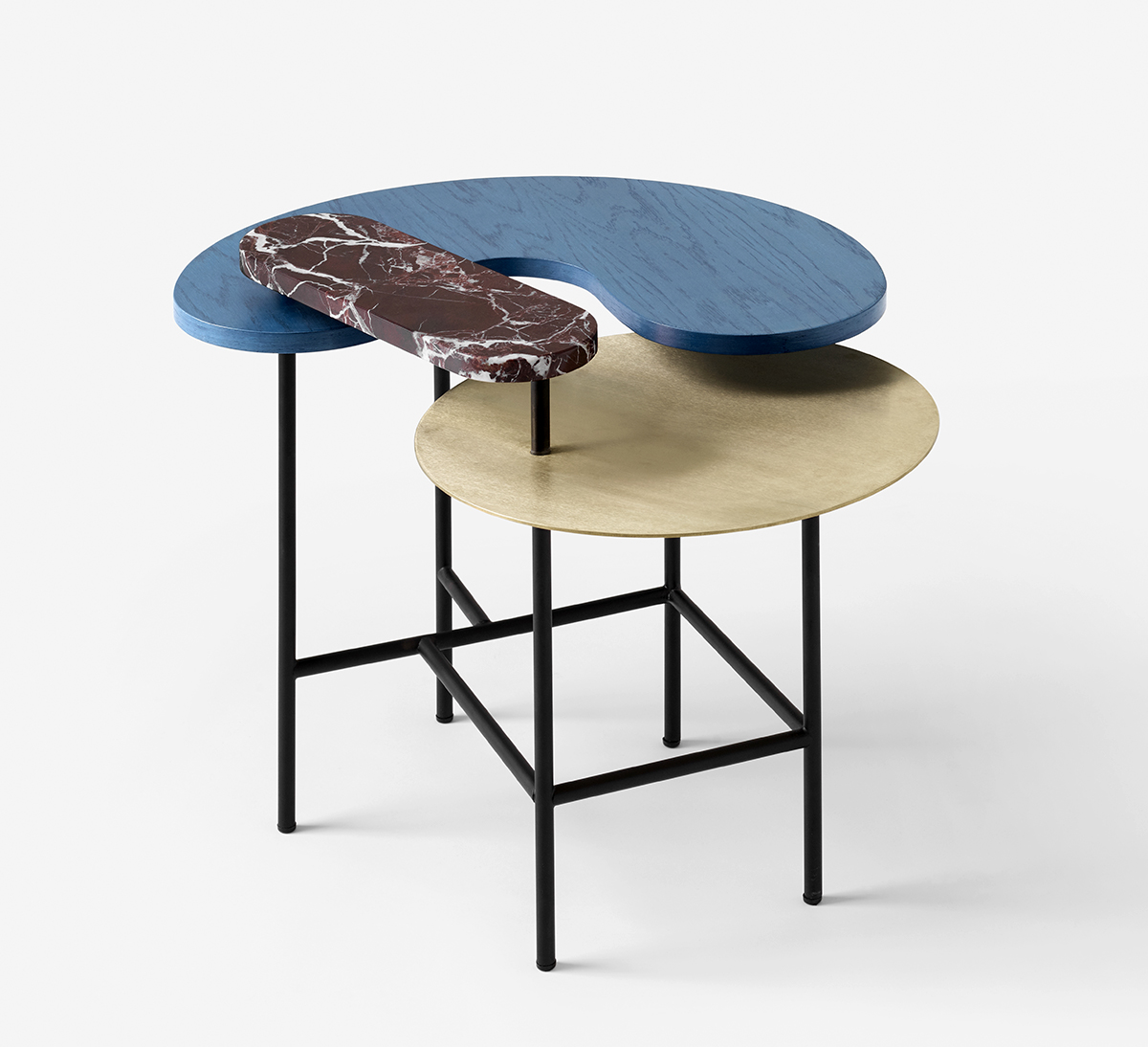 Jaime Hayon's newest product for &tradition, Palette, is a series of three variously sized tables that mix tiers of various colors, shapes, and materials into artsy compositions, and they are one of the best things we have seen in a long while. Hayon says they're inspired by Alexander Calder's mobiles — see the other two versions here and here.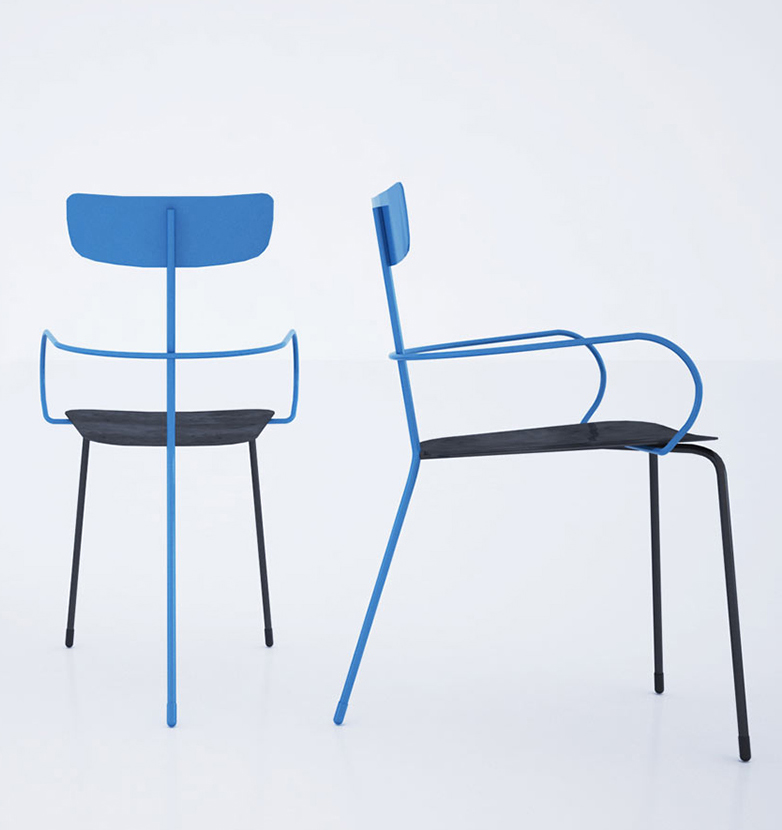 We spotted this chair by Greek studio Krama Architects over on Design Milk this week, and while we obviously can't vouch for its level of comfort, its razor-thin profile is certainly striking — as is the shade of muted electric-blue it sports.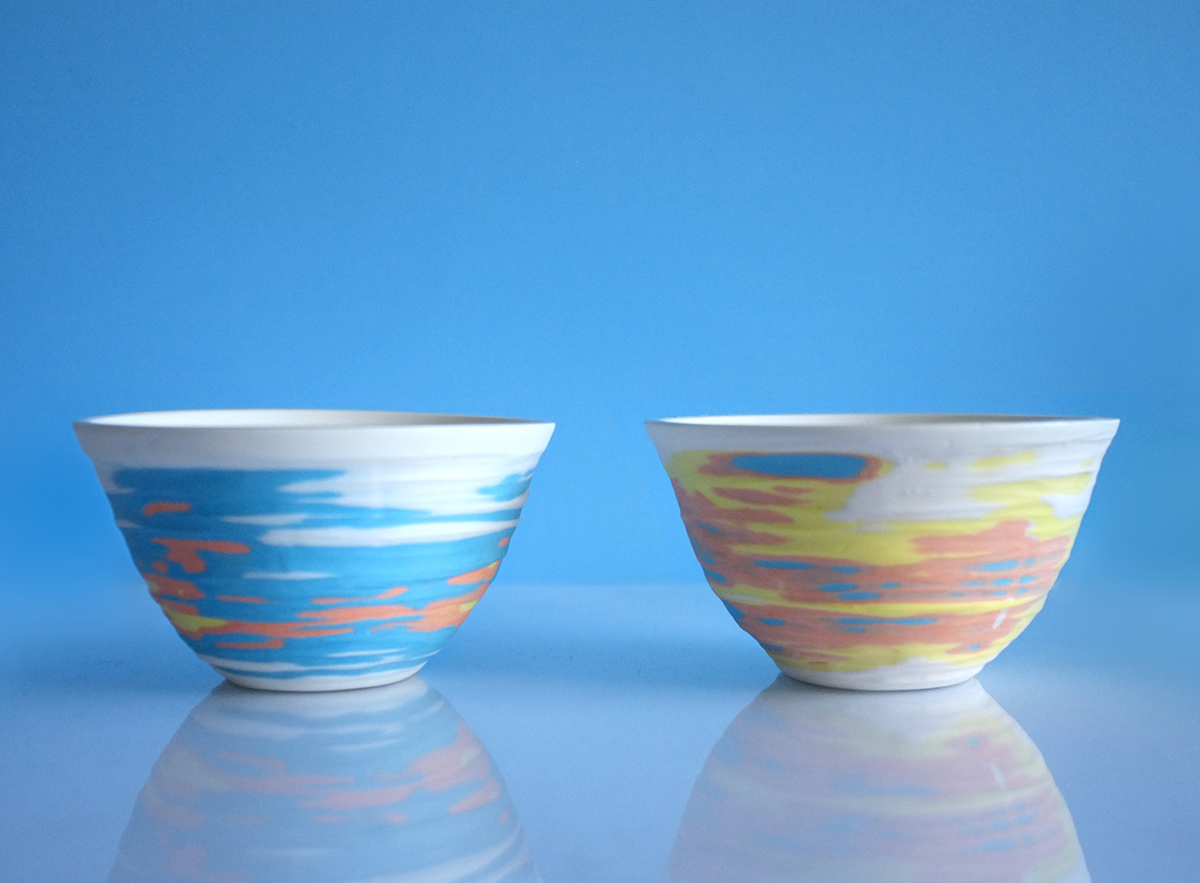 Yet another nice use of color this week came in the form of Rachel Harding's Chroma bowls, which are debuting this week at the London Design Festival. We're saving most of our LDF coverage for a big wrap-up post we have planned, but couldn't help sneaking these in — they're made by layering colored ceramic slip into disused molds from Germany's Kahla Porcelain Factory, then shaving them down on a wheel to reveal the uneven strata pictured above. They'll launch at an exhibition by — and are currently for sale through — London's Matter of Stuff.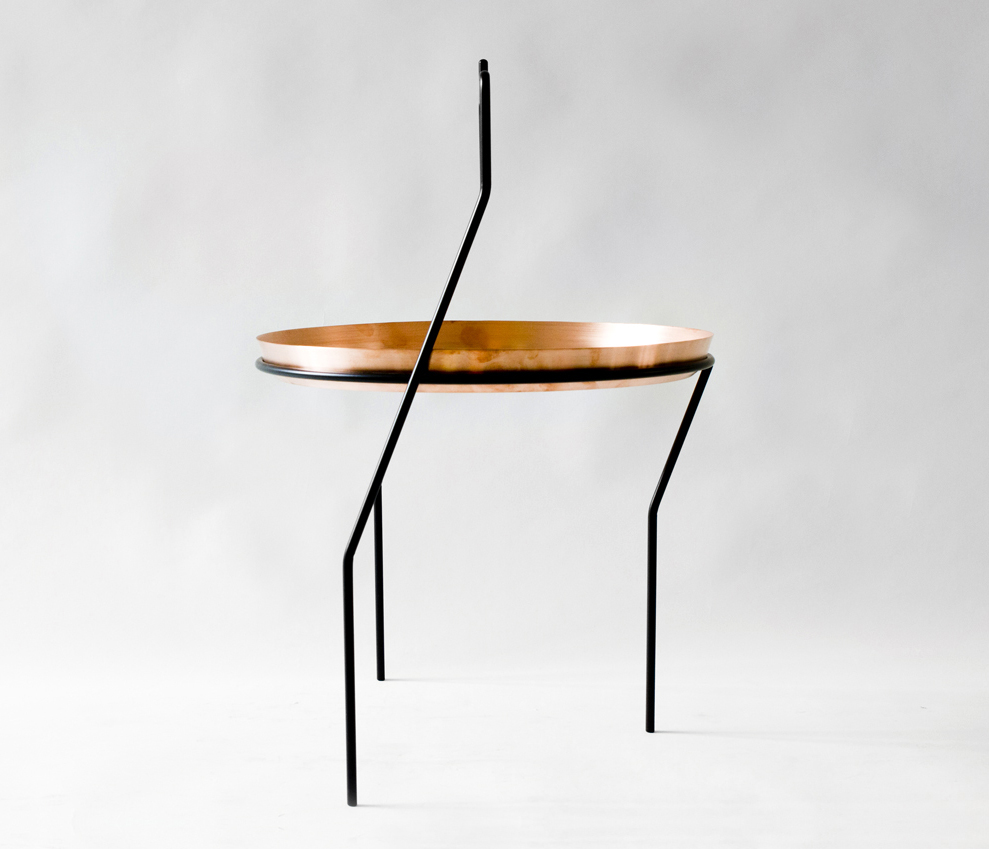 Beginning tomorrow, the Berlin-based online design shop Maison Maria Odelga will occupy a temporary brick and mortar location for a week in the city's Neukölln neighborhood, where, among other items, furniture designer Alex Valder will debut his new three-legged Tea table. It combines skinny metal legs (apparently a theme in today's Saturday Selects!) with a removable copper tray. Head to Reuterstrasse 53 to shop the collection if you're in the area.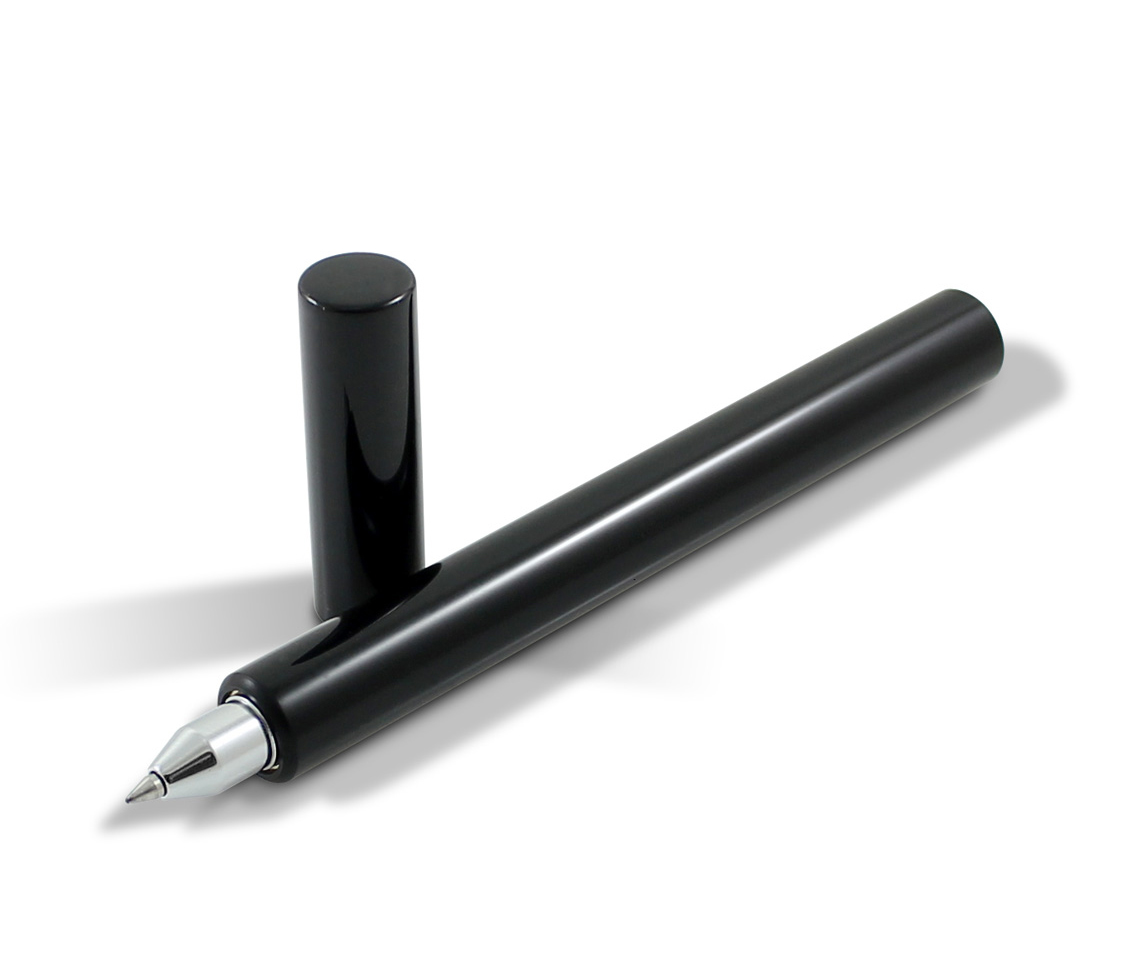 Yesterday in these pages, Jim Walrod lamented that how thanks to the persistence of dealers like him, most of us will never be able to buy a Memphis original at this point. However, there are plenty of affordable Sottsass designs still in production, and as of this week, you can also score one of a cache of 120 all-black pens he designed for Acme for a relatively reasonable $98 — not quite as colorful as his usual fare, but still beautiful.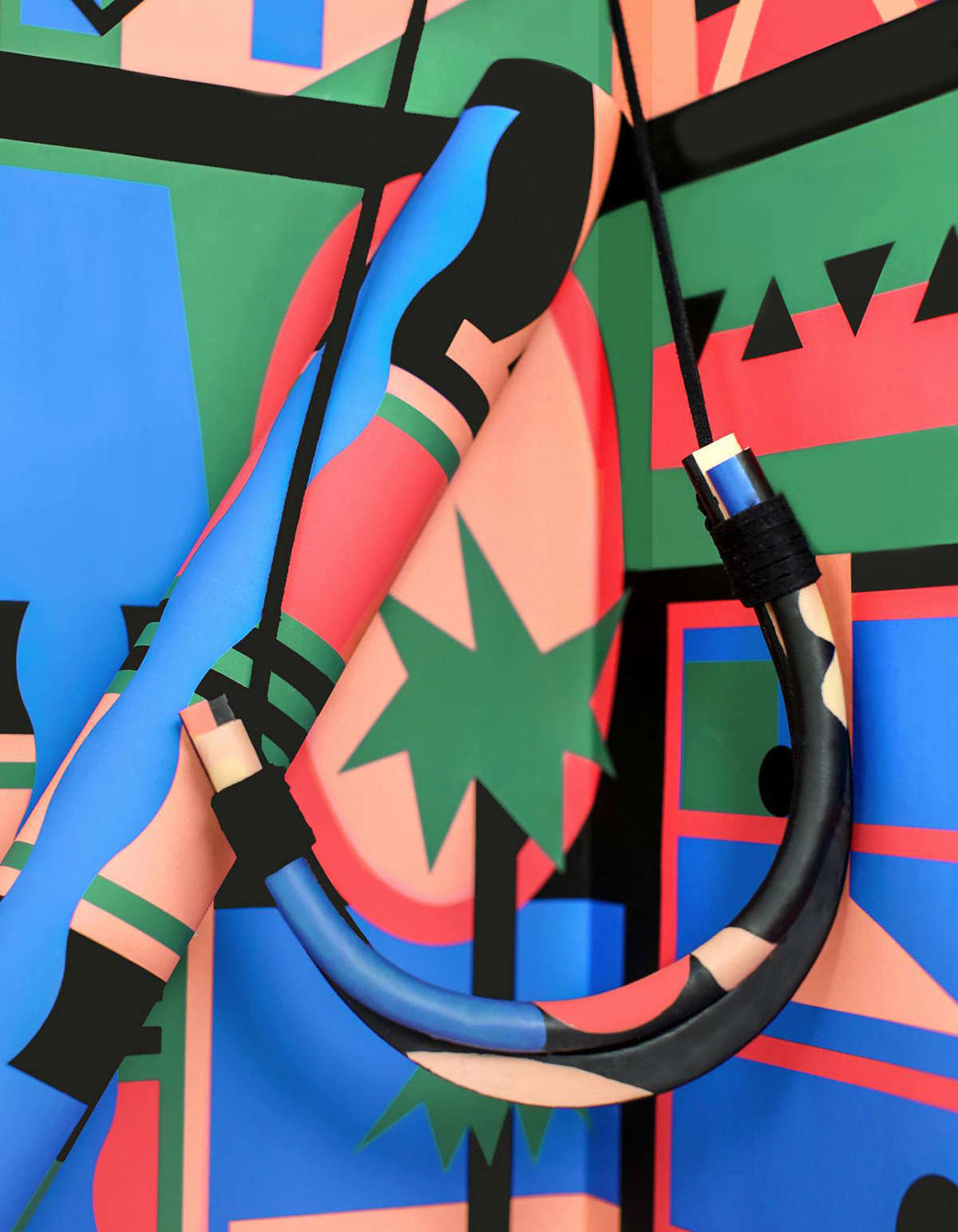 It's Capsule week in New York, and while we're over in London for LDF, we've seen some great dispatches from the show back home, like this one from Highlow Jewelry's Sonya Gallardo — it's a preview of her new series made in collaboration with Dusen Dusen. No word yet on when or where it will be for sale, but you can purchase its cousin, the Ardor necklace, in the Sight Unseen shop!
Exhibitions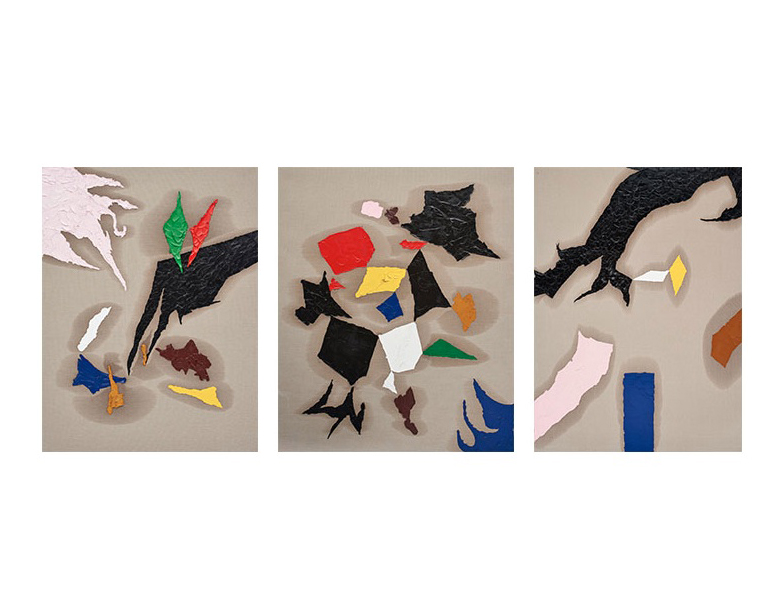 Before we arrived in London today, we made a weeklong stopover in Berlin, where we attended this year's Art Berlin Contemporary art fair. Our hands-down favorites included the paintings of South African artist Zander Blom, pictured above, which were on view with Stevenson Cape Town and Hans Mayer Dusseldorf, and the epic sculpture pictured at the top of this post. It's Berlin-based Polish artist Marlena Kudlicka's "unprotected 0 (horizontal)," and it was being presented by the local gallery ŻAK | BRANICKA, which we'll definitely be paying a visit to the next time we're in town.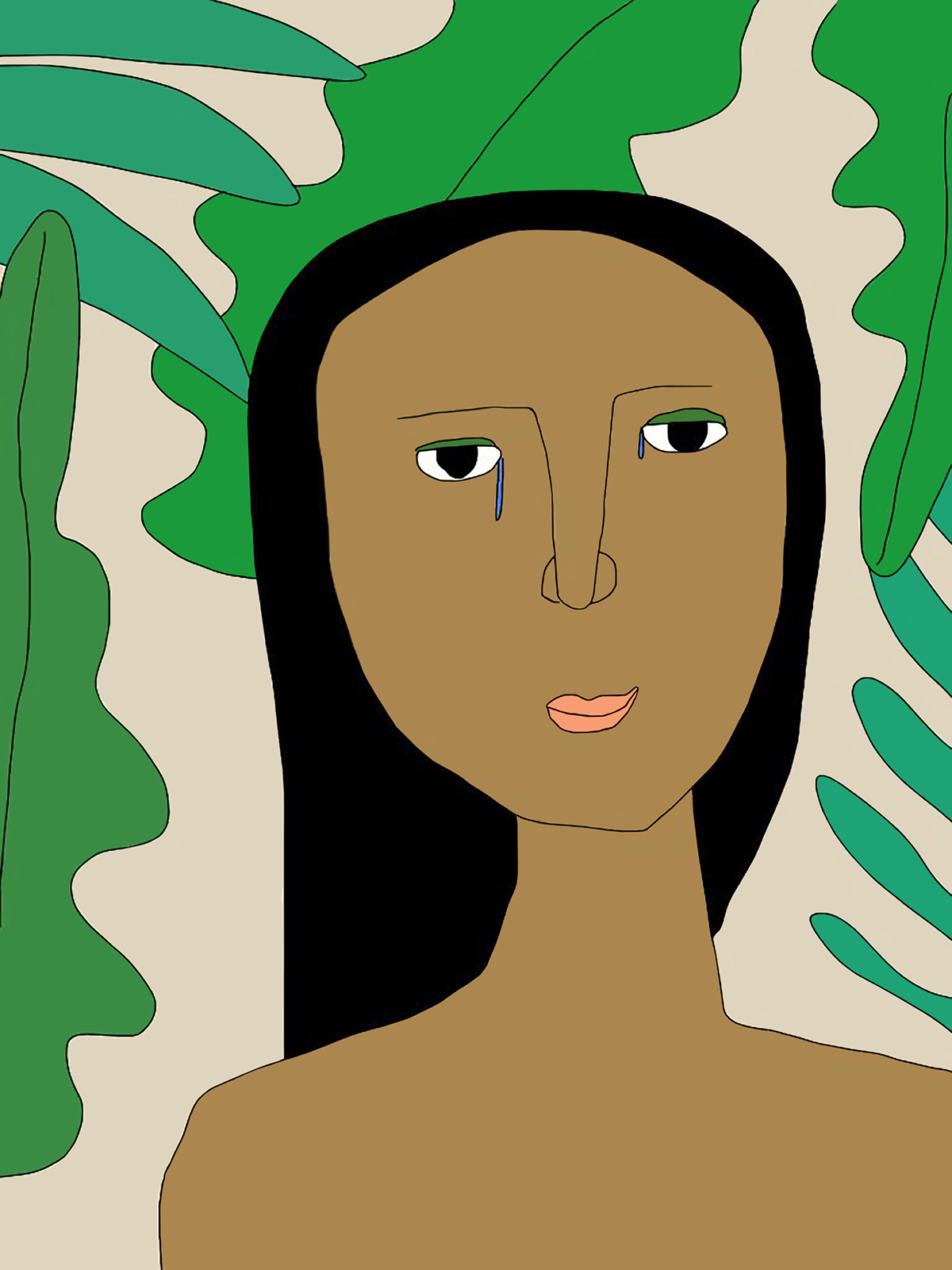 Back in New York, some of our favorite creative women — Kelly Rakowski, Mel Nguyen, Amanda Jasnowski — have teamed up for an exhibition called Dream Gurls, which opened yesterday at the Silent Barn in Bushwick. A collaboration with the creative consultancy CCOOLL, the show features "new works and performances from a circle of internet friends," including the illustration above by Lilian Martinez — aka the founder of BFGF.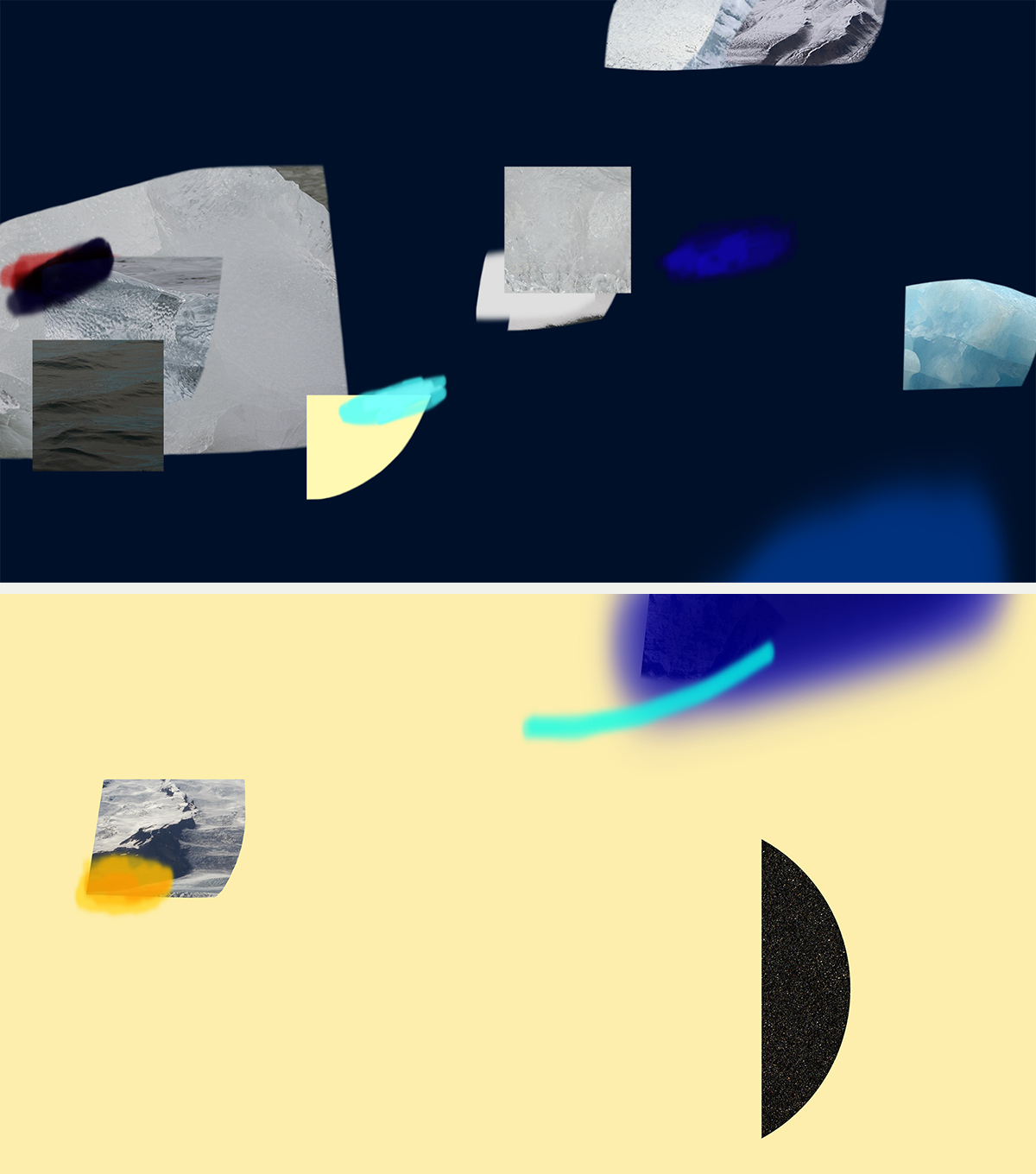 The new works by artist Leah Beeferman that just went on show at New York's Rawson Projects were so good, we had to double up — the two pieces above are part of a series of the NYC talent's digital drawings, called Strong Force (Chromodynamics). For more info on Beeferman's work, there was a great interview with her in Bomb magazine this past May, conducted by fellow artist Lucas Blalock.
Maison et Objet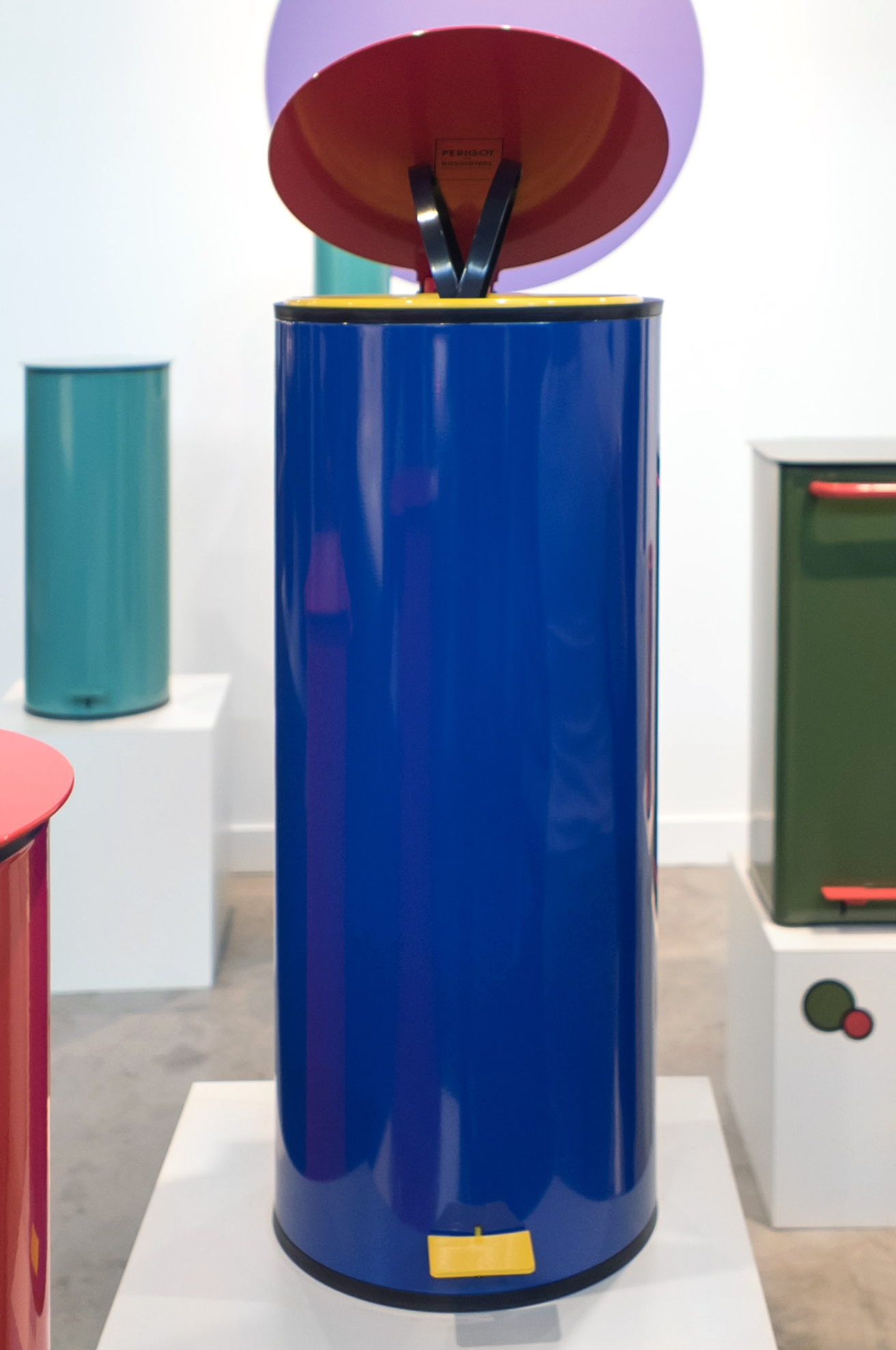 We were too busy this month to do a proper rundown of all the best new introductions at Maison et Objet, but luckily our friend Keren Richter — art director and co-founder of White Arrow — came back from the fair armed with hundreds of photos she offered to share with us. Here are seven of her favorite discoveries from the show, which she was kind enough to also annotate for us. Above: "Who knew trash cans could be so playful and interesting?" she says. "Rossignol's series, designed by Frédéric Périgot, featured clean modern shapes in bold primary colors and fresh pastels."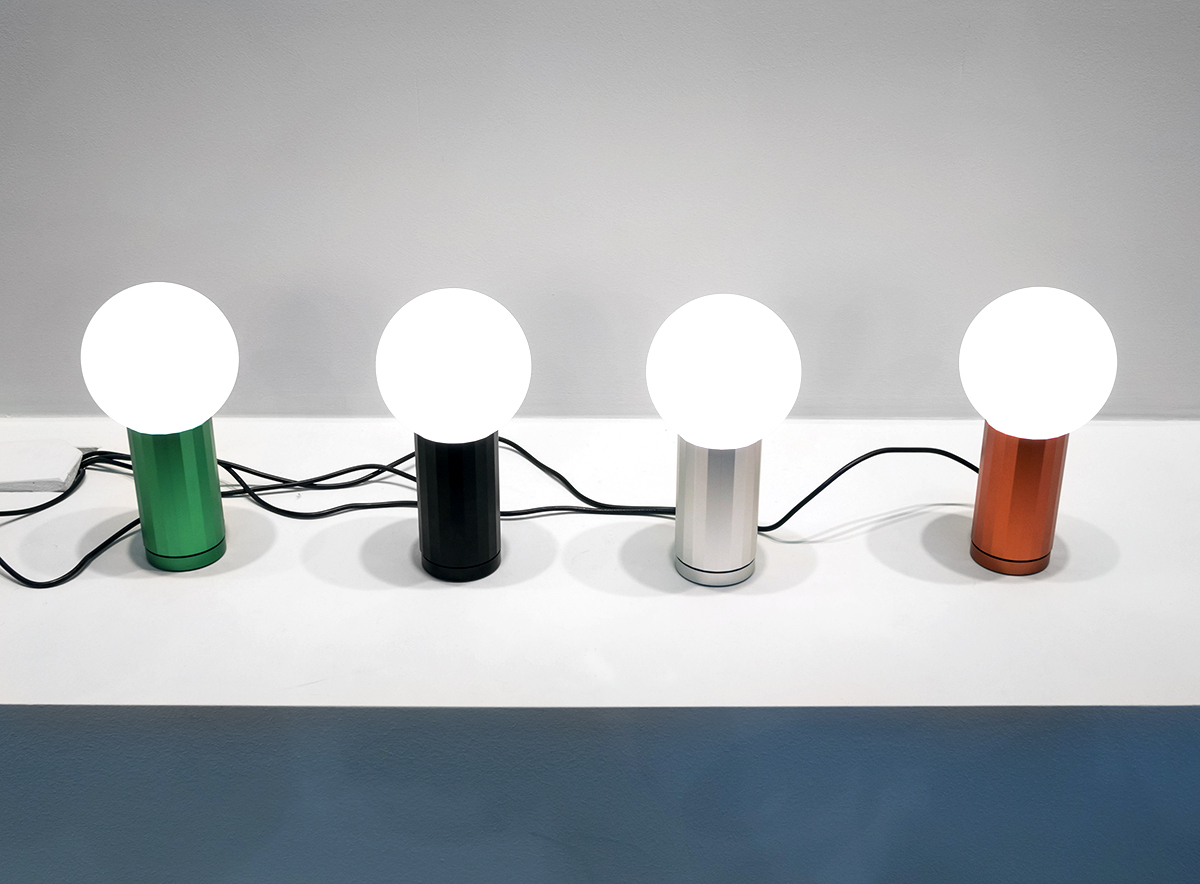 "One of our favorite brands, Wrong for Hay, featured these deceptively simple Turn On lights designed by recent RCA grad Joel Hoff, whose bases you twist to dim and turn off."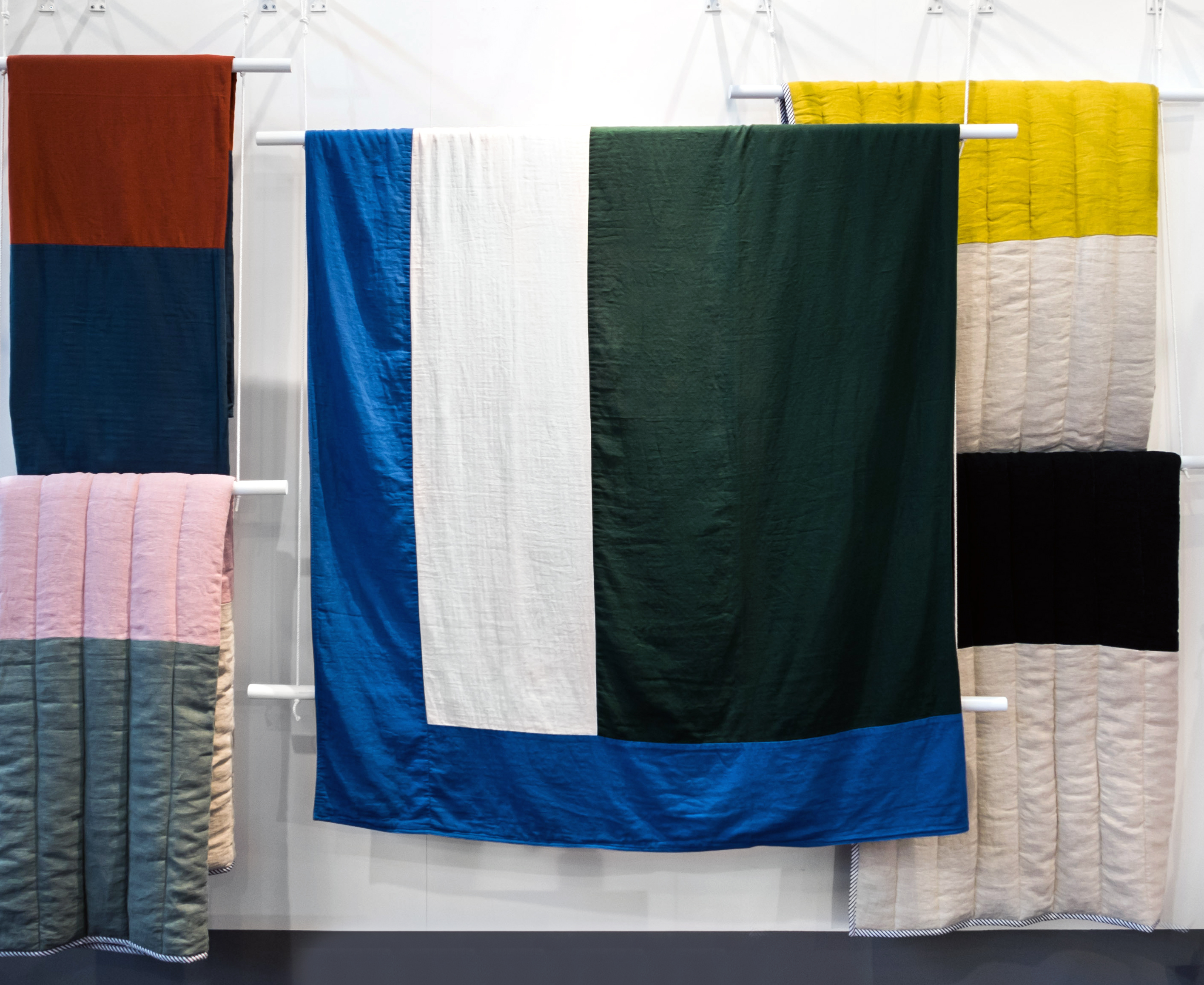 "Soft linen blankets from Seoul brand Weekend In pleasantly recalled moving blankets, but reinterpreted them through fresh color-blocking and stripes."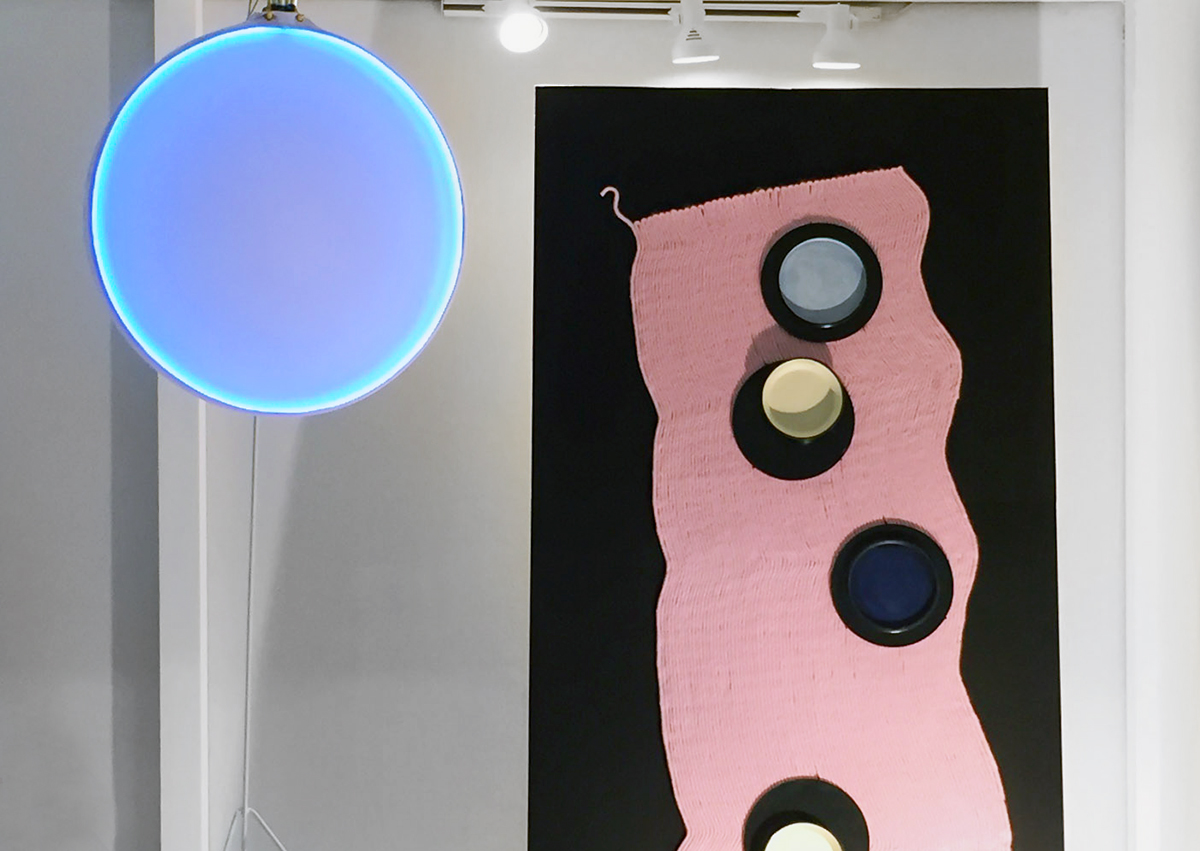 "Emerging designer Camille Riboulleau created this very fun, very '80s installation. It included a neon Halo light — which we found reminiscent of a glowing celestial body — and cool irregular tapestries and serving ware."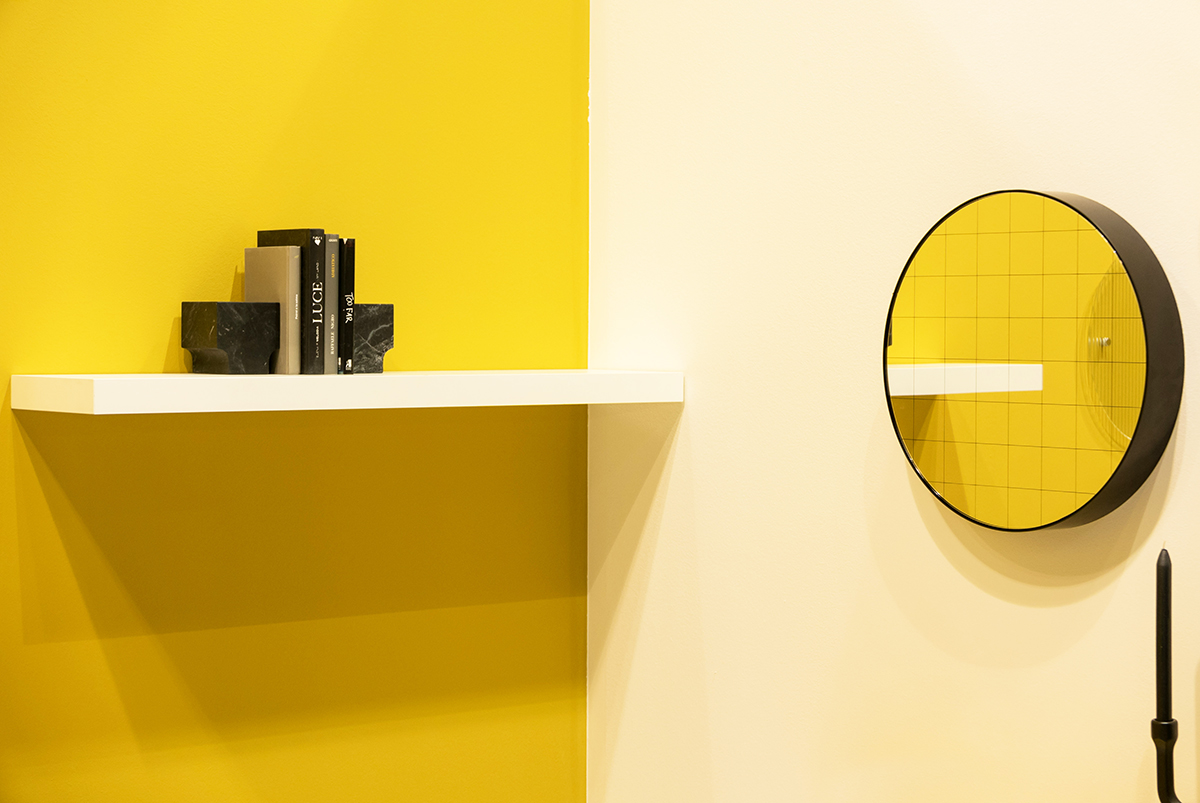 "Italian company Atipico featured a great array of vases by Studio Pepe, candelabras by Carlo Trevisani, and tables by Antonino Sciortino, as well as a case for painting your walls lemon yellow."
"French design company HARTÔ impressed us not only with their wall-mounted secretary desk, but also with their reasonably priced Lubin mirror, which features a playful take on their logo's 'O.'"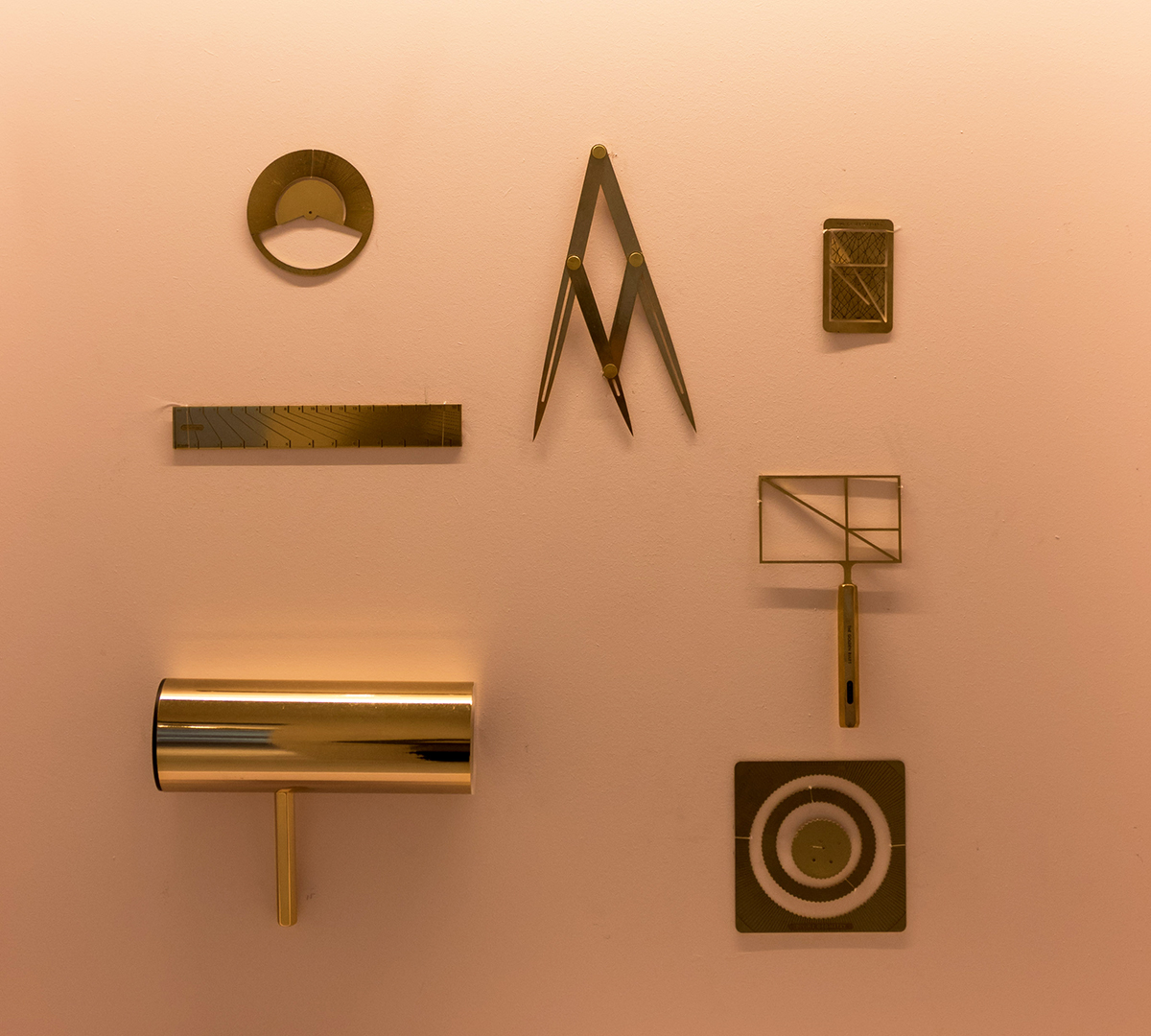 "'Precious,' curated by Elizabeth Leriche, featured the works of artists and designers inspired and rewriting the rules of raw materials like gold or cut stones. We found Olivia Lee's 'Instruments of Beauty: Divine Tools' particularly interesting and, well, beautiful."