12.03.16
Week of November 28, 2016
A weekly Saturday recap to share with you our favorite links, discoveries, exhibitions, and more from the past seven days. This week was all about beautiful uses of natural materials like ceramic, glass, brass, and leather: in a new series of vessels by Apparatus, in a sofa by a Danish designer who we predict might be the next big thing, and in a new jewelry box, pictured above, that turns a glass orb into a secret hiding spot.
Discoveries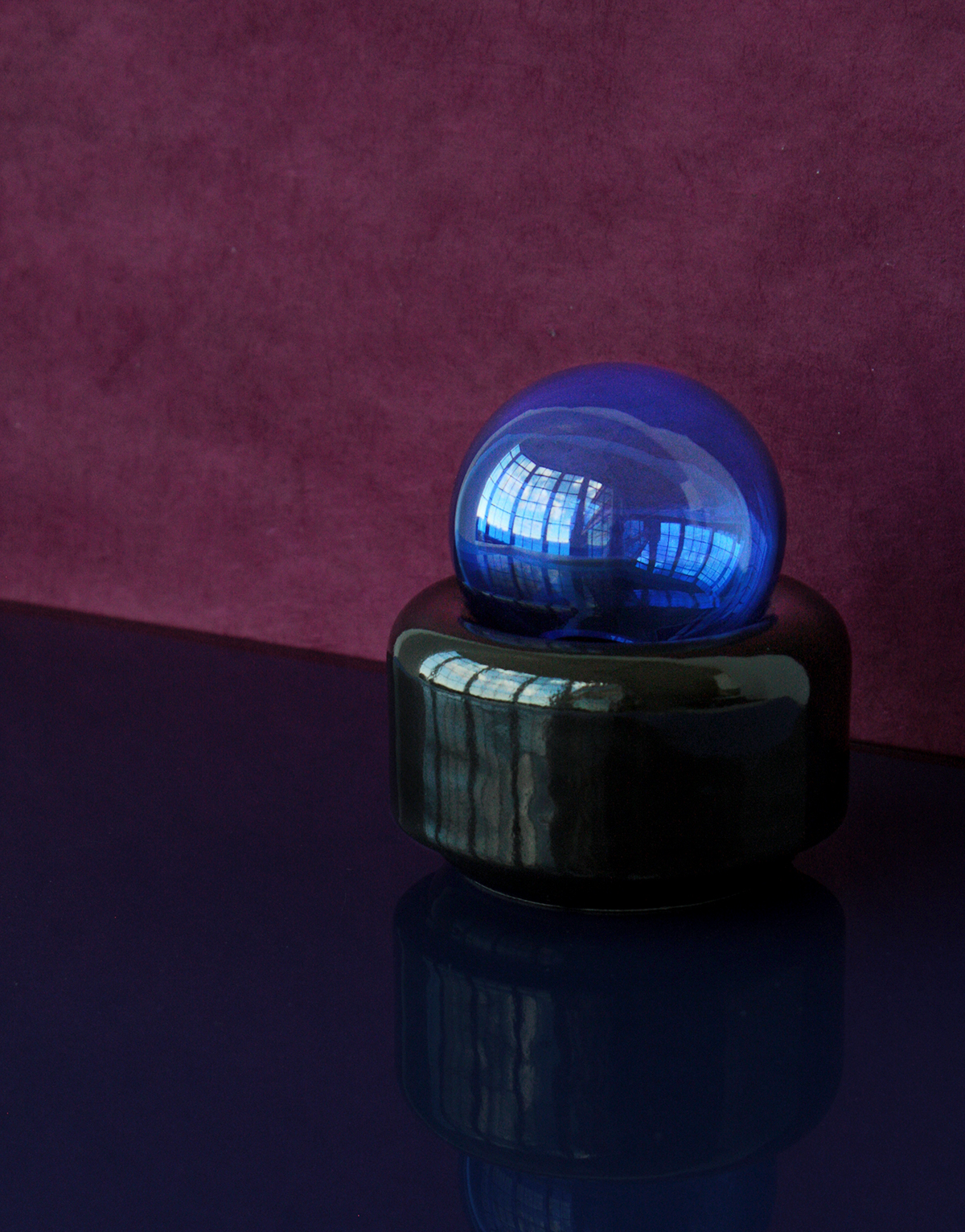 The glass and ceramic sculpture pictured here and at the top of this post is a jewelry box — you can remove the orb and place trinkets underneath — but it's also one of the cooler holiday deals we've seen so far this month: Designed by Keenan Polich, it costs $260 when purchased on its own, but if you spend $1,000 on anything else at the store that commissioned it, Quiet Storms, you get one for free. Considering the Brooklyn shop also stocks jewelry by Sophie Bille Brahe, Saskia Diez, Delfina Delettrez, Agmes, and Kathleen Whitaker, it would be pretty easy to push your shopping cart up to four figures.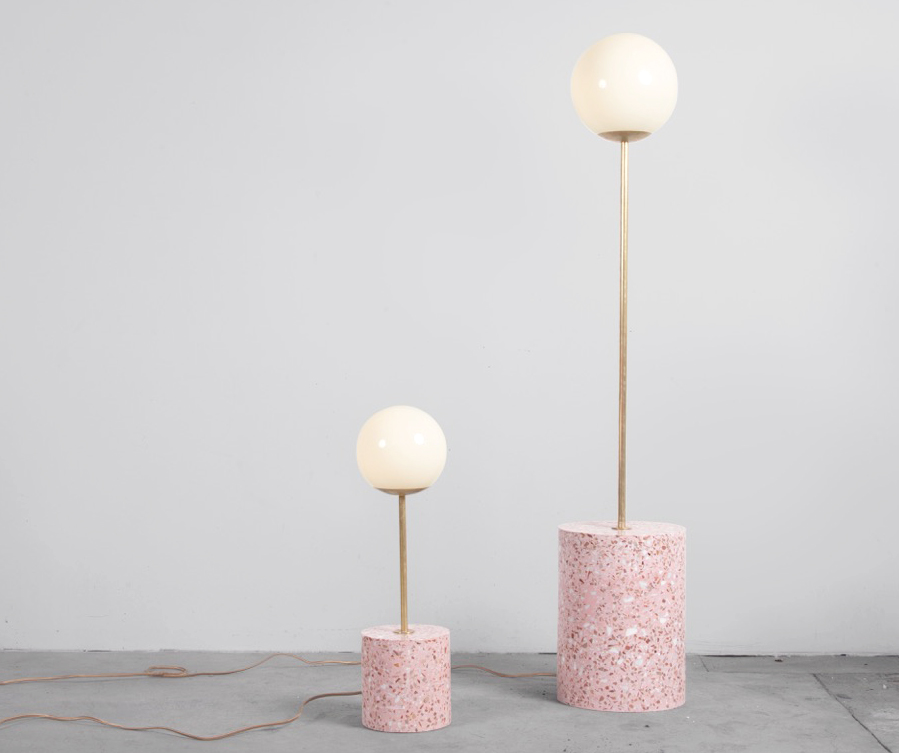 You may know Carly Jo Morgan as one half of Only Love Is Real, whose furniture we exhibited in our Site Specific LA show at Austere last winter, but the Los Angeles designer has since stepped back from that project to focus on her own solo collection, which includes tons of playful pink terrazzo.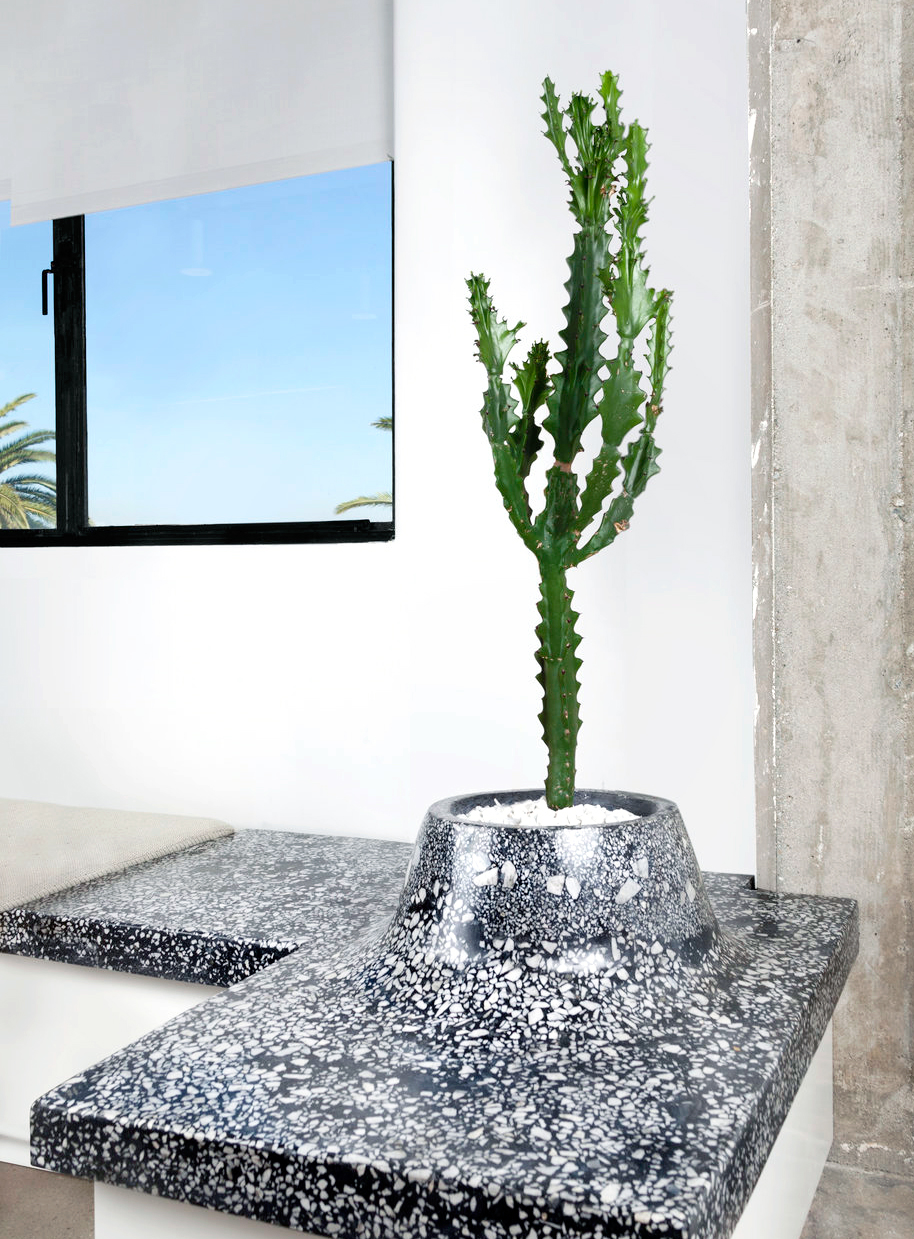 It also includes black terrazzo — we couldn't help but also post this topographic planter series, which by letting you grow things in your actual furniture affords you a more complete union between indoors and out.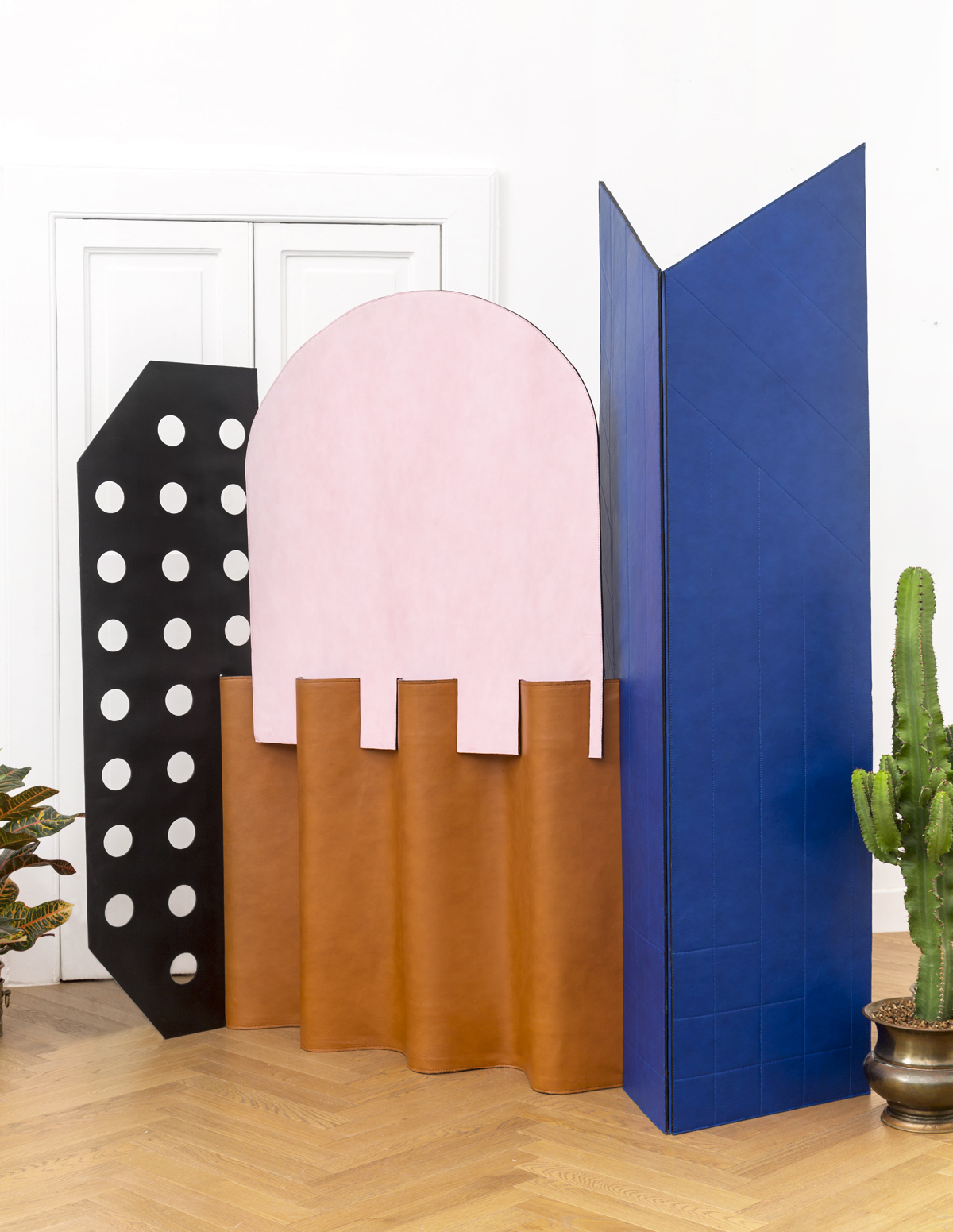 How good is this epic room divider, designed by Lucia Massari with the renowned leather craftsman and bag maker Roberto Mazzeo? The duo exhibited it with the Italian gallery Swing at last month's Operae art and design fair in Turin. Massari says she wanted to experiment with using leather "as a structure rather than an accessory."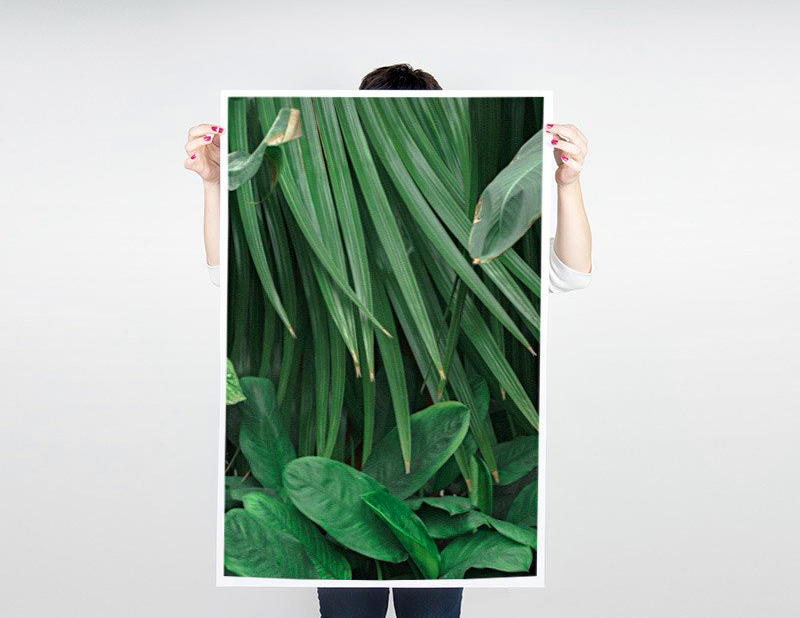 The latest poster print from Debbie Carlos, Palms, kills three birds with one stone: It's cheap ($45-55), it's big enough to eat up a bunch of blank wall space, and it brings the visual impact of having real plants into your home even if you can't keep real plants alive. Win-win-win.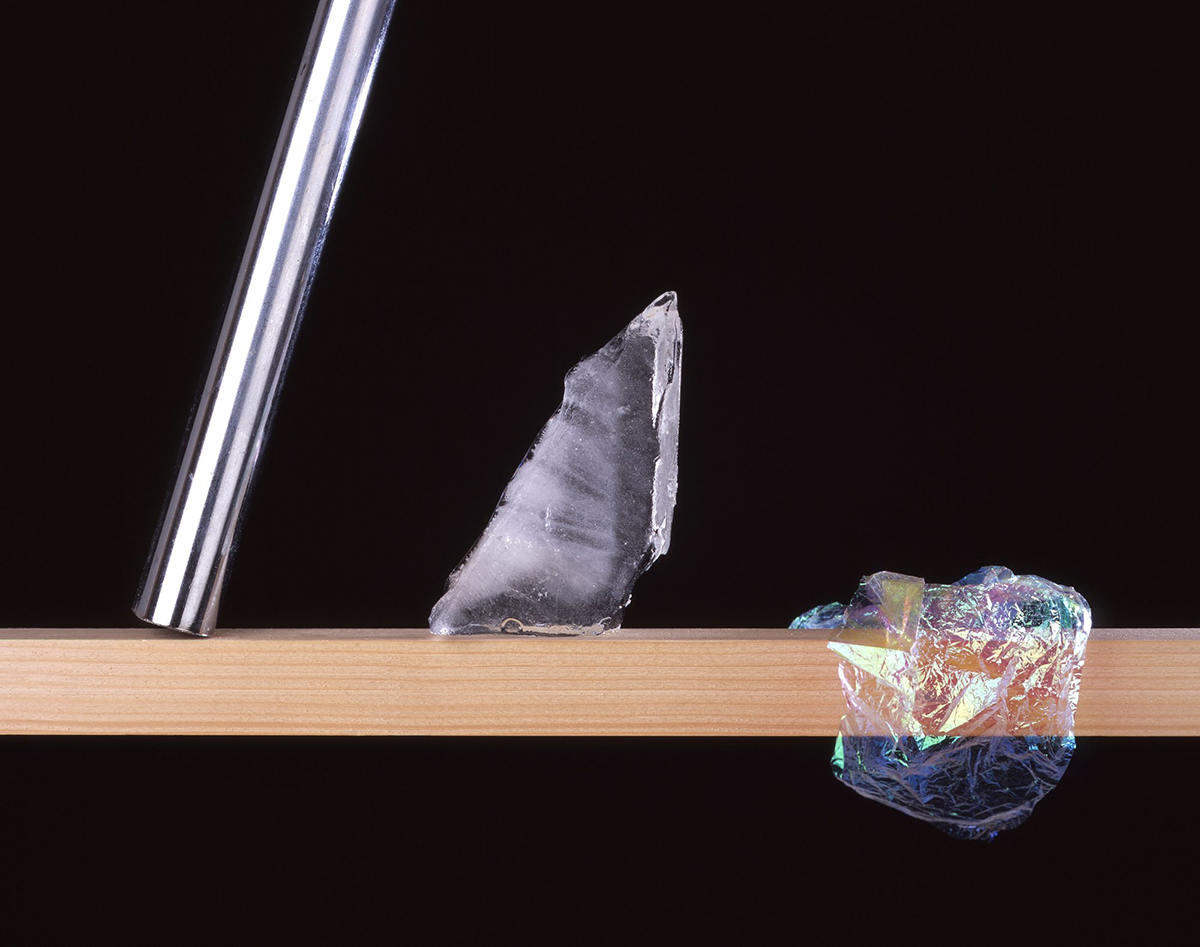 AnOther magazine recently commissioned the photographer Antje Peters to shoot a still life capturing the elements of Craft, the latest conceptual fragrance by Icelandic scent artist Andrea Maack. Craft, which started off as part of a temporary gallery installation but now comes in an actual bottle, is said to smell like "cold metal," cedar wood, and patchouli, among others.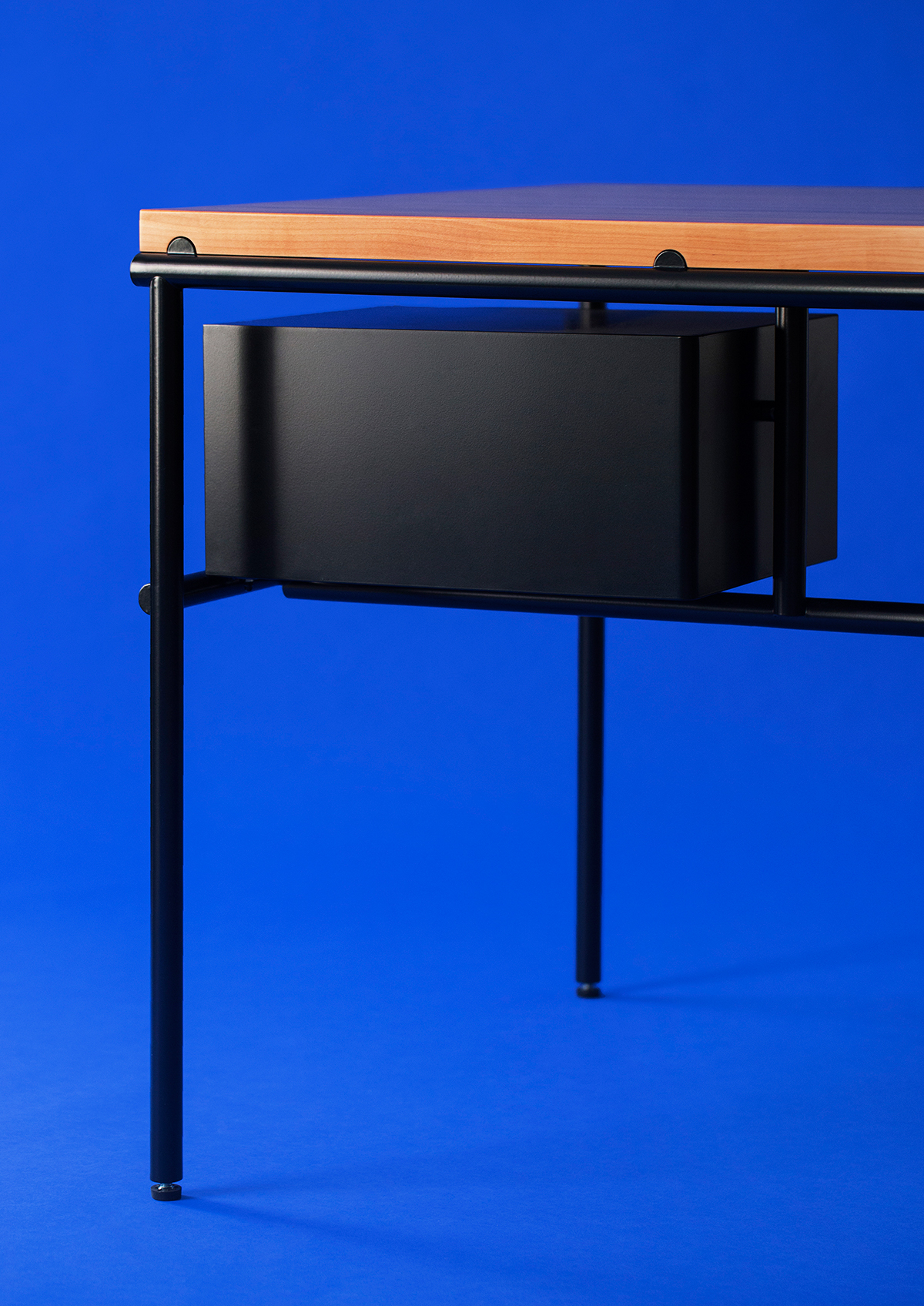 More news from Iceland, sort of: The Icelandic-Danish duo of Pétur Örn Eyjólfsson and Søren Oskar Duvald, who collaborate as a Denmark studio called ÖRN DUVALD, just released their new JO desk. It was actually a commission for a very tall client, hence (we assume) its very thin silhouette — more breathing room underneath. The floating drawer is especially nice.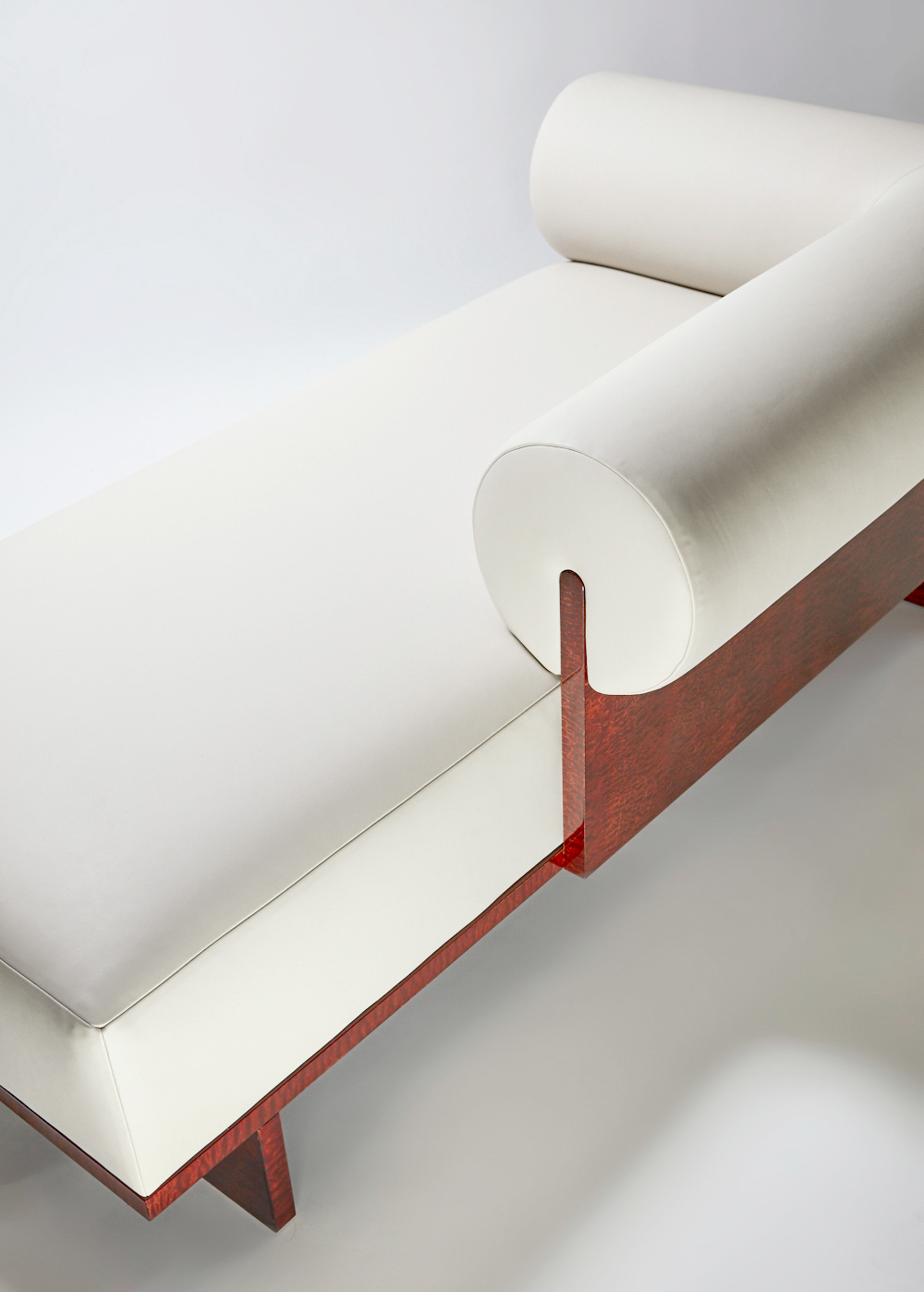 Wallpaper brought a special edition of its Handmade project to Design Miami this week, and commissioned three designers to make new works for the show, among them Syrette Lew of the NYC studio Moving Mountains. They required the designers to take inspiration from Cadillac cars and materials (leather, aluminum, veneer), but thankfully you can't really tell the difference in Lew's daybed, pictured above. See the other works, by Chris Stuart and Allied Maker, here.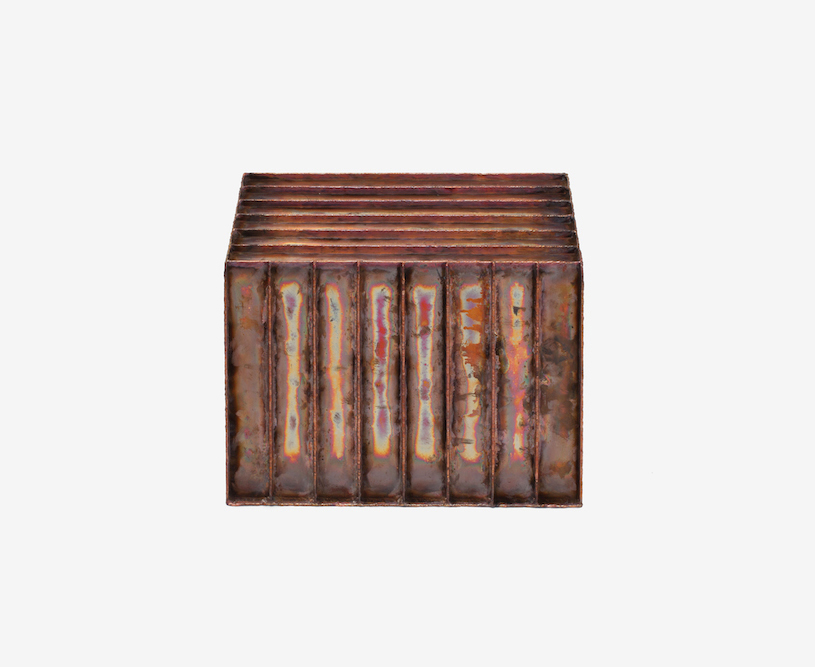 While browsing Kwangho Lee's site the other day, we spotted a new piece by the Korean designer — a pretty little copper stool/side table with opposing stripes.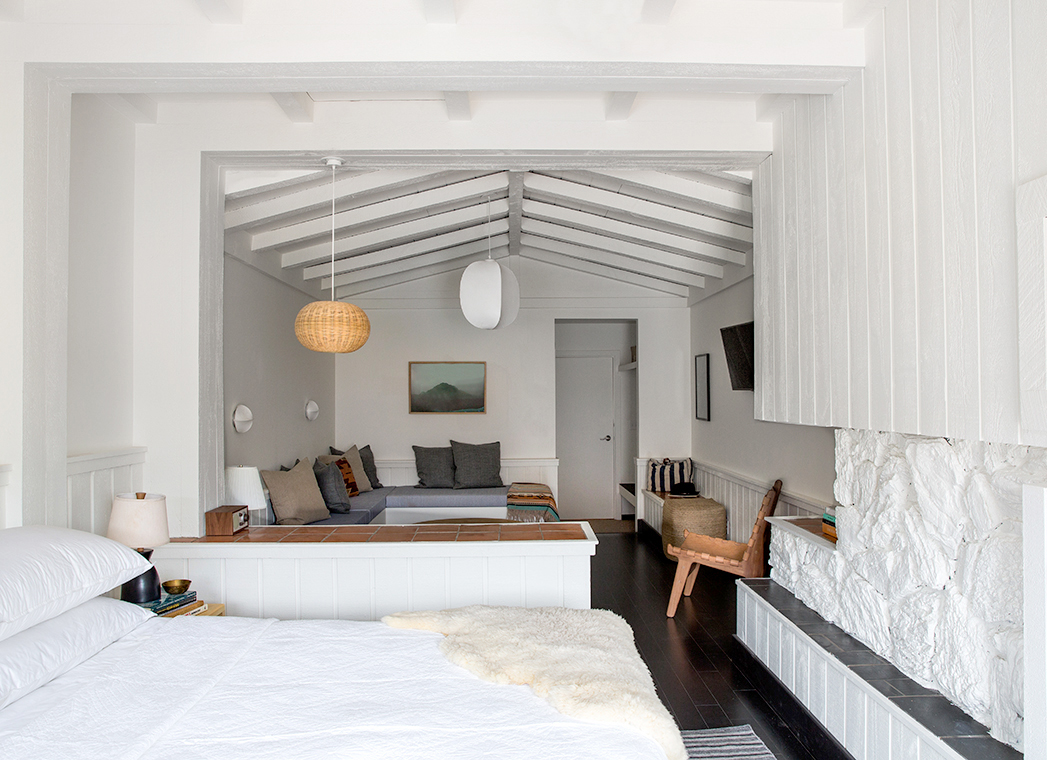 Two weeks ago we were lucky enough to spend a few days in the brand-new Scribner's Lodge hotel in upstate New York, right next to the Hunter Mountain ski resort. The space looks super white-washed and chalet-y and modern now, thanks to a major renovation by Brooklyn-based designers Studio Tack, but it was once a wacky motor lodge with an "indoor swimming grotto," opened by an eccentric artist in 1966. Read more about the renovation, and see a few more photos, here.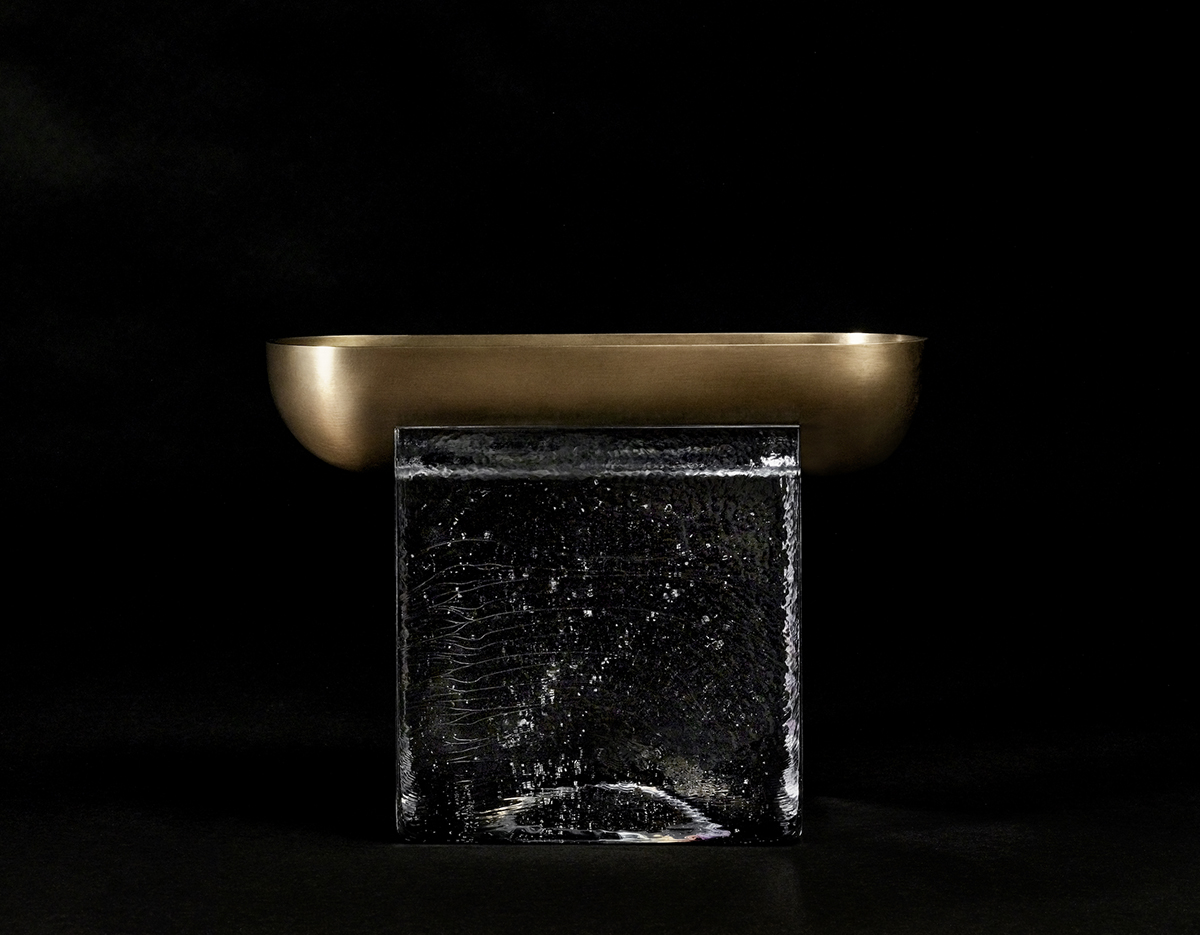 In their latest object collection, Block, the New York lighting studio Apparatus is exploring the combination of textured cast-crystal with brushed or blackened brass, imagined as a series of large vessels atop ice-like pedestals. We just picked up one of these bad-boys at a thrift store in Ohio, so yeah, we're feeling these vibes.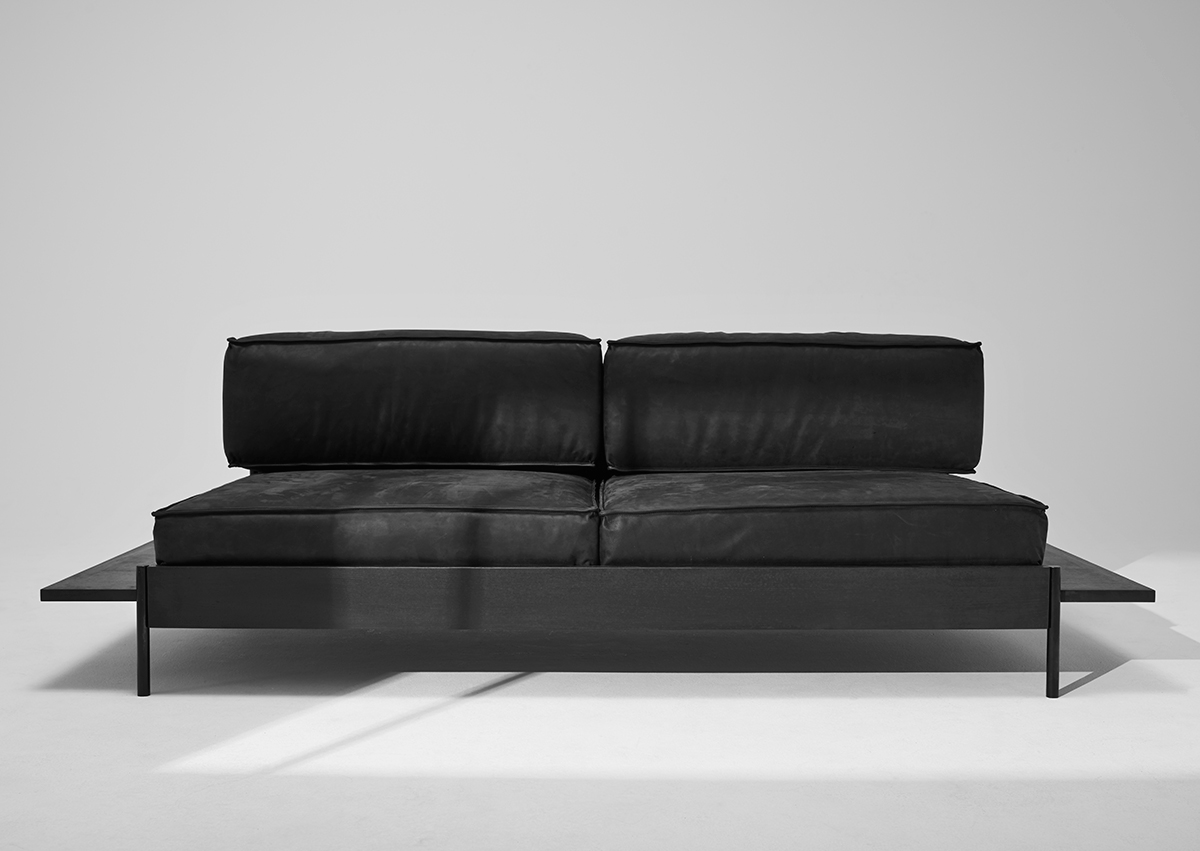 We're keeping a close eye on the Danish designer Laura Bilde, who just recently finished her undergrad studies but is already making some seriously sophisticated work. She's just taken a job at NORM Architects, but we doubt that will stop her from making a name for herself. Pictured above is her Kanso sofa, a new piece from her graduation project that takes inspiration from Japanese design and the principle of simplicity, as espoused by Zen Buddhism. (She also designed a matching desk.) Brands, take note.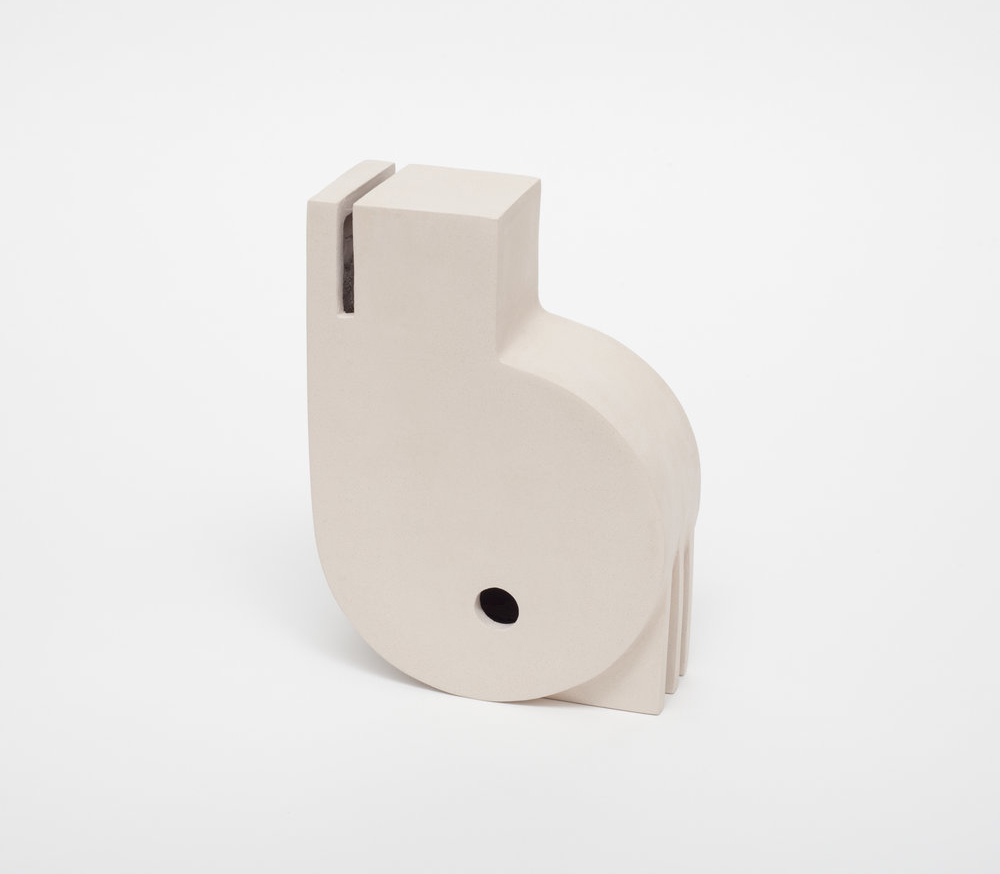 We're really liking the work of LA ceramicist Danny Duncombe, who recently sent us an email about his new collection of nude-colored sculptures that play with architectural forms. They're all available for sale through Duncombe's website, though we're guessing not for long.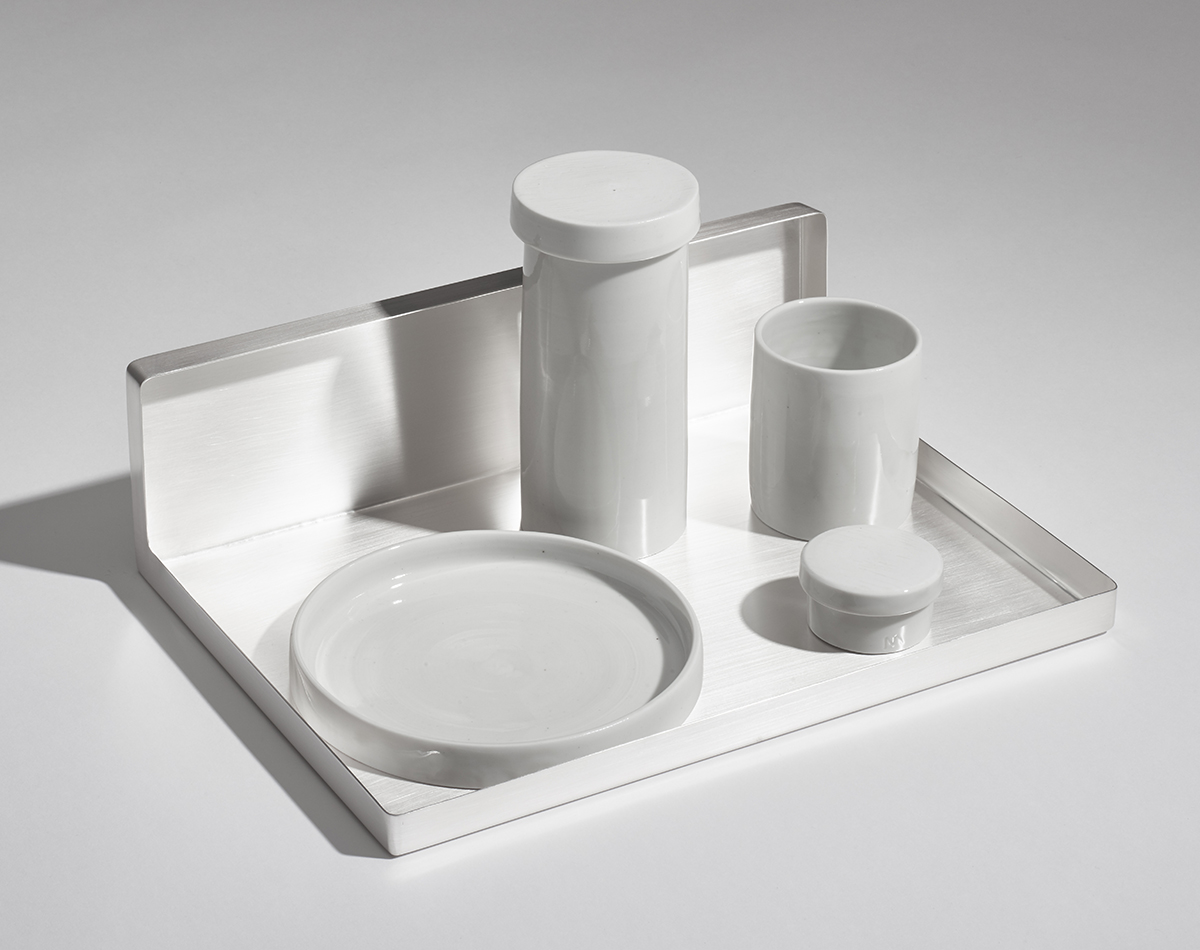 Austrian ceramicist Matthias Kaiser created these porcelain breakfast dishes for the upcoming Handwerk show at Vienna's MAK museum, but he also designed the silver tray they're presented on, in collaboration with Wiener Silbermanufaktur. The show opens December 12 and is a broad investigation of handicraft's effect on both historical and modern culture. More here!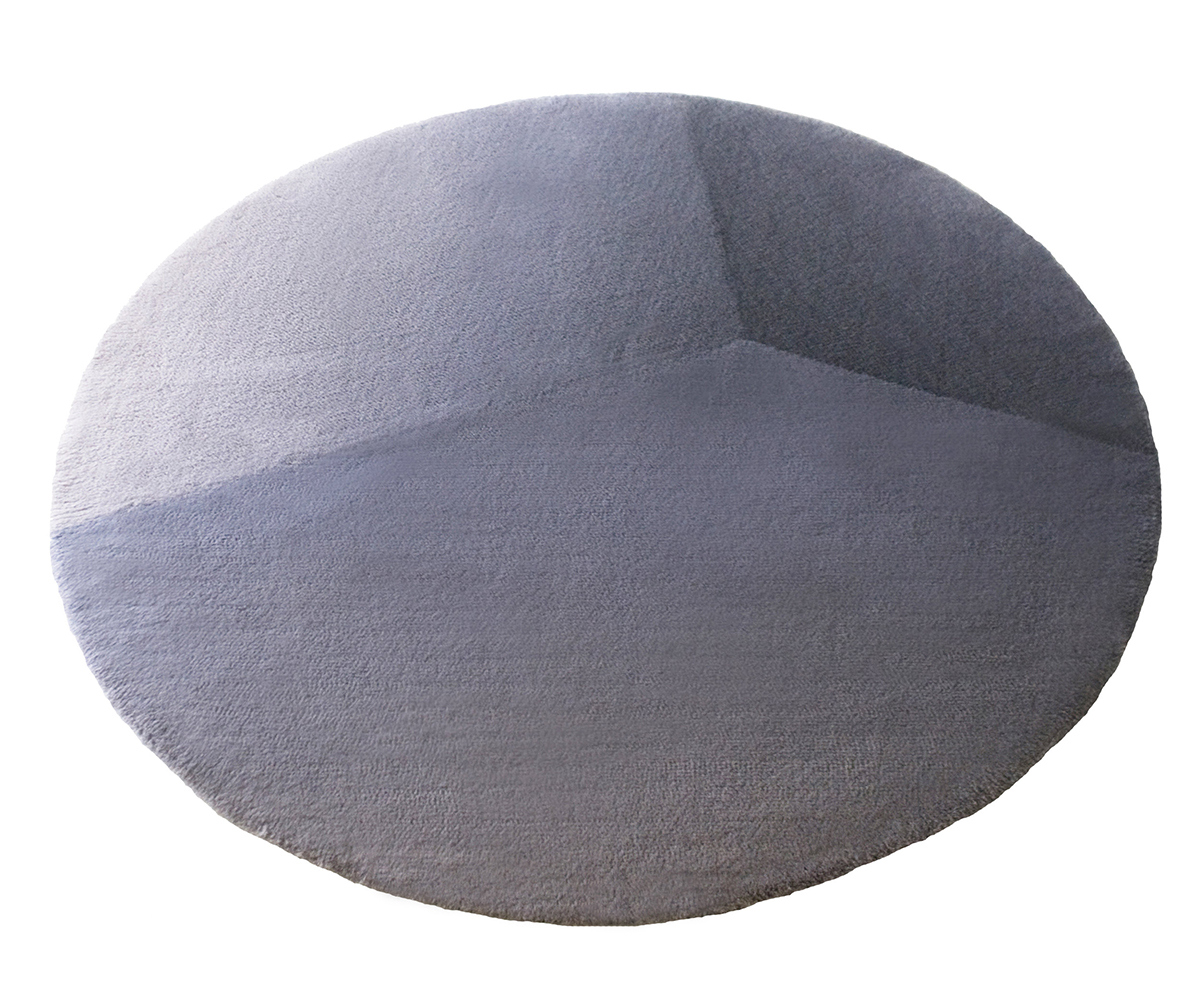 Digging the minimalist aesthetic of the new Berlin-based online shop Analograum, which was launched by the textile designer Franziska Wernicke of detailF (that's her rug design above — this one is also pretty great), but also stocks pieces by her friends, including David Derksen, Michael Schöner, Sabine Marcelis, and Earnest Studio.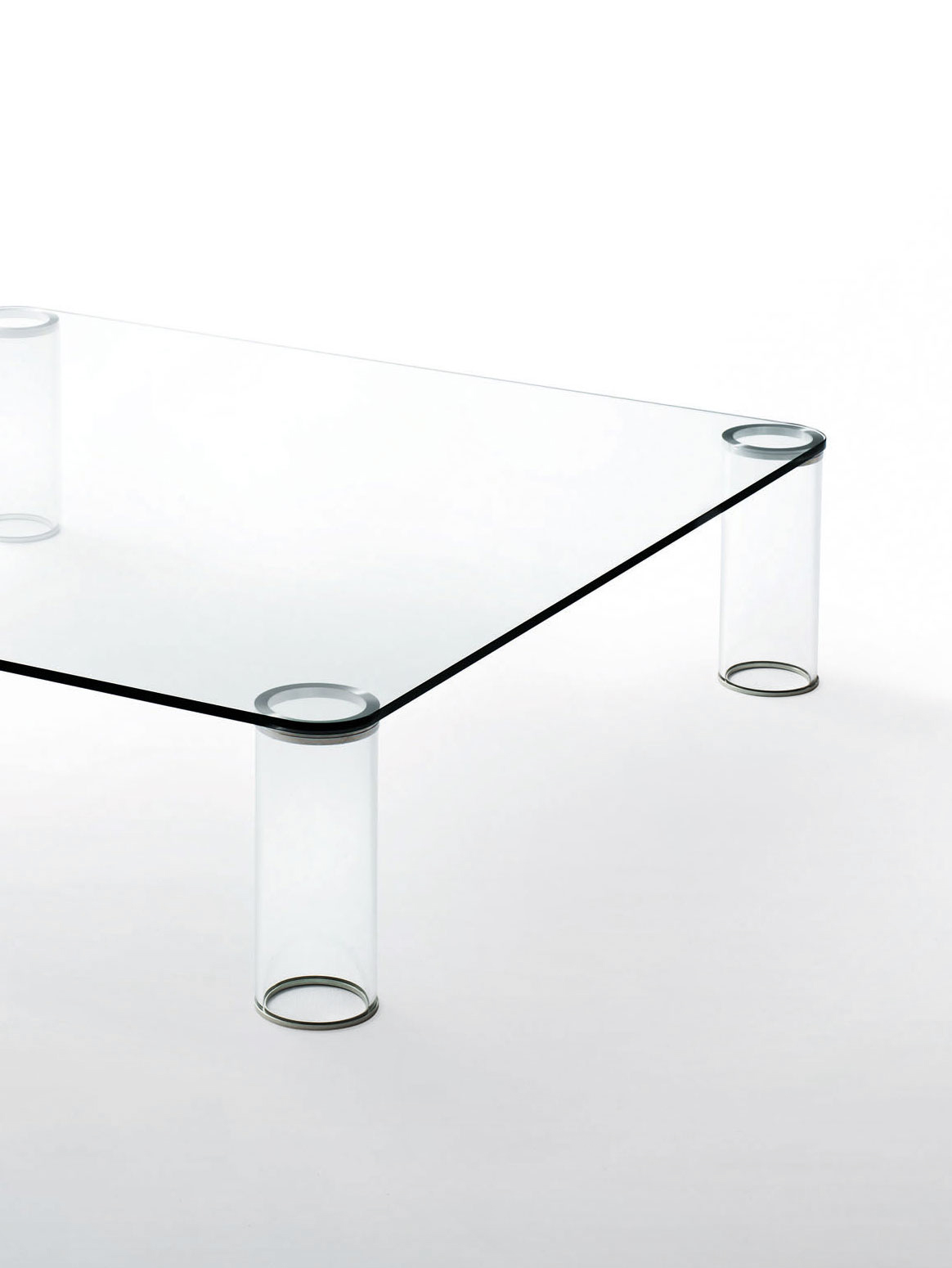 Random find of the week — the Pipeline table by Piero Lissoni for Glas Italia, which came out in 2005 but feels very of the moment. If anyone sees one of these on Craigslist, please email us immediately. (No, really.)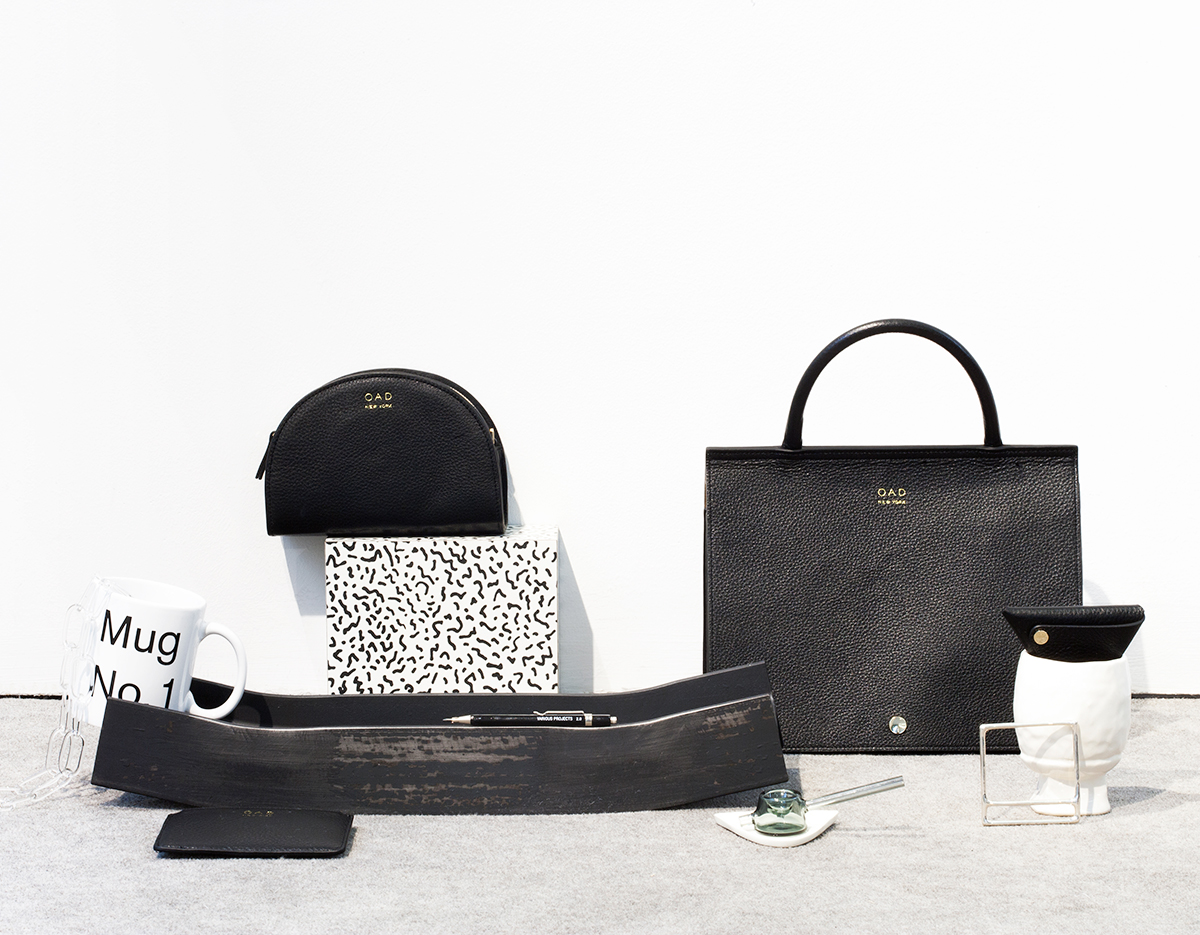 Maybe I'm biased (that's a glass pipe from my other company, Tetra, in front there), but if you're in New York between now and the holidays, you should definitely head down to the Lower East Side to check out the Various Projects Group Show, a pop-up shop that features both regular pieces and weird prototypes by the likes of OTTO, Mary Manning, Table of Contents, Iko Iko, Permanent Collection, and ARC Objects.
Links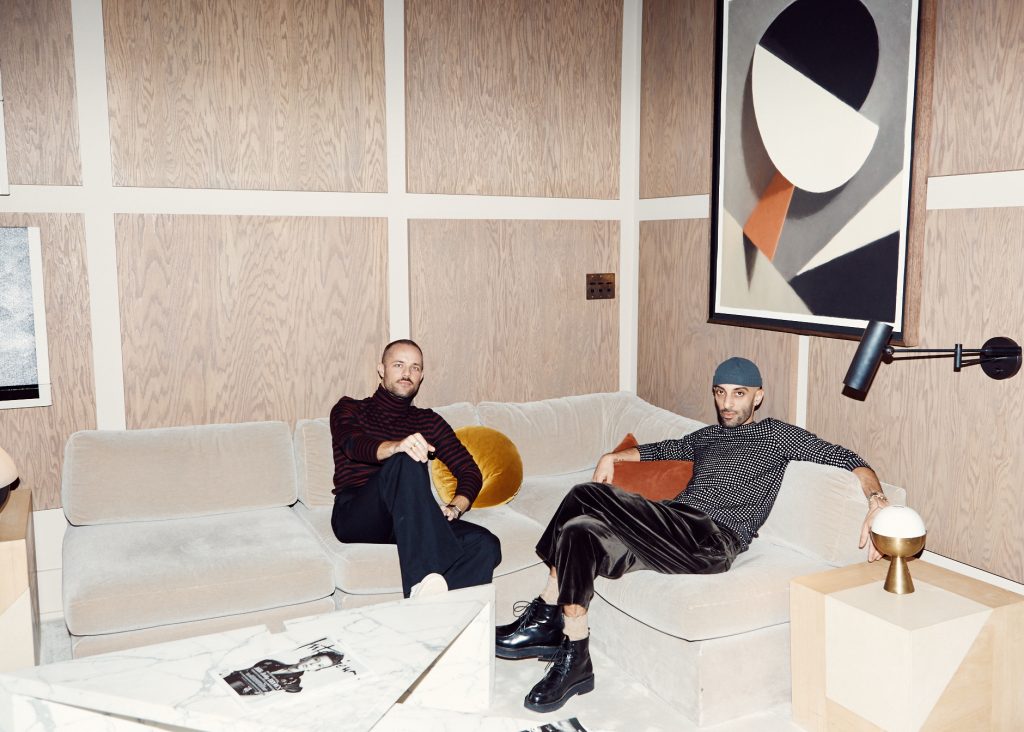 Okay, we already mentioned Apparatus's new work above, but how could we not run this photo of the duo themselves in their absolutely bananas New York studio and showroom? It was shot by Weston Wells for The Coveteur, and if you head over to that site, you can see more and read an interview with co-founders Jeremy Anderson and Gabriel Hendifar.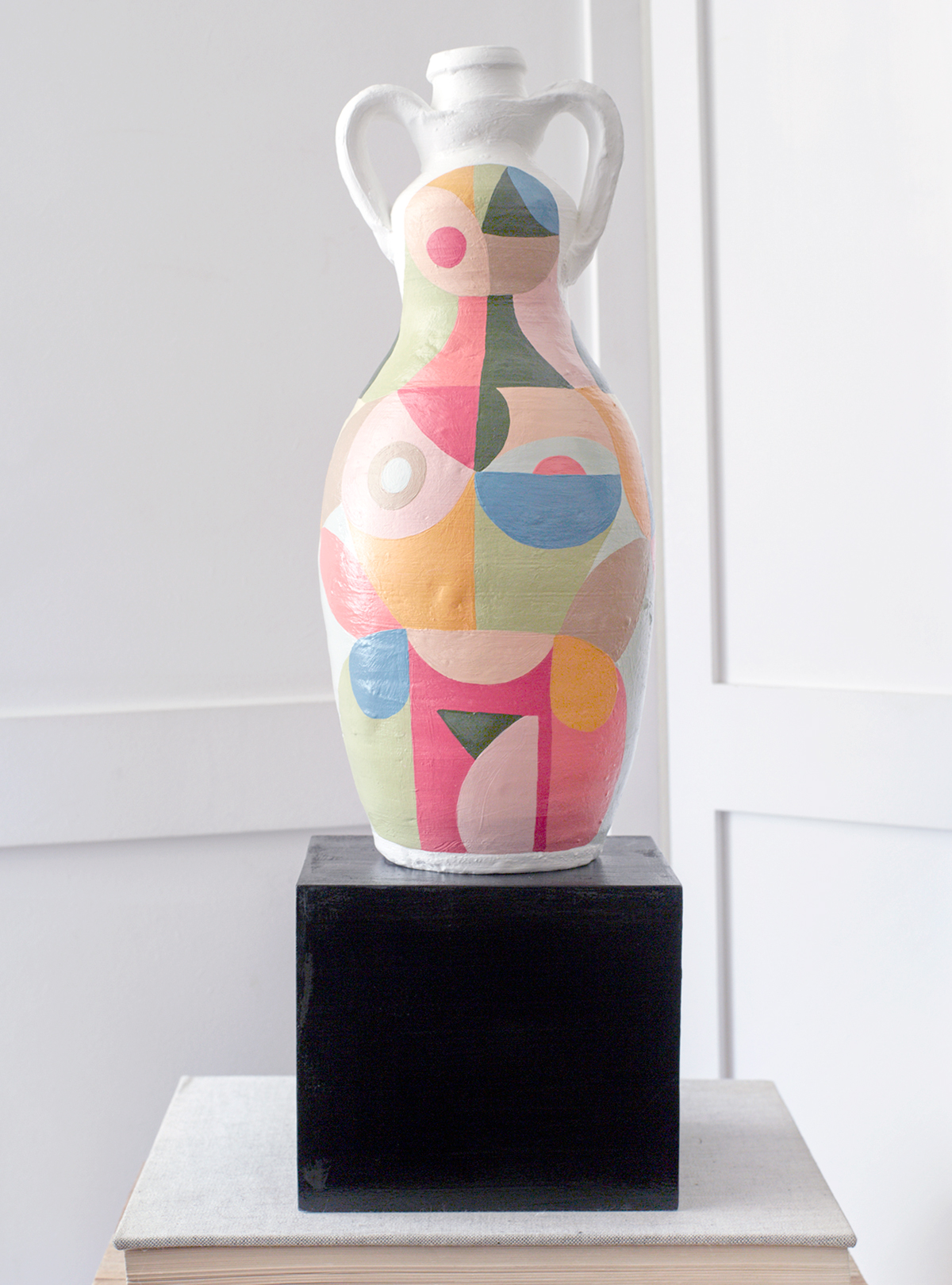 Nice interview with Liselotte Watkins over at The Last Magazine. We assumed, having seen her work on Pinterest before, that Watkins was your average young, hip ceramicist, but we were wrong — she spent 25 years as a fashion illustrator for magazines including Vogue, Vanity Fair, Harper's Bazaar, and the New York Times before starting, last year, to create vessels like the ones above. She's also not a ceramicist at all, but finds all the vessels she paints secondhand. Follow this link for the full story.
Exhibitions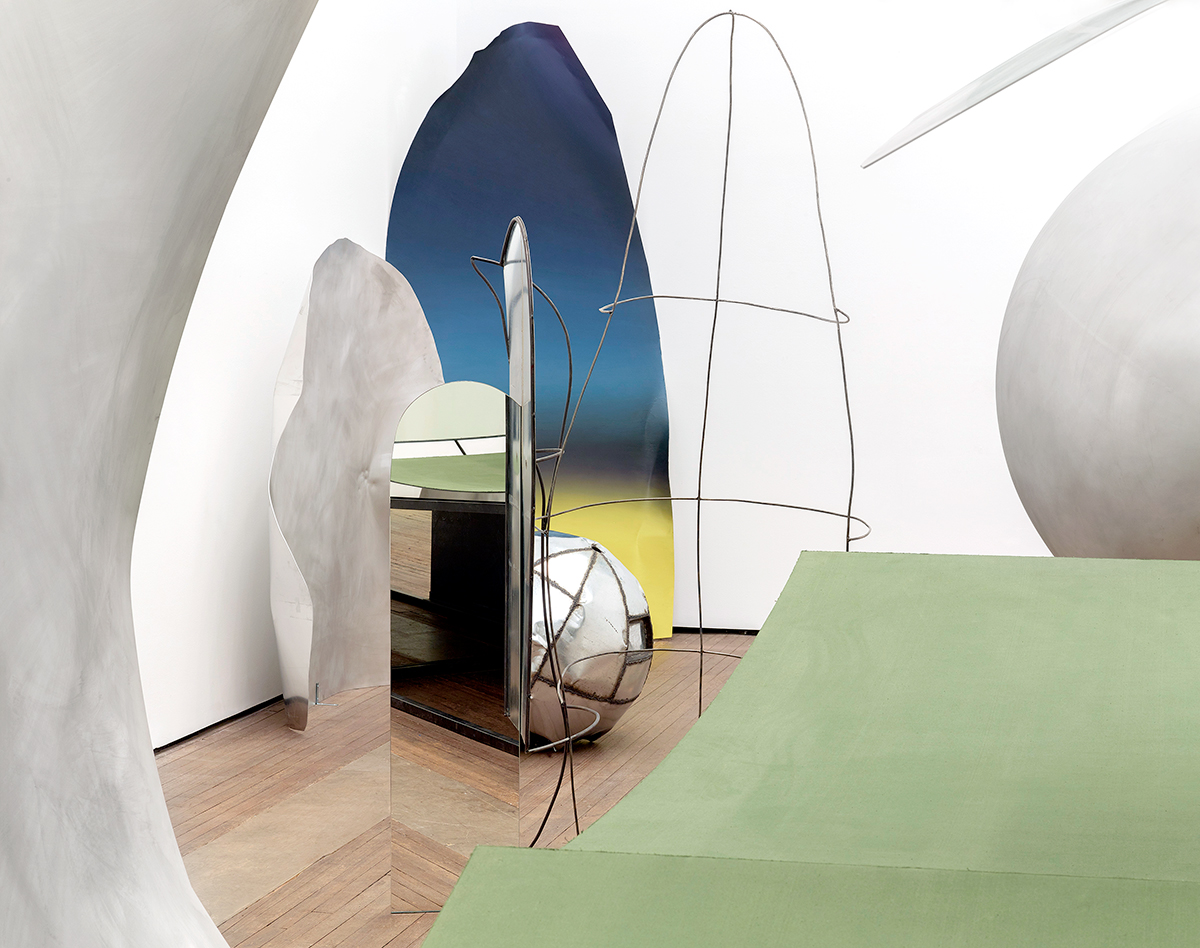 We're hitting Chelsea and the Lower East Side tomorrow to catch up on our art game, and right after we brave the line for Pipilotti Rist at the New Museum, we intend to stop by this nearby Lehmann Maupin show of works by Chinese artist Liu Wei, who's also installed a series of huge mirrors and shapes at their Chelsea location. Wei's art traffics in the "manipulation and alteration of perception" — our favorite.