04.07.20
Inside a Forgotten Gem of 20th-Century Belgian Art Deco
In case you missed it, writer, curator, and Prague-based architectural historian Adam Štěch hosted one of our most popular IG Live talks a few weeks ago on the topic of Belgian 20th-century architecture. Here, he gives us the backstory behind one of our favorite examples from that era — the Queen Elisabeth Foundation by Henry Lacoste. Check out our Instagram at 2PM ET today for another talk by Adam, this time on the architectural gems of North Africa. 
TEXT AND PHOTOS BY ADAM STECH
Designed by architect Henry Lacoste, the Queen Elisabeth Foundation — hidden behind the rusty ornamented fence of Brussels Brugmann Hospital Complex — is a forgotten gem of Belgian 20th-century architecture. The building was initiated by the Queen Elisabeth Foundation in 1924 to create a medical research institute, which is still in operation today.
The design of the building was entrusted to Henry Lacoste (1885-1968), a celebrated architect, archeologist and enthusiastic admirer of architecture history. Born in Tournai, Lacoste was, from childhood, influenced by the craft of his father, who ran a metalsmithing workshop. Curious about classical art and architecture history, and fascinated by ancient civilizations and classical orders, Lacoste joined the studio of Ernest Acker at the Royal Academy of Fine Arts in Brussels, then left to Paris to study at the National School of Fine Arts. After graduating in 1913, Lacoste went to Greece to participate in an archeological excavation, working on the reconstruction of the Temple of Delphi. He finally settled in Brussels in 1923.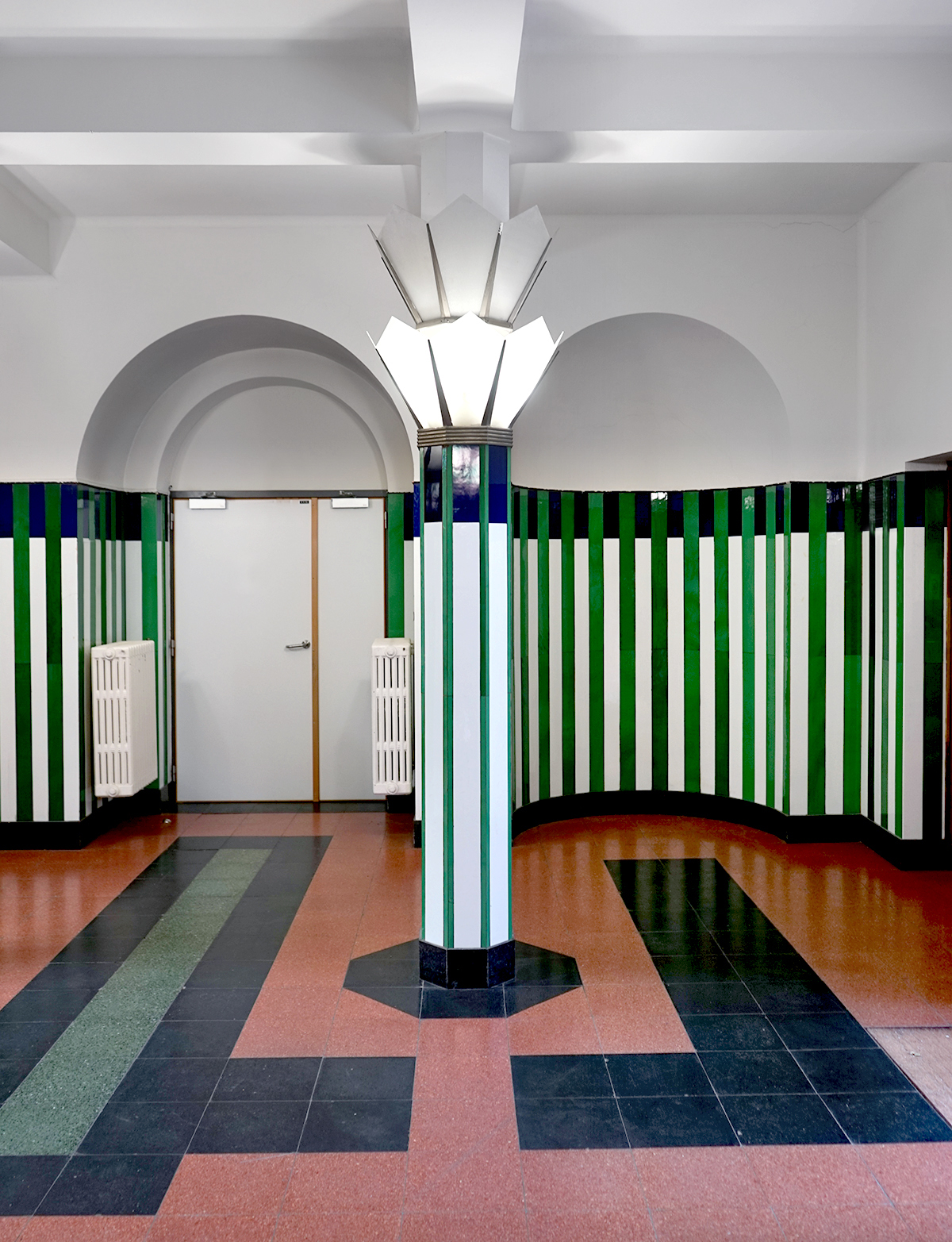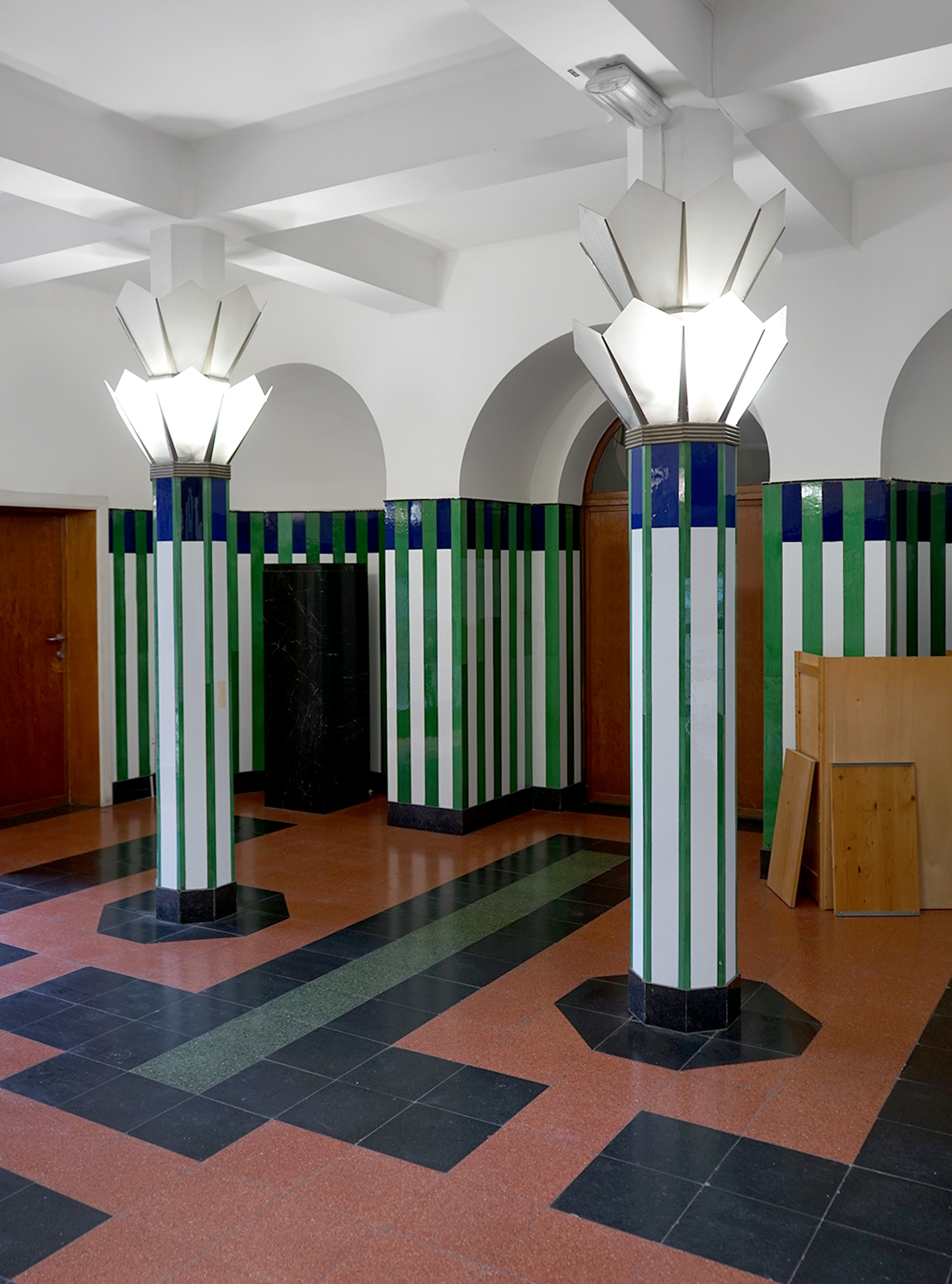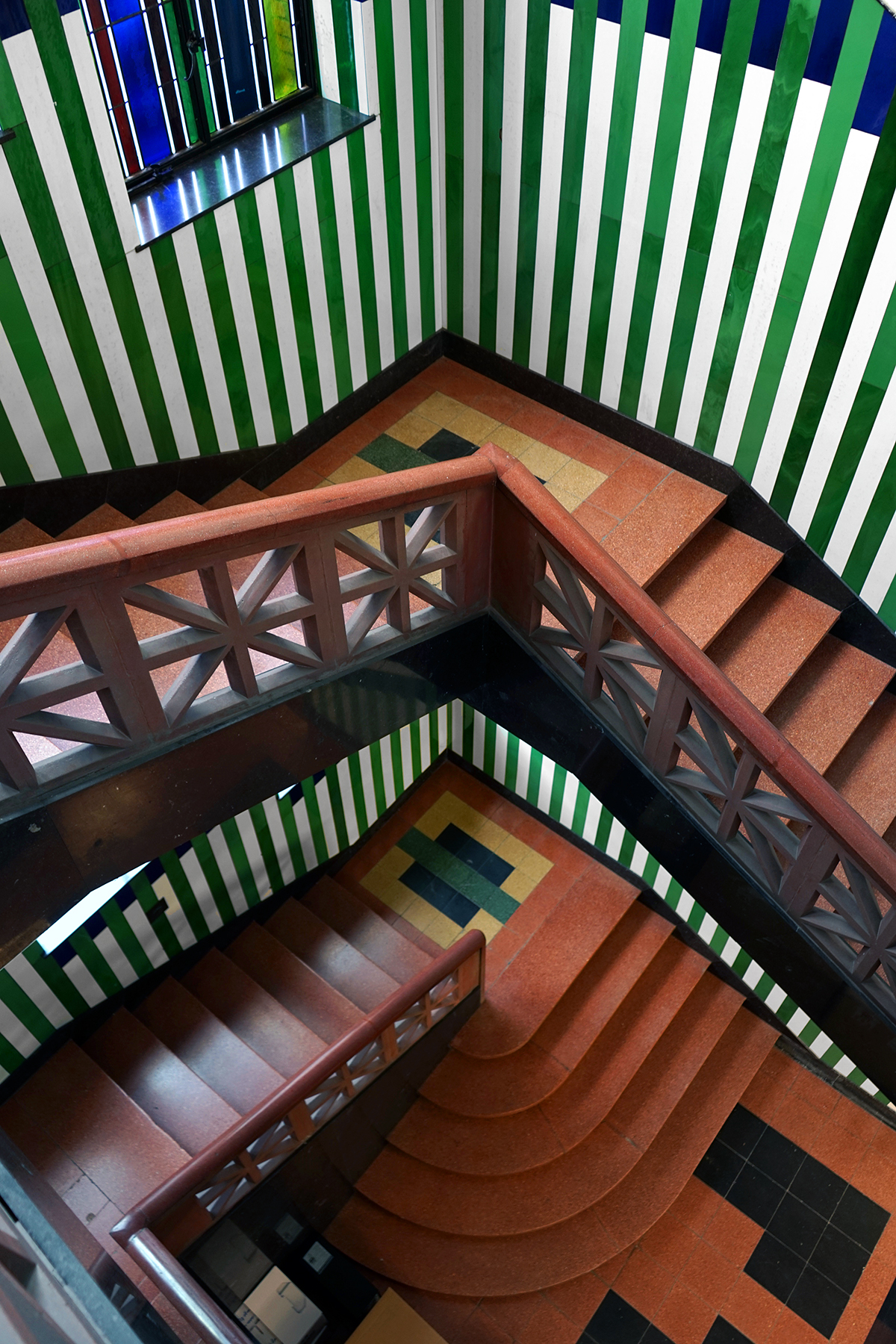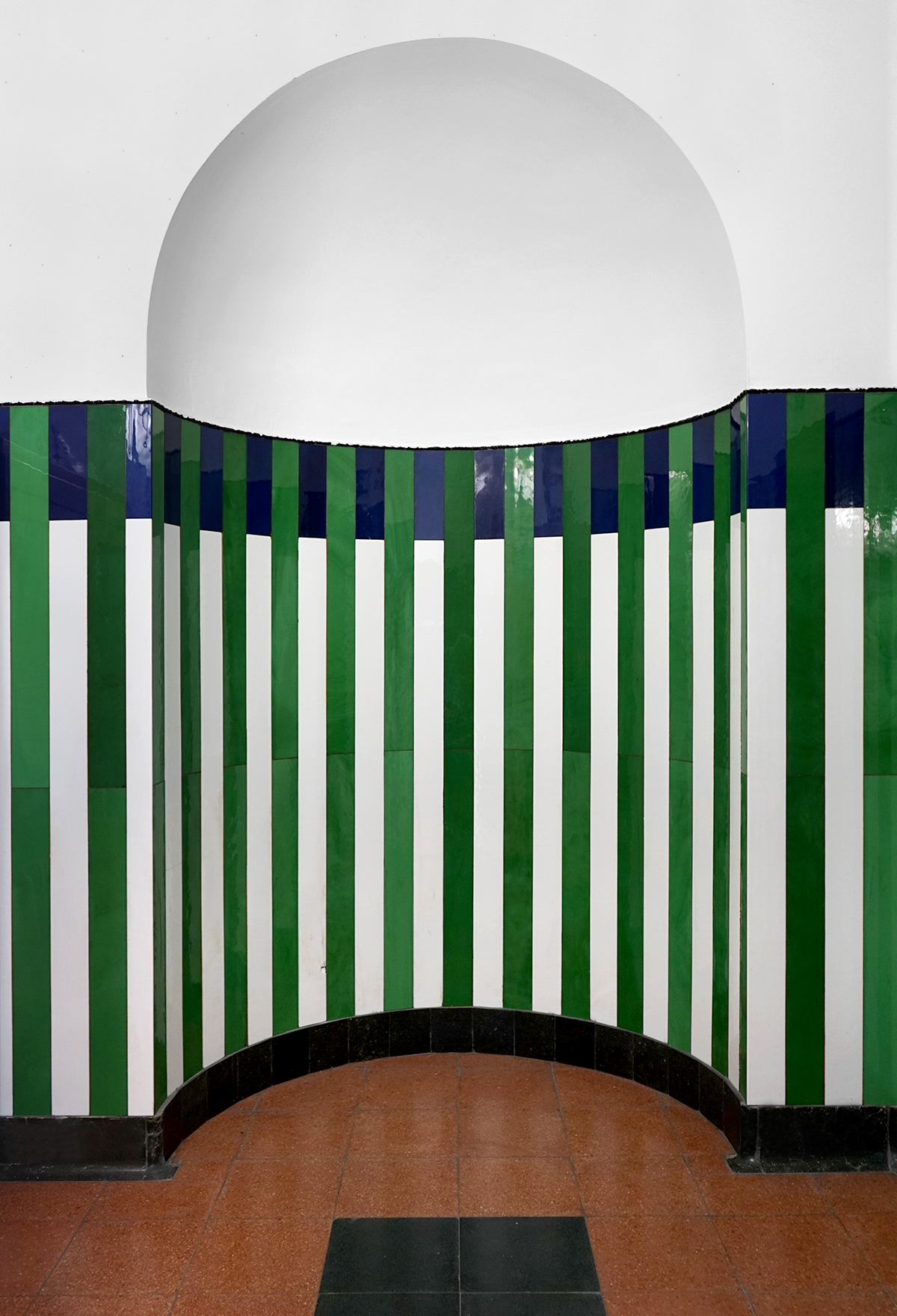 Lacoste's architecture is not easy to categorize. His deep interest in archeology and ancient cultures dramatically shaped his work; in a time of high Modernism, he was not afraid to build a church echoing late Belgian Gothic style or an exposition pavilion in 1939 with strong native African influences. His artistic expression is similar to the cult Slovenian architect Jože Plečnik, who we can consider a proto-Postmodernist, influenced strongly by historical context decades before Postmodernism became an official style.
The interiors of the Queen Elisabeth Foundation are a joyful celebration of materials, structures, colors, and ornament. The stairwell and entrance hall are covered with a kind of colorful glass panel called marbrite, leading visitors to the second floor, where a glorious library space is located. The eclectic nature of Lacoste's design expression is highlighted in the shape of custom-designed lamps, mounted on circular pillars, resembling typical Egyptian Papyrus columns.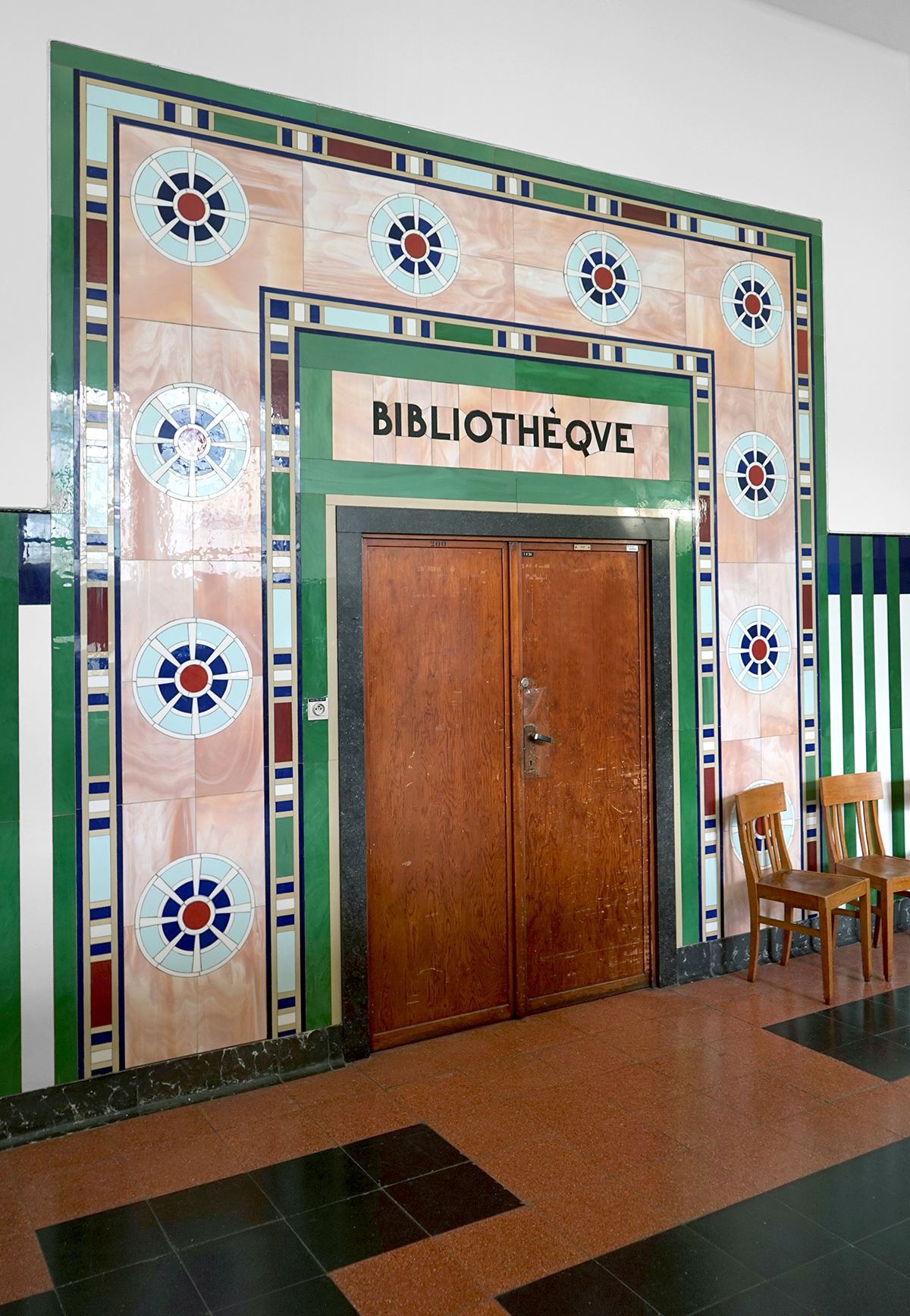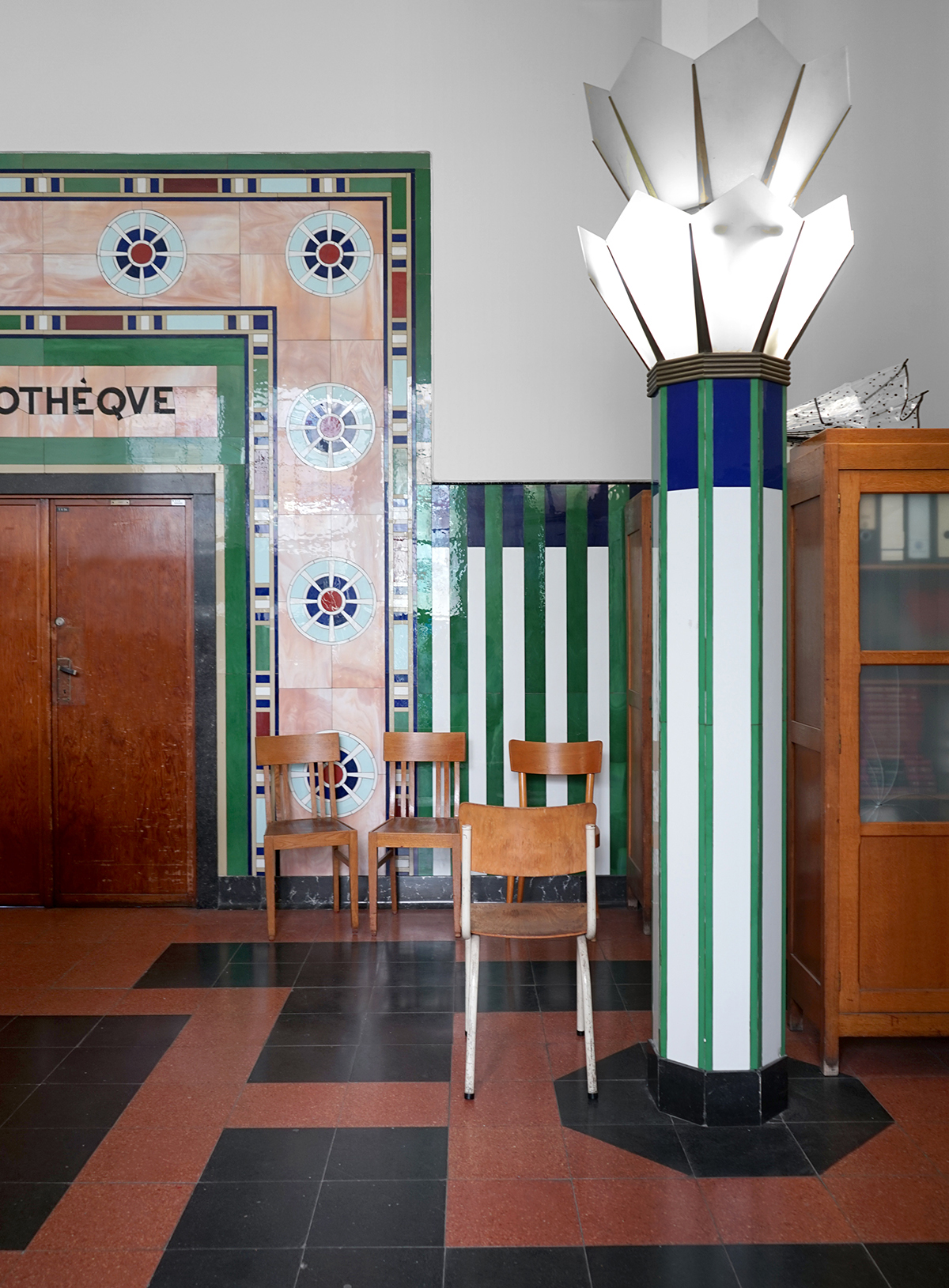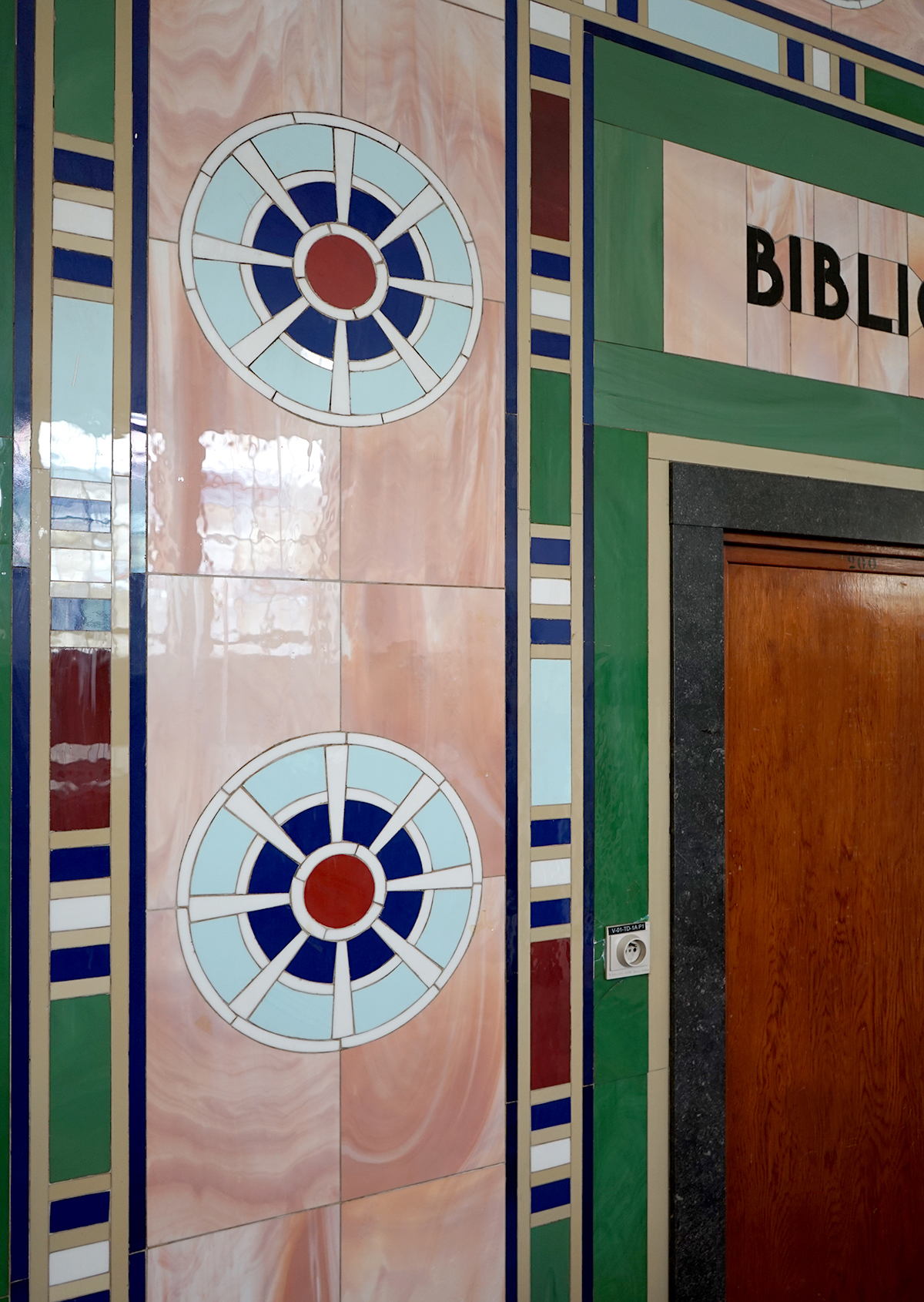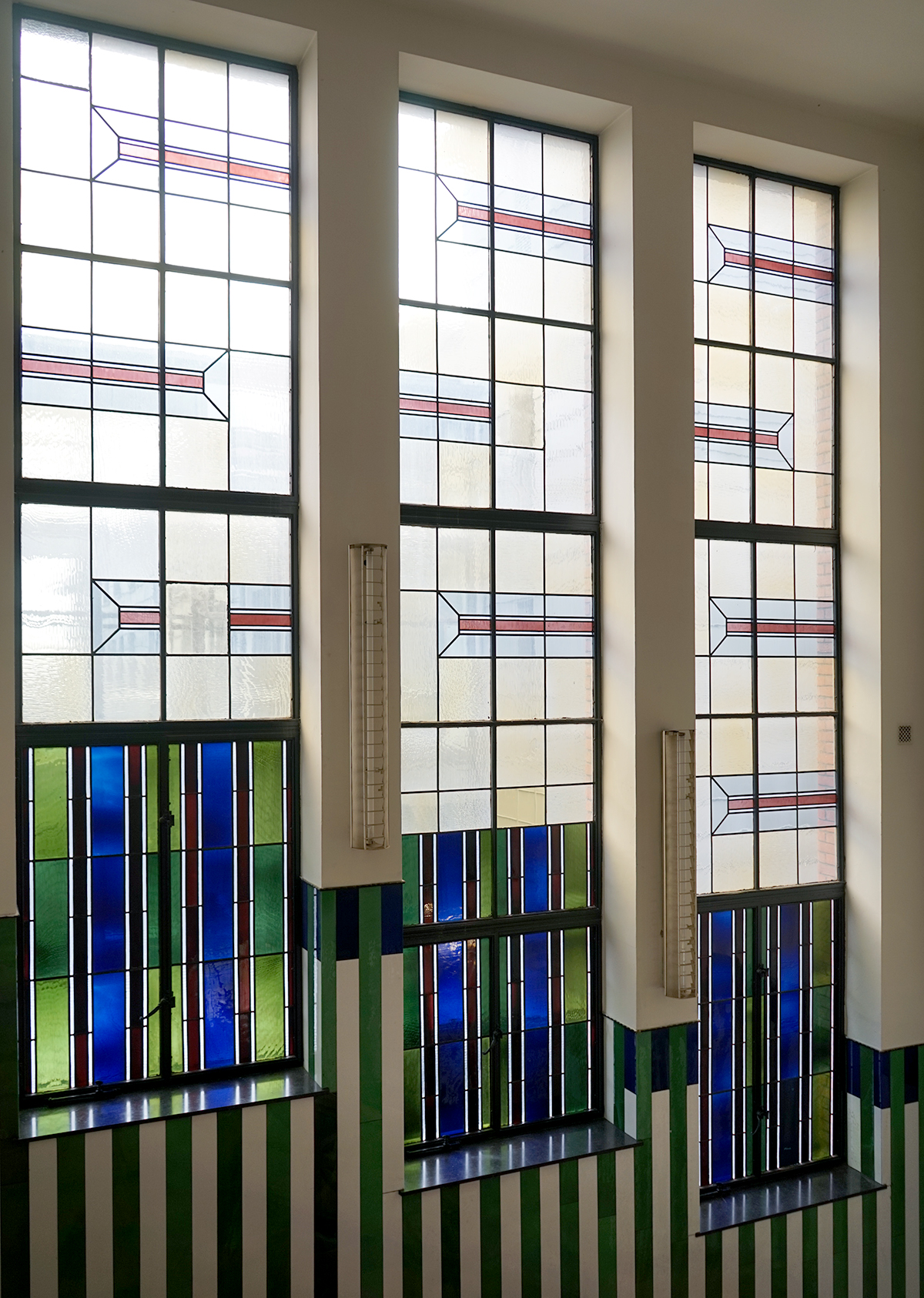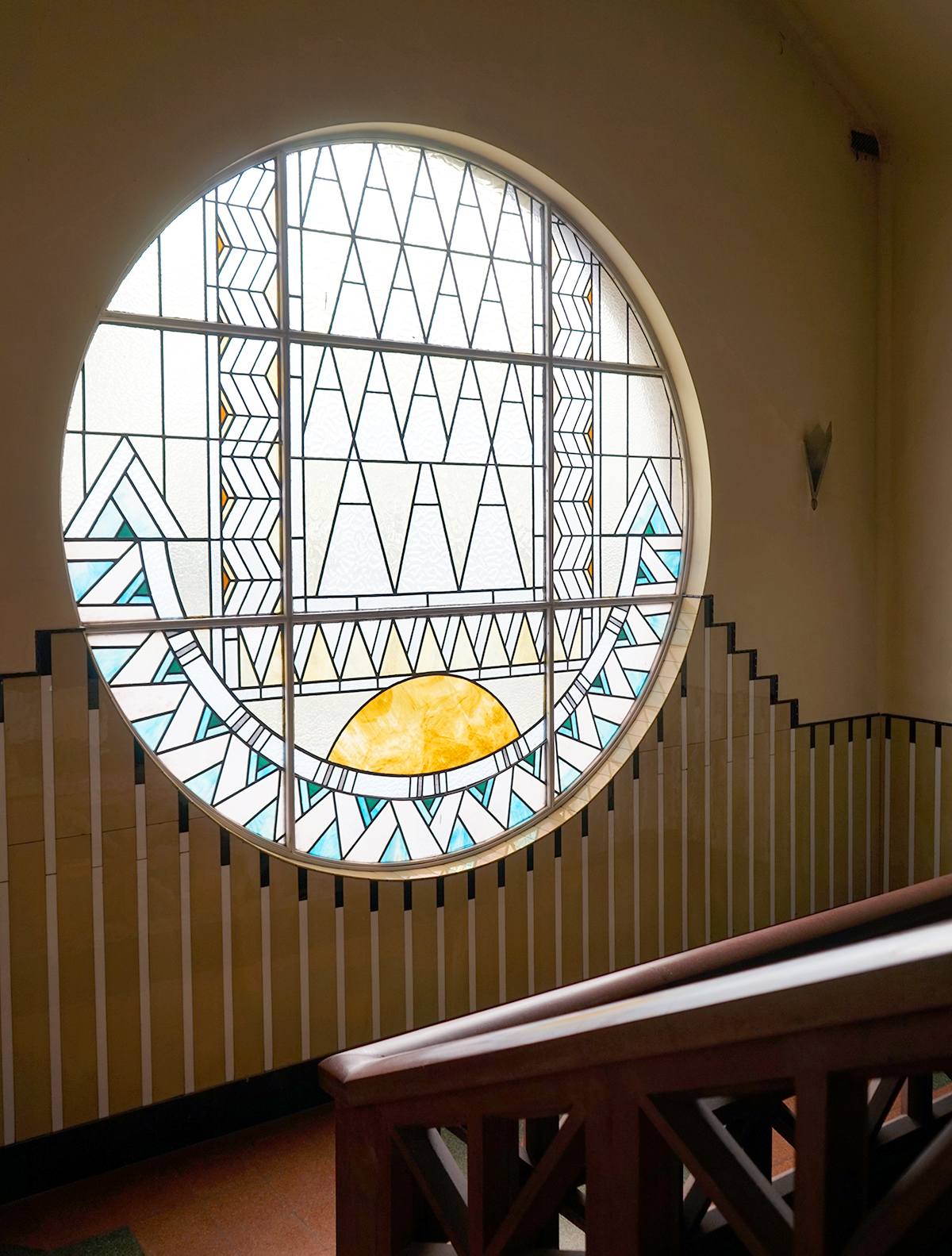 Inside the library, an elevated gallery with brass shell–decorated balustrades is located, while the second main staircase is dominated by a large circular stained-glass window with abstract ornamentation.
This masterpiece of interior decoration can be described as eclectic, classical or Art Deco. Nevertheless, it is one of the most original Belgian interiors of the period and presents a freedom of artistic expression during the time, dominated by highly ideological modern movement.