05.28.20
Meditation, Tattoos, American Shaker and French Country All Come Together in Nicholas Hamilton Holmes's Oxalino Collection
This piece is part of Sight Unseen's 2020 Offsite Offline coverage. To view Nicholas Hamilton Holmes' virtual booth on Offsite Online, click here. To purchase his designs on 1stdibs, follow this link!
There's no post-modern software used in the making of Nicholas Hamilton Holmes's new furniture collection, OXALINO; no industrial techniques. But what is required is a steady hand, a steady heart, a steady breath — and some vinegar. Made in Hamilton, Ontario, Canada, OXALINO is a collection of furniture and one-of-a-kind objects with thin stripes spiraling continuously around their solid wood forms. They're meticulously hand-painted with an oxidizing solution that reacts with the tannin-rich white oak, and finished with a whitened oil to highlight the natural grain. The effect is a striking optical illusion that leads the eye around the forms, like a successful work of art.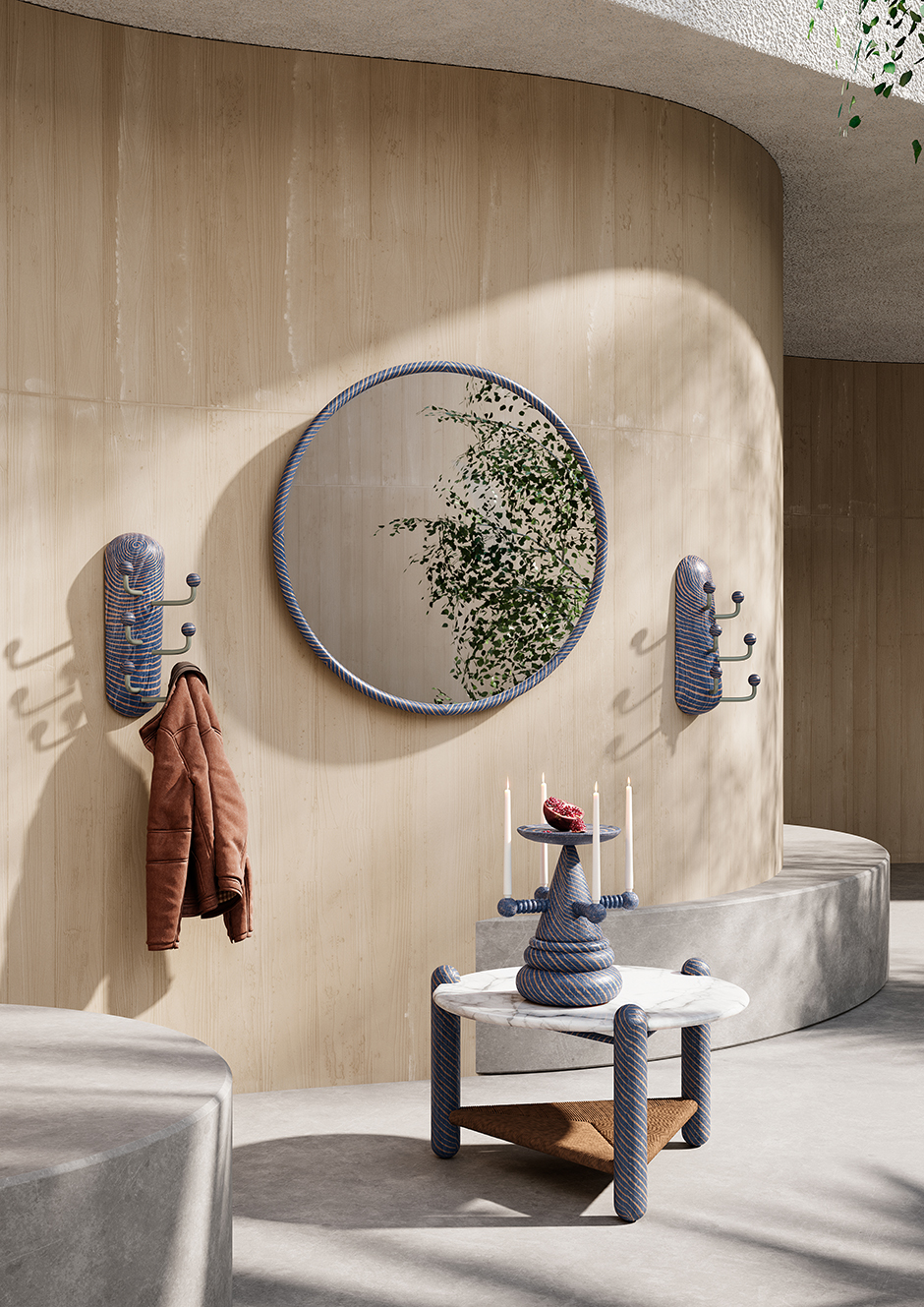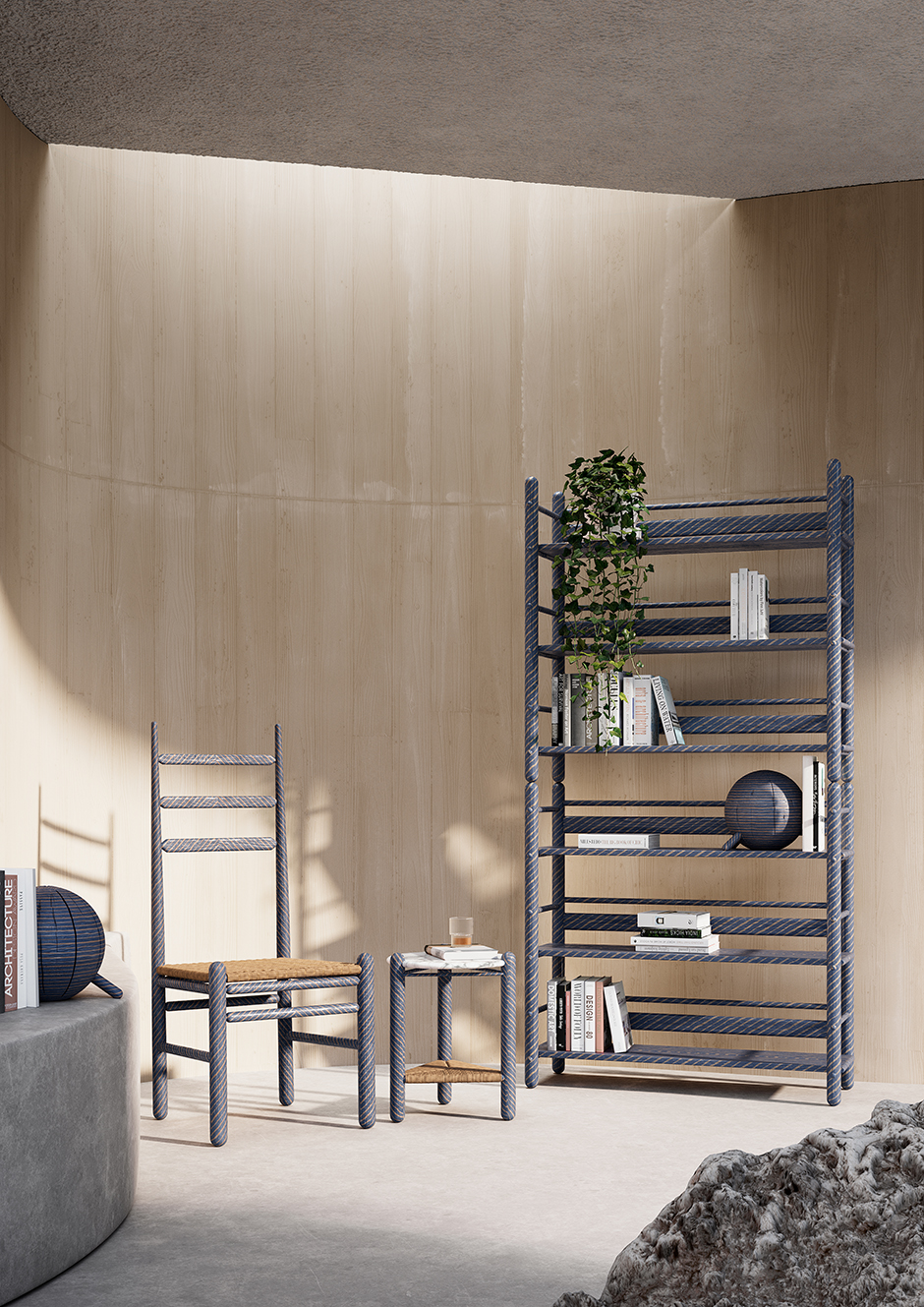 The patterning is probably most effective on Holmes's Wave Shelving where the front two legs and back two legs spiral in opposite directions, leading the eye inwards towards what's displayed on the shelves. The patterning on the shelves themselves zig zags left then right continuing the eye's journey. "I wanted to make the otherwise static book shelf seem to dance," says founder Nicholas Hamilton Holmes. "It has different 'movement' depending on how close the viewer is to the work."
Taking over 40 hours to hand-paint just the shelves, the entire collection is inspired by the practice of meditation and the relaxed focus demanded to apply this technique. "The process produces a hum of concentration," Holmes says. Painted freehand, each line is individual. In places, the dye bleeds like the line work of an old tattoo. "As the world of design and production becomes increasingly streamlined via automation, we gravitate towards organic patterns and irregularities," Holmes says. "These irregularities express a central component of our humanity and the value of human hands working." Taking a paint brush to a piece of furniture also has strong ties to folk art. "It's this spirit of freedom and the desire to embellish that OXALINO exhibits so wholeheartedly," he says.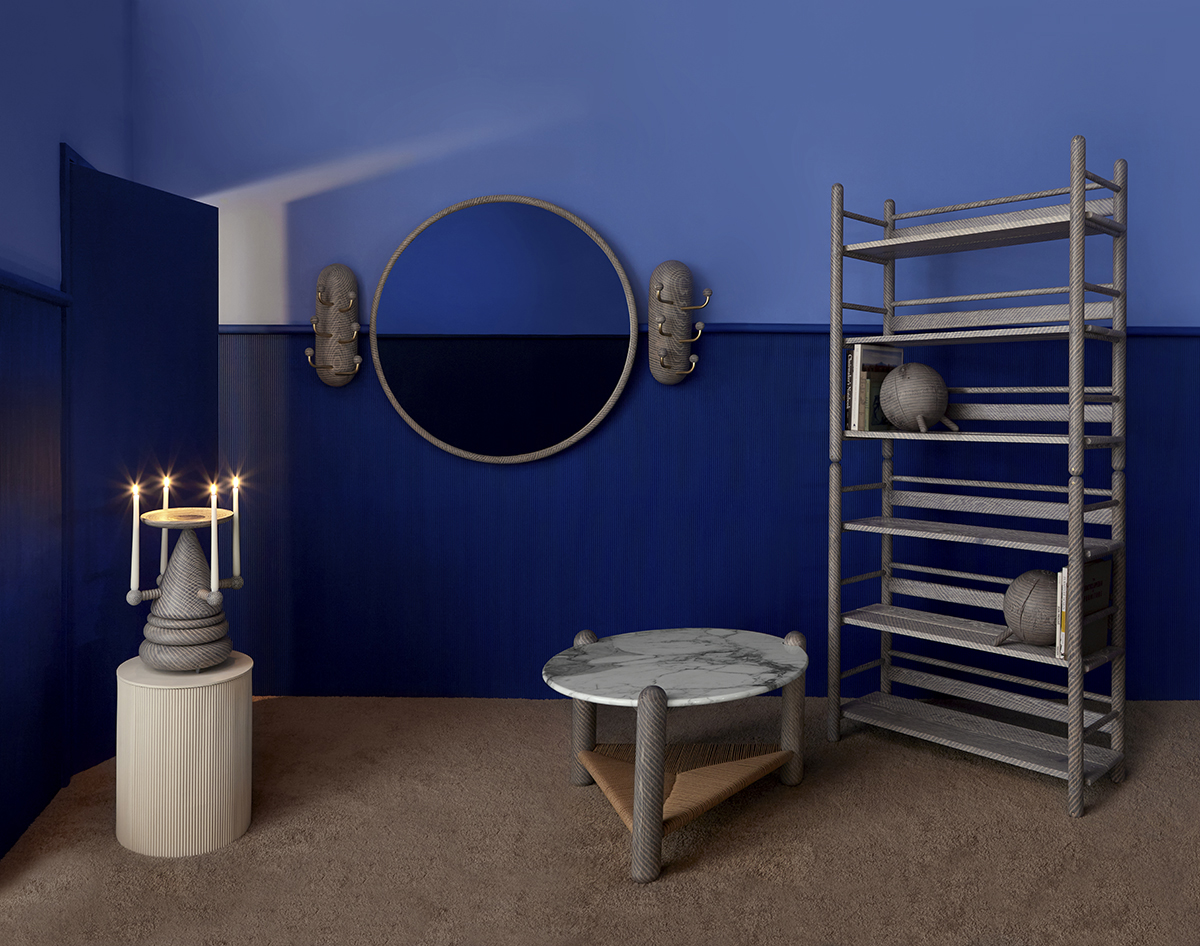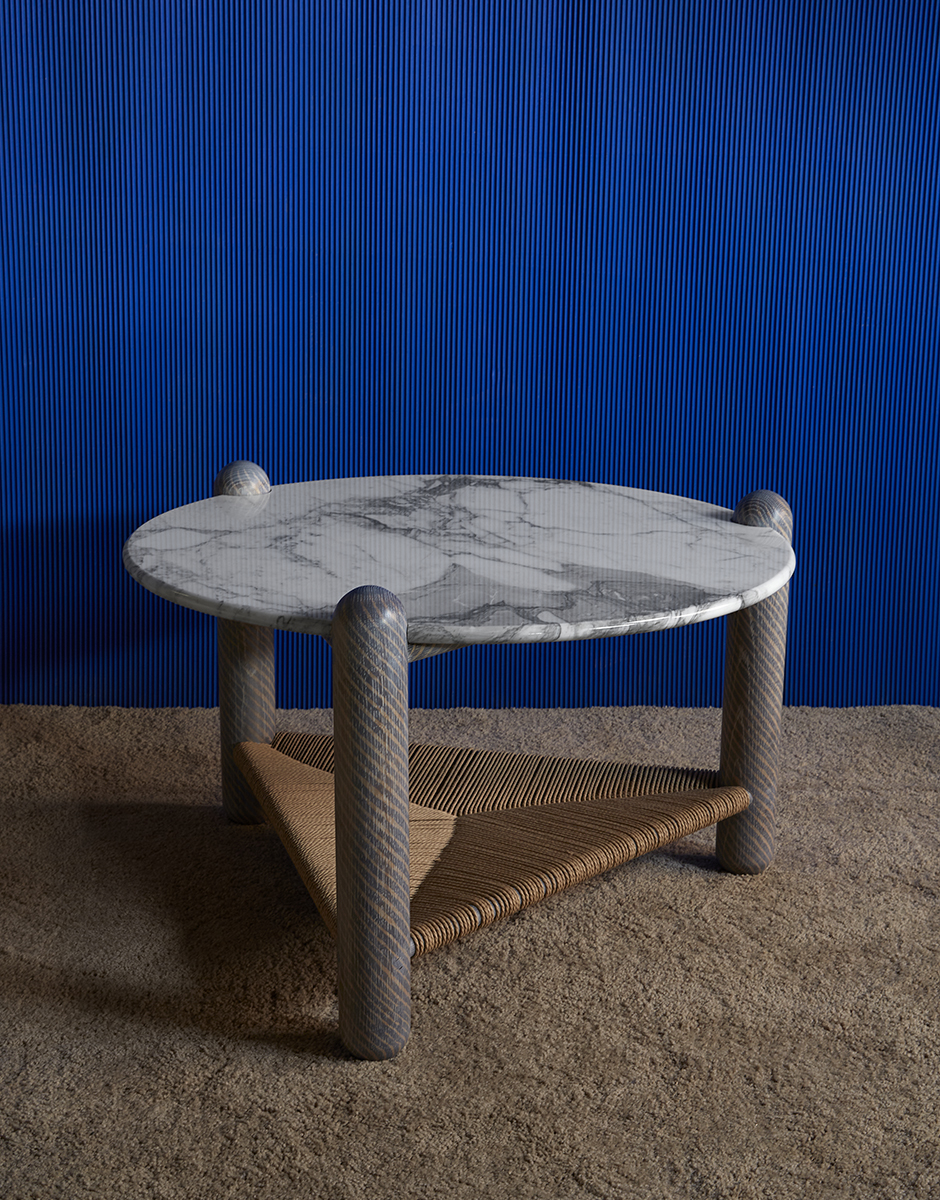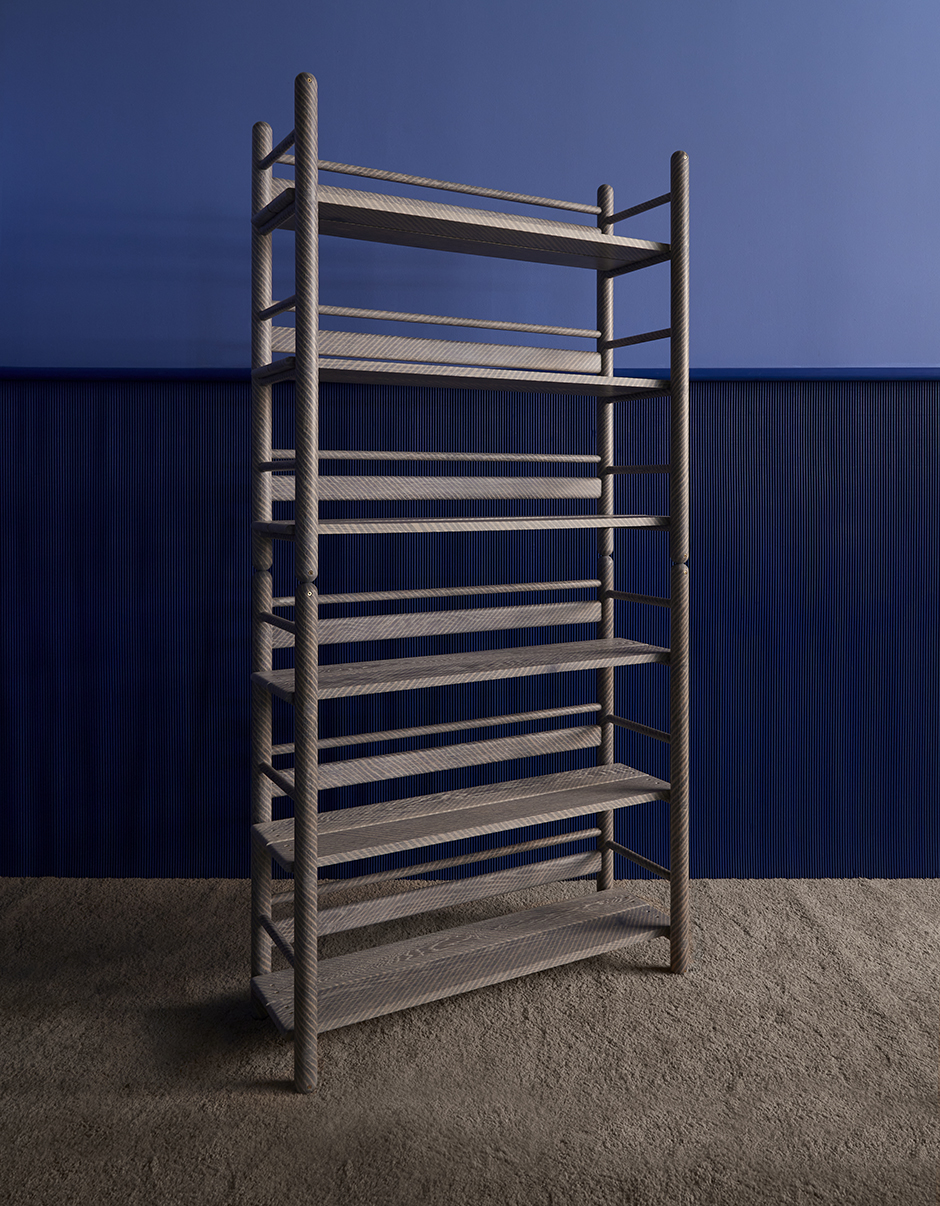 Over previous collections, the studio has been exploring what Holmes calls a tubular design language; bending, shaping and molding wooden beams into cylinders and spheres which continues in OXALINO. The Book Bombs are the most obvious example of Holmes's fascination with rounded shapes, though while the distended book ends may look like friendly characters with two legs, the names Thing 1 and Thing 2 are reserved for the pair of coat hooks, which take on the quality of fantastical horned creatures with their alternating brass arms.
If OXALINO is inspired by meditation then the singing bowl of the collection is definitely the candle-flanked Offering Bowl. Inspired somewhat by Holmes' years of Catholic upbringing, he sees the esoteric piece as a pan-religious object that could render meaning across cultures. "It takes on a hybrid form that is recognizable but also foreign," Holmes says. "It's something that everyone can understand even though they've never seen it before."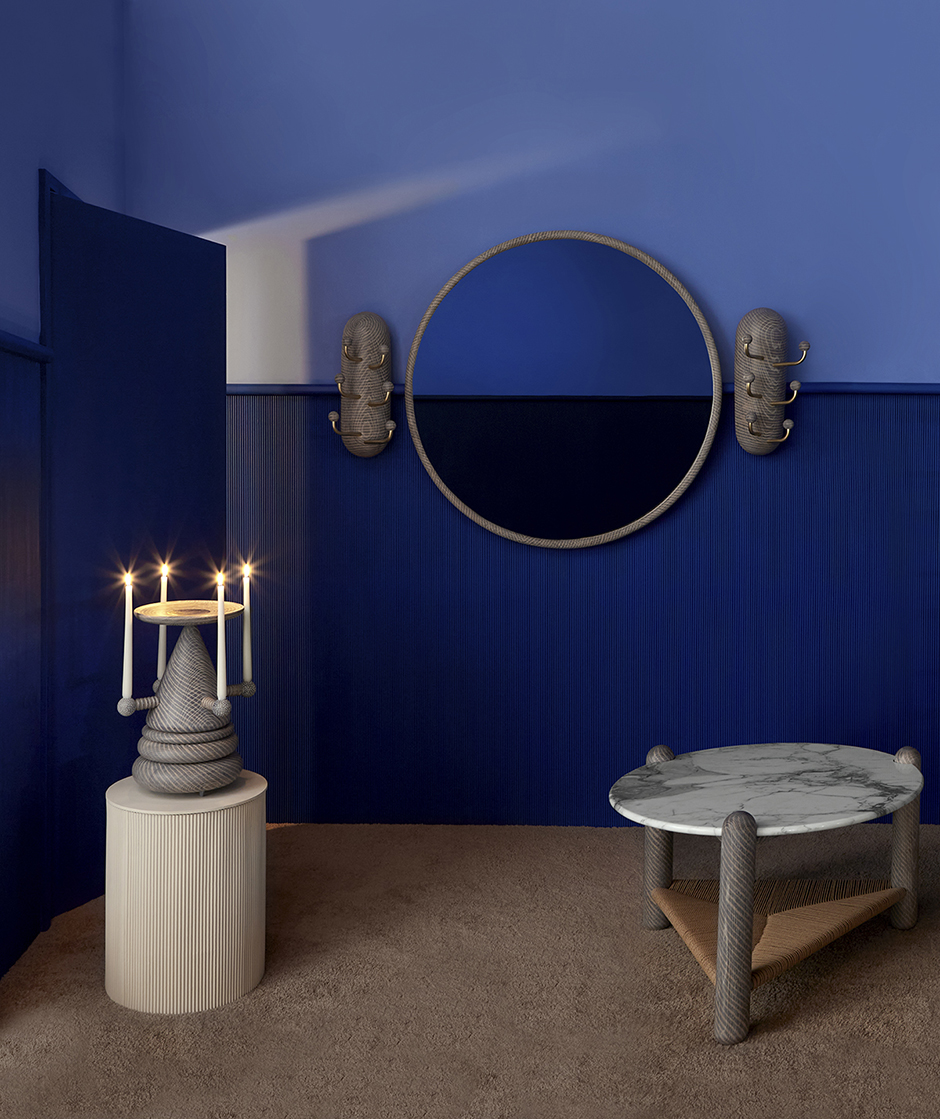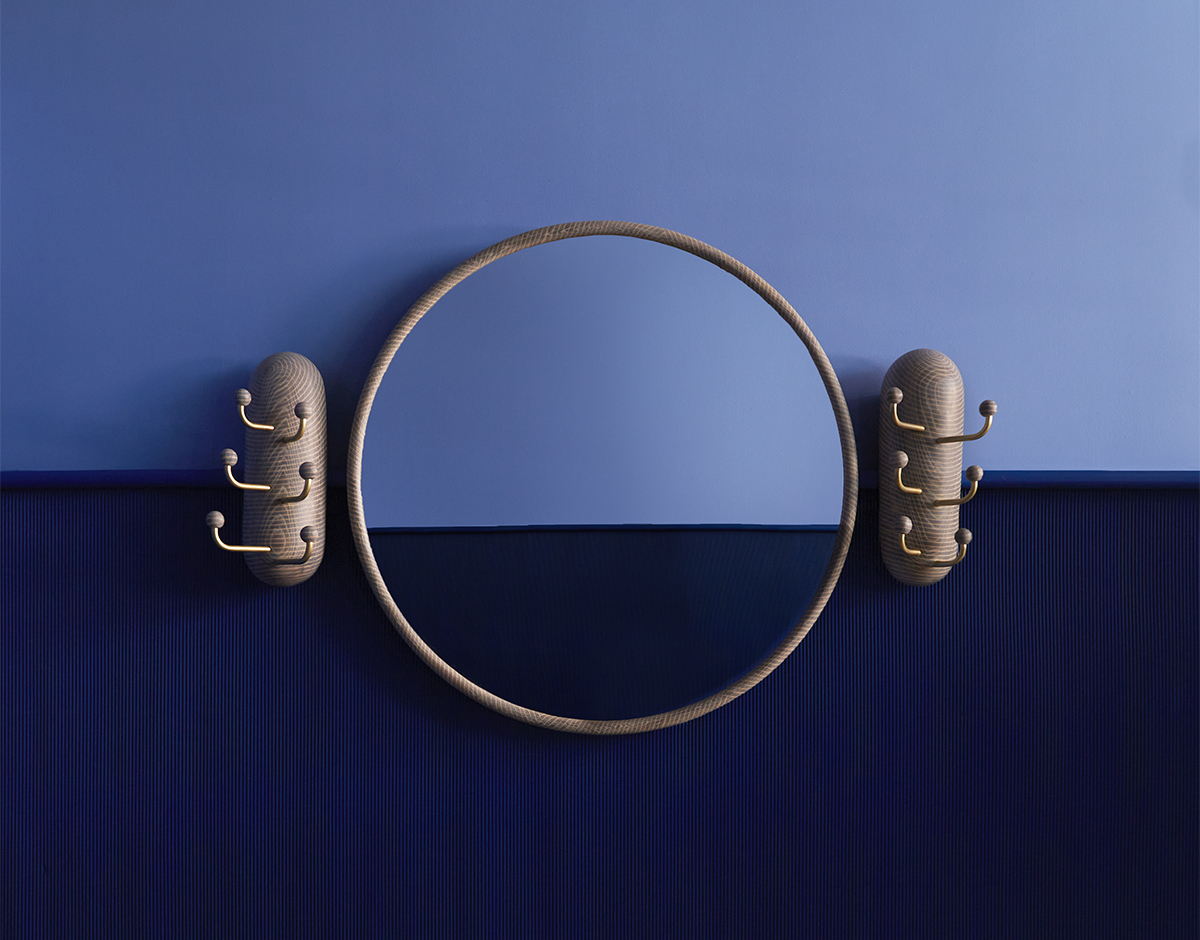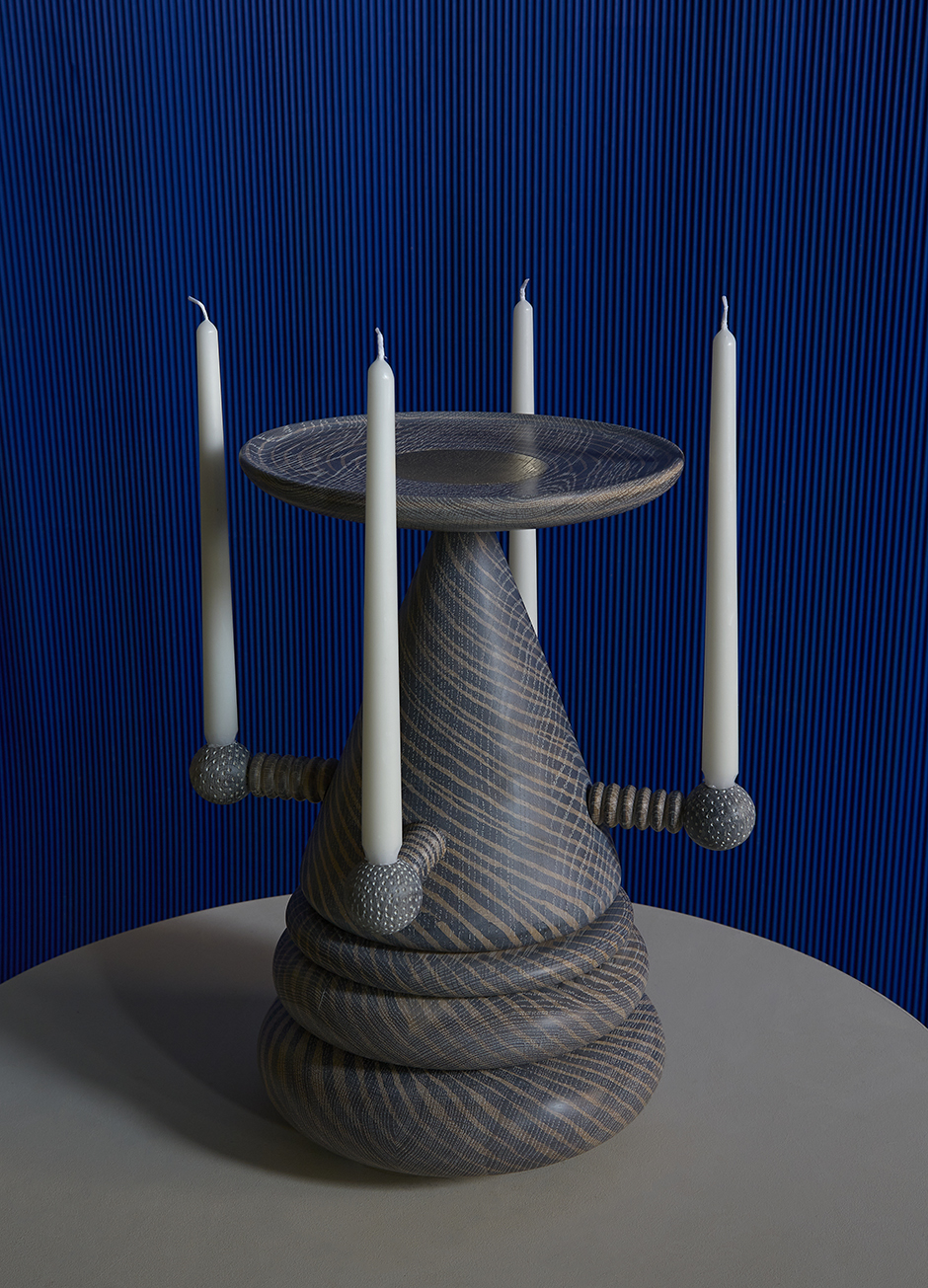 Holmes is reverent of the craft that has come before and uses these strong foundations to push off into new territory. "It is a great pleasure to look back and then push forward — to take a traditional form and twist it using our own design language," he says. "Always paying respect to the work that brought us here and honoring those choices as we add to the canon of classic furniture forms."