08.20.19
Barbara Hepworth–Inspired Objects By an Architect-Turned-Sculptor in Copenhagen
Nicholas Shurey has fond childhood memories of playing under trees and in forests in the UK. When making his highly polished, organic sculptures and furniture in Copenhagen, where he's now based, the smell of freshly cut wood takes him right back. The architect-turned-object-maker (who got his start with Space Copenhagen) has an affinity for the natural material which stems from his love of being outdoors. "The process of taking a sawn log, with its rough, uneven surfaces, and slowly shaping and refining it until it's as smooth as polished stone is incredibly haptic and gratifying," he says.
Different tree species bring different qualities to the pieces Shurey makes: stools, side tables or sculptures. "At the moment I enjoy the contrast between the uniform, pale and almost buttery maple logs, and the rich hues and streaky grains of the walnut that I buy from a local timber merchant," he says. More intricate than the variety found in different types of wood are the idiosyncrasies of each plank or log that he works with. He pulls out their grain patterns, reveals their warm tones, and buffs their rough edges until they reflect the light.
The logs Shurey uses come from an old forester who takes care of the woodlands north of the city, while the planks he sources from a local timber merchant. While his process always begins with a long period of sketching out ideas, often the unique shape or appearance of a log will determine what it will become. "I like to respond to the shape, structure and grain of a piece of timber which often affects the form," he says. He creates one-off commissions but also produces small runs of particular items. Even so, no two are identical as they're shaped by hand.
The first piece Shurey made, at a time when he was transitioning from working in architecture, was a small figure of a woman. In their natural curves and dips, all his pieces are inspired somewhat by the human form. "I believe that good sculpture fills its viewers with a lust to touch it," he says, "and that we are intuitively drawn to objects that remind us of our bodies." Sometimes this is just suggestive and others it's more literal like the playful fruit bowl he designed for one of his sisters which holds fruit in a certain way that forms a five-a-day smiley face beaming back at you.
The golden thread that links a quirky fruit bowl to an elongated sculpture stretched out like a spine is Shurey's curiosity of form and its possibilities for suggestion and storytelling. He says, "My experience of drawing architectural plans has instilled me with a deep appreciation of how the simplest gesture of a line or curve can carry enormous nuance."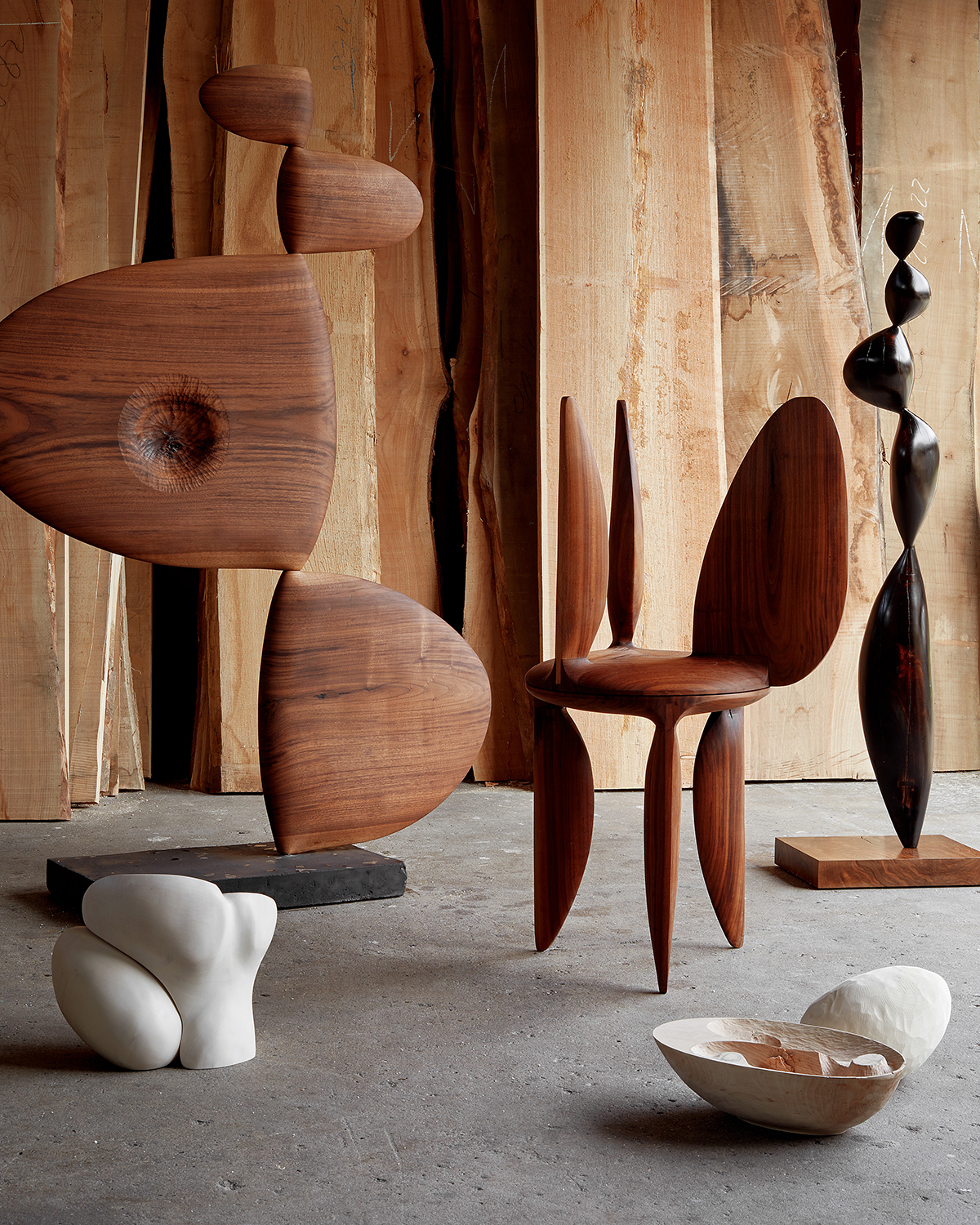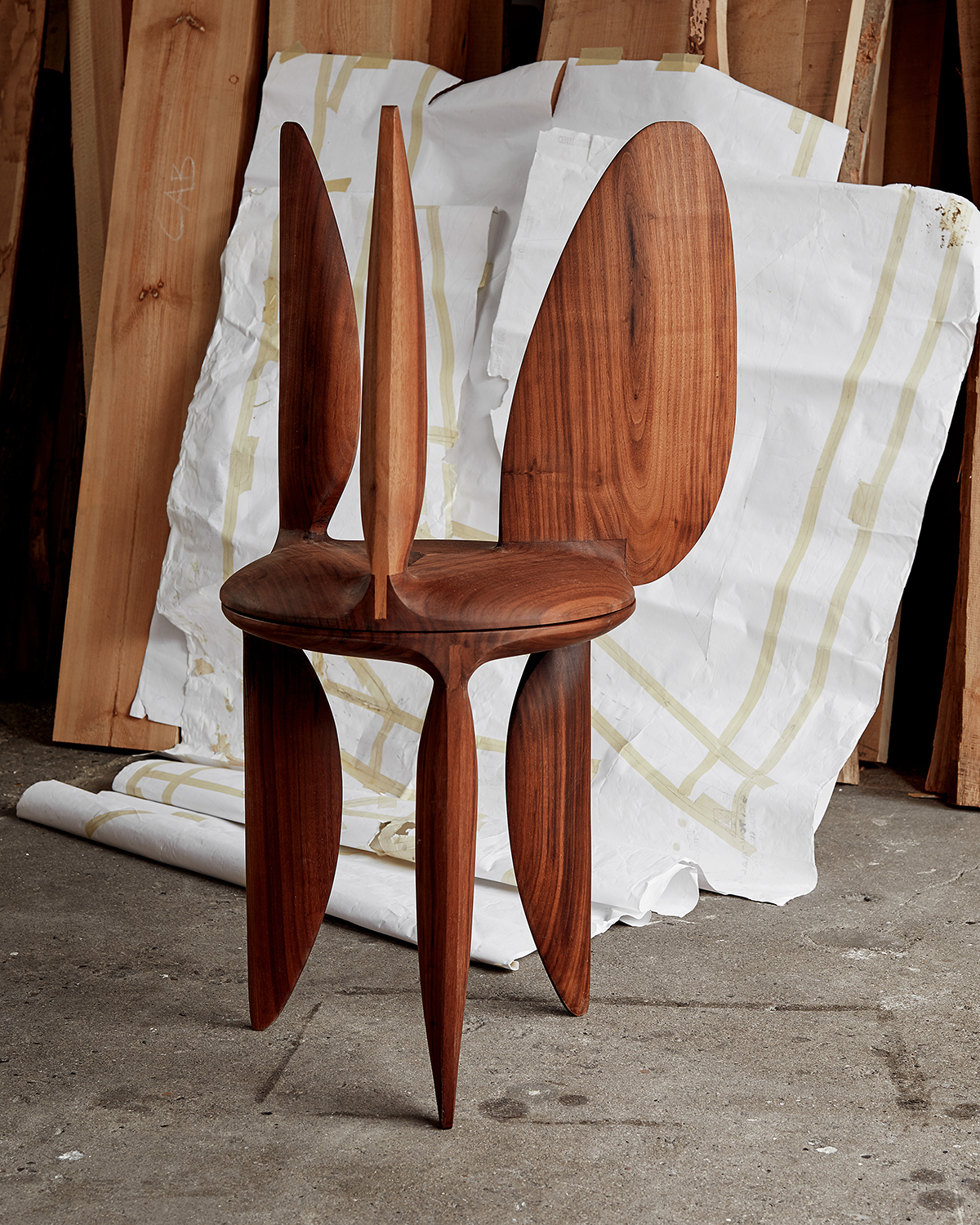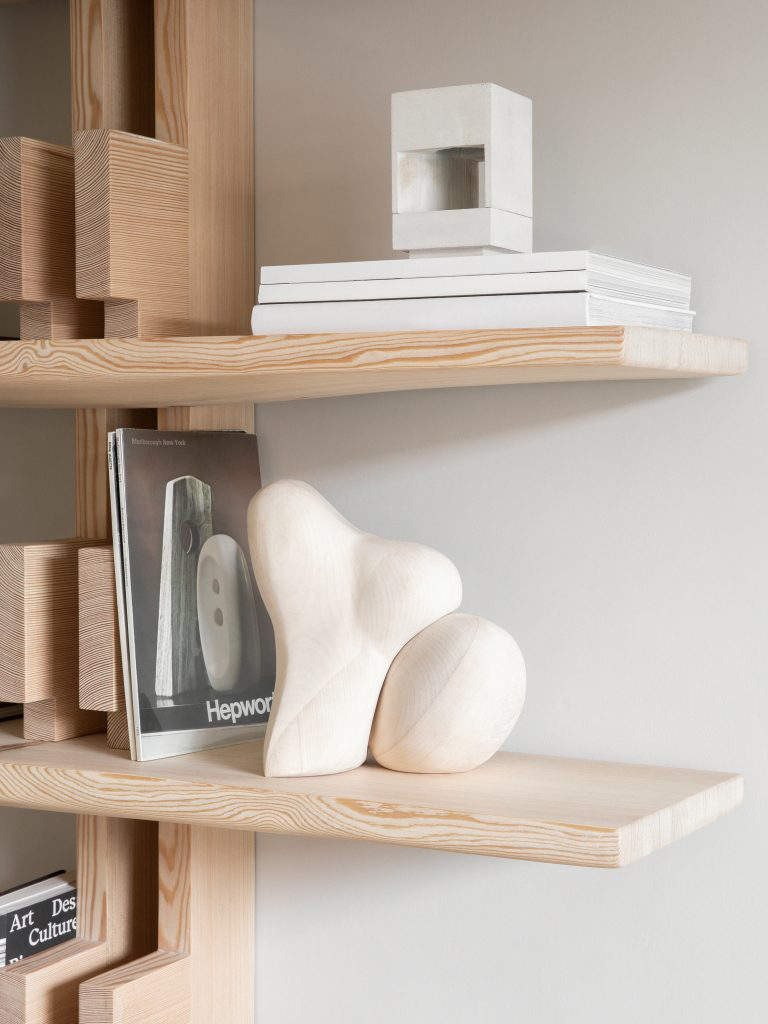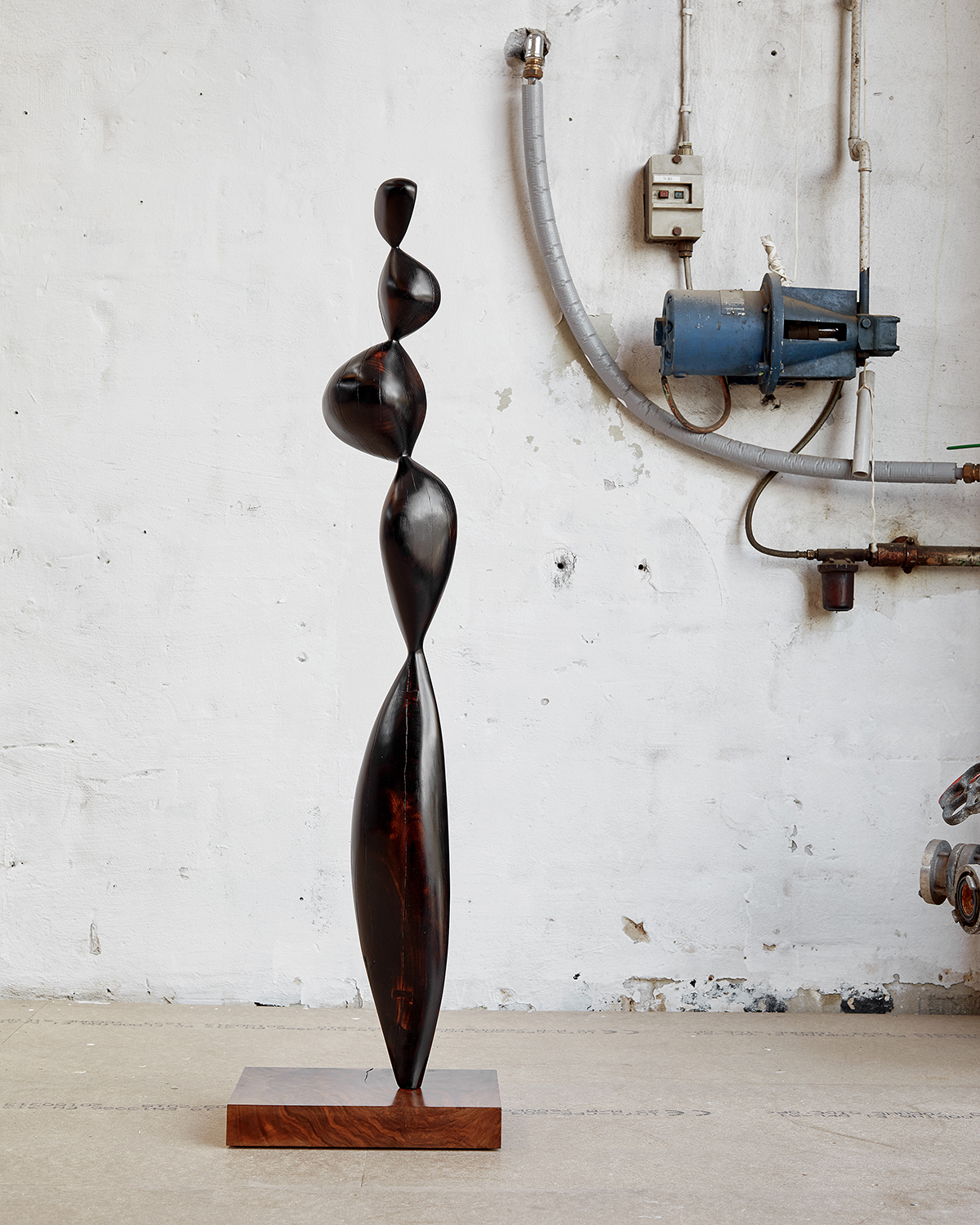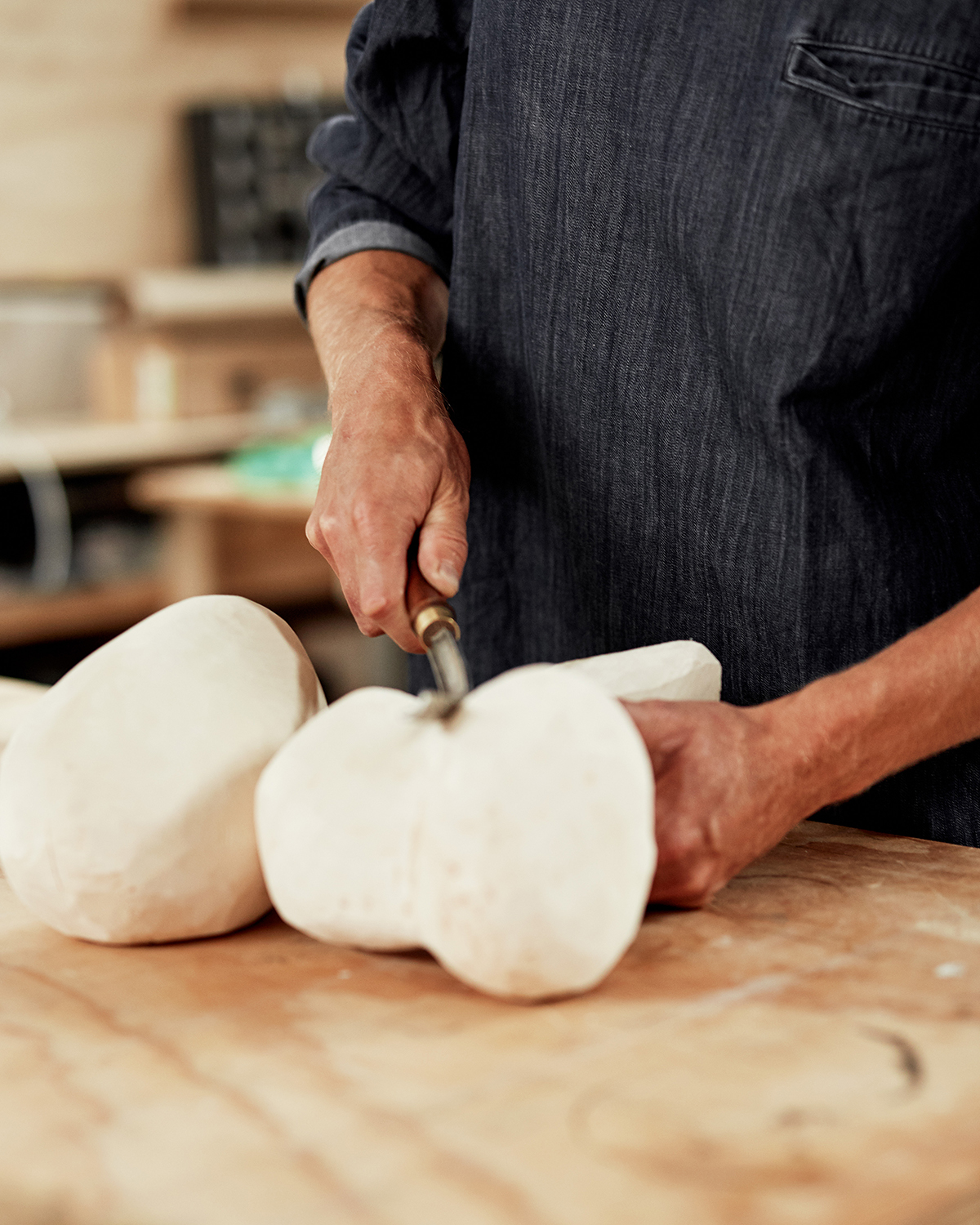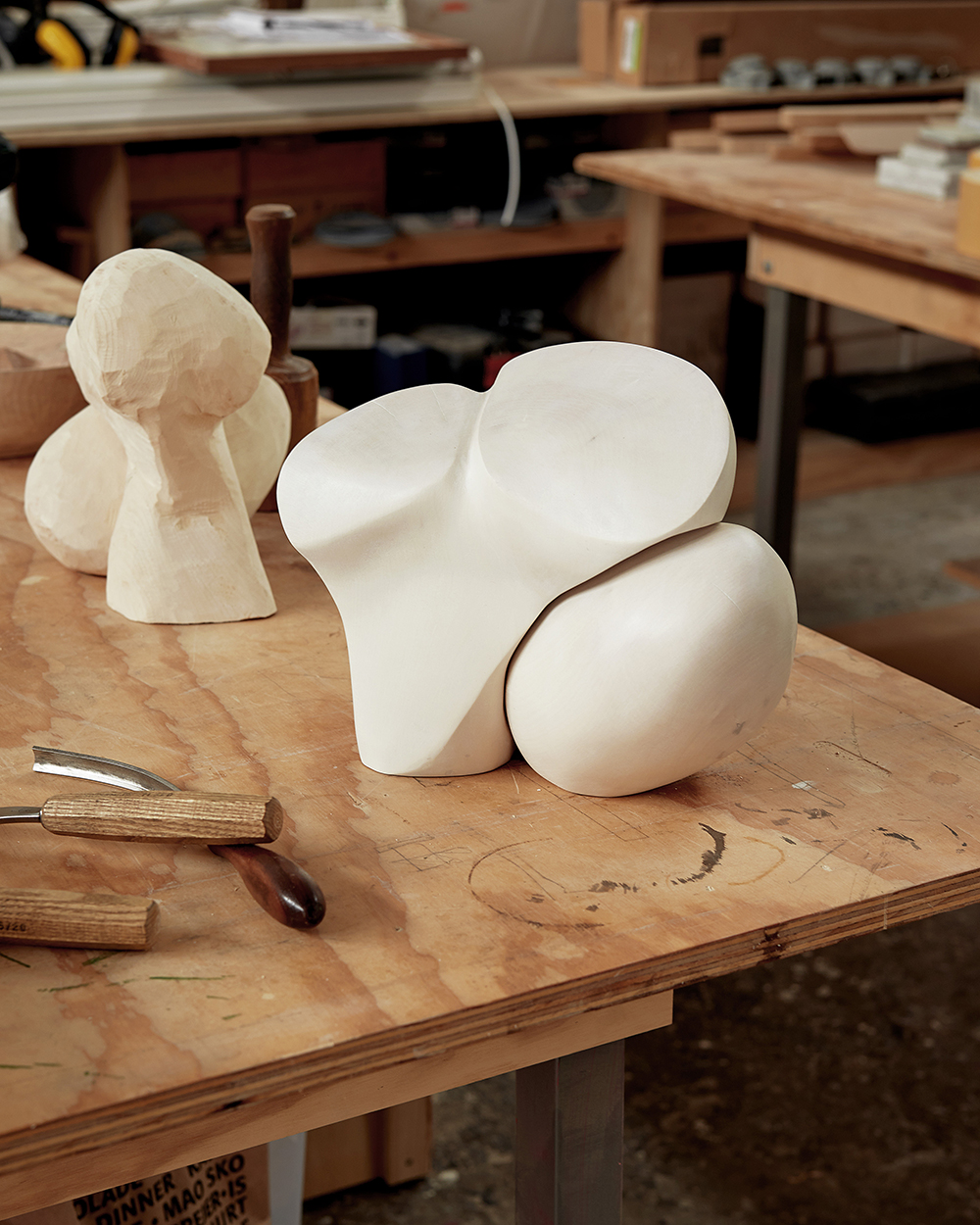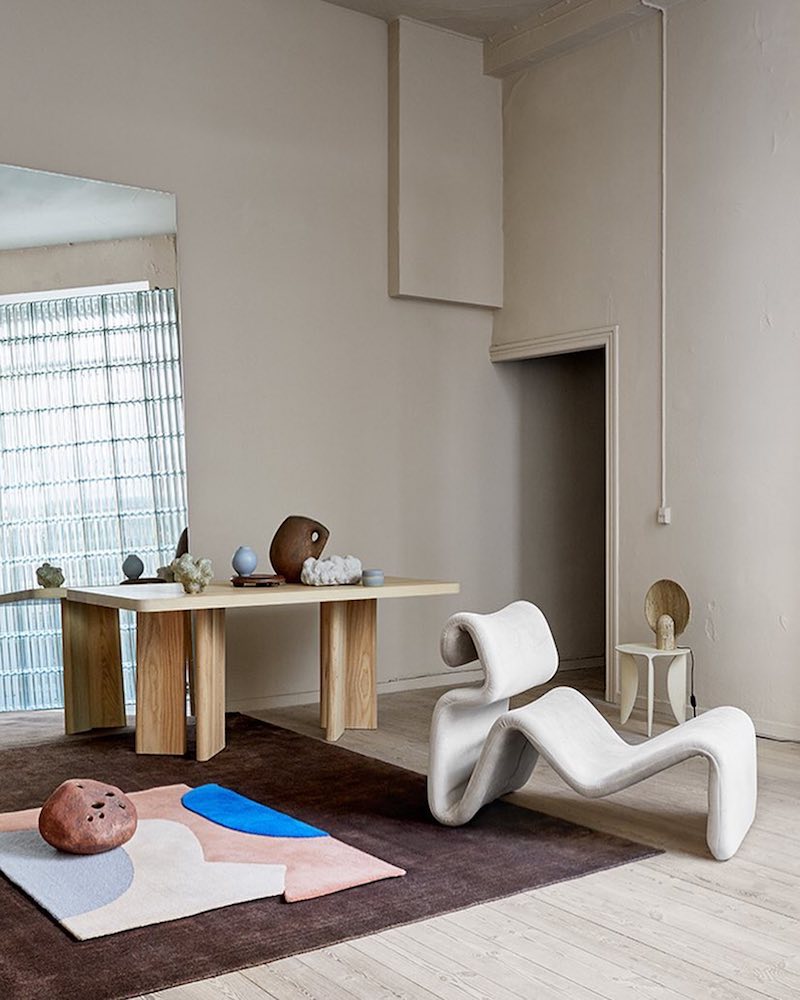 Shurey's piece included in an editorial for RUM Magazine.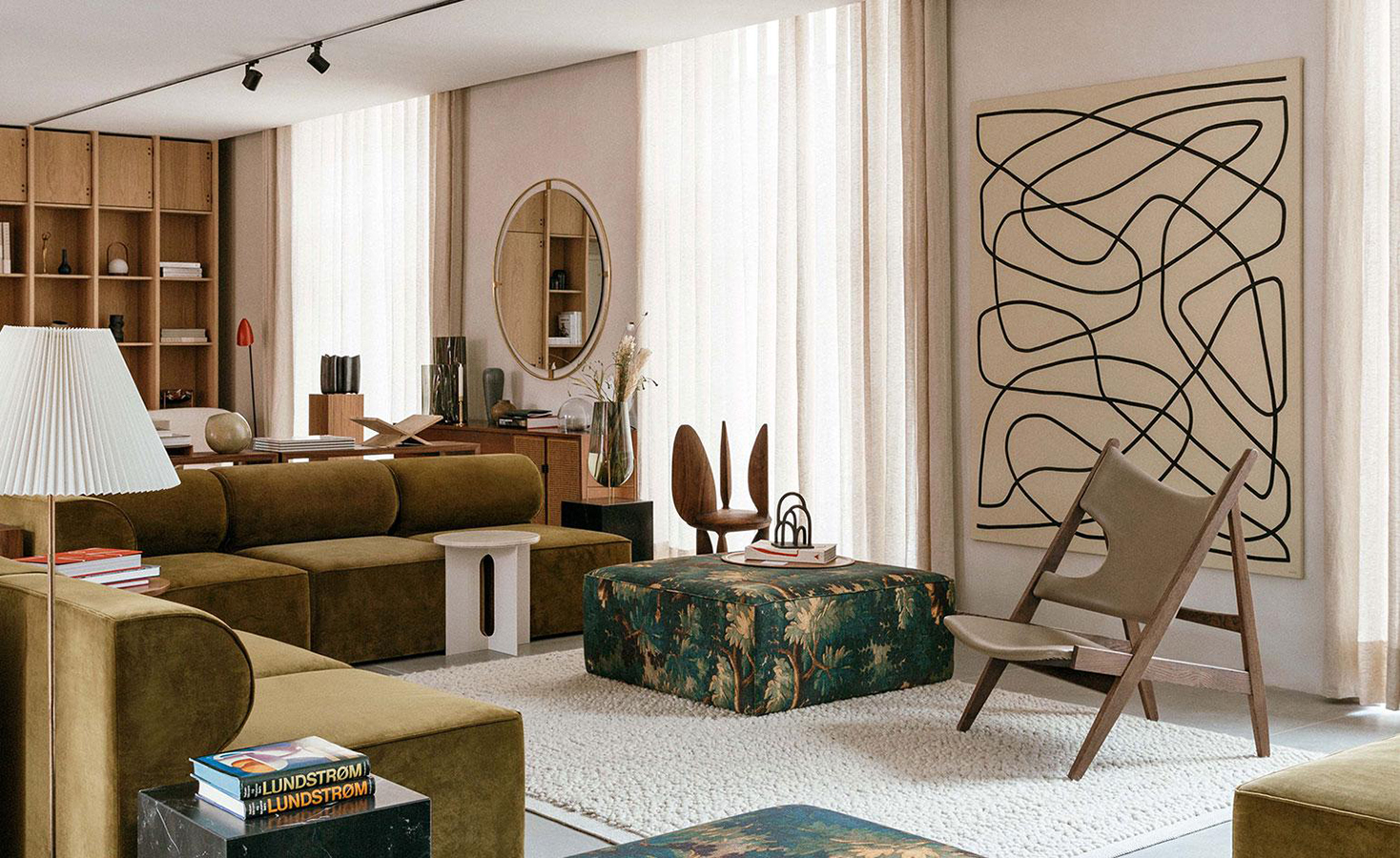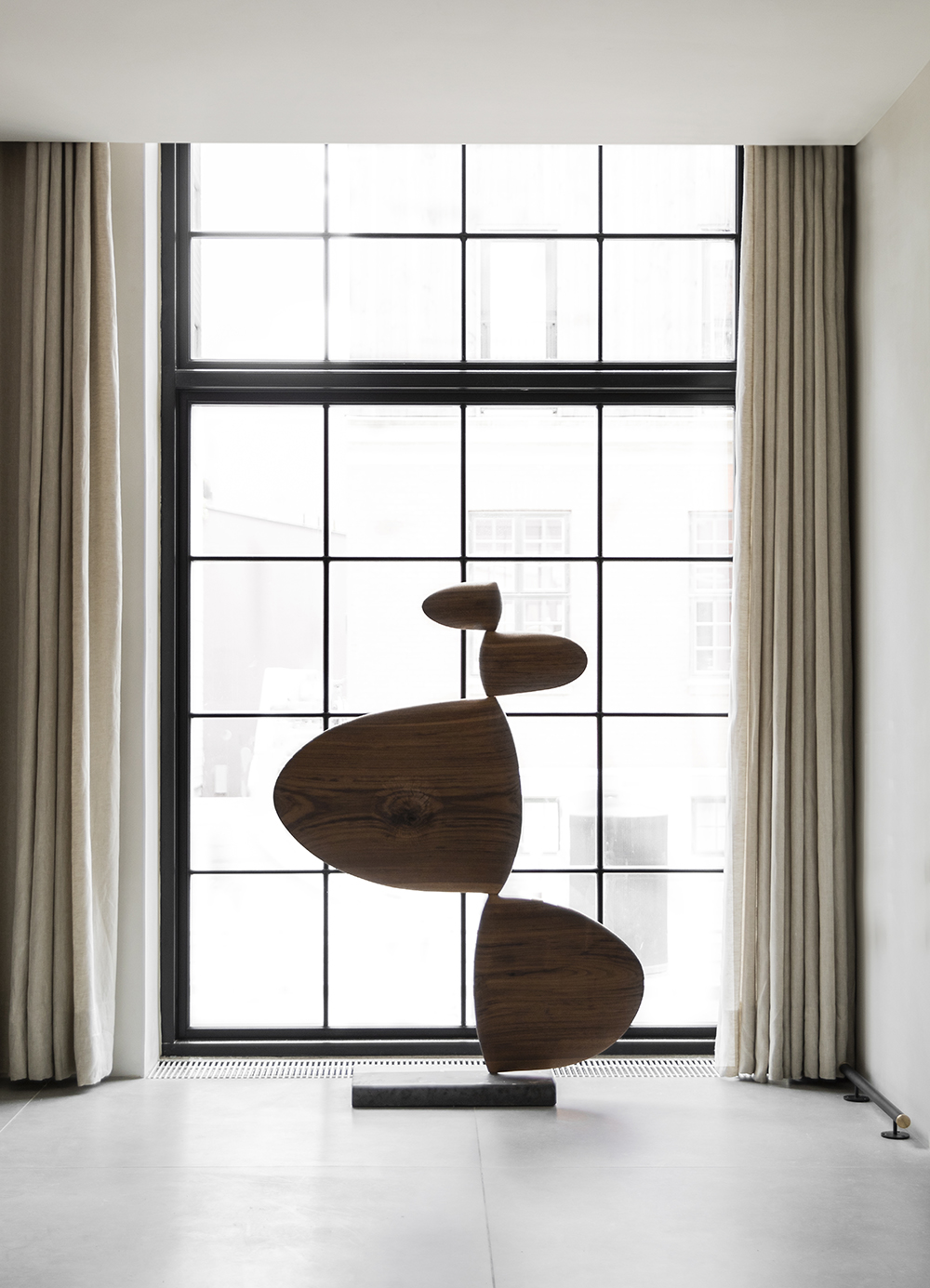 Shurey's piece included in the decor for The Audo by Norm Architects in Copenhagen