12.09.21
The 2021 American Design Hot List, Part IV
This week we announced our ninth annual American Design Hot List, Sight Unseen's editorial award for the names to know now in American design. We're devoting an entire week to interviews with this year's honorees — get to know the fourth group of Hot List designers here. (Including Sean Gerstley, whose ceramic patchwork table is shown above.)
Reinaldo Sanguino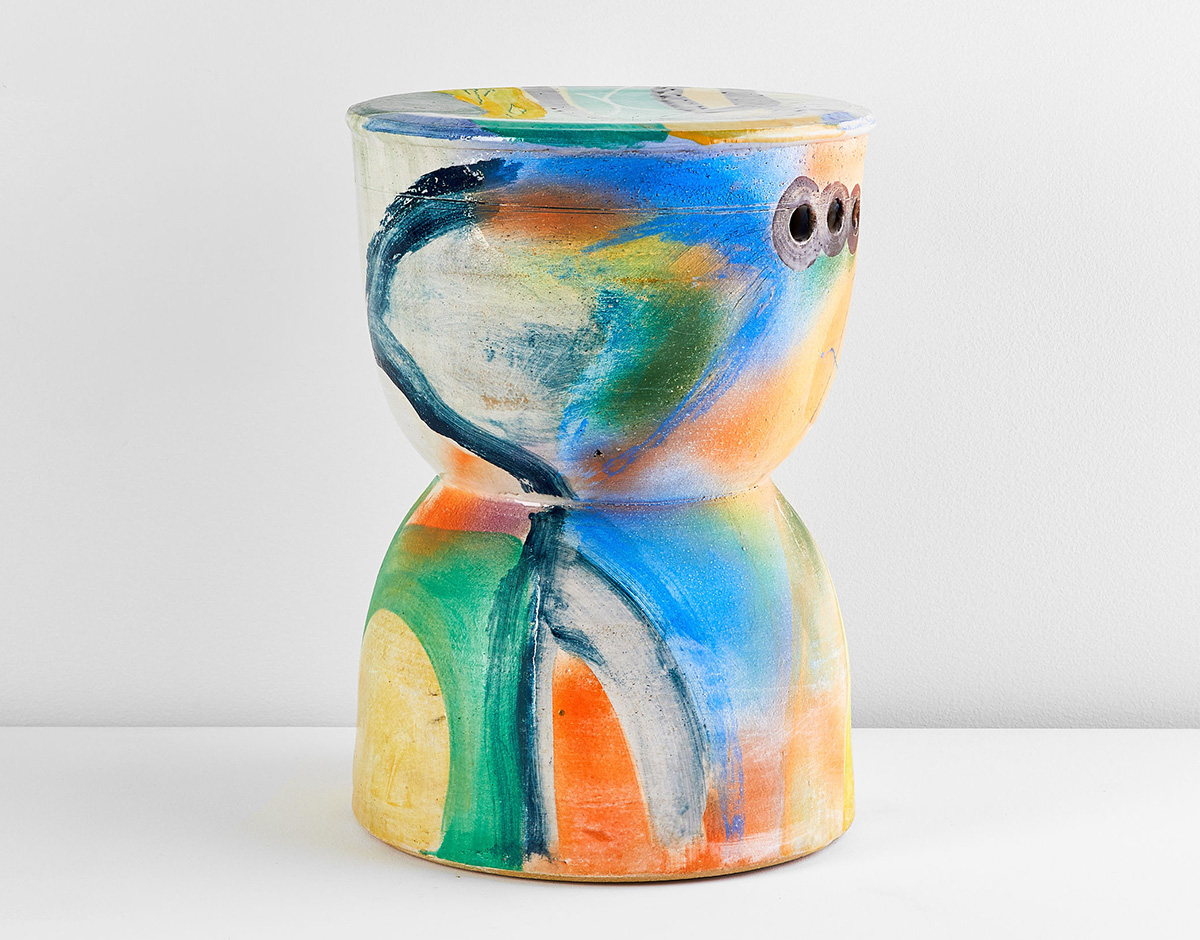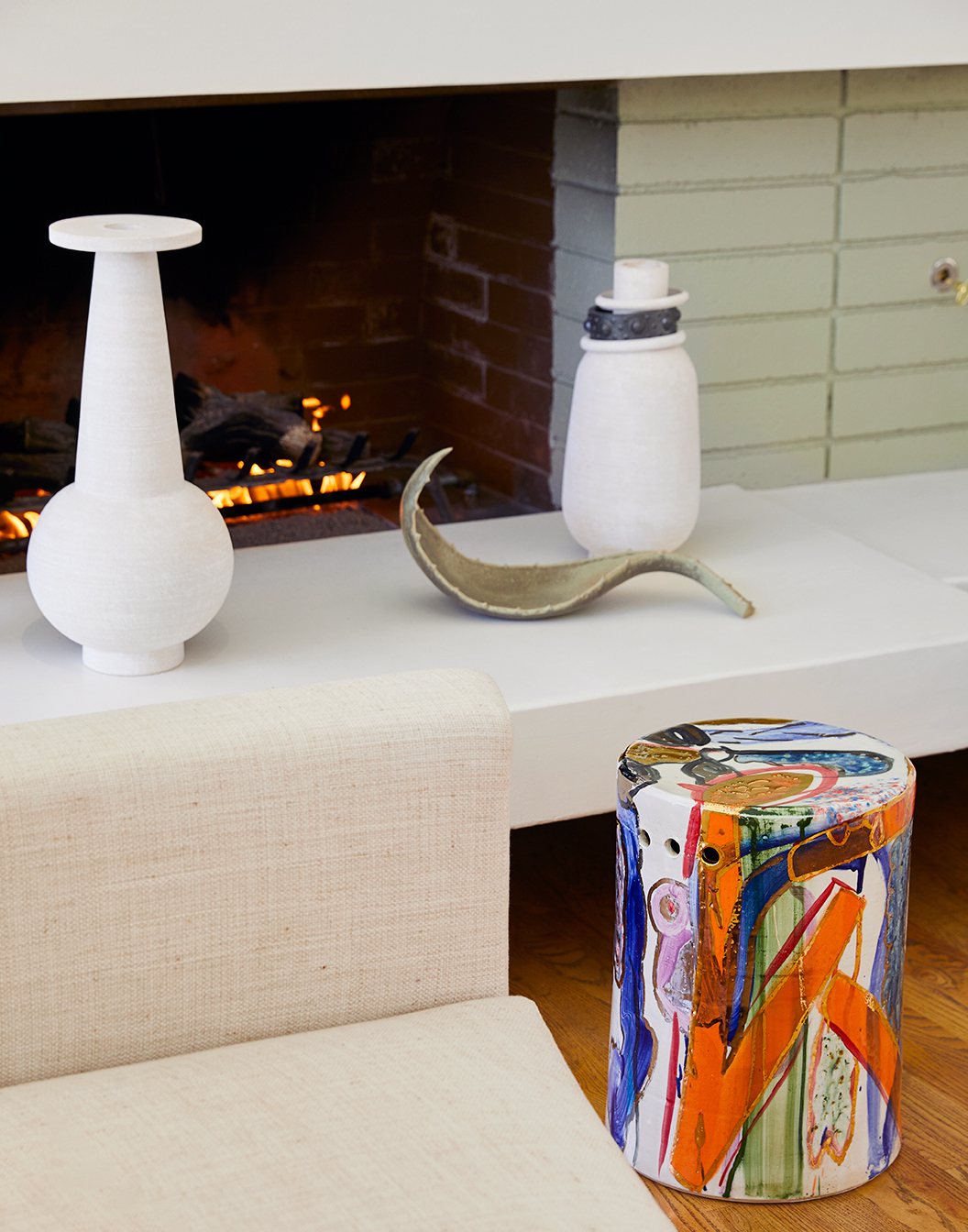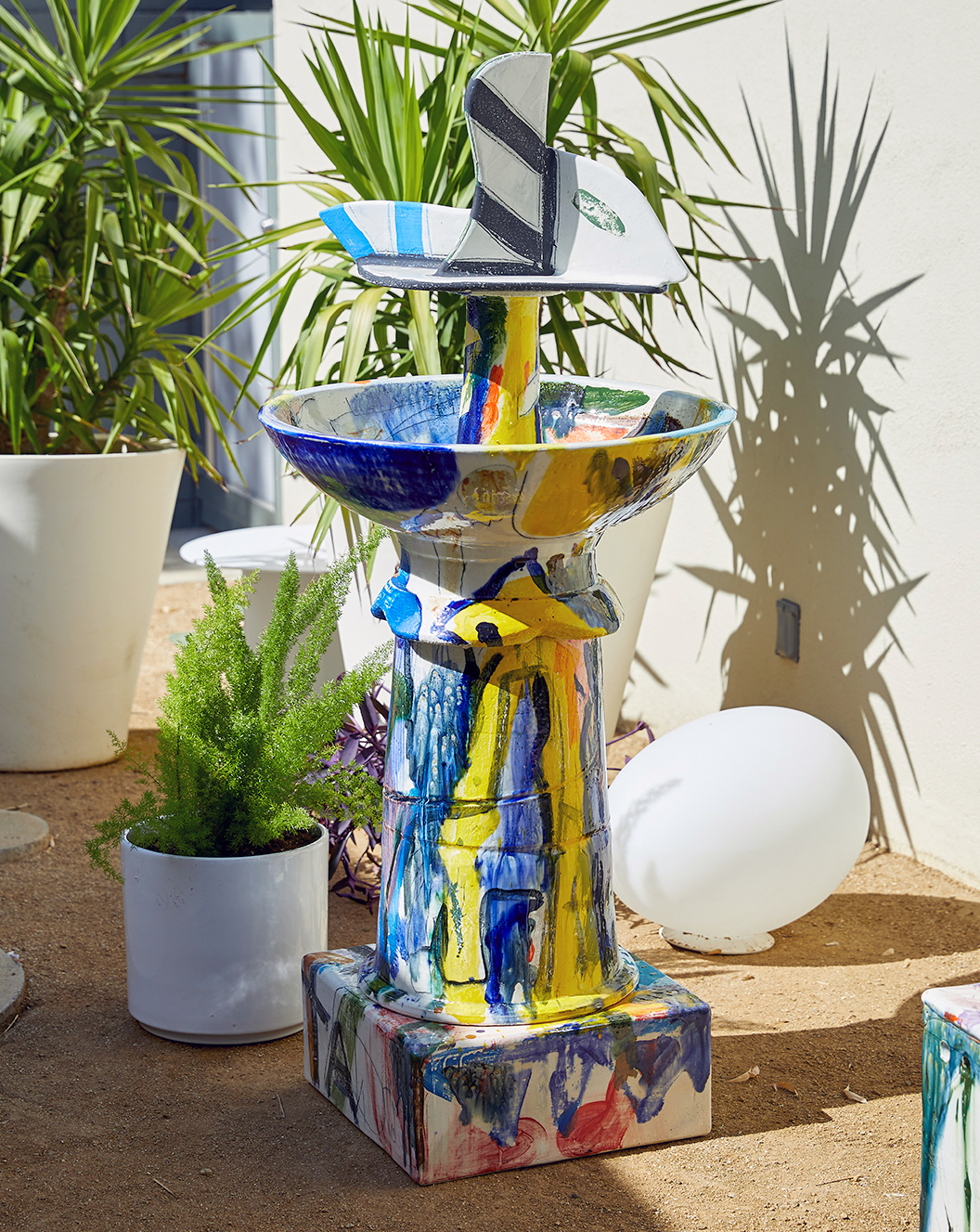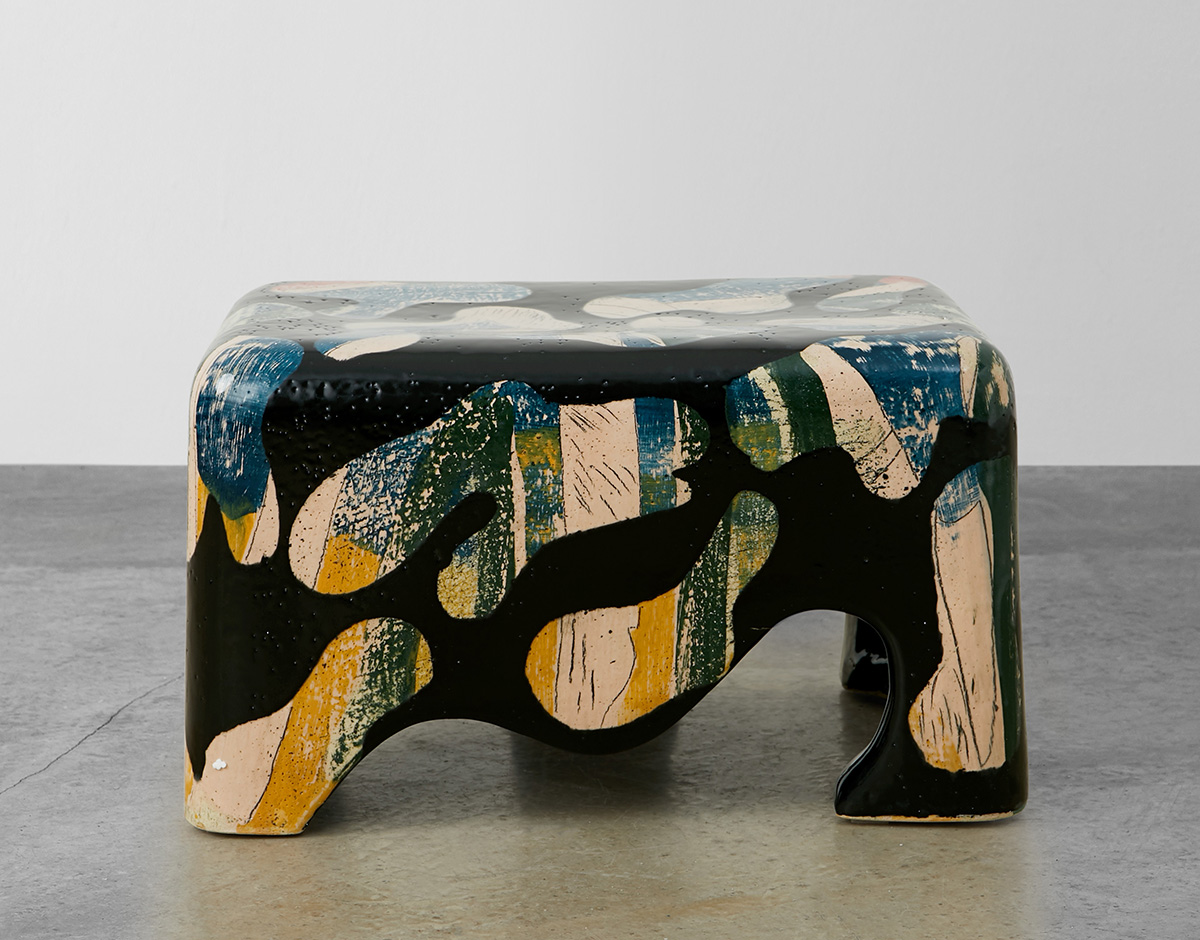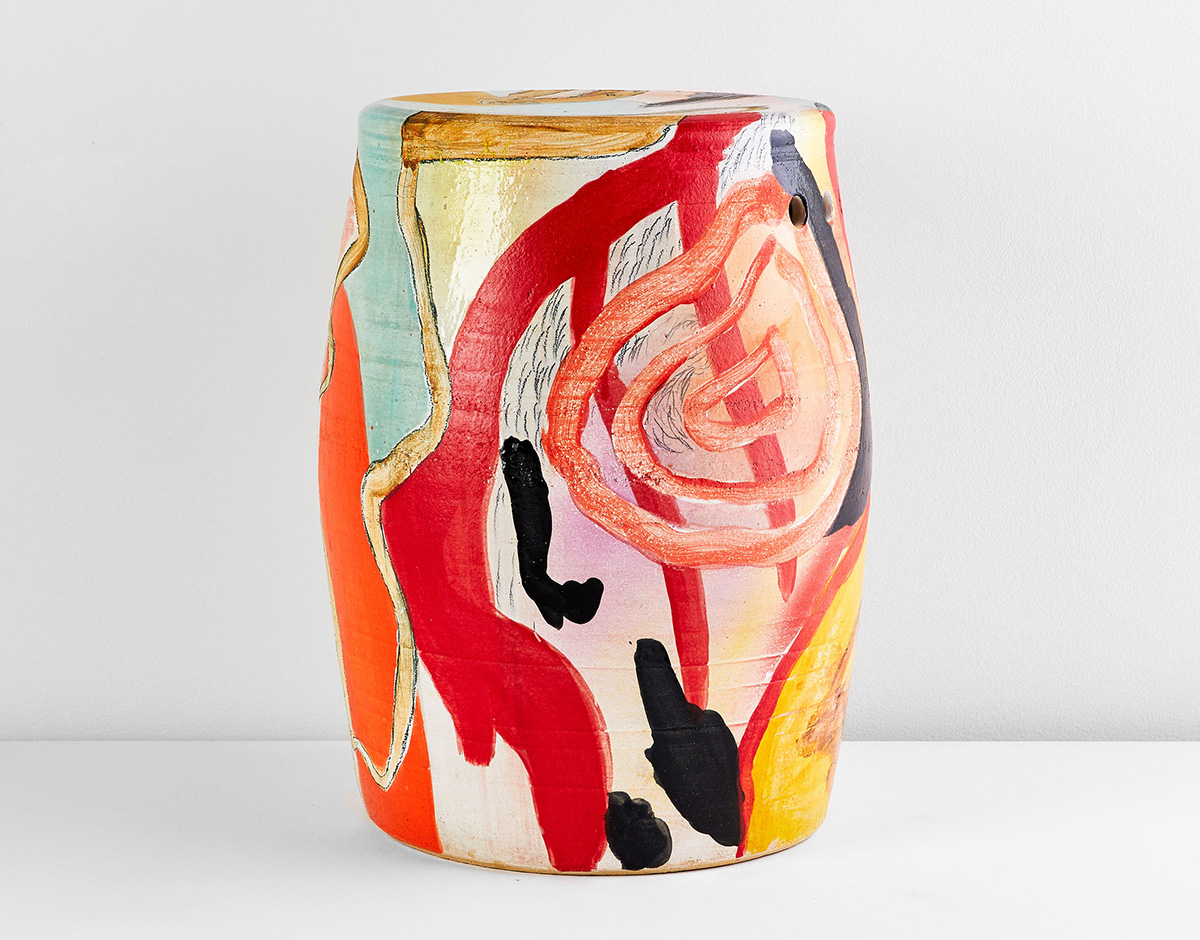 New York, reinaldosanguino.com
While Venezuelan-born ceramicist Reinaldo Sanguino's work is certainly further on the art spectrum than many of our nominees — owing not only to his forms, but to their abstract hand-painted finishes — we know him in the context of his prolific partnership with The Future Perfect, where for years he's been releasing a steady stream of colorful, one-of-a-kind stools and objects. We've always really liked them, but only this year did it click for us that his inclusion on this list was overdue.

What is American design to you, and what excites you about it?
Being a craftsman and artist, when I think of American design, the iconic Love and Hope sculptures of Robert Indiana come to mind. I'm an outsider, but the design world has embraced my work and allowed me to navigate the spheres of craft and art while performing on the design stage, and that opportunity to create objects that function within all these disciplines is very exciting to me.
What are your plans and highlights for the upcoming year?
In 2022 I'll be working on collaborations with people including artist friends doing ceramics for first time, ceramicists, a florist, and a textile artist. Some are people that I've been friends with for years, while others I've never met.
What inspires or informs your work in general?
I draw inspiration from my interactions with my surroundings, whether it's an urban environment or nature. I'm particularly interested in juxtaposing visual elements to form "material emotions." I can get inspired by a stain on a wall, a styrofoam cooler, the shapes of trees, or symbols in a construction site.
Using elements of craft, design, and art, I employ the medium of ceramics to create objects that are functional, decorative, or for contemplation.
Sean Gerstley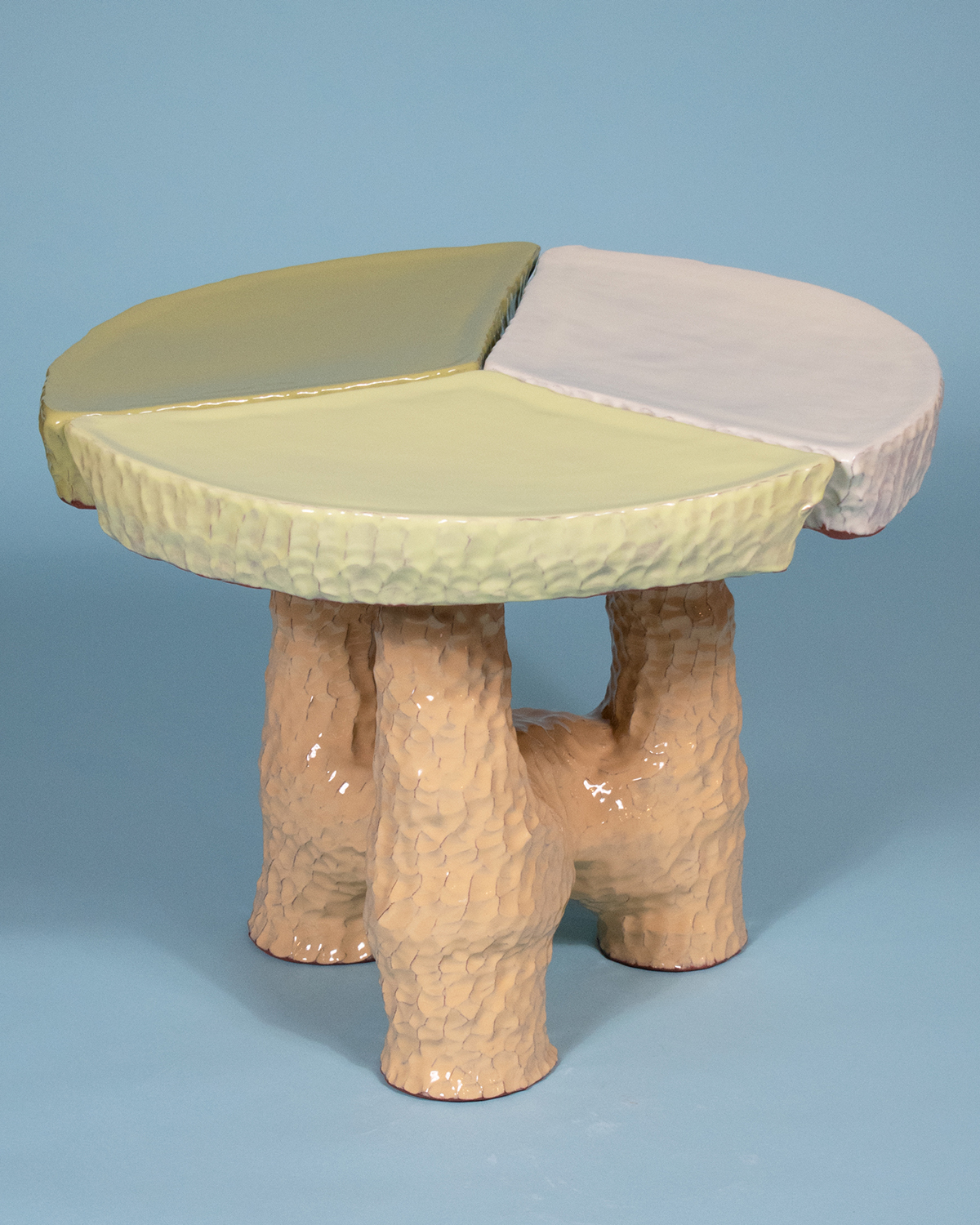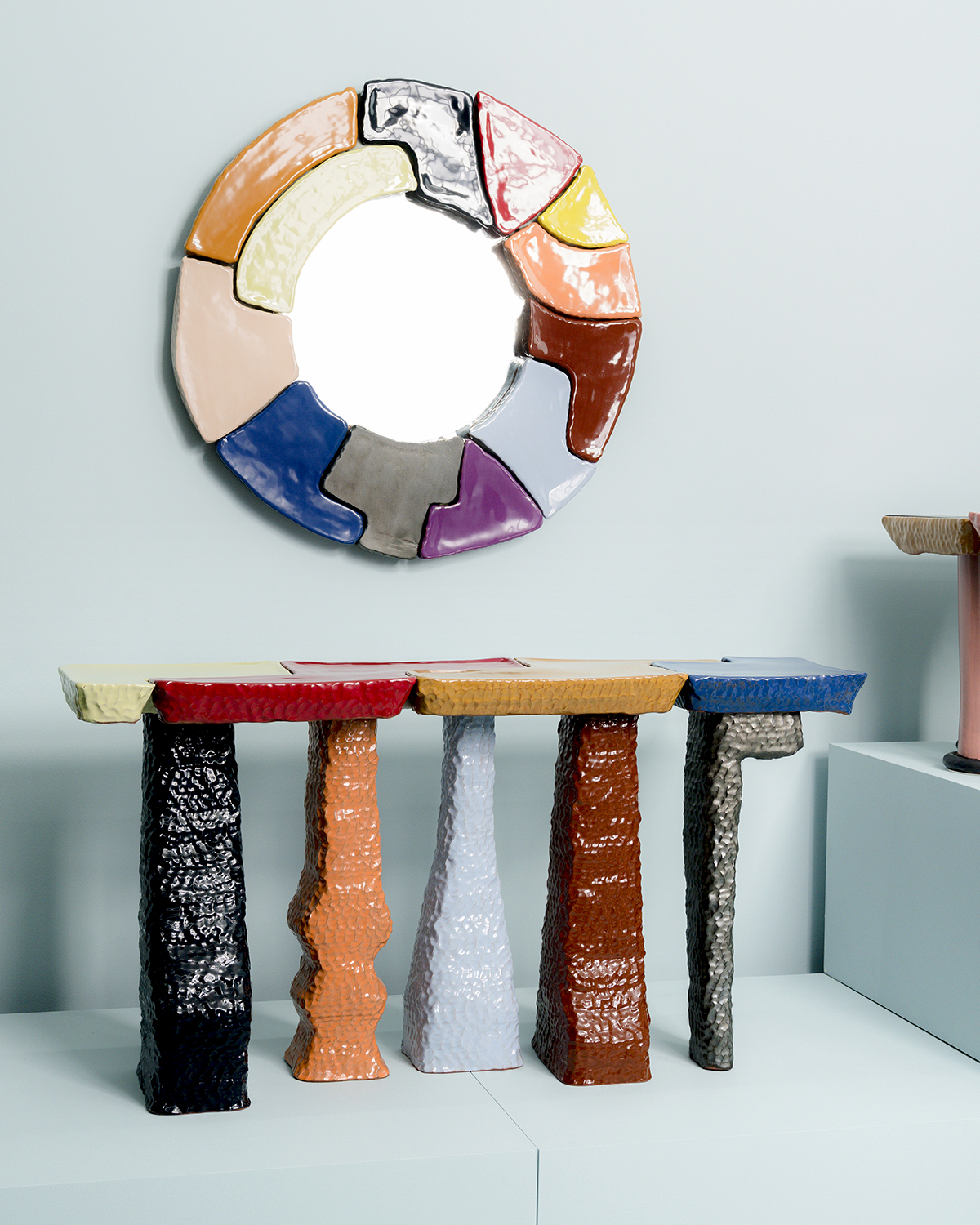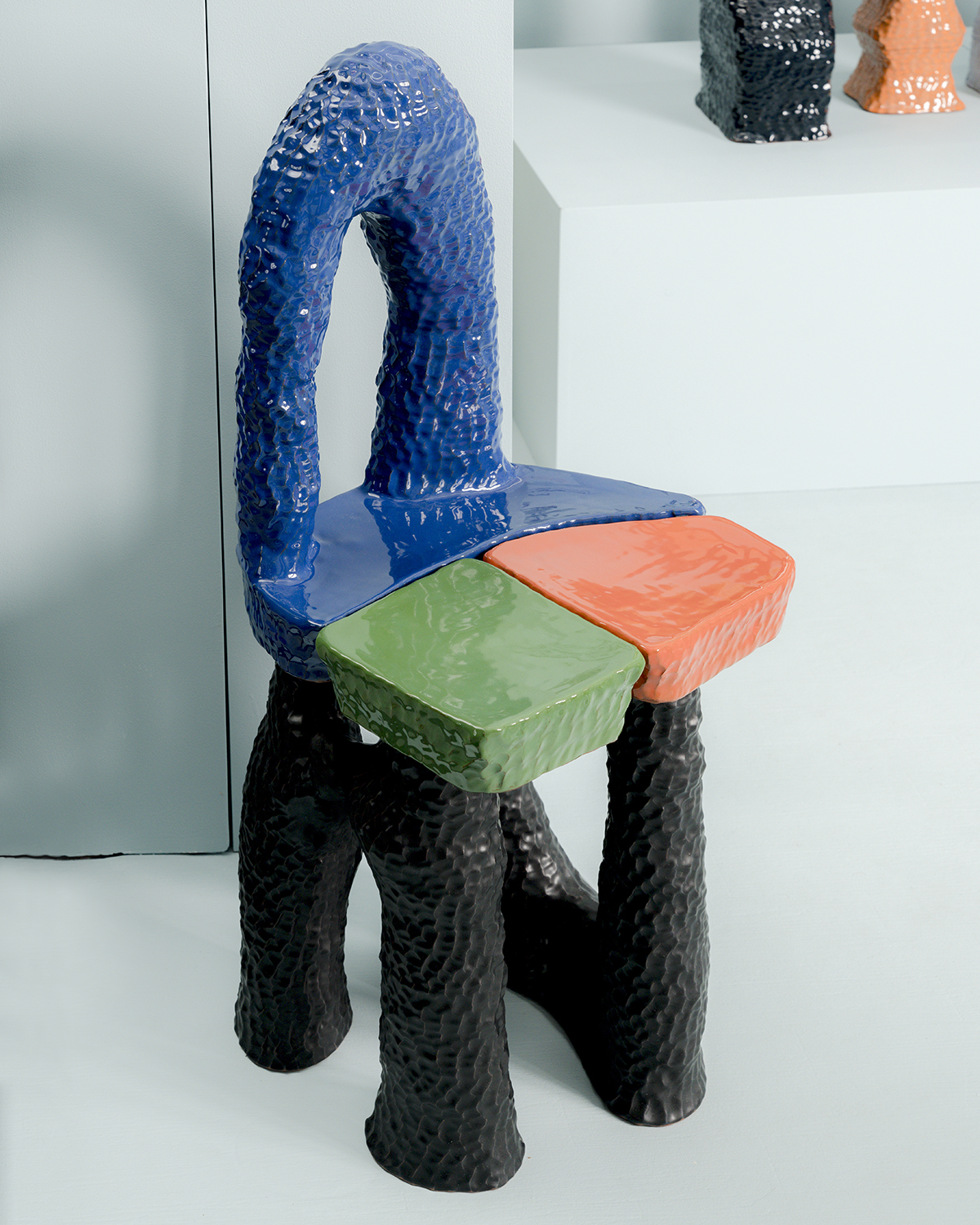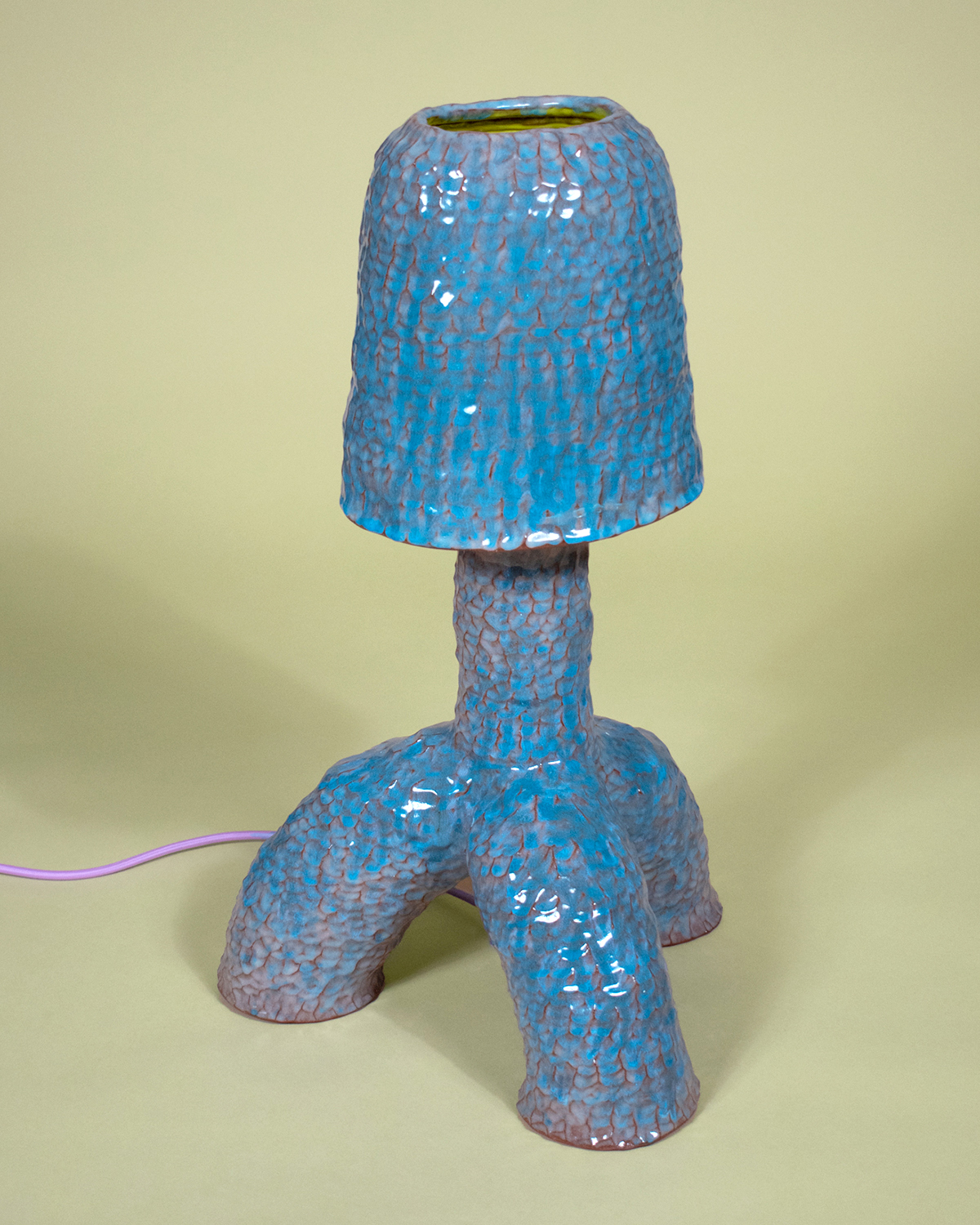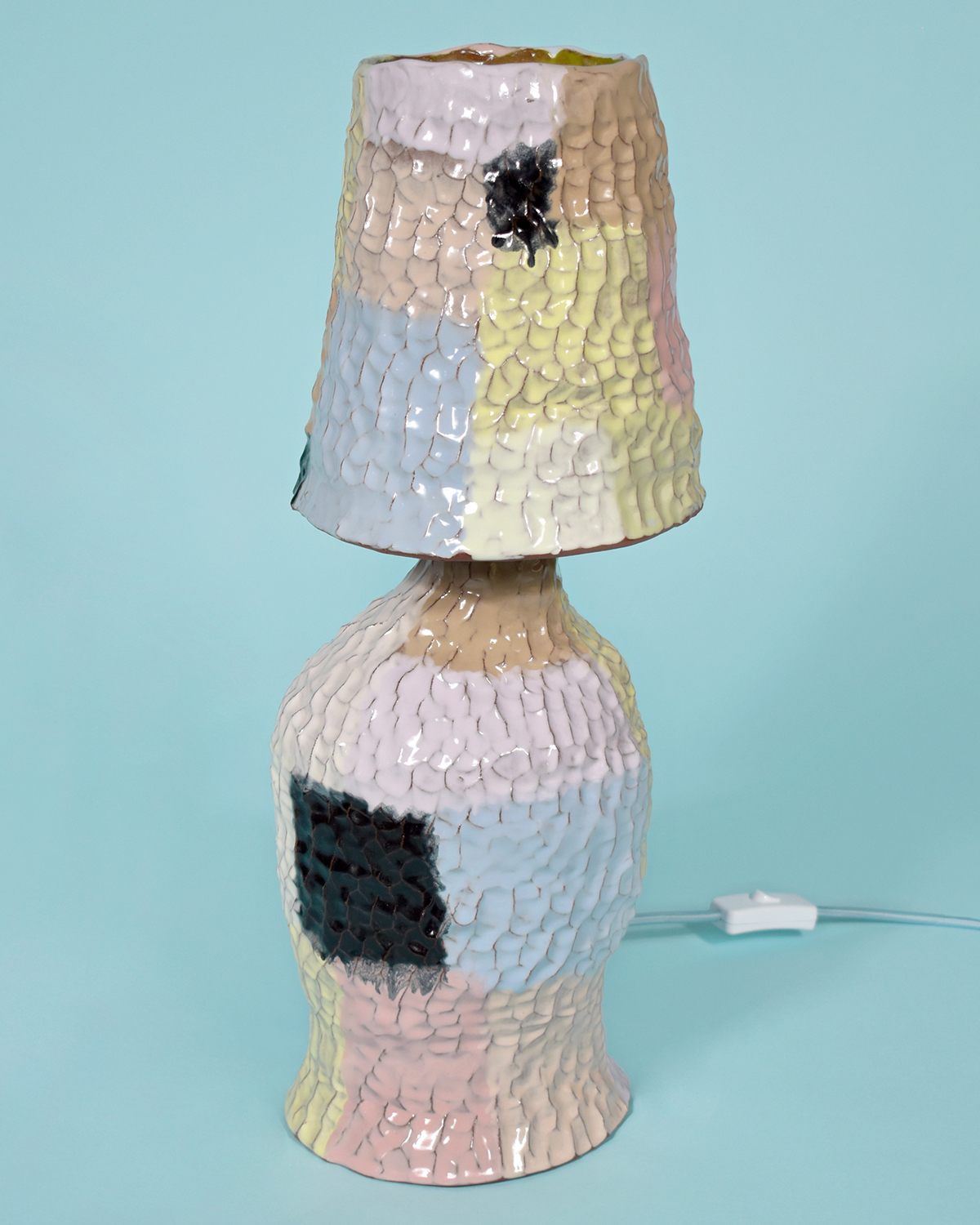 Philadelphia, @seangerstley
One of our favorite movements in recent years has been the scaling-up of hand-built ceramics into furniture, and one of our favorite participants is Philly's Sean Gerstley, whose instantly recognizable pocked lamps and color-block patchwork tables have gotten steadily more ambitious in the past year or so. Not to mention he makes a mean menorah, too.

What is American design to you, and what excites you about it?
For me, American design is a bright wave of optimistic innovation. I'm thrilled about all of the material exploration going on: Designers are rearranging traditional methods and developing new ways of working, and then re-contextualizing where we see the objects and how we use them. As kind of a ceramic purist, it's been particularly exciting to see how clay exploded in the design field and continues to be a conduit for fresh ideas.
What are your plans and highlights for the upcoming year?
I'm currently working on a few commissions of tables and lighting that will be installed in the upcoming year. Also, I'm looking forward to continuing to work with Superhouse, presenting new work with them at a design fair or two. This winter, I'm building out a showroom in Philadelphia. My practice takes up a lot of space, so I want this showroom to serve as a clean place for client meetings and for an archive of my work — come visit! Finally, I have plans to continue developing my tableware line, called Gerstley. In the Spring, I'm launching into new markets in North America and Europe.
What inspires or informs your work in general?
I'm really a major clay head, and I'm constantly inspired by how this material and process connects with our humanity so deeply. Thinking about the history of ceramics as a 30,000-year odyssey in which we first married art forms and industry in Paleolithic kilns gets me very excited.
Serban Ionescu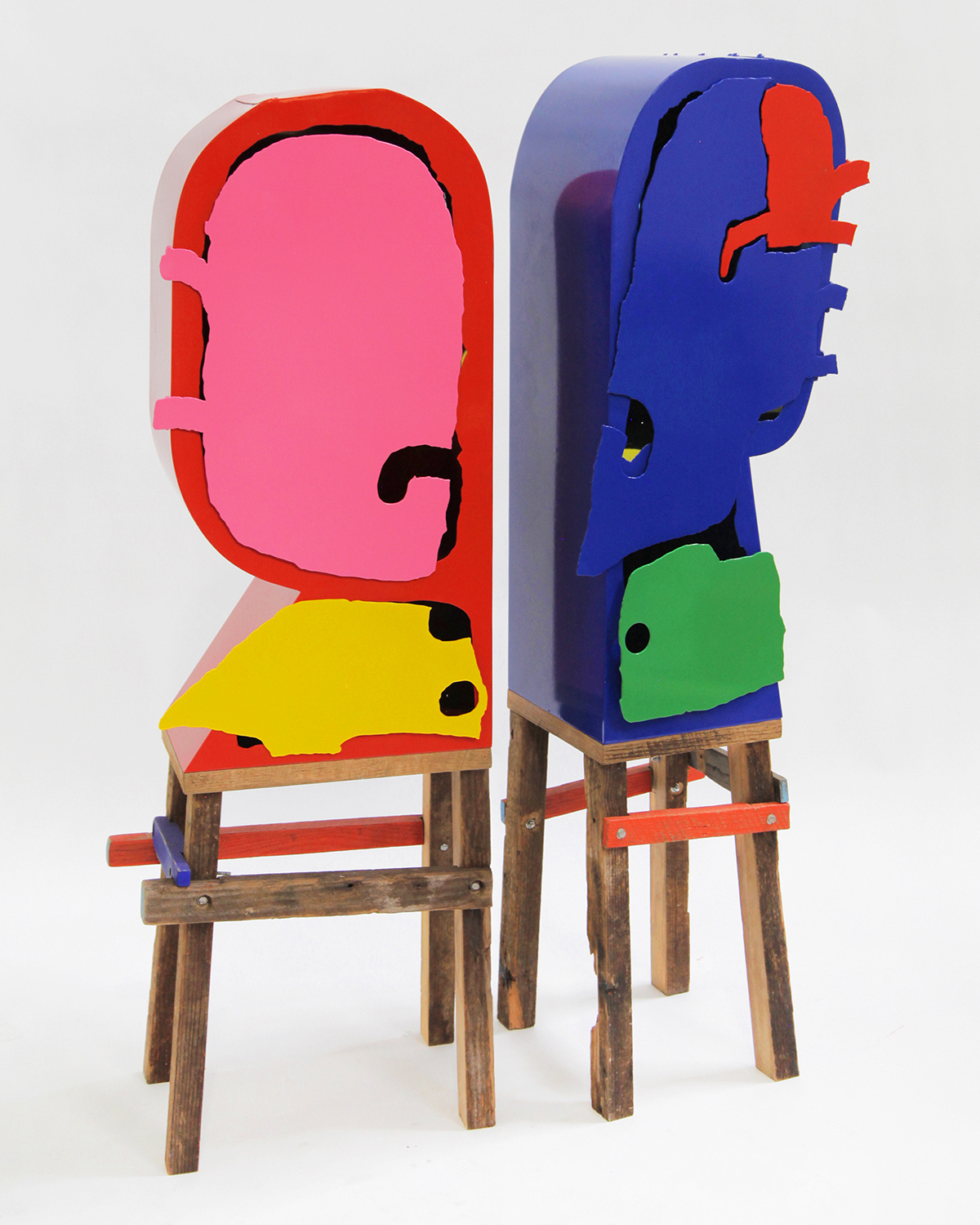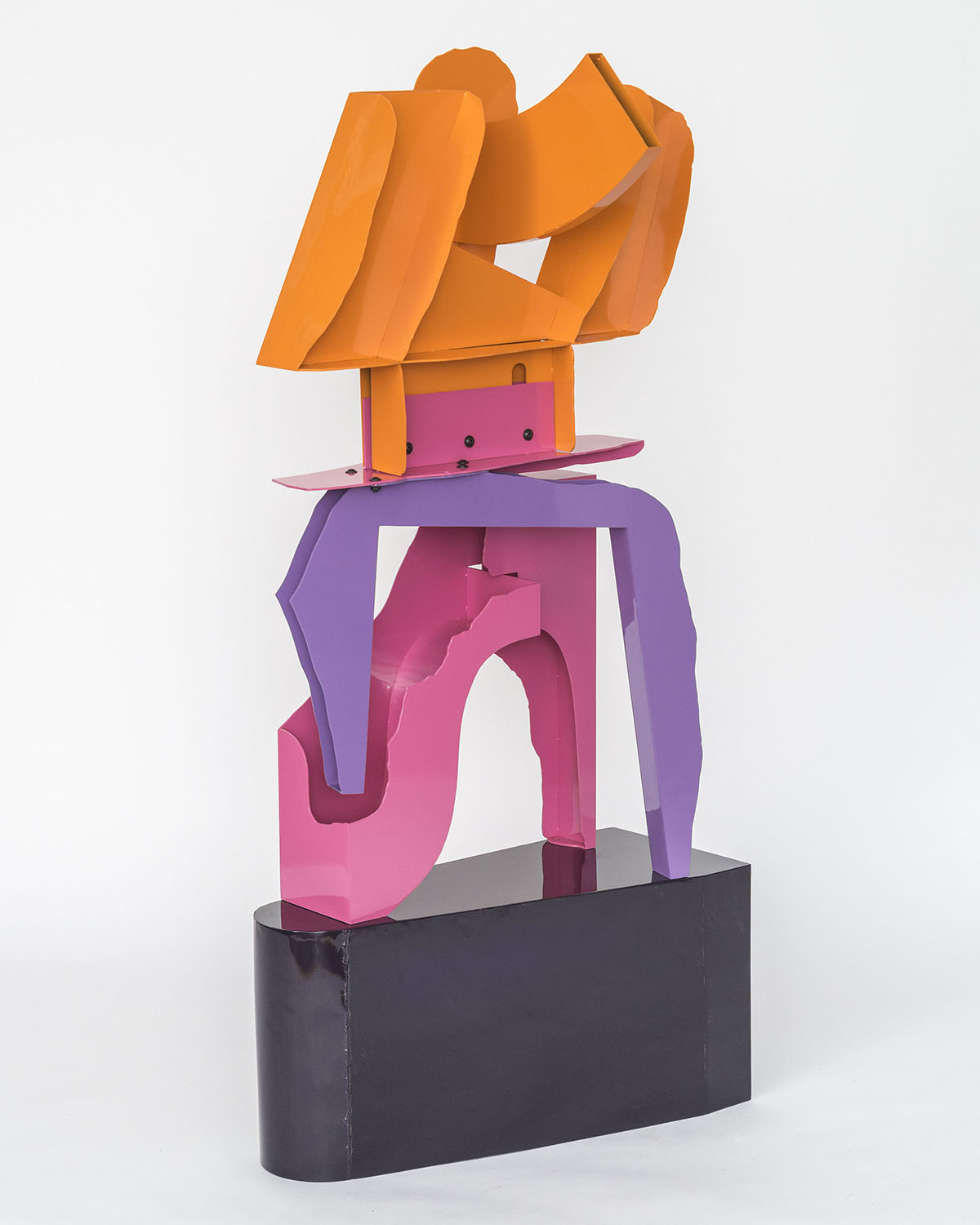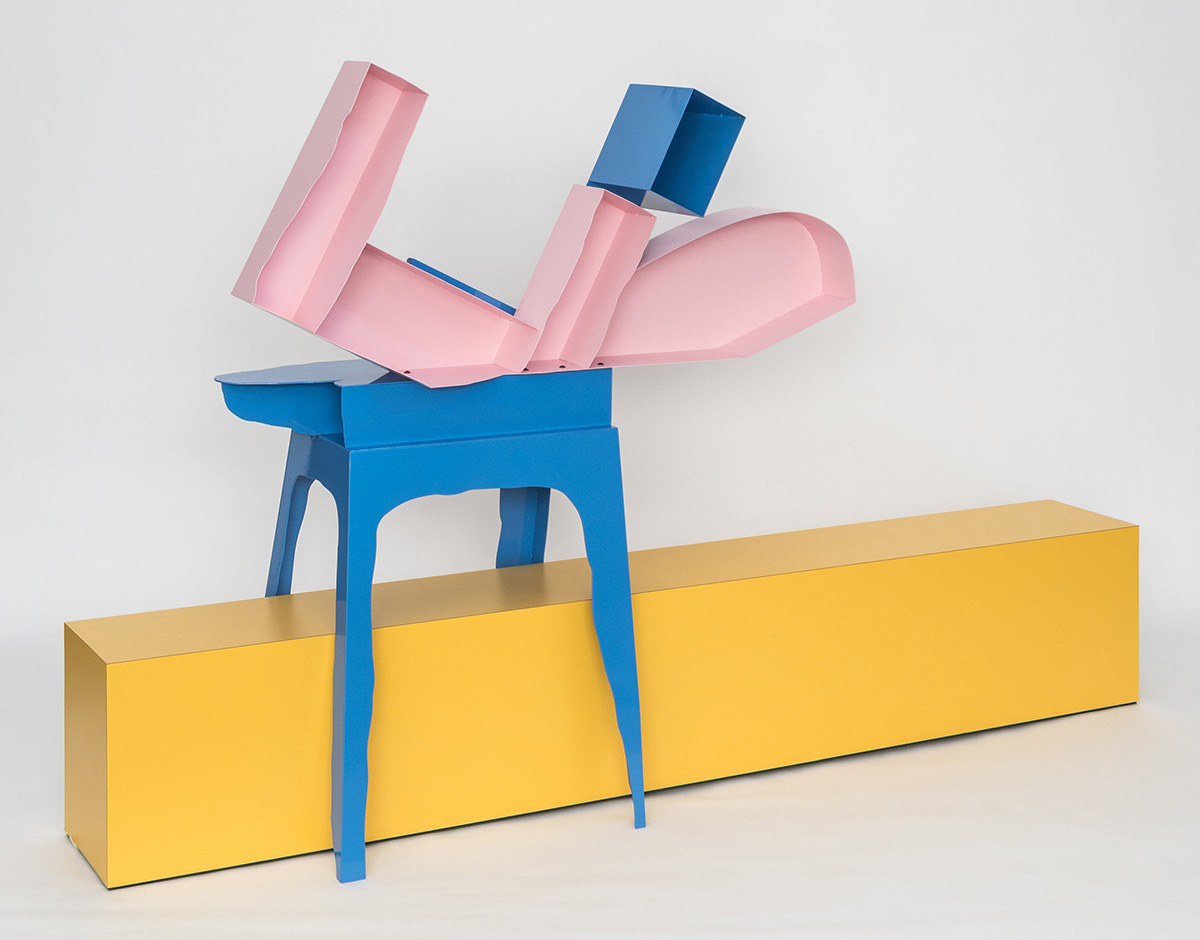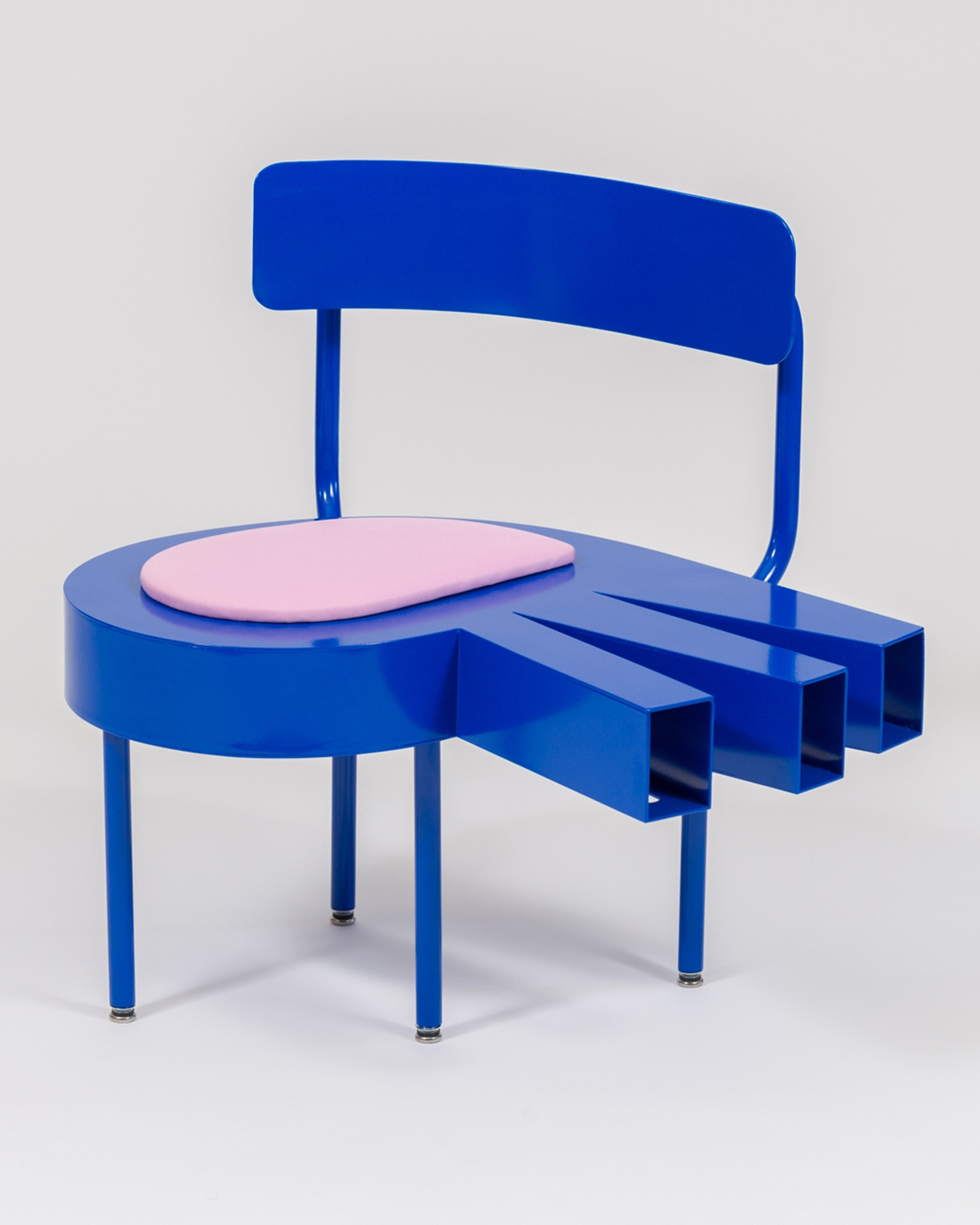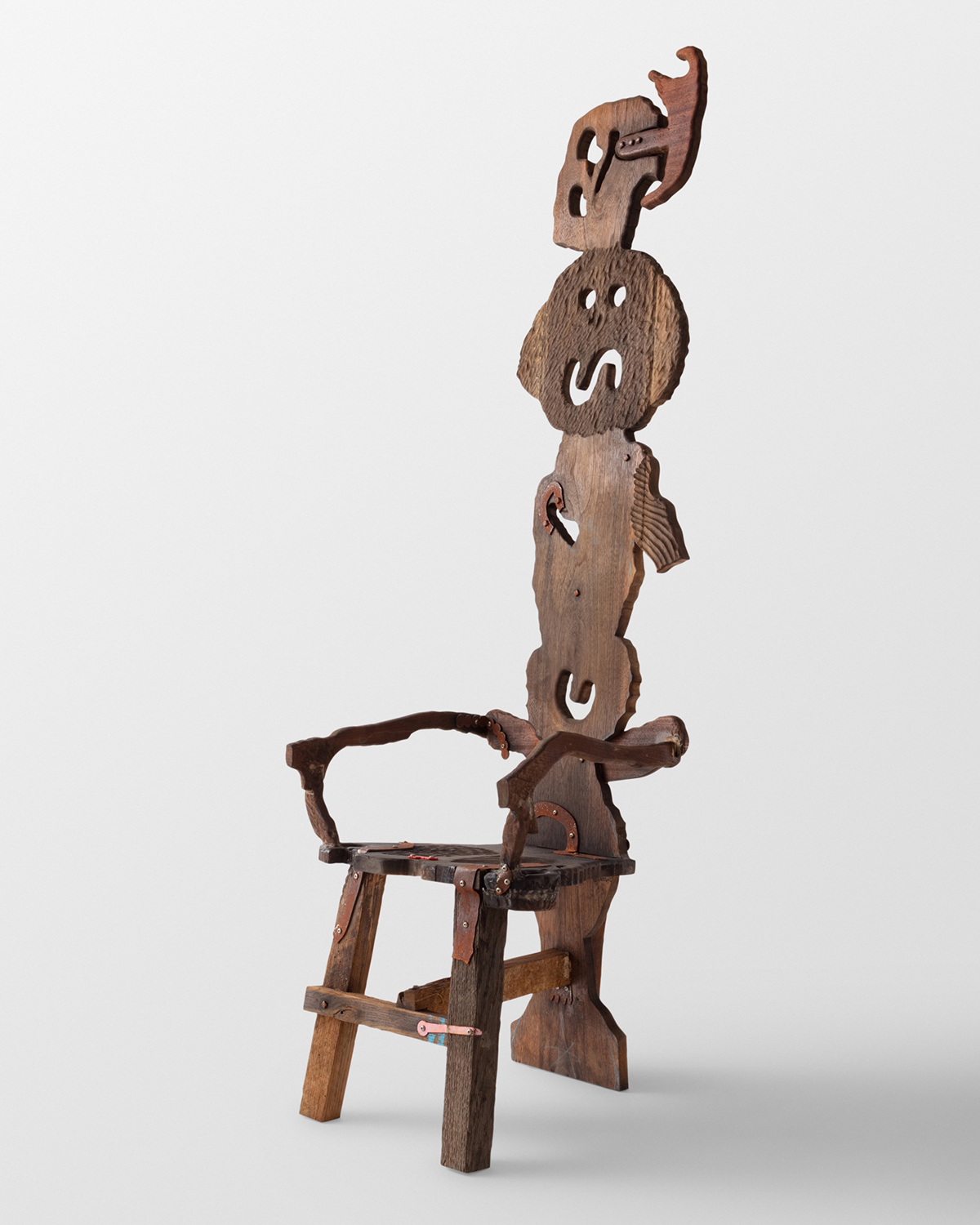 New York, serbanionescu.com
Despite their Crayola palette, unsteady lines, and frequent use of smiley faces, the objects of Romanian-born, NYC-raised designer Serban Ionescu — which are digitized drawings, CNC-cut in steel — are more bizarre than they are cute or child-like. That's what really elevates them, and what put Ionescu, who's soon to have a big solo show with R & Company, on our list.

What is American design to you, and what excites you about it?
Being an immigrant in America has many layers. One can either swing between two cultures, or fully adapt. This hinging border space and battle for identity is what I think American design is to me. It's freedom and reinvention. When I came to America in 1994 at the ripe age of 10, I had to adapt quickly; I lost my accent and my past as soon as possible. Now, as an adult, I try to tap into those lost memories from before I came here, to embrace that past and learn about it. That's very American to me. American design has always been about that clash of individuality versus the times, working around rules and constantly reinventing oneself, just like an immigrant does.
What are your plans and highlights for the upcoming year?
In April I'll have my first large solo debut show with R & Company in New York. In September I have a show in Greece, and at the end of the year, another one in Belgium. I'm also planning a book on my drawings from the last 10 years, but I'm not sure when that will be released. And the second edition of my current book "A Thing On a Table in a House" is soon to be published by Apartamento.
What inspires or informs your work in general?
My work is very much triggered by all kinds of visual things. I love to look at paintings, sculptures, and films. I love color and the emotional connection I have to it. And my 2.75-year-old daughter Zélie's laughter and wonderment excites me very much and makes me see life through her eyes. At the end of the day, I'm a drawer. All of my work is inspired by my discoveries in drawings. I start with loose instinctual lines and then strive to capture their energy in different scales and materials. The final pieces are shrines for drawings.