01.10.19
The 2018 American Design Hot List, Part IV
This week we announced our sixth annual 2018 American Design Hot List, Sight Unseen's annual editorial award for the 20 names to know now in American design. We're devoting an entire week to interviews with this year's honorees — get to know the fourth set of four Hot List designers here, then follow this link to shop their work in a special nine-week trunk show on Moda Operandi that also features objects by past Hot List winners.
Oōd Studio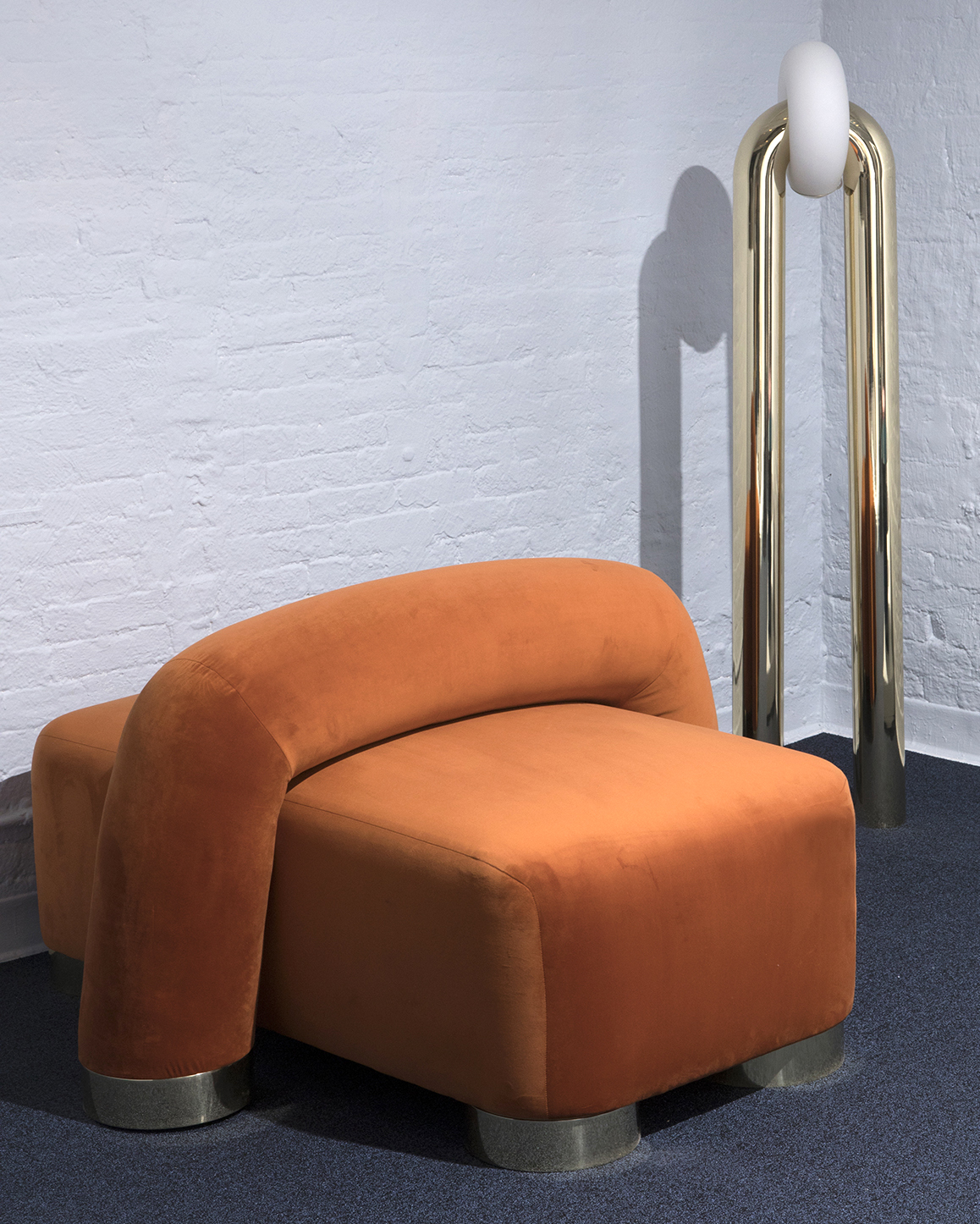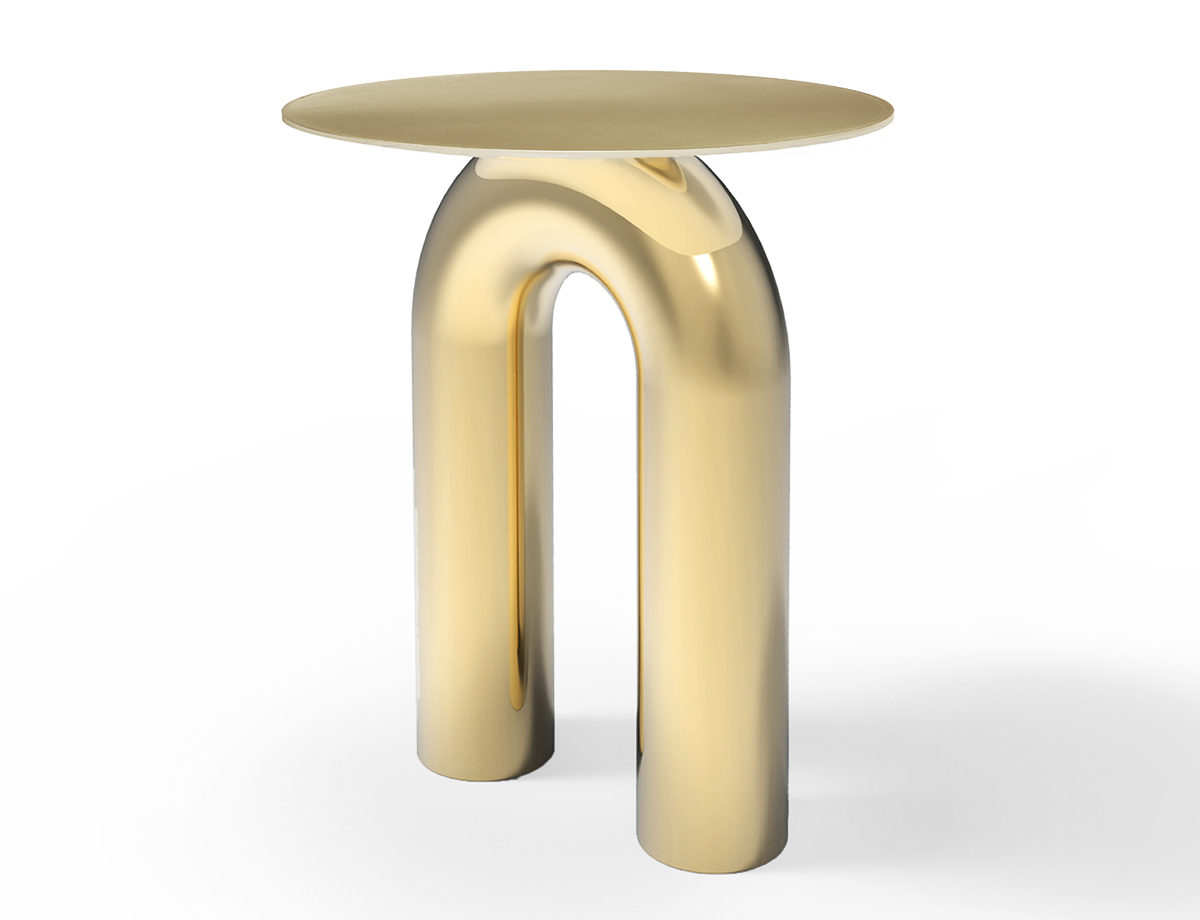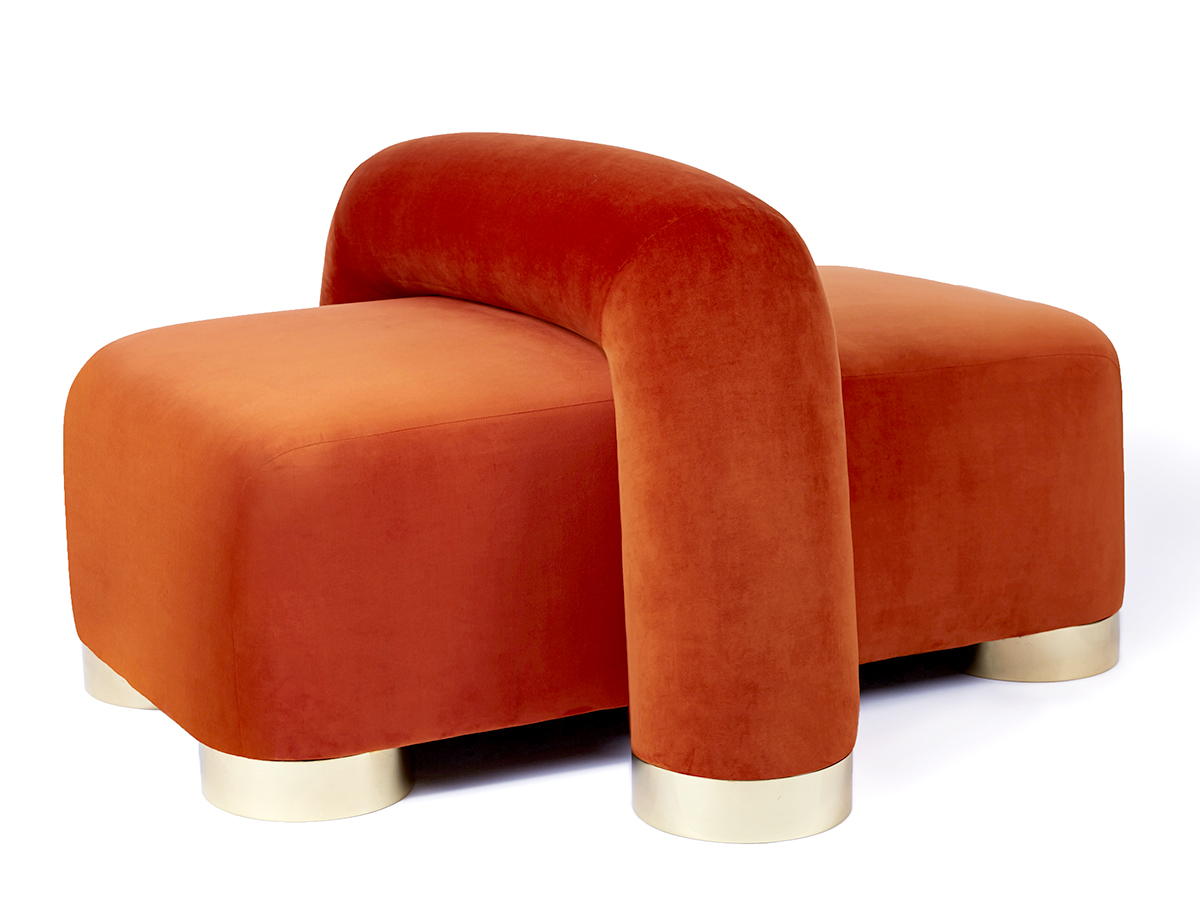 San Francisco, oodstudio.com
Guatemalan-born product designer Jessica Herrera graduated in 2016, but this year decided to officially plant her stake in the design world as Oōd Studio, launching a debut collection in May that just so happened to perfectly channel the zeitgeist for chubby, tubular forms (even New York Magazine said so). We can only assume her next collection will be equally prescient.
What is American design to you, and what excites you about it?
A melting pot of different cultures and their crafts coming together to form an ever-evolving and diverse design language. What excites me about American design is its inclusivity — in a time when our current political climate is so polarizing, it celebrates diversity. It's really exciting to see Latin American designers from small countries like my own putting out amazing work and being recognized for it.
What are your plans and highlights for the upcoming year?
My plans are to continue developing and expanding my line. I just moved to San Francisco and am now producing everything on the West Coast, so it's been a busy end of the year. I'm looking forward showing in Milan at Salone del Mobile this year, as it will be my first time there!
What inspires or informs your work in general?
I'm interested in the way we interact with furniture. The way a piece can create an intimate experience between a person and the space around them. Being able to create a user experience that's unique to a product makes it that much more special. This kind of thinking is what informs my work and the shapes I use. When it comes to materials, I'm really into metal piping and oversized bolsters. I like a chunky look mixed with soft curves; I think it's playful yet sophisticated. In terms of forms I love the torus shape. It's a hard shape to achieve in any material, which is why I find it so fascinating.
Shop Oōd Studio's work on Moda Operandi here!
Rosie Li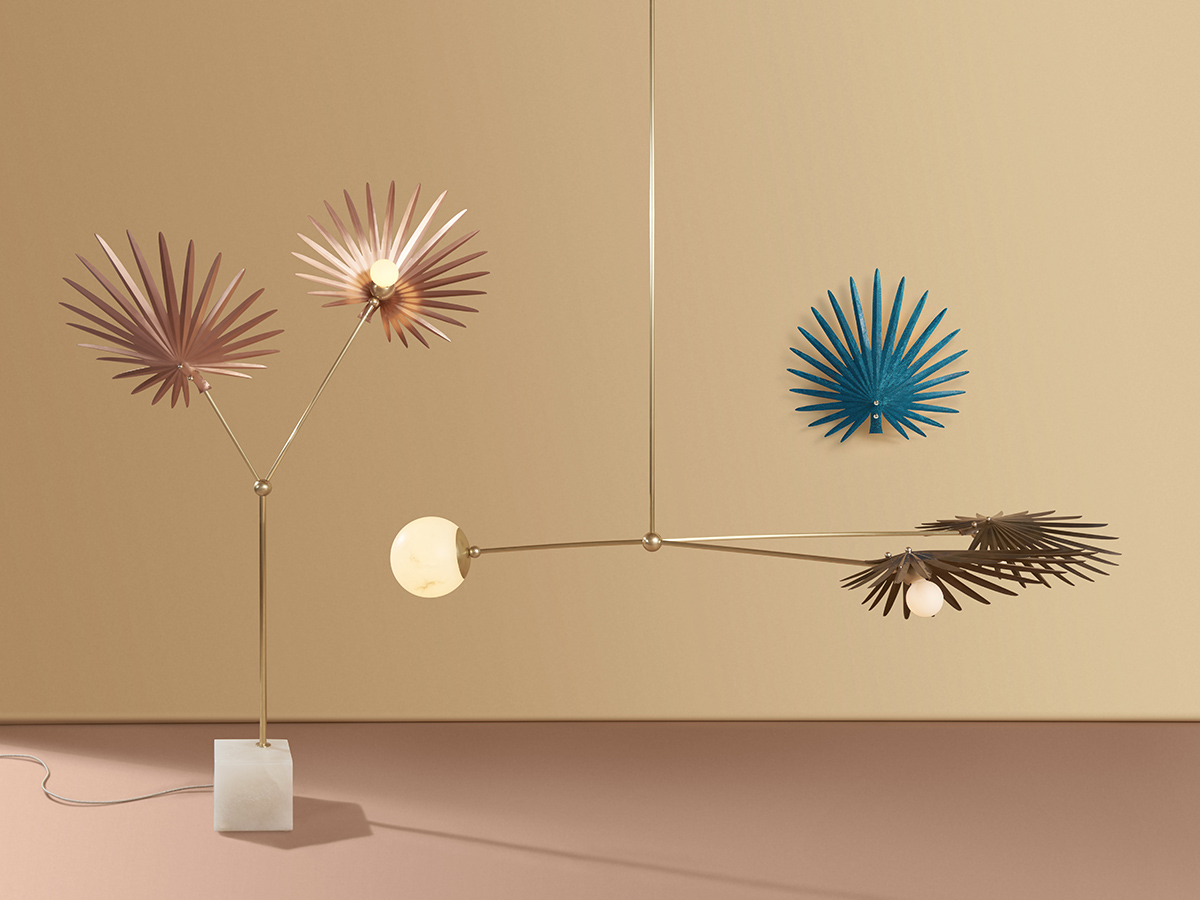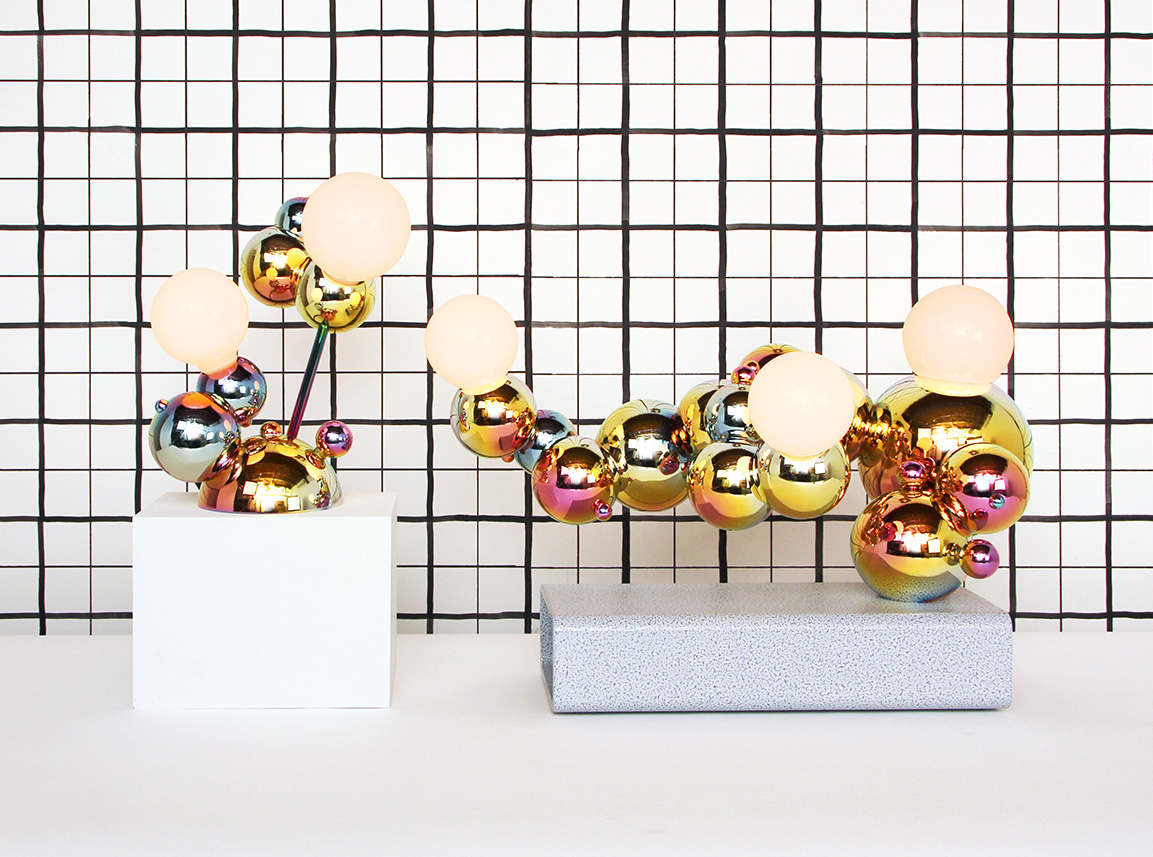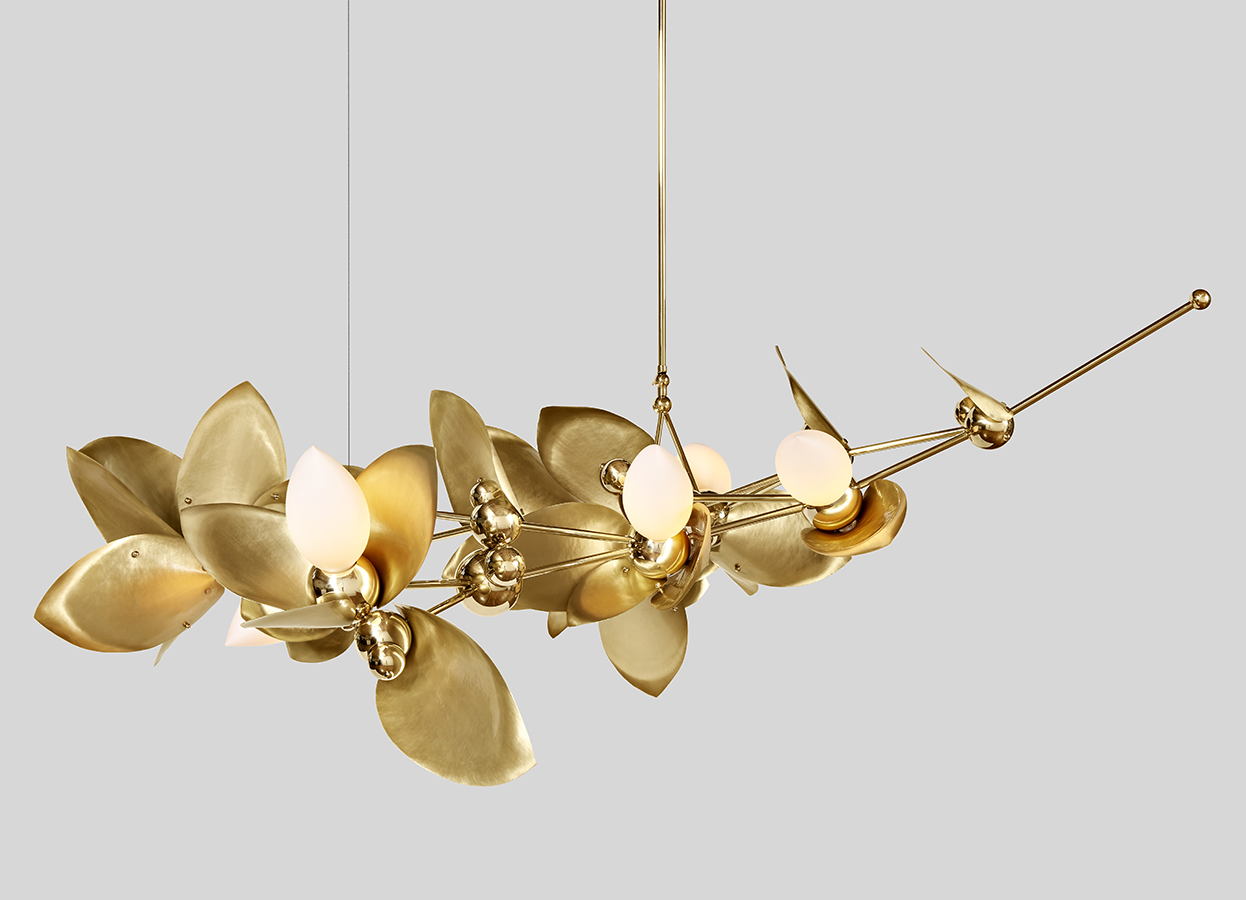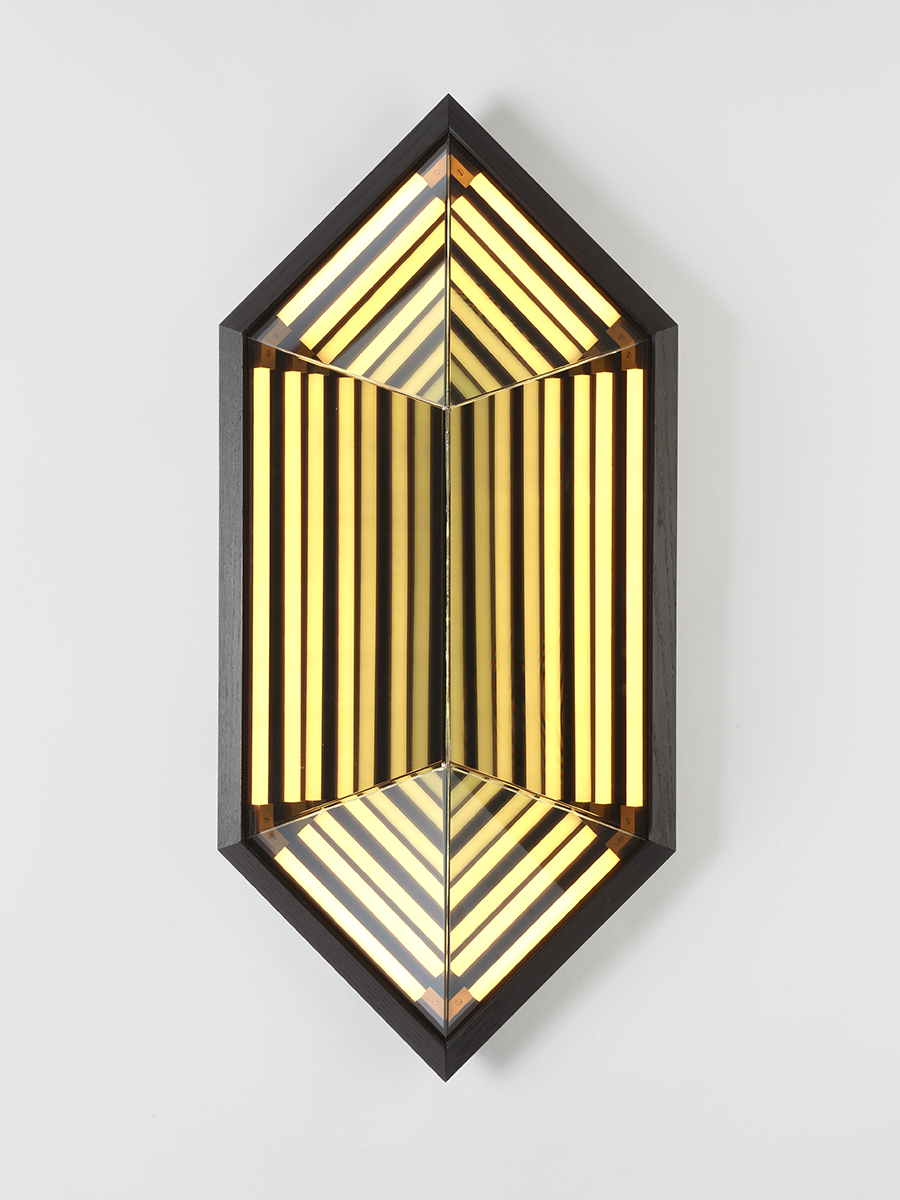 New York, rosieli.com
We've always known Rosie Li was a star; after all, her first product out of design school back in 2011 was a Frank Stella–inspired geometric sconce, which was immediately picked up by Roll & Hill and remains in their collection to this day. But this year, Li added something to the collection that we hadn't seen from her studio before: color, in the form of everything from rainbow-gradient bubbles to salt-patinated palm leaves in a brilliant oxidized blue. We can't wait to see what comes next.
What is American design to you, and what excites you about it?
American design has this 'can-do' spirit. These days if you have an idea, you can go out and buy the materials, maybe watch a YouTube video, and dive in. There's nothing holding you back, so there's a sense of play and candor that feels less bound by tradition, and more informed by process — your process.
To me, that's another facet of American innovation: taking stock of what exists in the canon, and using that as a point of departure. The results are deeply personal and unique; it's why I find American design so exciting.
What are your plans and highlights for the upcoming year? 
We're working on a few hospitality projects at the moment — golden Blossom fixtures coming soon to a lobby near you! Jokes aside, we recently debuted a lighting series at A/D/O Shop, in collaboration with architect Michael Yarinsky. It was a challenge not knowing what the final products would look like. I love a challenge, though, and I'm excited to collaborate with more artists and makers this coming year.
What inspires or informs your work in general?
Everything stems from the natural world, and Mother Nature is the best engineer! I'm interested in the way things grow, bloom, and mature. By studying growth patterns, we can define and distill these concepts to reverse-engineer them as lighting designs. I also love perusing old Mathematics and Biology textbooks — charts, graphs, and diagrams really speak to me. When science and math aren't cutting it, I enjoy looking at works by other artists — some of my favorites are Spencer Finch, Olafur Eliasson, and Julie Mehretu.
Sam Stewart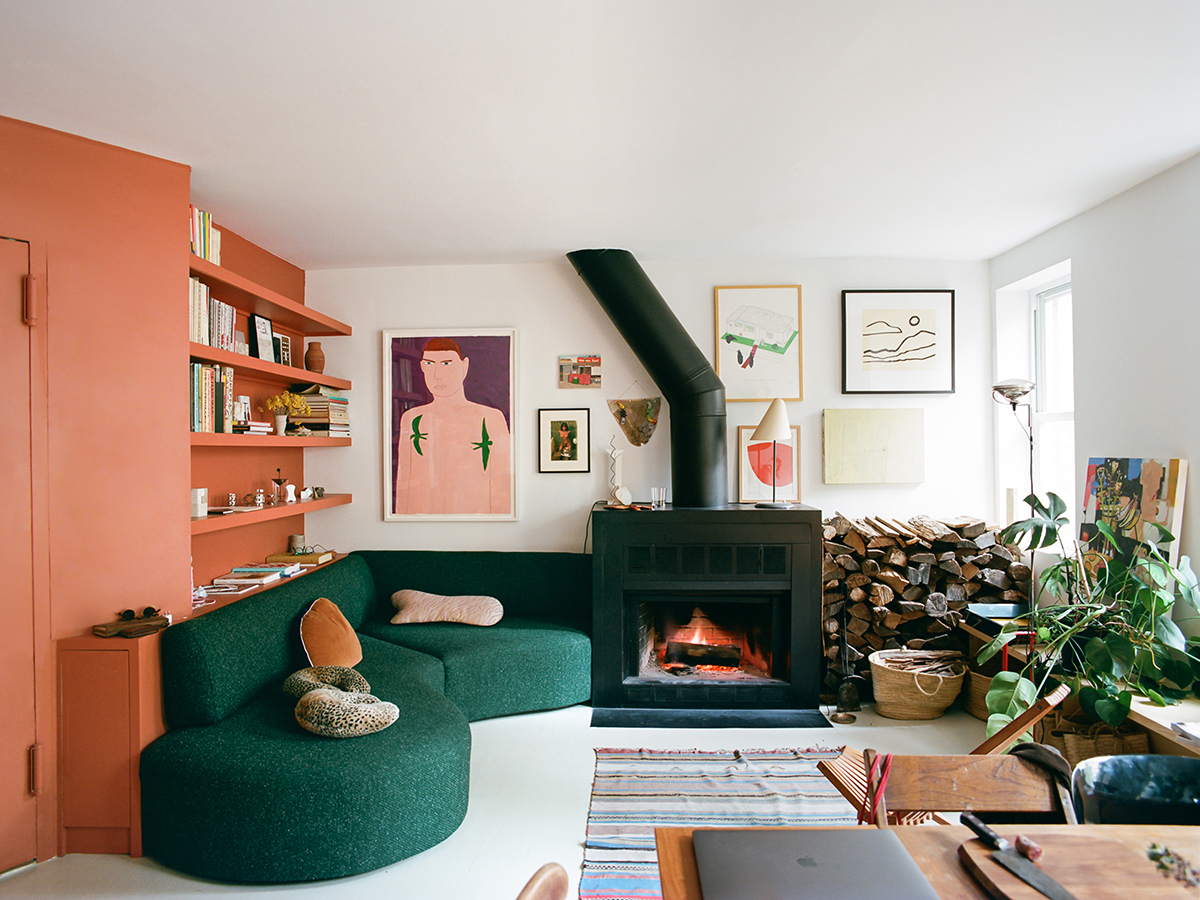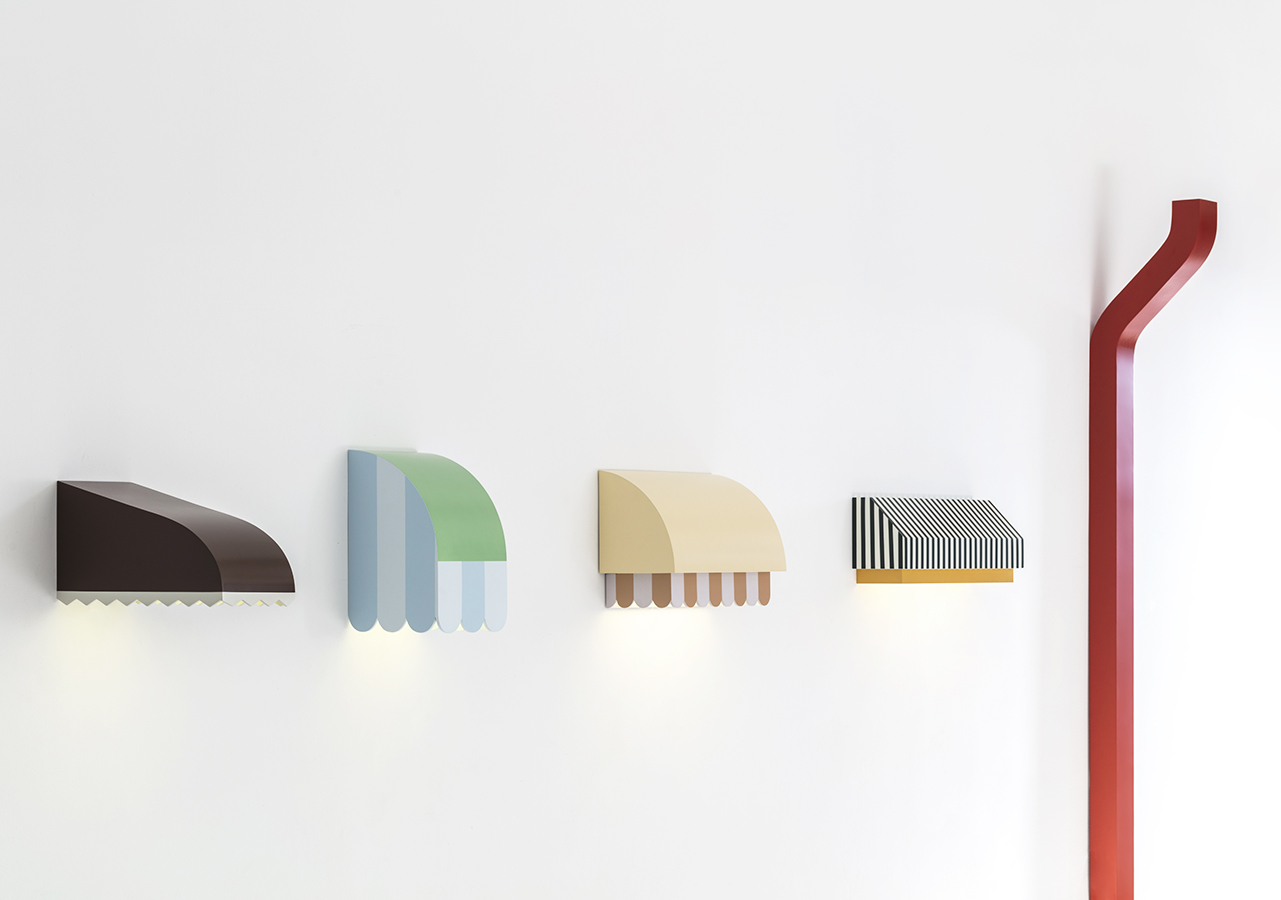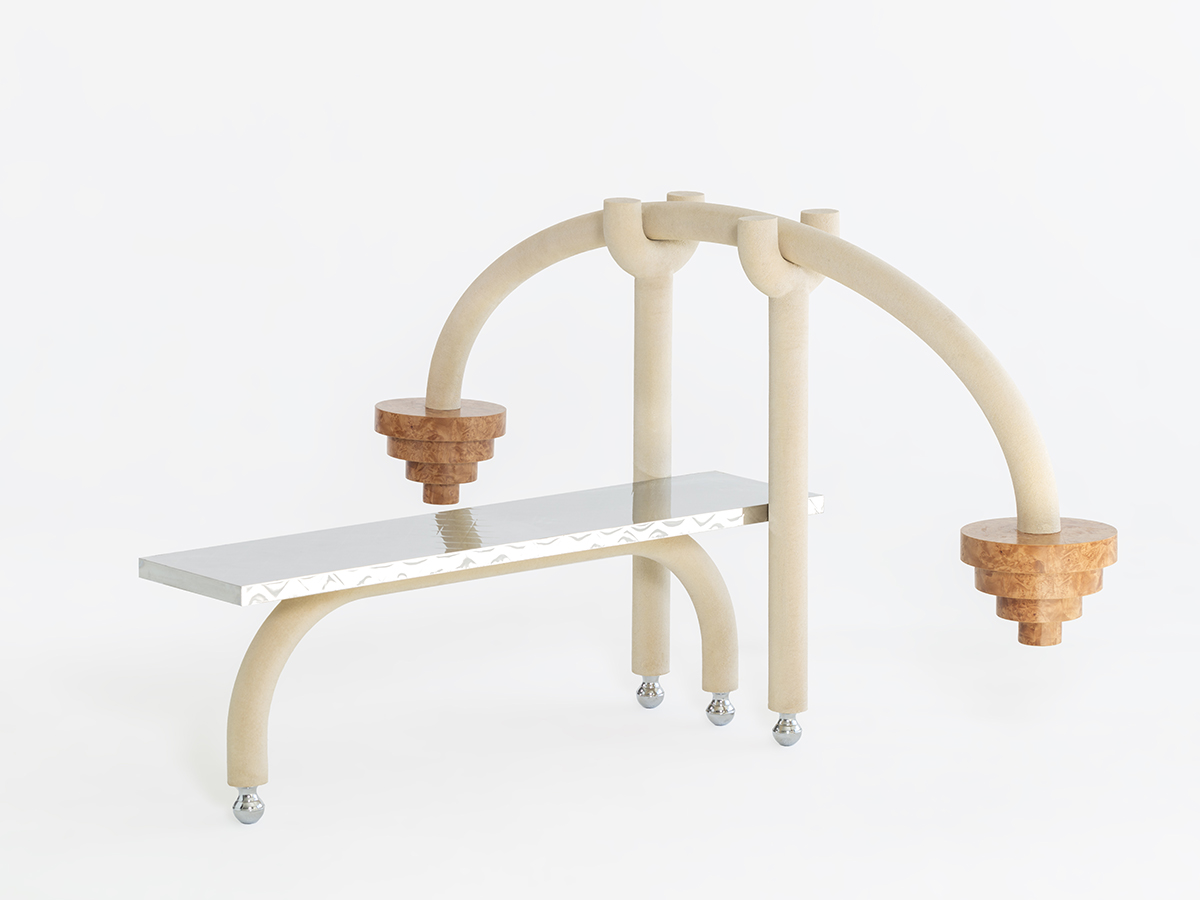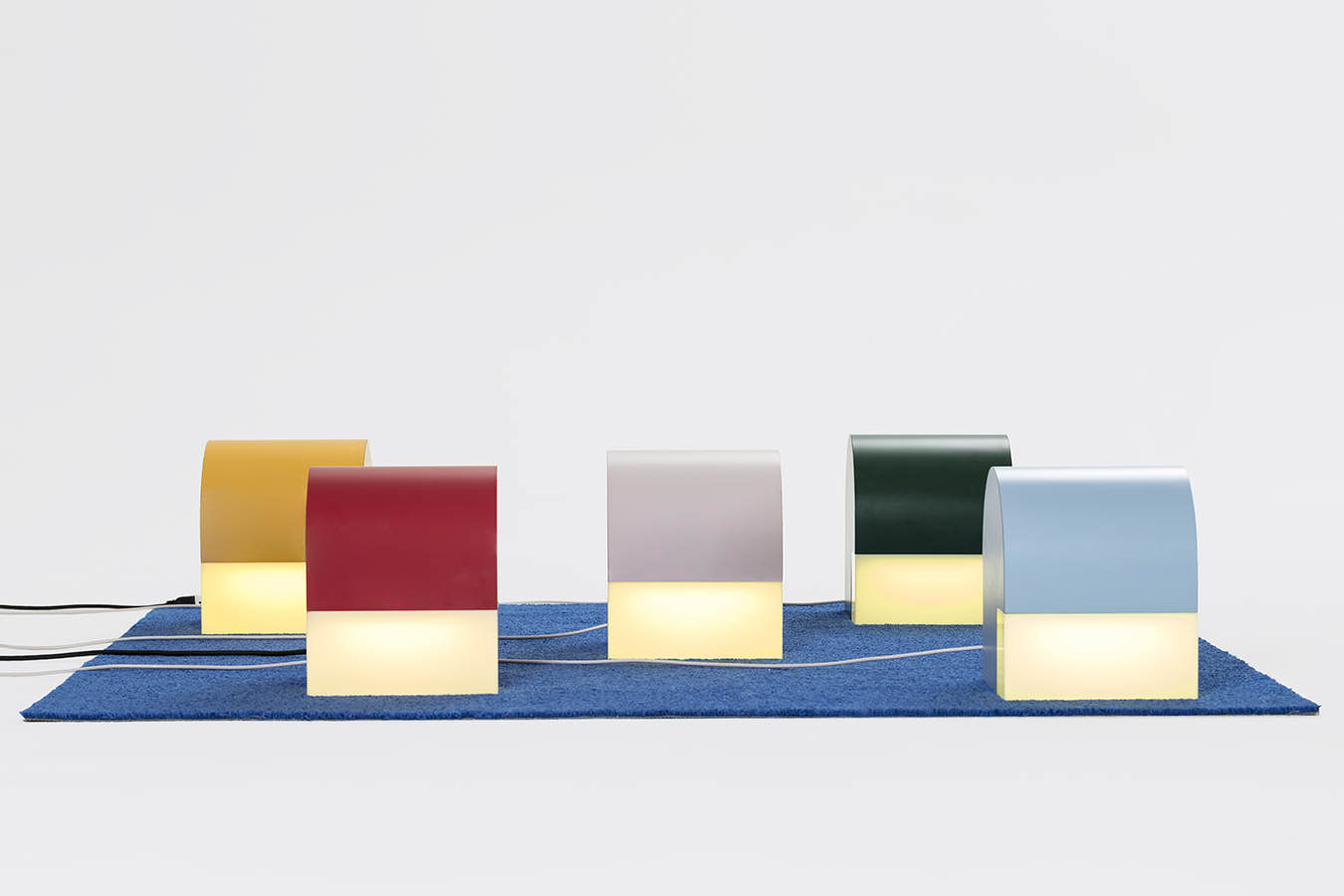 New York, smstwrt.com
Sam Stewart first gained attention in the design world creating furniture for the hip New York eatery Dimes, and he's developed a minor cult following since. 2018 was his breakout year, with a solo show at Fort Gansevoort, a booth at Collective, lights for Michael Bargo, and maybe the coolest couch we've ever seen (designed for Laila Gohar and Omar Sosa of Apartamento, above).
What is American design to you, and what excites you about it?
My approach and the context that I work within is very localized to New York City. Sometimes I find it difficult to imagine belonging to a broader context. I don't think this is uncommon in today's landscape. Realizing my work on a consistent basis is expensive and logistically difficult. It's imperative to have a hyper-focused specificity to what I do; it just isn't practical to be more expansive. This type of approach is exciting because it offers insight into the idiosyncrasy of the individual mind, whose intimacy is more relatable to me than the collective or group.
It's honestly a bit difficult for me to consider American design outside of the context of New York City. This is because the world of design is a relatively new context for my work. Up until the last year, the community that had been most supportive of what I do — both professionally and socially — was artists. However, there's a longstanding tradition of overlap between the world of art and design in America, especially for those who outsource their work to expert fabricators, that I find really exciting. There's a seemingly endless array of craftspeople here who can make almost anything that you can imagine. Often the first person I meet is be the right fit for the job, but people tend to be pretty open about referring someone who might. I've learned so much from these relationships and dialogues with the people who make things. It's invaluable. And I'm sure this is true in other cities; however, I feel like NYC is a particularly exciting for this.
What are your plans and highlights for the upcoming year?
There are a couple of shows that I'll be making new work for that I'm excited about. One is "Blow Up," a group show at Friedman Benda that opens tonight. It's curated by PIN-UP magazine founder and editor Felix Burrichter, where "the exhibition will take the miniaturized domestic ideal of the dollhouse and blow it back up to full size." I'm making a small breakfast table for the 'Kitchen' in the dollhouse. It's a kind of bent pill-shaped form, veneered in a high-gloss walnut burl, and heavily dressed around the sides in patterned fabric, with an embroidered lace tablecloth, and faux mother-of-pearl beads. The other is a solo show in June at MEGA gallery in Milan, Italy. It will include new sculpture, video, and audio work. It will touch on subjects such as memory, the automobile interior, and design for the purposes of deception. Lastly, I'm still working on two long-term, and continuously evolving, private home interior commissions that will extend well into the upcoming year.
What inspires or informs your work in general? 
I still find my eye drawn towards the often overlooked, mundane elements of the city's infrastructure. For example, the common street vent or standpipe extending from the exterior walls or rooftops of buildings. These shapes strongly informed a few lighting designs from the past year. On the other hand, my interest has grown in a more conceptual direction — specifically by adopting some of the principles of Gaston Bachelard's, The Poetics of Space, and looking at design as something that elicits an emotional response, that design can be something more human and essential than merely the linear advancement of practical and useful things.
Shop Sam Stewart's work on Moda Operandi here!
Studio Sayso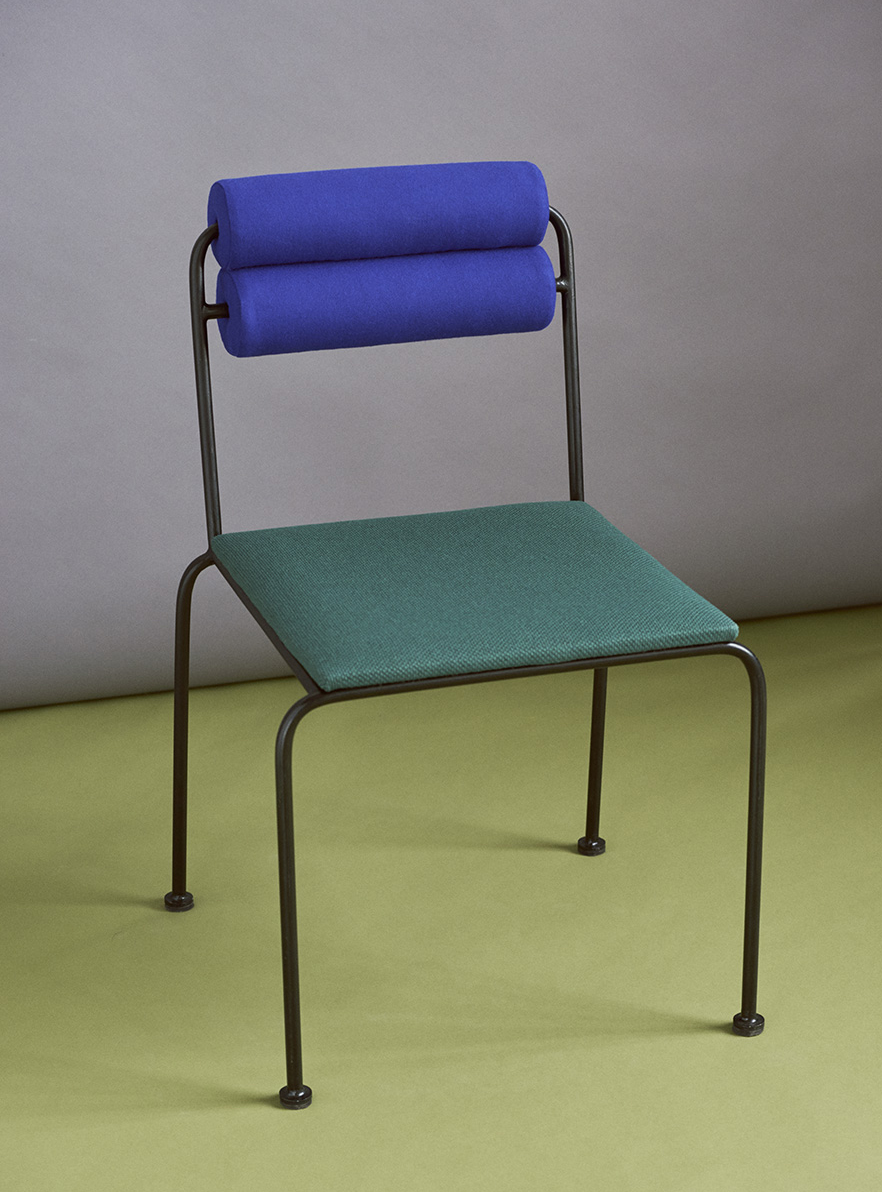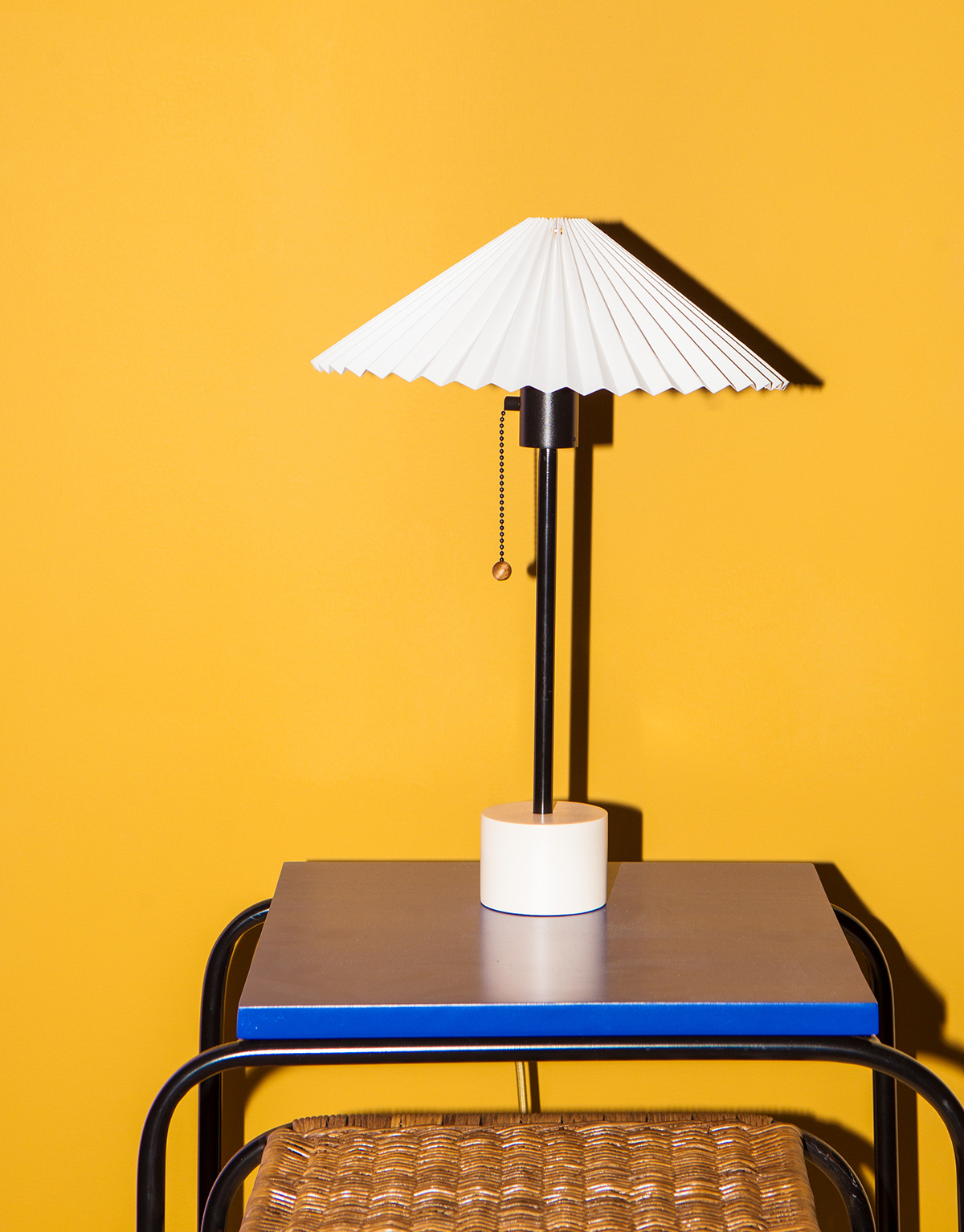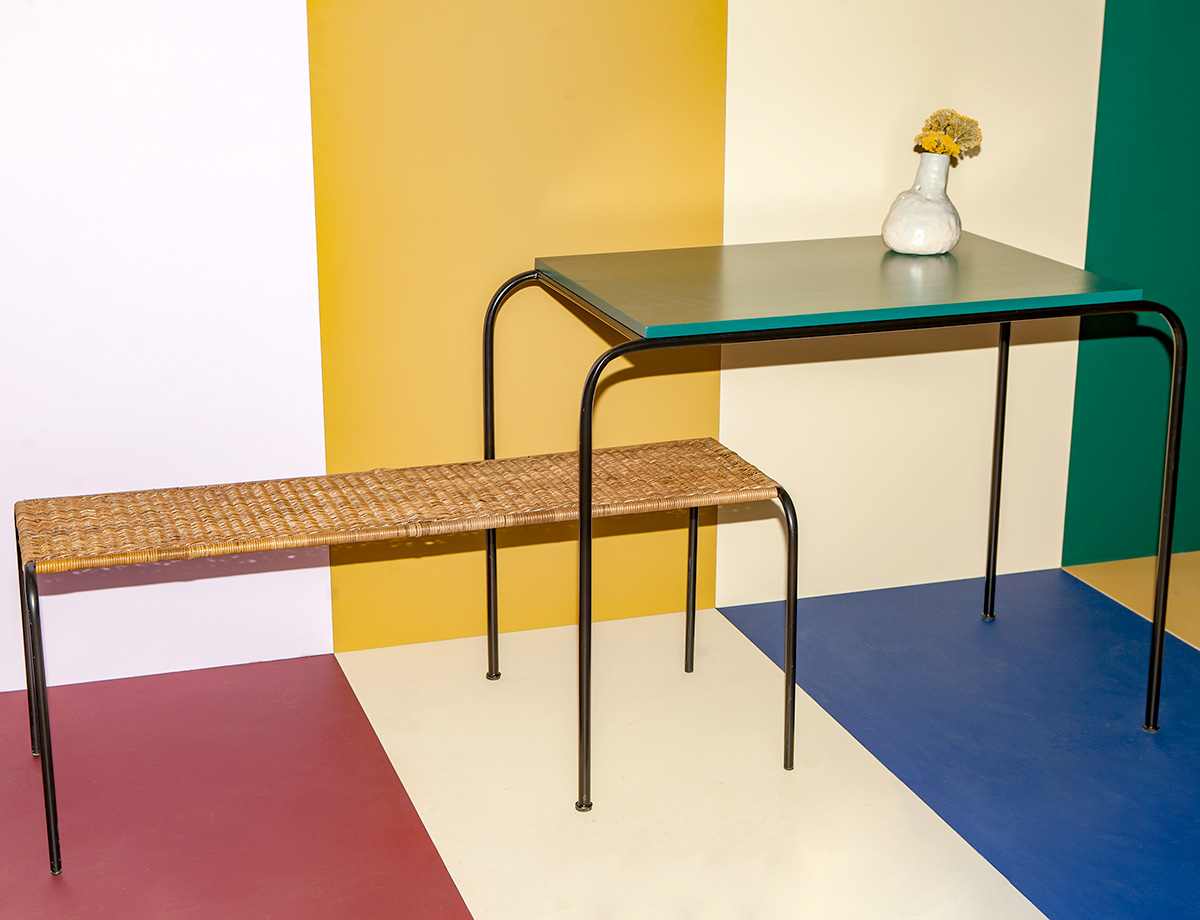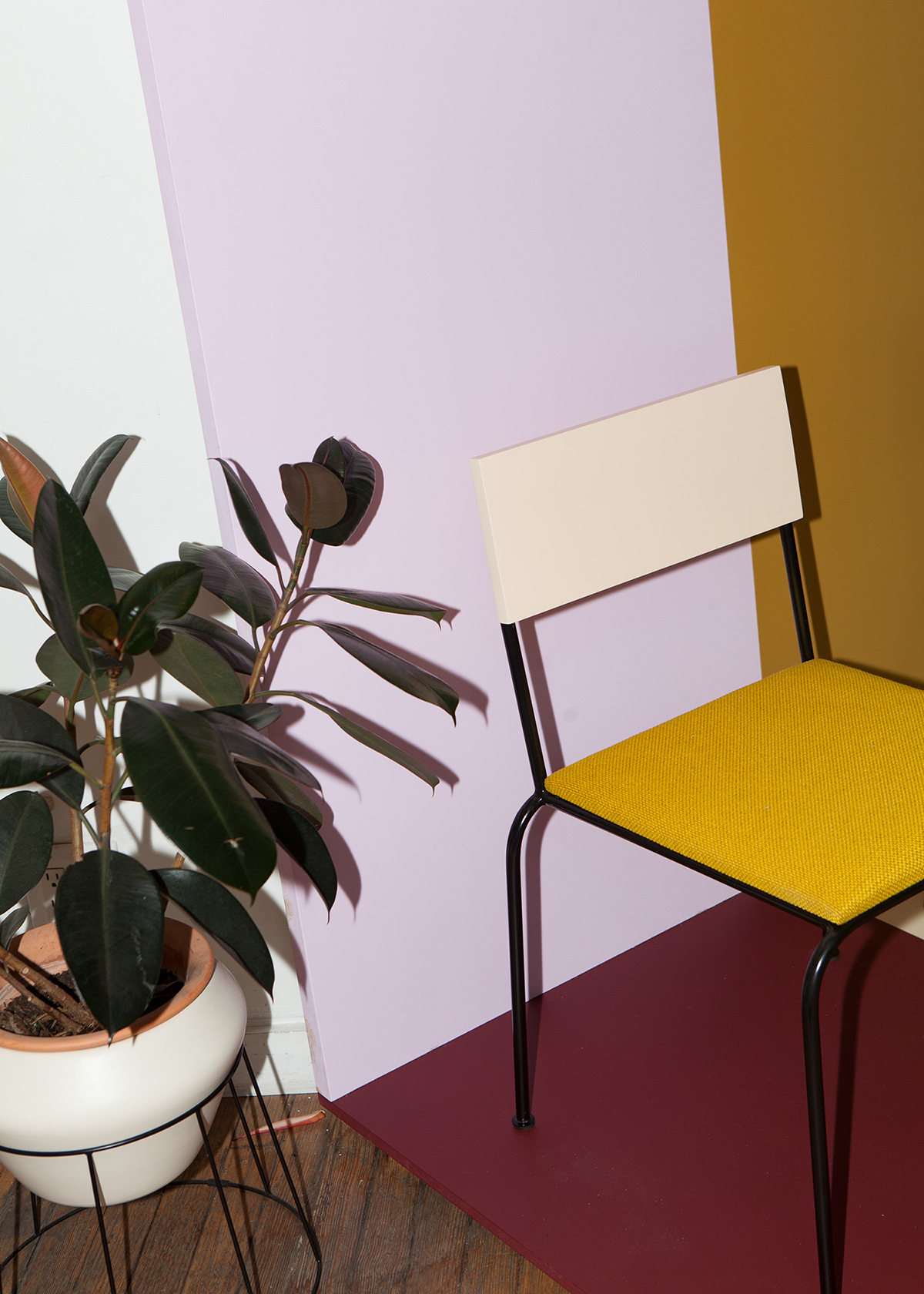 New York, studio-sayso.com
At OFFSITE this past May, product and furniture designer Sophie Lou Jacobsen and interior designer Sarita Posada teamed up to create what was easily one of our favorite new launches this year: A collection of caned and color-blocked furniture and lighting that turns inspirations from 1930s French and 1970s Italian design into something energetic yet timeless. We want every. single. piece.
What is American design to you, and what excites you about it?
American design embodies the general attitude of American culture: open minded, loose rules, always a little bit of cutting and pasting from the past and other cultures to make something new, and a little scrappy. Though American design firmly has its roots in modernism, since then it seems it's greatly been influenced by the country's hyper-postmodern spirit, for better or worse. Sophie started her design education and career in Europe, which is so steeped in a strong sense of design and has such rich history that at times it felt a bit difficult to step outside of that mold. There are a lot of rules to follow and big shoes to fill, whereas in New York, because the American design scene was relatively quiet for some time prior to the last decade, designers are forced to carve out their own space. That's very powerful. There also isn't as much infrastructure to work within (big companies, manufacturers, larger studios, etc), so there's also a very strong sense of entrepreneurship here.
Ultimately — though it stills seems sometimes we have some catching up to Europe to do in certain ways, like creating more opportunities for designers and instilling a more widespread, everyday culture and dialog around design in society — today American design feels stimulating, exciting, hyper expressive, and full of possibilities, and it seems to be only growing stronger in that respect.
What are your plans and highlights for the upcoming year?
We launched Collection 01 this May, and it was incredibly well received. While we're both continuing to work on our individual practices — Sarita's designing a large-scale hotel project and Sophie has been working on a cafe in Bushwick, among other things — we're working on new Studio Sayso furniture pieces and will continue collaborating on more installation and set design projects. The studio was created in the spirit of collaboration, and with that in mind we look forward to working with other like-minded business owners, entrepreneurs, and brands.
Additionally, we've set up a wonderful network of manufacturers in Medellín that, paired with Sarita's hospitality design experience and Sophie's industrial design experience, gives us a unique strength in creating custom pieces specifically for the hospitality industry, which is another area we're exploring.
What inspires or informs your work in general?
We're both first-generation Americans — Sophie's family is French and Sarita is Colombian — and both of our families have long moved back to these countries. So we've both had one foot in another country our entire lives and are being constantly stimulated by our surroundings, travel, people, and strong cultural heritages. In cities like London, Paris, and New York you're always surrounded by wonderful design, whether you know it or not, and we both keep an eye out for it everywhere we go. This is how Sarita became fascinated with the idea of translating classic Colombian archetypes into contemporary furniture, and how Sophie gets ideas for products by noticing interesting idiosyncrasies in the objects she encounters everyday. Those points of inspiration are also noteworthy because of our different design perspectives — interiors vs. products — and because Sarita's work is context-driven, while Sophie's is object-driven. And the meeting of those two points of view have been very helpful in our collaboration.
Sarita has a very good knowledge of historical design references, which she has built up throughout her years as an interior designer, and Sophie's view tends to be more on the contemporary side, but our main overlapping references would have to be 1930s French and 1970s Italian design. These eras were at the same time strongly critical and humorous, which is something we're both drawn to.
Shop Studio Sayso's work on Moda Operandi here!
The 2018 American Design Hot List is presented in partnership with Moda Operandi — the only luxury fashion platform inviting customers to shop directly from designers' complete runway collections prior to production — but all thoughts and editorial content are our own. Thank you for supporting the brands that support Sight Unseen.