01.11.19
The 2018 American Design Hot List, Part V
This week we announced our sixth annual 2018 American Design Hot List, Sight Unseen's annual editorial award for the 20 names to know now in American design. We're devoting an entire week to interviews with this year's honorees — get to know the fifth and final set of Hot List designers here, then follow this link to shop their work in a special nine-week trunk show on Moda Operandi that also features objects by past Hot List winners.
Thomas Barger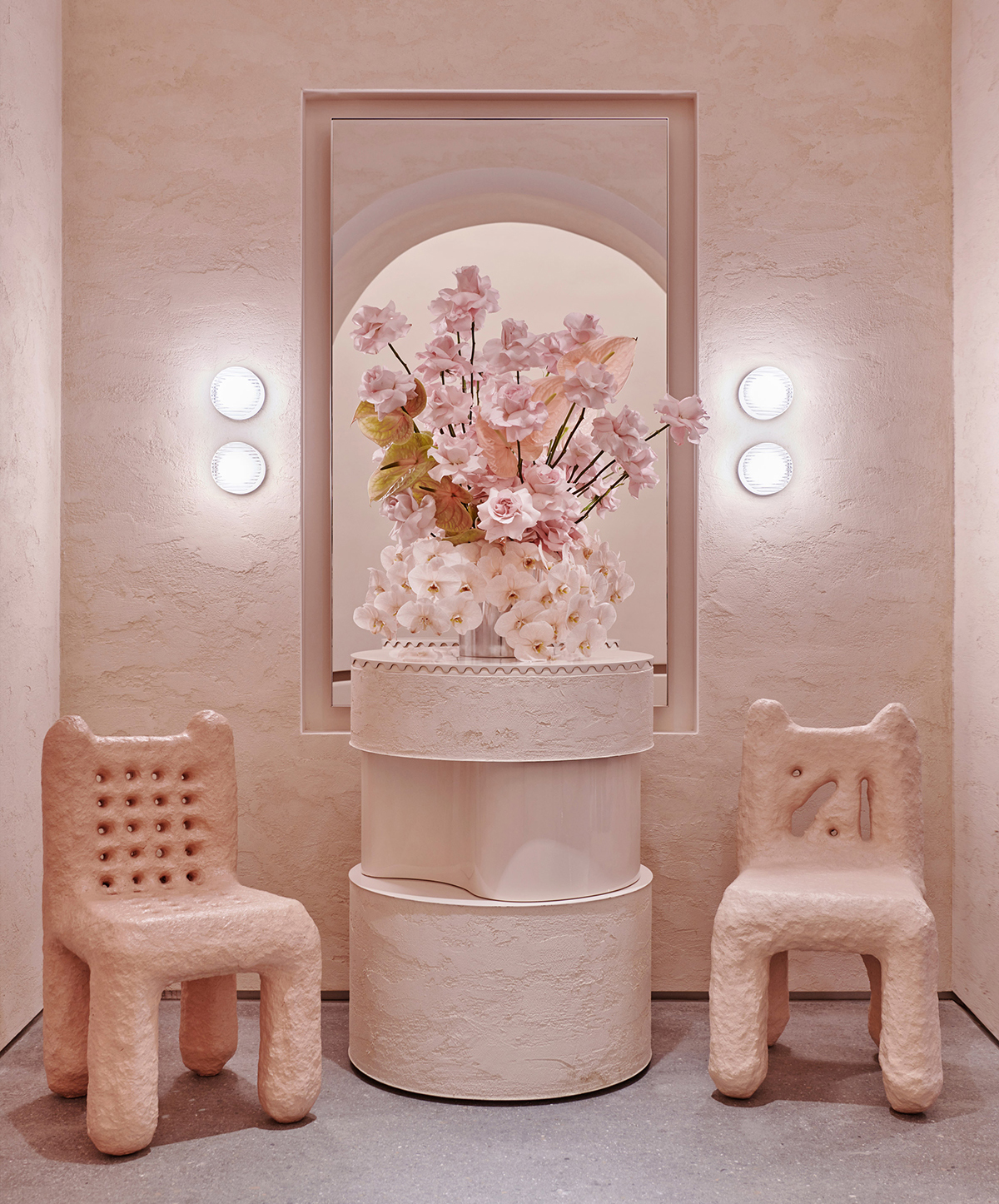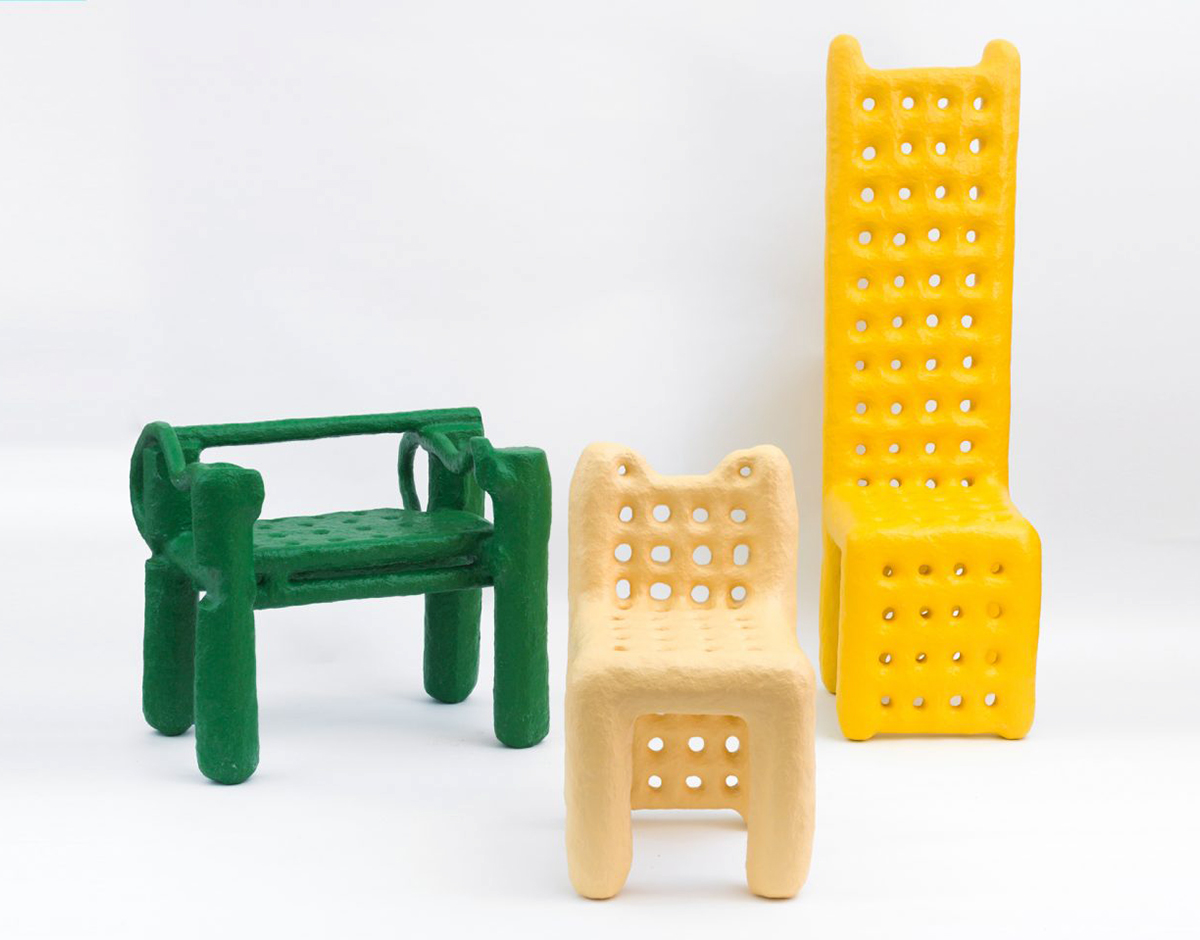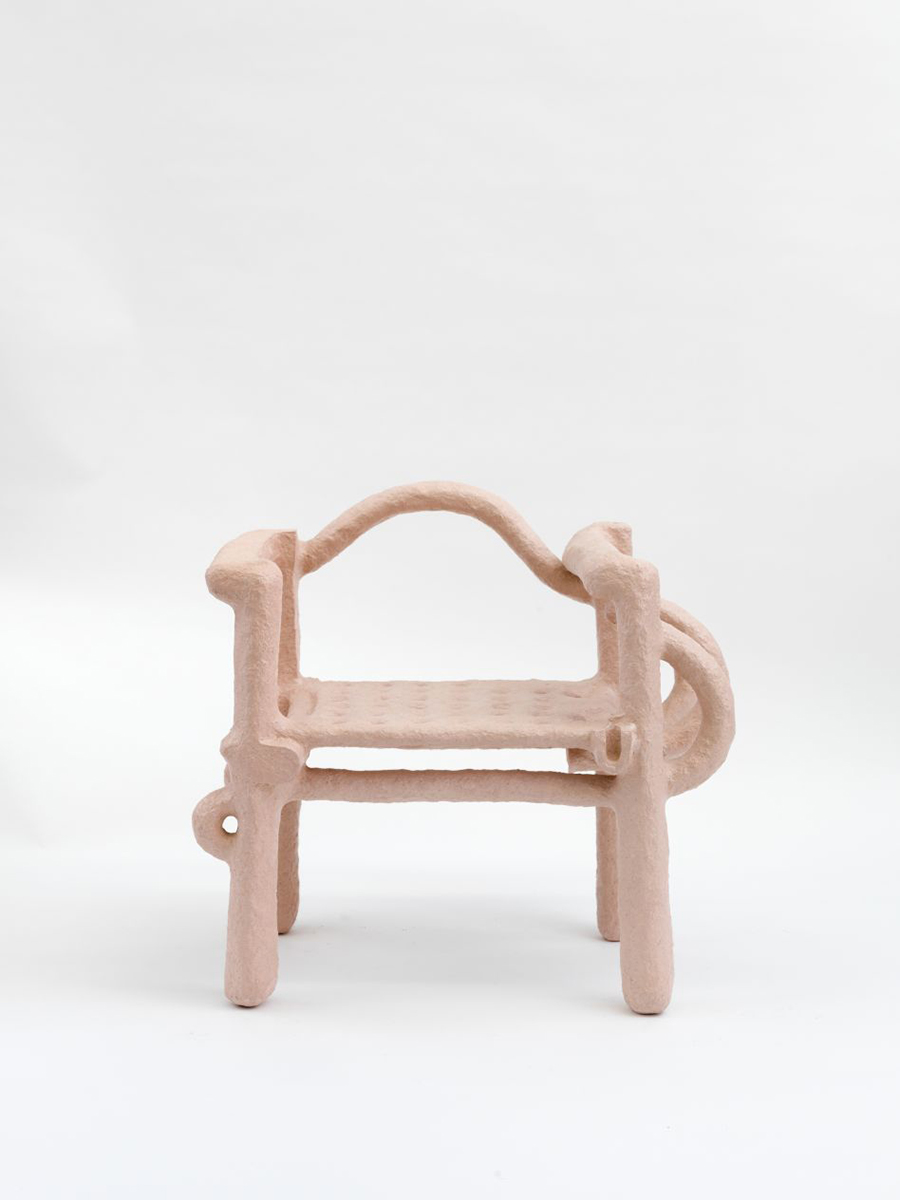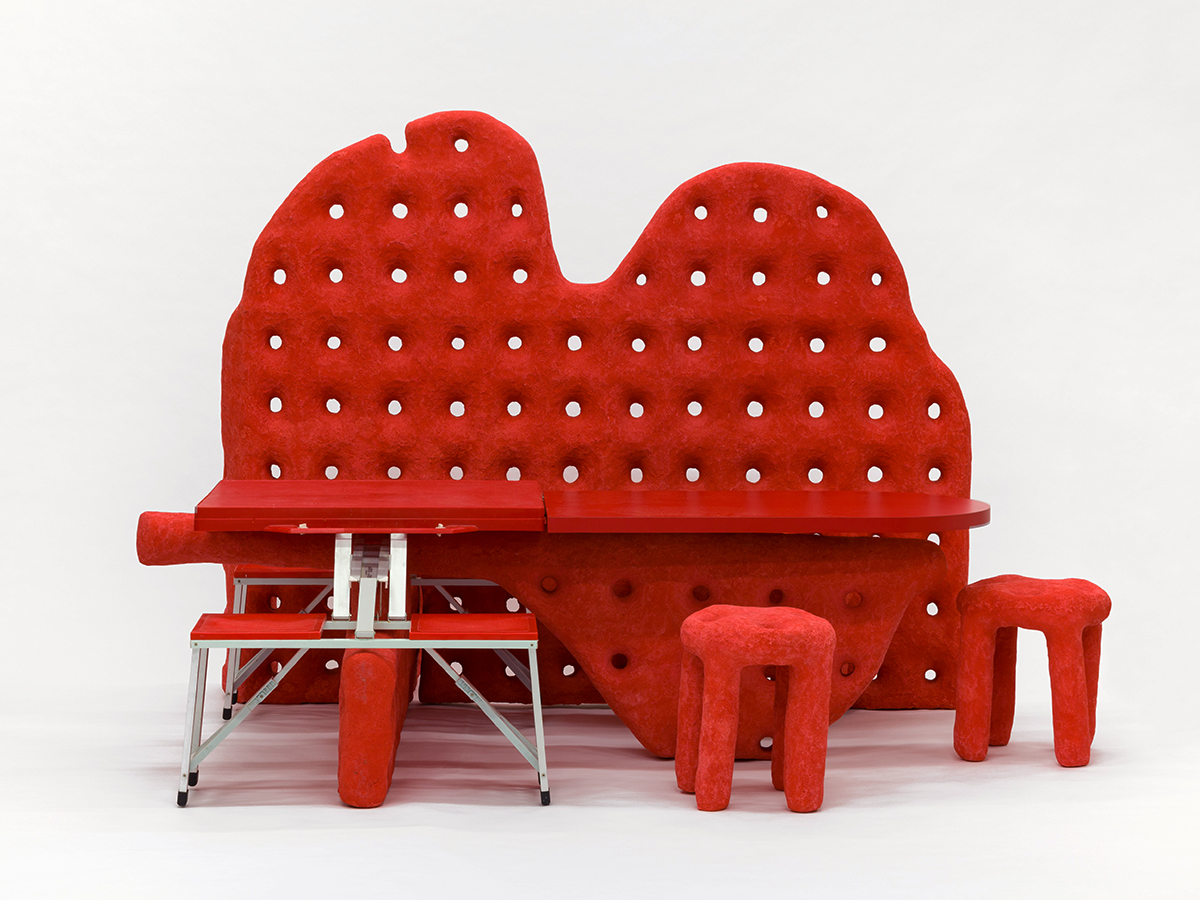 New York, salon94design.com
The way Thomas Barger entered the furniture world sounds almost apocryphal — while working as a dog walker, he began to collect paper from the recycling bins outside an NYC police station, then would pulp the paper in his food processor and affix it with resin to used chairs off Craigslist or his own foam creations. The resulting work, though, is as authentic as it gets — puffy chairs and other furnishings, often with cookie-like holes, painted in brights or pastels. You might recognize the pink ones from Glossier's NYC flagship, where they're photographed so often they ought to have their own Instagram.

What is American design to you, and what excites you about it?
Americans haven't heard enough of the slogan "less is more." I think design and our designed environment is a reflection of our culture, and it can be kind of disappointing and cheap. On the surface, it's cute and Kmart but behind it all is a lot of excess and waste. I've been helping my friend walk some dogs the past month and have been going into a bunch of West Village apartments each day. Even though many of the pieces inside aren't collectible design it's a reflection of how much is produced that will be replaced and remodeled on a whim. That is why I think art and design have a responsibility to achieve more. I think Americans believe we can have it all and should have it all. Eggs and bacon for breakfast, ham sandwich for lunch, and chicken for dinner. All this excess manifests in more ways than just design and we are silly enough to not anticipate consequences.
But what excites me is the people I have met who also question life and structure systems in place.
What are your plans and highlights for the upcoming year?
I'm really excited about practicing discipline. Telling myself to not be in the studio all the time is valuable advice. Telling myself to work less and take care of myself more. Talking with other artists, I feel like this is something many struggle with.
Besides a New Year's resolution of practicing better self-care, I'm excited about what is happening in the studio and upcoming shows.
What inspires or informs your work in general?
I'm very inspired by relationships and structure systems in my life. These include relationships with my family and boyfriends as well as religion and my farming background. When I came out to my family, my work adopted a third quality that I really cherish. For me, a good work contains three layers to make it good enough to exist. They are function, beauty, and narrative. In addition, a fourth layer of contextualization is very special. For example, if I had not come to New York, I probably would never have made furniture let alone make furniture out of the paper from a police station's shredded documents. All of these layers inform each other, and they're ultimately what I feel good about when I finish a work.
Trueing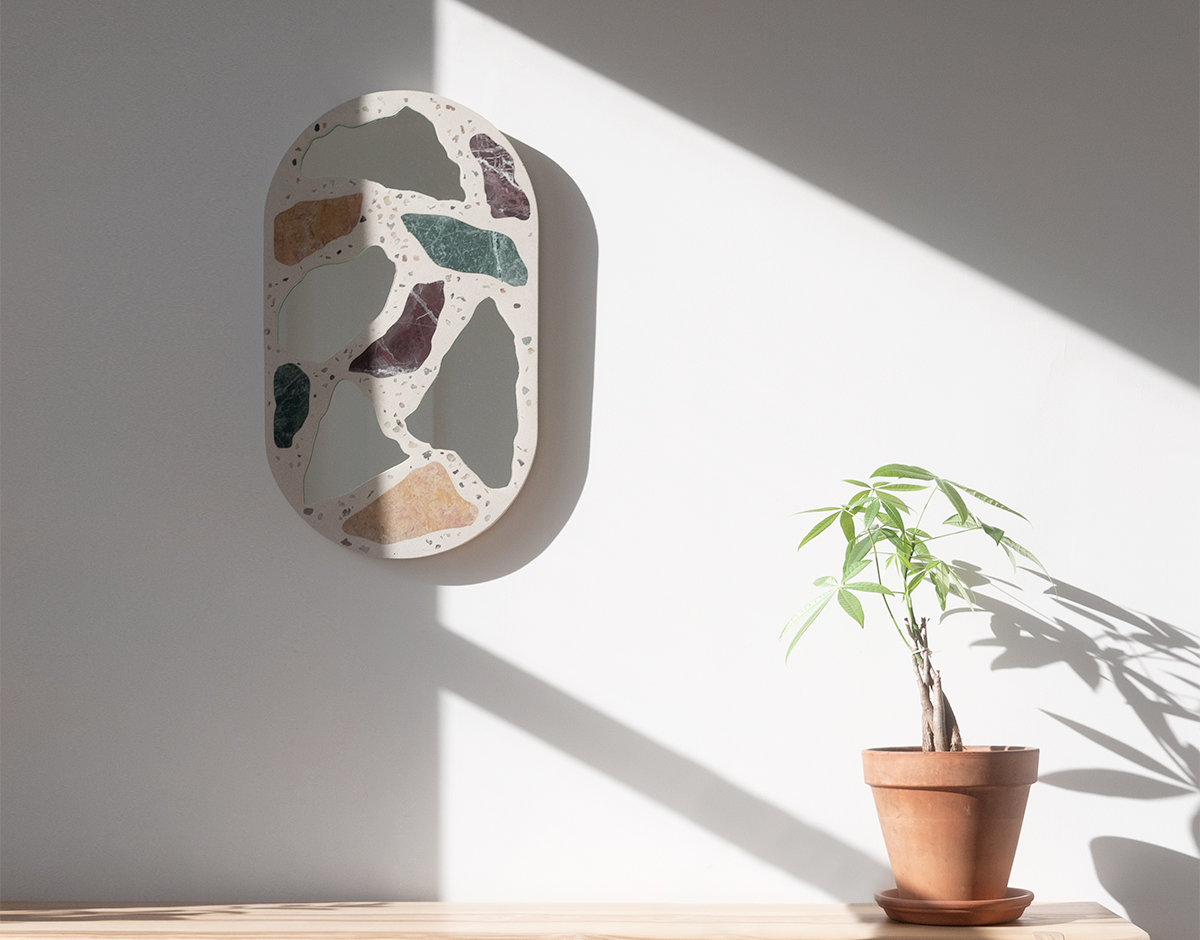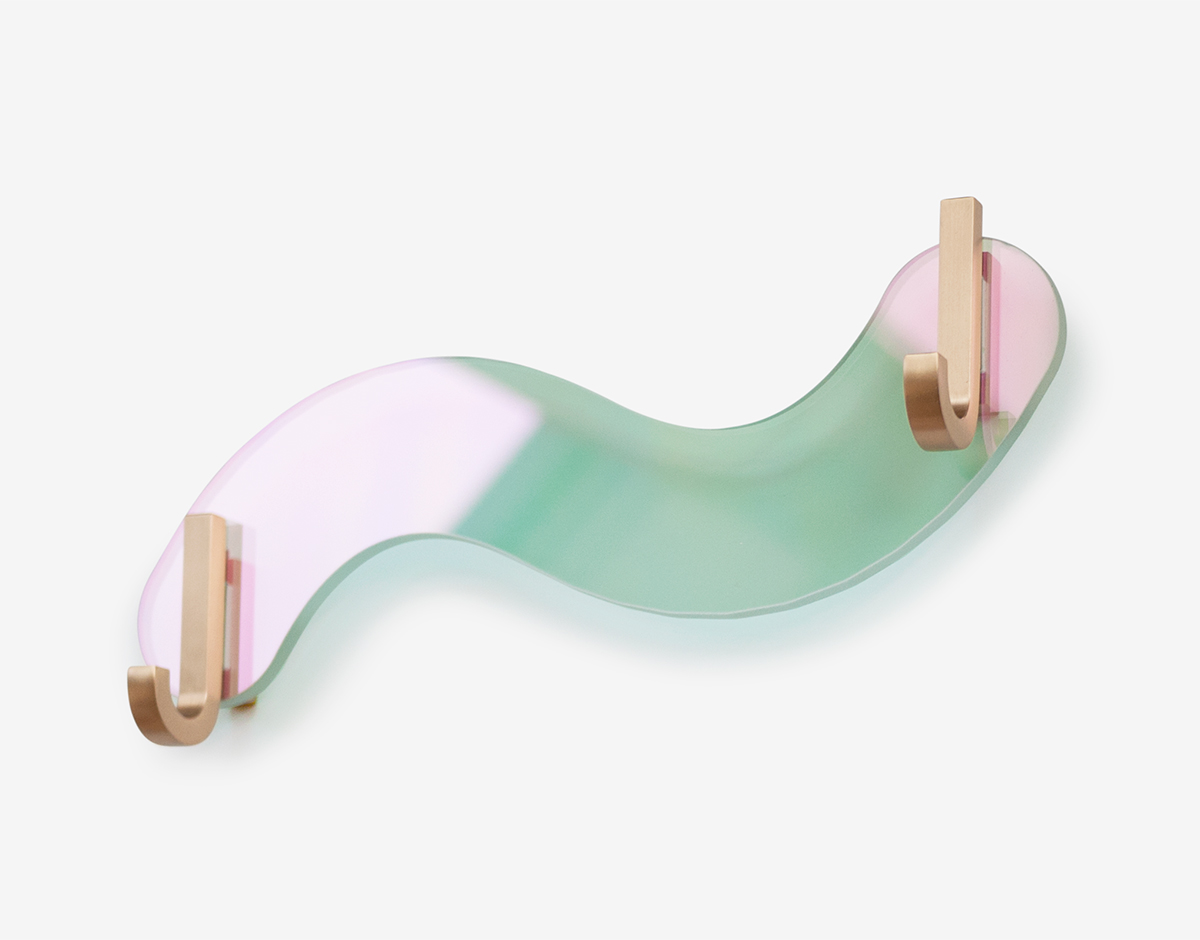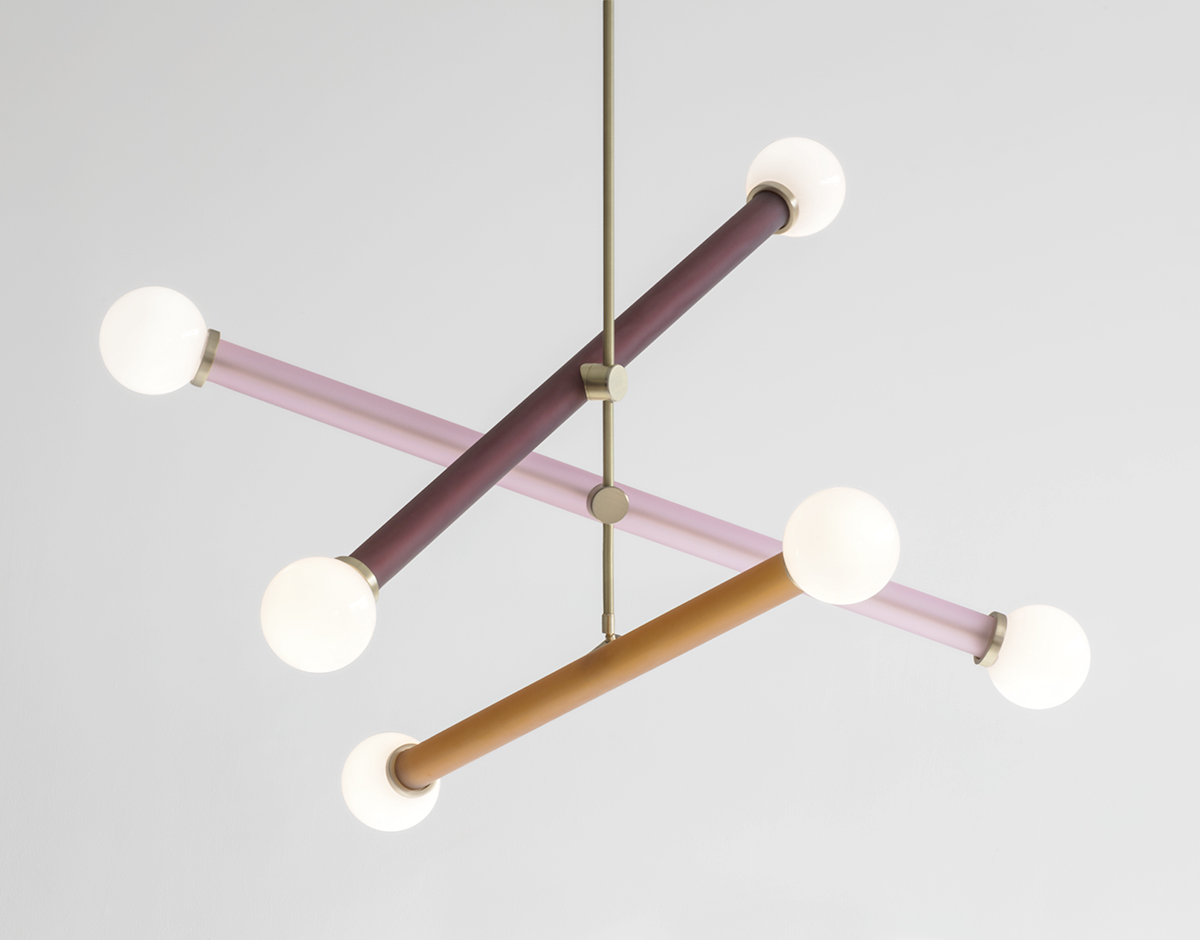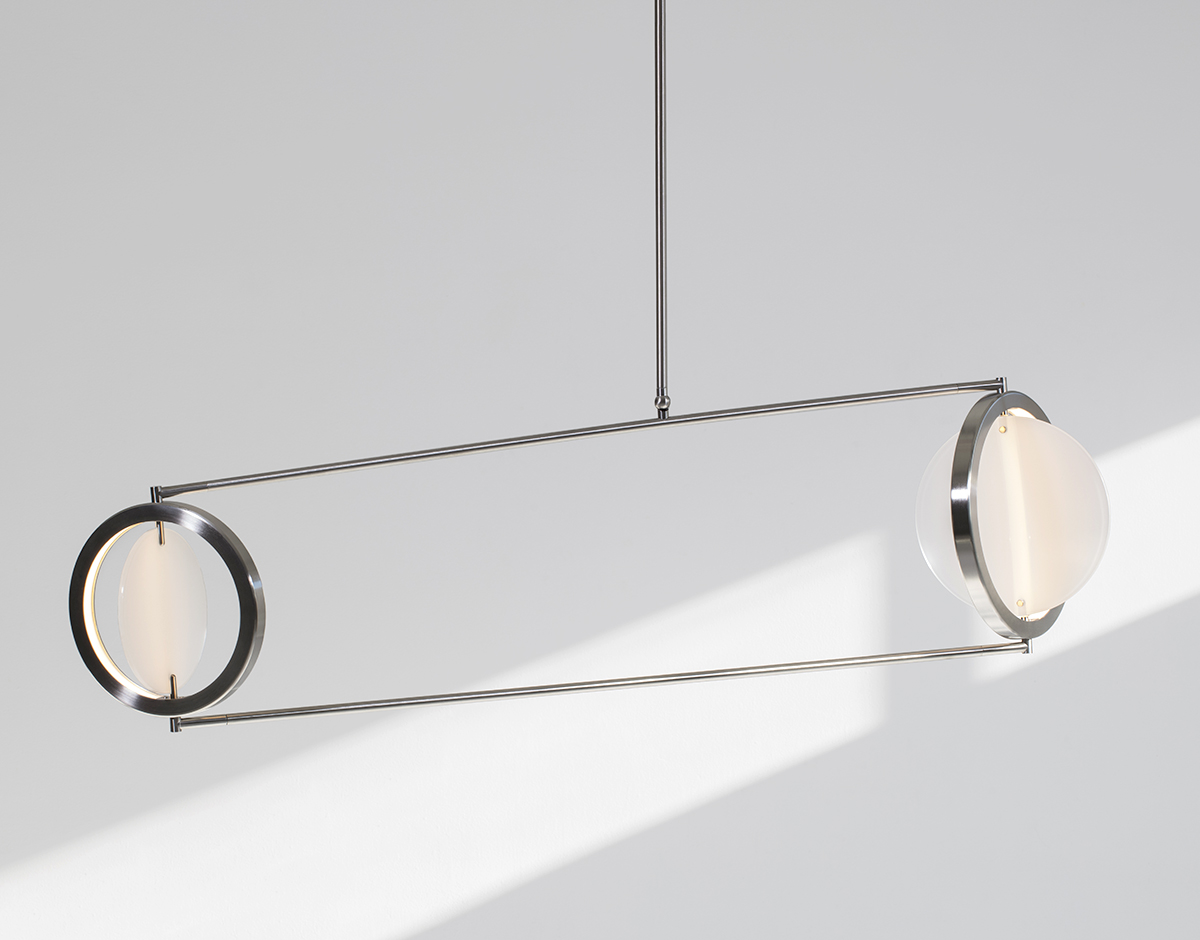 New York, trueing.co
Trueing, the eye-catching practice of Josh Metersky and Aiden Bowen, is our favorite kind of Hot List winner: The young, burgeoning design studio with a strong first collection whose second, even-better collection — which includes the two lamps shown just above — comes along *just* in time for us to break the news as we're announcing their award. (Lamp photos: Lauren Coleman)
What is American design to you, and what excites you about it?
It embodies both good and bad all at once, a reflection of the country at large. Without slipping too far into cliché, it can read as patchwork of borrowed references, vernacular iterations, and ingenious new ideas packed into an aesthetic that would be impossible to sum up in brief, which is in turn what makes it so exciting. With no alliance to one national style, and with inspiration from every culture on earth, the opportunities for designers are kind of endless. We're free to mix, play, and create as we please – knowing that somewhere in this large, complicated country we'll find a sympathetic audience who sees some truth in our version of 'Americana.'
What are your plans and highlights for the upcoming year?
We're launching a big new lighting collection, our first full line that's been in the works for over a year. We've also just moved to a lovely, sunny studio space which is giving us the opportunity to experiment with some larger-scale pieces. Otherwise, we have another collection planned for May that pushes the capabilities of our favorite material of the moment: colored glass.
What inspires or informs your work in general?
Our work is really a product of our relationship. We mix art-historical, architectural, and (sometimes obtuse) cultural references with an engineer's eye for mechanical connections and systems thinking; the pieces are reflections of our lifelong idiosyncrasies and passions. In the end it creates a synthesis of pragmatic mechanics and superfluous detail — a body of work that's informed by the past but firmly rooted in contemporary culture, designed with precision and perfection in mind.
Shop Trueing's work on Moda Operandi here!
VIDIVIXI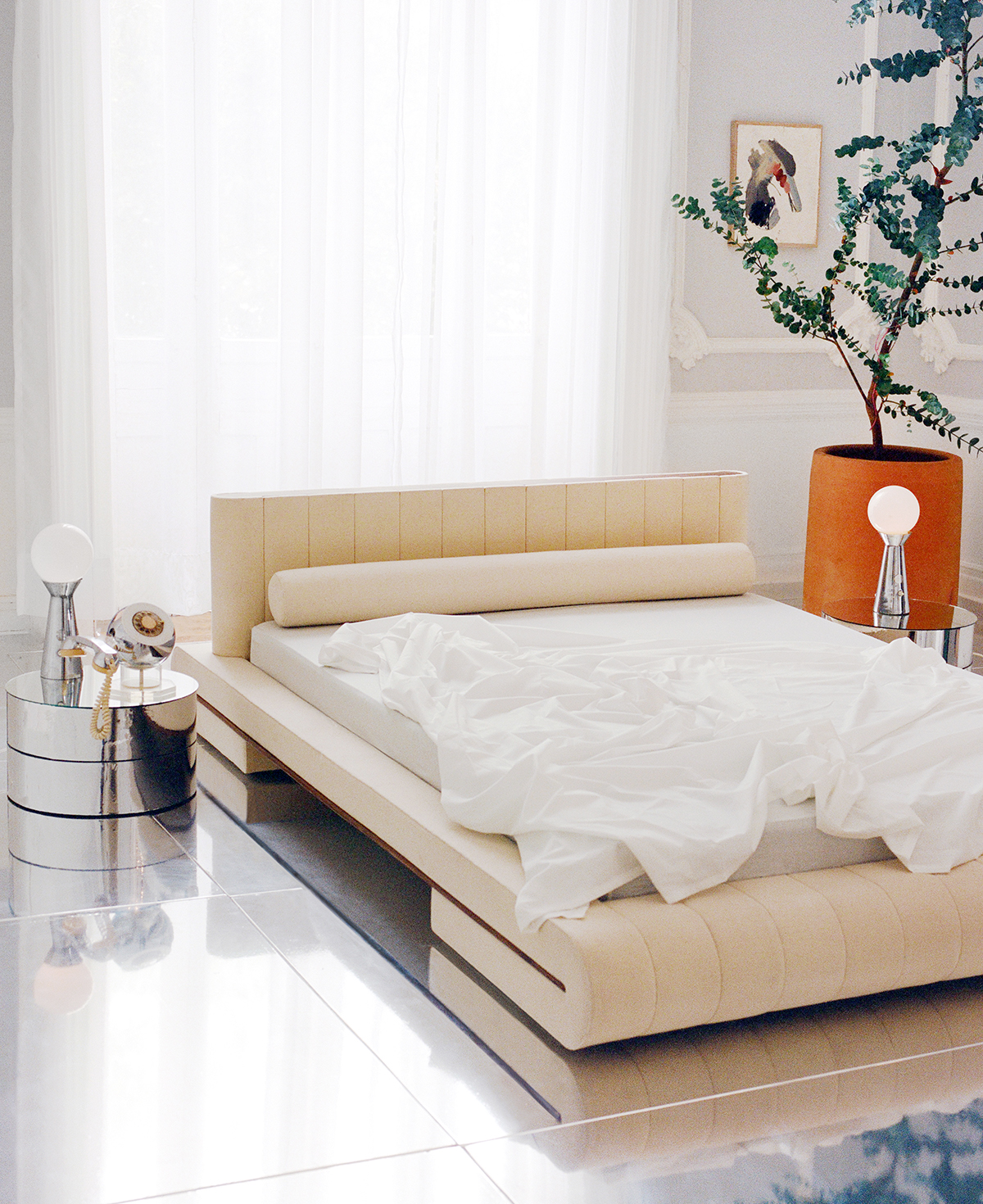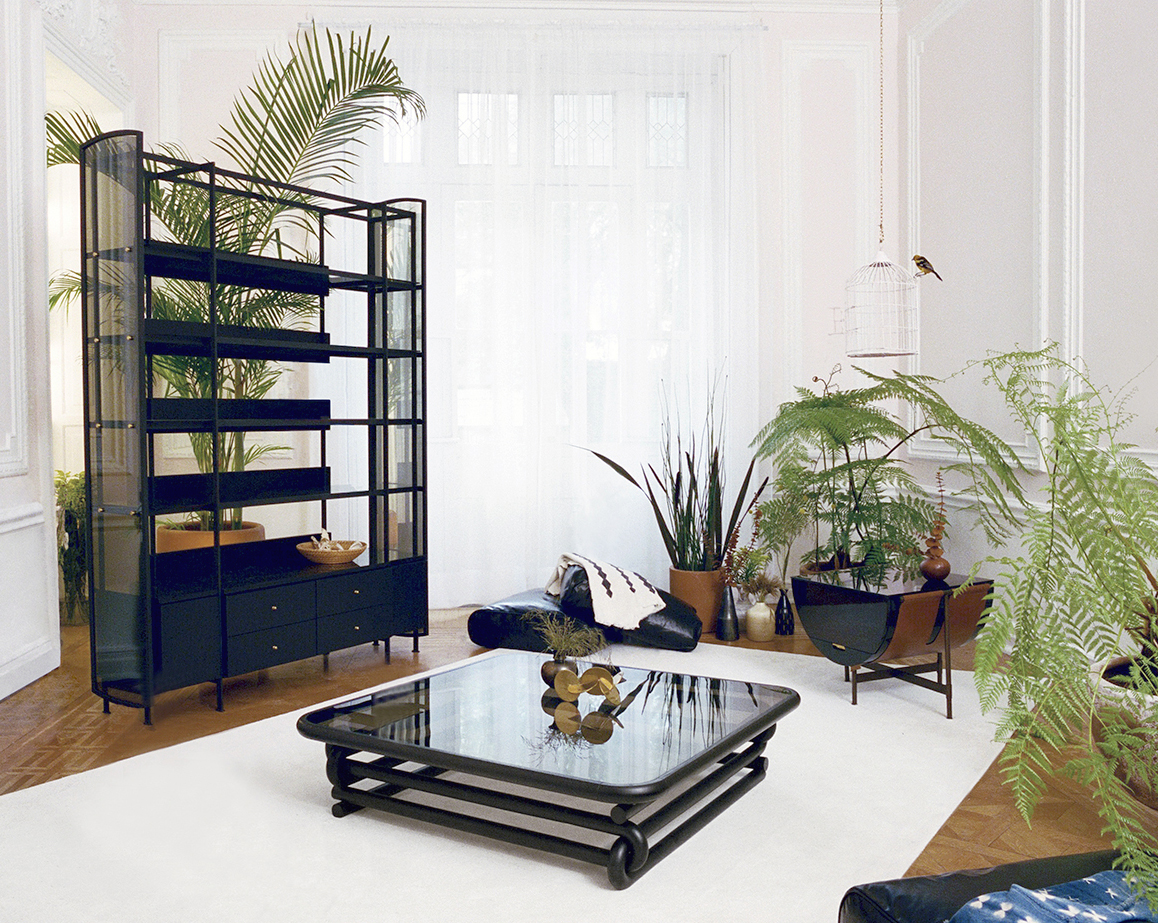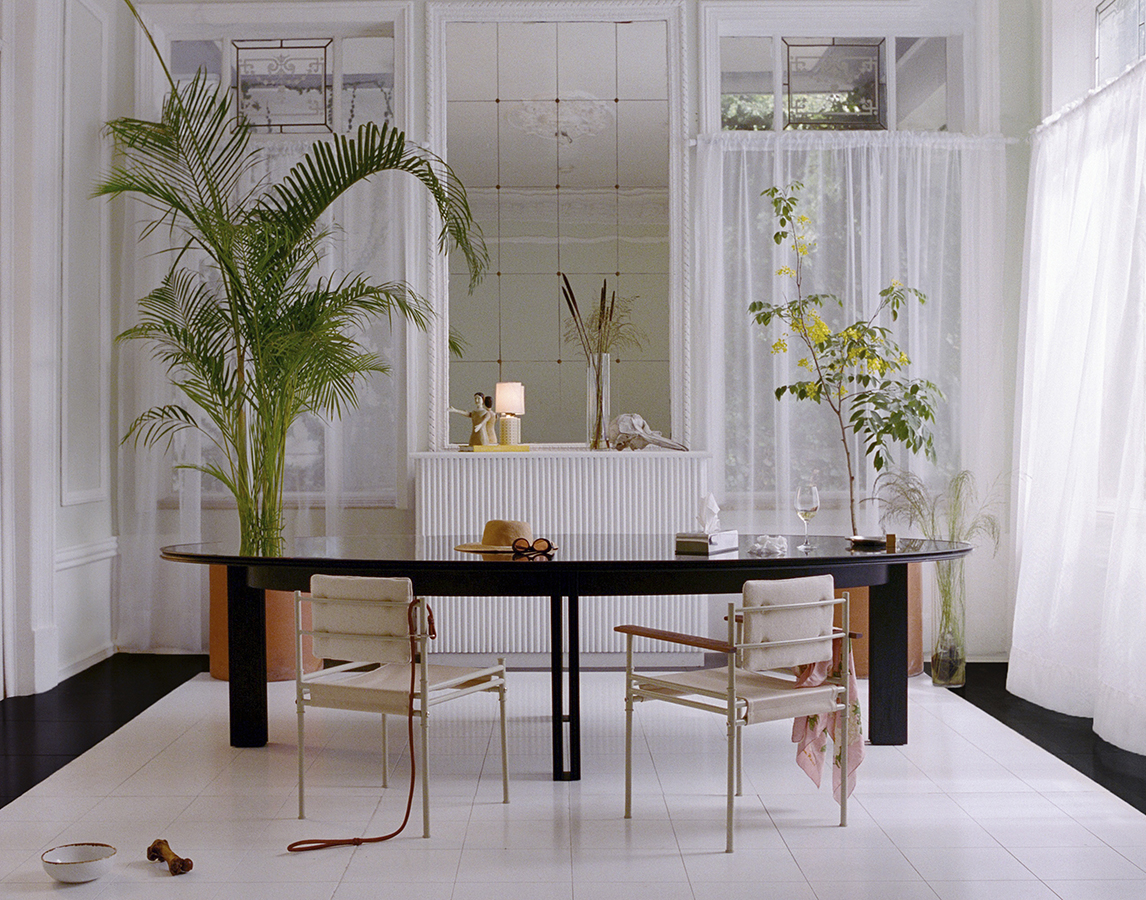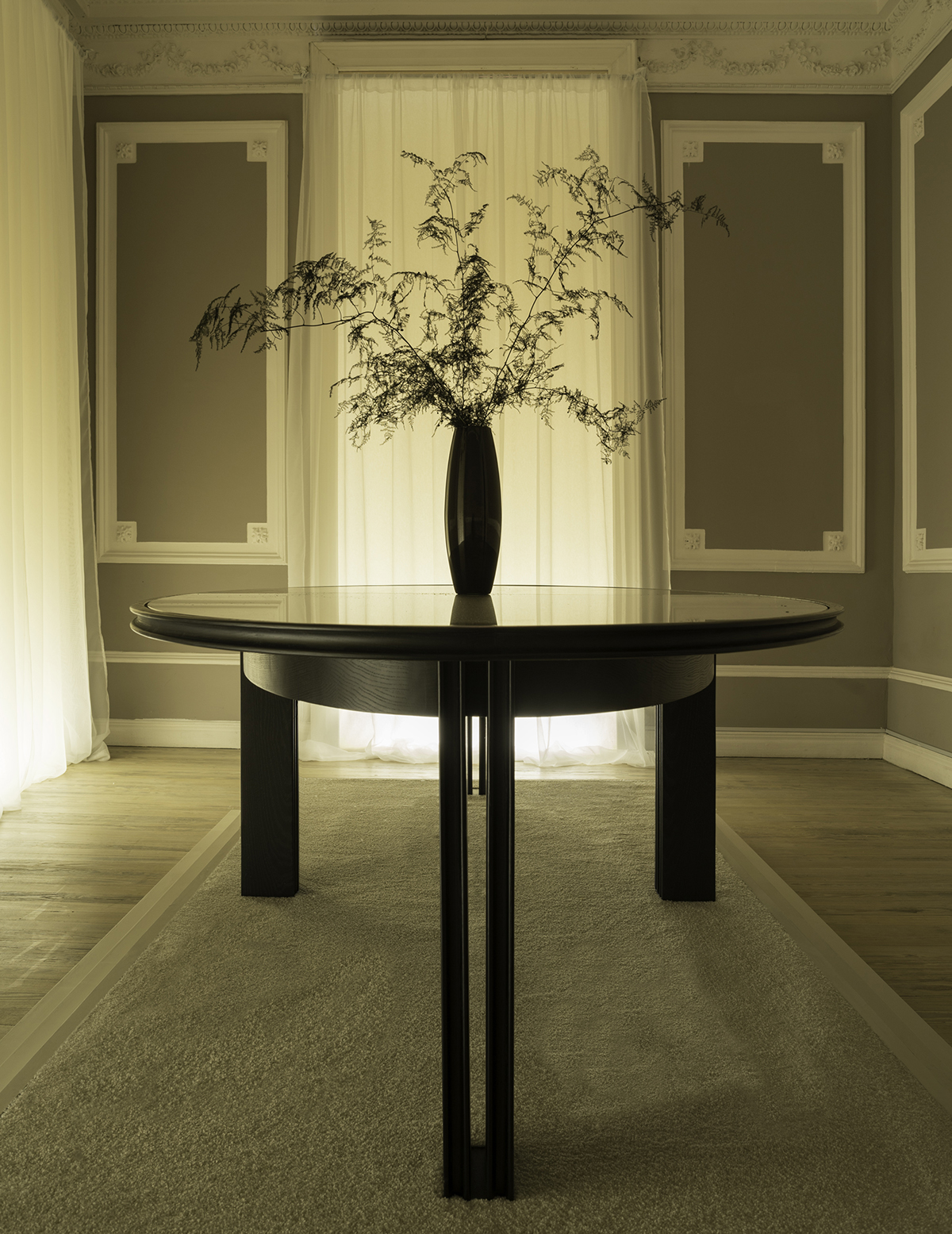 New York and Mexico City, vidivixi.com
VIDIVIXI designer Mark Grattan graduated from Pratt and came up in the New York design scene alongside fellow studios like Vonnegut/Kraft and Calico Wallpaper. But a recent move to Mexico City, and with it a new business partner, has seen Grattan's work expand and resolve in ways we never saw coming.
What is American design to you, and what excites you about it?
I've always aspired to be an artist, though I don't think I'm anywhere close to that yet. The line between designer and artist in America is often blurry. In America, designers are given the chance to be swept up in the romanticism of being an artist; design is allowed to sit on a pedestal with fine art and bridge that gap. This has meant that young designers there are often pushed by disciplines outside their immediate field. When VIDIVIXI moved south of the border to Mexico City we discovered just good we had it back in New York. We quickly realized the distinction between artist and designer here is much more apparent.
The United States can be a trying place at times but there are things about which American designers should be really proud. American design is dynamic and ever-changing at its core, with a steady flow of new ideas constantly redefining and reshaping what design means. For me, that's what excites me most.
What are your plans and highlights for the upcoming year? 
We have a busy few months at the start of the year. I'll be in the middle of final development on several pieces set to launch before spring, including VIDIVIXI's first lighting fixture and some cozy seating. Our early winter calendar also includes an opening at our new showroom in Mexico City. Expanding our reach globally will remain a priority and continues to be on the agenda. Adam and I are extremely ambitious and, more times than not, in way over our heads. But we are eager to experience more and try new things. For us, this is really the only way to grow.
What inspires or informs your work in general?
I must certainly thank Mexico for VIDIVIXI's healthy catalog of inspiration. Timelessness is a major factor in everything we create. It guides and informs everything that leaves the studio. VIDIVIXI's motto is "I saw and I've lived," and was originally lifted from a poem by Victor Hugo. For us, this characterizes a theme. We respond to locations, objects, and daily encounters in life and distill them in our work.
Wall for Apricots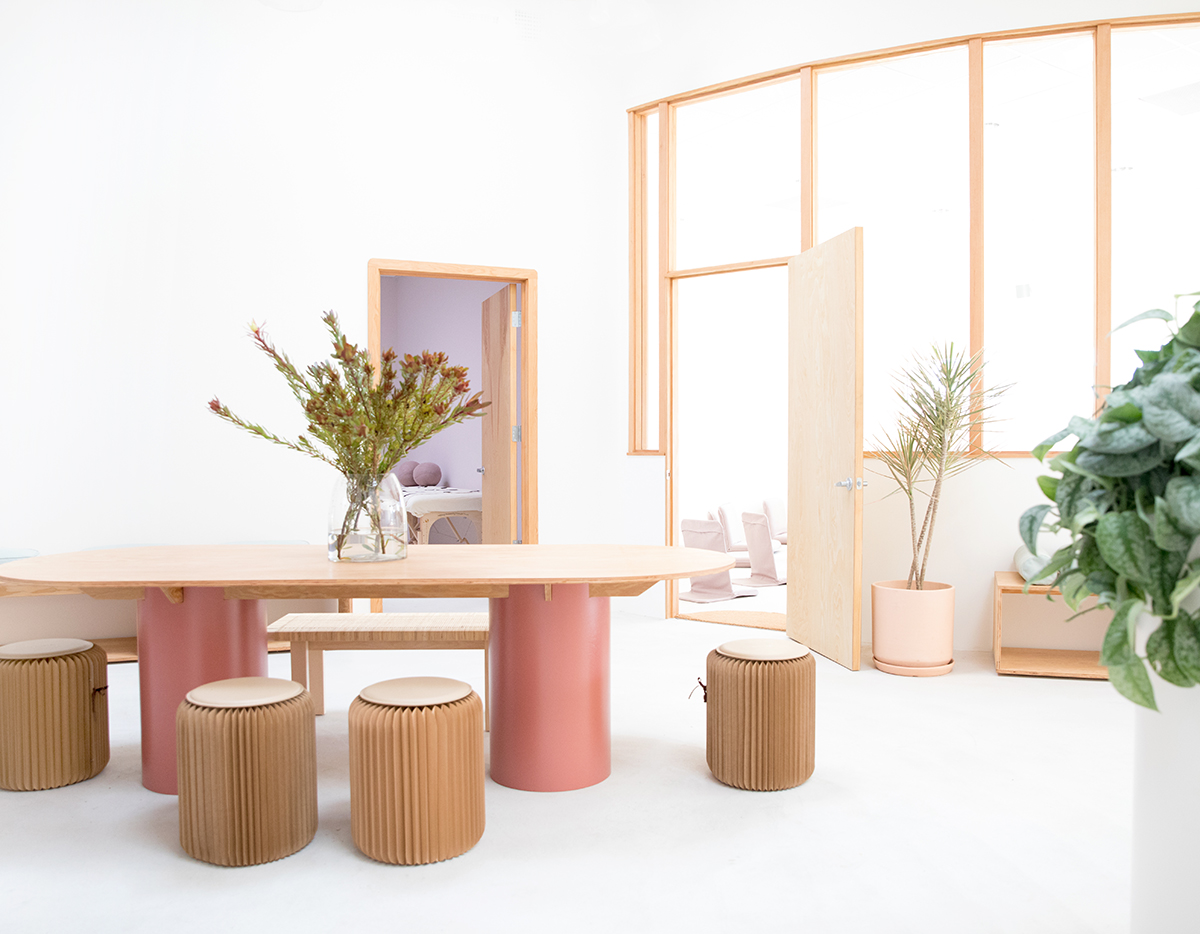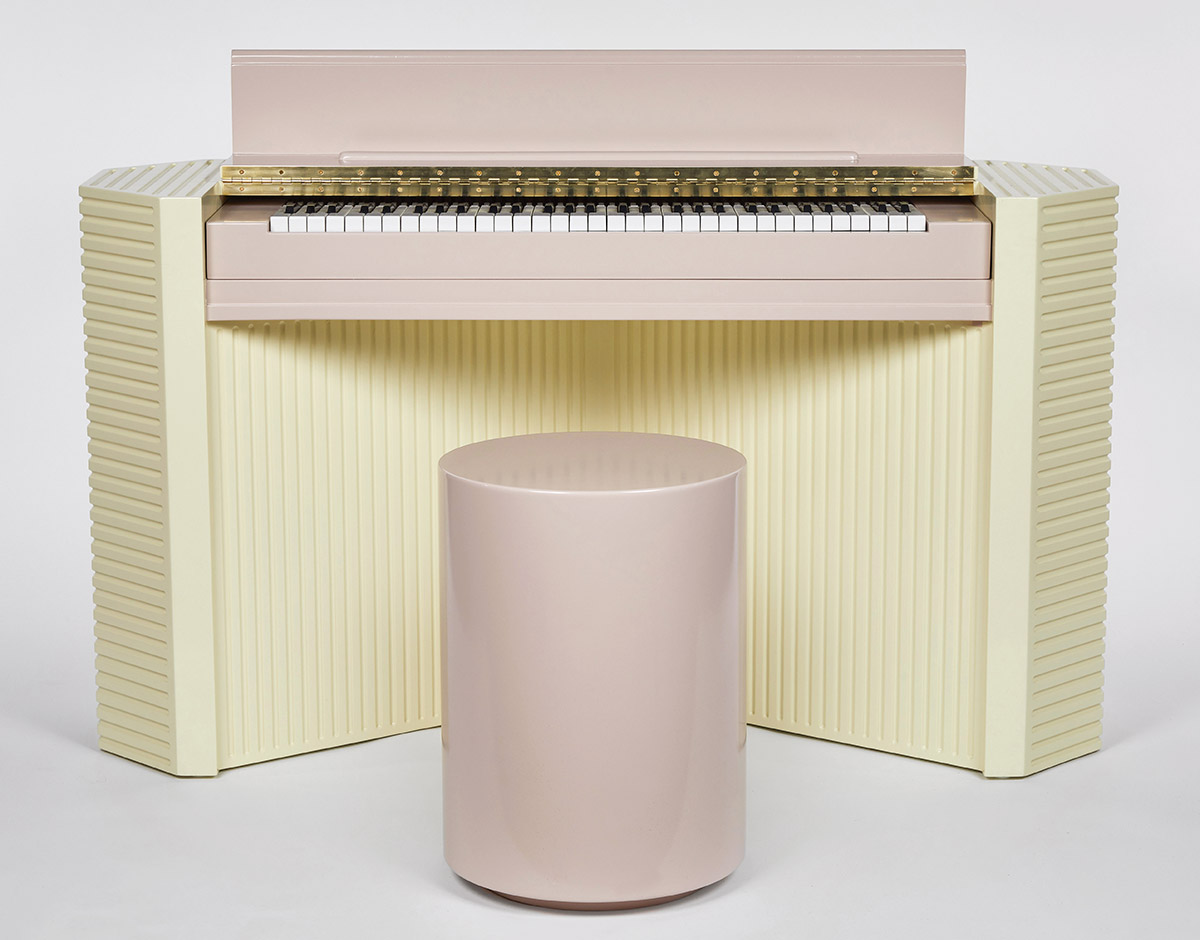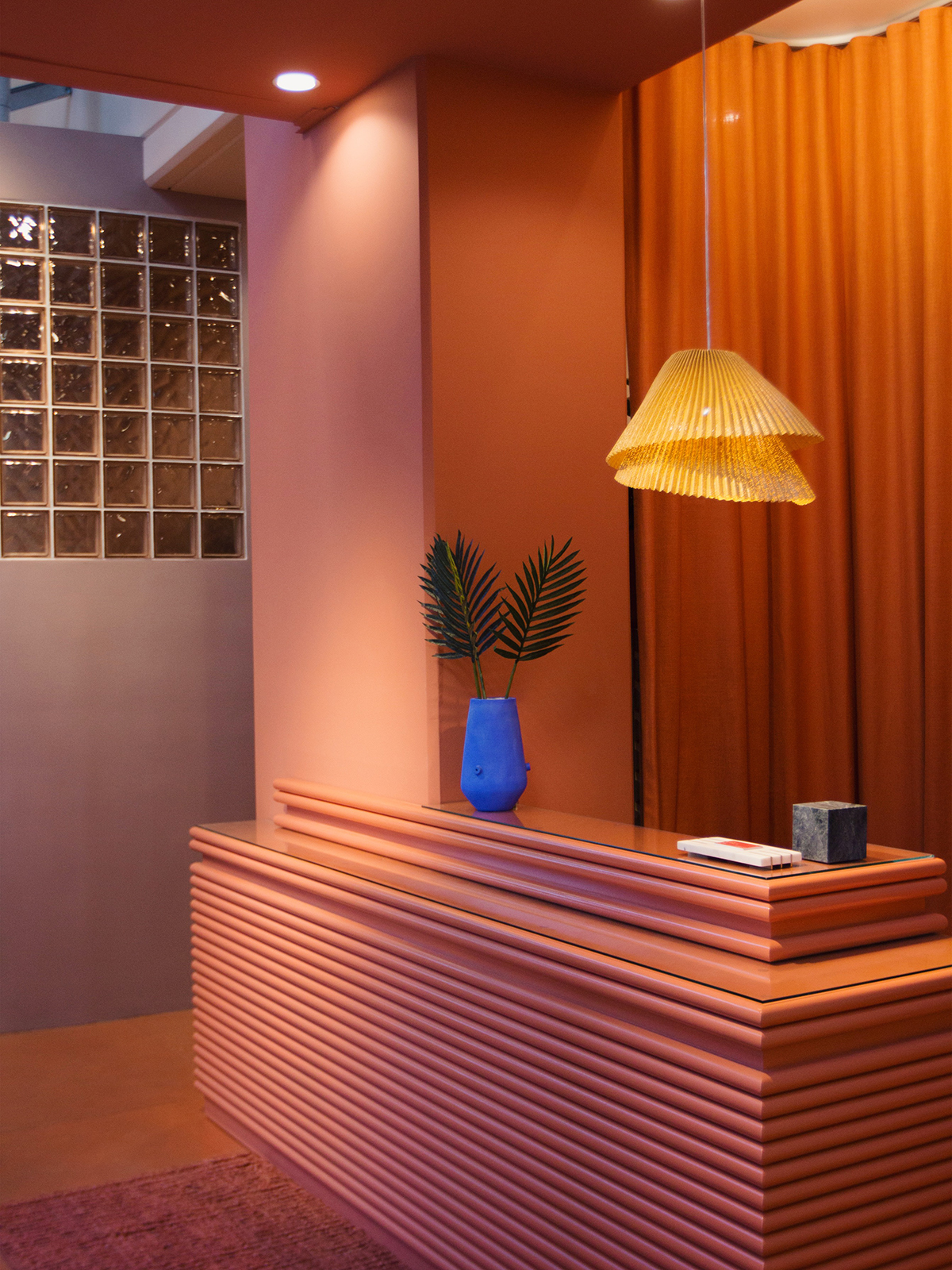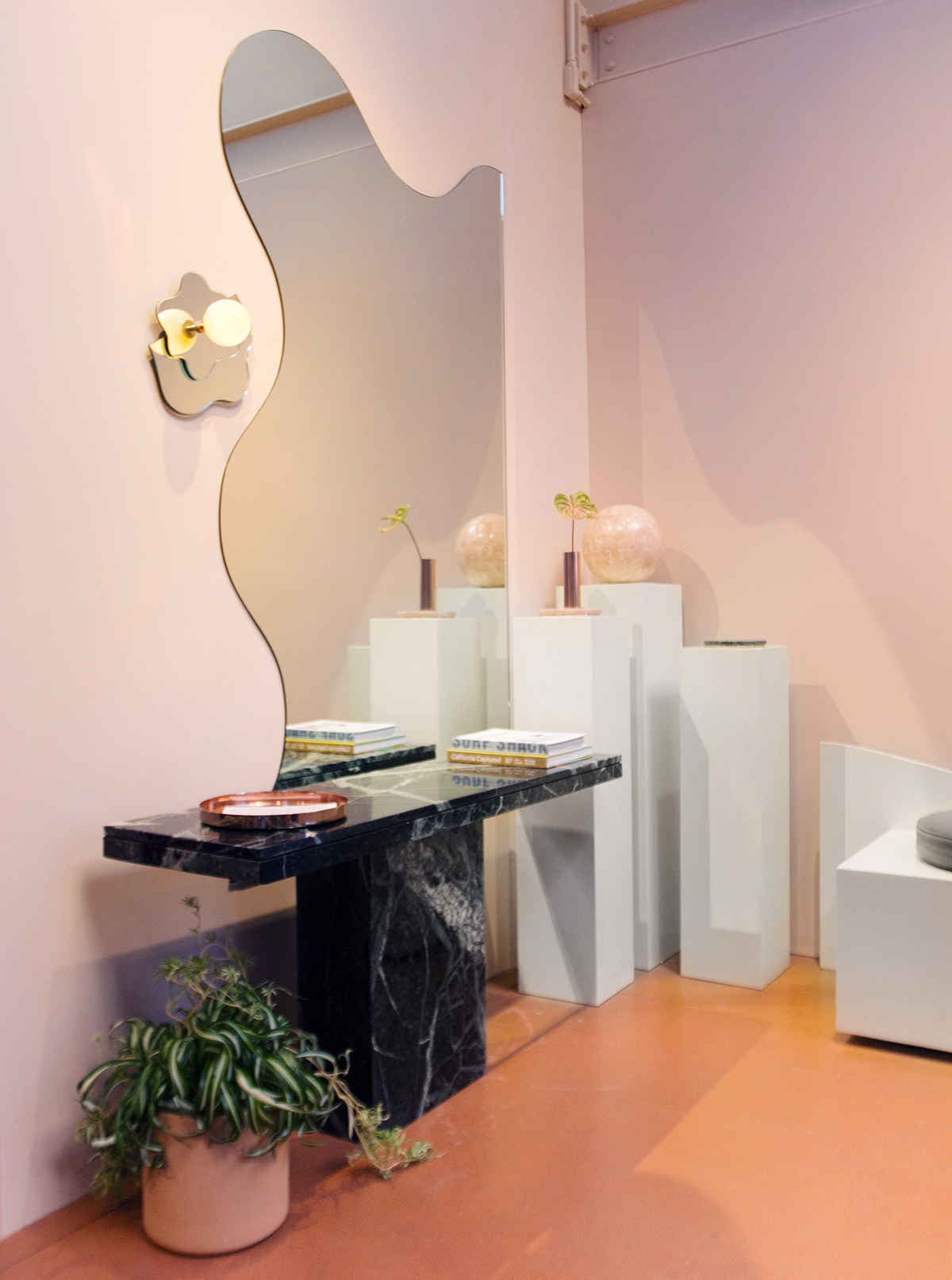 Los Angeles, wallforapricots.com
Before they founded the interiors firm Wall for Apricots in 2017, Brady Cunningham was a co-founder of the fashion boutique Tenoversix and Katy Burgess was commissioning public art in London. But thanks to the magical alchemy also known as great taste, the childhood friends have since designed gems like the pastel piano we showed at OFFSITE this year and a growing roster of hip commercial spaces in L.A.

What is American design to you, and what excites you about it?
In L.A. specifically we see a lot of hybrids — designers with overlapping disciplines. No one feels confined by expectations, and it creates a lot of space for collaboration. We love how informal and accessible American design is at the moment. As new designers, we're amazed at how open others are to sharing their expertise. Nothing feels too precious or safe.
What are your plans and highlights for the upcoming year?
All of our clients to date have been female entrepreneurs, and two of our favorites have spaces opening in early 2019. For The Things We Do, a beauty concept bar at ROW DTLA, we wanted to inject the space with as much confidence as the owner herself has. Using her heritage as a focal point, we referenced traditional Filipino textiles, architecture, materials, and craftsmanship through a very California lens. In addition to her branding, we created all of the waiting room furniture and retail displays, as well as featuring our first foray into lighting design.
We're also working with one of LA's most iconic female-led brands, Moon Juice. In February we're renovating two of their locations, inspired by the stone facade of the Venice shop and the ingredients used in their signature dusts.
As we continue to create custom furniture and fixtures for our commercial products, this year we're excited to start producing some of our quirkier pieces for a wider market and making them available for residential projects.
What inspires or informs your work in general?
The piano we conceived for OFFSITE was a big moment for us. Designing a musical instrument was the culmination of so many things that inspire us – collaboration, nostalgia, unconventional furniture. We used that piece (and the reaction to it) to inform the way we've tackled subsequent projects. How can we present a functional object in an unconventional way? How can a space feel as good as it looks after the inevitable addition of an Instagram filter? But the less-philosophical answer is glass block. Specifically, peach glass block. It's an unapologetic nod to our '80s childhoods and reminds us of the thrill of receiving the Esprit catalog in the mail.
The 2018 American Design Hot List is presented in partnership with Moda Operandi — the only luxury fashion platform inviting customers to shop directly from designers' complete runway collections prior to production — but all thoughts and editorial content are our own. Thank you for supporting the brands that support Sight Unseen.