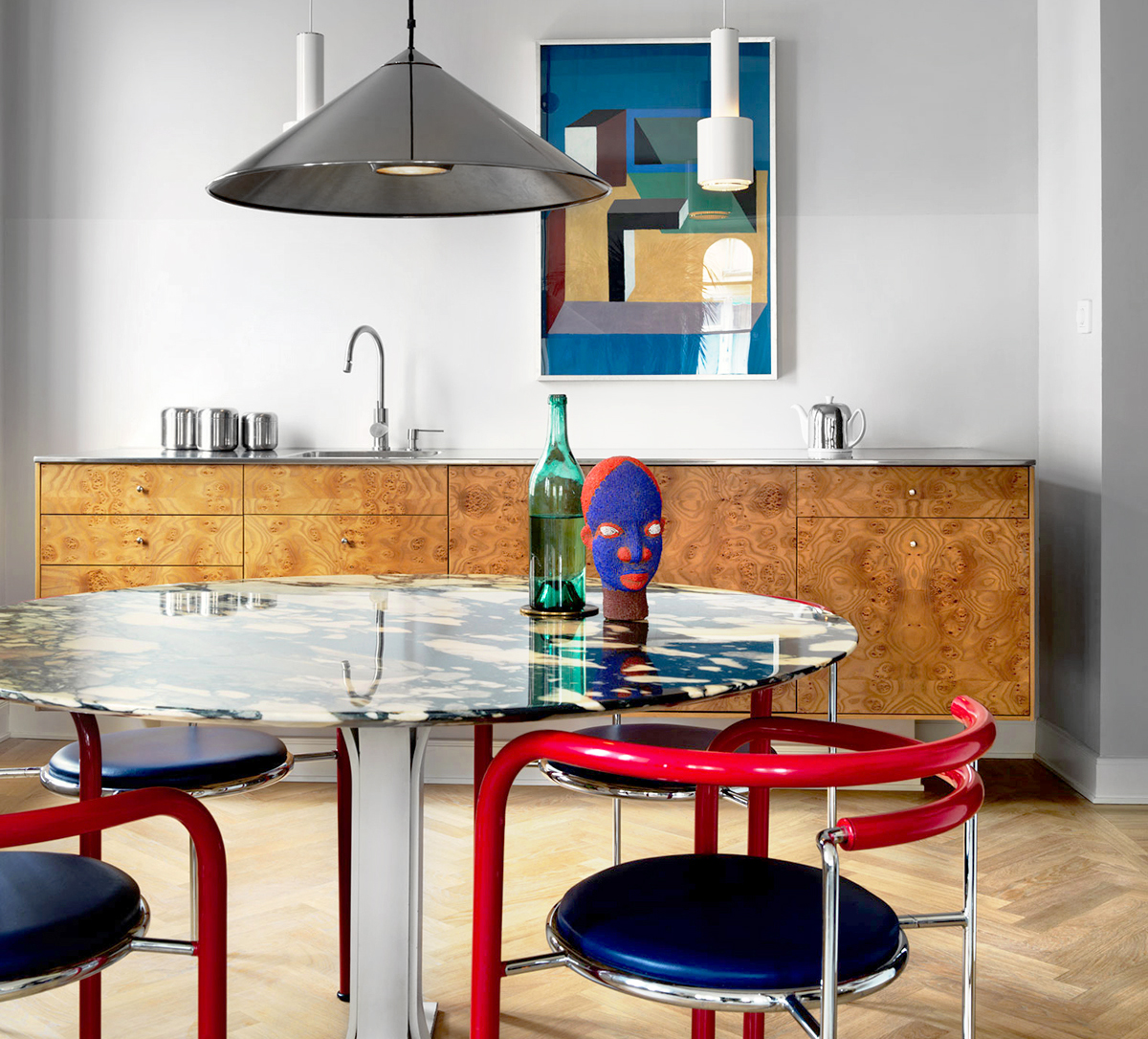 A weekly Saturday recap to share with you our favorite links, discoveries, exhibitions, and more from the past seven days. This week: A Danish design studio combining flowers with furniture, an Italian artist making neo-classical baskets, and a mystery interior with the perfect 60s-meets-80s vibe (above).
Discoveries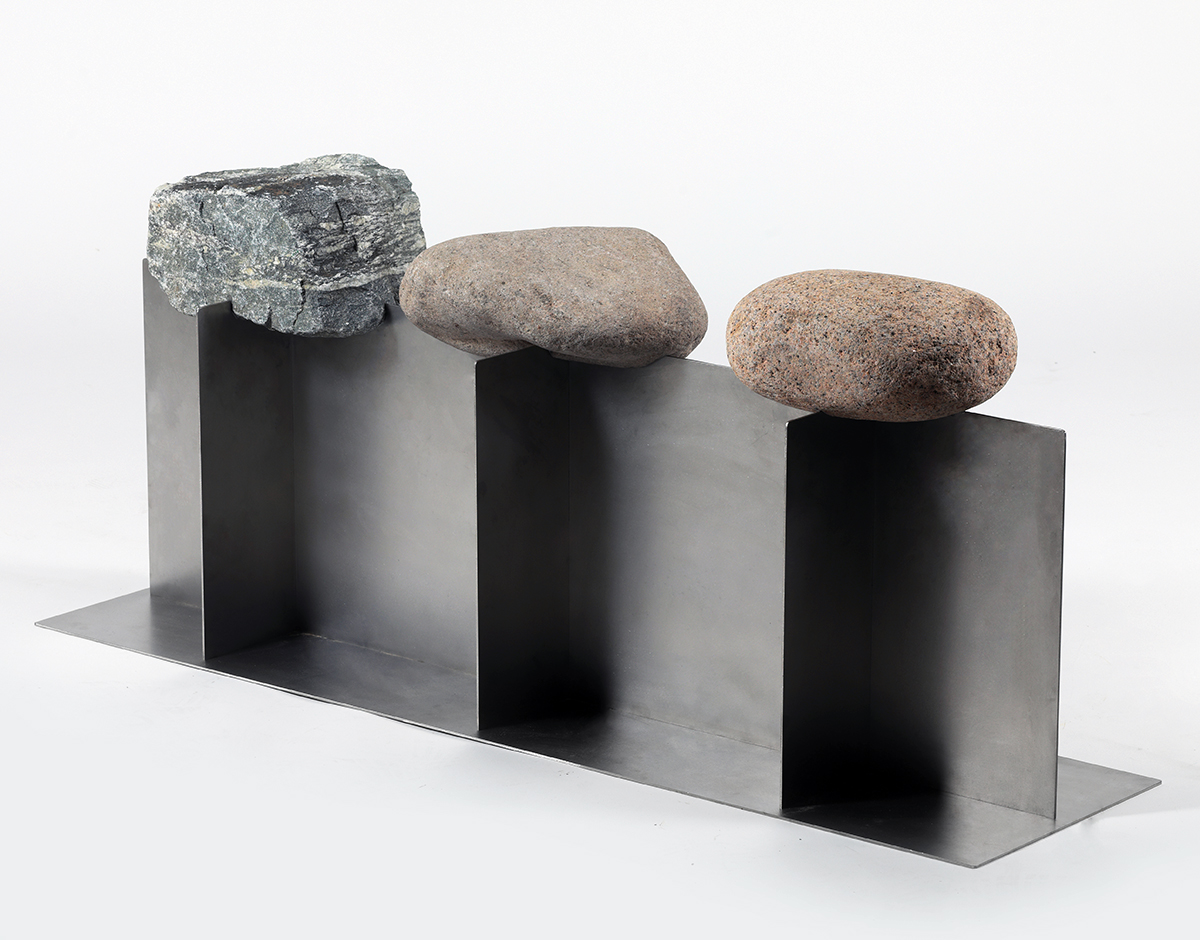 When a Korean resort asked the students at Seoul's Sangmyung University art school to create works for its property, they decided to focus on its gardens; Chiho Cheon's contribution was the Boundary bench, meant to provide a literal meeting point between the surrounding nature and the manmade.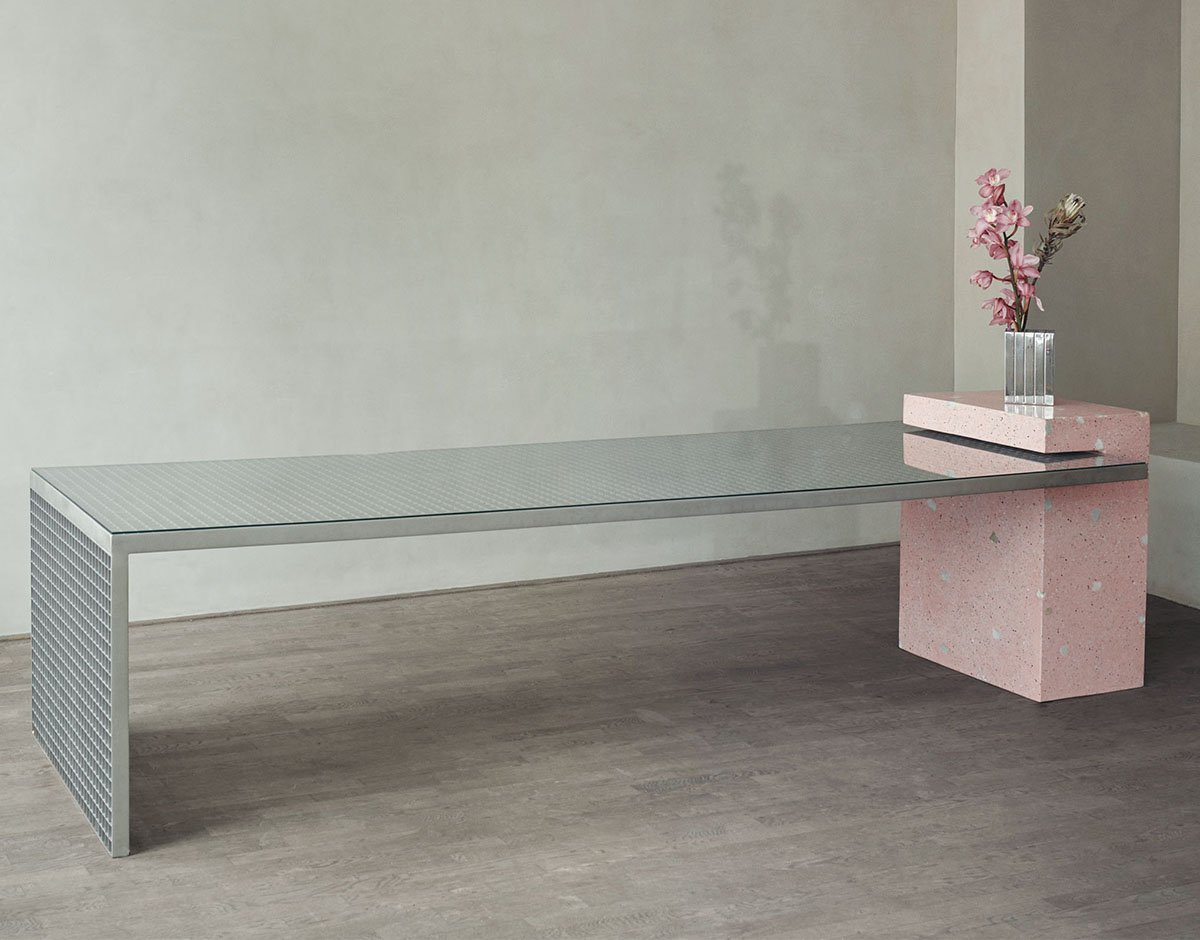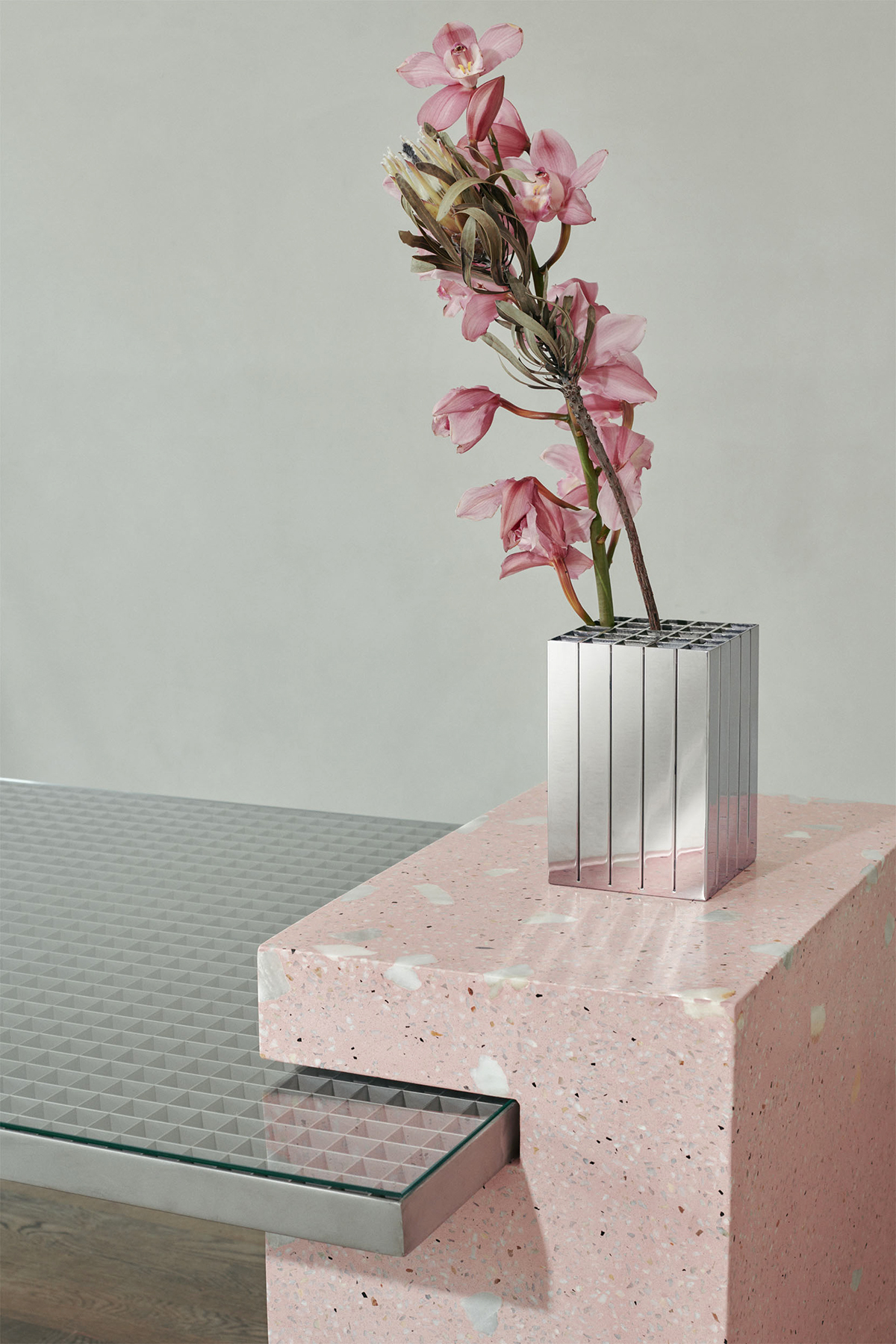 These days — as the style world's obsession with florals has hit epic proportions — it's common to see design shoots that spotlight expressive bouquets. But an intriguing new Copenhagen store and studio called Tableau has taken the convergence to a whole new level, focusing its entire oeuvre on the marriage of design, art, and flowers, with a portfolio that sees little distinction between its vases, its arrangements, and its furniture, like the new steel-and-terrazzo table pictured above. (Photos: Michael Rygaard)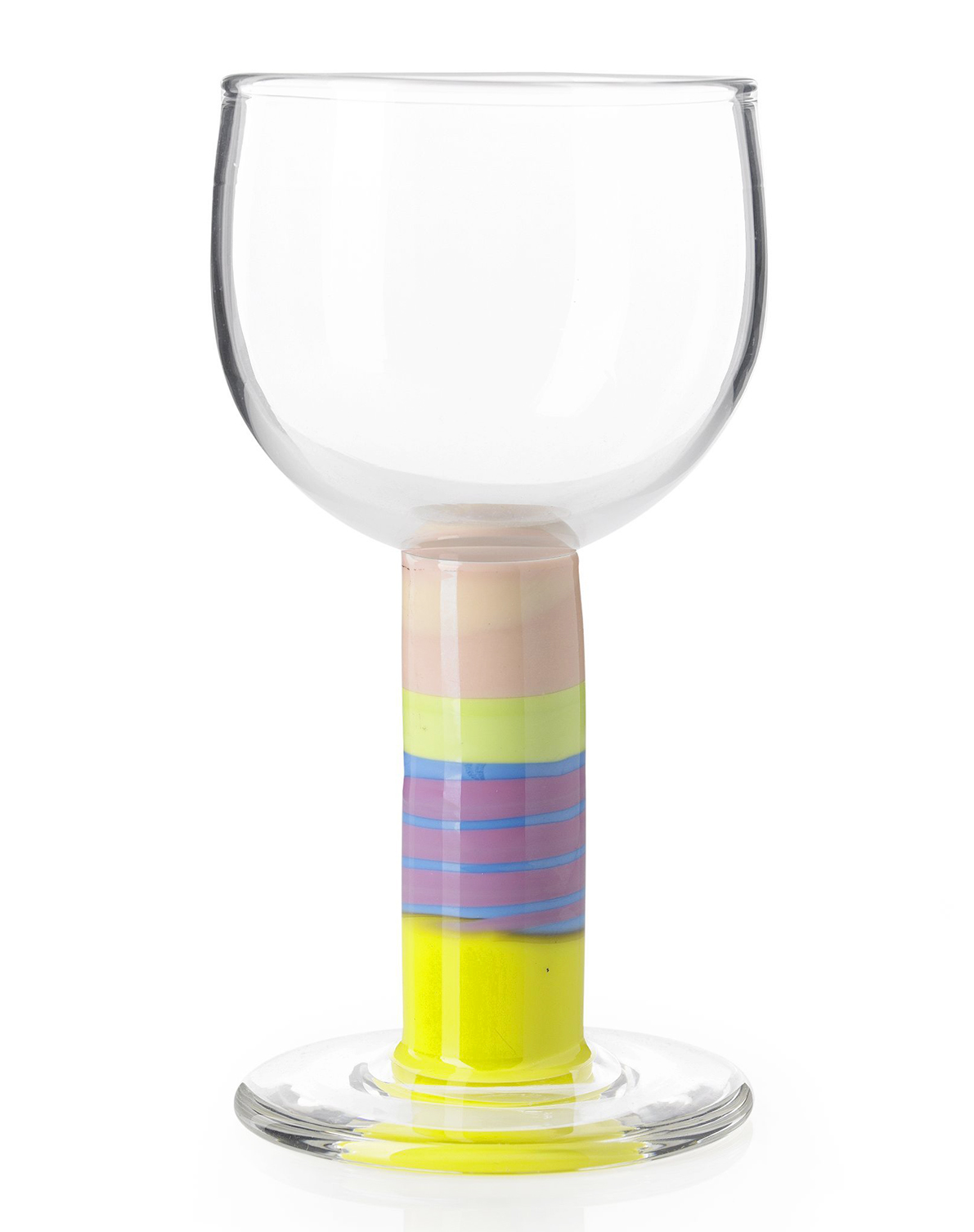 Remember our Current Obsession column about Kaj Franck's glass goblets? The one in which we told you to set an eBay alert, then set one ourselves, only to realize it's basically impossible to snag one for under $500? Well, if you're still in the market for goblets, we've found another option for you: The 1960s Pop glass series by Finnish designer Gunnar Cyren. Though full disclosure, it seems they're approximately 0% more affordable than Franck's.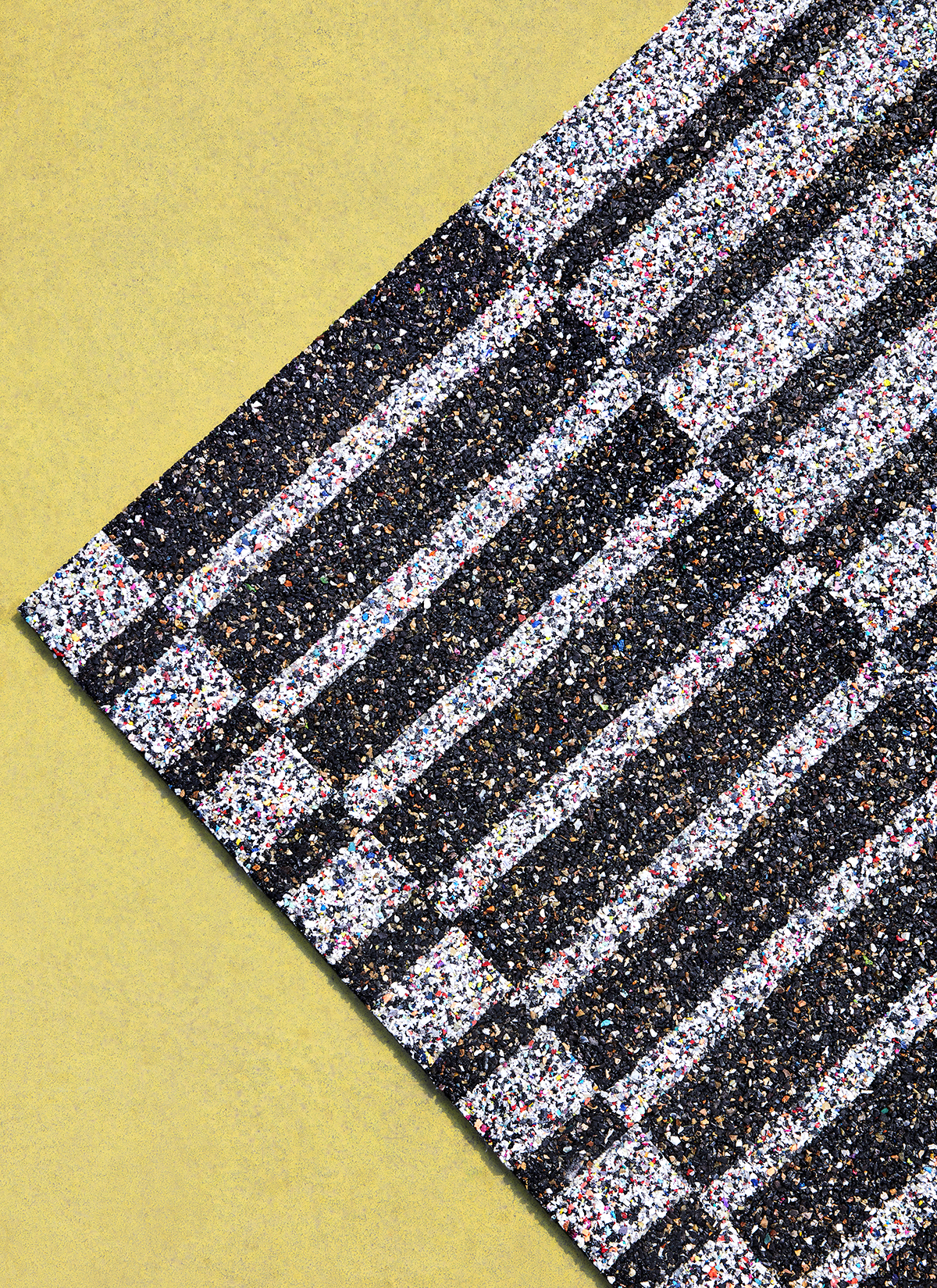 For Adidas, Dutch designer Simone Post has made a series of striped rugs out of recycled sneakers — or, the soles of old, unwearable sneakers, made into rubber granules by the German company I:CO, to be exact. Too bad it's only a conceptual project.

This rug, on the other hand, is in production, but only as a limited edition, presumably because it's both very elaborate and very visually insane (in a good way). It's a new Art Deco–inspired design by Emtivi Studio for Illulian, launching at Maison et Objet.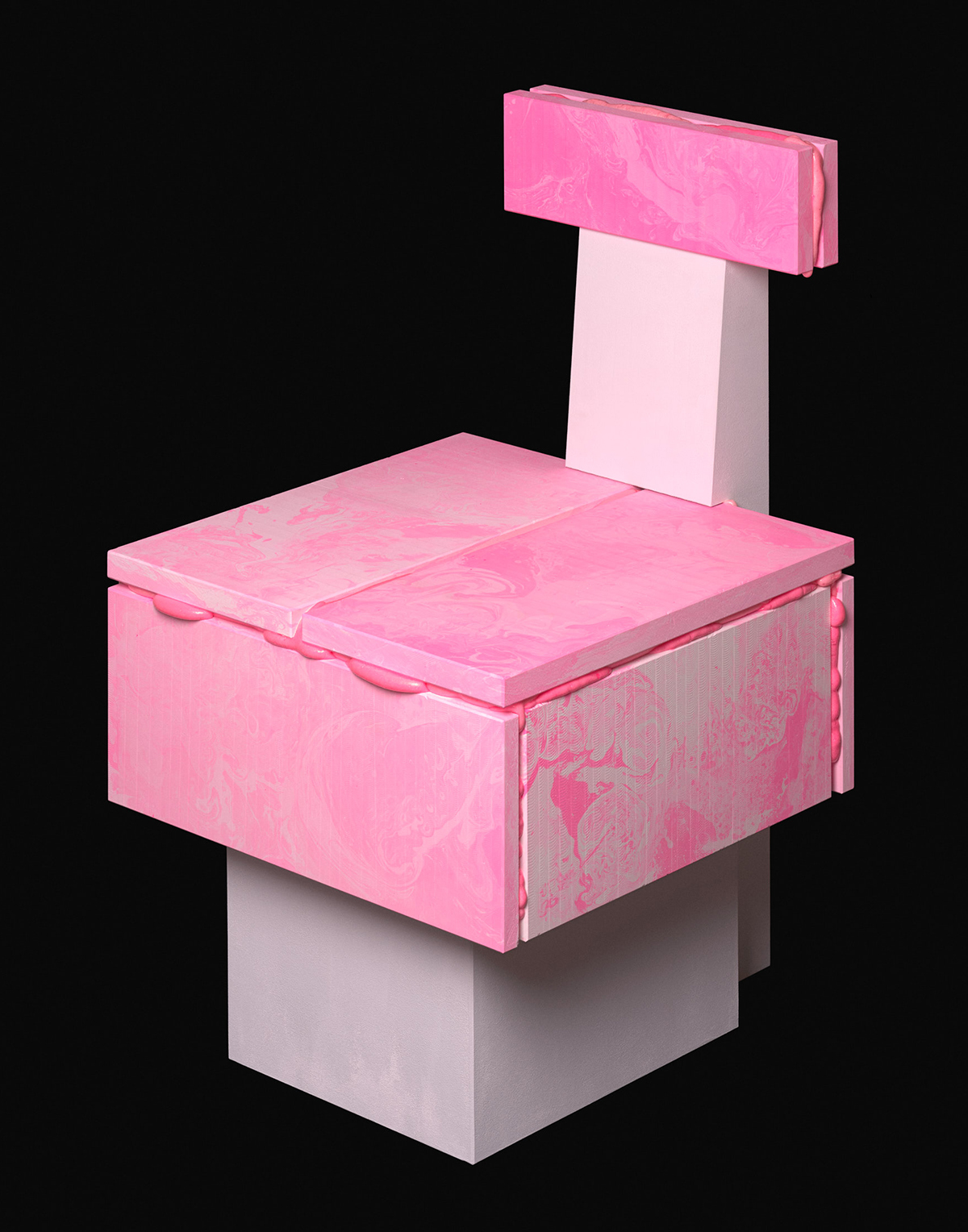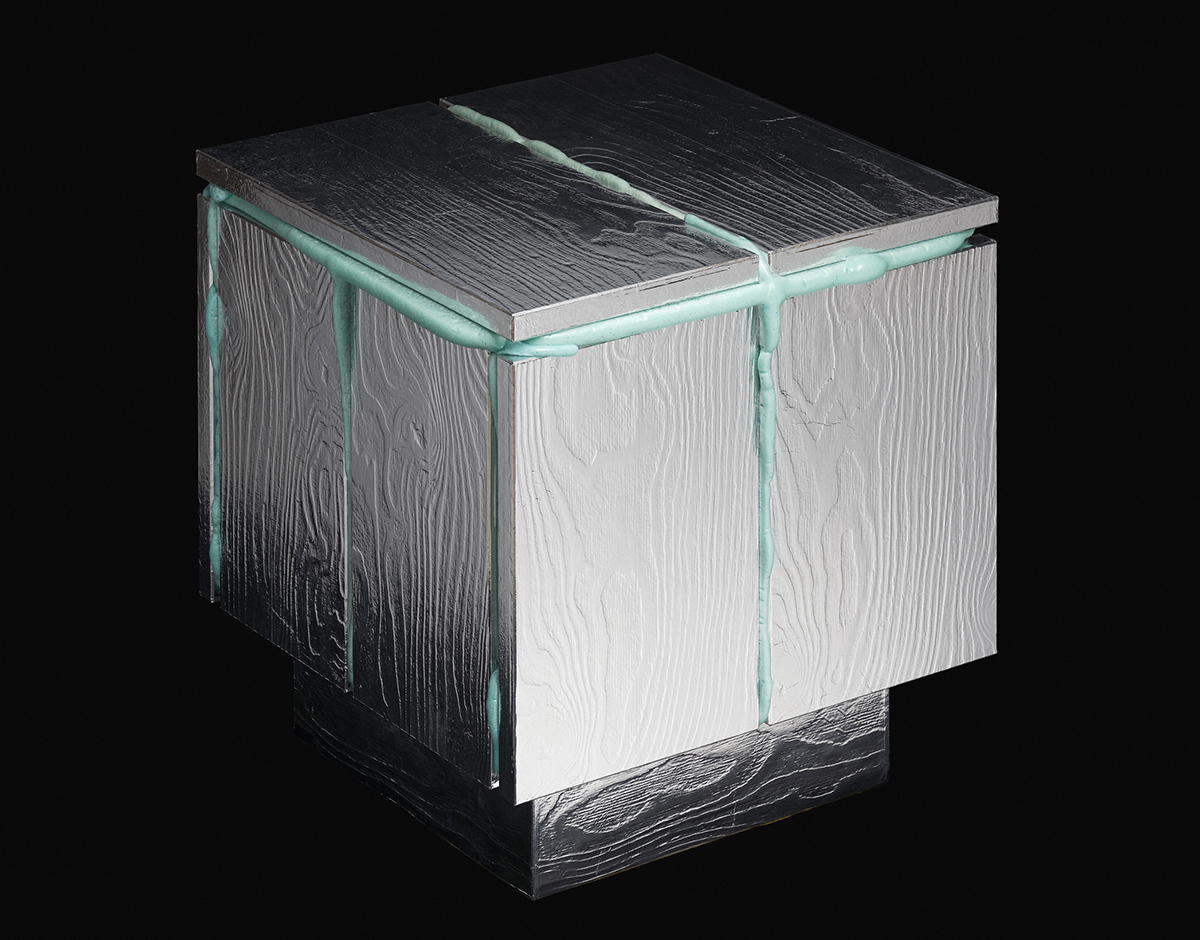 Koren designer Hitencho made his latest collection by using dyed expanding insulation foam to sandwich together either pigmented plaster boards or wooden boards covered in aluminum foil tape. It's an experiment that could have devolved into a messy mess, but the designer managed to keep it classy. (Photos: Kim Kyoungtae)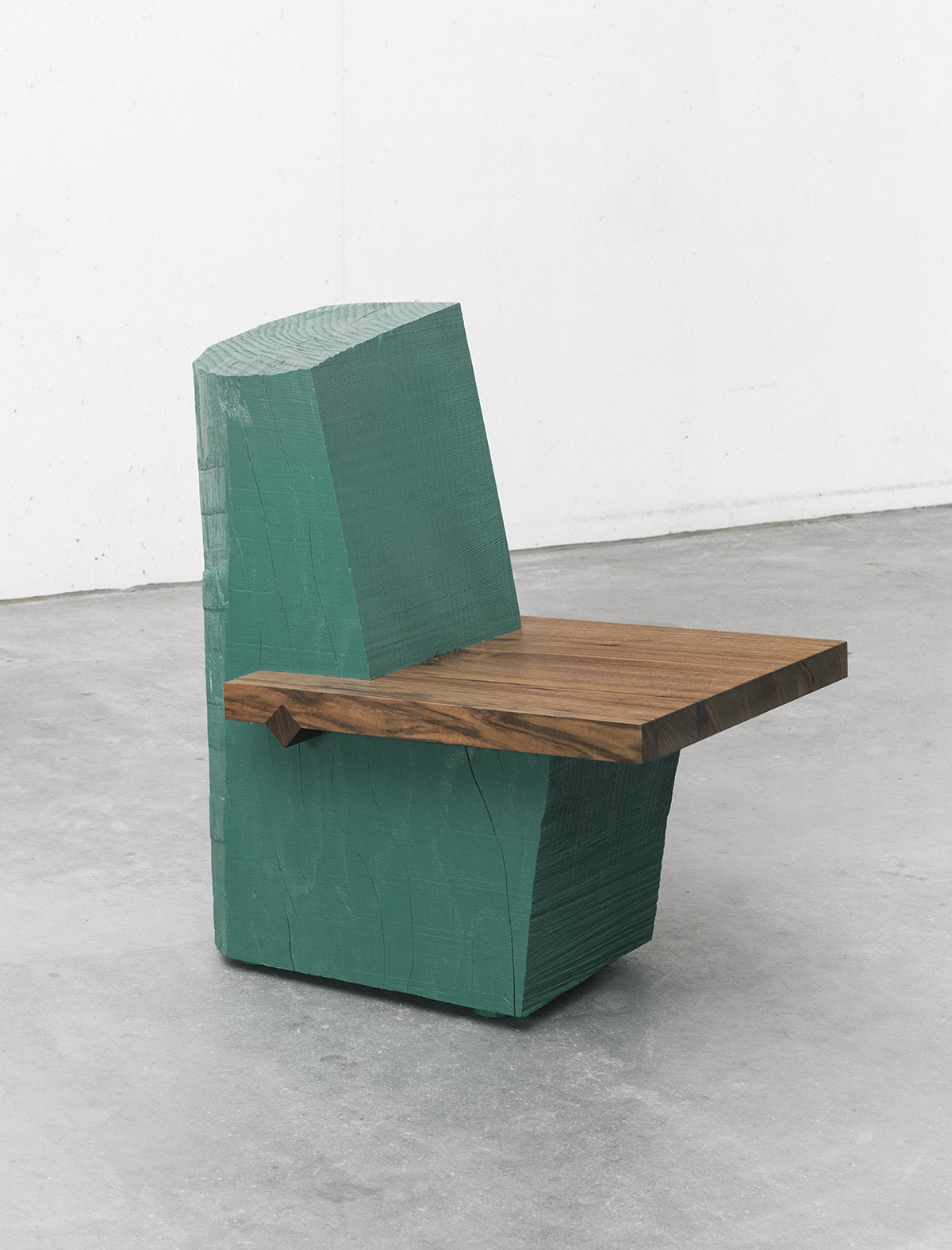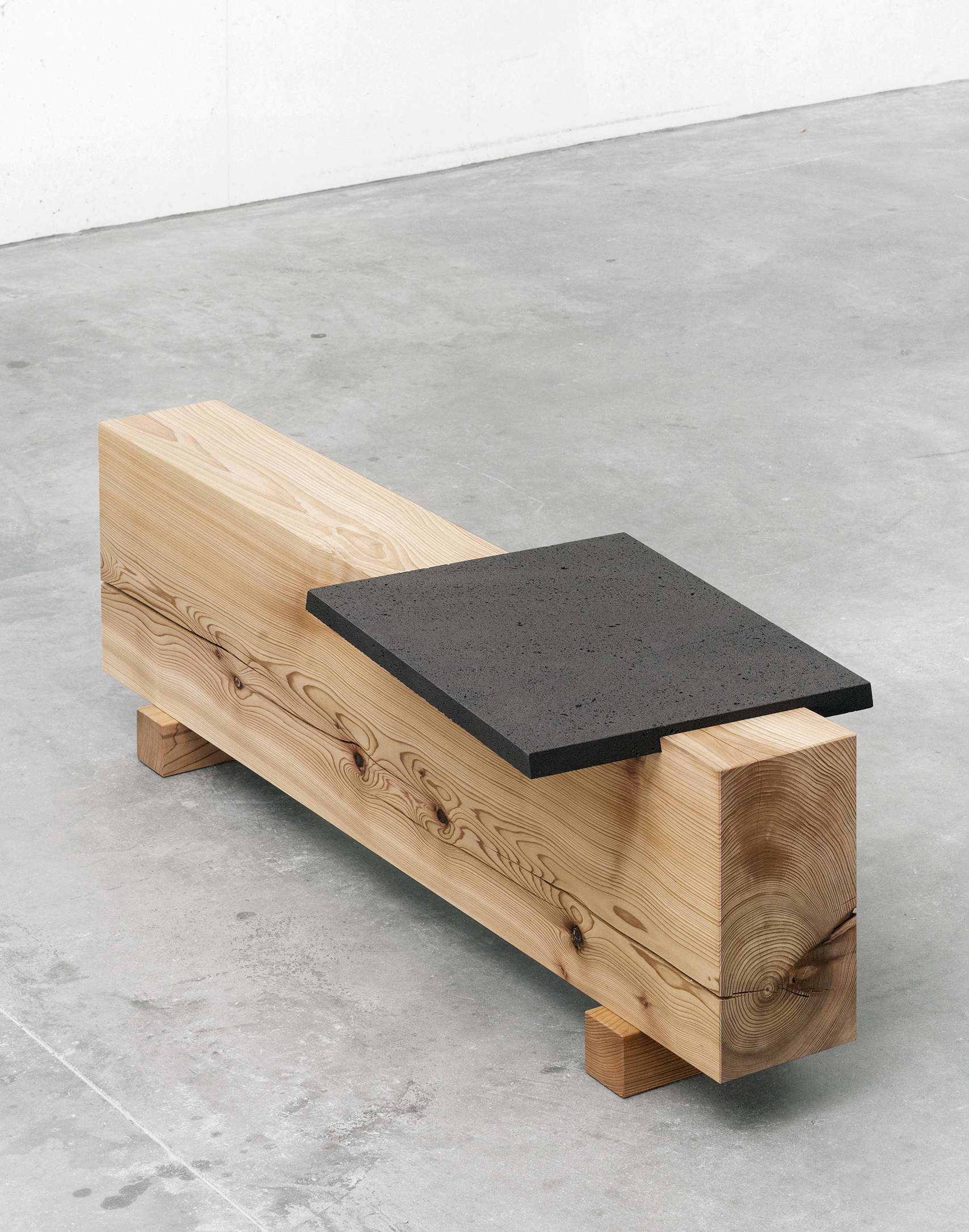 When asked to participate in an exhibition at Maison et Objet by the Rong Design Library in China — a non-profit materials library that aims to promote traditional Chinese handicraft techniques — Swiss designer Sebastian Marbacher created a series of wooden chairs and benches that highlight sun mao joinery methods with contemporary shapes and colors.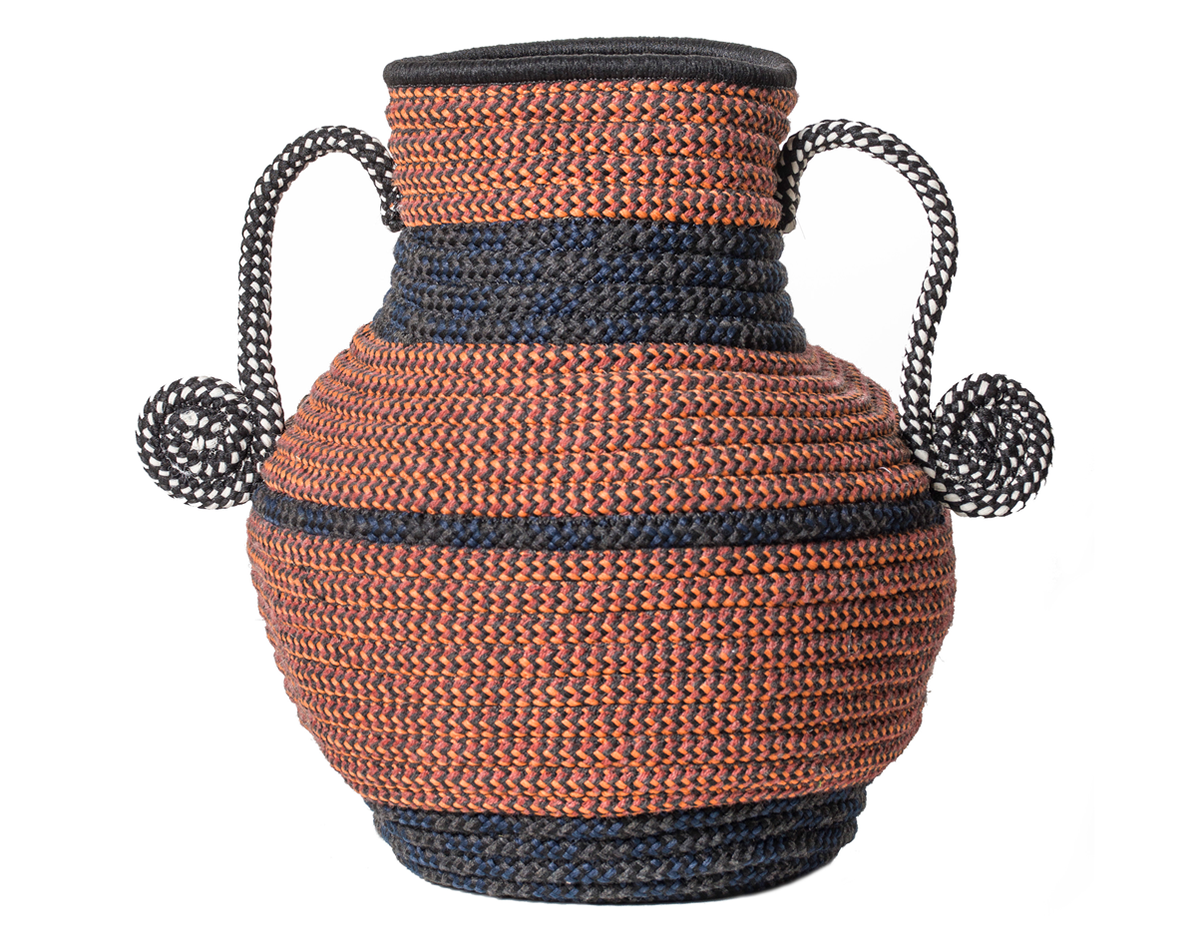 Our favorite new discovery this week: The woven baskets of the Italian artist F. Taylor Colantonio, which are inspired by ancient Greek amphoras and which we spotted on the Instagram of Coming Soon. So. Freaking. Amazing.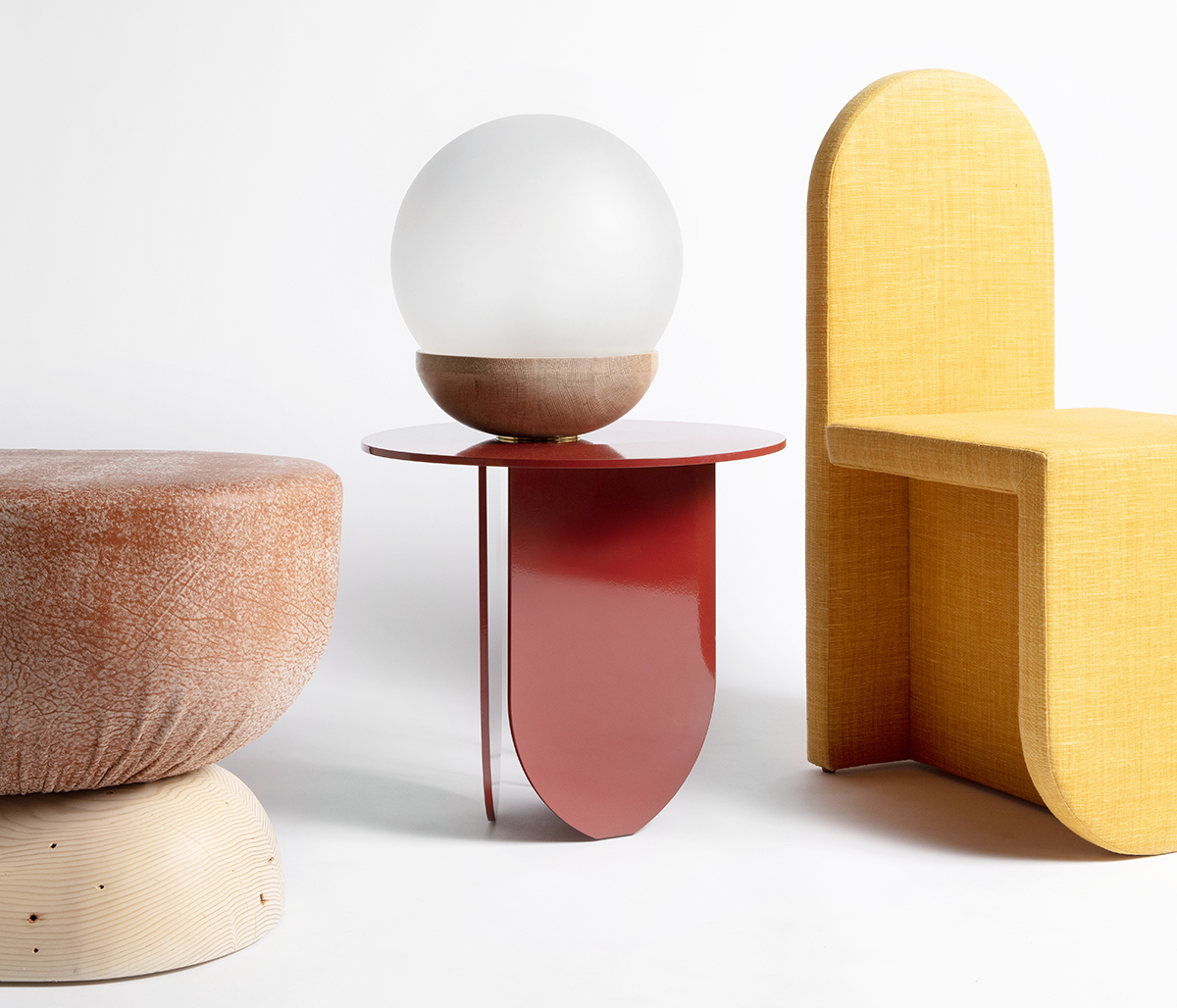 By now you'll recognize the name Cuffhome from our 2018 American Design Hot List, but the L.A. interiors and furniture studio didn't receive images of their newest works — or new colors of their existing works, rather — in time for their announcement last week. So, we're sharing one here instead. (Photo: Daniel Hennessy)
Exhibitions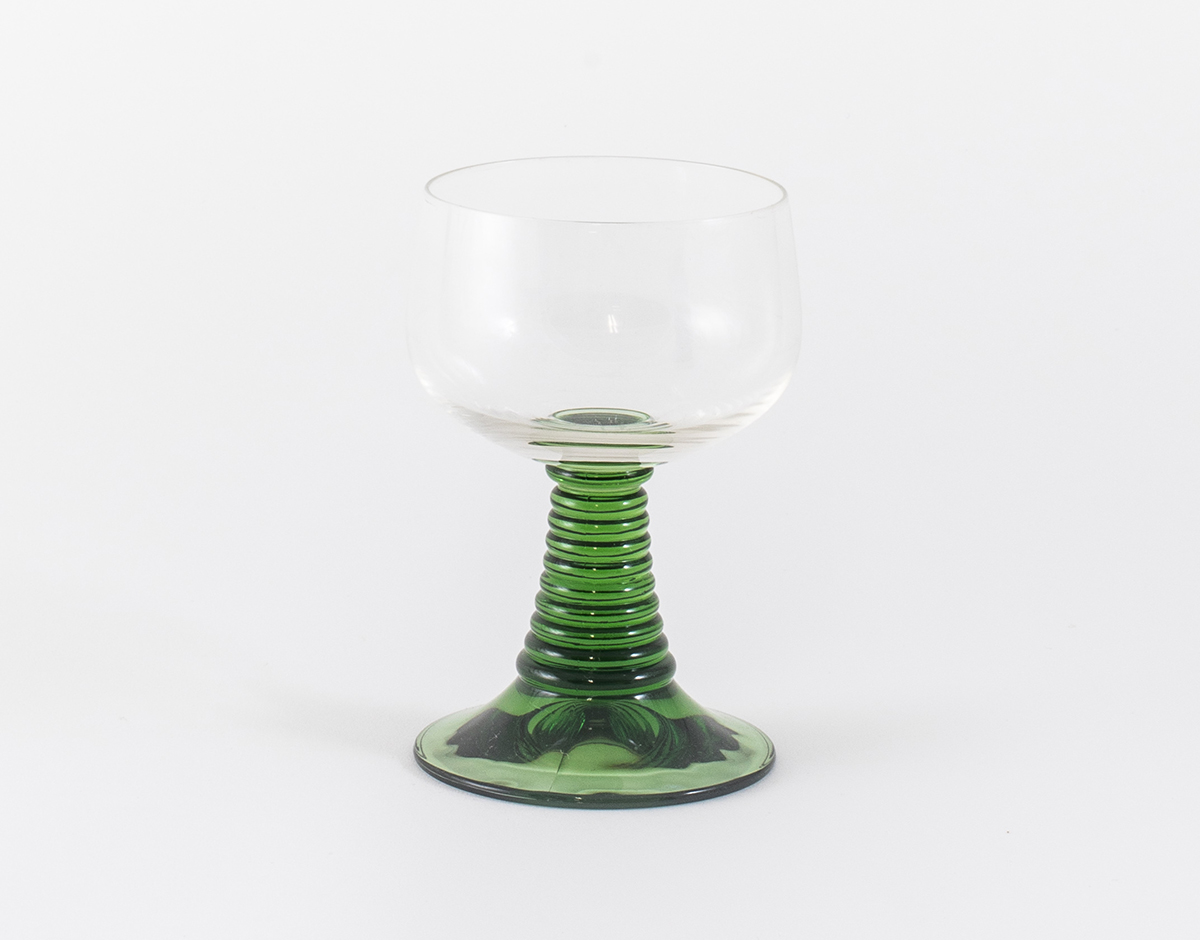 Maneira gallery's latest show, which closed today, was quite ambitious — 33 artists, architects, and designers presenting anonymous objects they found next to small, useful objects they made.  We chose five of our favorites for today's Saturday Selects column, and are sharing the gallery text that explains each one. First — a goblet (!) found by artist Michael Van Den Abeele: "I enjoy the proportions of the voluptuous foot and common cup of the Römer wine glass, as well as its name, a German fantasy of Roman antiquity."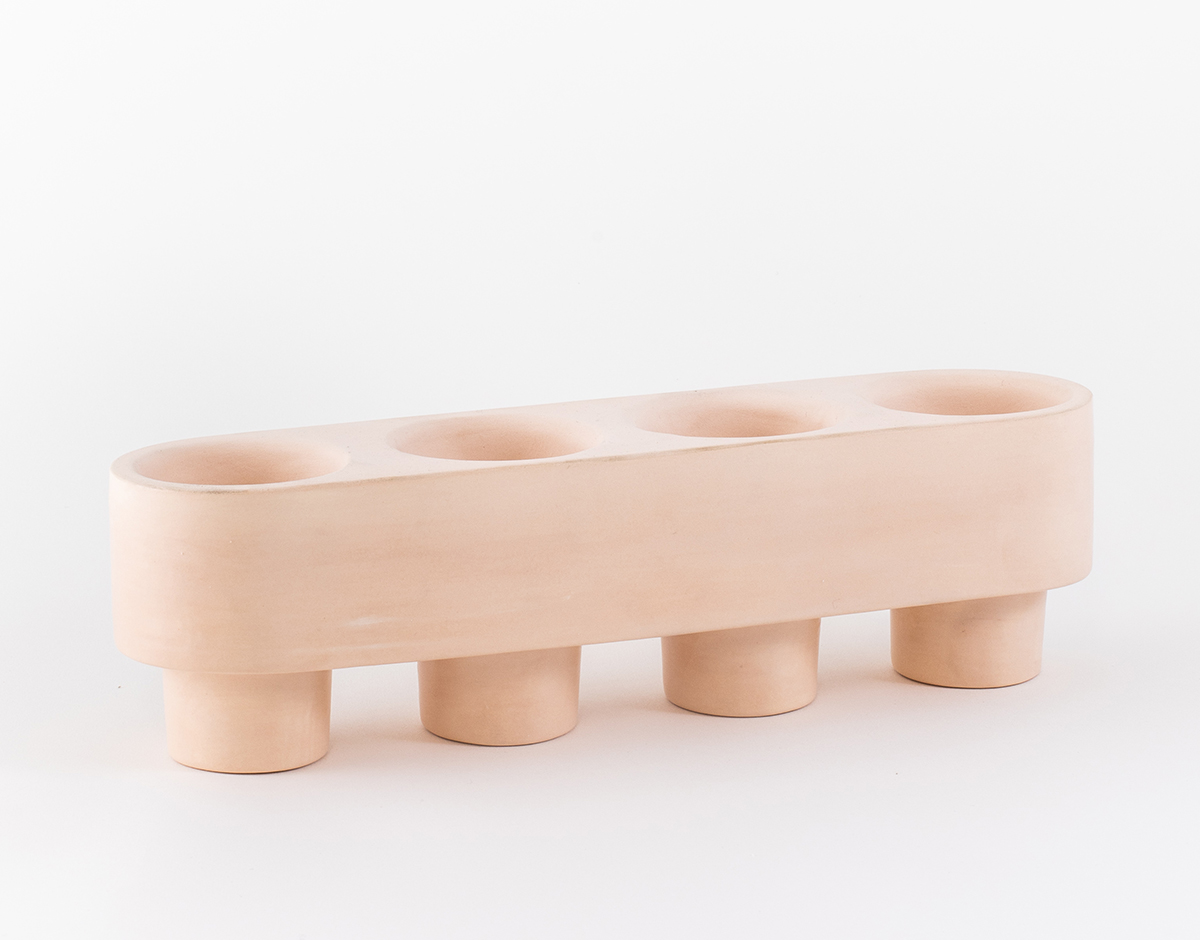 A "candlestick" found by ADVVT Architects: "Left at the building site. Good woodworkers use taps for finishing. This left-over piece of wood with holes reveals that craftsmanship. The ideal candlestick. For more than one candle."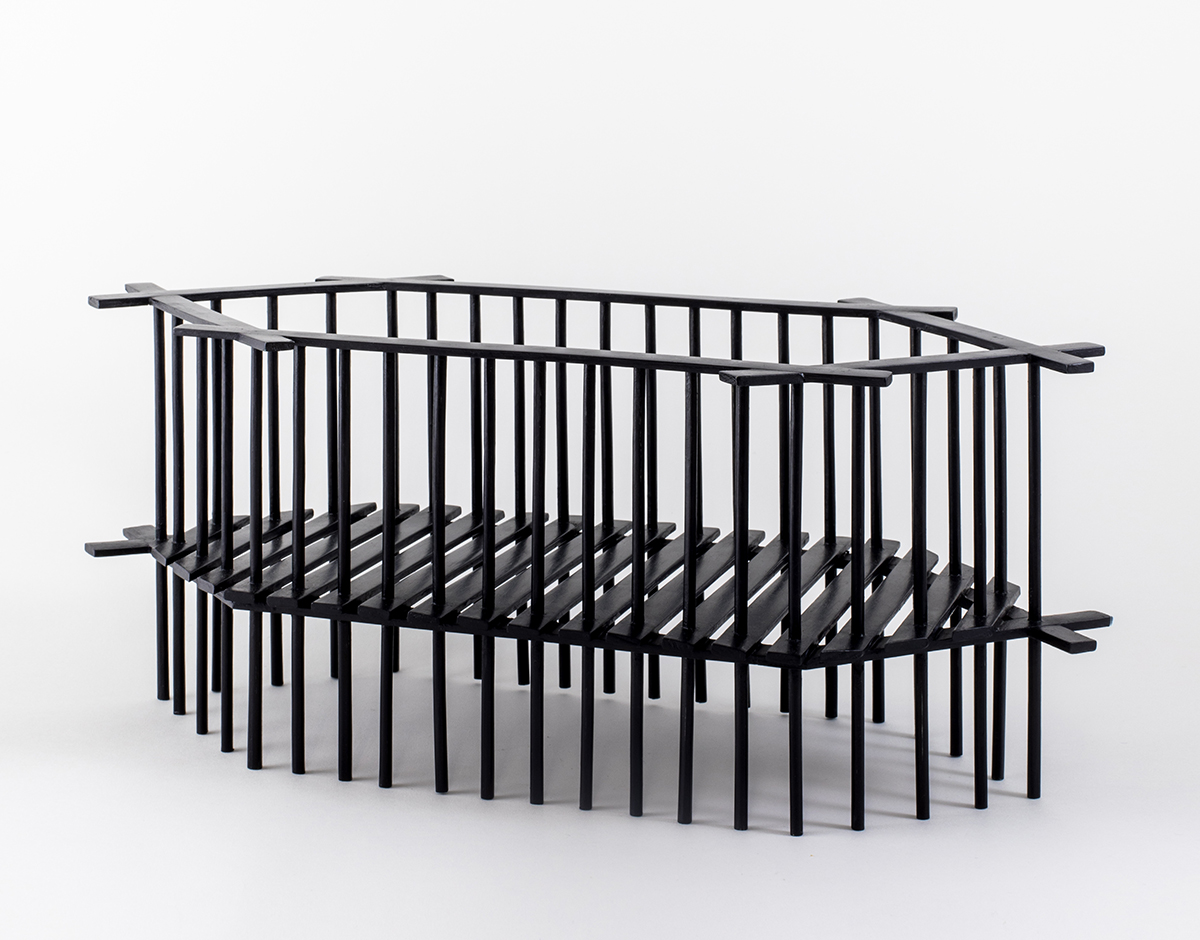 An Egyptian bread basket made from bamboo and indigo by Studio Mumbai (no further description).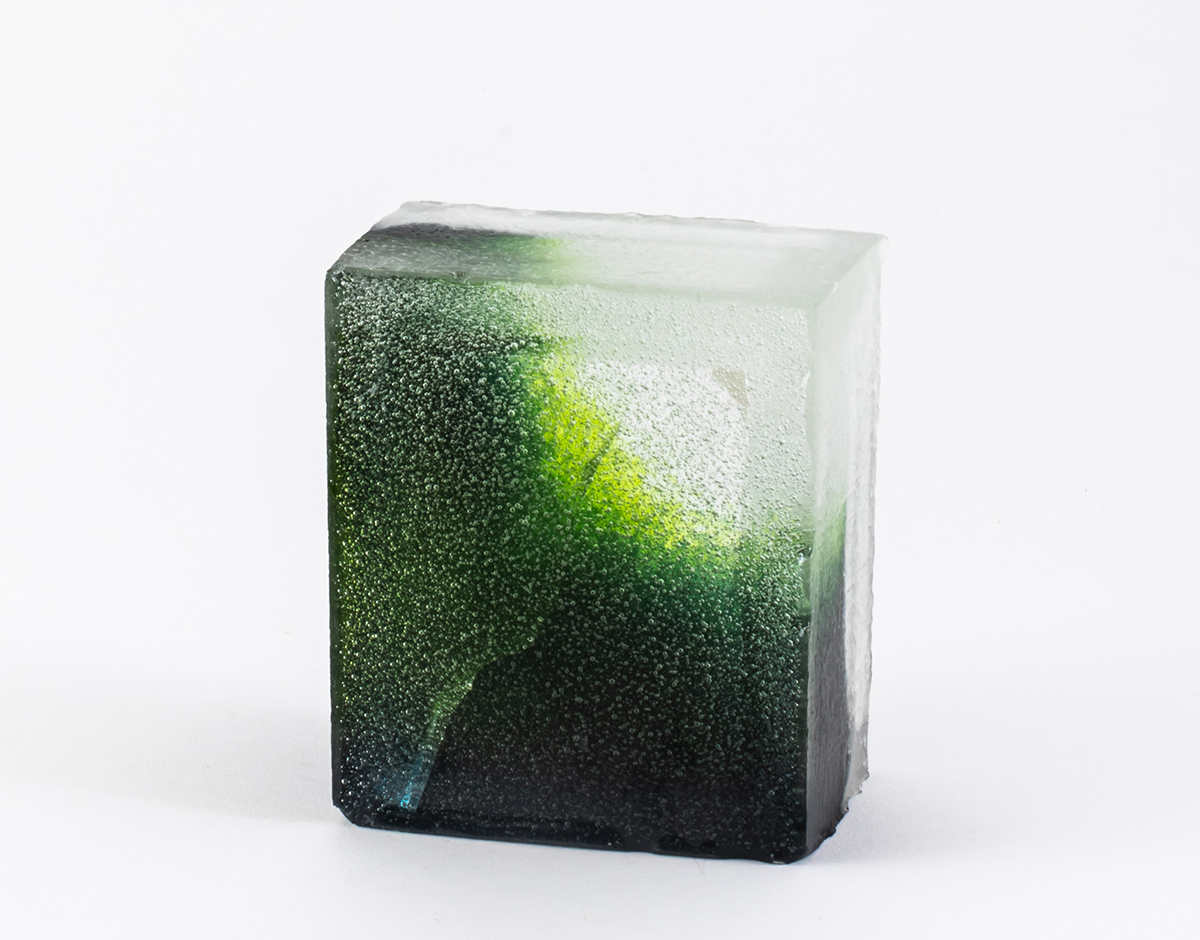 A cast-glass test object by Studio Anne Holtrop (no further description).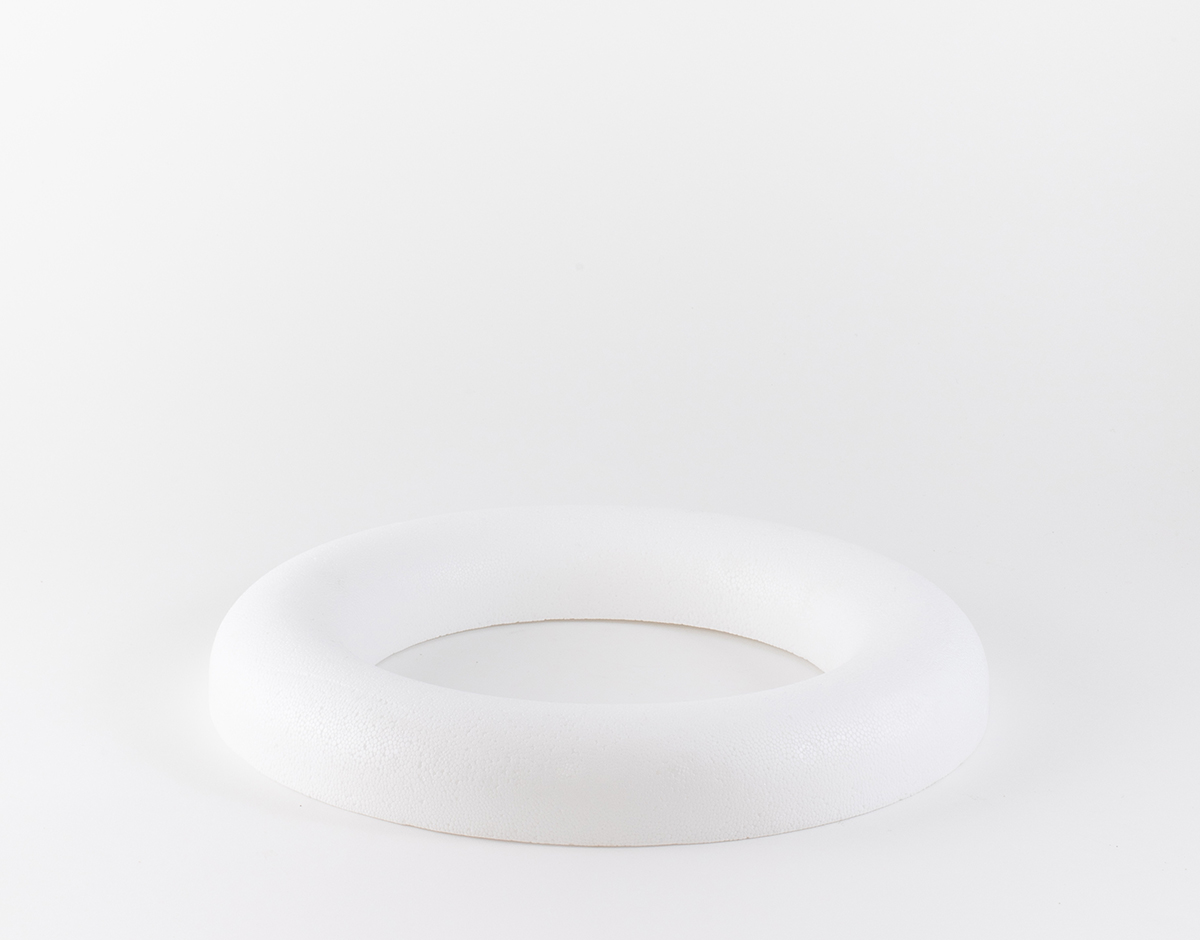 A styrofoam "frame" found by graphic designer Michael Bussaer: "This foam ring has been hanging in my desk for a while. I use it as a frame. A picture frame: a decorative edging for a picture, such as a painting, drawing or photograph, and is intended to enhance it, make it easier to display or protect it. Picture frames are generally square or rectangular, though circular and oval frames are not uncommon."
Links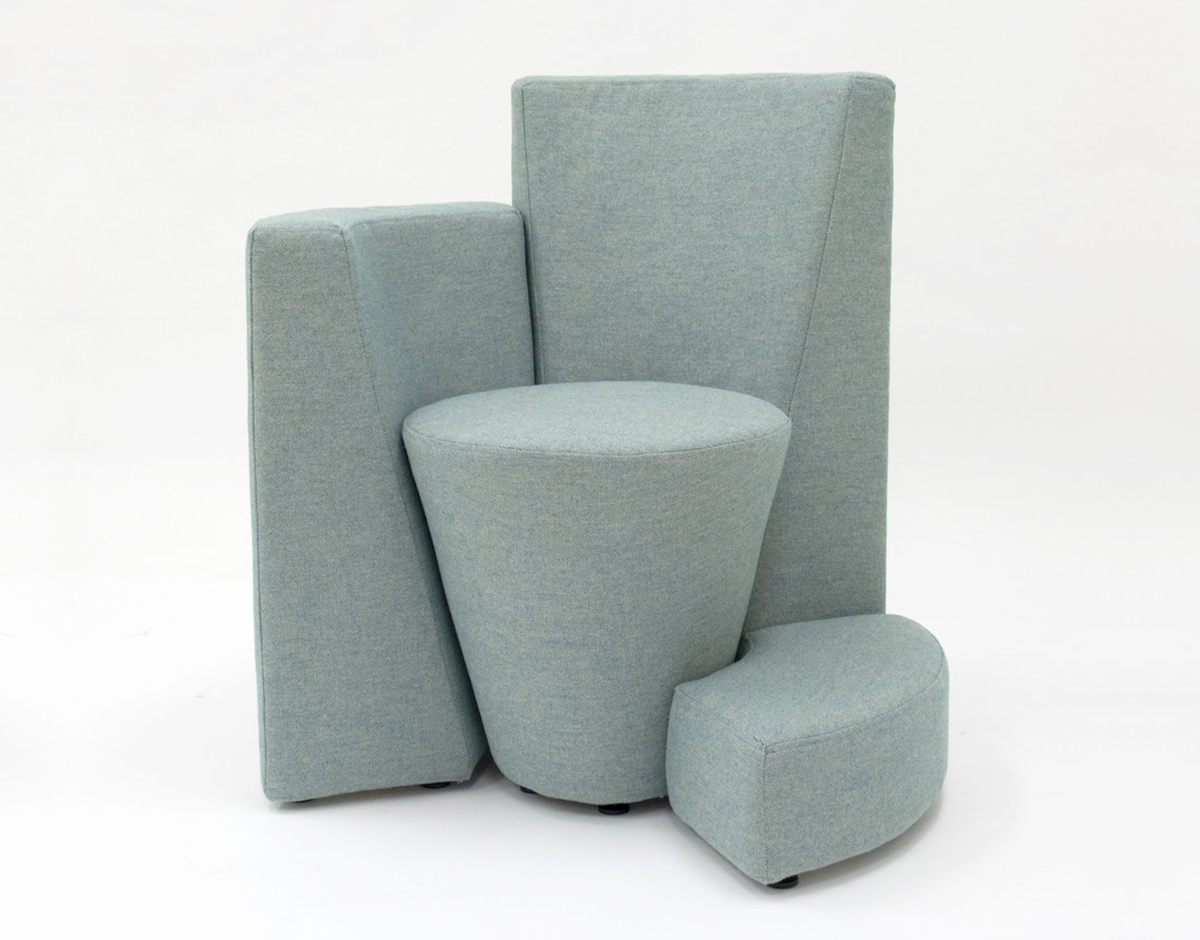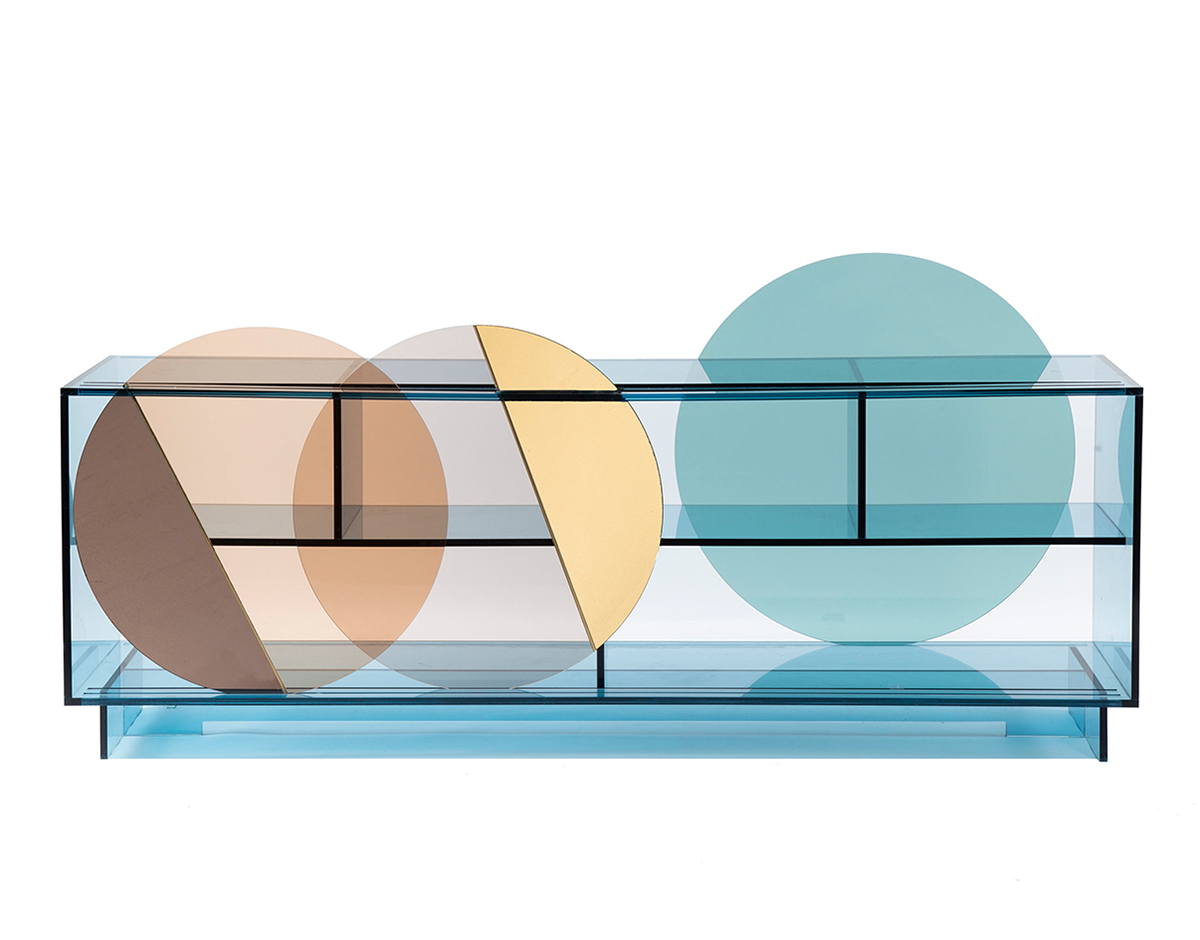 Wallpaper's annual Graduate Directory was recently announced, and among our favorites were Hannim Song (above top) and Chloe Duran Stone (above bottom), whose work we've been tracking on Instagram for awhile now.
Interiors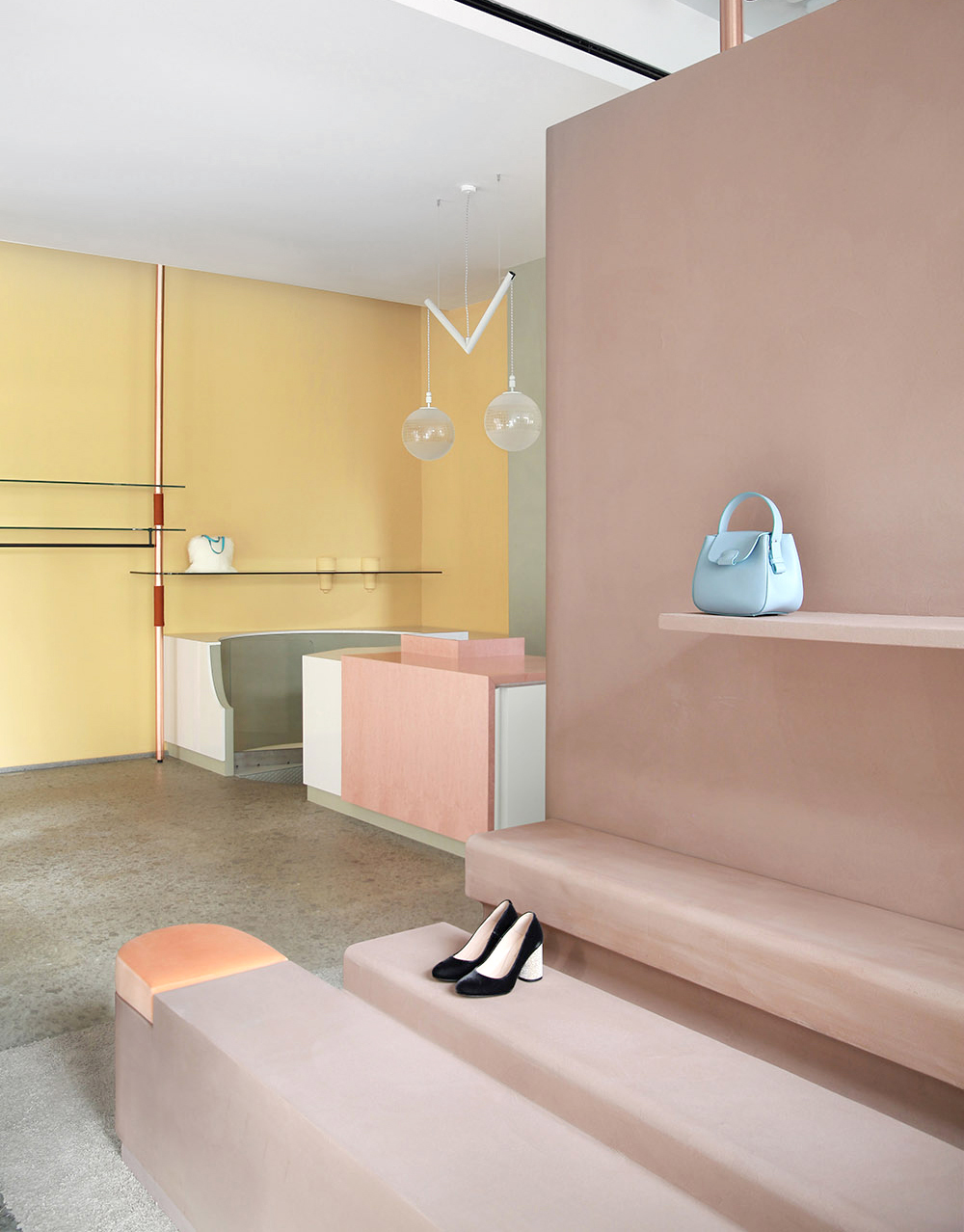 Italian firm Marcante-Testa was recently asked to redo the interiors of a 40-year-old iconic fashion boutique in Milan called Imarika, and filled it with pastel fixtures and copper and plexiglas fittings. "The formal expression and the consideration of material … do not interfere with the architectural shell, but instead create an architectural landscape; an approach that makes reference to the extraordinary experience of the Olivetti shops, designed by Franco Albini, BBPR, and others between the '30s and the '50s," writes the studio.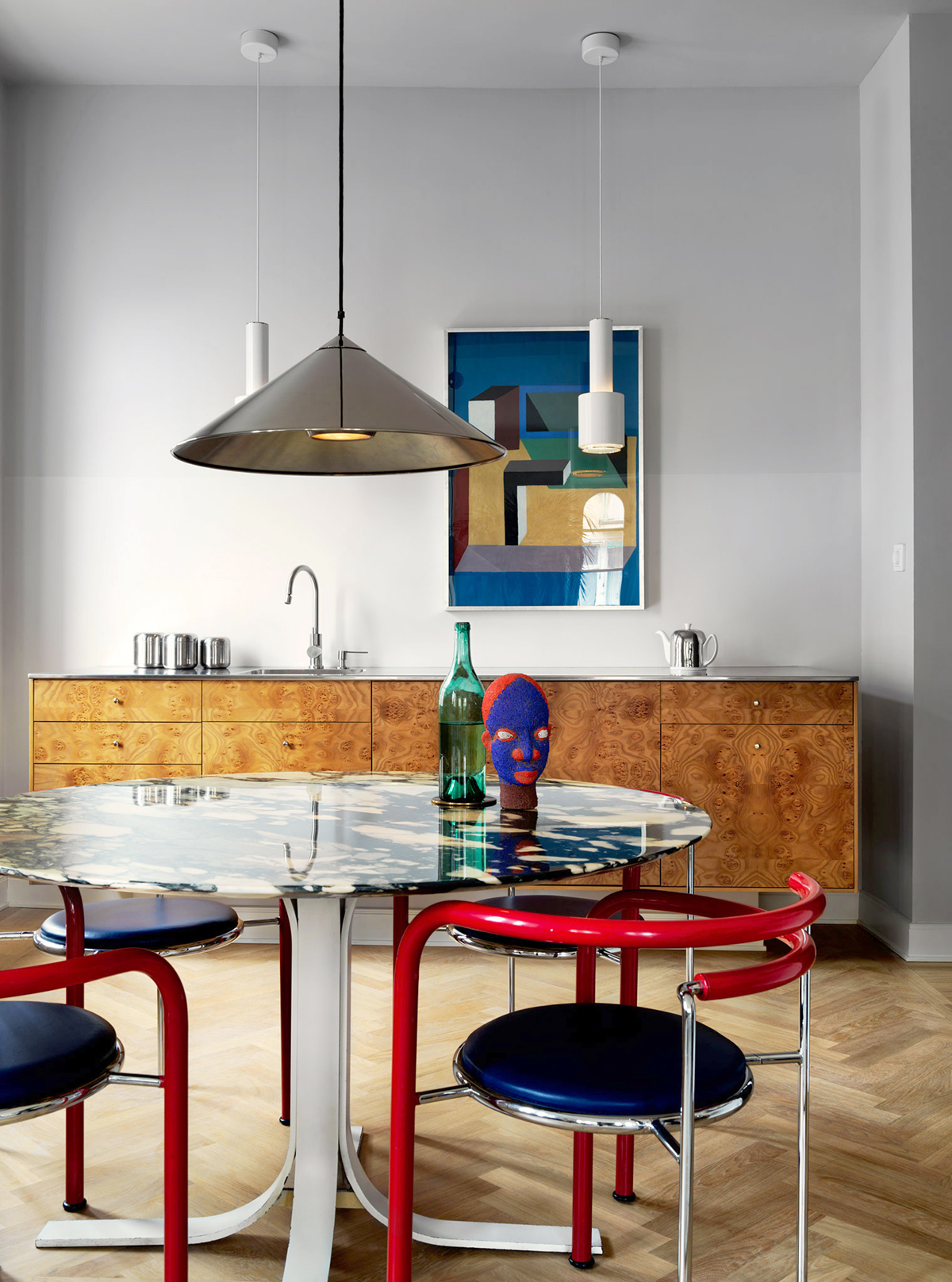 We found this image on Atelier de Troupe's Instagram — it's a shot by Jonas Ingerstedt of an eclectic mystery interior for Elle Decoration Sweden, where the '60s meets the '80s.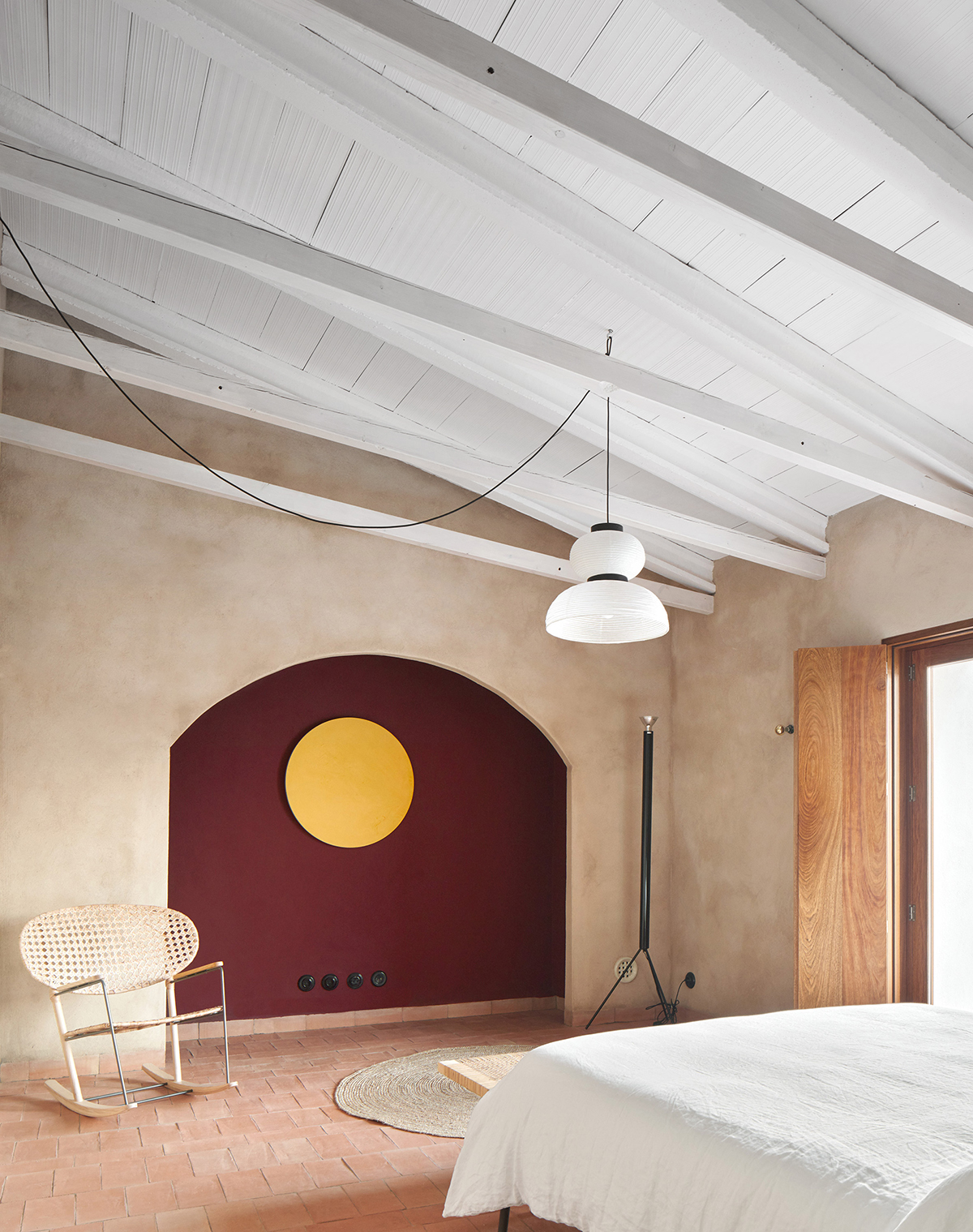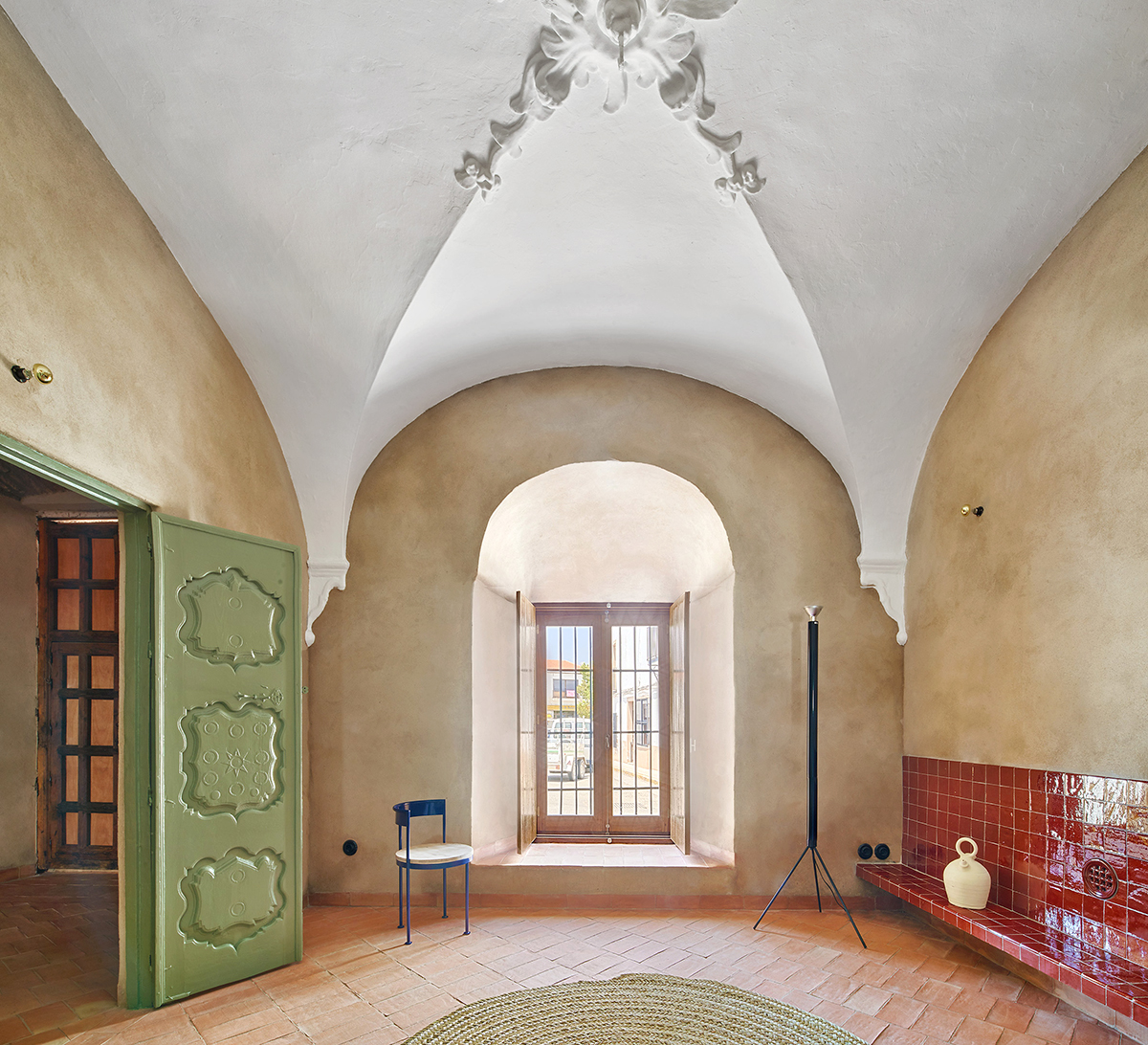 Another architecture submission this week was the newest project by Spanish agency Lucas y Hernández-Gil, a renovation of an 18th century guest house that's so elaborate we can only imagine what the main house looks like. It's called "New Rural Guesthouse VB," and we had the momentary wild fantasy that it was for Victoria Beckham, but then we realized it's in a town called Villalba de los Barros — oh well.