01.08.19
The 2018 American Design Hot List, Part II
This week we announced our sixth annual 2018 American Design Hot List, Sight Unseen's annual editorial award for the 20 names to know now in American design. We're devoting an entire week to interviews with this year's honorees — get to know the second four Hot List designers here, then follow this link to shop their work in a special nine-week trunk show on Moda Operandi that also features objects by past Hot List winners.
Cuffhome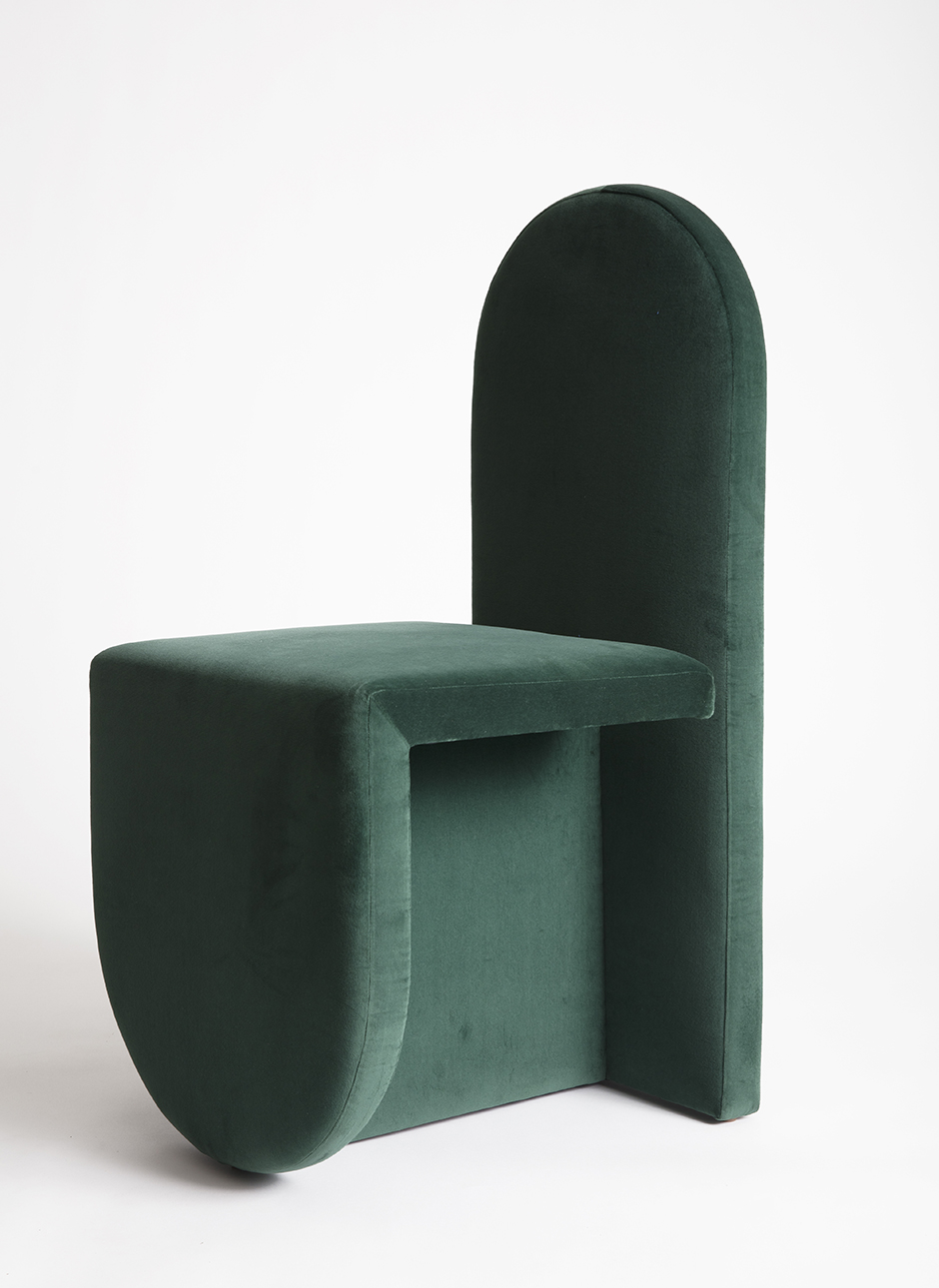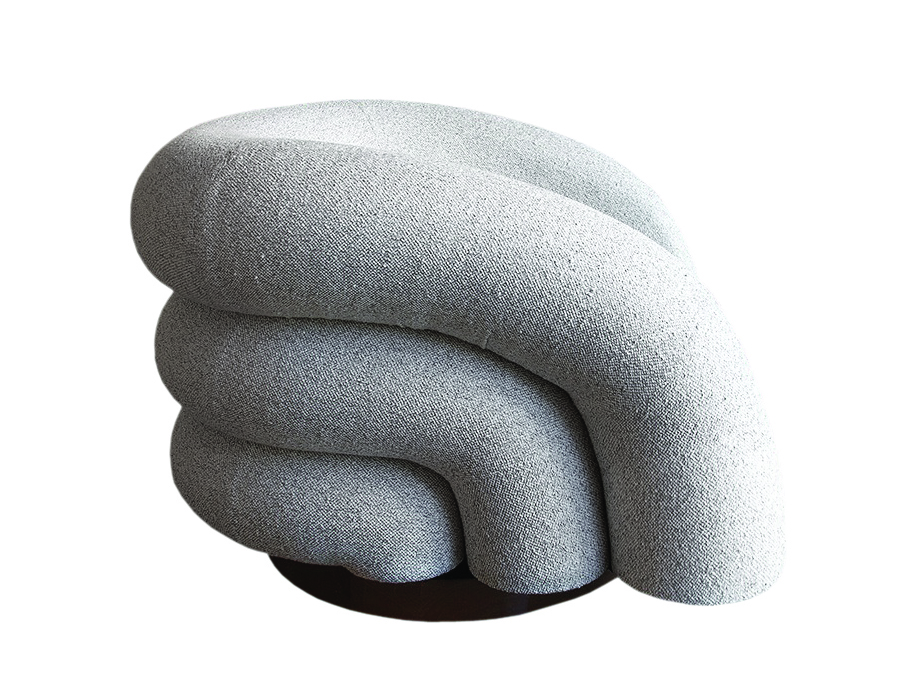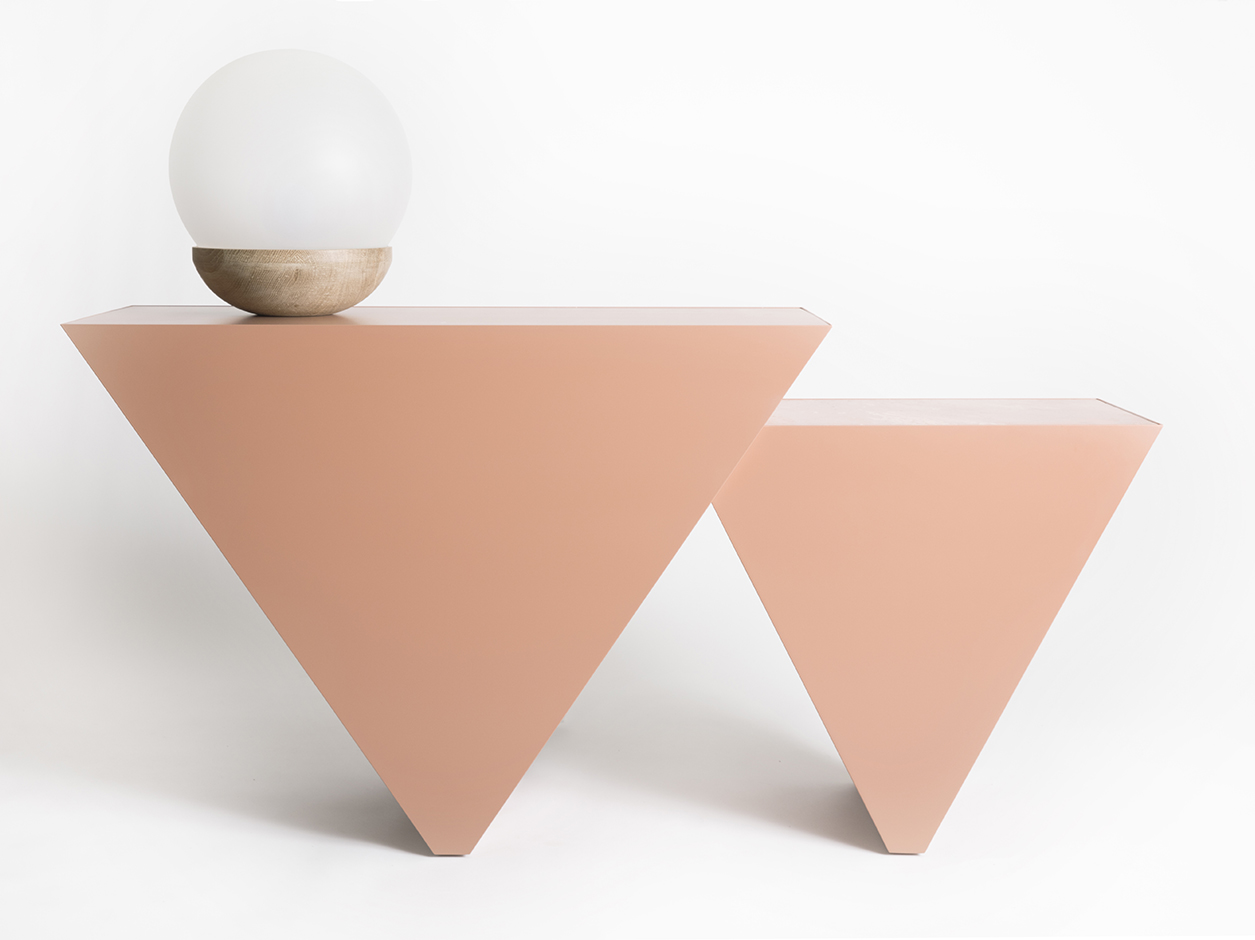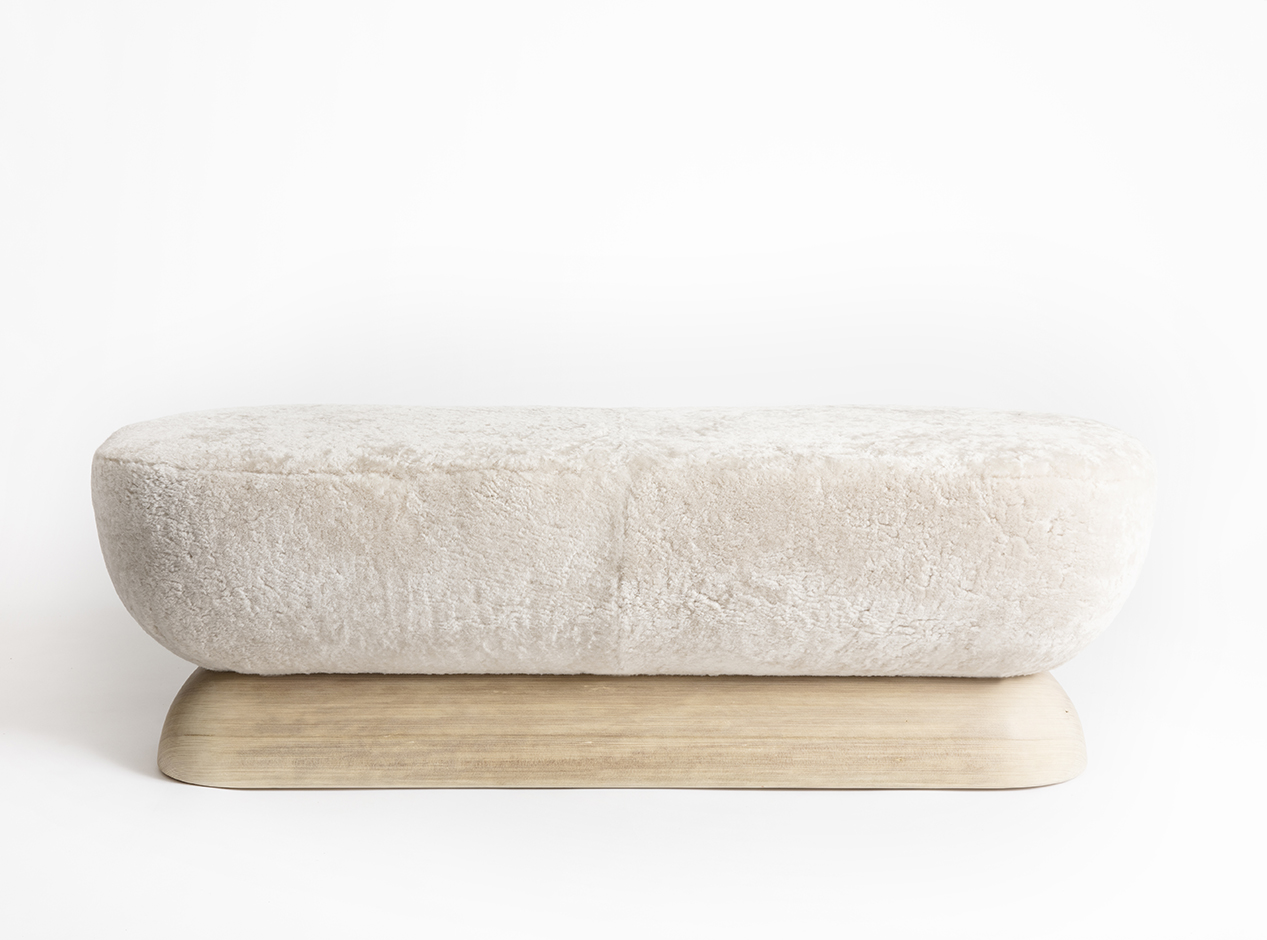 Los Angeles, cuffhome.com
Partly a residential and commercial interiors firm, Cuffhome was founded in L.A. a decade ago by Wendy Schwartz and Kristi Bender. Yet the pair didn't catch our attention until this year, when they released a furniture collection full of simple yet contrasting geometries (soft curves, sharp angles) and textures (velvet, powdercoated metal) — with more to come in 2019.
What is American design to you, and what excites you about it?
For us, American design is defined by our accessibility to both resources and to a creative freedom to make up the rules as we go. This, coupled with a relaxed and unpretentious approachability. We thrive in and are most excited by a climate of collaborative opportunities, so we elect to surround ourselves with artists and artisans we respect and admire. More than anything, collaboration broadens the possibilities of our process, allowing us to design products that in the end are an elevated amalgamation of influences, perspectives, and capability.
What are your plans and highlights for the upcoming year?
We've got substantial residential and hospitality projects on the horizon, including one with two seasoned female restauranteurs who have partnered on the first Los Angeles location of the vegan Toronto cafe Fresh. For the next year plus, we'll also be hard at work on a dream project specifying all finishes and furnishings of a 10-bathroom and 4-kitchen home in Hancock Park. Simultaneously, we're developing new products to launch in the spring or summer, all informed by new partnerships, color palettes, and sourced artisans.
What inspires or informs your work in general?
The practicality of client's needs, customer feedback, and observed market voids drive our creative process — kind of a business-minded, look-backward-to-see-forward approach. That said, we garner tons of inspiration from the intersection of color with shape, form, and texture. The recent launch of our collection Where Angles Meet Curves articulated our gravitation toward shades of green and terra cotta, along with a combination of the edge and softness that define us both. (Cuffhome photos by Daniel Hennessy)
Estudio Persona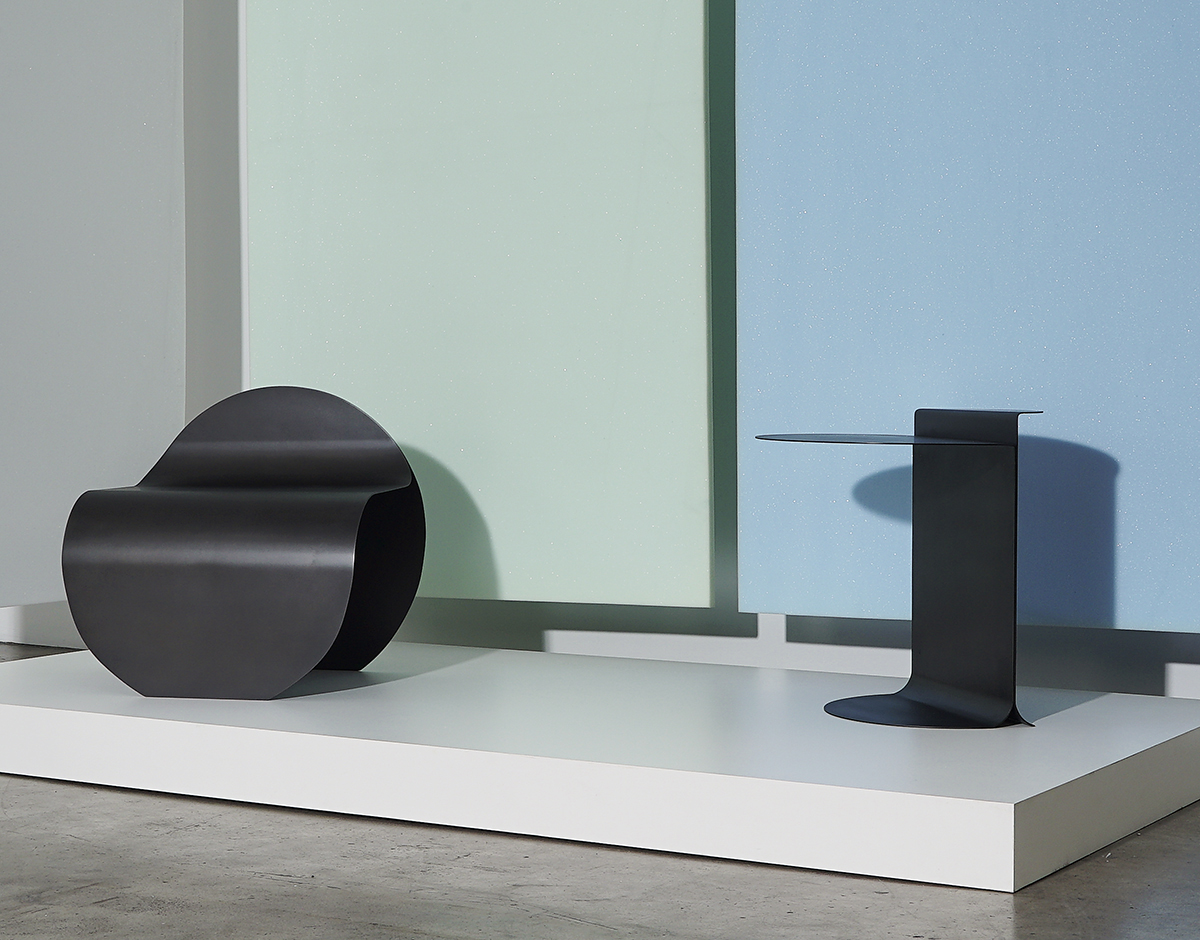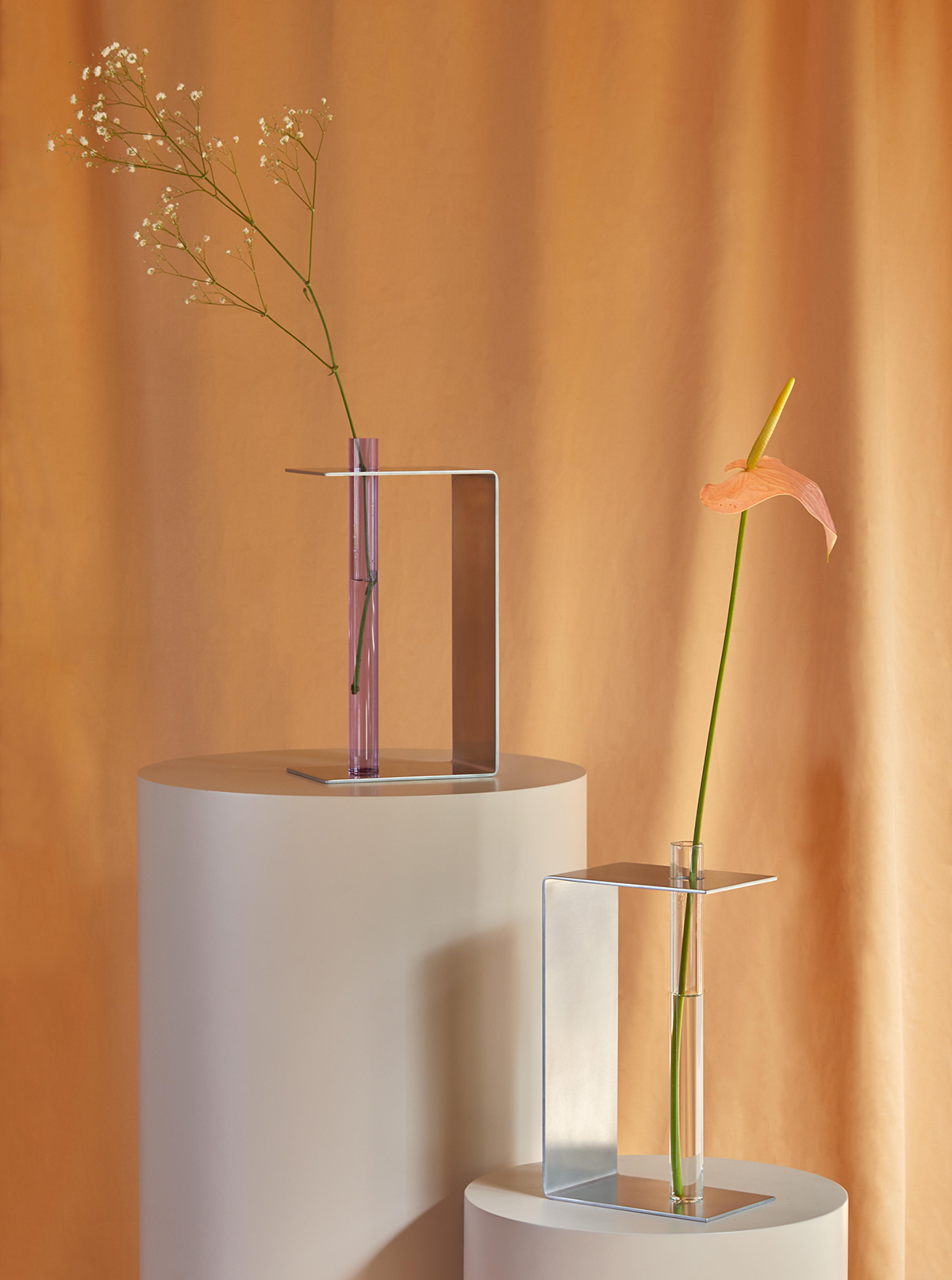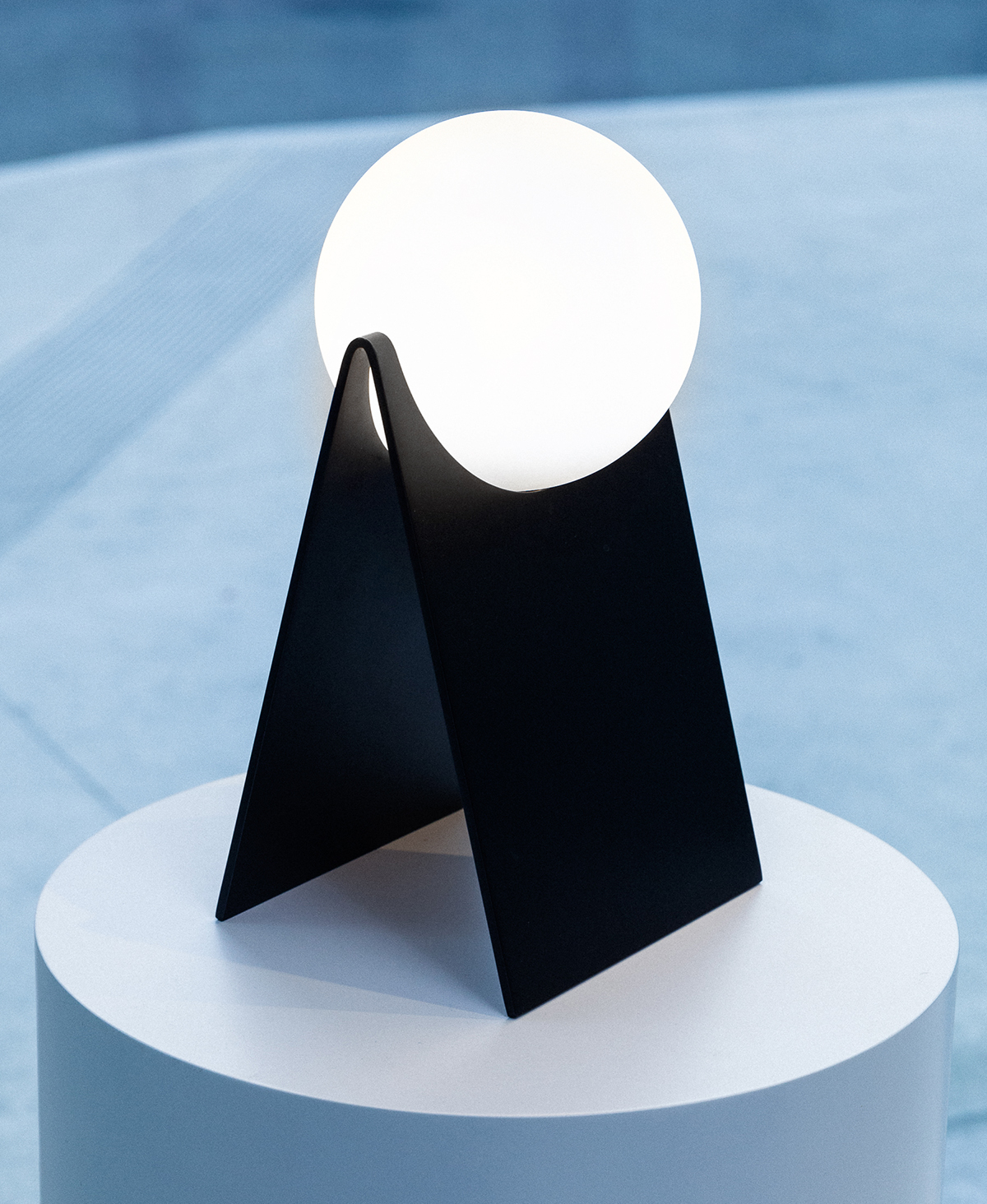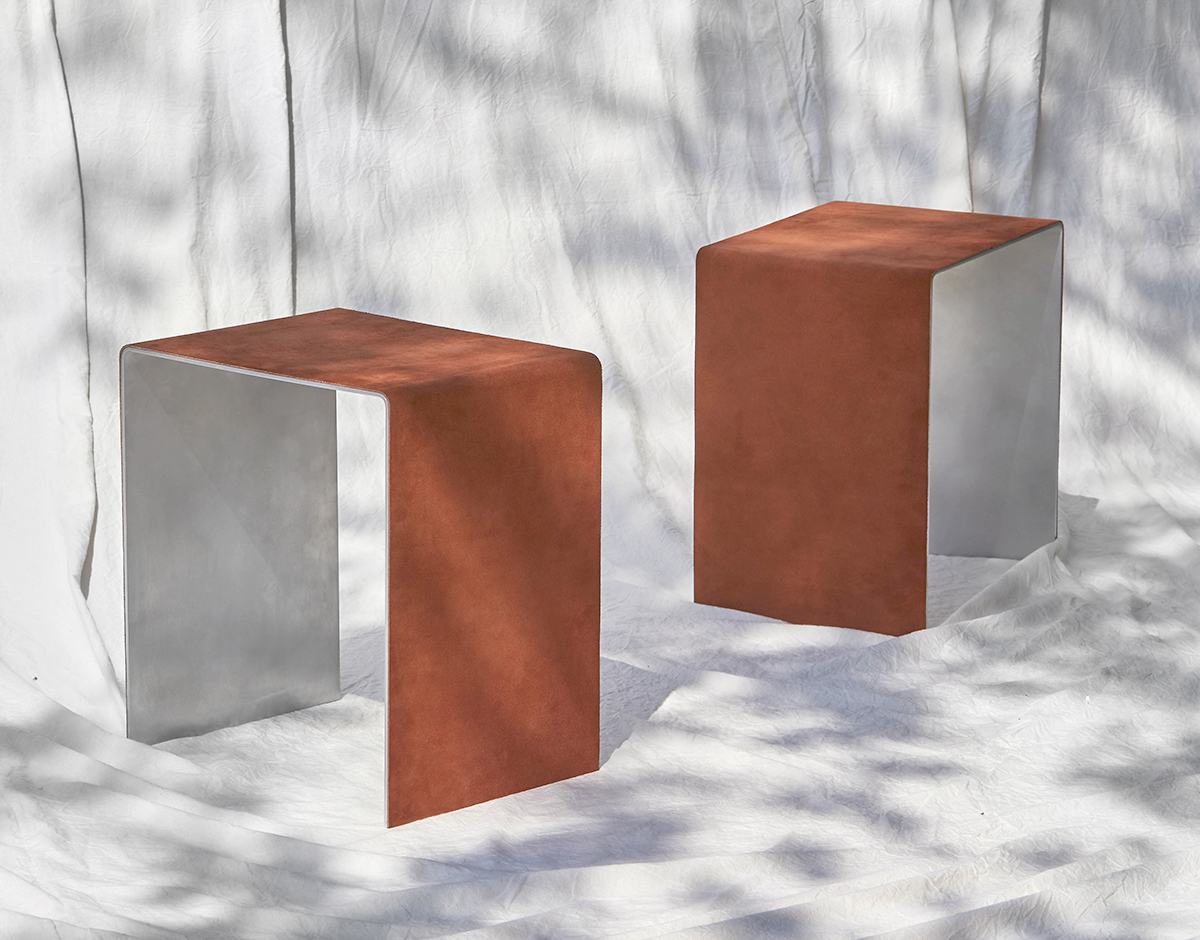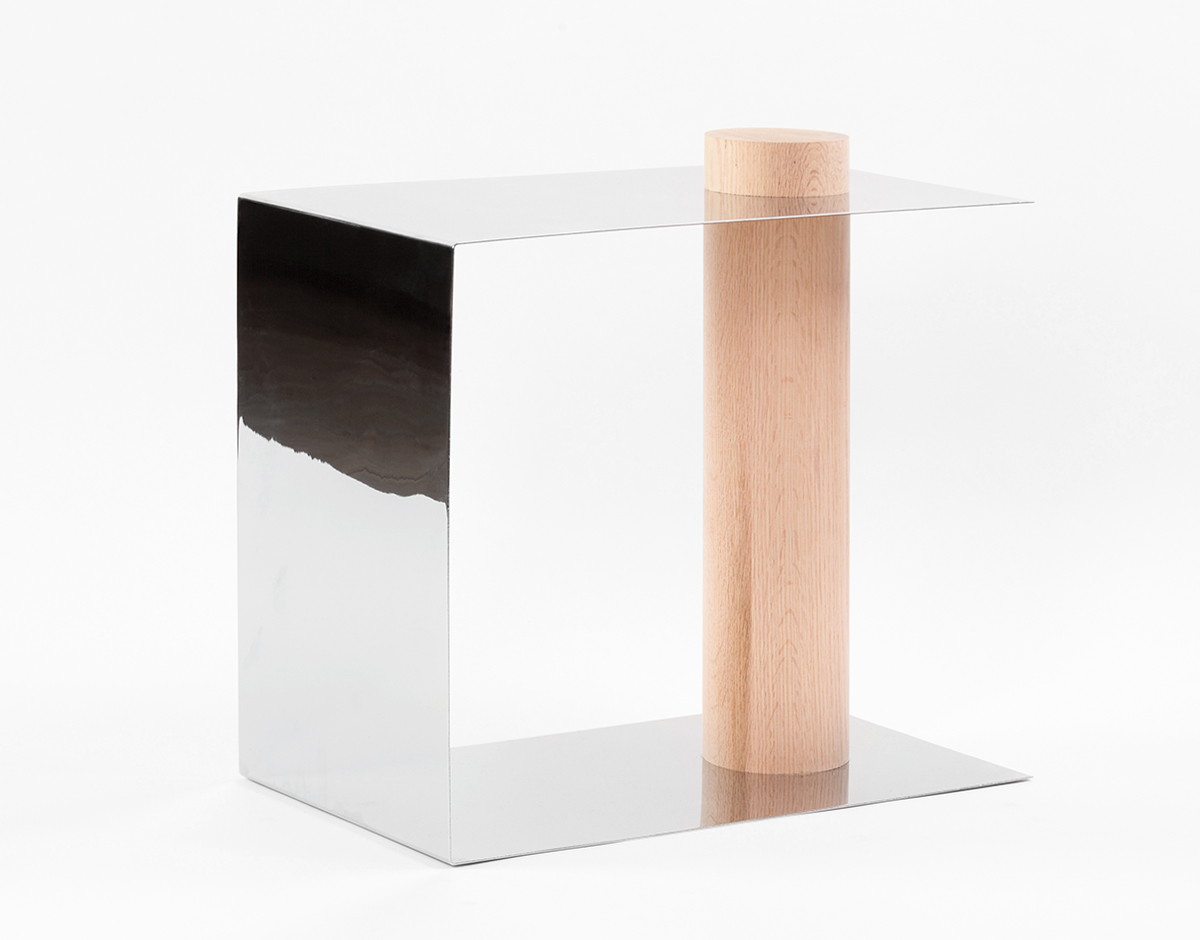 Los Angeles, estudiopersona.com
In 2014, designer Emiliana Gonzalez and artist Jessie Young moved to Los Angeles from their native Uruguay as mere acquaintances. Five years on, the two friends have established Estudio Persona as a need-to-know talent, with two collections of sculptural minimalism riffing on Montevideo's Brutalist melancholy.
What is American design to you, and what excites you about it?
American design feels tangible and accessible. There's an unapologetic approach here that makes you feel as if you, too, can do it. The fact is, we are foreigners and those concepts are what made us feel comfortable enough to try and make in this country. The challenge of actually being a designer in America is the exciting part. You have to design, produce, and sell — and, as tiring as it is, you never cease to learn.
What are your plans and highlights for the upcoming year? 
We are going to be in Milan for the first time, so that is going to be very exciting for us. We are also working with a lot of new stores in different parts of the country and abroad. Our plan is to keep up with the demand without losing the joy in what we do.
What inspires or informs your work in general?
We are bombarded with information and inspiration on a daily basis. We believe that saturation makes us turn our sights to simpler things such as materials and human interactions. We like working with different people and often we are seduced by the idea of making something new with that specific craftsman just to evolve our practice and hopefully develop a relationship. We try and balance the materials we use in each collection in order to have a good equation between warmth and cold, soft and hard.
Shop Estudio Persona's work on Moda Operandi here!
ETC.etera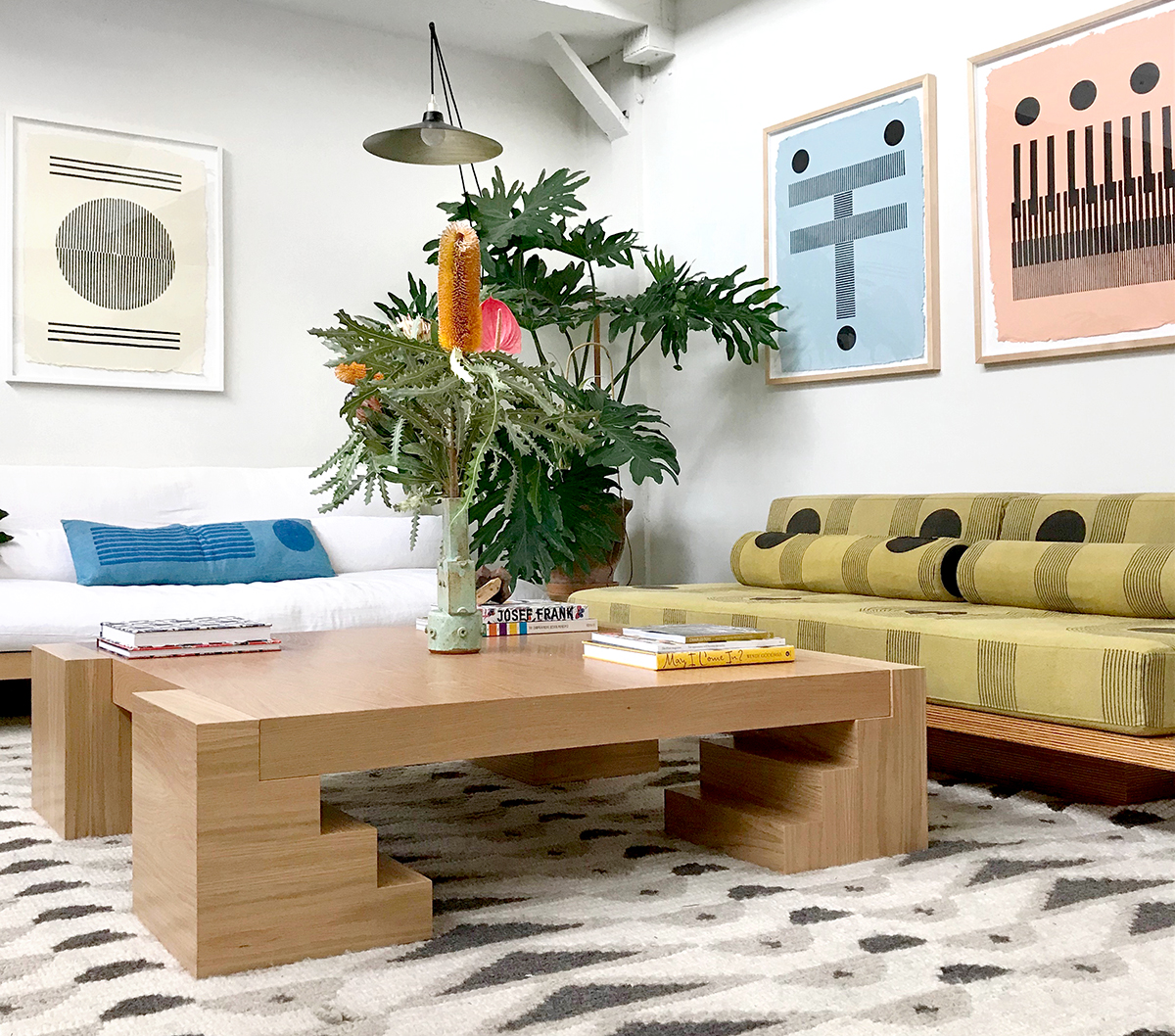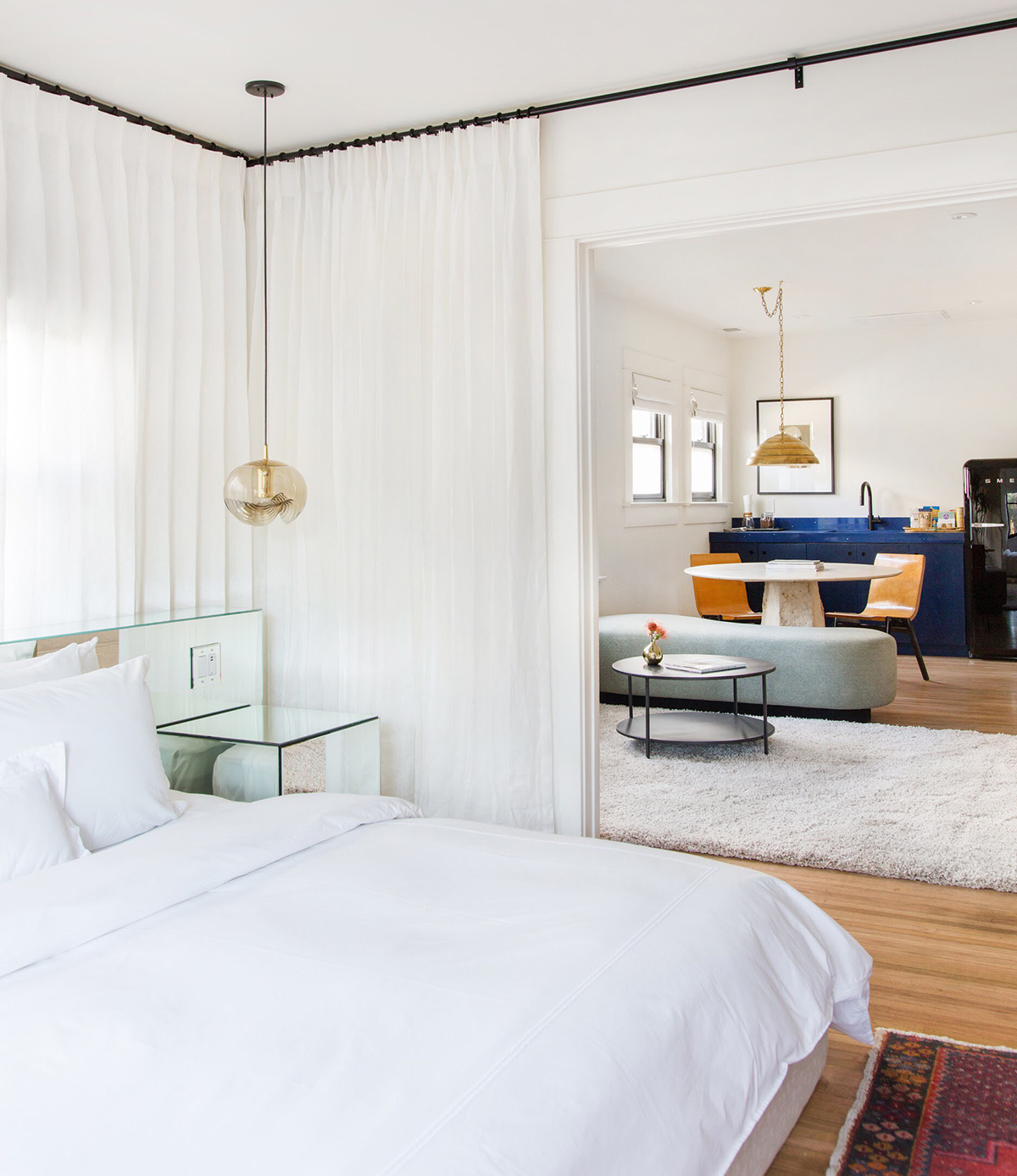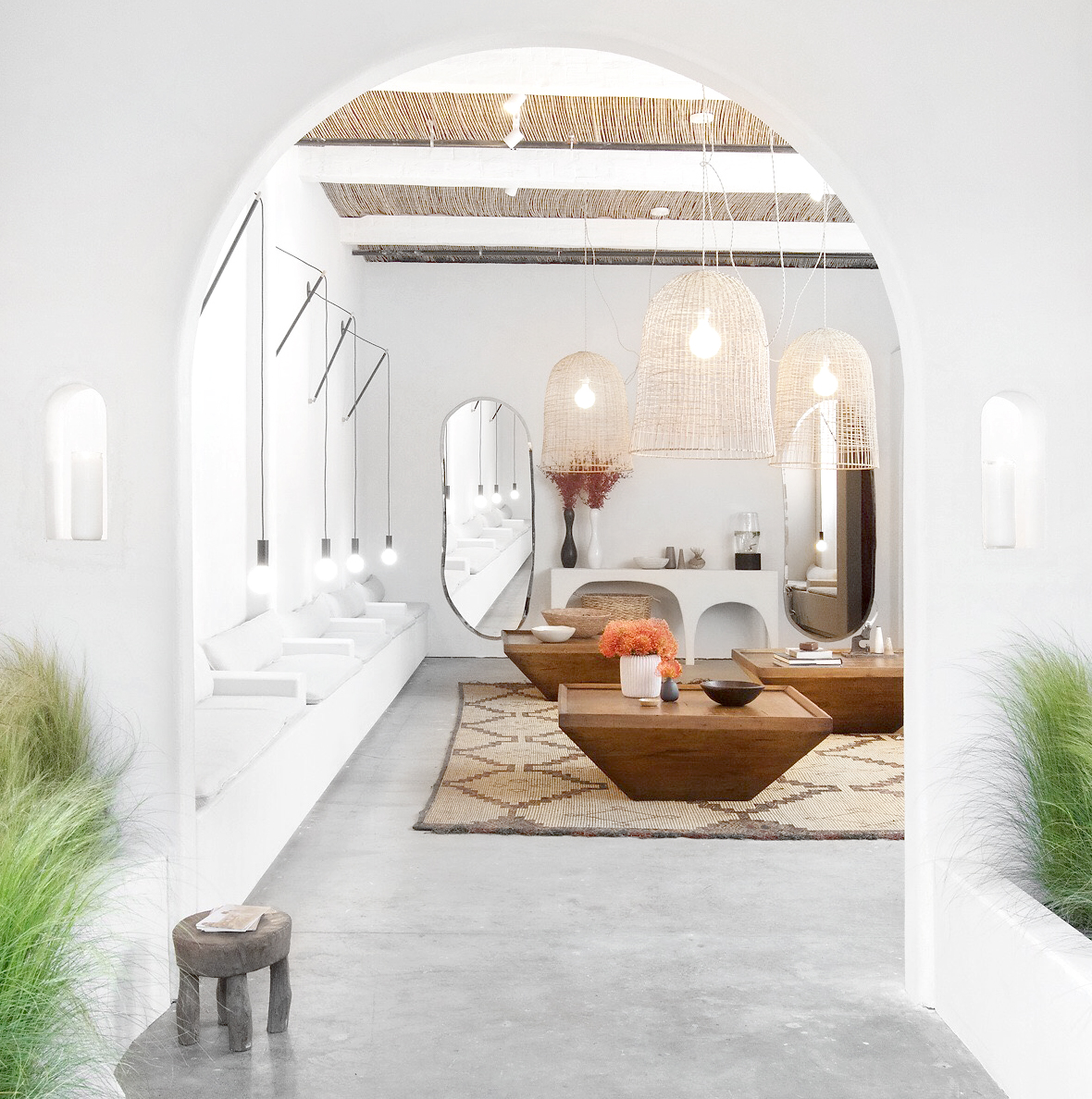 Los Angeles, etcforshort.com
We'd been fans of interior designer Sally Breer since she designed L.A.'s trendy Hotel Covell in 2015, but she's since taken her practice to the next level, joining forces with stylist Jake Rodehuth-Harrison to form ETC.etera and gearing up to launch — early this year — a line of furniture the pair teased with an appealingly chunky coffee table at last year's OFFSITE show. That, plus a new ETC.etera showroom and a new L.A. hotel project opening soon, are putting their firm at the top of our radar in 2019.
What is American design to you, and what excites you about it?
JH: Without getting too political, America is truly a melting pot and its design is a reflection of that. What you seeing happening on the East Coast is different than what's happening here in Los Angeles, and so on. I think the varying landscape and history is a major factor. My aesthetic has been uniquely different in each part of the country I've lived in. Living in Los Angeles has definitely pushed my process and thinking into new territory.
SB: We're not burdened with the responsibility of as much history as Europe is, so somehow that space allows for more surprising — and dare I say interesting? — design. That might also just be an American arrogance.
What are your plans and highlights for the upcoming year?
JH: We're opening a boutique hotel/restaurant/bar/gift shop/coffee bar in an old firehouse in L.A.'s Arts District early in the new year, plus some really beautiful residential spaces, both here and in New York.
SB: Something we started to do in a big way this year was collaborations with other makers and artists, and my hope is to continue that in an even bigger way this year.
What inspires or informs your work in general?
JH: I'm really inspired by vintage spaces, especially from the 1970s and '80s. There was such a sense of wonder in so much of what was being created then that's returning to the world of design now — people are taking bigger risks, having more fun, and playing with unconventional materials in a way that feels fresh and exciting. Our aim is always to create spaces that people want to return to, either physically or in print, and a big part of that is working to make spaces that are a bit outside the box.
SB: Truly the folks we've been collaborating with. We've been lucky enough to work with some tremendously inspiring people on the Firehouse Hotel, and through the process have taken left and right turns that inspire whole new directions. For example, a studio visit to Block Shop and a conversation about the scale of rug patterns inadvertently tumbles into a more thoughtful study of rugs. Or I sent a sketch of an idea for a side table and light combo to Jason Koharik for one of our suites, and he sent back a riff idea that's bonkers beautiful. Same for our own studio: We've got a team of incredibly talented and inspiring women that have been a major contributor to our creative energy this year.
JH: To add to that, I think the design world is merging in really beautiful ways. Instead of competing, creatives are coming together to create really beautiful works. I'm very interested to see what this time looks like from the future — socially connected, playful, and hopefully above all, memorable.
Green River Project LLC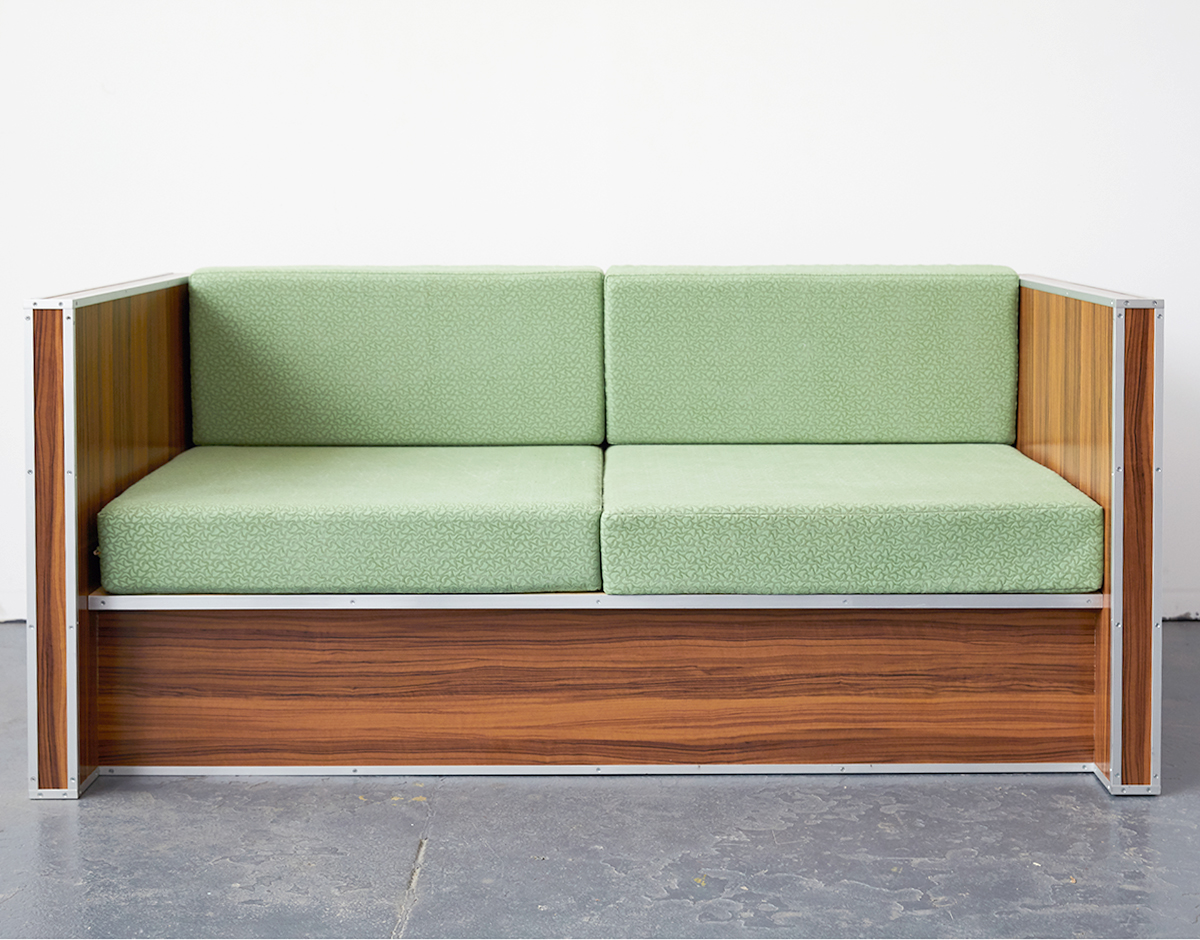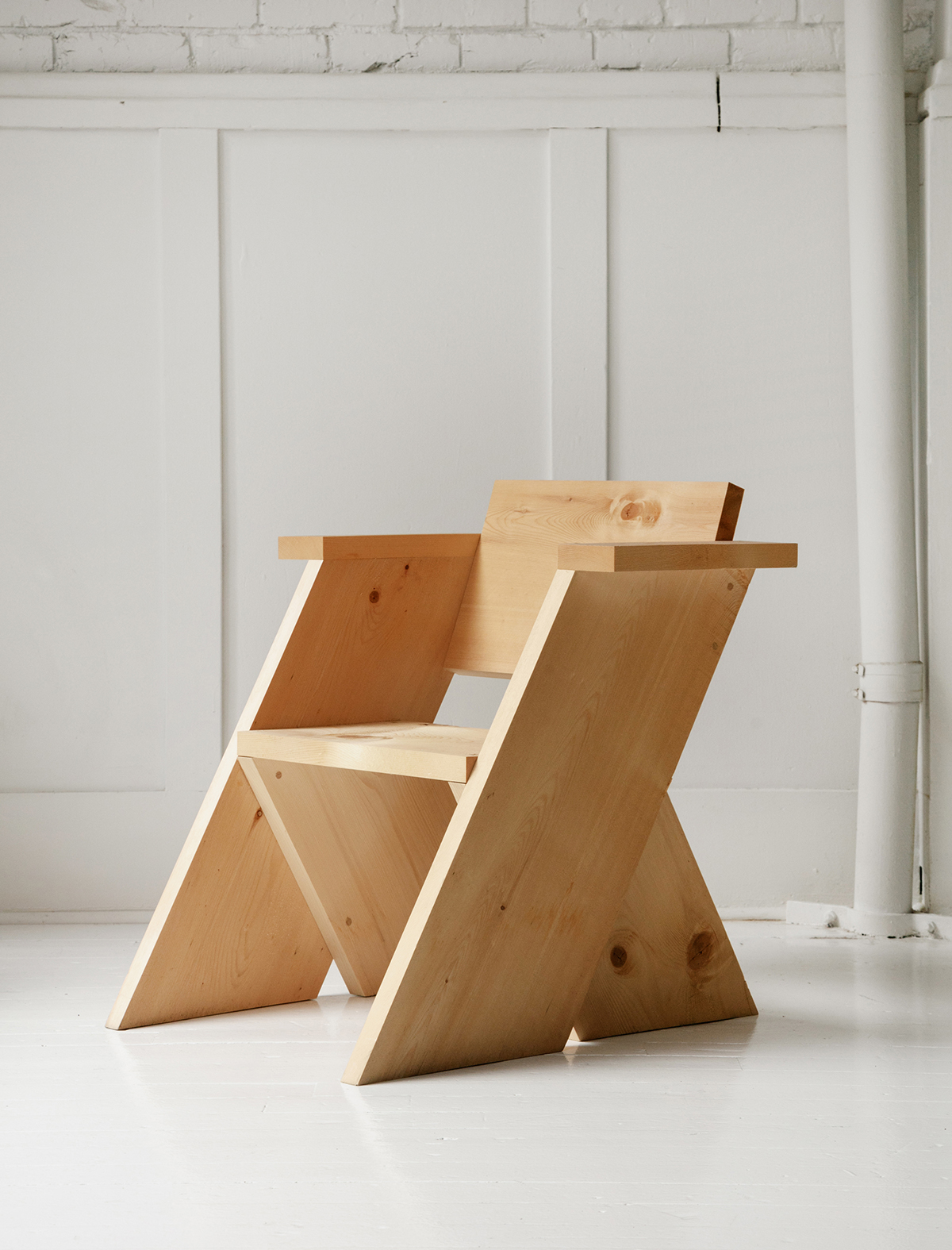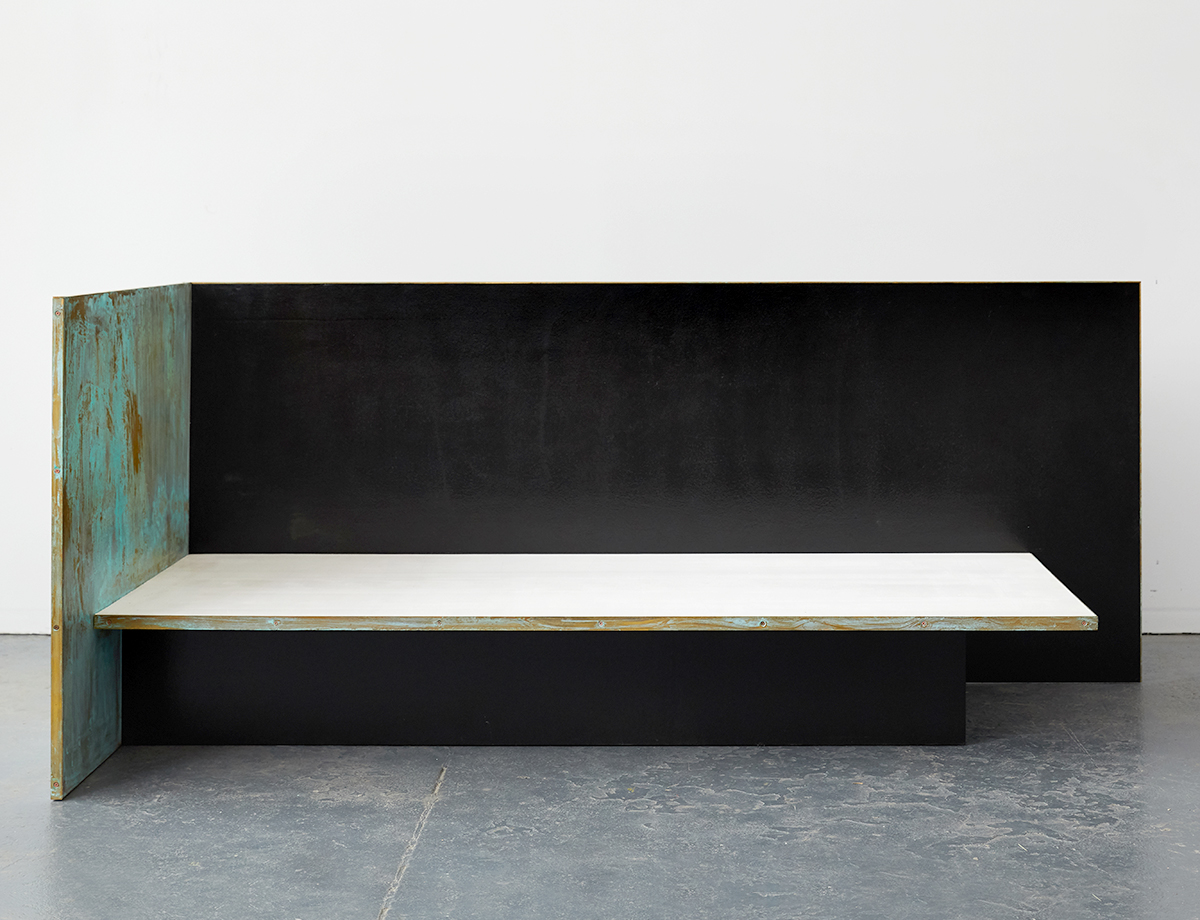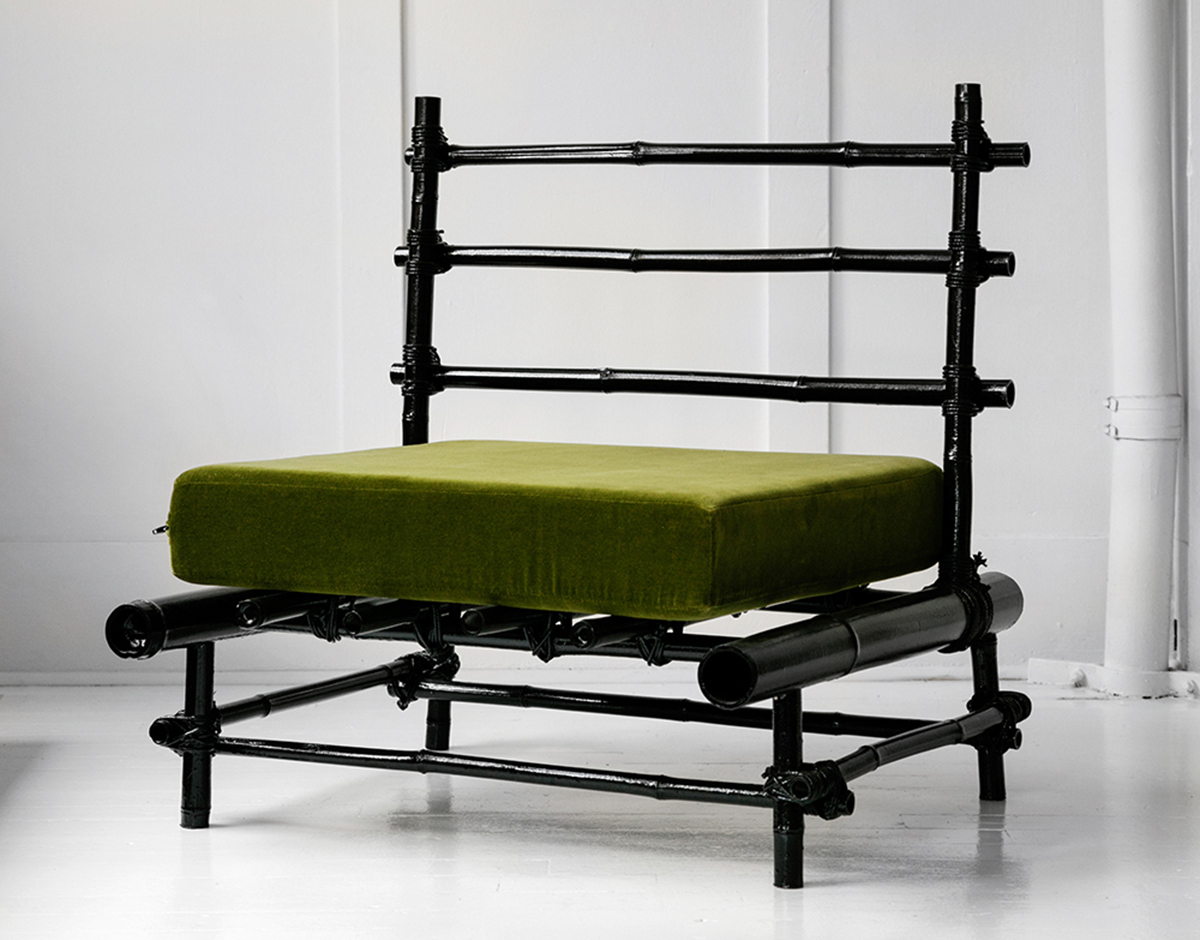 New York, greenriverprojectllc.com
Founded in 2017 by two art-world expats, sculptor Ben Bloomstein and painter Aaron Aujla, Green River Project LLC might be our most under-the-radar pick this year. But a showing with Michael Bargo at Collective Design, a new Noguchi-inspired East Village storefront, and an ambitious plan to launch four, narrative-driven collections of sculptural furniture and objects per year has us intrigued, to say the least.
What is American design to you, and what excites you about it?
Contemporary American design is really the ability to reference other cultures and traditions without the burden of having to break through a historical design sensibility. It's really more of an approach than a style.
What are your plans and highlights for the upcoming year? 
We make four collections a year, so for 2019 we're starting with a collection of wall-hanging cabinets. We'll be releasing each collection out of our new East Village space (204 East 7th Street), so we're excited to have these new collections be released in a setting of our own. We're also developing uniforms for the third collection of the year, which will be all available for sale through the store. The uniforms will be worn by us and our employees while in the shop and on the job site.
What inspires or informs your work in general? 
We're always working on residential interior projects in New York; it's a big part our business. We like thinking about general contracting as an artist would, as much as furniture design. We both had fine art practices before starting Green River Project LLC, and we were really interested in taking that same approach and applying it to building a home.
The 2018 American Design Hot List is presented in partnership with Moda Operandi — the only luxury fashion platform inviting customers to shop directly from designers' complete runway collections prior to production — but all thoughts and editorial content are our own. Thank you for supporting the brands that support Sight Unseen.