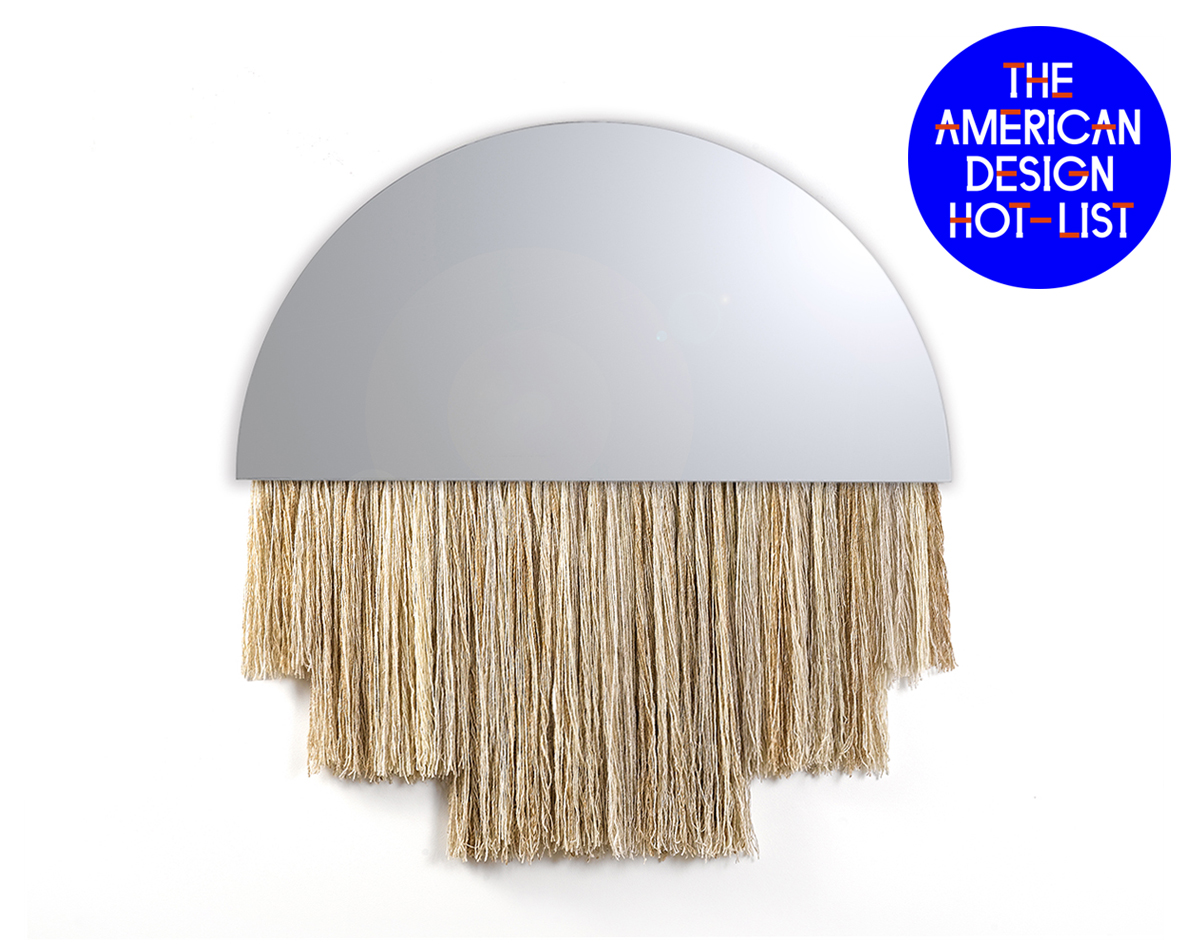 This week we announced the 2015 American Design Hot List, Sight Unseen's unapologetically subjective annual editorial award for the 20 names to know now in American design, presented in partnership with Herman Miller. We're devoting an entire week to interviews with this year's honorees — get to know the fourth group of Hot List designers here, then hop on over to our Pinterest, our Instagram, and Herman Miller's blog Why for even more coverage.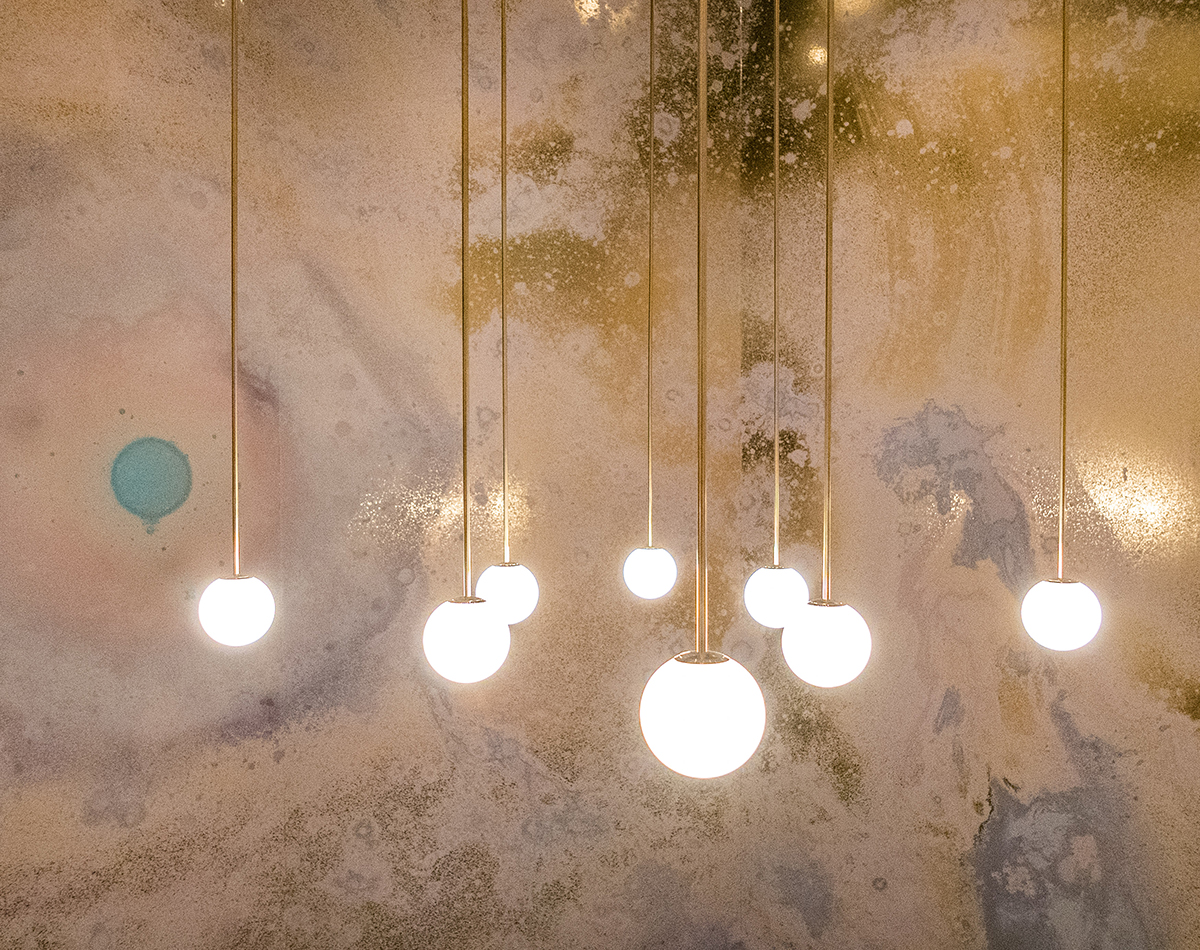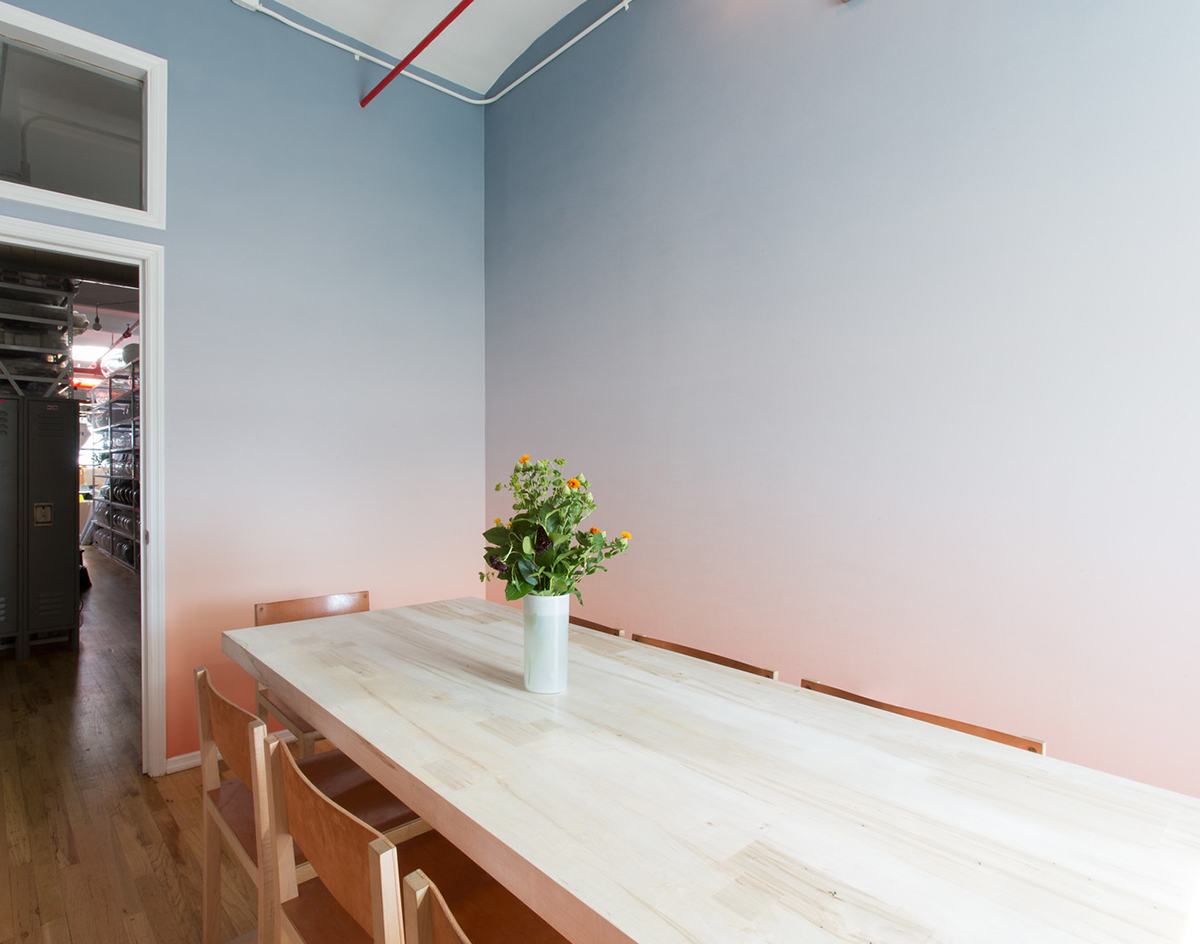 Calico Wallpaper
Brooklyn, calicowallpaper.com
With their killer aesthetic, their savvy design-world collaborations, and their mix of digital know-how and time-honored fine-art techniques, the husband-and-wife duo of Nick Cope and Rachel Mosler have, improbably, made wallpaper cool again.
What is American design to you, and what excites you about it?
American design is undergoing an amazing time of dynamism and change. Let's talk about the designers themselves: Every month it seems that the American design landscape is being reconfigured by bright new studios opening their doors and sharing their aesthetic vision with the world. Small teams or individuals are trailblazing down the design path and imaging their own systems to develop, refine, produce, deliver, and service their work. We would even dare to say that new American designers are working with great courage because of the great leap of faith that's required to believe in your work and have the ability to bring it to market. Perhaps the pioneering spirit that America is known for has taken hold of the design scene.
What are your plans and highlights for the upcoming year?
When we wrapped up design week in New York last year, we thought that we were out of steam and had planned to regroup and start early on collections for 2016. But that's just when things began to get interesting, and we realized that our year was not over! We showed our new Inverted Spaces collection at "Precious," an exhibition curated by French designer Elizabeth Leriche at Maison & Objet in Paris. We were also in a private exhibition there for the celebrated French silversmith Christofle, where we unveiled a massive amount of contrasting Aurora gradients in two salons alongside work by Tomas Libertiny. During the London Design Festival, we showed at Design House by Mallett Antiques, which was celebrating its 150-year anniversary. Now we have time to fully focus on wrapping up a new collection to launch during New York Design Week, as well as a very special collaboration that we can't disclose just yet.
What inspires your work in general?
Our work is inspired by creating a mood and an experience. The goal at Calico Wallpaper is to immerse the viewer in pattern and to leave an emotional impact. We feel that it's important to create something that's not only aesthetically pleasing, but visceral, or else the work sits only on the surface. Design work should linger and strive to be timeless. We also feel that wallpaper has long been relegated to the background and our mission is to make it a feature and a conversation. The fact that our studio explores only custom non-repeating work allows us to make specialized installations that are tailored to the architecture and client in color or form. We like this flexibility and complete control. In plainer terms, our current inspiration and obsession? Shadow.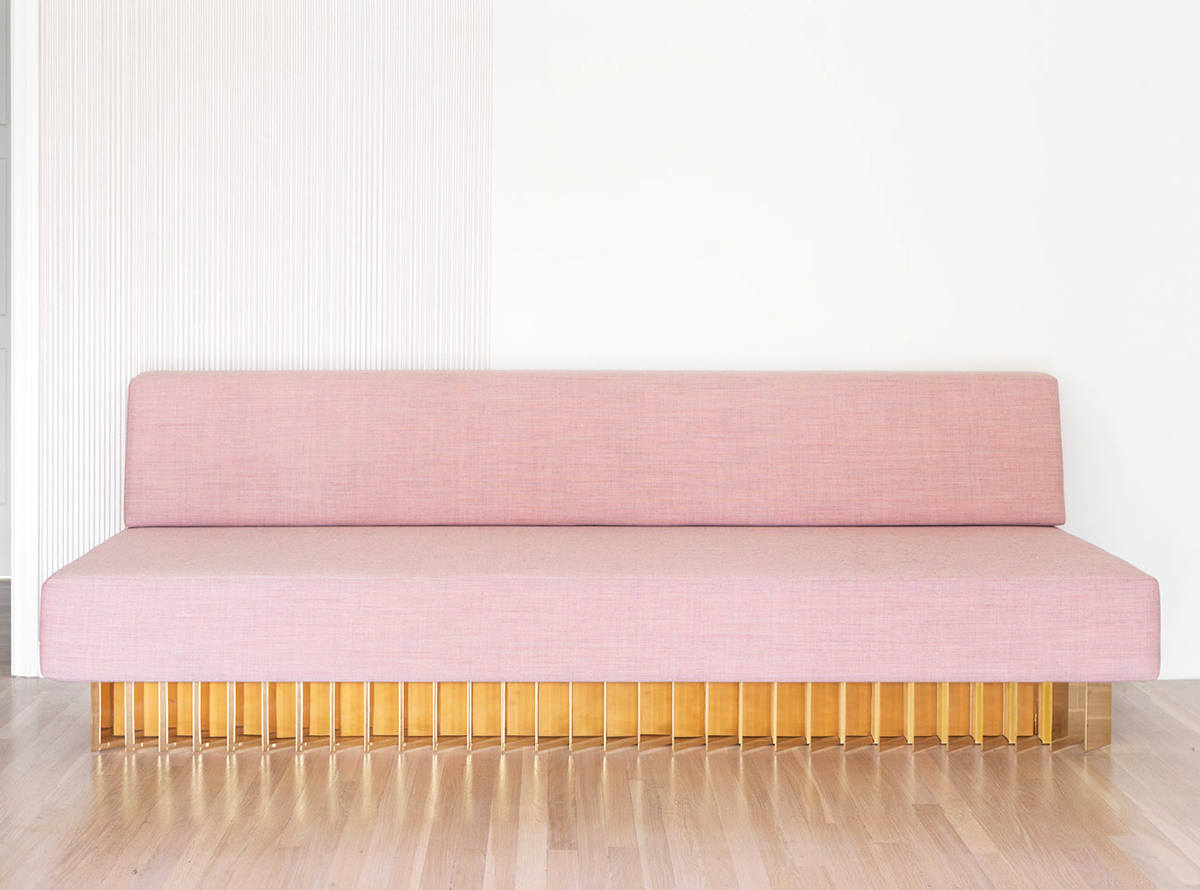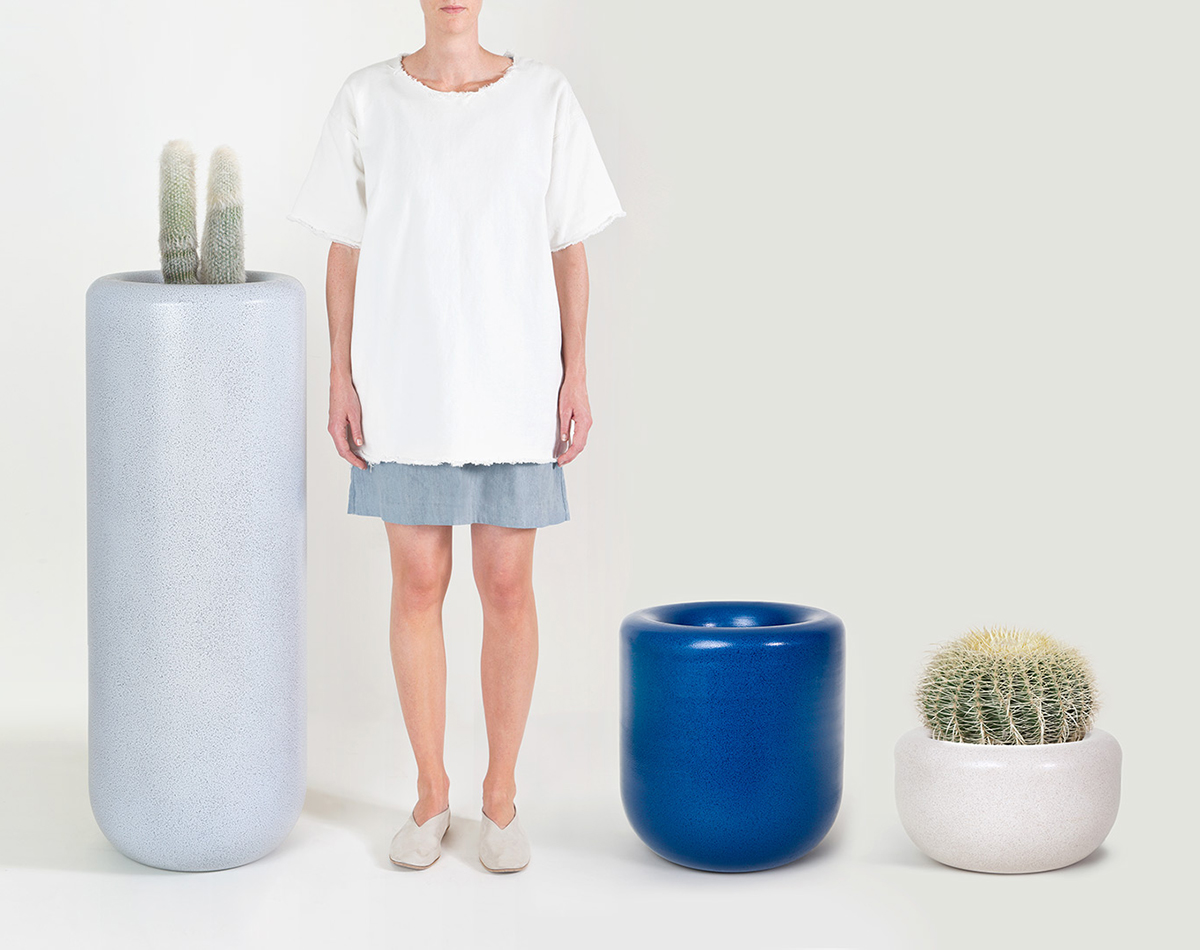 Brook & Lyn
Los Angeles, brookandlyn.com
Husband-and-wife duo Brian Hurewitz and Mimi Jung this year launched an understated new line of furniture and small goods, harnessing their painstaking attention to detail and their sensitivity to shape and color.
What is American design to you, and what excites you about it?
We're not able to define American design using a single style or statement. Currently it seems quite varied, and one of the biggest contributing factors to the variety of styles we see is the vast differences in our educational backgrounds as designers. Many of us have trained outside of industrial design. Some of the best American designers we know today studied architecture, sculpture, and even literature. We are all interpreting functional design in completely different ways.
What are your plans and highlights for the upcoming year?
We have some ambitious commissions in the works for a new group of clients in 2016. Our clients come to us looking for one-of-a-kind statement pieces to help inform their physical branding. We've been given more freedom than in the past to not only challenge ourselves but also our clients as well. We're also hoping to carve out some time to explore our own individual work as well. This will ultimately help to further shape our collaborative studio work. We would also like to travel a bit to explore innovative and historical materials, but this has been a plan of ours for the past 4 years. More of a reason to press pause and go!
What inspires or informs your work in general?
Mimi: When left alone, I'll create work that embodies 10% functionality and 90% abstract form. Brian designs in the reverse. Our conflicting views, when merged, often bring a distinct aesthetic to our work, while other times we just get lost in endless debates. This process has been challenging, yet it's a crucial component to the development of our own perspective and contribution to this new form of American design.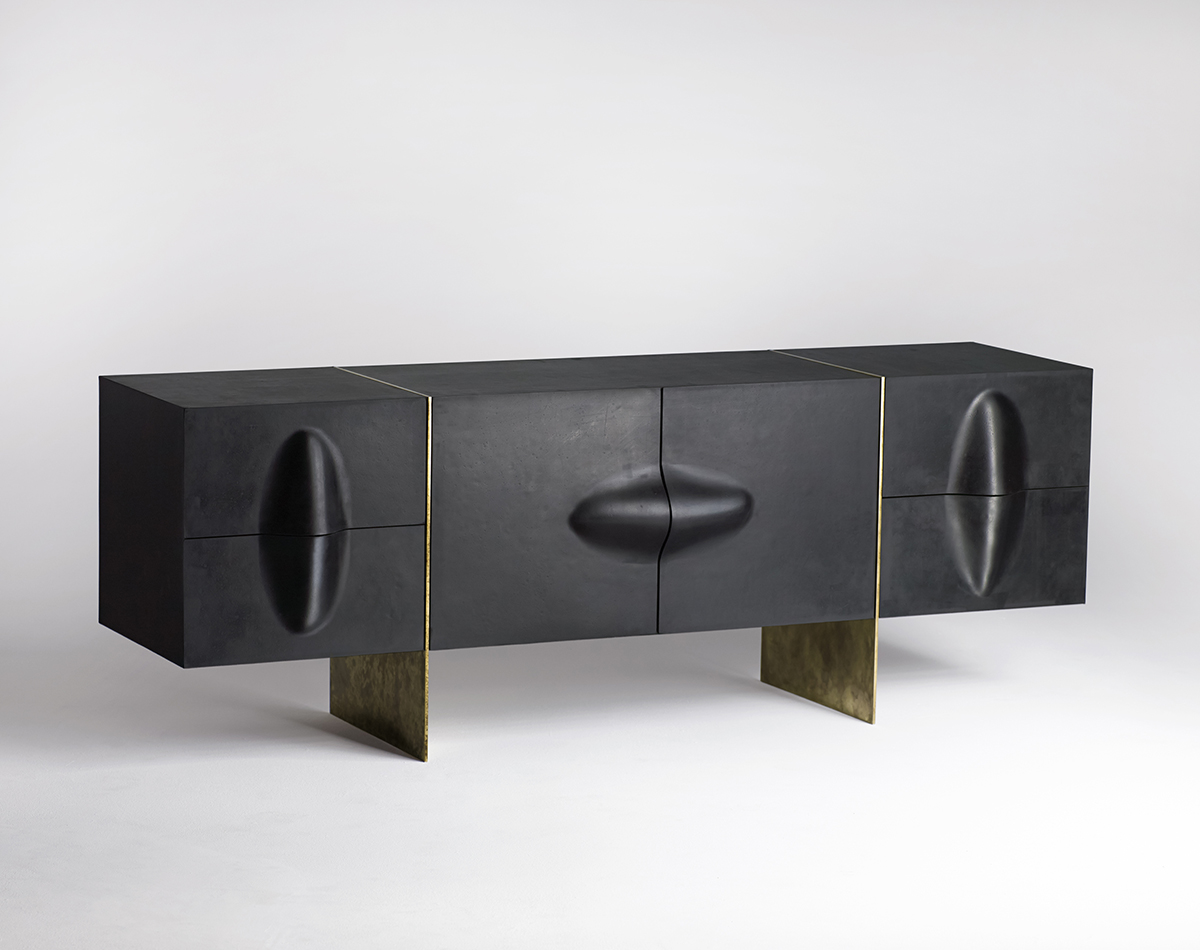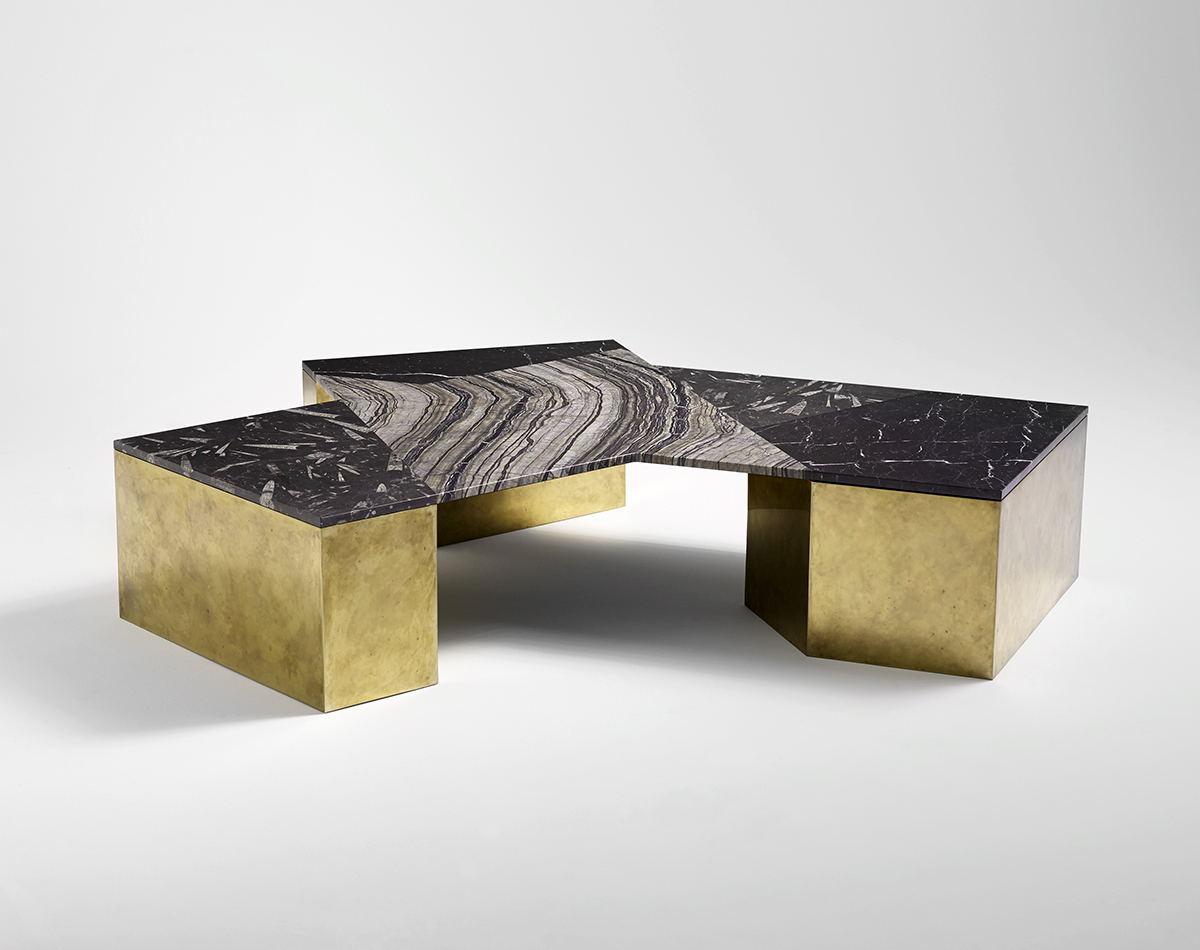 Brian Thoreen
Los Angeles, brianthoreen.com
Thoreen catapulted into the spotlight with the debut of his first collection in 2015, pairing super-sleek forms with natural materials.
What is American design to you, and what excites you about it?
American design is fundamentally about risk taking. We are a relatively young country and all of our ancestors came here seeking something: some freedom, some possibility, some newness, some unknown. It was often at great risk, physically, financially or otherwise. I think American design at its best is still driven by this pioneering instinct.
What are your plans and highlights for the upcoming year?
This year has been quite special for me since the success of my first show in May, and I now have quite a few irons in the fire. Currently I'm working on several furniture pieces to show with Patrick Parrish Gallery during Design Miami, plus myriad custom commissions: I'm finishing up the design of the House of Guvera offices in Los Angeles, working on a sculptural collaboration with Kristin Victoria Barron in the old Coca Cola building in the Arts District in LA, plus a couple other projects which I can't mention yet.
What inspires your work in general?
Longing, desire, melancholy, play. It's all in there. I intuitively gravitate towards a material, idea, or form. When something captures my imagination I spend a lot of time with it, mulling it over to see how it can best be expressed formally. It's a rigorous process, equally intuitive and technical.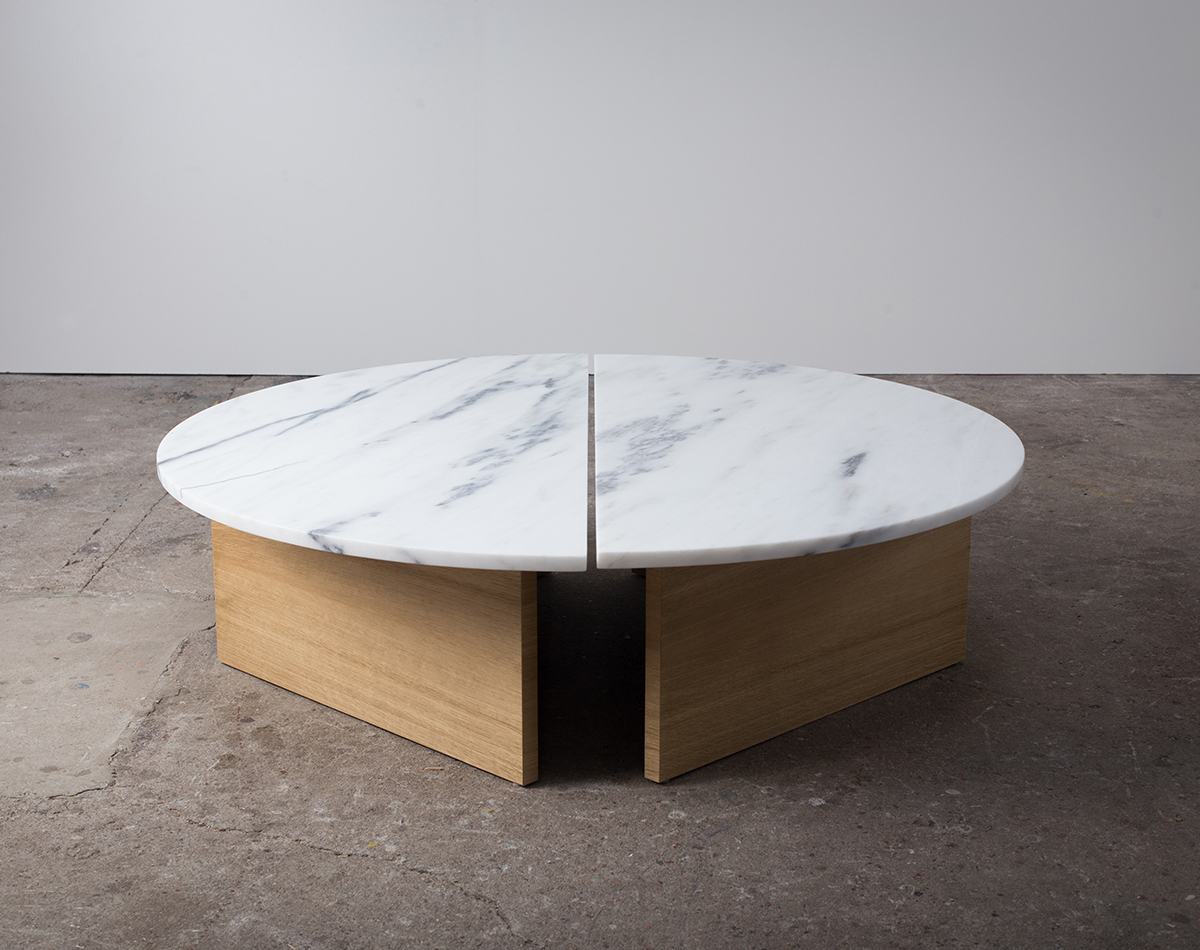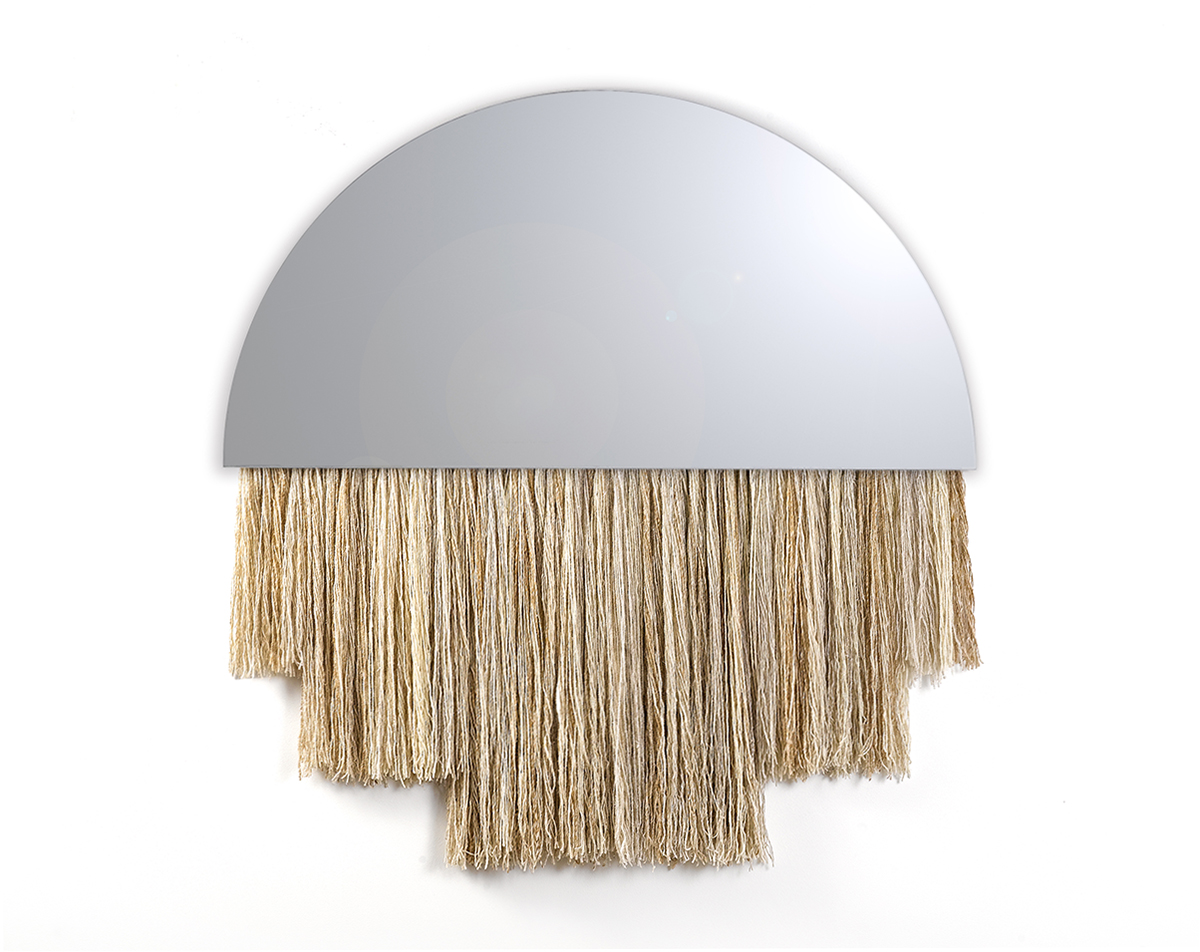 Ben & Aja Blanc
Providence, benandajablanc.com
The Providence duo launched a standout line this year featuring one of our favorite recent objects: a geometric mirror with a hairy fringe.
What is American design to you, and what excites you about it?
It's a great moment to be working as an American designer. The field is full of incredibly talented designers, which we find inspires a higher level of quality and makes for a more idiosyncratic field that doesn't just follow trends. It's not to say American designers aren't aware of trends, but we also like to play with them, push them, or enjoy the self-given freedom to ignore them entirely. The designs themselves don't ask for permission. American design today is less preoccupied with defending itself and instead has a mature assertion of its own worth. Maybe it's that American pioneering spirit coming out, but it feels like there is a freedom to be who you want to be and make what you want to make.
American design, particularly with the design cohort that gets us most excited, is also placing a well-aimed focus on materials, and thinking critically about how to work with and manipulate them. There's a wonderful duality in American design where some designers are creating beautifully powerful, monolithic statements and others are evoking a lighter, otherworldly transience through more obtrusive material, pattern, and color. This diversity only serves to prompt authentic individual expression in a field that could easily be swayed into one "fashionable" direction. There's space for a diverse field of work, while also demanding a consistent level of quality and workmanship that will always set American design apart. All in all, there's an incredible energy and openness around American design right now. It is a generous field with strong, open dialogues, interesting collaborations, and good vibes all around.
What are your plans and highlights for the upcoming year?
The upcoming year is shaping up to be pretty fantastic, although in all honesty we're still catching our breath from this past year, which marked the beginning of the formal collaboration between Aja and I in the studio. It feels like we accomplished a crazy amount in a very short period of time — two new collections, multiple shows, awesome press, a new studio space, a partnership with our heroes at The Future Perfect, and we're still married and really dig each other! Next year we will be debuting a new collection of work that is rooted in our love of bronze sculpture, installation, and materials in general. We will also be diving into a collaboration with the RISD Museum to redesign and transform their lower Farago gallery into a cafe and coffee shop. We're looking forward to debuting new lighting and stools that dialogue in this setting with an anticipated opening date of March 1, 2016. Ah, and not to forget, the ultimate collaboration — we're having our second baby in early 2016.
What inspires your work in general?
We're inspired spatially and narratively by the mystery of outer space and the mystic openness of the desert, the mass and form of monolithic fine art (such as Barbara Hepworth, David Nash, Louise Bourgeois, James Turrell, and Donald Judd), and the line and intensity of abstract gestural paintings. And ultimately, we always begin with a reverence for classic materials like stone, white oak, and bronze — materials that have both literal and figurative weight. We're inspired by the challenge of treating them with a lightness and sense of refinement that runs counter to their inherent physical presence. Our work may elicit the natural world, on a level, but we're squarely focused on moving them into a modern livable environment that coexists more comfortably with the dreamer than the frontiersmen.
That said, one of the interesting things about inspiration in the design process is that you may not always see it in the final object. We're formalists at heart, or at least Aja certainly is — Ben tends to push back with his love of narrative. So we circle around the concept of a "form narrative." We certainly have a rich well that we draw from to inspire our work, but you'd be hard pressed to see overt correlations in our final pieces. That's because the process of transforming our inspiration into a minimalist form with depth is reductive in nature. We want to avoid mimicry, and by distinguishing the specific qualities of what informs us in our inspiration — is it the color? the mass? the form? the line? — it allows the work to arrive at its own form.
 
 


The 2015 American Design Hot List is presented in partnership with Herman Miller, a company known for partnering with burgeoning design practices to create industrial design classics. Having collaborated with designers including Ray and Charles Eames, Alexander Girard, George Nelson, Yves Béhar, and many others, the company continues to foster relationships with new talents to explore purposeful solutions for modern living. Herman Miller believes that emerging talents such as those on Sight Unseen's American Design Hot List provide a new lens through which to view emerging design challenges.