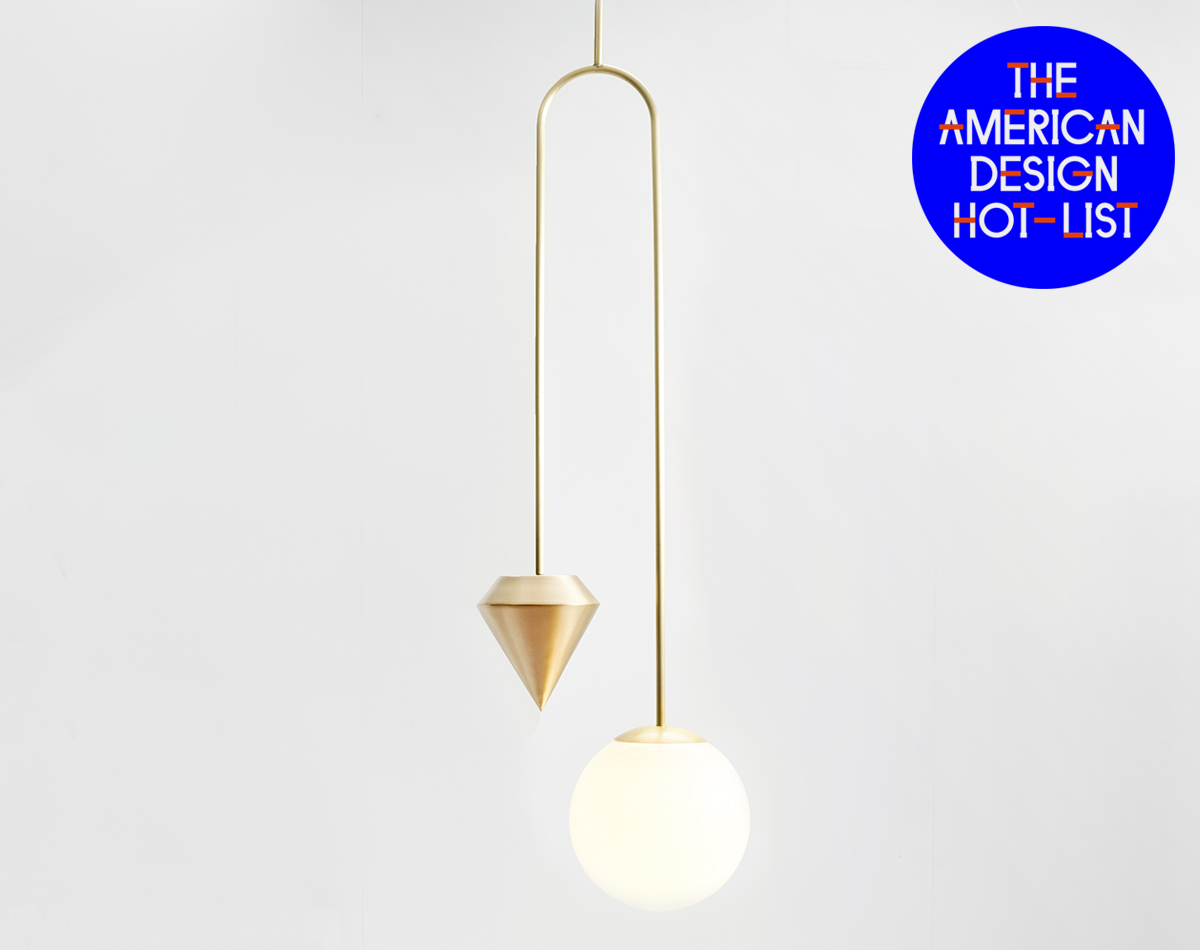 This week we announced the 2015 American Design Hot List, Sight Unseen's unapologetically subjective annual editorial award for the 20 names to know now in American design, presented in partnership with Herman Miller. We're devoting an entire week to interviews with this year's honorees — get to know the fifth and final group of Hot List designers here, then hop on over to our Pinterest, our Instagram, and Herman Miller's blog Why for even more coverage.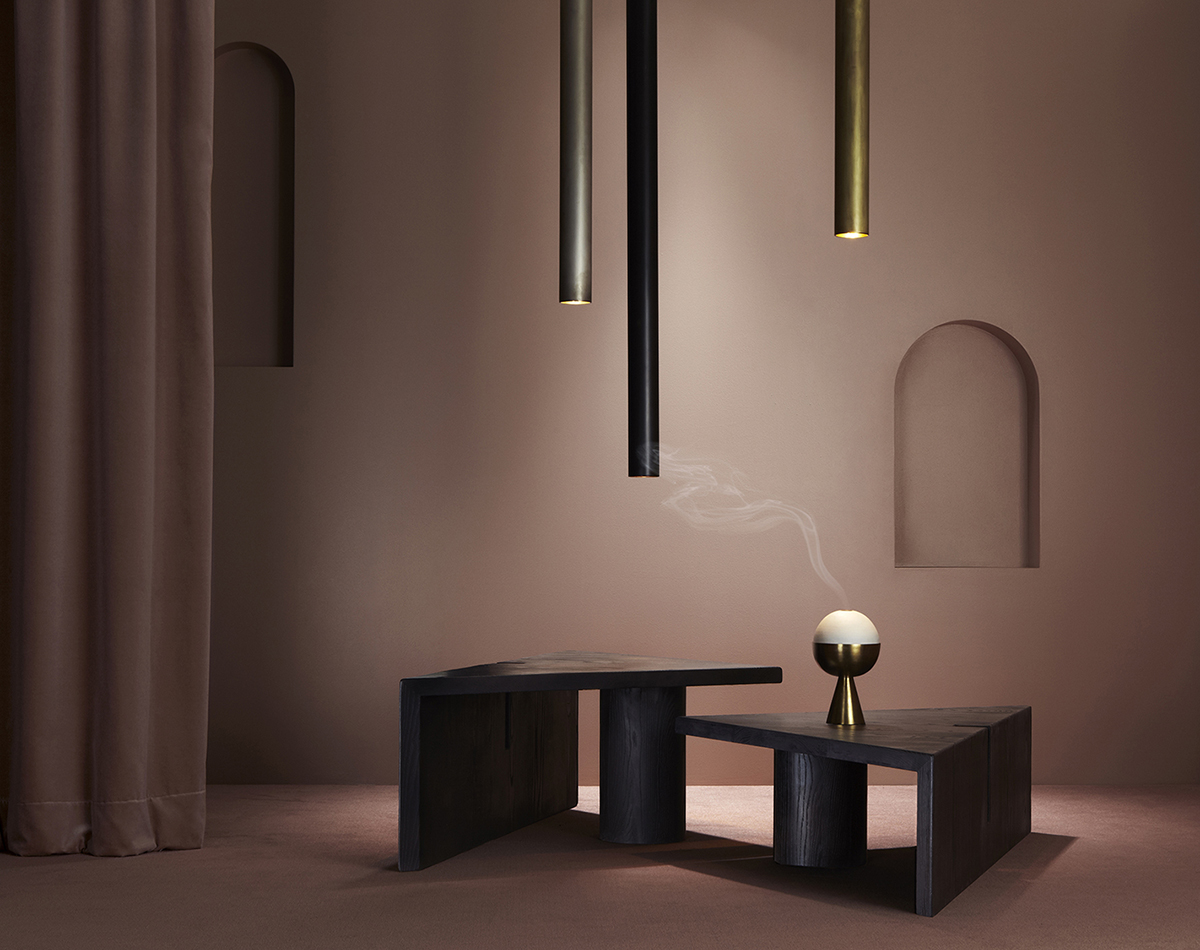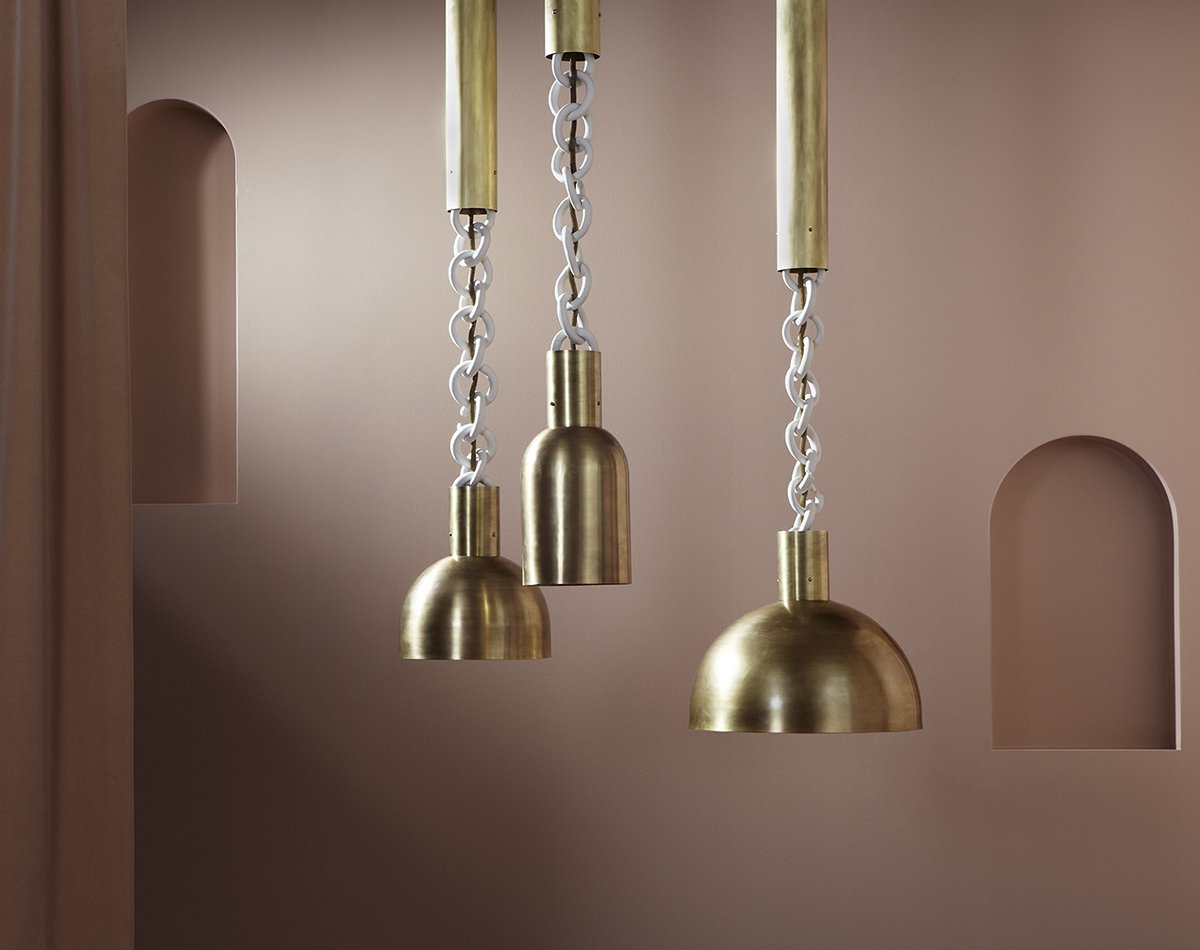 Apparatus
New York, apparatusstudio.com
Edgy lighting and an appealingly chunky new furniture series made New York's Apparatus the talk of ICFF in 2015.
What is American design to you, and what excites you about it?
I think of American design as a place where we can access a collective design history and a tradition of craft without being burdened by its weight — where innovation and experimentation meet knowledge and craft, with a healthy dose of scrappiness. I think the enterprise is what makes it the most exciting.
What are your plans and highlights for the upcoming year?
We're working on new collections of lighting that use LED technology for the first time. We've been holding out for the right time — we're so invested in the warm glow of dim incandescent light, and it feels like the technology is starting to be able to address that. We'll also be moving our entire studio to a new space on 30th Street in Manhattan, combining our showroom, design, and production spaces onto one floor. The space was a school at the turn of the century, and we'll be occupying the entire 4th floor, which was once the school gymnasium and adjoining classrooms. We're very excited about the expansion and what it will mean for the daily operations of our studio.
What inspires your work in general?
As a studio, we're most interested in what happens when you try to express perfect mathematical ideas in materials that fight that perfection. There's a tragic quality in the space between the pure idea and its imperfect manifestation that I think lends our work a certain sense of humanness and accessibility.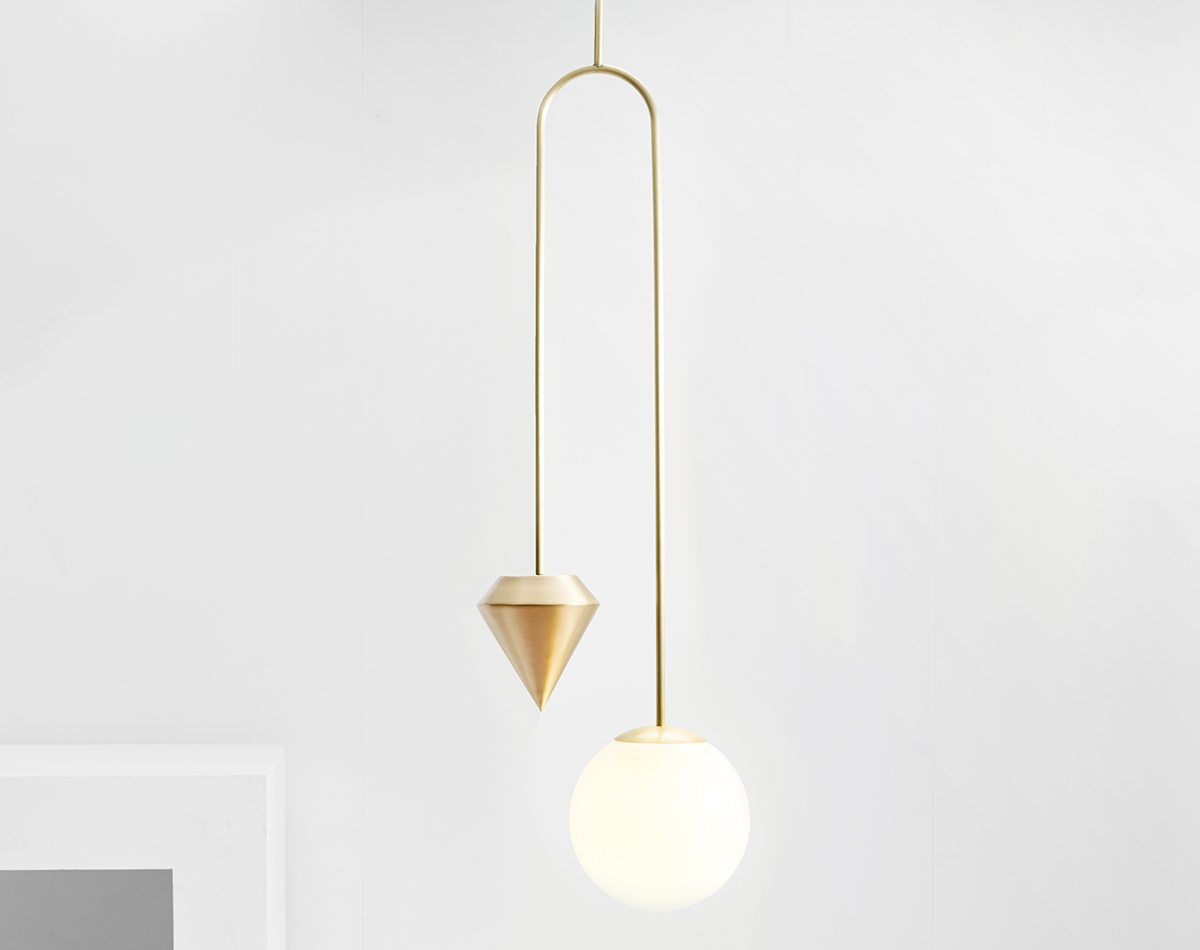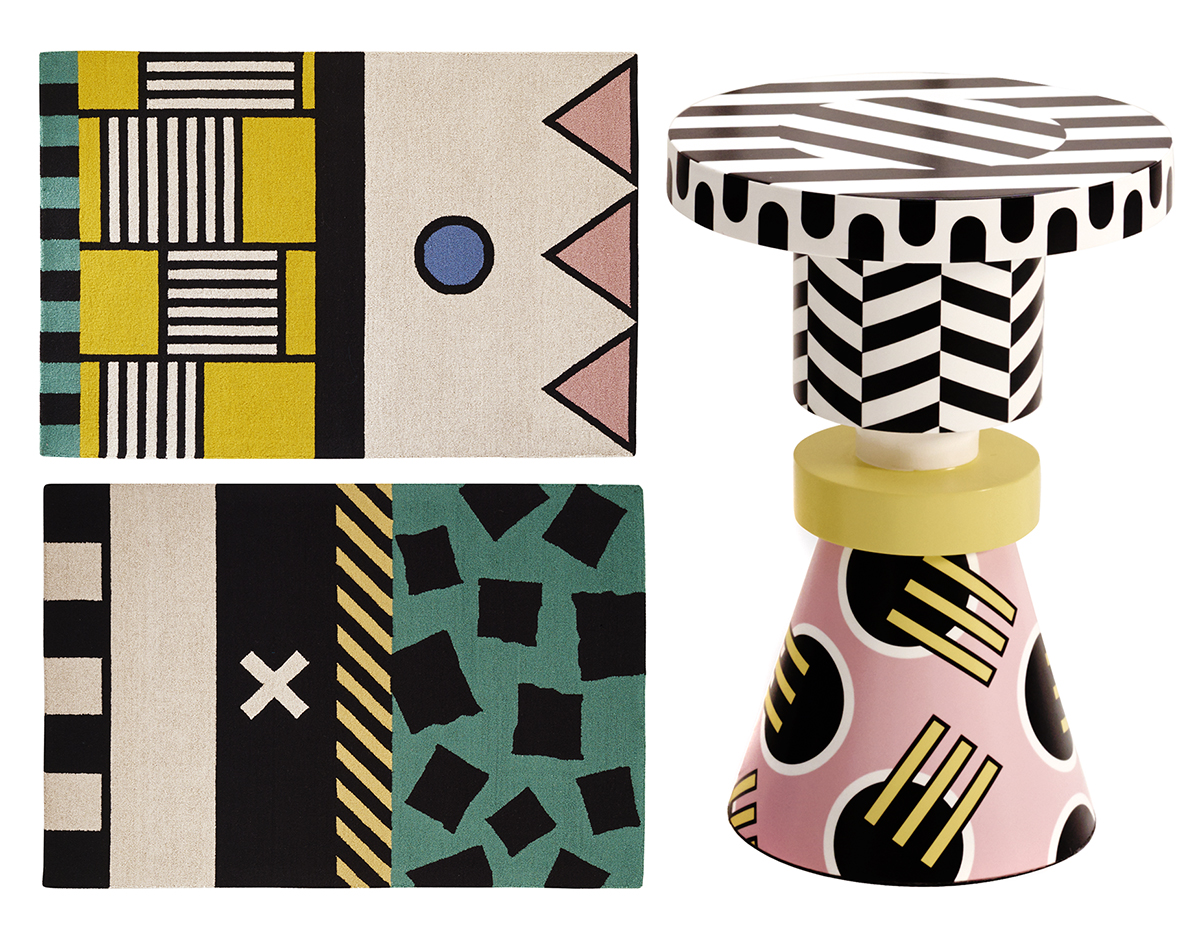 Anna Karlin
New York, annakarlin.com
The prolific New York designer and art director had a sprawling breakout collection this year — she's basically a one-woman department store.
What is American design to you, and what excites you about it?
American design to me means two things. First, no rules. As much as the lack of history in this country sometimes frustrates me, it's also liberating. Second, the myth of the 'American Dream' that can sometimes be used to promote a very individualistic and selfish outlook also makes it a country where it's ok to work for what you want and be openly ambitious, where risk isn't dirty word. As a result there's a community of people around you wishing you well and willing to graft alongside you to make it happen. Which means it's also a place where things are still made, and there's an amazing network of craftspeople and fabricators still making a healthy living.
What are your plans and highlights for the upcoming year?
This year we launched our second collection and that has been huge for us — it's opened so many doors to new clients, projects, and collaborations. Very dull, but until they're announced I can't say anything! A big highlight is going to be launch of my capsule collection of fine jewelry — just three rings in this incredible packaging we've recently finished working on. Working on something so tiny when I'm used to working so big has been brilliant — it somehow feels a lot more manageable. The logistics are certainly easier! It's been a real pleasure and somehow cathartic.
What inspires your work in general?
The mistakes, the experiments, and the art direction side of my business, where we do everything from set design and graphics to installations and events. We're always tinkering in every medium, and as a result my studio is full of inspiring odd and ends — blobs of paint we were were trying to float in resin, bits of rubber tied up from trying to make a chair cushion for a concept interior we're working on, sheets of vintage letterhead paper we found in an antique store that's serving as inspiration for a branding project we're currently working on. We've just hung up a giant mobile we made for a set design job for Fendi — it sits alongside my new fig tree and it makes quite a vision! My team are driven crazy by the fact that I always add the the studio and move things around not to make more space, which we desperately need, but to make new 'scenes.' We're currently working on what we do with 50 oyster shells entirely covered in real gold leaf that held white chocolate truffles, all of which we designed and made as part of a fashion week event. It's a very wide spectrum of play and that gives me plenty of inspiration. Lastly, perfect proportions — get those right and you have a thing of beauty.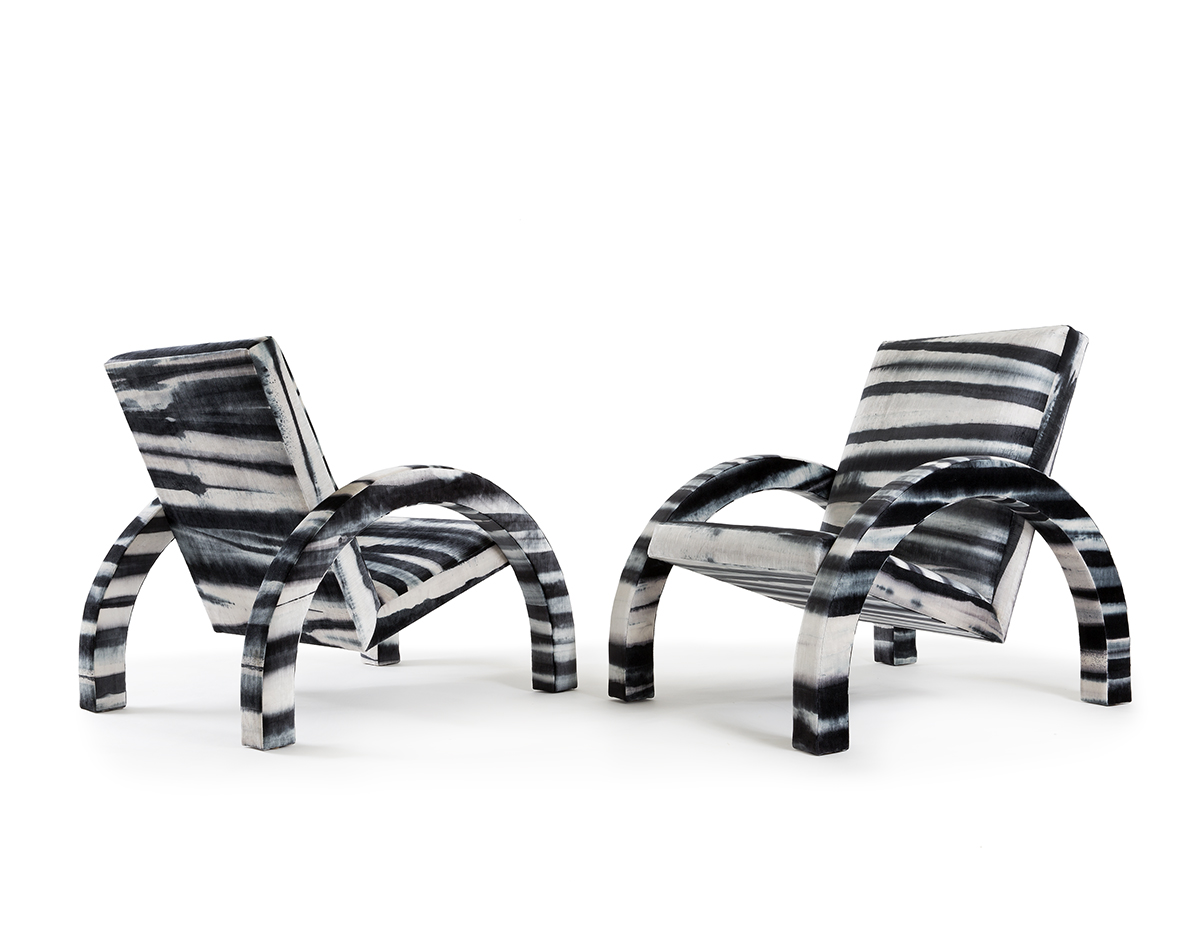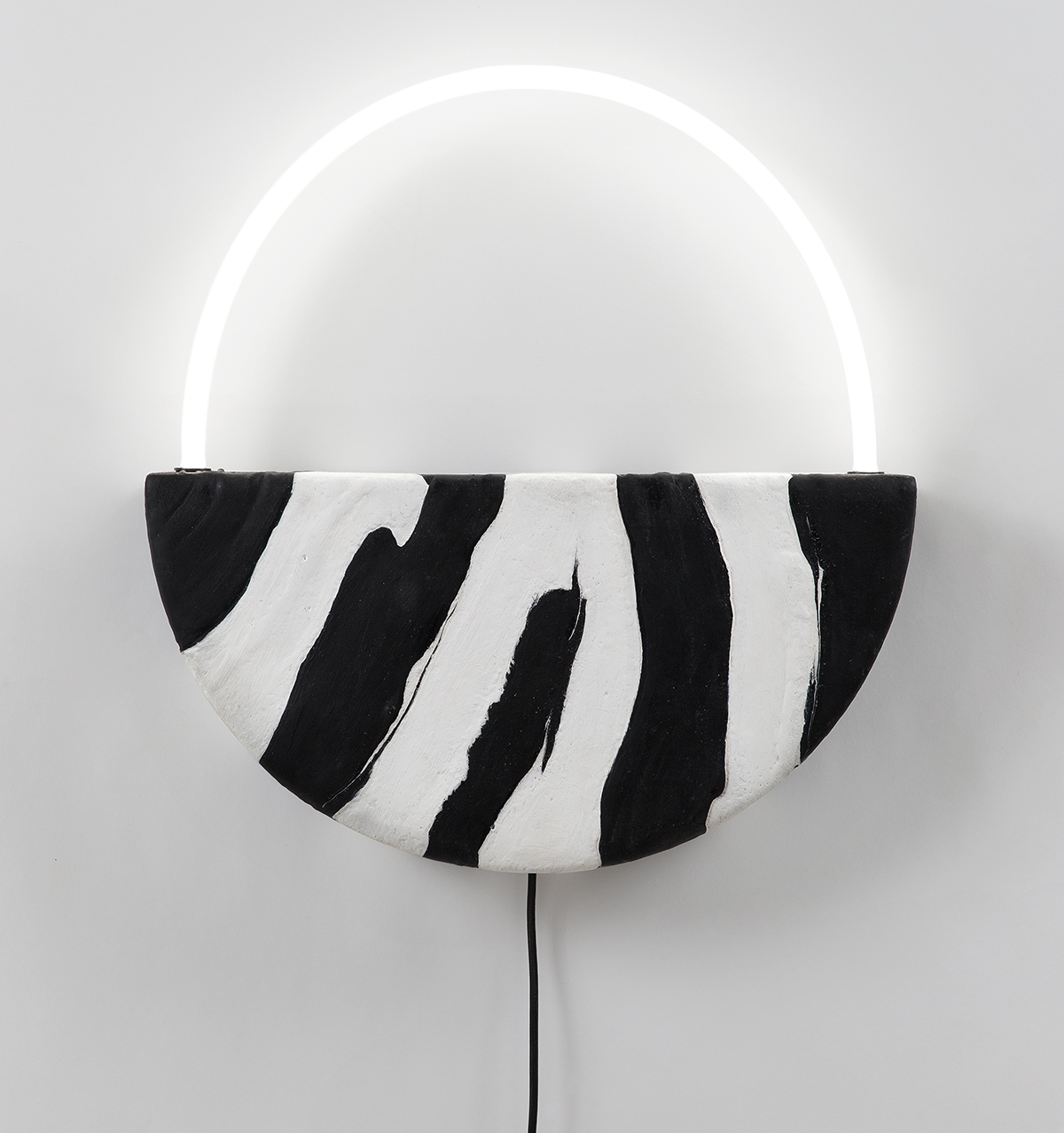 Alex P White
New York, alexpwhite.com
A long-time right-hand man to New York interior designer Kelly Behun, White planted his own stake in 2015, launching a mesmerizing solo furniture collection influenced by neo-Futurism and retro nightclubs.
What is American design to you, and what excites you about it?
For me American design is about context, i.e. community, production, and location — the very literal and obvious "how, where, and when" something is made. When the maker/producer/consumer cycle is focused on local economies, communities get stronger, regional aesthetics develop, lots of sharing and collaboration occur and the creative scene becomes really fertile (and tends to have an impact on a much larger scale.) I find this process exciting and positive. I've lived in times/places where this was a music scene or an art scene and right now furniture/interior design seems to be having a similar type of productivity. In other words…Sisters Are Doin' it For Themselves!
What are your plans and highlights for the upcoming year?
Under the Alex P White label, I'm in the planning stages of two projects: an all-ages Playscape and a collection of mood lighting. Playshroom 3.0 is a modular environment akin to something like upholstered scaffolding, and for my next collection, I'm using LED and neon light to transform sconces into objets d'art (or as I like to think of them, paintings with their own light source.) I plan to show iterations of both projects during New York Design Week in May. In my work with Kelly Behun, I'm super excited about one of our most recent interiors projects. Our client is the chicest: an international collector with exquisite taste and a flair for the bizarre. With Kelly's keen eye and her passion for the current design scene, the results are truly special; the home is as unconventional as it is traditional. And with this project, having the opportunity to work with such talents as Lindsey Adelman, Apparatus, Cody Hoyt, The Haas Brothers, Misha Kahn, and Thaddeus Wolfe — just to name a few — is one of the best parts of my job. Thanks y'all!
What inspires your work in general?
ON HEAVY ROTATION
• The Cure | Staring at the Sea The Singles 1979 -1985
• Eurythmics | Be Yourself Tonight
• China Crisis | Flaunt the Imperfection
• Active Child | You Are All I See
• Warpaint | Warpaint
BOOK STACK
• I'll Never Write My Memoirs | Grace Jones (2015)
• The Ghost in the Machine | Arthur Koestler (1967)
• The Lighting Book | Deyan Sudjic (1985)
• XenoGenesis | Octavia Butler (1987)
• Pierre Cardin Evolution | Benjamin Loyaute (2006)
• Bloomingdale's Book of Home Decorating | Barbara D'Arcy (1973)
• The Theater of the Bauhaus | O. Schlemmer, L. Moholy-Nagy, F Molnar (1961)
• GLOSS | The Work of Chris von Wangenheim (2015)
• Tony Duquette | Wendy Goodman & Hutton Wilkinson (2007)
"Fantasy is not the opposite of reality; it's what reality forecloses, and, as a result, it defines the limits of reality, constituting it as its constitutive outside. The critical promise of fantasy, when and where it exists, is to challenge the contingent limits of what will and won't be called reality. Fantasy is what allows us to imagine ourselves and others otherwise; it establishes the possible in excess of the real; it points elsewhere, and when it's embodied, it brings the elsewhere home." — Judith Butler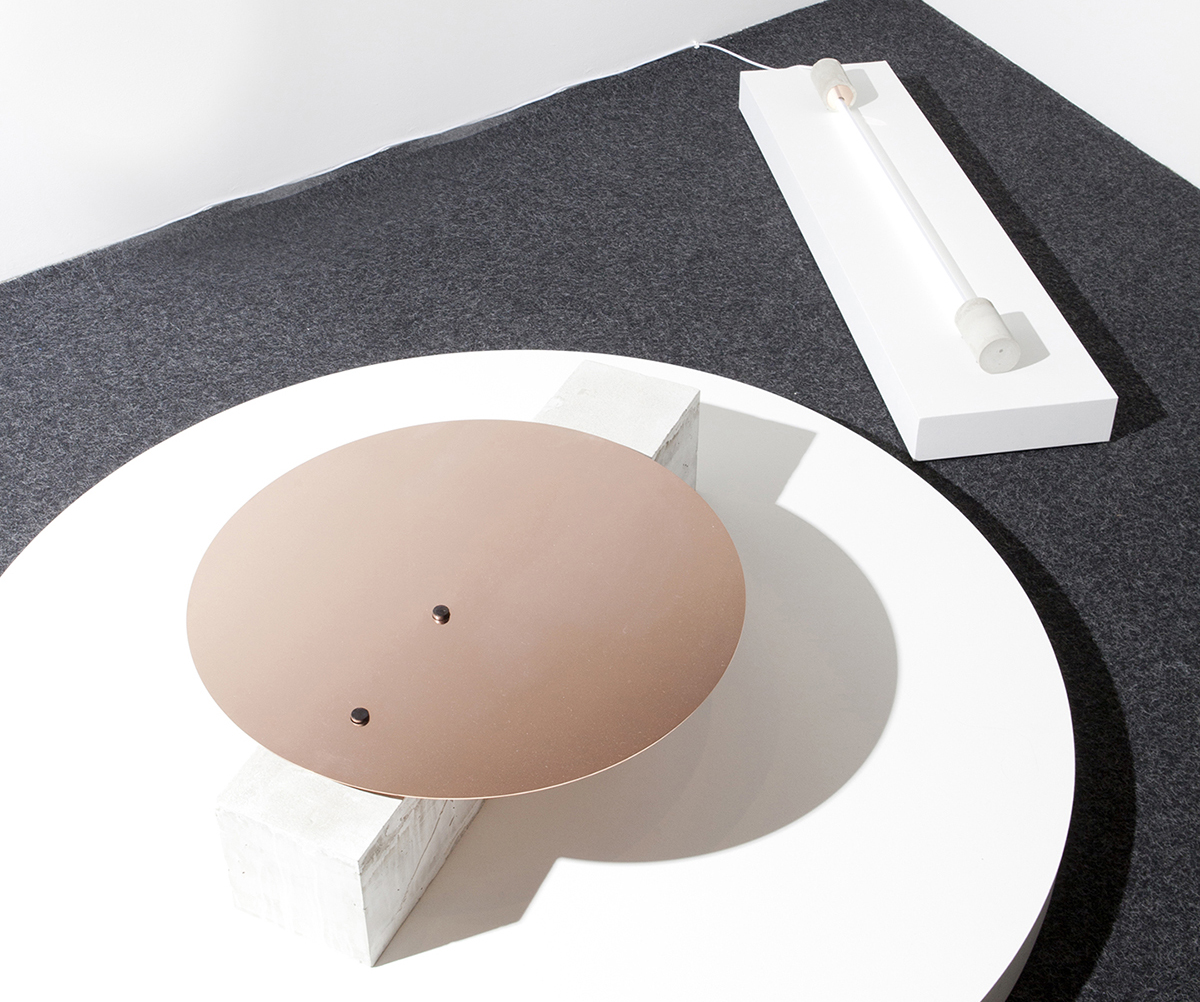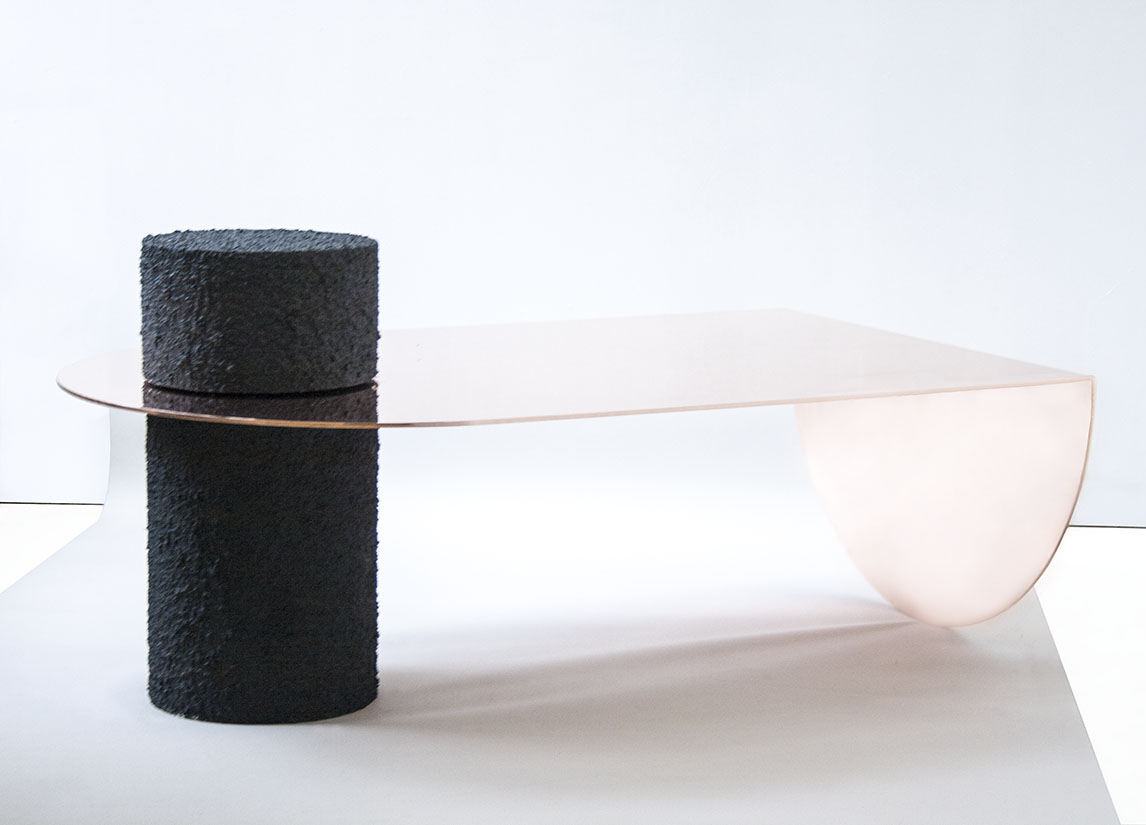 Aleks Pollner
Detroit, aleksandrapollner.com
The Polish-born Cranbrook student debuted a furniture line this year that demonstrated a sophisticated juxtaposition of textures and materials.
What is American design to you, and what excites you about it?
It's a great honor to be named here alongside some highly talented and inspiring peers. I look forward to reading their thoughts on this question, because for me, it raises a lot of complex thoughts around what design is today, around audience and marketplace, and around what is fundamentally American. We, as American designers, are seeking not only to construct what design is today and what our responsibilities are, but what American means and whether it even exists in an ever-more homogenized tech-driven world economy. The transcending power of design, for me, always addressed our humanness and our experience as human beings. What keeps me excited is the human hand — the inclusion of specialized craftsmen and manufacturers in the fabrication process, and small-batch or one-off production.
What are your plans and highlights for the upcoming year?
The biggest highlight and focus this year will be on projects for my graduation show at Cranbrook Art Academy, which will end up going to New York Design Week next year. I'm also really excited about a few incredible collaborations in the works. To me, collaborations are a creative must, because of the conversations and ideas they fuel and inspire.
What inspires your work in general?
Concept, material, and form drive my work. I'm currently absolutely inspired by land art and how a site informs a body of work. Shortly after New York Design Week I had gone to Marfa, TX, and in the midst of the desolate desert, its inhumanness, and Donald Judd's concrete blocks, I experienced the feeling of being in an idea. The desert provides no cultural context, reference points, or any interference with a body of work except for the idea itself and the observer. In an environment where you're confronted with your own mortality — with the desert representing a death, or transformation — what comes to life and confronts you is you, and the original idea proposed by the artist, the most pure experience of the work. I want to see and find that in my work, too. The conversation and experience would have not existed had I seen the same art in a gallery in New York.




The 2015 American Design Hot List is presented in partnership with Herman Miller, a company known for partnering with burgeoning design practices to create industrial design classics. Having collaborated with designers including Ray and Charles Eames, Alexander Girard, George Nelson, Yves Béhar, and many others, the company continues to foster relationships with new talents to explore purposeful solutions for modern living. Herman Miller believes that emerging talents such as those on Sight Unseen's American Design Hot List provide a new lens through which to view emerging design challenges.