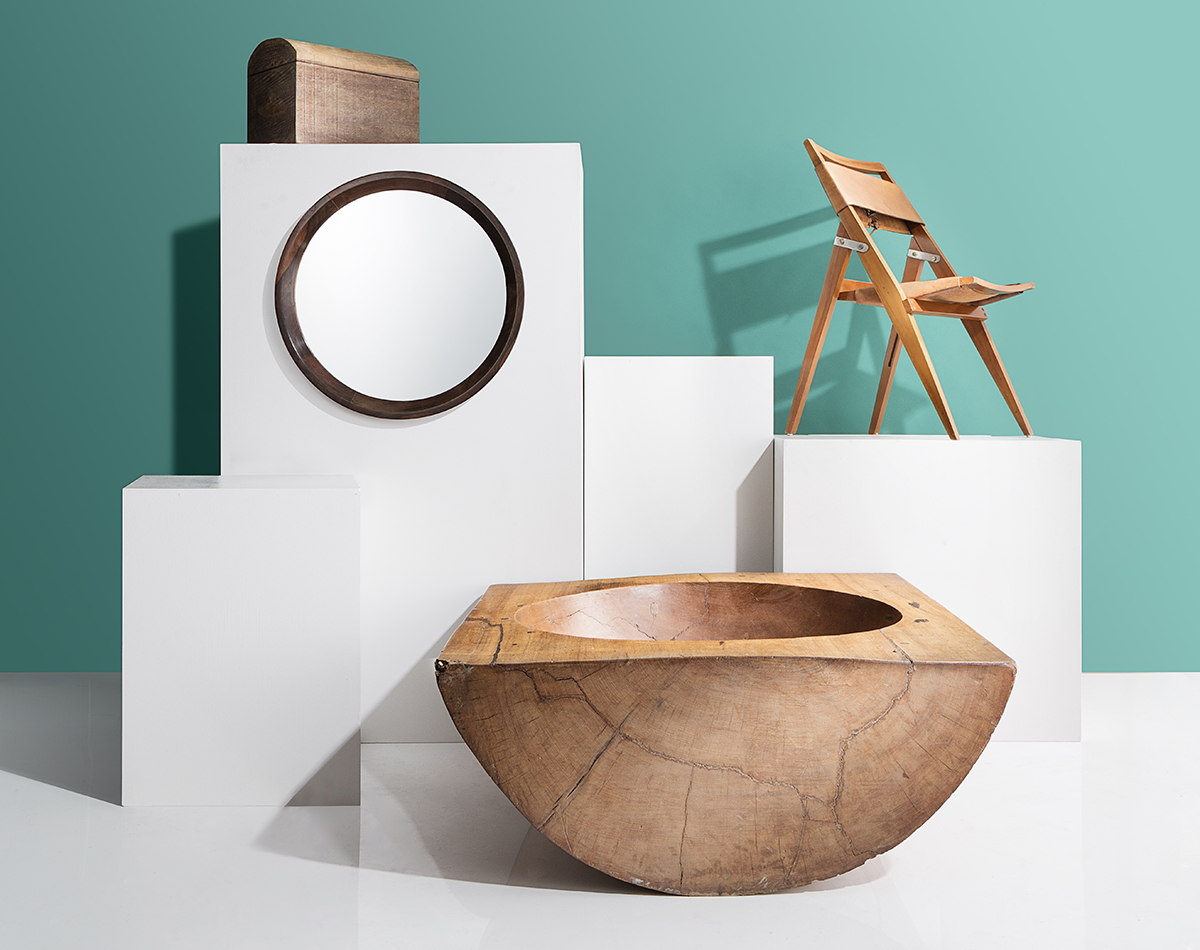 A weekly Saturday recap to share with you our favorite links, discoveries, exhibitions, and more from the past seven days. This week: A sneak peek at Lex Pott's new collection for Design Miami, a glimpse inside the home of Gemma Holt and Max Lamb, and a new view on Brazilian modernist furniture, pictured above.
Discoveries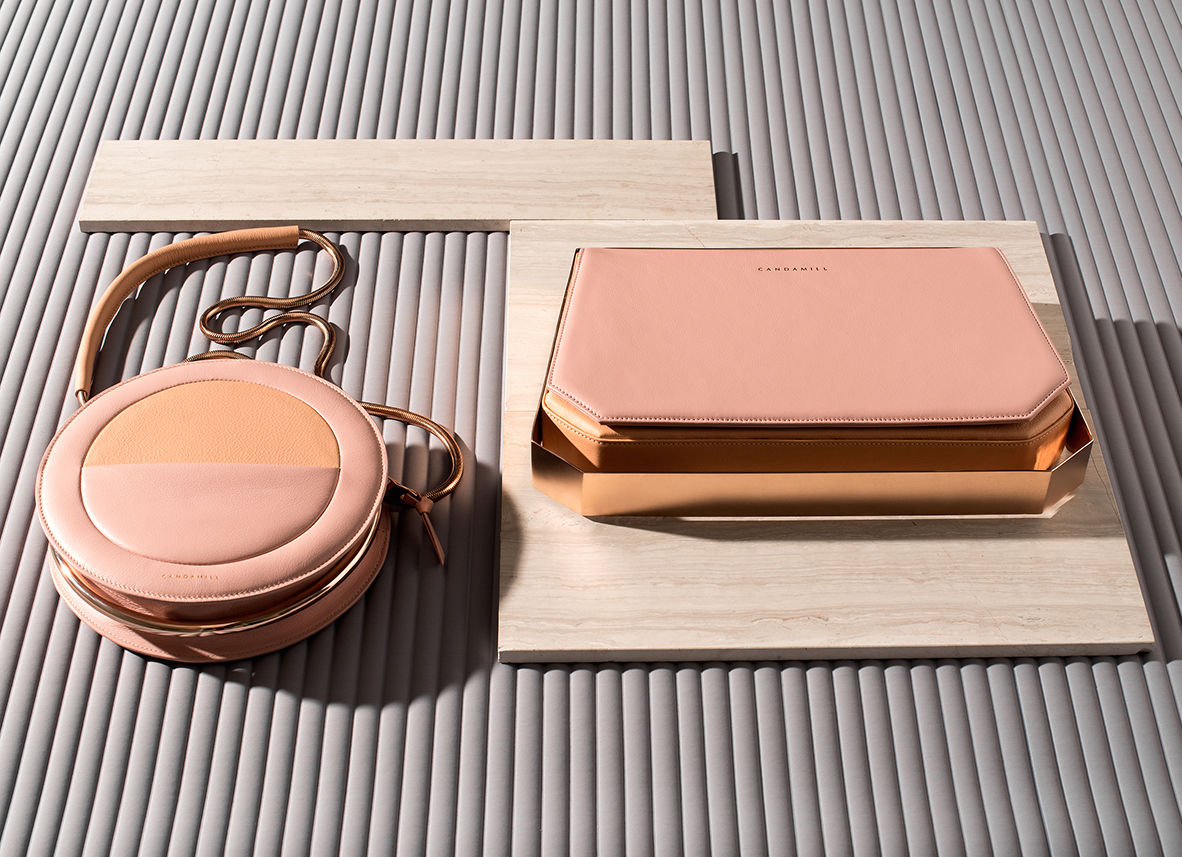 We love fashion brands influenced by architecture and interior design — most of the time we gravitate towards them without even knowing it. That was certainly the case with Candamill, whose geometric, perfectly hued Spring/Summer 2016 lookbook caught our eye this week. Turns out the brand was founded by brother and sister duo Cindy and Cristian Candamil, the latter of whom is an artist who's dabbled in the design world.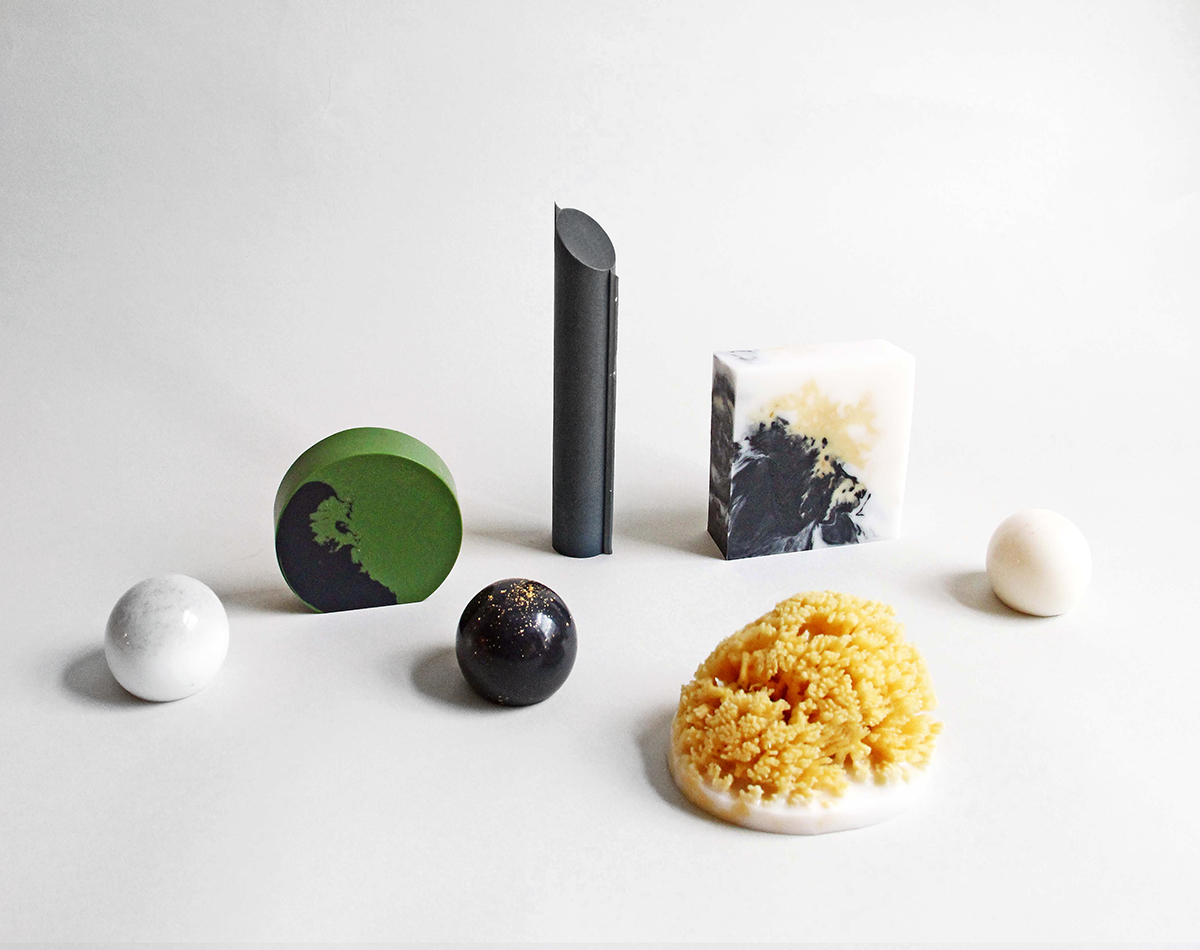 Another surprise of sorts this week was this brand new experimental soap collection by Pelle, a studio we knew primarily for its lighting. We'd forgotten they once made soap rocks, but this series is even more compelling, featuring marbling, 24-karat gold flecks, and one bar half-embedded with a natural sea sponge.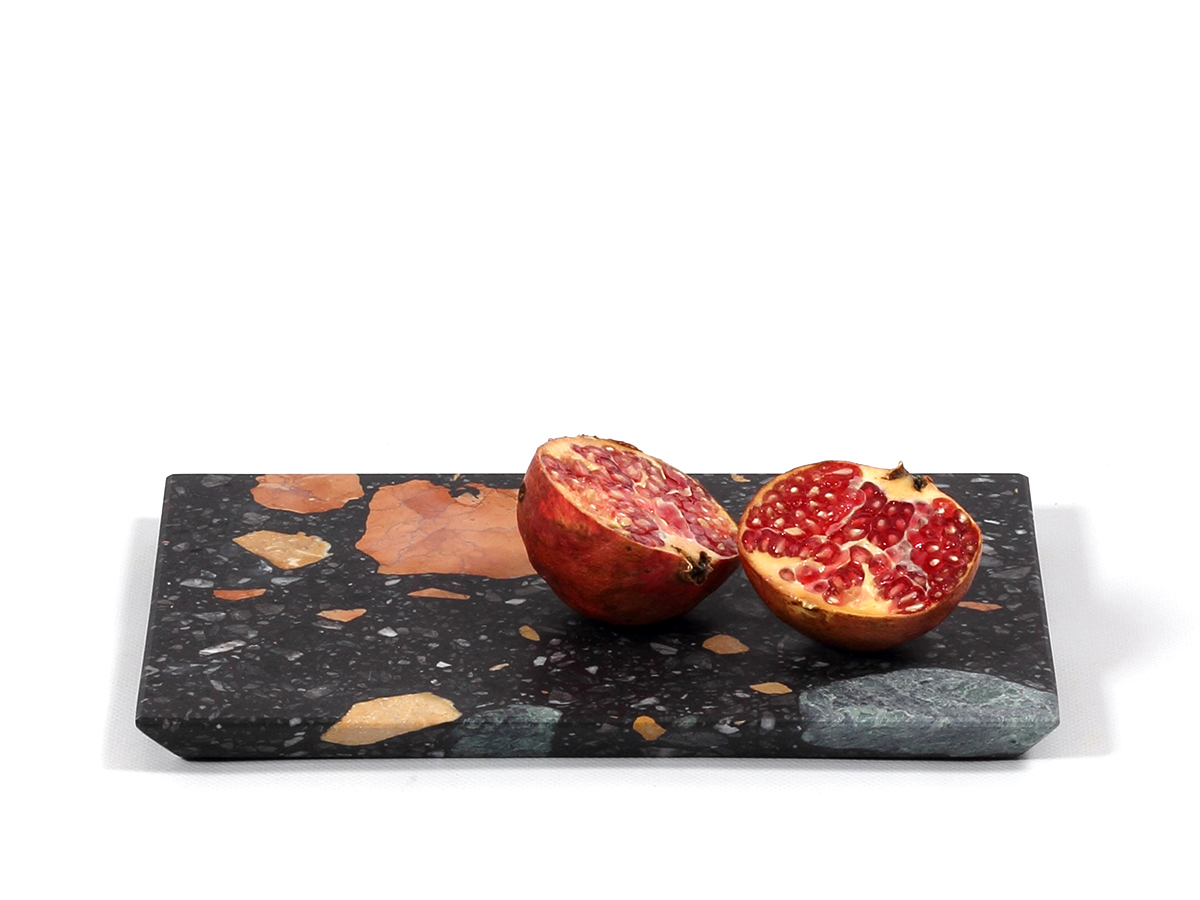 We featured the white version of this Marmoreal cutting board by Max Lamb and DZEK back when it first launched in the Makers & Brothers online shop, it being the only piece of Lamb's engineered terrazzo you could buy without spending a small fortune. But a black version has just been released, and we consider this a public service announcement: Go.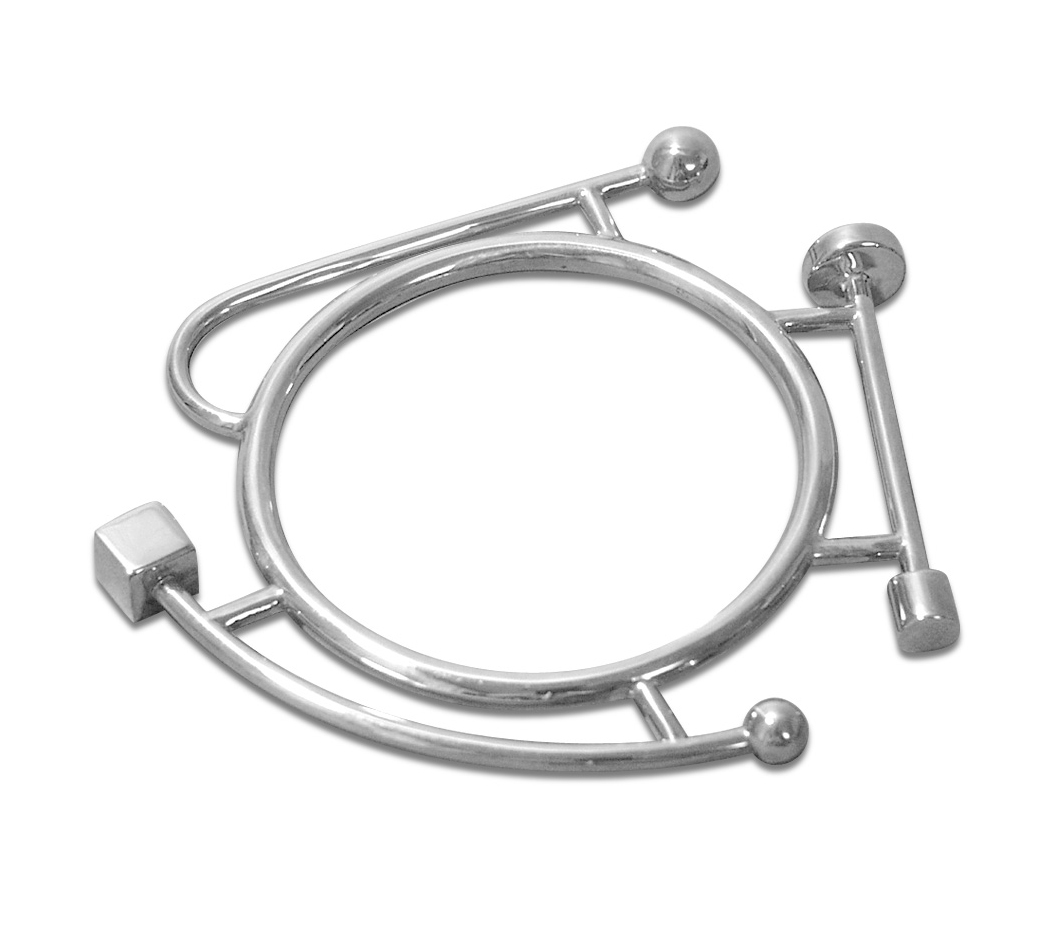 Public service announcement II: Do not leave your computer before checking out the new(/old) Sterling Silver collection of jewelry just (re-)released on the ACME Legacy website. Yes, we keep on posting every time ACME Legacy releases something new, but damn, it's all just so good. If — like us — you've been reluctant to buy any of the original Memphis jewelry the website's been posting over the past year, because of how loud and colorful it all is, this new series is for you. Same amazing shapes, like the 1990s bracelet by Adrian Olabuenaga pictured above, just sans the enamel.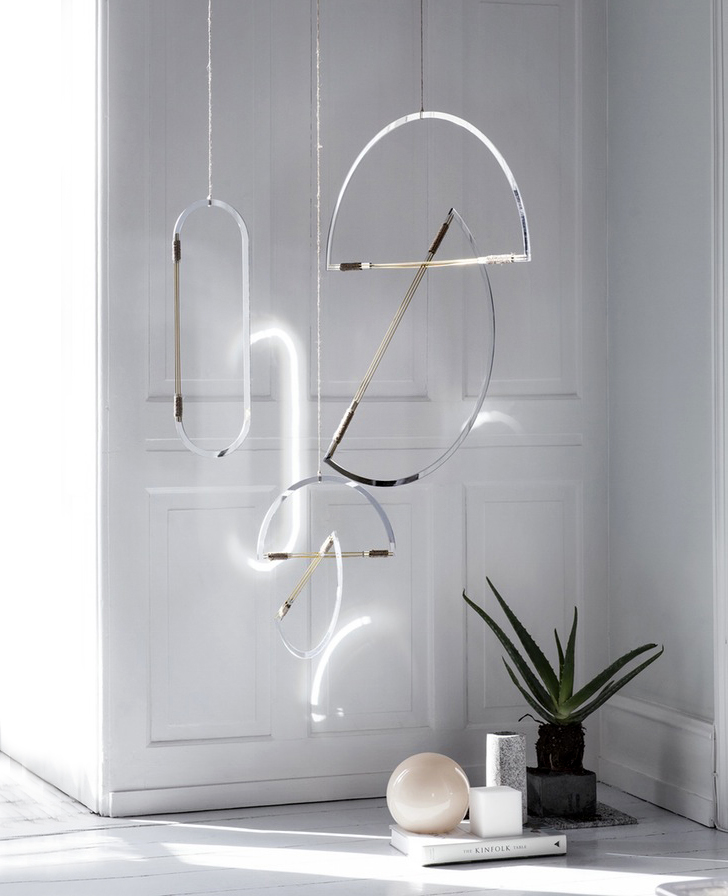 Danish studio Elkeland has just released a stunning new series of hanging mobiles made from mirrored acrylic and small brass sticks fastened with waxed-flax string; the sticks are "woven" together where the two shapes interlock, so you can slide the shapes back and forth to alter the mobile's form.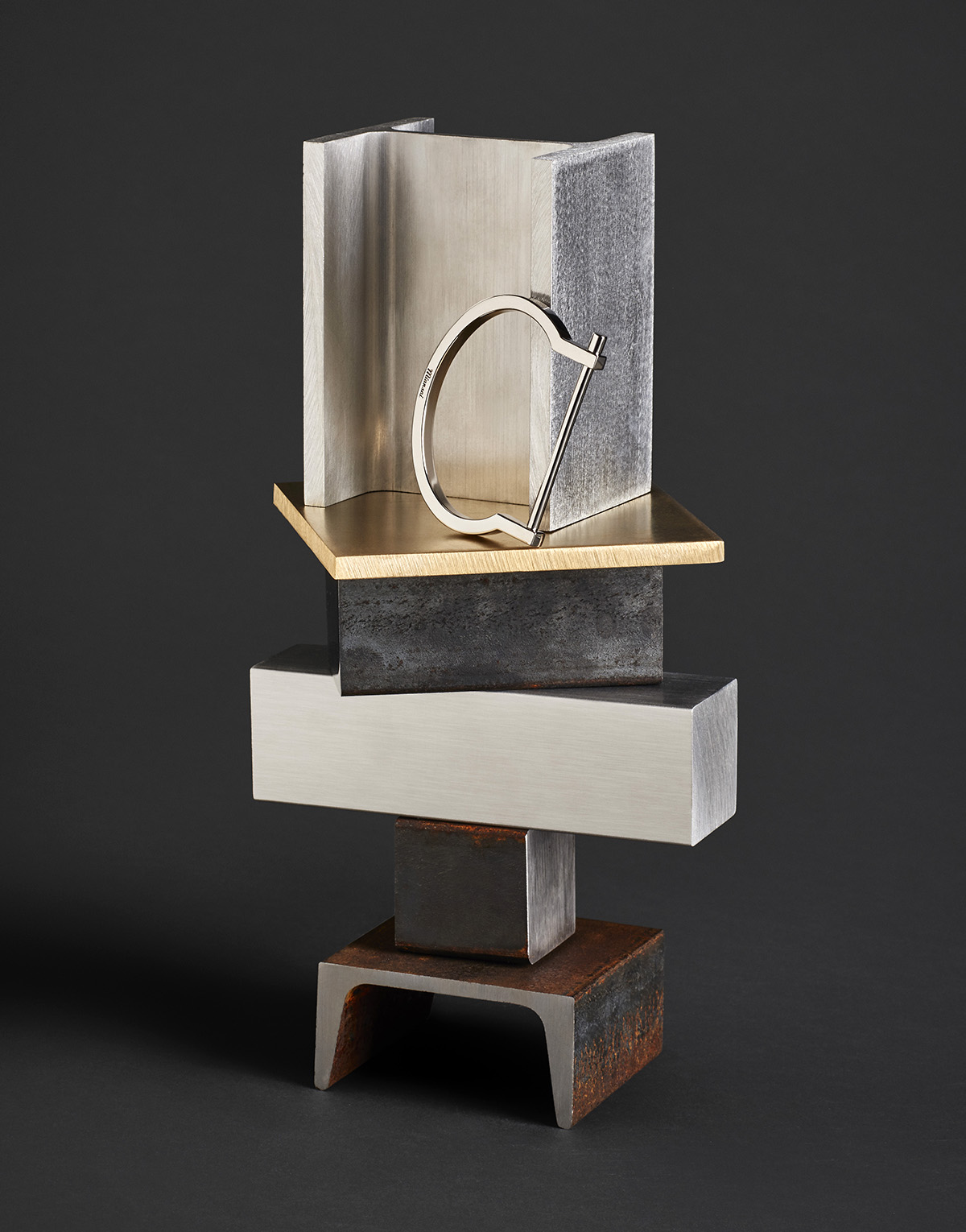 Adrian Gaut just shot a series of lookbook photos for a jewelry brand we love, Miansai, using scraps of raw materials like a slab of brass and a hunk of patinated steel. All of which juxtapose nicely with the shiny, heavily machined metals used in the jewelry, natch.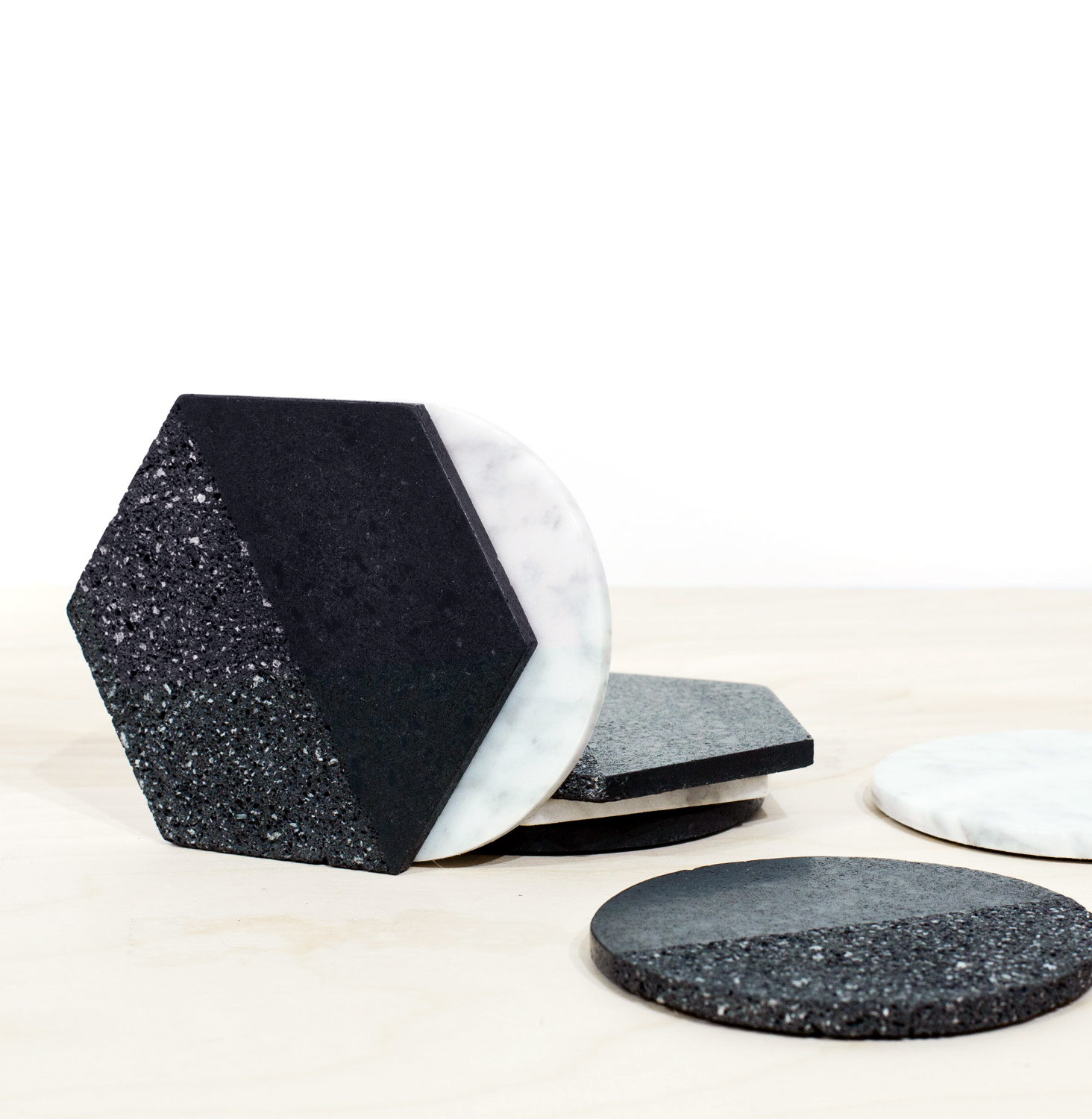 We kind of feel like we need to buy these marble and lava-stone coasters by Mexican studio Peca before retailer The Citizenry realizes what a steal they are, at $55 for a mixed set of six. We suggest you do the same.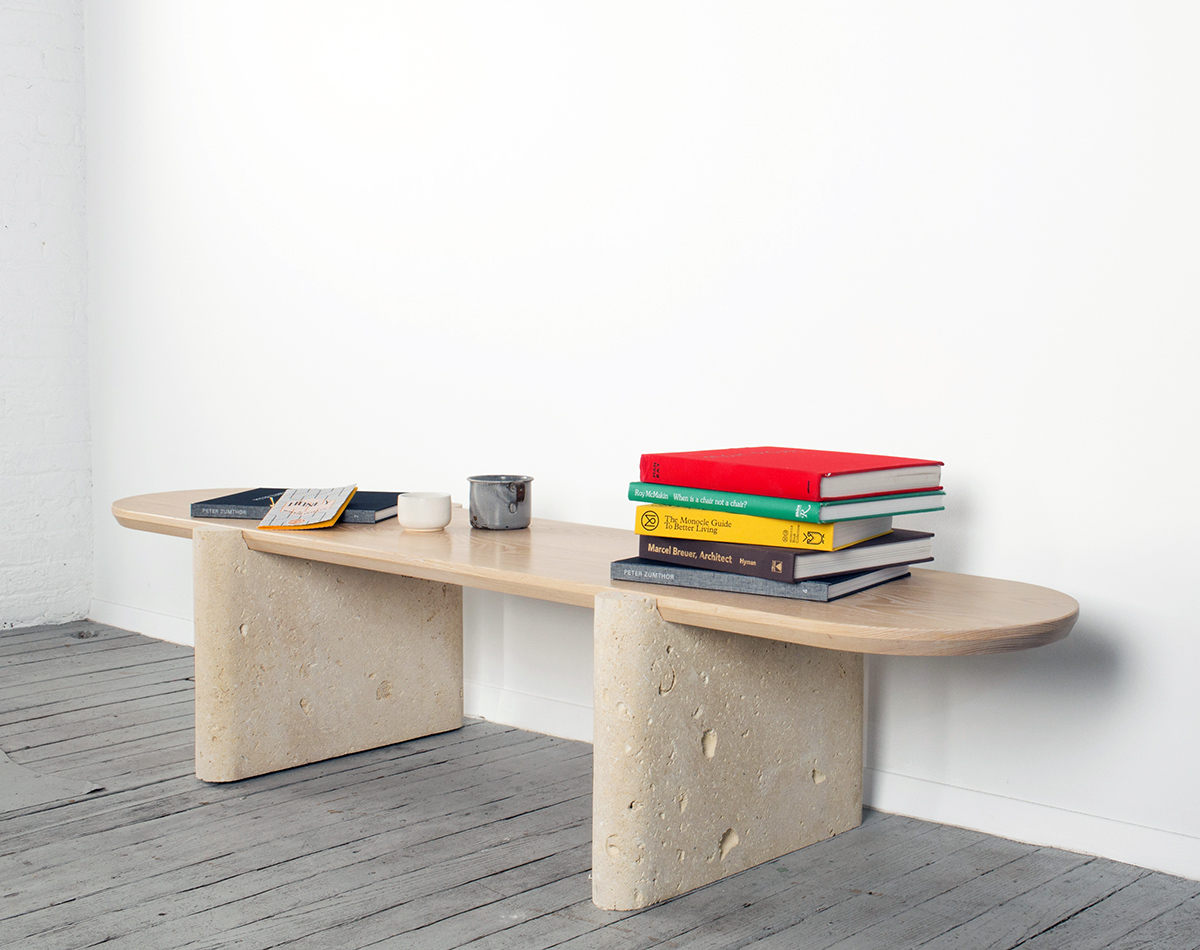 Daniel Morrison studied architecture, worked for OMA, and apprenticed as a metal worker before setting up his own brand-new, curiously named, semi-Shaker-inspired furniture studio, Yucca Stuff. Our favorite piece from his first collection is this Lavaca table, made from "cerused American ash and Cordova Shell Limestone, quarried outside of Austin, Texas, where that material is predominantly used in architectural masonry," he says.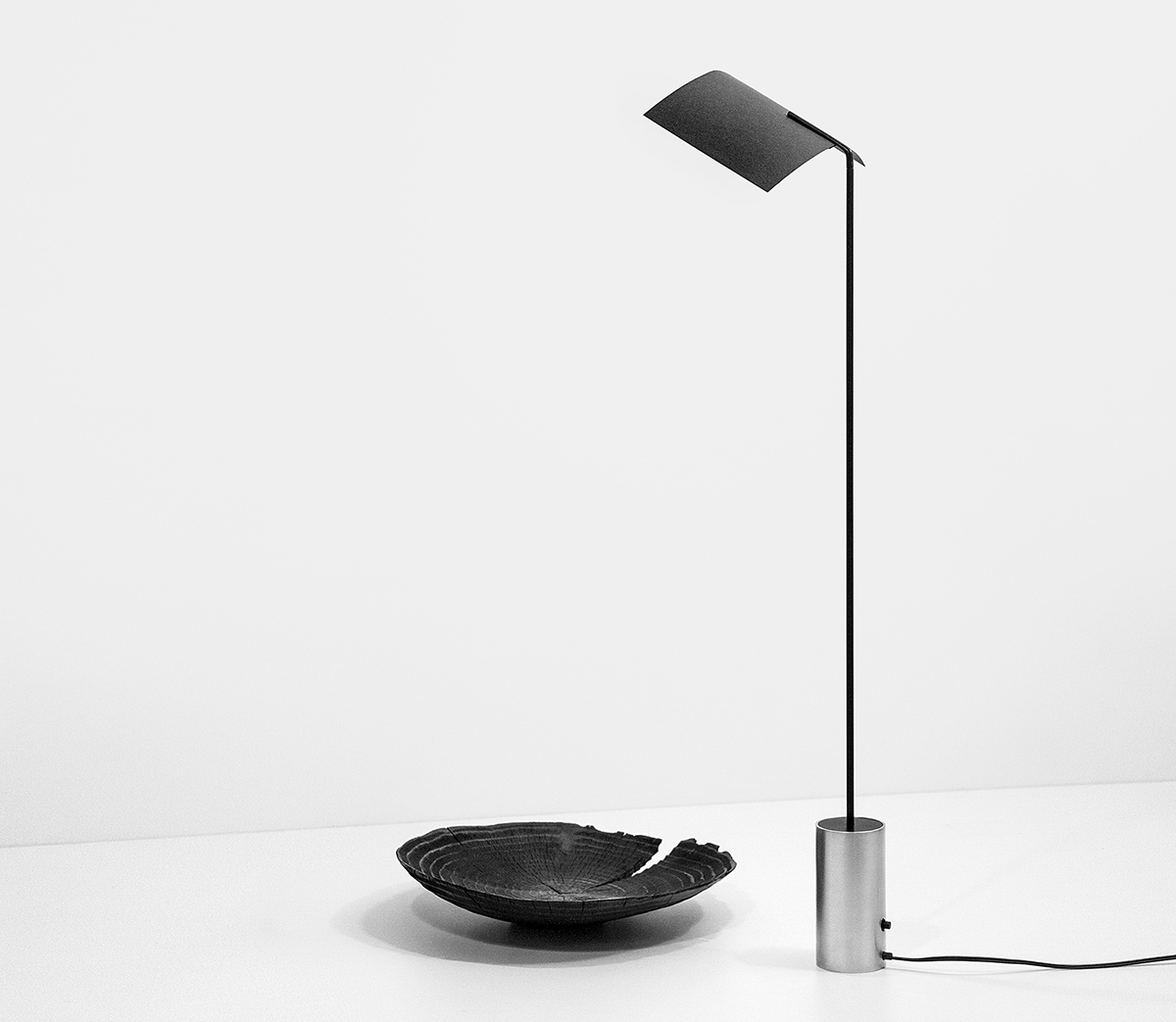 We spotted Ferréol Babin's newest piece, the svelte Aile lamp, on Facebook this week — turns out it's still a prototype, made from a curved piece of paper cradling an LED light and mounted to a thin carbon rod. Would anyone manufacture and sell a paper lamp? We're not sure, but it's interesting.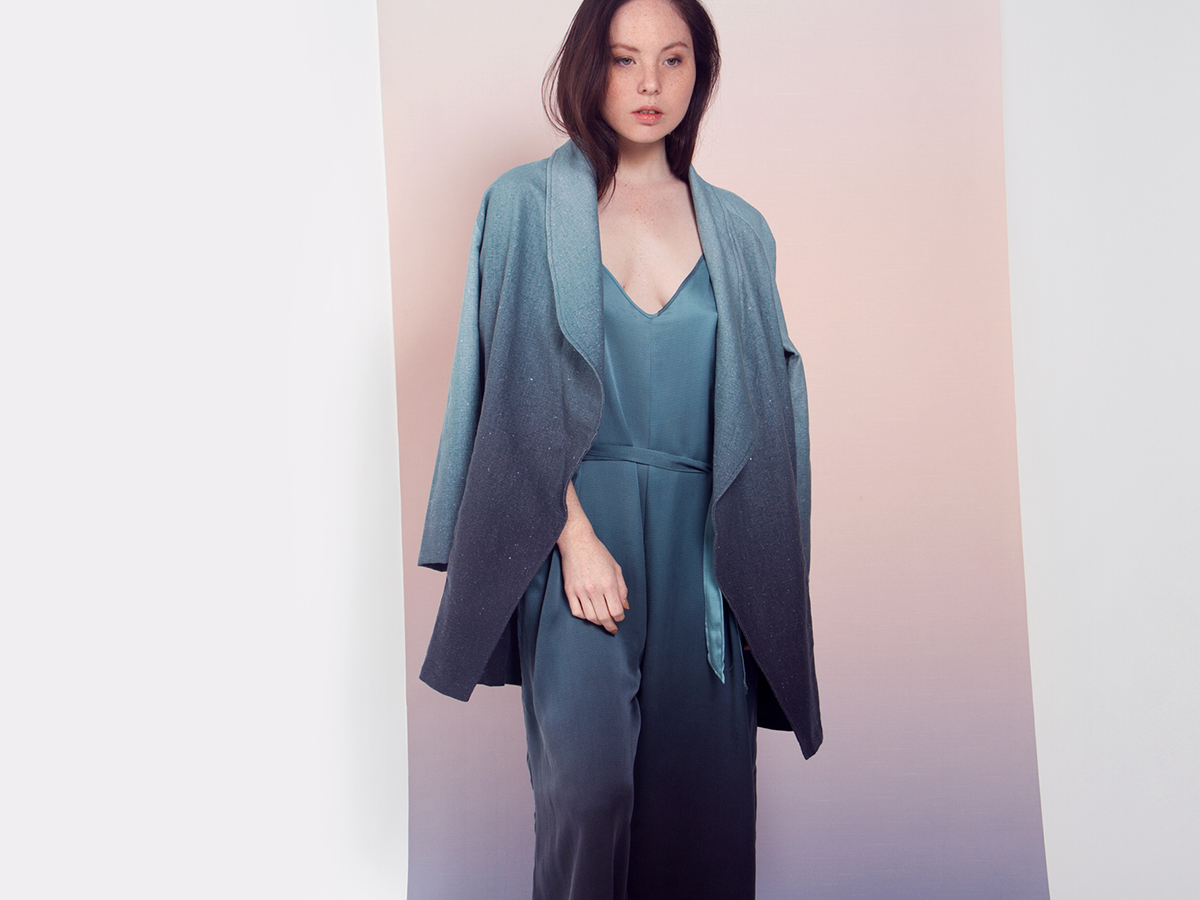 One of the 20 American Design Hot List honorees we announced earlier this week, New York studio Calico Wallpaper makes the most amazing ombrés and marbled patterns for people who want to add personality to their walls. But what about the rest of us? Luckily Calico just launched a collab with Print All Over Me and the Brooklyn store Swords-Smith — an entire line of clothing and accessories featuring its work. Check it out here.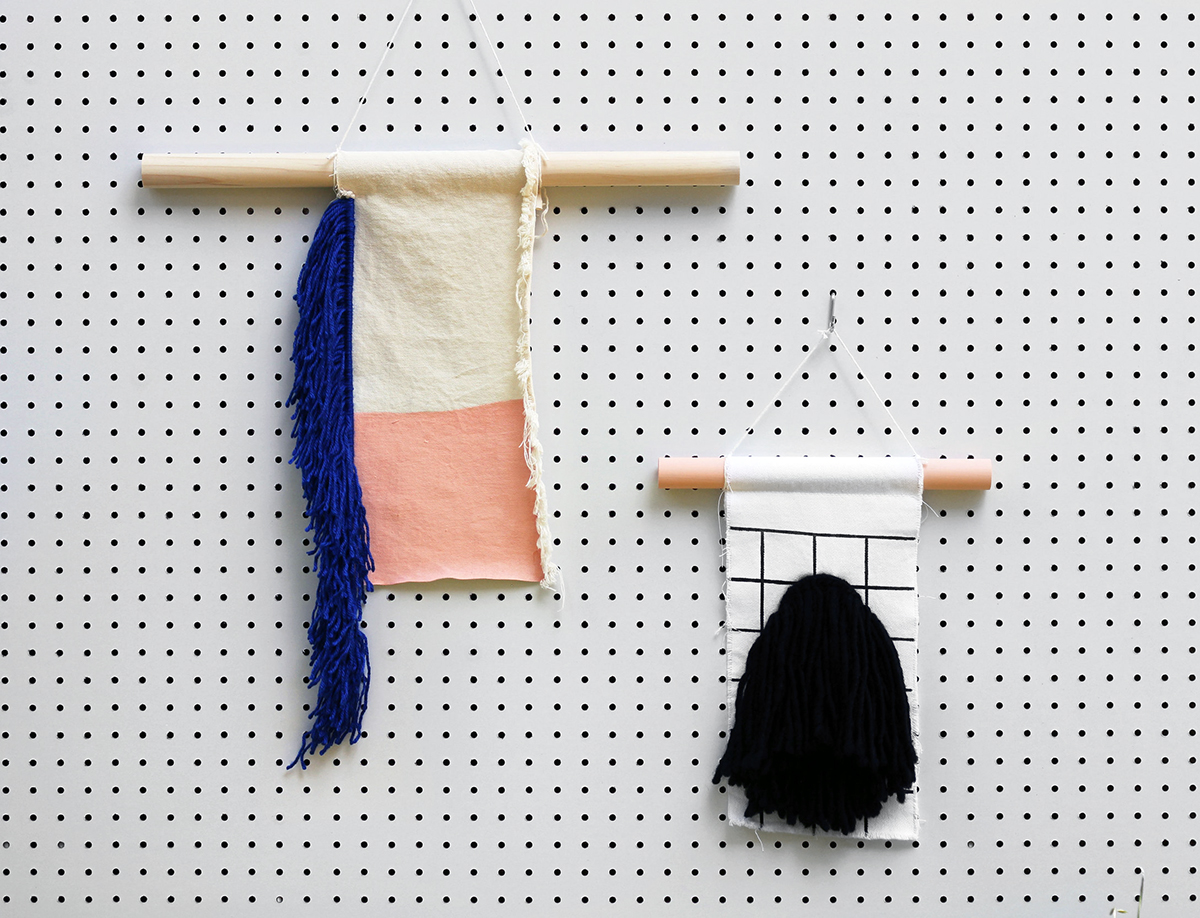 One of our favorite submissions this week came from two sisters, Hilary and Trilby Nelson, who collaborate on all sorts of creative projects — from wall hangings like the ones above to clothing to wacky ceramic tacos and toothbrushes — under the umbrella the Nelson Project. "We started Nelson Project as a way for us to work together and explore mediums and projects different from our independent art and design practices," the sisters wrote. It's even more impressive because the sisters are currently living in two different states, Texas and Iowa. That's commitment.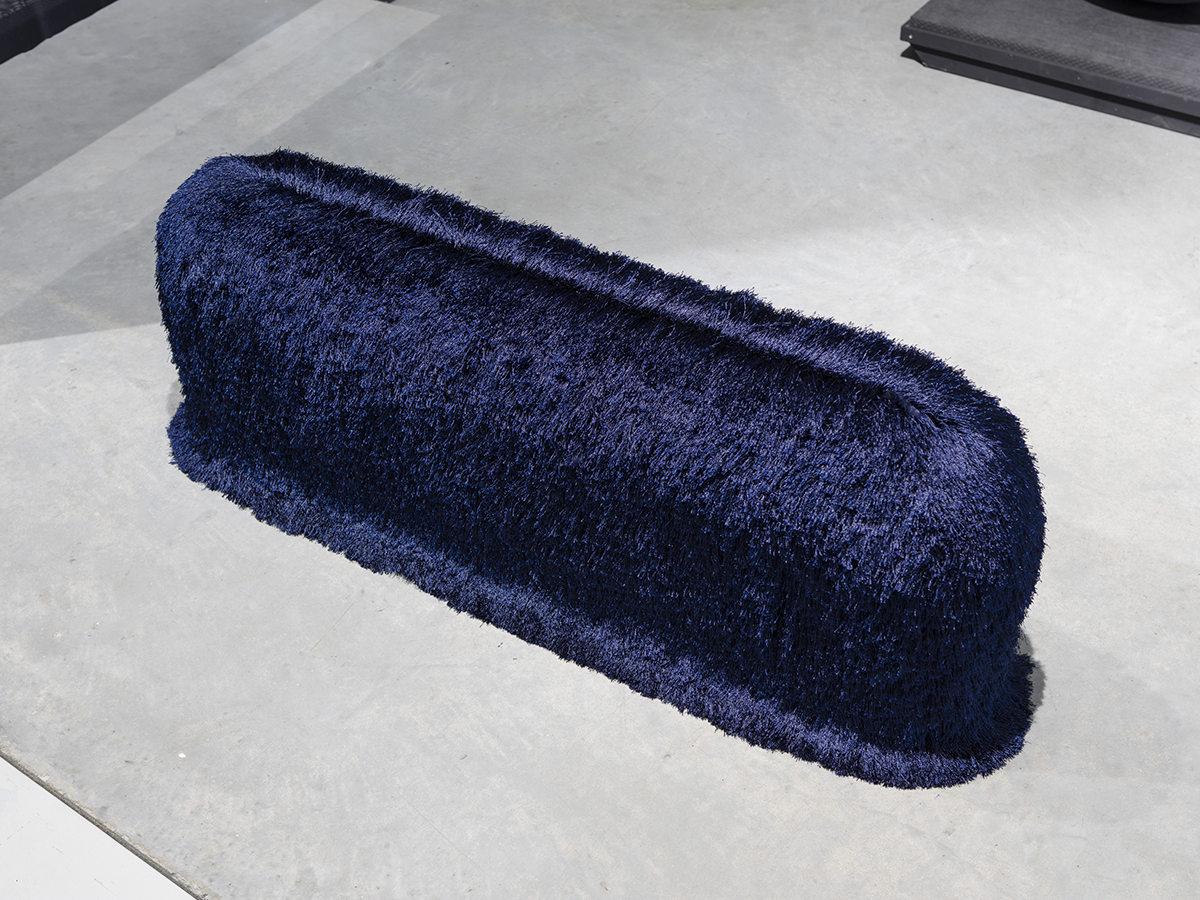 Two weeks ago we posted a massive roundup of this year's Dutch Design Week, but because the Dutch Invertuals exhibition wasn't photographed in time for our deadline, we missed out on a lot of great projects that were part of it. We encourage you to head over to the Dutch Invertuals website now, though, to check out the entire thing, including this hairy blue bench by Tijmen Smeulders, which explores "the subtle movement within or on an object's skin."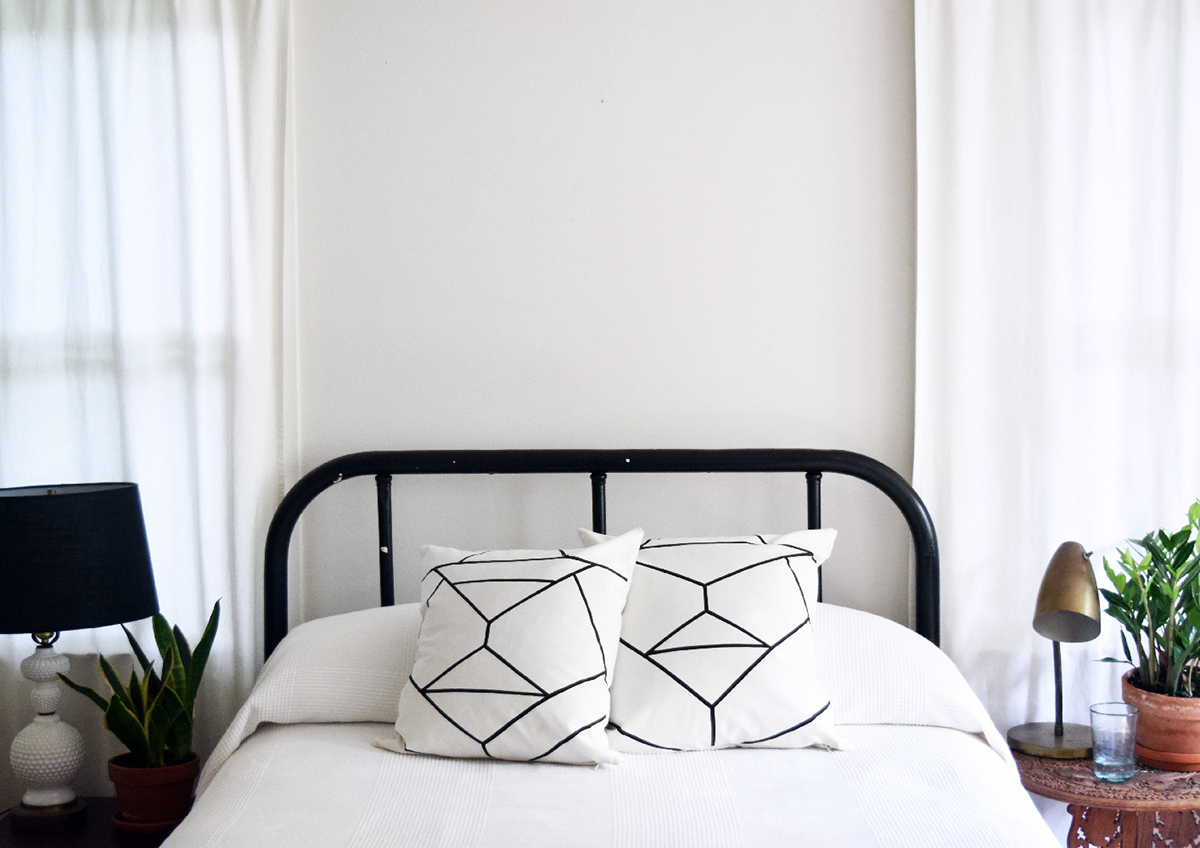 Loving the home textile label Outra, designed by Brooklyn artist Laura Evans; she also sells really amazing and colorful throws, clutches, and shower curtains on the site. Definitely check out the entire collection.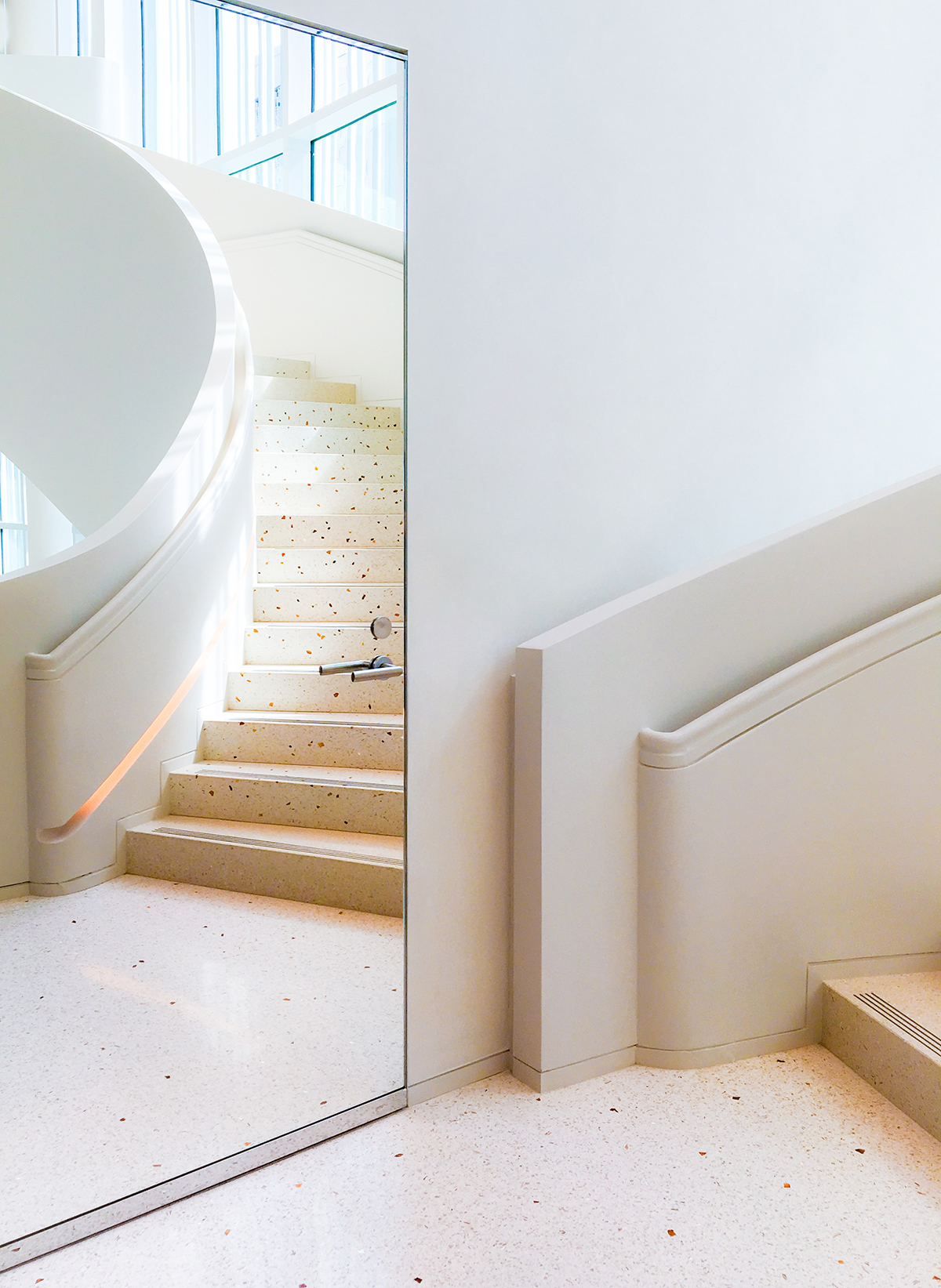 This week we were fortunate enough to attend the opening of the new Hermès store in Miami's design district, a ground-up build by RDAI architects. The actual building envelope is pretty amazing — it's basically a glass box nested inside a white steel cage — but we loved this little corner we photographed on our iPhone, which shows off the sculptural feel of the interior architecture, the white lines of the exterior (visible in that little scrap of mirror at the top), and the trendy terrazzo flooring throughout. The store also includes the first-ever U.S. retail outlet for Saint Louis, who have been inviting some of our favorite designers (Ionna Vautrin, Paola Navone, Kiki Van Eijk) to experiment with their traditional crystal techniques. More on that on the site tomorrow.
Instagrams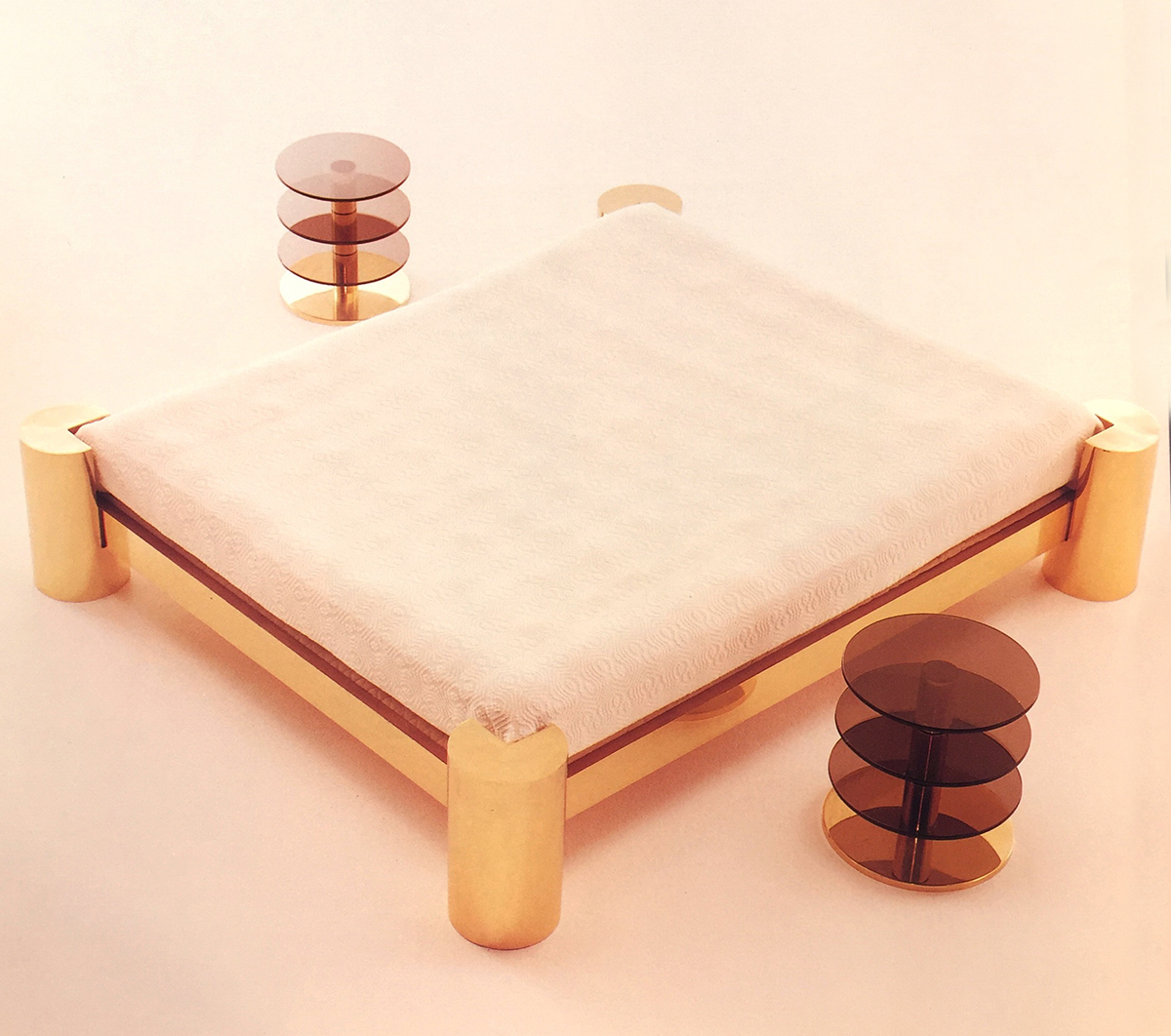 God bless Wary Meyers for constantly busting out with the most amazing archival objects on their Instagram feed, like this 1971 bed and side table set by Lella Vignelli, from the book Vignelli. We want it so bad.
Exhibitions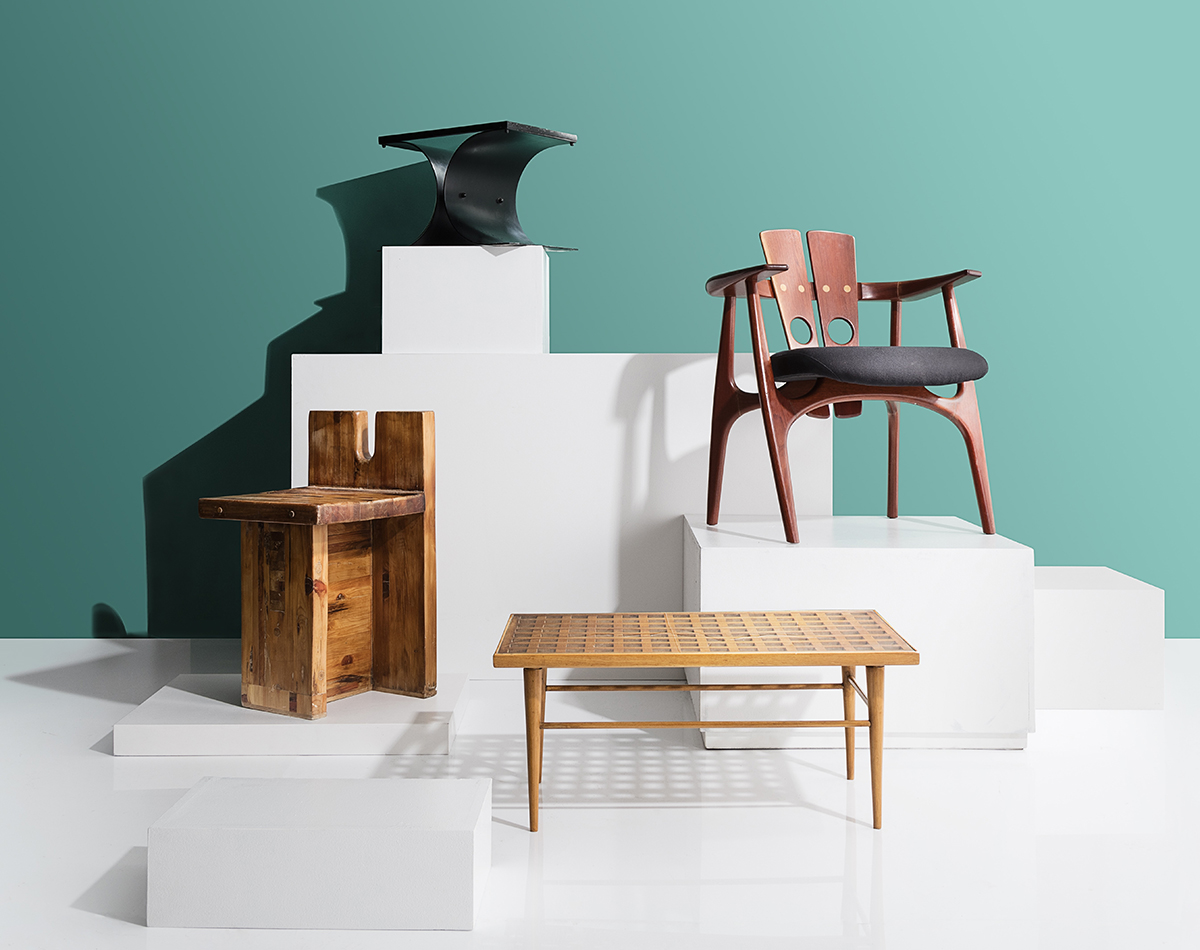 When we first heard about the Brazil Modern show opening this week at R & Company, we're not gonna lie: Our first thought was, mehhhh. We didn't really think we needed to see yet another work by Sergio Rodrigues or Joaquim Tenreiro being fawned over (though Roberto Burle Marx and Lina Bo Bardi, maybe). But then we saw the promo images above and at the top of this post, shot by Joe Kram, and a little space opened up in our hearts again for this stuff. Well done.
Links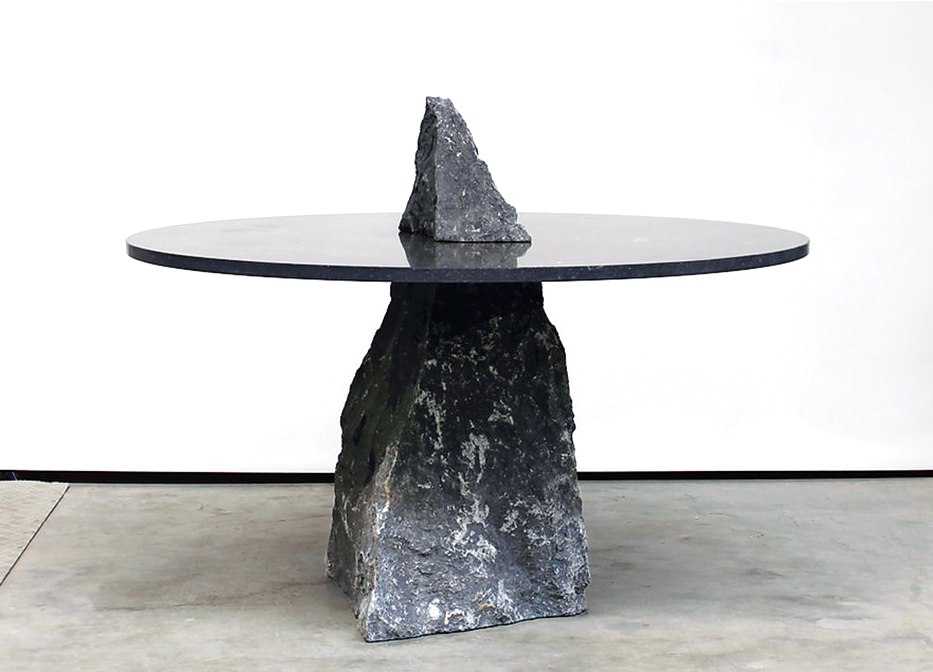 We won't be attending Design Miami next month, but we have a feeling the thing we'll be saddest to miss, after seeing a sneak preview of it on T magazine's blog this week, is Lex Pott's upcoming stone furniture collection for The Future Perfect, including this table made from a shard of Belgian bluestone.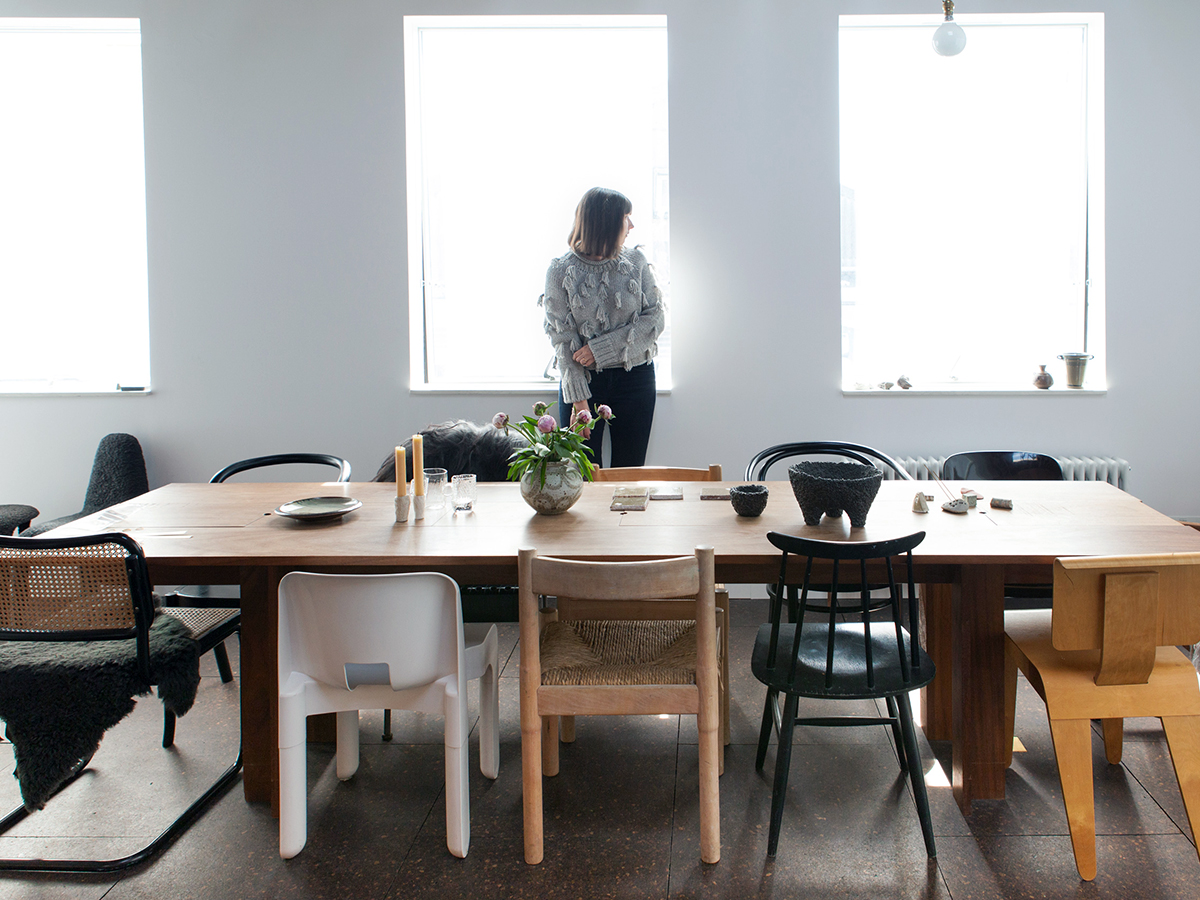 File under "stories we're depressed we didn't do first": New York cool-girl clothing line Apiece Apart recently started a "Woman Series" on its blog, and one of its latest subjects is London jewelry designer Gemma Holt, shot by Robin Stein in the home she shares with Max Lamb. Don't leave this page without clicking this link to see the rest of the story! Then head over to the Sight Unseen Shop to buy a set of Holt's stunning gold geometric bangles. Then, and only then, can you go about the rest of your weekend.