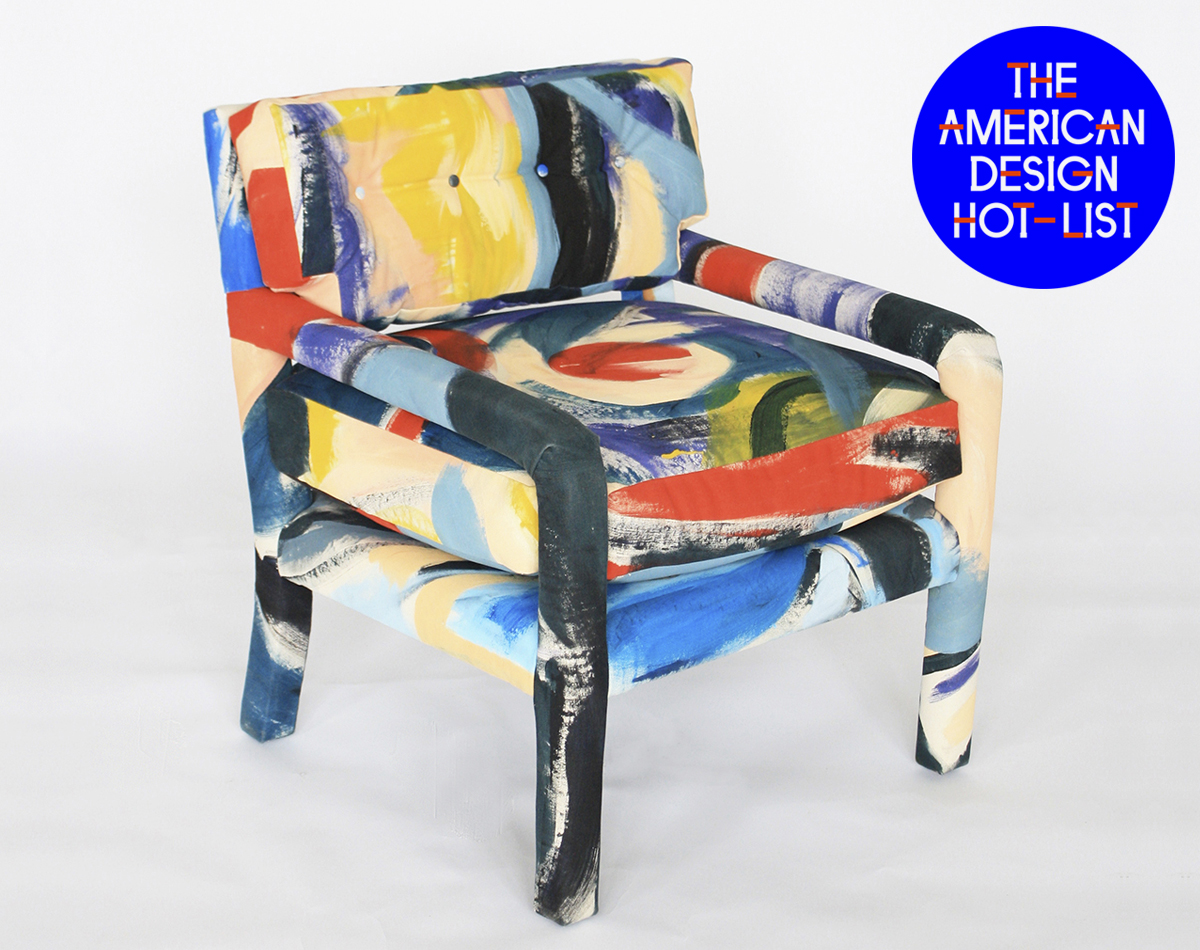 This week we announced the 2015 American Design Hot List, Sight Unseen's unapologetically subjective annual editorial award for the 20 names to know now in American design, presented in partnership with Herman Miller. We're devoting an entire week to interviews with this year's honorees — get to know the third group of Hot List designers here, then hop on over to our Pinterest, our Instagram, and Herman Miller's blog Why for even more coverage.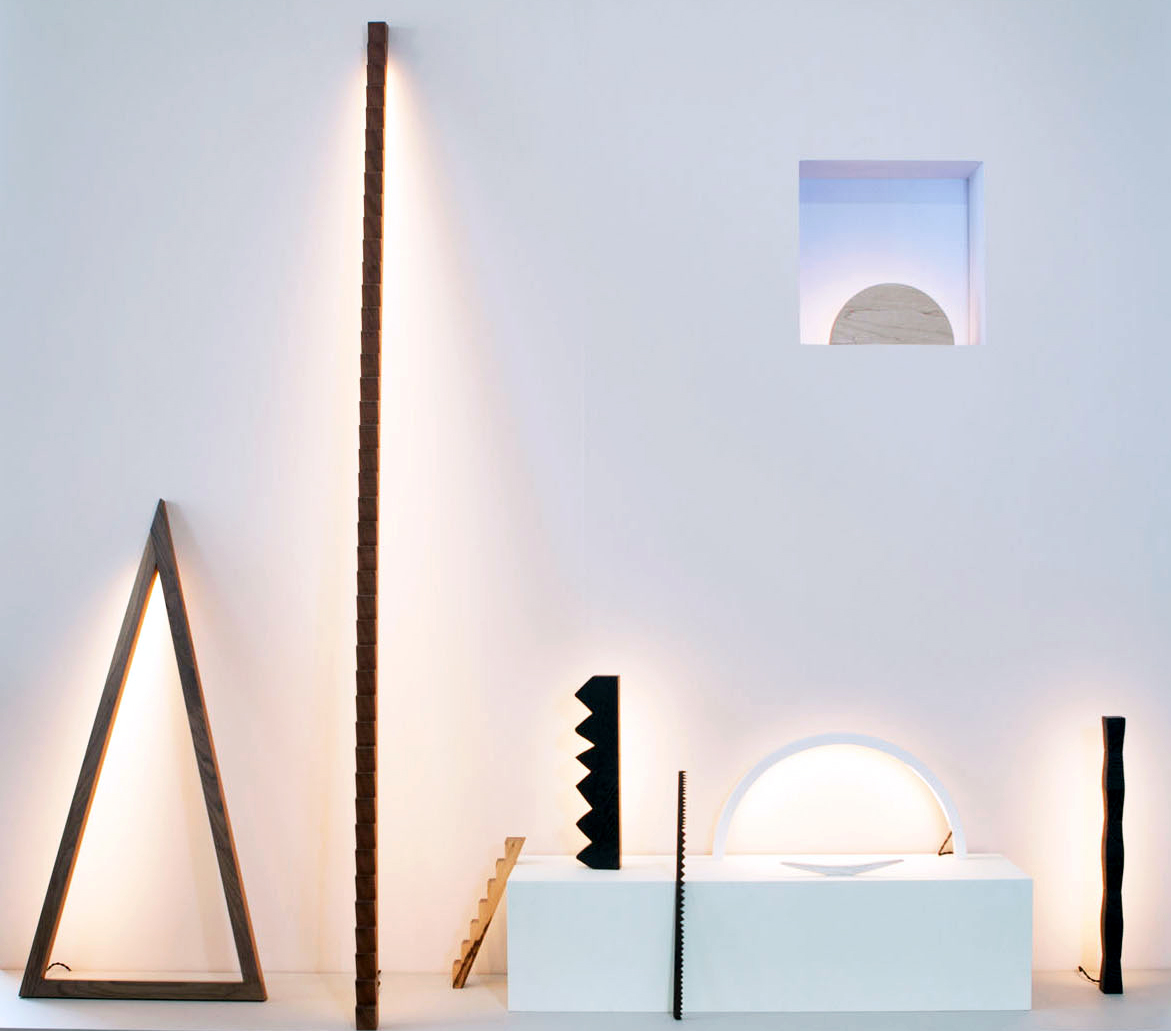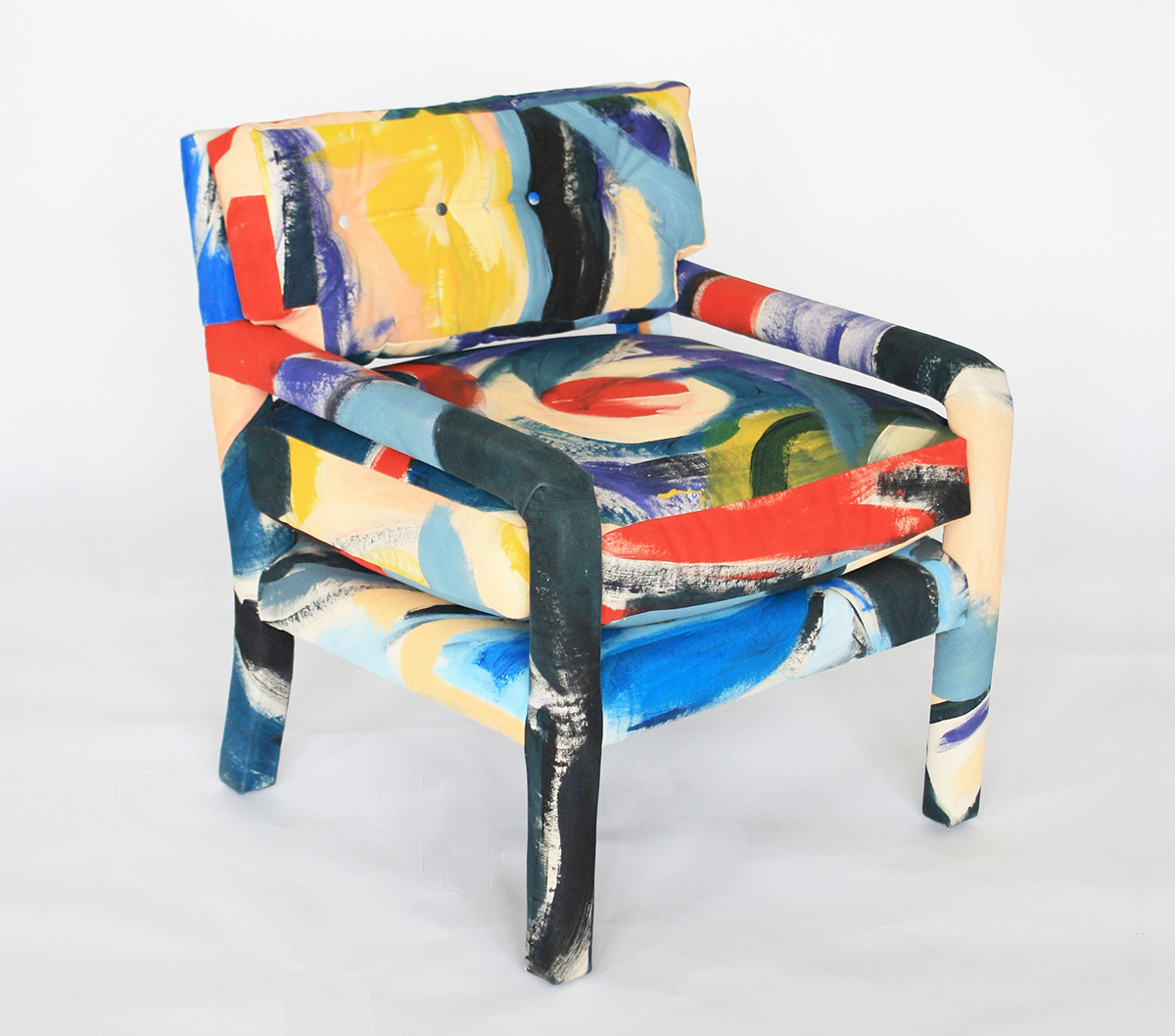 Fort Makers
Brooklyn, fortmakers.com
Nana Spears, Naomi Clark, Noah Spencer, and Elizabeth Whitcomb are the creatives at the core of this artist collective, whose work encompasses everything from woodworking to block printing to hand-painting and beyond.
What is American design to you, and what excites you about it?
American Design is going through what we feel is a really exciting change and movement. Makers are popping up all over the place, a movement we feel is a reaction to people's somewhat new distrust of mass production. When products are made very far away, and we don't know who's making the products, and we hear awful stories about exploited labor, and toxic materials and pollution, we return to our roots. We do it ourselves, and we make it ourselves. The American market is demanding design that tells a personal story, and in reaction to this demand, more and more small, independent design firms are being created.
What are your plans and highlights for the upcoming year?
This year, we're focused on growing and expanding our online shop. We want the shop to act as a Bauhaus-inspired gallery, and we plan to add new one-of-a-kind pieces to it every month. For example, we'll soon sell papier-mâché masks by artist Jacey Hanson. The masks have a cartoonish, George Condo–meets–Primitive Art quality. We'll also be selling textiles by Christian Joy, one of the most avant-garde costume designers working today, who collaborates with Karen O, Marcel Dzama, and Alabama Shakes. We'll also sell in our shop vintage and modern club chairs that have been reupholstered in hand-painted canvas by FM member Naomi Clark. Keith Simpson, the ceramicist who made our Primary Resist Vase series, will make a limited edition run of ceramic plates that will debut in November.
Outside of the shop, we'll contribute to a Planned Parenthood fundraising project called Craftswoman (date TBD) curated by Jocelyn Miller, which will convene artists and objects inspired by the female body and experience. (We've noticed all these boobs and vaginas showing up in American Design lately, and we can't wait to add our own version to the trend!) And Naomi and Noah will continue to work on commissioned pieces for high-profile clients' homes. Naomi recently created a wallpaper mural in Anthony Sperduti of Partners and Spade's new dining room, and Noah has plans to make a large outdoor sculpture that will also function as a light for a client's Coloradan home.
What inspires your work in general?
Our work is definitely inspired by other artists, past and present. Whenever we make something, we like to understand how our work will be placed in history. We like to connect what we're doing to what's been done in the past. The Bauhaus has always been an inspiration to us, and in many ways we model our collective after it. We, too, make useable, multi-disciplinary art. We also push forward the discussion about what art and design is, and how these two categories differ. Walter Gropius wrote in his Bauhaus manifesto: "Let us then create a new guild of craftsmen without the class distinctions that raise an arrogant barrier between craftsman and artist! Together let us desire, conceive, and create the new structure of the future, which will embrace architecture and sculpture and painting in one unity and which will one day rise toward heaven from the hands of a million workers like the crystal symbol of a new faith."
We find this quote to be inspiring because what he spoke about — a new structure "which will embrace architecture and sculpture and painting in one unity" — is happening. Everything is getting more fluid between art and design. You can find art now in many more places, and it's becoming ever more pervasive. We think this is a great thing! This quote is also highly relevant now because it encourages multi-disciplinary collaboration. With global and complex problems occurring, like climate change and cancer, we need interdisciplinary dialogues to occur, and real collaboration to happen, in order to better the world.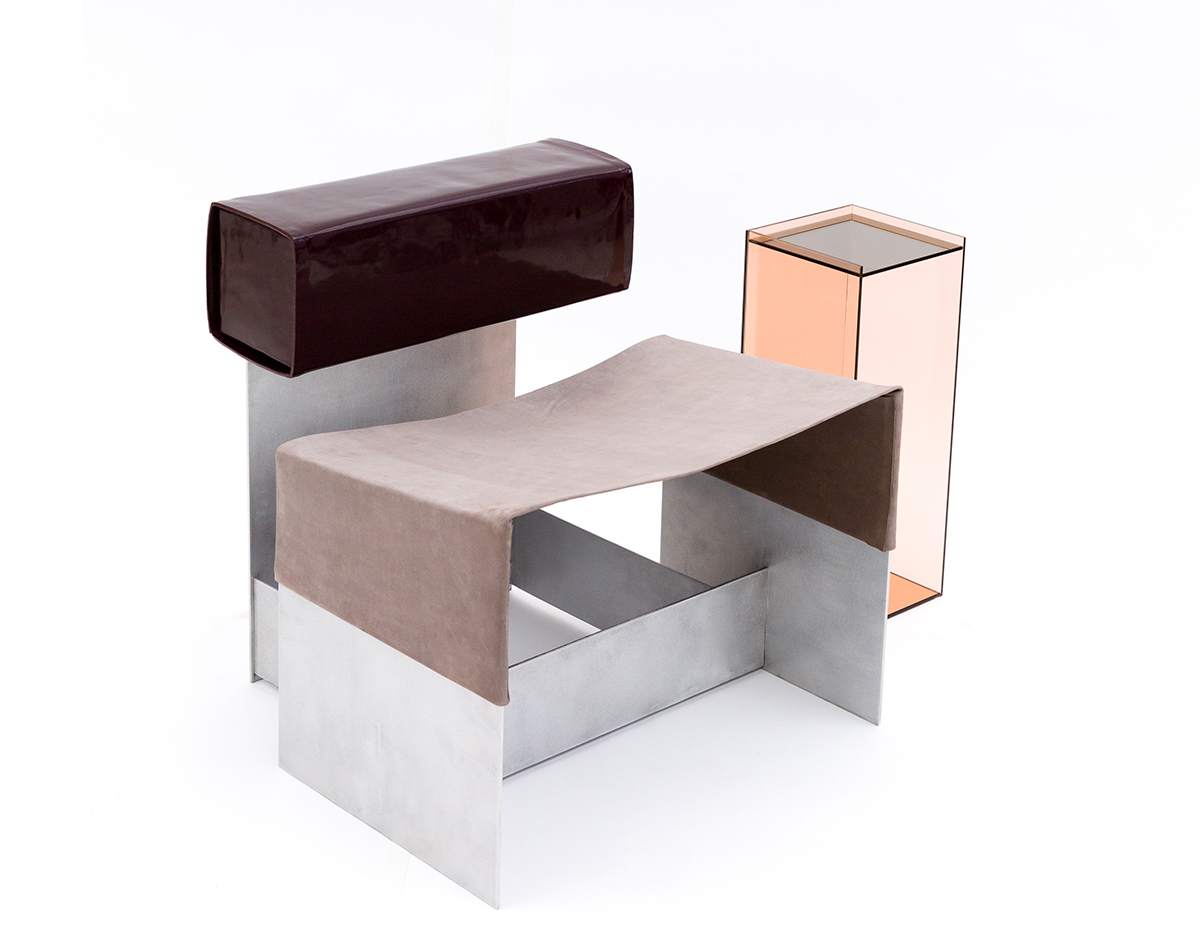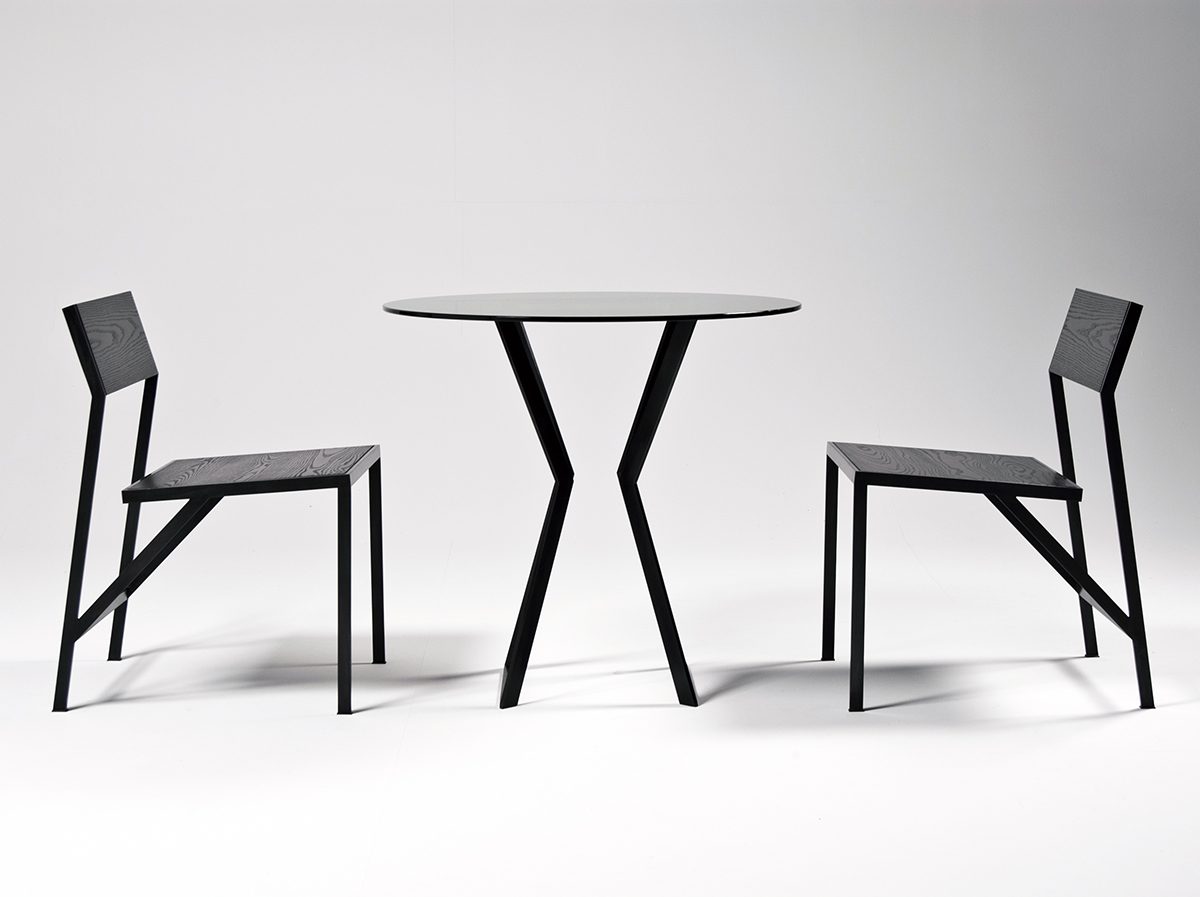 Farrah Sit
New York, farrahsit.com
Her planters and light fixtures have long had a following, but a recent furniture collab with Chiyome took the Brooklyn designer's portfolio up a notch.
What is American design to you, and what excites you about it?
American design is free and bold, both in aesthetics and in business. There is a fun attitude and a lot of energy, and, at least in my community, an amazingly supportive feeling that's more collaborative than competitive. The smaller production practices here align with my values of "own less and own well." As a country with historical roots in manufacturing, so much was lost when American production relocated overseas. The shift back towards local, independent production gives this country's design players a freedom and edge to focus on creativity. It feels a bit like the forest of industry and production burned, and we're the little sprouts of ingenuity and creativity coming up afterward.
I specifically love working with craftspeople and fabricators in their senior years who have survived that global shift. As their peers may have abandoned post, they stick around to do the work for fun. Sharing with me the days of yore, their wisdom, calmness and passion for their craft is unwavering. I experienced the shift firsthand when I designed home objects for fashion labels. As the conversations changed from nit-picking quality to the bottom-line numbers, things changed for me internally. I left designing for the masses years ago with the dream to start my own line and to keep production high-quality and domestic. It's wonderful to see that it's happening; people are fed up with fast production.
What are your plans and highlights for the upcoming year?
I'm really excited to have recently joined Colony, and I'm designing a new line to be launched this coming year. Light + Ladder, my home accessories brand, is doing well and we're expanding our studio space. I'm also collaborating with the brilliant designer Mark Grattan on a new tabletop collection. Stay tuned.
What inspires your work in general?
I'm inspired by science, and by the perfection that's only found in nature. I'm intrigued by mankind's struggle to dissect and manipulate the natural world. In all of that, it's important to also just observe and find stillness. I'm looking for that gentle harmony between man and nature — whether in mathematical proportions, or in a gesture captured in a form. Our obsession with geometry is a meager peek into the wonders of nature. Can you tell I loved watching the new Cosmos? I'm visually inspired by the way materials can transcend their inherent properties in sculptural fashion, like how clothing can be reminiscent of architecture. The way a fashion designer creates shifting volumes around the body, transitioning from solid to fluid states, is inspiring for the eye.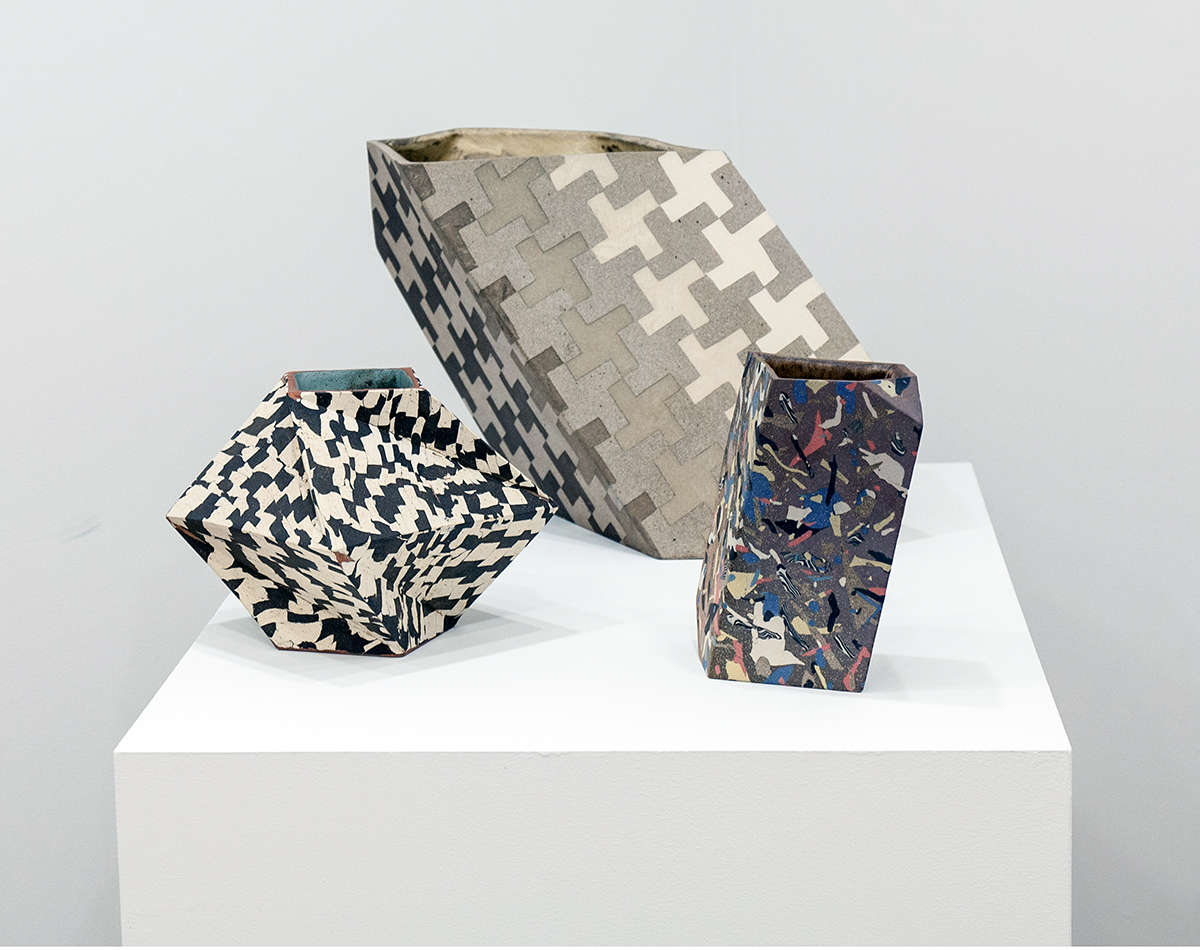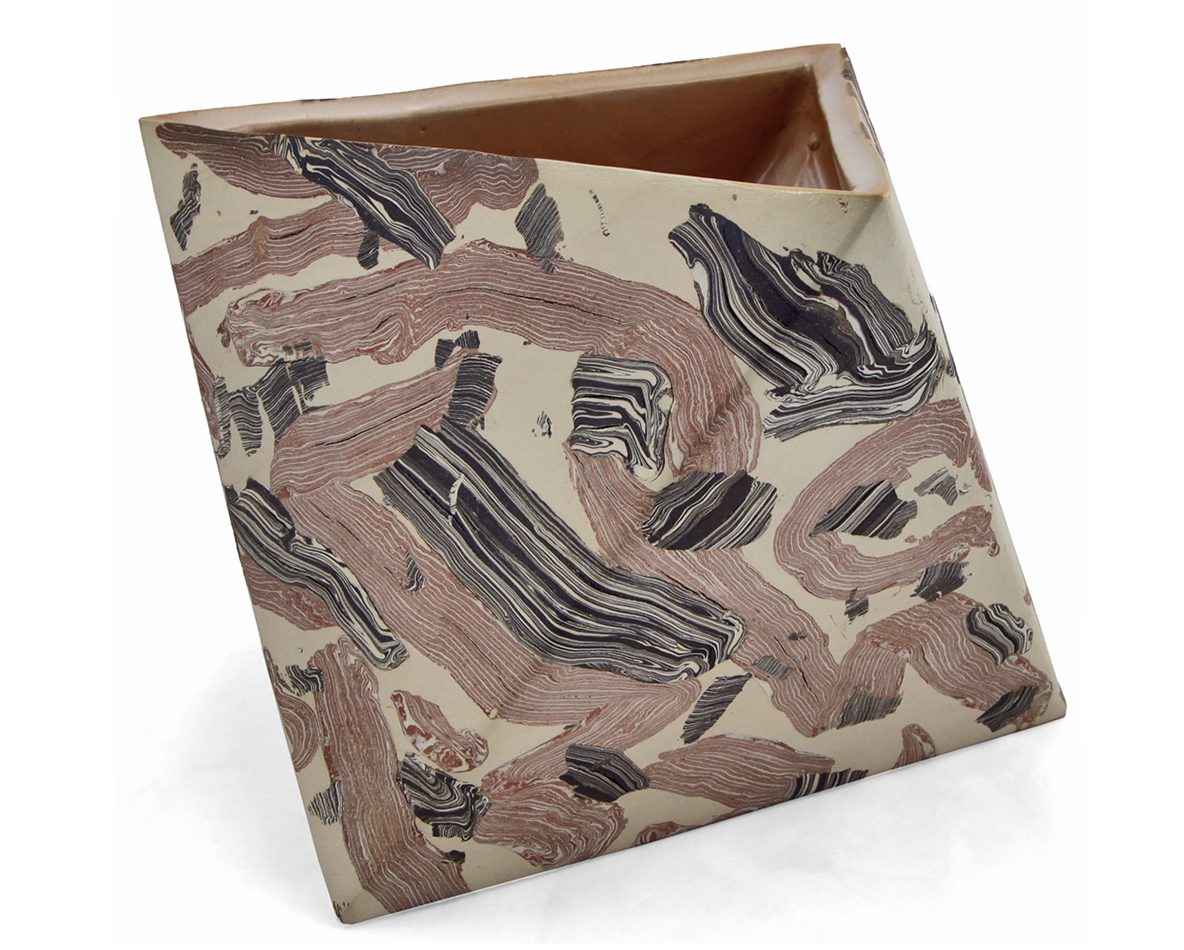 Cody Hoyt
New York, codyhoyt.tumblr.com
A Brooklyn-based artist, represented by Patrick Parrish Gallery, whose striped and mottled ceramics have put him at the vanguard of the design-art scene.
What is American design to you, and what excites you about it?
I wasn't sure what excited me about American design, so I read through everyone's responses on the 2014 Hot List before realizing how awesome it really is. My personal take on what makes it exciting, as opposed to just special, is a trend of emphasizing quality, like aesthetics and materiality. It's good to be obsessive about form and detail, and I think that's fun. Part of the reason that's possible is the fecund American economy. The plentitude of wealth means more work for young designers and more freedom for those designers to be singularly focused on their projects.
What are your plans and highlights for the upcoming year?
I'm showing some new work in Miami during Art Basel this year. And I'll have a solo show at Patrick Parrish Gallery in mid-February. I'm working on some ceramic vessels that have jumped up to an enormous scale, with more ambitious surface inlays. There will be some functional pieces in the show too, like tables and tiles which evolved out of the patterned slab process I use for the vessels. I'm also making some drawings and non-ceramic sculptures.
What inspires your work in general?
I think it boils down to elements of wonder and idealism. I've always drawn inspiration from sci-fi and fantasy artists like Phillipe Druillet, Roger Dean, and Moebius. Music and album art has been the most important thing in my life at various times. I was excited to discover that architecture can offer the same sense of reality-shifting escapism, but on an accessible scale. Finding a way to channel the influences into something tangible and cohesive is the ultimate challenge.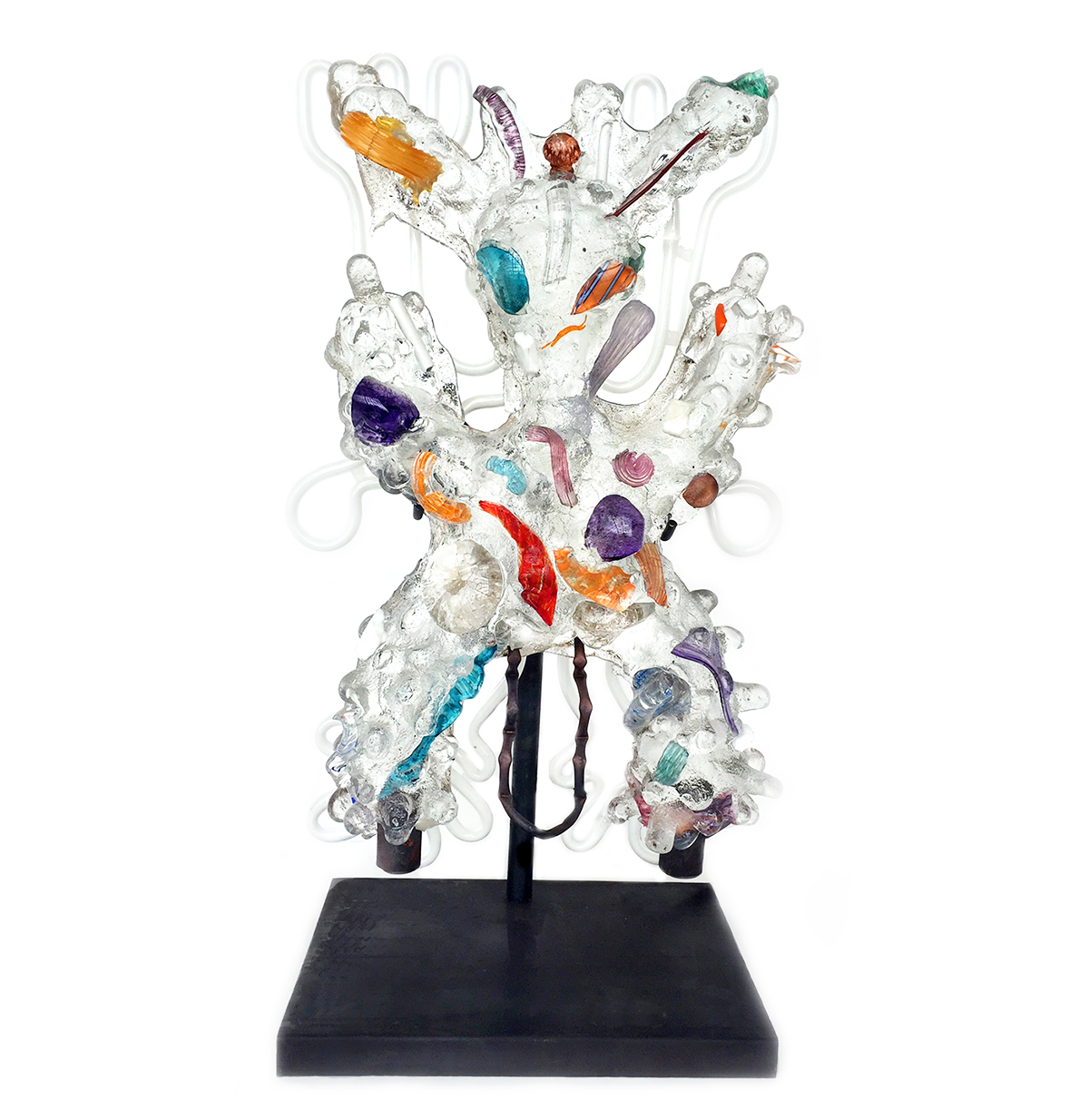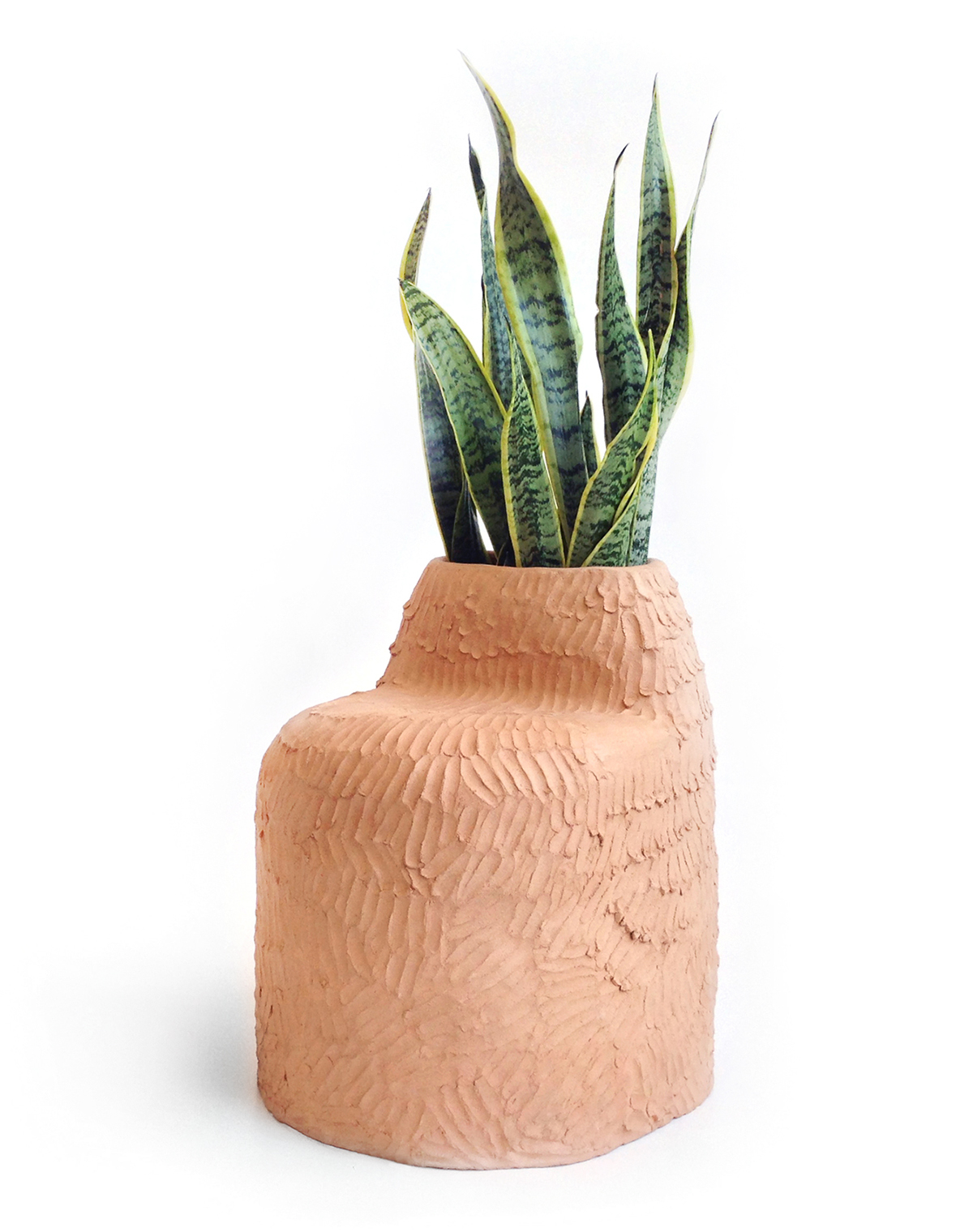 Chris Wolston
New York, chriswolston.com
Working between Brooklyn and Medellin, Colombia, Wolston made a splash this year with his sand-cast glass and neon Fetish Lights.
What is American design to you, and what excites you about it?
Right now there's an exciting landscape of designers ignoring the limitations of their own field and bringing critical thinking back into the mix. I feel free to go through the steps of a designer out of chronological order, pulling in inspiration though varied methodologies. For me it starts at a factory, getting to know its possibilities. I love to build a piece around what's typically the fault of a production system. Building on what's usually a glitch opens up a whole other method of producing, and down this path I find my next product. Is that being a designer? Maybe? Shouldn't American design be a rough and tumble landscape that's defined by mavericks?
What's exciting about this new motion in American design is the possibility of ignoring the label "designer" and making objects that don't sit comfortably in any category. As people tire of the lazy qualifier that art has to be nonfunctional, and that design is meant to make our lives more comfortable, this huge territory is opened up, and many young creatives are beginning to explore it. I think we saw this attitude shift beginning with the huge revival of more playful objects inspired by Memphis, but are really only just entering the true spirit, which involves more in-depth material uses.
What are your plans and highlights for the upcoming year?
I have a new gallery in Berlin, Johanssen Gallery, where my Fetish Lights are included in a show and a solo show will soon follow. I've been invited by the Museo de Antioquia in Medellin to do an installation at the MD15 Biennale. The Museum of American glass is working on acquiring a Fetish Light for their permanent collection; one of the lights is currently installed there in a long-term exhibition. The interiors department at Bergdorf is also interested in doing an installation of Fetish lights — TBD. And I'm working on a new collection of side tables at the studio in Medellin that combines sand-cast aluminum and foamed aluminum sheeting. Finally, The Future Perfect in San Francisco is going to be carrying my new Terracotta Furniture this fall.
What inspires your work in general?
The inspiration for my work often comes from visiting factories and seeing how things are made. The aluminum foundry where I'm making a new series of side tables in Medellin is set up in an old car garage between a brightly painted pink house and a popsicle shop. Everything in the shop is done by hand except for polishing, which is made easier by a grinding wheel at the front. Inside, the foundry floors are piled high with mounds of black casting sand. The furnace in the back casts a glow that's reflected by the piles of chopped aluminum engine-blocks and old cooking pots from the recycling yard. The old pots are waiting to be recast into lemon juicers and wok-shaped pans used for processing sugar. Dario's family has run the foundry for two generations, and his sons have helped me set up a series of sand molds in the middle of the floor. From here, the physical work begins, but it's not only about sand-cast aluminum or responding to design trends, it's about the environment and the experience — exploring new frontiers.
I like understanding material relationships, and seeing how people connect with the things around them, knowingly or not. My line of Terracotta Furniture is a perfect example of this. While I was in Medellin conducting research on a Fulbright, I taught a series of ceramics workshops for kids from around the city. On the first day of class I asked the kids to bring in a handful of dirt from around their neighborhood. Over the next weeks, we processed the dirt into clay, and the kids made sculptures with the earth from their homes. We visited a pre-Columbian ceramics archive at the University and a brick factory, and in all of these different applications the material being used was terracotta. I was interested in the fact that nearly an entire city was built out of one material, yet the people living there weren't very aware of it.
 
 


The 2015 American Design Hot List is presented in partnership with Herman Miller, a company known for partnering with burgeoning design practices to create industrial design classics. Having collaborated with designers including Ray and Charles Eames, Alexander Girard, George Nelson, Yves Béhar, and many others, the company continues to foster relationships with new talents to explore purposeful solutions for modern living. Herman Miller believes that emerging talents such as those on Sight Unseen's American Design Hot List provide a new lens through which to view emerging design challenges.