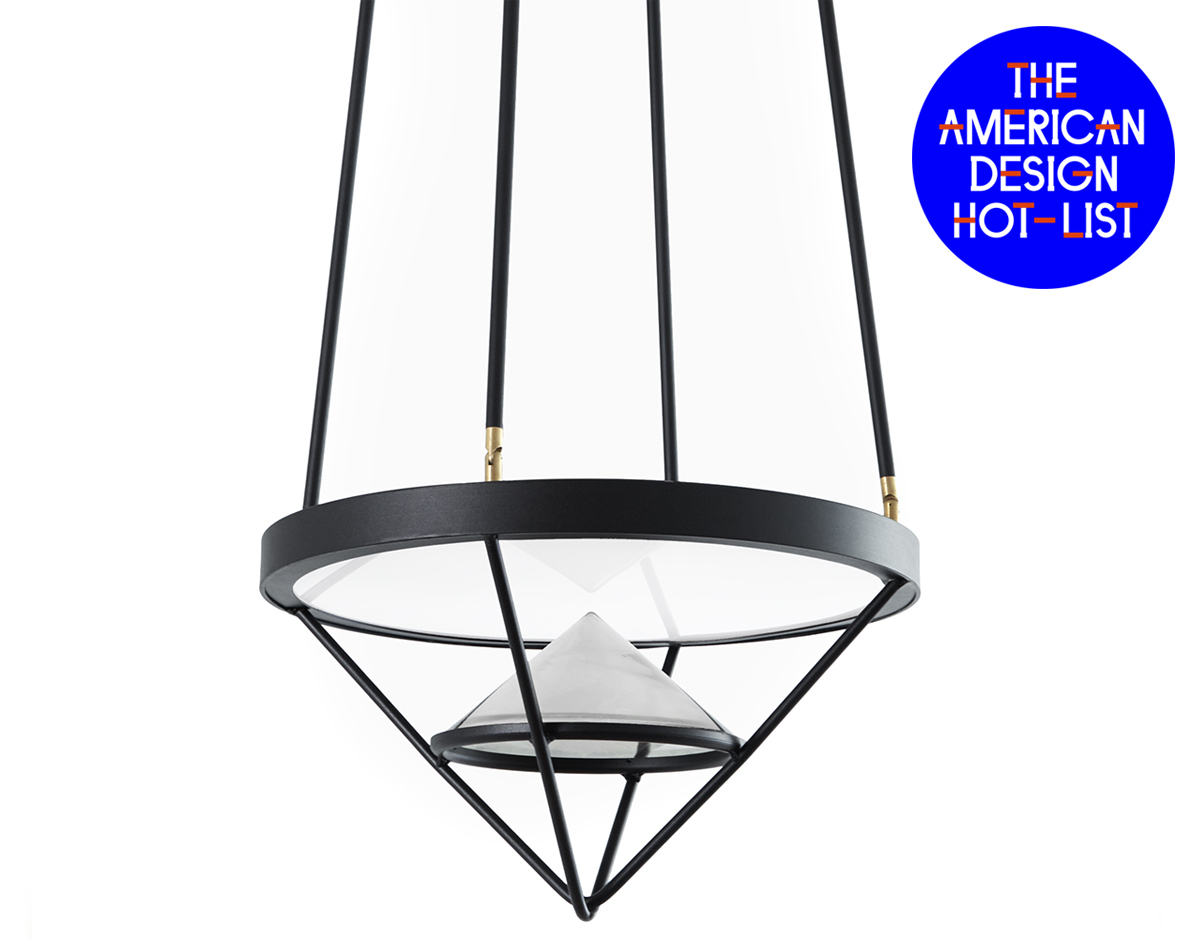 This week we announced the 2015 American Design Hot List, Sight Unseen's unapologetically subjective annual editorial award for the 20 names to know now in American design, presented in partnership with Herman Miller. We're devoting an entire week to interviews with this year's honorees — get to know the second group of Hot List designers here, then hop on over to our Pinterest, our Instagram, and Herman Miller's blog Why for even more coverage.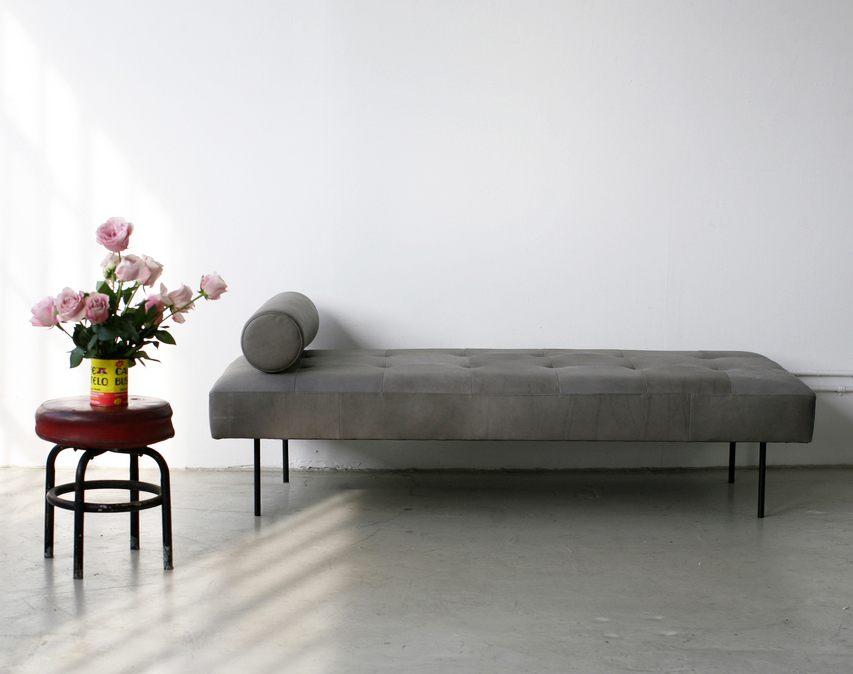 Michael Felix
Los Angeles, michaelfelix.com
The designer is creating cool, contemporary upholstery pieces that leverage the capabilities of his family's mass-market factory outside L.A.
What is American design to you, and what excites you about it?
American design to me is constantly trying to be innovative, and I think it's really competitive and exciting in that way. A "what will the kids think of next" kind of thing. At the same time, I feel like there is freedom to work outside of the box, and people will get or appreciate your work. The design scene itself is very friendly, which is really refreshing.
What are your plans and highlights for the upcoming year?
I'm excited about collaborations and working with new people. I'm also thinking about design outside of the design context, like how a table can be more than a table. I'm still working on that answer.
What inspires your work in general?
I really enjoy looking at assemblage and collage from the '60s, and reading old issues of World of Interiors is like getting a history lesson. I also have a desire to be different, which I hope to achieve in my work.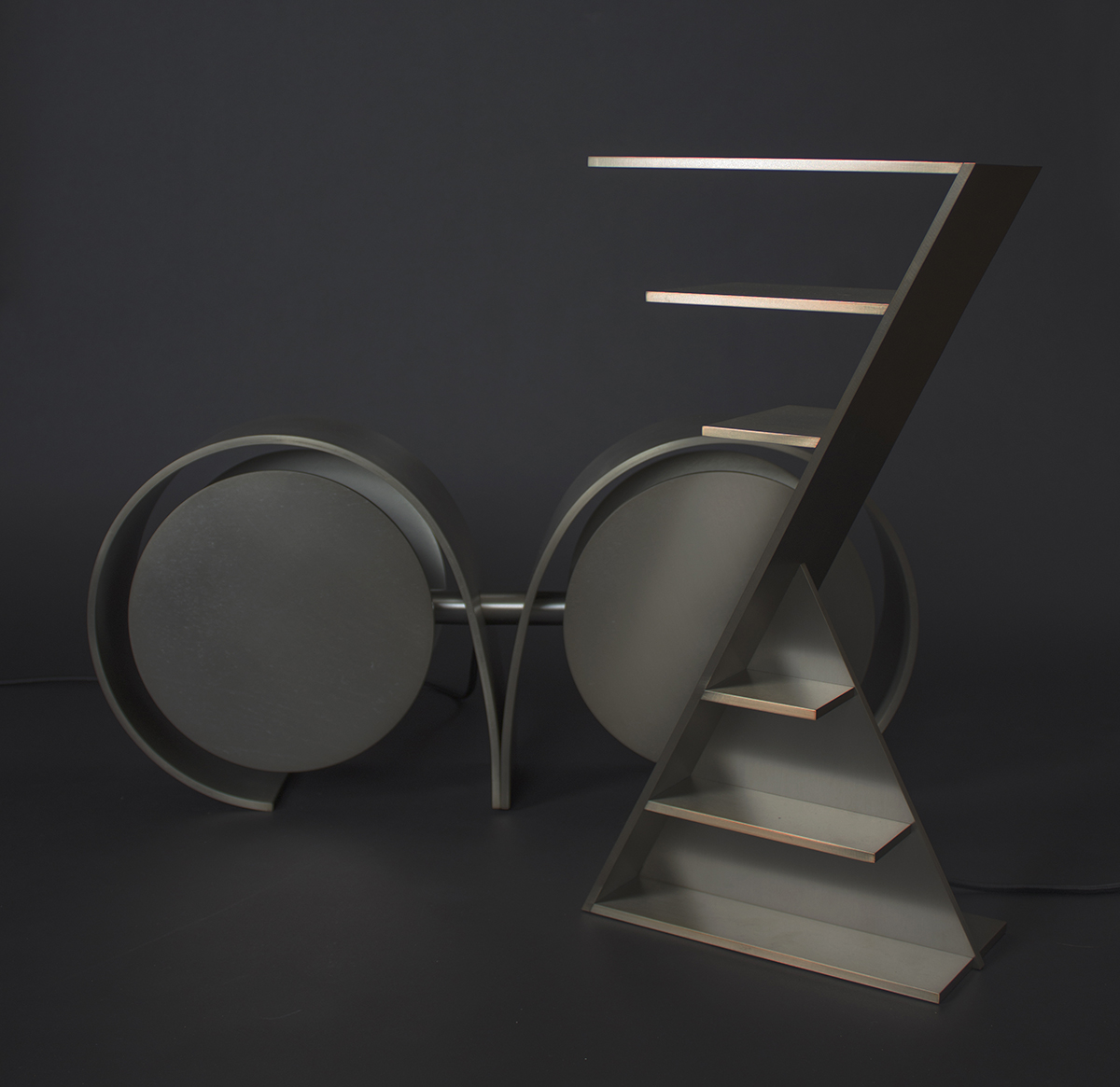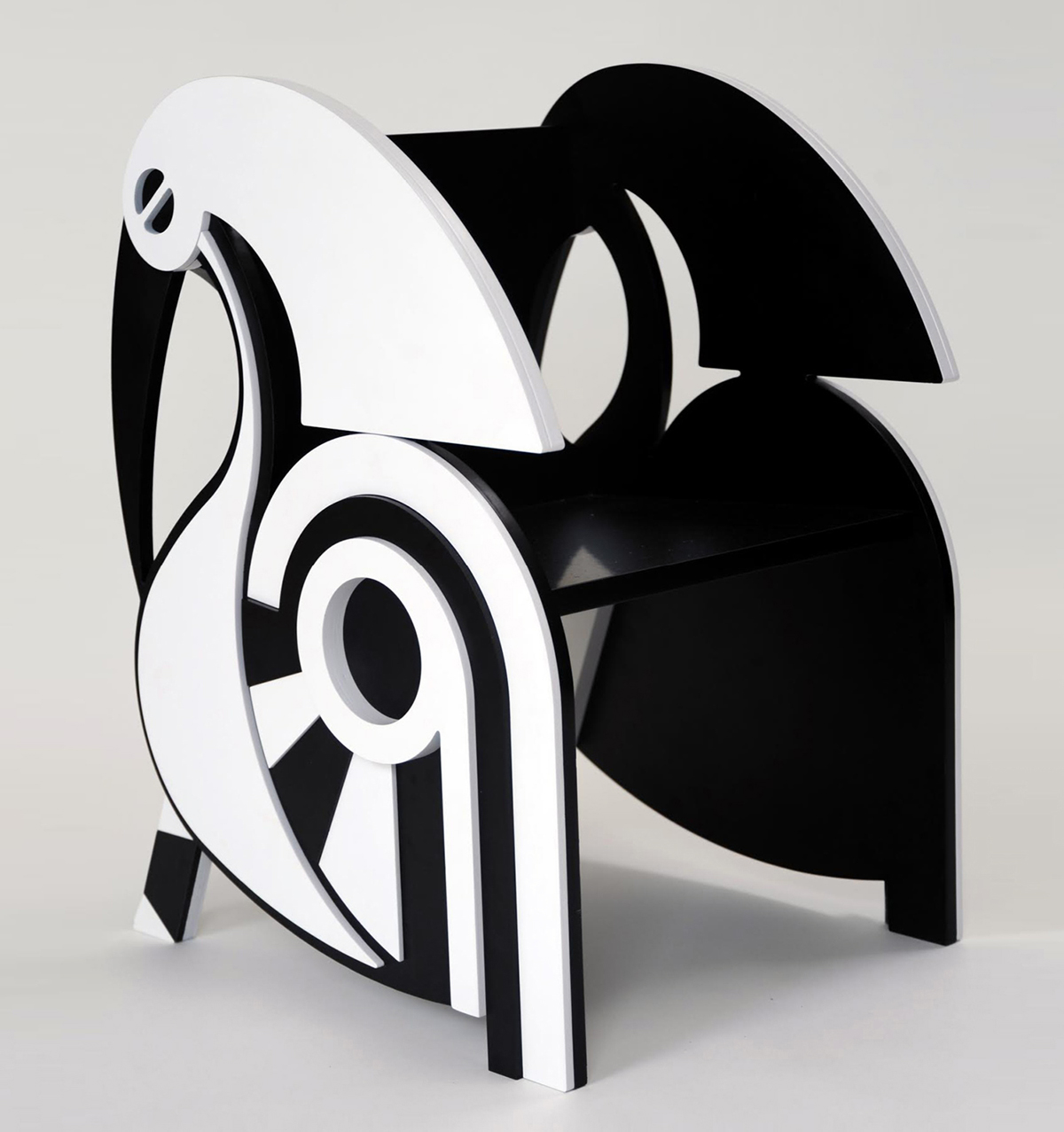 Material Lust
New York, material-lust.com
Christian Swafford and Lauren Larson are the dark horses of American design, skilled at making the unusual look chic, from zoomorphic chairs to a line of home accessories informed by pagan rituals.
What is American design to you, and what excites you about it?
There's a quote about The Ramones being "American Primitives" that really resonates with us. That raw, primitive, creative energy is still alive in the US, waiting to be tapped. American design to us is stripping down, reinterpreting, and going all out. There is no expectation to pay homage to past designers or follow any guidelines. Originality and innovation are celebrated. The American design scene is also hyper-focused on the "New." This perpetual search for the "New" really pushes and drives us to do collections that go in totally different directions from our past work. There's a tendency to think of American design as market- and sales-driven, but in reality, there are some American designers who are really pushing the boundaries and challenging consumers to spend money outside of the big-box home goods stores. The home goods and furniture markets in America are supersaturated with poorly-made, margin-driven, made-in-Asia, disposable home goods. We have seen a backlash to this where American consumers are looking for artisan-crafted goods that will stand the test of time.
What are your plans and highlights for the upcoming year?
We are collaborating with world-renowned tattoo artist Tamara Santibanez on a small collection of highly ornamented, handmade carved-wood pieces, a departure from our hard-edged geometric work. We will also be expanding our children's collection for Kinder Modern, and we're currently working on a tabletop porcelain collection that's inspired by some surrealist drawings. The most exciting venture on the horizon, though, is the Material Lust Gallery we'll be opening in 2016. It will be an intimate space to display our work along with antiques in fully realized vignettes. We want to show consumers and interior designers how to use our pieces in design schemes. The gallery will have revolving installations and further collaborations with other designers and artists.
What inspires your work in general?
Our influences change month to month, and that's by design. Our process has always involved looking at what's happened in the past and reinterpreting or editing it to fit the current world. What constantly changes is our reference material. For our first collection, it was Pagan and Alchemical two-dimensional symbols, reinterpreting them to a three-dimensional form while keeping their bold graphic quality. From there it was a natural progression to look at Egyptian hieroglyphics because they're all just different kinds of written languages. Those hieroglyphics heavily influenced our children's line for Kinder Modern. At the same time, we had to take into account all the Art Deco furniture that was influenced by Ancient Egypt and figure out where our collection fit in. We spend a lot of time reconciling where our work fits in a historical context.
Our current obsession is with Surrealism and Primitivism — painters such as Remedios Varo, Wolfgang Paalen, Max Ernst, Henri Rousseau, and Paul Klee. Our next works will have more sensual curves and will be hand-work driven. Think wood carving and rough metal castings. We adopted the term "Geometry is God" in 2014, and for 2016 we're declaring "Geometry is Dead."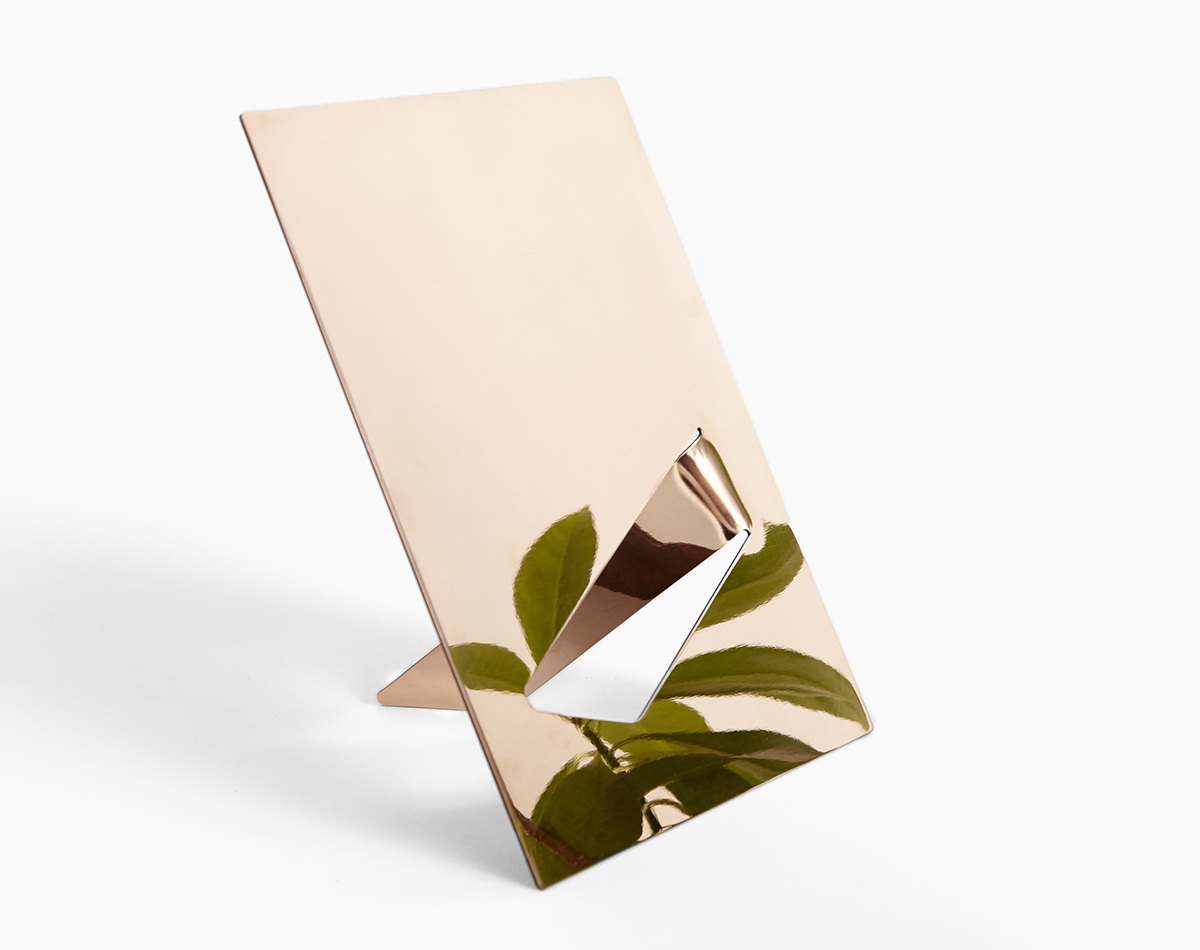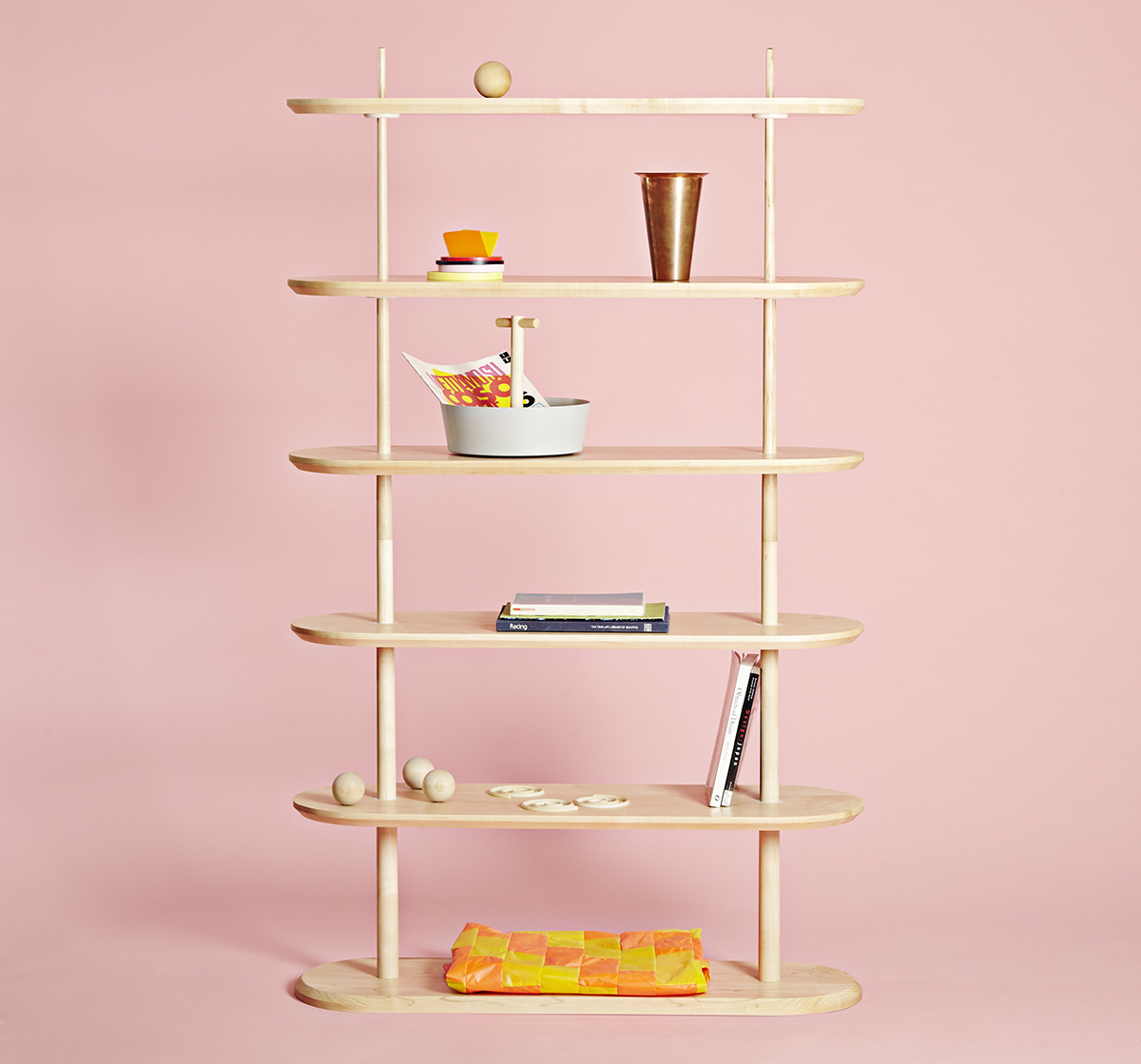 Jamie Wolfond
Brooklyn, jamiewolfond.com; goodthingny.com
In 2014, only a year out of RISD, the Toronto-born, Brooklyn-based designer launched Good Thing, a suddenly of-the-moment design brand focused on the development and manufacture of small goods and housewares.
What is American design to you, and what excites you about it?
In the US, designing a product seldom ends with the object itself, but continues all the way through the process of bringing that thing to an audience. When I was in school I wanted very little to do with American design. I'd been closely following the work of several European designers (in particular the Dutch, with Droog and the many other designers making process-based work there) and was a little jealous of them for being in a part of the industry with a great infrastructure for licensing. In Europe, there are so many manufacturing companies, and there's such a strong market for unusual objects, that a designer doesn't have to think about much more than the creative process. A manufacturing company handles production, sales, and all liability, leaving the designer with a tidy quarterly royalty check and the free time to move on to another idea.
And yet, after I spent two summers working with designers in the Netherlands — first DHPH/Maarten Baas, and then Studio Bertjan Pot, two of the very best experimental designers in the industry — I found that the licensing model in Europe doesn't leave very much opportunity to experiment beyond the design of the object itself. The flip side of a strong infrastructure for licensing design is that the companies that operate in this way have long since formulated their own ideas of what will and won't sell. This makes it really difficult to introduce completely new ideas to the market. For example, I really hoped to find an opportunity to license my Sticker Clock design with a Dutch company, but consistently received feedback that customers would not buy something with the perceived value of a sticker. There was something really unnatural about ending the design process by simply taking someone's word for it. The way a designer creates a product is by repeatedly testing ideas, and reacting to the result. I realized I could get a great deal more imperial feedback from trying to sell the clock than from trying to license it.
The truly amazing thing about American design is the newfound prevalence of the designer/businessperson. What had originally seemed to me like such a bummer about the infrastructure for design in the US, is actually a fantastic opportunity for the individual who envisions an object having direct contact with the person who consumes it. When I first started in New York, I had this fear that being a part of the marketing and sales of a product would somehow make me less of a designer, or would cause me to sell out (the result of a stigma I encountered in Europe). What a silly concept! Designers make commercial objects, and our best chance of making interesting and long-lasting products is to know the customer and react to our experience with them. I'm so happy to be a part of a community where we experiment not only with objects themselves, but also methods of bringing those objects to people.
What are your plans and highlights for the upcoming year?
I'm working on plenty of objects, and that's always a thrill (I'm really excited for Good Thing's upcoming contribution to the Sight Unseen shop). But the largest creative project I'm working on is not an object for Good Thing, but rather the brand itself. I'm working with our graphic designer and good friend, Jon Lucas, as well as our many other wise and talented sounding boards, to figure out what our company really is and how to express it well. This is not to say that we don't have a sense of what we're already; we've had a really fun time adjusting the brand as we learn. What we're doing now is looking at everything from website to packaging to photography to product instructions simultaneously to figure out how we can make them even more succinct and elegant. The goal is to create a context for our products that is a work of art in its own right.
What inspires your work in general?
Cheap stuff. Right now, my three greatest influences are Amazon, Uline, and How It's Made. I get the best feeling when I see an object or process that was rationalized (probably by an engineer) for ultimate efficiency and still takes on an expressive character. It's really refreshing to look at things that are not over-designed, for a change. The more I see these amazing little coincidences, the more I realize that my job as a designer is simply to notice them and figure out how to use them, rather than trying to force beautiful moments into existence from scratch.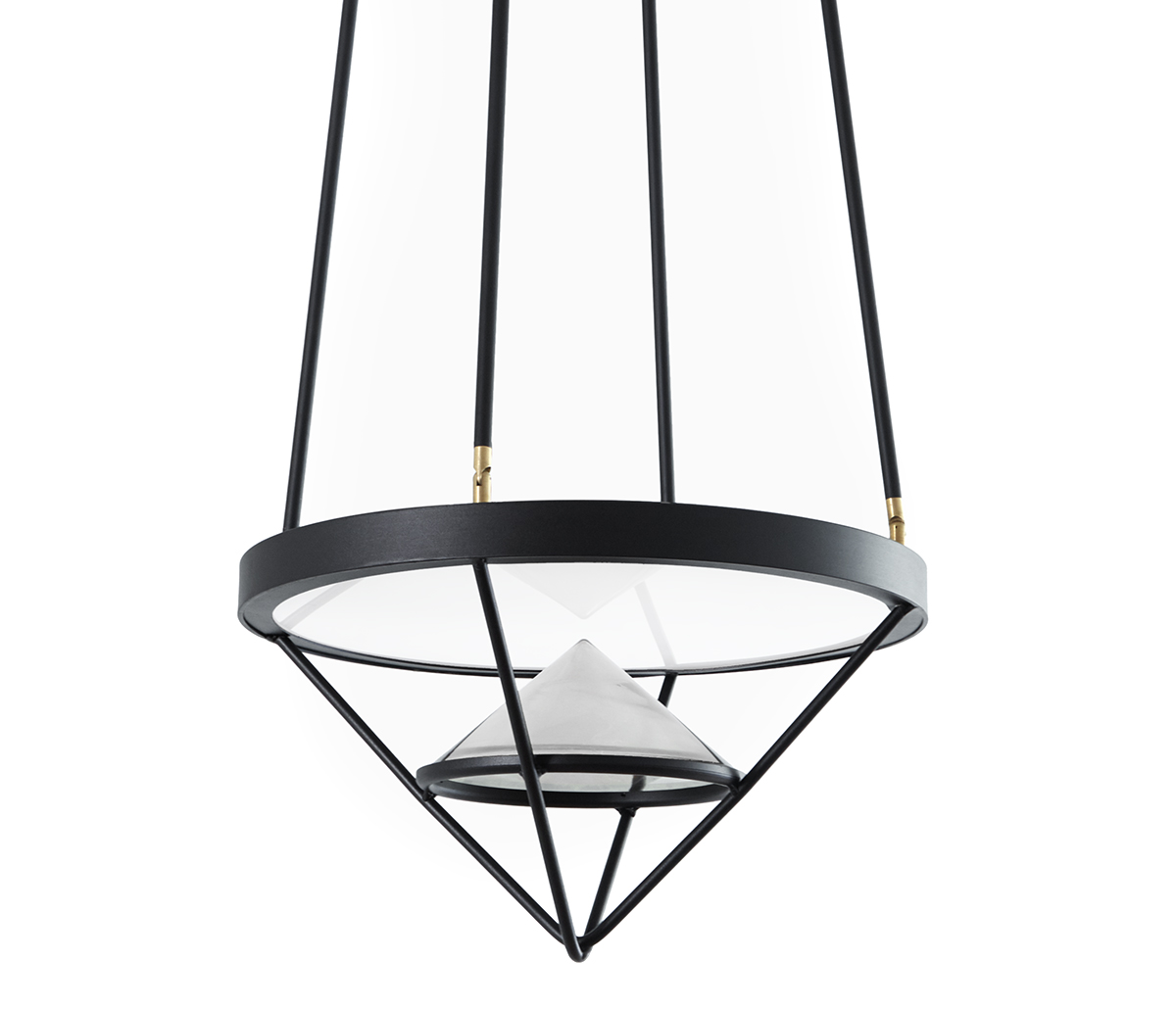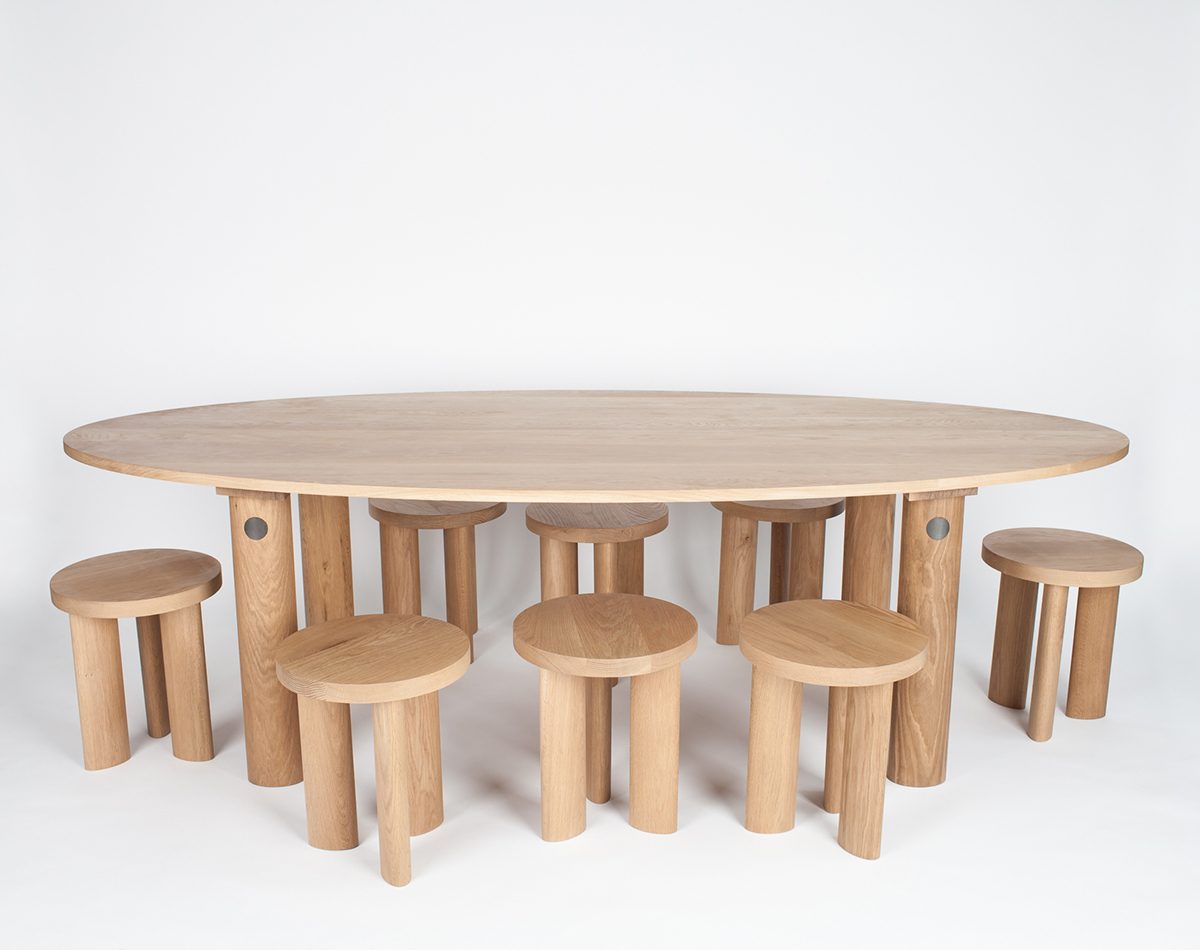 Jamie Gray
New York, mattermatters.com
Most know Gray as founder of the influential New York furniture shop Matter, but few know that some of the store's best designs are his own.
What is American design to you, and what excites you about it?
Ten years ago my answer would have been so different. American design has really evolved since then and become an integral part of the international design landscape. So much so that I would say American design, more than anything else, is this growing group of designers, makers, and manufacturers who have uncompromisingly invested themselves in putting — and keeping — contemporary American design on the map. And while there are definitely moments that contextually make references to American design history, it no longer feels as though we're having a separate conversation than designers elsewhere in the world. As one of the people who's championed American design and manufacturing since opening Matter in 2003, I find that pretty exciting.
What are your plans and highlights for the upcoming year?
There are a number of commercial projects that the studio is currently immersed in which incorporate our existing lighting collections and some new custom fixtures as well. I continue to (obsessively) tinker with, refine and re-engineer things, so next year during design week I'll introduce the latest iterations of the various lights I've developed. On top of that, I've started a new project, Wherewithal, with my girlfriend Olivia Sammons. We've always wanted to work together creatively and are finally finding some time to explore that. We've yet to define exactly what it is we do, but for the moment we're collaborating on some product, furniture, and interior projects.
What inspires your work in general?
Form is the first thing I always respond to, whether in something manmade or something found in nature. I've always had this very physical reaction to the things that shape the world around me, but I'd have a hard time saying one thing or another informs or inspires my work. It's more broad strokes. After form comes materials and assembly. I have a great amount of respect for things that are manufactured with a reverence for materials and are engineered to the highest degree. Swiss watch movements are a current obsession. The parts are so fragile and precise; it seems almost impossible that inside such a small object are these tiny springs, ratchets, jewels, gears, and a rotor that make up the automatic movement of a watch. It's magical.




The 2015 American Design Hot List is presented in partnership with Herman Miller, a company known for partnering with burgeoning design practices to create industrial design classics. Having collaborated with designers including Ray and Charles Eames, Alexander Girard, George Nelson, Yves Béhar, and many others, the company continues to foster relationships with new talents to explore purposeful solutions for modern living. Herman Miller believes that emerging talents such as those on Sight Unseen's American Design Hot List provide a new lens through which to view emerging design challenges.