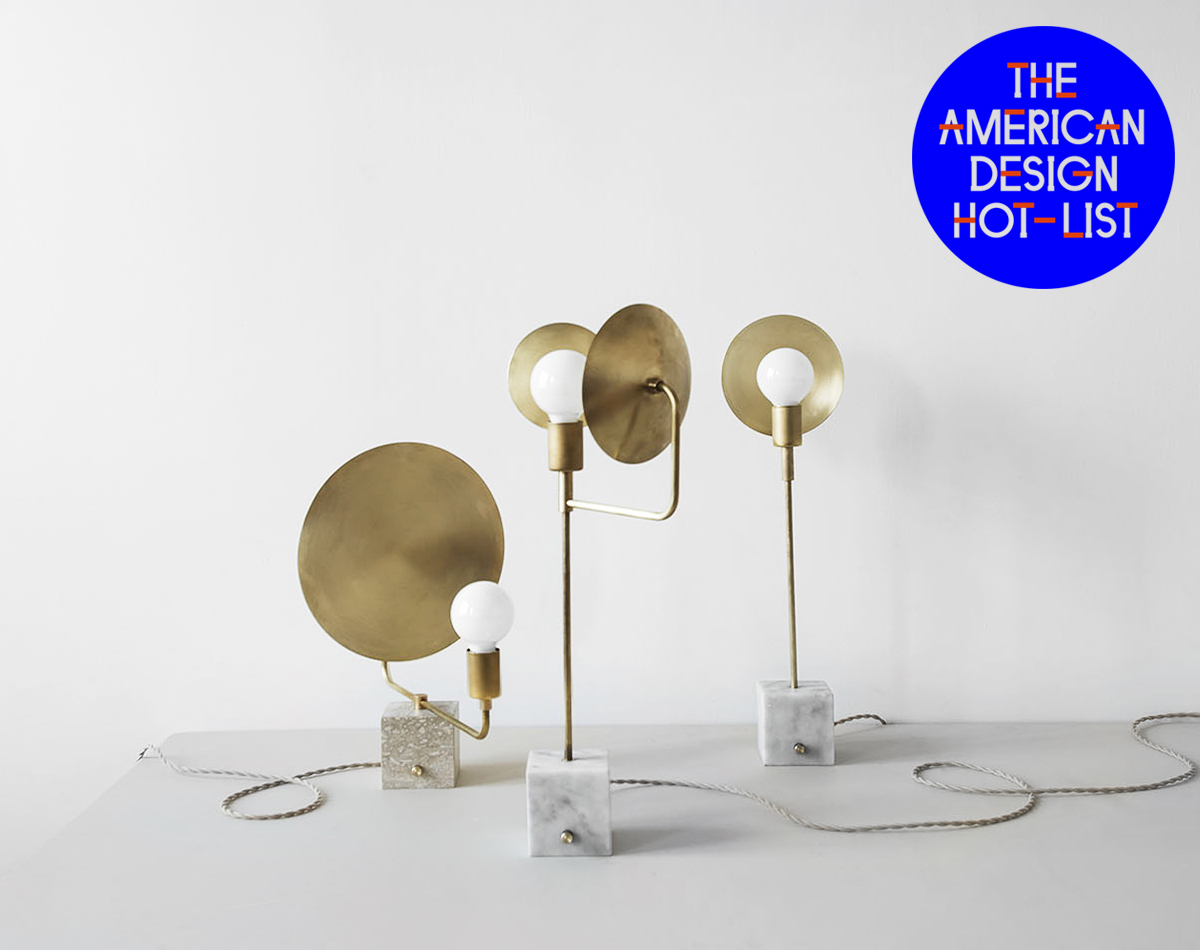 This week we announced the 2015 American Design Hot List, Sight Unseen's unapologetically subjective annual editorial award for the 20 names to know now in American design, presented in partnership with Herman Miller. We're devoting an entire week to interviews with this year's honorees — get to know the first four Hot List designers here, then hop on over to our Pinterest, our Instagram, and Herman Miller's blog Why for even more coverage.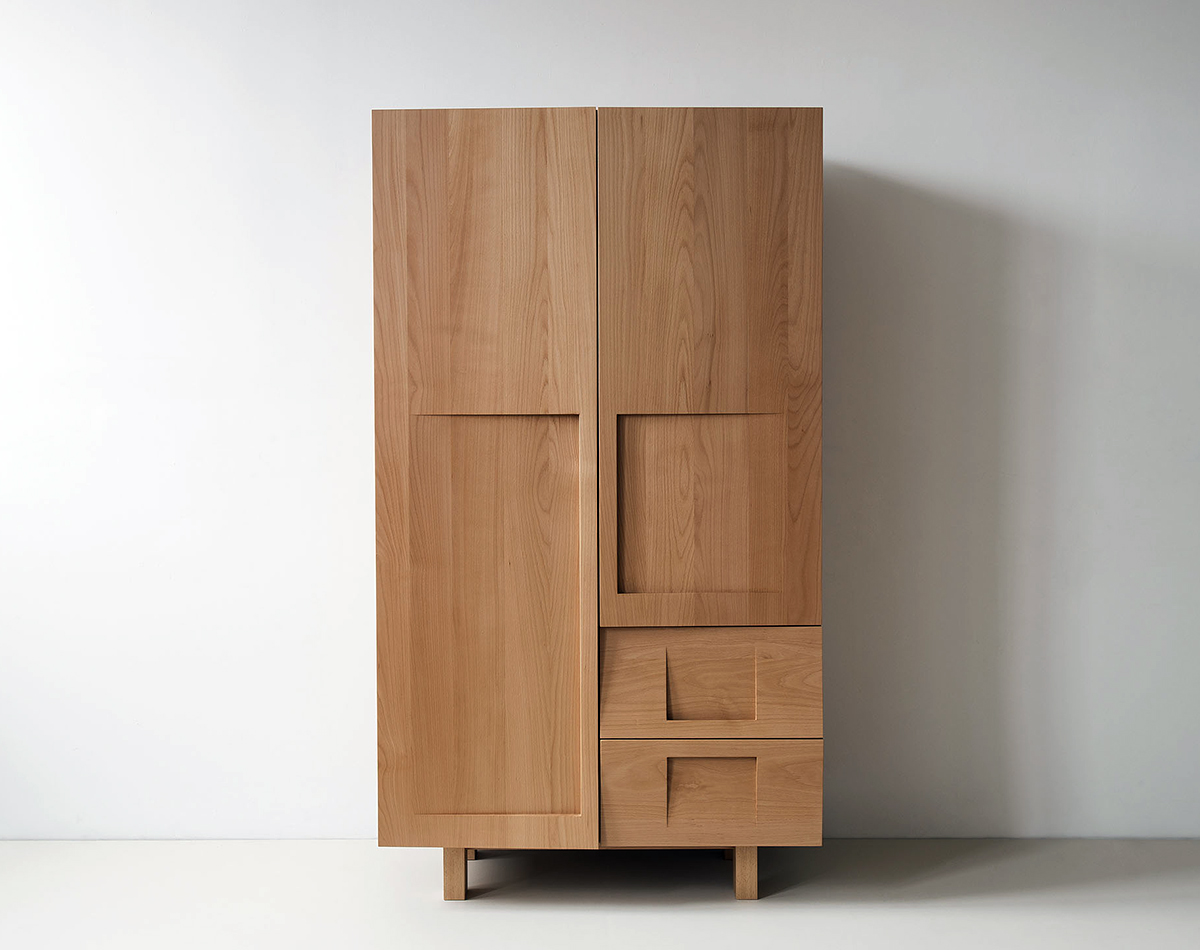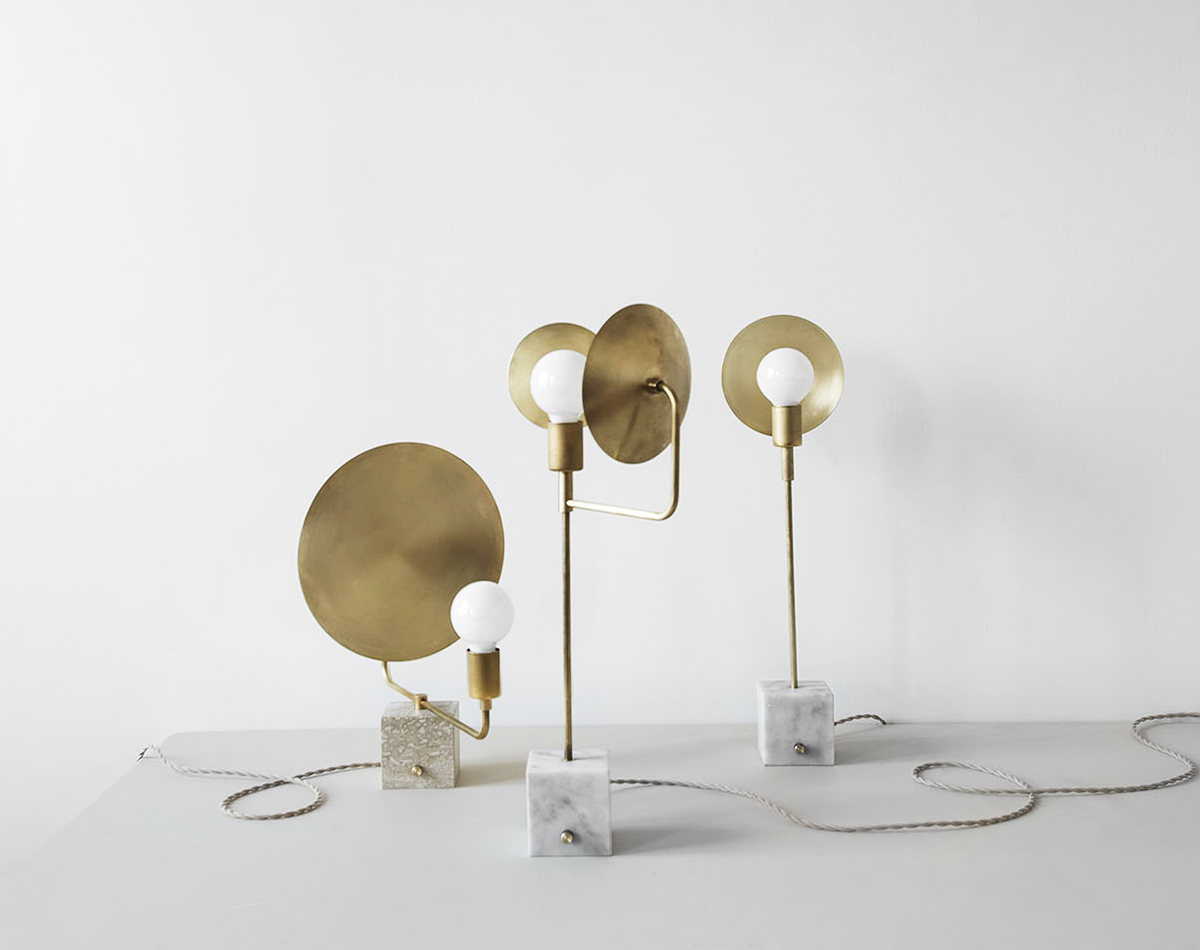 Workstead
New York, workstead.com
The Brooklyn duo have seen plenty of success with their interiors and industrial-chic light fixtures, but their 2015 furniture collection was next-level.
What is American design to you, and what excites you about it?
Design in America today is at an exciting juncture. There is an emerging framework, not just in New York, but in cities through the country, that has reinvigorated manufacturing and craftsmanship. This framework enables American designers to engage with a design process that is not just about themselves, but about a community of people who are genuine in their efforts to improve upon a place, be it through buildings, interiors, or objects. This landscape is incredibly exciting for us, as we get to have a dialogue with those who produce our work. Having recently traveled to both Paris and Tokyo, design in America feels like it's at a turning point, where the pendulum is swinging towards a sensibility that is both grounded and progressive at the same time.
What are your plans and highlights for the upcoming year?
On the projects side, our first hotel just opened. It's a 27-room boutique hotel in Hudson, NY that explores the idea of modernizing early American interiors, with a sense of wit and context. We're also designing a 155-room hotel in Charleston, where we've just opened a studio. That hotel, to open in 2016, will consider the concept of Southern Modernism — how to balance a modern sensibility with the tried-and-true palette of Southern furniture and interiors. It's housed in a former Federal Office Building, built in the 1960s. We also have several residential projects in the works in Brooklyn and Manhattan. On the products side, we'll be developing a new collection of lamps and case goods, which we plan to debut in the spring, as well as smaller tabletop objects for the first time. Having designed our first line of case goods this year, we're also looking forward to continuing the dialogue between the two scales of our work — the architectural and interiors scale, and the furniture and objects scale. With the opening of our second studio, we're excited to grow our product offerings more aggressively in 2016.
What inspires your work in general?
In both our projects and products, we're inspired by the importance of utility in all things. We're also inspired by the folks we work with — be it woodworkers, metal spinners, or artists — on a daily basis. They enable us to utilize durable materials — and, we hope, timeless forms — in our work.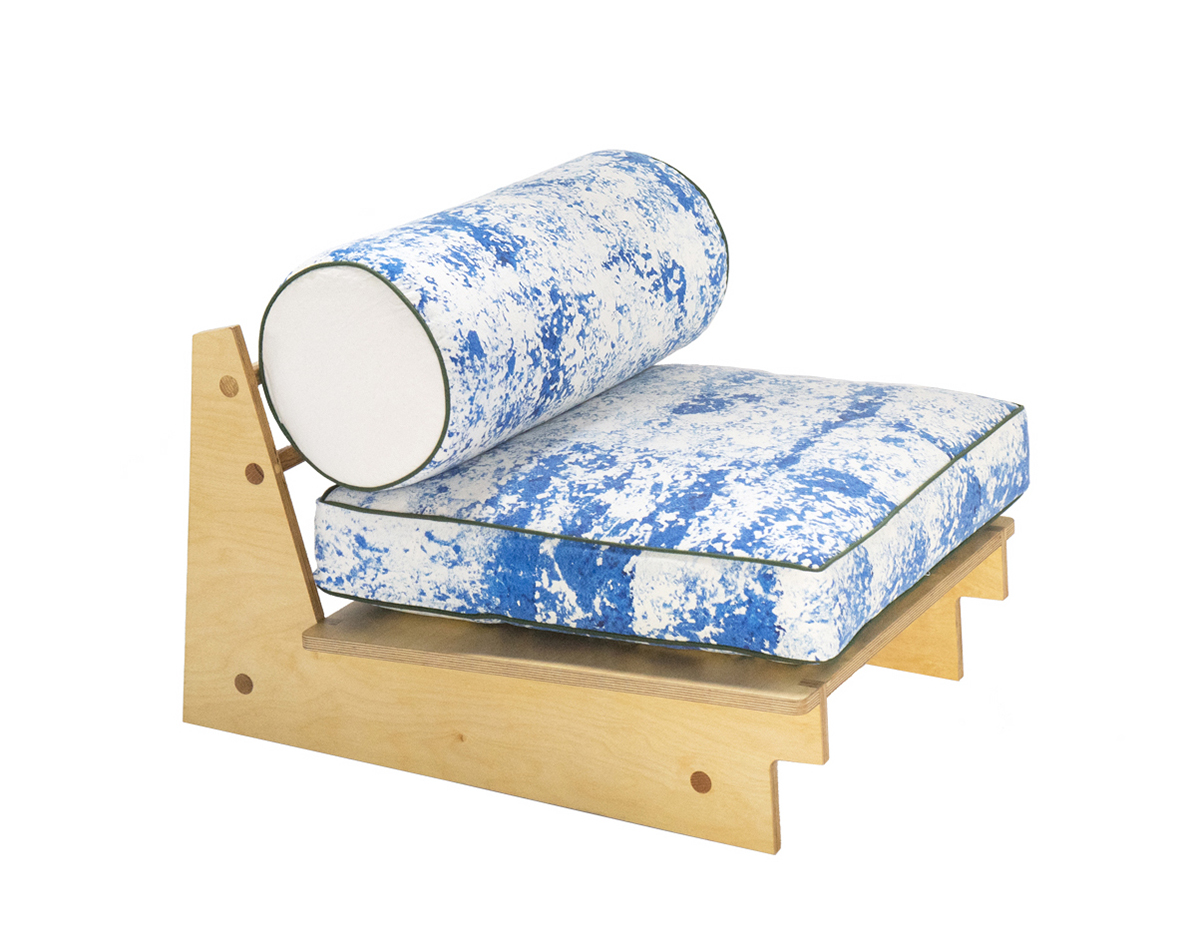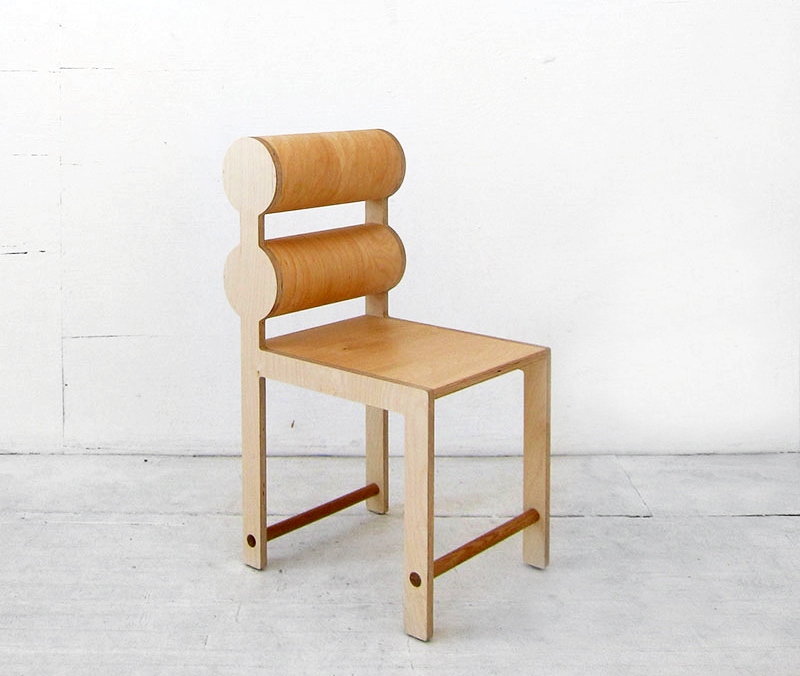 Waka Waka
Los Angeles, lookatwakawaka.com
L.A.'s Shin Okuda marries spartan plywood and the stripped-down aesthetic of his native Japan with of-the-moment furniture shapes.
What is American design to you, and what excites you about it?
For me, American design centers on consumer needs — mass production, competitive pricing. As a Japanese-born person, I think the American Dream played into design concepts like car design and the Kitchen Aid. The Eameses were brilliant in how they mass-produced for a higher design aesthetic. I think of Nike and Apple as American Design now — it's all about what these products will deliver to your life and lifestyle.
What are your plans and highlights for the upcoming year?
I'm trying to work on a core collection of chairs, from my archive to my current cylinder/half cylinder series, and also more space design projects. I just worked on a store in Tokyo which opened this summer. I really enjoyed designing furniture pieces for a specific theme.
What inspires your work in general?
I look at many books. I enjoy Japanese architecture theory, furniture designer monographs, and old interior magazines, to look at what came before. A combination of all of these gives me an idea of how I can create furniture pieces that would work in a variety of spaces. I also enjoy working with Kristin at IKO IKO because it allows me a lot of creative freedom. I can design collections that have an immediate home, and ones that reflect my ideas clearly.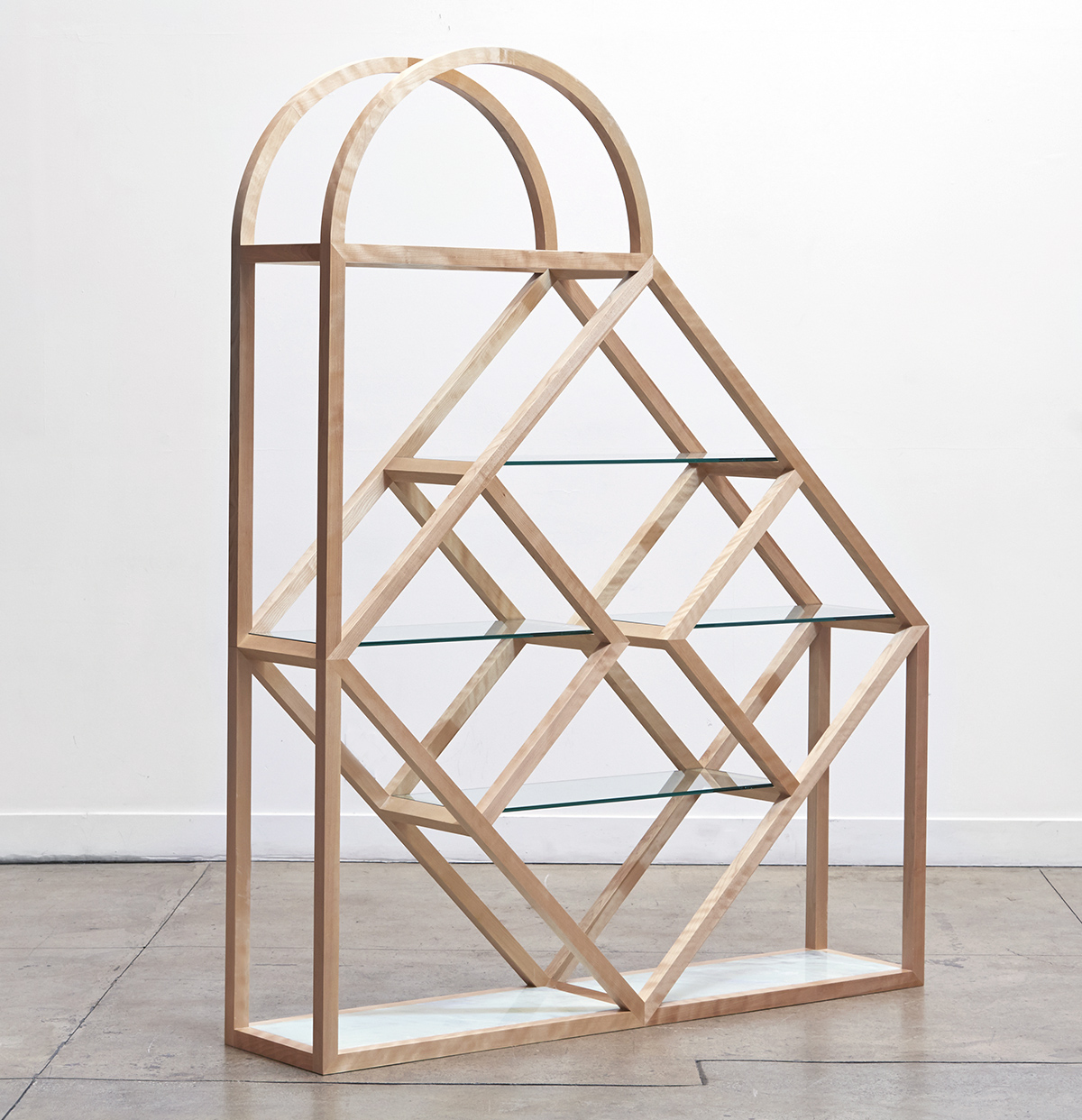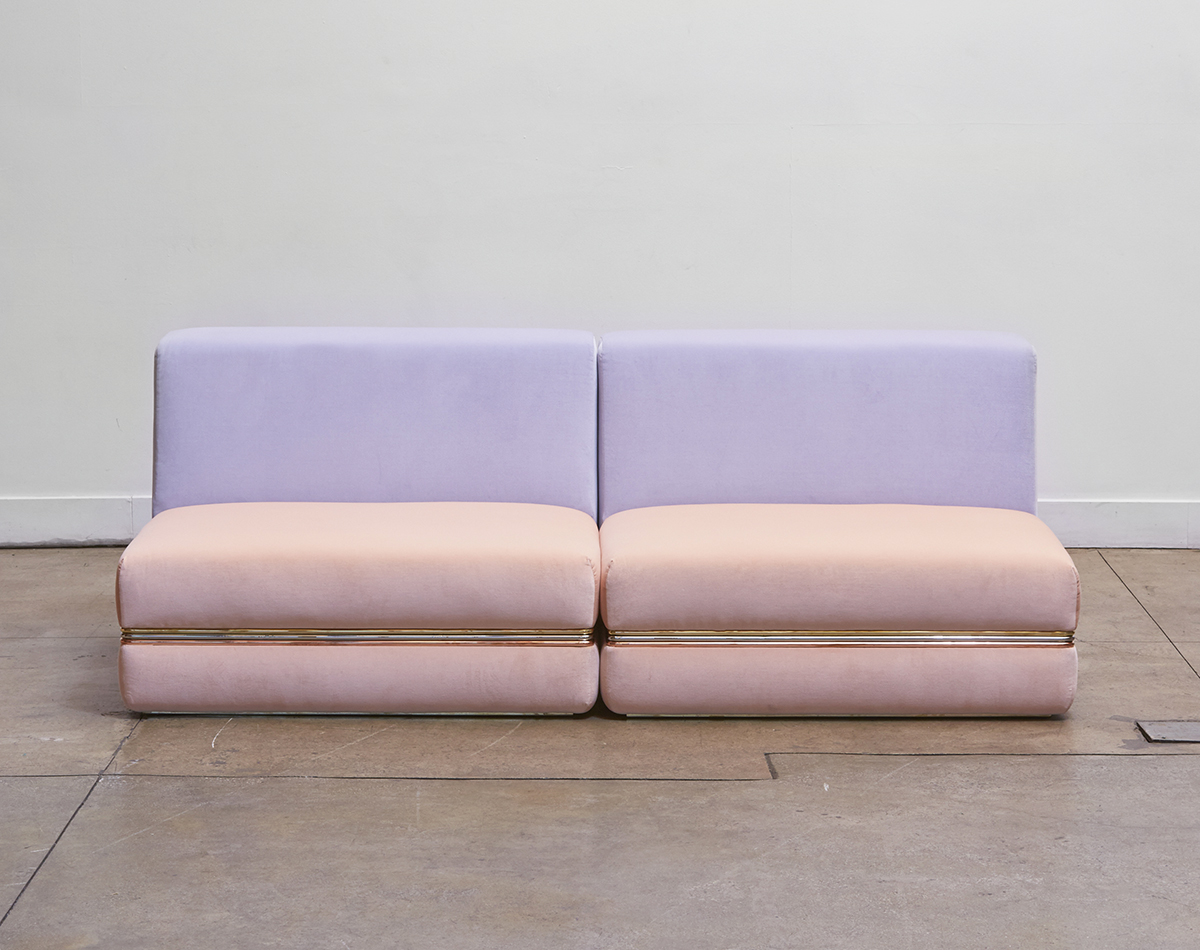 Only Love is Real
Los Angeles, madebythemorgans.com
At one time best known for a mystical jewelry line called All For The Mountain, Carly Jo Morgan and her husband Matthew joined forces this spring to design and launch an epic line of geometric, otherworldly furniture.
What is American design to you, and what excites you about it?
We're excited that there are a lot of emerging artists who feel comfortable exploring the space between art and design. It's a fun and easy place for us to collaborate and one that allows our backgrounds to meet in the middle — Matthew has an MFA from Bard and is a sculptor and video artist, and I don't have any formal training, though I began designing wallpaper while I was an undergrad and have since worked as a metalsmith, a painter, a graphic designer, and an illustrator of a children's book called The Sacred Door. Matthew and I always knew that we would work together in some capacity, it was just a question of when things would align. It has also been inspiring to see that there's a growing respect for craftsmanship, local production, and idiosyncrasy in response to so much mass production.
What are your plans and highlights for the upcoming year?
We're currently working on a sculptural landscape project. This past year, all of our focus was on creating custom furniture for clients, but we're realizing we're also interested in designing whole environments, both interior and exterior. We both always have a lot of projects going on. (Matthew is currently working on an art film and I'm collaborating with some artists on a Surrealist show for kids.) We're also setting up a ceramic studio.
What inspires your work in general?
Wendell Castle, practical solutions, complex solutions, Buckminster Fuller, Valerio Olgiati's Villa Alem, hands, mountains, Pedro Friedeberg, pink hues, Terry Riley, Zandra Rhodes, mystical journeys, Surrealist romps through our subconscious, Joseph Campbell, and compassionate people who are trying to help others. When our daughter was born, we found we had little time and low energy, but from the overwhelming new love came lots of inspiration. Only Love is Real is a project to consciously stay inspired and hopefully inspire our daughter by showing her that we're following our passions, wherever they lead us.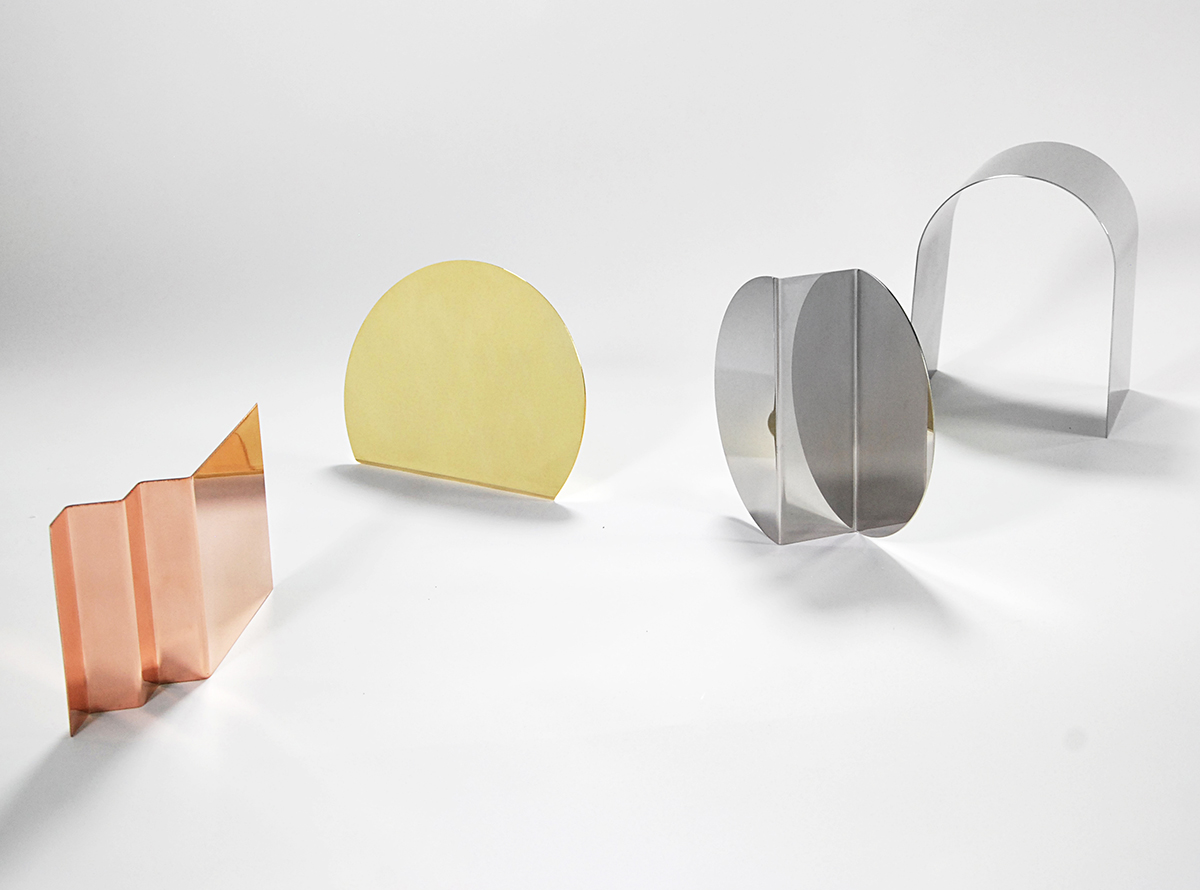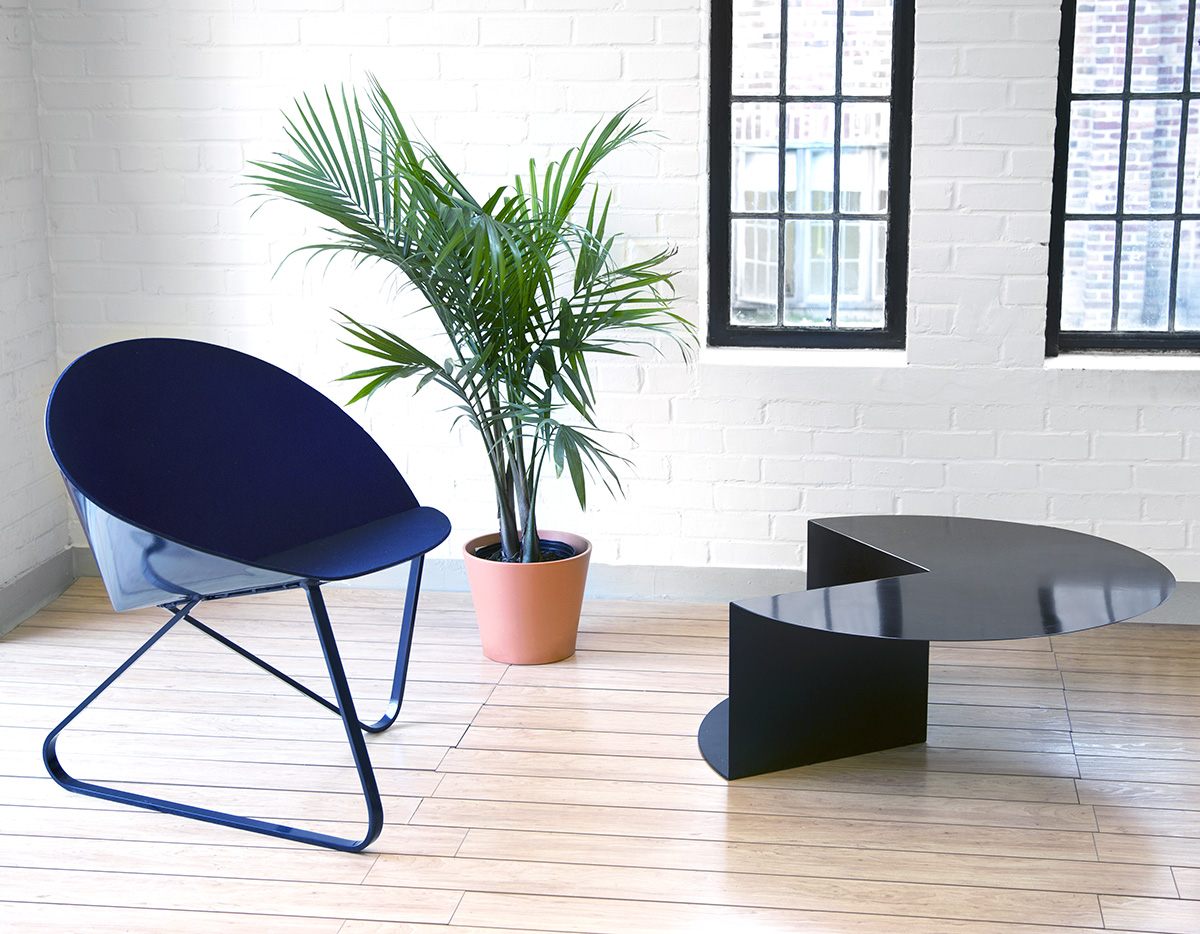 Nina Cho
Detroit, ninacho.com
Fresh out of Cranbrook, this South Korean–born designer's first furniture line plays with negative space and architectural influences.
What is American design to you, and what excites you about it?
Having lived in the U.S. for the past three years, I'm excited about the diversity of American design. What strikes me is that there are no conservative criteria or limitations in the discussion that surrounds design; everyone is open to accepting a new perspective. This gives me the freedom to explore new ideas — the work reflects a whole American experience without losing my own cultural identity.
What are your plans and highlights for the upcoming year?
This is a year of big changes. I finished my graduate studies at Cranbrook Academy of Art, and I'm now challenging myself with a new environment as I prepare to stay and work in Detroit. Detroit's really interesting, yet also so unfamiliar. This is my first year as an official studio. I'm really excited to present my work in different places and to keep close with viewers and users internationally.
What inspires your work in general?
My approach to design is mostly intuitive and varies from project to project but I would say that my biggest inspiration comes from my own personal background. Though I was born in the U.S., I was raised in Korea. I believe it has naturally led me to a minimal and simplified aesthetic. The aesthetic of emptiness is traditional to Korean art. In painting, the unpainted portion of the surface is as important as the portion that is painted; it's about respecting the emptiness as much as the object. Through practicing the beauty of the void, I respect not only the object itself but also the negative space left by it. An empty space poetically invites the air, users, surroundings, and spirit into itself. I pursue ideas of lightness and reduction in my work. Color, shape, and material must be essential to the piece and complete the work.

The 2015 American Design Hot List is presented in partnership with Herman Miller, a company known for partnering with burgeoning design practices to create industrial design classics. Having collaborated with designers including Ray and Charles Eames, Alexander Girard, George Nelson, Yves Béhar, and many others, the company continues to foster relationships with new talents to explore purposeful solutions for modern living. Herman Miller believes that emerging talents such as those on Sight Unseen's American Design Hot List provide a new lens through which to view emerging design challenges.