02.21.15
Week of February 16, 2015
A weekly Saturday recap to share with you our favorite links, discoveries, exhibitions, and more from the past seven days. This week: two new designs by American Design Hot List alums, a solo show by a master of Mono-ha, and various accoutrements for the chicest breakfast table ever, including marble egg cups and this epic speckled pitcher by BTW Ceramics.
Discoveries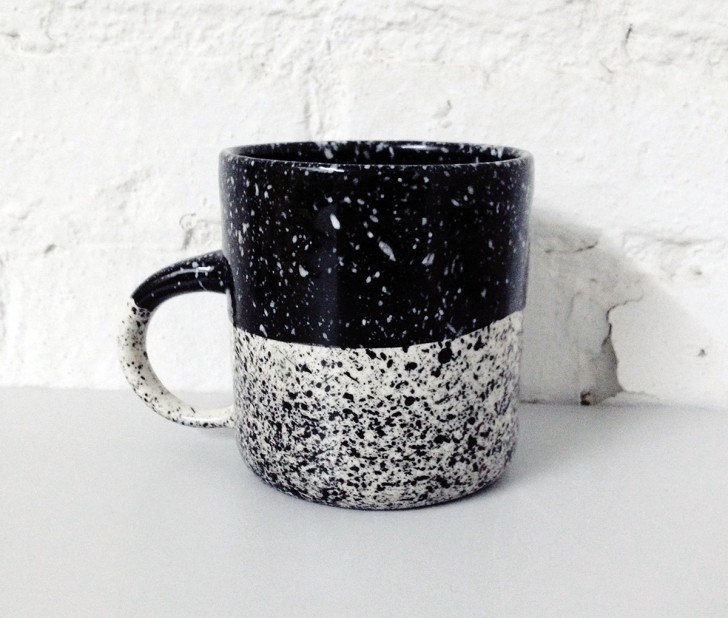 We featured Brooke Winfrey's BTW Ceramics line in a different Saturday Selects last month, but then we discovered her speckled creations (like the pitcher at top or the mug above) on Fiercely Made, an online shop and Brooklyn makers' collective, where you can also read a little Q+A with Winfrey.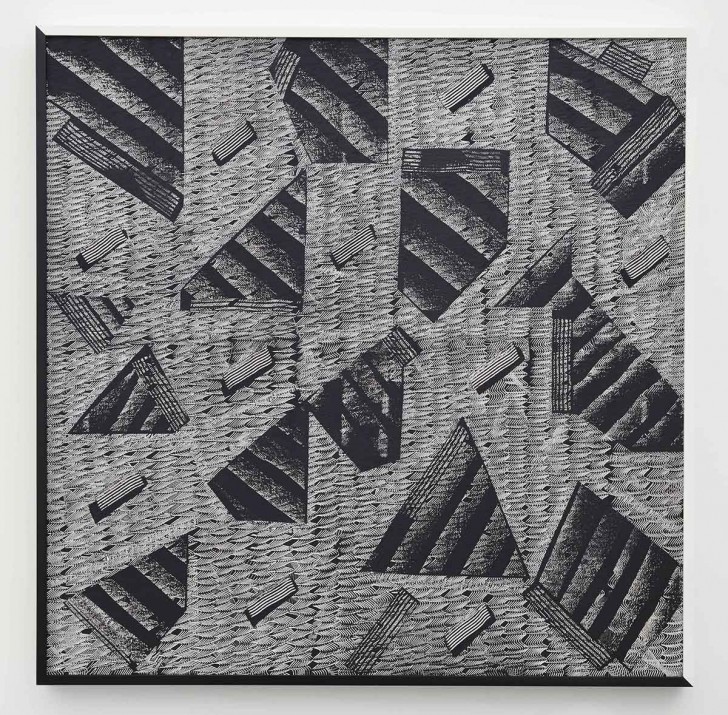 Yesterday marked the opening of "Makers Mark," a show at Marianne Boesky by the Brooklyn painter Julia Dault, whose work focuses on the kinds of patterns and surfaces she can evoke using not just brushes but things like rubber combs, sea sponges, and foam blocks.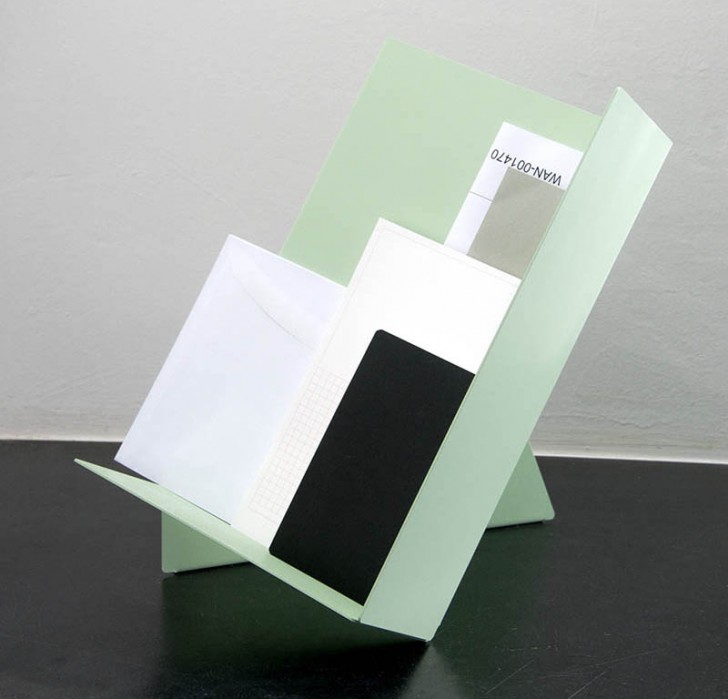 This minty magazine rack was designed by ECAL grad Lucien Gumy all the way back in 2011, but we just discovered it this week, so hey, it counts!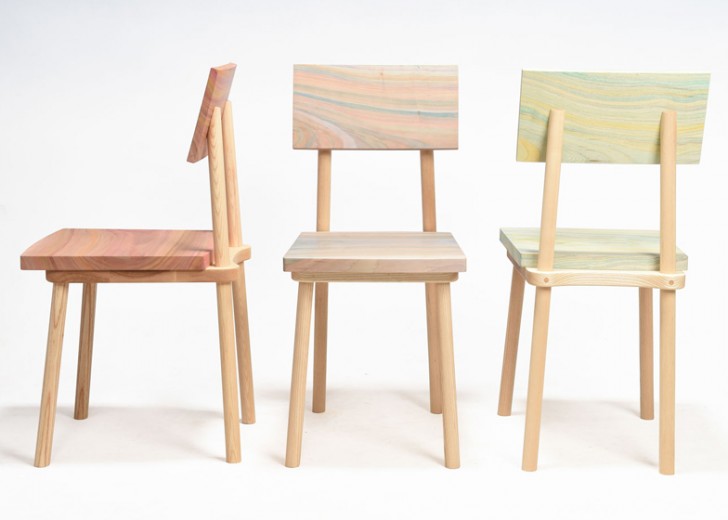 A Stockholm design week straggler: these pretty pastel chairs by Yuki Yoshikawa, who hand-paints the wood grain with gouache, files down the paint, then repaints them again until they have this muted, marbled effect.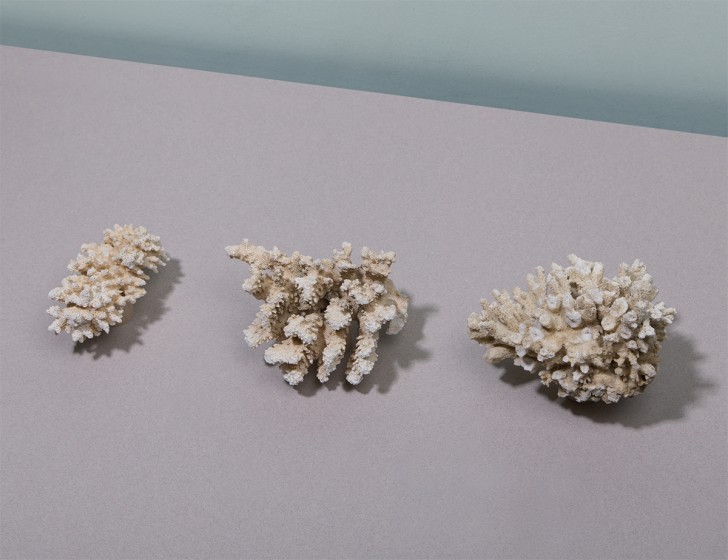 Our apologies to the French scarf label Supreme Bon Ton, who sent us images that Florent Tanet shot of their new collection, Göta, only to have us fall in love with the photos he took of the designers' inspiration objects, shells and coral. Can you blame us?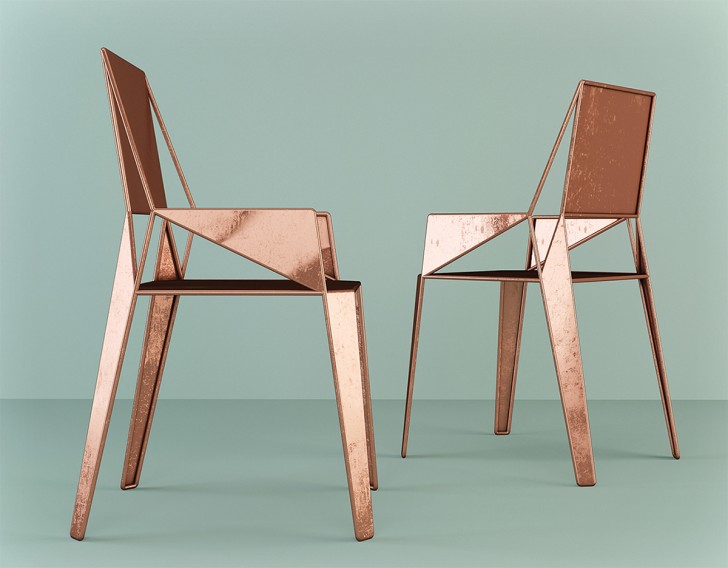 Ukranian designer Dmitry Kozinenko has been a little bit famous on the internets for the past couple of weeks, thanks to the discovery of his robust Behance portfolio. We're fairly positive that all the products there are just renderings, but here's hoping he gets his work into production thanks to all the attention!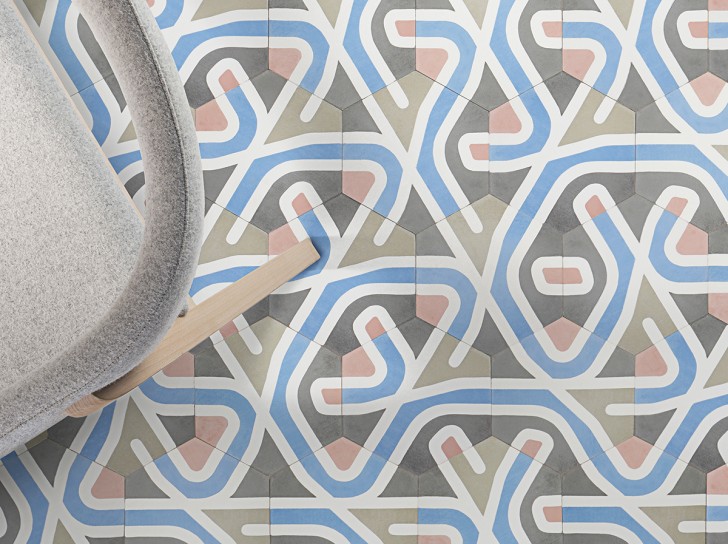 More work that made the rounds online this week, despite being almost two years old: these ceramic tiles by LaSelva, a design studio based in Valencia and Mexico City.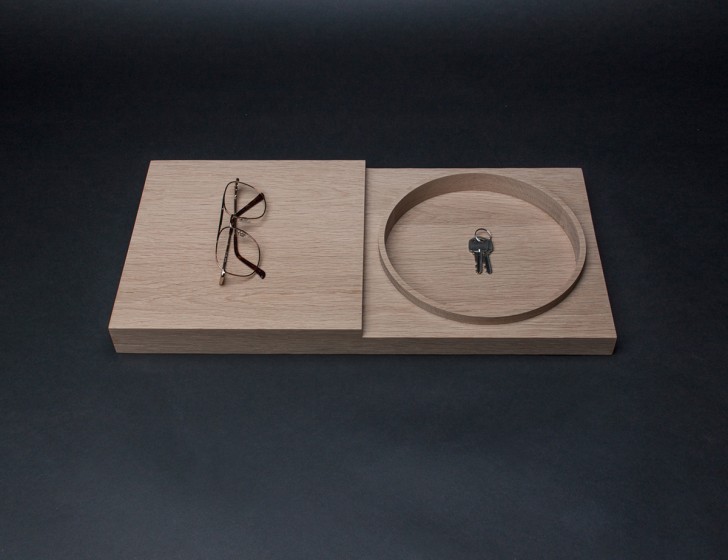 2014 American Design Hot List alum Chris Stuart of Luur Design released a new two-tiered, white-oak tray this week called HiLo, which is useful without trying too hard to be useful. Which is always really nice.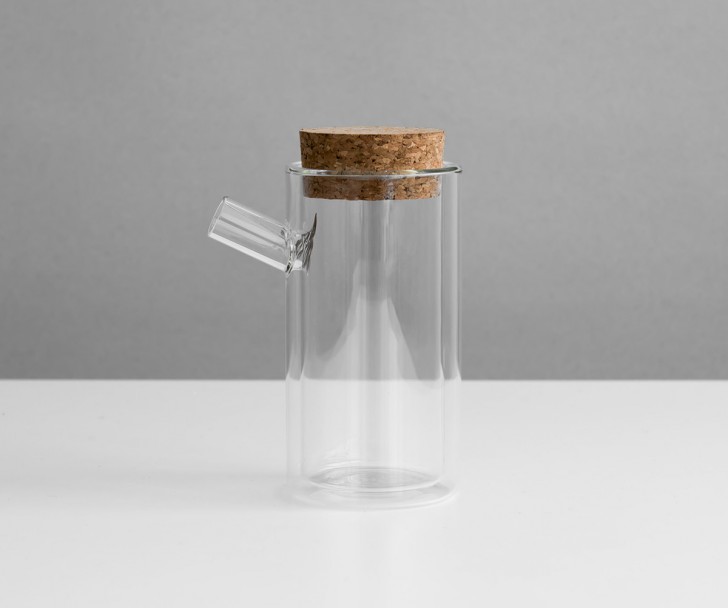 Paul Loebach, who was on our 2013 American Design Hot List, also launched a useful new product this week, the Ora teapot for Kikkerland, which makes use of a double-walled structure and a snug cork stopper to insulate the heck out of hot beverages — and eliminate the need for a handle.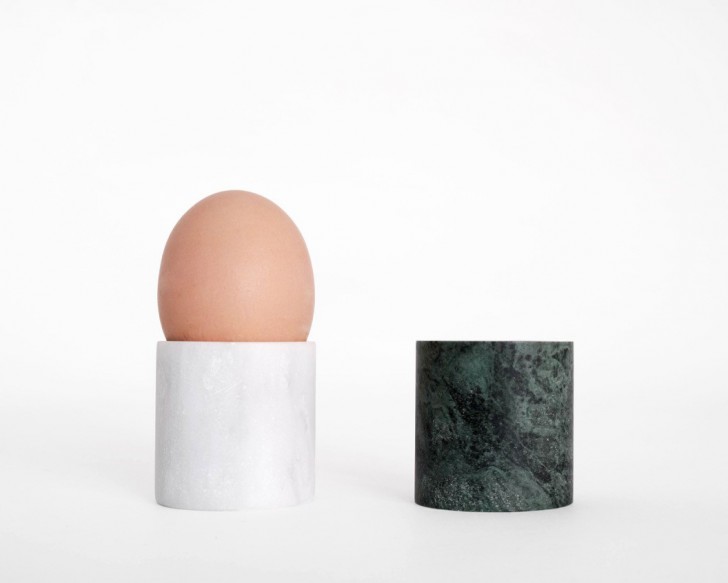 Along with that teapot and the BTW mug above, these Egg Rocks by German studio My Kilos make for pretty much the chicest breakfast table ever. We don't even eat soft-boiled eggs and we're seriously coveting them; lucky for us they double as salt cellars, too.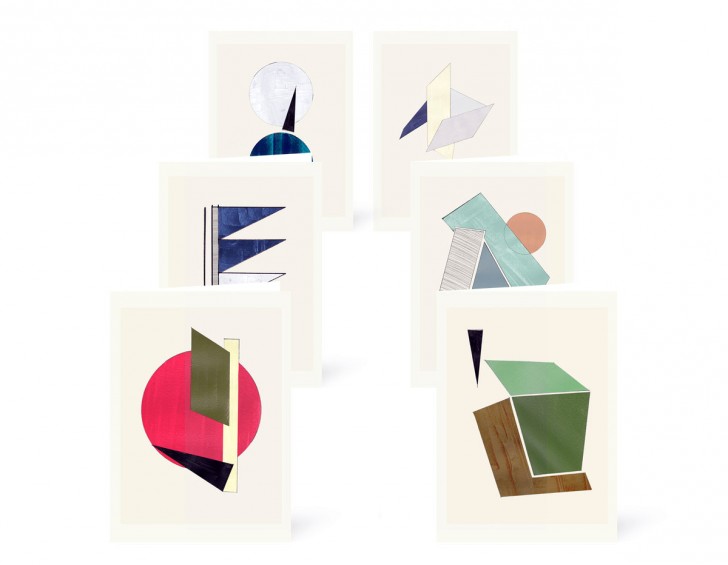 Having been on hiatus in L.A. for the past month, I've spotted these notecards at every chic boutique all over town, but only this week did I realize they were by Hamish Robertson, the artist/photographer/designer behind Vacation Days, who recently launched a separate online shop for his printed editions. Snag them here.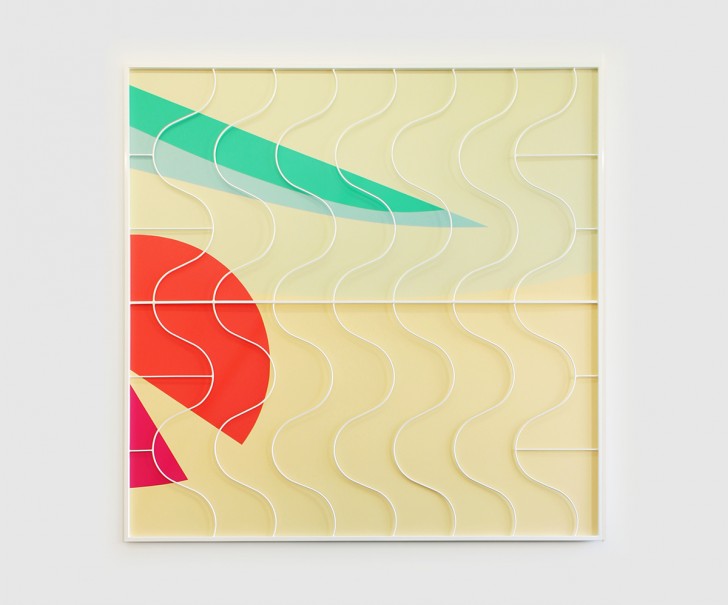 Props to our editor Ryland for spotting the work of Polish artist Przemek Pyszczek, whose work abstracts facades, building forms, metal gates, and other inspirations from his time studying architecture as an undergrad.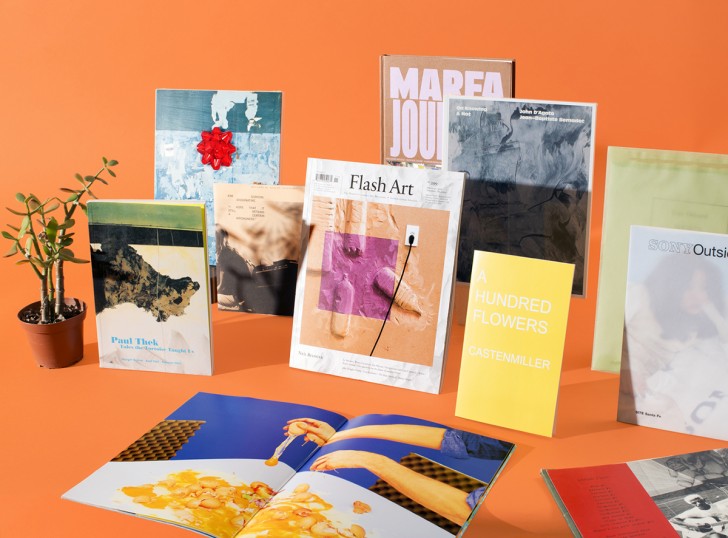 Ryland also clued us in to the existence of the new Lower East Side store Objectify 139, which sells books, accessories, prints, and sculptures by young New York artists, all of which you can snag via its online shop. (Slightly odd how much said site looks like that of the Handjob Gallery Store, which has a similar mission statement, but grids are trending these days, we guess.)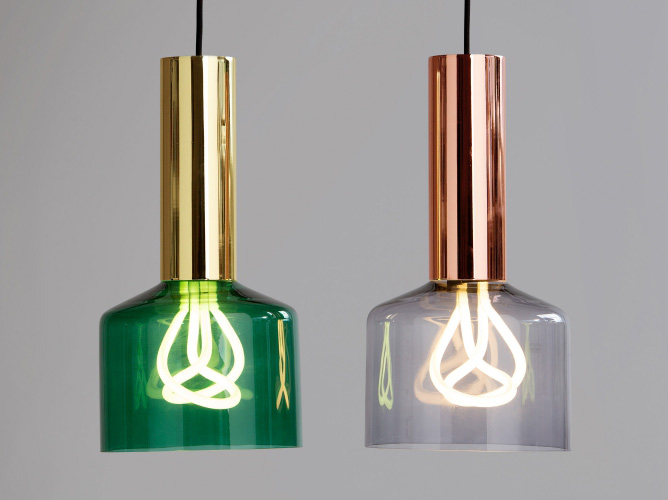 Plumen's 001 Bulb came out more than four years ago, but we've never grown tired of it, and neither have designers — they keep on inventing new lamps to showcase its unique form. The latest is the Rehm pendant by UK-based Made furniture, which comes in a smoked glass/copper combo as well as a green and brass version that reminds us of banker's lamps.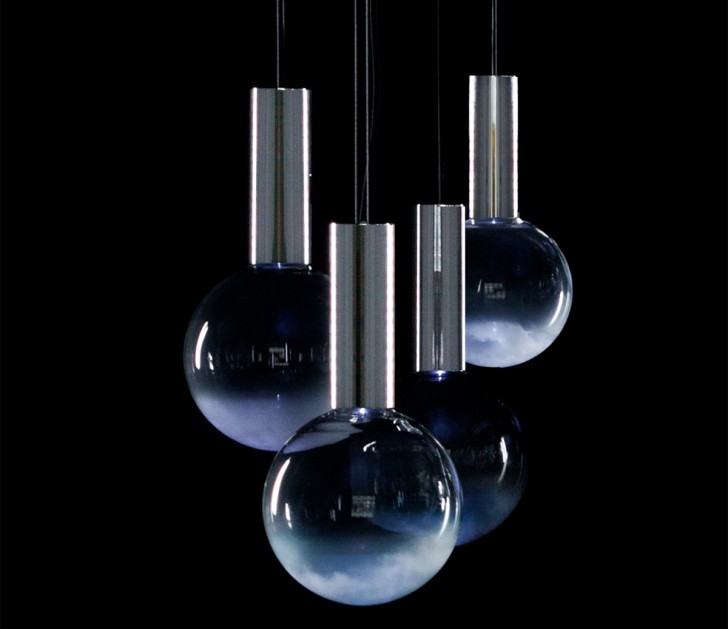 Strangely similar in form but completely different in appearance and concept are these lights by Commonplace Studio, launched this week by Belgian gallery Victor Hunt. The light they give off takes the form of a moving image of moody clouds projected down onto the surface of each glass globe — see the video here.
Links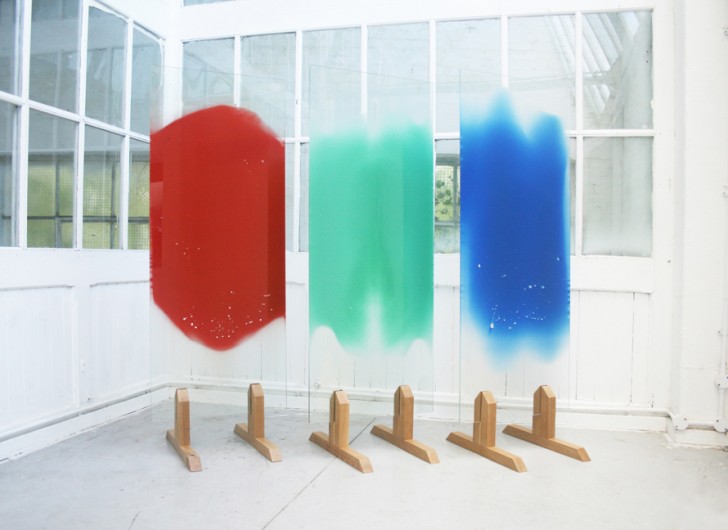 Icon magazine this week posted a nice little article about our friends Study O Portable, whom they say "have been compared to poets in their desire to explore esoteric and elliptical themes." We moreso appreciate the pair's experimentation with materials, but decide for yourself by reading the full piece here.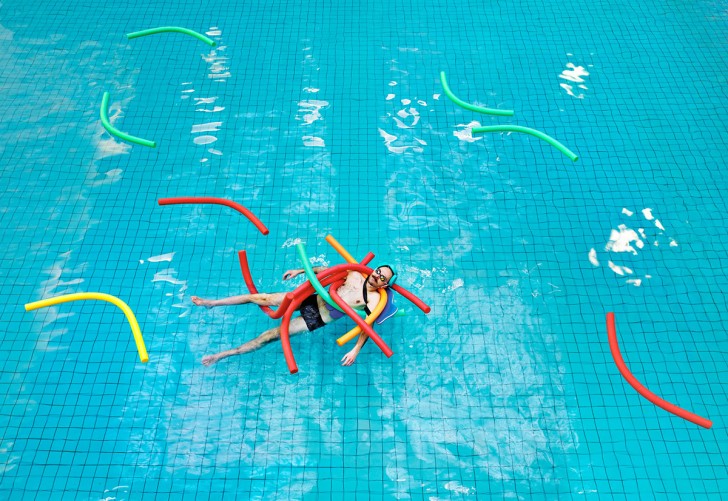 It's Nice That featured a series this week by Dutch photography duo Labadie / Van Tour, who discovered a swimming pool in Rotterdam used by local military cadets and then enlisted them to pose for a colorful shoot.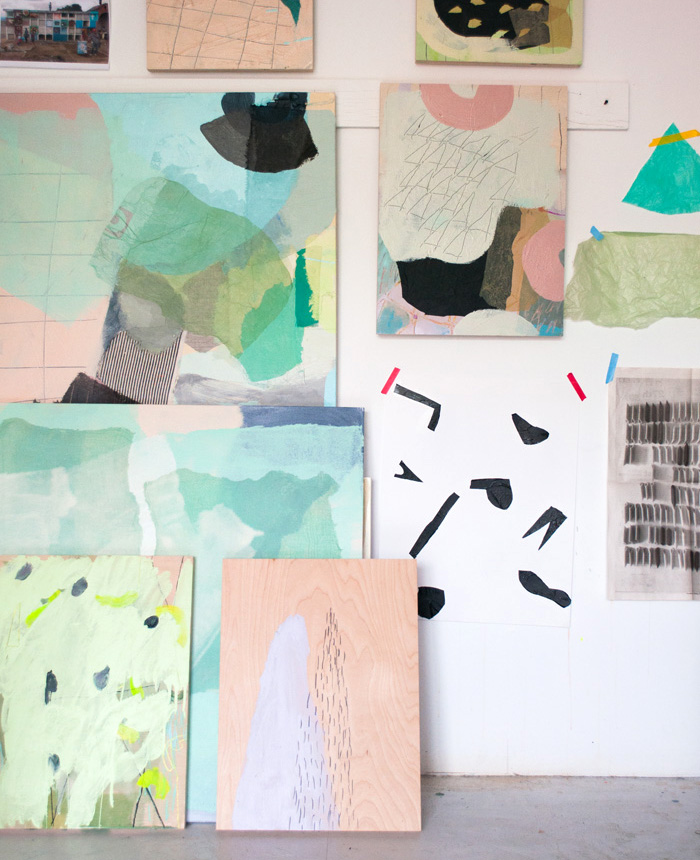 Equally colorful is the studio tour with textile artist Caroline Z. Hurley that ran on DesignSponge this week. And may we take this opportunity to remind you that Hurley is one of five designers we'll be hosting in a special Sight Unseen section at the Capsule show in New York that starts tomorrow? If you're a buyer, journalist, or distributor make sure to come and visit us!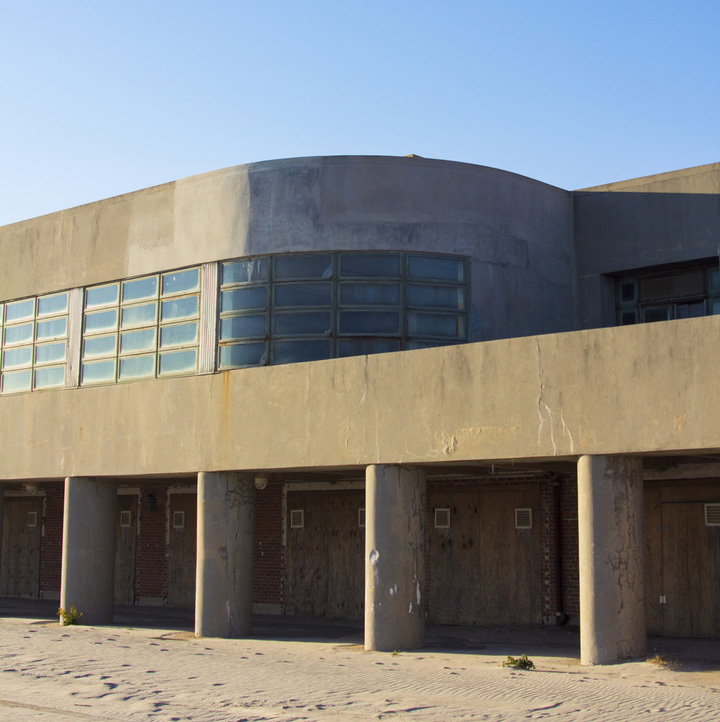 We were fascinated this week by a four-part story by Max Rovo in the Alldayeveryday Digest featuring three of New York's most overlooked yet iconic Art Deco buildings: the Sears Roebuck building, the Coney Island Pumping station, and the Jacob Riis Bathhouse, pictured above. A must-see.
Exhibitions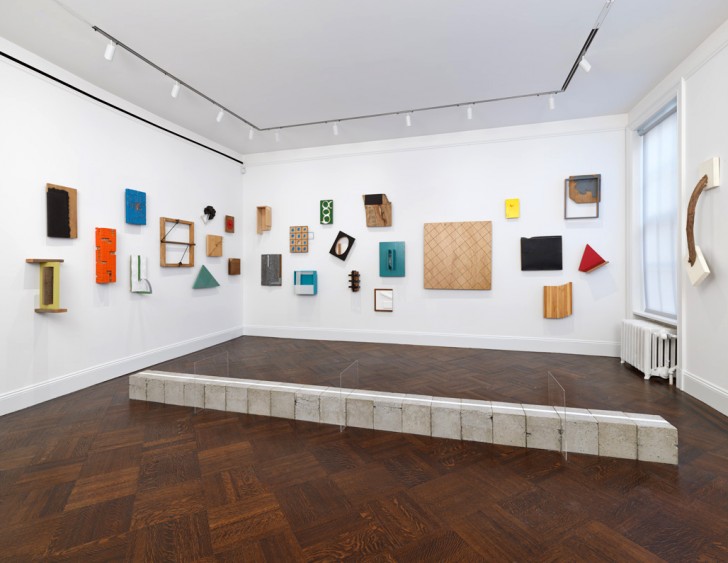 Also a must-see: this exhibition by Kishio Suga, on view for the very last day today at Blum + Poe in New York. Since the '70s, Suga has been one of the leading artists in the Japanese Mono-ha movement, which has been inspiring basically every amazing designer we know as of late. If you're not holed up at home today watching movies under a blanket, we highly suggest you race to see the show before it comes down.