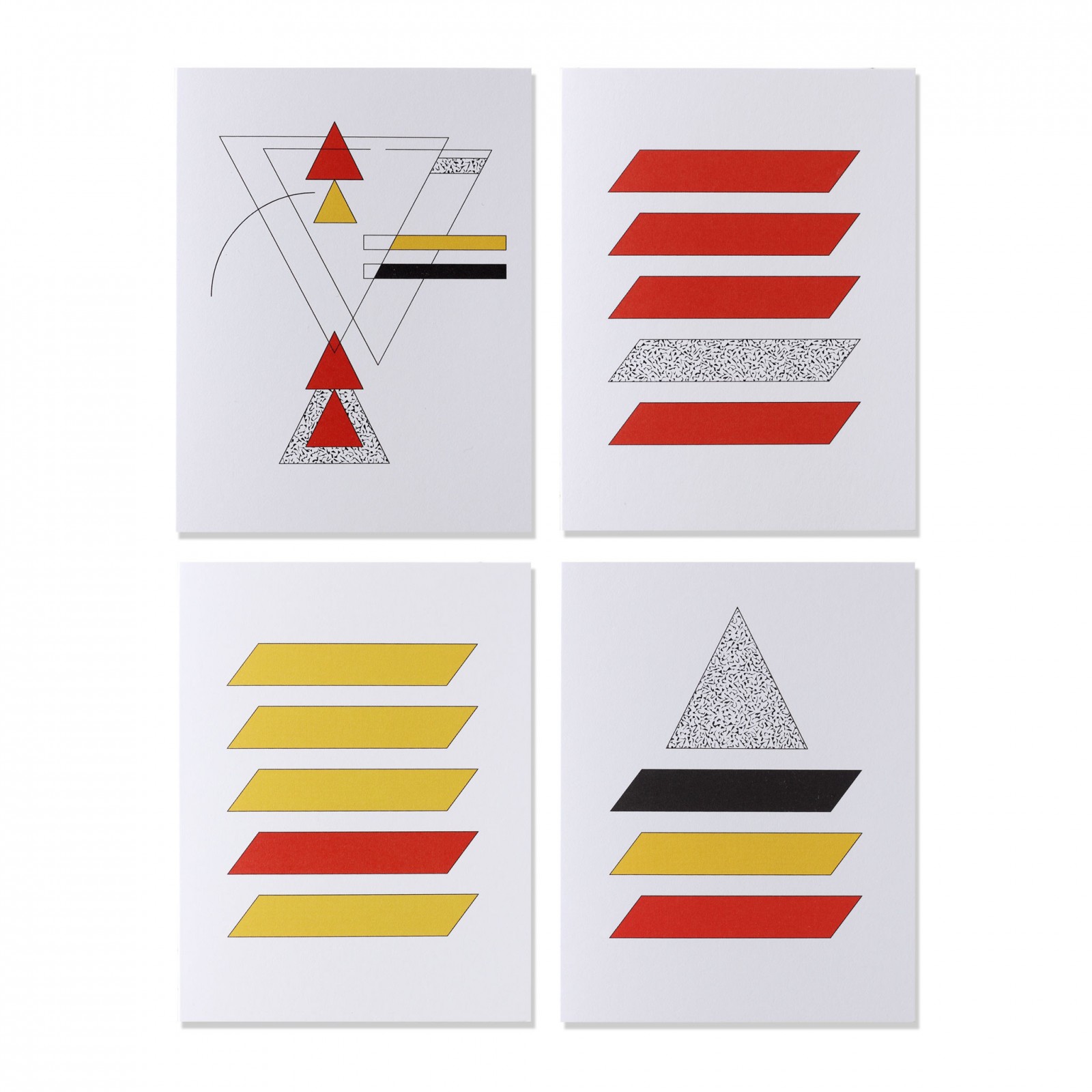 A weekly Saturday recap to share with you our favorite links, discoveries, exhibitions, and more from the past seven days. This week was all about material experiments: ping-pong paddles in Plexi or wood, a yoga-ball holder built from inflated concrete and pigment, and furniture made from the remnants of an imaginary construction site.
Discoveries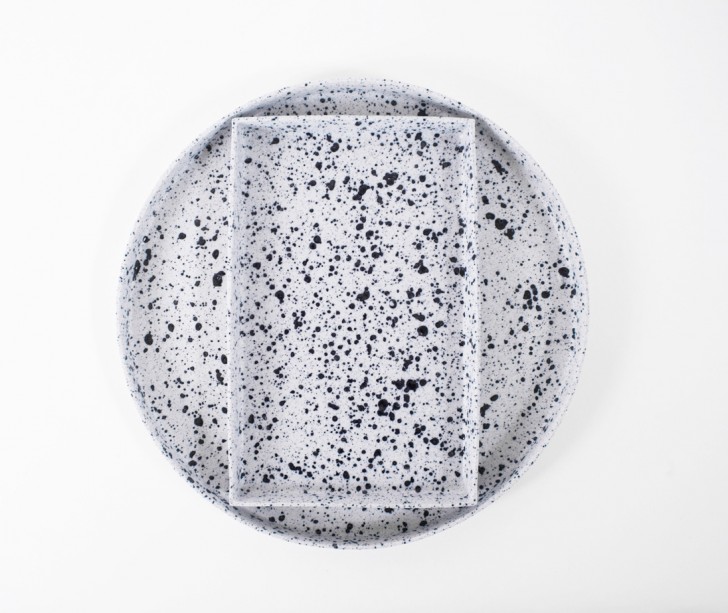 Design fair season is upon us, and we'll be covering the first of those — IMM Cologne — next week. But we couldn't wait to preview a few things here, including this Spikkel tray by the Dutch all-female trio De Intuitiefabriek. Made from porcelain studded with grains of enamel, it's meant to resemble naturally occurring stone, but to us looks like another favorite material trend: Splatterware.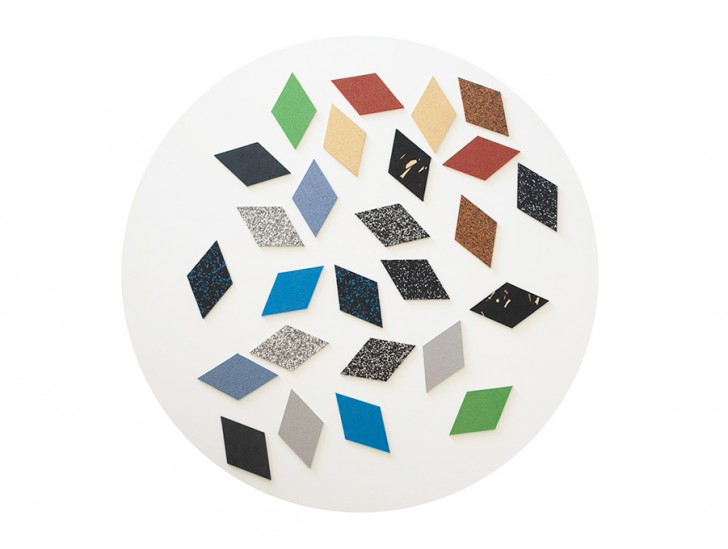 As the owner of a set of seriously cool diamond-shaped coasters by Aussie faves Daniel Emma, I can attest to the way a little bit of geometry can spruce up your dinner table. But for a much more affordable version, I'd snag these Rhombus Table Trivets, made from recycled airplane tires and rubber by the Melbourne-based studio Stellar Atelier.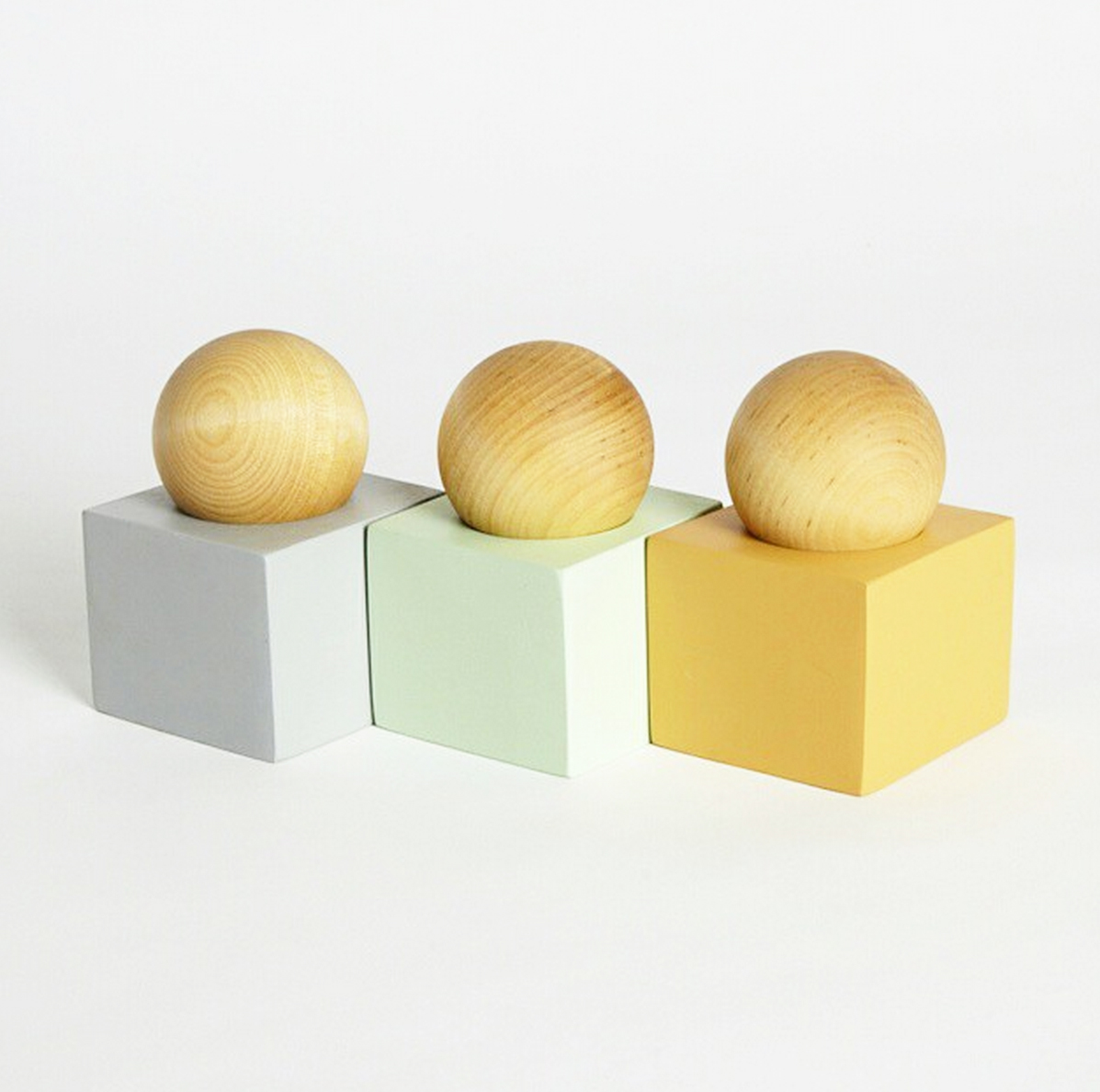 Speaking of Daniel Emma, the duo released their latest product this week with Good Thing, the Brooklyn-based manufacturing company that's fast becoming one of our favorite resources for affordable small objects and household items. The Mini Container was launched via Instagram, along with four other crazy adorable objects, like these Field Candlesticks by Samantha Anderson.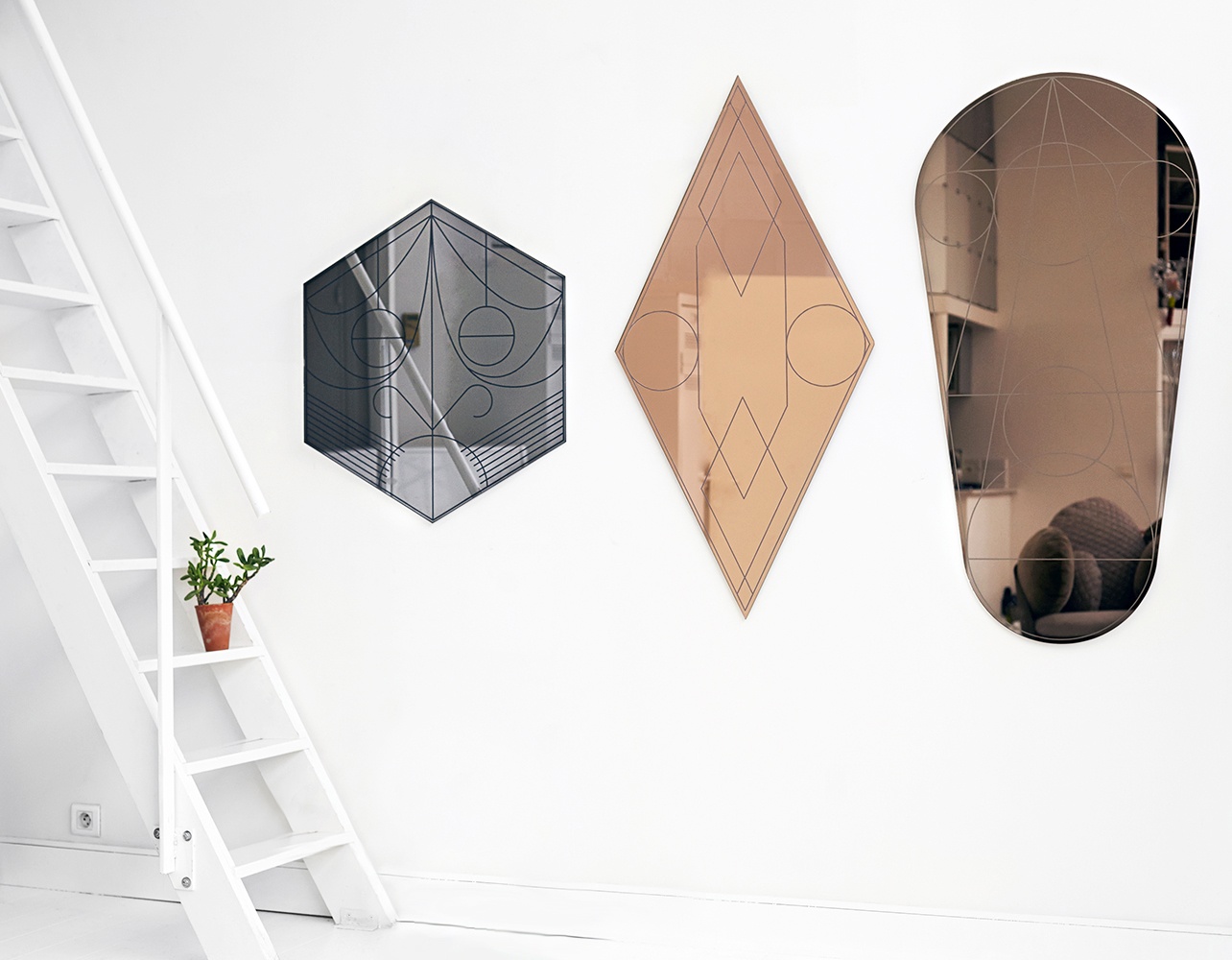 We loved Italian product designer (and ex-Fabrica resident) Federico Floriani's wall organizers inspired by decorative railings in southern Italy, but we love the motif even more realized in Floriani's new Mask mirrors for Petite Friture, launching this month at Maison et Objet.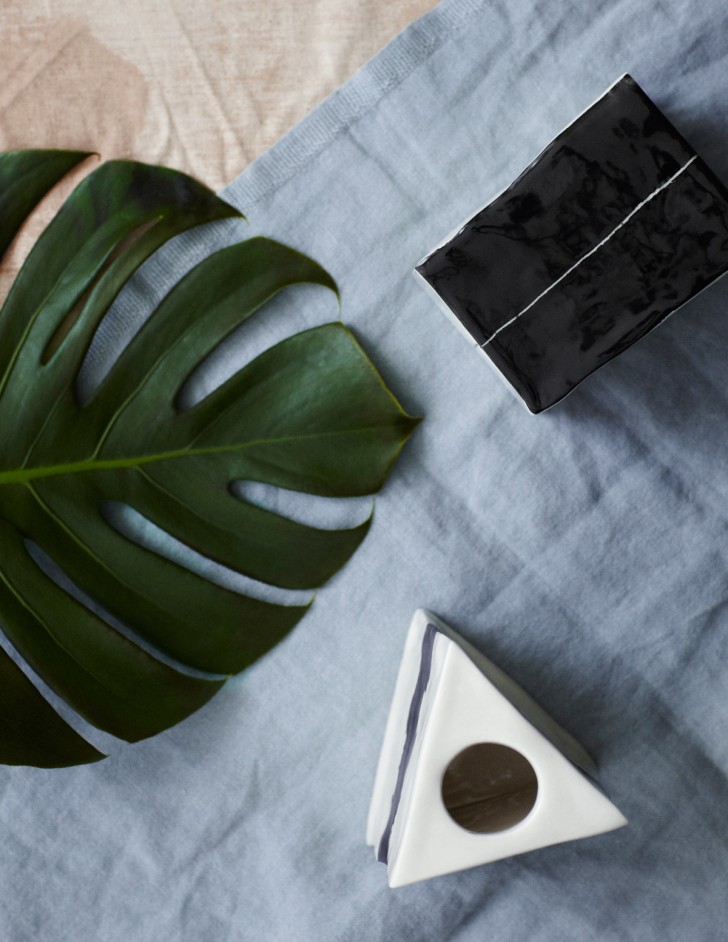 Though we adored the super-Miami-styled images New York photog Pippa Drummond took for our most recent Print All Over Me collab, we're always drawn as well to the moody environments she creates with prop stylist Rebecca Bartoshesky. Their most recent project together is for BTW Ceramics, a Brooklyn line crafted by designer Brooke Winfrey.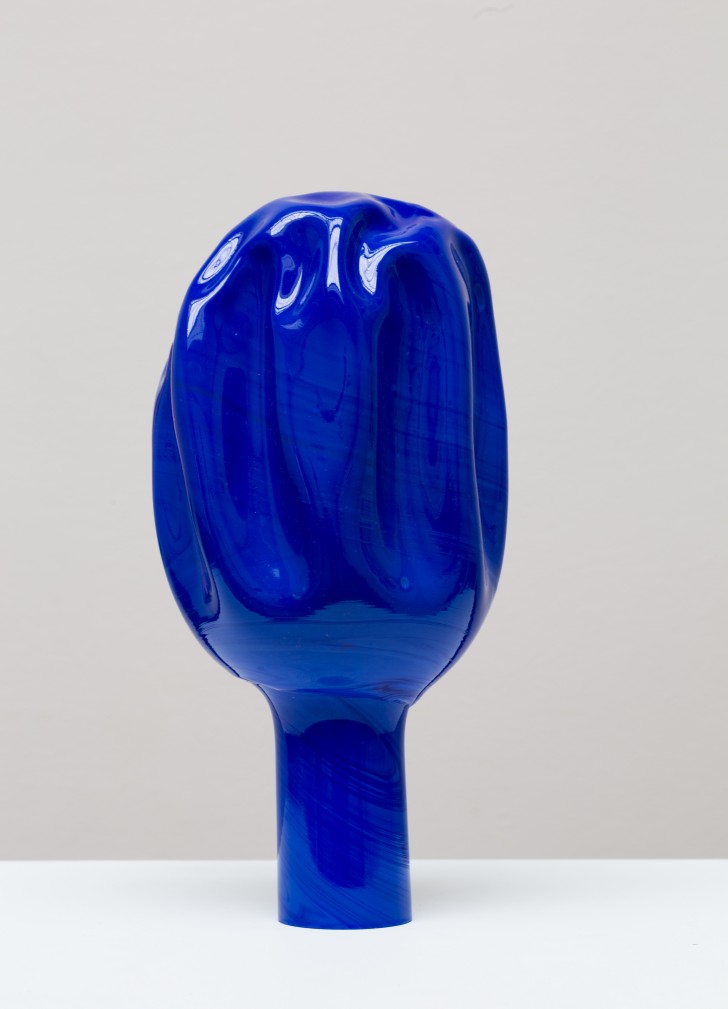 Swedish designer Simon Klenell trained as a glassmaker at school, but to truly investigate the process and to discover new things about the material, he went ahead and built himself a portable glass furnace. (Hard core.) The new body of work that resulted is called the Centre For Amorphous Studies, and it features candy-colored, irregular forms like the one above and those shown here.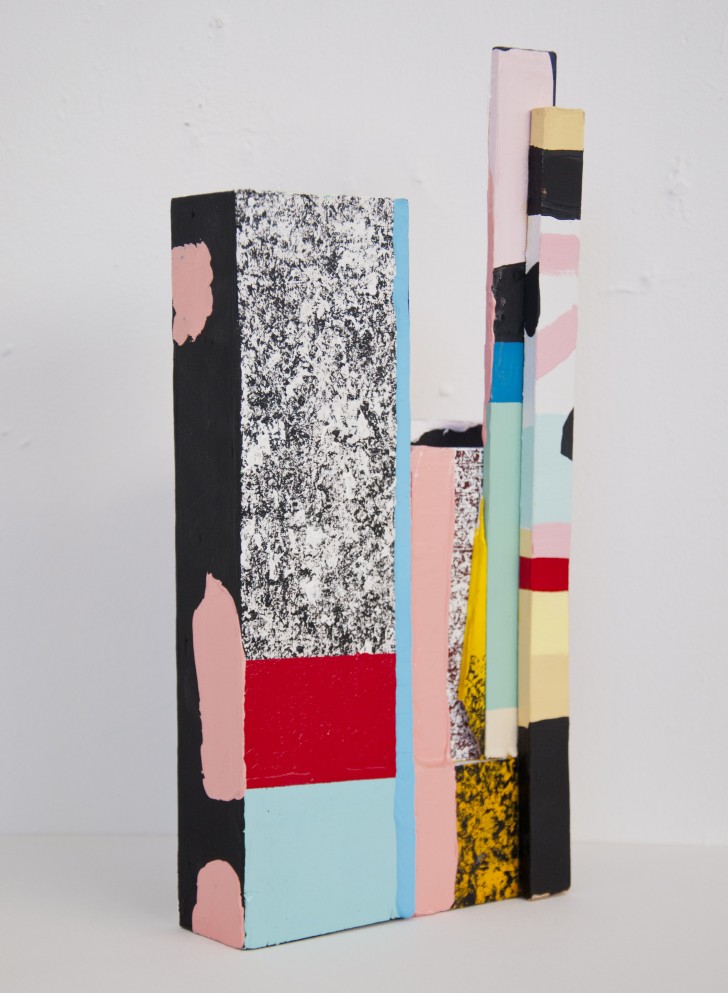 Really nice work in our inbox this week from Portland-based artist Brandon Chuesy, who builds sculptures and what he calls "abstracts" from a process of accumulation, much like the more 2-D collages and zines he used to make.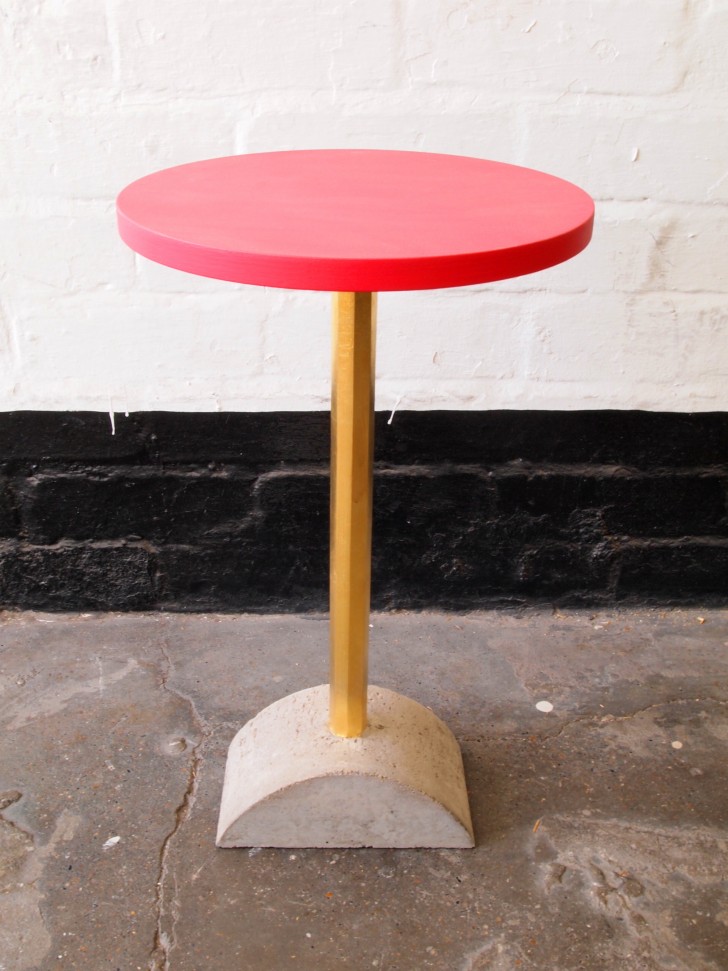 Digging this new Nod side table by UK-based furniture-maker Charlie Crowther-Smith, with its cast-concrete base, octagonal gold-leaf gilded leg, and a top whose brilliant pink color is achieved by folding pigment into linseed oil.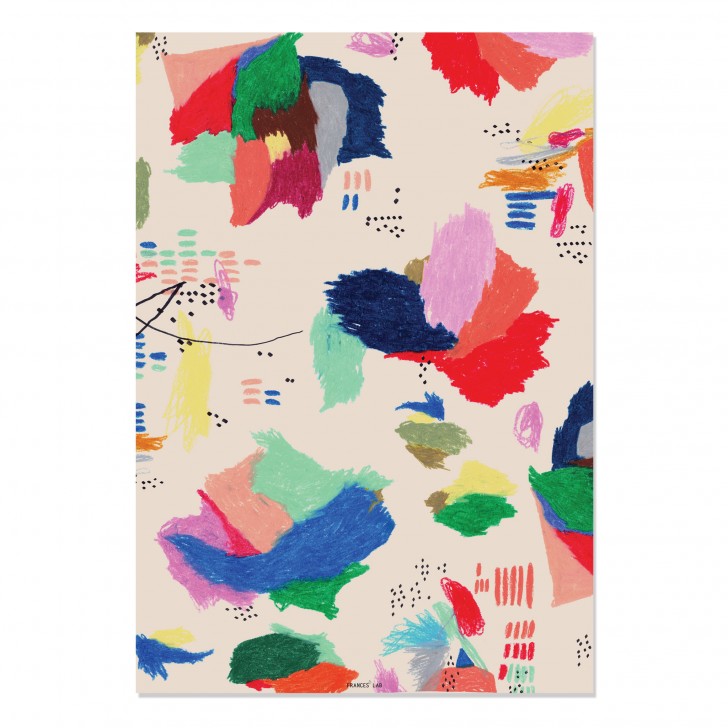 We don't typically get worked up about stationery, but we immediately fell for the Brooklyn line Frances Lab, which was introduced to us this week by its owner, Johnna West. We're particularly fond of the Memphis-y screenprinted card set at the top of this post, as well as West's abstract art–like gift wraps (above).
Exhibitions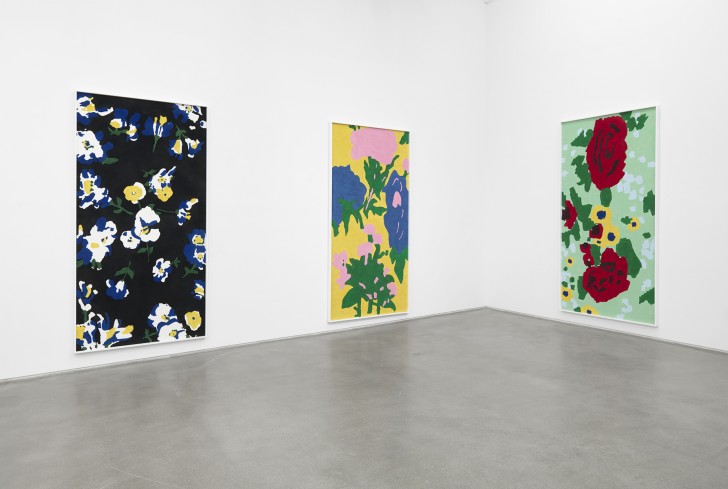 Beautiful floral paintings by Boise, Idaho–born artist Matthew Chambers at Zach Feuer Gallery, made a little less flowery by the fact that they're painted with color enamel adhesive, and then sprayed with nylon or rayon fiber.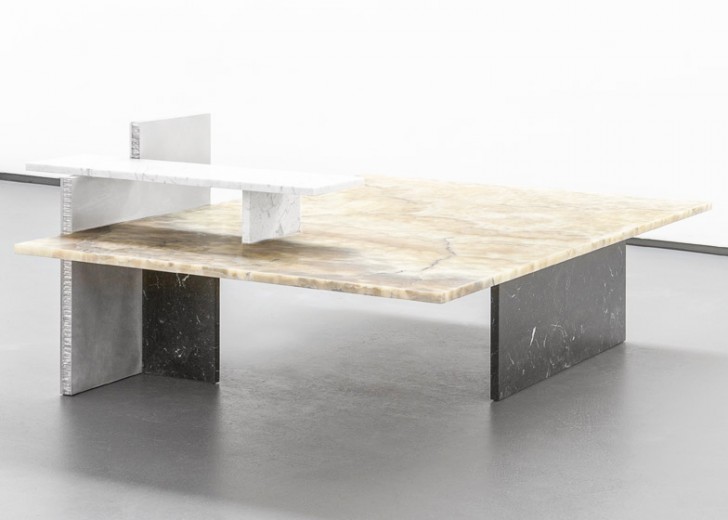 On view at Carpenters Workshop Gallery in Paris this week is Airspace, a solo exhibition showcasing two new bodies of work by Austrian designer Robert Stadler. We're partial to the cut_paste collection, which includes shelves and coffee tables that appear constructed from discarded construction materials, like marble and aluminum honeycomb. Stadler describes the panels as the "remains of an imaginary construction site."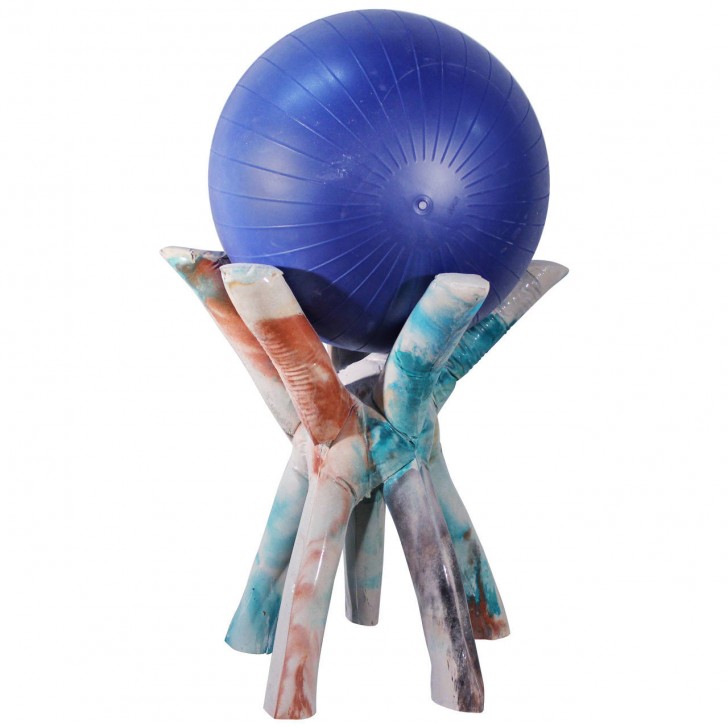 There's probably only one designer who could compel us to publish a Yoga Ball Holder, and that's Misha Kahn. The young designer — who's been on our list of ones to watch for, like, ever — recently decamped to Friedman Benda, and his first solo presentation with the gallery happened this week at San Francisco's FOG Design + Art fair. Entitled Go West, Young Man, the installation was inspired by South Dakota road trips, Deadwood, ice cream, the Wild West, space aliens and more. Of his material experiments, Kahn says: "I'm not very interested in creating a mutant material as an end result, or as a justification for the form. To me [the material] is just a necessary mechanism to set the playing field for the kind of escapism we crave in our home decor. We can't be grounded by too much material familiarity; we need structural novelty to cast us into an imaginative mythos." Where people have yoga ball holders.
Links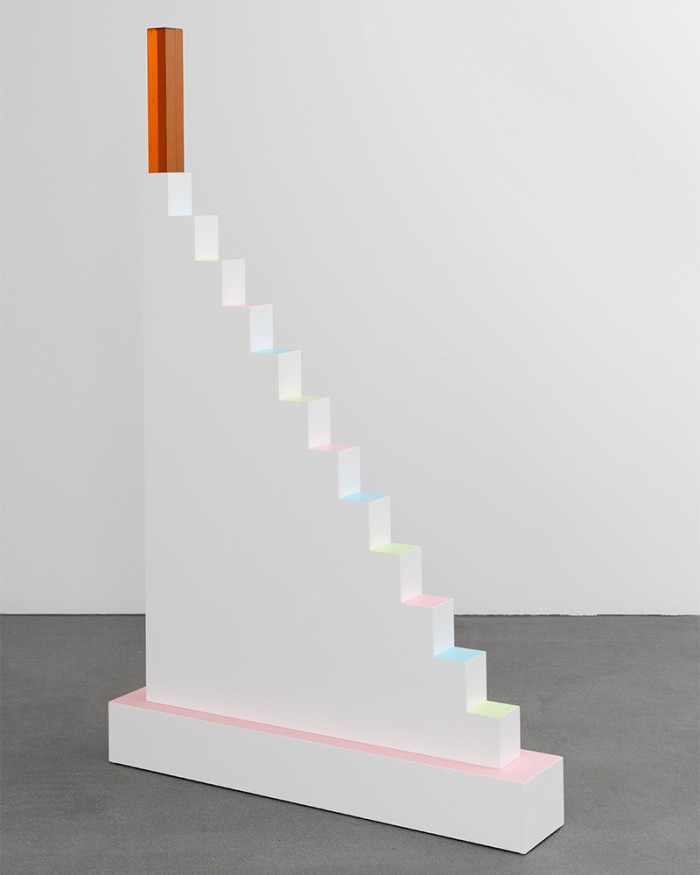 Anyone with even a passing interest in the Memphis design revival that's happening right now knows names like Ettore Sottsass and Nathalie Du Pasquier (thanks American Apparel!). Lesser known is founding member Martine Bedin (that's her iconic Super Lamp that looks like a royal blue kids' car with lightbulb spikes). L'Arcobaleno this week alerted us to the fact that Bedin is the subject of a solo exhibition Museum of Decorative Arts & Design in Bordeaux, for which she produced a number of designs from the '80s and '90s that had previously only existed as drawings. Our favorite is this pastel staircase to nowhere.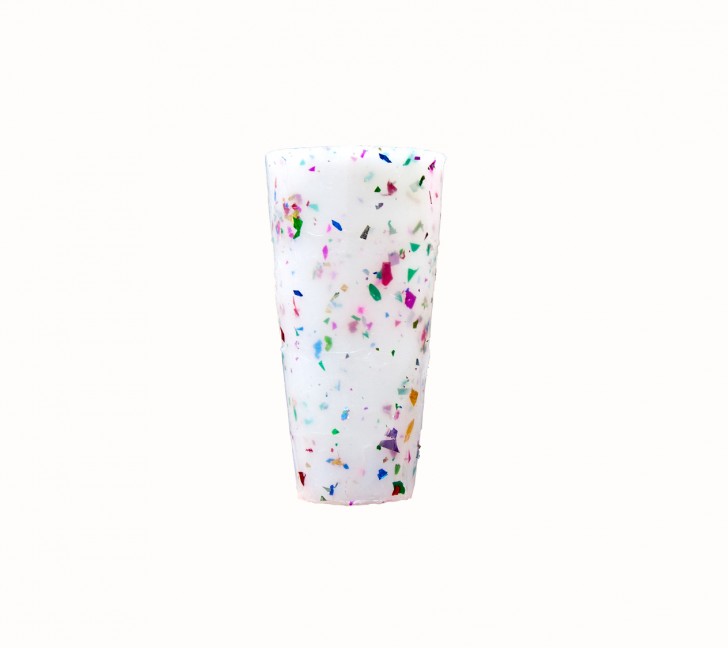 In Milan last year, we saw and fell in love with this amazing Stephen Burks series, made from flexible silicone mixed with confetti. Now the vase and bowl are finally for sale via Burks's recently launched webshop, which highlights the New York designer's Man Made collection, a series of objects made in collaboration with artisan groups around the world.