01.07.19
The 2018 American Design Hot List, Part I
This week we announced our sixth annual 2018 American Design Hot List, Sight Unseen's annual editorial award for the 20 names to know now in American design. We're devoting an entire week to interviews with this year's honorees — get to know the first four Hot List designers here, then follow this link to shop their work in a special nine-week trunk show on Moda Operandi, also featuring objects by past Hot List winners.
Asa Pingree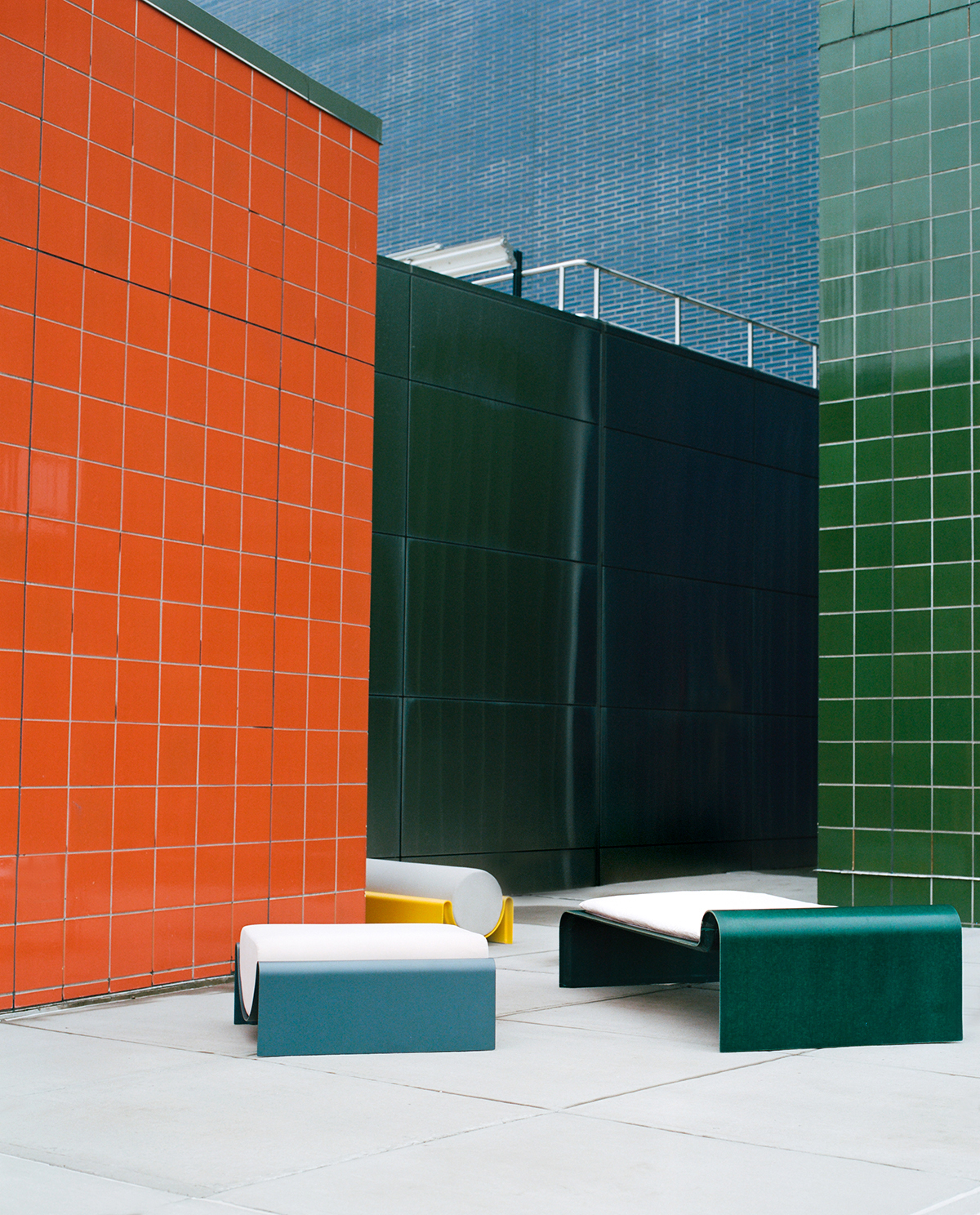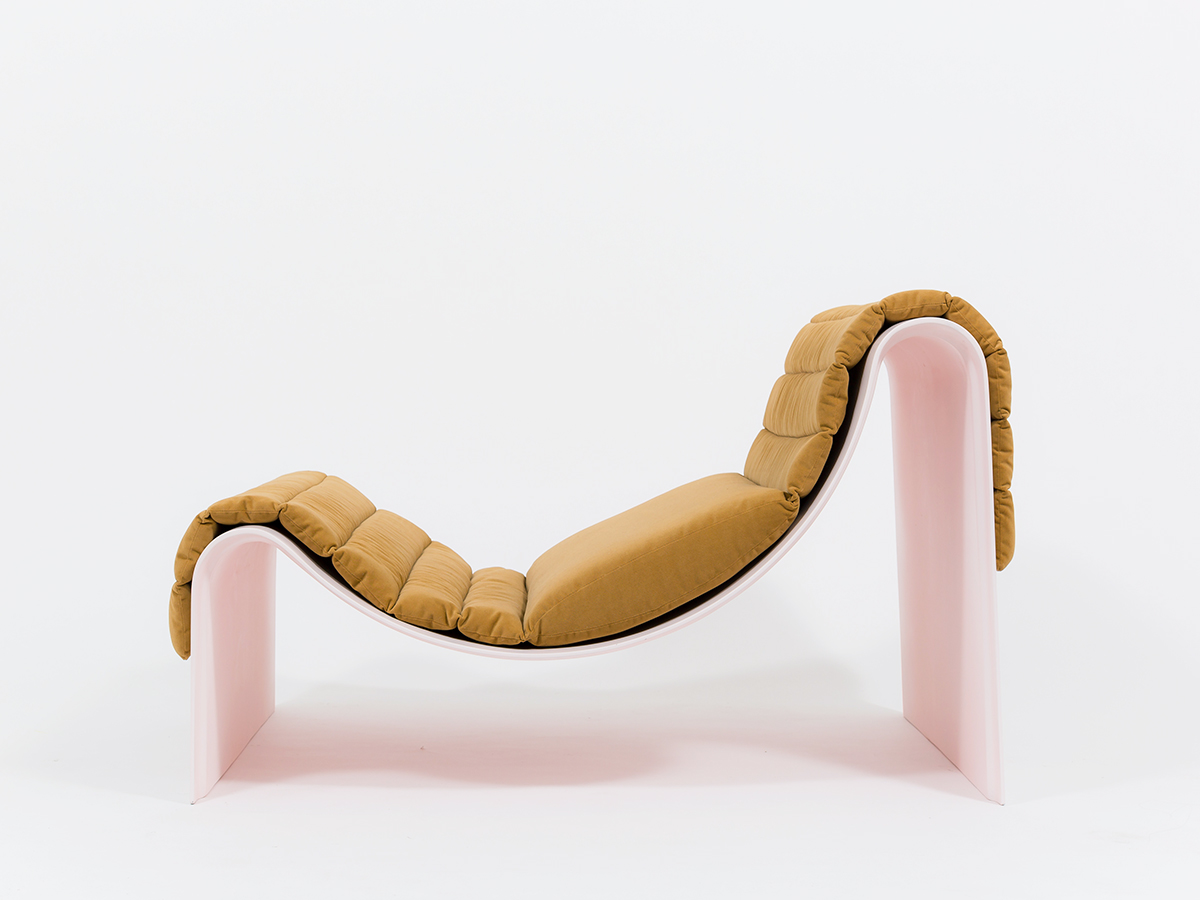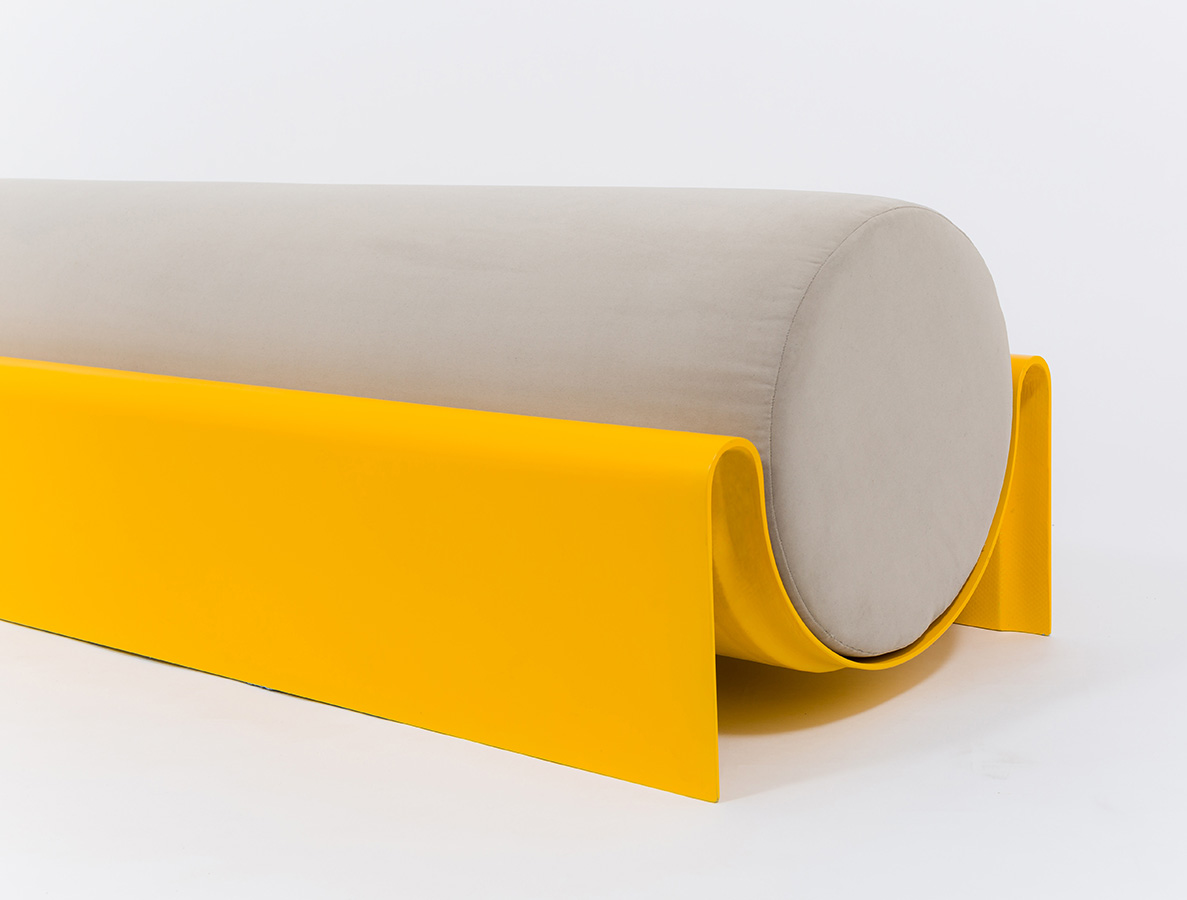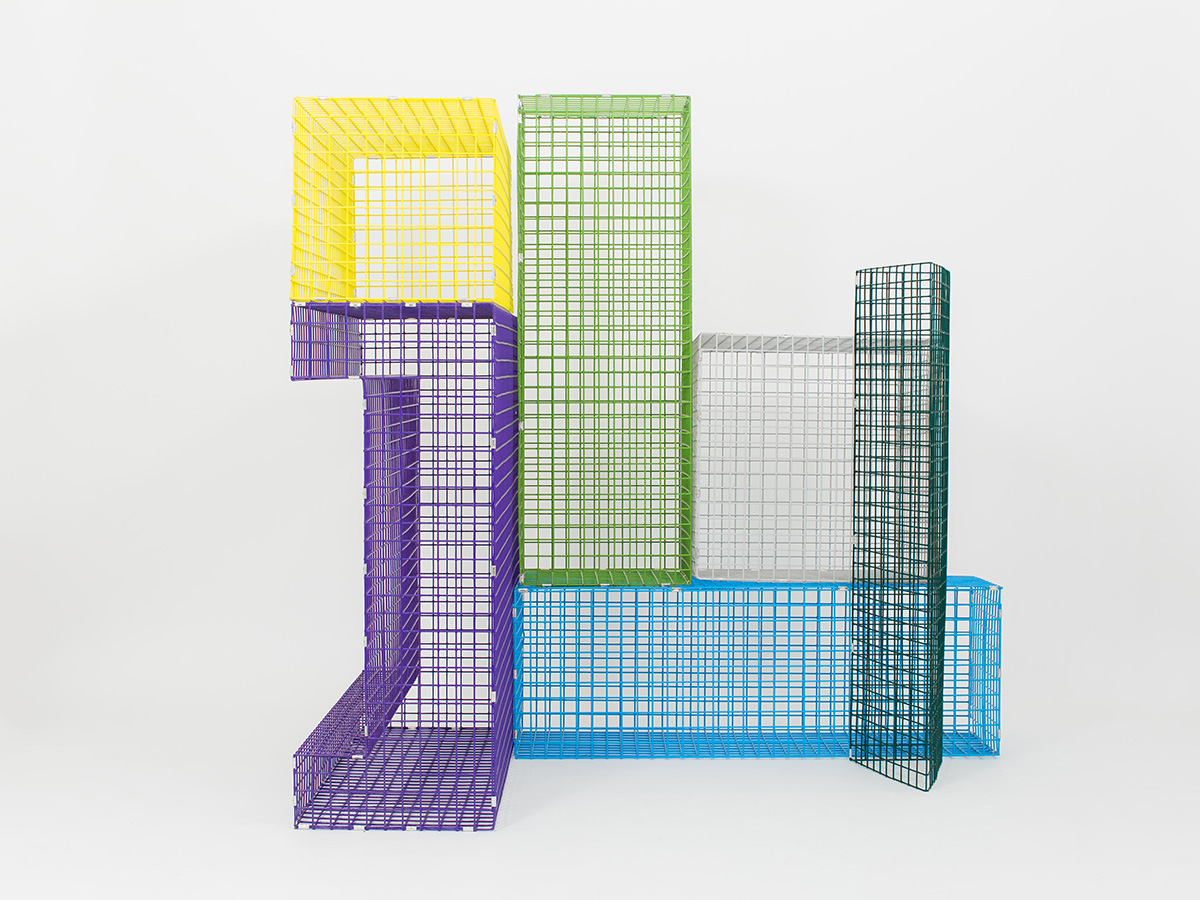 New York, asapingree.com
Asa Pingree grew up building boats on an island off the coast of Maine, so it makes sense that for his breakout collection this year, he turned from woodworking to the material of his youth — fiberglass. By infusing each piece with graceful, unexpected curves and saturated colors, Pingree brings the material firmly into the 21st century.
What is American design to you, and what excites you about it?
You can't look at the designers this list has highlighted for years now and not see the American scene as overflowing with talent. It's an exciting group of self-starters really doing the hard work to keep making beautiful work. But ironically, the most exciting part of the American design scene is still a little under the radar. With social media, everyone can see your work almost as soon as you've even conceived of an idea. It's made for a very visual medium, but objects need to be experienced. At the same time, the divide between the larger design industry and young independent designers persists. Scaling up production on your own is a huge hurdle, so it's no wonder so many designers have decided to focus on the luxury market — why wouldn't we, it's both lucrative and exciting. But unfortunately, it means our work has less reach and I think it limits our impact because of that.
What are your plans and highlights for the upcoming year? 
The highlight for me is always making new work and exploring variations on established pieces. We will certainly continue doing that; we have a lot to flesh out with our new collection and a few new dining tables, which is really our core business. Also — you receive inquiries every day about new projects and collaborations! It makes it a full schedule, full of unknowns, which I love. We are also part of a small co-working group of independent designers in Brooklyn looking to share resources and sales efforts. I find that really exciting. It's hard for a creative trying to be an entrepreneur, but we've built a really supportive community looking to find a new model. The tools are there.
What inspires or informs your work in general?
Simplicity of design and a focus on function are a constant for me, but I'm also always in search of the point where my practical role as a designer is set aside and I'm allowed to explore and find what excites me for unexplained reasons. Balancing both sides is where I find the work both inspiring and hard. If it becomes too much about exploration it can really become all about yourself. At the same time, the function of a piece can be a tedious problem to solve, but that concern for someone else's ownership is where empathy comes in and where the work becomes about problem-solving. Early Modernists did that so well, like Marcel Breuer and Alvar Aalto and so many others. They were guided by a holistic set of ideals, but they knew the work had to excite before it would have the enormous impact that it did. When design entices us or even seduces us into altering our behavior — that is a starting point worth striving for.
Shop Asa's work on Moda Operandi here!
Brecht Wright Gander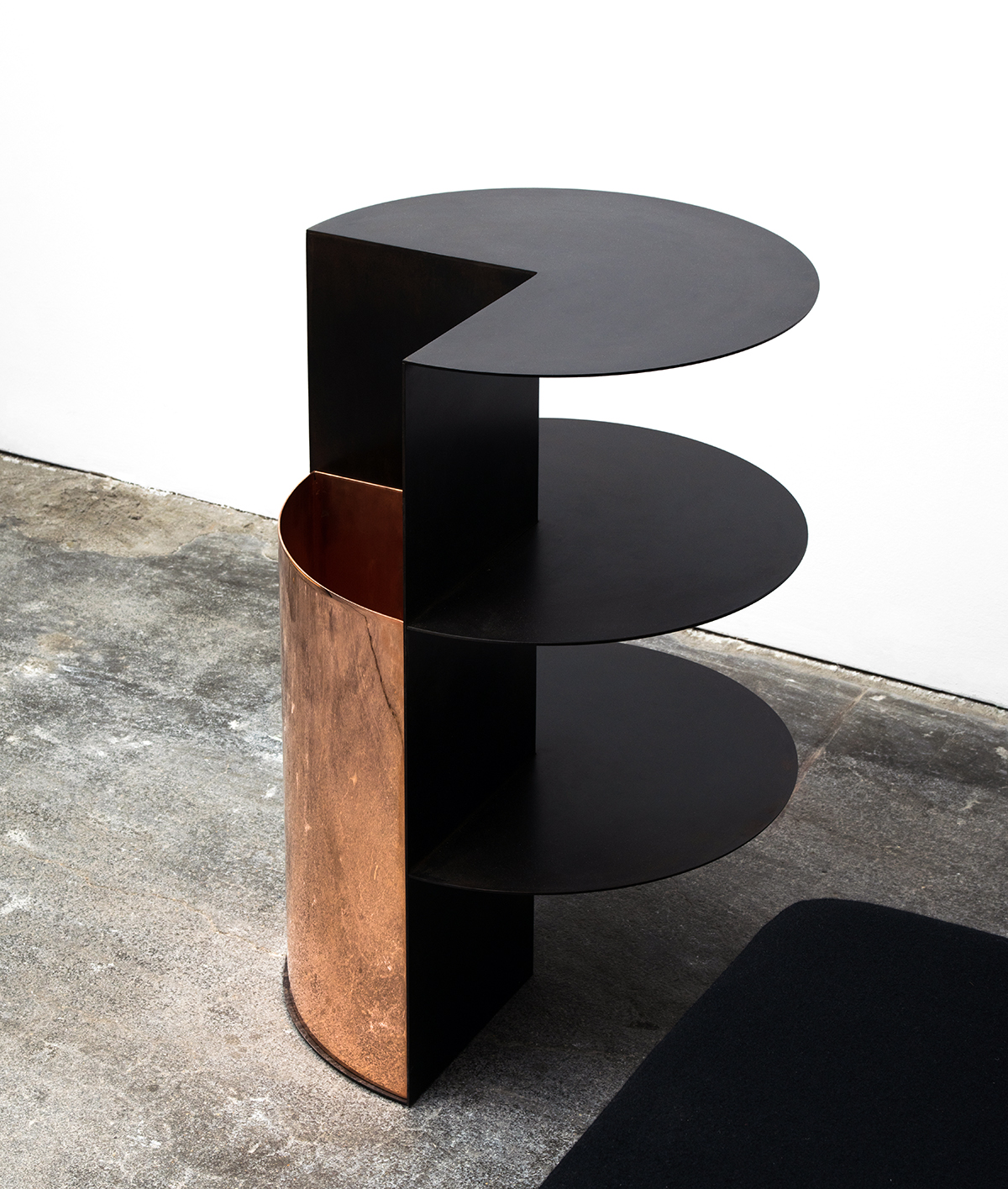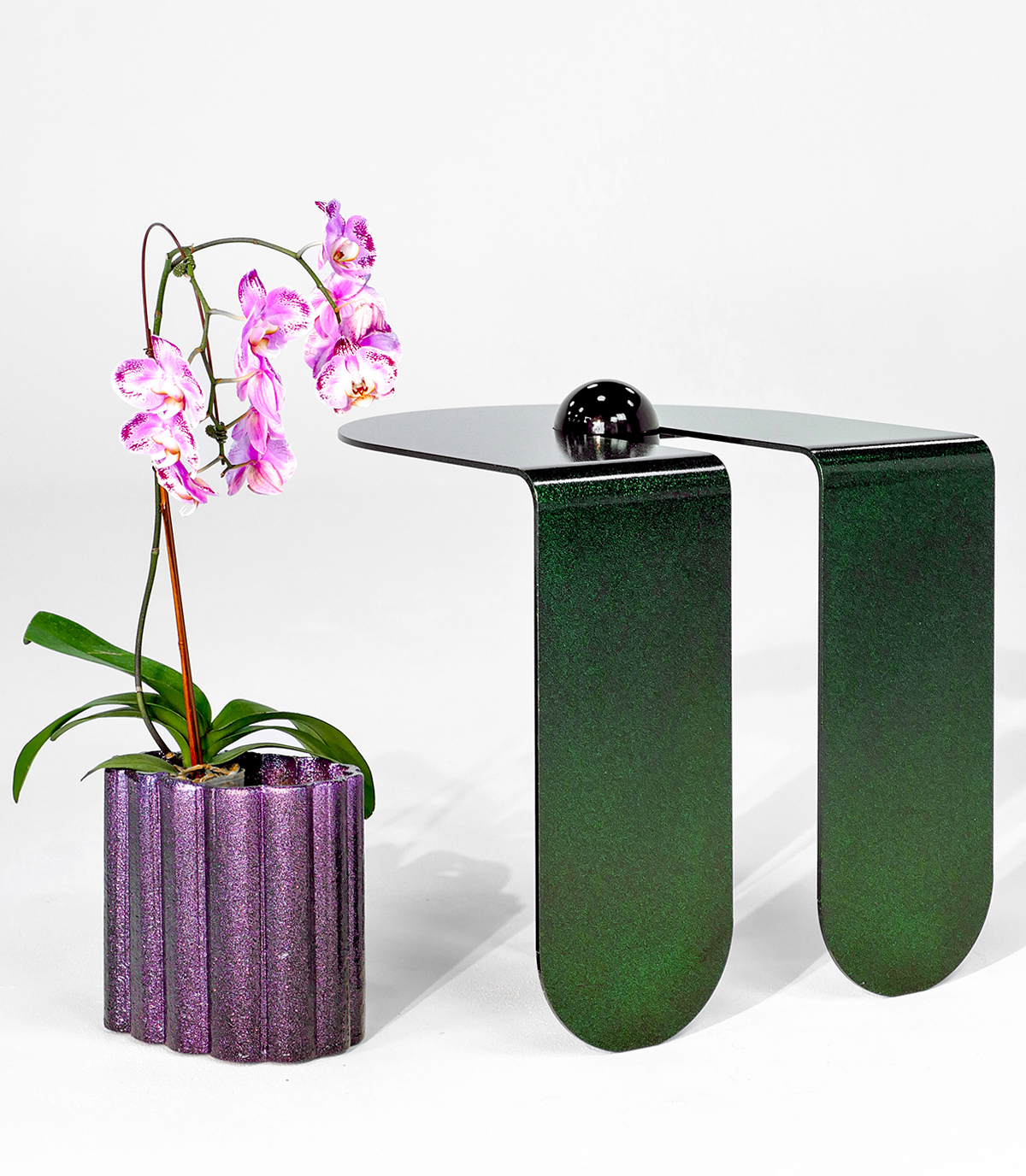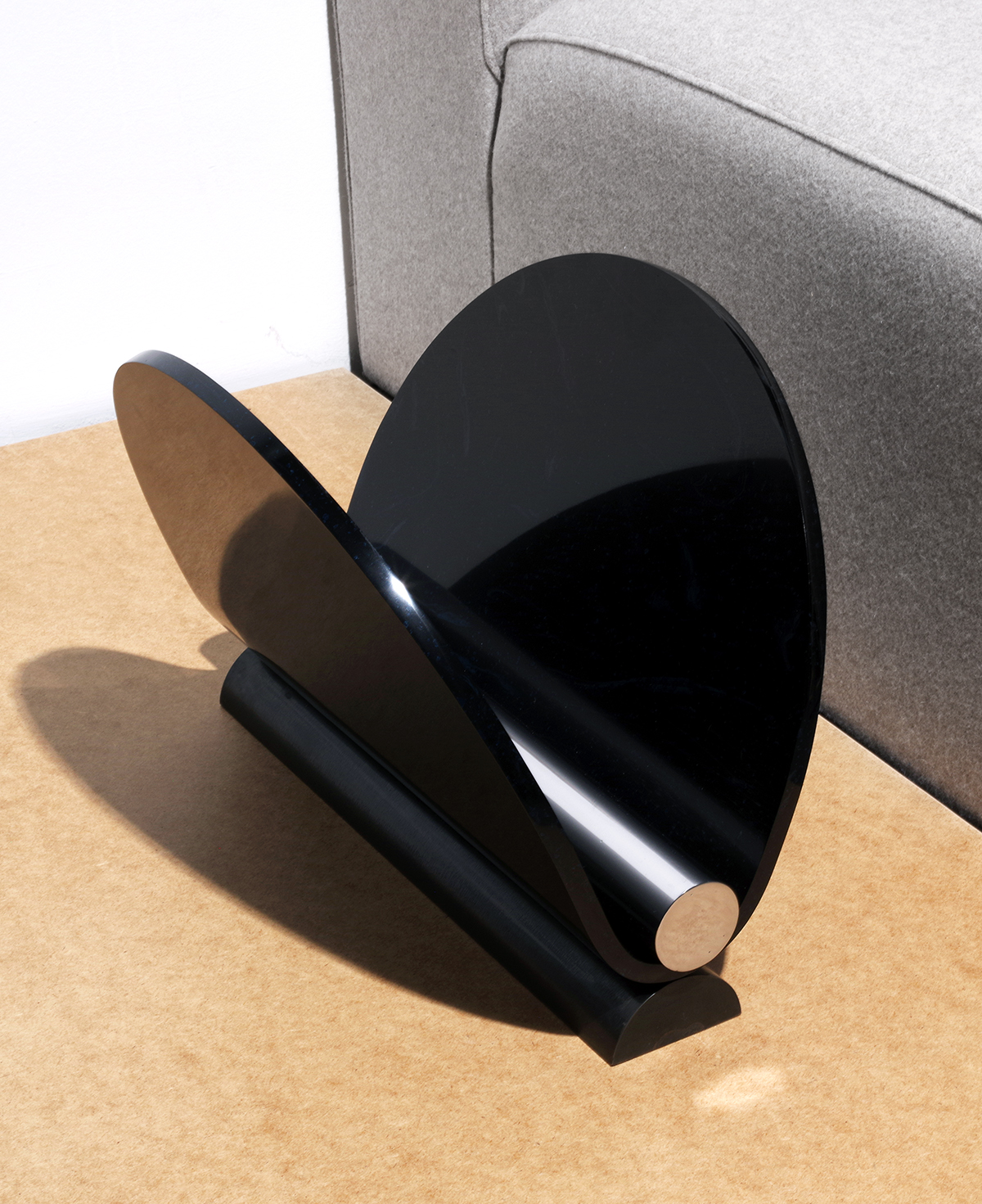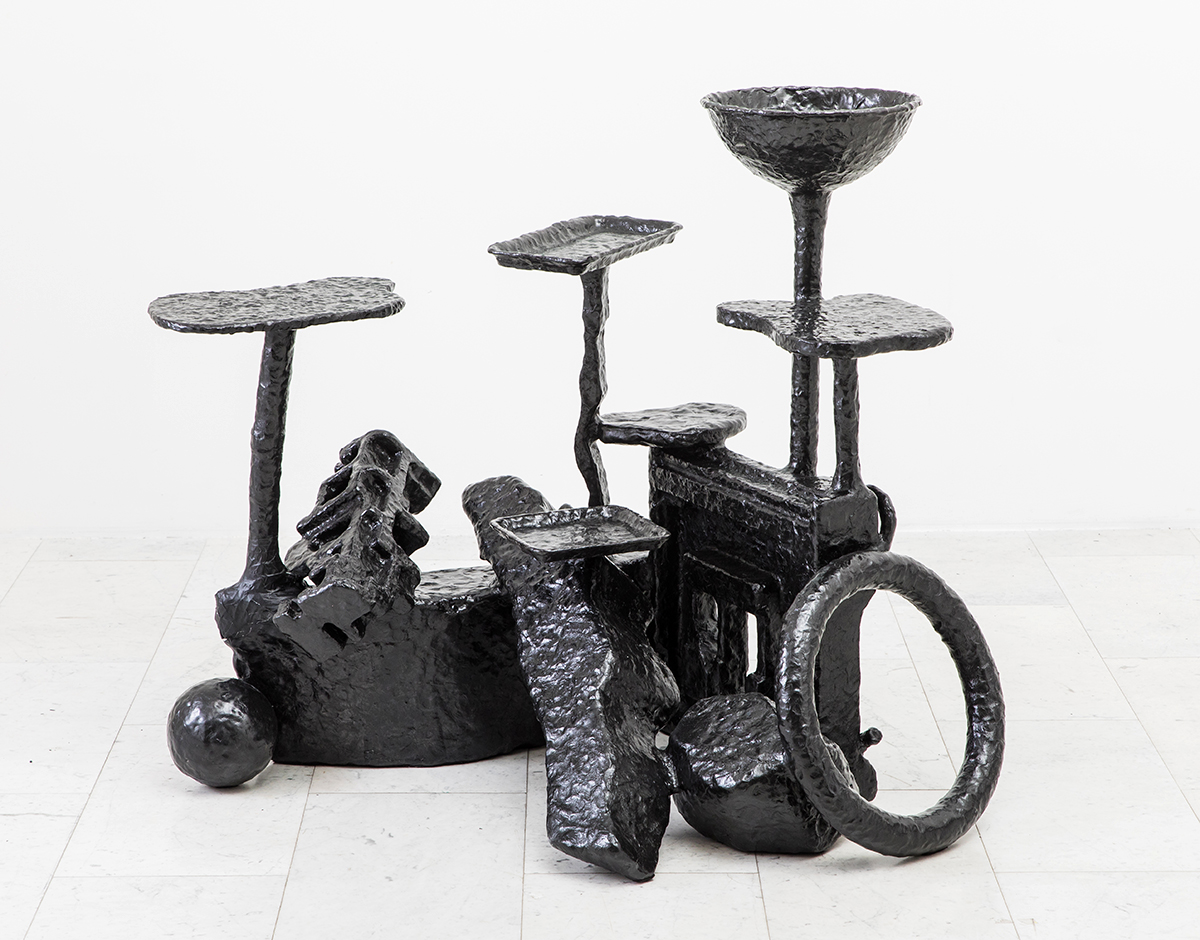 New York, birnamwoodstudio.com
Since going out on his own in 2017, Brecht Wright Gander has been practicing both under his given name (for conceptual work like his lumpy black collage furniture and glittery vases with Todd Merrill) and as Birnam Wood (for more commercial editions like his line of graphic umbrella holders, side tables, and magazine racks). Adding it all up makes for an exciting new voice in American design. 
What is American design to you, and what excites you about it?
I don't often think about design in terms of its Americanness, but one thing I noticed is that there's more state support for the arts in Europe than in the U.S. Consequently, their work is less directly dependent on its commercial viability, and there's an unburdened freshness to the experimentation. I'd say the inverse is exciting about American design. Capitalist energies drive towards chaotic extremes. There is a wildly kaleidoscopic mash of proliferating, thrumming design here. Some of it unnecessary and wasteful, but one thing America does well is abundance and excess. If you start researching faucets you'll find there's a whole galaxy of designs – just an absolutely overwhelming swarm of gorgeous, ingenious, ugly, and absurd faucets. So too, staplers. So too, anything. This unhinged energy is exciting.
Another thing I like about design is that it is becoming a refuge for artists who are disillusioned with the art world. What many artists are discovering is that they can explore color and shape and form and texture and haptic sensation and humor and ambiguity and whatever it is that interests them in the fine arts, but in design. They can skip directly to making things that spring out of their curiosities and loves, because a "function" liberates the object from the overbearing, overeager, overactive intellect, and from the need for justification and apology. I read something Noguchi said about this after finding his early art commissions were all for stone busts and heads: "I was willing to do almost anything to get out of my rut — to find the means to practice an art I did not have to sell. By a curious switch I thought of commercial art as less contaminated than one which appealed to vanity."
What are your plans and highlights for the upcoming year?
Bigger. I want to make ginormous things and I want to make lots of them. I haven't been able to afford that before. I'd like to make a pen holder that takes up an entire wall and weighs a thousand pounds. A lamp that can only be turned on through immense, sweat-inducing, spine-wracking effort. Assemblies of dollar store junk with exquisite handworked finishes and coatings. That kind of thing.
What inspires or informs your work in general?
The absurdity of making functional objects. The absurdity of even imagining a new chair could in any way be plausibly justified as functional in a world with a million serviceable chair designs. Also the beauty of dirt. The same dirt we're born of. The same dirt of our deaths.
Shop Brecht's work on Moda Operandi here!
Brett Miller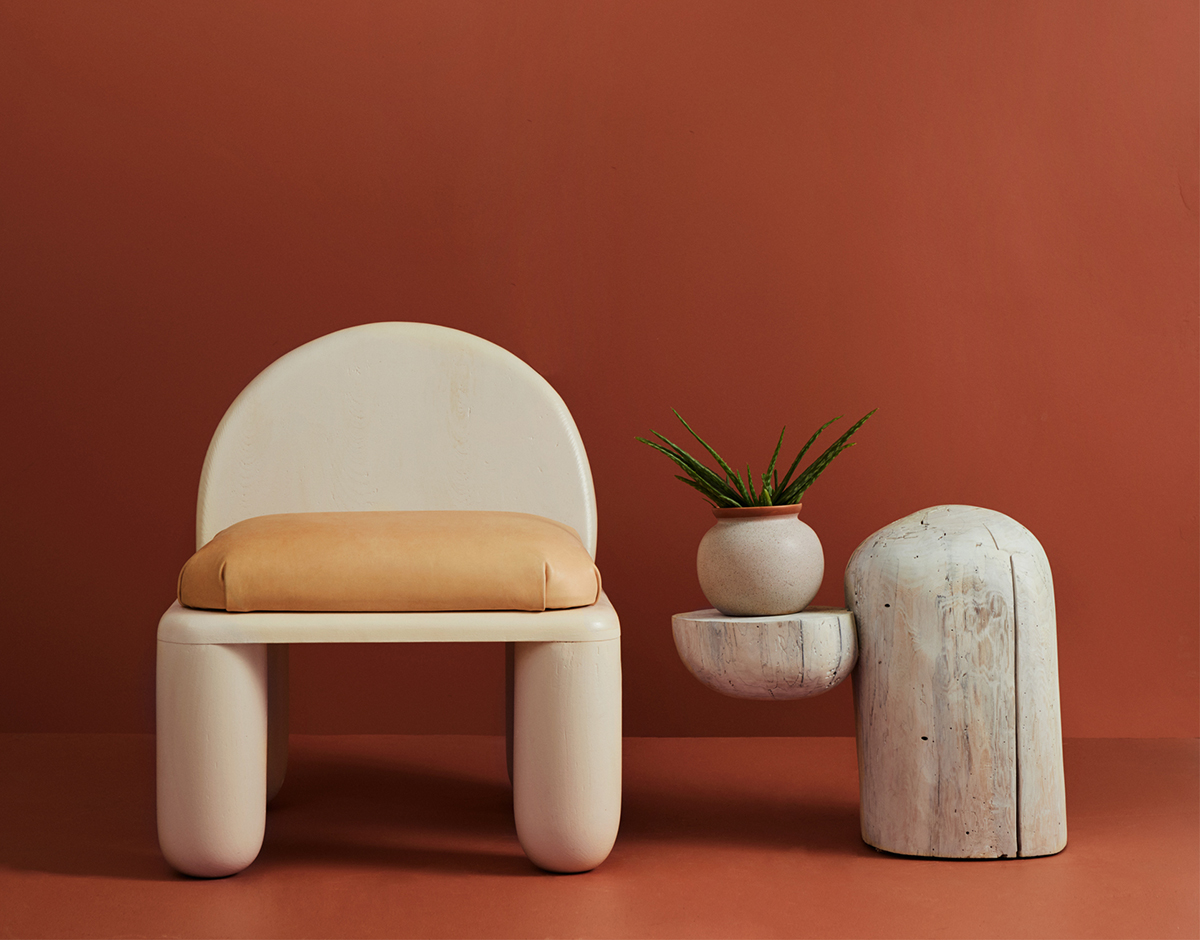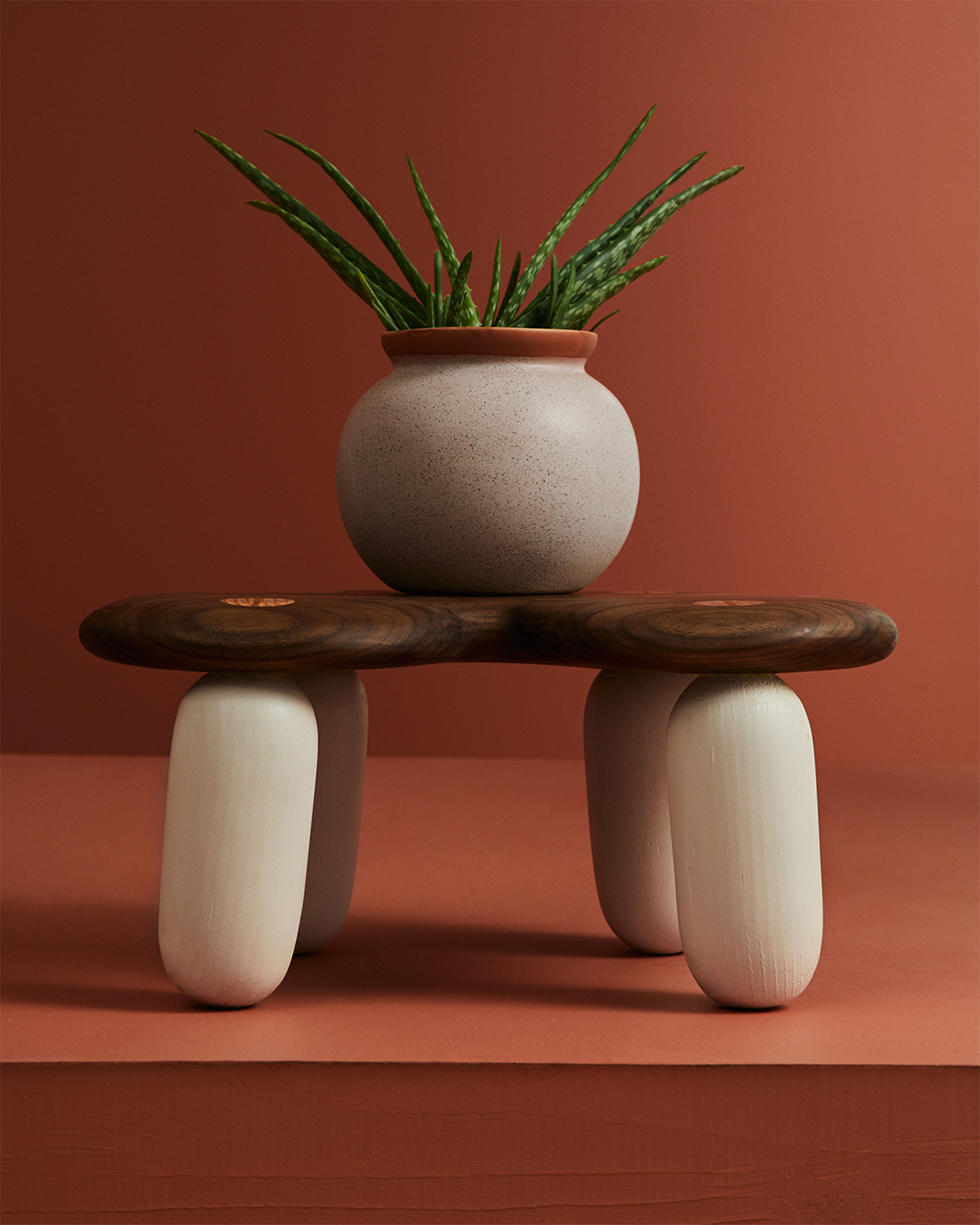 Leeds, New York, jackrabbit.studio
With the launch of his debut collection of chairs and tables this year, Brett Miller put an intriguingly rustic spin on the craze for chubby, tubular furniture — one befitting a hipster woodworker living in the wilds of upstate New York. So far, his work is carried at Relationships in Brooklyn, but we're predicting that his reputation is about to grow. (Photos: Pippa Drummond)
What is American design to you, and what excites you about it?
To me, it's about making what feels good, not necessarily what's most efficient. Making unapologetic, beautiful contradictions. There's that cheesy notion about "going west," but I really think that same mentality comes out in design and the sense of endless opportunities to make whatever your mind can imagine.
What are your plans and highlights for the upcoming year?
My plan is to just keep making work. I'm very excited about the future and don't want to just sit on this first collection, but to keep moving forward. Good things are happening.
What inspires or informs your work in general?
I have this compulsive thing with textures where I have to touch things. For instance, I was on an airplane once and the guy sitting next to me had on Nikes with the little gel bubble in the heel, and I could not resist touching it! So I bent over like I was getting something from my bag and poked the little gel bubble, and it was very satisfying. I don't think he noticed, or if he did, he didn't say anything.
How that relates to my furniture is in the feeling good, both physically and emotionally. I love how round things feel, I don't like hard edges, and I try to avoid straight lines except where necessary. Also the tools and machines I use have really helped determine the shapes that I make. One of my first tools was a lathe, which is what I use to make the legs of my chairs and stools. Thus the round aesthetic was born and I just kind of ran with it.
I'm also very inspired by indigenous woodworkers, primarily wood carvers, and specifically from Africa. Not so much for their aesthetic, which I love, but more for their technique and tools. Many things are made from a single chunk and are carved out with a "sa sa," or what we call an adze. Most of the shaping of my pieces is done by hand, some with tools I got in Ghana and some with Western power tools. There's something very satisfying about working with big, solid pieces of wood to make something that doesn't necessarily look or feel like wood in the end.
Coil + Drift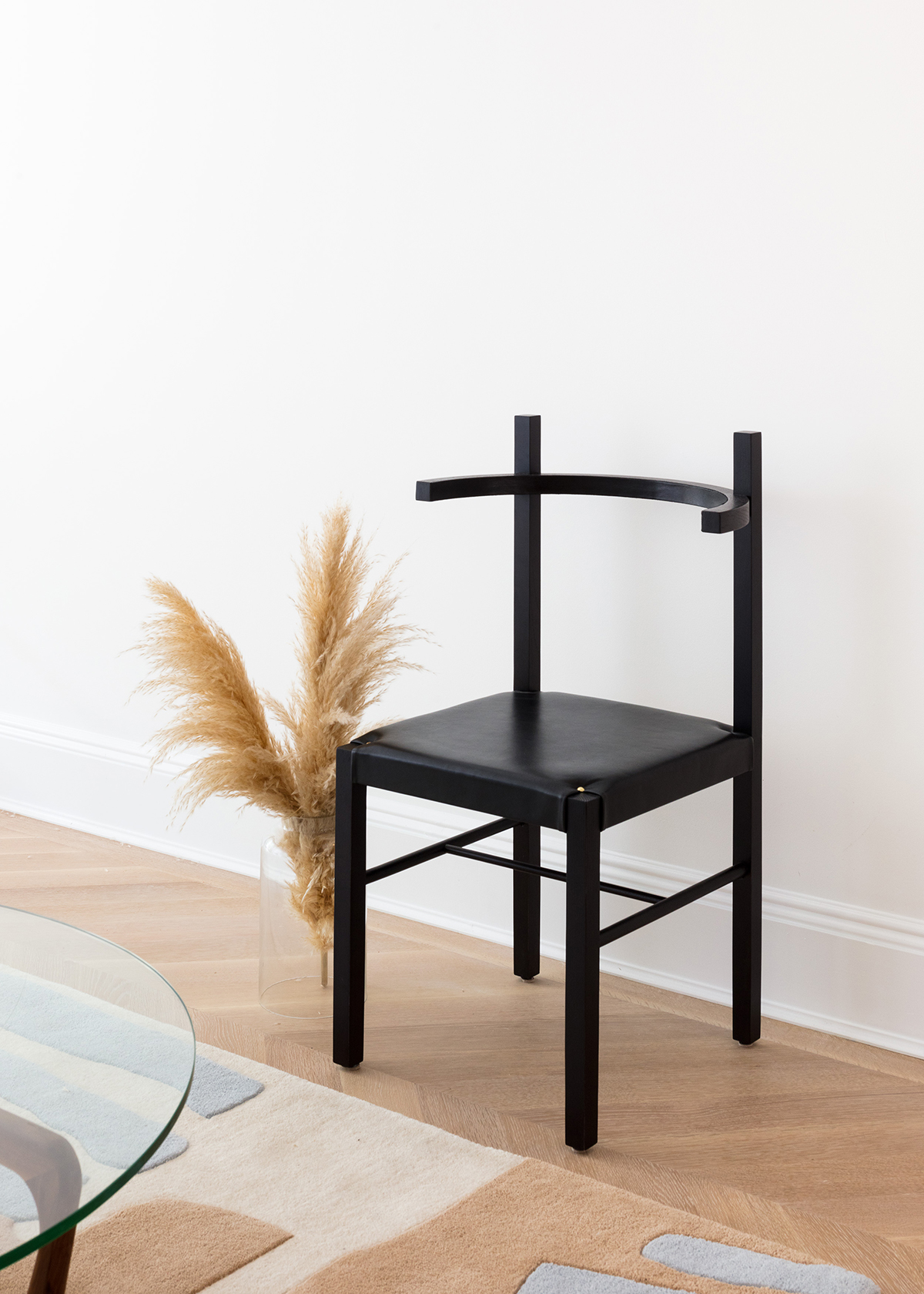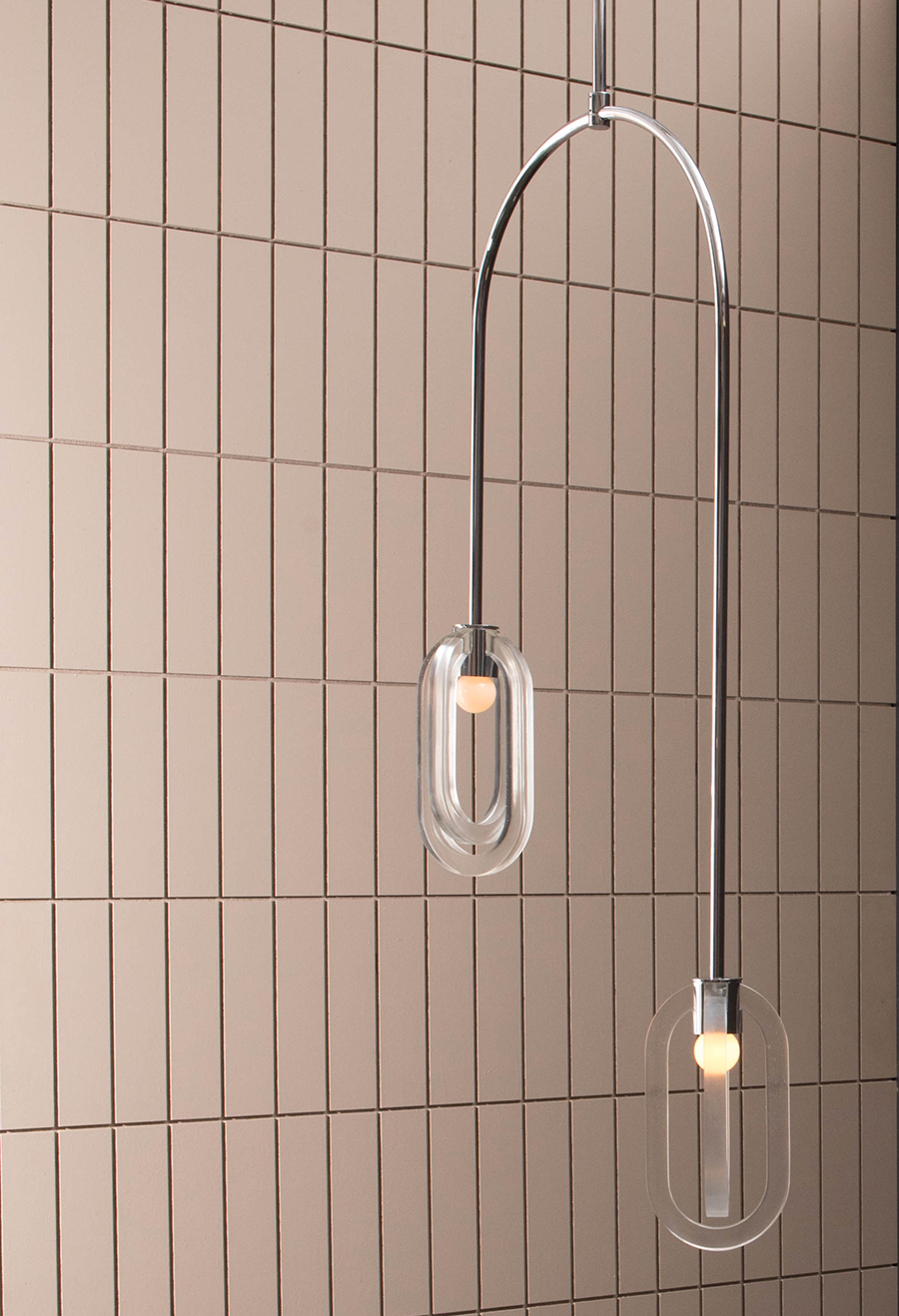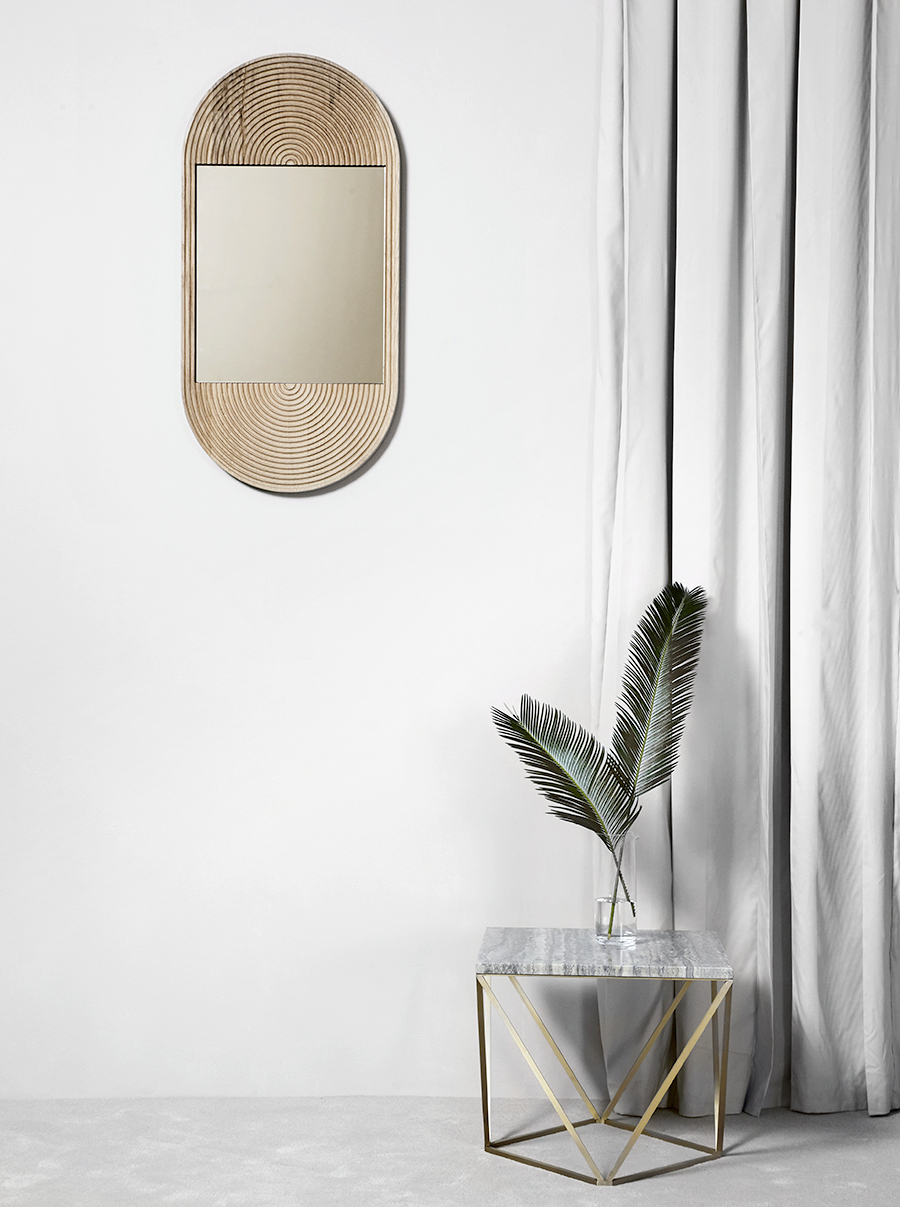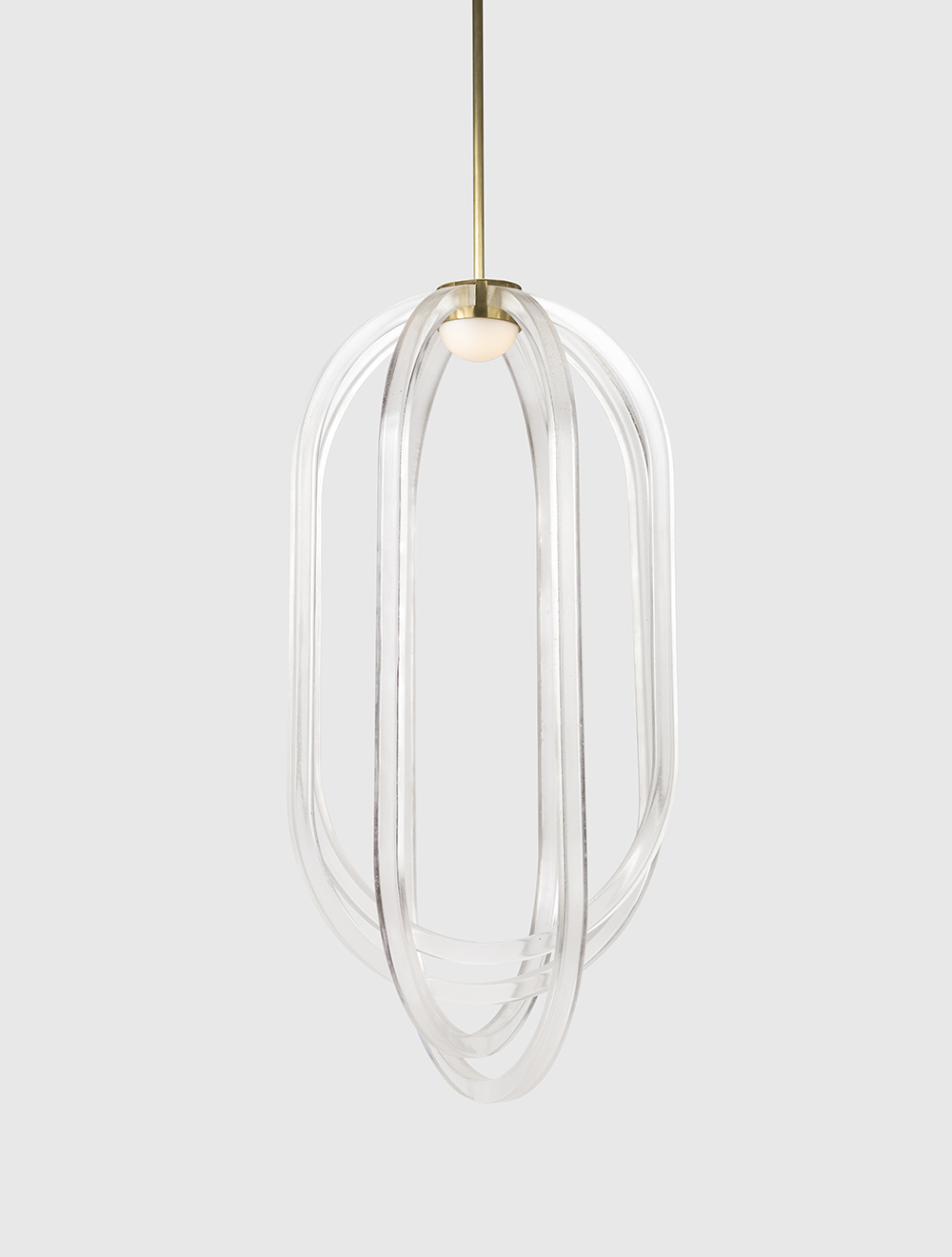 New York, coilanddrift.com
Coil + Drift's John Sorensen-Jolink was a modern dancer for 10 years before turning to design, and a choreographer's sense of movement informs the studio's instantly iconic pieces — not to mention the way they are presented. A suite of lighting made from translucent glass hoops, which debuted earlier this year, set a new tone for the traditionally wood-based studio and is a harbinger of things to come.
What is American design to you, and what excites you about it?
American design is a growing constellation of independent studios attempting to make boundary-pushing contemporary objects that reflect their unique histories. It's a flexible and growing community of designers who are living and creating in the age of the internet, finding solutions to problems of originality and saturation by communicating with and supporting one another. 
What are your plans and highlights for the upcoming year? 
This spring, Coil + Drift will step outside the confines of the traditional trade show context to launch a new, lighting-only collection inside a performative domestic environment. The presentation will take place for one week in May and will include durational performances exploring the word reflection. Following this we will begin to introduce an assortment of home accessories, include a hardware collection and a family of ceramic vessels, next fall.
What inspires or informs your work in general? 
This year, my husband and I purchased and renovated an apartment for the first time and I'm taking the opportunity to install new prototypes I'm working on throughout the space so that I can live with them before they go into production. Some of the pieces have even come out of a specific design challenge in the space. I have never worked this way before and am hoping the outcome will lead to a collection that is more personal and reflects how I actually live.
Shop Coil + Drift's work on Moda Operandi here!
The 2018 American Design Hot List is presented in partnership with Moda Operandi — the only luxury fashion platform inviting customers to shop directly from designers' complete runway collections prior to production — but all thoughts and editorial content are our own. Thank you for supporting the brands that support Sight Unseen.