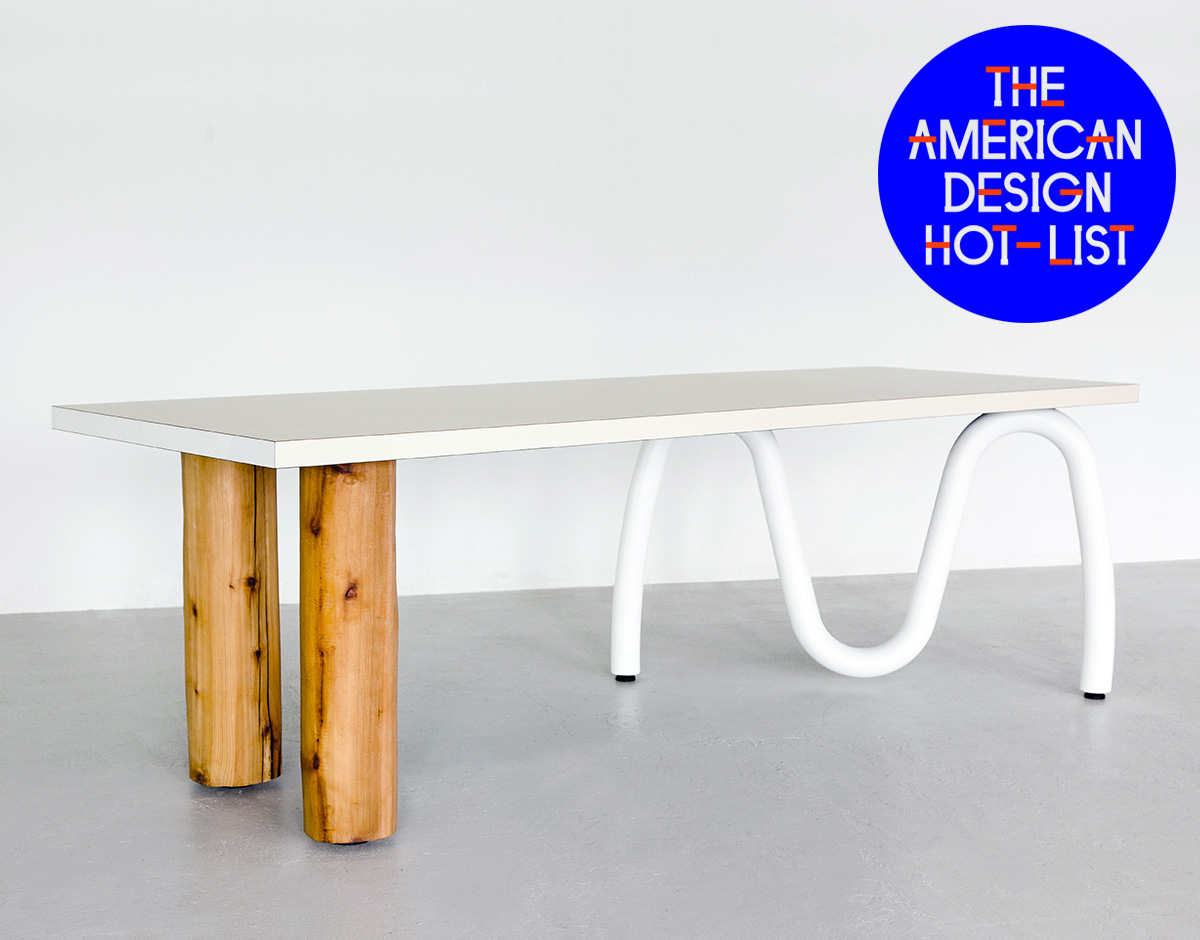 This week we announced our 2016 American Design Hot List, Sight Unseen's unapologetically subjective annual editorial award for the 20 names to know now in American design, presented in partnership with Herman Miller. We're devoting an entire week to interviews with this year's honorees — get to know the fourth group of Hot List designers here, then hop on over to our Pinterest, our Instagram, and Herman Miller's social media accounts for even more coverage.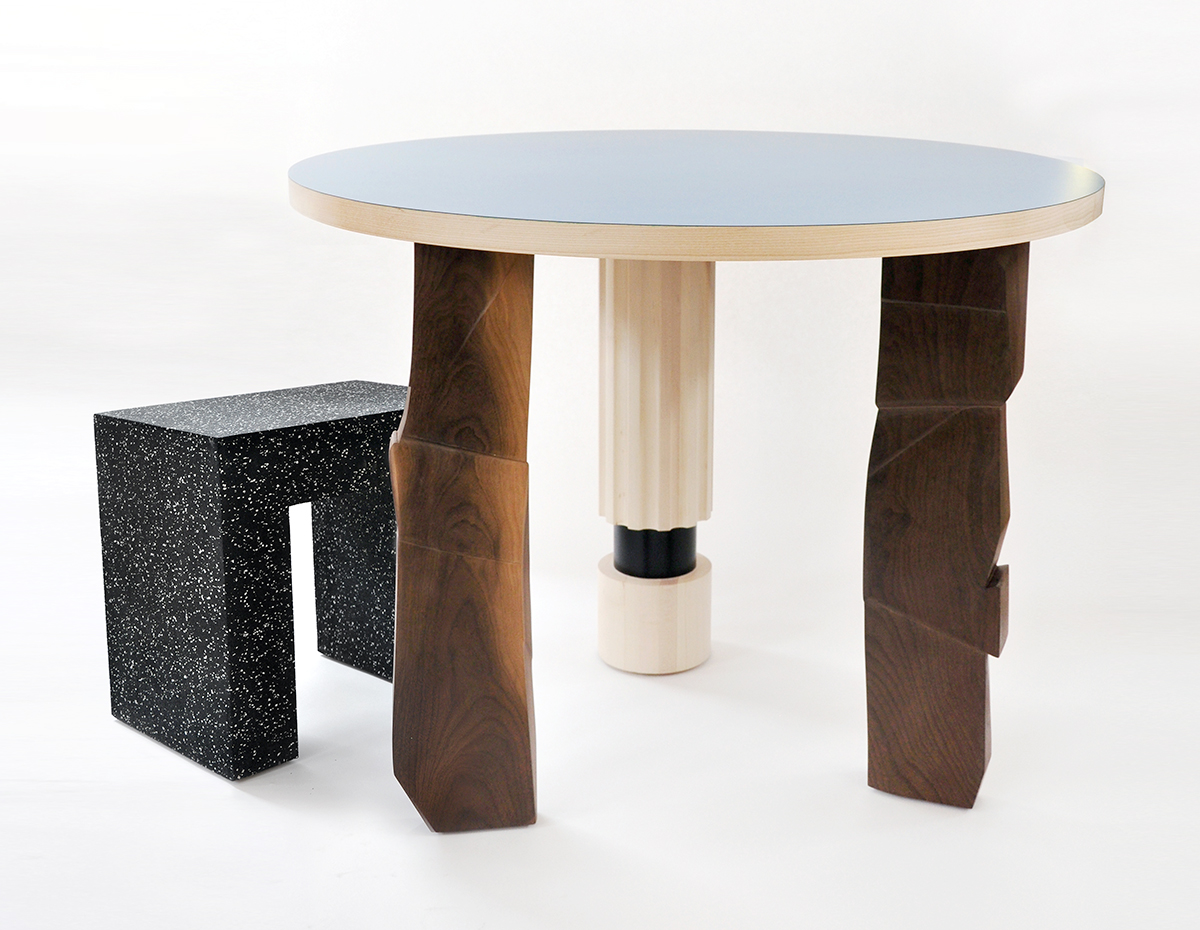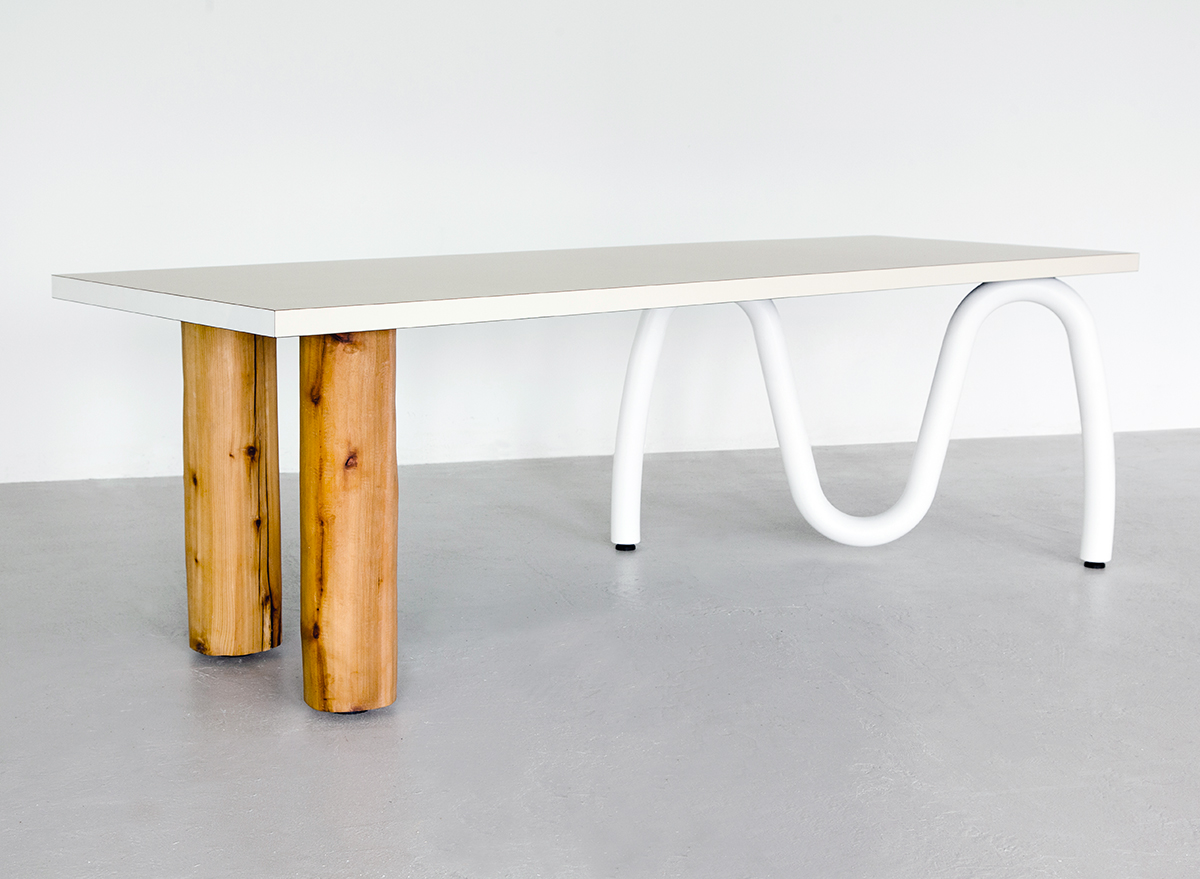 Ouli
Los Angeles, ouli.us
What began as a store in L.A.'s Echo Park has evolved into the solo design practice of Brooke Intrachat, whose work has also evolved — from easy-to-produce accessories into full-blown, gallery-level, sculptural furniture.
What is American design to you, and what excites you about it?
I think American design is reinvention, innovation, acceptance, and a no-holds-barred mentality. And I think American design is often none of, or half-heartedly, or some of these things. That's what excites me about it — not a single, tidy definition suffices. For me it's mutable. It's all the good and all the bad and it's OUT THERE.
In the same vein, I think many designers and artists are embracing the exploratory space between fixed definitions of art and design. Furniture is sculpture is product is object. At its best, American design is re-evaluating our culturally held beliefs about value and worth, and that's endlessly exciting.
What are your plans and highlights for the upcoming year?
A number of private commissions and a dream project (that I can't yet talk about) will be wrapping up in 2017. I'm super excited to see the works materialized! My most recent collection of furniture — created for Arborite at Sight Unseen OFFSITE in May — was very sculptural, and I'm looking forward to further exploring furniture as sculpture, and vice versa. I think the schism between the two is often imagined.
What inspires/informs your work in general?
It's all about feeling. Aesthetics and the visual deeply affect how I feel — both emotionally and physically — and how I think most people feel, whether they know it or not. I've often felt most happy and most alive just through looking. Looking at a salad spoon or a very old, hand-whittled stick, for example; something that makes me feel something. I find inspiration here, and even more in re-configuring and referencing. The same goes for beautiful art and design. I love looking through books of artists and designers whose work excites me. It's that excitement that really inspires. I also have to point to a large amount of mistakes. I often mis-see things, almost like visual dyslexia. I'll catch small glimpses of imagined things or see an object "incorrectly." These visual mistakes end up being extremely informative.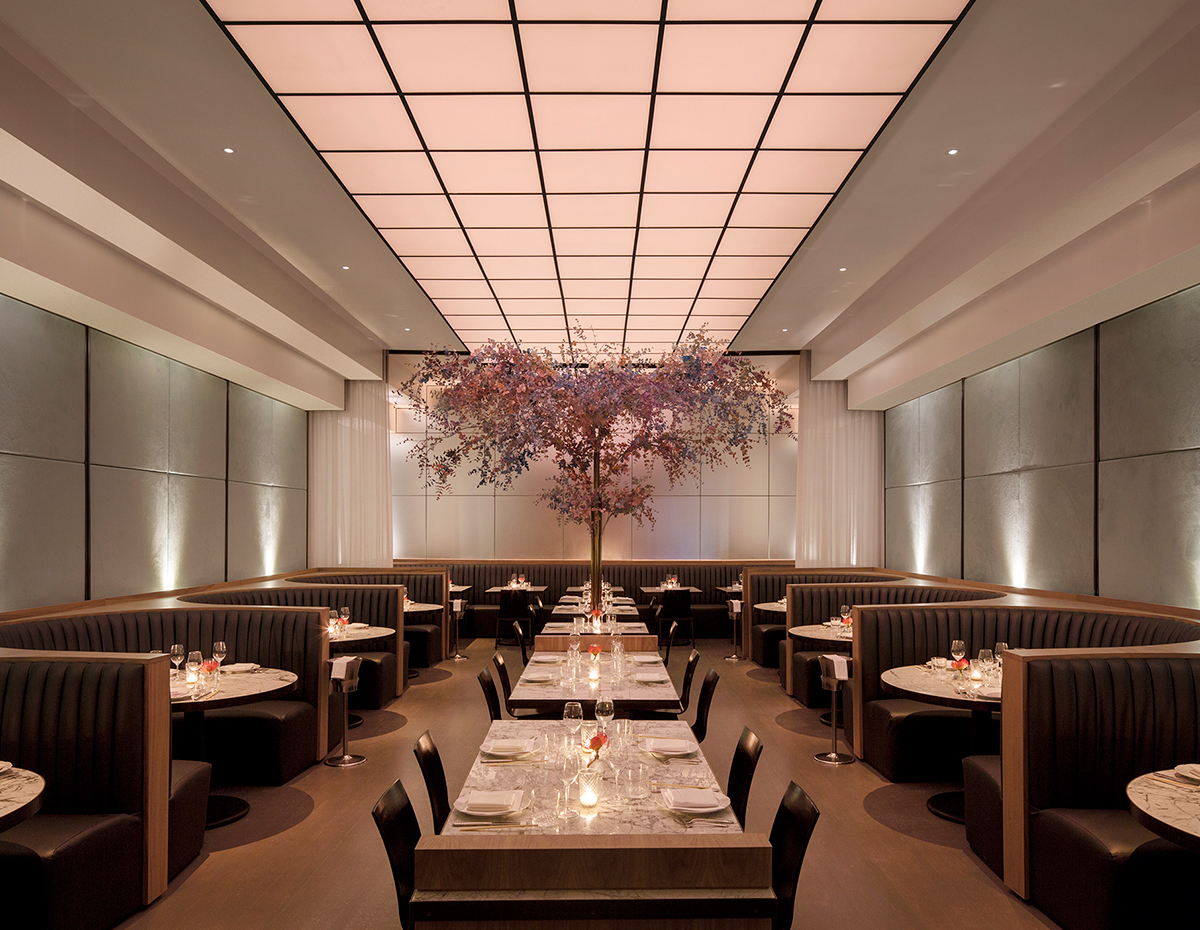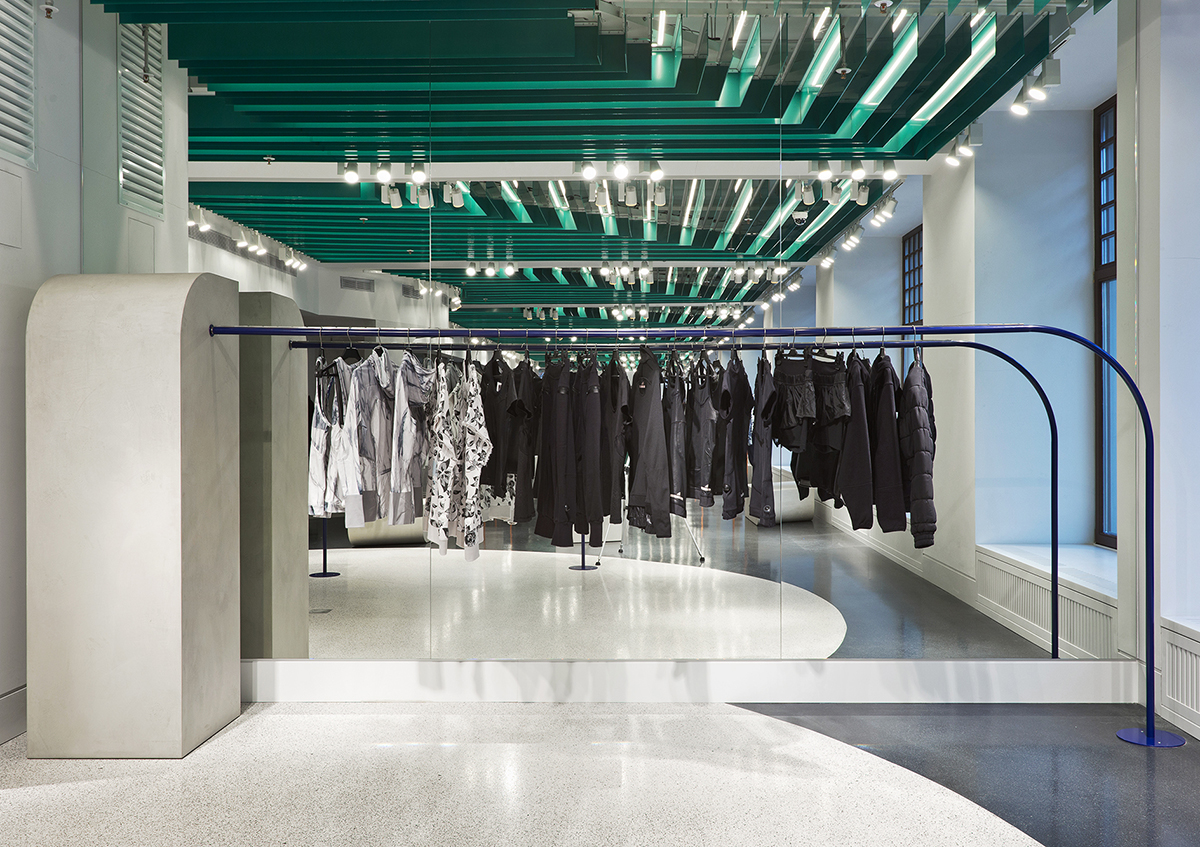 Rafael de Cardenas / Architecture at Large
New York, architectureatlarge.com
We hesitated from including de Cardenas on this list for years because we thought he might be too well-known, having designed hip-yet-haute interiors for the likes of Nike, Cartier, and Jessica Stam. Then he nabbed the AD100 and Maison et Objet's Designer of the Year, and we stopped overthinking it. Better late than never.
What is American design to you, and what excites you about it?
I think America's greatest export is a certain kind of optimism. I'm excited by the problem of how to fold American optimism into American design.
What are your plans and highlights for the upcoming year?
I can't get too specific yet, but there are a number of upcoming projects I'm excited about. In general we seem to be working on a larger scale, coming up, which is great. But I also always love the smaller-scale project that allows us to work with a finer grain of detail. The line of eyewear we just designed with Gentle Monster, for example. Also, 2016 marks the 10th anniversary of the studio. We're currently preparing a monograph to be published in celebration of the occasion. That will be coming out next fall.
What inspires/informs your work in general?
Catherine Deneuve and David Bowie, David Lynch, Madonna. Bruce Springsteen, right now. I have a roster of about ten movies that serve as an endless source, for me — a source of more than I could hope to say. I keep coming back to them.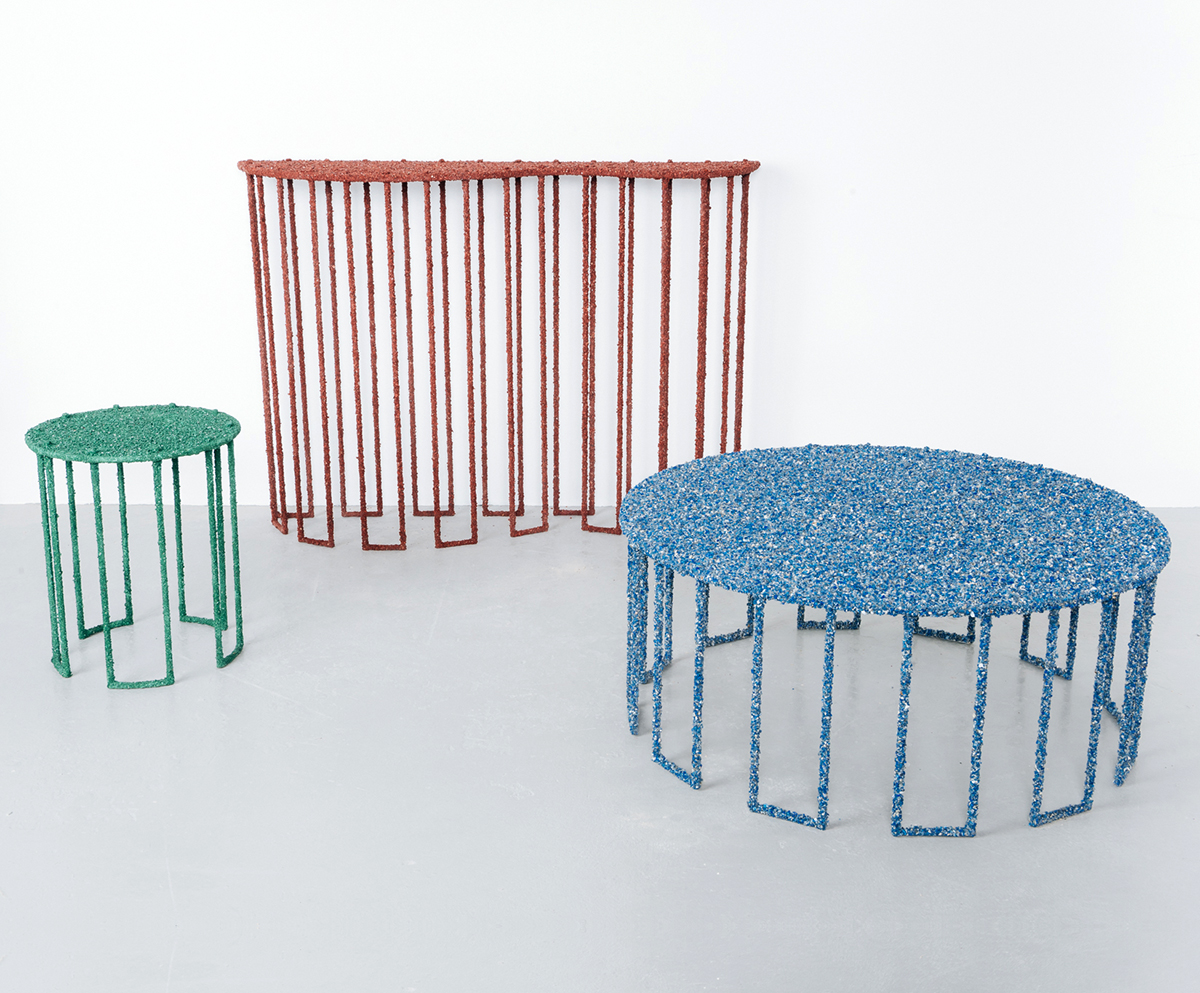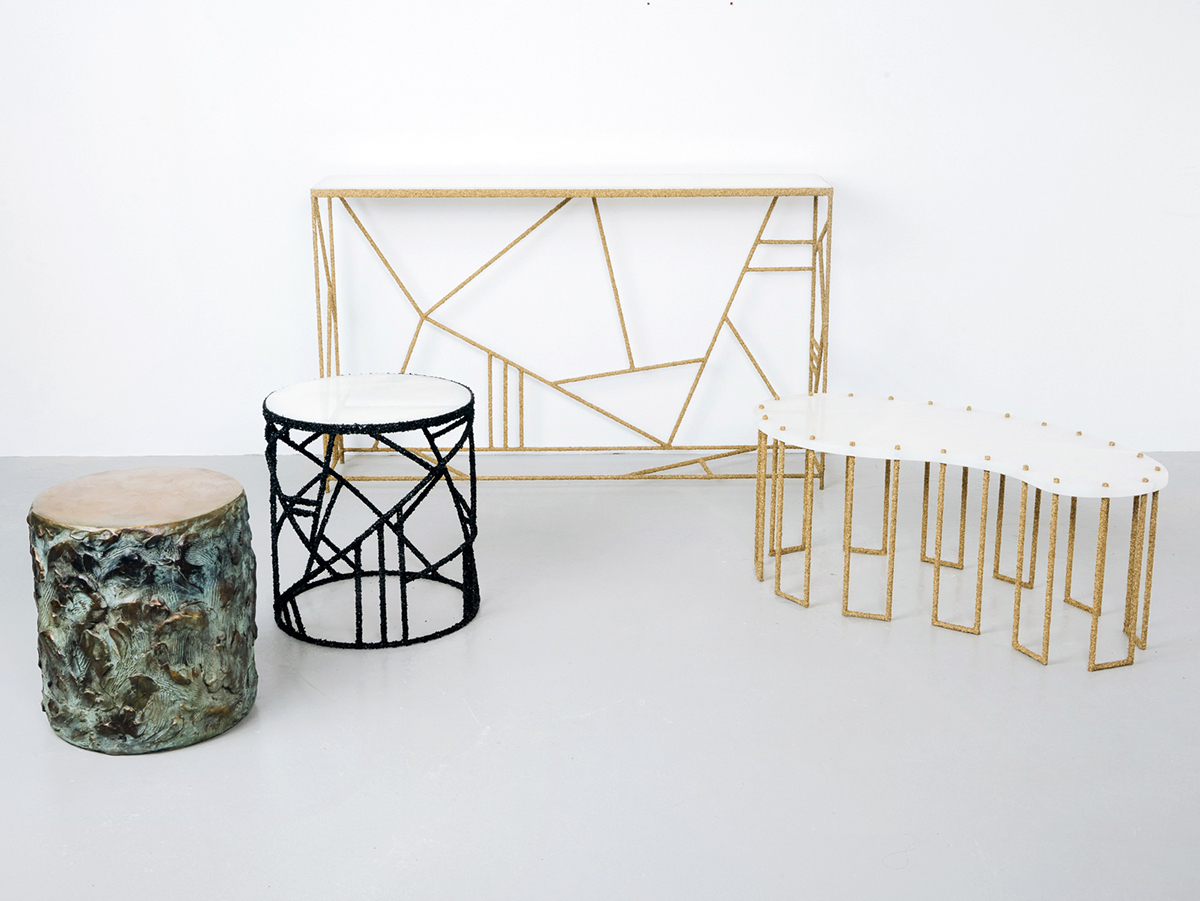 Sam Amoia
New York, samuelamoia.com
With his studio open barely a year, Amoia's client list is already filled with names like Calvin Klein, Stella McCartney, Peter Marino, and Dover Street Market. They seek him out both for his eclectic, geometrically inclined interiors and for his inventive furniture made by combining traditional casting materials with precious stones and minerals.

What is American design to you, and what excites you about it?
The design climate in America is very, very hot at the moment. There is an expansive landscape between art, design, and functionality that idea-makers are widely exploring. Designers are utilizing new techniques and progressive ideas while still honoring the core principles of design. We are also constantly pushing the boundaries of sustainability, and yet not sacrificing craftsmanship. I can think of six American designers right off the top of my head that inspire me and that are shaping the present day and the future of design. More importantly, there's a major unity within the design community in the States. With the emergence of such a great range of fairs and shows — Sight Unseen OFFSITE, Design Miami, The Salon, Collective — you can really get your work out there, making the "American Dream" more possible than ever for an unknown designer to showcase their work and passion. And if it's good, people will support you. There's a great sense of community among designers — I'm living proof of it! I've had a lot of love from my contemporaries. It makes me very proud, and It's not only inspiring but also encouraging. As the old saying goes, "All boats rise with the tide."
What are your plans and highlights for the upcoming year?
On the interior design side, we're very excited to open our first hotel project, Itz'-Ana Resort & Residences, in Belize. It's an enormous ground-up project in Placencia, with both residential and commercial elements spanning over 20 acres of design. Blending British and Spanish Colonial design mixed with a 1920s beach and jungle twist, we've been working with over two dozen local and international artisans and craftsman to commission everything from furniture, lighting, and architectural elements — handmade tiles, woven wall panels — to artworks. There will even be a butterfly farm in the spa! We're also designing our first ground-up residential building in Coconut Grove, Miami, called Arbor. It will have a focus on sustainability, bike sharing, and commissioned works by local artists. The project has a luxury grassroots feel to it. I'm really excited to have my name and design on such a great project.
In the studio, we're working on a few commissions for some Dior stores and we just installed a bunch of pieces for Lauren Santo Domingo at her Moda Operandi Flagship. We're also working on a cool architectural bath installation for a new concept hotel brand. We just showed at Design Miami, with our New York gallery, Delorenzo, and now we're working on a new collection for the spring, hopefully of lighting.
What inspires/informs your work in general?
Any type of natural movement and natural materials, light and shadow. I think movement plays the biggest part. I like to observe action in something, and I obsess on how to work with it without changing it. And then I let the material do the work — I'm just the translator. My first piece of furniture was the side drum table, made of sand and cement. I watched the movement of the ocean foam against the coast every week from the airplane when flying to Miami, and then I just contextualized it in another way. Of course I also love the 20th century masters of design and how their work transcends all of ours still to this day — 100 years later. In my opinion, there's no design better than those of Jean Michel Frank, Jean Dunand, Jean Royere, Pierre Chareau, and Eileen Grey. Besides their timeless work, their core design principles are still as relevant, if not more relevant than ever.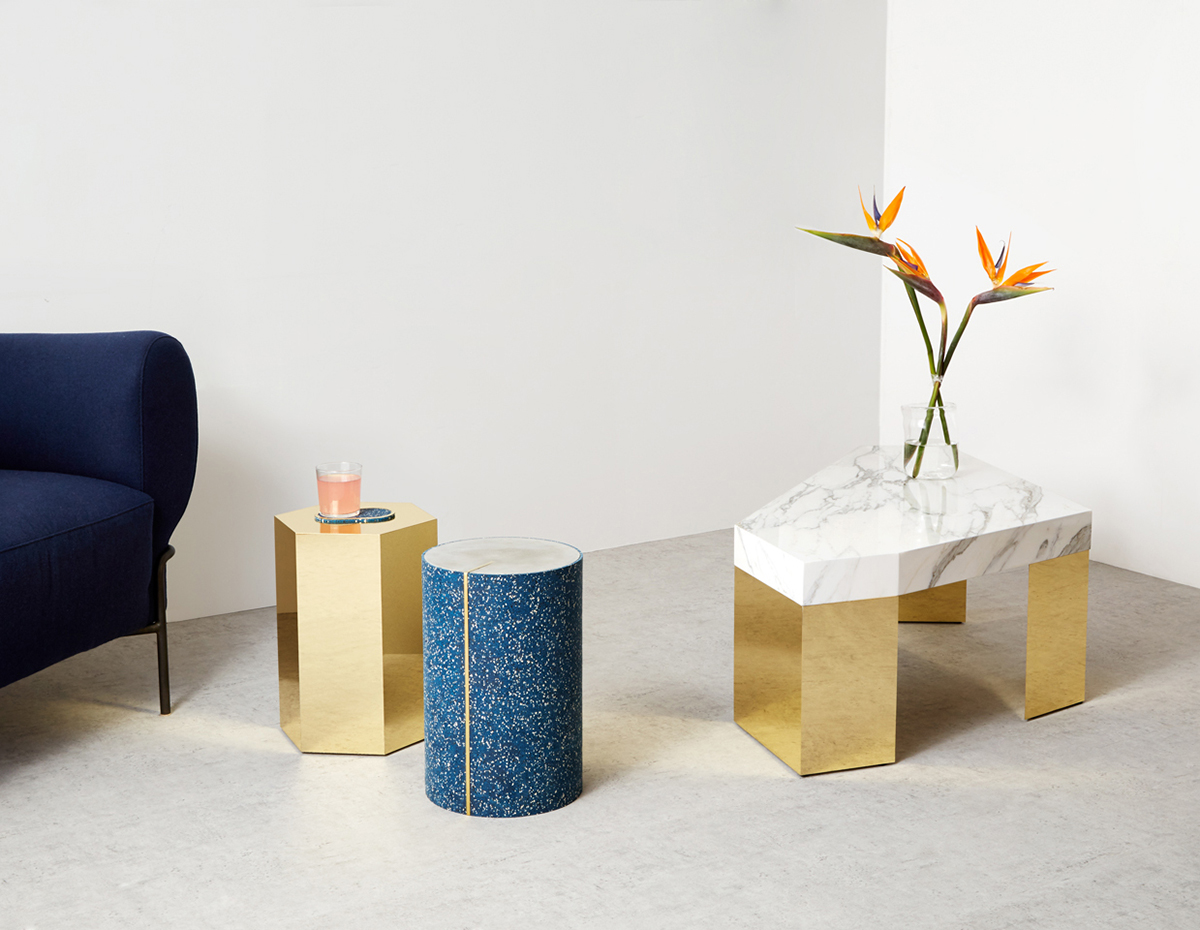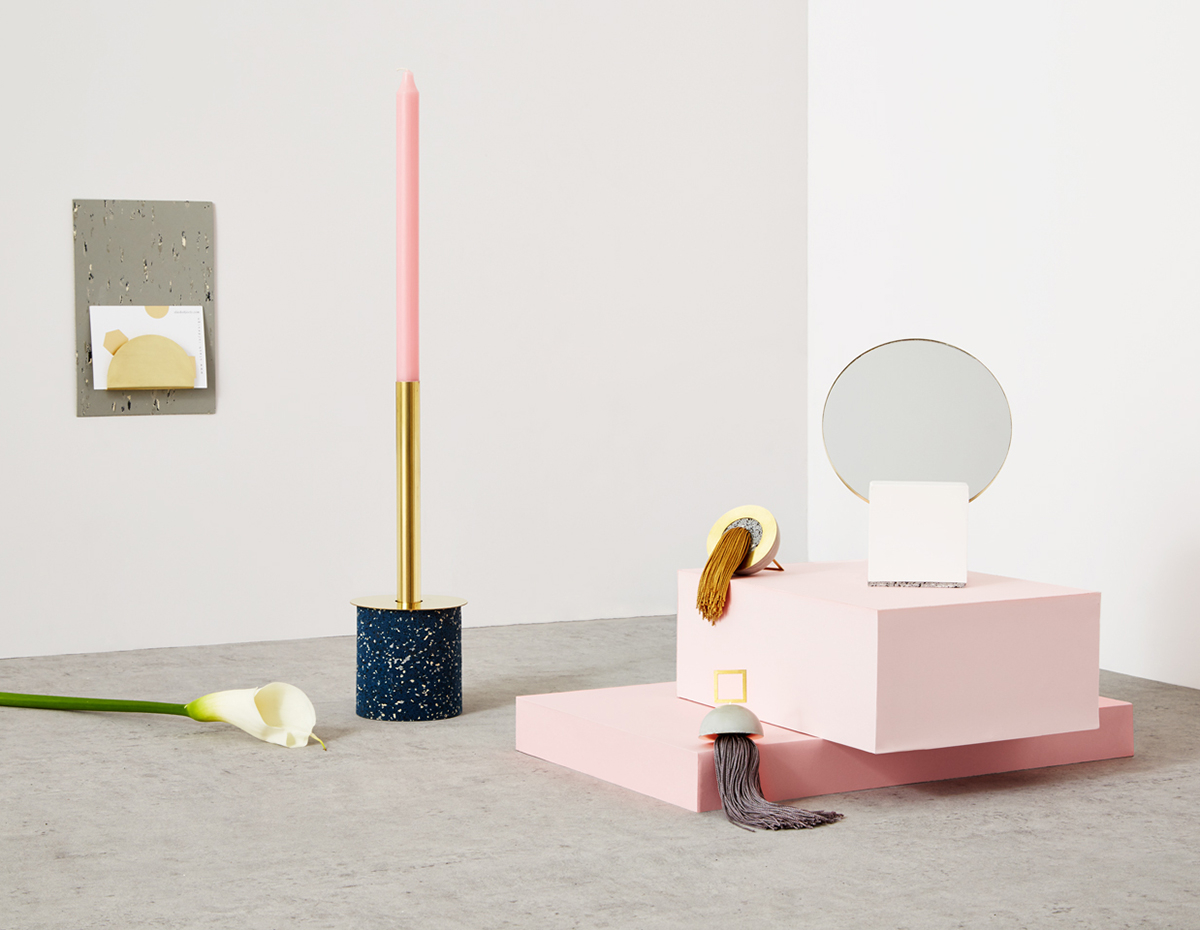 Slash Objects
New York, slashobjects.com
This year, Arielle Assouline-Lichten branched off from her architecture studio to launch a glamorous, assured debut furniture and object collection that mixes brass, marble, concrete, ceramic, and industrial rubber in endless combinations and at various scales.
What is American design to you, and what excites you about it?
I think there's the rise of a new Americana that's been redefining design in this country, and I'm really excited to be working in a time of vibrancy and energy in the field. When I think about American design, I first think of Frank Lloyd Wright and Taliesin, the Wild West, and a streamlined aesthetic that built a way of making in this country. Fast forward past the turmoil in the maker culture of the American rust belt, and you get to a renewed interest in what can be done with design and fabrication on this soil. There's an emboldened and critical approach to contemporary design in America that's being fueled by a desire to reinvent and defy the status quo. I think it's also about using the resources that we have in different ways than we have before. I love the excitement and urgency driving the design community right now to produce new inventions and new ways of making.
What are your plans and highlights for the upcoming year?
The upcoming year is all about getting bigger and better. I'm literally trying to figure out how to take a chunk out of a mountain and turn it into large-scale pieces that are functional and impactful. I'm really excited to grapple with the weightiness of raw stone, thinking through its connection with other materials, and all to face all of the new constraints that come at this scale. I'm also seeing the production of smaller pieces from my debut collection at Sight Unseen OFFSITE finally leave the presses and enter the marketplace. Slash Objects rubber coasters, placemats and vanity mirrors will be hitting retail stores, and I'm looking forward to seeing them reach a wider audience. It's been a huge undertaking to design every step of the way with materials that have never coexisted in this way. I'm going to keep pushing those boundaries in my next collection, which I'm now starting to design. I haven't stopped brainstorming for next year's design week since the end of the last one!
What inspires/informs your work in general?
My work is largely inspired by creating interesting connections between disparate parts. In design, I'm really intrigued by work that defies expectation and creates a sense of discovery. I love playing with materials and pushing their material boundaries. I also think that you can achieve a sense of harmony with a balance of difference, that you need a bit of foreignness in order to create something imperfectly whole — I love the Japanese notion of wabi-sabi. I also think that my broad reach in the design field allows one medium or scale to bleed into another, and therefore inform one another. I find that my work is intuitive in conception, and driven from some sensibility that I have, but then rationalized as I work through different problems and find new solutions.
My collection for Slash Objects started with a rubber composite that I discovered and wanted to use in a new way. I began by playing with the material, understanding how it works and thinking through ways it could be both beautiful and functional, so that people would be excited about seeing it this way. That led to the weird combination of rubber, concrete, and brass in the Rubber CYL side table that I developed, where each part serves a purpose, and together they work really harmoniously.



The 2016 American Design Hot List is presented in partnership with Herman Miller, a company known for partnering with burgeoning design practices to create industrial design classics. Having collaborated with designers including Ray and Charles Eames, Alexander Girard, George Nelson, Yves Béhar, and many others, the company continues to foster relationships with new talents to explore purposeful solutions for modern living. Herman Miller believes that makers such as those on Sight Unseen's American Design Hot List provide a new lens through which to view emerging design challenges.