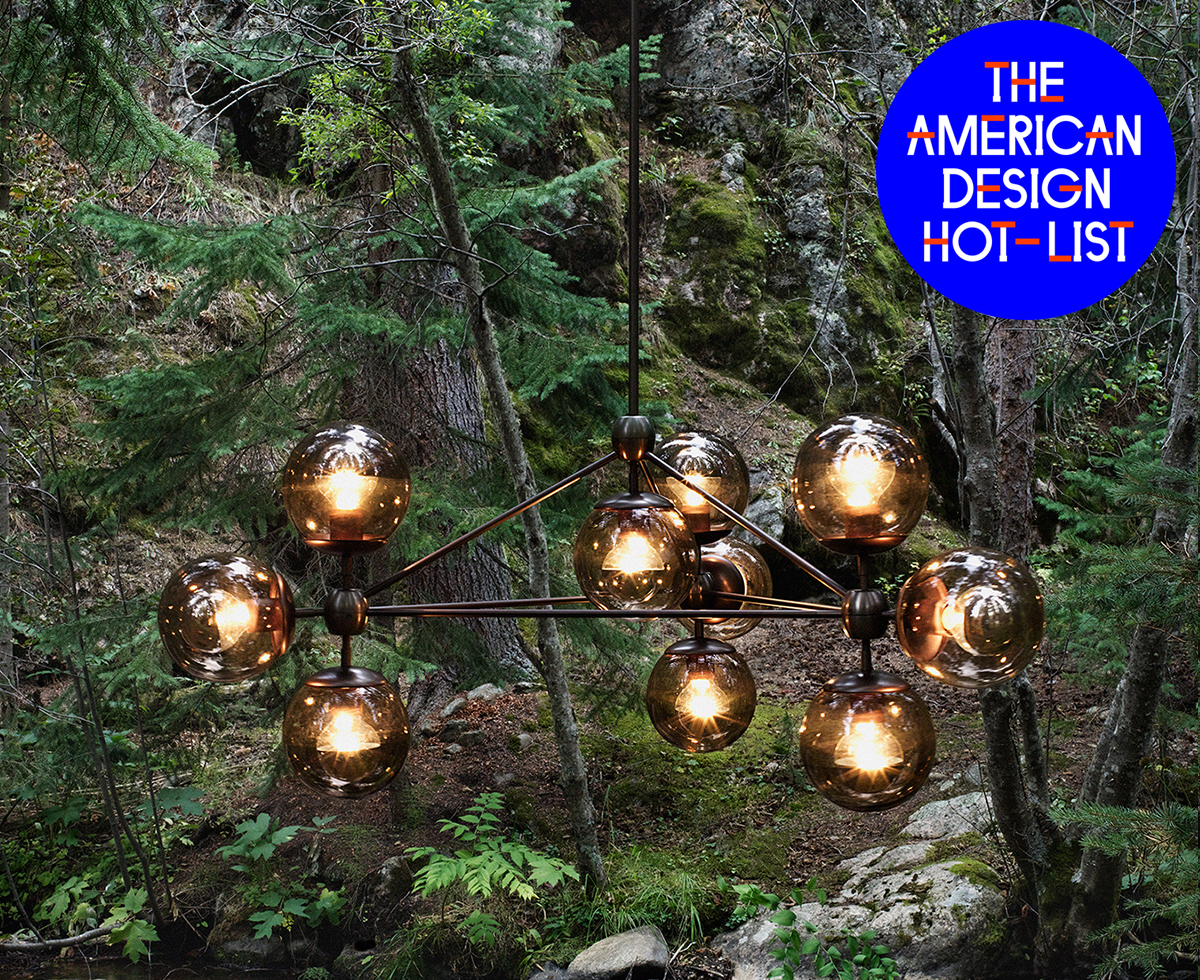 This week we announced our 2016 American Design Hot List, Sight Unseen's unapologetically subjective annual editorial award for the 20 names to know now in American design, presented in partnership with Herman Miller. We're devoting an entire week to interviews with this year's honorees — get to know the third group of Hot List designers here, then hop on over to our Pinterest, our Instagram, and Herman Miller's social media accounts for even more coverage.
Fernando Mastrangelo
New York, fernandomastrangelo.com and m-material.com
Mastrangelo creates furniture under the name MMaterial and limited-edition, more fine art pieces under the name FM/s. Inspired by natural phenomena such as glaciers and rock strata, the two collections are united by a predilection for unusual materials such as dyed cement, salt, and sand.
What is American design to you, and what excites you about it?
I feel there is still a lot of uncharted territory in American design. That's always an exciting place to work from because you're not subjected to traditions or standards. We spend a lot of time in the studio just trying to push the craft and materials to new levels in hopes that it will expand the current ideas of how art, design and architectural objects can be made.
What are your plans and highlights for the upcoming year?
The studio is fired up for next year! In March 2017, we're preparing for a collaborative solo project with Maison Gerard, and in April, FM/s will show new work with Rossana Orlandi during Salone del Mobile. In May, we'll present entirely new collections for both MMATERIAL and FM/s at Collective Design Fair.
We're also working on several private commissions that explore new casting techniques and more architectural type installations. One of these commissions is for a top secret residential project in California and we recently completed a large commission for the 1 Hotel here in Brooklyn, which includes a completely custom bar cast from black silica sand.
Late next year, I'm extremely excited about an FM/s collaboration with Edward Fields where I've been invited to create an collection of rugs. We'll be showing the first one during design week next year.
What inspires or informs your work in general?
I can't seem to get over exotic landscapes (Iceland, Patagonia, Mexico) that have natural, organic formations. Nature is the greatest sculptor of all. We try our best to translate the materials we cast with into forms inspired by nature, in an attempt to give the object its own gravitas. I feel jealous when I see a perfect stone formation created by water crashing into it, or by wind wearing slowly against its surface. I want to live with those moments, and that's what I try to create in art and design.
Grain
Bainbridge Island, Washington, graindesign.com
We've long been fans of Chelsea and James Minola's understated furnishings and Guatemalan-made textiles, but their most recent collection reached new levels of sophistication.

What is American design to you, and what excites you about it?
American design is:
– Entrepreneurial
As independent American designers, we've had moments — especially in the beginning — where we looked at young European designers and thought they had it so much easier with support from their government. Our thinking on that has shifted over the years. In having to build and maintain a business to support our design practice, we've created an ecosystem around our work, supported by relationships with peers, manufacturers, photographers, press, retailers, and clients, that now affords us a lot of creative freedom.
-Regional
As part of a large country, with such diversity of culture, climate, and geography, we can't help but get excited when we see regional design communities working together to create their own point of view based on their specific experience of time and place.
-Inventive
We are builders in this country. We admire invention and the search for newness. Designers are at the center of this action as problem solvers and catalysts for change. There is a kind of American heroism in the ambition of those who build a practice around curiosity and discovery.
-Collaborative
Our design education taught us how rewarding it is to collaborate and learn from one another. We've been so shaped by working together with our peers as well as the artists, craftspeople, and manufacturers that help us realize our work. This has been especially important for us within our small Northwest community, where so many of us share resources and support each other through creating collective events and experiences.
-Optimistic
We started our practice at the height of the recession and spent a few years in this optimistic naivete that is so much a part of the American Dream narrative. We have learned a lot since then, but that optimism is still with us and with so many of our peers who have also built businesses from scratch.
What are your plans and highlights for the upcoming year?
We have some exciting client work in production at the moment. It is a lot of customization of our line, which is something we do well since we make so much of our work to order. Working with architects and interior designers is another collaborative relationship that we find super rewarding.
Moving forward, we are working on our next collection to launch during NYCxDESIGN. It is loosely inspired by a recent residency experience in Northeastern Oregon — think alpine mountains meet prairie. We were so energized by this new, but also familiar landscape. We hope to capture some of the quiet drama of that wilderness in our new work.
Closer to home, we are actively searching for land to purchase here on Bainbridge Island to build a future studio space — one that also provides us with an opportunity to work on an architectural scale to shape an environment for our work to live within. We are so deeply rooted to this place. We want to embed ourselves further within our local community as well as provide a destination experience for people visiting the island who are curious about our little utopia.
What inspires or informs your work in general?
Chelsea: Each other. The push and pull of a long-term partnership.
James: Over the past couple years I have been thinking a lot about non-human environments: High alpine, subsurface, astrophysics, and robotics.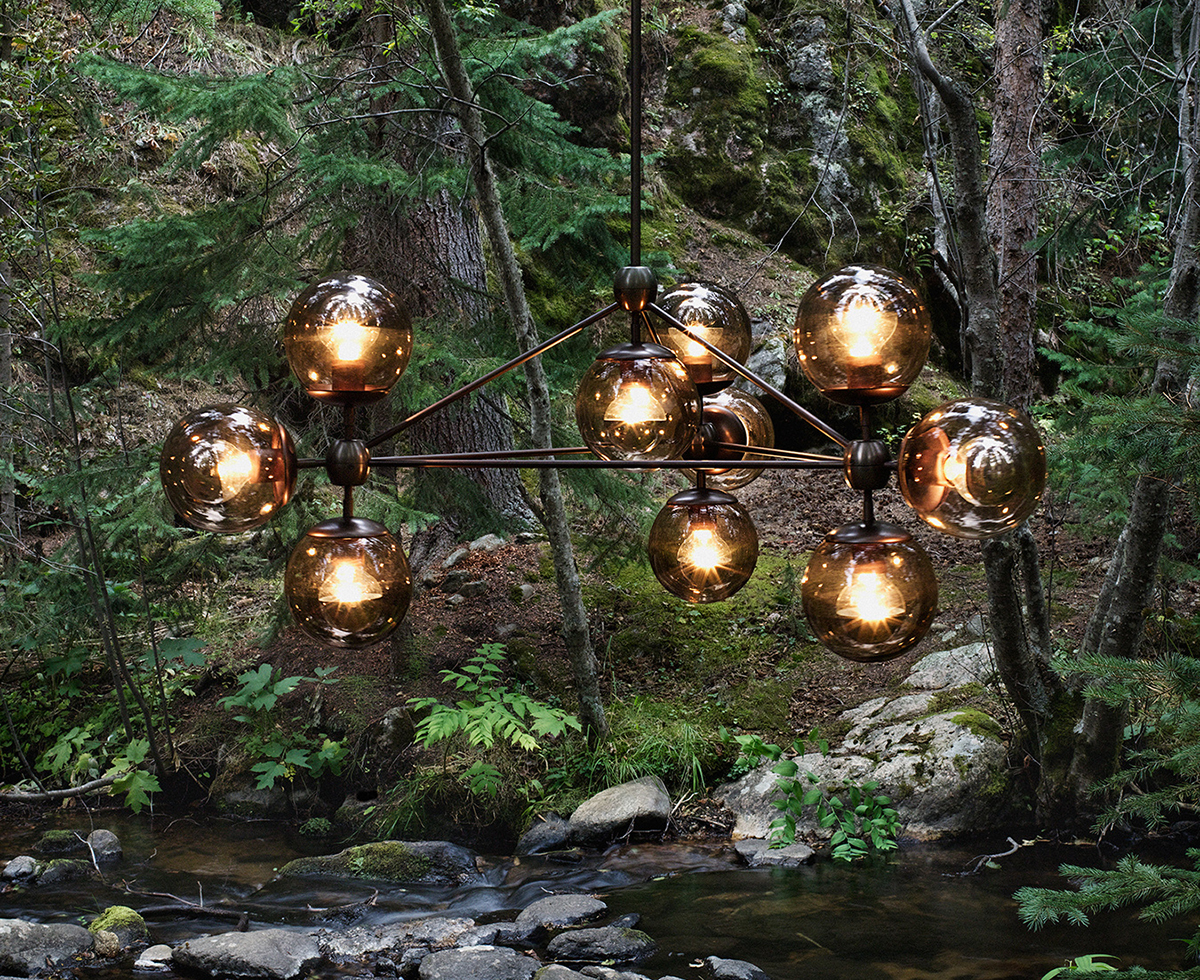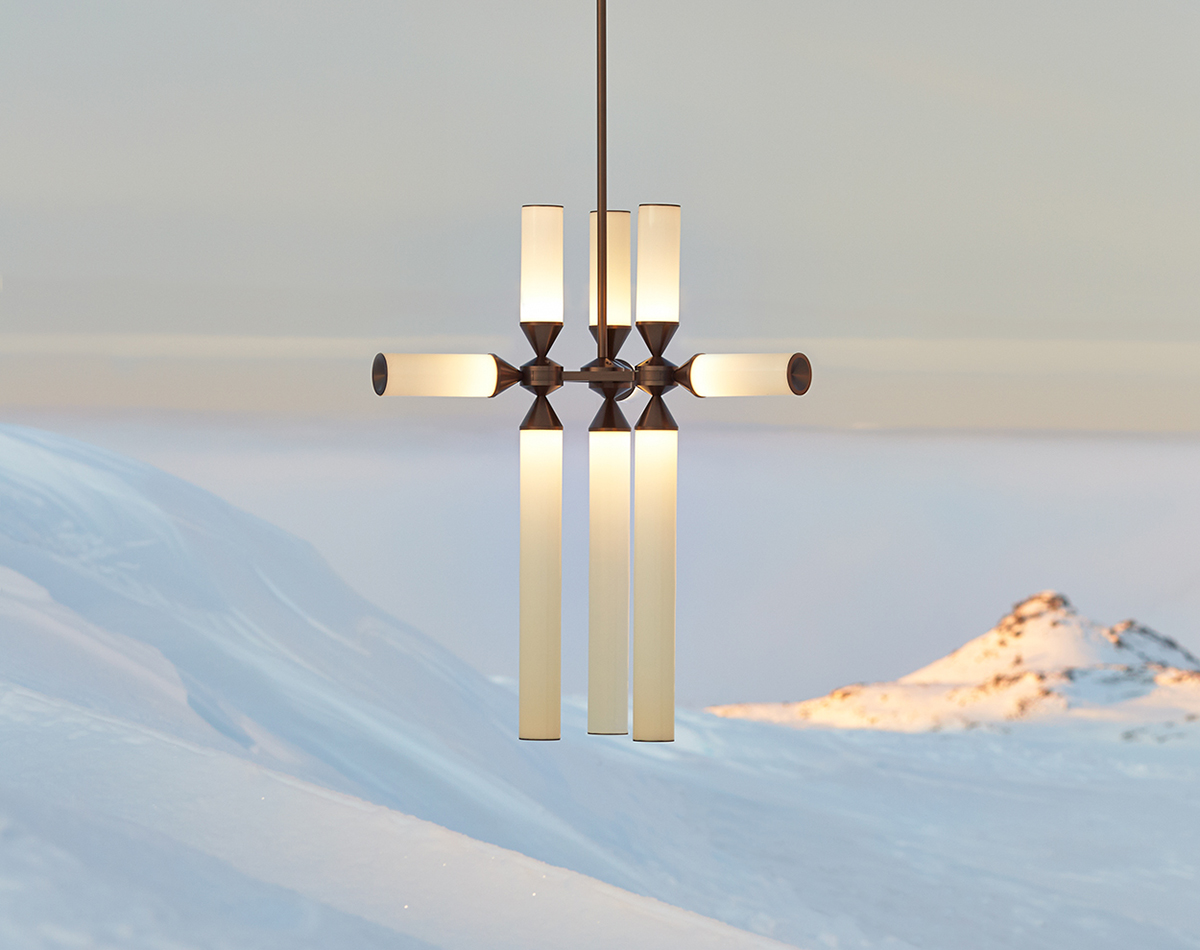 Jason Miller
New York, jasonmiller.us and rollandhill.com
In addition to maintaining his own studio practice, Miller gets major credit for having founded the preeminent contemporary American lighting brand Roll & Hill, which not only produces his own elegant designs but also provides a much-needed manufacturing platform for up-and-coming American talents.

What is American design to you, and what excites you about it?
American design is often a balance of new and old. When the balance is tipped too far in one direction, it becomes either alien or retro, neither of which is good. What's exciting right now is that there's a ton of really great work being created that finds the right balance. It's a great time to be working in the US.
What are your plans and highlights for the upcoming year?
Through my studio, the biggest project this year is a furniture collection that I'm developing for De La Espada. I'm also working on a rug collection for a French manufacturer. Both will debut during New York Design Week. Roll & Hill will be launching new products again this year at EuroLuce and then in the fall in New York.
What inspires/informs your work in general?
I'm increasingly interested in interiors. While I'm still a product designer, it's hard for me to think of products outside of a specific interior context. Furniture and/or lighting is never experienced on a white background — it's part of a room. I think more and more about how the things I make will affect the rooms they inhabit.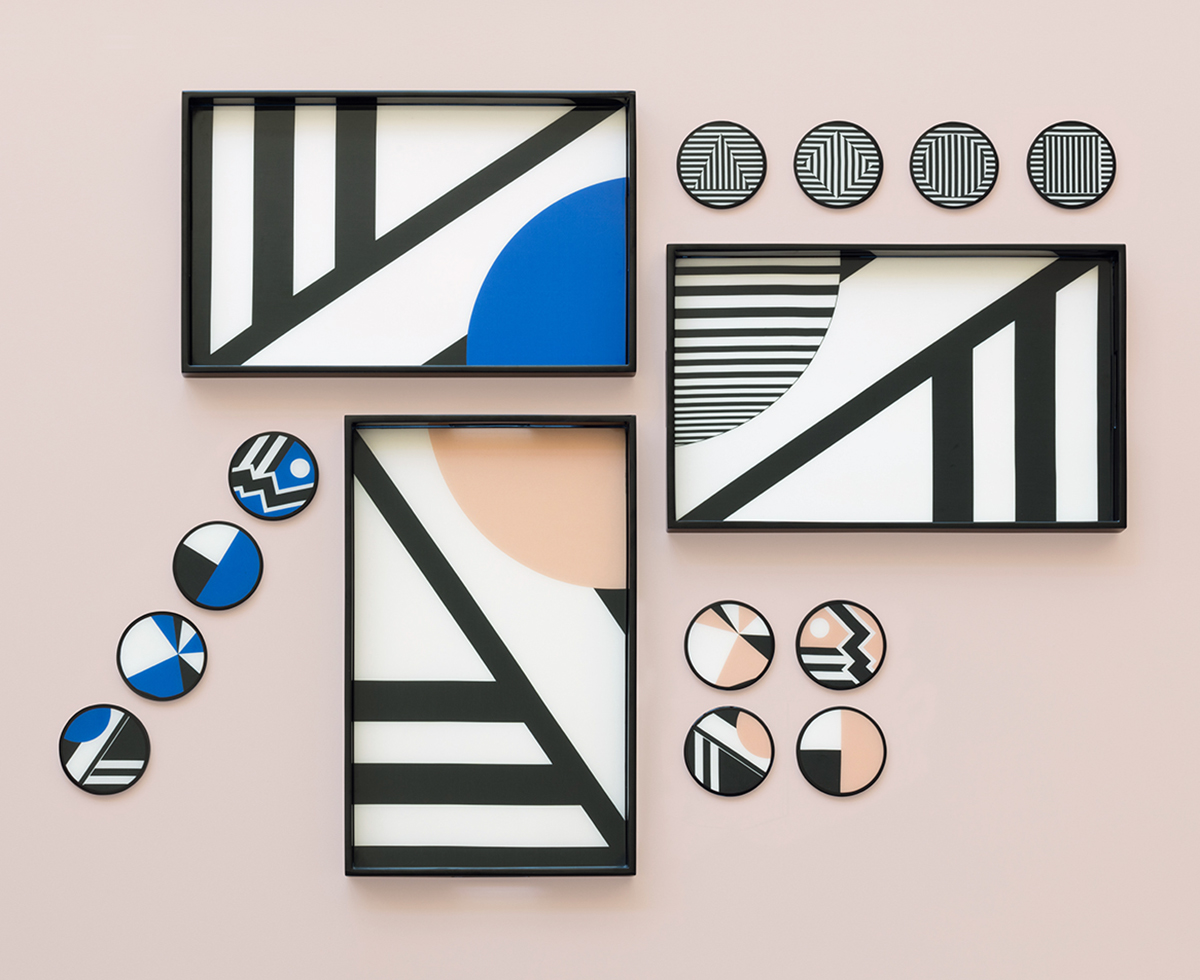 Kelly Behun
New York, kellybehun.com
Behun is bringing downtown cool to an uptown crowd — both through her chic-yet-unexpected interiors and through her line of collaborative, Memphis-inflected furniture and objects that, this year, staged a takeover at Barneys.
What is American design to you, and what excites you about it?
There's a wonderful spirit of non-conformity and fearlessness that I think is still uniquely American and permeates our subconscious in a way that's profoundly liberating and exciting. This is absolutely the case in the world of American design — the dual realities of our strong emphasis on individuality and the freedom of individual expression, and even upending traditions, is one that not just lives but thrives alongside the reality that this is also a very tight knit, generous, and supportive community. When married together, these two seemingly disparate worlds create about as perfect an environment as one could hope to work in. That's genuine gratitude speaking.
What are your plans and highlights for the upcoming year?
After coming off A Kook Milieu, my pop-up shop at Barneys New York, I'm really looking forward to my next line of furniture and accessories. It was such a great experience, and I especially loved working with new materials and techniques like marquetry and lacquered fabrics. My plan is to continue to explore different mediums, like blown glass, and more collaborations with artists, which has always been a cornerstone of my design practice. I am also working with clients on projects on both coasts and am looking forward to an interesting partnership with Artsy here in New York.
What inspires or informs your work in general?
I am endlessly inspired by the power our surroundings can have on our mood and ability to feel safe or happy, calm or restored. With so much uncertainty surrounding the political landscape and the world in general, it's nice to feel there's one environment you actually can control; your own little fiefdom where you can fashion the world as you want it, at least aesthetically. There's
something deeply satisfying, and even life-affirming, about working with clients to figure out how to give them just that, and how to create an environment that is an authentic projection of who they are and that makes them feel happy and enriched to be at home.



The 2016 American Design Hot List is presented in partnership with Herman Miller, a company known for partnering with burgeoning design practices to create industrial design classics. Having collaborated with designers including Ray and Charles Eames, Alexander Girard, George Nelson, Yves Béhar, and many others, the company continues to foster relationships with new talents to explore purposeful solutions for modern living. Herman Miller believes that makers such as those on Sight Unseen's American Design Hot List provide a new lens through which to view emerging design challenges.