12.10.21
The 2021 American Design Hot List, Part V
This week we announced our ninth annual American Design Hot List, Sight Unseen's editorial award for the names to know now in American design. We're devoting an entire week to interviews with this year's honorees — get to know the fifth group of Hot List designers here. (Including Umberto Bellardo Ricci, whose boucle-wrapped bench is shown above.)
Studio Ahead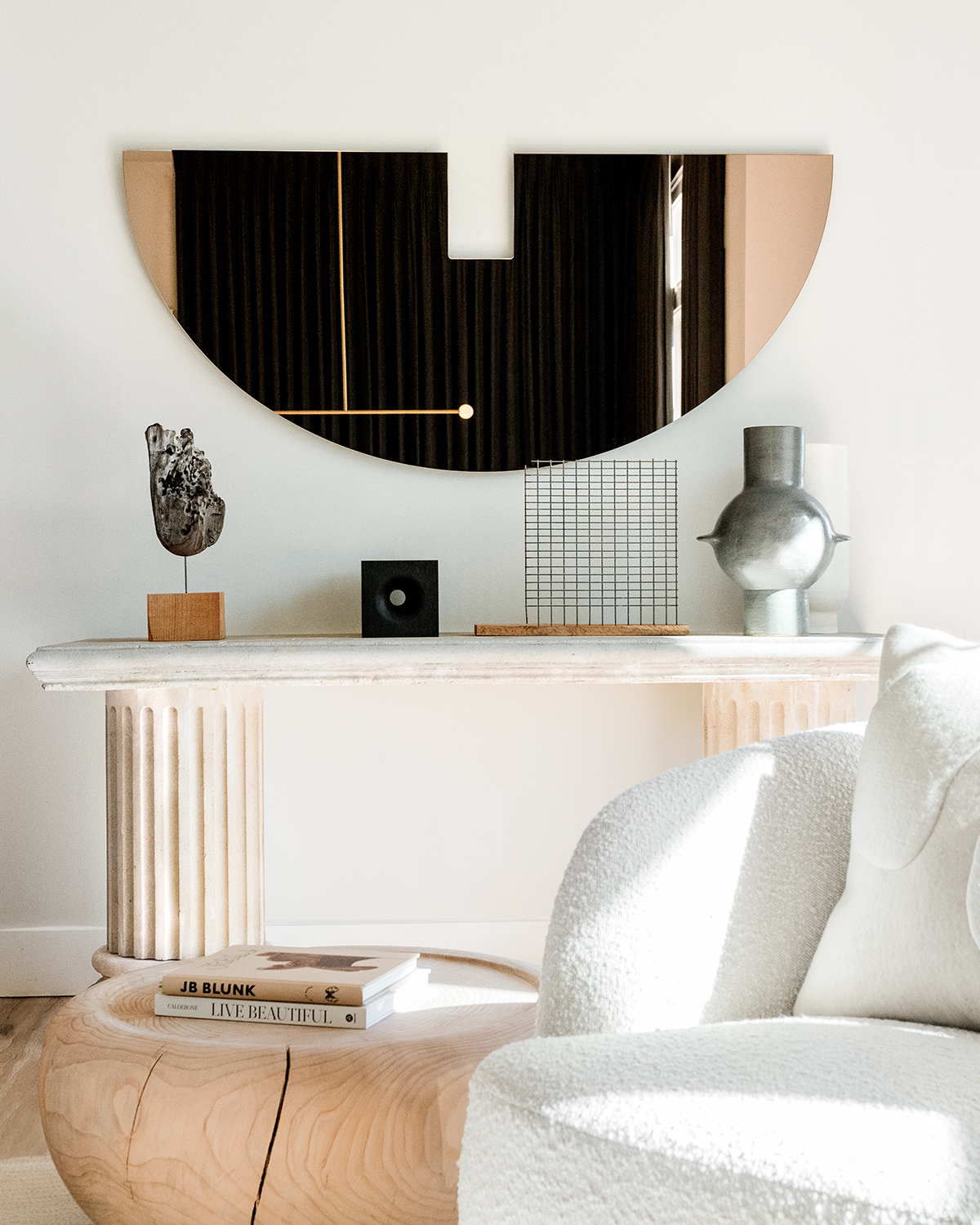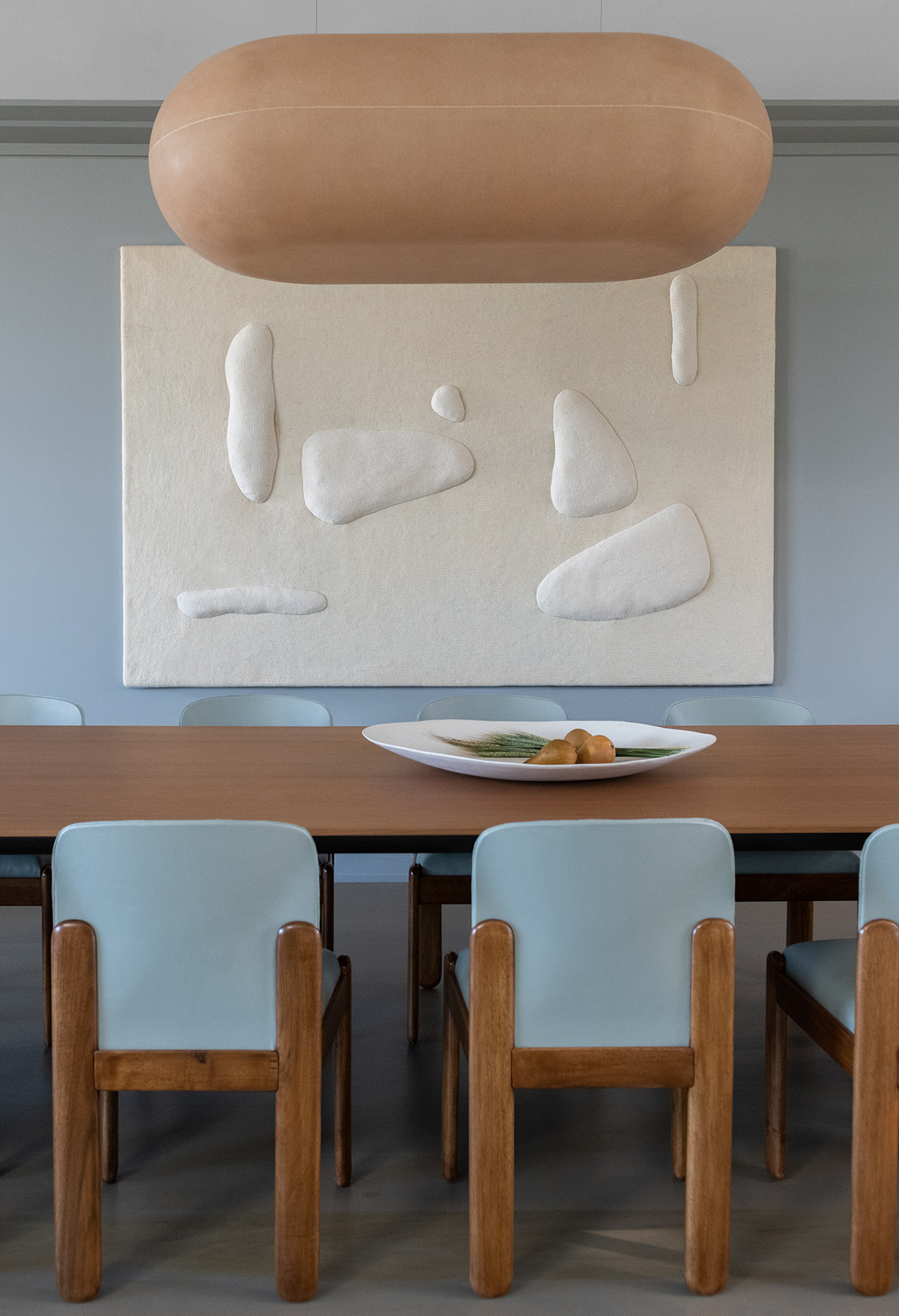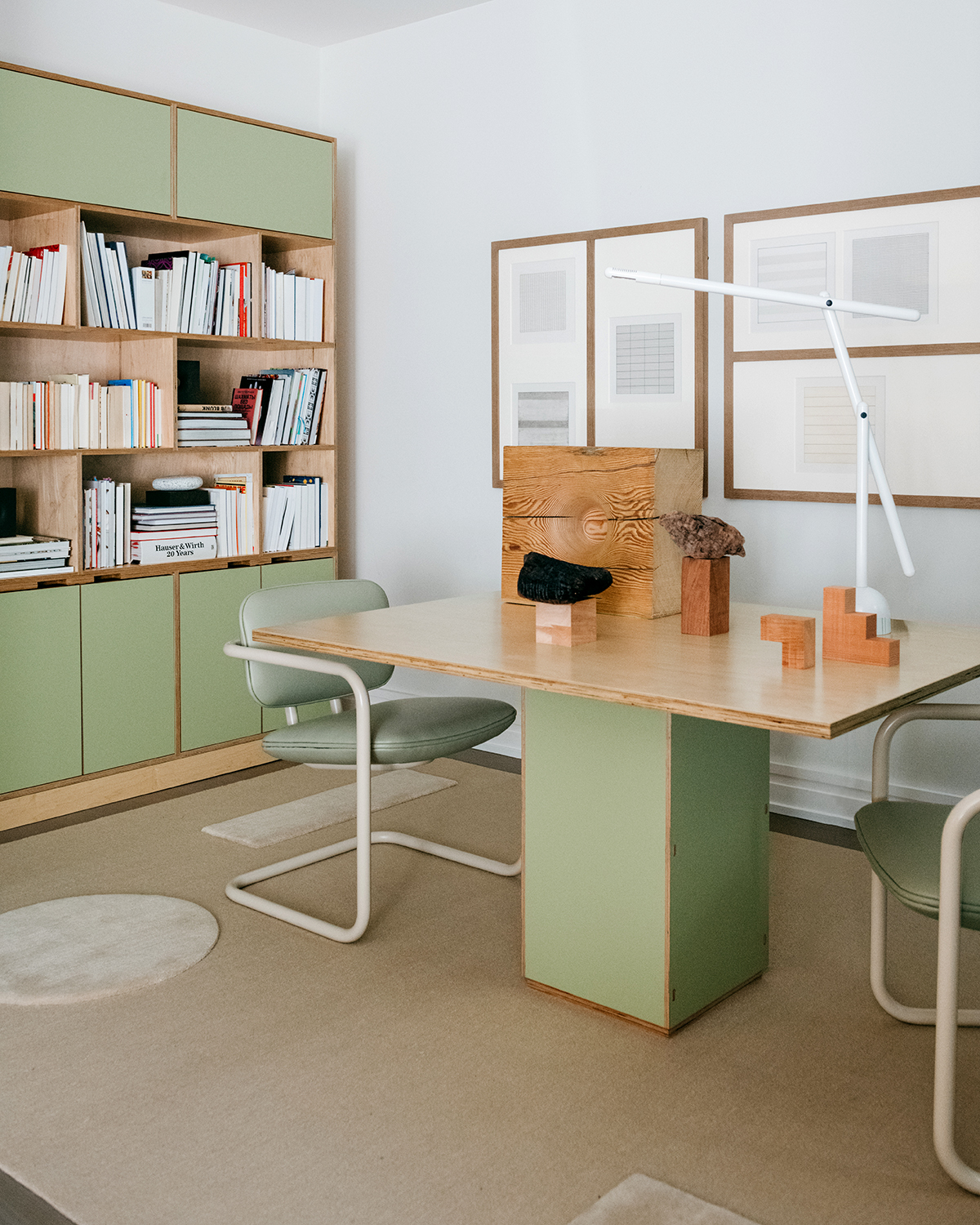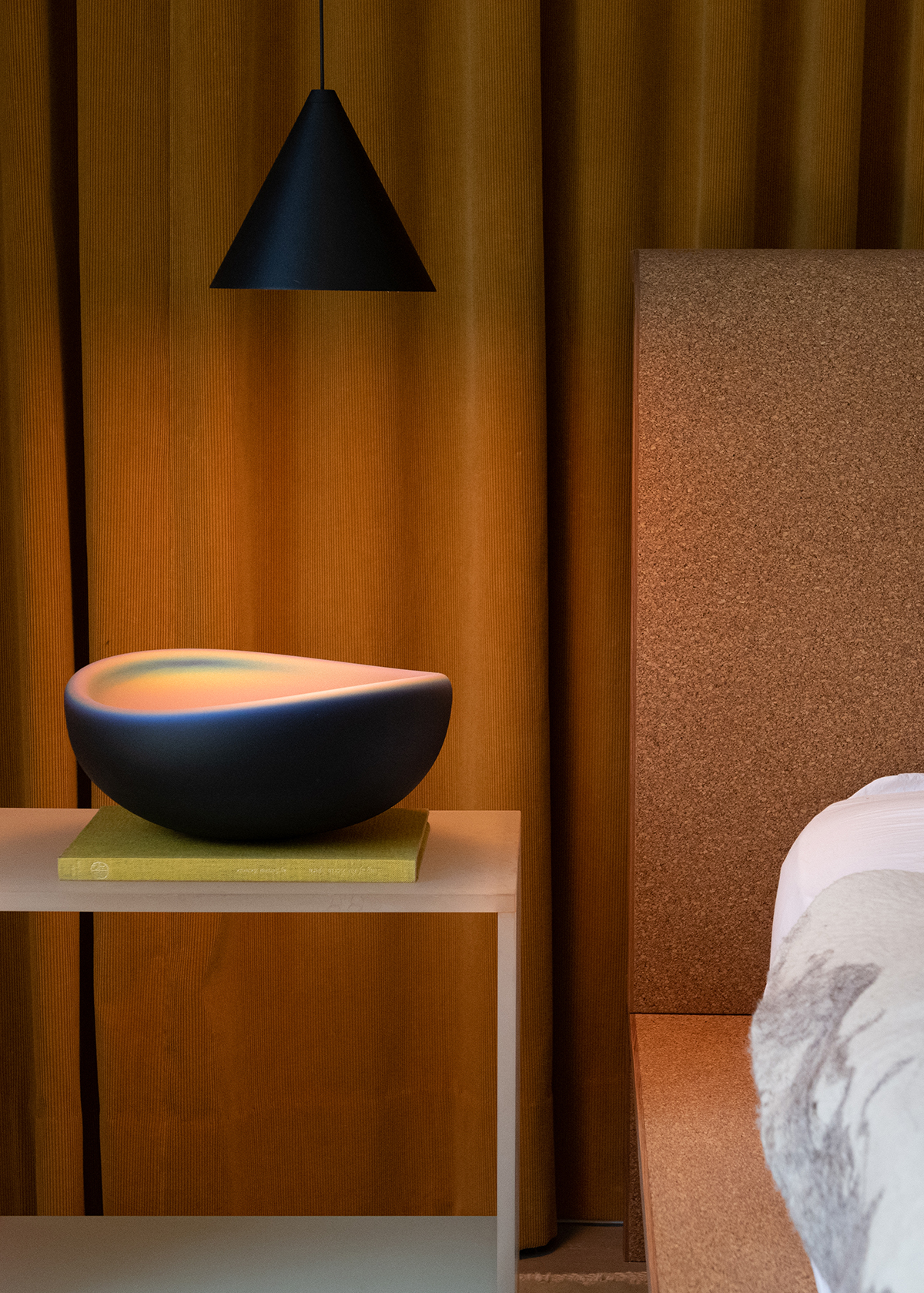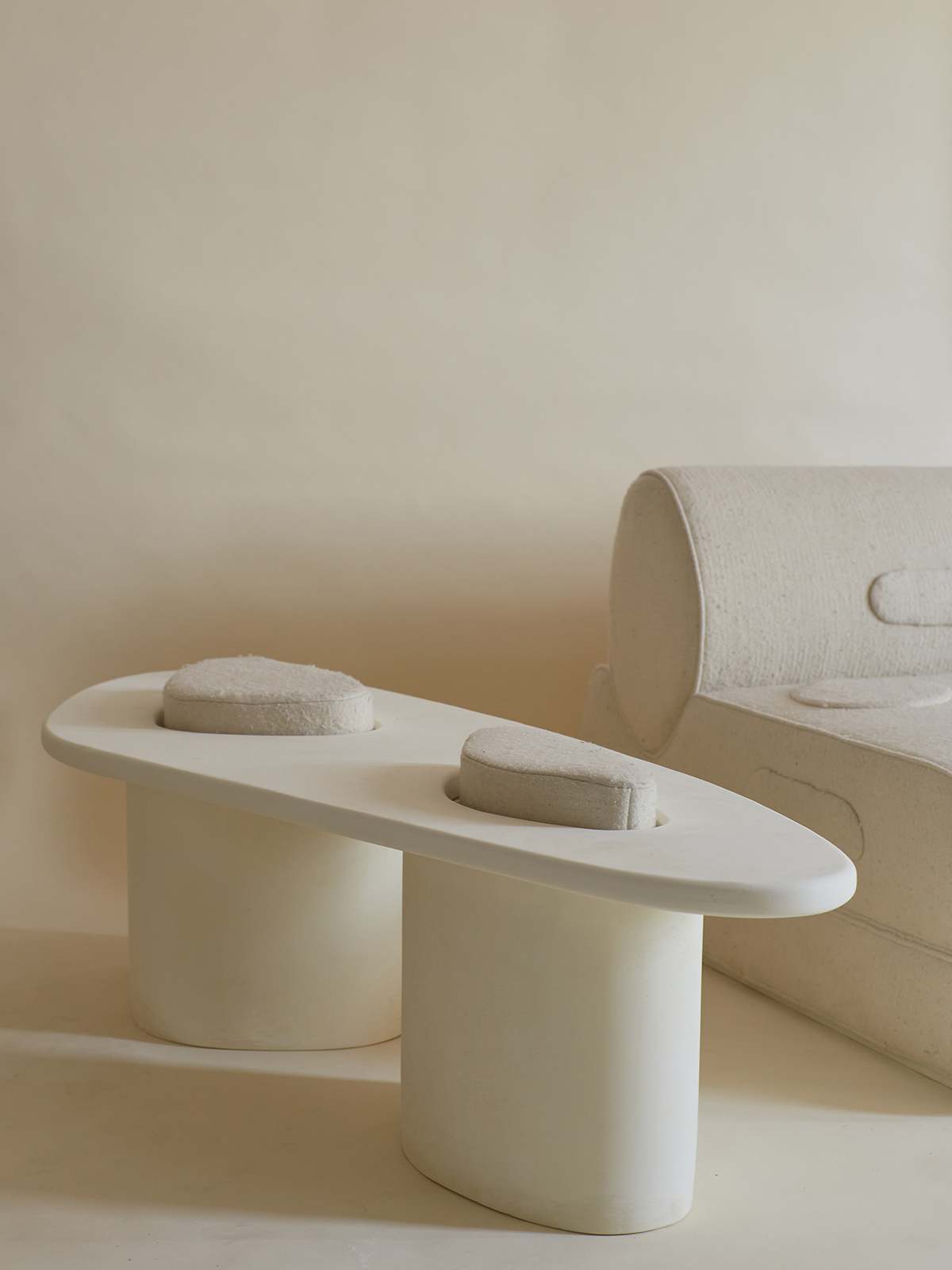 San Francisco, studioahead.com
We backed into the work of Studio Ahead a year ago, discovering their felted-wool floor chair — which they recently spun into a full collection — before we realized they were primarily an interiors firm, creating stylish homes full of pieces by independent designers like BZippy and Christopher Norman. Founders Homan Rajai and Elena Dendiberia honor their own diverse backgrounds with a practice that celebrates the multi-cultural and handmade.

What is American design to you, and what excites you about it?
Elena came to the US from Russia in 2014, and my family came to the US during the 1979 Iranian Revolution. We're the new generation of design, coming from international backgrounds and knowing not to make generalizations about how people feel comfortable living. We like to ask very simple questions, for instance: How do you like to sit? A question like that has so many cultural implications and design opportunities. Since we're based in Northern California, we have diverse clients — from South Korea, India, Iran, Russia, the Jewish diaspora. We're constantly educating ourselves about these other cultures.
In terms of our city and what our experience is, San Francisco is weird when it comes to design. It's known globally for its innovative and progressive thinking, but it appears to mostly reference the past. There's something to be said about the fact that most of the big interior designers to come out of San Francisco recently represent Eurocentric aesthetics. Our work — our efforts to respect our clients' diverse cultural backgrounds and to work with local artisans who represent Northern California — feels reflective of what San Francisco is about today. We resonate with humble, locally sourced materials like wool, felt, rough wood, ceramic, and rammed earth. And we deeply respect traditional craft. We like to challenge ourselves by always thinking about how we can marry these materials and craft natively to the region, with new, forward-thinking ideas.
What are your plans and highlights for the upcoming year?
We're finishing a few of ongoing interior design projects, one of which is a mid-century residence in Hillsborough that has been in progress for the last three years. We brought in Marmol Radziner to collaborate with us on it. To counteract the angular lines of the home, we designed furniture and rugs based on the organic forms of the landscape surrounding it — the oak groves and hills melting into the Bay. The result is a feeling we think is so essential to Northern California: a play between sharp and soft, man-made and natural.
We also have clients in Berkeley Hills with a carpenter-style home filled with unique objects. We designed the space and furniture around the pieces they've collected from their travels, like a stair-runner that combines vintage Turkish and Moroccan carpets. We're incorporating a pair of primitive verdigris sculptures as a base support for a dining table we are creating with local woodworkers. For their fireplace, which goes into the library, we're adding a wood built-in sculpture made by Inverness-based artist Ido Yoshimoto.
We'll also continue developing our production arm, which focuses on designing and fabricating custom pieces that reflect our current obsessions with materiality and forms and that embrace the Northern California aesthetic. Recently we've been working with wool felt that's locally produced in Sebastopol and comes from Sonoma sheep, but has a deep connection to both Russian and Persian cultures. With the furniture pieces we presented in November at Wanted NYC, our exploration of felt started taking a more sculptural approach. We resonate with pieces that represent intention beyond functionality, evoke imagination, and question any rigid order.
What inspires or informs your work in general?
We're deeply moved by the rich cultural narrative of Northern California and the community of craftsmen and artisans who develop and elevate this narrative through their practices. They work with humble Californian materials. They live in forests and on the beaches in some of the most beautiful parts of the region. Their lifestyle is a representation of what we like about this place.
We love learning about them, learning from them, seeing how they work, and seeing what processes and techniques they utilize. We're both very curious, and we make a point to do studio visits, because that's when we feel most inspired and alive. As an effort to give back to the local community of artisans we've discovered, we started the blog California: A Journal. Each month we spotlight an artist, designer, architect, or any other creative persona that inspires us.
Sunshine Thacker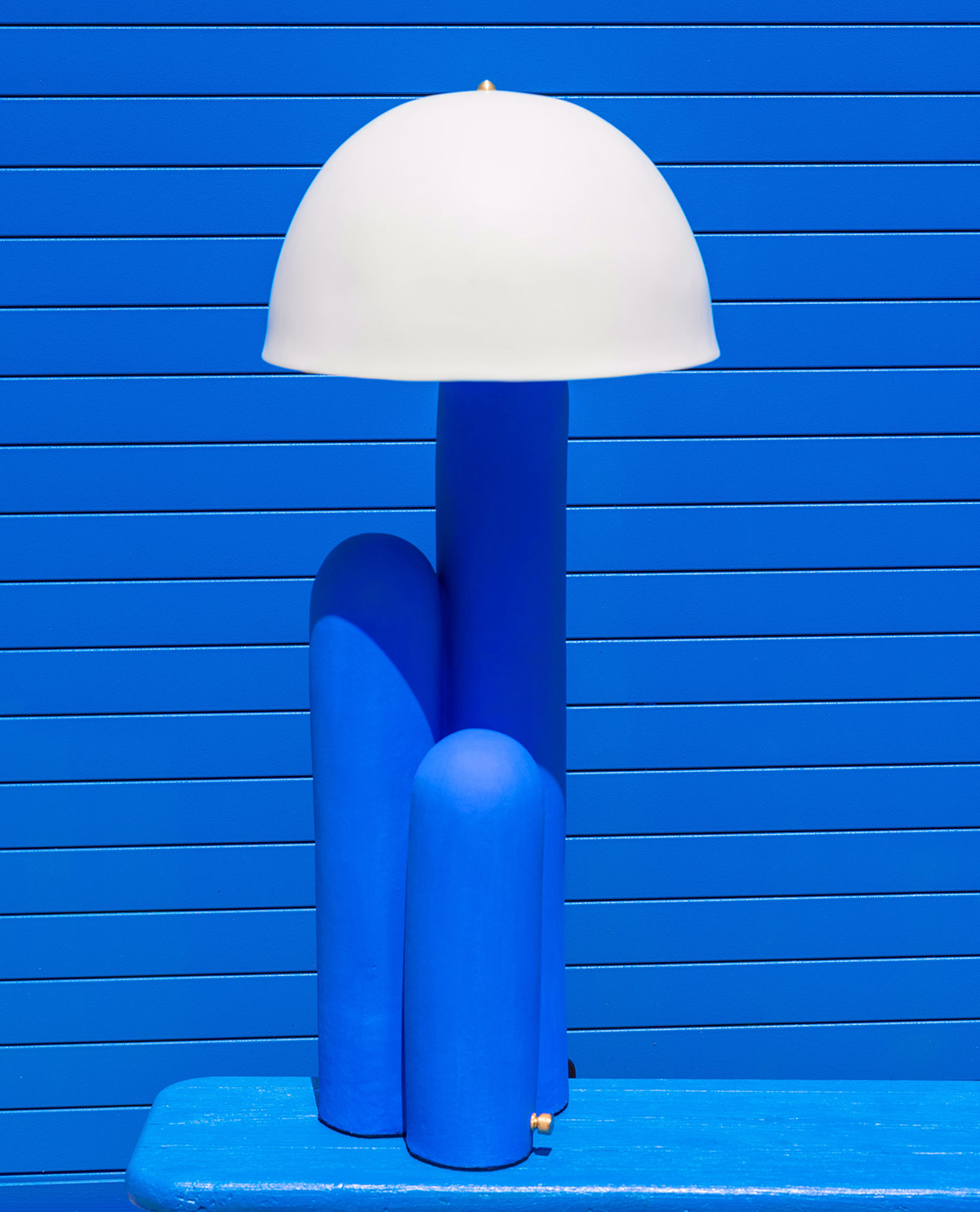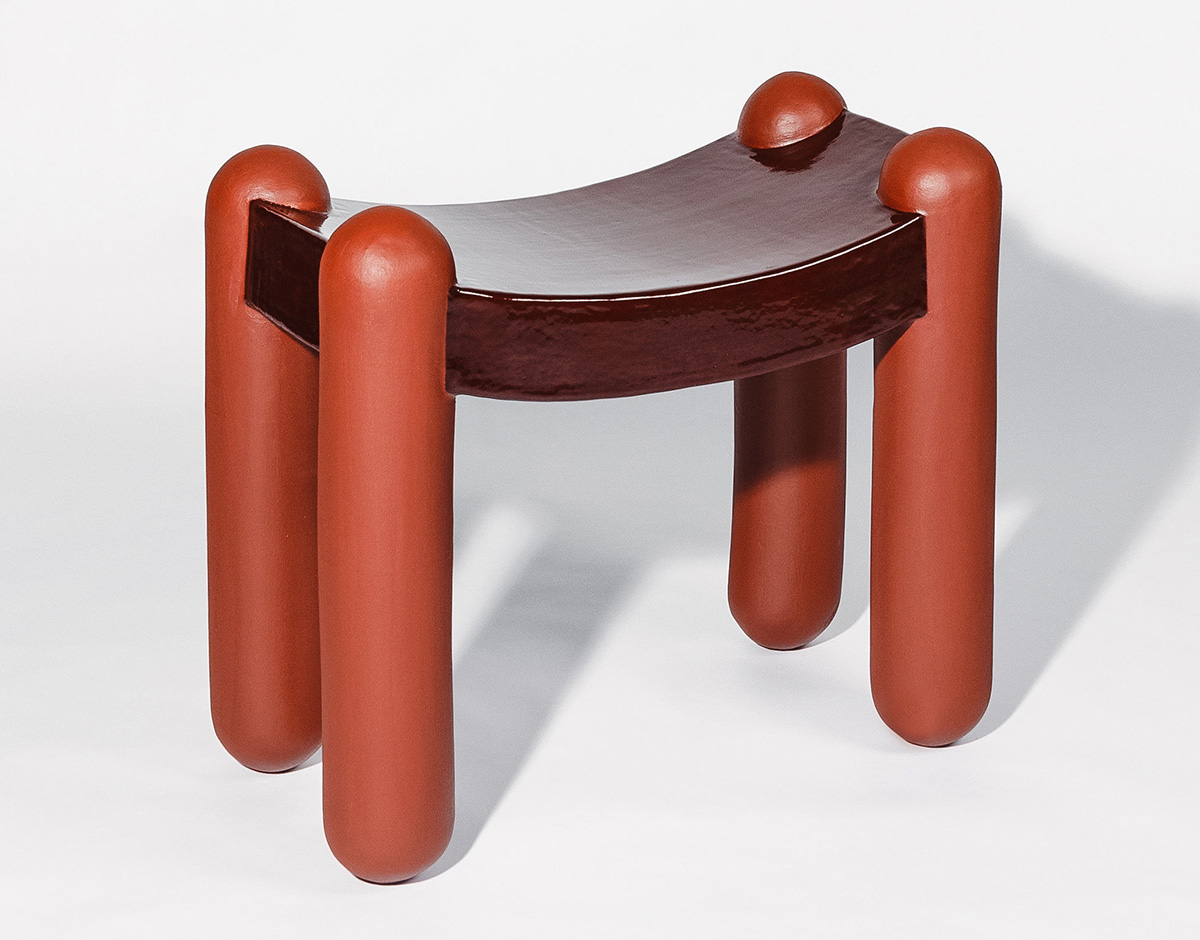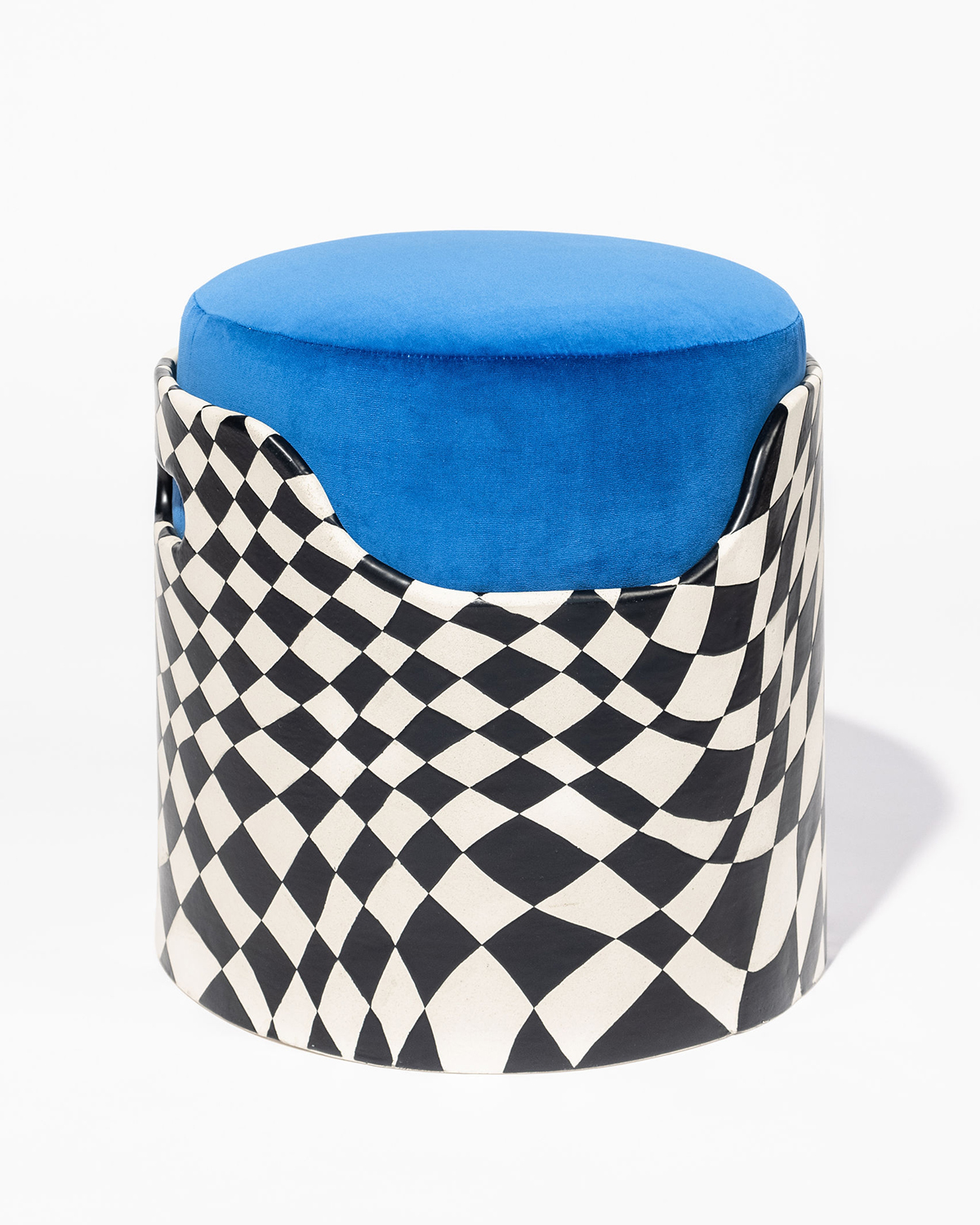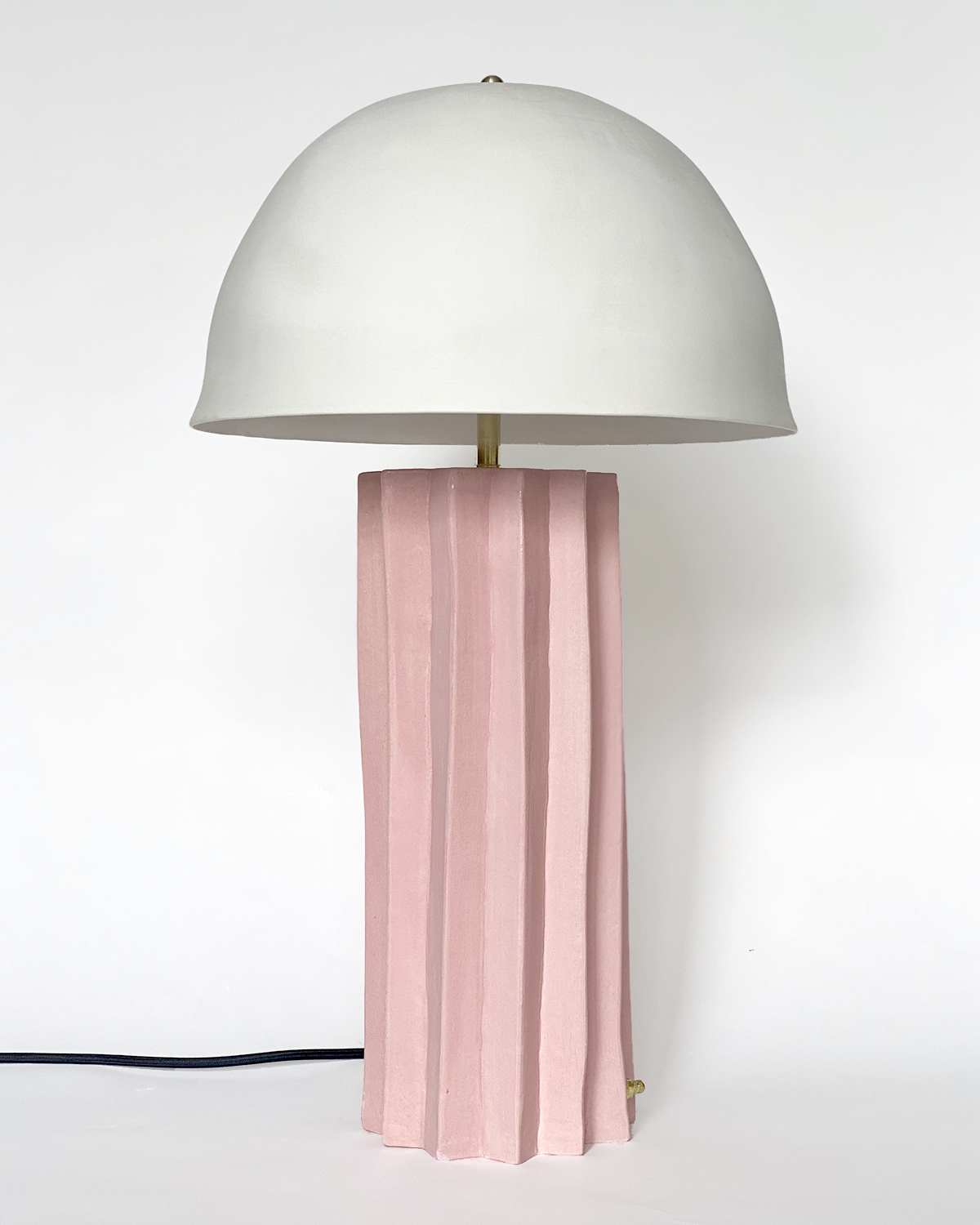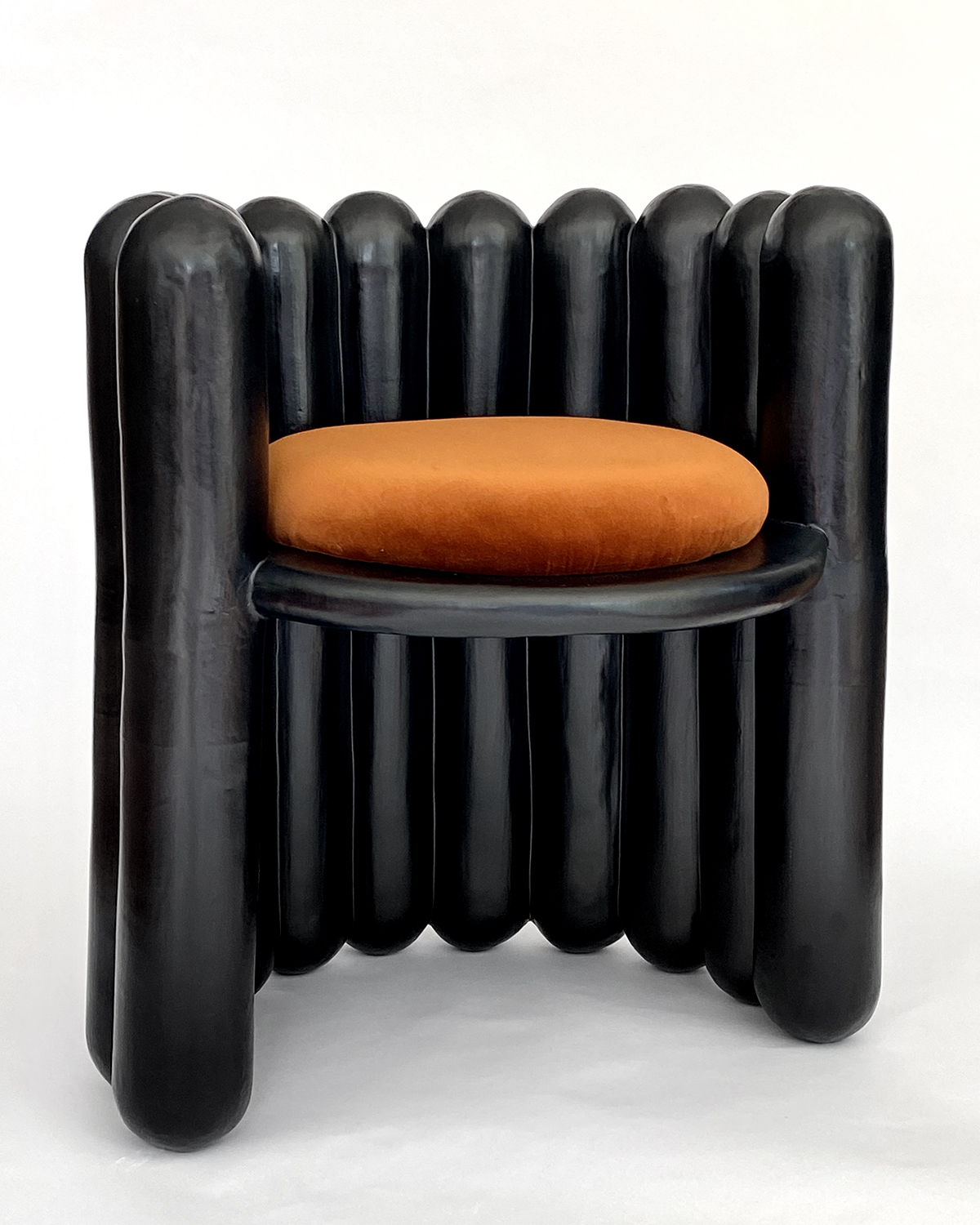 San Antonio, sunshinethacker.com
After studying architecture and then spending a decade running a commercial real estate development firm, Sunshine Thacker opted out of her soul-sucking corporate life and pivoted to her true love: ceramics. Looking at her lamps, planters, and side tables, you can kind of tell — they're chunky, colorful, and unabashedly happy.

What is American design to you, and what excites you about it?
Exuberant, risk taking, boundary pushing. It has a tenacious "if you got a problem, yo, I'll solve it" attitude. It's irreverent. It asks a lot, especially of materiality. American design is curious. Why not elevate humble material? Why not ask clay to perform in tension rather than compression? There's a lot of daydreaming and noodling that goes into the creative process of design.
What's exciting is the ingenuity that comes from all the question-asking. There's a great collection of people making work that's heartfelt and genuine and original. People who are open to ideas and looking for answers — they're problem solvers and dreamers. That gives me hope. That's something that's bigger than each of us individually. There's a sort of collective power in asking "what is American design." It's the heart of our ethos as a nation. It's going to be different for everyone. It's full of the complicated backgrounds, conflicts, joys, pains, and human conditions we bring to our work. It's not homogenous. True American design is crackling with verve.
What are your plans and highlights for the upcoming year?
I'm usually trying new things and working into new styles. I tend to problem solve in a hands-on way rather than sketching. Right now, things are messy in the studio, as I'm getting through experiments with porcelain lighting — executing it at a large scale while also keeping it thin enough for light to glow through it. It's been slow going and presents many technical challenges, as the porcelain lacks the structural integrity of stoneware and behaves differently when firing. It often collapses. It's a long process that requires patience.
I'm also working with a looser, less rigid way of making — more coils and less-structured architecturally than previous work. This style is coming together to form a body of work I'm calling "Birth of Medusa." It's more organic and figurative than controlled. Making it has been an exercise in slowing down and being more conscious of where I put my energy and how I choose to grow as an artist and designer. I'm working toward putting together a solo show of this new body of work which is a bit more "arty" than "designy."
What inspires or informs your work in general?
The relentless pursuit of the possible 100% informs my work. I don't tend toward any one style. Rather, I like to ask of myself, of my work, and of the materiality of clay, what if? Or I wonder? I wonder if I can suspend a seat of clay in tension so it won't collapse when it's fired? I wonder just exactly how big I can make this porcelain lampshade while still retaining its translucent properties and not collapsing? I'm also asking myself, what do I want? What feels authentic? How am I growing? The things, people, places, and ideas that inspire my work are in perpetual flux. Often, they seem incongruous. Sometimes what inspires the work are simple architectural forms. Other times it's ideas of power, or the corruption of it. Sometimes one piece will inform another because I see a shape from one and think, "Oh, I wonder if I could turn that into a…"
Umberto Bellardi Ricci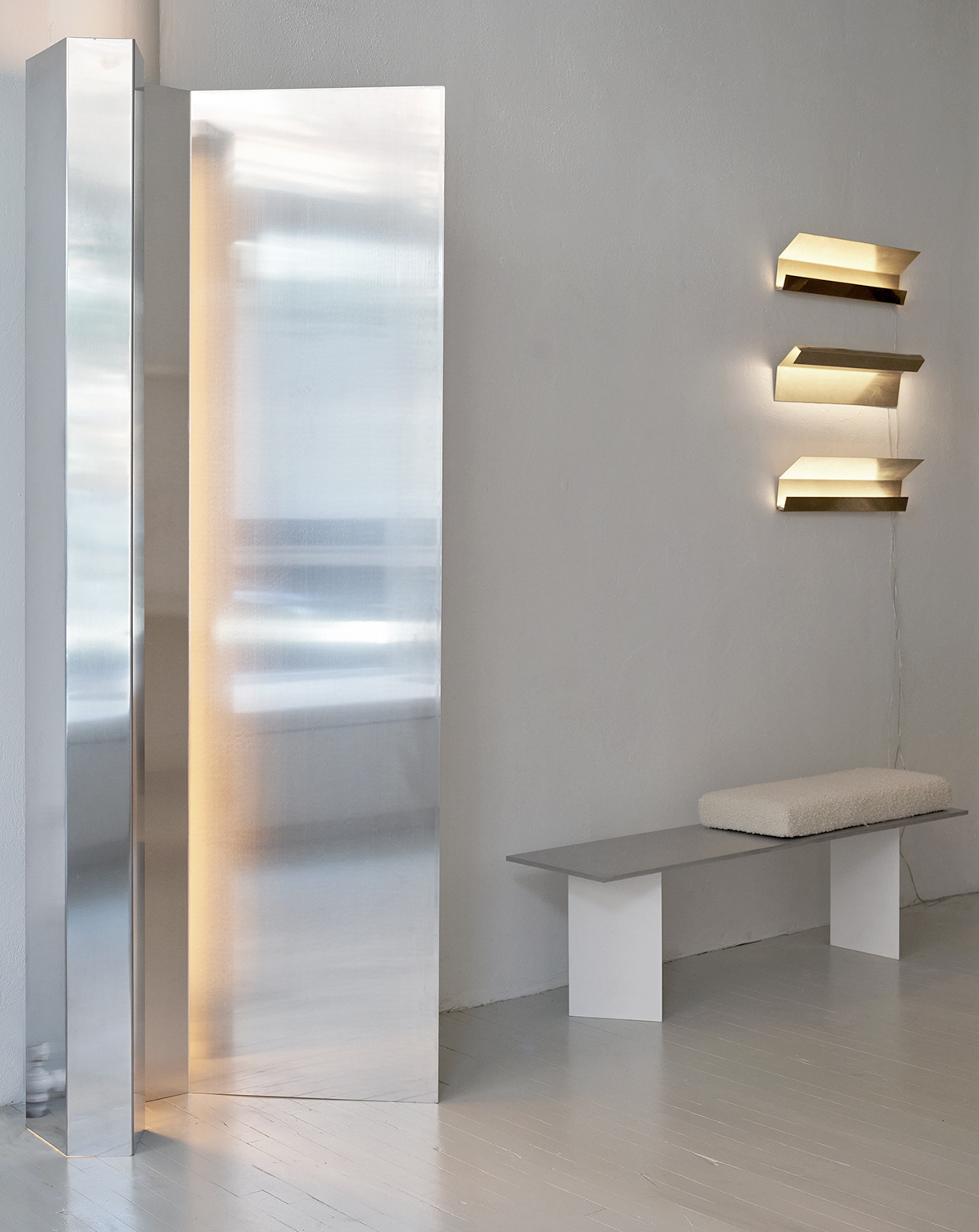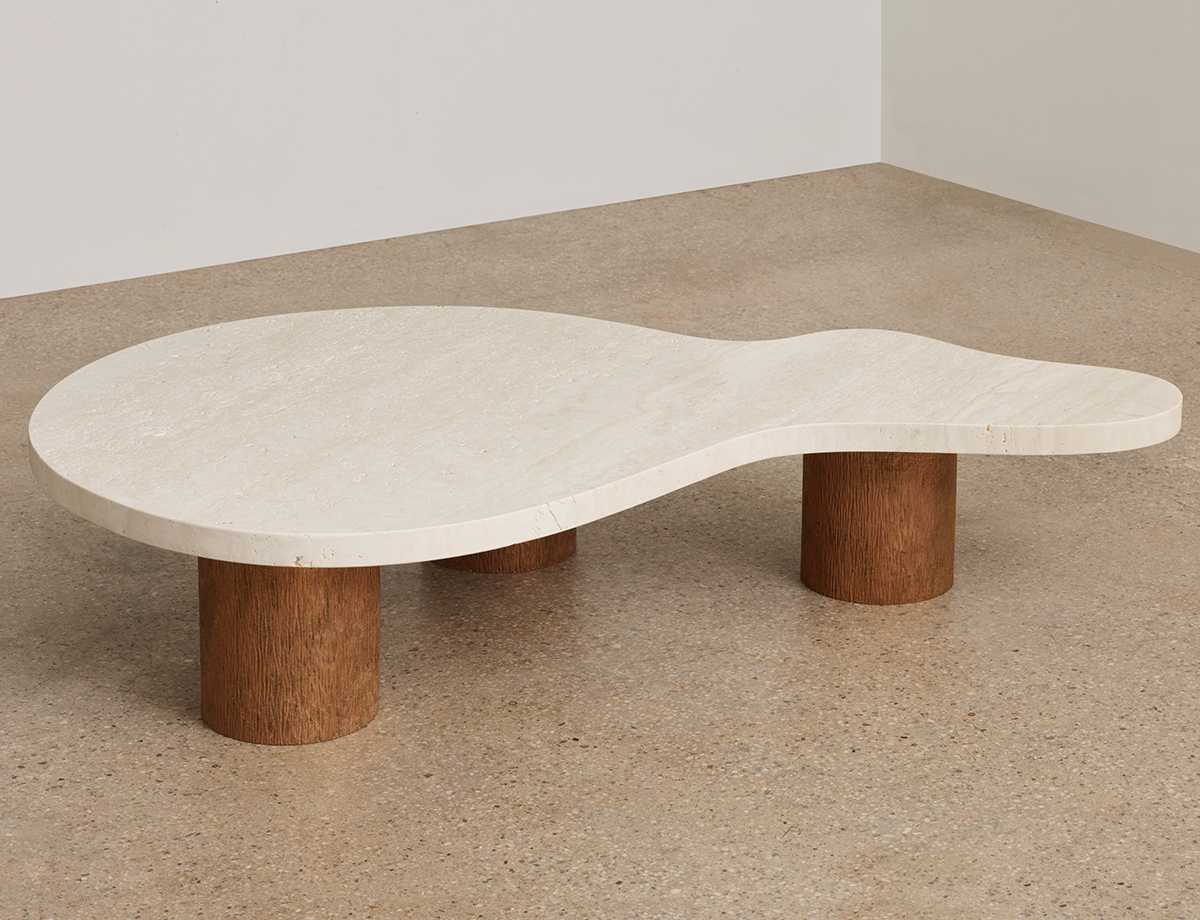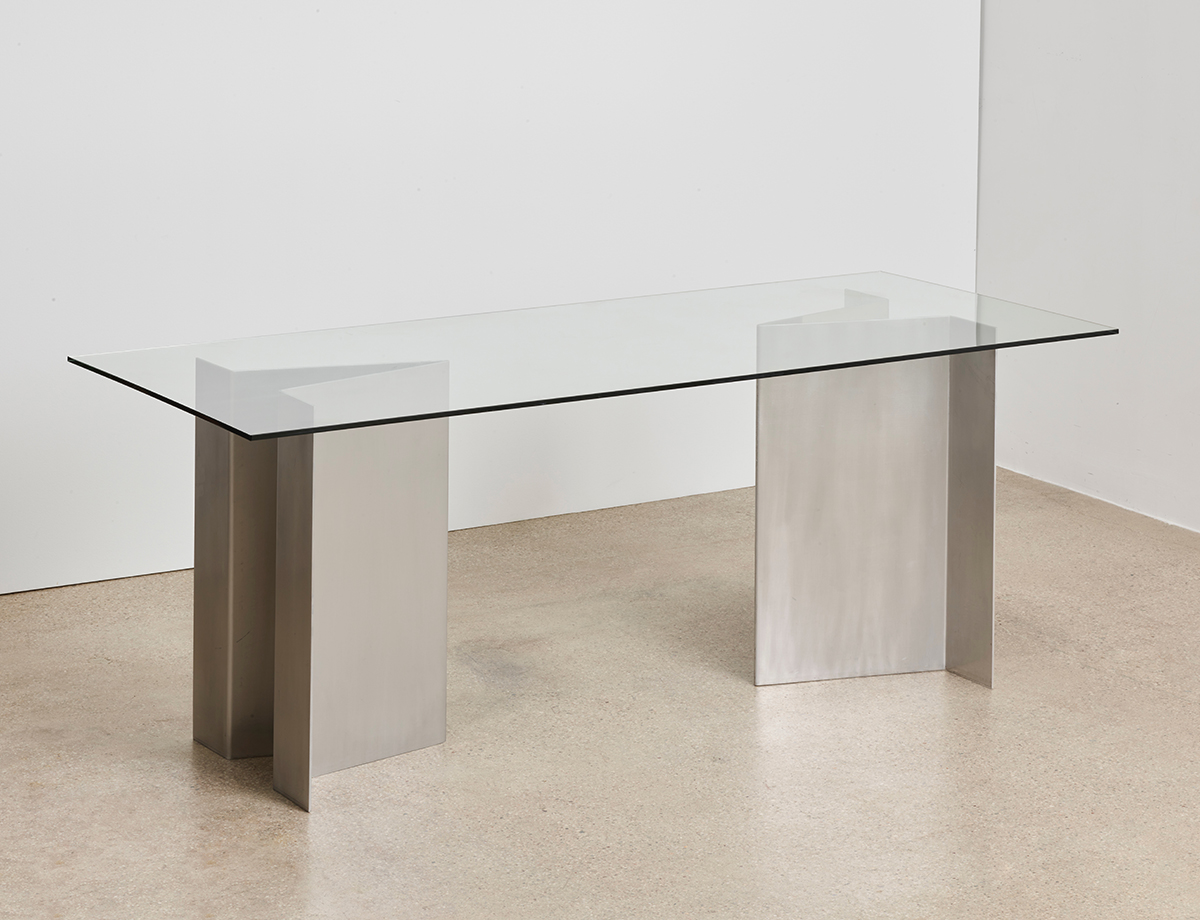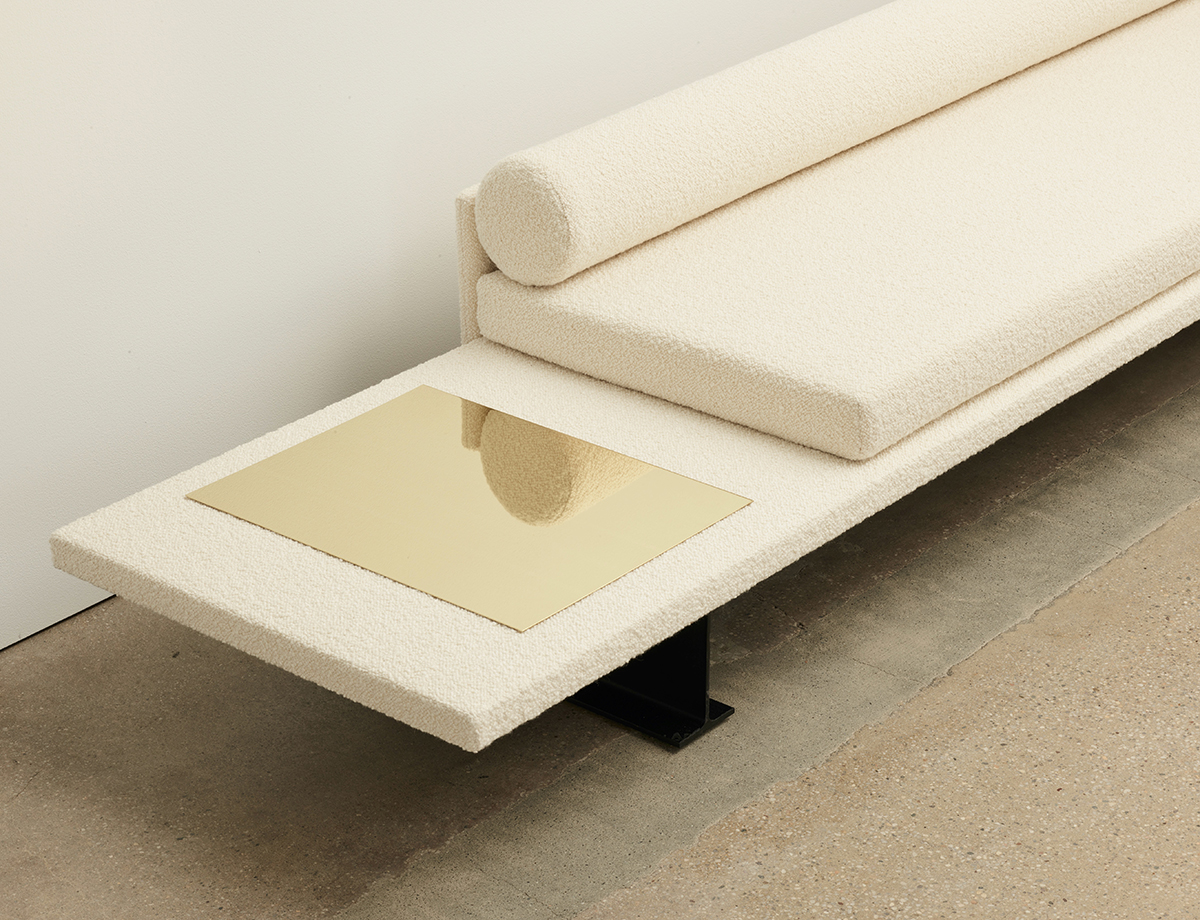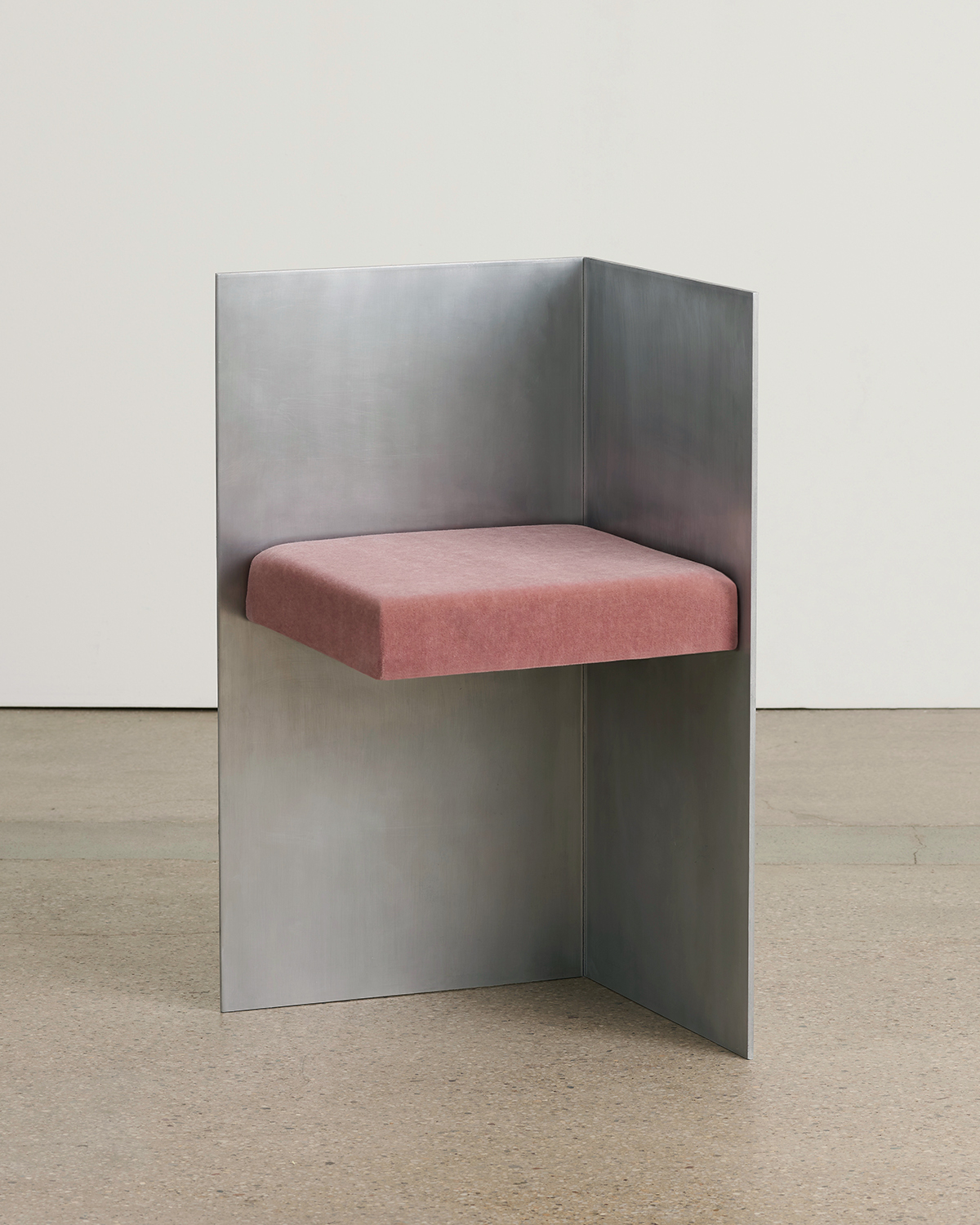 Brooklyn, ubrstudio.com
Trained as an architect, Luxembourg-born Umberto Bellardo Ricci first taught at London's Architecture Association, then moved to Mexico, then launched his first furniture and lighting collection earlier this year at Matter after finally settling in New York. The series embodies his practice of elevating ordinary materials, from steel sheets folded into lamps to tables made from industrial I-beams.

What is American design to you, and what excites you about it?
American design for me today is actually what it was a hundred years ago, when it allowed immigrants from Europe and across the world to enter a dynamic discourse of what America's landscape of art and design should be. While Europe is tied to deeply rooted traditions and expectations, American design is more open to experimentation and innovation. While one may say that American design is more crude and direct, coming from a European perspective, it has been surprisingly responsive and fluid and has actually suited me and my work really well.
Every day from my studio I look at the poster child of American design — the NYC skyline — that has entered my work like a maquette or a stage backdrop, where my scaleless vertical steel pieces are becoming assimilated to this steel and glass landscape in the background. This scalelesness or ability to jump scales is I think very appropriate to the American design landscape, as there seems to be no imperative scale; it could be anything from a manual craft to a large industrial scale, without any real logic.
My show in June with Matter was entitled Dawn, relating to the morning light that many of my light pieces remind of. It felt like a new beginning or maybe even a new chapter in American design, due to a range of elements. I feel very optimistic about a new generation of young and articulated people who will change society as well as design into what American design should be in the future. Exactly one hundred years ago was one of the most exciting periods in art and design of the 20th century, from constructivism to modernism, so I hope that we're about to witness a very exciting new era in America and abroad.
What are your plans and highlights for the upcoming year?
I'm excited to work on larger landscape pieces, since that's what all my pieces are asking for —further experiments in scale. I always think of my pieces as architectural maquettes that should be reimagined at different scales. I'm thrilled that some people have started approaching me about such opportunities. I'm also designing a studio for a filmmaker friend on a beautiful site facing the river Hudson near Dia Beacon, which is very exciting. And, while I am working on new pieces, I'm growing the studio and working on a publication about a series of pieces photographed in parts of the American landscape.
What inspires or informs your work in general?
I'm very much inspired by the juxtaposition of objects and landscapes to create new constellations. I enjoy exploring contrasts, and creating a dialogue between raw elements and refined textures. Different types of stone also keep inspiring me with their millions of years of formations, and I think there will be lots of stone in my new collection. Proportion and scale is another big inspiration, especially since I moved to New York. Most of my pieces are designed to work in different scales; for example the Mano works as small as a table lamp but can also be scaled up to a large outdoor sculpture. I spend a lot of time trying to work out the right proportions.