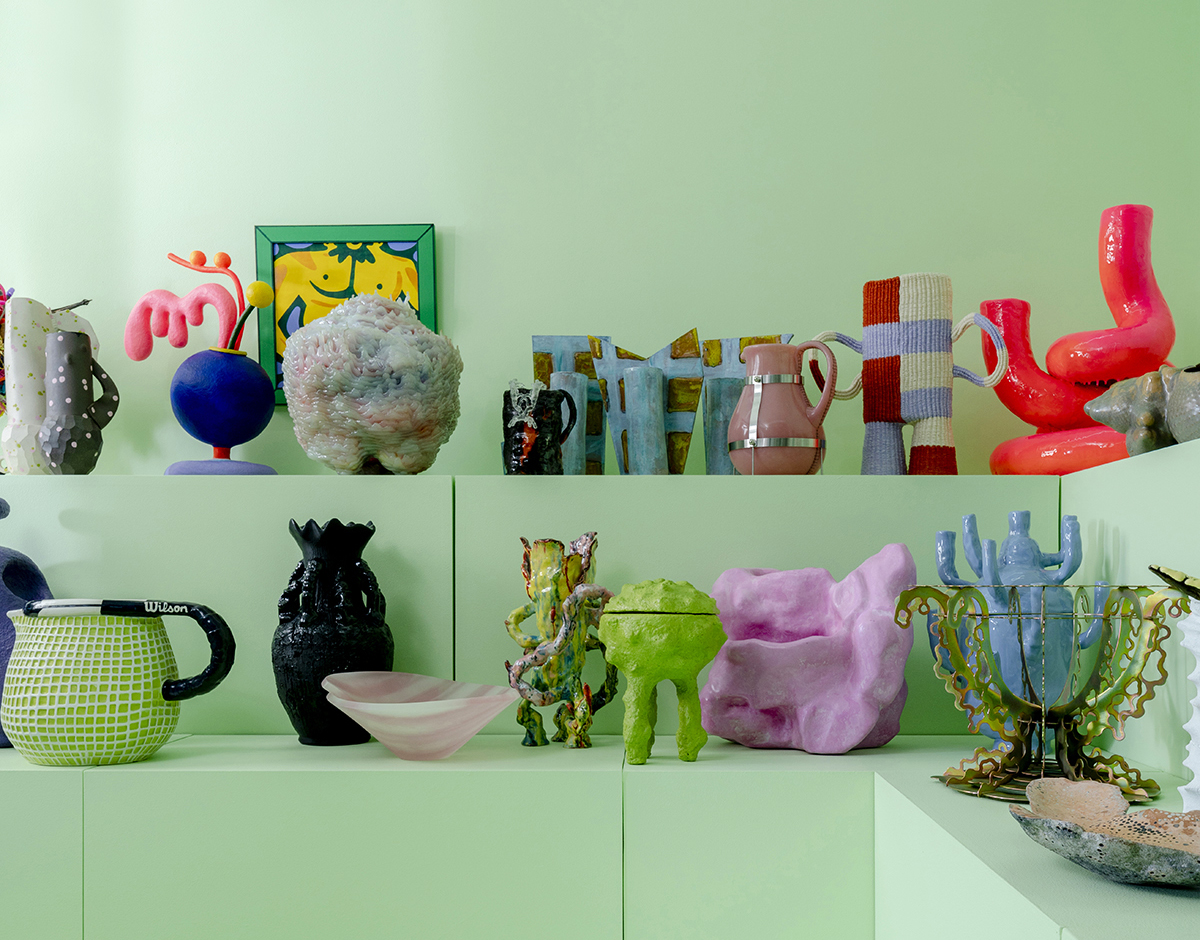 A weekly Saturday recap to share with you our favorite links, discoveries, exhibitions, and more from the past seven days. This week: highlights from Design Miami, including a late feminist artist getting her due; a glassware collaboration setting our hearts and our wallets aflame; and the first housewares drop from one of our favorite designers, Sam Stewart. 
Exhibitions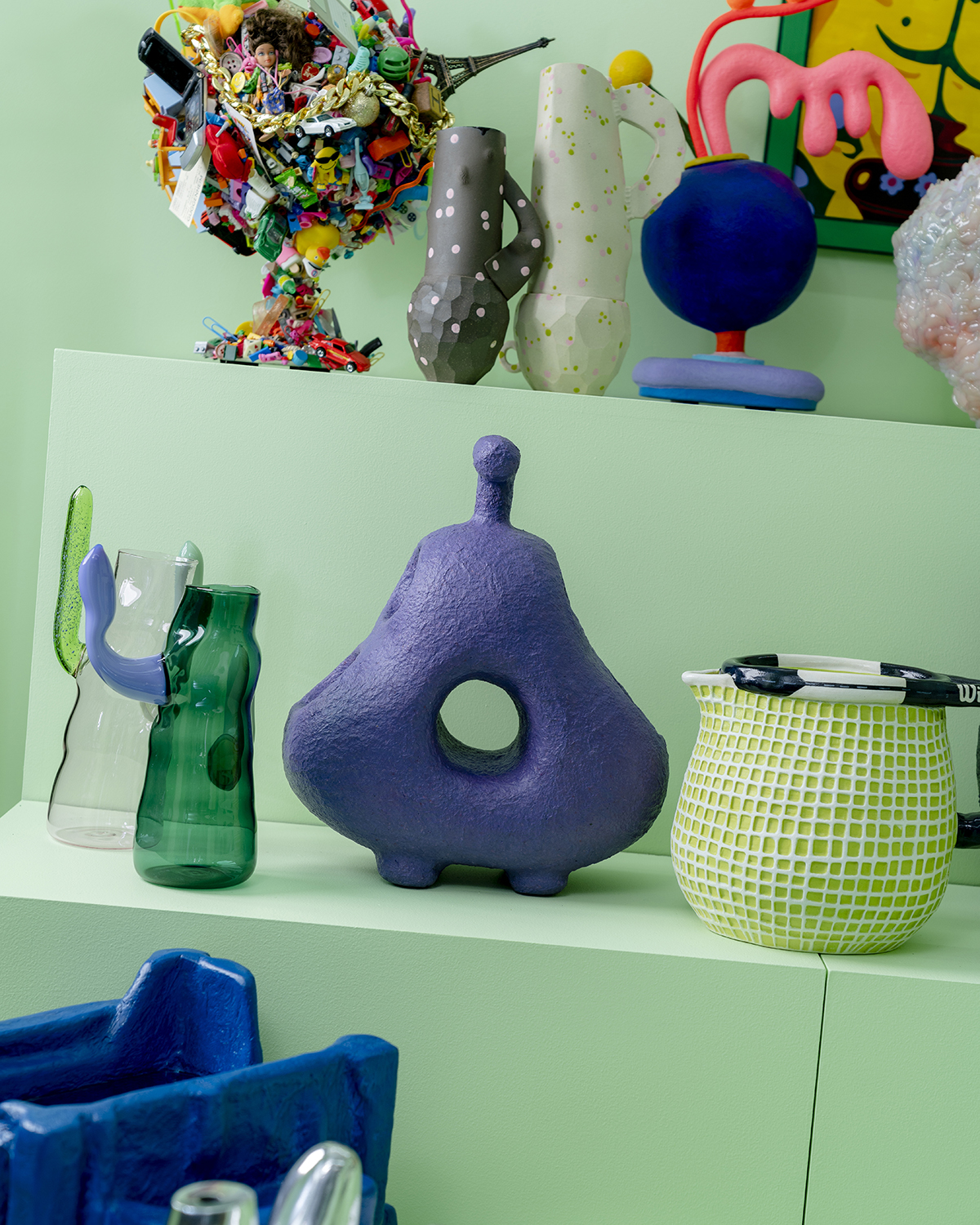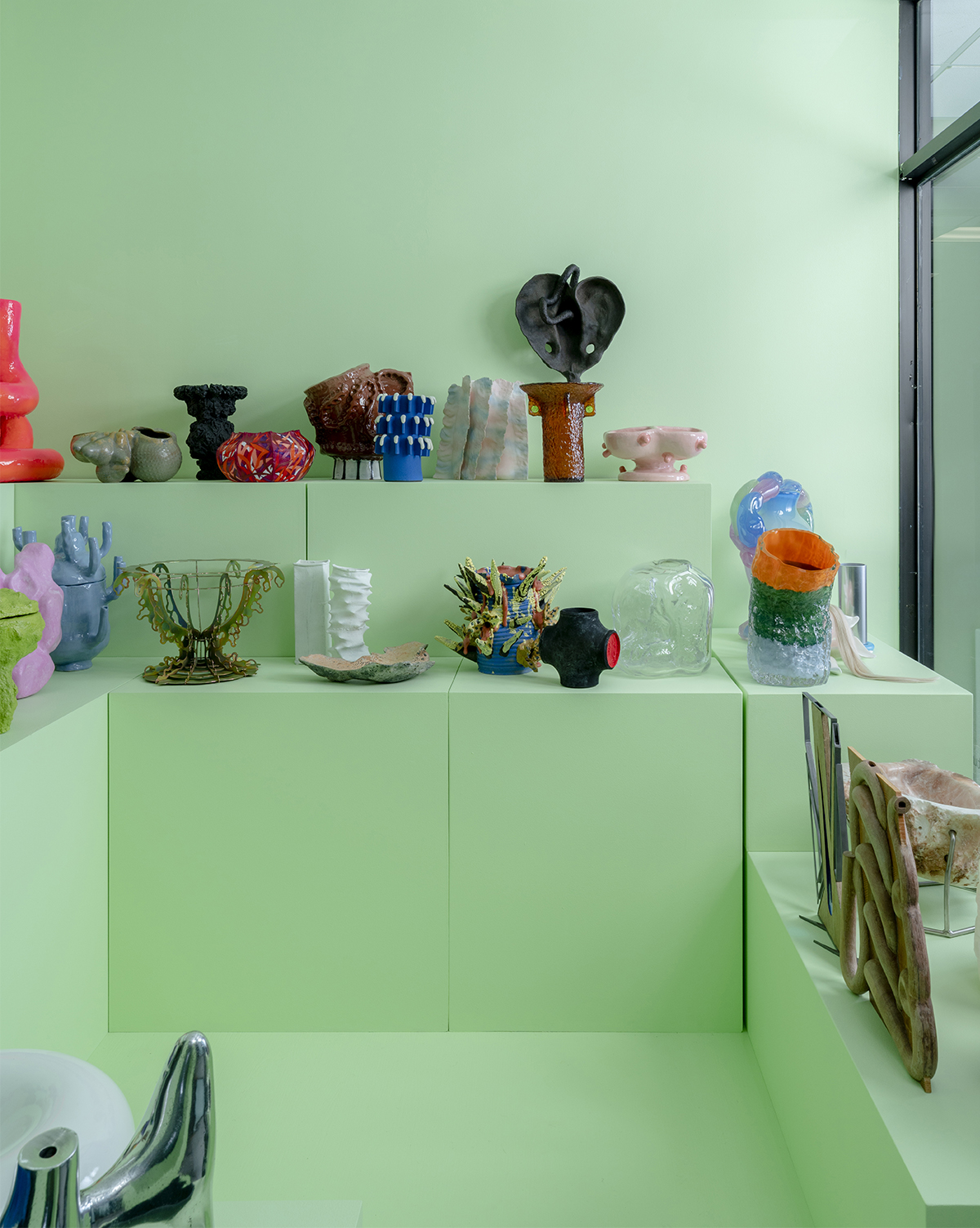 On view at Superhouse until January 16 is a group show curated by Stephen Markos for his new Vitrine concept at Chinatown's mini-mall. For the show, Markos chose 50 of-the-moment designers and artists to create a vessel that explores the line between function and decoration. The results include a cloudy glass platform bowl by Kouros Maghsoudi, a finned ombré vase by Brecht Wright Gander, an oddball fruit holder by Polina Miliou, and a caged, concave stone vessel by Chen & Kai.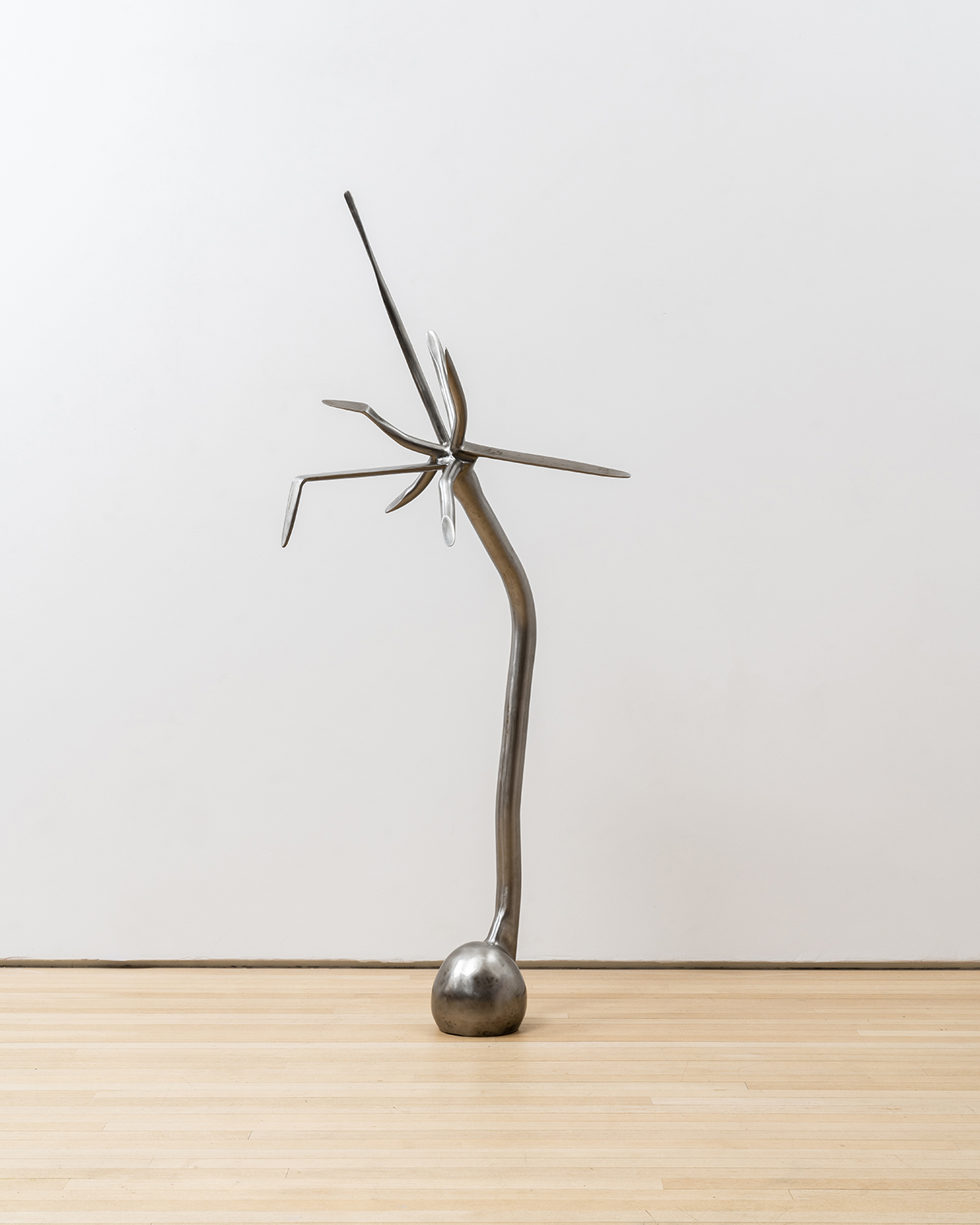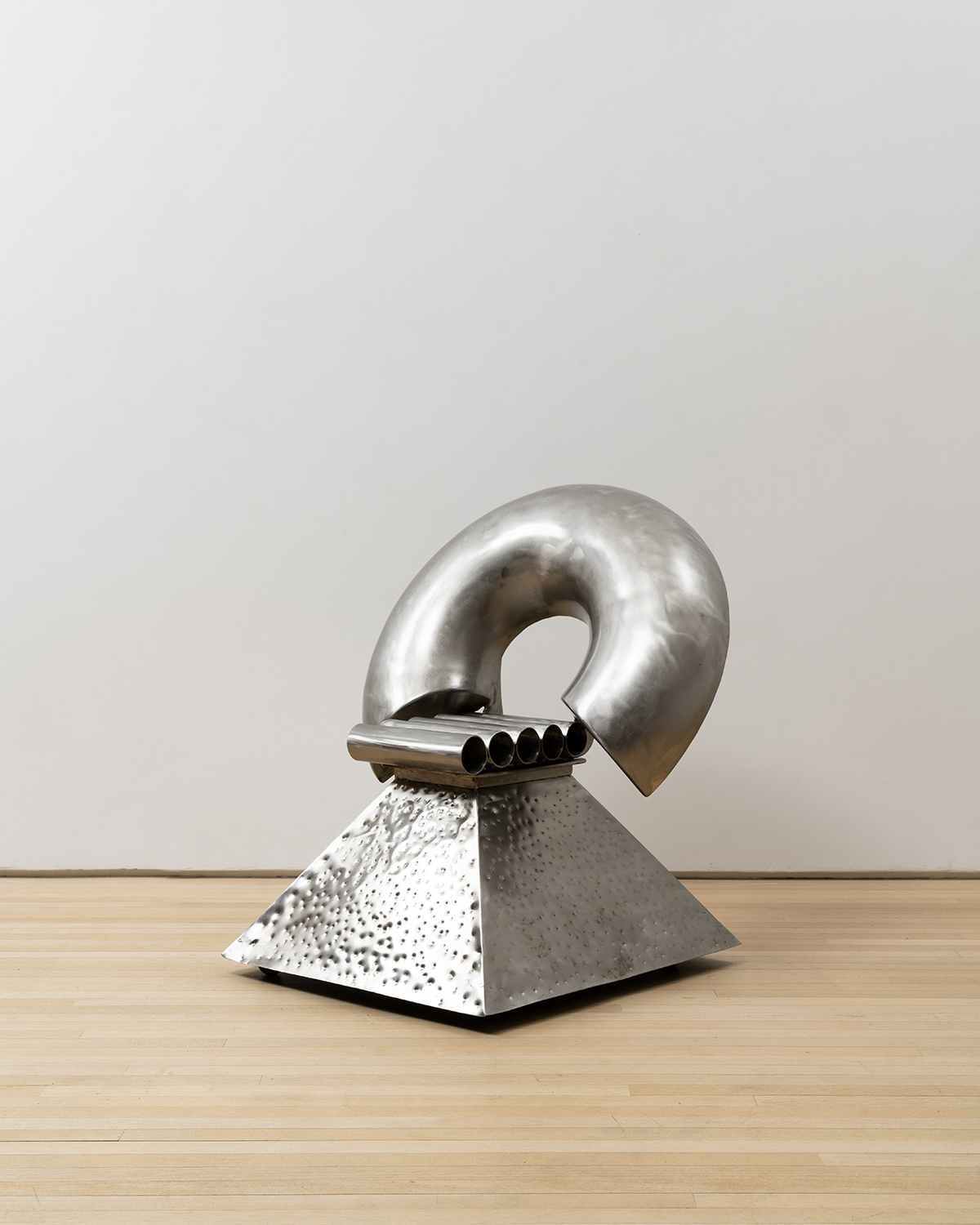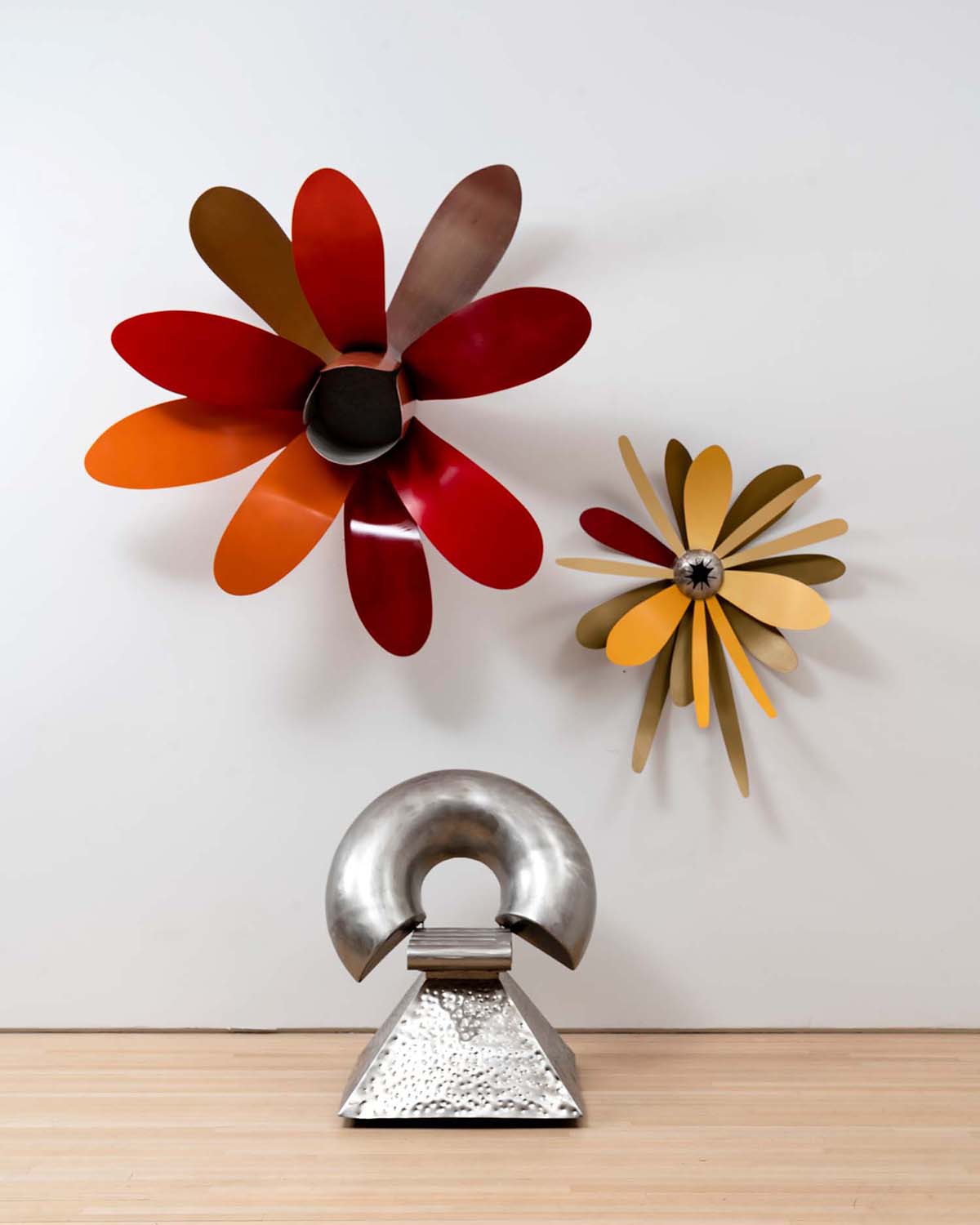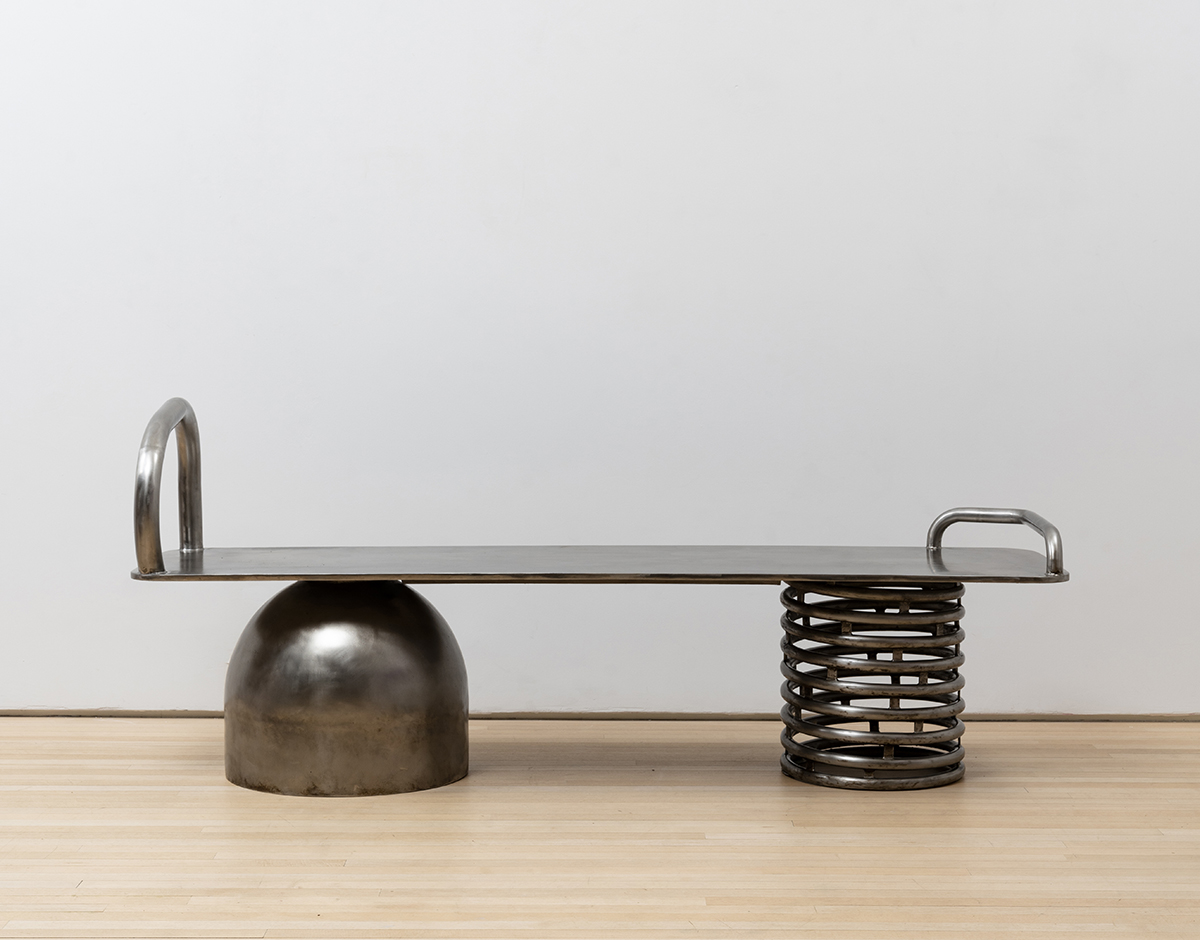 There's nothing I love more than being introduced to an older body of work that's completely unknown to me, which is exactly what Salon 94 Design did at last week's Design Miami when they showed sculptural works — using recycled industrial metal remnants, stainless steel, and aluminum — by the late feminist artist Gloria Kisch, who rose to prominence in the 1970s. People were freaking out over the flowers, but boy, do I love an oversized spring (not to mention that amazing torus chair).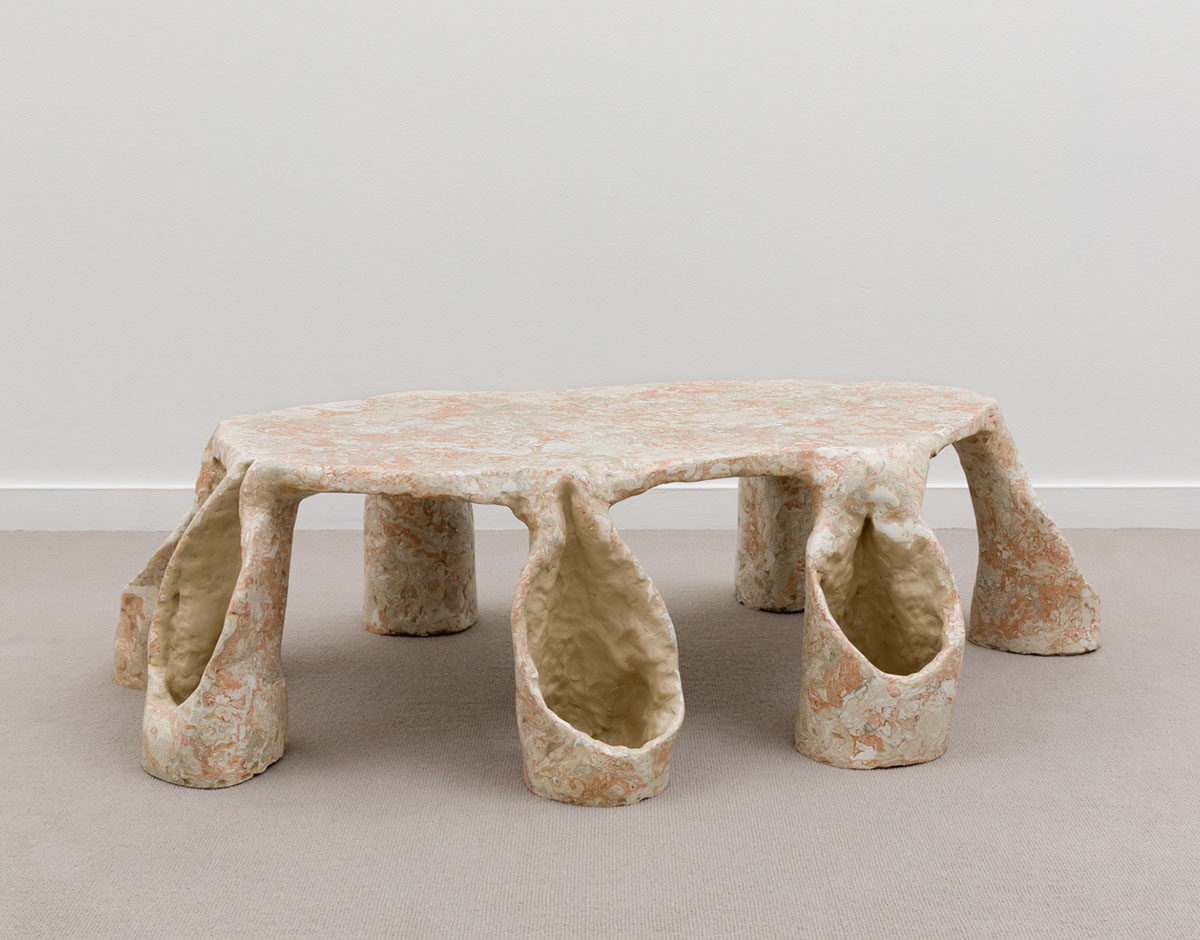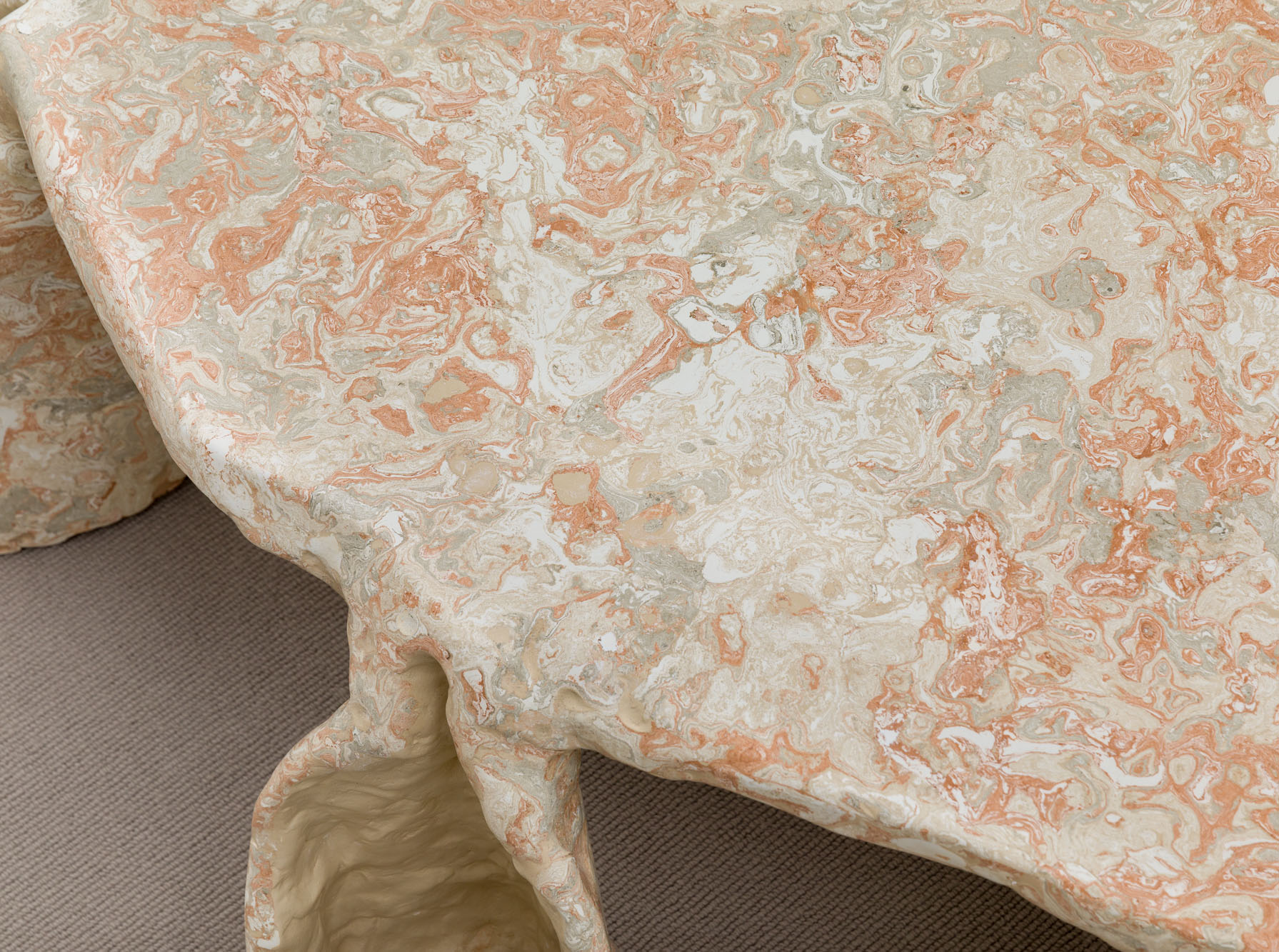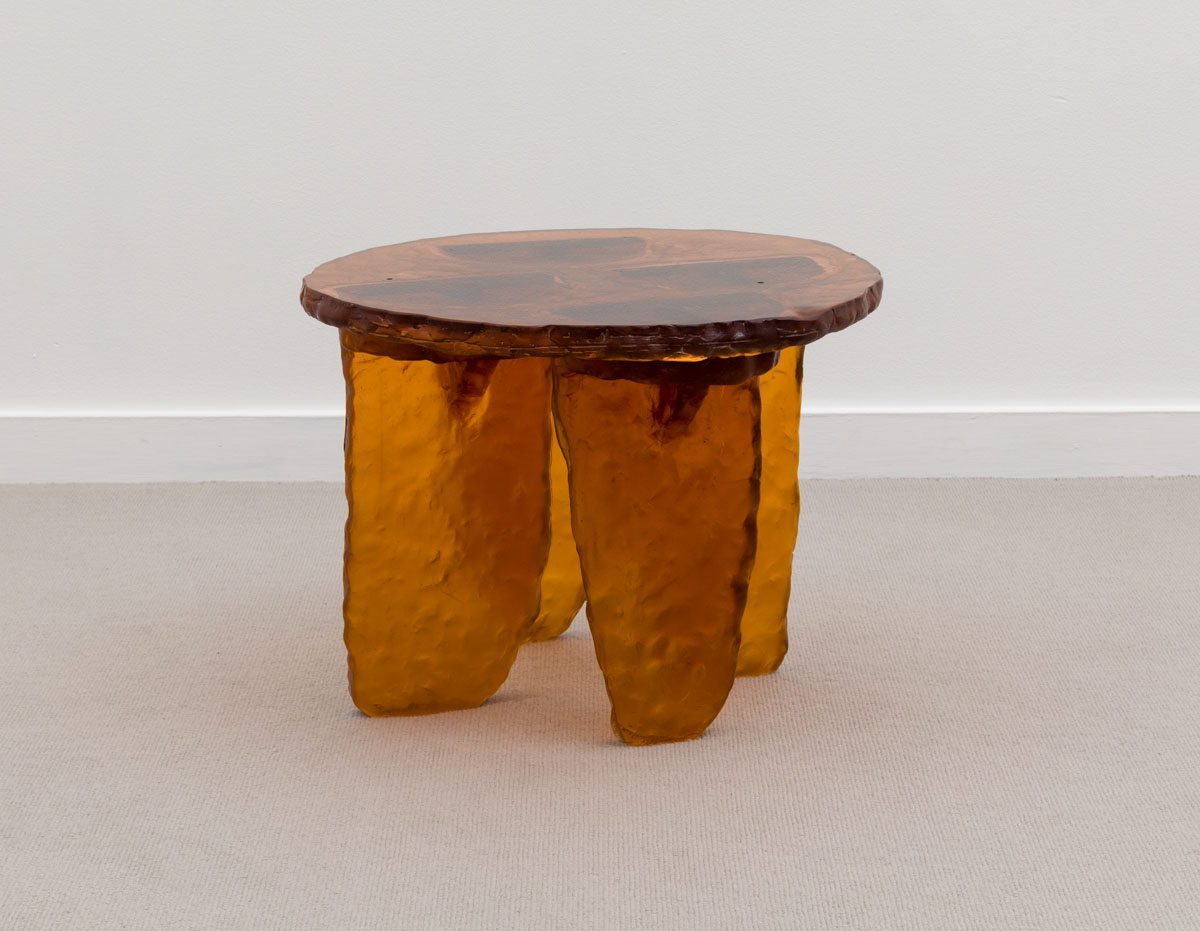 Volume Gallery's presentation at Design Miami included new works by Los Angeles–based designer Ross Hansen, both in glass and in Hansen's signature marbled ceramic epoxy. The ceramic works in particular were a favorite; hilariously called Bootcut, their unusual split, flared legs were like nothing we've seen before.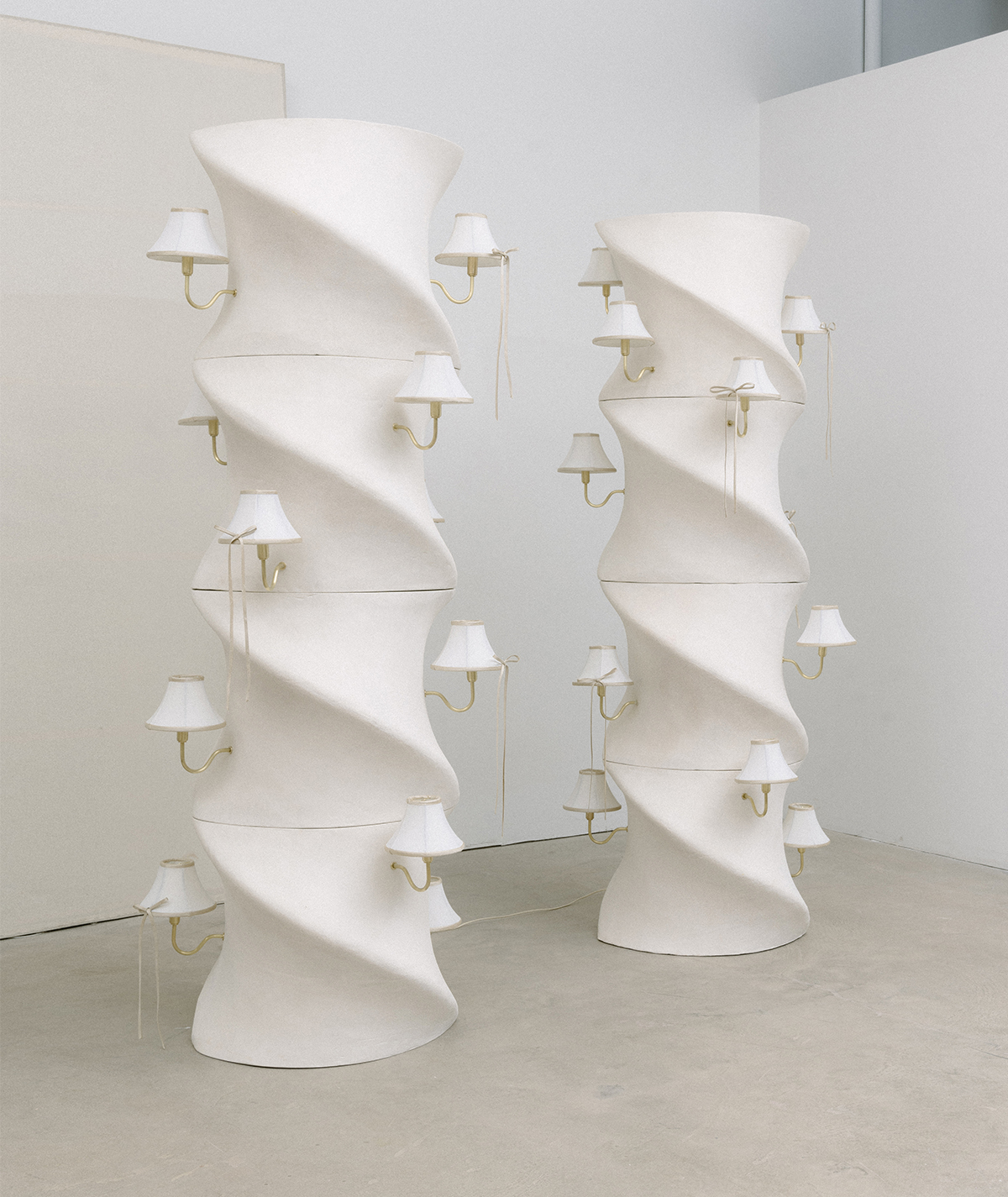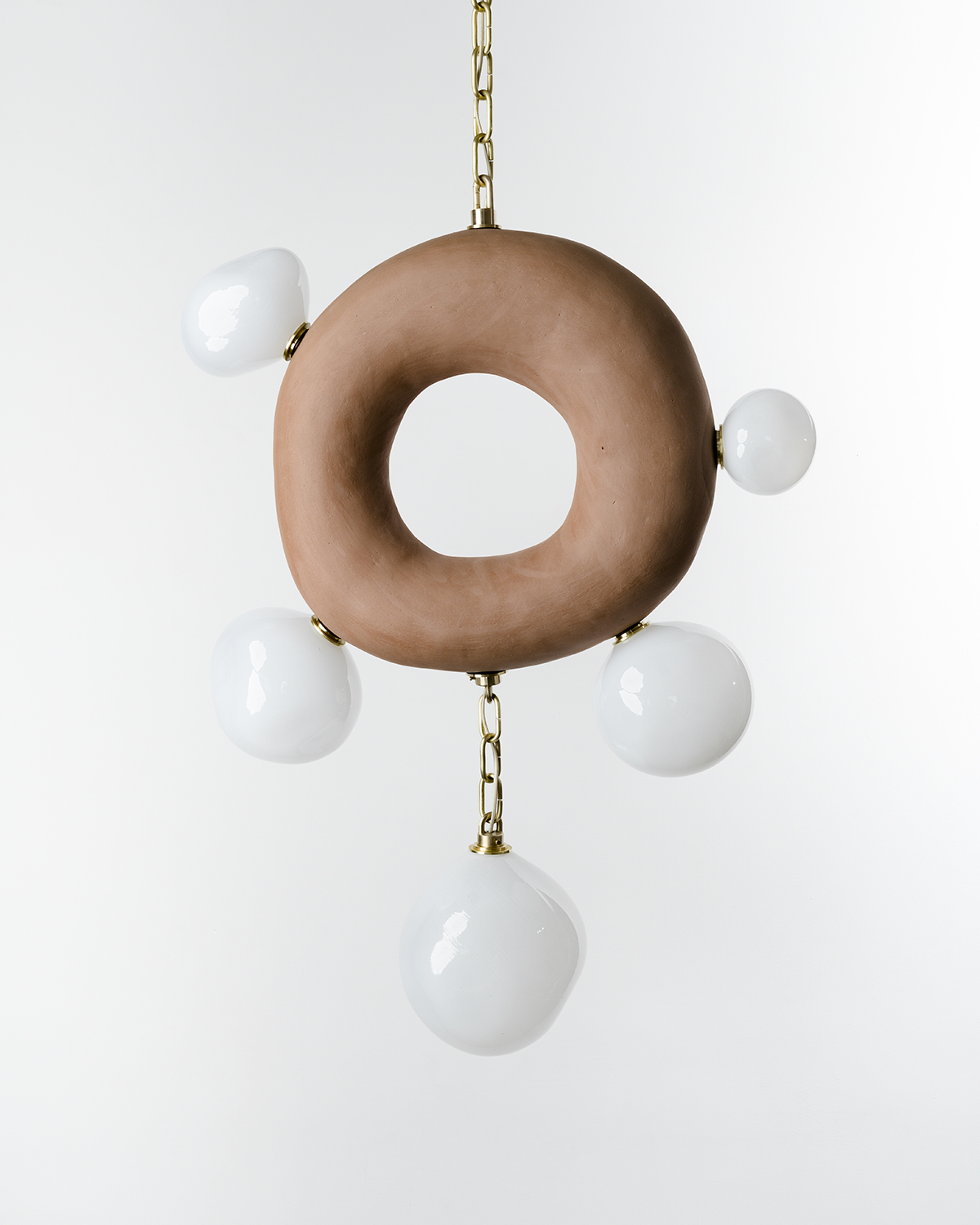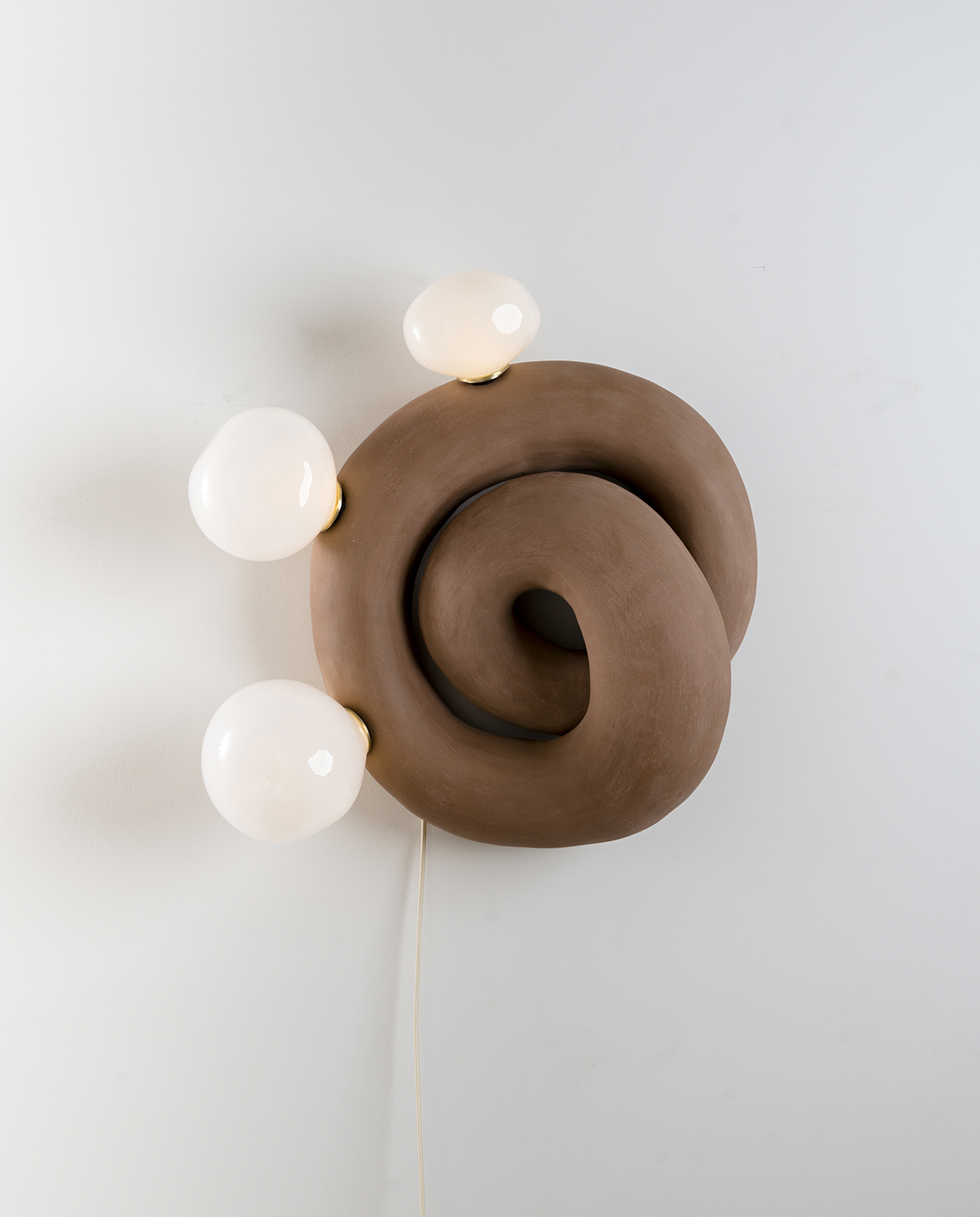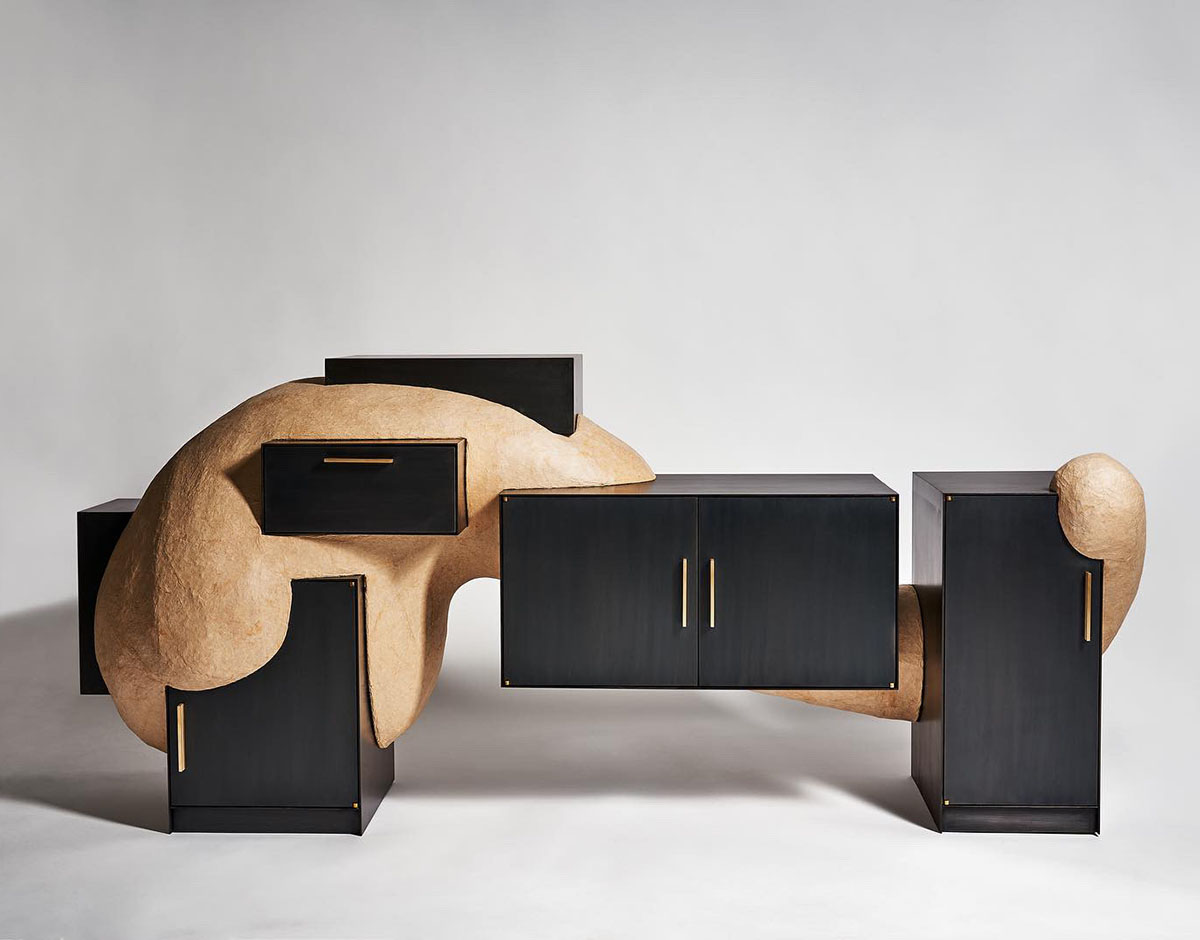 The New York– and Shanghai-based Objective Gallery also had an excellent showing at Design Miami. Eny Lee Parker debuted new lights, though "light" seems almost too flimsy a term to encompass her totemic, curved and stacked ceramic sculptures with their tiny, neo-Victorian lampshades. Meanwhile, artist J McDonald created the credenza that ate itself: Called Swarm, its handmade paper pulp structure, slithering through more traditional casegood-like cabinets, was inspired by the idea of super-organisms and swarm intelligence.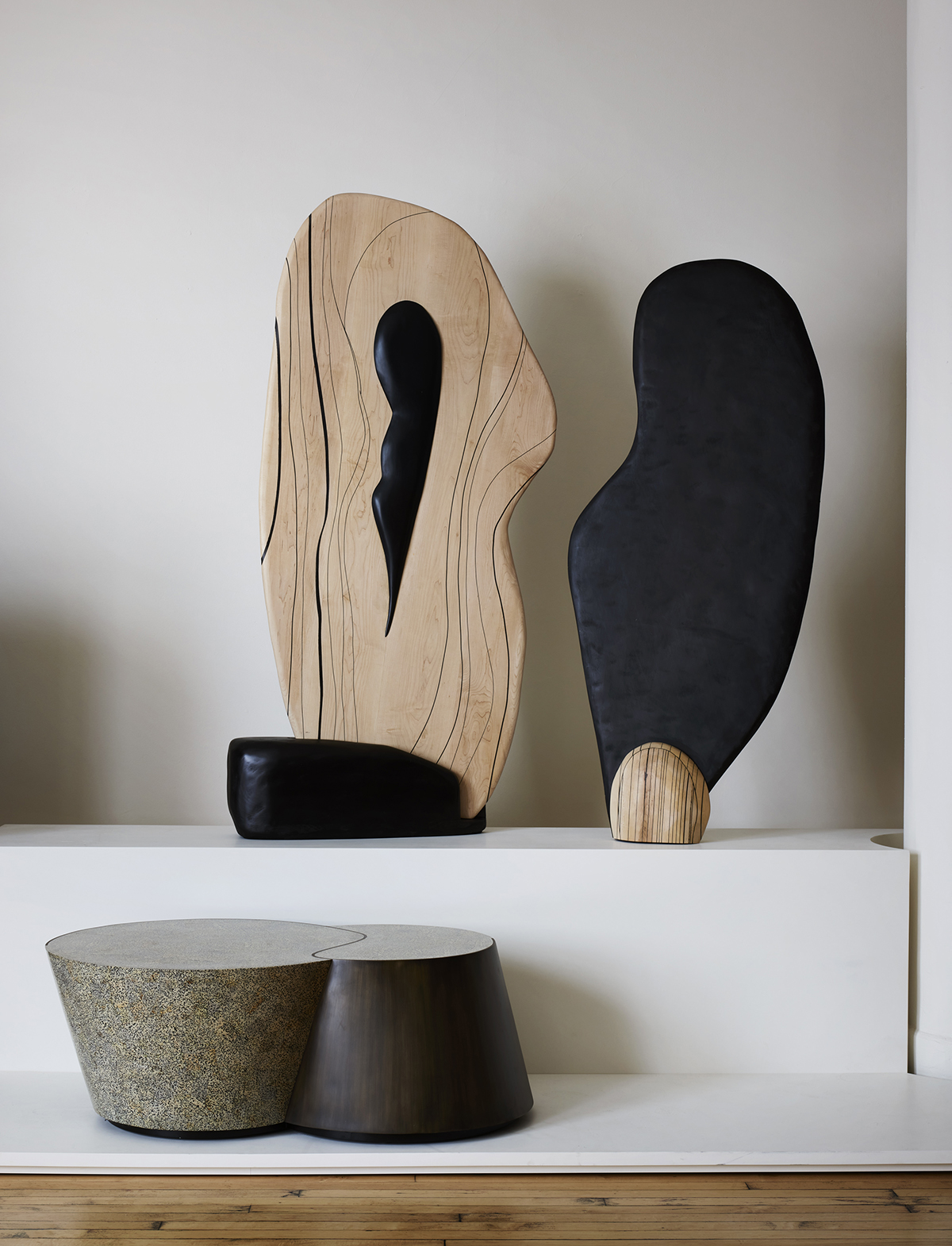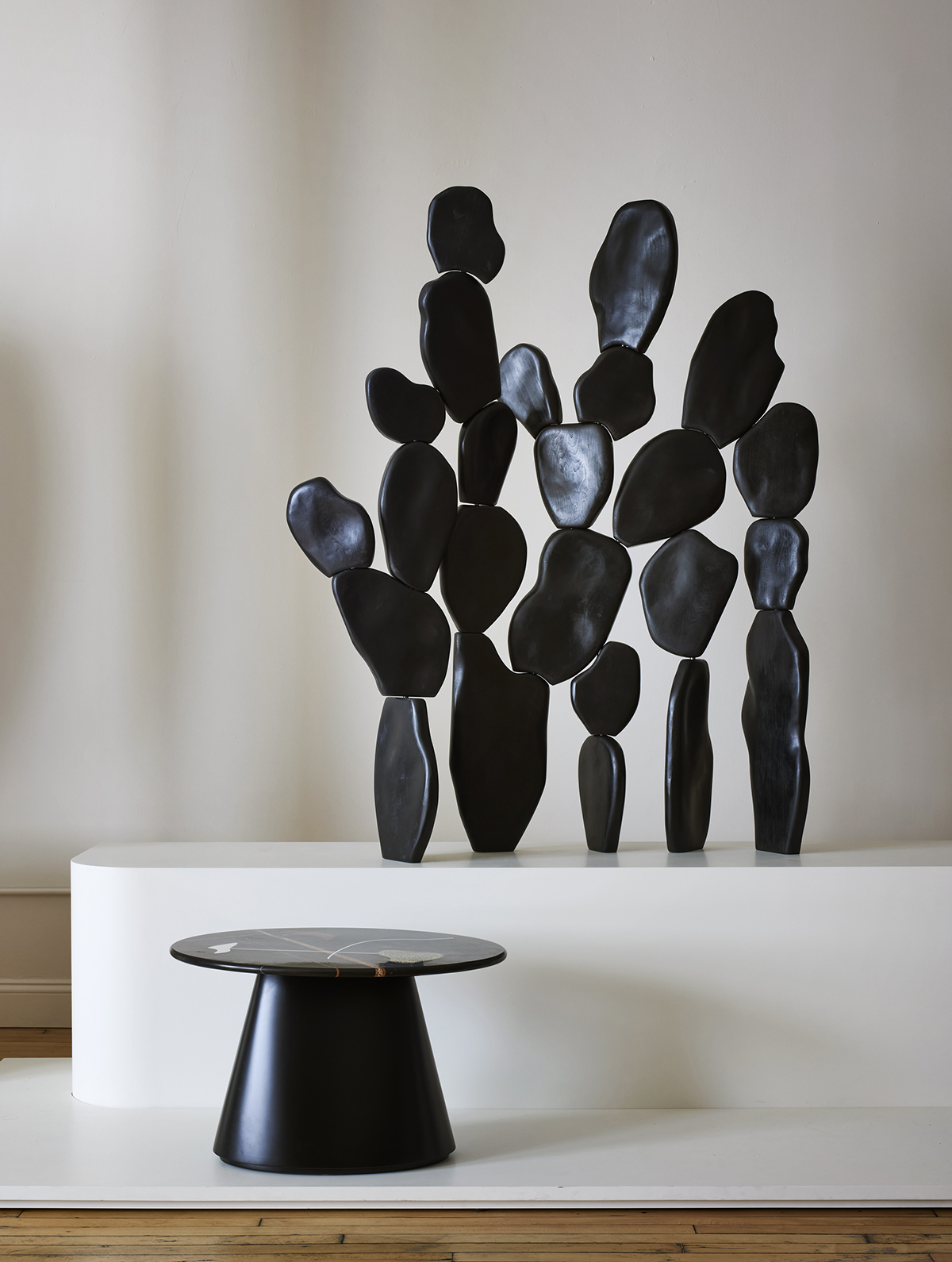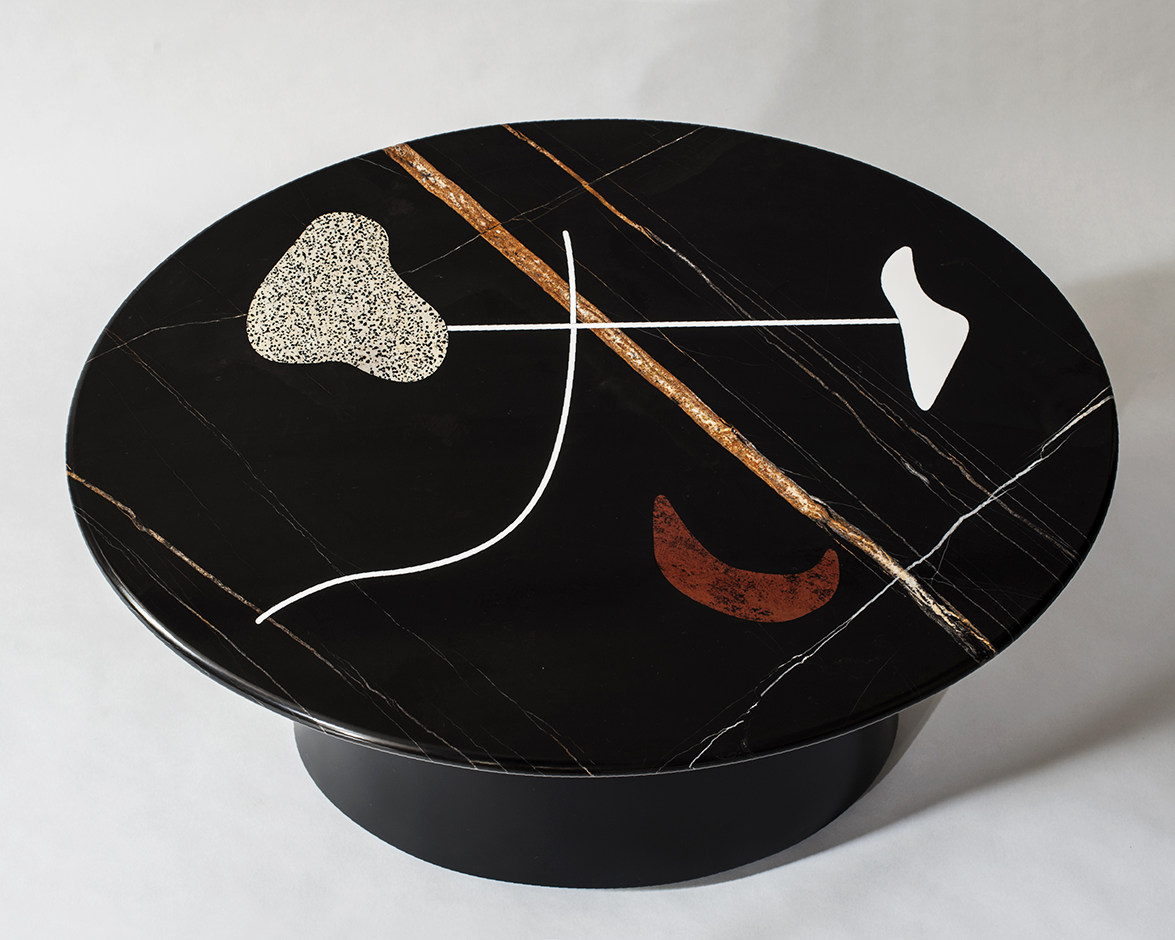 The results of a design competition with RISD's furniture design grad students are on view at the DeMuro Das New York showroom until January 1. The brief asked students to design two pieces: one to be self-produced in class and a second for production by DeMuro Das' New Delhi factory. The winners were Alexis Tingey, who designed a set of ballerina-inspired tables and a room divider; Virginia Gordon, who created a stone marquetry table and screen that pays homage to Surrealism and the American Southwest; and Maxwell Taylor-Milner, whose research centered around Japanese vernacular architecture, resulting in a thatched Shou Sugi Ban cabinet and brass hardware.
Discoveries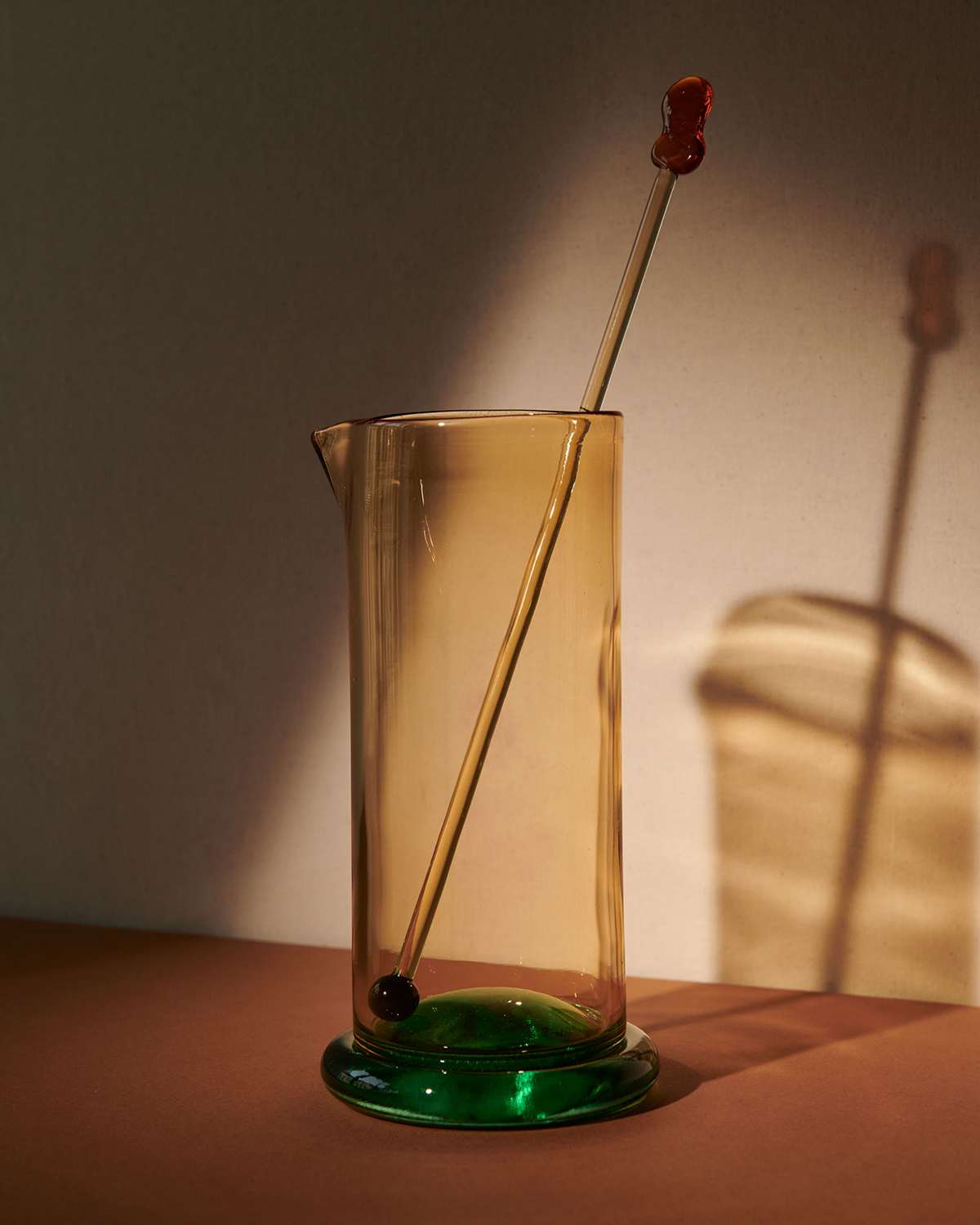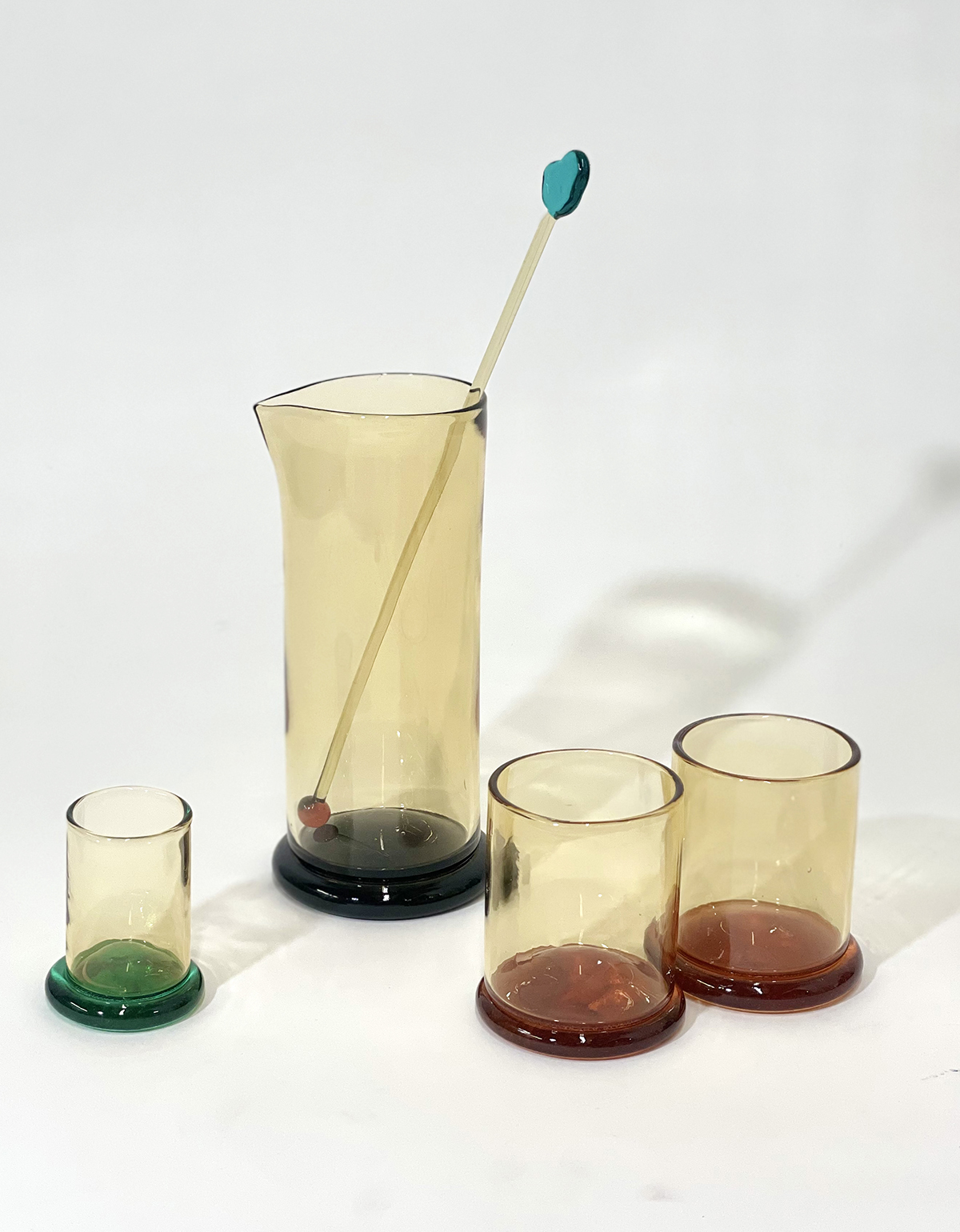 Separately, designers Sophie Lou Jacobsen and Grace Whiteside of Sticky Glass are changing the whole aesthetic of glassware, so we were particularly psyched to find the two working together. They dropped their first collaborative effort, the Fritter Cocktail Collection, this week and while the forms are more traditional than anything in their solo work, the bulbous colored bases and blobby stirring sticks provide just the right amount of contemporary weirdness. Styled photos by Clement Pascal, styling by Natasha Felker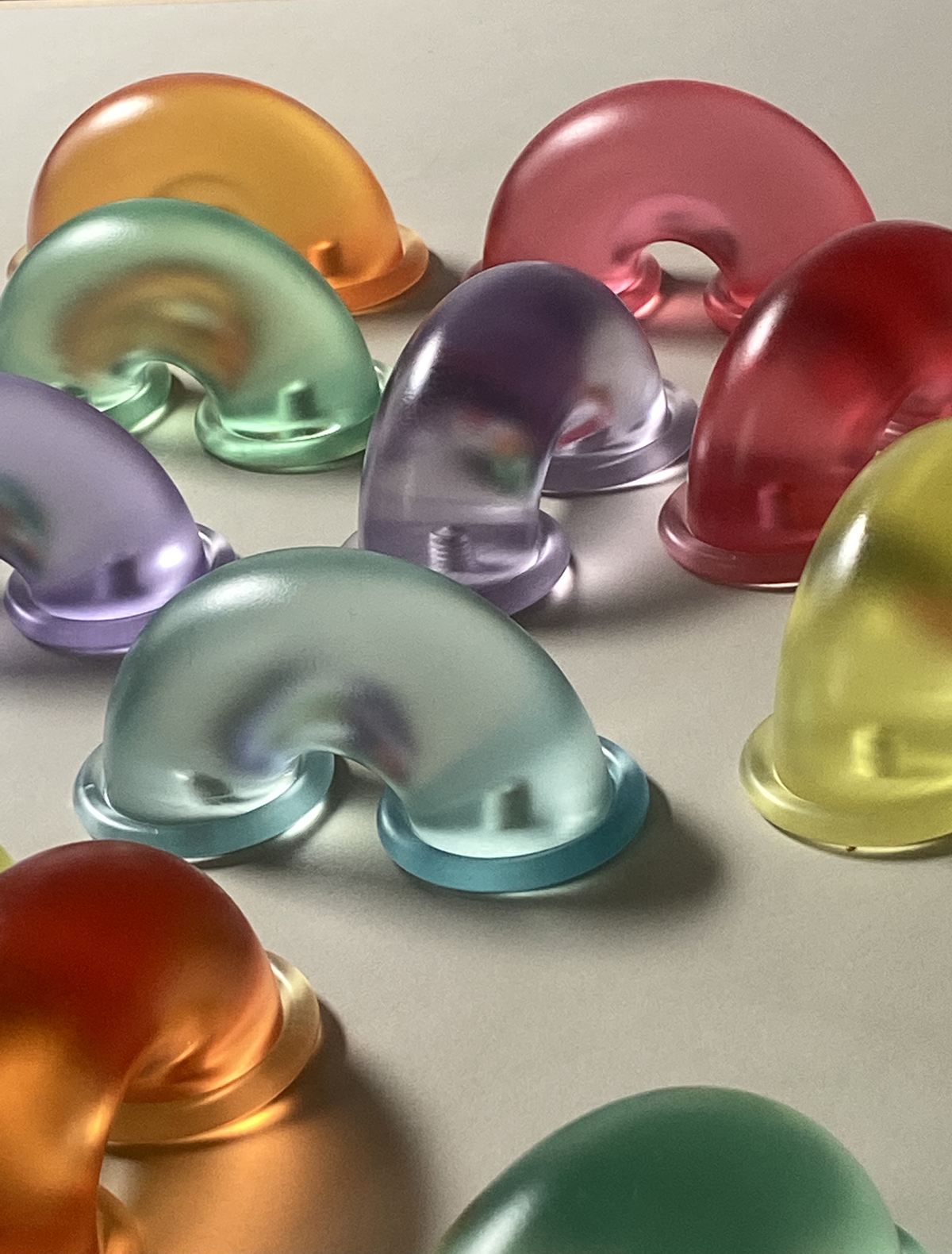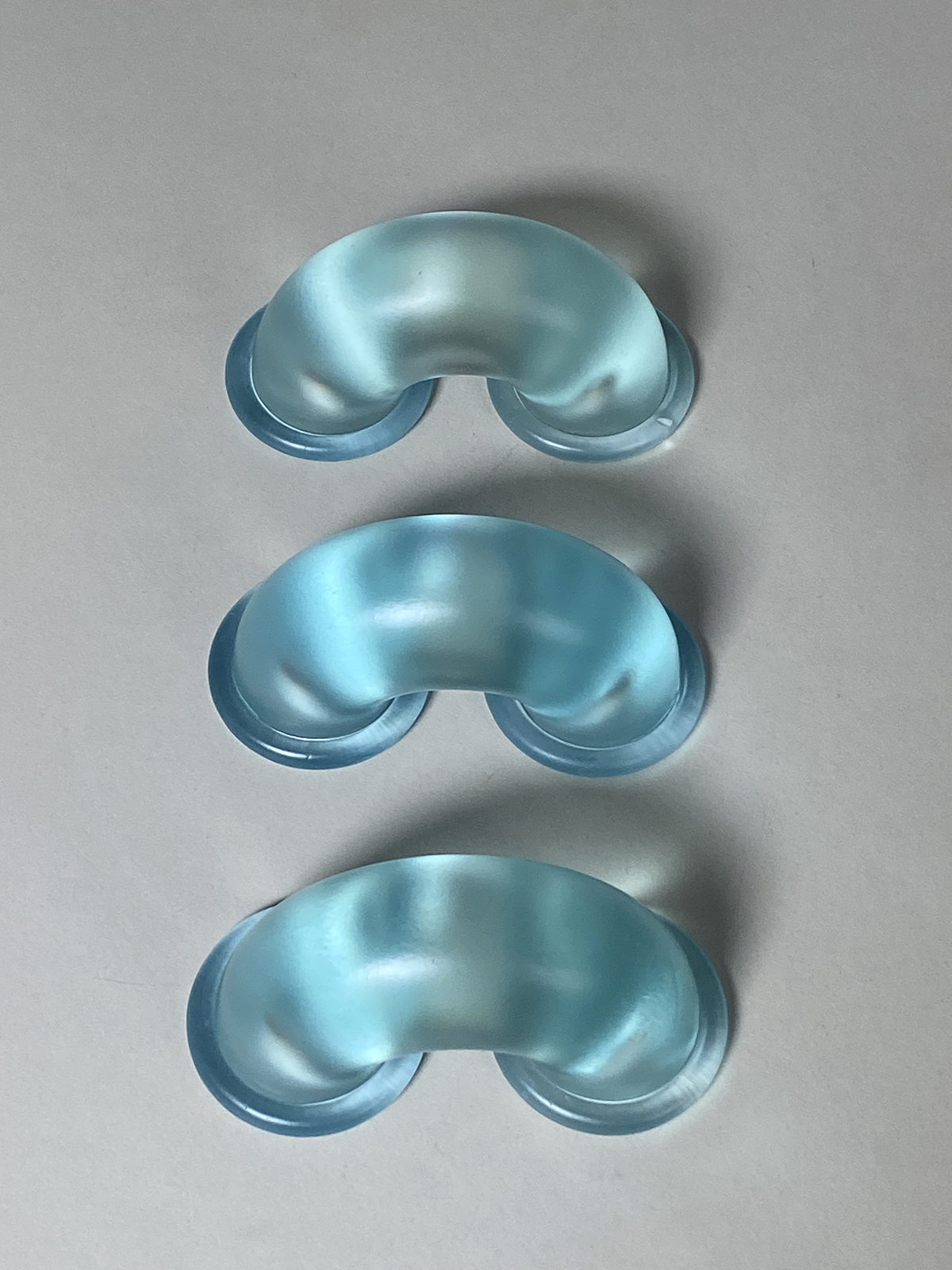 We've been waiting for Sam Stewart to make a household product that was cheap, fun, and affordable, and the New York designer delivered with these chunky macaroni-shaped door pulls made from resin. Legit cannot wait to see these deployed in an interior, and hope this is just the first of many products in Stewart's online store!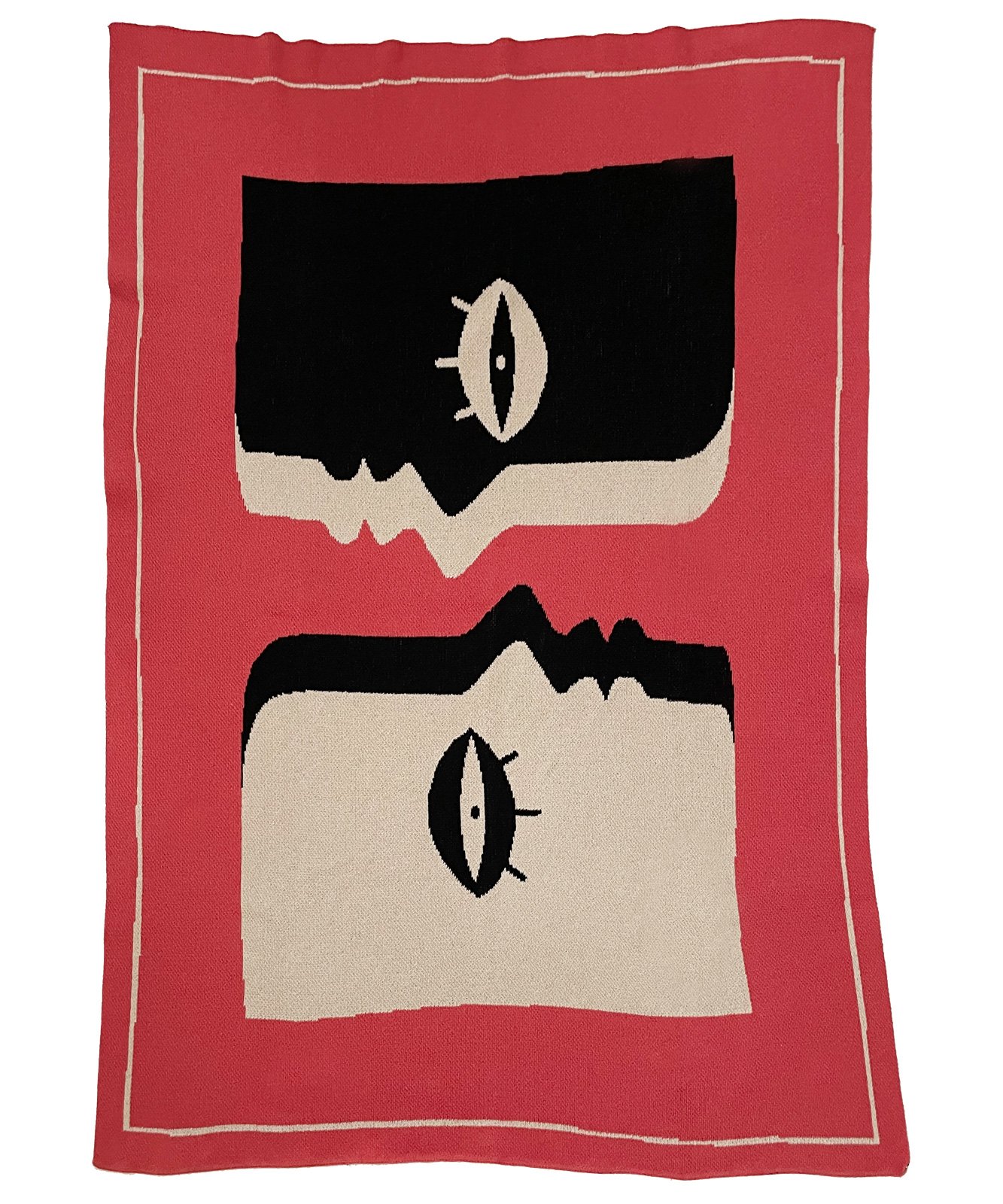 Cold Picnic just released their second annual student capsule collection, featuring knit blankets in recycled cotton and polyester yarn, created by young Black talents who are interested in pursuing a career in art and design. We particularly love this Face to Face blanket by designer Neena Bui.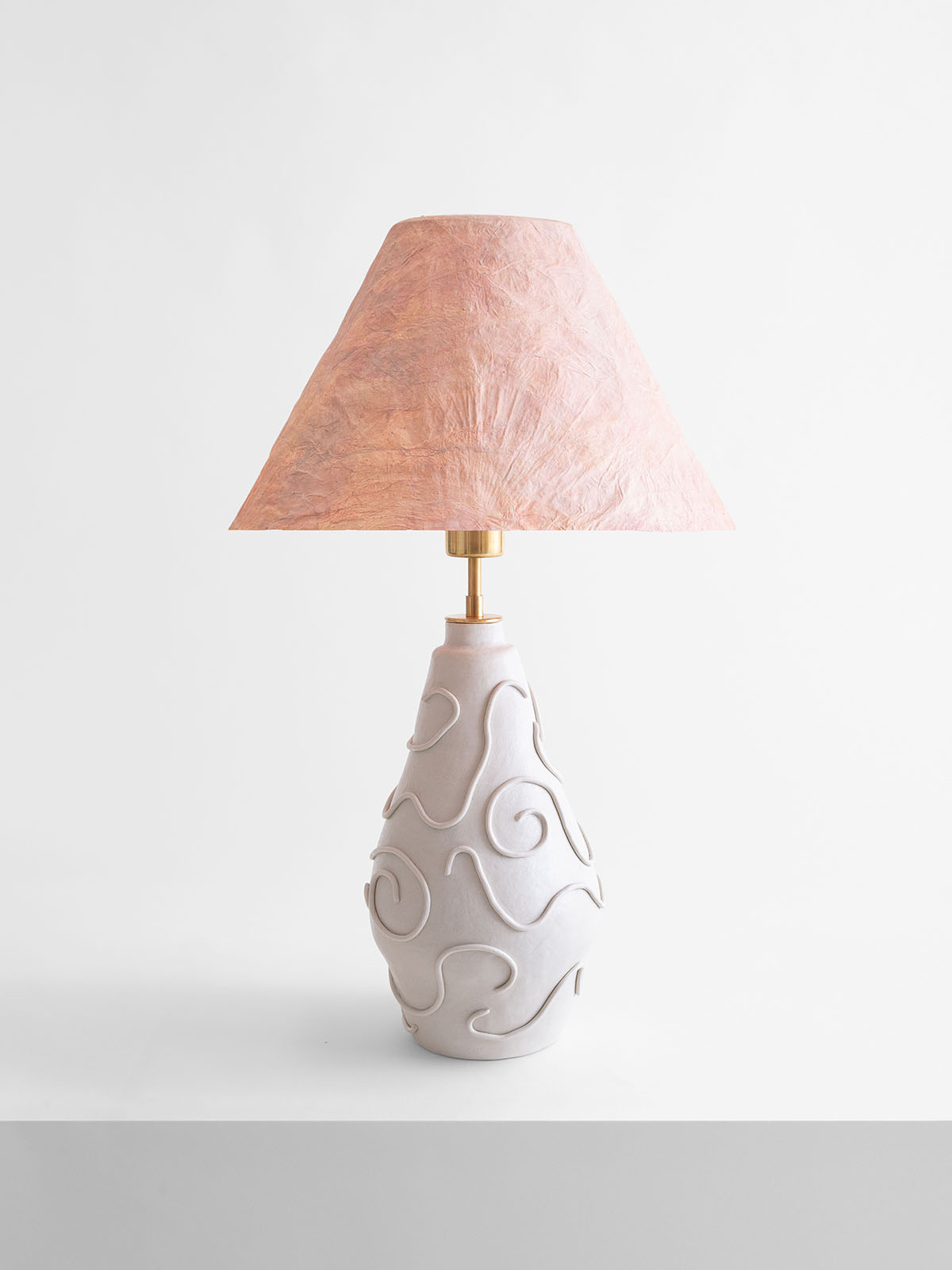 Remember these silk scarves by Gabriella Picone of Idda Studio? The designer released her first collection of ceramic lamps this month, and we love this one with a papier-mâché shade. Each one is one-of-a-kind available on her site.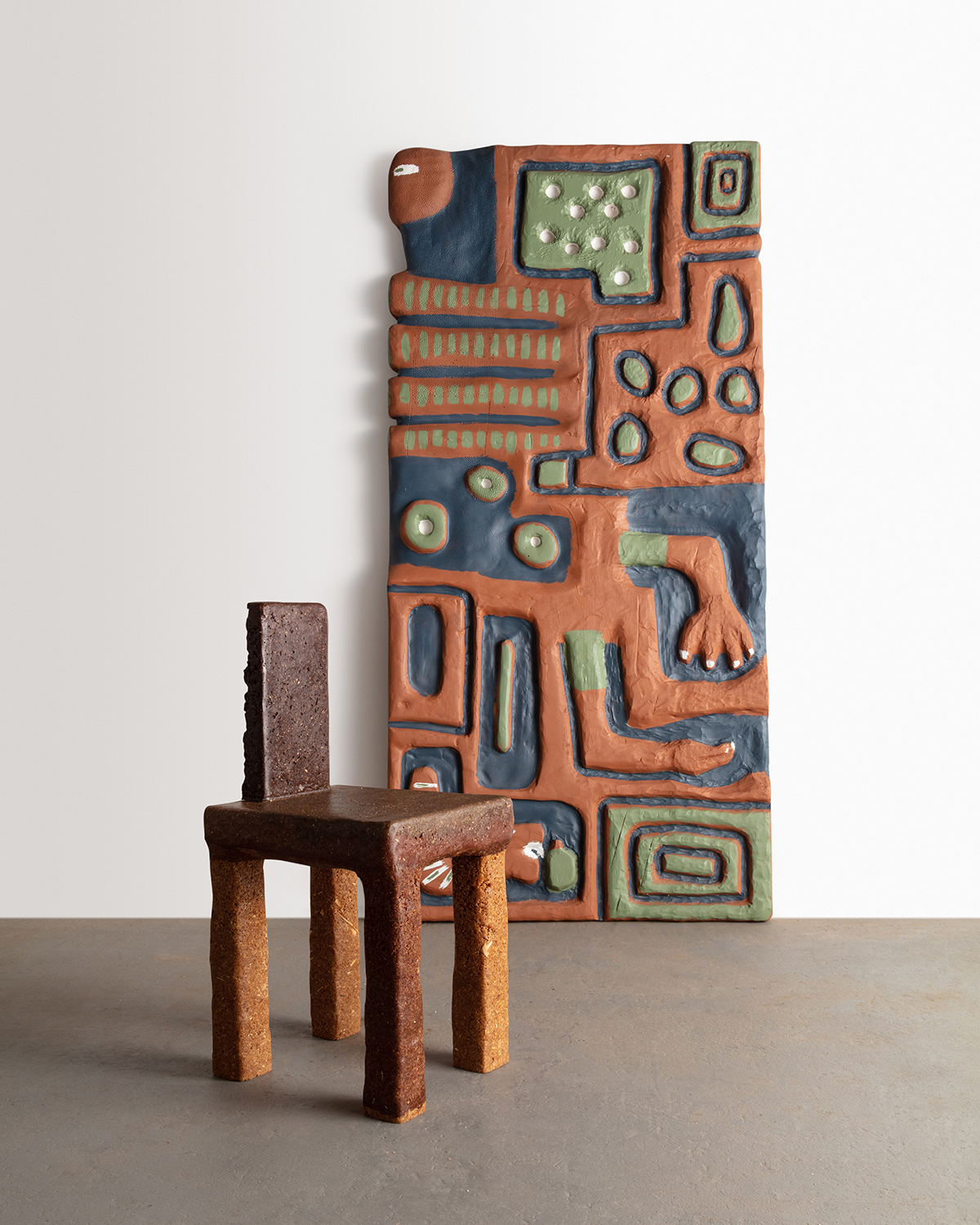 We don't know much about this sawdust chair and sculptural wall panel by Casey McCafferty that we spied on Instagram, but it was worth a share! Digging the more colorful direction his work is going in.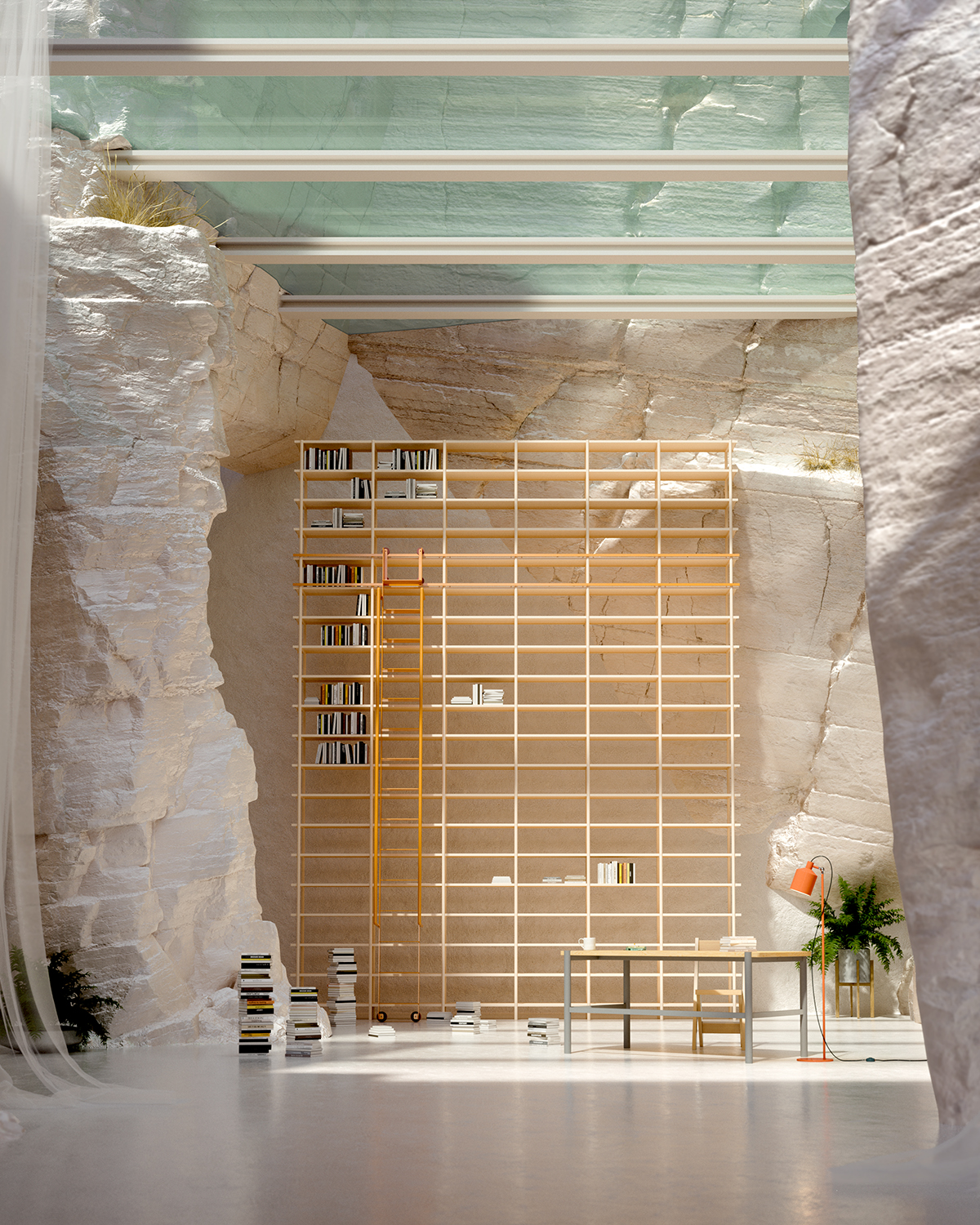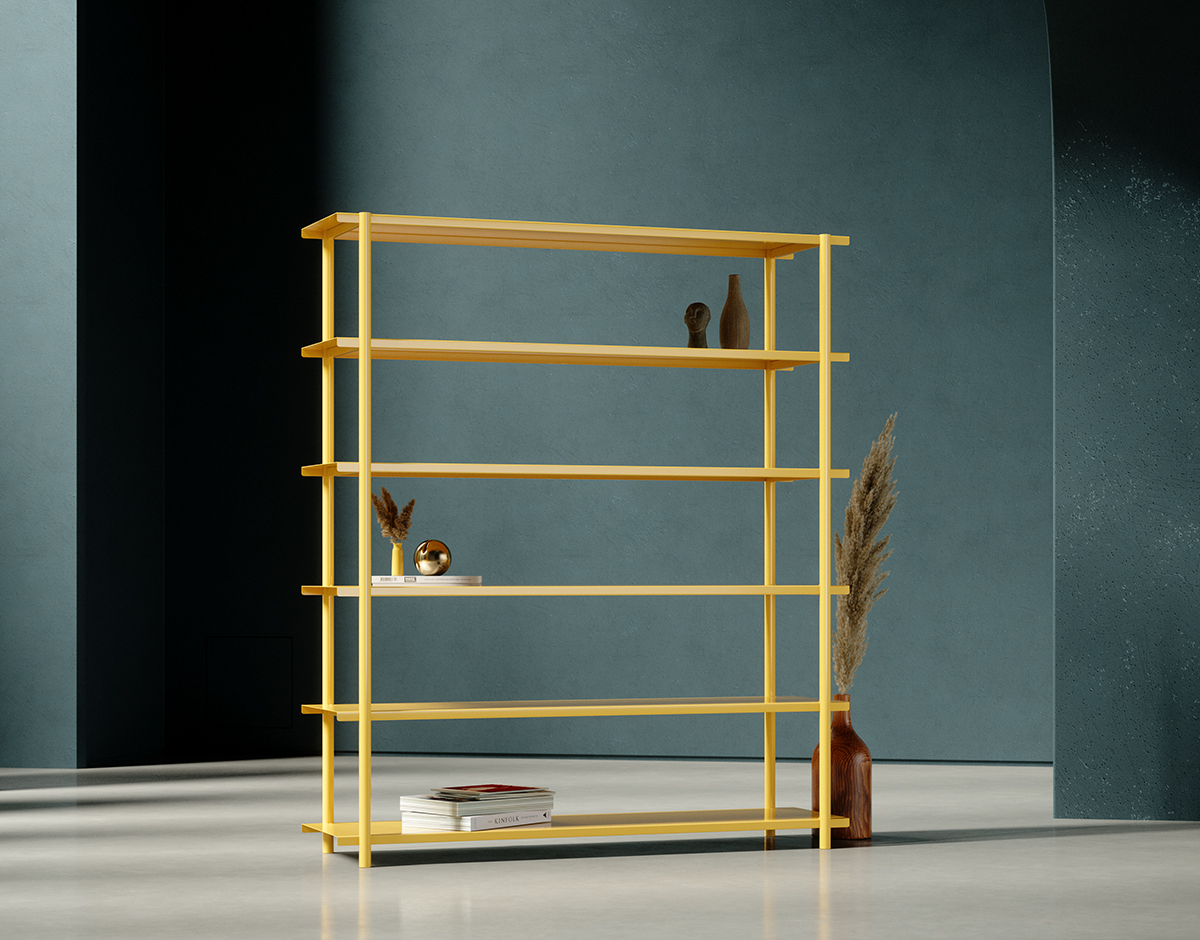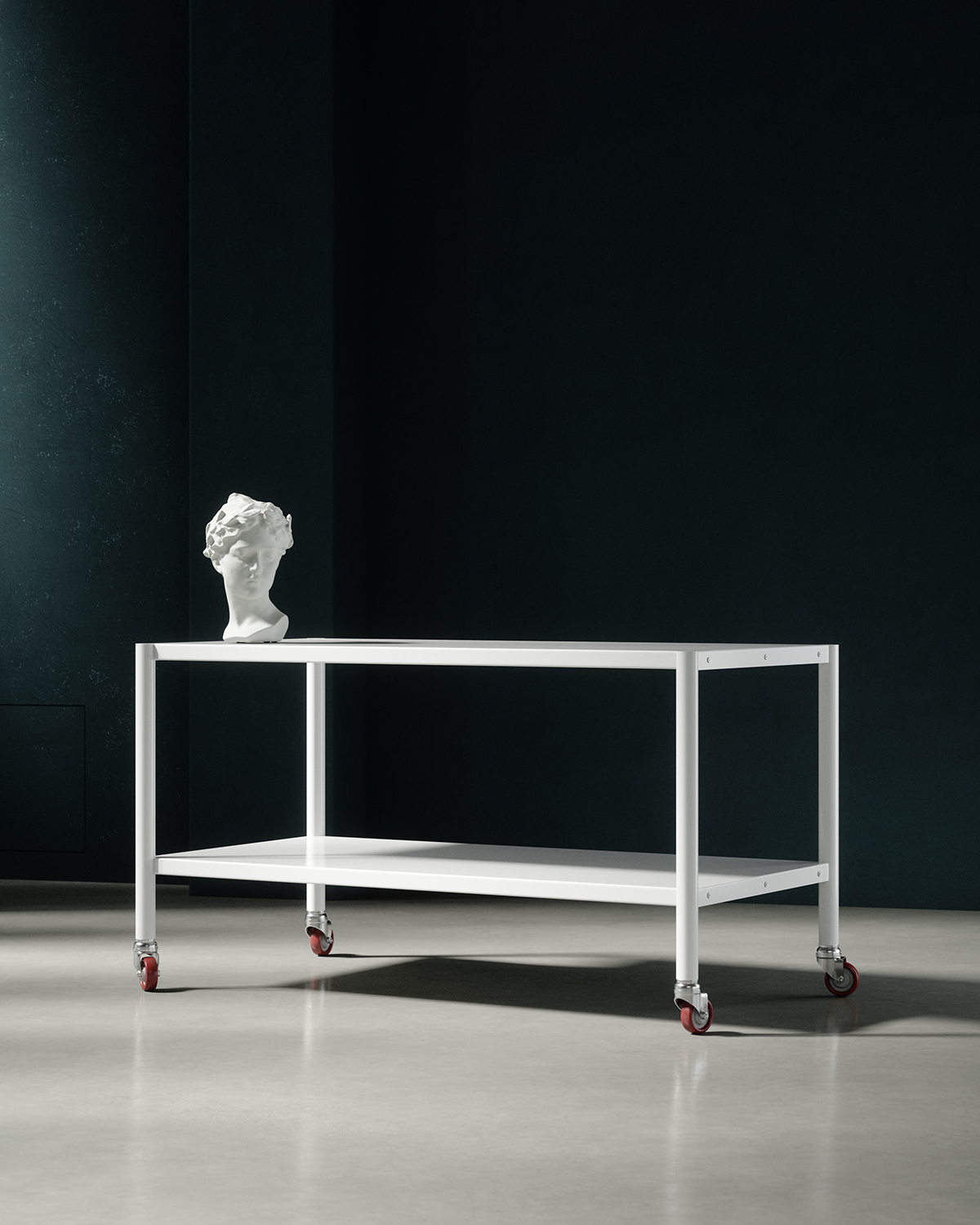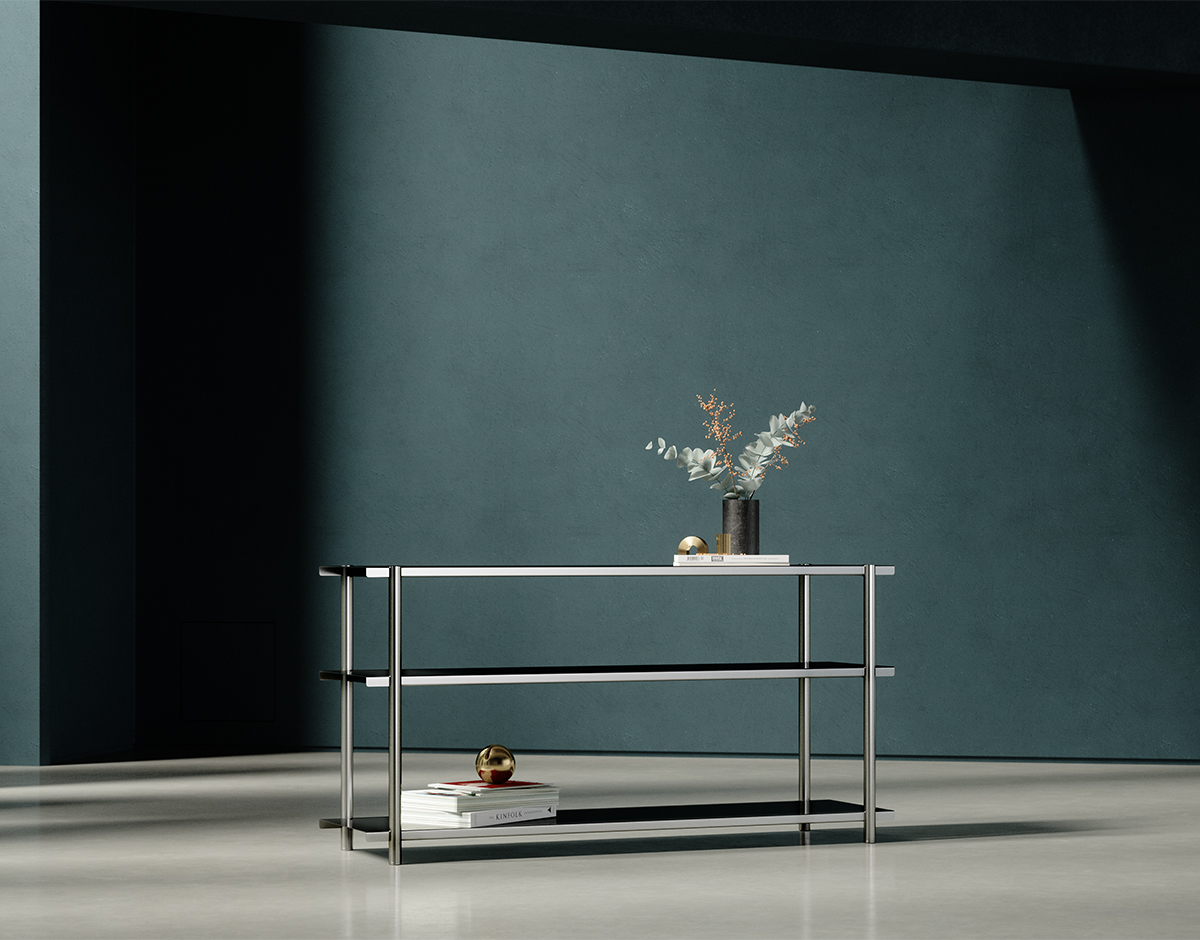 To highlight the versatility of its Scaffold open shelving system, Bestcase tapped David Allan of the Canadian firm Renderfolk to create an immersive 3D environment: The Cave Residence, an underground home situated in a limestone ravine, with some units freestanding and some built into the rock face. Truly epic.
Interiors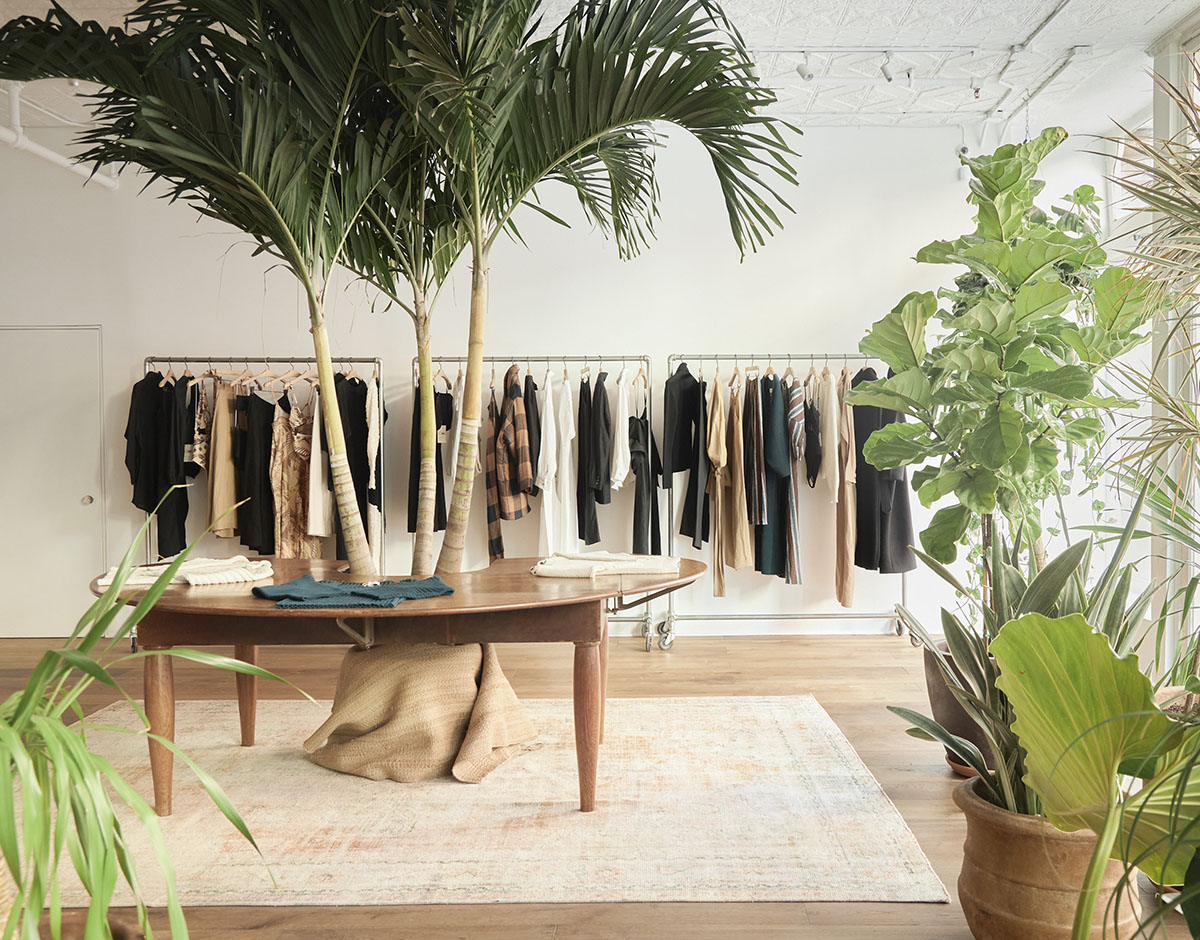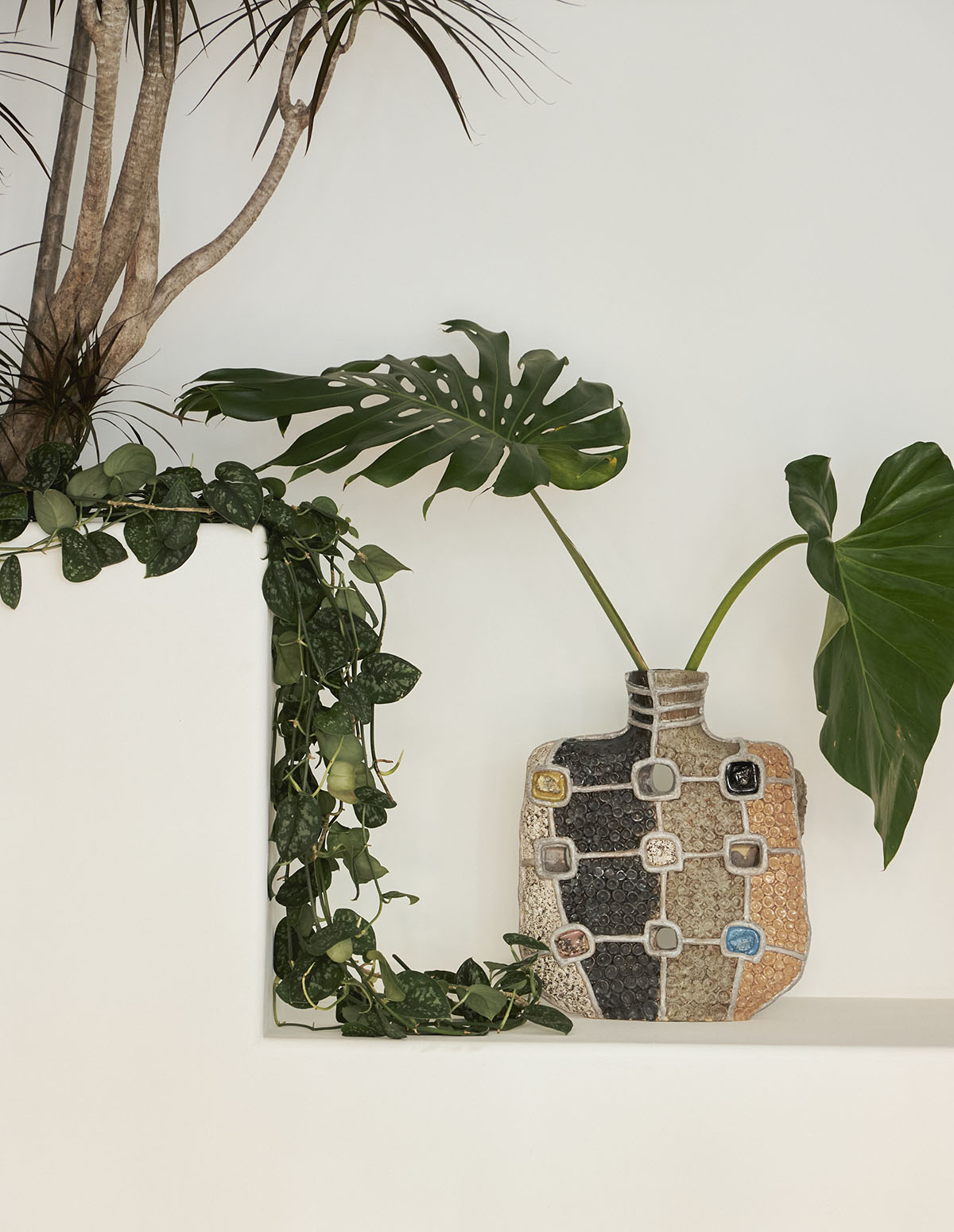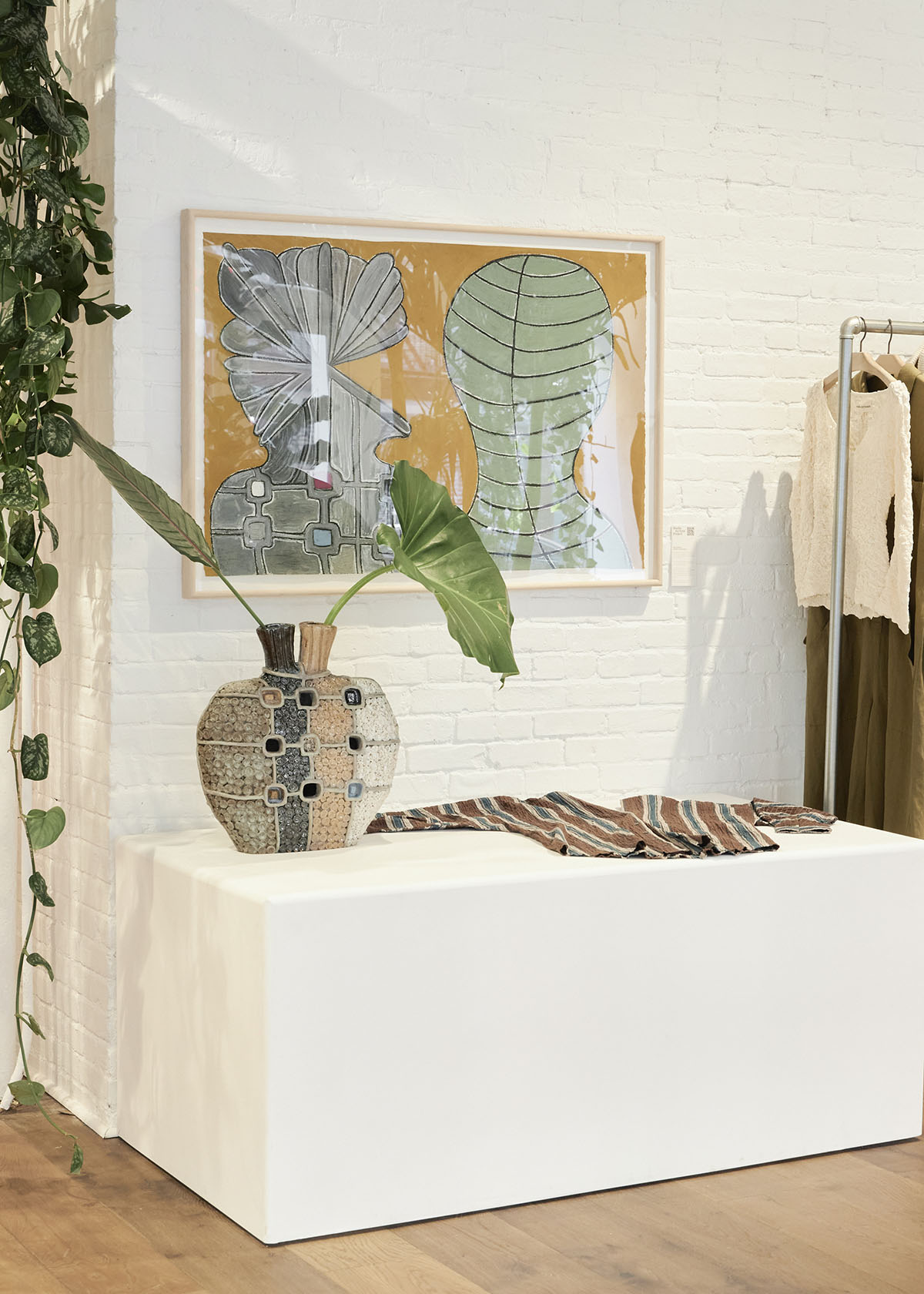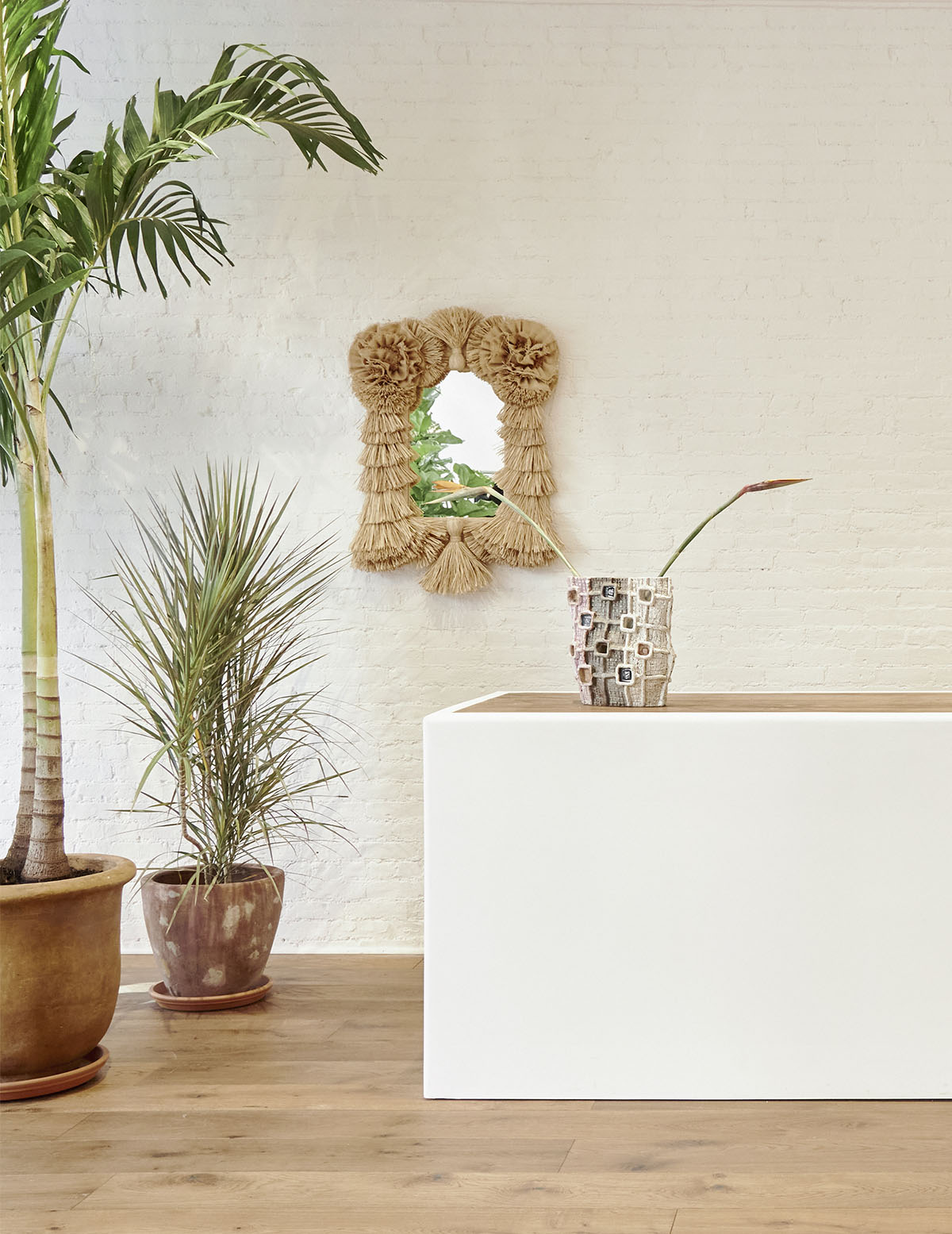 In the area of fashion, I have essentially four ride-or-dies: Roucha, Rachel Comey, H&M, and Mara Hoffman, who opened up the brand's very first boutique in Soho this week. Excited to finally try things on in person, but also excited for the interior concept, which includes a greenhouse of plants by landscape designer Kari Elwell of Mingo Designs, custom palm fiber mirrors, Noguchi lights, and lots and lots of vintage. The first in a rotating selection of works from the archives of established artists is Elisa Soliven, a ceramicist and sculptor who reimagines traditional vessel forms in clay and embedded ceramic.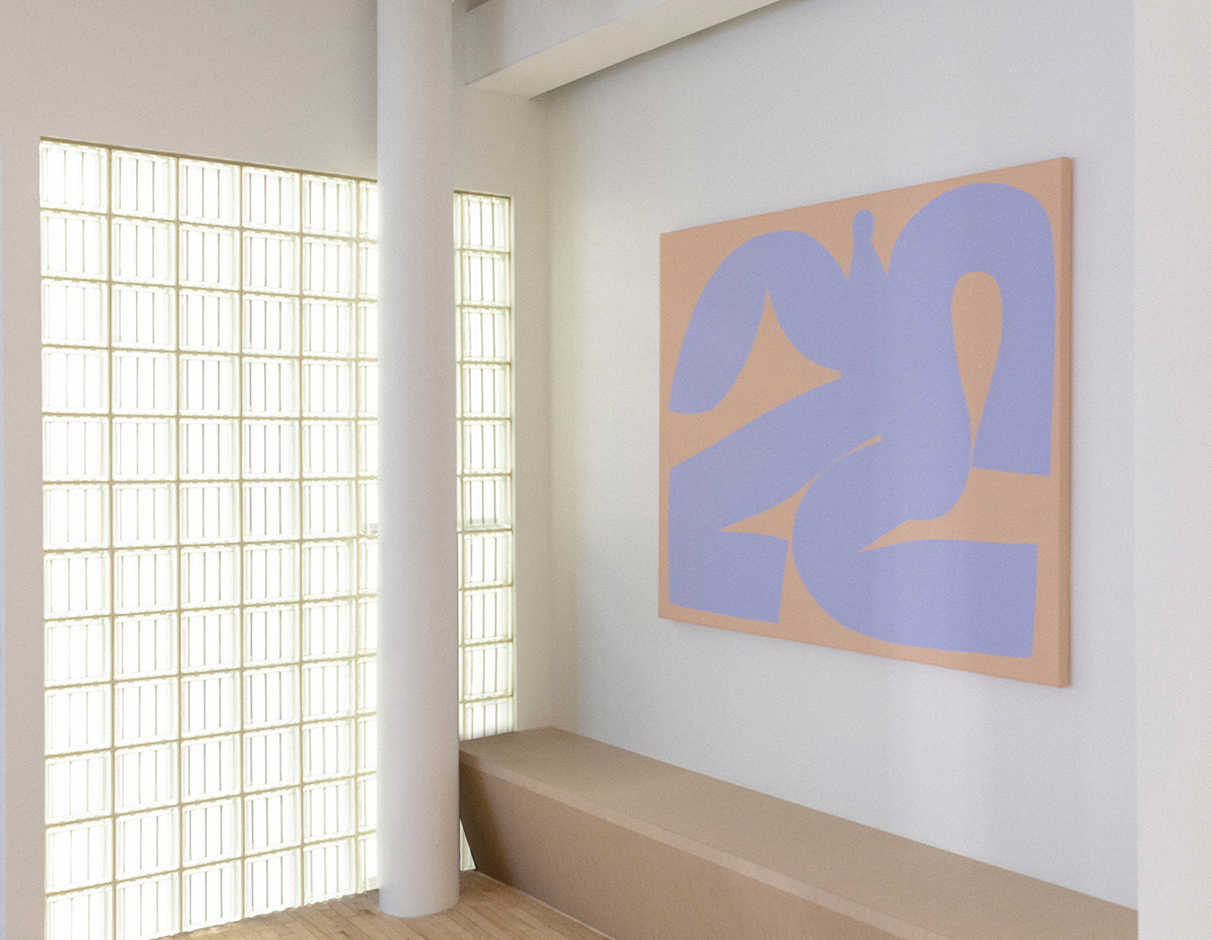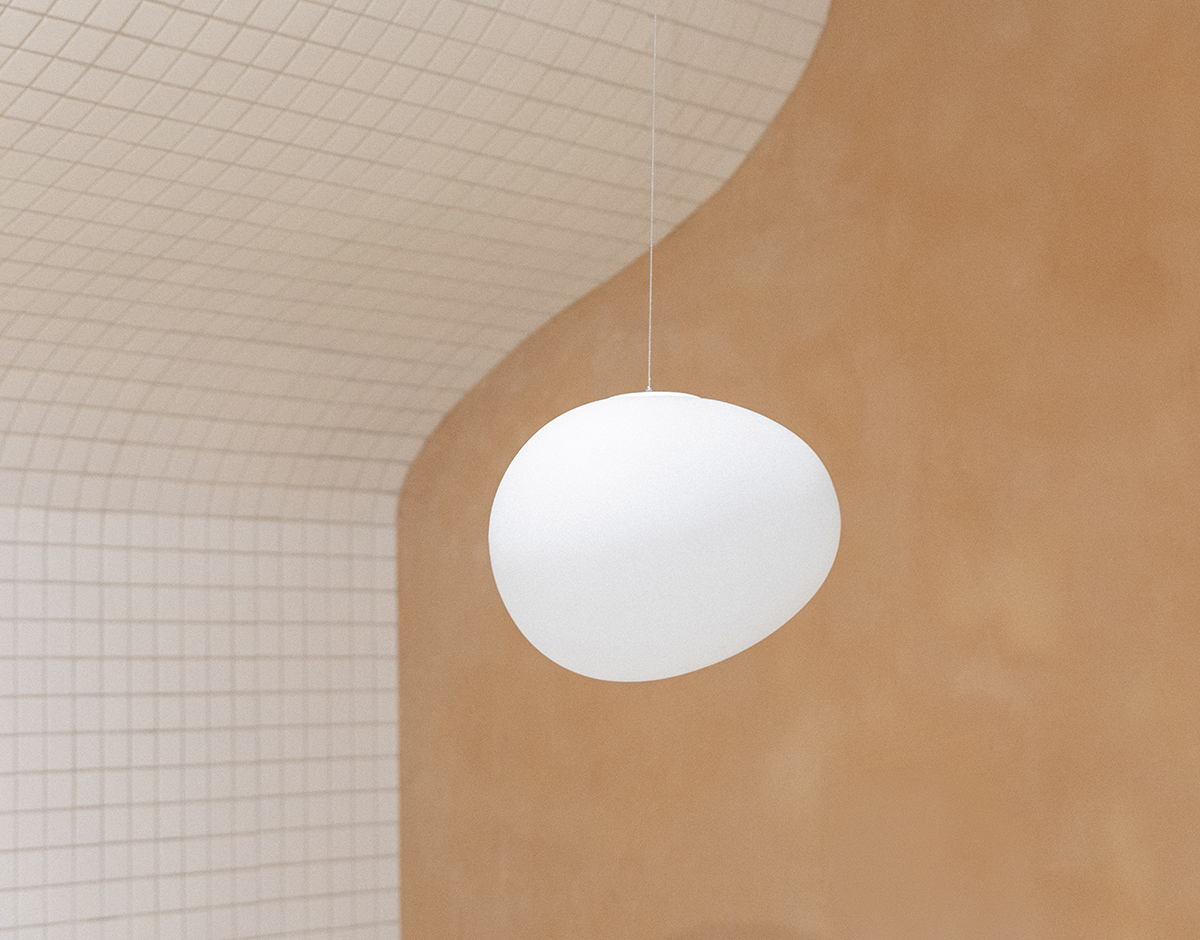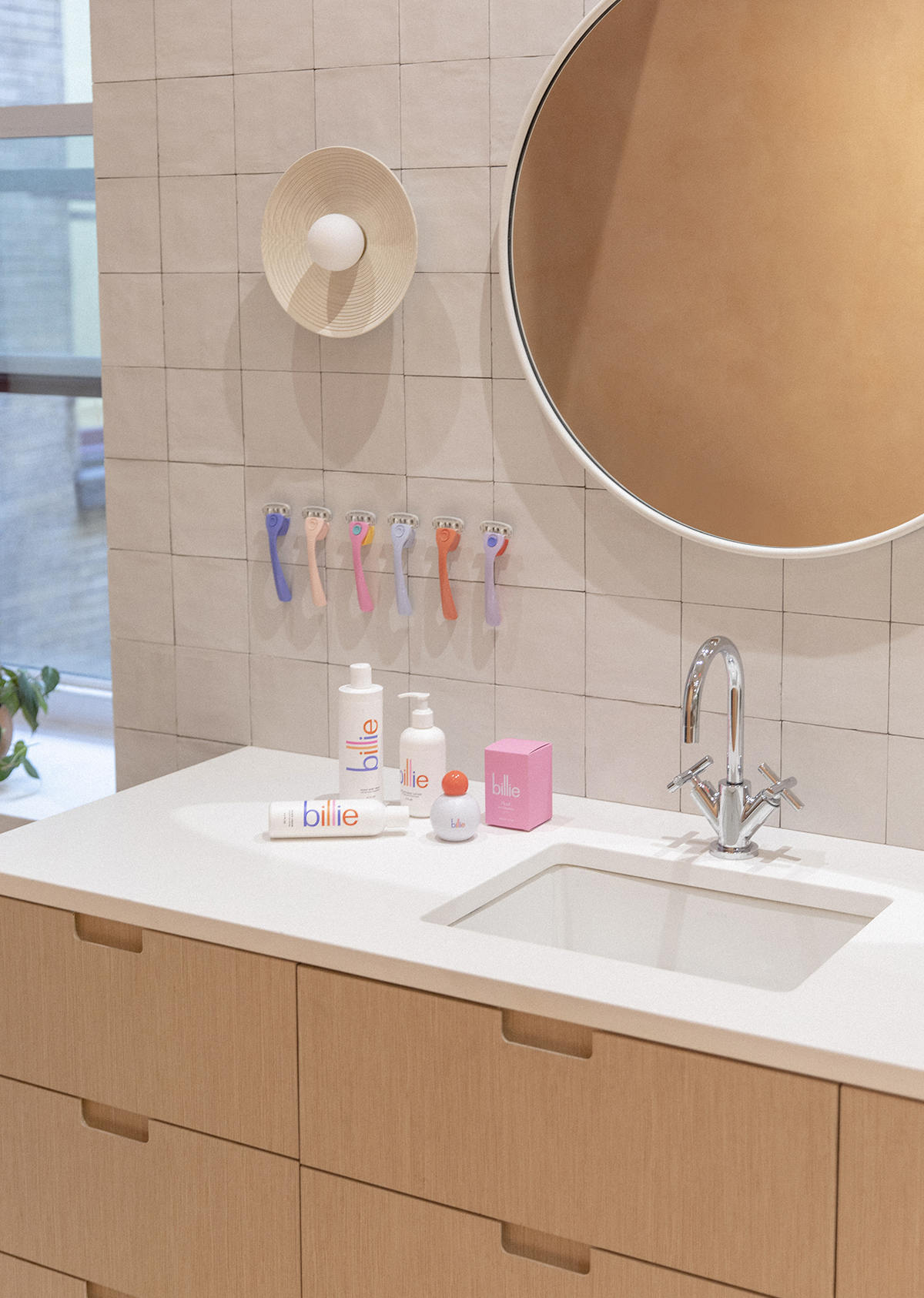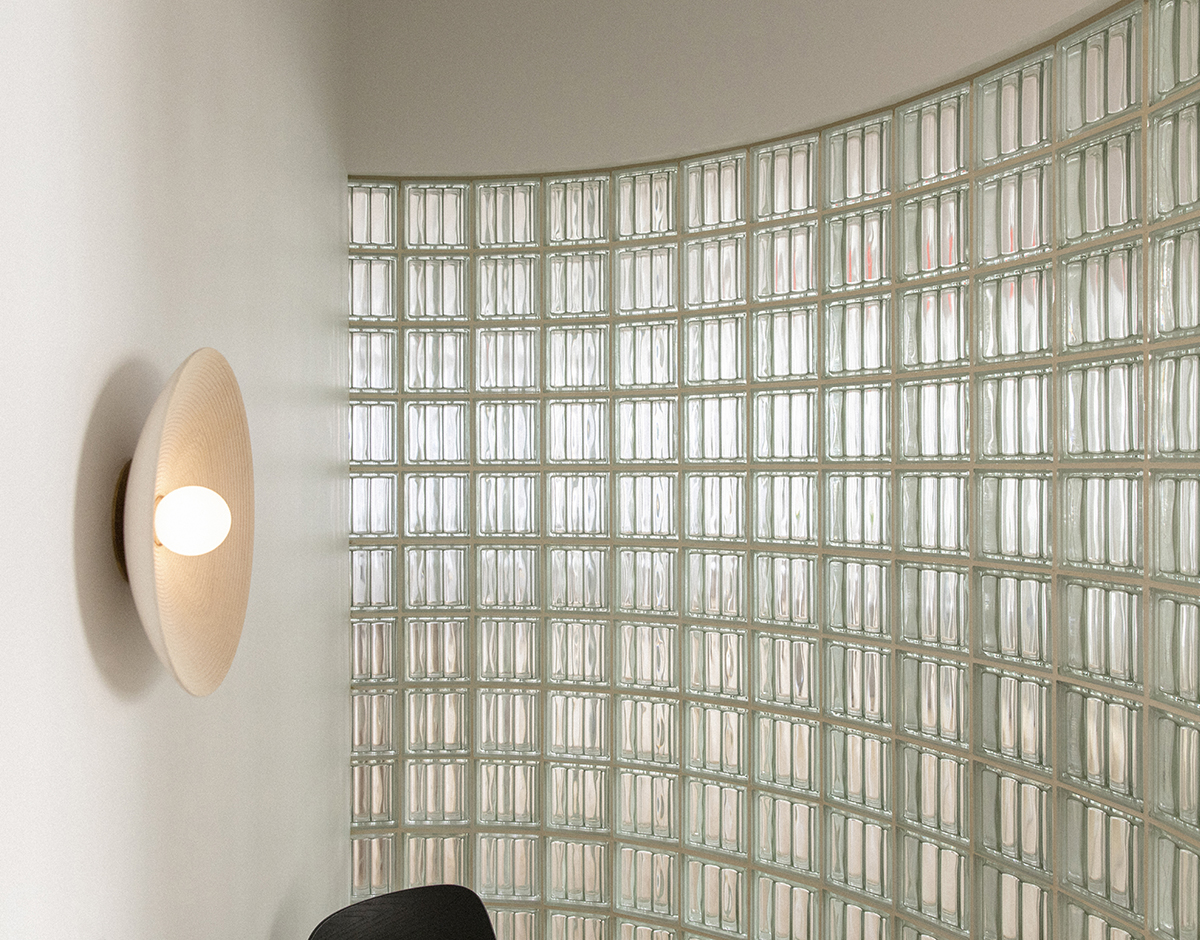 Office for Tangible Space recently designed its second headquarters for the razor brand Billie using bathroom materials throughout, including tiles, terracotta, and textured glass blocks. There's also a designated bathroom vanity, naturally, where the team can test new body care formulas and display its rainbow of razor options. Very cute.