12.07.21
The 2021 American Design Hot List, Part II
This week we announced our 9th annual American Design Hot List, Sight Unseen's editorial award for the names to know now in American design. We're devoting an entire week to interviews with this year's honorees — get to know the second group of Hot List designers here (including the interior design firm Husband Wife, whose Upper East Side residence is shown above).
Ellen Pong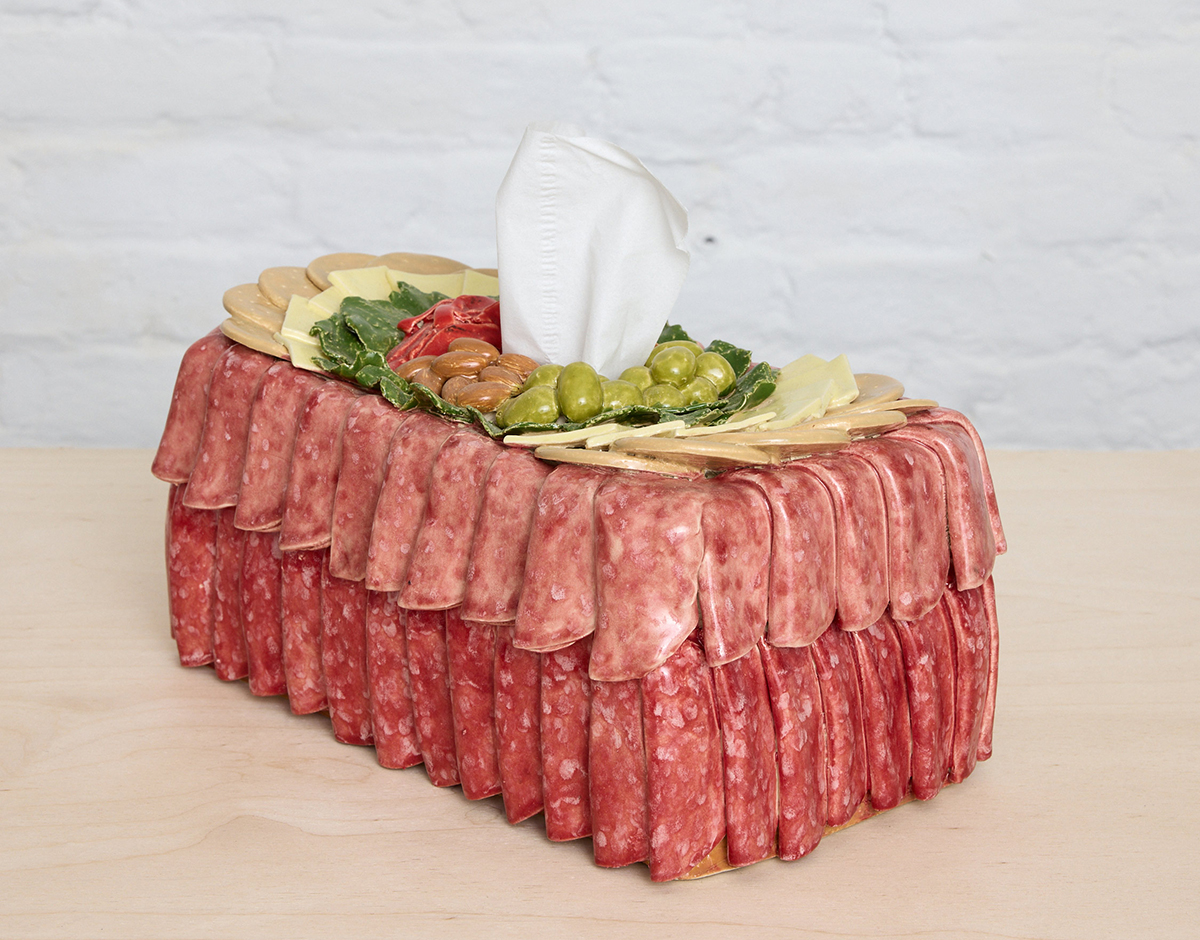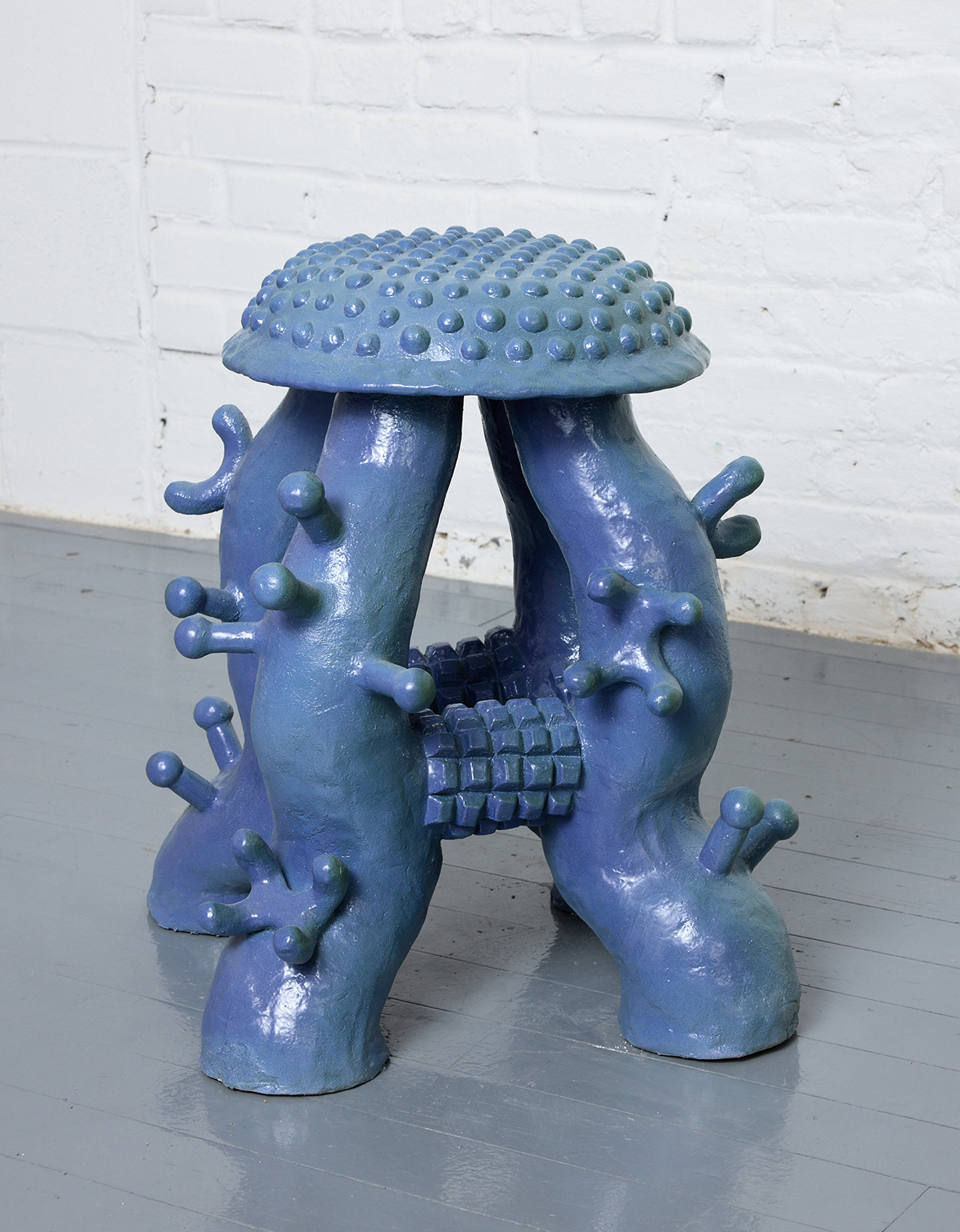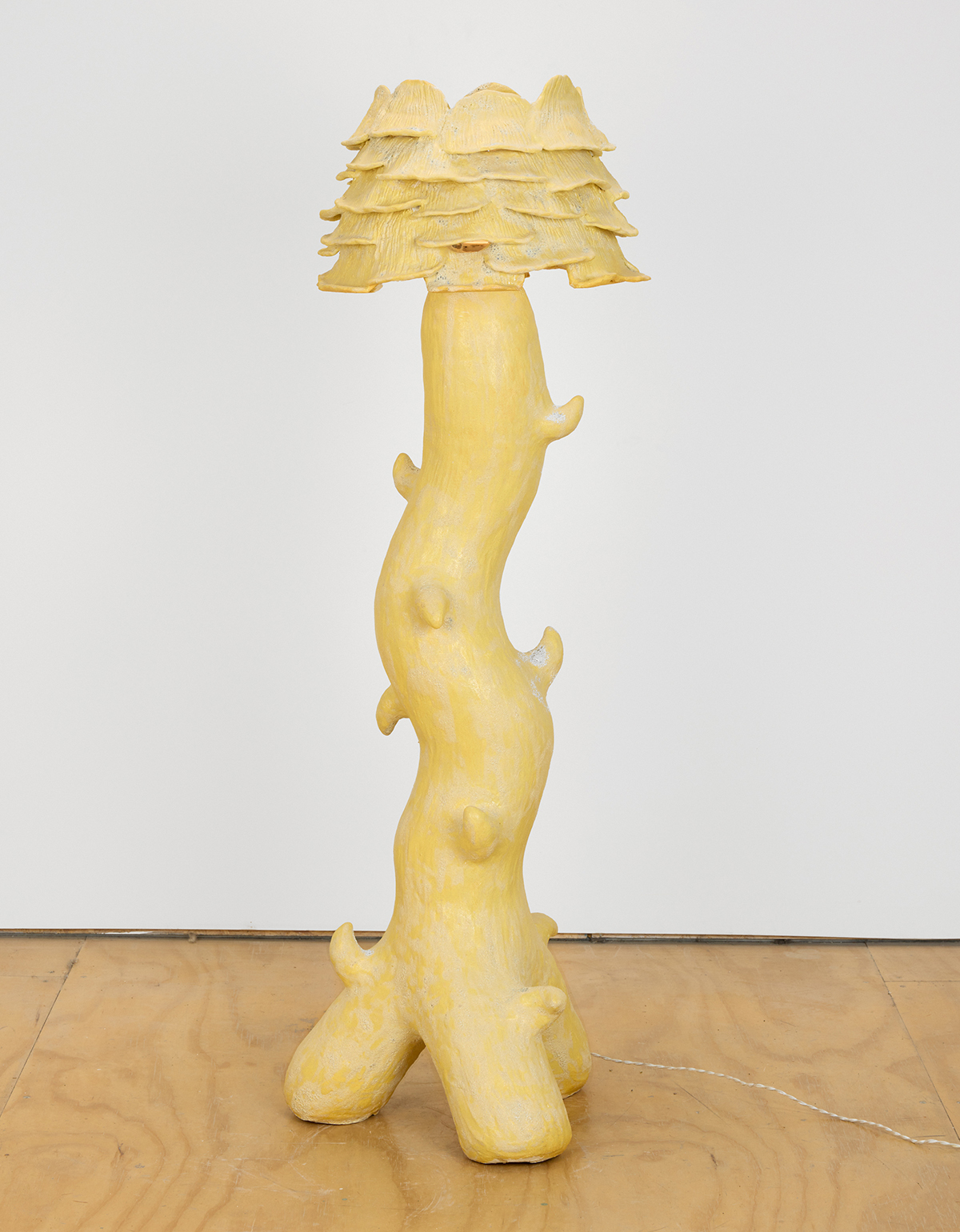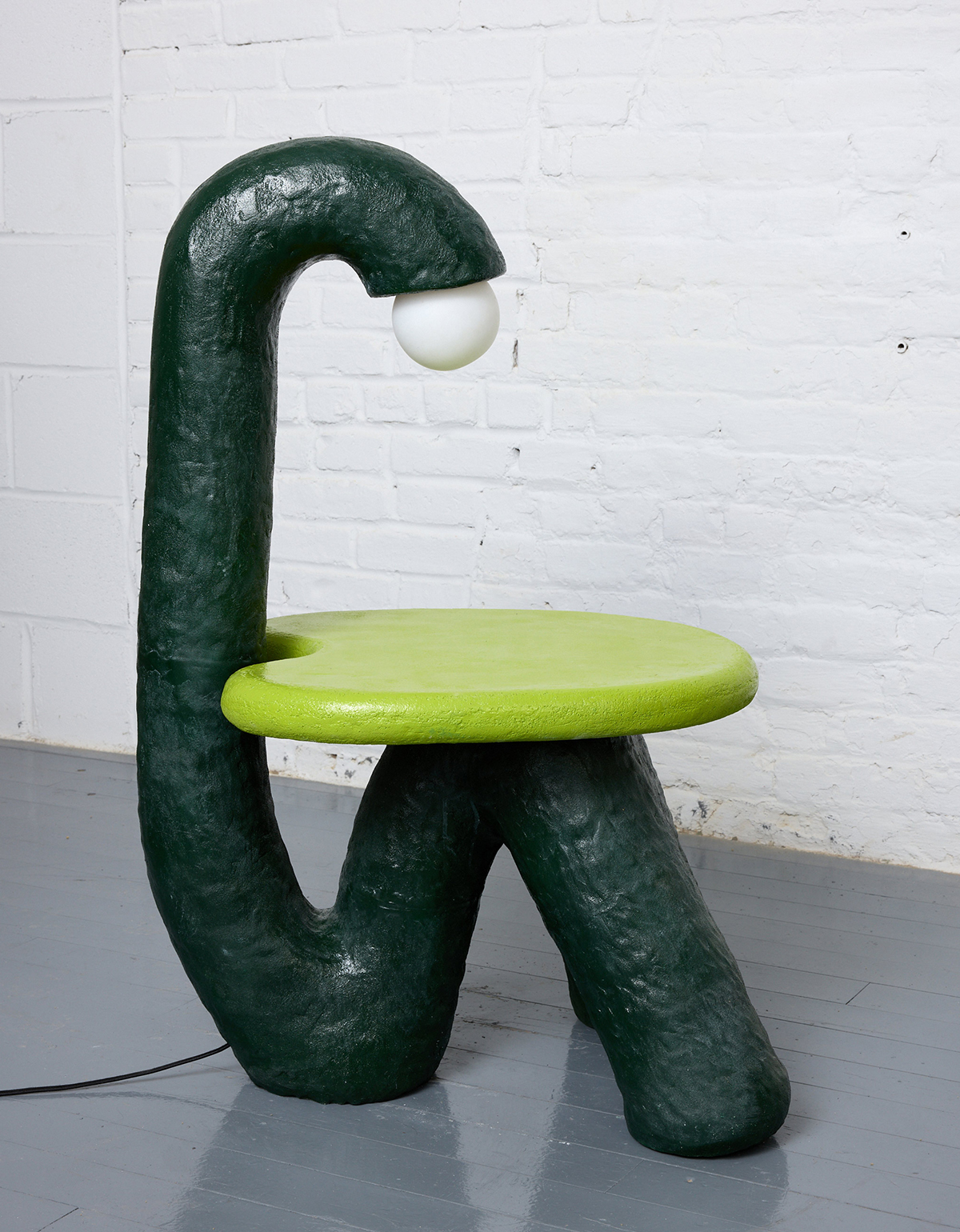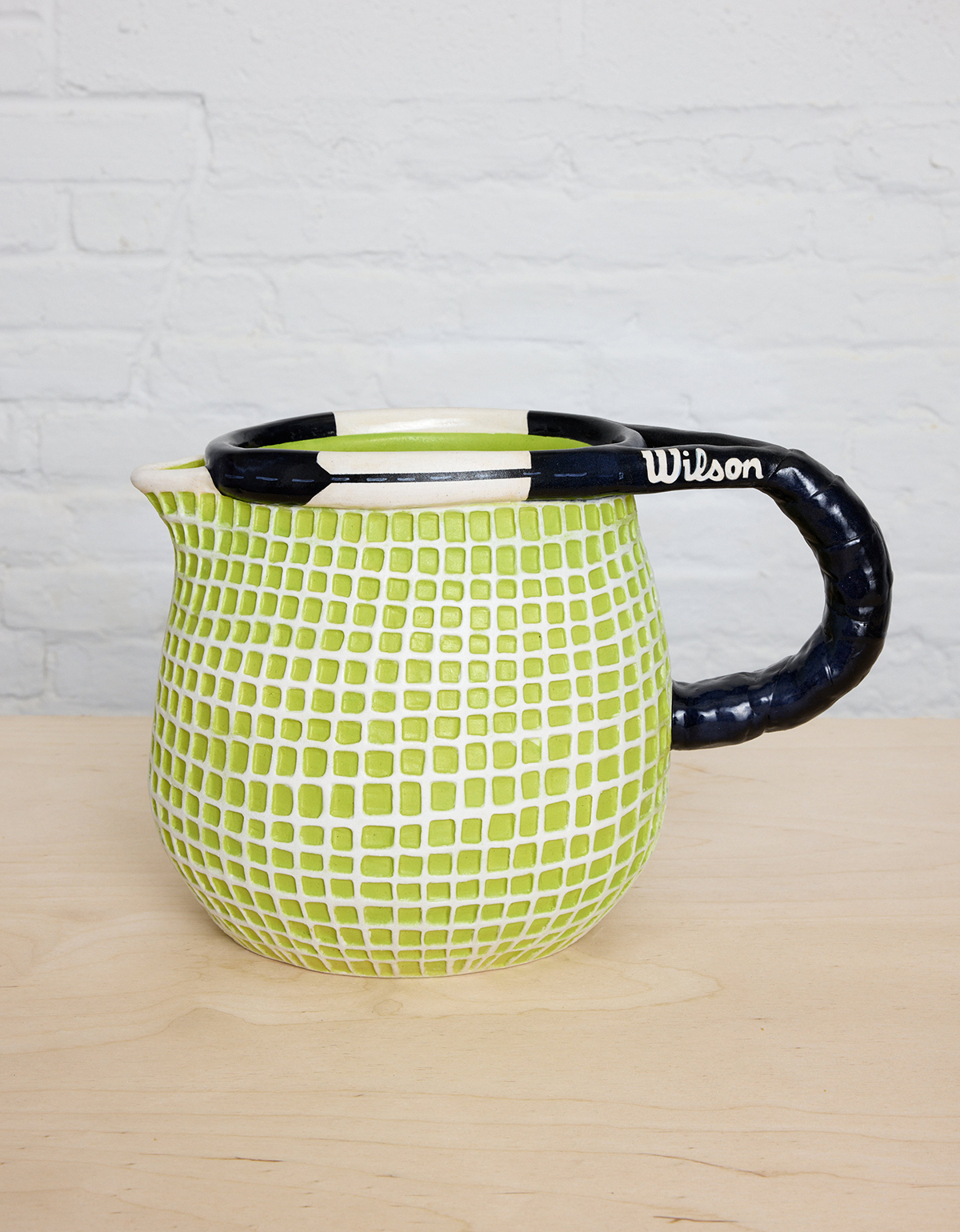 Brooklyn, ellenjpong.com
Ellen Pong never went to art school and began making ceramic furniture only last year. But, as she told Curbed earlier this spring, "there's so much possibility in being naïve." A nubby French blue massage stool, a vase fashioned after a Wilson tennis racket, a tissue box that resembles a slightly grotesque charcuterie board — if this is what naïveté looks like, consider us all in. 
What is American design to you, and what excites you about it?
I honestly have no idea what American design is. I have a vague idea of what an academic answer might sound like, but I'll spare myself the embarrassment. I'm relatively new to design. I don't even know if what I'm doing is design. My hunch is that there's no American design now, there's just Instagram. But that's not to say design isn't exciting anymore. There's a lot of bad stuff out there, but it makes it all the more exciting when you come across something really great. It just happens on a smaller scale. They say it gets really bad before it gets good, and there's something kind of exciting about that, too — about not knowing where we are or where it's going. 
What are your plans and highlights for the upcoming year? 
I keep telling myself that I'm going to explore materials outside of ceramics, but I never get around to it because I'm lazy and my brain only knows how to make things out of dirt. But next year, I swear, I'm going to do it! I work out of a communal studio building in Ridgewood called Permanent Maintenance, and everyone there is working on different things, in different materials, so I'm just going to bug the shit out of all of them until I know how to use a table saw. 
I've also been thinking more about making collections of objects rather than just singular works. I'd like to spend more time thinking about the relationships between pieces and how they could come together to create larger installations. I'm looking forward to pursuing that and seeing where it leads. Also, for most of this past year and the year before, I was working at a desk in the communal ceramics studio in my building. I recently moved into a private studio space, and now have much more room to make a huge mess and collect lots of junk, so I plan to do more of that next year. 
What inspires or informs your work in general? 
I'm really interested in design with a lowercase "d", like the aesthetic decisions that normal people have to make just to get through the day. I love seeing the creative solutions that people come up with out of necessity or convenience. Scrappy design is the best kind of design; it's so weird and unstable. But I just say that because I don't have a formal design background and I'm always trying to spin that into something positive, even though I am insecure about it sometimes. At this point, doing things wrong is just part of my process, so I'm going to run with it. 
Husband Wife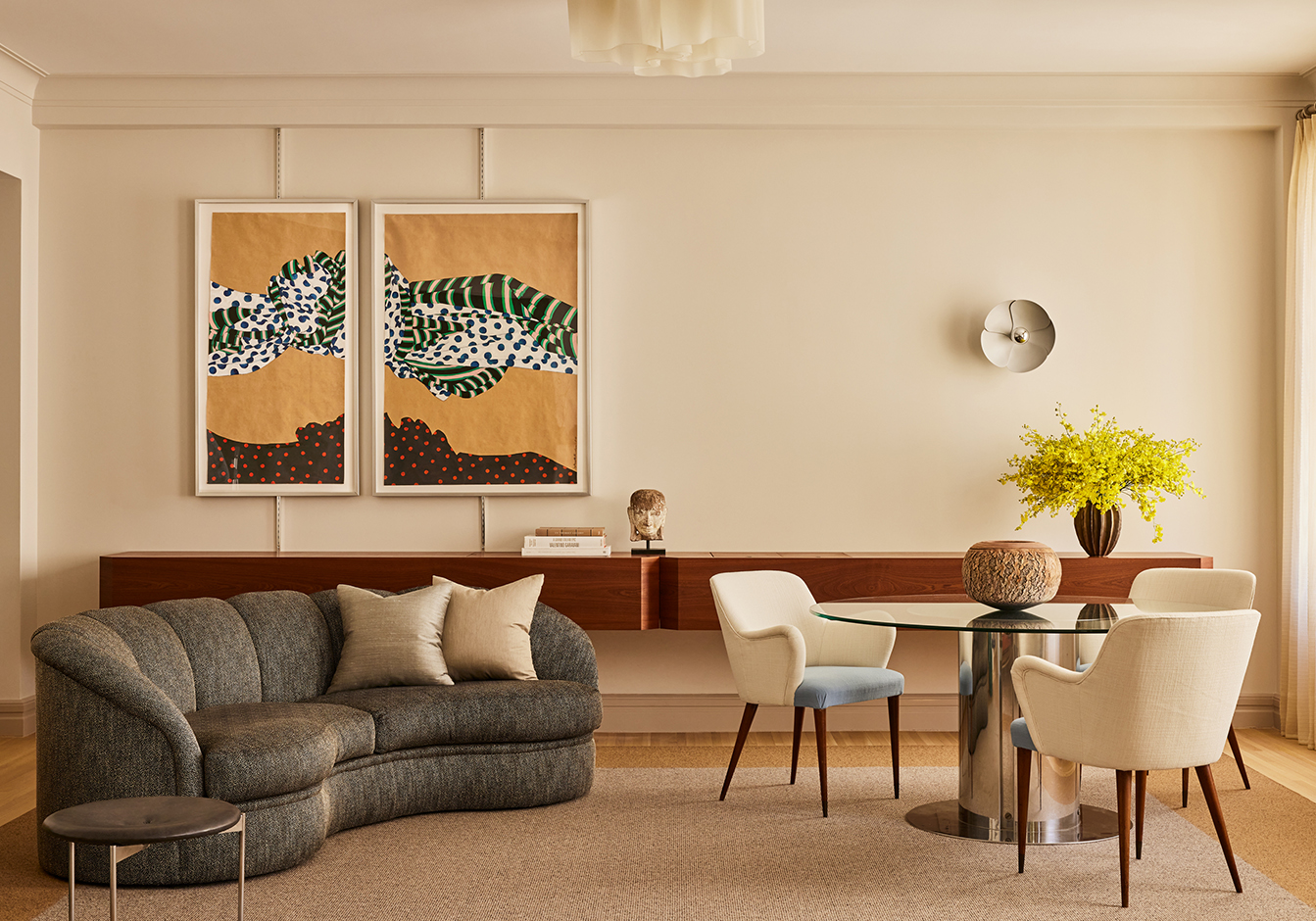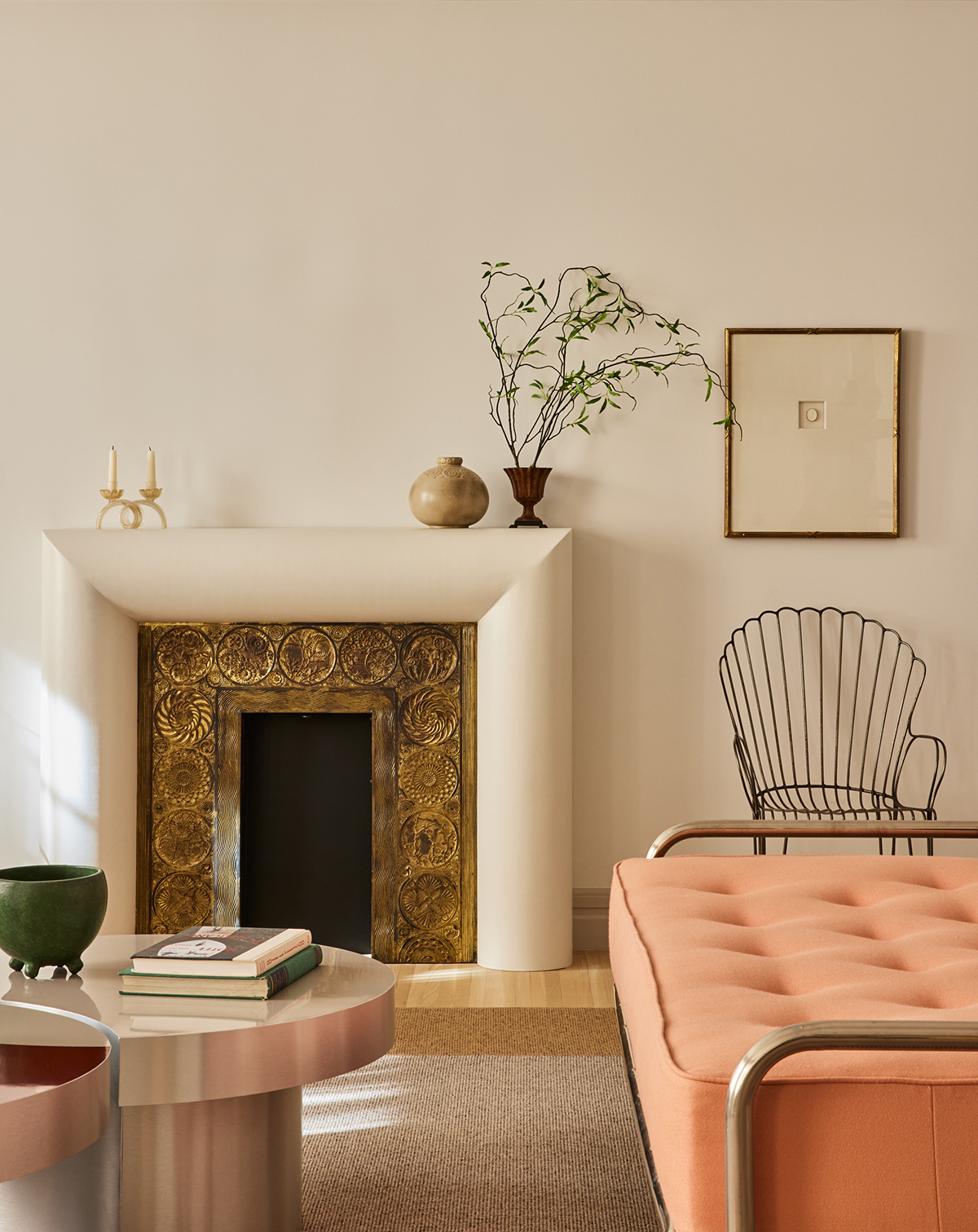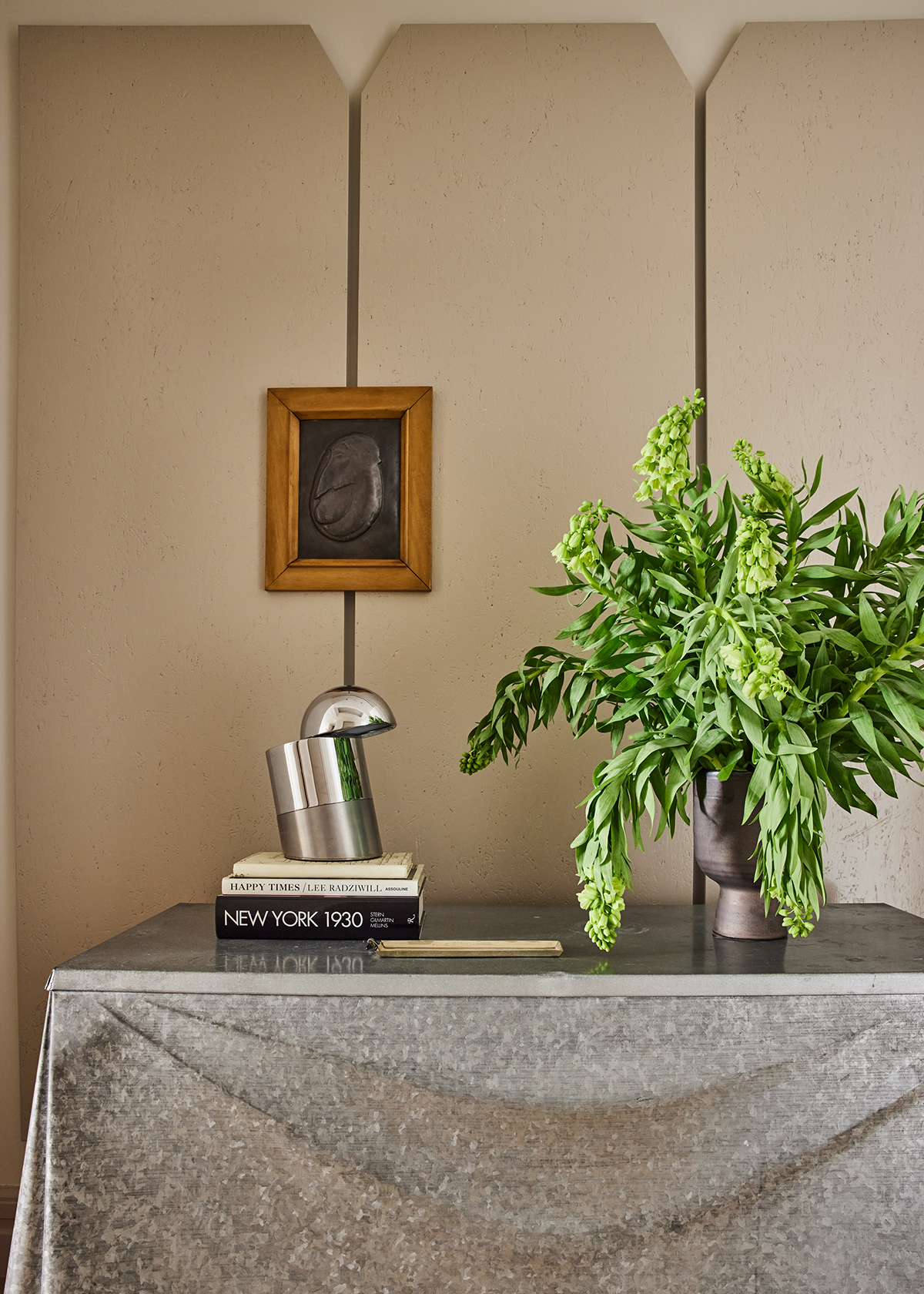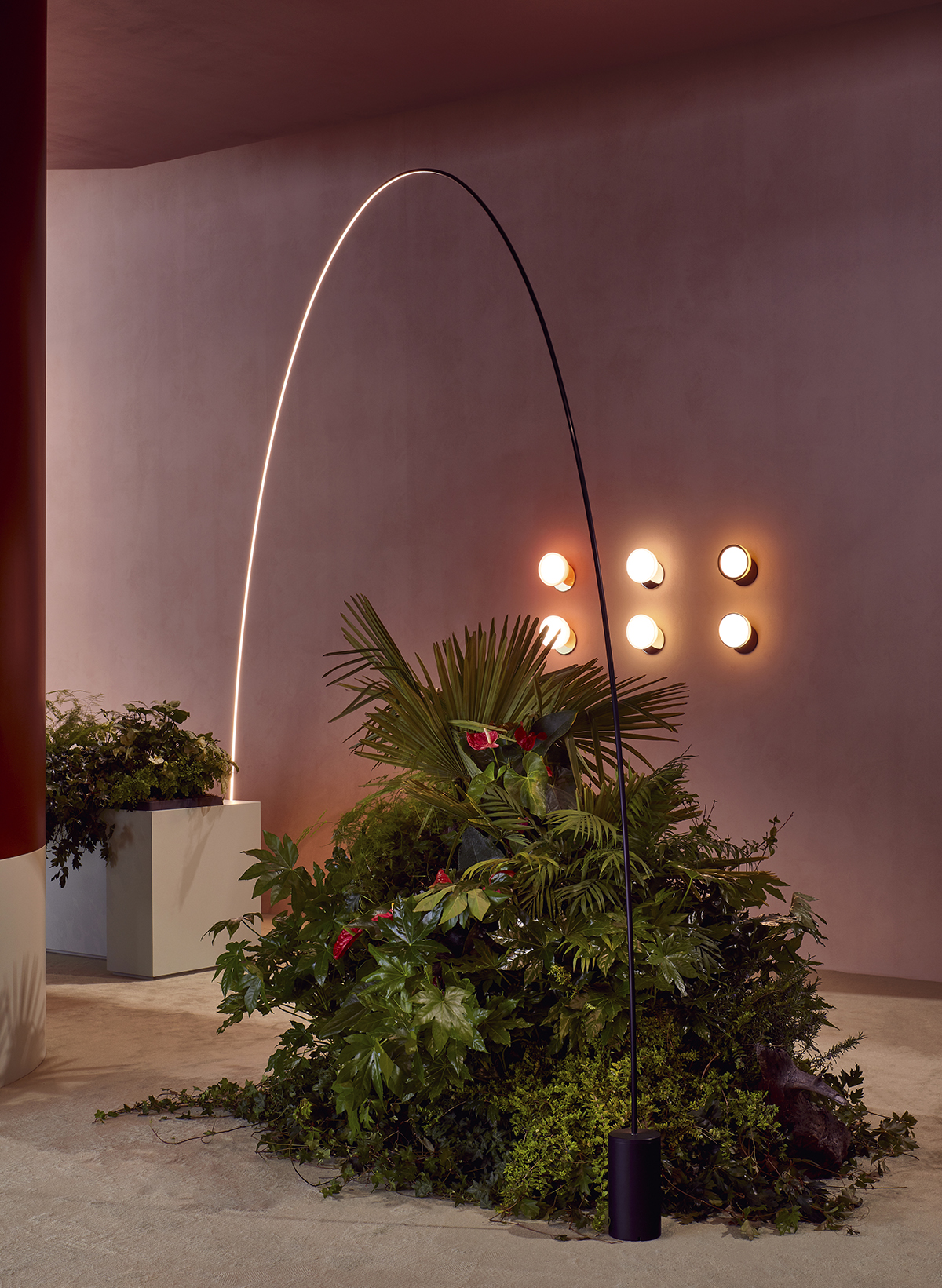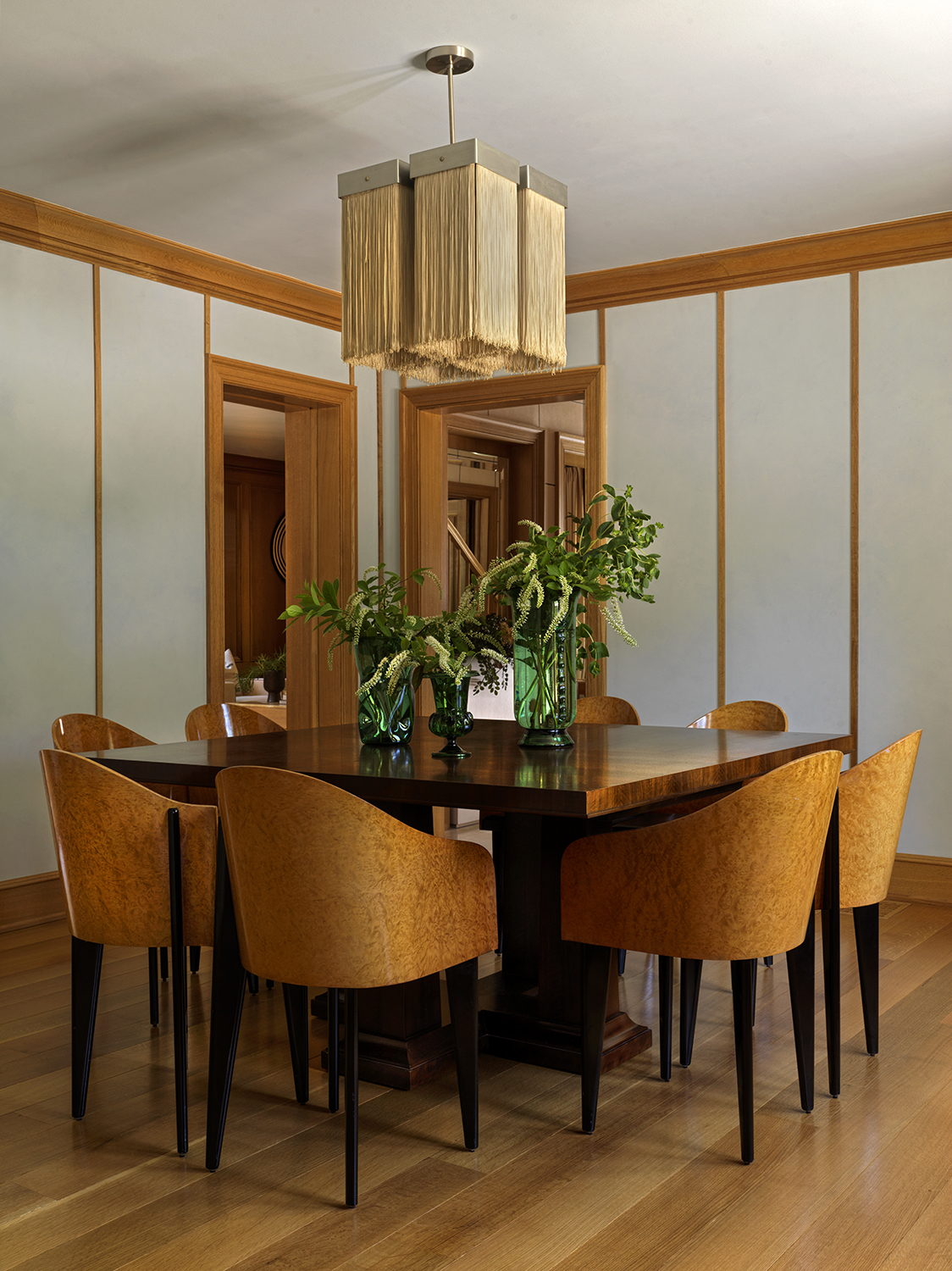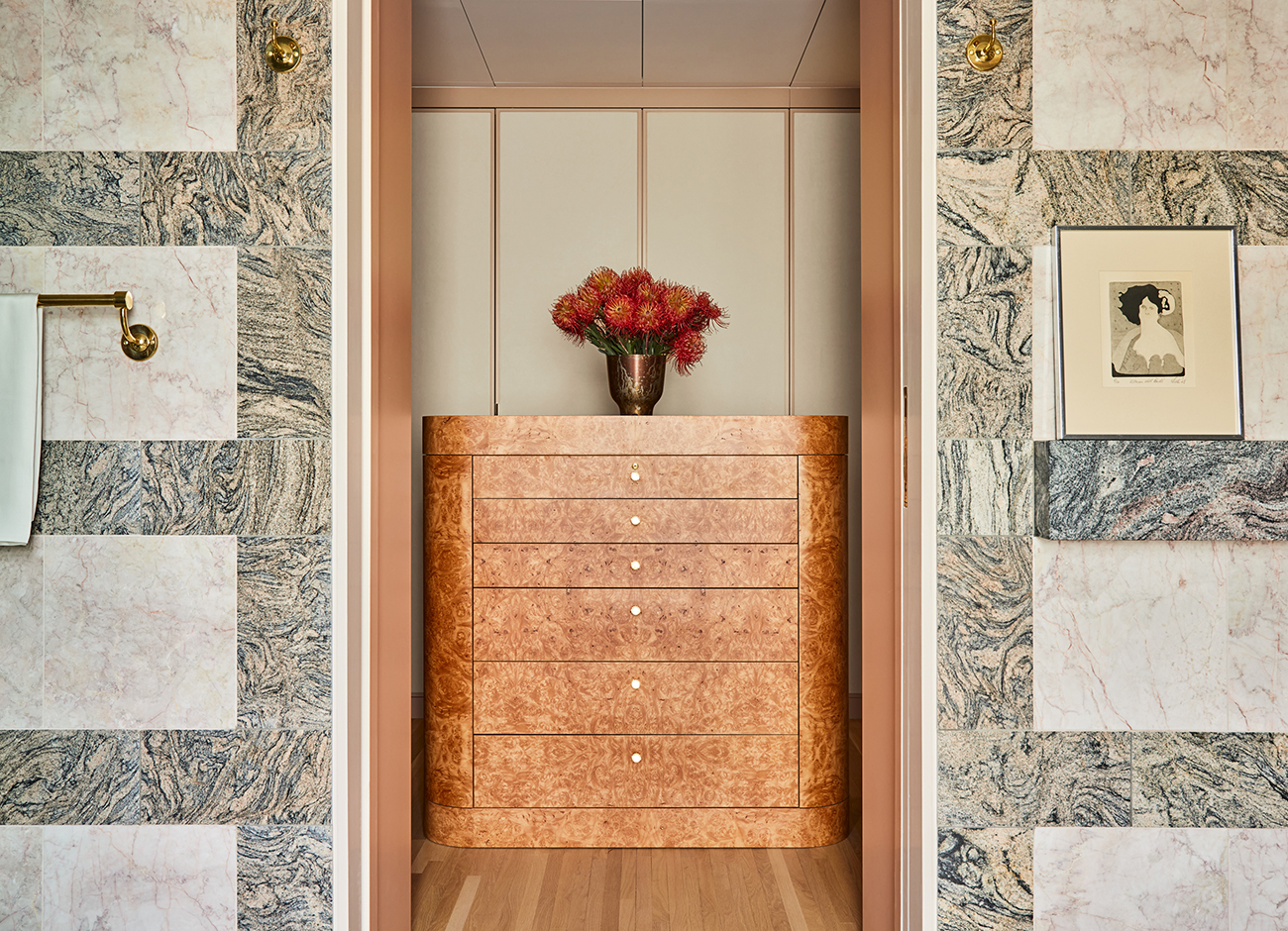 Brooklyn, husband-wife.us
Partners in work and in life (the name isn't ironic), Justin Capuco and Brittney Hart had worked for a who's who of interior design firms (Rafael de Cardenas, Peter Marino) before joining forces in 2015. They've been simmering for a while, creating incredible work for Roll & Hill at the company's New York showroom and show-stopping Salone booths. This year, though, they bolted out of the gate, debuting two residences that showcase the depth of their ambition and their impeccable, '50s Italian–inspired aesthetic.
What is American design to you, and what excites you about it?
It's hard to wrap our heads around "America" at the moment. That being said, the spirit of operating from necessity — making the best of what you've got — is an optimistic ethos that we value and feel still permeates American Design. In lieu of tradition, American Design adopts from a patchwork of cultural influences.  From this seems to come a freedom to remix and reinterpret, to experiment.
American Design is a wild ecosystem. Generally, if you look at French design, Italian Design, Japanese design, you can see certain codes that speak to the country of origin. There is a reasonably evident cultural throughline, often rooted in historical reference. In American Design, these traditional codes feel much less evident, sometimes replaced by more apparent generational shifts. We love this constant reinvention. There is something beautiful in the ignorance that exists when historical reference isn't as present — there is so much excitement and freedom in discovery.
We are excited to see how a current emphasis on natural, crafted materials is incorporated into broader ideas about the future.
What are your plans and highlights for the upcoming year? 
From a life perspective, we hope to travel for the first time in forever. So much of our inspiration is derived from exploration and the pandemic has really impacted that.
Professionally, we feel super fortunate to be working with incredible clients on a number of projects with significant scale shifts. We're just wrapping up a really great large-scale office space in the financial district of Manhattan. The client has been wonderful — very design interested, unafraid of challenging ideas surrounding office programming. And just across the street we are working on a boutique workplace concept in a historical building with a great local client. We are making progress on a large home in Ohio that is part historical home and part ground-up construction. This project has a large amount of nuance and detail that allows us to explore ideas about new and old, contemporary and vintage, mood and space making.
We are also really excited about a furniture and lighting line that will hopefully make an appearance this year.
What inspires or informs your work in general? 
We find ourselves drawn to two different sources of inspiration: vintage sci-fi and antique shops.  We aim to embody a future-thinking optimism. We love the libertine cultural ideals in many sci-fi references and hope for that in our own future. Beyond pure aesthetics, these social ideas inform the way we see space. Seeing Pierre Paulin furniture hiding in the background of sci-fi film sets is a bonus.
With the internet at the forefront of everything, our tangential love of antique shops is almost non-sci-fi. We love hunting for pieces that speak to the character of the spaces we design. This analog approach may be us holding on to a world that no longer exists, but by searching and finding we find ourselves succumbing to the unexpected and uncontrolled. We expand our ideas of space-making beyond initial intentions. Layering in these design elements adds an embodied history and, ironically, speaks to a future that will require re-use.
Also we could add American Gigolo as a source of inspo. Those sets keep giving.
Michal Cihlar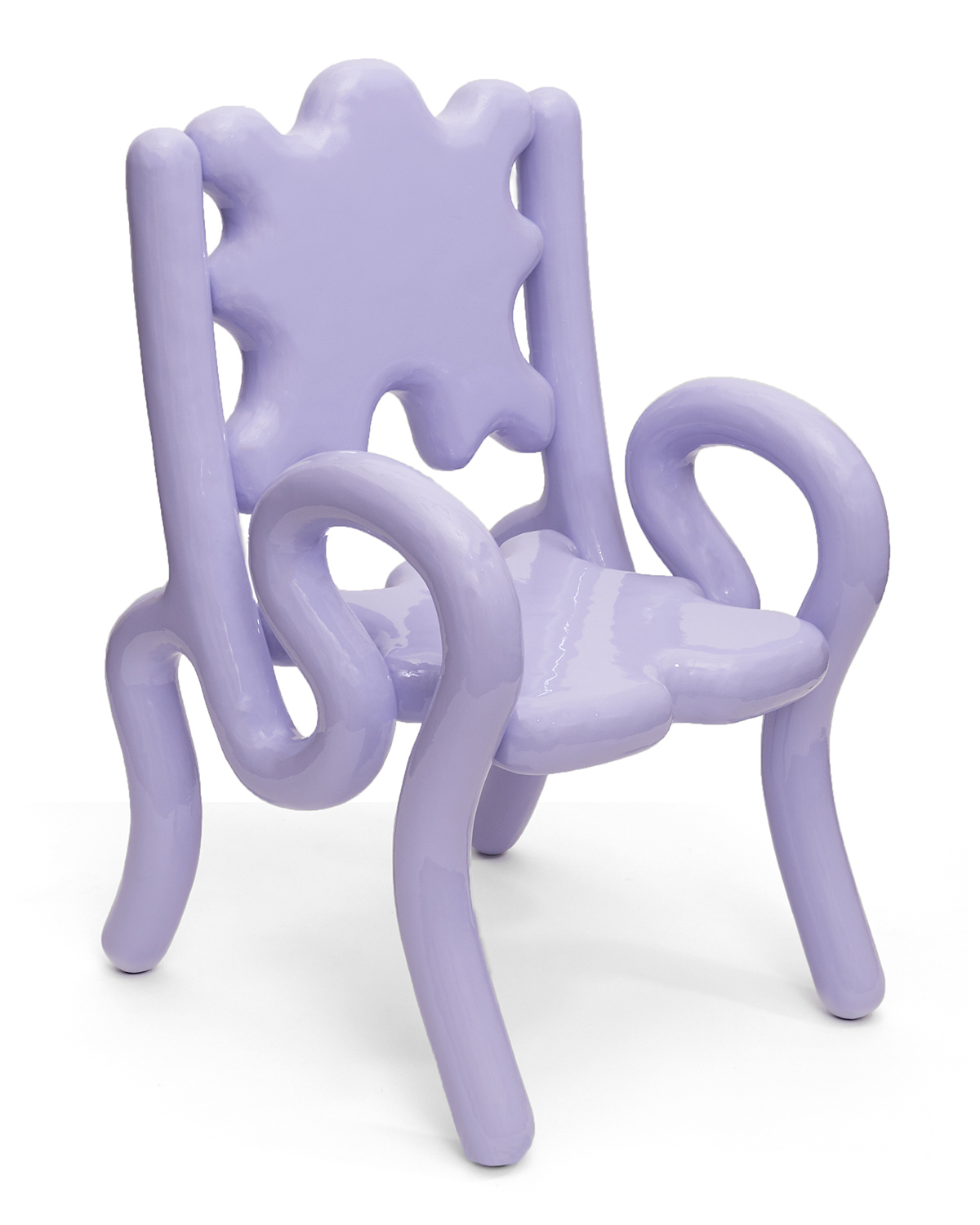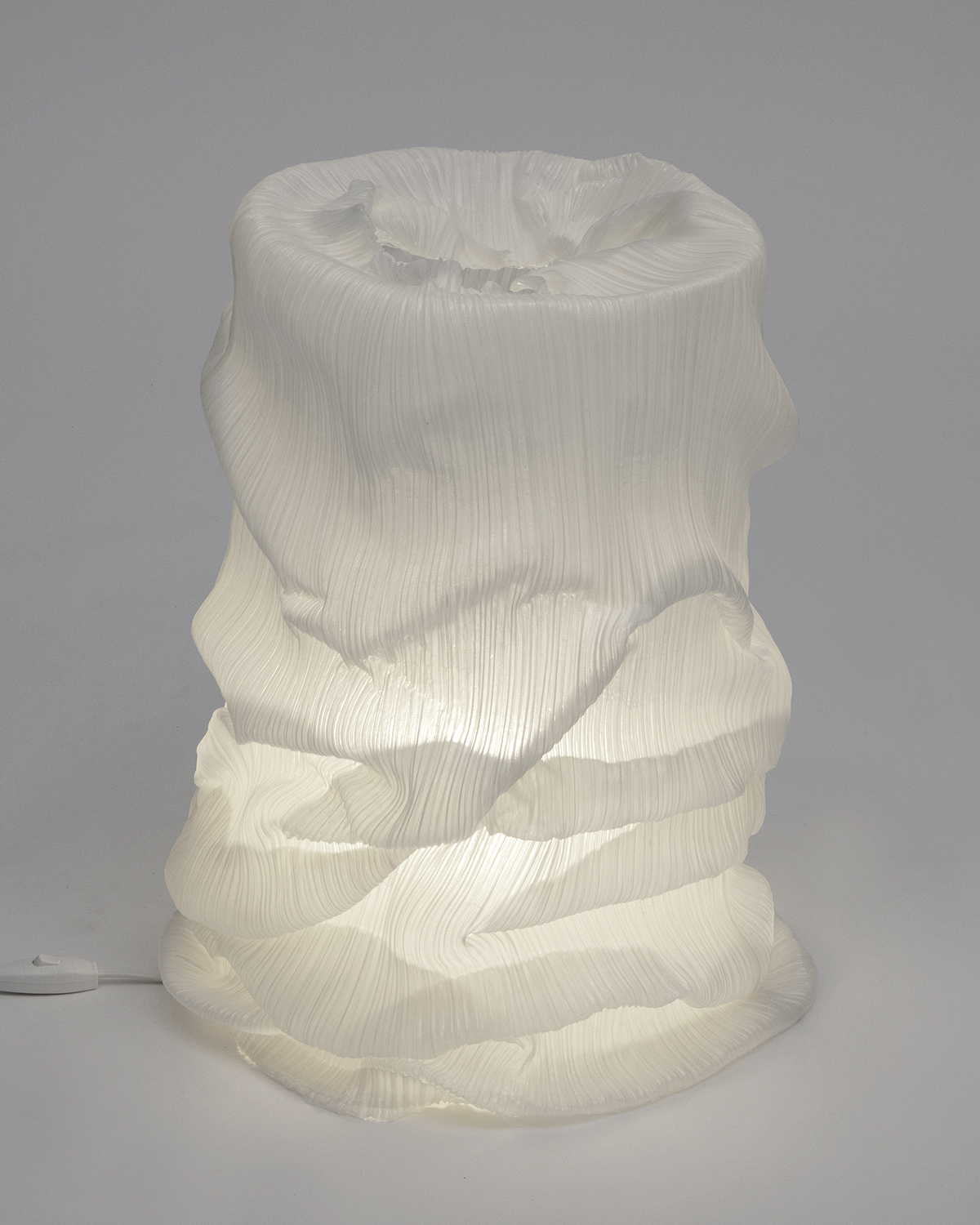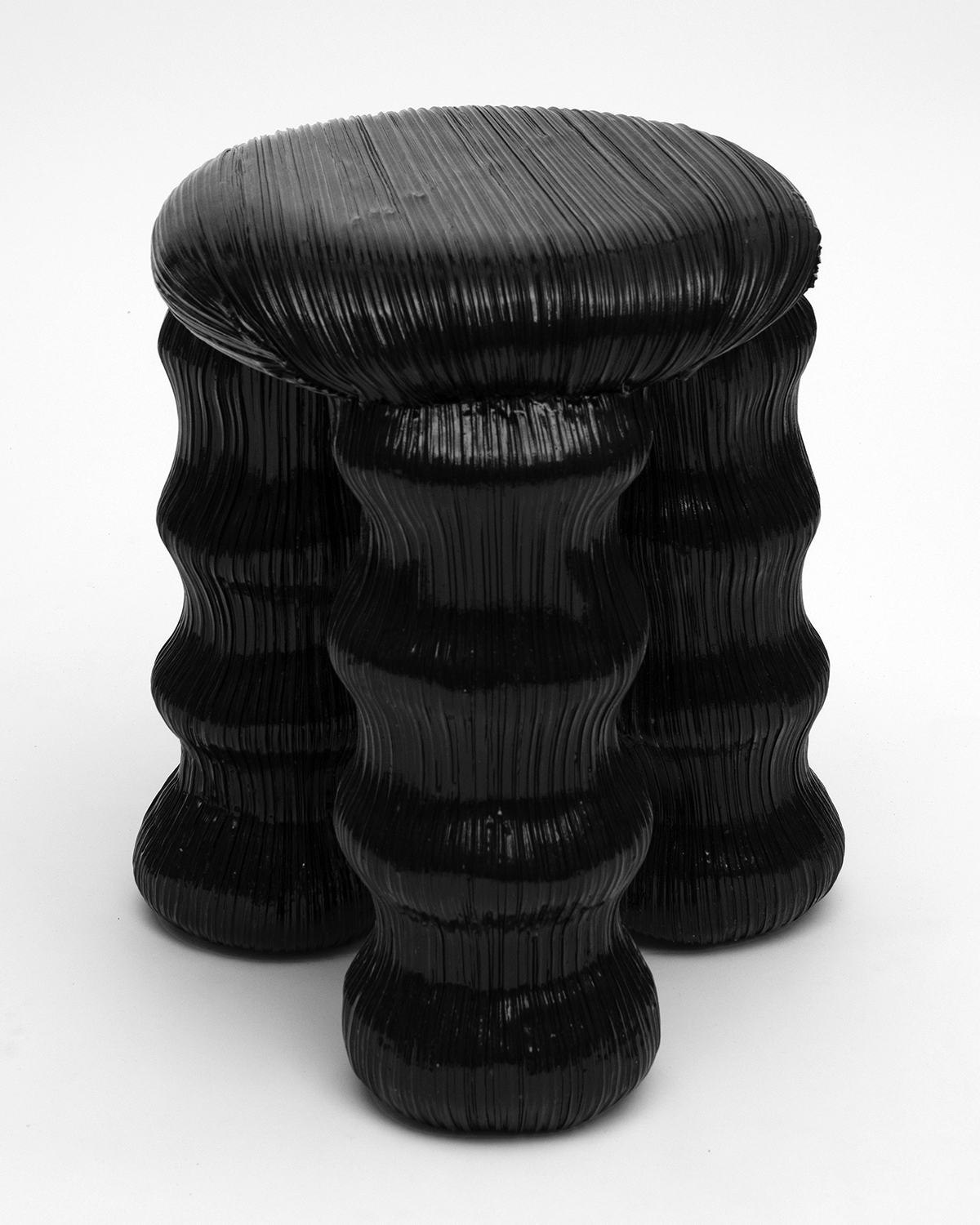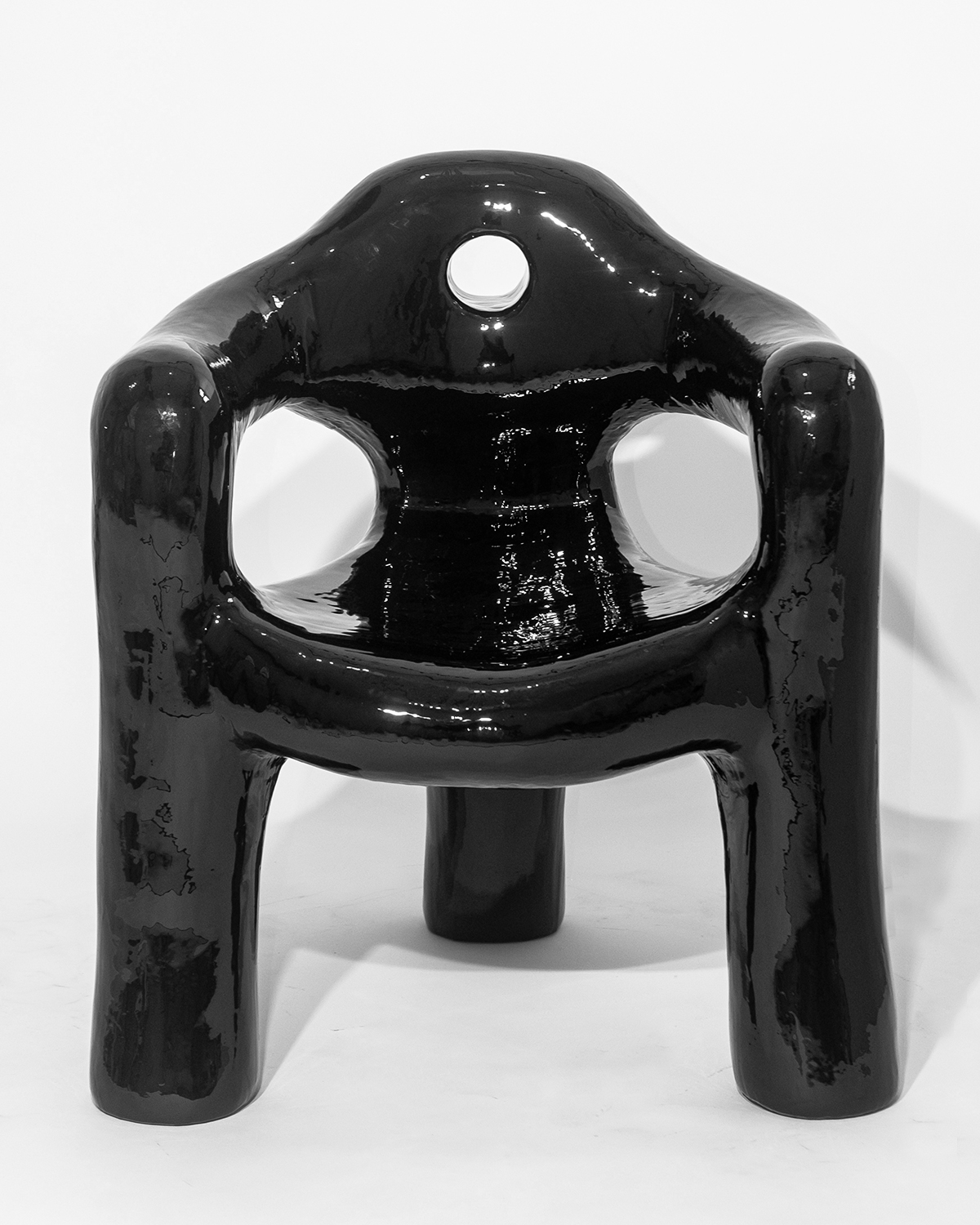 Brooklyn, michalcihlardesign.com
Michal Cihlar studied architecture and worked for the fashion mecca Opening Ceremony, so it makes sense that his furniture would meld rigorous structures with more loosely draped organic elements. His latest pieces — foam-bodied seats dressed in micro-pleats that have been hardened with resin and spray-painted to obscure their materiality — are among our favorite pieces of 2021.
What is American design to you, and what excites you about it?
What comes to mind today when I think of American design is the vast amount of diversity and strong sense of individualism it has to offer. You never know what is next and the unpredictability is exciting, it keeps things fresh and interesting. Furthermore there is a growing appreciation for design produced on a small scale where the designer themselves have a hand in the production process. This excites me as it creates a space for something other than large scale traditional production which has been historically prevalent in America.
What are your plans and highlights for the upcoming year? 
I just started working for Misha Kahn a few weeks ago. Aside from that I would love to explore casting with metal or resin, as well as metal-working in general.
What inspires or informs your work in general? 
Currently what informs my practice is the characteristics of the materials I am working with. Today I primarily work with resin, foam, textile, and fiberglass. What fascinates me the most about these materials is the shift in material characteristic over time — the transformation from a liquid or malleable state to a solid permanent state. The ease of manipulation and fluid characteristic of these materials appeals to me and inspires the forms, which tend to be fluid and organic in nature. I would love to be able to further explore this phenomenon of transformation through casting with metal or resin. In some instances I also reference historical works of art or fashion in my own work, from Issey Miyake's Spring 1995 collection in my pleated series or my three legged black armchair in reference to a 13th-century Mycenaean terracotta sculpture — "Female Figure In Three Legged Chair."  I also like to think about each piece being its own character and through form and process building its identity. Not quite anthropomorphic but maybe slightly animated.