01.15.20
The 2019 American Design Hot List, Part III
This week we announced our seventh annual American Design Hot List, Sight Unseen's annual editorial award for the 20 names to know now in American design. We're devoting an entire week to interviews with this year's honorees — get to know the next four Hot List designers here.
Ian Felton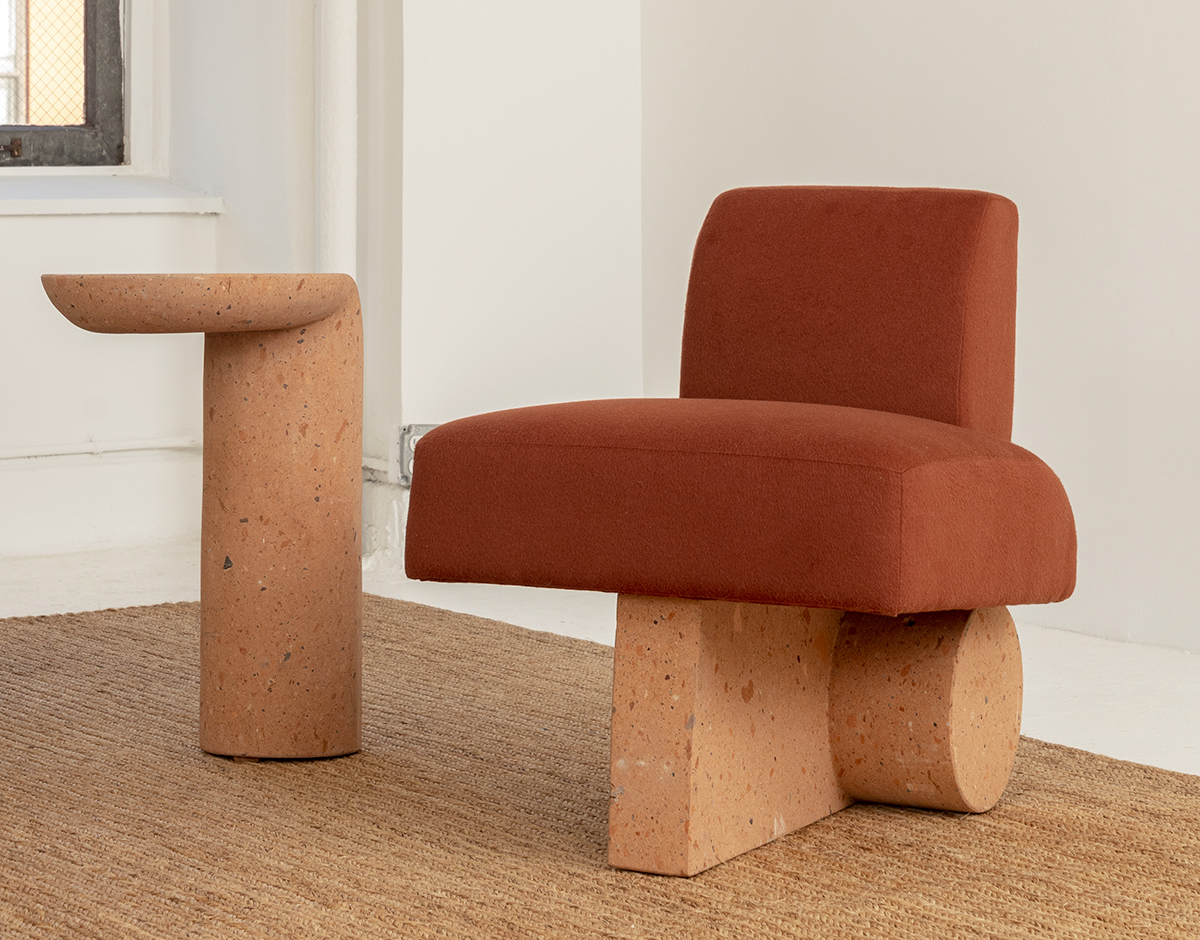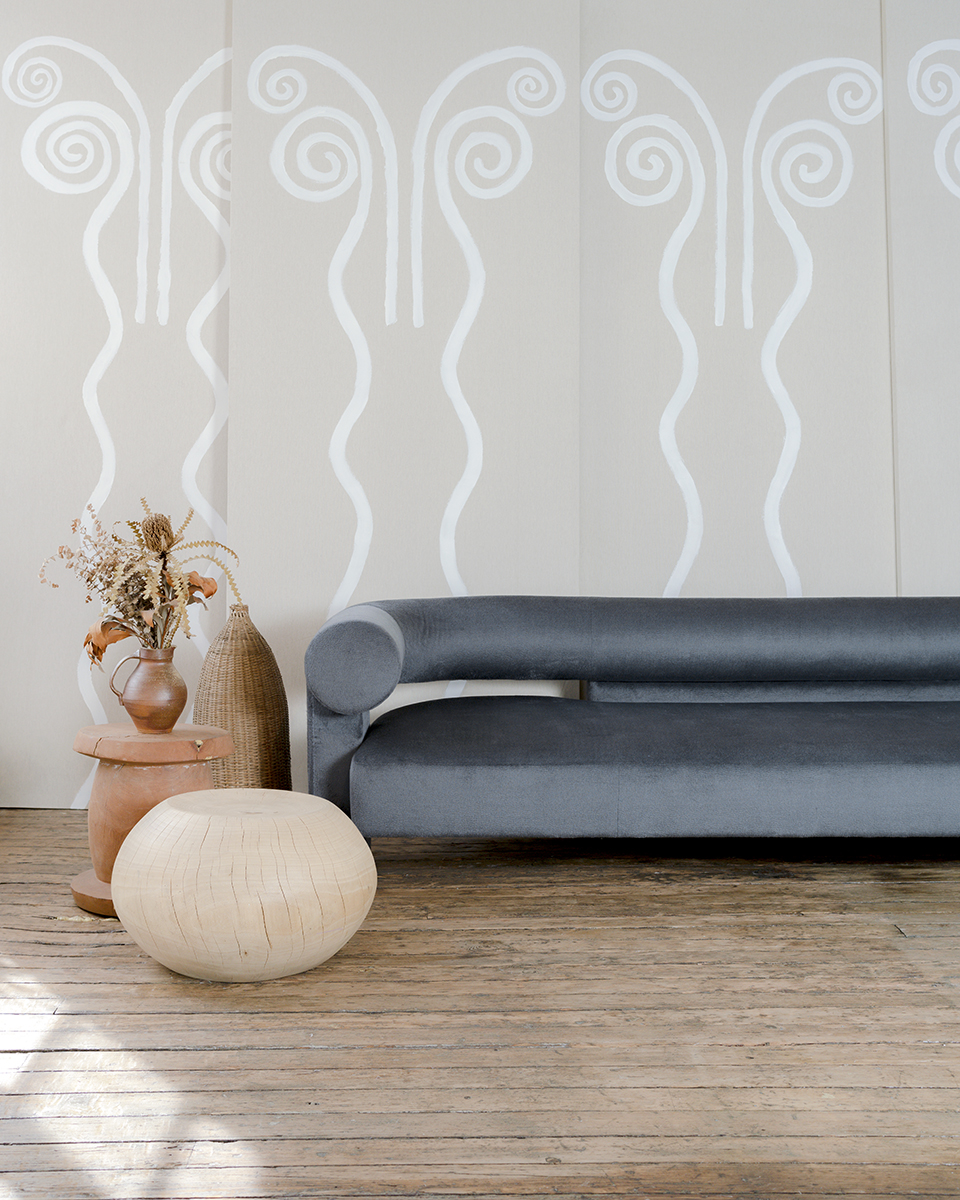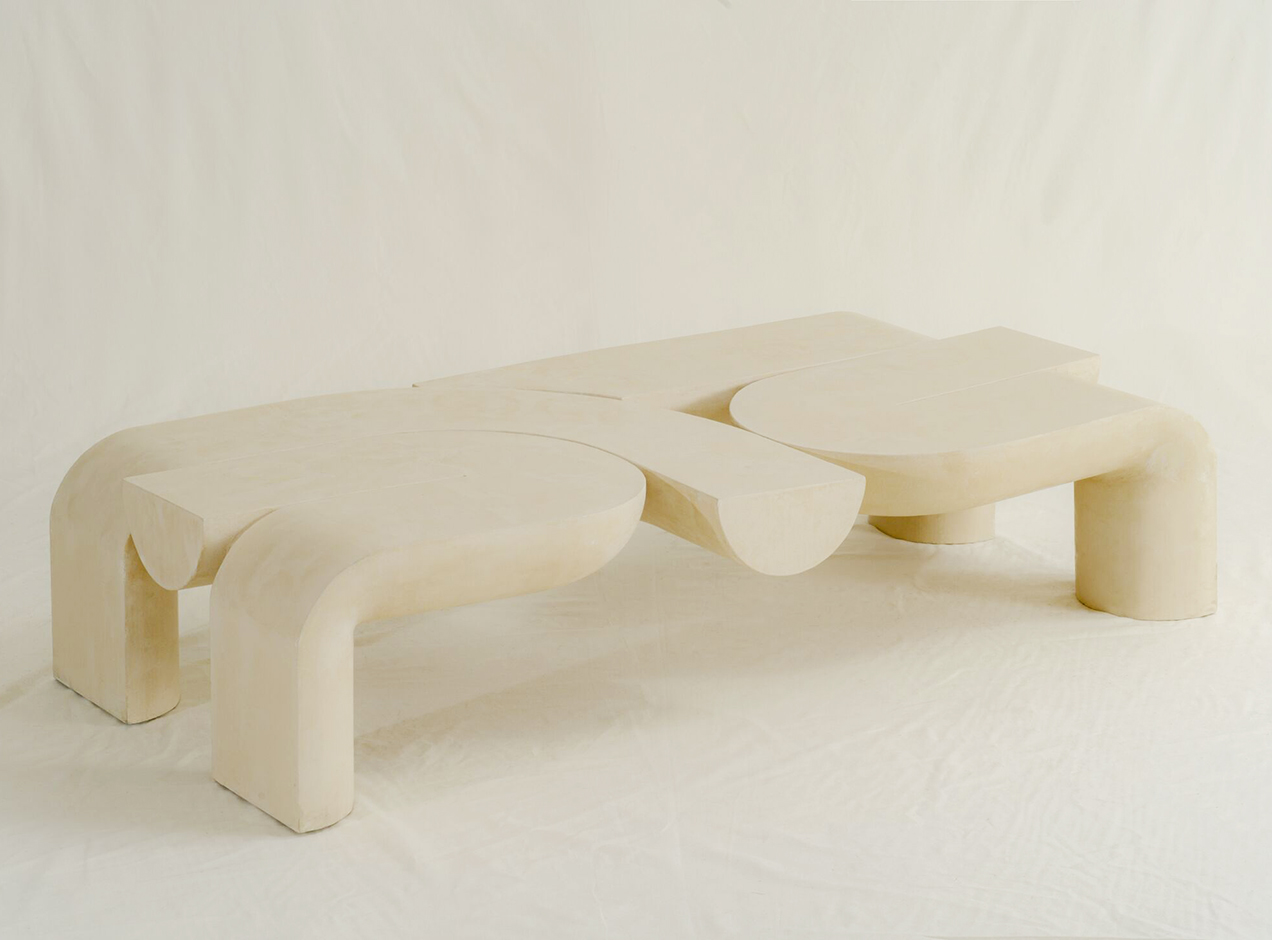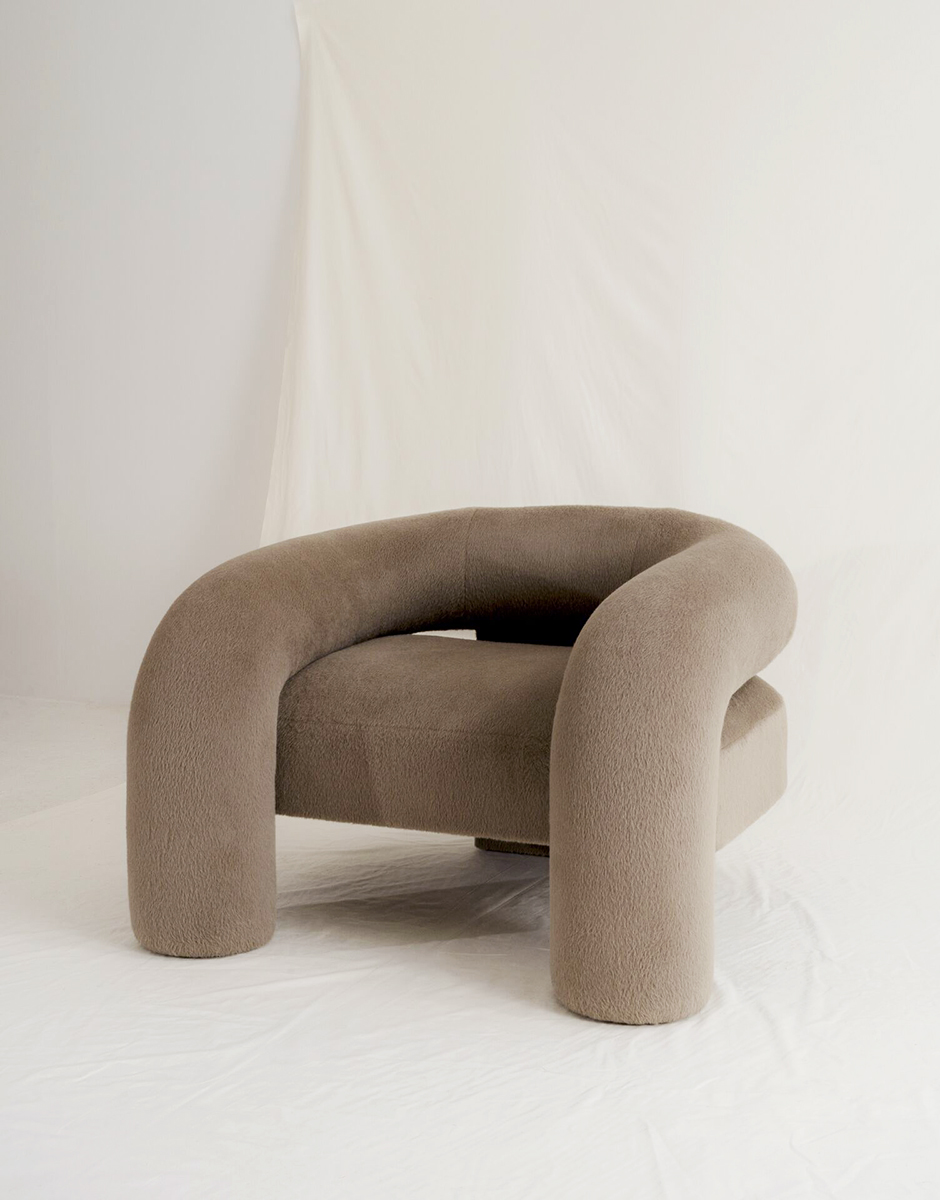 New York, ianfeltonstudio.com
Ian Felton is one of that rare breed who seem to emerge from design school fully formed and ready to take on the world, so assured and sophisticated was his debut, which launched at Michael Bargo's gallery this fall (an imprimatur of cool if we've ever seen one). In reality, Felton spent more than a year just thinking about and researching his Kosa collection before starting work on it, imbuing each beautiful piece with a clear sense of narrative and history. 
What is American design to you, and what excites you about it?
I think what's so exciting about American design is that we're still such a young/diverse culture comparatively speaking. I hate to be cliché, but there's such a melting pot of cultures and backgrounds, in New York especially. Albeit, we're a capitalist economy so creation is driven by need, trend, and demand, but there's such a vast and supportive market for artists and creatives so the burdens for abiding by the rules or cultural/historic normalcies sort of fall away — and people see the truth behind that.
What are your plans and highlights for the upcoming year?
I'll be presenting all new works at an offsite show during Milan Design week with a small new gallery. Hopefully, I'll be debuting these works with a new materiality I've been developing for the past year or so. Other than that, I have a few small interior design projects actually — one residential apartment in Madrid with my partner in crime Valerie Name (an interior designer) and maybe a few other interiors, and obviously developing more new work!
What inspires or informs your work in general?
This first collection took a lot of reference from Pre-Columbian artifacts, but I think more broadly I'm fascinated with anthropology. I'm quite new 'to the scene' I guess you could say but I think I'll continue to find inspiration in antiquity. As a species, we've been so fixated on mass consumption and rapid progression beyond consequence, I think there's definitely something to be said about looking into the annals of human creation back when we were more connected to environment and storytelling.
Januari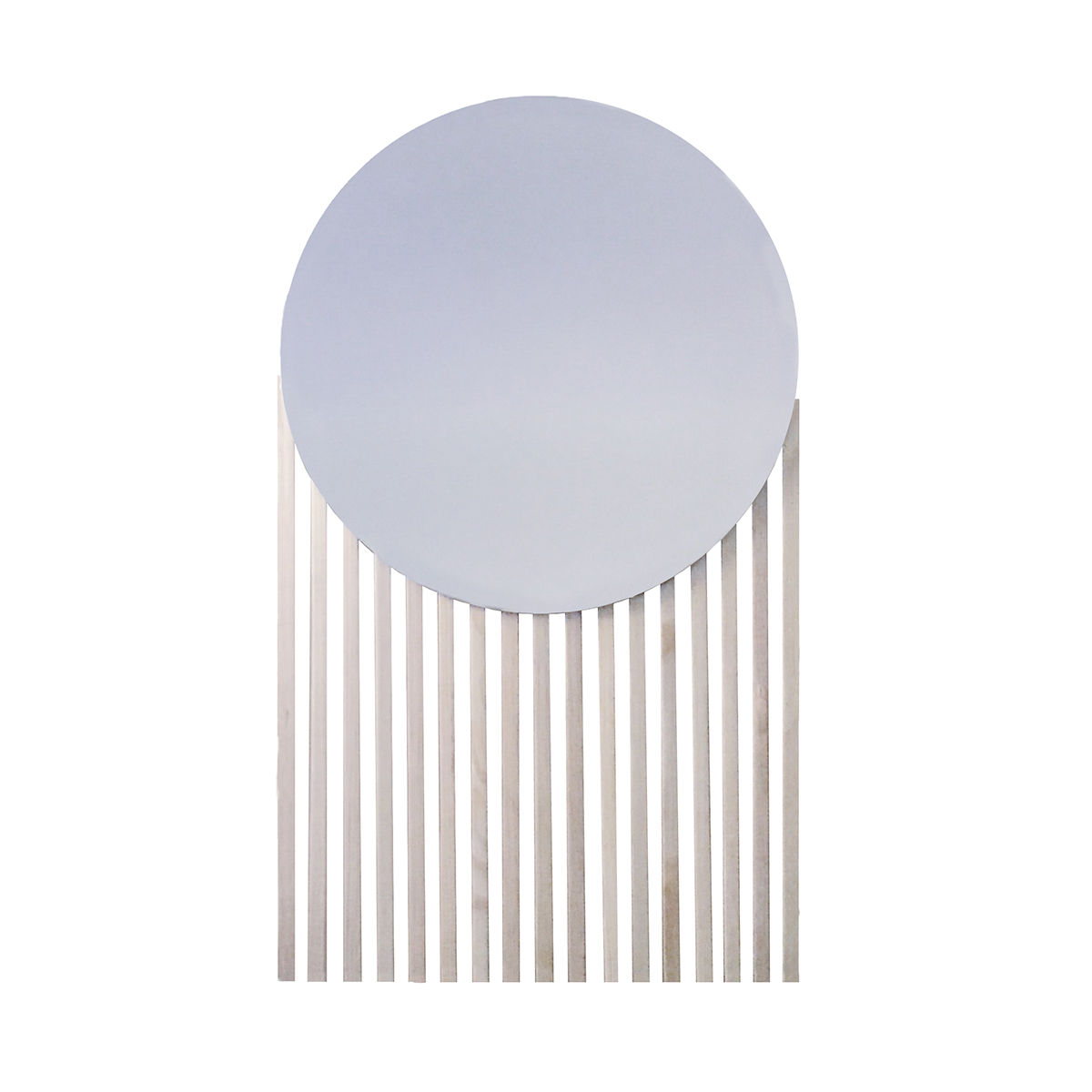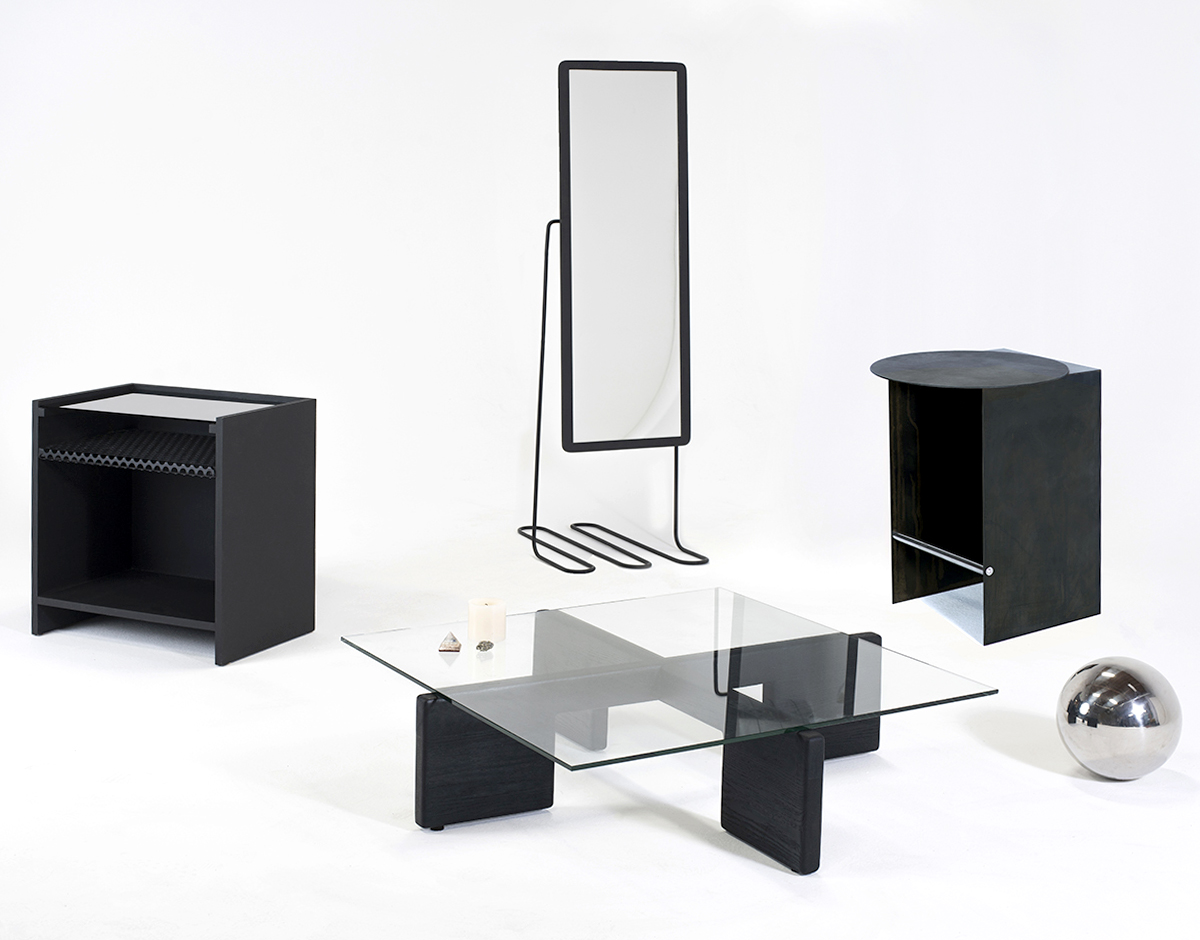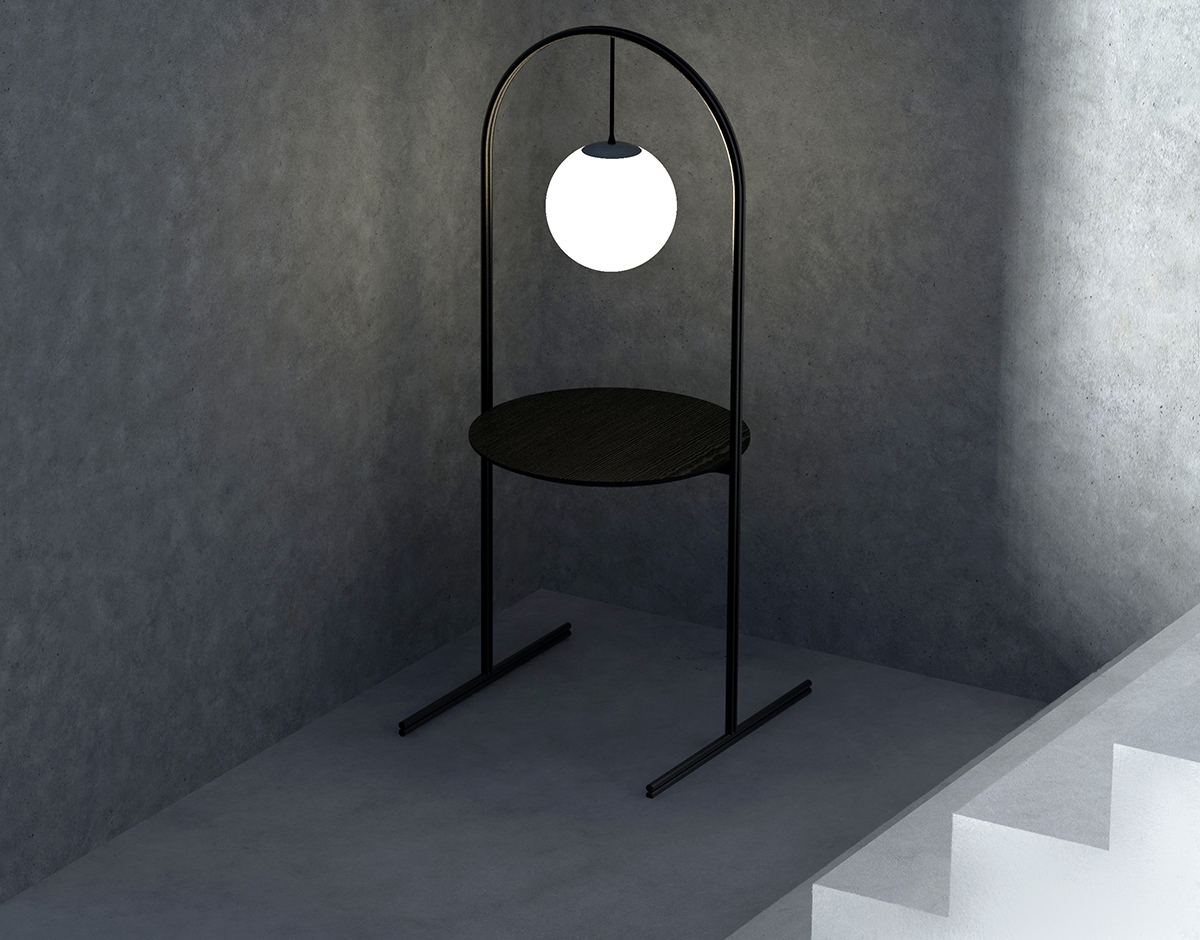 Los Angeles, januari.co
Futuristic sci-fi dreamscapes inspire the work of Texas-born, Los Angeles–based designer Blake Wright, and it shows: The first works for his nascent brand Januari are all lacquered blacks and gleaming metals, as much a function of Wright's expertise (welding, woodworking) as they are his inspirations.

What is American design to you and what excites you about it?
For me, the American design scene has proven that the entrepreneurial spirit is alive and well in the United States. It excites me to see that so many American designers have built names for themselves and created successful businesses. As a new designer in his mid-twenties with few industry relationships and almost no formal training, it inspires me to know that some of those successful businesses were started by people like me.
A key aspect of the American design community is its relative youth. Since American design has a shorter history than many countries, the design here takes inspiration from all over the world and all across time. The result is unparalleled creativity and a dynamic blend of styles.
There's also a great appreciation for craft in the US. From woodworking to welding to stonework and beyond, there are many talented artists pushing the boundaries of their chosen mediums. Anyone following these artists can't help but be inspired to do the same.
What are your plans and highlights for the upcoming year?
Over the last year or so, my work has taken a stylistic change that I'm very excited to explore. I've been attempting to blend Surrealist art and simplistic functionality. I intend to push my work closer to the logical conclusion of this concept in hopes of establishing my own unique style.
Perhaps equally important, I plan on growing my brand so that this passion of mine can become a sustainable, profitable business. I don't currently have any ongoing retail partners in the high-end LA market, which is something I intend to change.
I'd also like to introduce a few more affordable objects to sell on my website so that my work can be more accessible.
What inspires or informs your work in general?
Though my work is intended for the contemporary home, most of my inspiration comes from relics of the past and dreams of the future.
I'm inspired by sacred architecture found in ancient sites like the Giza Plateau, the temples of Petra, the Kailasa Temple, and Ancient Rome. Futuristic sci-fi dreamscapes such as Blade Runner, Star Wars, and 2001: A Space Odyssey, are another source of inspiration for me.
I believe that the inspiration that shaped these ancient sites shares an essential core with the inspiration that shapes our dreams of the future. This inspiration has a timeless, mystical nature, as if it's existed before us and will continue to exist long after we're gone. Through creative expression, we can unveil pieces of this essence of being, pulling it into our everyday lives as long as we're bold enough to do so.
SHOP JANUARI'S WORK ON OUR 1STDIBS STOREFRONT!
Kelly Wearstler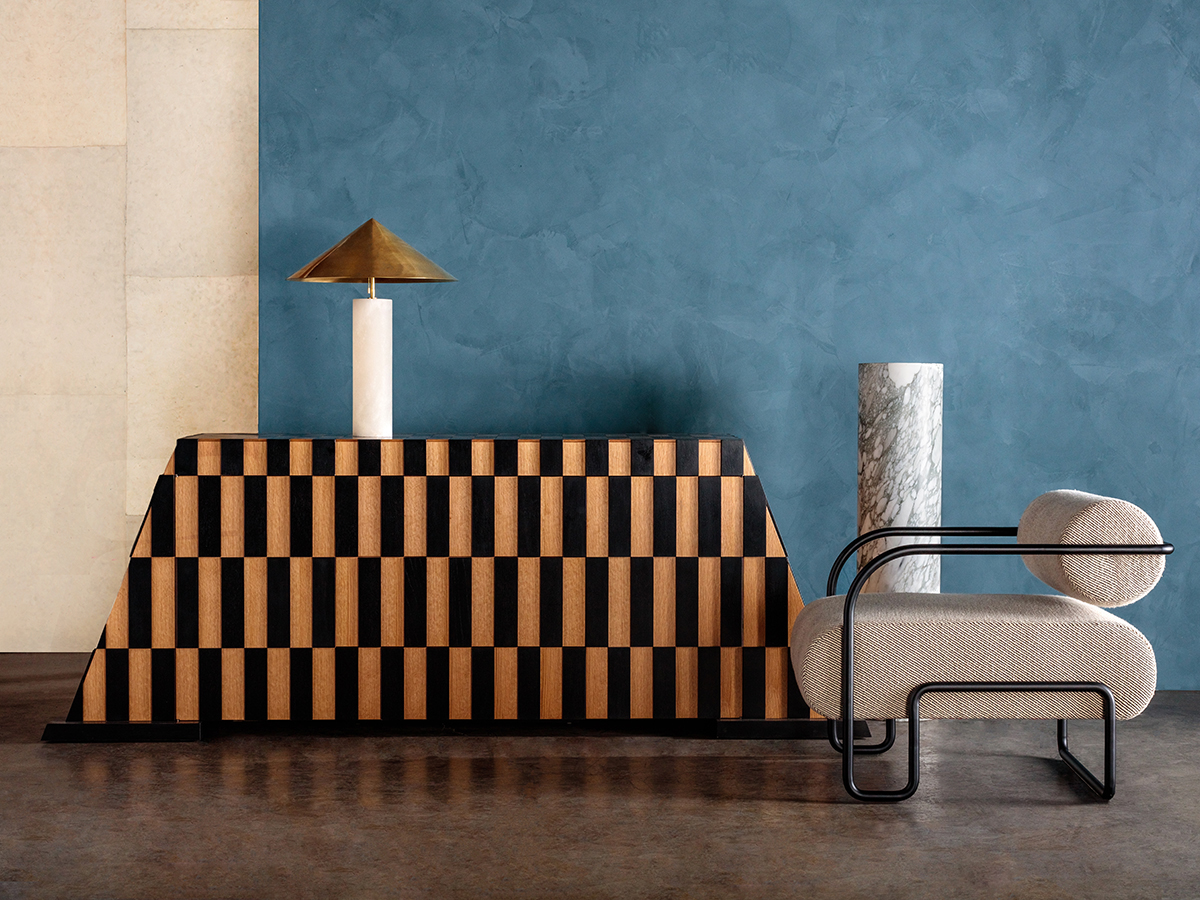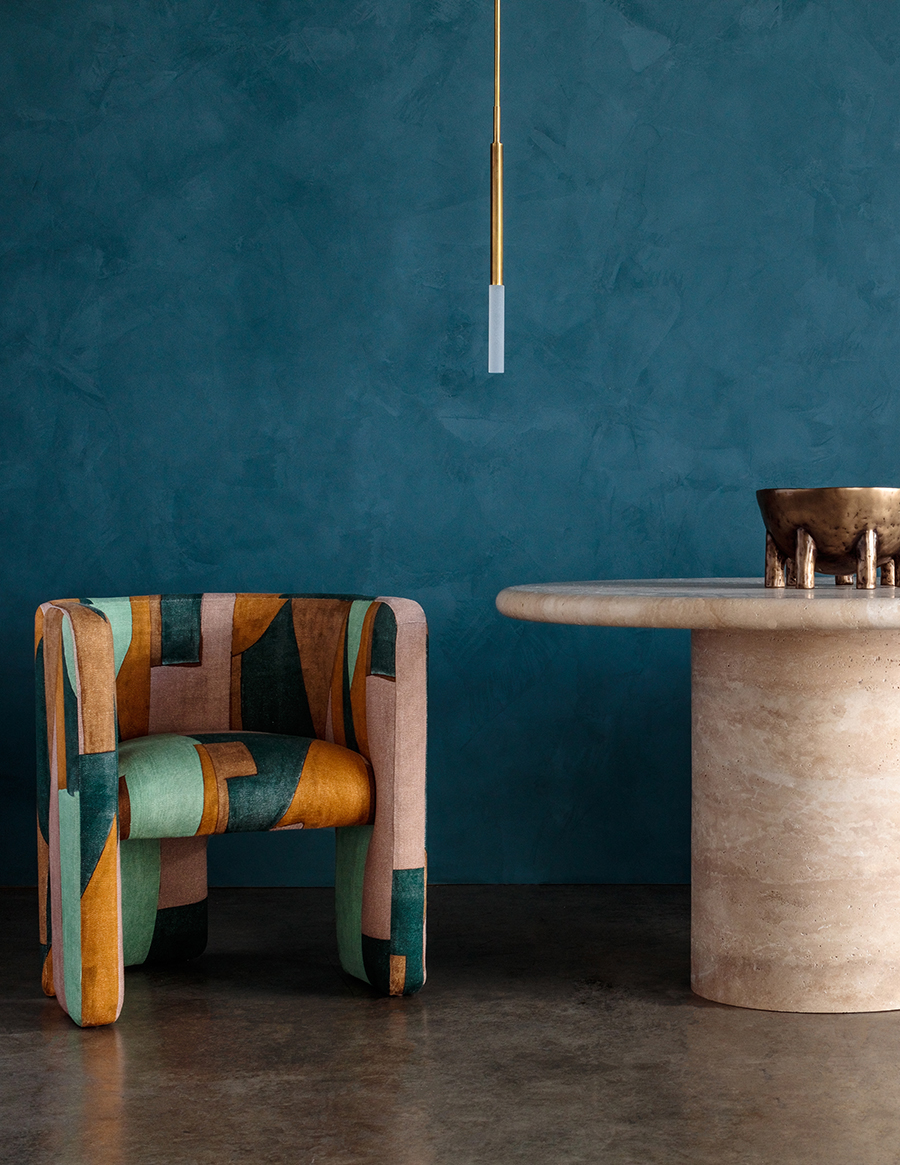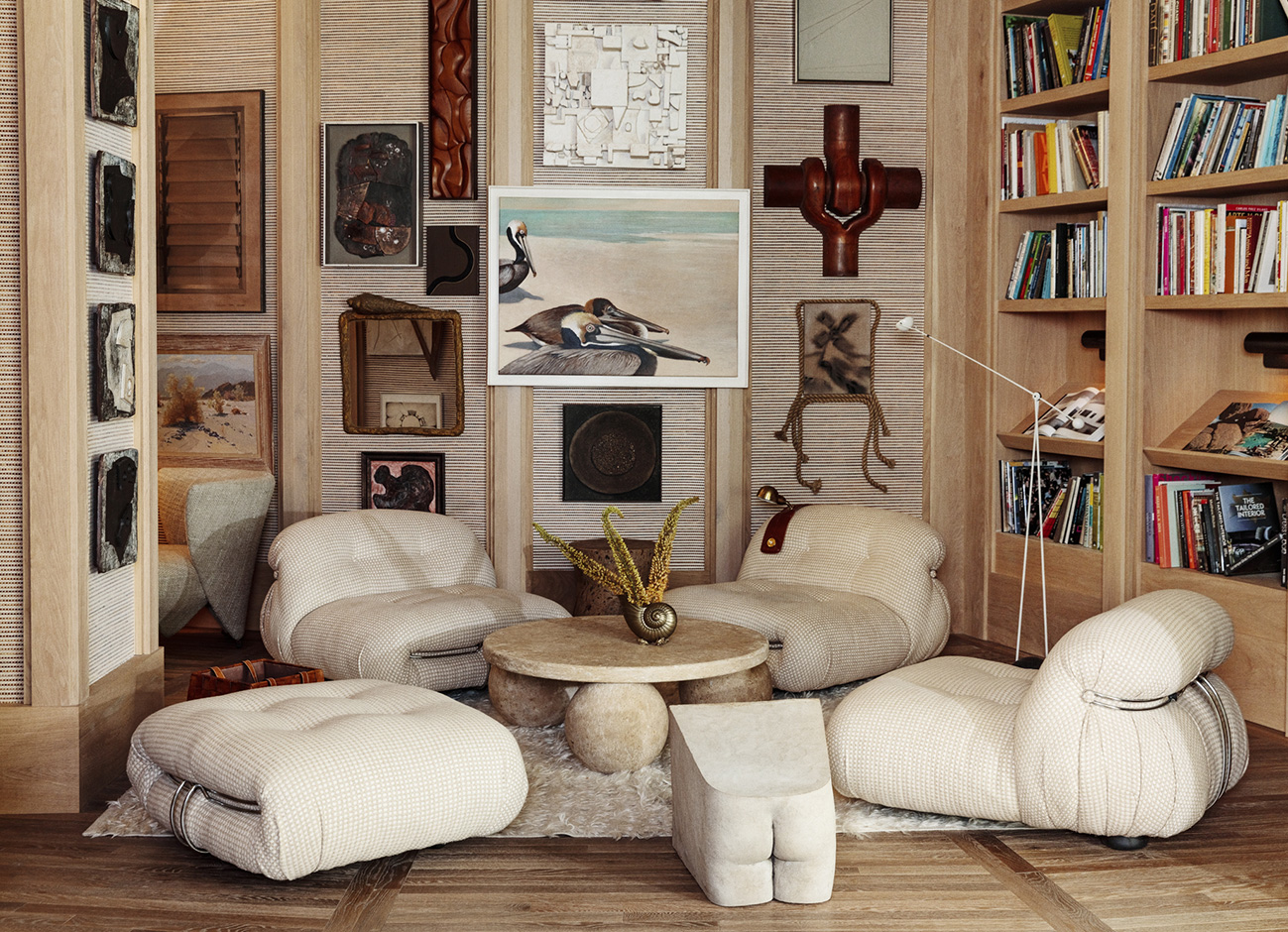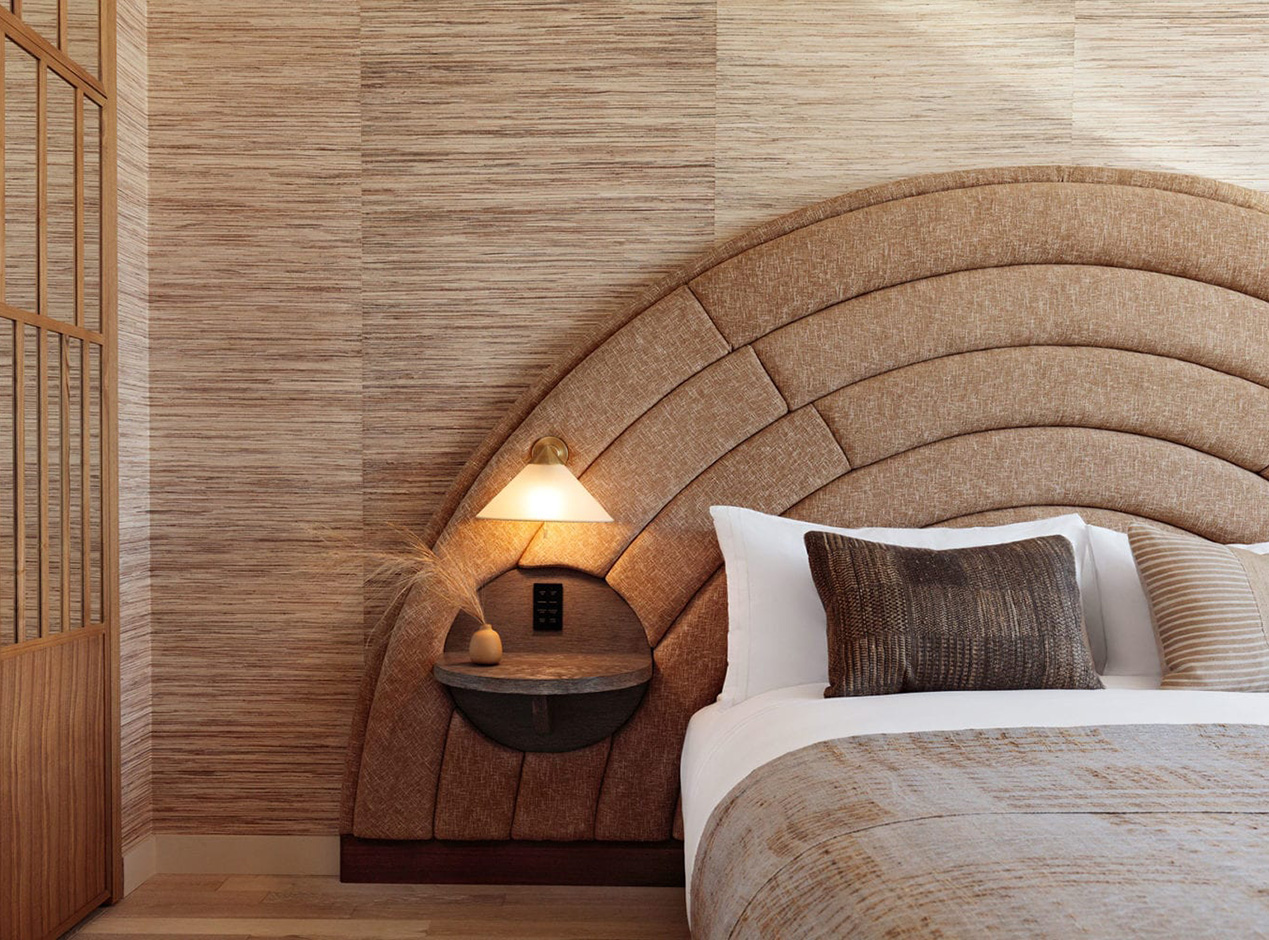 Los Angeles, kellywearstler.com
Wearstler is known in some circles as the doyenne of American interior design, and truth be told, she could have been named to this list a hundred times over. But a brand new book, a wildly fun new furniture collection, and a series of splashy vintage-meets-modern interiors for the Proper Hotels brand — complete with commissions from young designers like Chris Wolston and Morgan Peck — made this her best year yet.
What is American design to you, and what excites you about it?
For me, American design is about having a free spirit and open mind. Curiosity is boundless and with it comes an inspiring sense of anything goes. Trailblazing art exhibits populate our cities, pushing the boundaries of materiality in design and architecture. Technology's position at the forefront with the continual collaboration in design is also super exciting. I am so keen on the exploration of how we can continually make our lives easier and more efficient.
What are your plans and highlights for the upcoming year?
I have two new hotel projects — Austin Proper just launched and DTLA Proper will debut in the spring — in addition to many new residential projects, upcoming furniture and lighting collections, and an extensive new fabric and wallcovering collection launching in February. The limited edition of my book Evocative Style will also be debuting in February and I'm working on a few collaborative projects currently under wraps that I am super excited about.
What inspires or informs your work in general?
Being fearless, taking risks, and following my continual curiosity drives the evolution and refinement of my design aesthetic, philosophy and development. I am inspired by so many incredible artists, art forms, eras in history, textures, patterns, materials… it is truly endless. Working with artists and artisans from all over the world is really inspiring. I learn so much from them, it broadens my horizons and ultimately makes me a better designer. I'm so grateful that I get to spend every single day doing something I absolutely love. Design is the meeting place of all of my passions.
Laun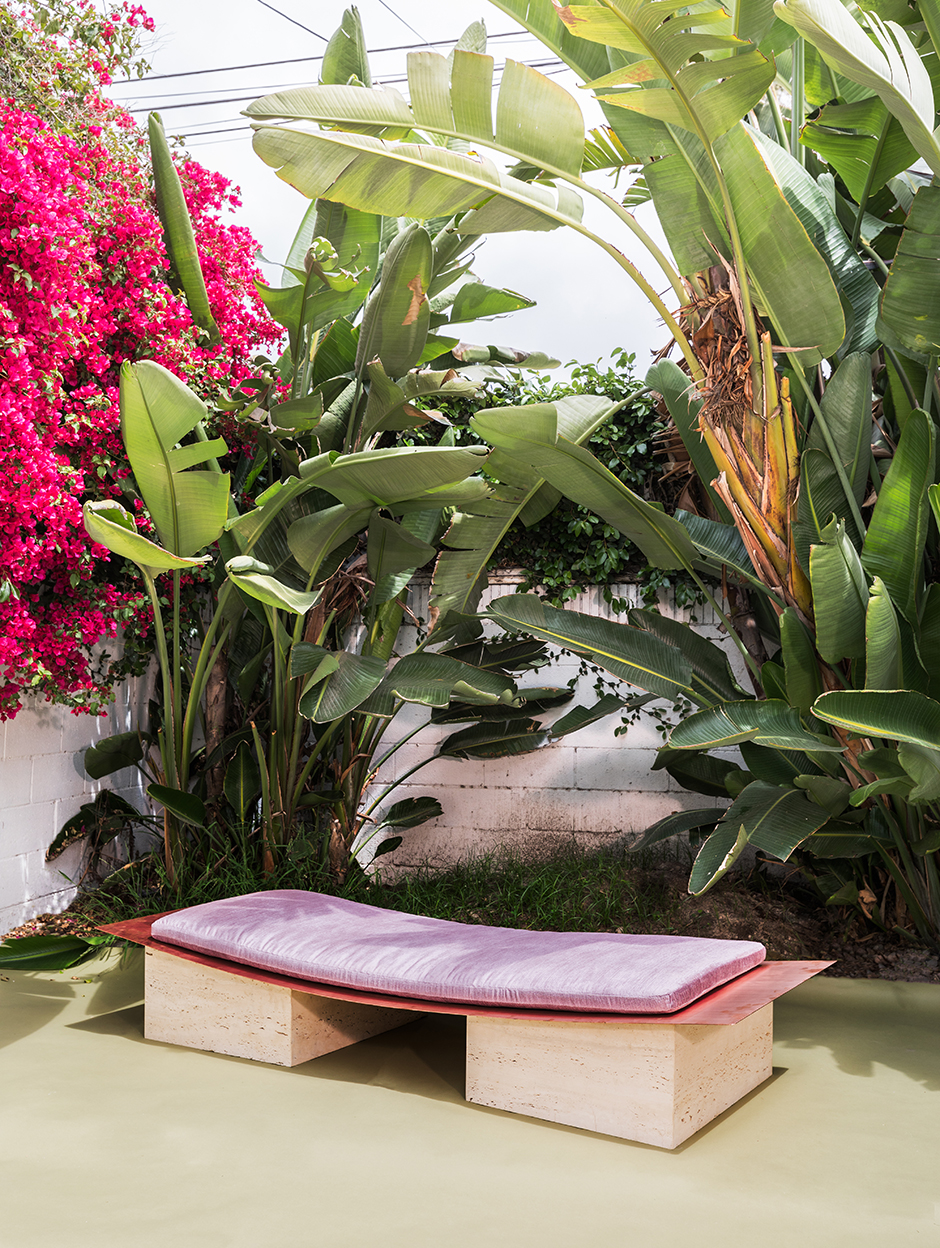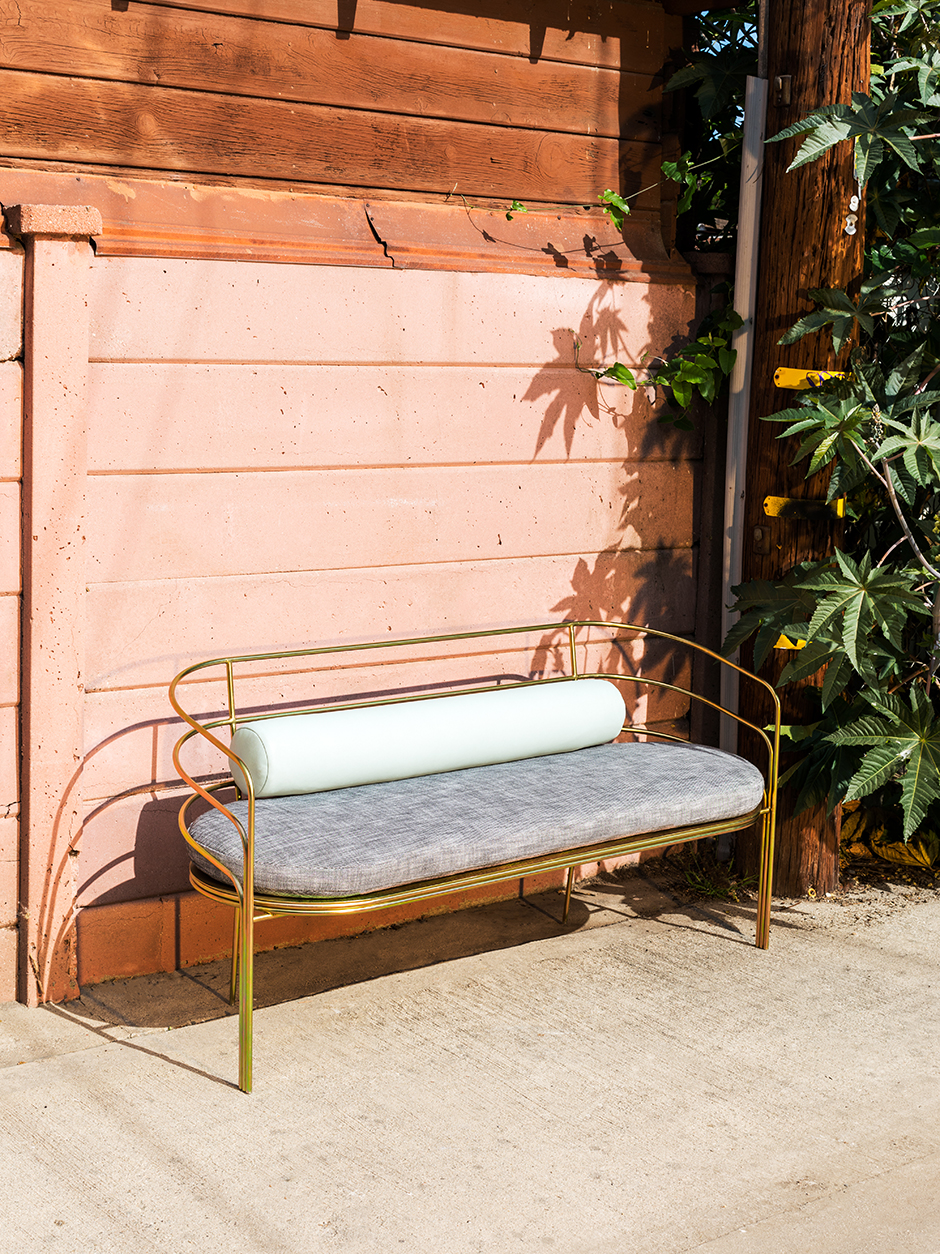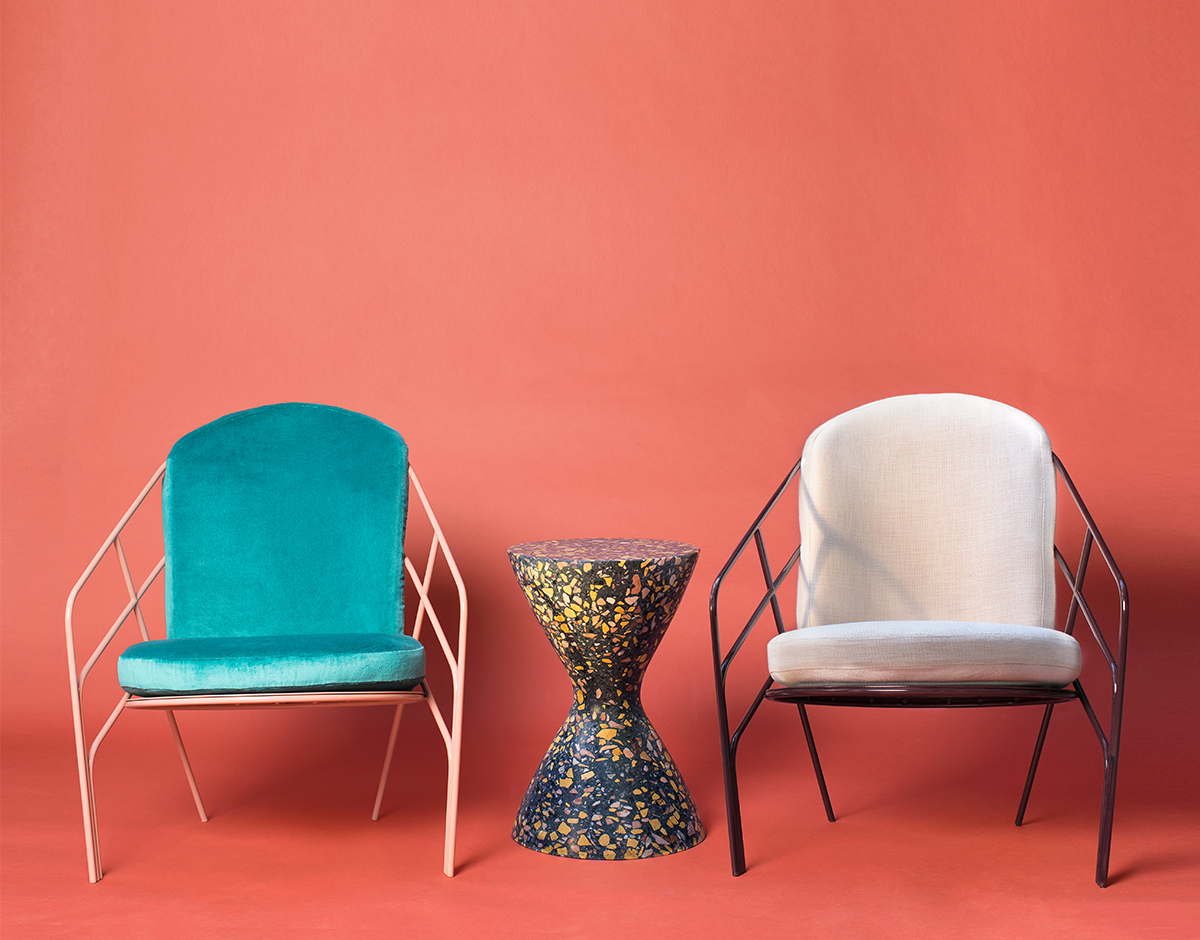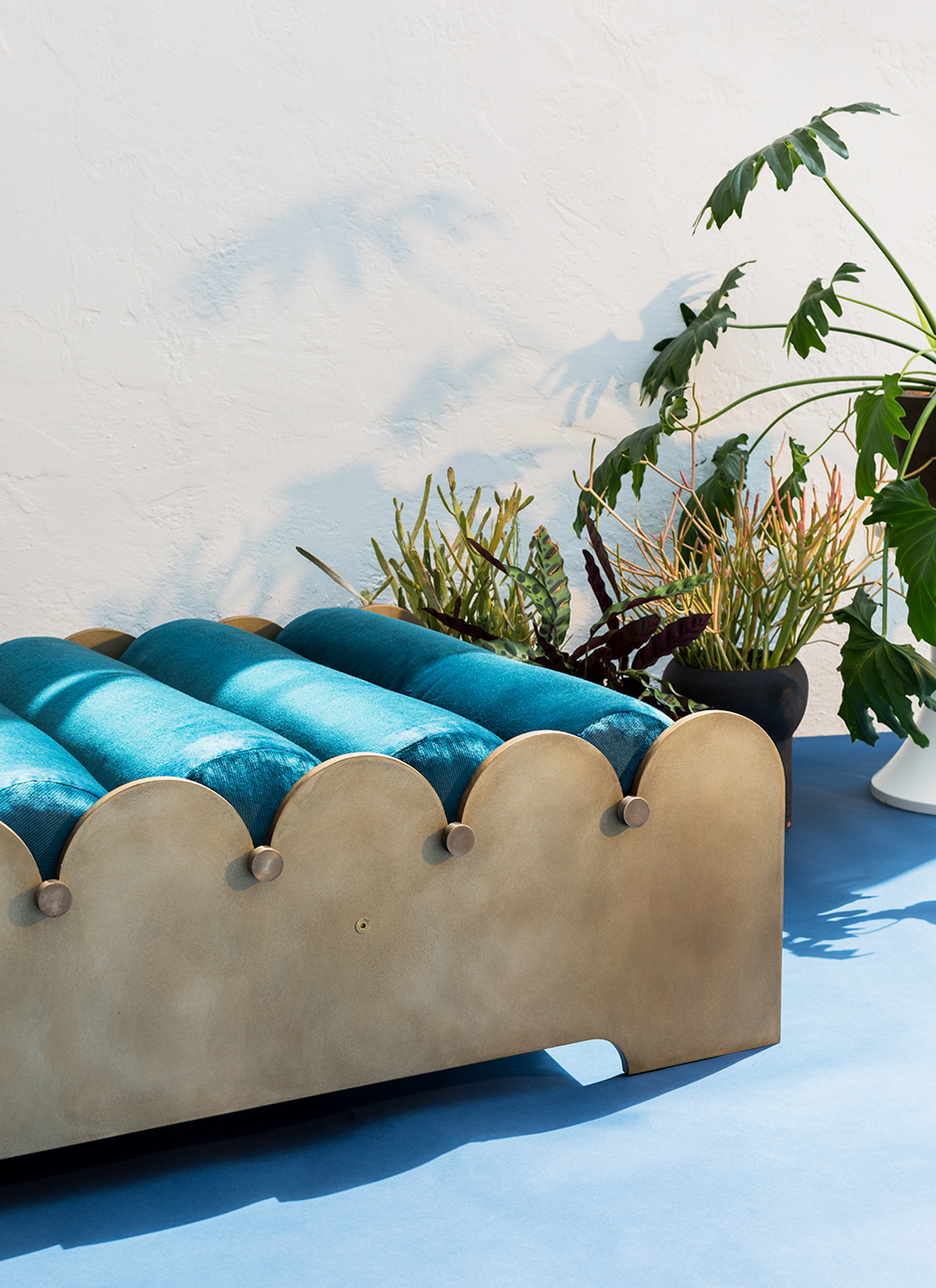 Los Angeles, launlosangeles.com
If LAUN was simply the only contemporary design studio we know of to focus on outdoor furniture, it would already stand out from the crowd. But in the hands of founders Rachel Bullock and Molly Purnell, LAUN becomes something else entirely, with a focus on local manufacturing, a sensitivity to materials and finishes, influences that range from Hollywood Regency to Victoriana, and a sense of fun firmly intact.
What is American design to you, and what excites you about it?
American designers are allowed to be incredibly peripatetic in their lives in a way that I don't think you see in other places. This country is so big; there is a lot of inherent diversity because of the sheer size. We might spend a year in New Year, a year in Portland, and several years in LA, and we absorb so much from all of those disparate places. American designers are always pulling ideas from "where they're from" whether that means where you live now, where you grew up, where your parents came from, where you can trace your last name to, or some combination of these. We like that you can dive into those historical references or contextual, place-based references for inspiration.
American design also has a strong connection with manufacturing. We aren't afraid to express craft and fabrication in our work. We make a lot of things ourselves and we're able to approach manufacturers who are more specialized (they may typically make aircraft parts or first aid kits) but are willing to take on the experimental work of young, independent designers to help us realize our vision.
There aren't a lot of rules you have to follow in American design and that's really exciting. We have access to almost any material you can possibly think of and if you can come up with an innovative way to use it then you can just let your imagination run wild. For example, we really like experimenting with finishes on metal and we have access to this company that does yellow zinc plating; that's a very industrial finish, something you usually see on nuts and bolts. It's an economical but also an unpredictable finish. We've found that when you plate a large surface like a table you can get this beautiful iridescent pattern, which you would never be able to see on a nut or bolt, even if you were looking for it, which of course you wouldn't be. It's exciting to us to find the beauty in the utilitarian, and to draw attention to the things we normally overlook.
What are your plans and highlights for the upcoming year?
We are releasing a new collection at ICFF this year. In this collection we're exploring how to use common materials, like rubber bands, in new and unexpected ways. Because we like our work to be able to live indoors or out, we are somewhat limited in the materials we can use, but this also means we get to be creative and find ways to subvert the expectations of what those materials can do. We are hoping to debut a couple of fun and colorful new pieces at Sight Unseen Offsite. We were inspired by the way that certain painters combine their colors in bold and exciting ways. We looked closely at Georgia O'Keeffe, Lee Krasner, Amy Mackay, and Amy Sherald when we were establishing our palette for this mini-collection.
We launched LAUN Studio in 2019. This is our architecture and interiors branch, and we have seven projects slated to complete construction in 2020: five residential and two commercial. LAUN Studios is also evolving in terms of what kind of projects it takes on. In partnership with our friend Mary Casper of Social Studies Projects, we are working with the Women's Center for Creative Work to help them determine their space needs for the relocation they have planned for this year.
Last but not least, we are making our first foray into lighting. We're still early in the prototyping process but it's an exciting new set of challenges and we've been learning a lot.
What inspires or informs your work in general?
Los Angeles — and, more broadly, California — is an endlessly exciting source of inspiration for us, both in its range of flora/fauna but also in its built forms. People build adventurously on the West Coast; sometimes to the point of ridiculousness, like when you see a Moorish palace next to a mid-century modern next to a storybook cottage. But chaos can be liberating.
Recently, we've been looking outside of California, to the places where we grew up. Rachel grew up outside Detroit where there's the auto industry to refer to, but also the Scandinavian designers who came and truly made Michigan the epicenter of mid-century design. Molly is from the mountains in Colorado where members of the Bauhaus came in the fifties to set up a campus for the Chicago industrialist Walter-Paepke. We're interested in how this European mindset influenced these small mountain towns and transformed the landscape forever.
Beyond the built environment, the colors, the quality of light, and the natural environment in California always play a role in how we develop our work. We're always looking to forms in nature. Plants have structure and order and yet such an insane range of form. Karl Blossfeldt is always inspiring: he makes us look more closely at those structures. And we like to take strolls around the Huntington Gardens, especially the cactus gardens.
The West Coast attitude is casual and laid-back, but it also places a premium on self-determination, which in turn requires (or maybe breeds) self-confidence. That creates an exciting environment for us to design within because there's a lot of freedom here to try new things, and a general assumption that you can and should do what you want.
SHOP WORK BY LAUN IN OUR 1STDIBS STOREFRONT!