01.14.20
The 2019 American Design Hot List, Part II
This week we announced our seventh annual American Design Hot List, Sight Unseen's annual editorial award for the 20 names to know now in American design. We're devoting an entire week to interviews with this year's honorees — get to know the next four Hot List designers here.
Crosby Studios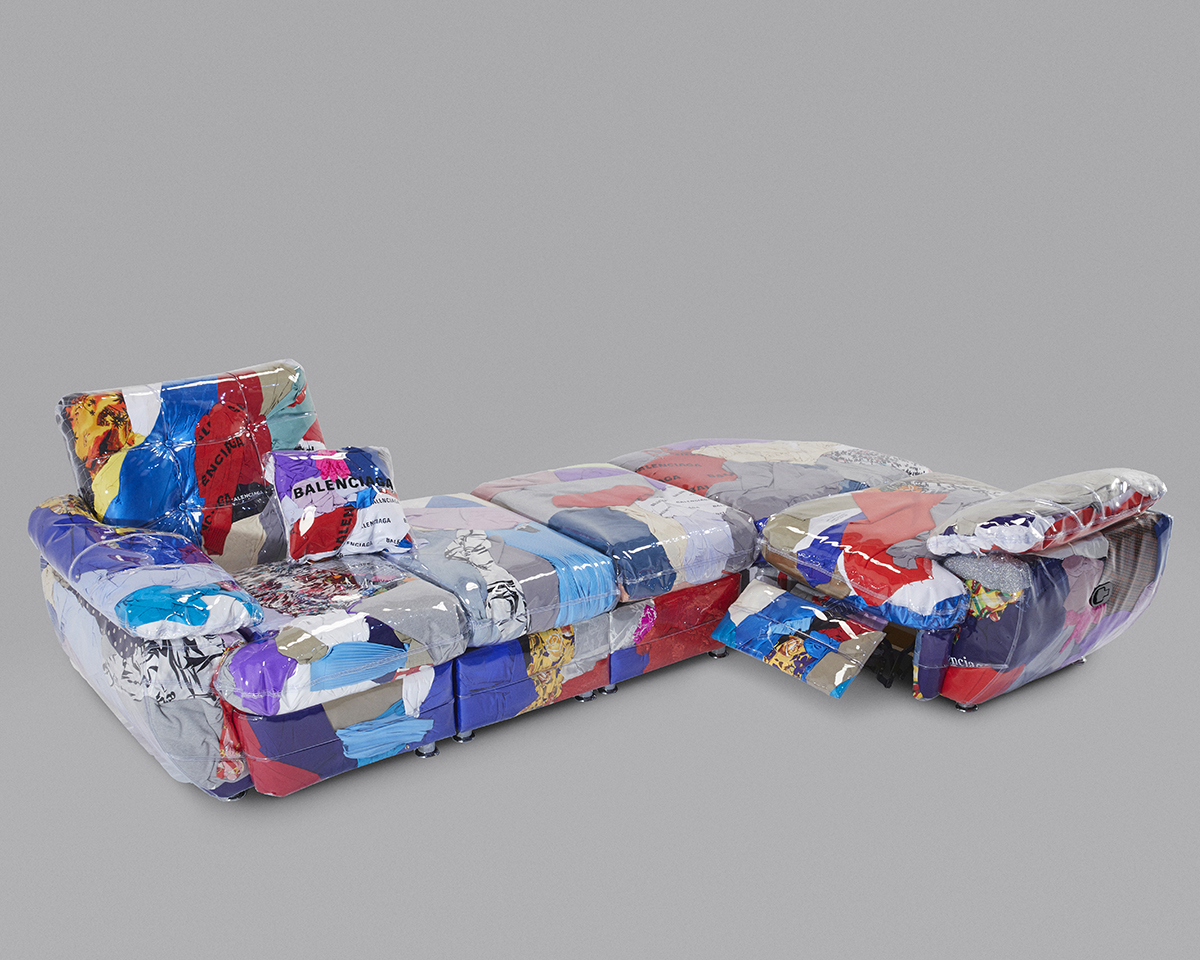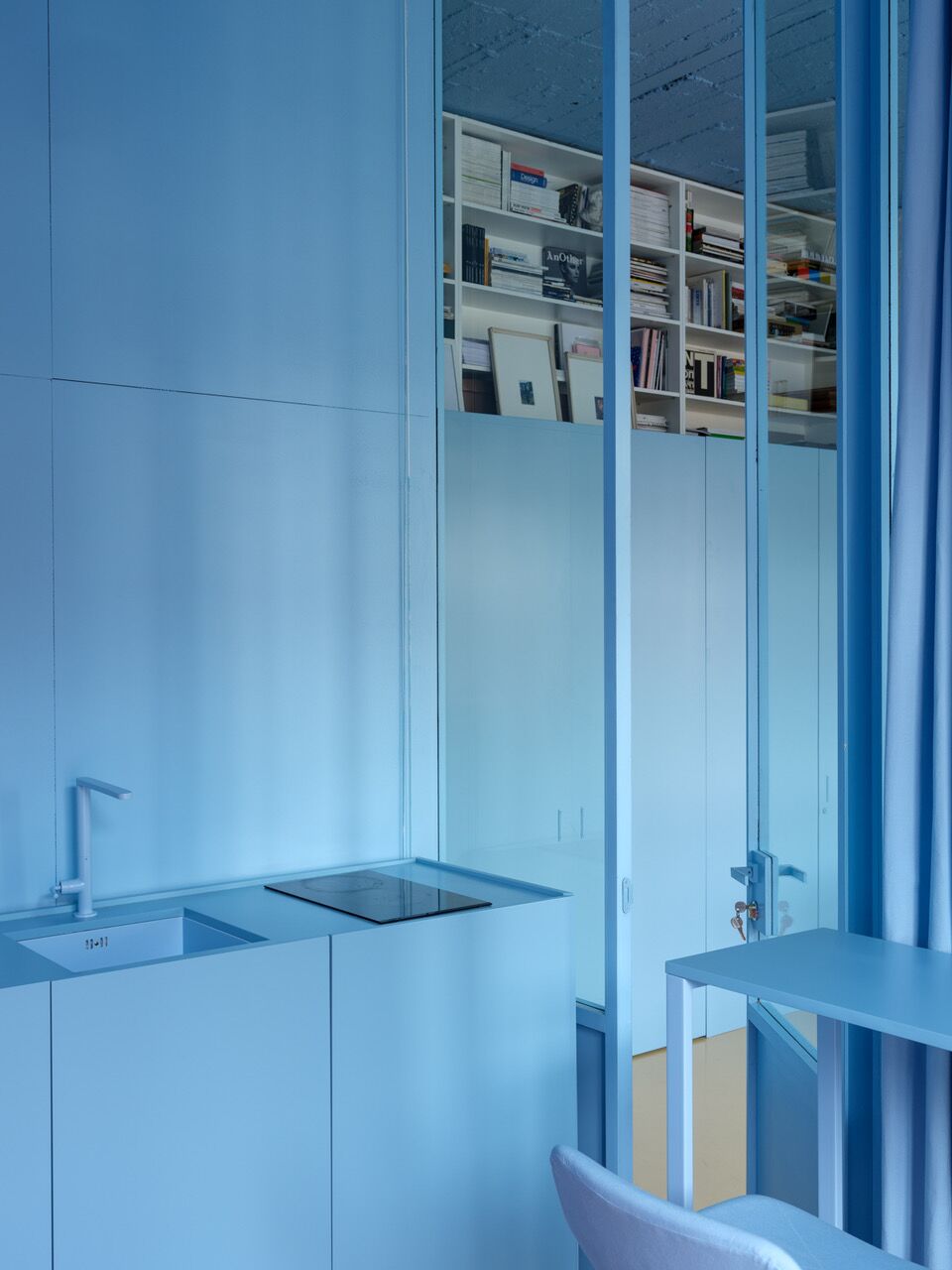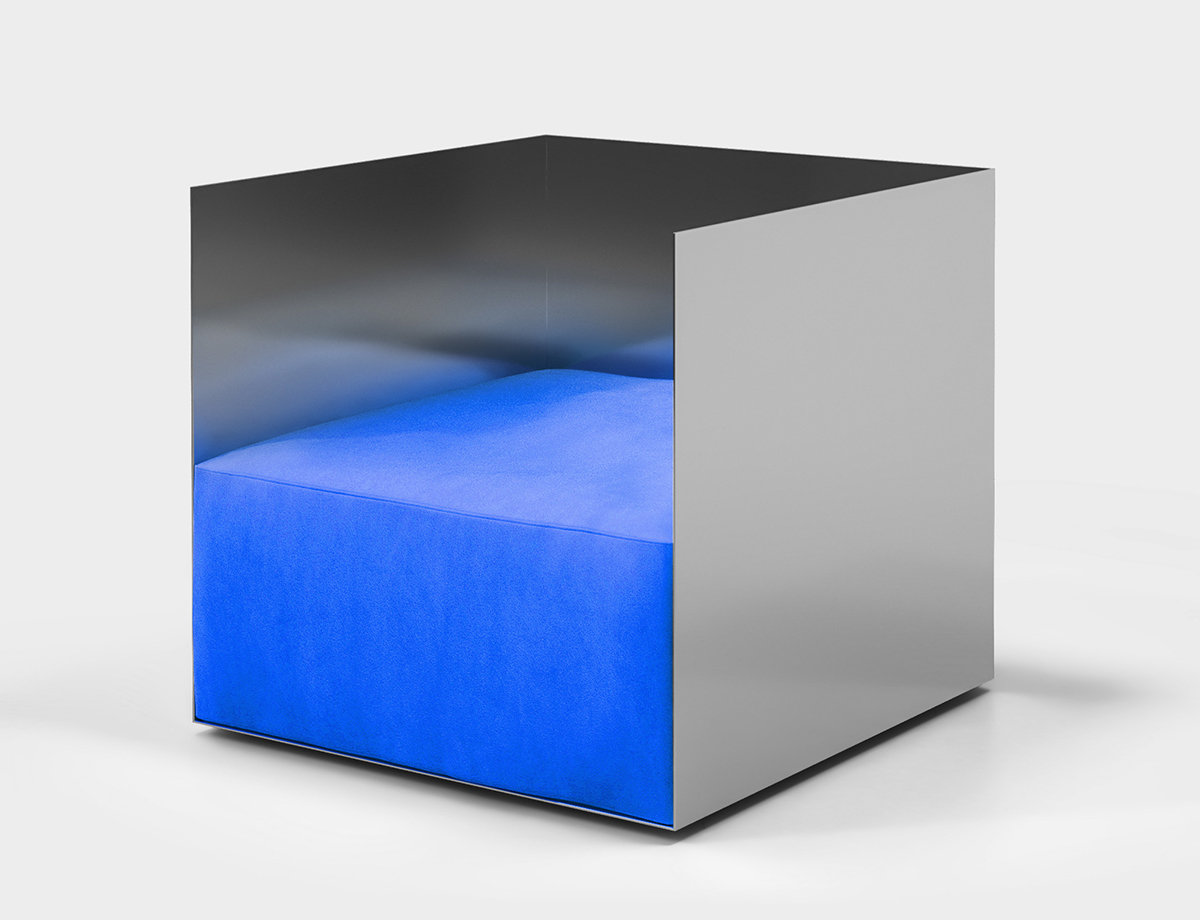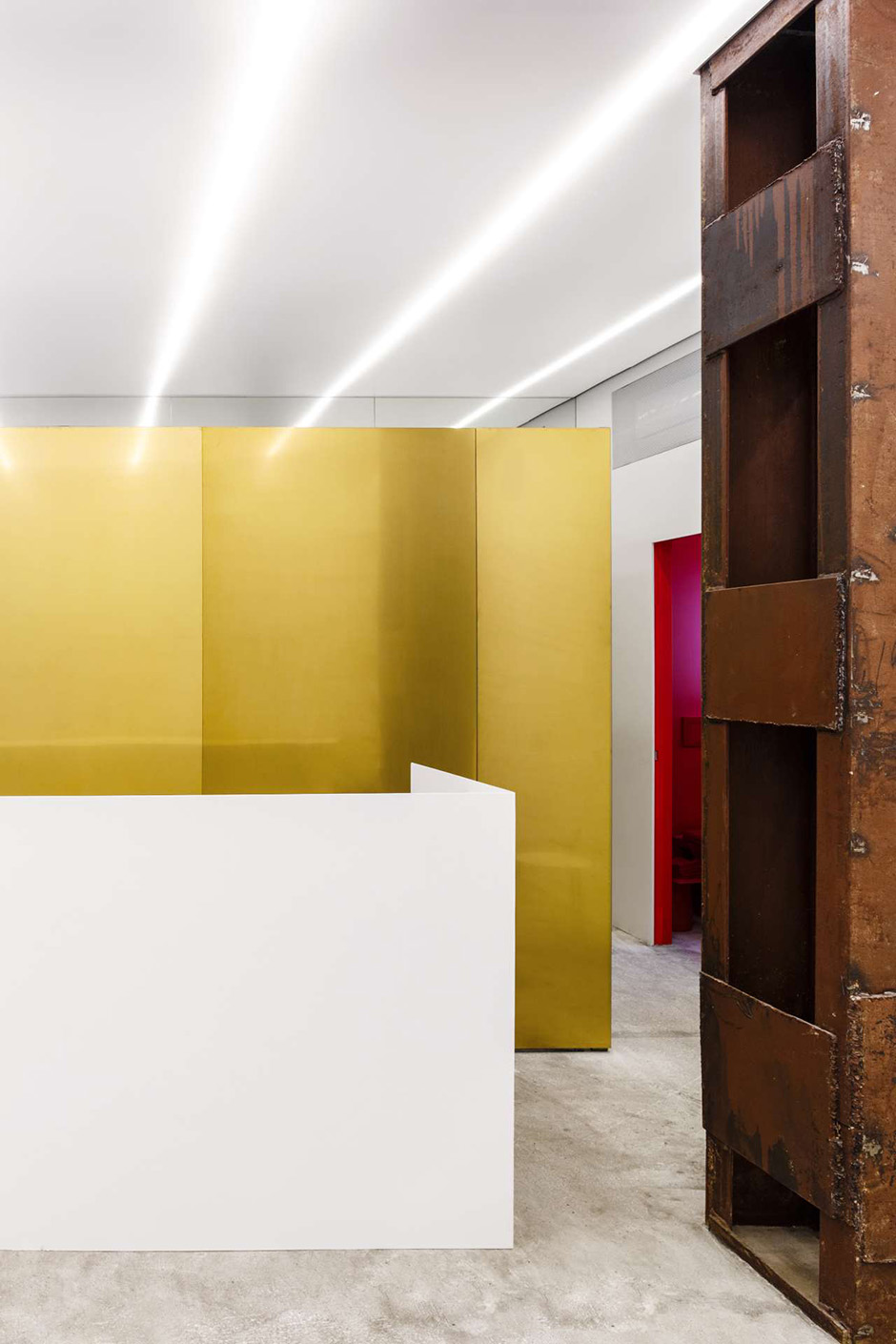 New York, crosby-studios.com
Russian-born designer Harry Nuriev has had a swift rise to the top since his launch in 2016 — creating dreamy, pastel-fueled interiors, making brightly colored furniture, and collaborating with everyone from Opening Ceremony to Liam Gillick. At Design Miami, Nuriev teamed up with Balenciaga to create a transparent vinyl sofa filled with damaged or deadstock clothing from the brand, in a move that nodded to Nuriev's interest in sustainability and announced his seat at the forefront of American design.
What is American design to you, and what excites you about it?
American design for me is a combination of technology and modern art. I look at companies like Apple, Tesla, and even Nike and observe how they cross-communicate with Donald Judd's clean lines and a Shaker house's sharp spaces. Also I am fascinated by endless American craft design. American design is so diverse.
What are your plans and highlights for the upcoming year?
I have many collaborations in the works for this year that I cannot wait to share with everyone merging fashion, art, and design. 2020 is the start of a new stage in my design language and in my life life. I will be developing more of my career as an artist and will continue to do beautiful interiors.
What inspires or informs your work in general?
My inspiration comes from my Russian Soviet childhood and heritage. I use colors and materials in my projects that I grew up around and that are nostalgic for me. I love to rethink "ugly" furniture and give it a second life.
Crump & Kwash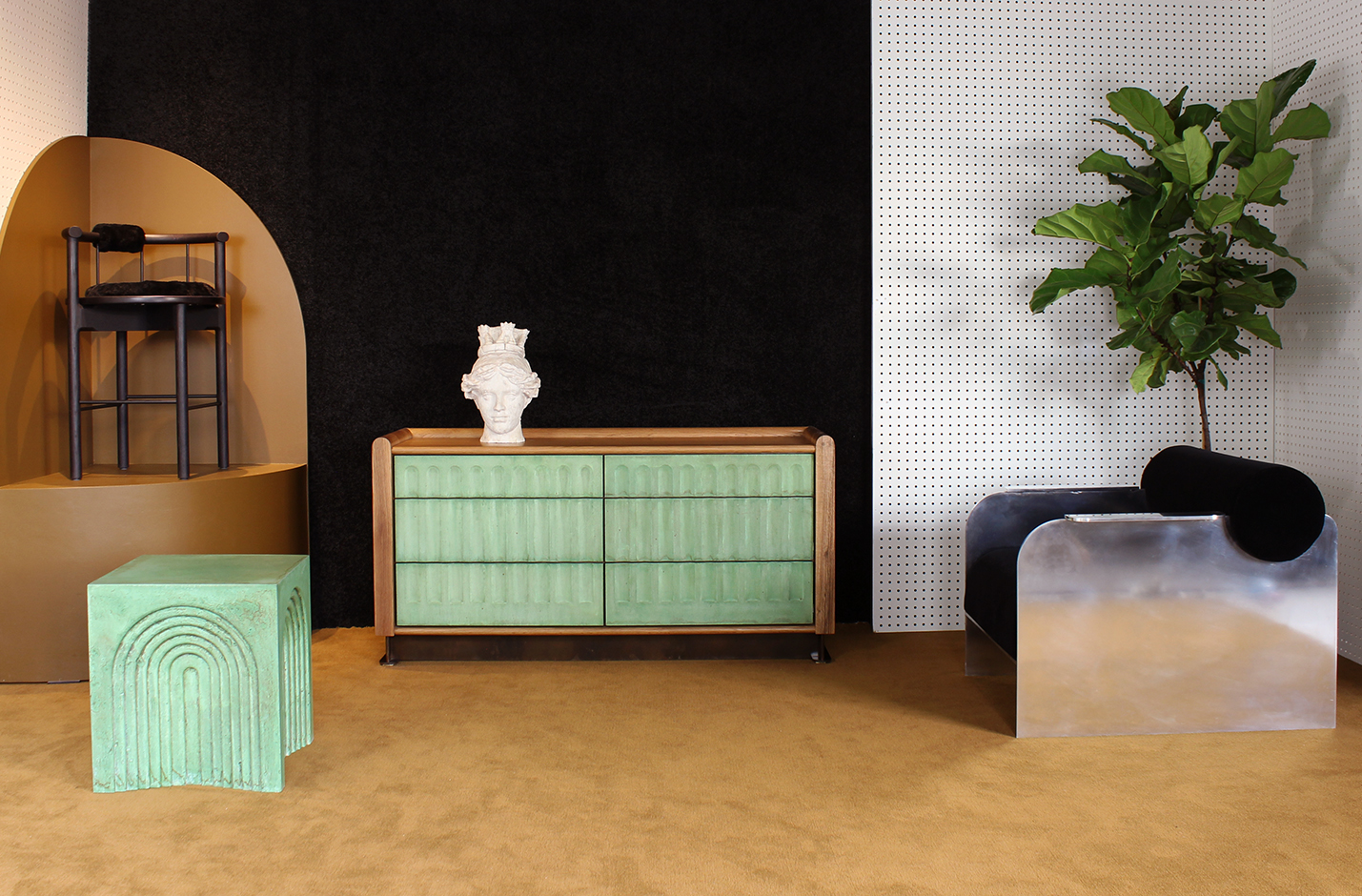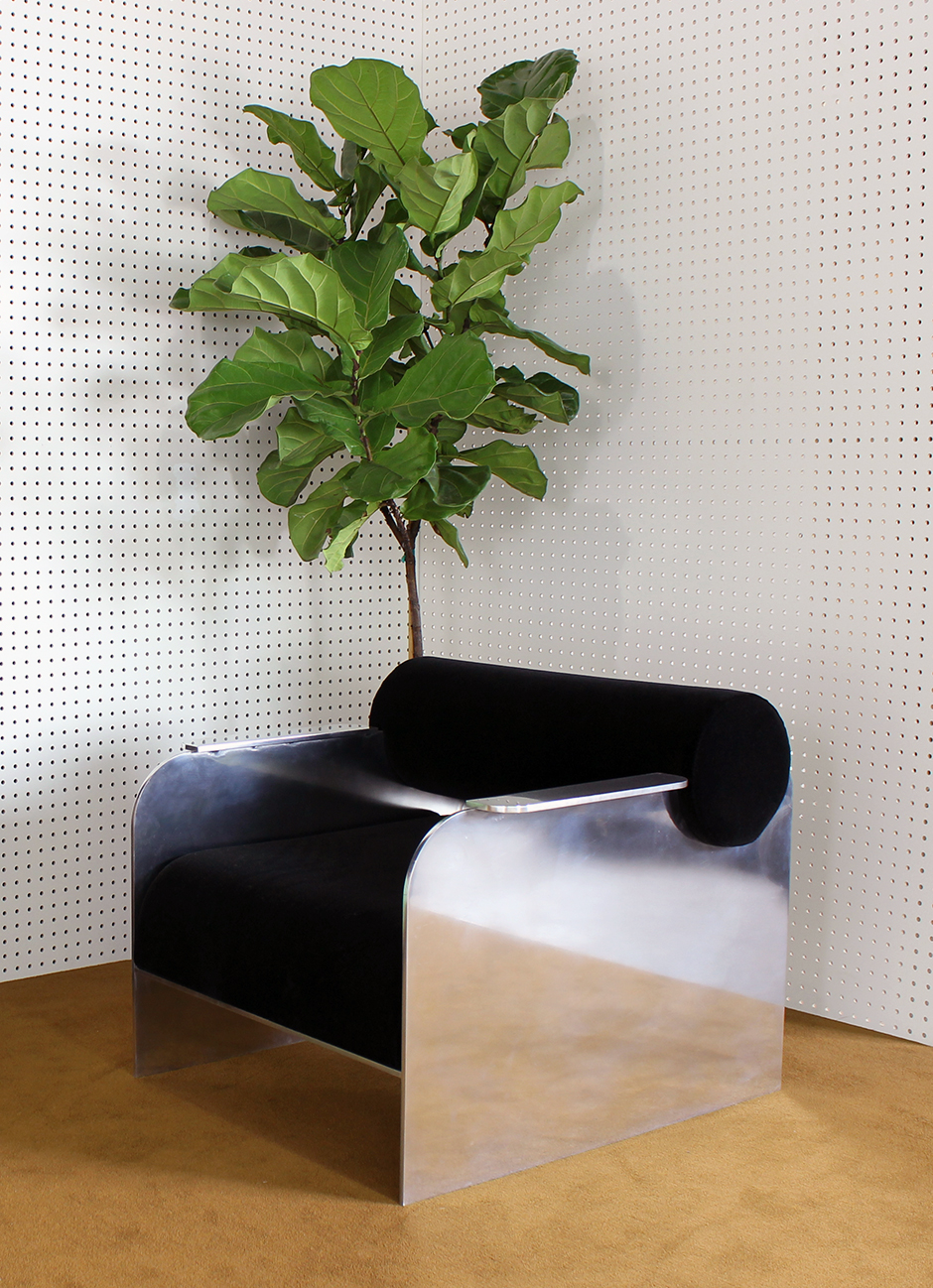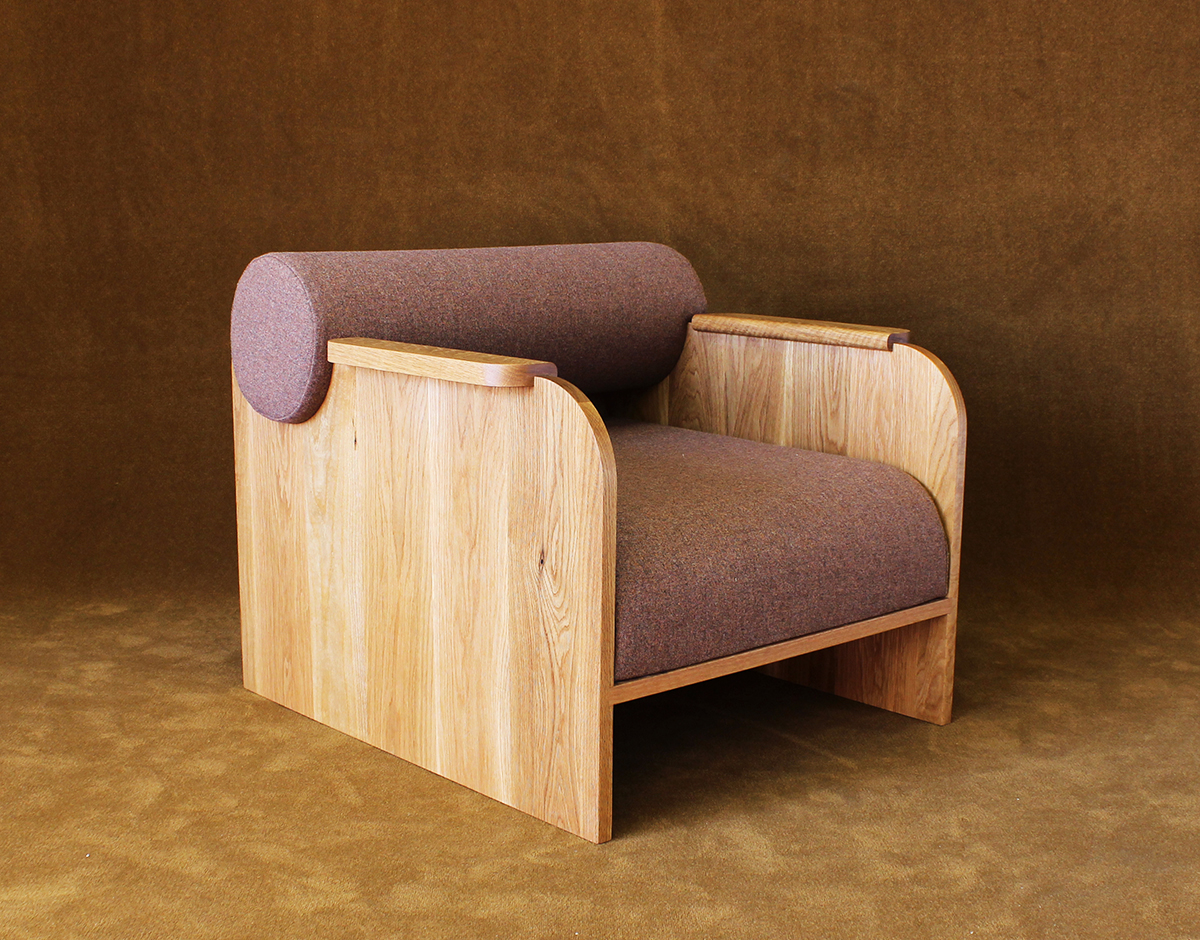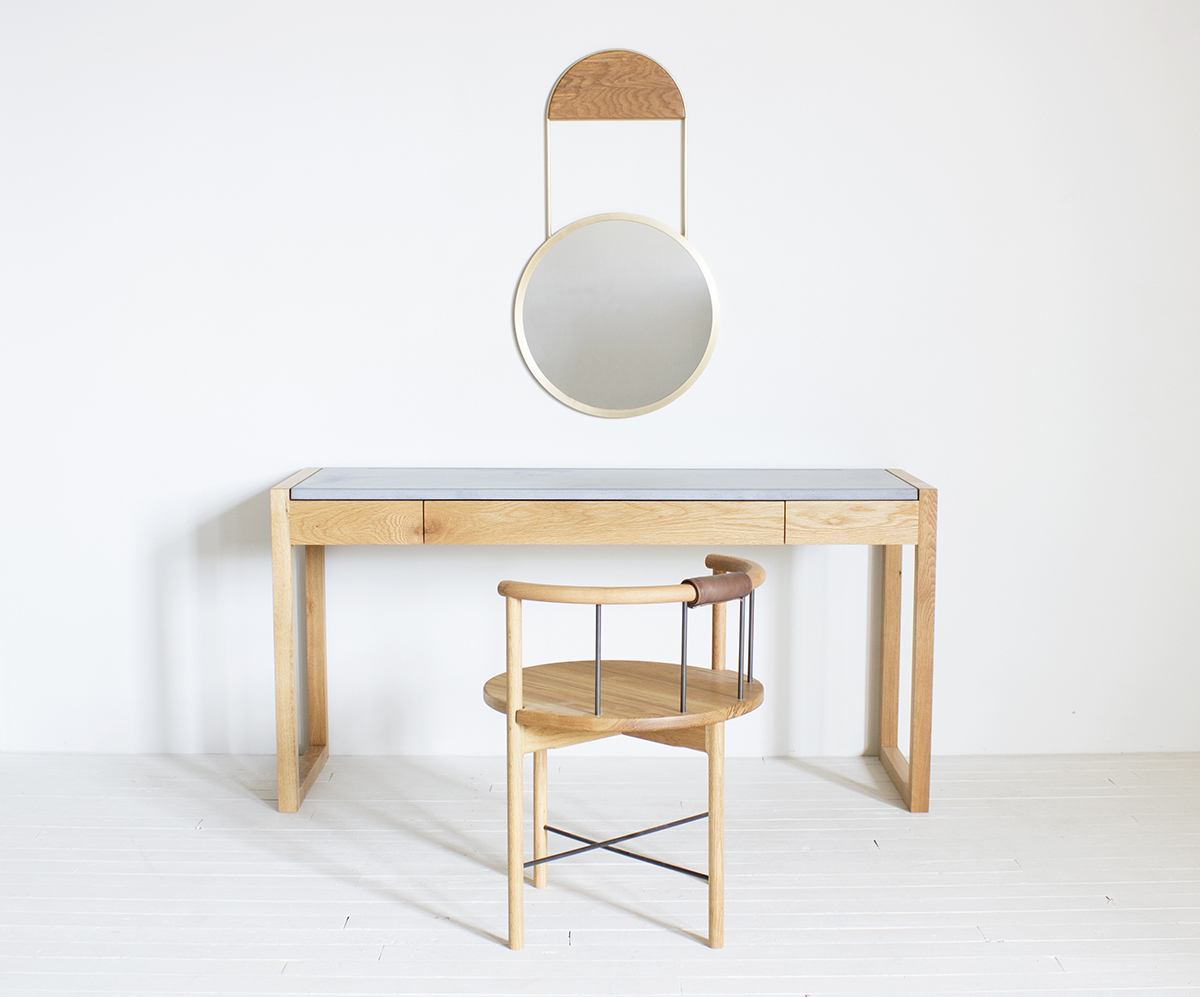 Baltimore, crumpandkwash.com
At ICFF this year, the Baltimore-based duo made a splash with their Arcade Collection, whose arched forms were inspired by that ancient architectural element. The collection's standout was an indoor-outdoor lounge with a polished aluminum frame and a vibe that calls to mind Kuramata in the best possible way.
What is American design to you, and what excites you about it?
There's a wonderful sense of play and exploration coming from American designers today. It's encouraging to be part of a community that is perpetually expanding what's possible. We're seeing passionate artists designing products, finding their own path to fabrication, and simultaneously building an audience through their social media presence.
What are your plans and highlights for the upcoming year?
In early 2020, we will be opening our first gallery! The space will feature a revolving collection of our line, custom one-offs, as well as work from other designers we admire. The opening will coincide with the release of a new contract seating collection and, later in the year, our second line of high-end case goods.
What inspires or informs your work in general?
Problems and practice! In a very real (and probably very boring) way, our work is practice based. As designers, we get a lot of inspiration from tactility working with new materials, exploring forms, and solving the problems that come along with production. We've always maintained different interests outside of the shop, bringing unique perspectives on how to best approach a product. Of course this has lead to the metaphorical head butting, but for the most part the combination of our individual perspectives results in an even stronger design.
SHOP CRUMP & KWASH'S WORK ON SIGHT UNSEEN'S 1STDIBS STORE
Facture Studio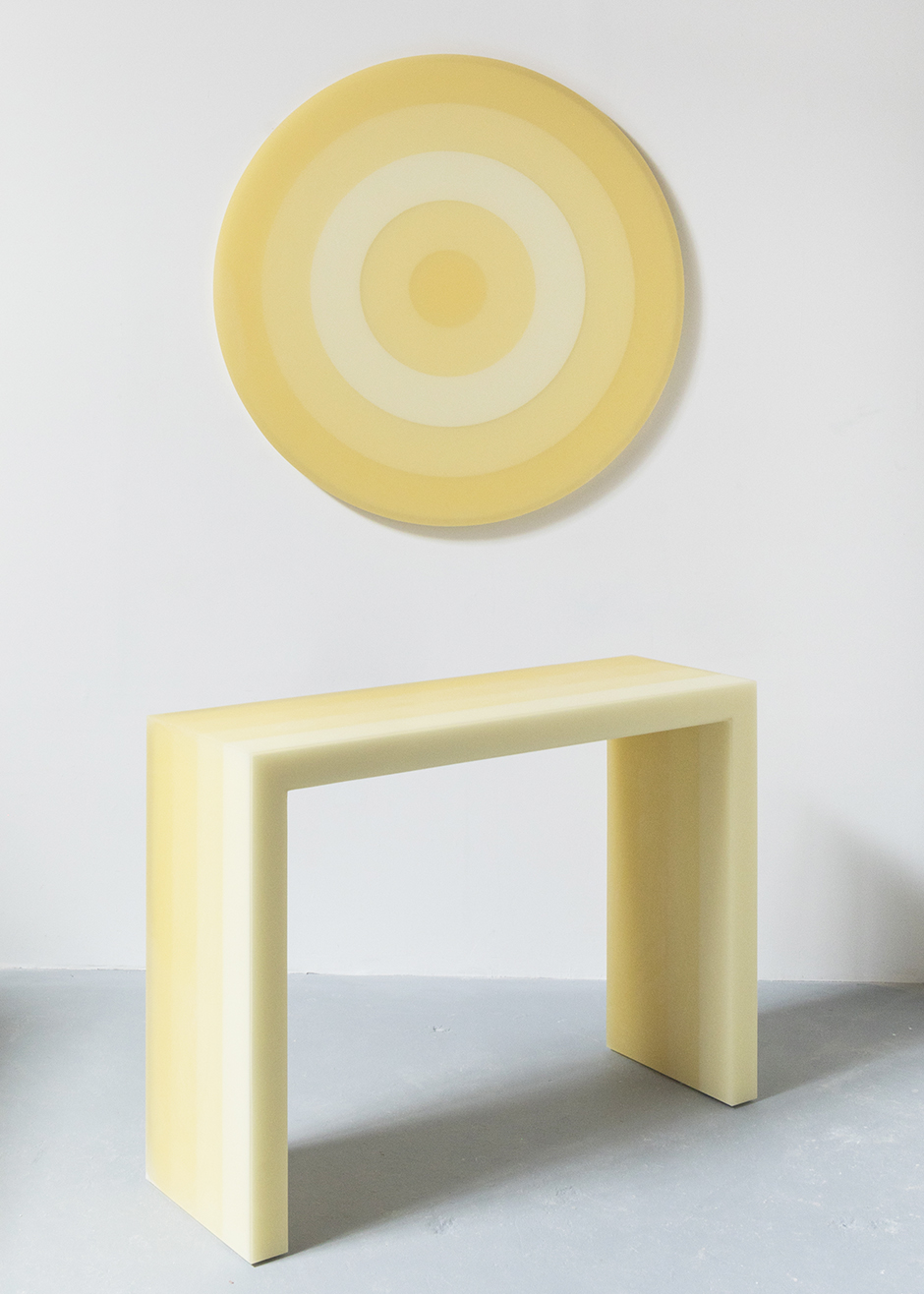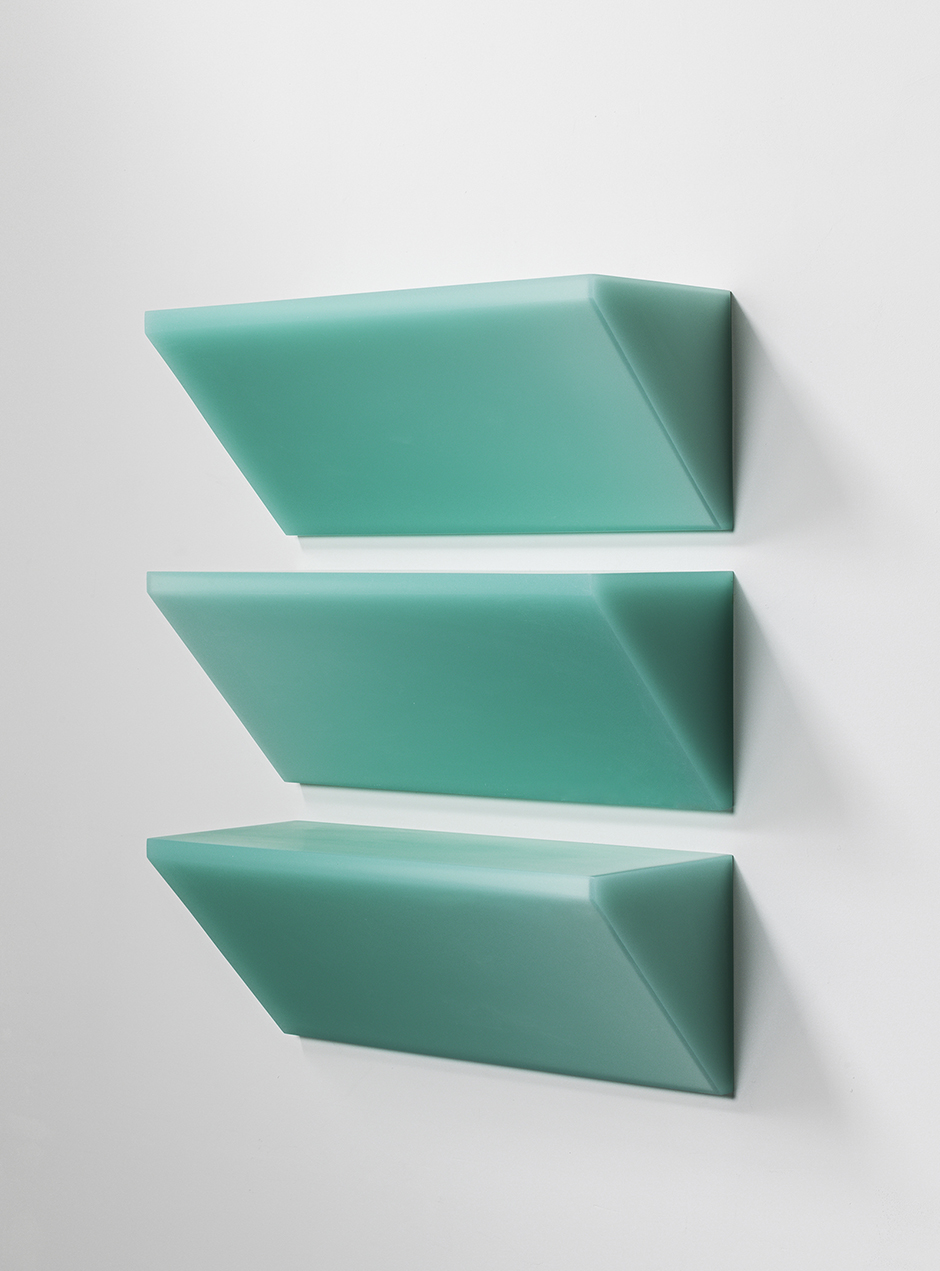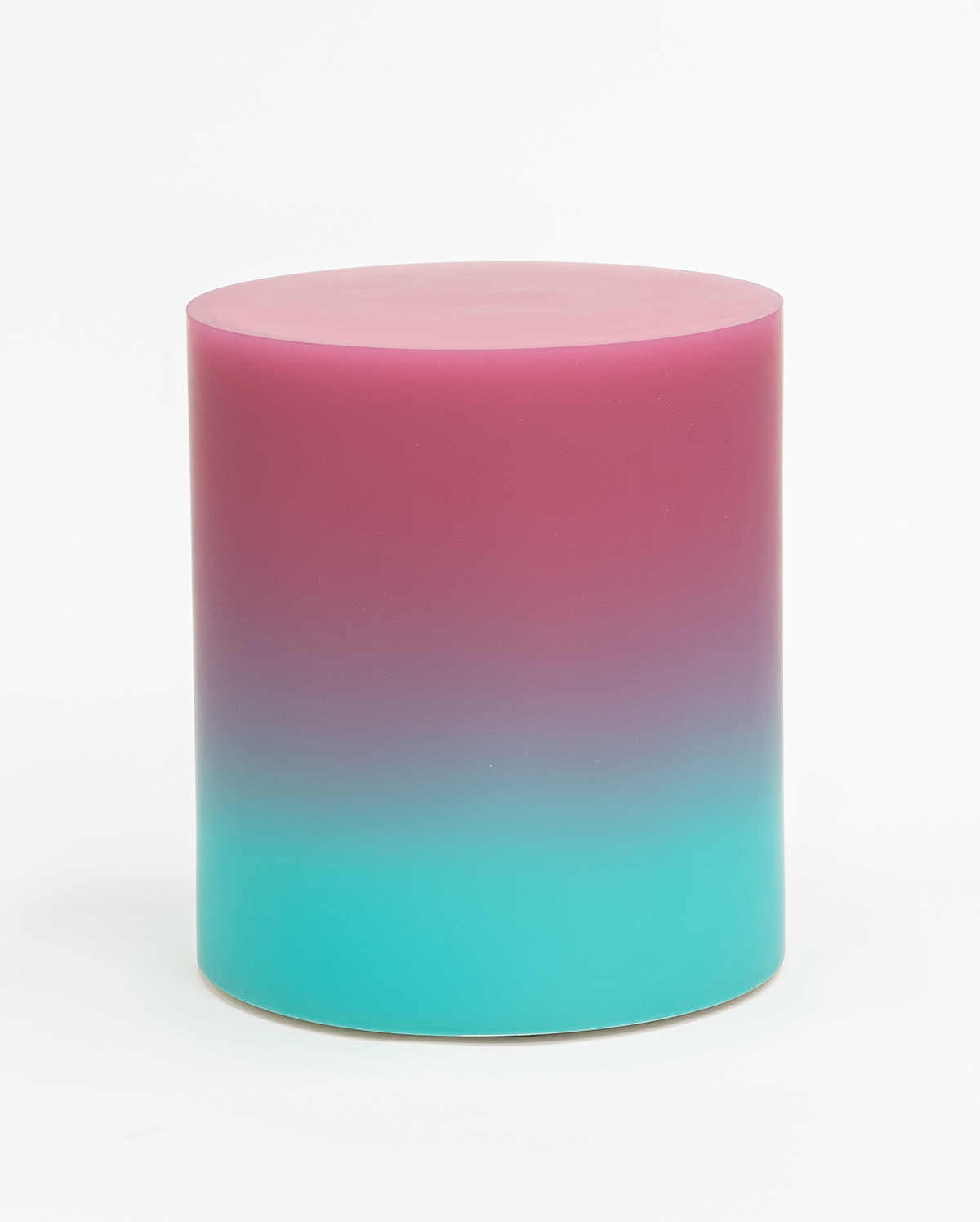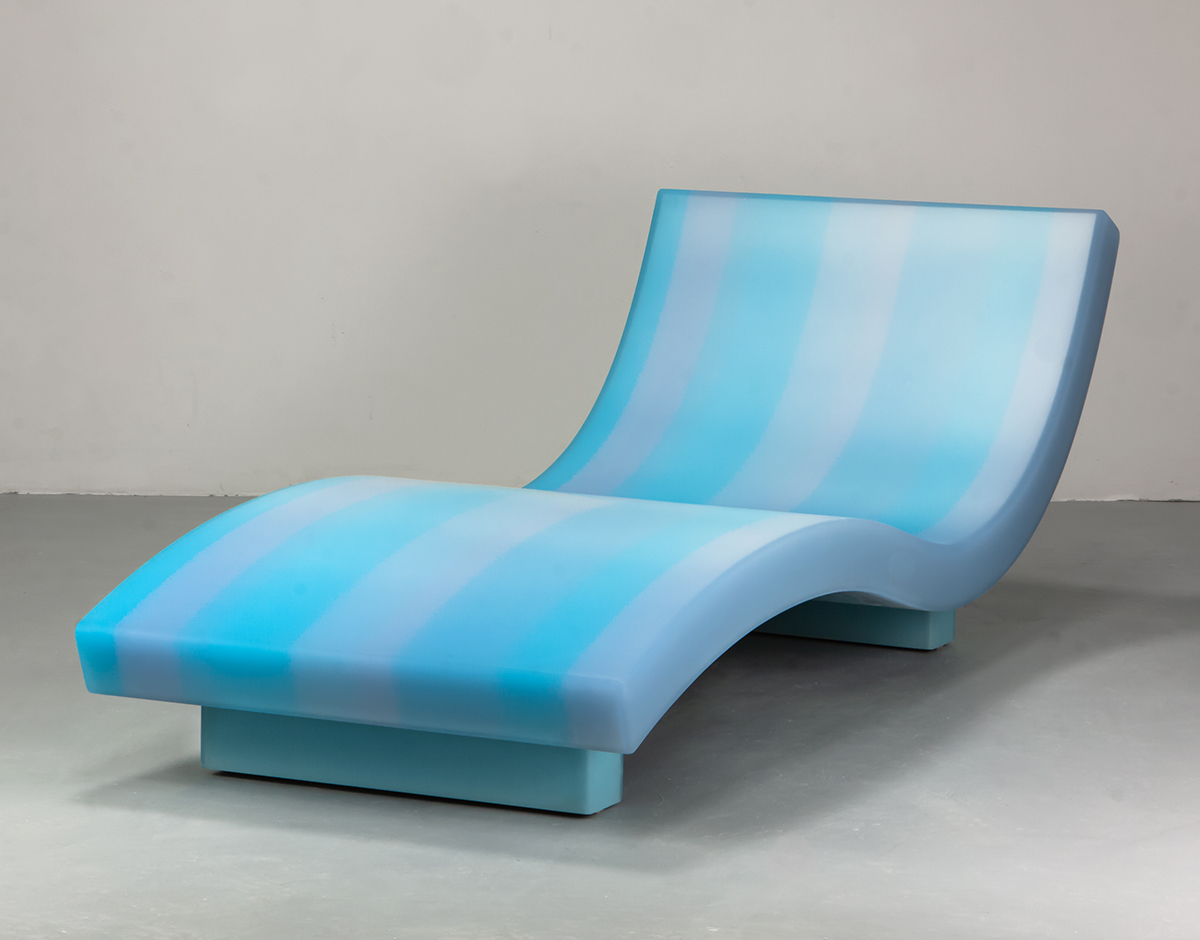 New York, facturestudio.com
RISD grad Quincy Ellis got his start working in the studio of Fernando Mastrangelo. But when he decided to break out on his own, he eschewed the natural materials he'd been working with in favor of resin — a material that might better allow him to explore concepts like opacity, gradients, color, illusion, and depth.
What is American design to you, and what excites you about it?
I've never thought too much about what country a design comes from, unless it's obvious, which is why I get really excited about a lot of the new design that happens to be from Americans. There's a strong push for experimentation in forms, materials, and finishes; an outright disregard for functionality; and a smashing together of disparate styles to create new ones. Only what has never been done before truly excites me and that's what I think American design is to me — not that something is quantifiably good, but that it strives to move the field forward without relying too heavily on tradition.
What are your plans and highlights for the upcoming year?
A highlight of the coming year is definitely having an incredible amount of custom commissions that will expand and scale the pieces I've already experimented with. My plan is to push the materials I work with to their physical limits this year just to explore the outer edges of possible concepts. But like what? Probably an installation as well as an expansion of the techniques available to me.
What inspires or informs your work in general?
Working with my materials and understanding their possibilities is half of my inspiration. The other half is connecting what I see in the materials with visual phenomena I experience with light and color in everyday life. Anything I see that makes me question how my eyes are perceiving what I'm looking at really gets me to try to figure out why and how that visual feeling can be translated into both a visual language and a physically excitable technique.
Giancarlo Valle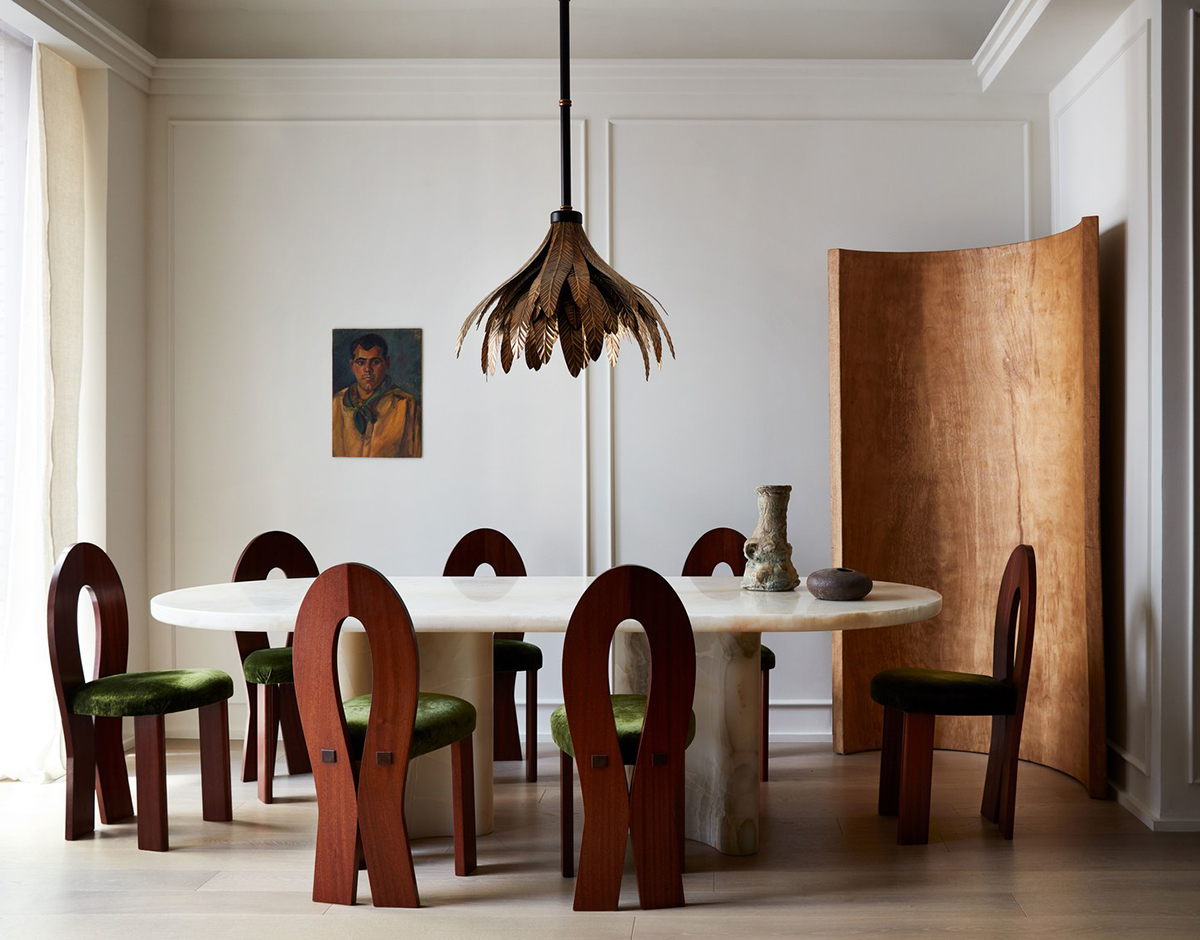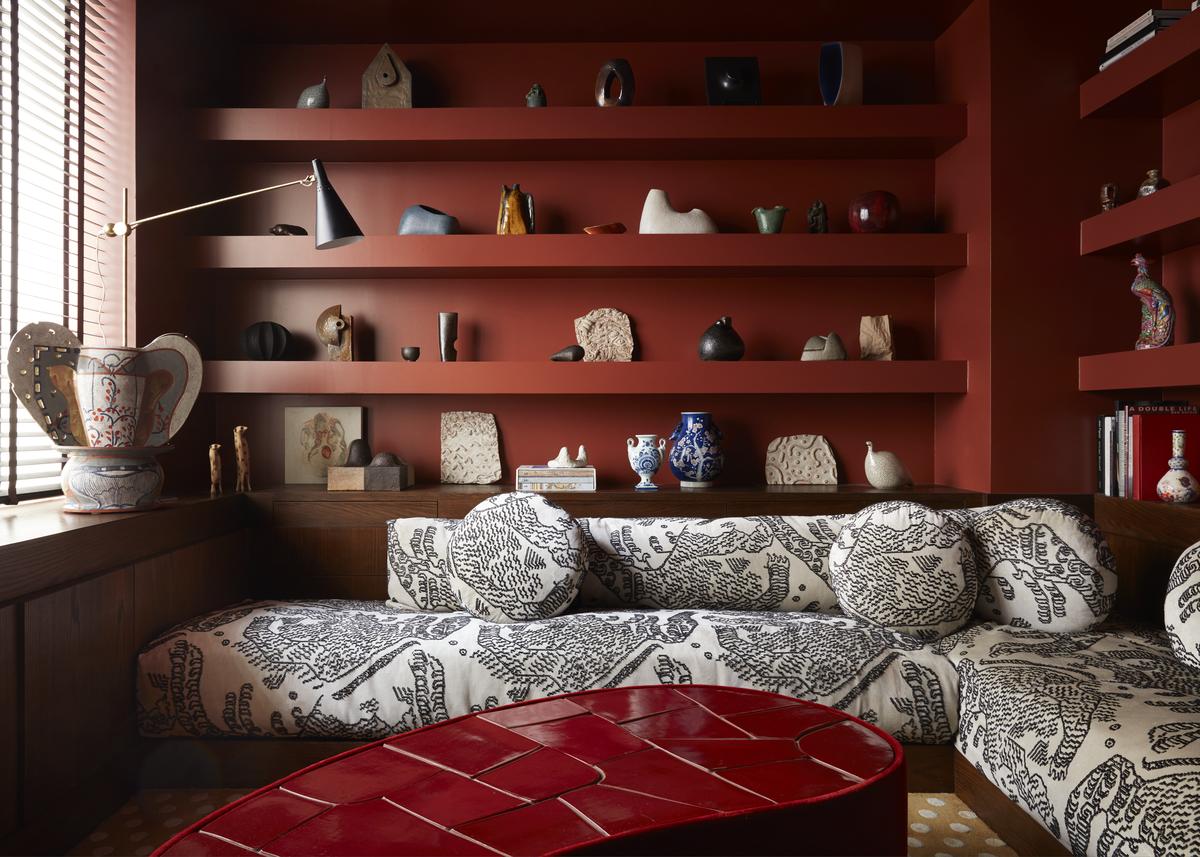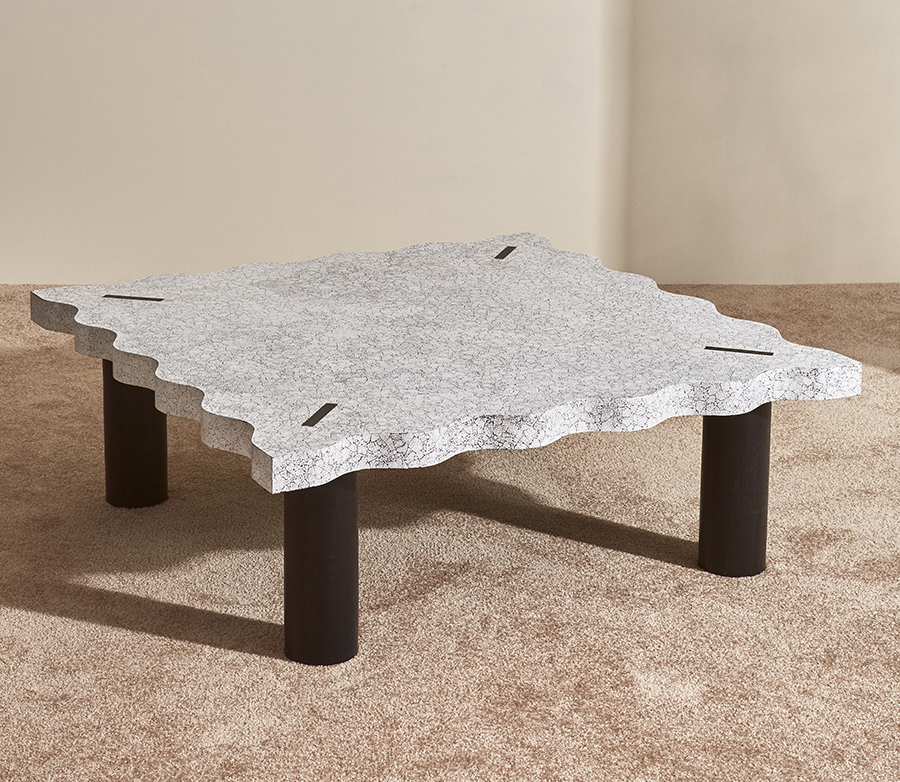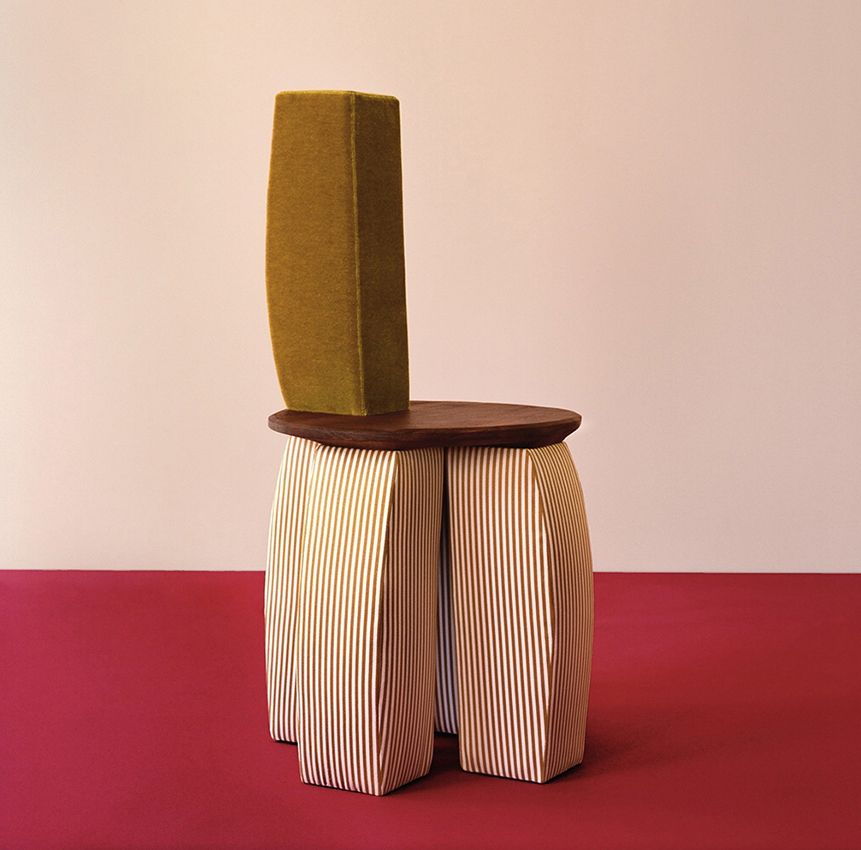 New York, giancarlovalle.com
When architect Giancarlo Valle first made our Hot List in 2017, we predicted that his furniture collection was going to evolve into greatness, but that may have been an understatement. Not only have we been impressed by the evolution of his objects — which incorporate lush, even baroque upholstery that Valle's drawn to for its contrast with the stone, wood, and concrete he uses in his architectural practice — he's become hands-down one of our favorite interior designers, blending old and new in an effortlessly cool way.
What is American design to you, and what excites you about it?
American design, especially in New York, is really exciting right now because you're seeing such a concentration of talent. There are a lot of people exploring similar ideas and pushing the conversation forward. There's still a global thinking, but there's also a movement toward craftsmanship and seeing the hand.
What are your plans and highlights for the upcoming year?
We are working on a ground-up pavilion in Mexico City, converting a 22,000 square-foot orphanage in Chicago into a single family home, we have three New York City townhouse projects underway, and we're working on a new line of ceramic tile furniture.
What inspires or informs your work in general?
I grew up between several different cities and cultures, and I think it sums up my feeling about how we design. We are always looking at the various points of commonality and overlap between styles and periods, trying to balance seriousness and playfulness. I hate the word eclectic. At the end of the day, you need a point of view.