01.13.20
The 2019 American Design Hot List, Part I
Today we announced our seventh annual American Design Hot List, Sight Unseen's annual editorial award for the 20 names to know now in American design. We're devoting an entire week to interviews with this year's honorees — get to know the first four Hot List designers here.
A Space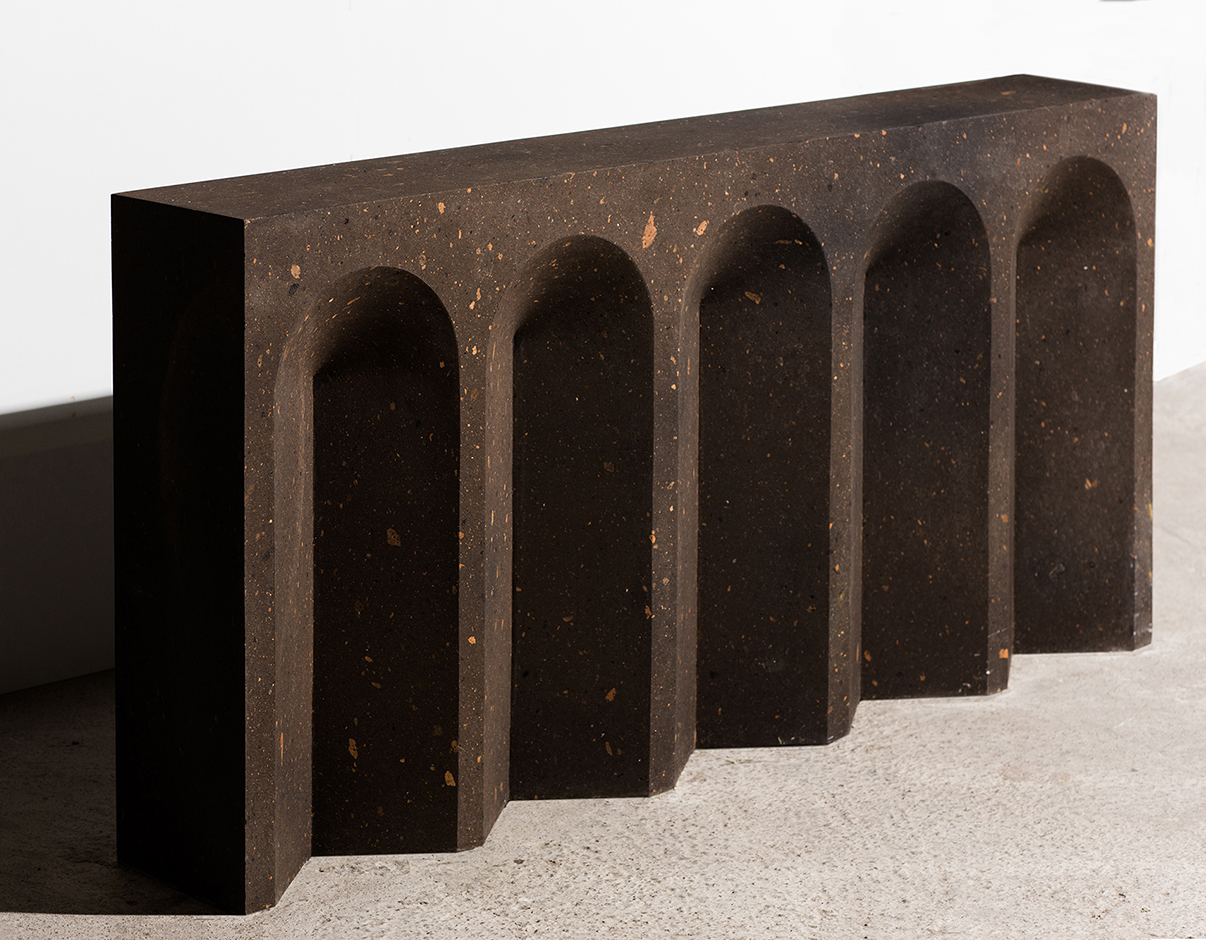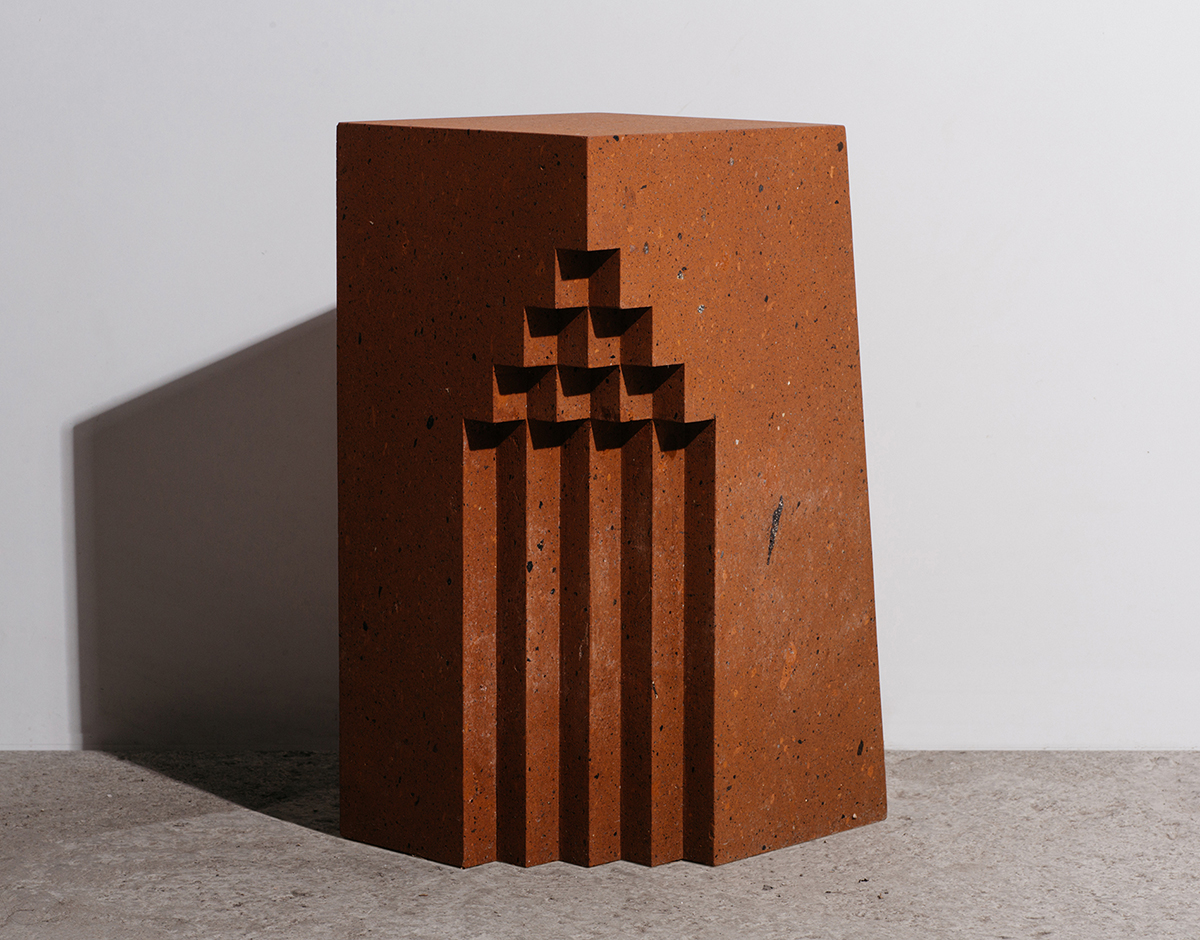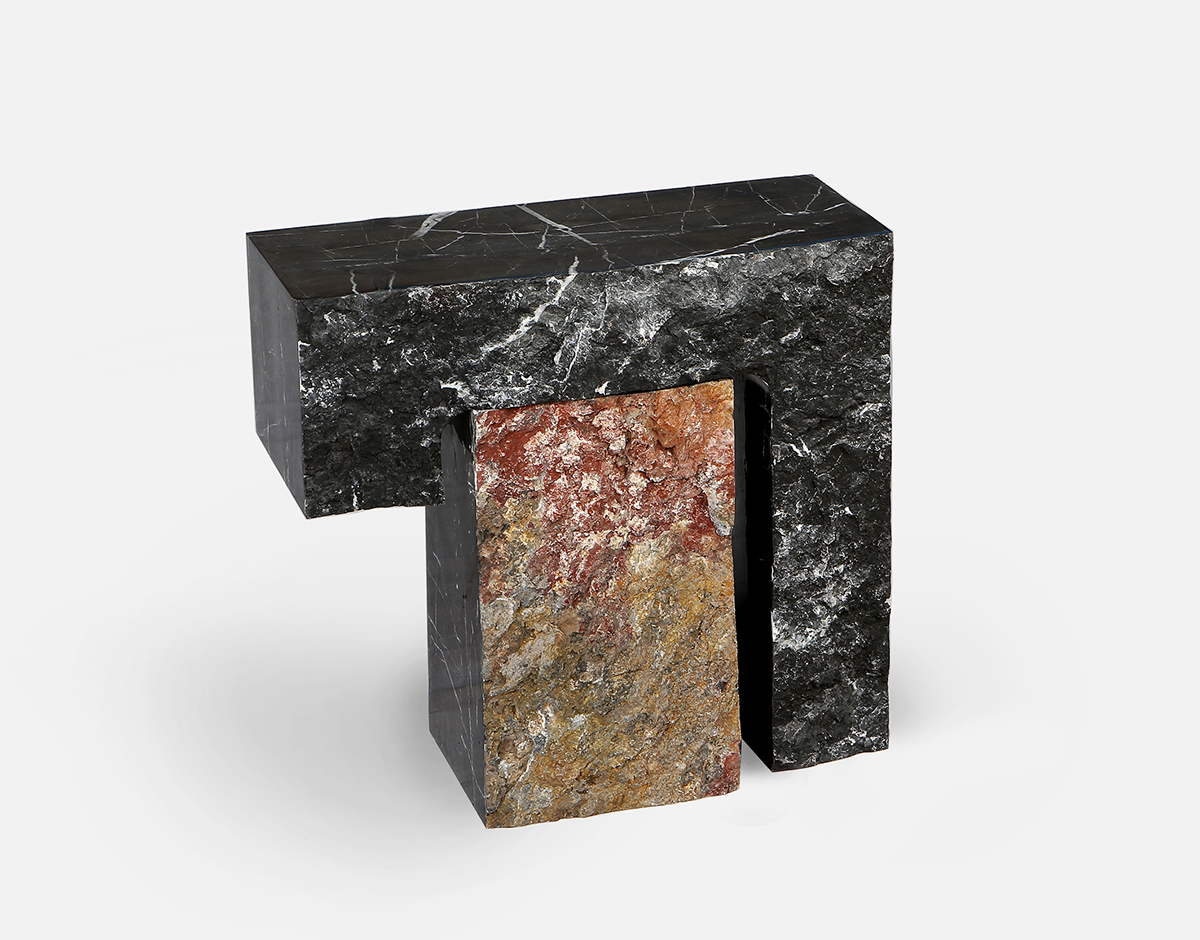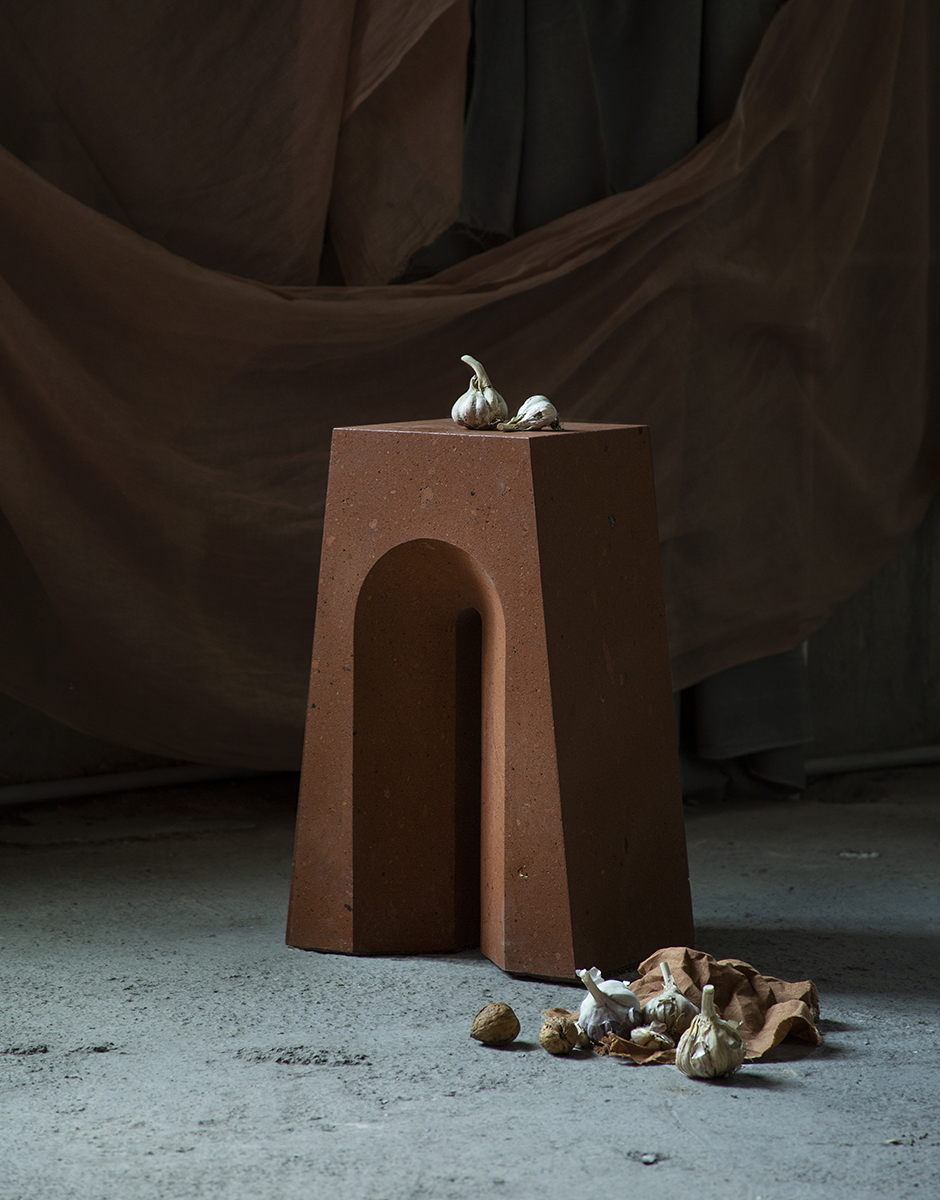 New York, aspacestudio.com
Founded in 2016 by Anna Aristova and Roza Gazarian, the Brooklyn-based studio mines natural materials like marble and stone to create geometric monoliths. In one favorite project, they created 14 one-of-a-kind objects from a single 10-inch slab.

What is American design to you, and what excites you about it?
RG: Having moved to the United States in 2004, and having actually discovered design here, for me American design is all about the creative freedom that comes from having all of these amazing cultures and backgrounds together in one place. It's about fearless exploration and experimentation, resulting in creation of the most unexpected work.
AA: What excites me the most about American design is the mid-century modern movement, which I find is still very influential among many designers today. For me personally, this period is special because of the new connection and collaboration between United States and Japan – Isamu Noguchi and George Nakashima being two great examples. I am also happy to see that there's a wave of young designers who are willing to work with materials by hand in the studio rather than outsourcing production elsewhere.
What are your plans and highlights for the upcoming year?
As we plan to continue traveling, our goal is to keep exploring the old craftsmanship, techniques, and materials from all around the world in order to give them new life and meaning. We find the effort of preserving and bringing attention to the traditional craftsmanship to be very important.
We currently have two new collections in the works, and we're excited to release them during Design Week in May. We are also planning our first solo show in New York this March, where we'll try to recreate the feeling of the place where the collection was created, making it more about the environment and experience rather than showcasing separate pieces. The collection was created in Alanya, a small town in the south of Turkey, right by the Mediterranean sea. During one of our visits a few years ago, we accidentally came across a family-owned marble quarry that we fell in love with, and have been working with them since. All pieces from the collection were created from one single massive piece of stone, where we leave one side of each piece untouched, unpolished — to remind us of the mountains the stone came from.
The marble pieces will also be accompanied by a few new sculptural works made from recycled plastic and metal, which will be finished with a Japanese washi technique, which Anna recently learned during her stay with a ceramic master in North Japan. Overall, this show will be centered around the idea of transformation (mountains to furniture, garbage to art, showroom space to experience) and is inspired not only by the mountains of Turkey, but also the fascinating culture of Japan, seen through our eyes and reinterpreted through our studio's aesthetic.
Lastly, we are working on a dream residential project — a mountain house and a studio space — that will be the ultimate manifestation of our studio's vision, sensibility and philosophy.
What inspires or informs your work in general?
Exploring and discovering new places, cultures, techniques, and materials has always been very important in our lives. After living in New York for over 15 years, we recognized the need to get out of the city routine and draw our inspiration from the unknown. For example, last year we were fascinated with architecture and craftsmanship of Armenia, and this year our latest wave of inspiration comes from a recent trip to Japan. We are very much fascinated with the village culture of North Japan and their traditional craft, as well as the practice of Zen.
Our inspiration also definitely comes from within, from an inner point of observation of the outside world and the human connection to it. Moments of meditation, tea ceremonies, or simply being alone in nature are a big part of our process — these moments are great for realizing where our thoughts, ideas and concepts come from, and what we would like to say with our work.
Ben Tetro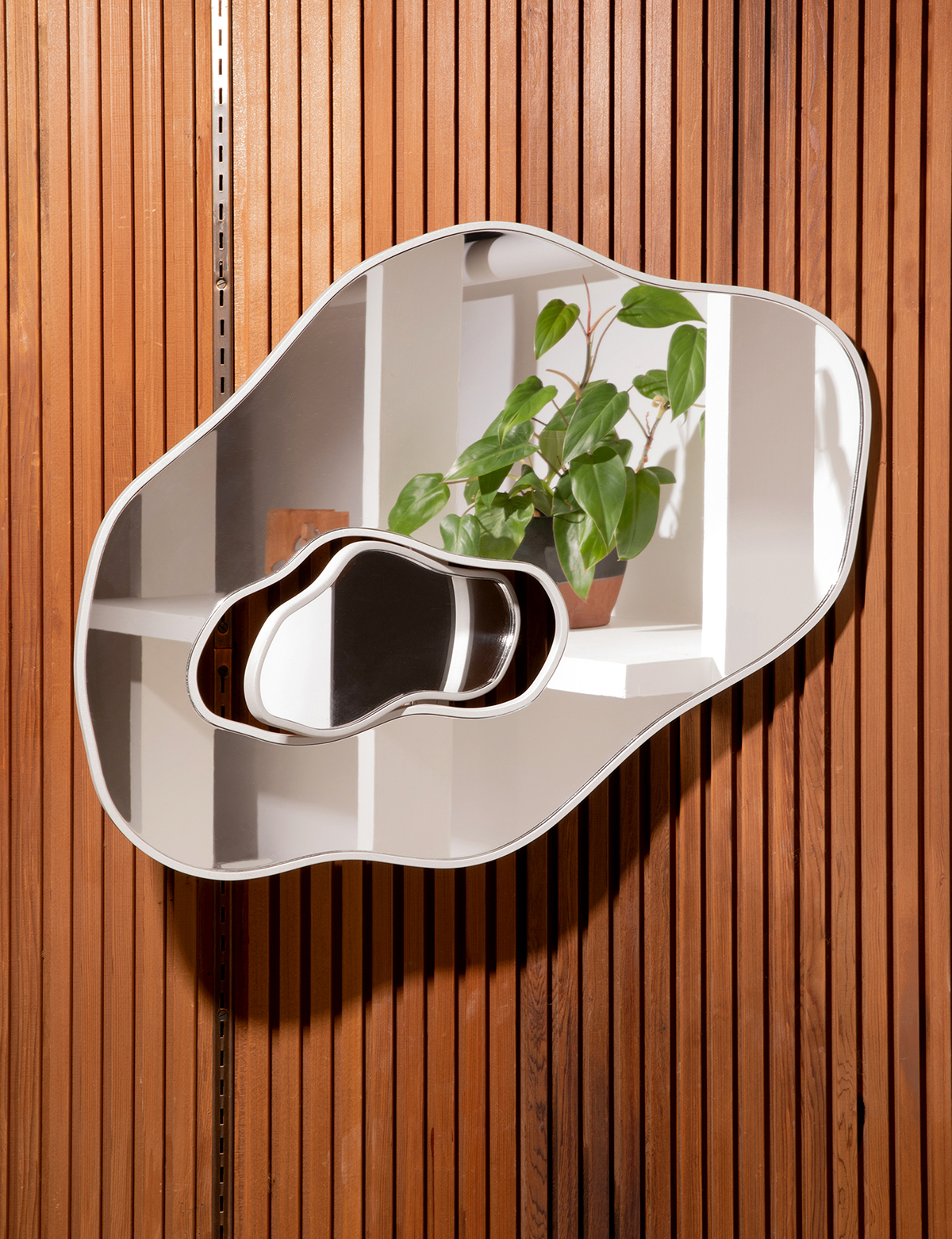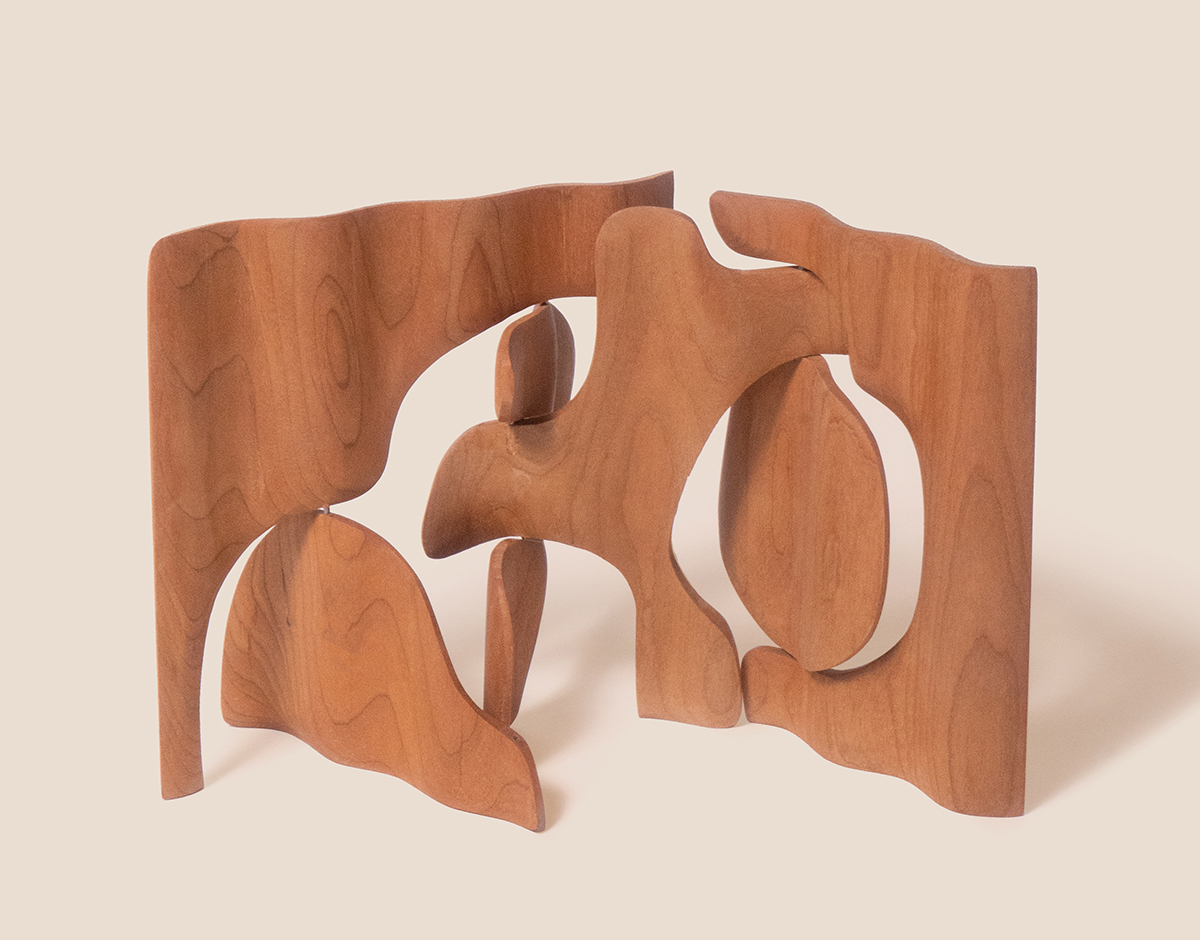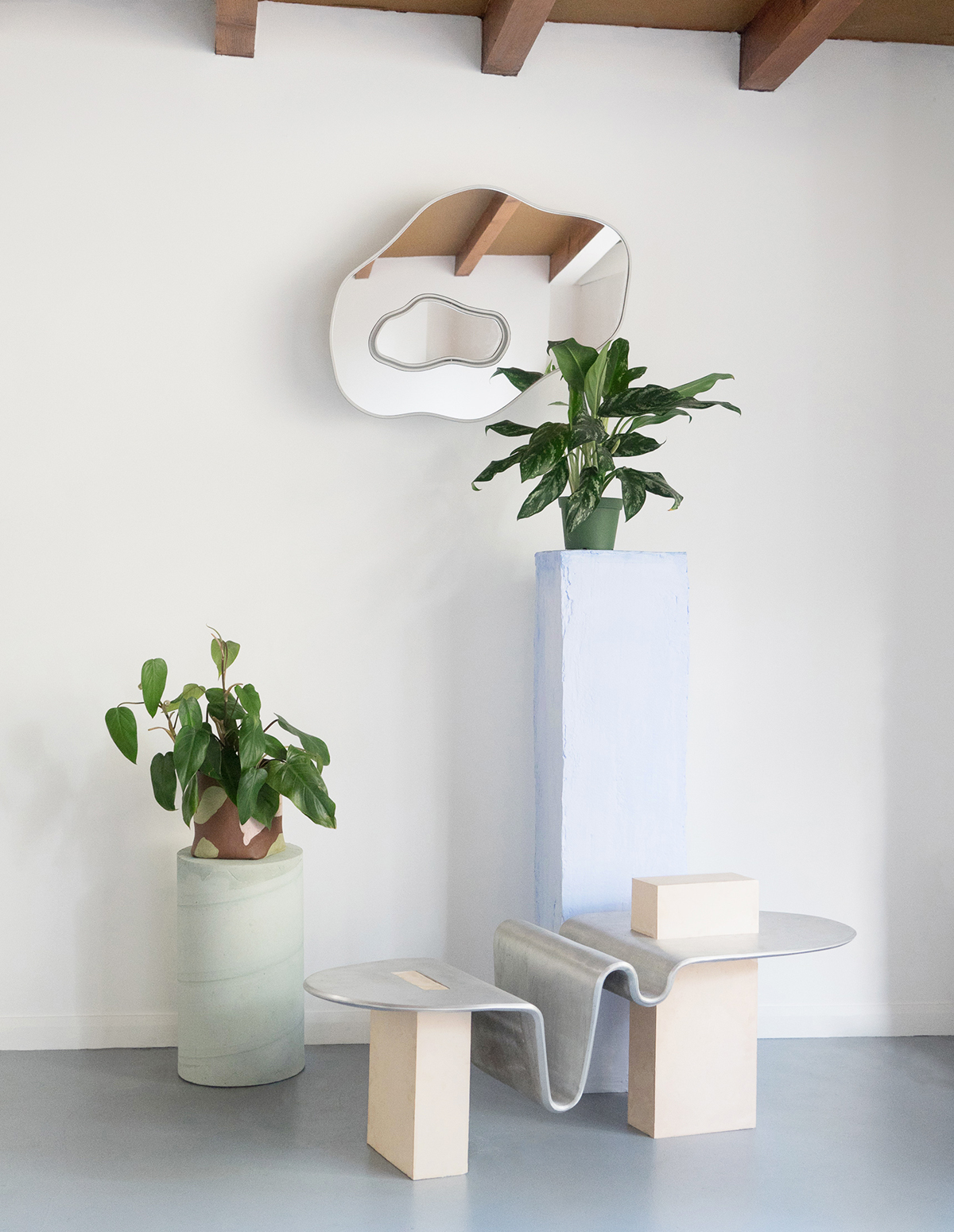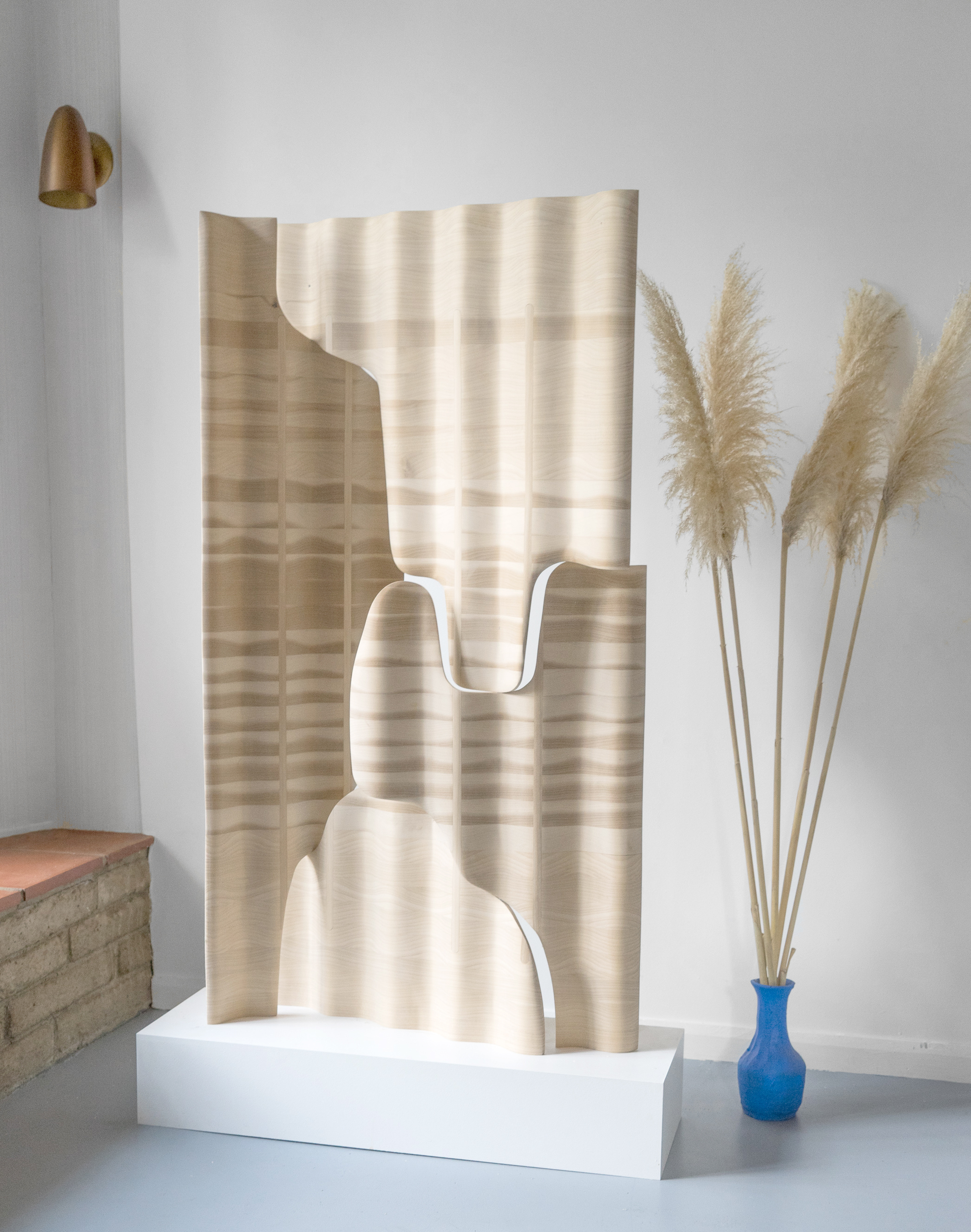 Los Angeles, bentetro.com
L.A. newcomer Ben Tetro says that his biggest inspiration is making objects by hand out of traditional natural materials, much like the boat builders of his native Maine. But there's nothing traditional about his inventive organic forms, which appear throughout his kinetic mirrors, wall sculptures, and room dividers — plus a sine-wave table in aluminum and cement.
What is American design to you, and what excites you about it?
Design is an openness to diversity of all forms — from the materials we source and the design process to the people we connect with along the way. I see a movement, particularly in California, of self-representation and a shift to direct-to-client relationships, and that offers a lot of potential for individual growth. I see this in the prevalence of design galleries and in the push for designers to be truly invested in their craft and to possess the broad knowledge that good design requires. We now have the ability to tap into a community that shares and supports individuality, and this inevitably allows artists and designers to design with purpose. For me, American design is about creating sustainability by way of permanence; I see a rebirth in the passion for materiality and a distancing from the disposable.
What are your plans and highlights for the upcoming year?
I'm working on a new series in tandem with existing works that combine contrasting materials, allowing for a bit of playful interaction. I'm also collaborating with my partner, the artist Kenesha Sneed, on a limited-edition collection for a New York–based company set to be released this spring.
What inspires or informs your work in general?
As a problem solver at heart, I'm inspired by research. Learning about materials and how they interact, and finding unique solutions, is part of my process. I grew up in southern Maine and was inspired by being in close proximity to traditional craftspeople. My family included boat builders, fishermen, and a great uncle who spent much of his life hand-carving duck decoys, and this informed my views of what a solid work ethic looked like — and inevitably translates through much of my work today.
I'm always interested in the balance between permanence and fragility, connection systems, and how dissimilar materials can live together, balancing one another. Ultimately, I'm inspired by the ideation process, which I find just as transformative as the final form.
Blacktable Studio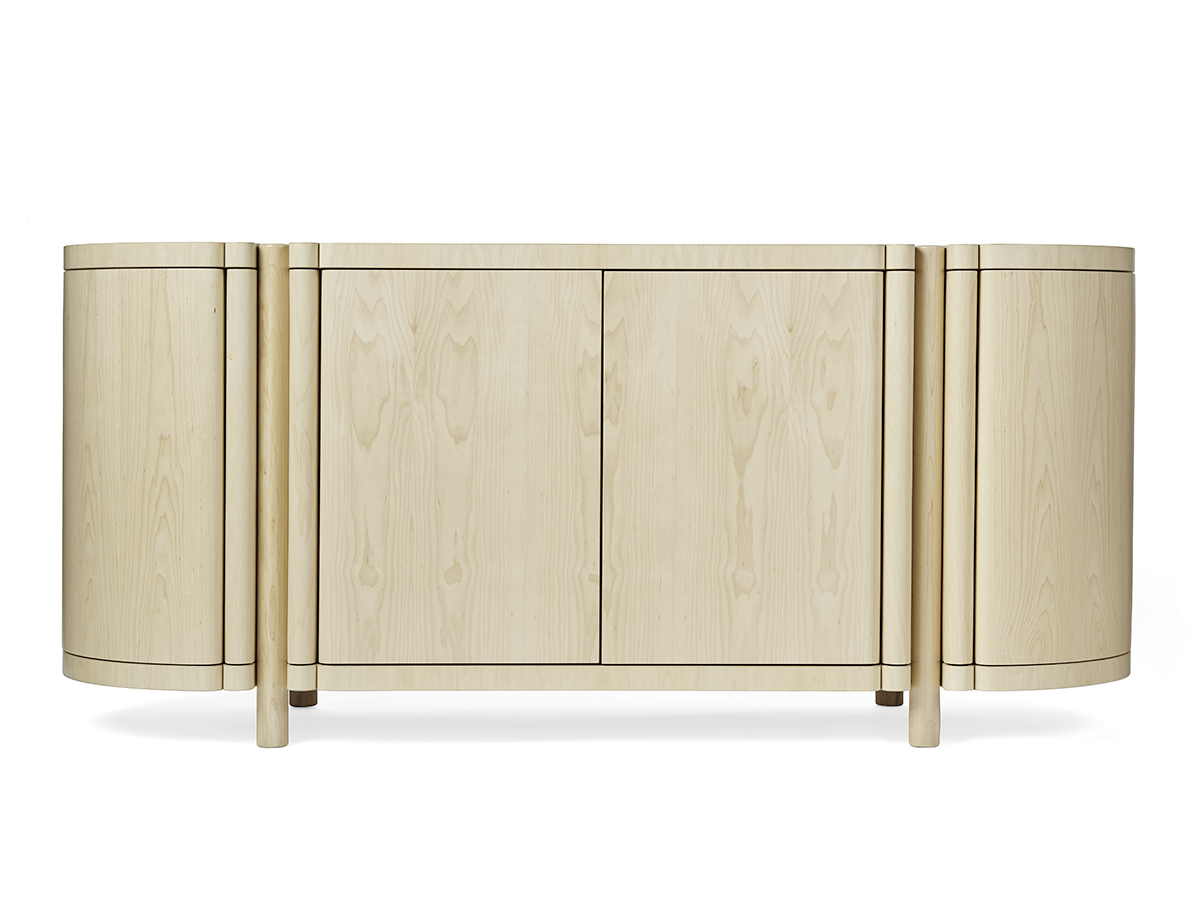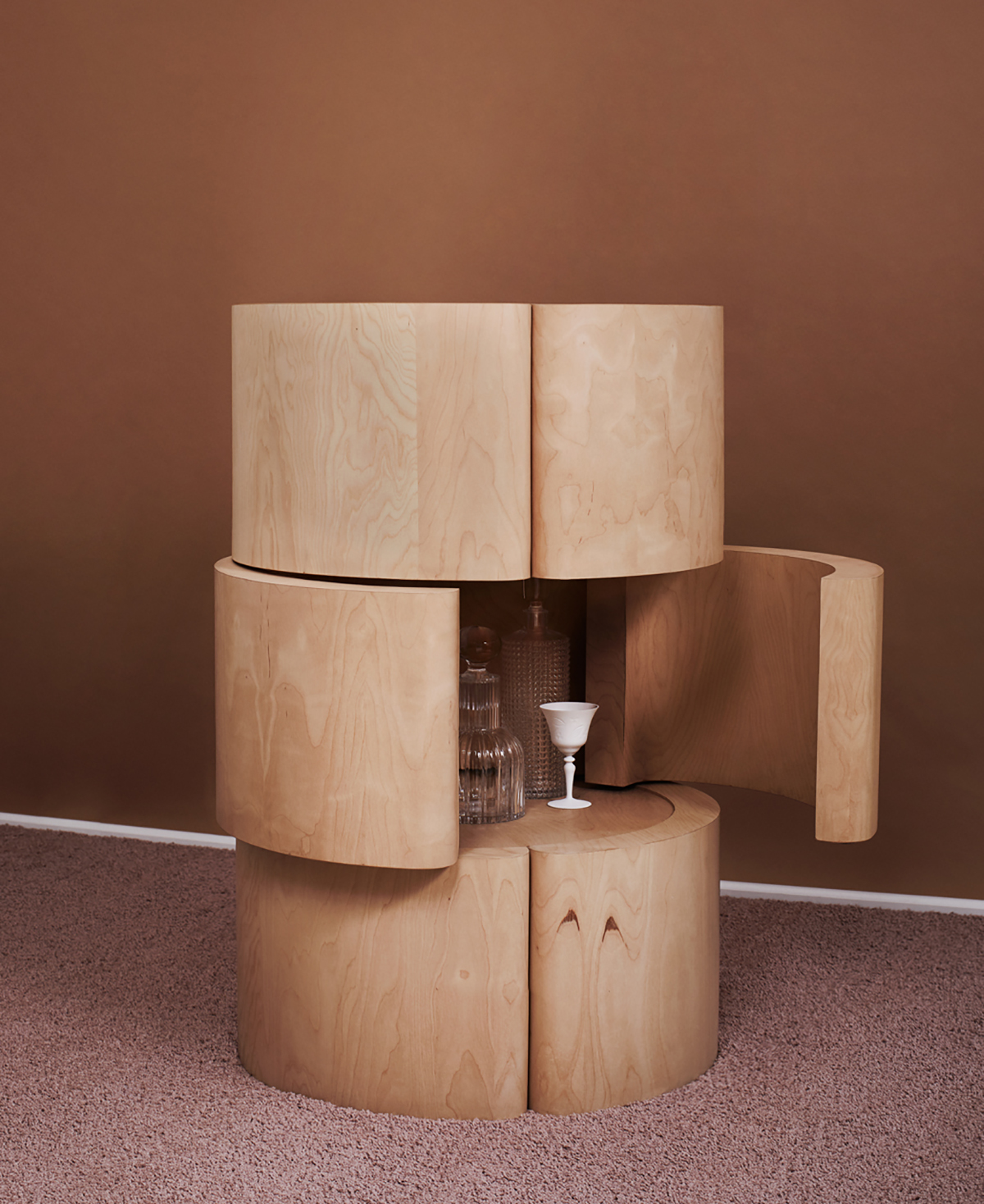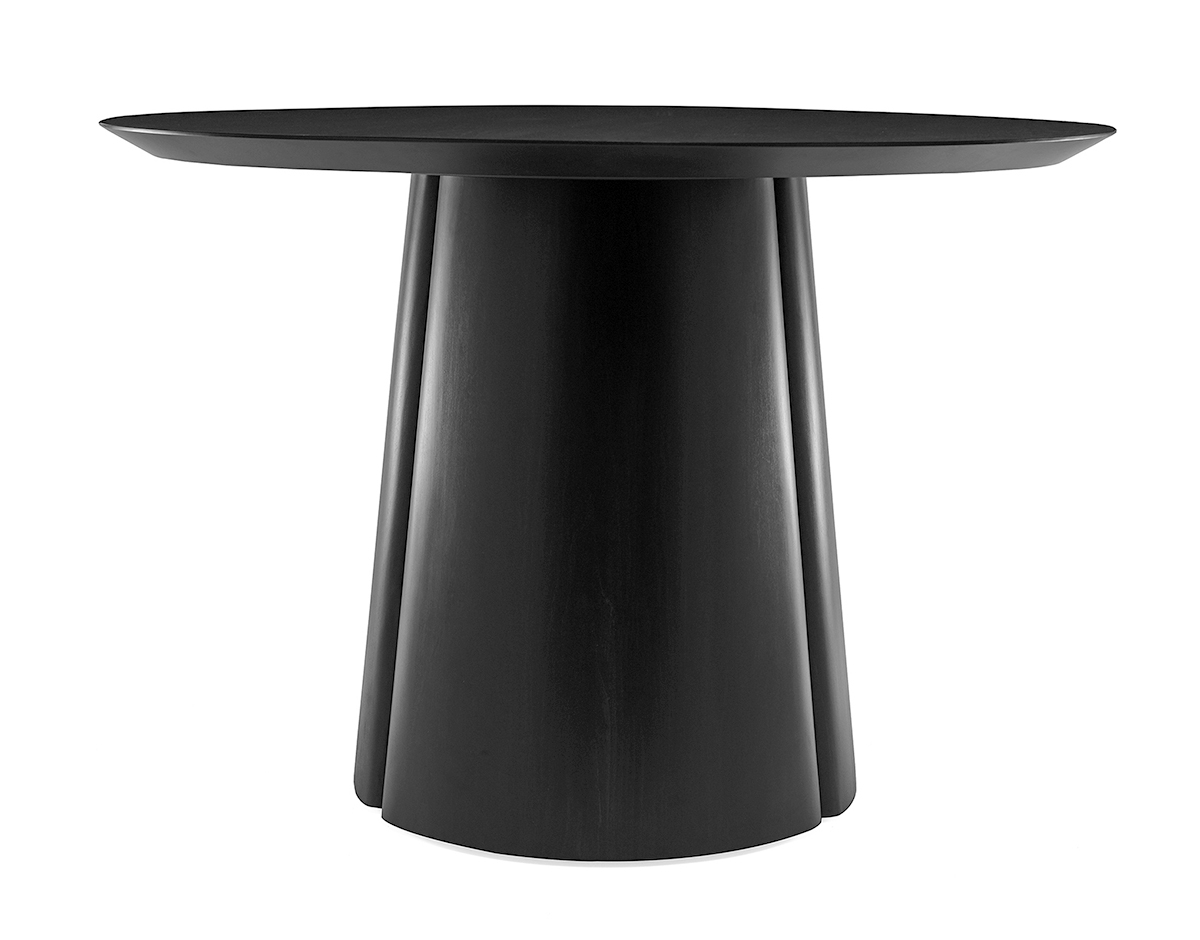 New York, blacktablestudio.com
Colombian-born, Pratt-educated architect Carlos Meza founded Blacktable in 2013, partly as a fabrication studio and partly as an outlet for his furniture practice, which marries digital manufacturing technologies with handicraft to create wooden tables and cabinets with impossibly smooth curves.

What is American design to you, and what excites you about it?
American design is dynamic, adventurous, and always ready to explore and incorporate emergent technologies, materials, and fabrication processes. I'm excited about the advancements in 3-D printing, industrial robots, and bio materials, just to name a few. I like how designers here usually borrow from other leading industries like the aerospace, auto, and film industries. This generates trends that constantly call for new languages and mediums.
What are your plans and highlights for the upcoming year?
I'm looking forward to opening a new shop in the summer. I'll be incorporating new robotic technologies and expanding the tools that allow me to further my exploration of fabrication techniques and processing materials, deepening my design practice. You'll see more work from me in concrete tangled with wood, and other composite materials.
What inspires or informs your work in general?
As an architect, my work is mostly influenced by building techniques like wooden frame houses, brick construction, and concrete used in Brutalist architecture. Usually my design process is driven by my understanding of all the material's qualities and constraints, and how these can be transformed, incorporating digital and analog technologies like design software and CNC machines. My design work is always centered around the expression of materials in response to functionality and an instinctual expression of shapes, proportions, symmetry, textures, and color. A great example of this is the Villanueva Public library, located in Colombia and built in 2009.
SHOP BLACKTABLE'S WORK IN OUR 1STDIBS STORE
Casey McCafferty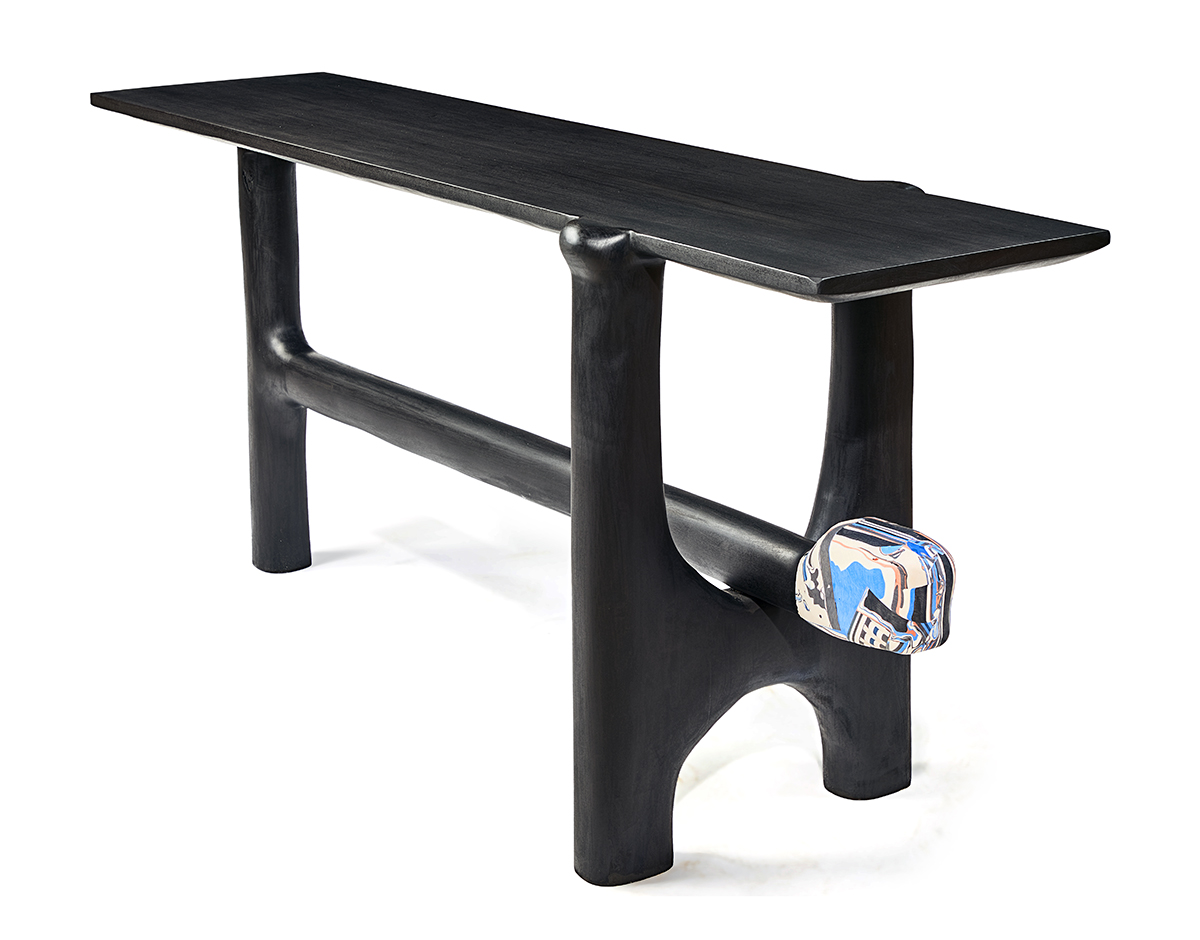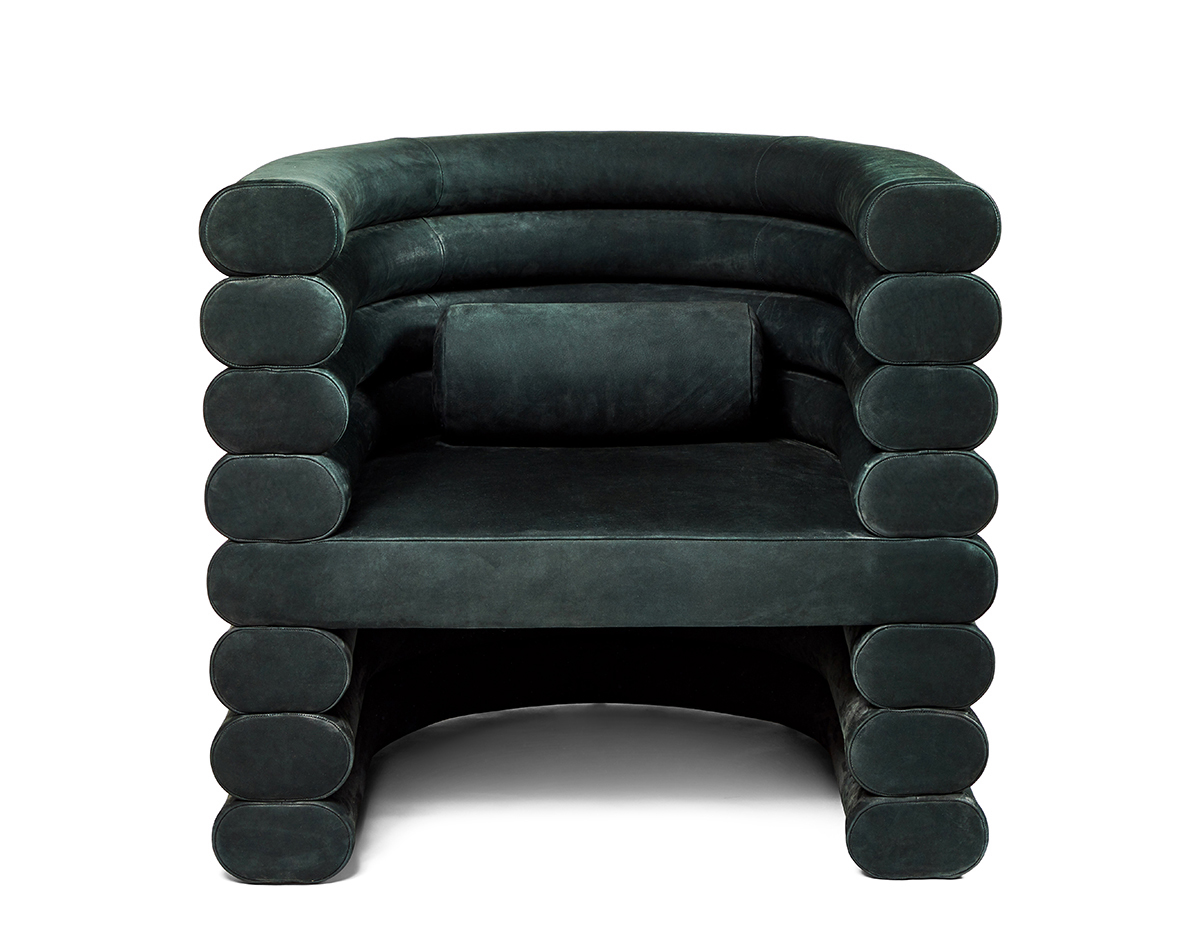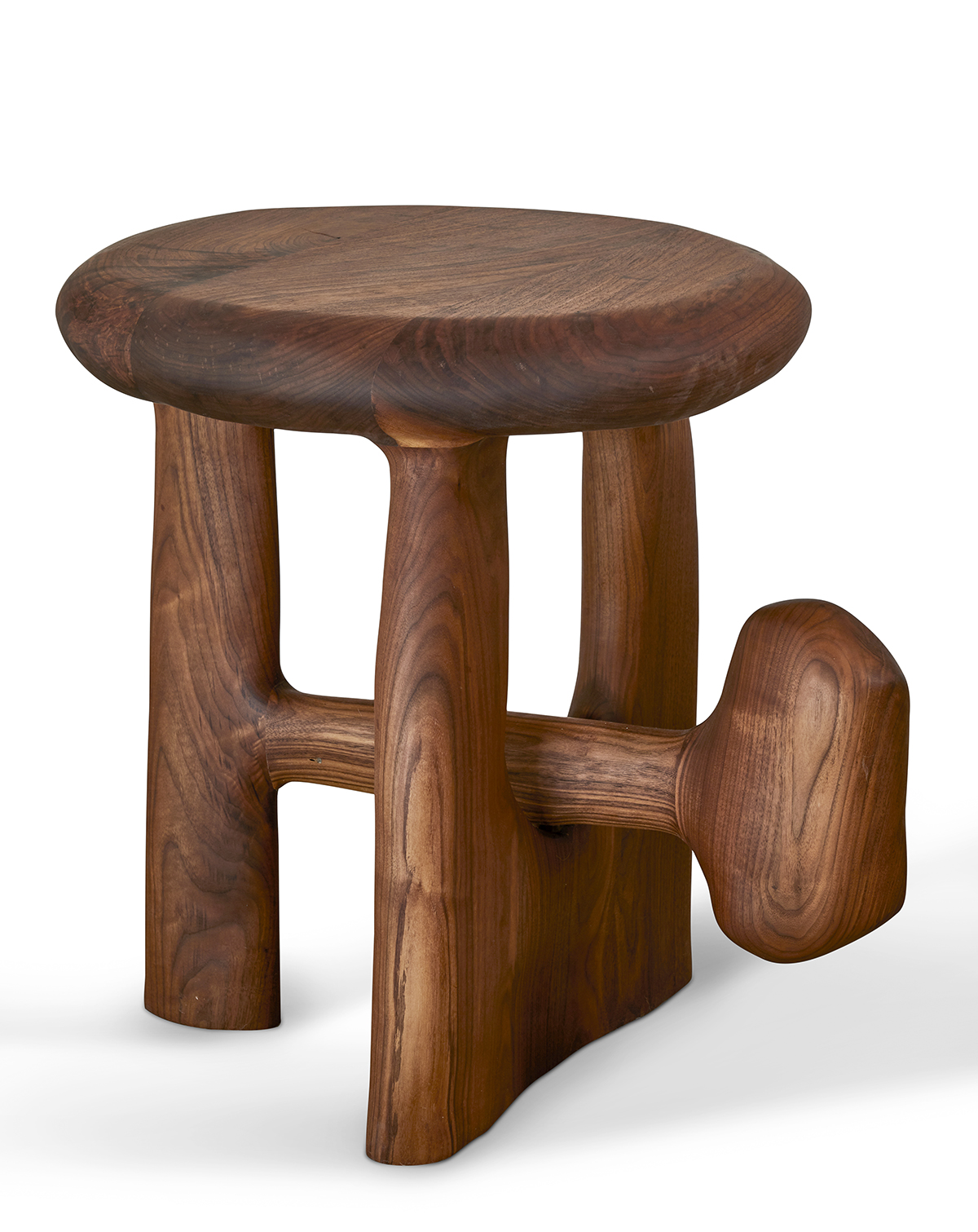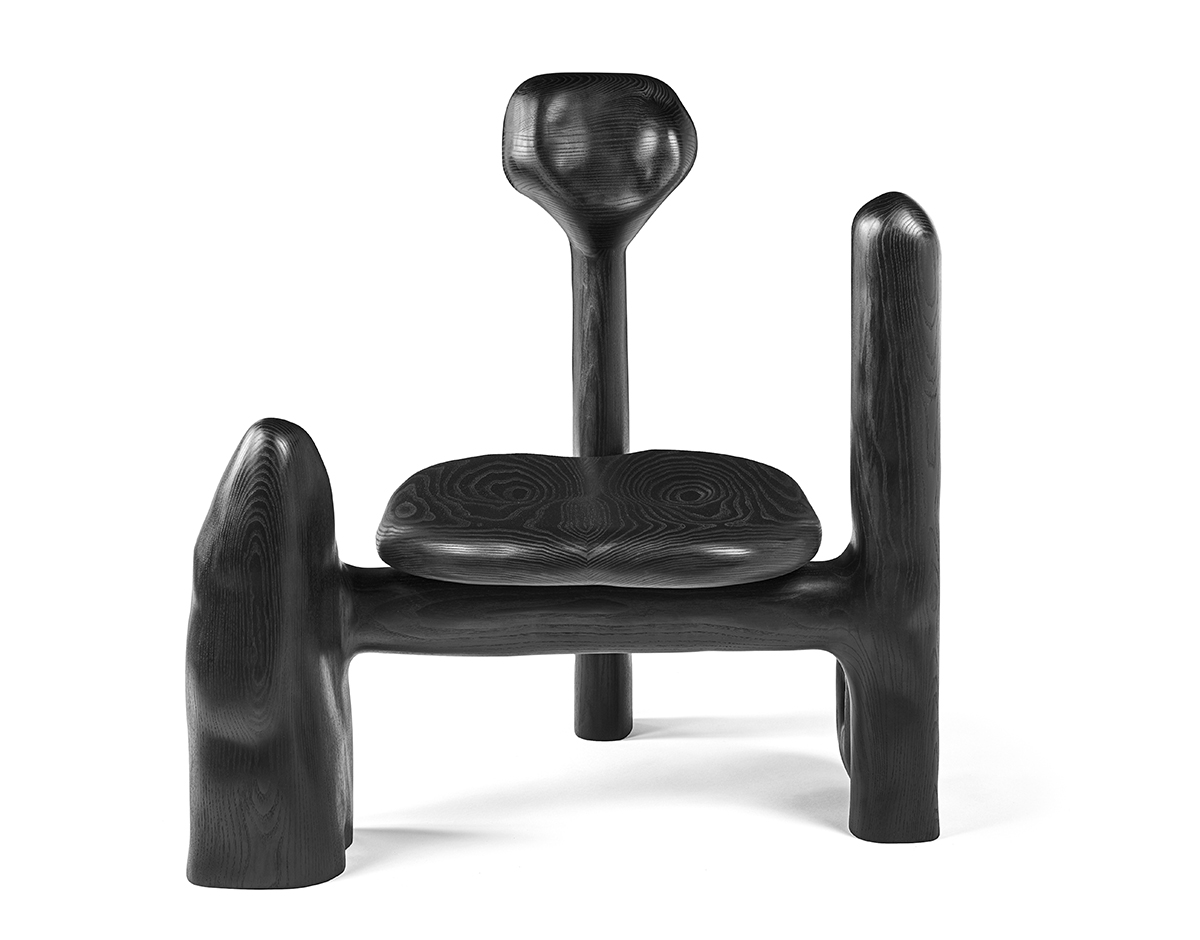 Los Angeles, casey-mccafferty.com
Casey McCafferty's furniture has that of-the-moment lumpy vibe, but is infinitely more impressive for having been carved entirely from wood using hand tools, rather than made from ceramic or plaster. His work only took a turn for the sculptural about a year ago, but we hope he keeps it up; we like to think of him as carrying the torch of Wendell Castle into the next generation.
What is American design to you, and what excites you about it?
Cowboys. For some reason, whenever I ask myself what American design means to me, a picture of a cowboy comes to mind. I might be reading too many Louis L'Amour novels! In all seriousness, I imagine it as a blank slate. We each add in our family, local culture, history, schooling, and experience. We learn about traditional styles and craft, and some of us study them. But it doesn't end there — American designers aren't looking to emulate their influencers. We're looking to find our own voice. We push past traditional styles, not bound by the walls set up elsewhere. We thrive on being different.
What are your plans and highlights for the upcoming year? 
2020 will be the year of stone for me. I've begun experimenting with multi-medium pieces recently, and stone and wood seems to be the most challenging combination, yet the most worthwhile. It's really important for these two earthy materials to flow naturally and it's quite technically difficult to get it right. I usually go into all of my sculptures with a very free-flowing concept and let the process develop as I go on. Inviting in another material makes things a little uncomfortable, but that's when great things happen.
What inspires or informs your work in general? 
Most of my process and design seems to come from the subconscious mind. I think we all unknowingly absorb our surroundings, hold on to the worthy elements, and project out what we deem is beautiful. Our brains are way more magical than anything I can explain in words, but if I had to say what has helped me recently, I could pinpoint a few things. Long walks and hikes, where I find interesting rocks and sticks with organic shapes and textures that stop me in my tracks. I'll collect these pieces and place them on my desk, and they live there for a while. I've also been really into reading early 1900s science fiction — one book in particular, "The Lost World" by Sir Arthur Conan Doyle. When I look at some of my sculptural pieces, it brings me back to specific chapters of that book and what I was imagining while I was reading it. And often, I'm unsure where the inspiration comes from until the entire process comes to an end, and I step back and take a look at the piece. Then I know.