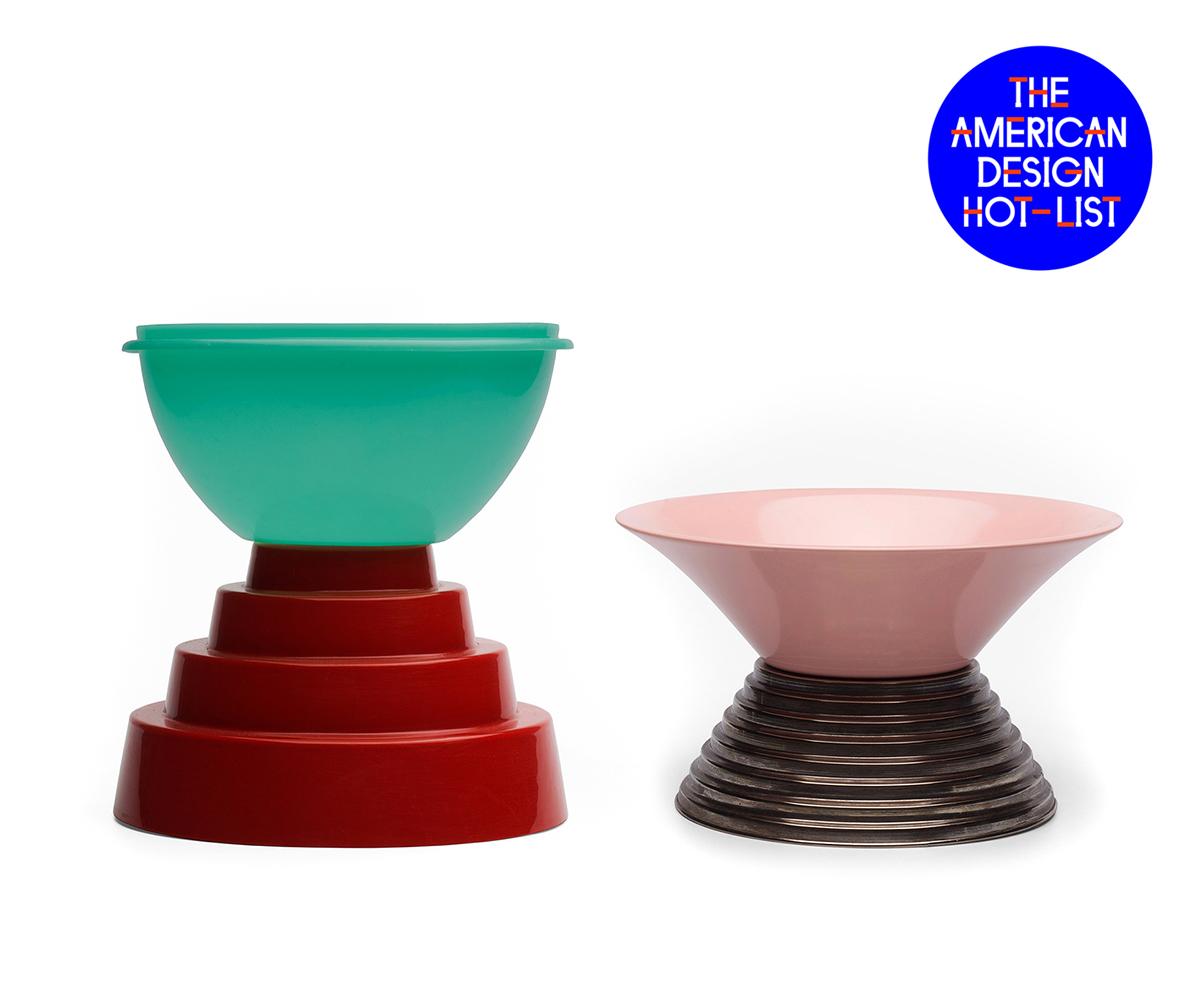 This week we announced the 2014 American Design Hot List, Sight Unseen's unapologetically subjective annual editorial award for the 25 names to know now in American design. We're devoting an entire week to interviews with this year's honorees — get to know the first five Hot List designers here, then hop on over to our Pinterest and our Instagram for even more coverage.
AMMA Studio
New York, ammastudionyc.com
AMMA is interior designer Samuel Amoia and artist Fernando Mastrangelo. Their splashy 2014 debut included furniture made from coffee, BB pellets, and Himalayan rock salt.
What is American design to you, and what excites you about it?
American design is longing to re-contexualize and break boundaries. When I initially met Fernando, my business partner, we both immediately agreed that we wanted to take furniture in a different direction. A lot of European/African/Asian design is embedded in history, in a beautiful way, but so much so that it will not and should not reinvent itself. American design is not bound to any such rules and is free to take on any form or material that it desires. I think that is inherently exciting.
What are your plans and highlights for the upcoming year?
AMMA Studio is expanding in all directions this year. We're working on some limited edition pieces with Delorenzo Gallery. We also just launched internationally at designjunction during London Design Week. We're in talks with MoMA about a capsule collection, and we're producing collaborations with multiple galleries on the West coast. We've also collaborated on a new retail space with a big fashion house — can't wait to see it come alive.
What inspires your work in general?
We split our time between upstate New York, Manhattan, and Miami. Jumping for rural to urban to coastal helps keep us inspired. Specifically, I find inspiration in the antique shops in upstate NY and the beautiful Art Deco architecture in Miami.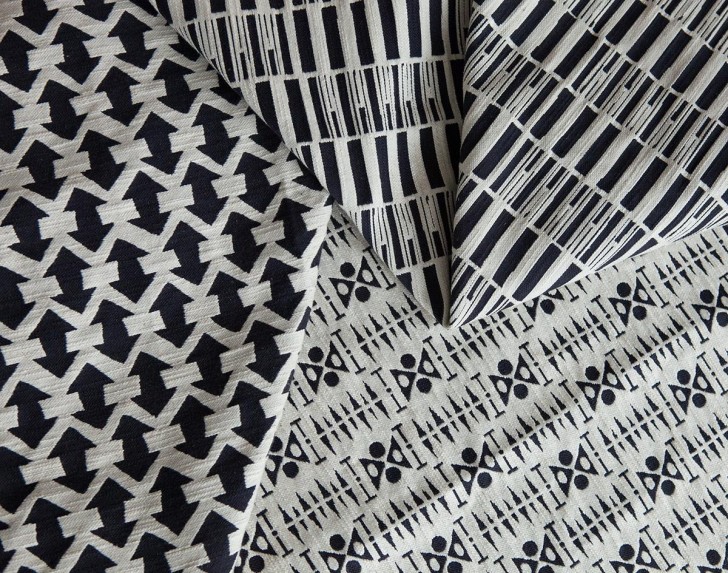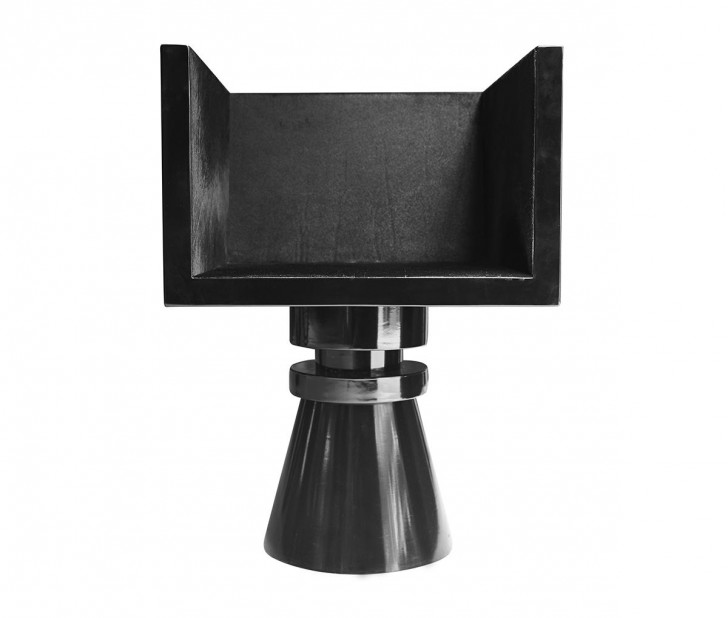 Anna Karlin
New York, annakarlin.com
British expat Anna Karlin — known for marrying design and craft — is about to launch a highly anticipated sophomore collection.
What is American design to you, and what excites you about it?
It feels to me right now that American design and designers are having a huge resurgence of energy and output. Being British, I see it slightly from an outside point of view. I see the freedom to break rules, which is exciting — this is a HUGE country with a diverse taste range. I feel like people aren't bound by the canons of history and are excited to put their ideas out there. It's also become clear to me how much each geographic area of America leans toward a different aesthetic. When you say an object has an L.A. rather Brooklyn vibe, people immediately know what you're talking about. The same can't be said for a Manchester vs. Birmingham! People just wouldn't know what you were talking about.
What are your plans and highlights for the upcoming year?
This year gives me butterflies in my stomach, in a good way! We're launching our new collection, which will encompass everything from pendant lights and chandeliers to ceramics, chairs, soft furniture, and tabletop. I'm off to Mexico this month to be a keynote speaker at Mexico Design Week, and we're also launching a range of accessories in Japan.
On the other side of the business, we've got some great art direction and set design projects coming up, including a really interesting exhibition that looks at technology and fashion. We also have all sorts of interiors, digital, and branding projects in the works. It feels like people are really getting into the swing of what we do, and instead of being scared and confused by the breadth of our work, they see it as a wonderful and exciting crossover whose elements all serve to compliment one another.
What inspires your work in general?
I work in such a wide variety of mediums and on so many different types of projects at a time — my head bounces around from digital to designing a table to thinking about a giant set installation. I'm most often to be found with several notebooks, scraps of paper, and Illustrator files open, and I work by crossing back and forth. It's great. A flat shape you were working on for a graphics project informs your eye so that when, two seconds later, you're considering the proportions of a handblown glass piece, it guides you in the right direction. Aesthetics across mediums are one and the same to me. It doesn't matter if it's a graphic piece or a pot, I still have to have a point of view and know what works. It can also give me a nudge to introduce a disruptive element I wouldn't have thought of if I solely restricted myself to one discipline. So I would say working itself is my main source of inspiration — constantly trying things and seeing where I can push myself or where I might just happen to end up.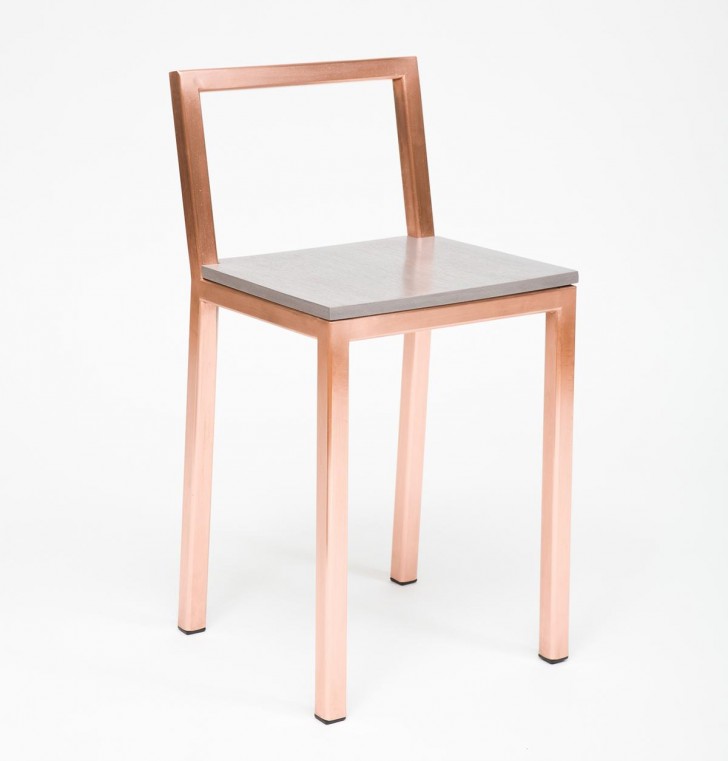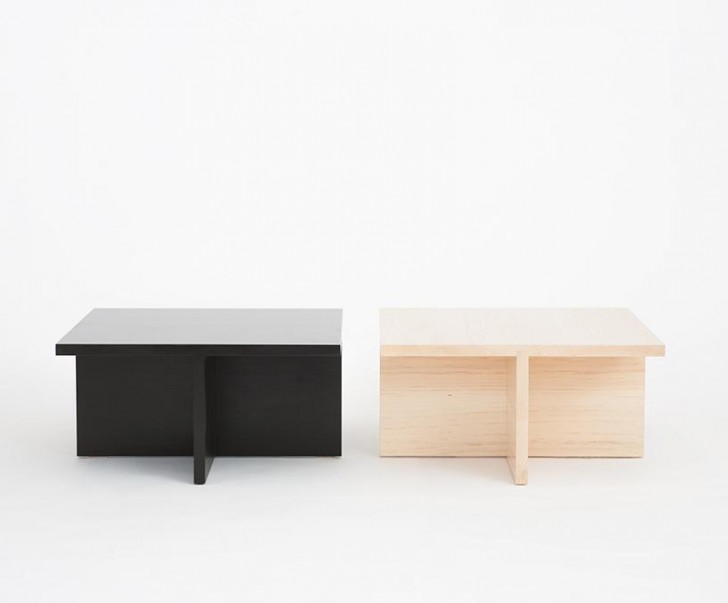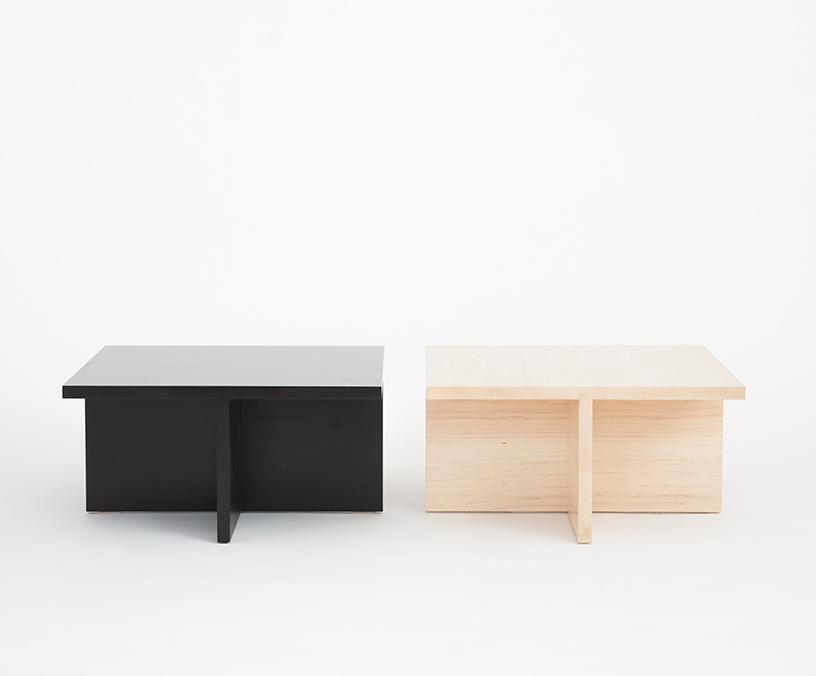 Assembly
New York, assemblydesign.us
The up-and-coming Brooklyn studio of Pete Oyler and Nora Mattingly, Assembly plays with materials, scale, and eminently simple and sophisticated forms.

What is American design to you, and what excites you about it?
To us, American design is about harnessing a cavalier spirit, taking risks, and creating/cultivating new ways to make and sell work. Nora has dual citizenship and we've toyed with the idea of living and working in a country where there's more cultural and institutional — not just commercial — support for design. Ultimately, though, we're proud to be contributing to what feels like a unique phase in American design.
What are your plans and highlights for the upcoming year?
Over the summer we developed two new products inspired by the idea that the experience of time is simultaneously measured and abstract. The 00 Clock was one result, and in December we'll be introducing the other as an exclusive to celebrate the reopening of the Shop at The Cooper Hewitt. We've also been working on a series of licensed products, which is a new and exciting direction for us. Until recently, we hadn't considered straying from our original business model, which was to design, build, and sell in-house. That said, our imaginations and materials palette have outgrown our production capabilities, and we're very much looking forward to making more of our work accessible to a larger audience. We're also thrilled that our furniture will be represented by the minimalist, material-focused Los Angeles gallery, Matin.
What inspires your work in general?
In general, we're inspired by elegant simplicity, precision, and everyday details (currently: nice zippers, irregular baguettes, fingernail painting, glass doorknobs). We're driven by our curiosity about materials and processes and are particularly interested in exploring the ways in which furniture and objects can work to shape ideas about ourselves and our surroundings.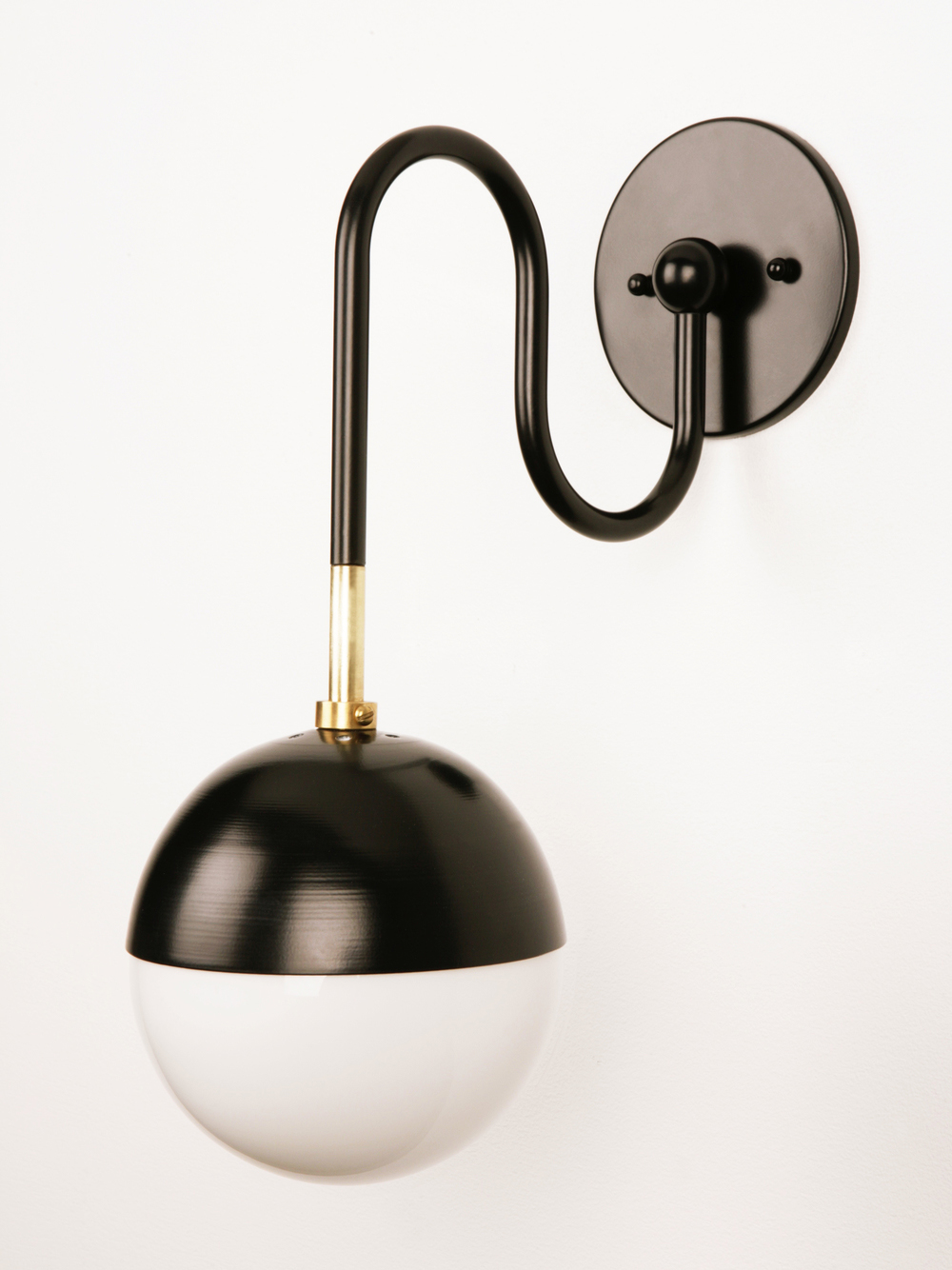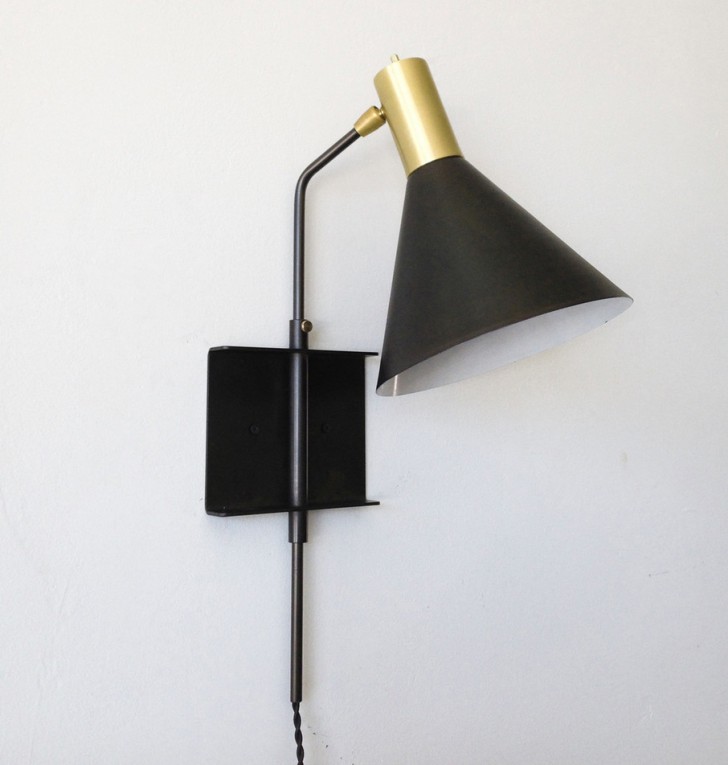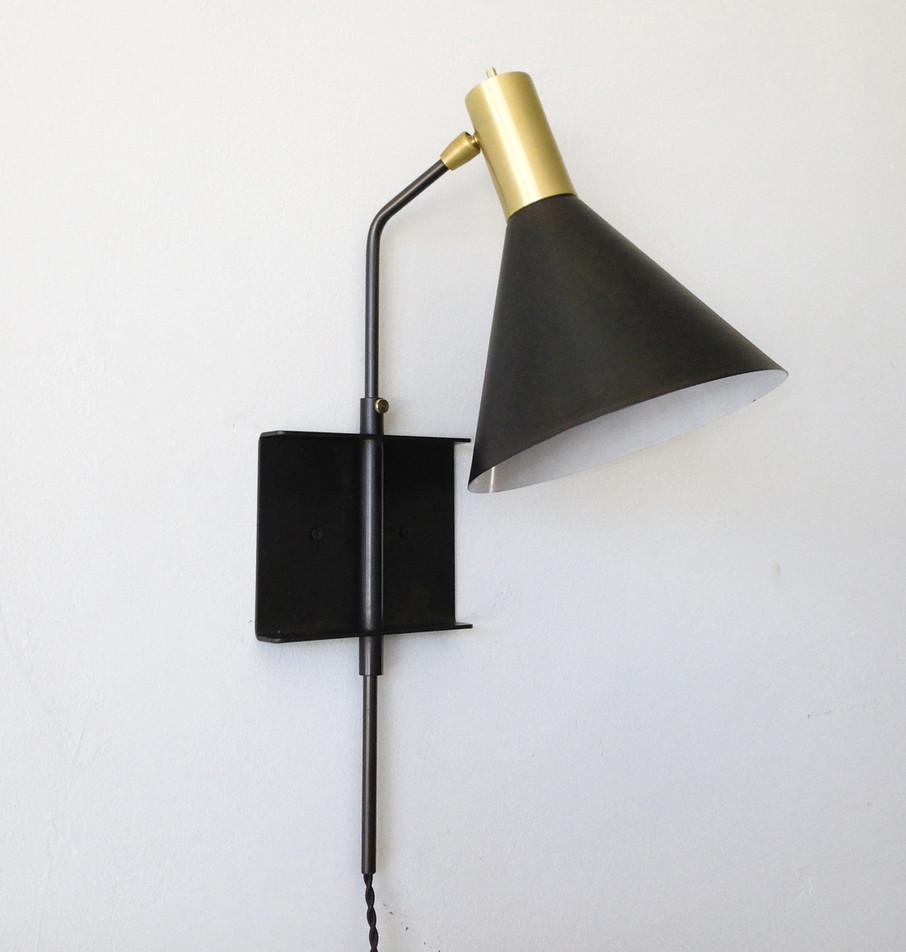 Atelier de Troupe
Los Angeles, atelierdetroupe.com
Run by Gabriel Abraham, this L.A. studio had a standout collection of lighting at this year's ICFF.
What is American design to you, and what excites you about it?
American design is a brand new idea for me — it's like how the French New Wave cinema was influenced by American classic movies. Design in America is reinventing the classic European model.
What are your plans and highlights for the upcoming year?
We at Atelier de Troupe believe the best design comes out of collaboration, very much like cinema. We are excited about our new collections for spring 2015; one designed by young UK designer Dean Edmonds for Atelier de Troupe, as well as a collaboration with Seattle glass artist, John Hogan.
What inspires your work in general?
I come from cinema, so that is my deepest influence. The ambiance in a '60s French or Italian movie; the atmosphere of an Antonioni, Bunuel, or Melville film is what inspires De Troupe's products.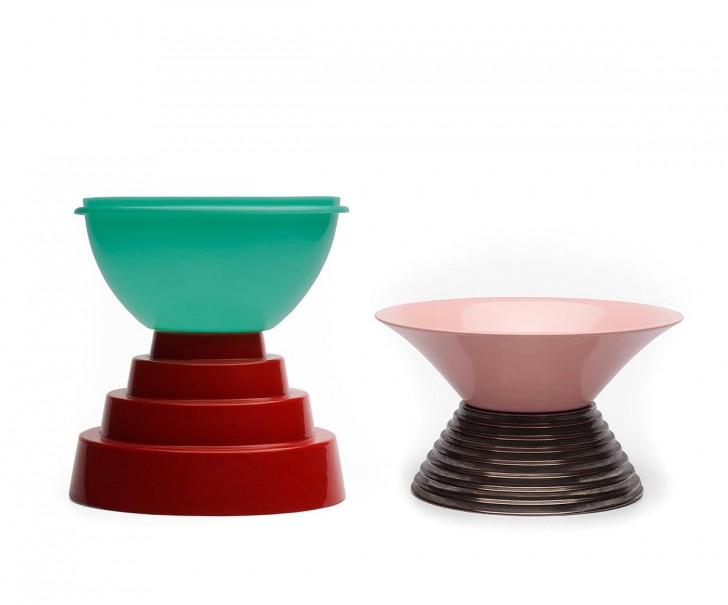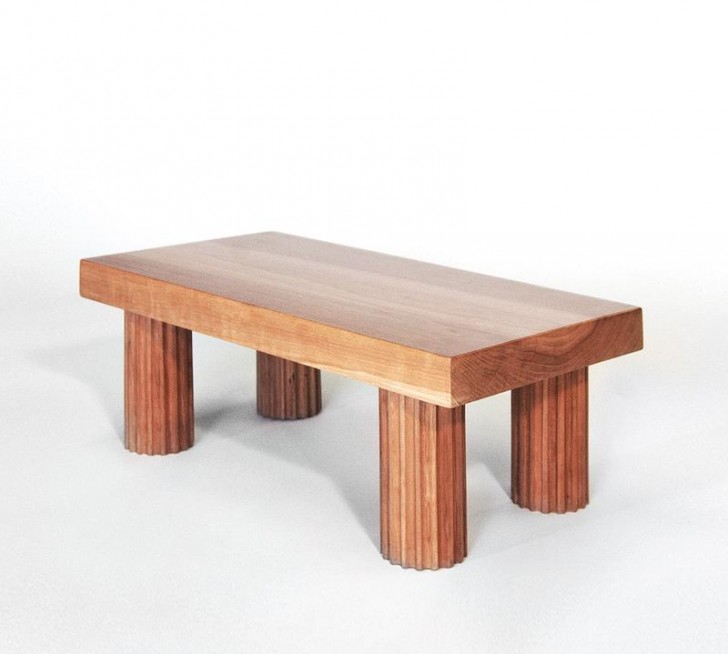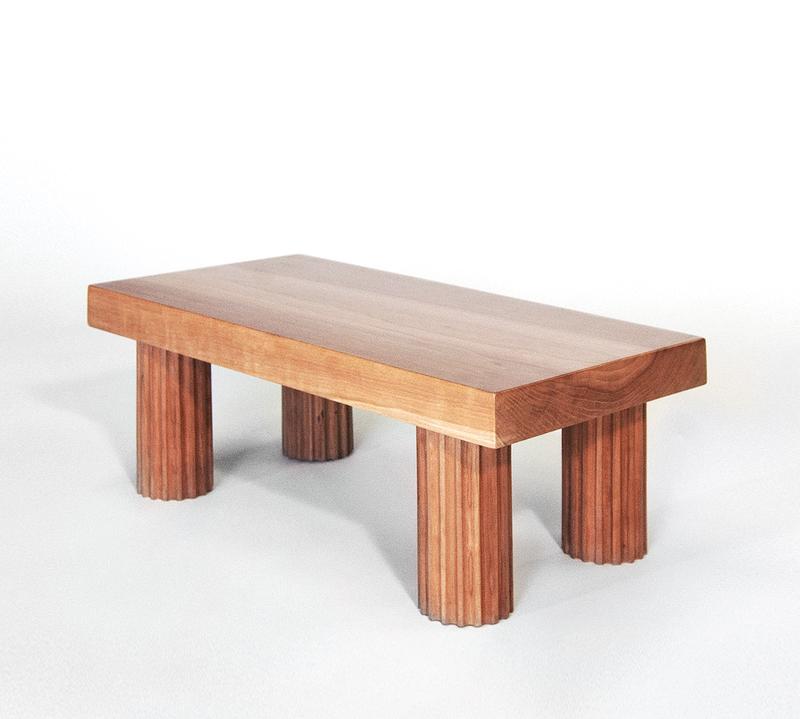 AQQ
Los Angeles, aqqdesign.com
AQQ — an acronym for the Latin phrase Al Que Quiere, meaning "for he who wants it" — is a postmodern furniture collective helmed by Matthew Sullivan.
What is American design to you, and what excites you about it?
Aesthetically and instinctually, I'm probably more inclined towards non-American design (whether European, Middle Eastern, or North African). American versions come second, though obviously knock-offs — or, more kindly, descendants — are equally engaging/valuable. And of course, the U.S. shouldn't be singled out in this regard, as there are no "originals" anywhere on this globe. Perhaps things are not that stimulating when used as intended and certainly things are always fatuous/specious when done with some sort of purity in mind. I didn't grow up in Europe so I know there's a little faulty exoticism being enacted on my end. Maybe it wouldn't be wrong (and hopefully not obnoxious) to say that American design is still in some sort of Oedipal relationship with Europe. I do appreciate the sense — particularly in day-to-day Los Angeles, which consequently is in the U.S. — that no one cares what you're doing. Quotidian anonymity is possible. I very much like that.
What are your plans and highlights for the upcoming year?
AQQ is working on reorganizing "the material" into separate collections and subsequently fleshing each zone out (adding pieces) to fully realize what is being said within. I am also: Working on a collection of vessels under the title Time Wave Zero, in which all of the pieces are either ad-hoc or completely made from existing/found materials. Writing a few essays, primarily one titled Anti-Apex, about a turn in art/design in which (possibly) presumptuous meta-themes, classical symmetries and/or utopian futures are replaced with specific and non-homogeneously expressed structures. Designing and compiling a catalogue raisonné website (with Folkert Gorter, founder of Cargo Collective and Space Collective) for the deceased designer and artist Dan Friedman, out sometime in the fall/winter.
I'm excited that Maurizio Cattelan's magazine Toilet Paper is using a few AQQ pieces for their Fall 2014 Kenzo collaboration/campaign. Kenzo has a good history of positive bastardization and recombination. Thank you Andrew Ondrejcak. As well, will be trying to do my voluntary part in staying alive… But involuntarily who knows…
What inspires/informs your work in general?
I mainly pull from sources not particularly design-related. I don't say this at all to be atypical or polemical; I have very sincere reasons for this. When I engage the design world directly (that is, capital "D" design) I don't find much overlap with those who are speaking or making. Furniture is a pleasurable point of contact for me — that is, it is an activity to entangle or test certain ideas (materially). "Making contact" with a particular medium is extremely valuable, as one discovers that all mediums have their own physics and semiologies. It is my experience that if one squares their shoulders towards a particular object — and does so bringing to bear all of their sensitivity, education, and genuineness — a new hermeneutic of that object (a new meaning and "thing") can be born. This way of going about design is not out of nowhere; there are precedents. Sottsass, for one, is a good example, as it seemed that furniture was just a way, among others, to engage history, futurity, eros, presence, psychedelicism, magick, or what have you. Simply, I guess, I'm involved with, and perhaps promoting, the attitude that one should be wrestling with being something like a changing configuration in a morphing landscape first, and a vocation second.