01.16.20
The 2019 American Design Hot List, Part IV
This week we announced our seventh annual American Design Hot List, Sight Unseen's editorial award for the 20 names to know now in American design. We're devoting an entire week to interviews with this year's honorees — get to know the next four Hot List designers here.
Lland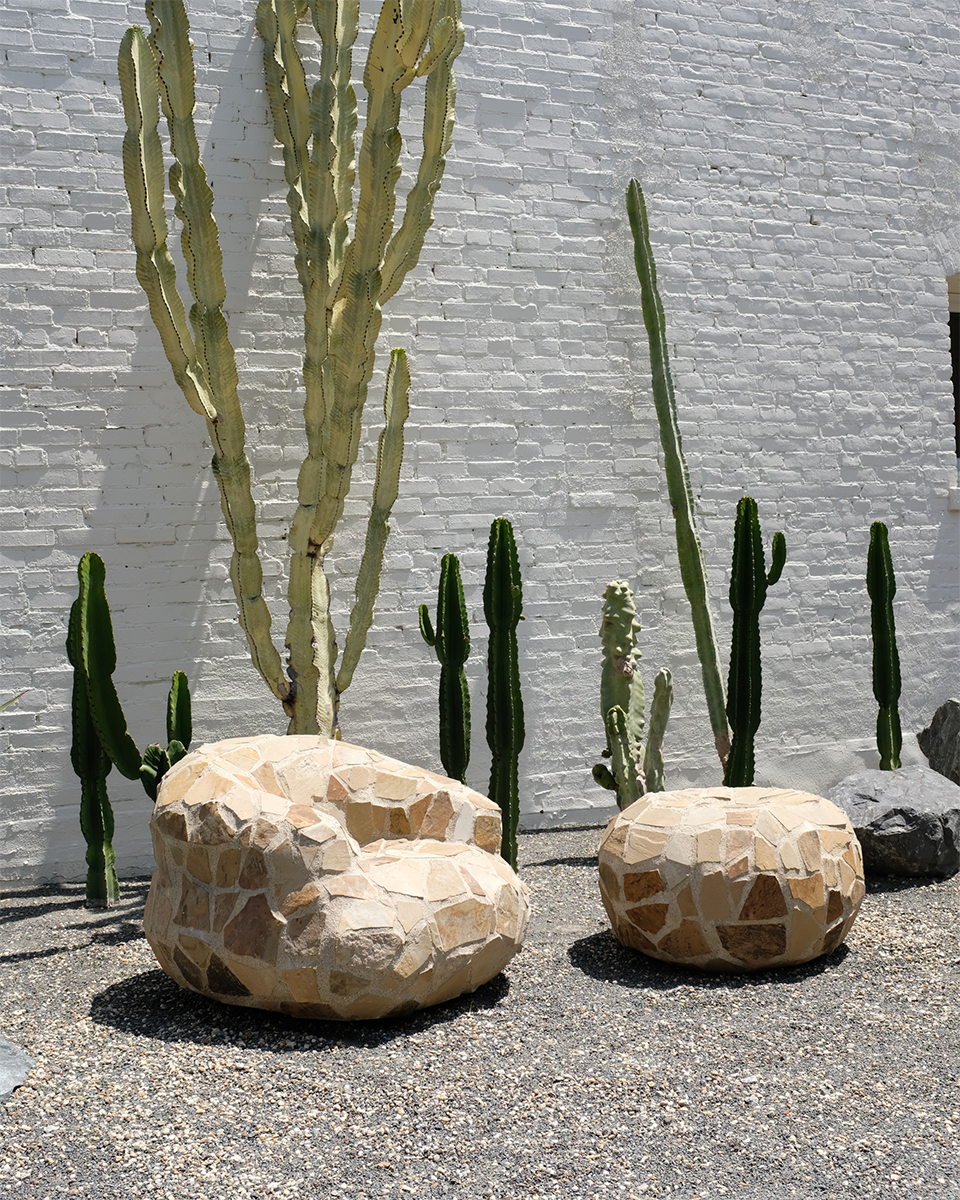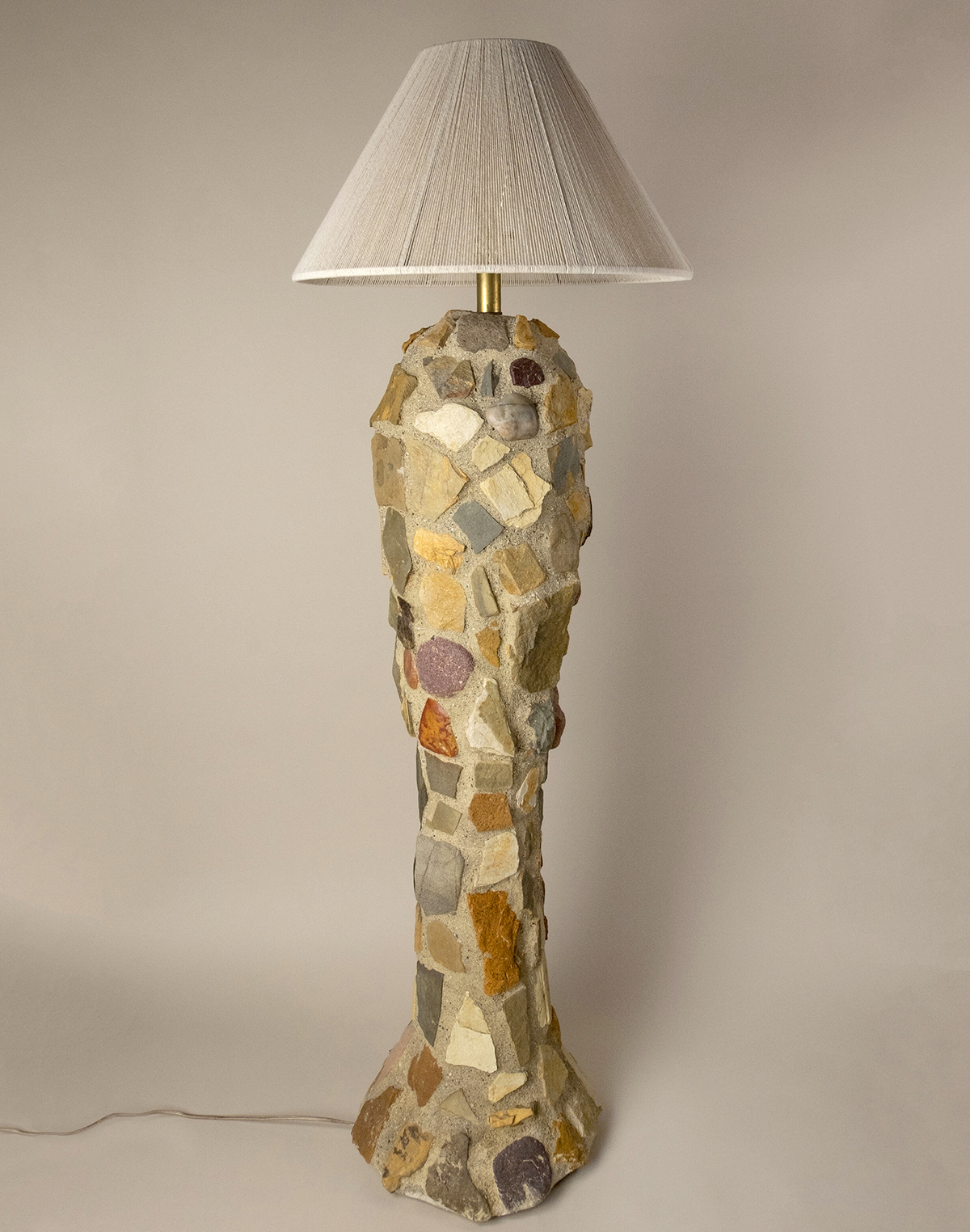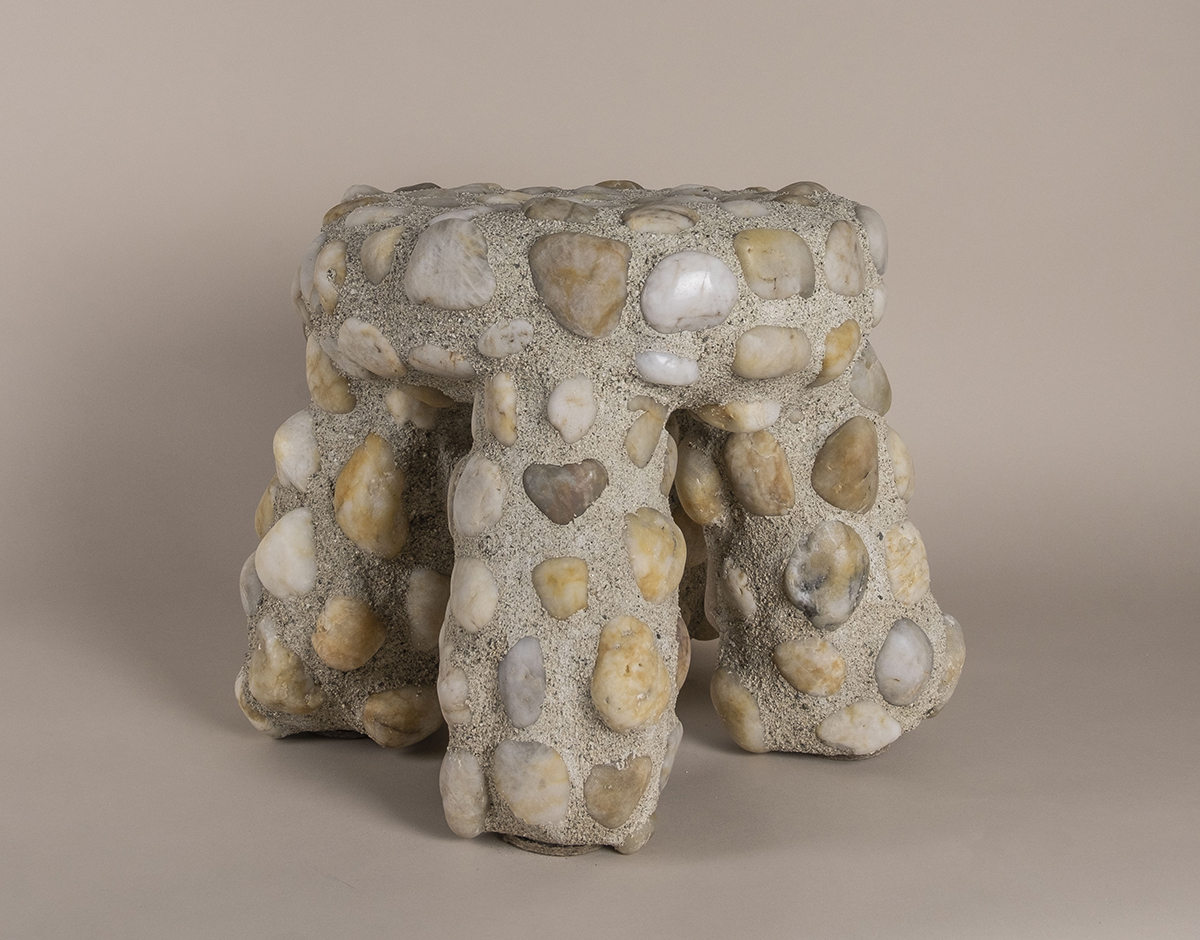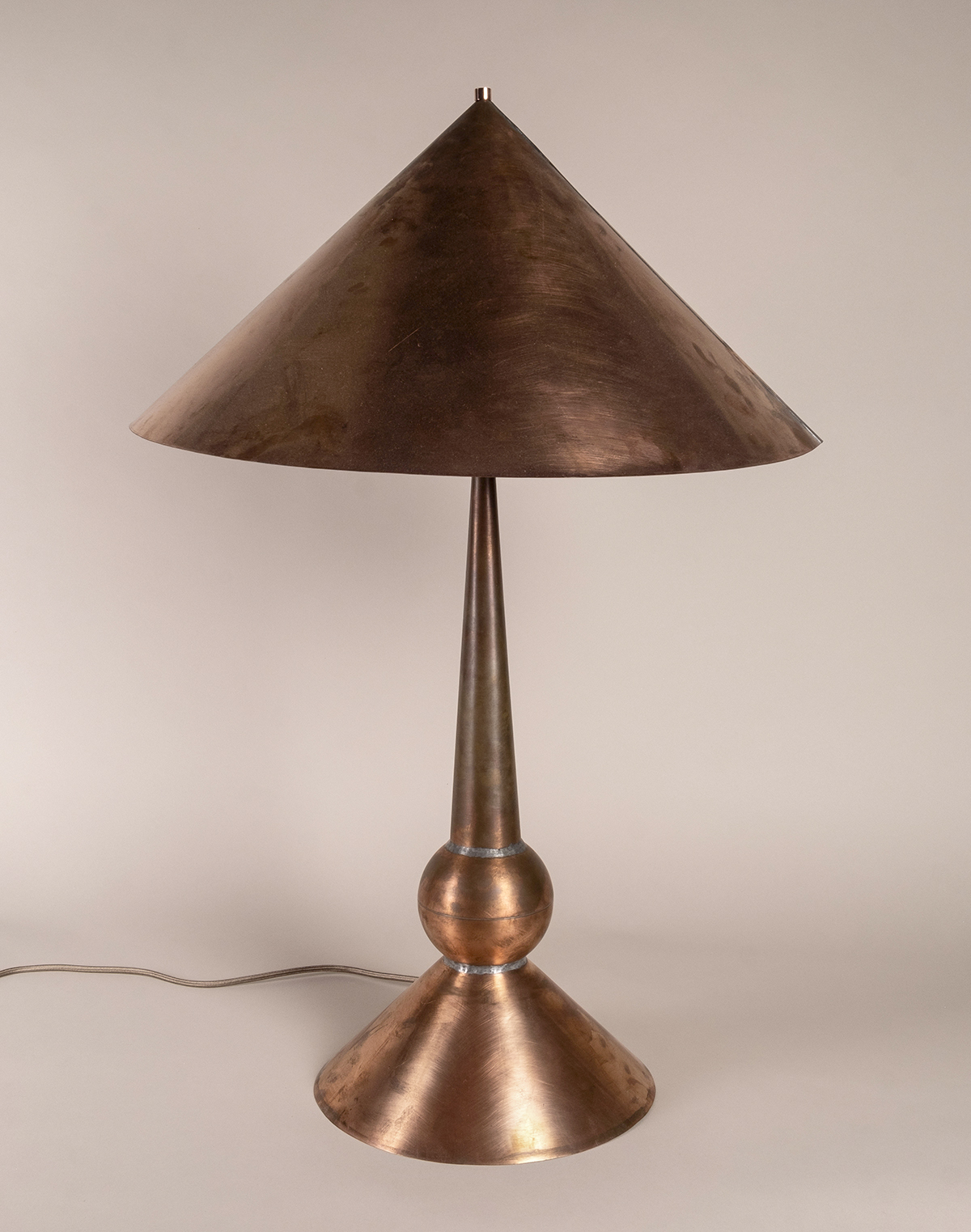 Los Angeles, lland-studio.com
We never thought we'd use the words "rustic chic," but we can't think of a better way to describe the work of Los Angeles designer Rachel Shillander, who combines natural materials in their roughest, rawest states with sophisticated, elevated forms. Her Masonry series in particular really sold us — for awhile we were calling it "terrazzo 2.0."
What is American design to you, and what excites you about it?
To me you can't talk about American design without addressing American fabrication, and for me American fabrication is about options. For what you can't figure out how to make yourself, there's a fabricator for it. If you need to lay some stone, there are masons. If you need to bend some wire, there are wire-benders. You can also chose from nearly any scale and price point — dude-in-a-garage machinists to large-scale commercial outfits. You only have to know how to communicate with them: a hand-gesture, sketch, or full set of shop drawings. It's also about pushing the limits of the options that are available. There are loads of new digital fabrication methods, too, and they've been around long enough now that they're pretty affordable. Owning a CNC machine or having access to a robotic arm isn't out of the question anymore. America is vast and there really are so many resources available to us.
We also aren't limited to fabricators in the US; Mexico has been a great resource for me. There are so many skilled stone carvers there, and it's so close. I've found that in the US, a trade like stone carving is treated like a fine art, and in Mexico it is treated more like a trade craft. This has nothing to do with the labor market's skills, but with price, availability, and attitude. The stone I use for my carved work is also native to Mexico, so it wouldn't make sense to have it fabricated here. The tradition of carving that stone is there, so why would I ignore the place-specific skill associated with the material? It really is all about the availability of material and labor resources, where to find them, and how to use them.
What are your plans and highlights for the upcoming year?
The studio is moving at the beginning of this year and will be getting a small crane hoist. So far, I've figured out ways to work around making heavy objects, like making things on a dolly or a padded surface. It's worked out alright, but I don't want to limit myself based on size and weight. It's time for the correct equipment. The first thing I'll be working on in the new studio with the new crane is a Shell Chair clad in stone. I think it will weigh about a quarter of a ton? I'm also starting a series of Nakashima/Esherick/Blunk-esque sculptural wood pieces clad in building shingles, and continuing the Copper Finial series to include more than just lamps.
I also plan on getting my architectural license. Though my studio's primary focus has been on objects, I only started making them as an extension of my architectural ideas, but smaller. Like maquettes. I have no plans to ever quit making objects, but I do still plan on practicing architecture. I only have two more exams and I plan to finish them by the end of 2020. This past year I took a job as an in-house architect at a construction company specializing in residential architecture. My work hasn't gotten to a place where it can support itself, so having the stability of a salary allows me to experiment, and even though I have less time in the studio, I find that I work more efficiently with the time I do have. I really love and appreciate my job, and plan to keep it. Did you know Marcel Duchamp was a librarian while he made "The Bride Stripped Bare by her Bachelors?" I remind myself of that on my morning commute.
What inspires or informs your work in general?
My personal understanding of ephemerality, phenomenology, and tectonics, and my constant struggle to design with what I consider to be ethics and integrity.
Currently I'm very interested in materials and place, and the relationship between the two. For example, the Copper Finial series. During the install of a show earlier this year, a staff member asked if they should wipe down one of the Copper Finial Lamps on display. I'm sure the horrified look on my face was a dead give away, but the answer is always no. Not only do they have all the marks of fabrication, which I love, but they will eventually acquire all the marks of wear: fingerprints, smudges, water marks, sun exposure, etc. Copper patinas from light and shiny, to a dark brown, and then eventually to a green-blue, which can take decades to achieve naturally. If someone lives close to the ocean it may take less time than if they live in the desert, and even where the lamp sits in your home will affect it. The lamps really do become place- and time-specific. Hopefully people keep the lamps around long enough to enjoy the show.
Overall, it's the actual making of the ideas I'm interested in. Of course I look at objects and architecture, but mostly I look at materials and process. I literally go to the stone yard or watch masons on a job site. On my own job site, I'm constantly in awe of the tradesmen and craftsmen. I learn everything I know just spying on them. Whereas I work through trial and error, it's literally their job to produce a desired outcome every time. That's craft and learned skill that I don't have yet, and it is inspiring to watch them work.
SHOP LLAND'S WORK ON OUR 1STDIBS STOREFRONT!
Malcolm Majer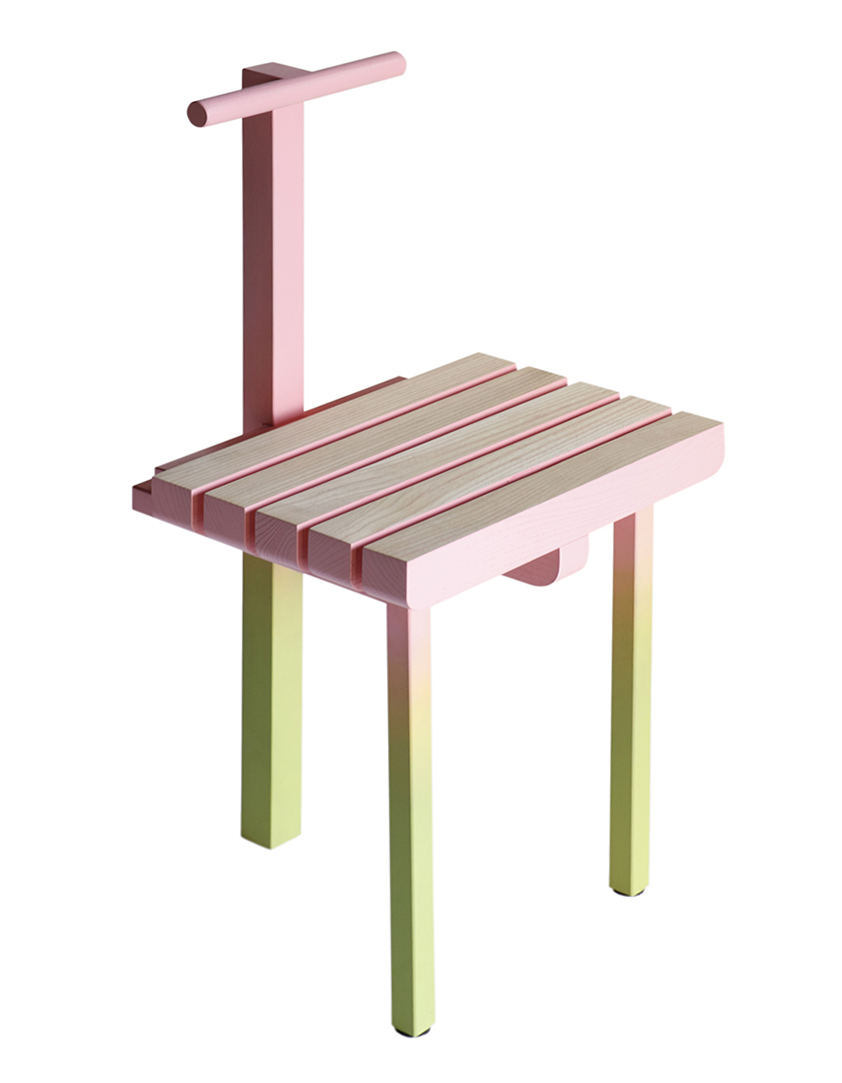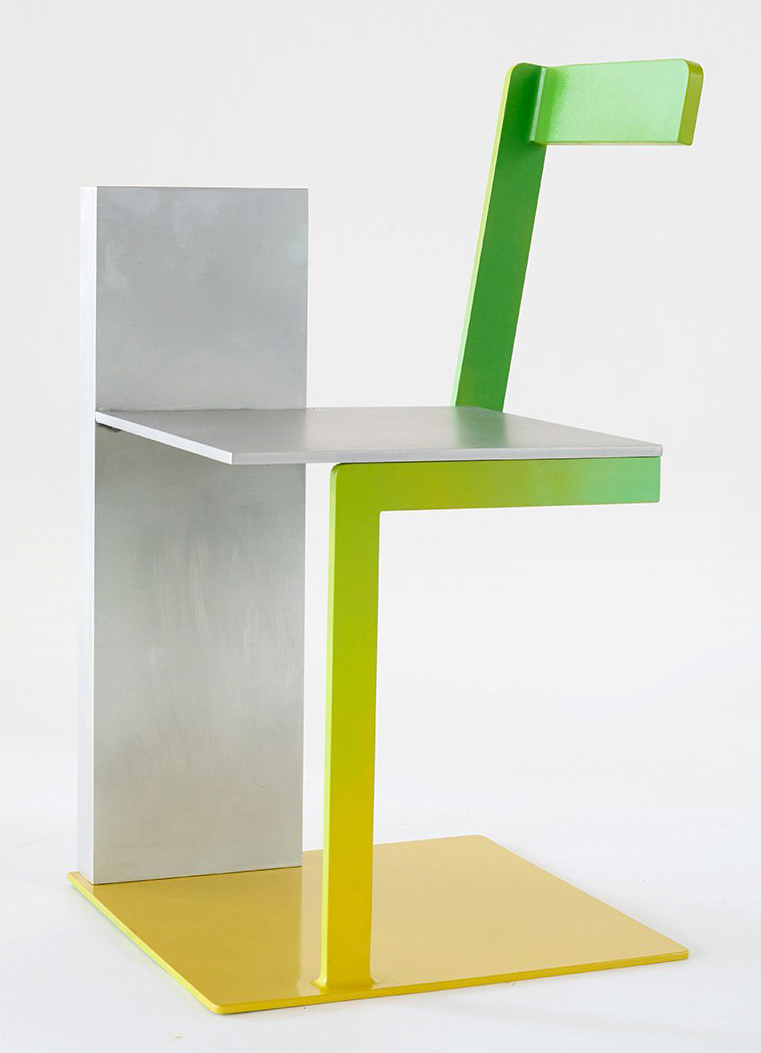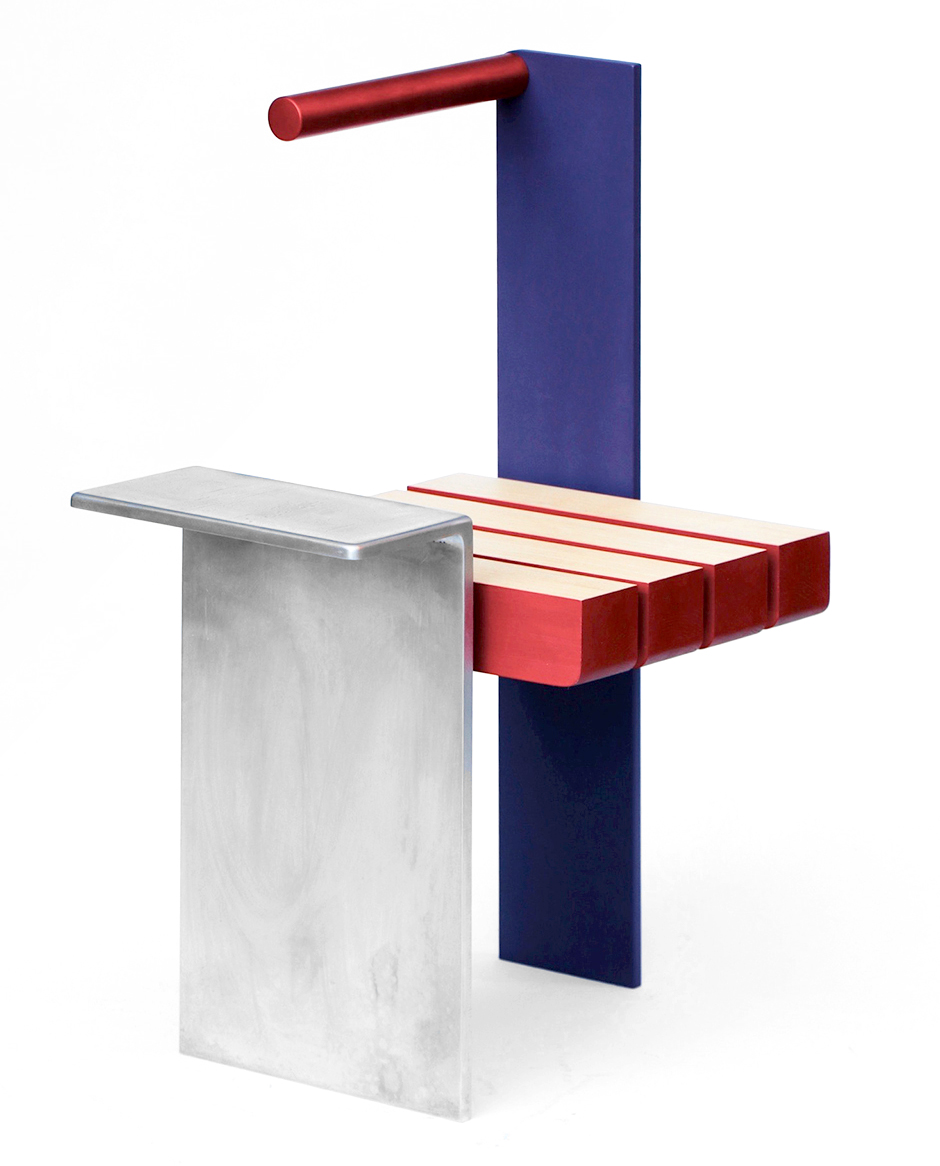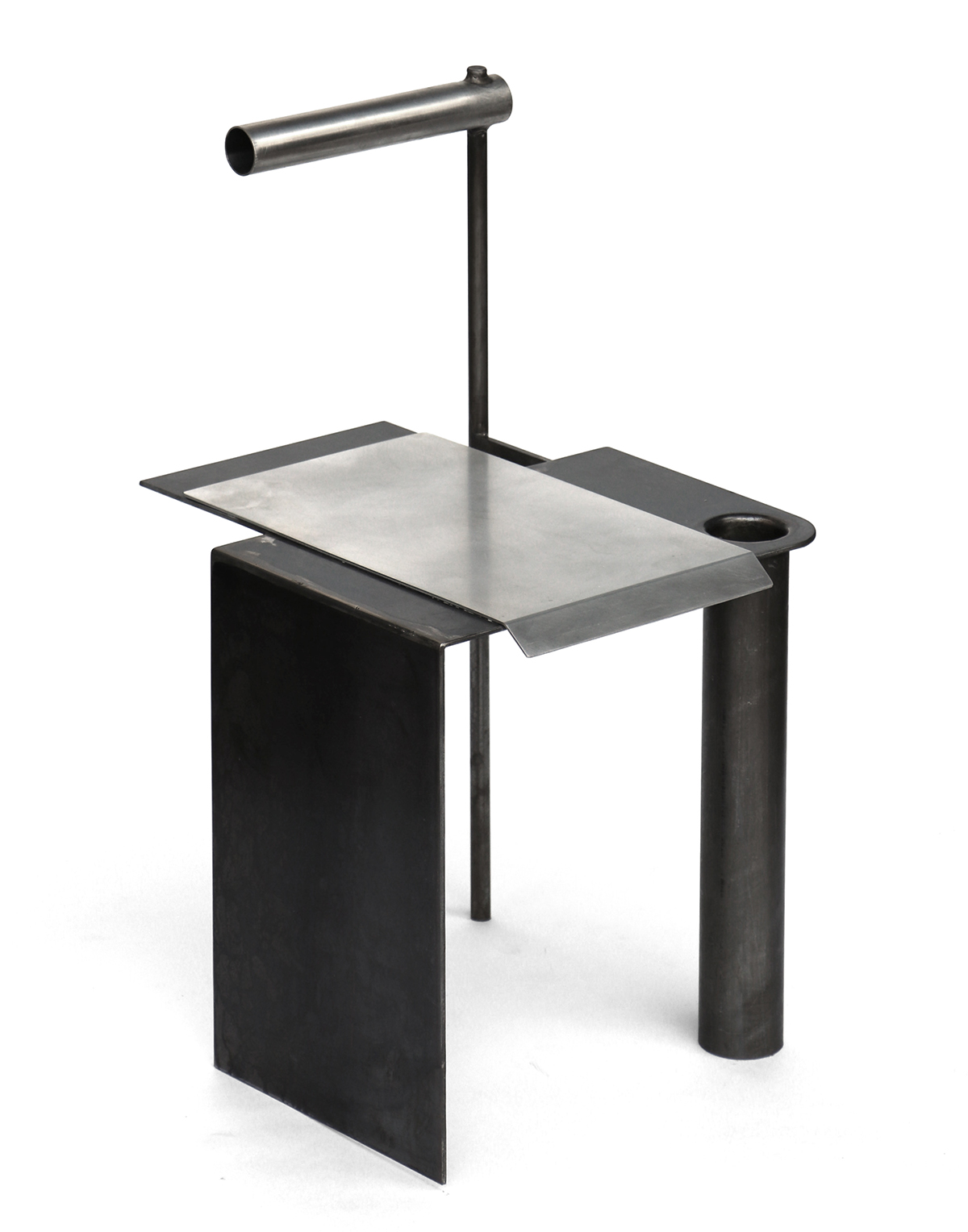 Baltimore, malcolmmajer.com
There's something at once inviting and foreboding about Malcolm Majer's work. The Baltimore-based designer makes geometric seats in color-shifting hues from intersecting planes of steel, aluminum, and wood — something like street furniture for the Wonkaverse.
What is American design to you, and what excites you about it?
In considering what's unique in American design, unfortunately, on a large scale and within a global context we are the developers and exporters of what many love to hate about the built environment. I'd like to believe, however, that the ability to generate environments that are at once tasteless and deeply appealing to humans means American design is uniquely liberated. Personally, this perspective gives me permission to explore forms and concepts without hangups, ditching external value systems. I see this ethos reflected in the work of contemporary American designers I admire and I love it.
What are your plans and highlights for the upcoming year?
This year I'm showing again at the AD Design Show in New York in March, featuring a new body of work and a new approach to showing. Goals for the year are: lighting, a desk, an interior. I've been talking to a curator about creating and presenting work that pushes into areas of concept while preserving the forms and level of craft that drives me to make work at all. More shows will likely materialize as the year wears on, but more importantly making a bunch of new work and staying excited are the must-obtain goals for 2020.
What inspires or informs your work in general?
I am inspired by all Modernism that uses rigid geometries. I'm also inspired by Postmodernism, both as a formal language and a conceptual framework. I see my work as postmodern; I like arranging modernist forms irrationally. I run an architectural fabrication business and for years I struggled with what my vision would be and how it would relate to the work people want, trends, "high design," mass production, and money. I have to admit making things per the designs of architects and various clients according to their wishes and deadlines mostly sucks. There's gratification at the end, when it's done (and paid for), but it's tainted. My furniture work is personal and though occasionally tedious it's largely driven by my interests and guided through a process I find joyful. I dig in to the craft when I want and I stop when I want.
Thankfully, years of doing architectural work means I move the craft to a pretty good place at least as far as most people can tell. I love seating because it's complex, it invites intimate interaction, and I was instructed that it's the hardest type of furniture to create, which hit the competitive nerve that seems to always get to me. The final element is the photography, which allows me to re-envision the work and is in a way the termination of the process for each piece. Photographing the work to see it isometrically and looking unreal with little or no editing is a meaningful part of the whole endeavor, and though the photography is typically meant for external presentation it's actually something I want aside from it's value for showing others the work. It's another personally gratifying moment of creation.
Matthew Day Jackson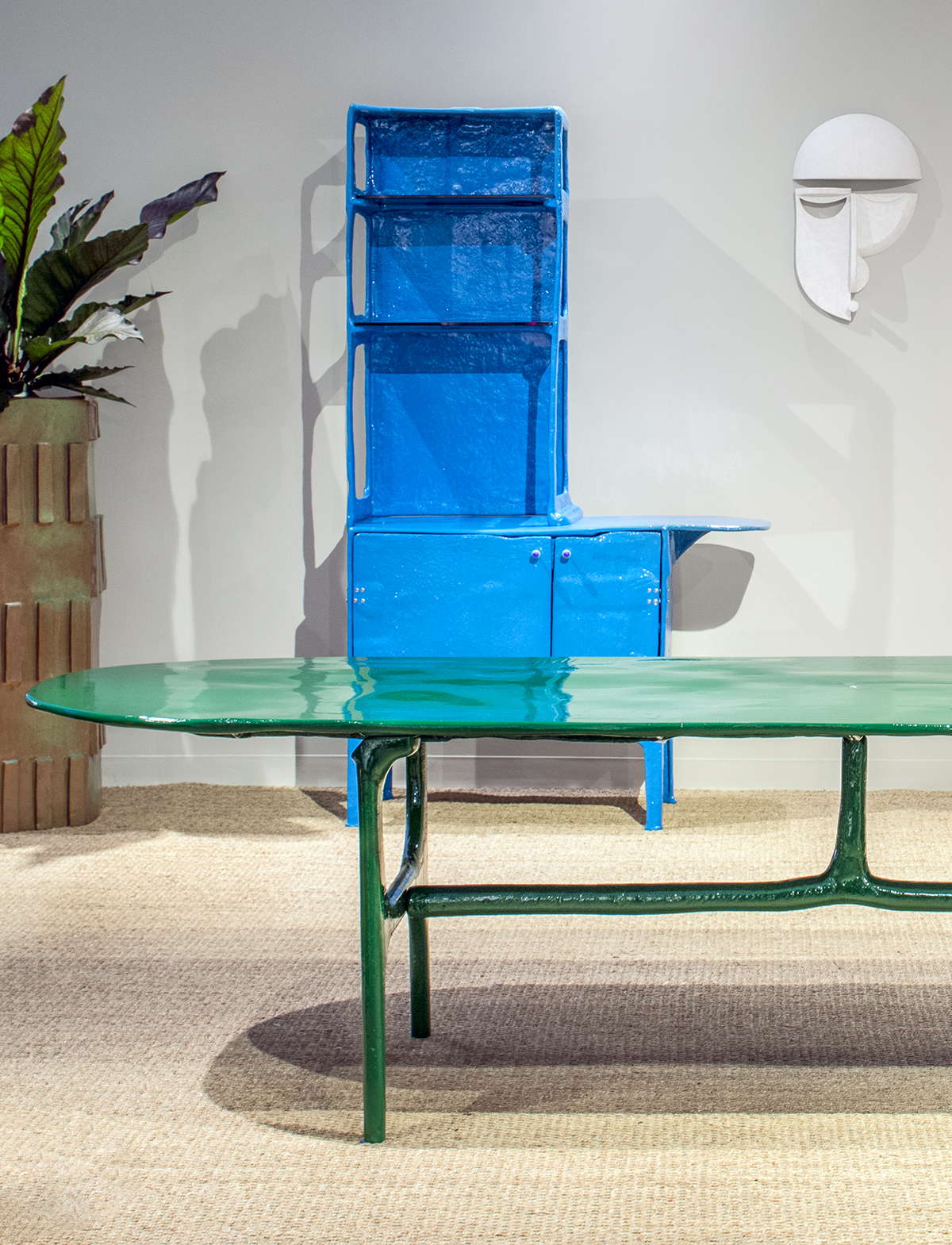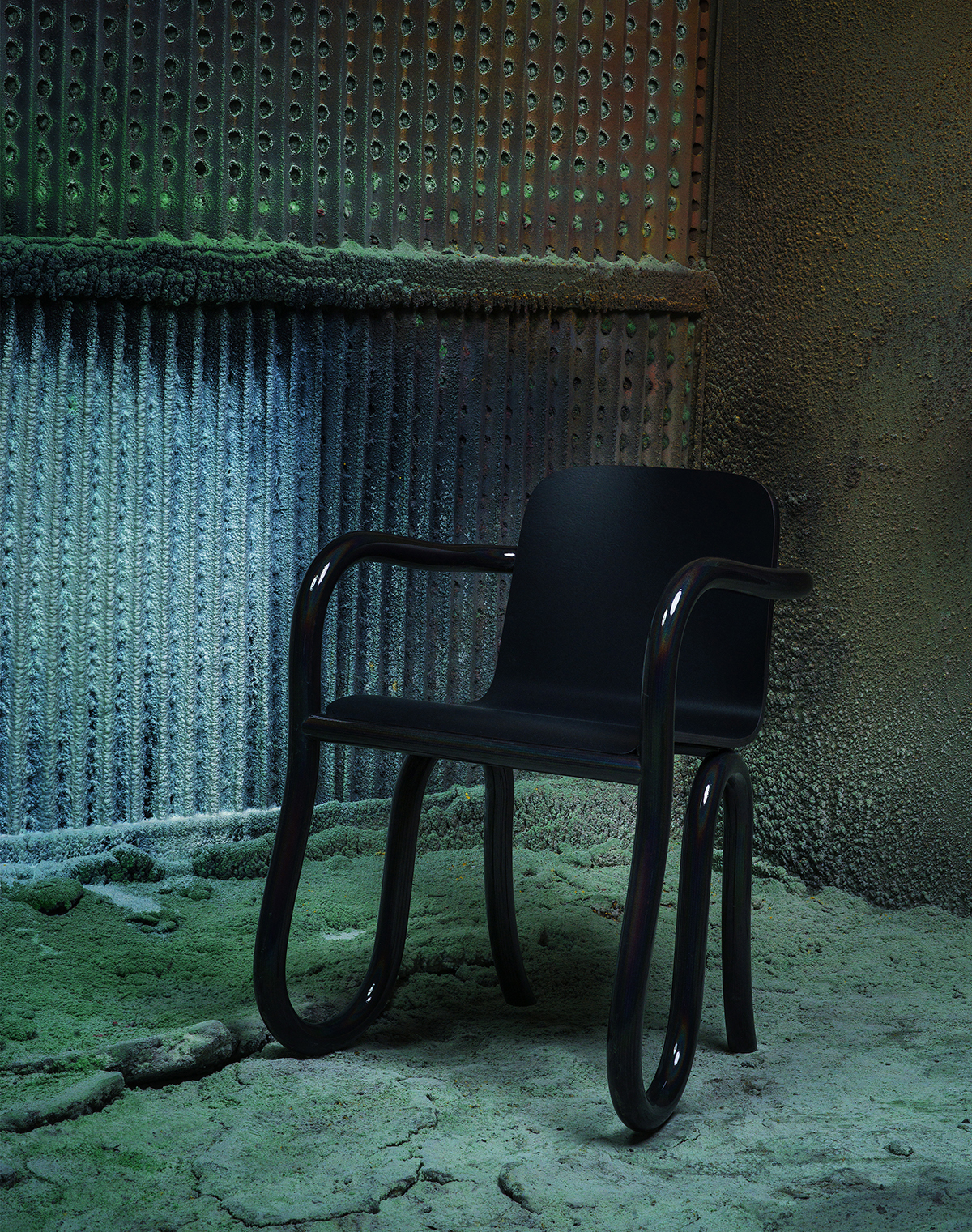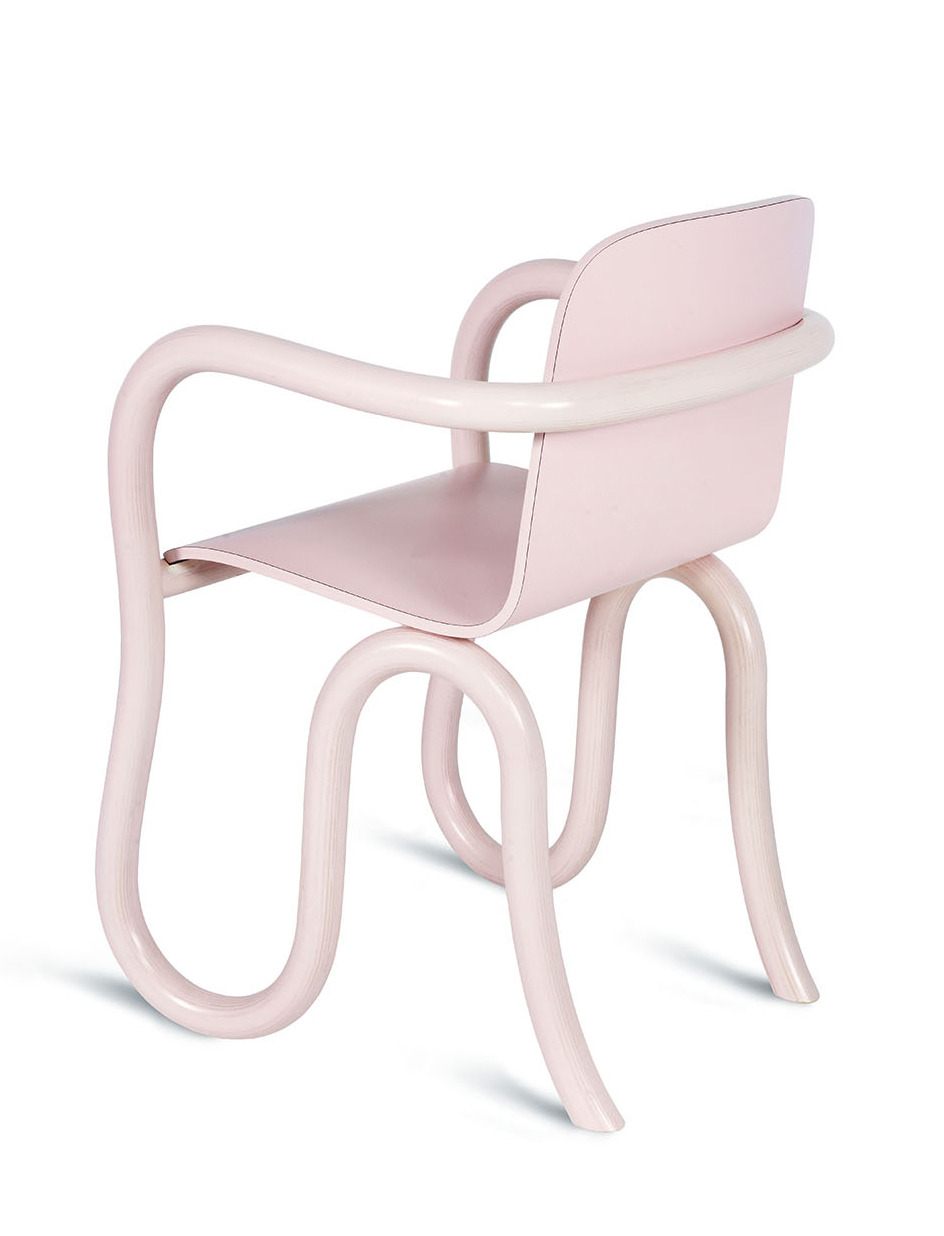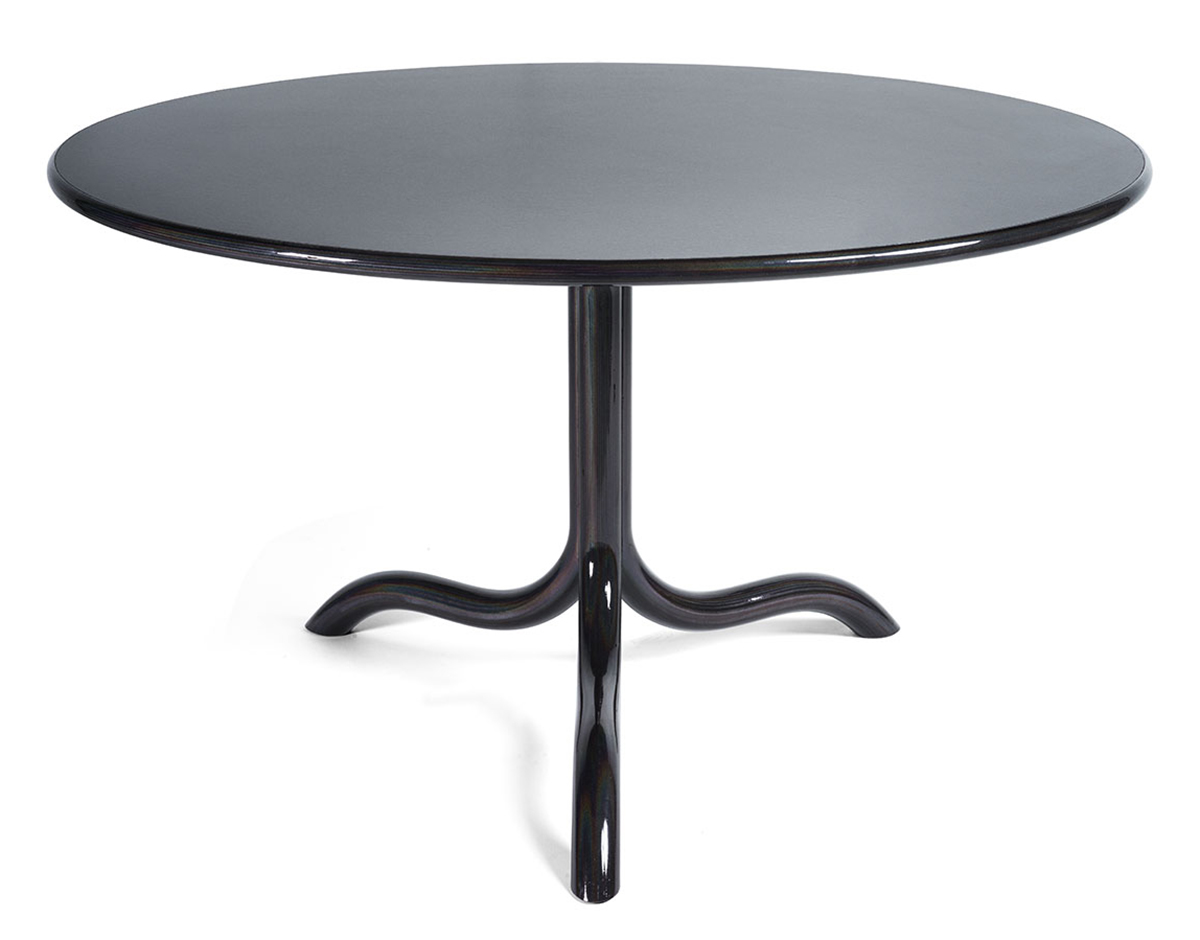 New York, @matthewdayjackson
Matthew Day Jackson was already a successful multi-media artist — represented by Hauser & Wirth — when he officially crossed over into design this year, with the release of his first commercial furniture collection in Milan: loopy tables and chairs for Made By Choice, inspired by moon landings and Formica. He also stole the show in The Future Perfect's booth at Design Miami in December with his hand-formed "Wonky" series.
What is American design to you, and what excites you about it?
I don't really know anything about contemporary American design, but I'm learning. I like what I see from Ladies and Gentleman, Calico, Chen and Kai, Chris Wolston, and my partner Laura Seymour who makes amazing ceramics. I don't have my finger on the pulse of American design, but I feel that because we don't celebrate the visual artist, nor have a particular design language, the industry feels to me to be a very open playing field. Contemporary American art seems to recognize the boundaries of conventions mapped by art history, but carries a pole vault, a battering ram, lube, scuba gear, a warm set of clothes, etc to be prepared in the event of an encounter. I think contemporary American Design might be the same — or at least it feels similar.
What are your plans and highlights for the upcoming year?
I'm working on some super top-secret projects that are so sensitive I would be risking my family's well being if I were to state them here. I can give a hint though: One is a wall covering and the other makes shimmery light. I'm having a show in Zurich with my gallery Hauser & Wirth in the fall of 2020, and I'm designing a playground for a wonderful project which is also top secret. I'm also trying really hard to make electric go-karts with my kids. In my collaboration with Made By Choice, we'll be furthering the Kolho collection with a very cool change in the plywood. Also top secret: I'm trying to release the second edition of Maa, a role-playing game I developed with Juhanna Petersen, Tom Morton, and Timo Valjakka. All of these projects may fail miserably — it will not be for lack of trying!
What inspires or informs your work in general?
I'm currently in love with Rodin's Gates of Hell, Louis Comfort Tiffany, Claudia Martinez Garay at Grimm Gallery, Nicole Eisenman's sculpture that was in the Whitney Biennial, Bernie's persistence, my mom, and trying to find the perfect liquid tusche mixture to produce the best reticulation on paper.
Müsing-Sellés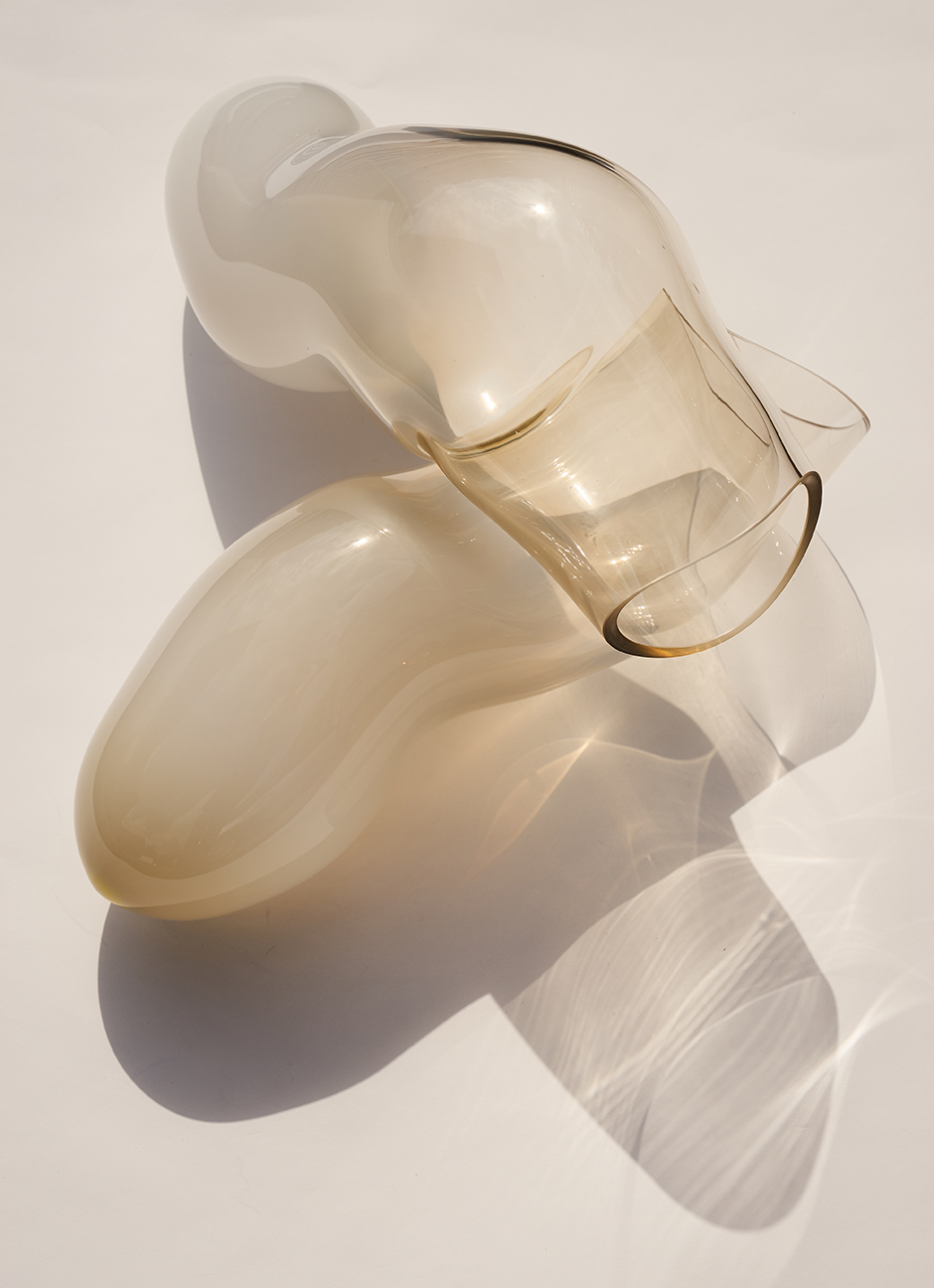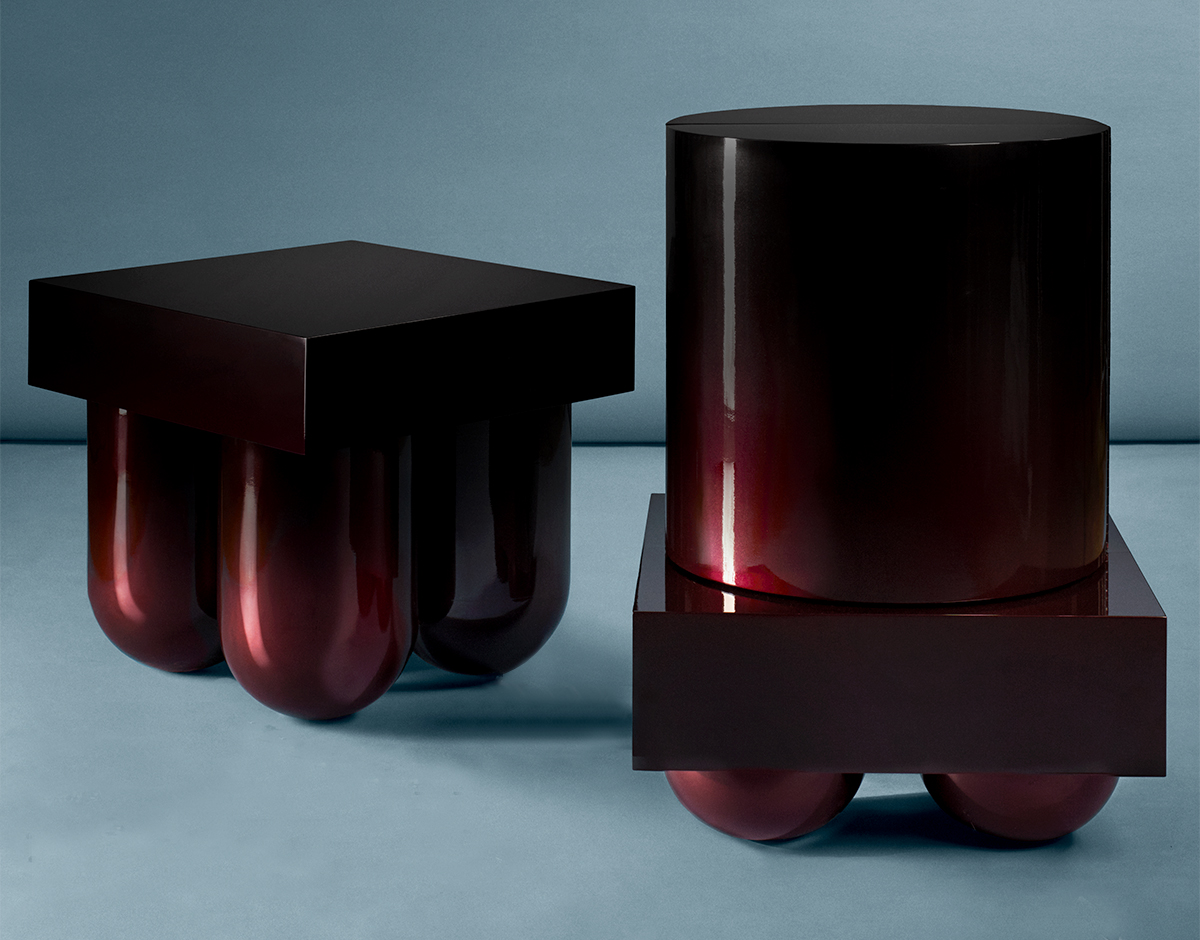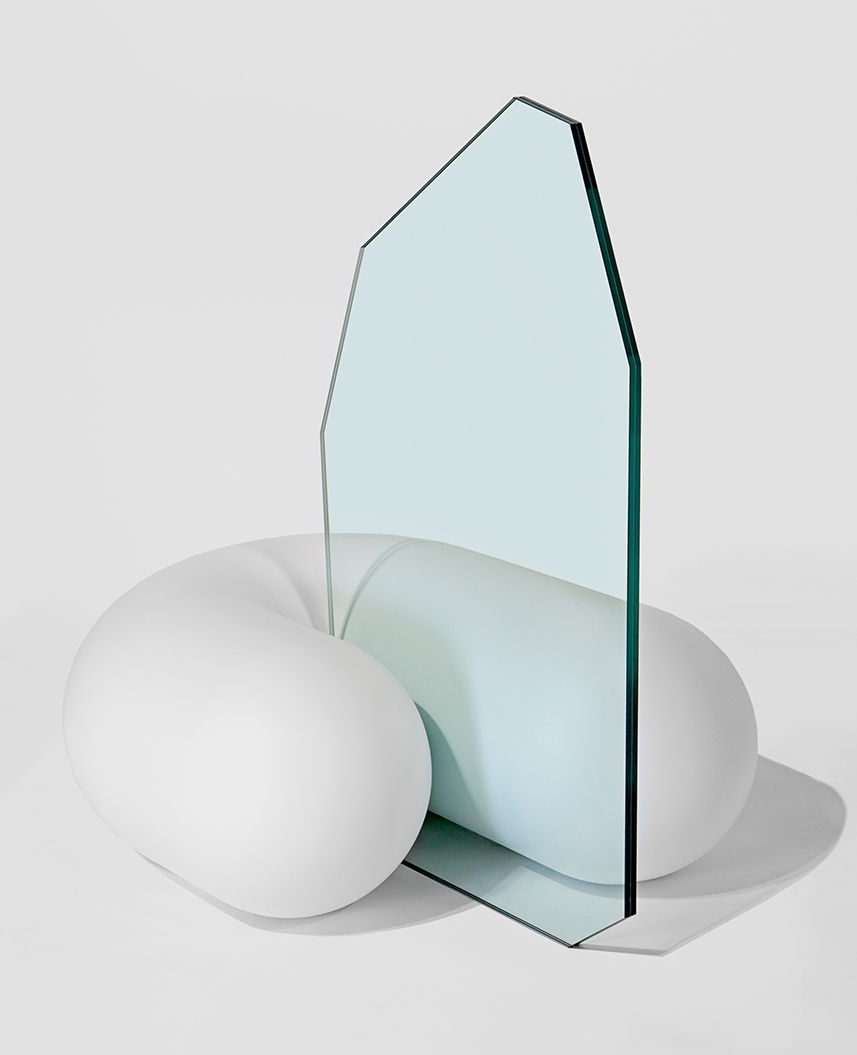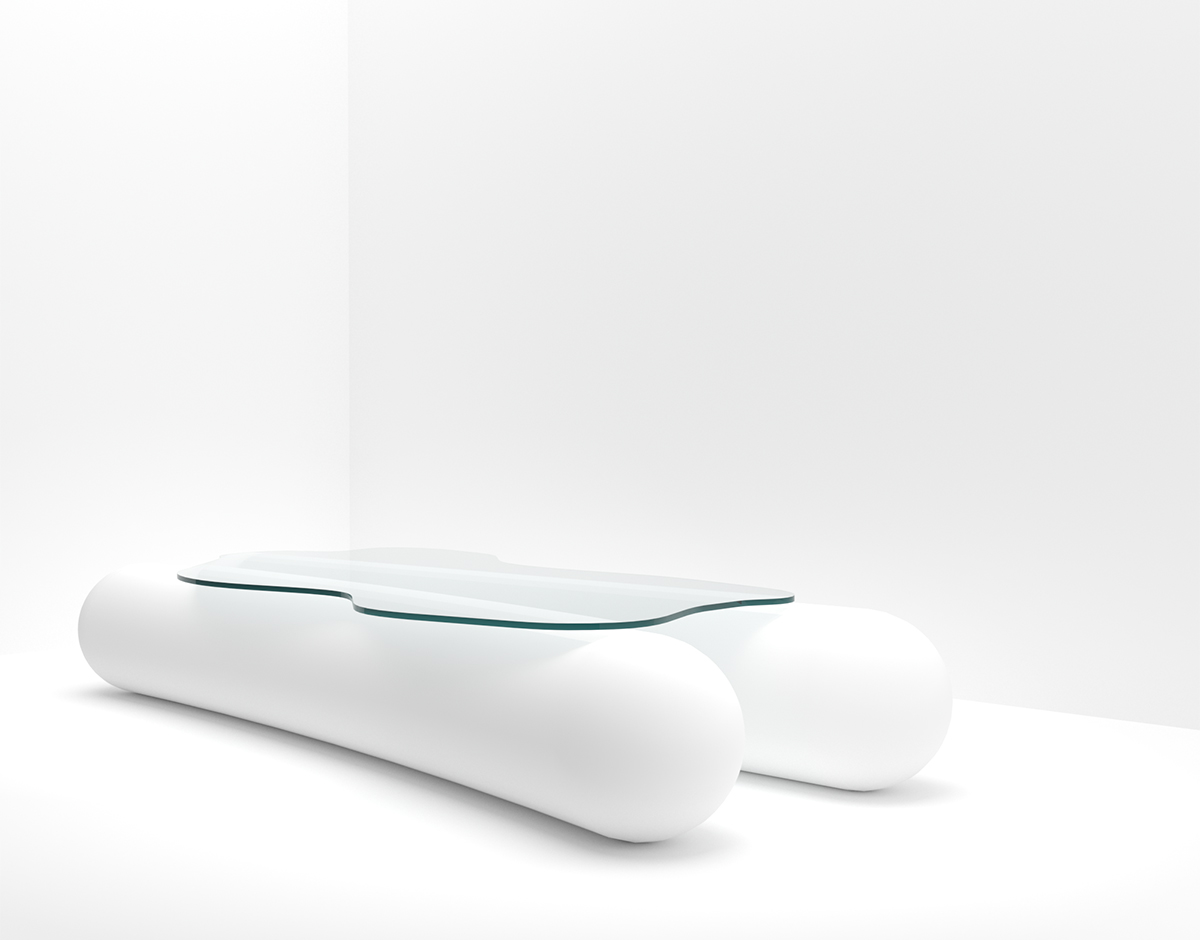 New York, musing-selles.com
The charm of the work of Müsing-Sellés, the shared studio of Spanish architect Álvaro Gómez-Sellés and Canadian architect Marisa Müsing, is in its strange yet beautiful forms. Their first collection combined super-fat legs and a hidden cabinet with a mesmerizing metallic ombre finish, their second featured a bizarre yet exciting double-sided chair, and their latest turned slug-like glass vessels, meant to evoke plump body parts, into a covetable object.
What is American design to you, and what excites you about it?
The opportunities that arise for emerging designers are really unique to American design — it's a dynamic and exciting field to be working in, and the approaches really push for more experimentation over practicality. The boundary between art and design is very blurred in this case too; the new work we see and the people we speak to are constantly pushing the limits of what design can be and fulfill.
What are your plans and highlights for the upcoming year?
This year we want to slow down and focus on more experimental work. Both having backgrounds in architecture, our projects are usually digitally designed and rendered to begin with, but we plan to play more with understanding tactile materials and building design concepts from a physical perspective, in order to understand how materials can change and behave in different scales. Around this goal, we plan to experiment with a couple of upcoming projects, ranging from small-scale sets of objects to bigger-scale sets of rooms and spaces, exploring the boundaries between design and architecture.
What inspires or informs your work in general?
We take inspiration mainly from an architectural process to start, thinking of the spatiality of the thing we're interested in making. We've always designed through sets, so the pieces behave more like figures in a room rather than standalone objects. The objects act like little characters; we give them names and specific traits. Some are robust 'towers,' others have small legs that hold up much larger volumes. It adds a fun playfulness to the design. Our inspirations are driven by the way we set each scene — we usually come up with a narrative for the room or environment that the pieces work within. The first set we envisioned in a small cocktail party environment, for example.
Recently we've been interested in more human elements, like the folds and irregularities we find beautiful in the body. Our most recent project, curated by Chamber Gallery for Nomad Circle, played with this language of bodies and with embracing the deformations of material language. Inspiration can come from anywhere, though: An ongoing inspiration has been mochi ice cream. It's usually an excitement in the overall form and weird details that we enjoy.
SHOP MÜSING-SELLÉS'S WORK ON OUR 1STDIBS STOREFRONT!