01.17.20
The 2019 American Design Hot List, Part V
This week we announced our seventh annual American Design Hot List, Sight Unseen's editorial award for the 20 names to know now in American design. We're devoting an entire week to interviews with this year's honorees — get to know the last four Hot List designers here.
Objects for Objects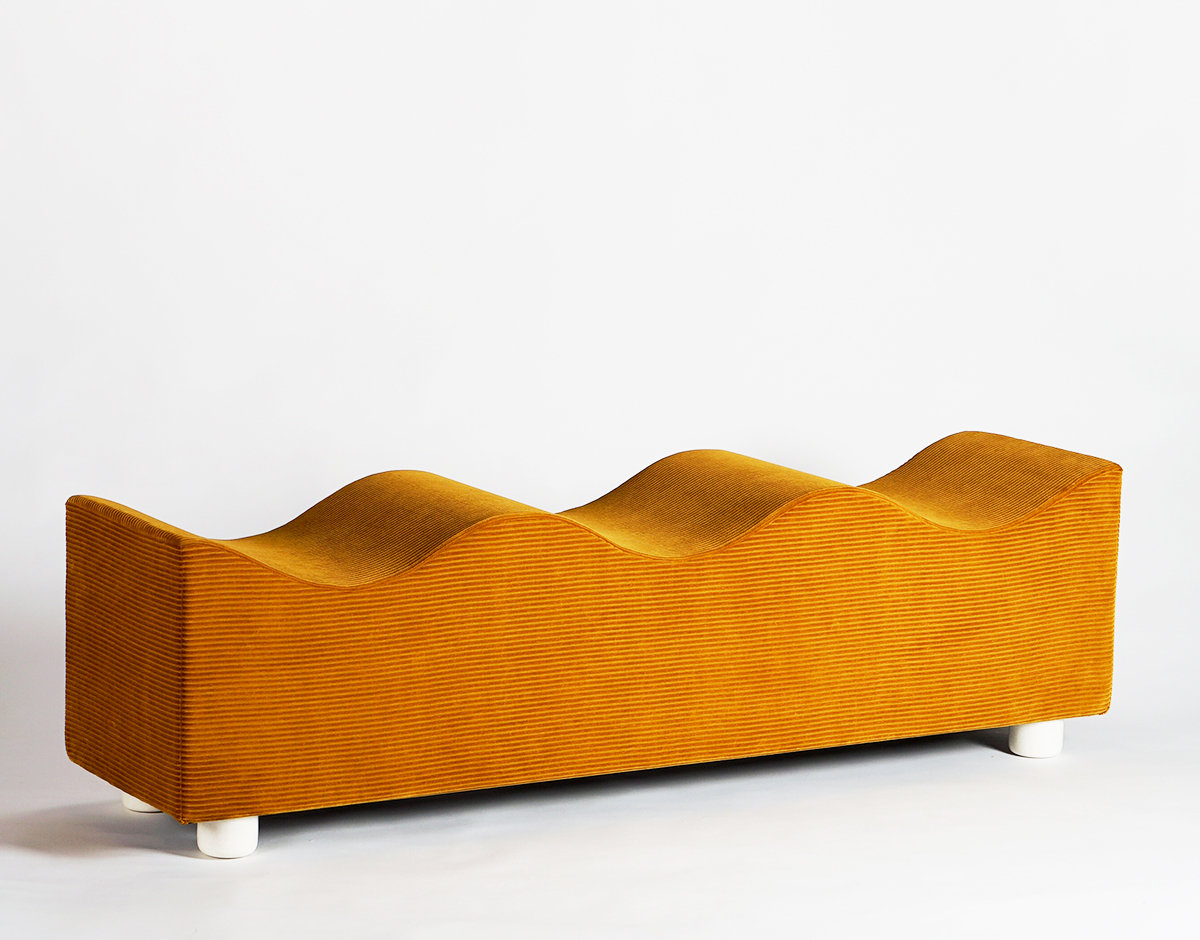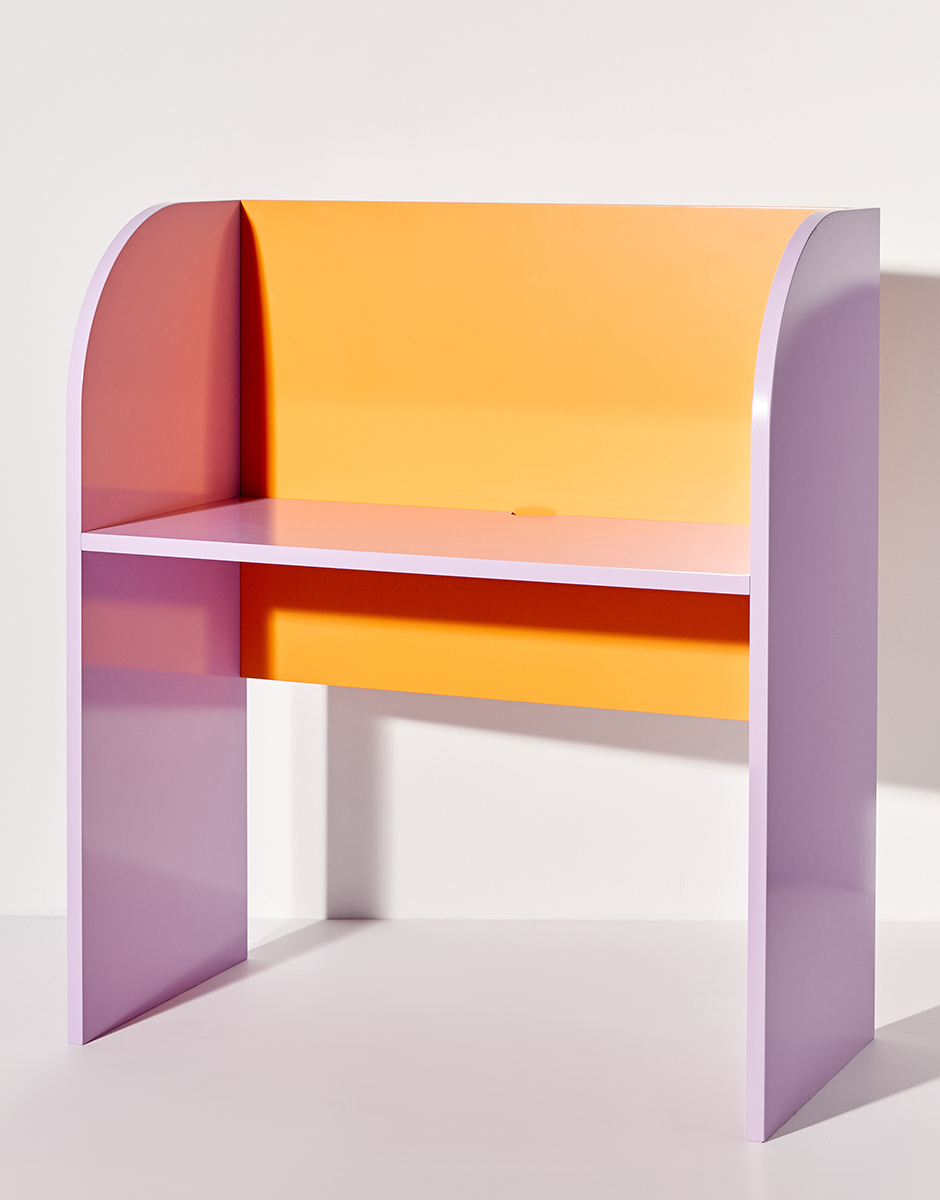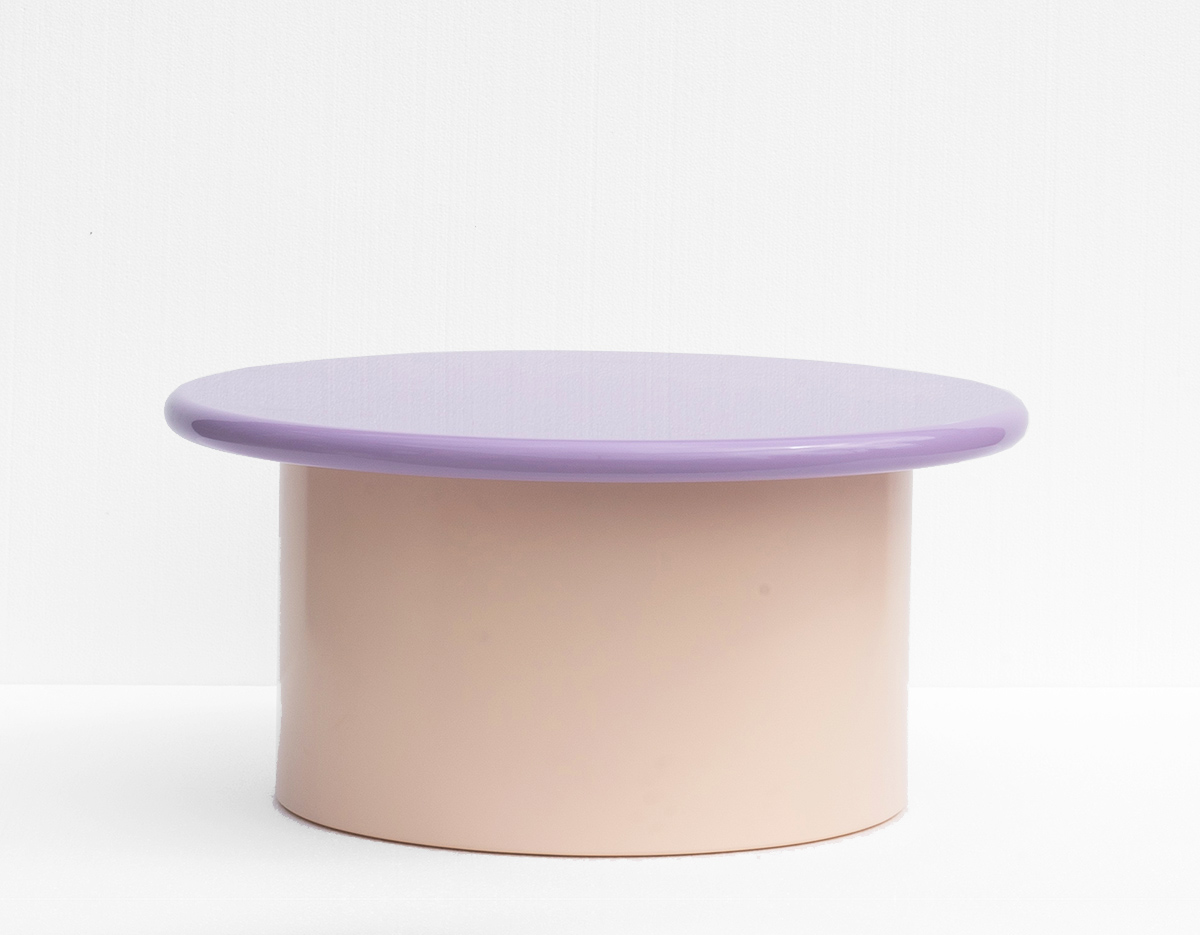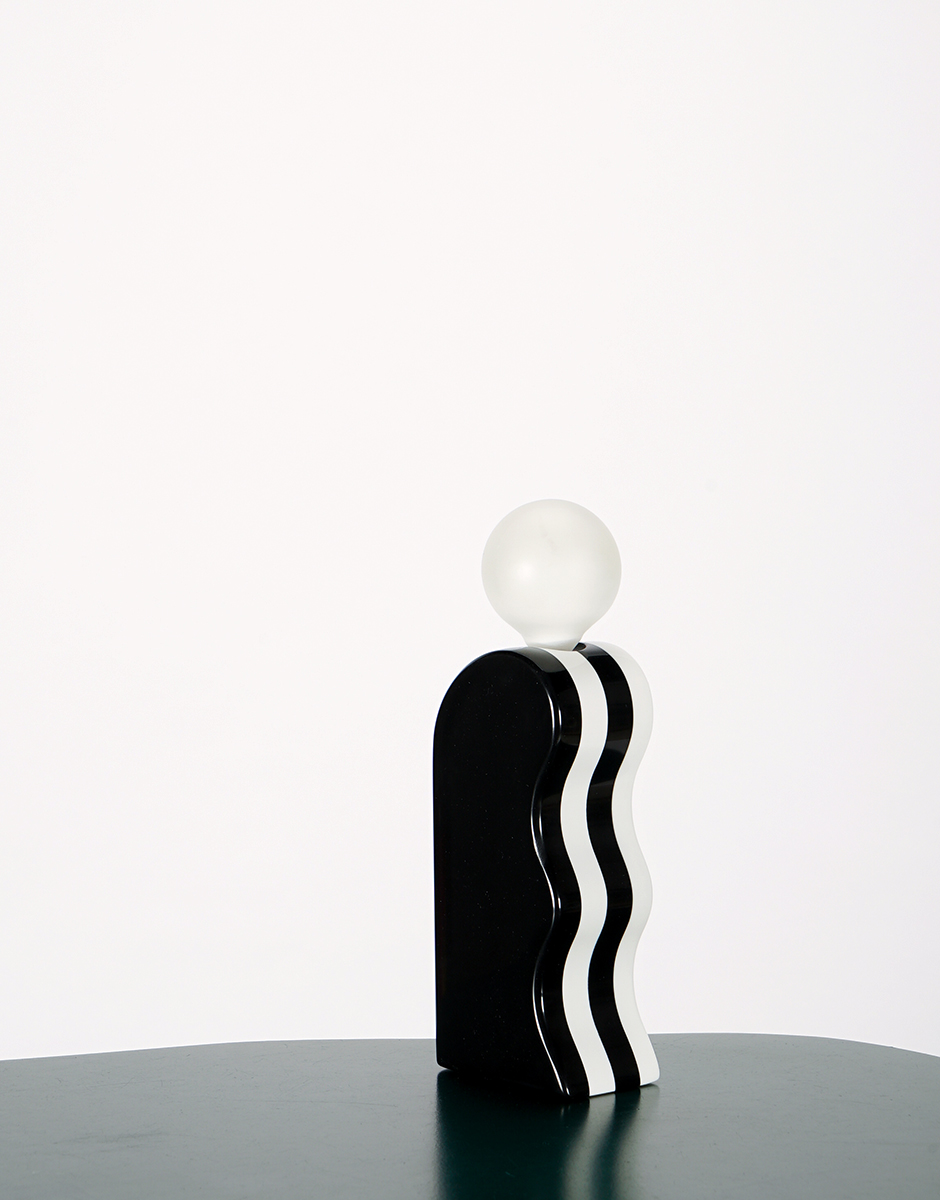 Los Angeles, objectsforobjects.com
If Leonard Cordell Bessemer's wavy and oblong works for his nascent furniture brand Objects for Objects have cartoon-like colors and forms — well, that's on purpose. Bessemer counts The Simpsons and The Flintstones among his many influences. But even more than that, he's inspired by the interplay between fantasy and reality and the potential of furniture to be something more powerful and comforting than a mere object in the room.
SHOP OBJECTS FOR OBJECTS'S WORK IN OUR 1STDIBS STOREFRONT!
What is American design to you, and what excites you about it?
Growing up in "real America" — the central valley of California to be specific — design wasn't really a topic at the dinner table or thought of at all. It was a time when food was frozen, furniture was La-Z-Boys, and wine came in a box. Over the past 30 years, America has had a crash course in culture and is beginning to appreciate the finer things life has to offer, but the one thing that still remains that is truly American is this idea of the pioneer and the "Western" which is ultimately about paving your own way, making your own rules, and deciding your own fate. The current design landscape in America holds true to that and feels very much like the Wild West — not in style, but in sentiment. It seems like all the academic rules of design have been thrown out and now anything is possible. The more hand-crafted, rudimentary, and sculptural the better — just so long as you can almost sit on it or it has a light bulb. Designers are less worried about how a piece functions and more concerned with its overall impact on a space and the people that inhabit it. There is almost a spiritual and/or indigenous aspect to a lot of the work I'm seeing and excited about at the moment.
What are your plans and highlights for the upcoming year?
2019 has been a great year for me, but I'm hoping to expand production in 2020 and make things more widely available. I'll be releasing a new collection in the spring. I'm working on a project with Areaware right now, and I'll be showing some lighting at Collectible in Brussels with Chloé Valette of Husk Design
What inspires or informs your work in general?
I started out working for the British artist David Thorpe in Berlin. His work is very much in the element of Arts and Crafts movement meets Kubrick Monolith. We made everything by hand using mostly traditional methods. The final pieces were furniture-like in form and appearance but functioned solely as sculptures — one piece was a livestock sized cabinet/armoire with no doors. His work was very much process-oriented, and very much about the idea that the labor and care that goes into a piece instills within it an inherent worth and value. It was a mild form of animism, as if these pieces were given something akin to a soul through labor and toil.
The idea of an object having a divine purpose beyond its functionality stuck with me. I've tried to embody that process in my own practice and designs. I'm very much into creating pieces that can hold their own in a space and have their own identity where their visual and physical presence is just as important — if not more important — as their actual function. I want my pieces to co-habitate in one's space — more as a roommate or a pet than as a functional object. I think if we change the way we view the objects around us, we will not only be more thoughtful and selective, but the things we choose will have longer, fuller lives with histories of their own. I'm just trying to give my pieces the ability to stand up for themselves and a fighting chance against all the other objects out there.
Robert McKinley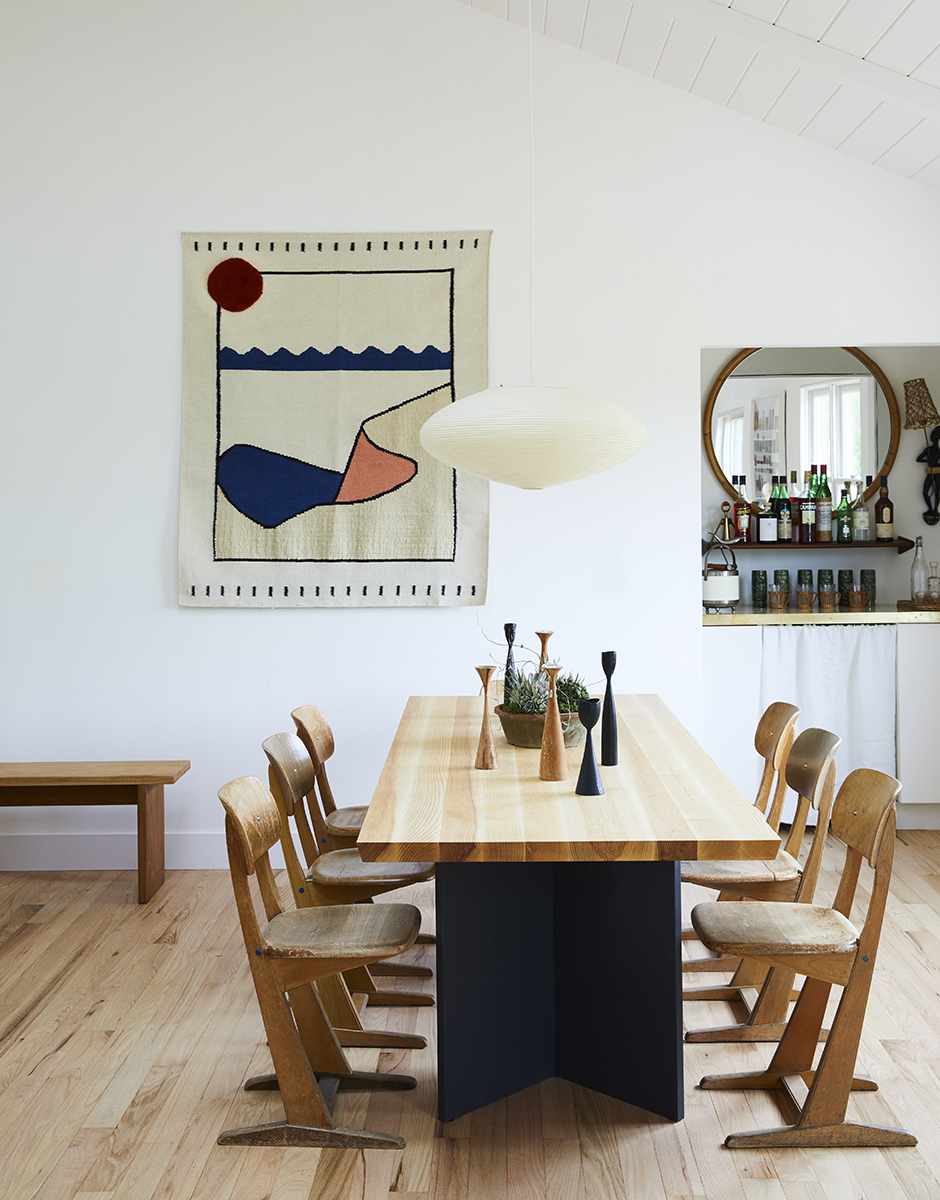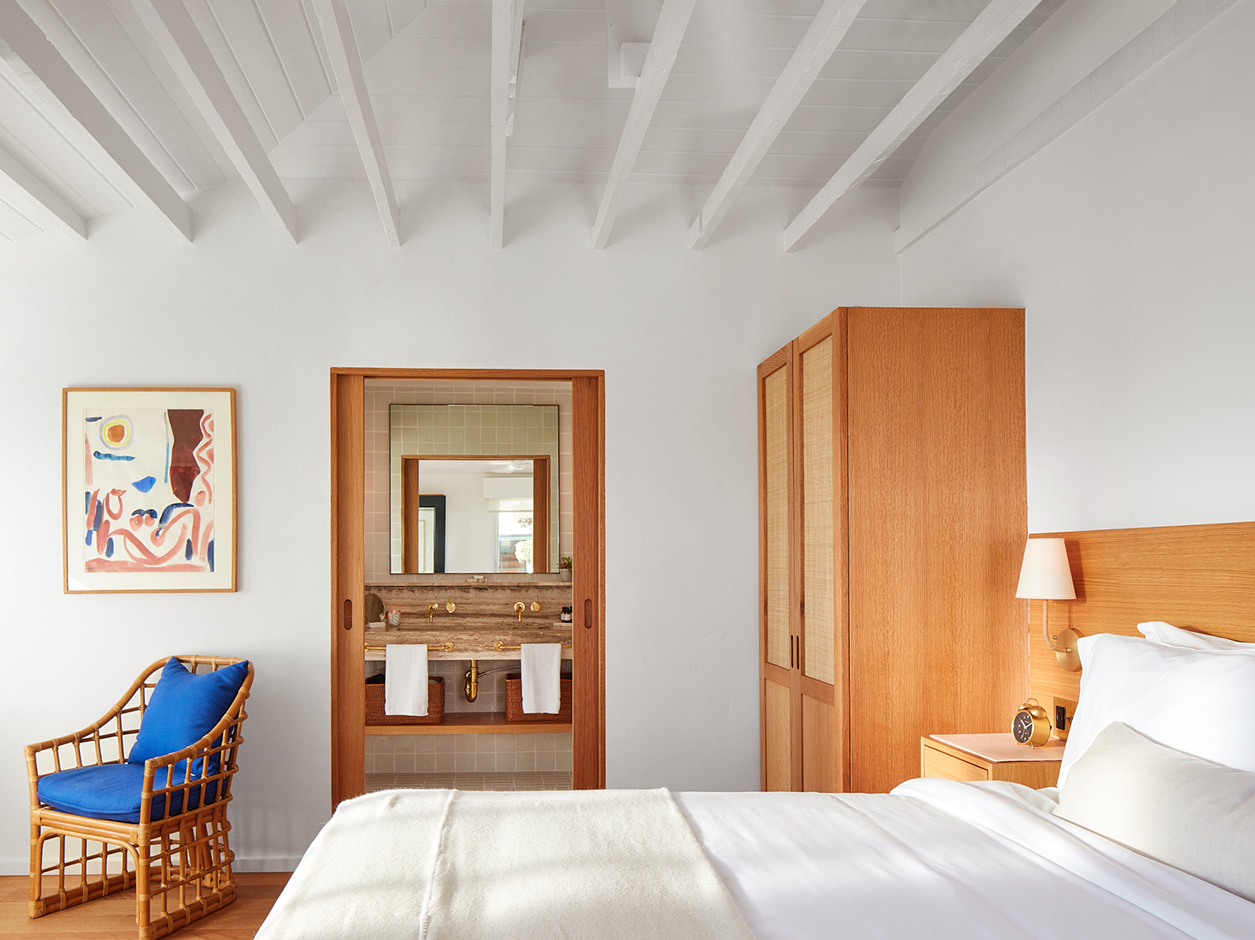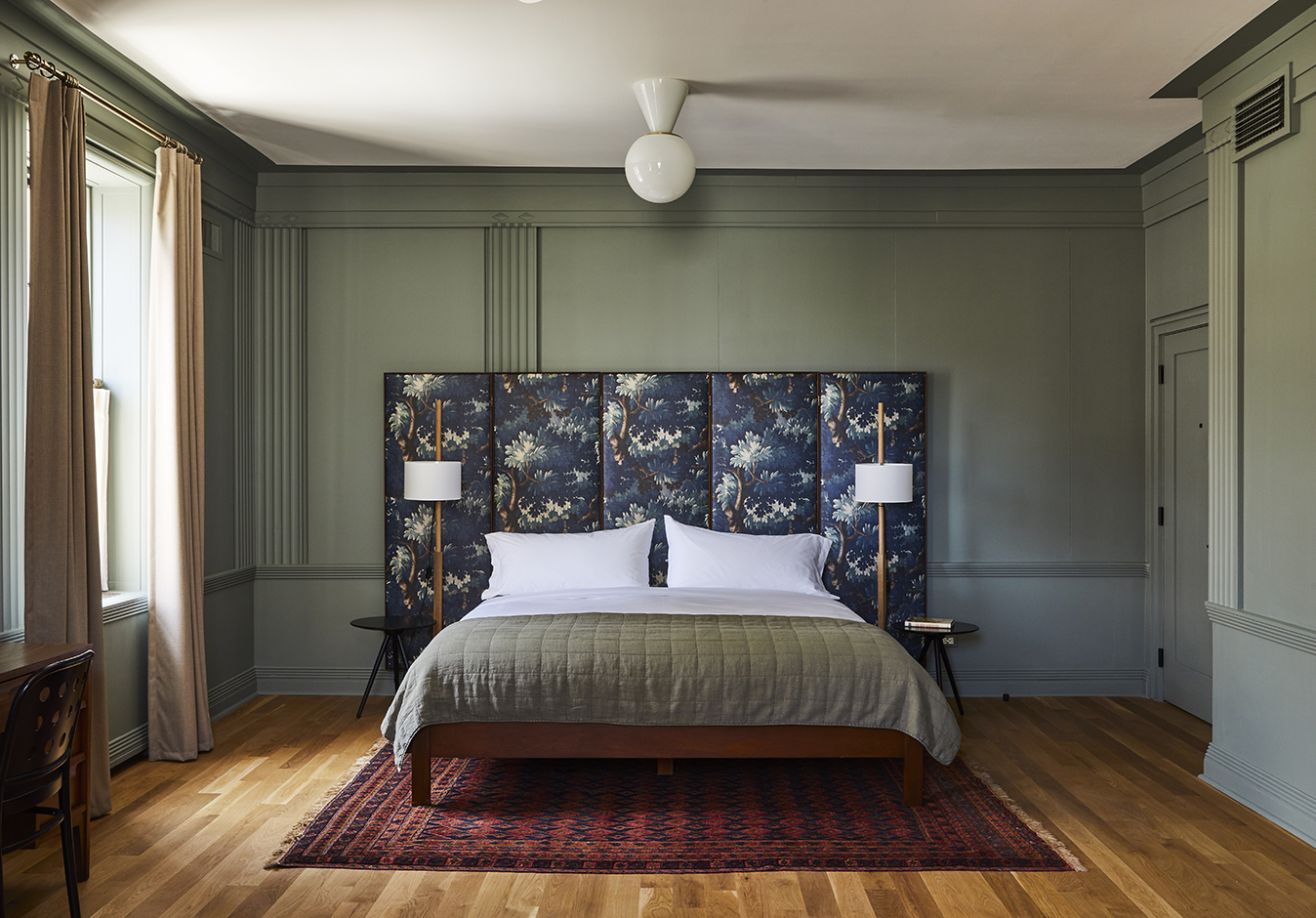 New York, robertmckinley.com
If you've walked into a hotel or restaurant lately and felt immediately at home — or, alternately, like you wanted to take all of the furnishings home *with you* — chances are it was designed by Robert McKinley. The New York interior designer has that appealing, beachy, vintage-meets-modern aesthetic on lock, and yet is constantly throwing us high-drama curveballs — like a room washed in grassy green, a baroque upholstery fabric, and a massive, double-height tapestry — that only serve to deepen the intrigue.

What is American design to you, and what excites you about it?
With no intention of sounding trite, American design is freedom. It's free from many of the cultural and historical expectations that are attached to design in other countries.
This always excites me because I don't feel bound to a certain aesthetic or style, I feel limitless in seeking inspiration from a broad spectrum of references, cultures, styles and movements. This limitlessness allows a real originality to emerge from the American design scene.
What are your plans and highlights for the upcoming year?
In 2020, we will be working on a number of residential projects. These are ground up projects with a broad design scope, so we are excited to take on a bigger kind of scale — both architecture and interiors. The McKinley Bungalow — shoppable homes we've designed with some great design partners — have been very successful for us and we'll be unveiling another one of these in summer 2020, though with a different, more minimal aesthetic.
We are also excited to continue working with long standing clients like Sant Ambroeus Hospitality Group. We've been working together for over a decade now. It's been really amazing to come up together, we've developed a real sense of trust and confidence in the aesthetic of their space. In the first half of the year, we will debut one of our biggest collaborations to date in New York — more to come!
We've designed a few restaurants with a great partner in Houston's Montrose neighborhood, and will be opening one more — a restaurant called March. And a very special wine bar and cheese shop upcoming in Brooklyn.
What inspires or informs your work in general?
I am always inspired by place. The story that is told by the energy of a city I'm in, the smells and sounds of a restaurant I'm eating at, or a hotel that sets the perfect scene when you walk through the door.
Also, textures, colors and a patina that I see and feel while traveling and exploring are like little gems that I collect and put in my pocket for later. In 2019, I was really inspired by Italian glass, and many of our projects included glass from a studio in Murano, Venice — where I spent a lot of time this past year.
In deciding how a space should look the most important thing is to first figure out how it is meant to feel. For me design is always first and foremost the emotional reaction I have from the physical design and experience. When that feeling is determined I always create a soundtrack for each project and I play those songs during creative sessions and in my day to day life. This score has a certain cinematic quality that is always very exciting to me.
Robert Sukrachand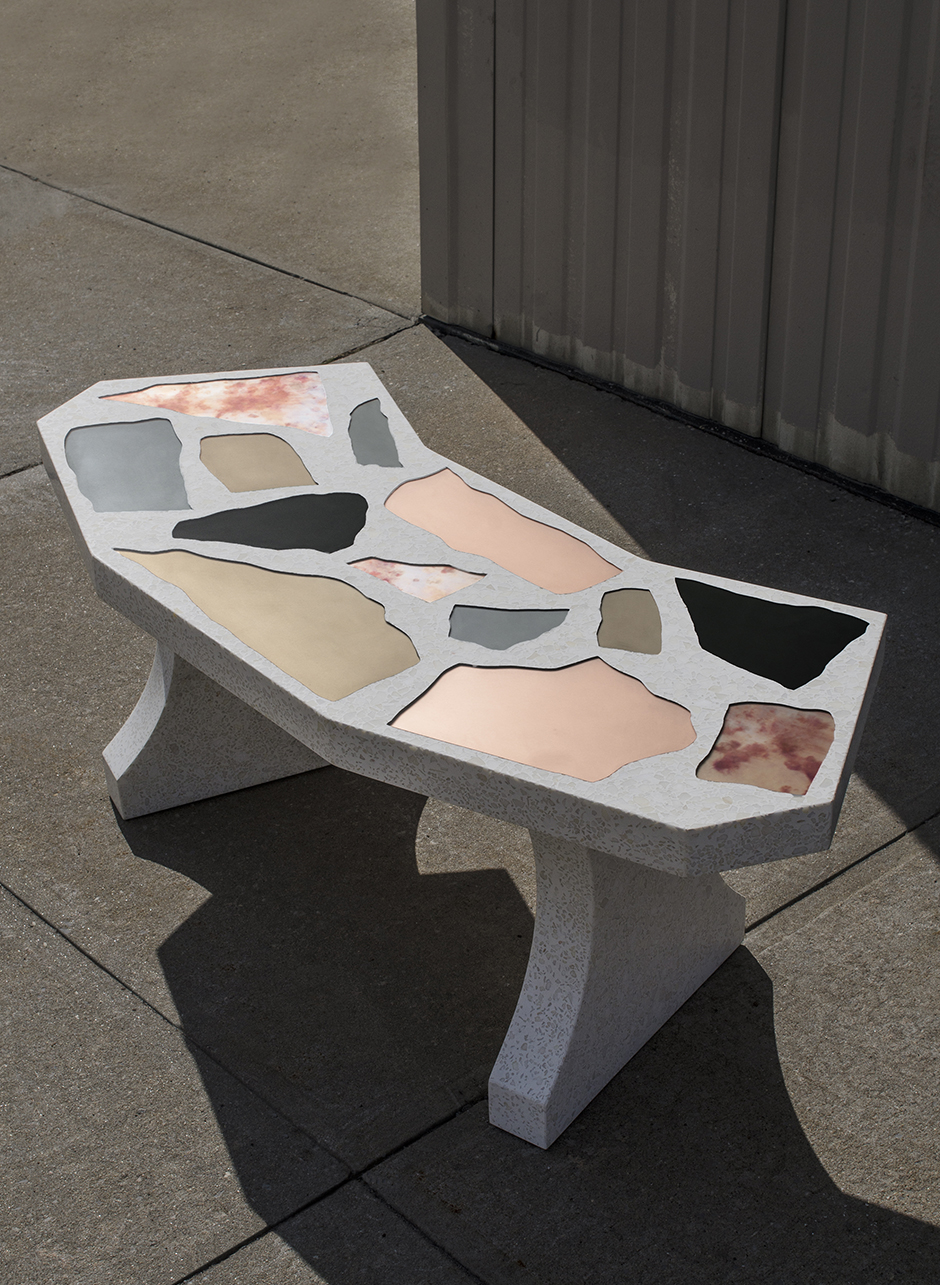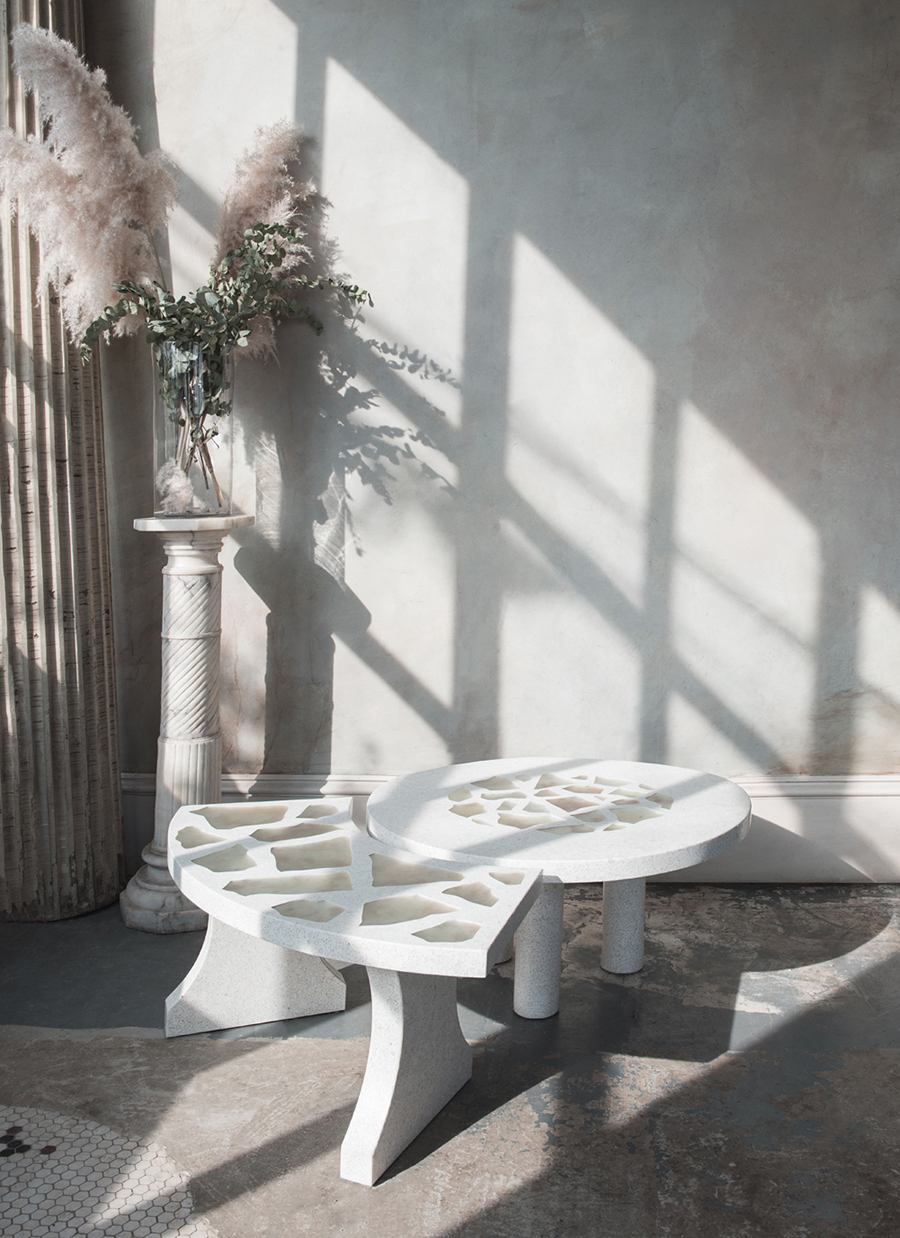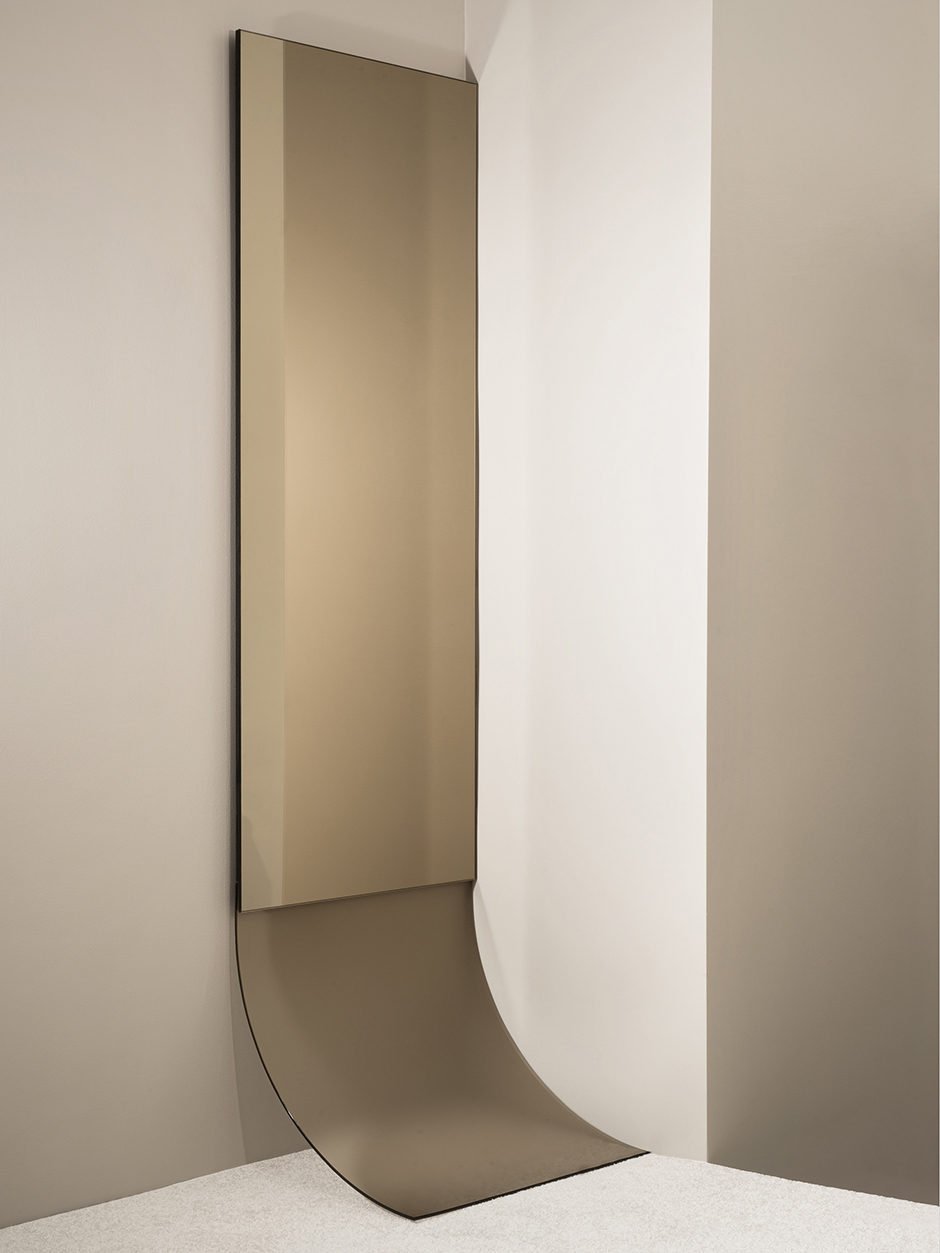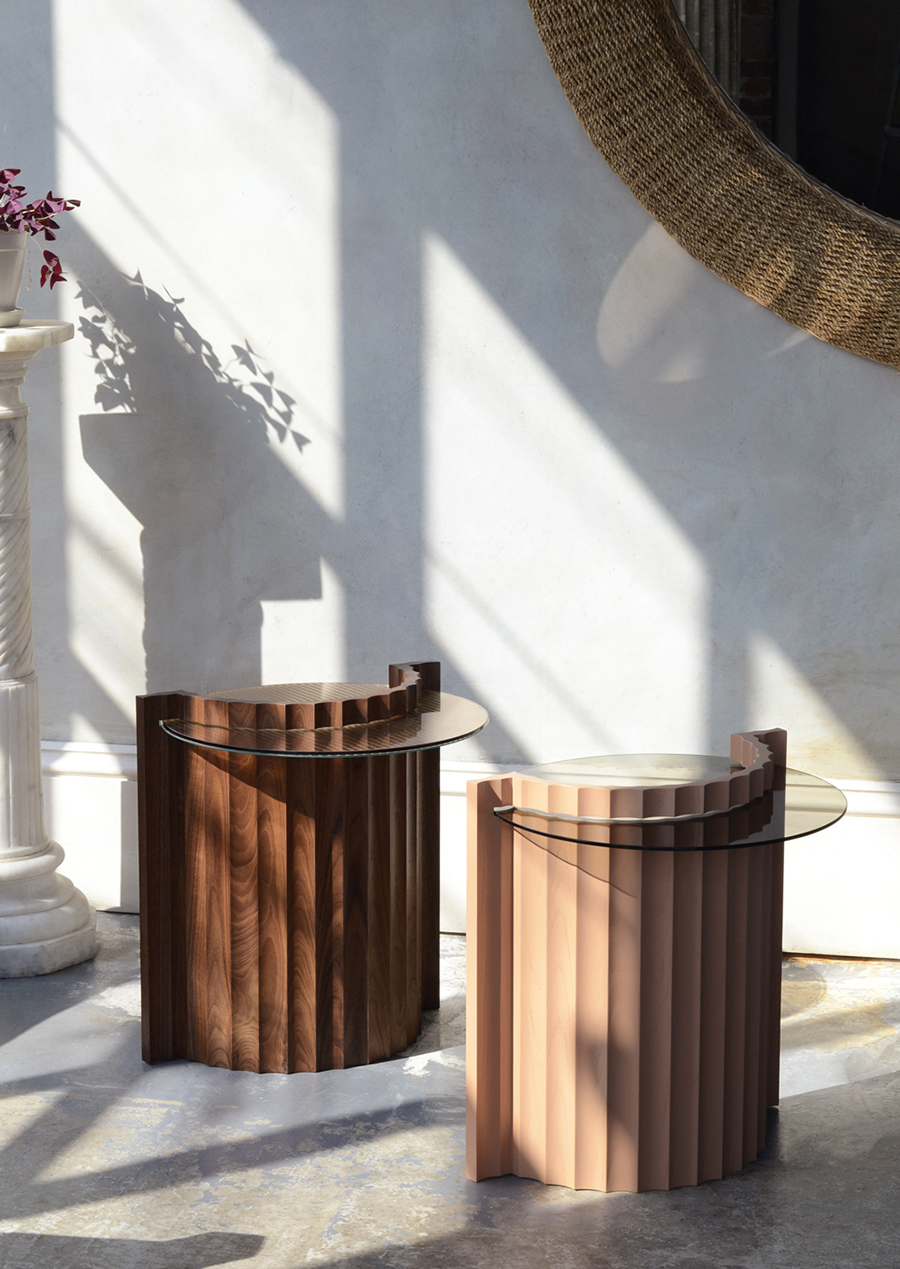 New York, sukrachand.com
Robert Sukrachand has made plenty of pieces we love — tables sheathed in Microsuede, mirrors built from dichroic glass — but this was the year he took giant shards of colored and antique mirror, laid them out in a haphazard pattern on benches made from composite stone, and called it "Mirazzo" — our favorite yet.
What is American design to you, and what excites you about it?
American design is exciting precisely because of its lack of rootedness. There is no overwhelming design tradition or ethos in our country and that forms a dynamic atmosphere in which to create in. We can absorb, digest, and rework stylistic influences and material techniques from near and far. The outcome can be profound or it can be a cacophony, but what could be more American than that?
When I look around at my peers here in New York, I see a huge variety of pathways to a very diverse set of studio practices. What I mean is that the role of 'designer' feels much more blurred here than I've observed it to to be in other countries. Many of us aren't even classically trained in design in any particular way. That disassociation from a particular school of thought leads to great creative freedom for the self starter.
What are your plans and highlights for the upcoming year?
I am so excited for 2020 because I am finally following through on a long term dream: to connect my two homes — the USA and Thailand — through the language of craft and design.
We are inviting American designers to come to Thailand for a sort of 'summer camp' experience where they can learn and be inspired by the unique materials and processes there. We believe the resulting products will be a natural outgrowth of the material and craft conversations that surface in this exchange. First to partake in this journey is our friend and studio neighbor Pat Kim, whose process-driven work is well-suited for a collaboration with the woodturners, lacquer artisans, and brass casters we have identified in Northern Thailand. I'll also be developing some new designs with a pottery village that uses a distinctly red local stone called laterite in their vessels. The second pillar of this new project is to introduce the most forward-thinking products from contemporary Thai designers to the American market. We hope to create a connection between the two places and be a part of the increased conversation between emerging design hubs around the world.
What inspires or informs your work in general?
Lately I have been looking more inward and trying to connect the work that I make with a personal experience or story. That was certainly the case with the Mirazzo series, which was inspired directly by Thai street furniture but with clear references to traditional Italian terrazzo. So you could say I am looking for affinities and trying to highlight the way in which design is a universal language. I've always loved colored glass and have been using it in my work for years. I finally got my hands on this colored/patterned glass that is ubiquitous in South East Asia and brought a dozen sheets home with me on our last trip. Now I'm trying to figure out how we can manipulate that material here in our Brooklyn studio and create a new context around it. Those sorts of explorations are what really excite me at the moment.
Ryan Belli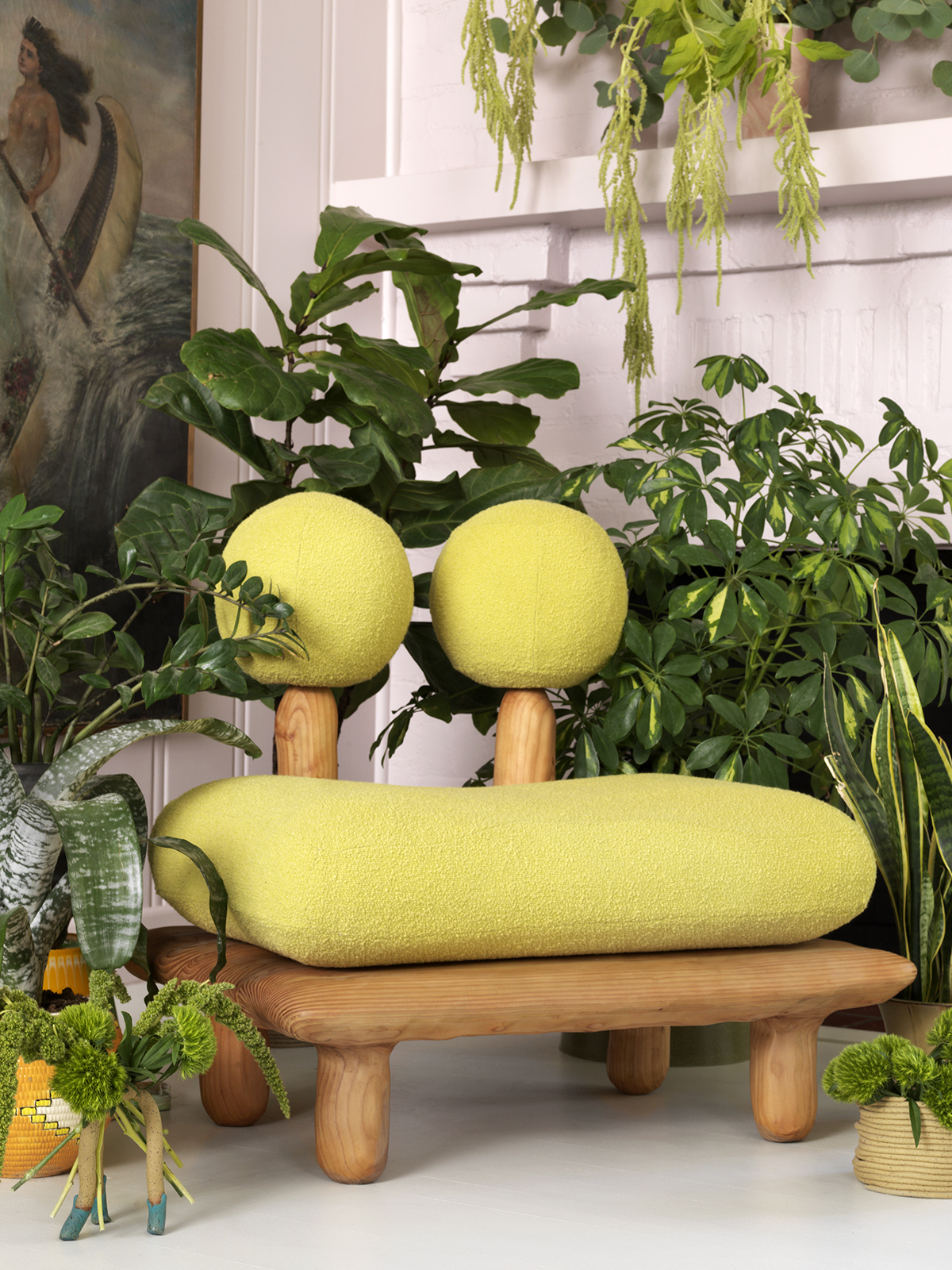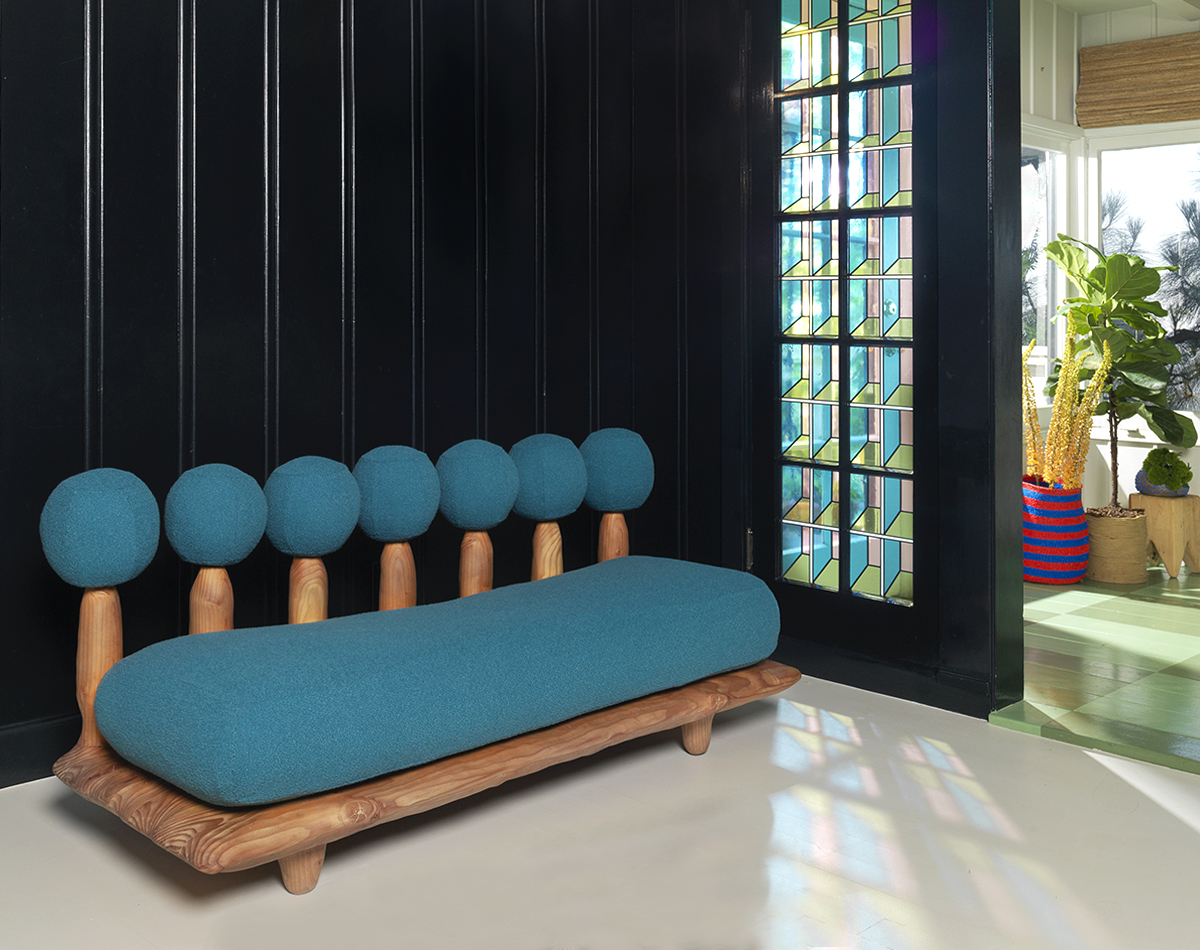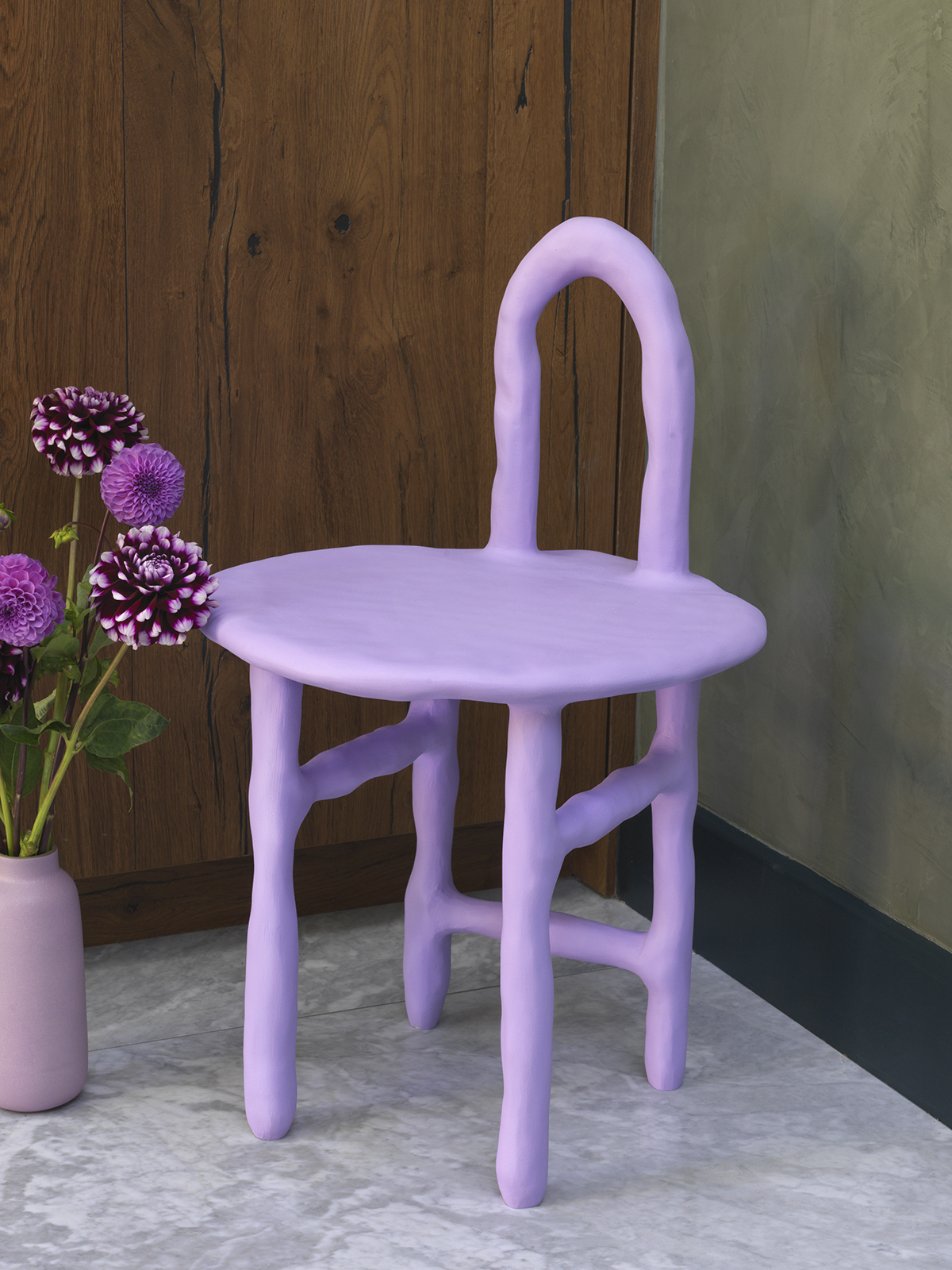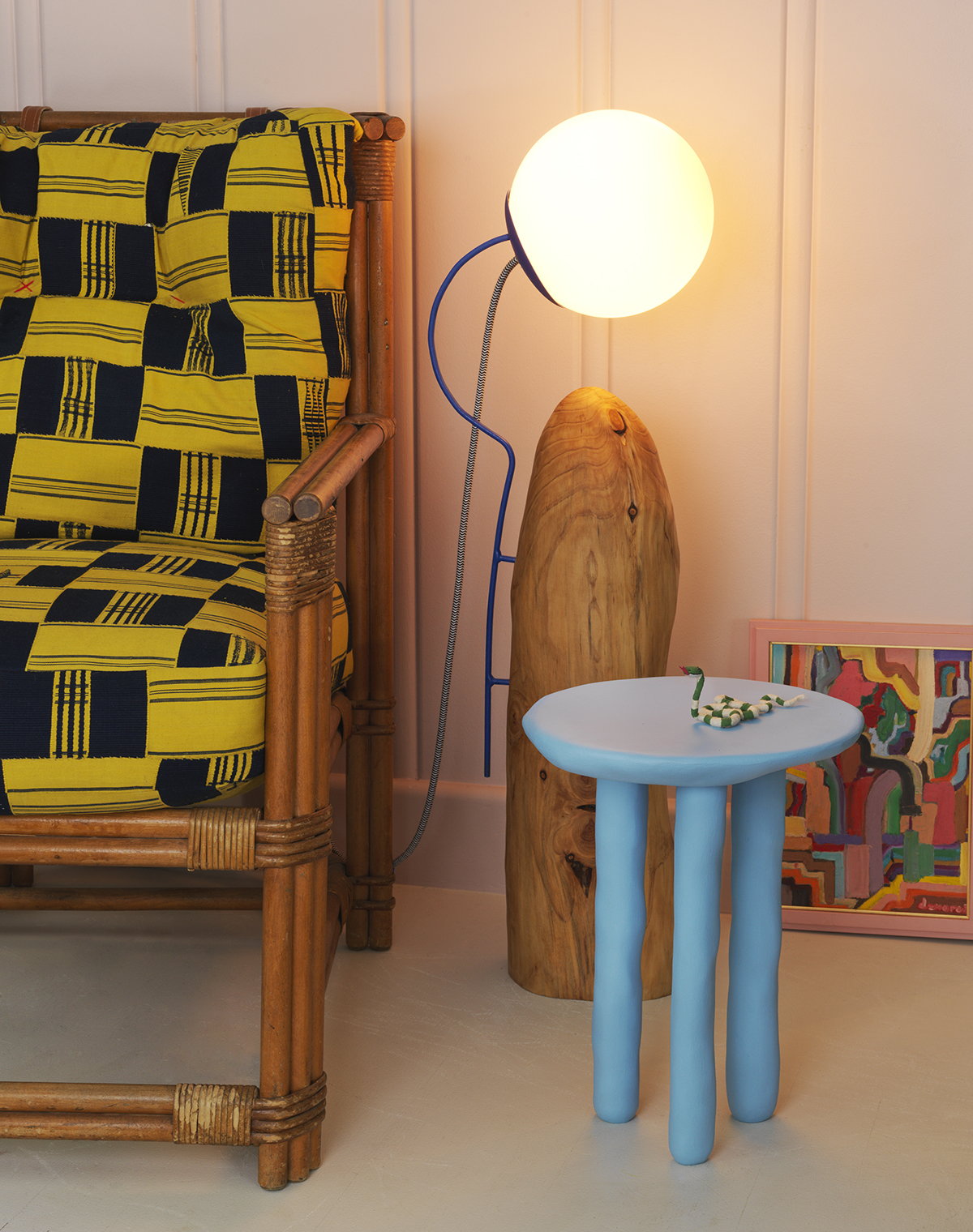 Los Angeles, bellibellibelli.com
Ryan Belli's debut collection this year — whose centerpiece was a series of chairs and sofas that looked like childrens' drawings writ large — had a delightful weirdness about it. Not unlike the kind associated with his longtime employers, the Haas Brothers, yet also unlike anything we'd seen before.

What is American design to you, and what excites you about it?
American design right now is incredibly fun, almost lawless. Everything is open to interpretation. Design in general feels very exciting — it seems as though it's in a sort of Wild West period where people are free to explore all avenues. I have an urge to interpret everything I see and I don't get the feeling my path needs to narrow. Definitions are loosening on the design of everyday objects, which leaves room to dream up how you want to live and what you want to be surrounded by on a daily basis.
What are your plans and highlights for the upcoming year?
Lots of experimentation with materials, shapes, colors, techniques. Exploring new objects and trying to understand and develop my ideal version of each. I moved into a new space and I'm really thinking a lot about my ideal living situation. Everything deserves consideration, and I'm finding inspiration everywhere. New spaces offer up a lot of questions, and I plan on spending a lot of time coming up with ways to satisfy my curiosities.
What inspires or informs your work in general?
Travel, going for walks, working with different materials… It's a bit too cliche, but I really do trust in taking time to smell the flowers' — long looks at anything that catches my eye. Texture intersections, shadows — following anything that sticks in my mind and trying to figure out what it is that captivates me. Wondering what things could be is my favorite pastime, and I'm seeing more opportunities for exploration at every turn.