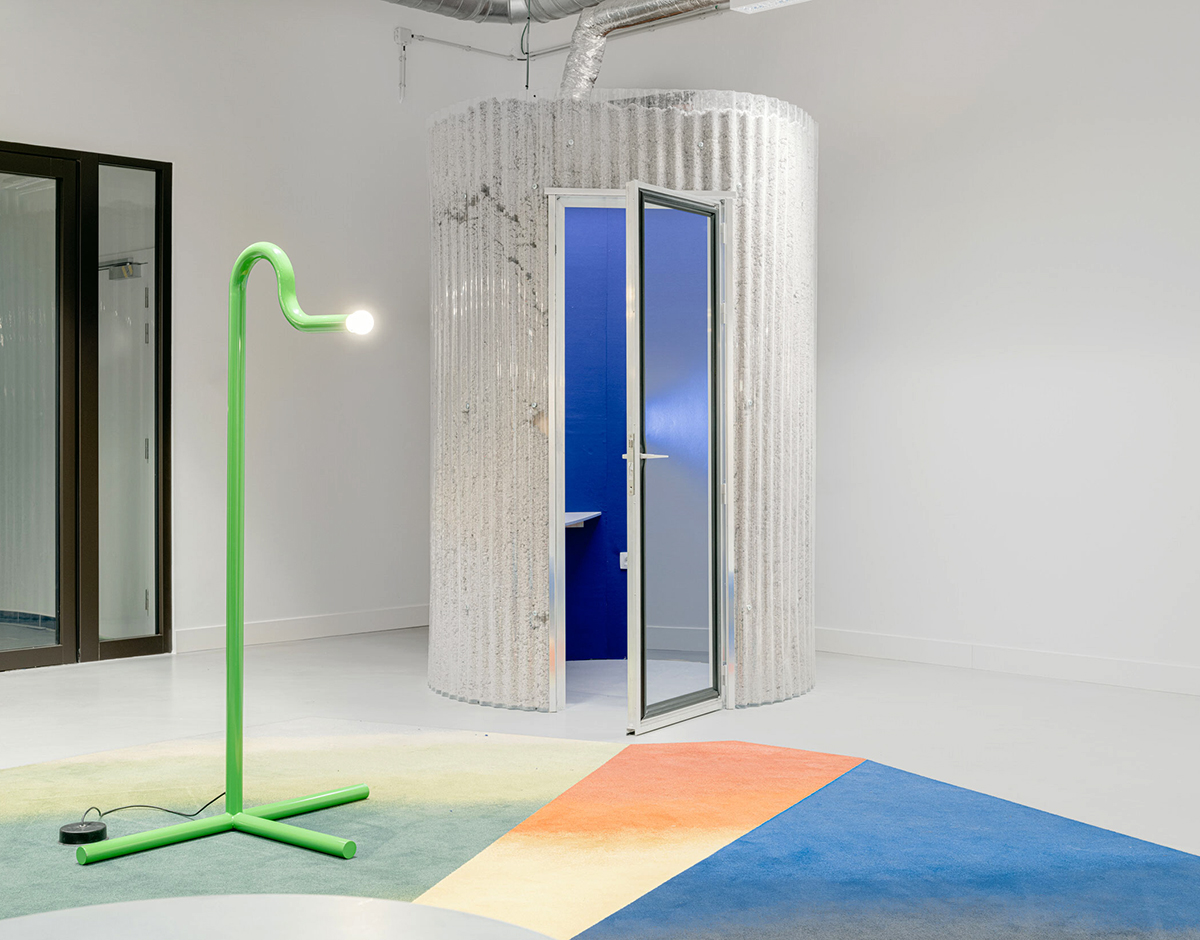 A weekly Saturday recap to share with you our favorite links, discoveries, exhibitions, and more from the past seven days. This week: a dream house outside Lisbon, a tulip-shaped lamp that's got us nostalgic for our childhoods, and the absolute coolest co-working space we've ever seen, courtesy of Maniera gallery.
Interiors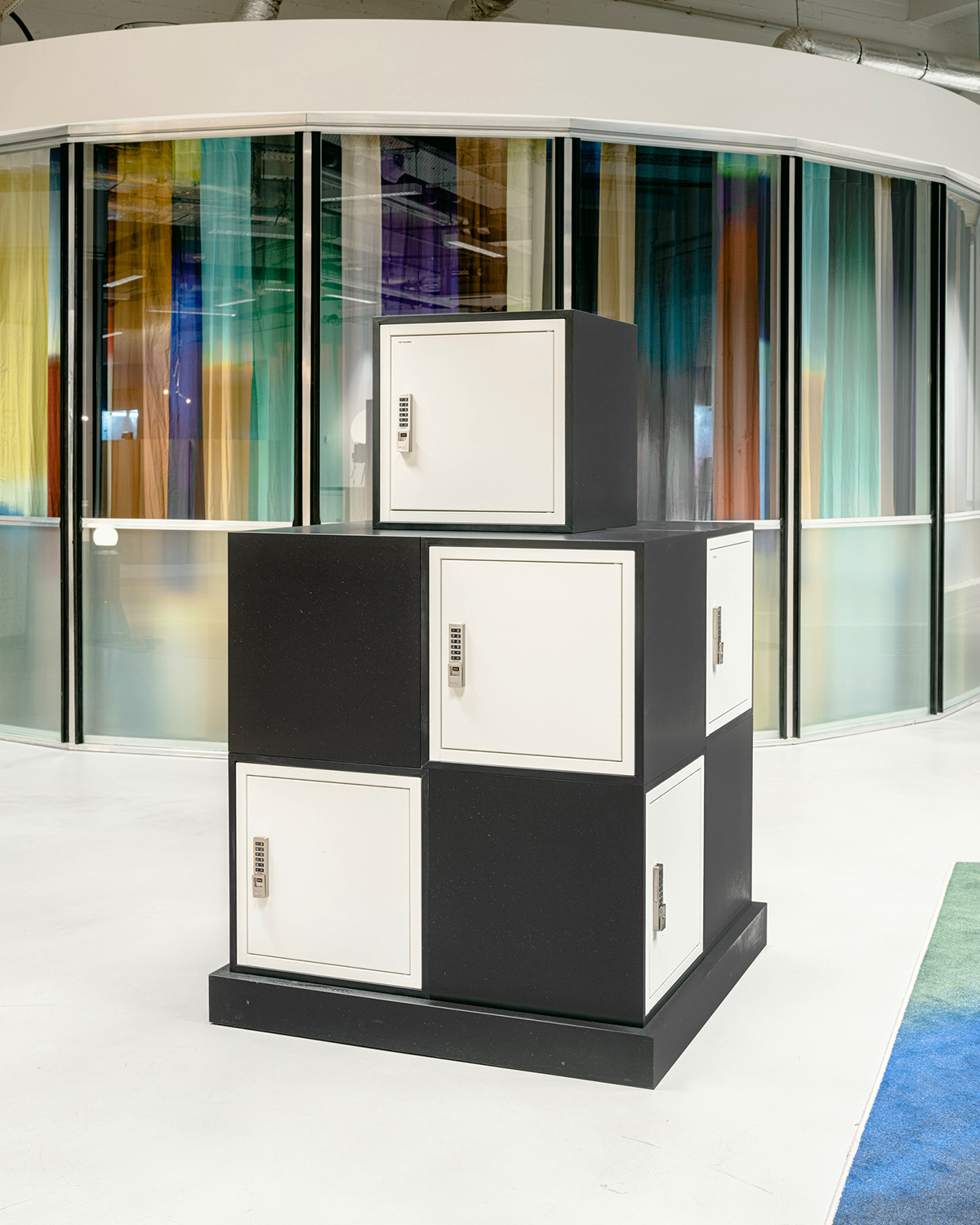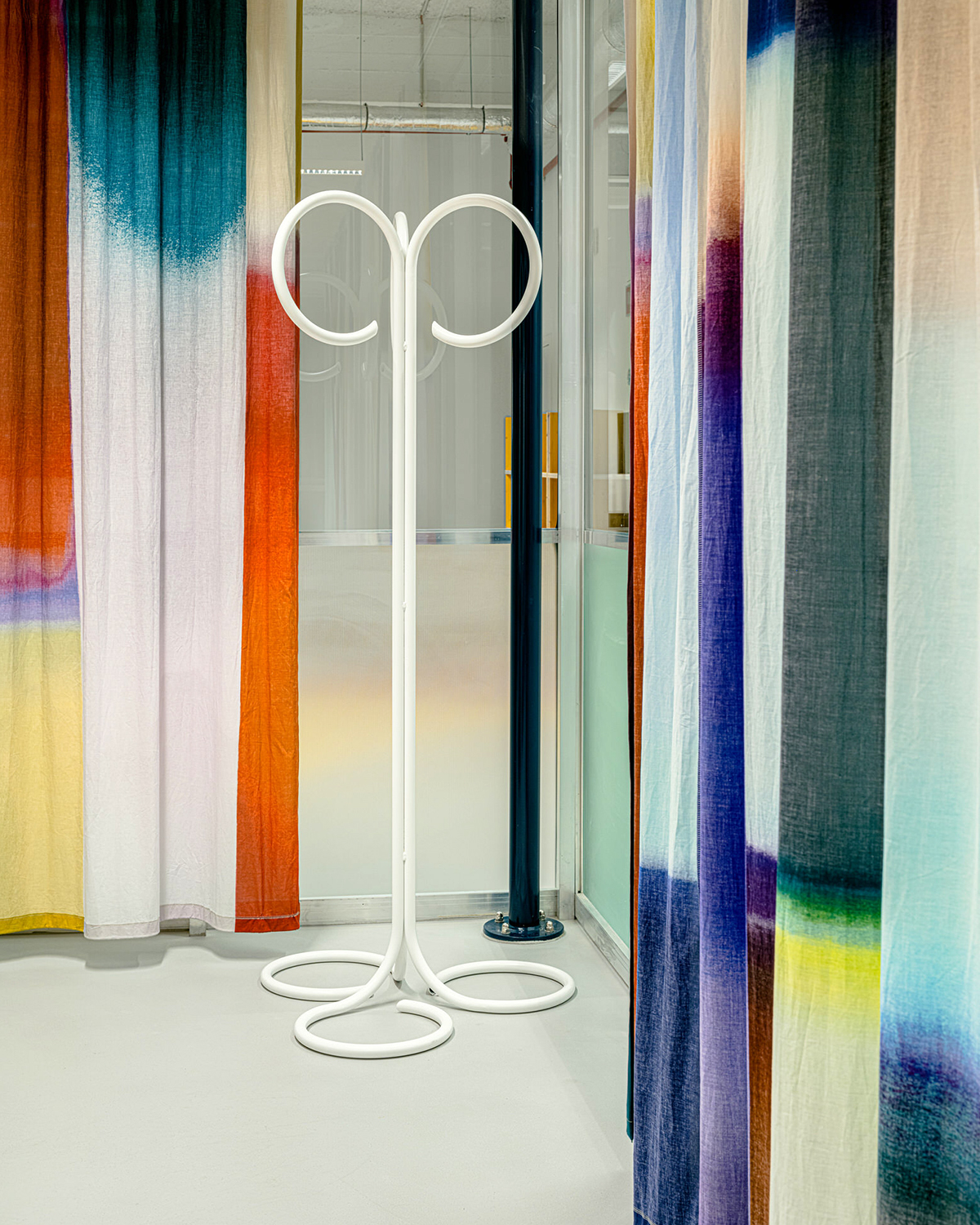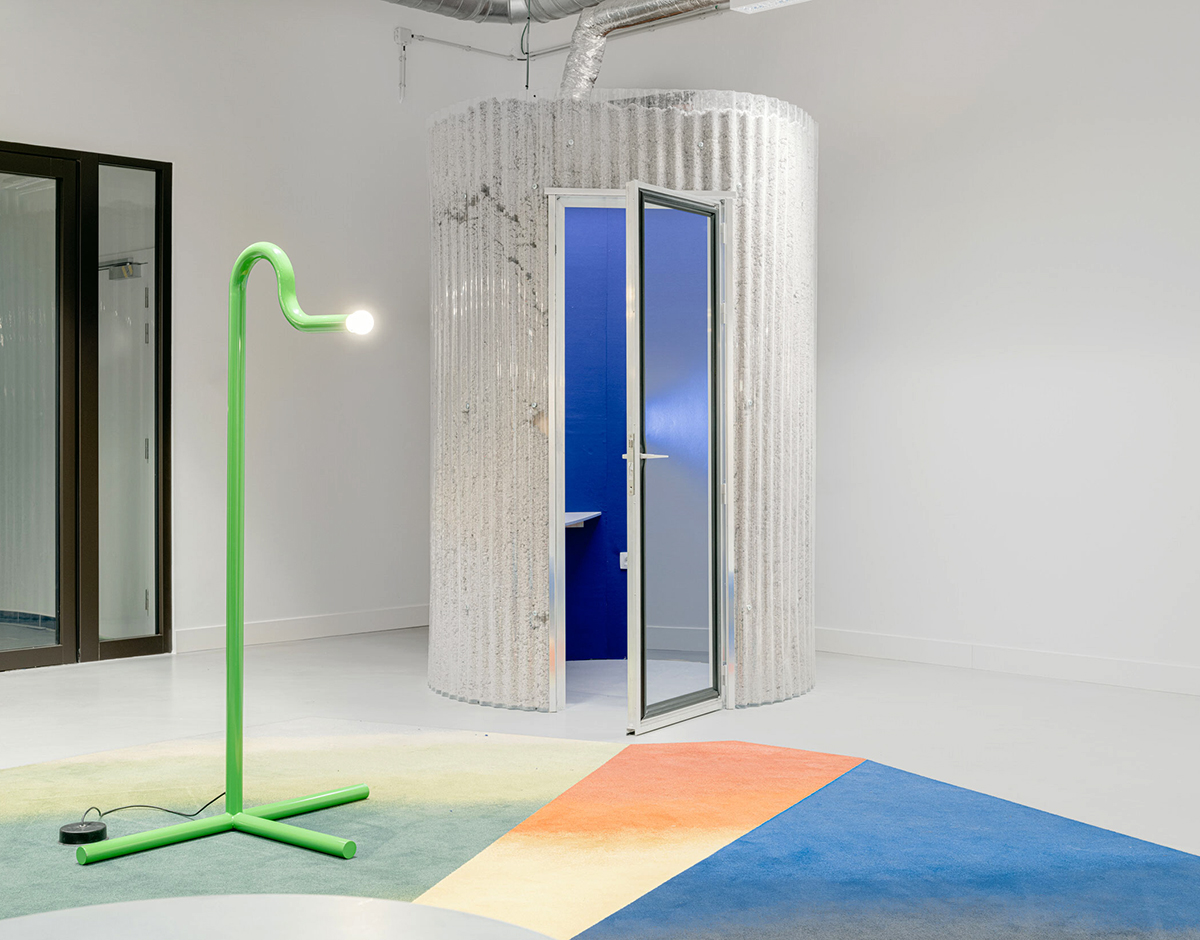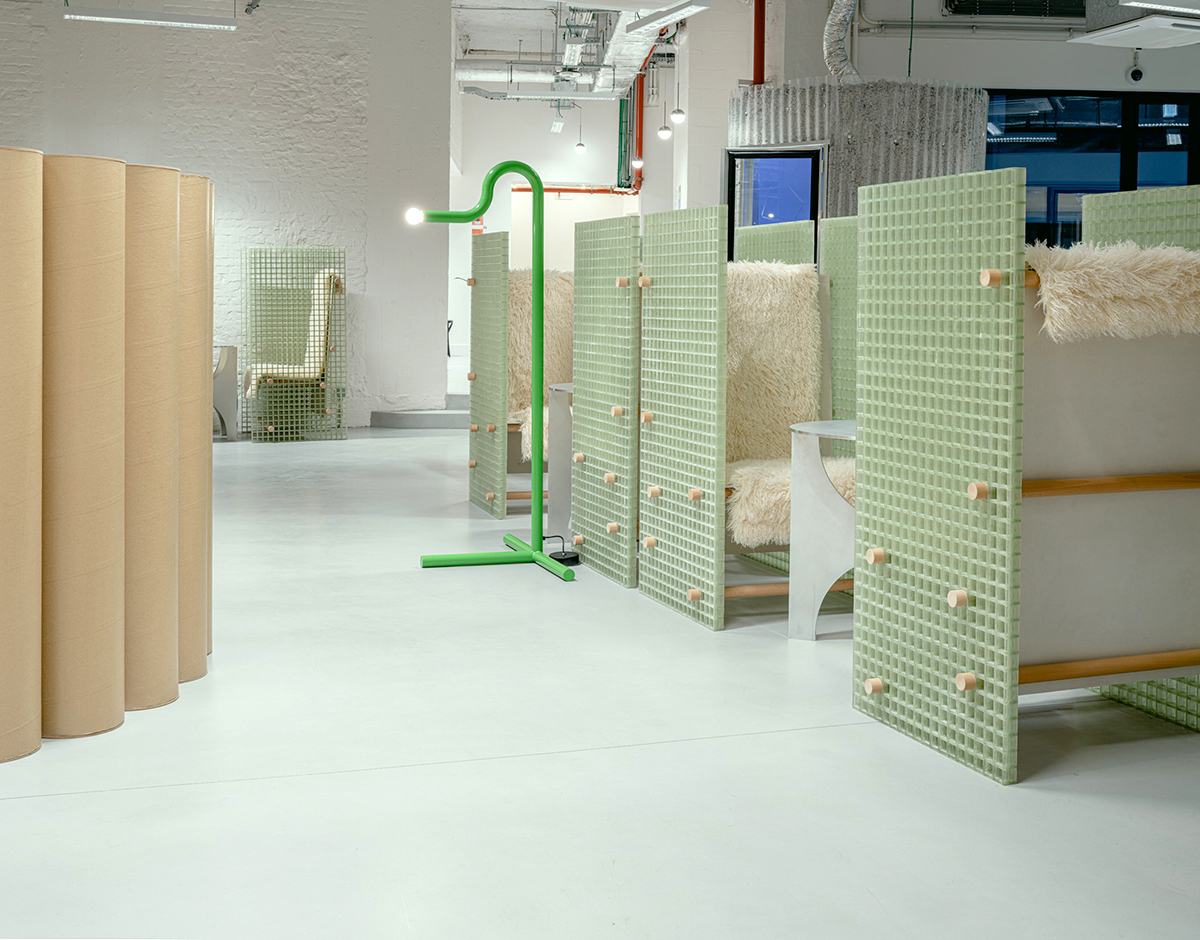 Just when we thought offices were dead, Silversquare Central comes along: a new 60,000 sqft co-working space in Brussels that hired the high-end design gallery Maniera to design/curate its interiors. Inside a 1934 modernist building designed by Alexis Dumont and Marcel Van Goethem, the gallery deployed privacy booths, meeting rooms, tables, and all the usual office-y things, but designed by 12 of the gallery's architects and artists. We like working from bed, but this might be the next best thing?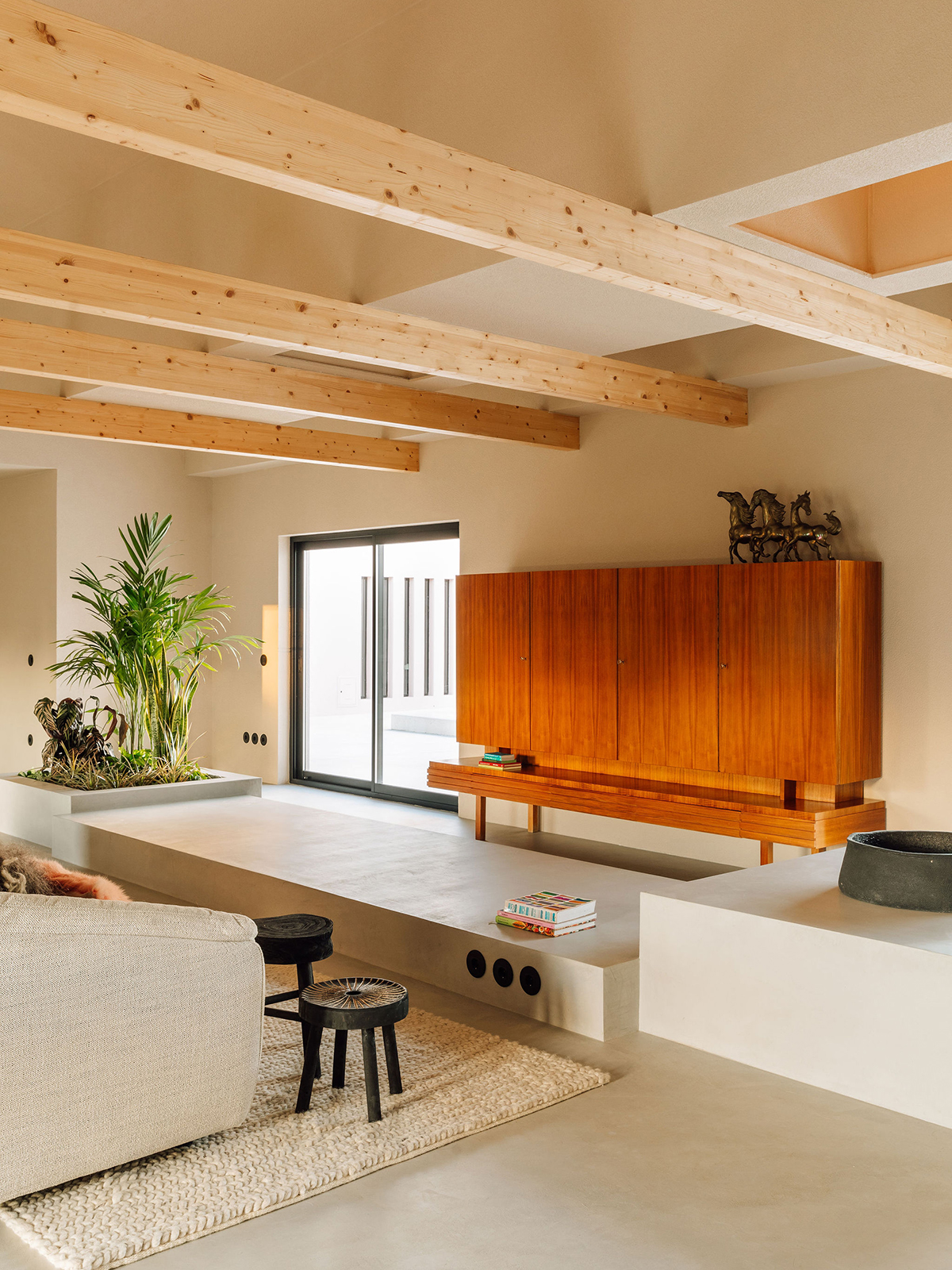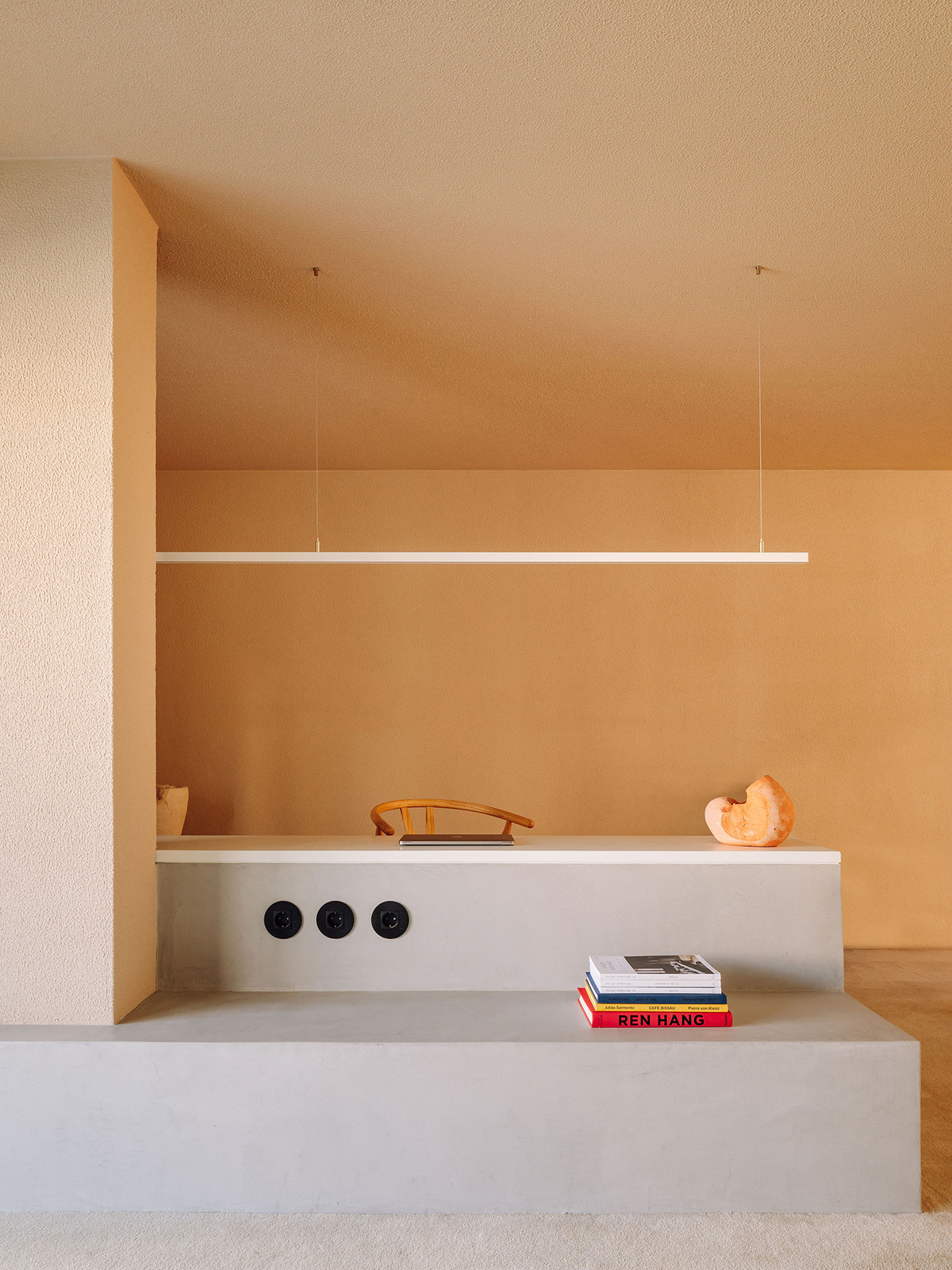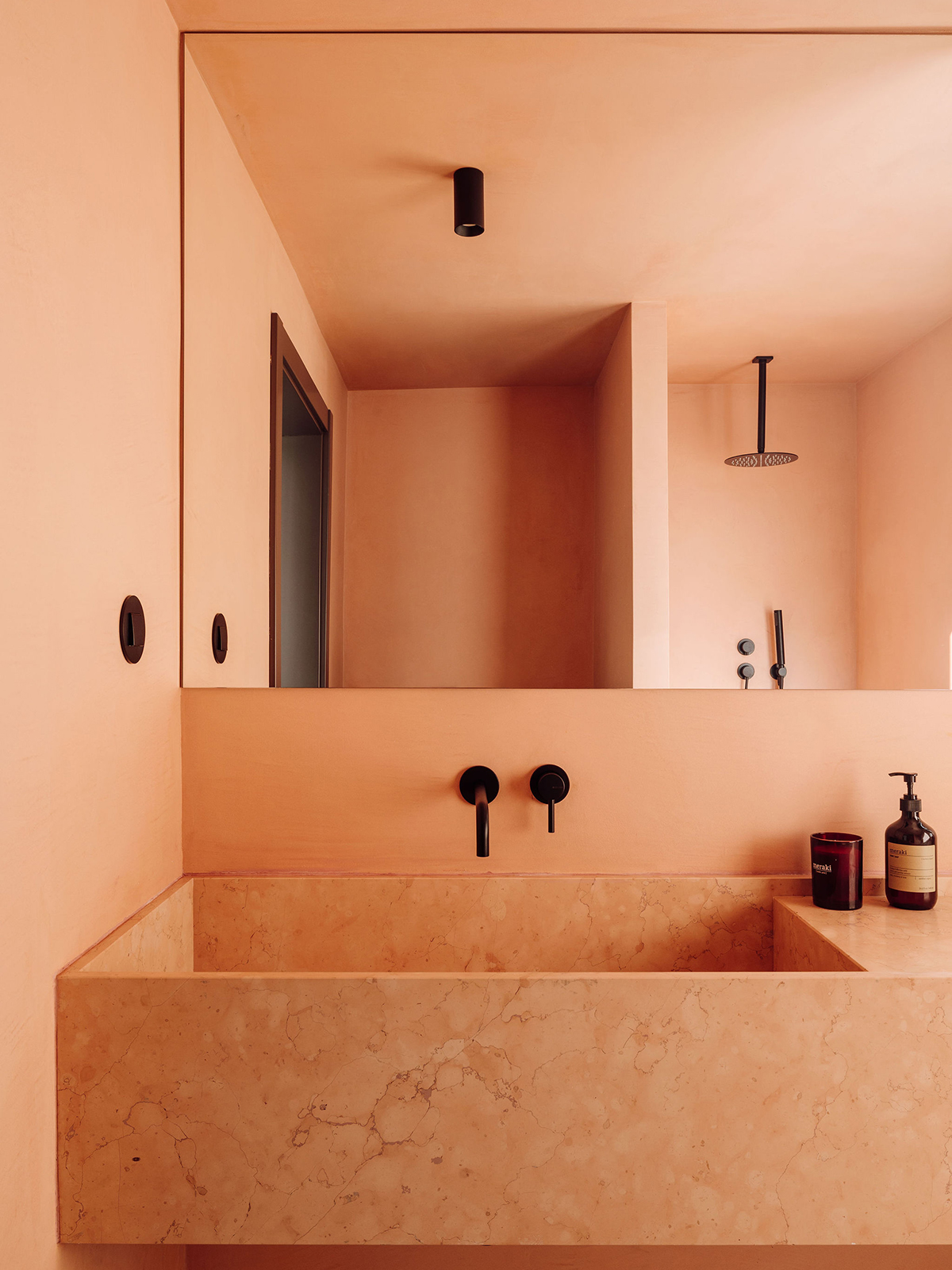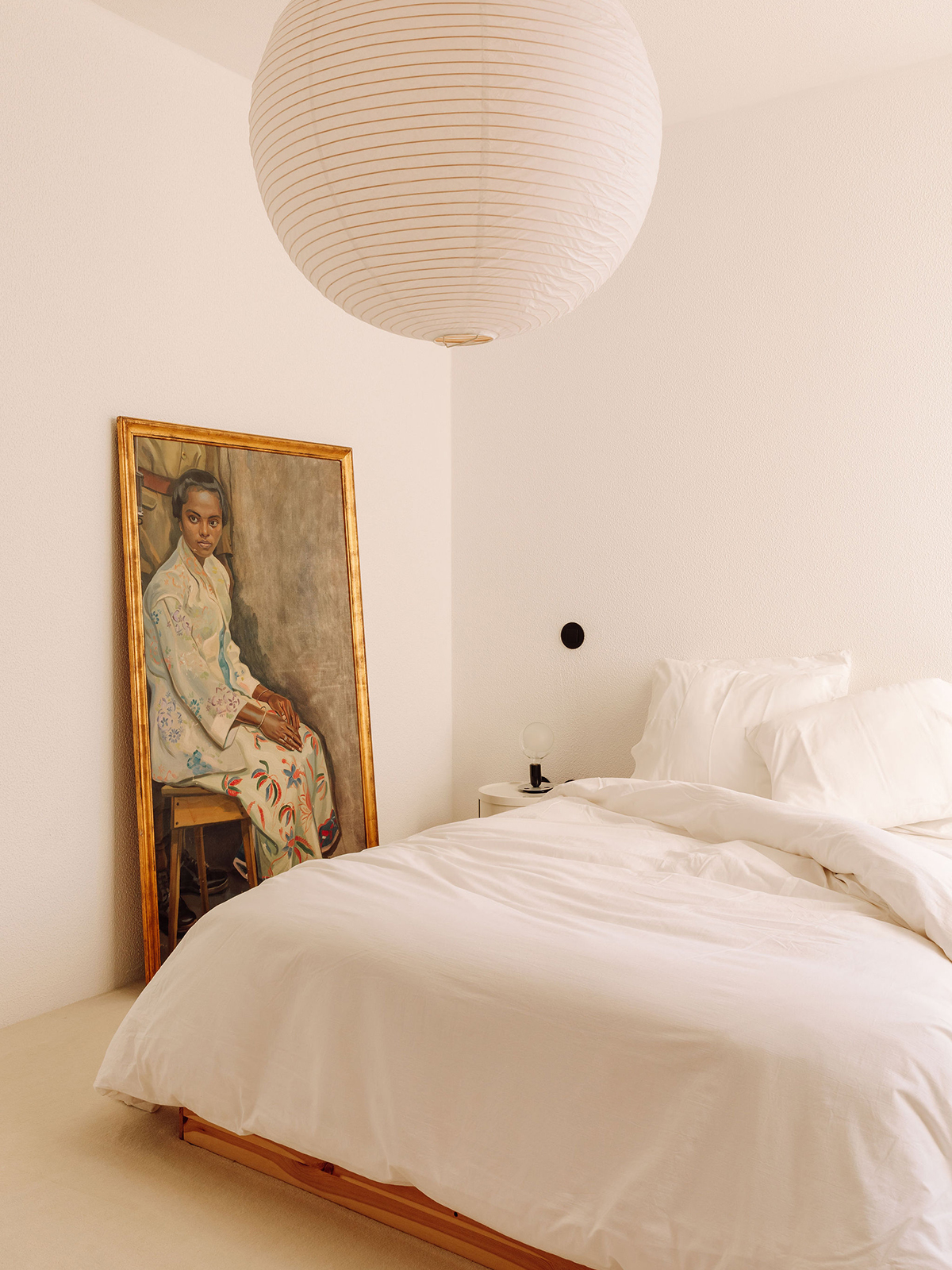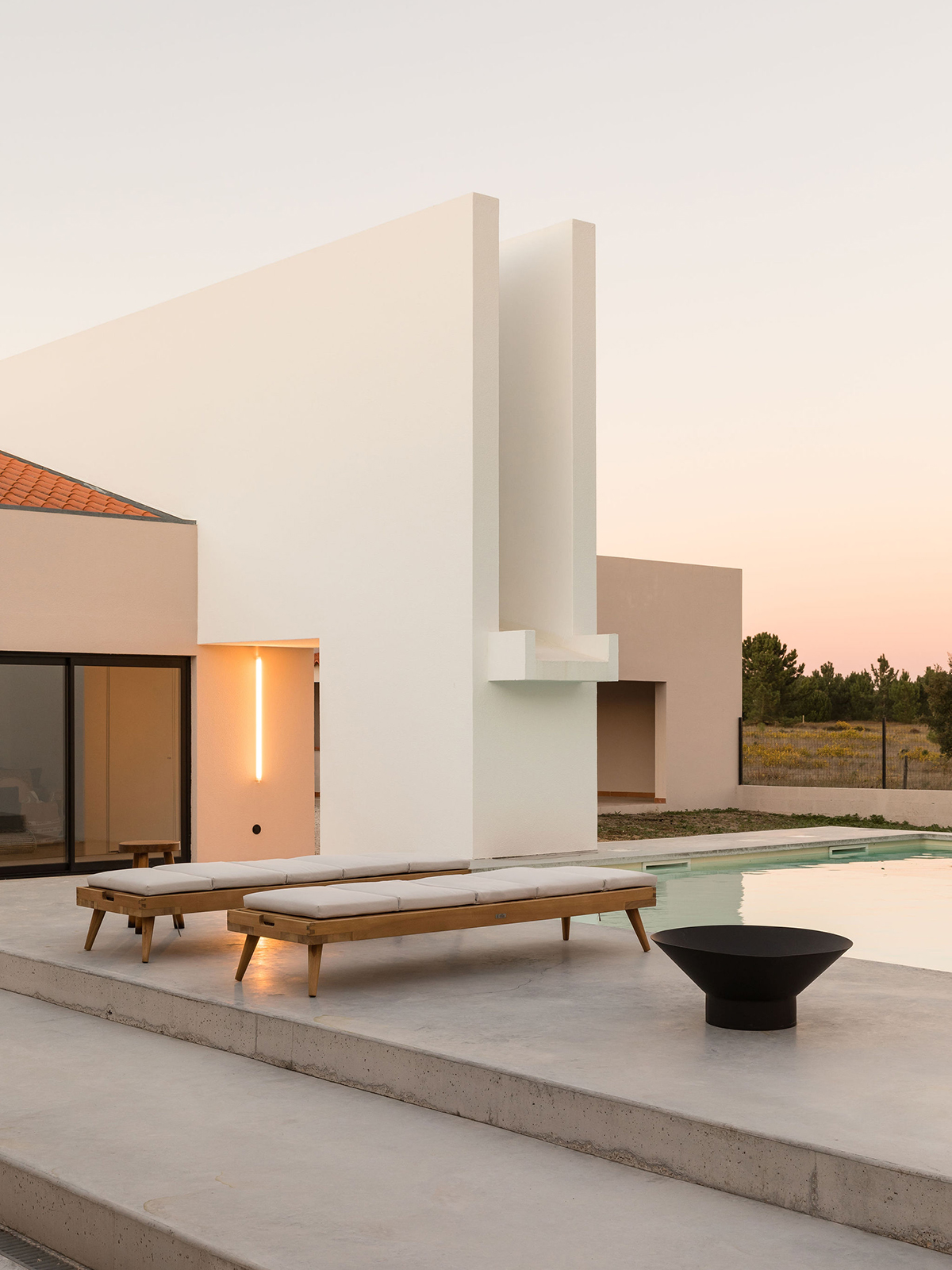 Very jealous of the art-world couple who — looking to decamp to a quiet spot 40 miles north of Lisbon — commissioned DC.AD architects to renovate a house for them. The resulting project has an incredible pool, monochromatic bathrooms, and a very nice 70s-style concrete platform that encompasses seating, a coffee table, and a planter all in one.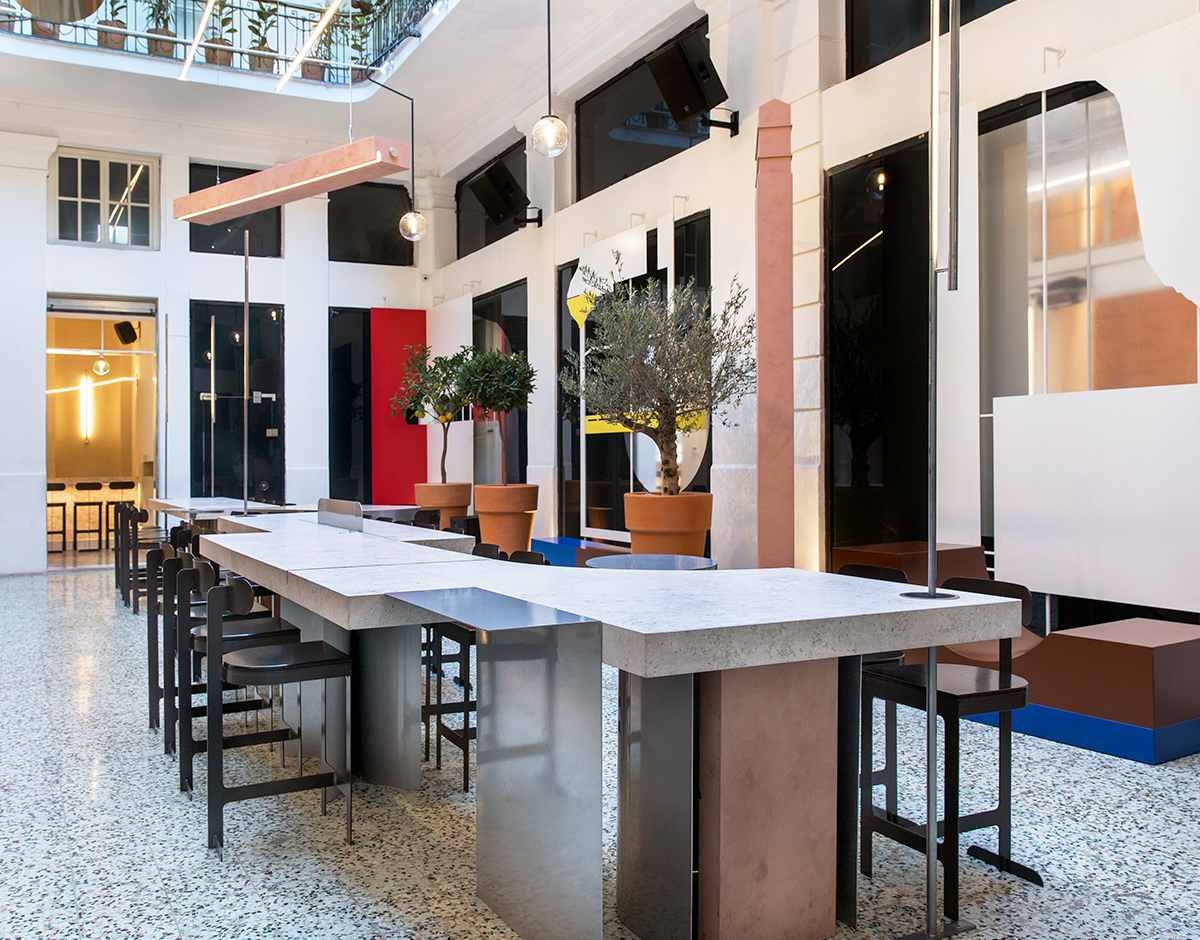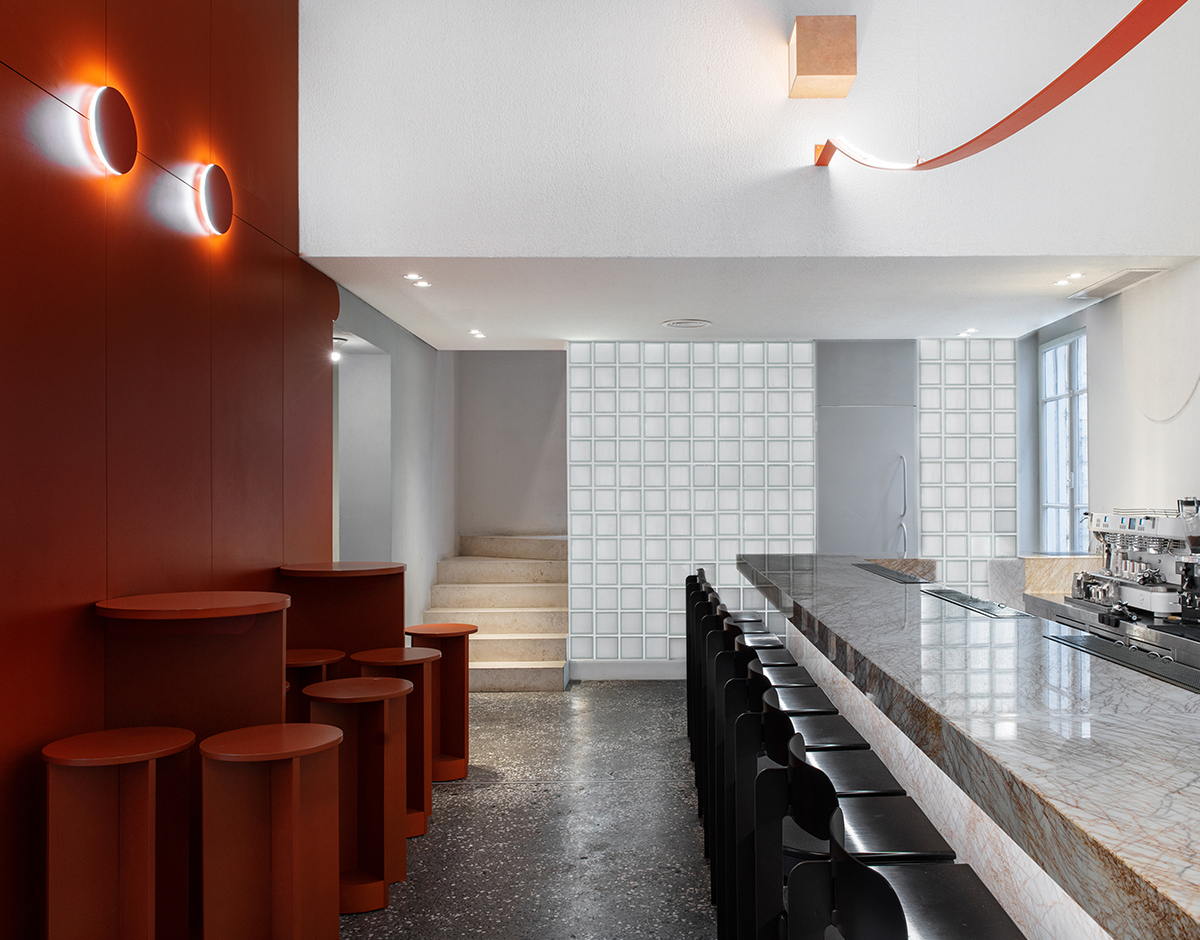 The Greek firm Post-Spectacular Office recently completed Pelosof, a massive coffee and cocktail bar with lots of private rooms and little spaces, each with their own design character. The unifying inspiration was "the idea of gatherings in private courtyards surrounded by peculiar artifacts," write the designers. (Photos by Γιάννης Δρακουλίδης)
Discoveries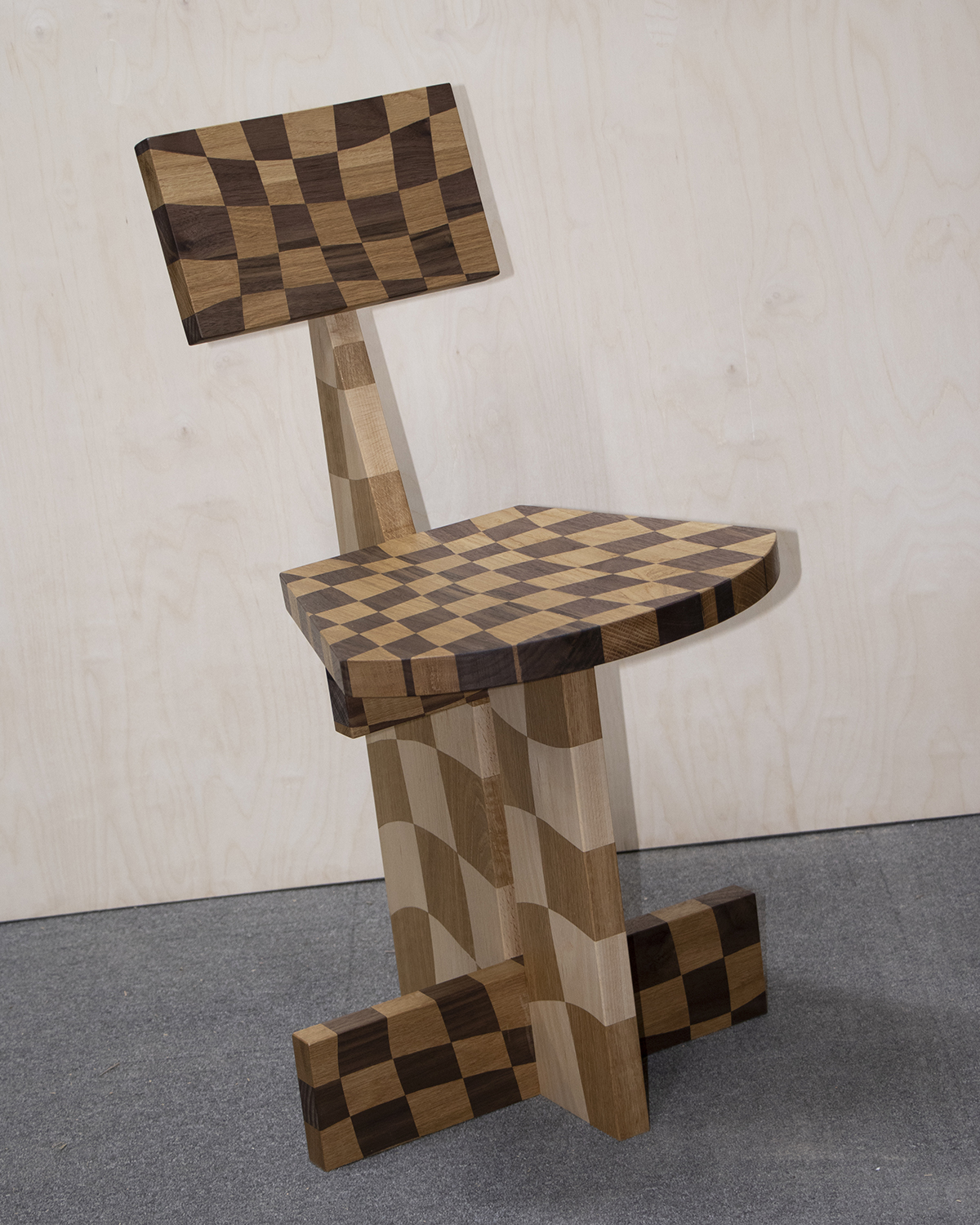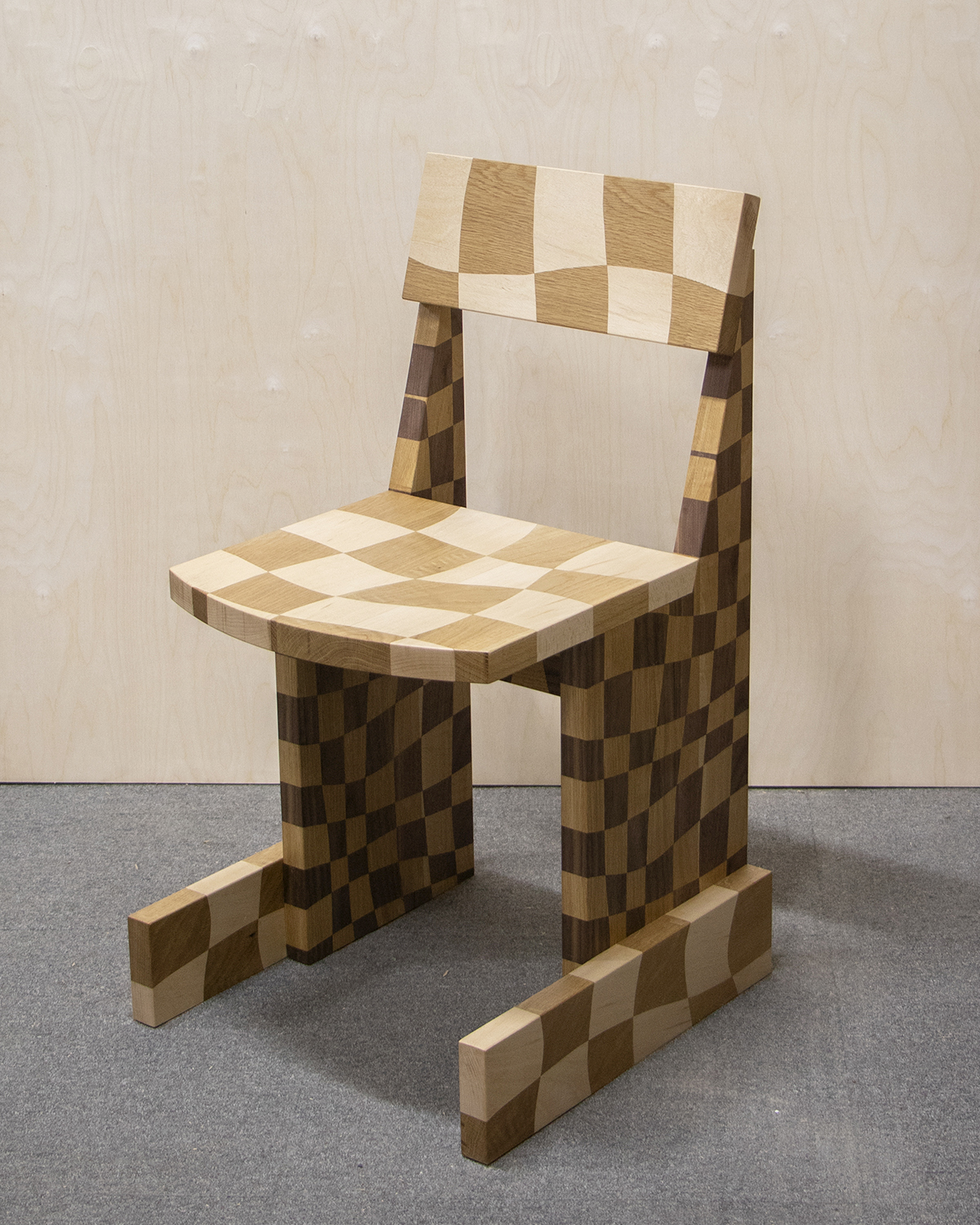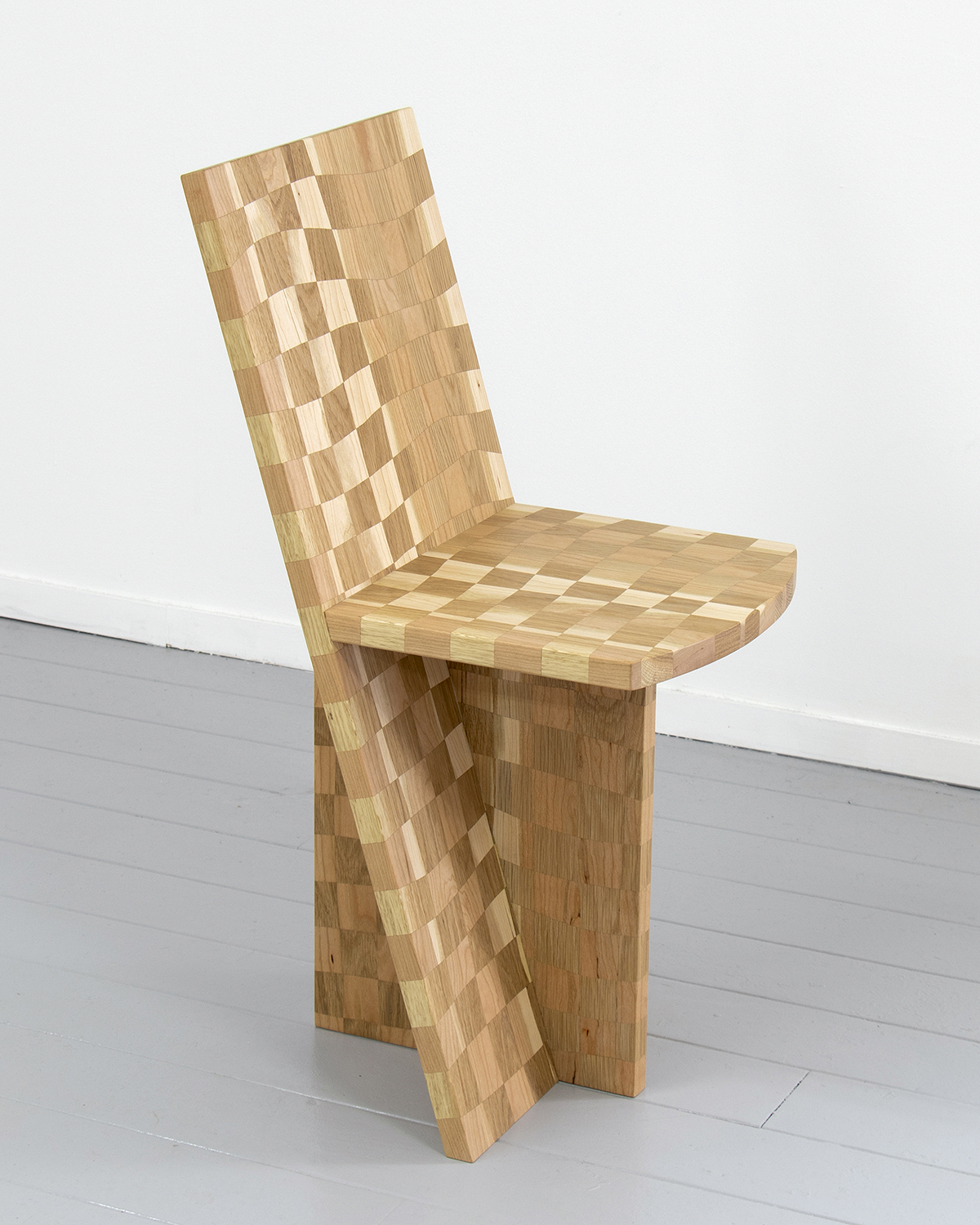 The Korean studio Kuo Duo recently released their new project, Mix Wood, a series of chairs inspired by the checkerboard patterning of end-grain cutting boards. "We perceived it as if the different types of wood are woven like pieces of fabric," they say. "Instead of using a table saw [to cut the wood pieces] one by one, we used a band saw on two overlapping types of wood and cut them into free curves at the same time. The curves made along the movement of the hand create more interesting and vibrant patterns while reducing the lead time of making."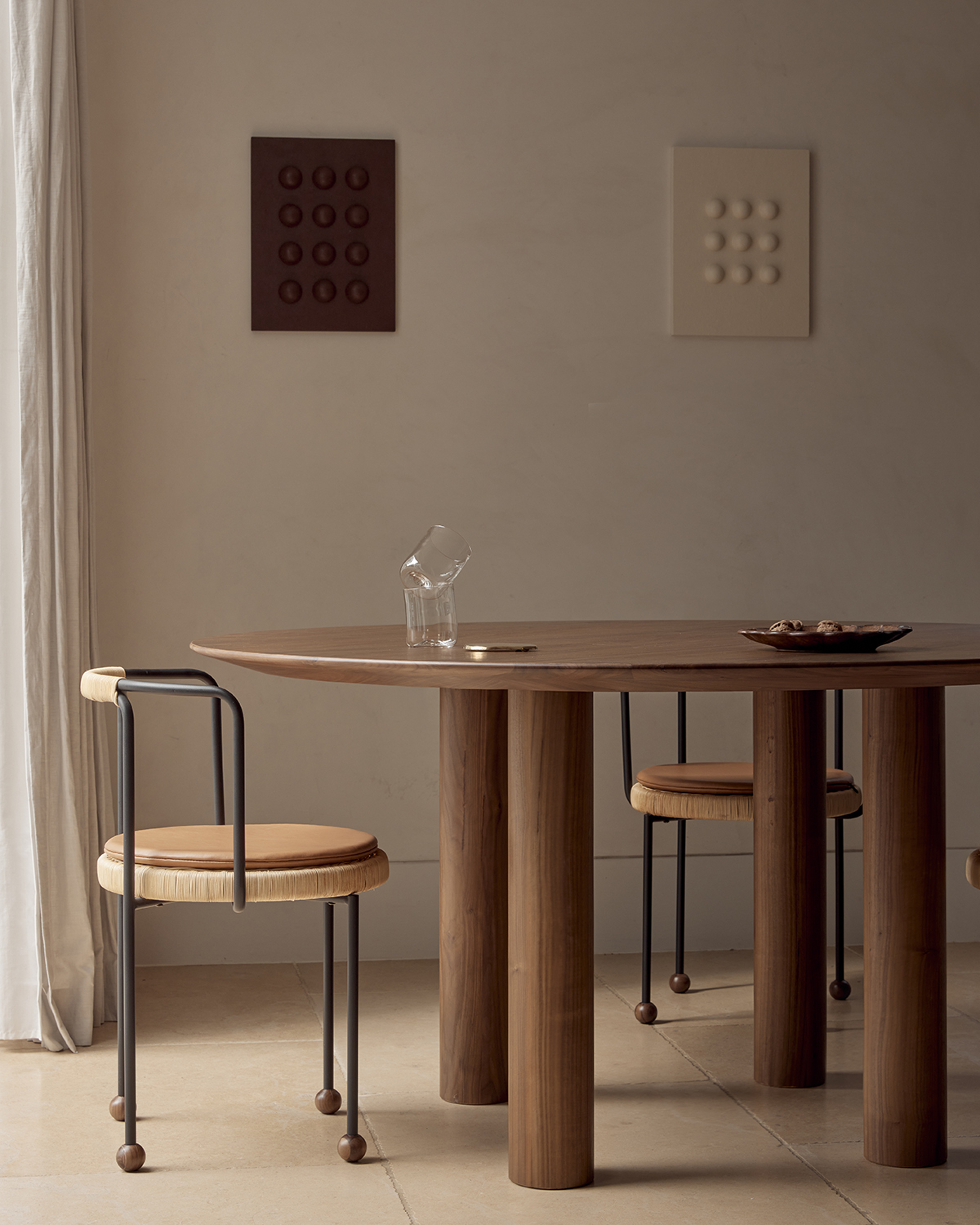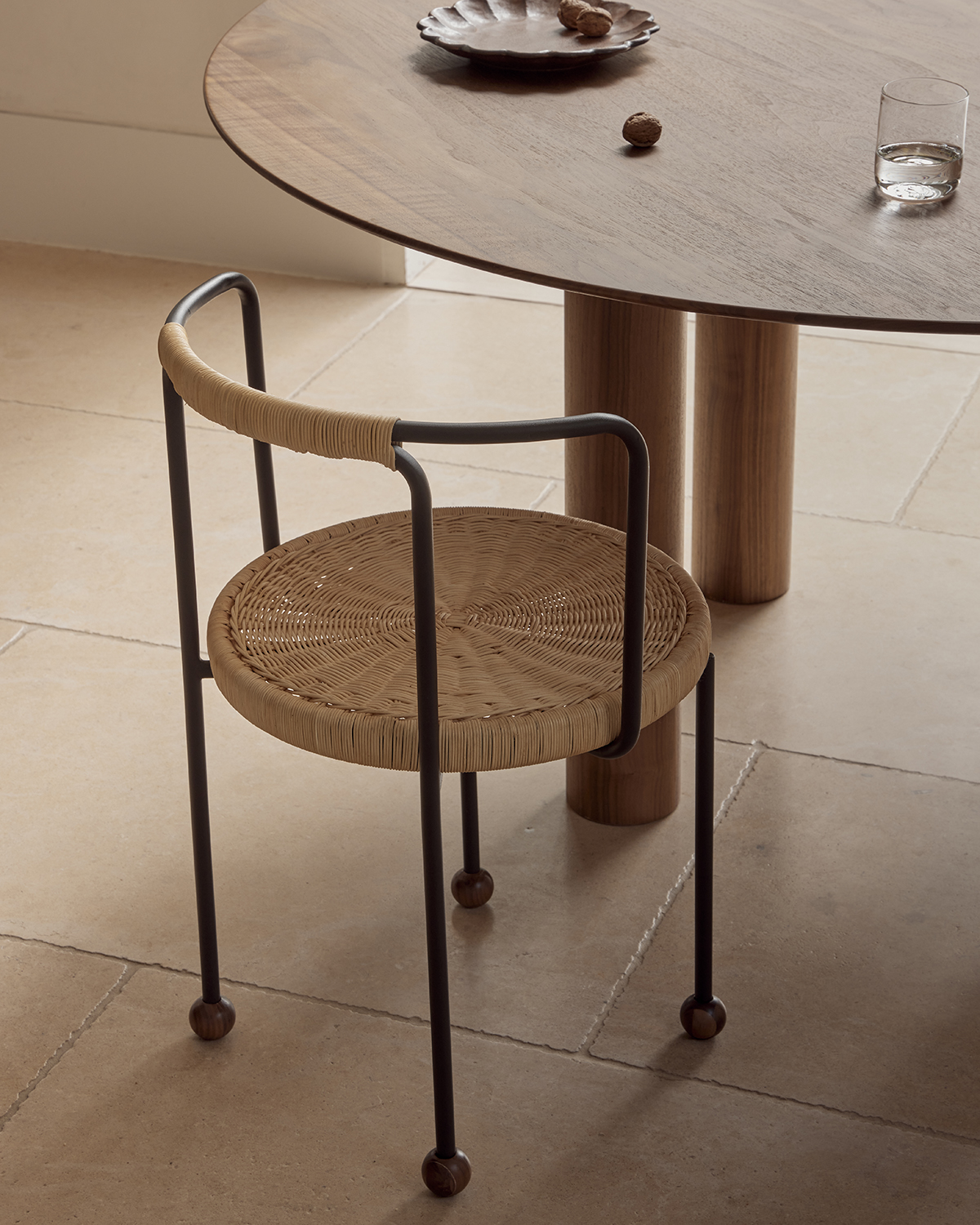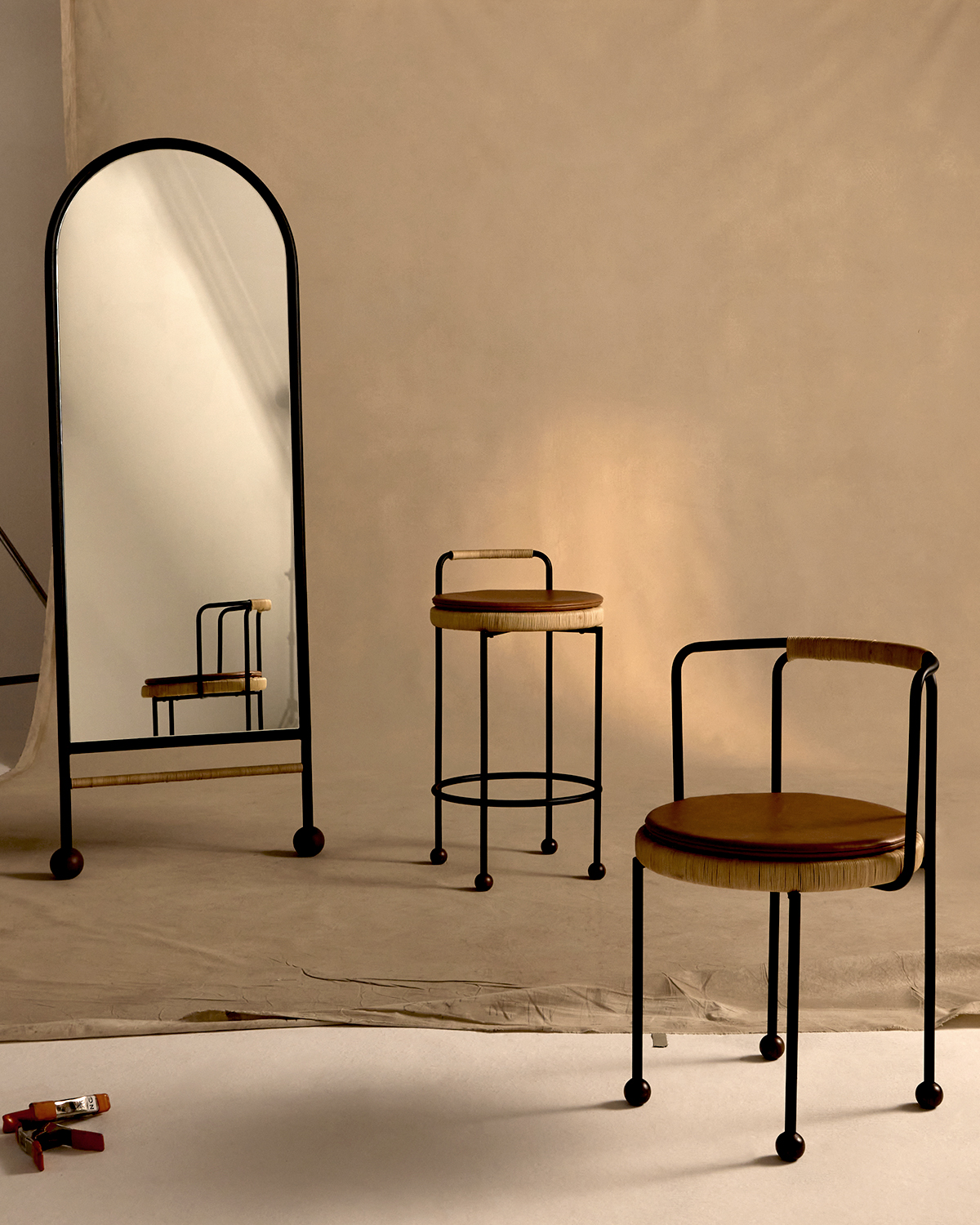 Awhile back, Aussie studio Sarah Ellison made the cutest little side table named Pierré whose feet were tiny balls, and now that table has a whole family: a standing mirror, a dining chair, and a counter stool that all share the same ball feet. Americans rejoice, because the mirror and side table, at least, will be available through DWR starting in September.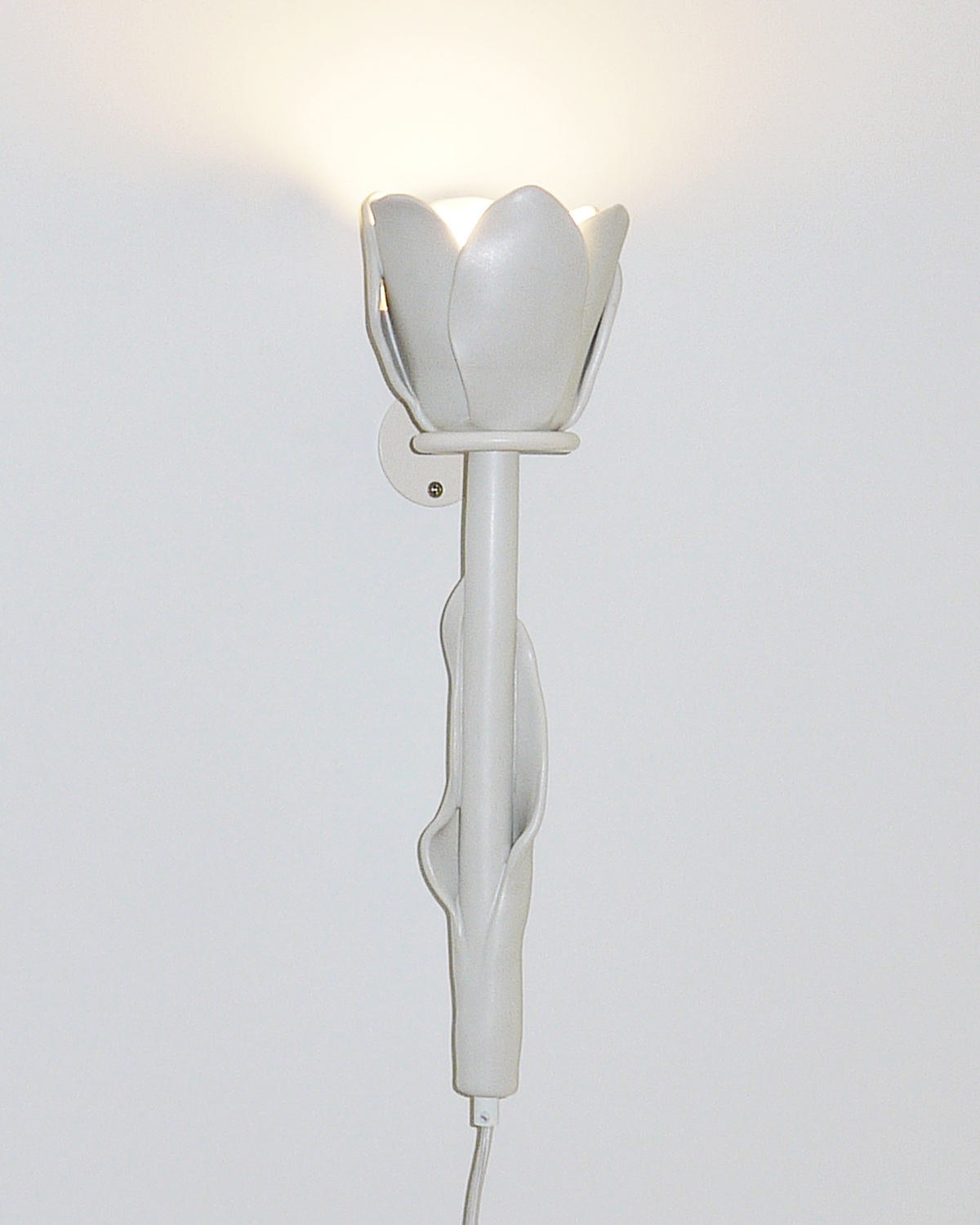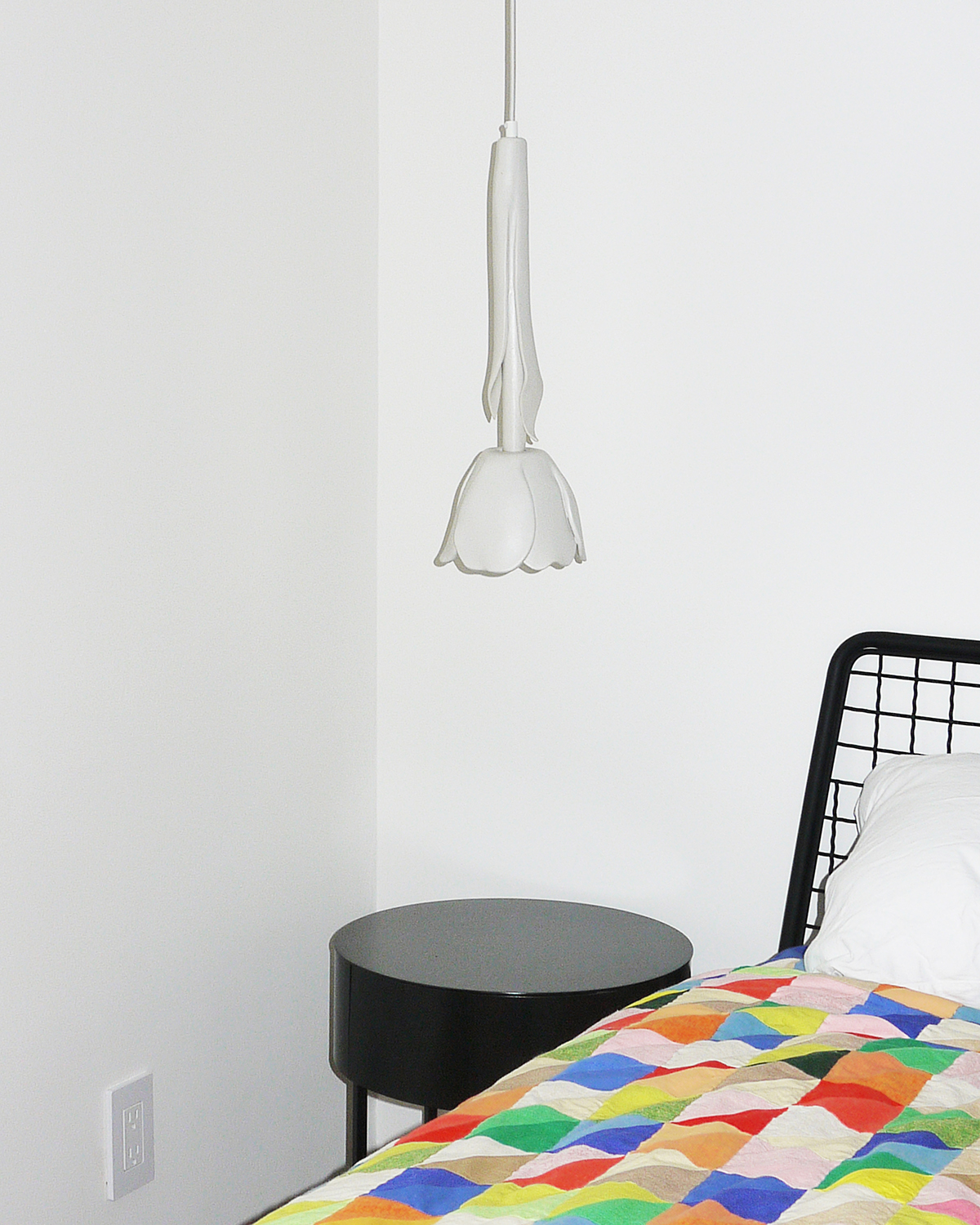 This Tulip lamp ($540) by the Portland ceramics studio The Granite just shot to the absolute tippy top of my personal wish list — it's hand-sculpted in matte-white stoneware, so no two are exactly alike, and it can be hung like a pendant, bracketed to the wall like a sconce, or simply placed on a shelf or table. I think if they'd made it in color I wouldn't want it so badly; something about the all white vibe just makes it so much more chic and unusual. Though I think I'm also drawn to it because, for some reason, it feels really nostalgic to me as someone who grew up in the '80s. Anyway, it's a hit.
Exhibitions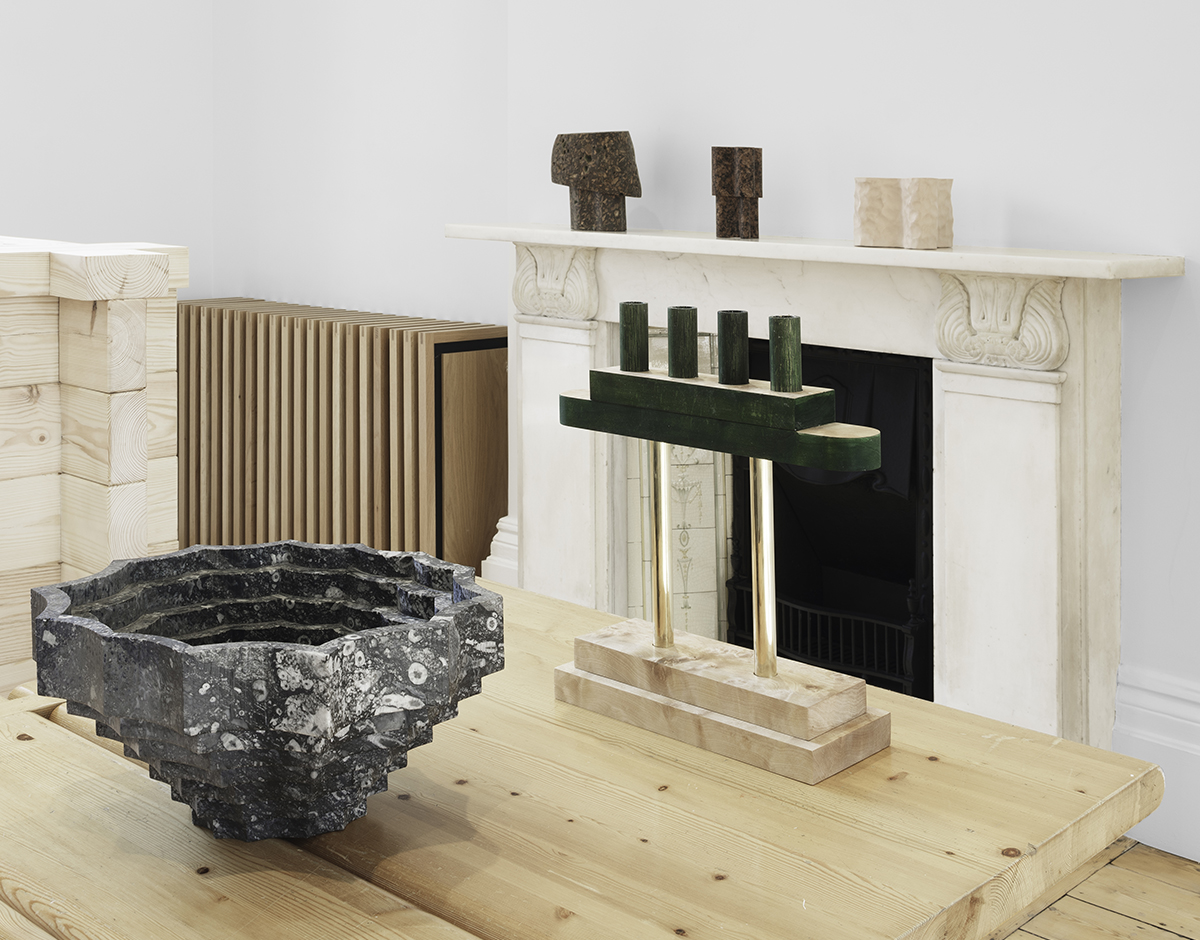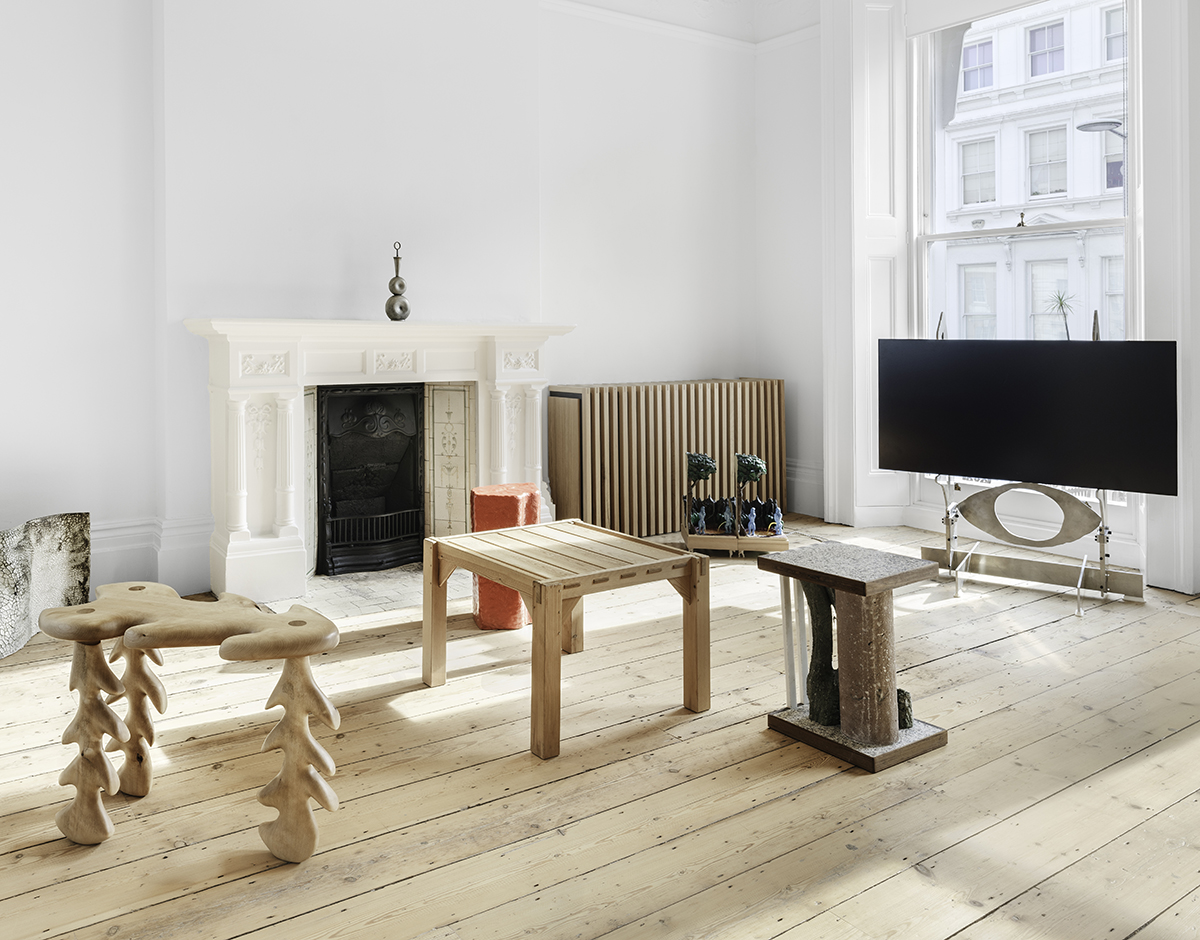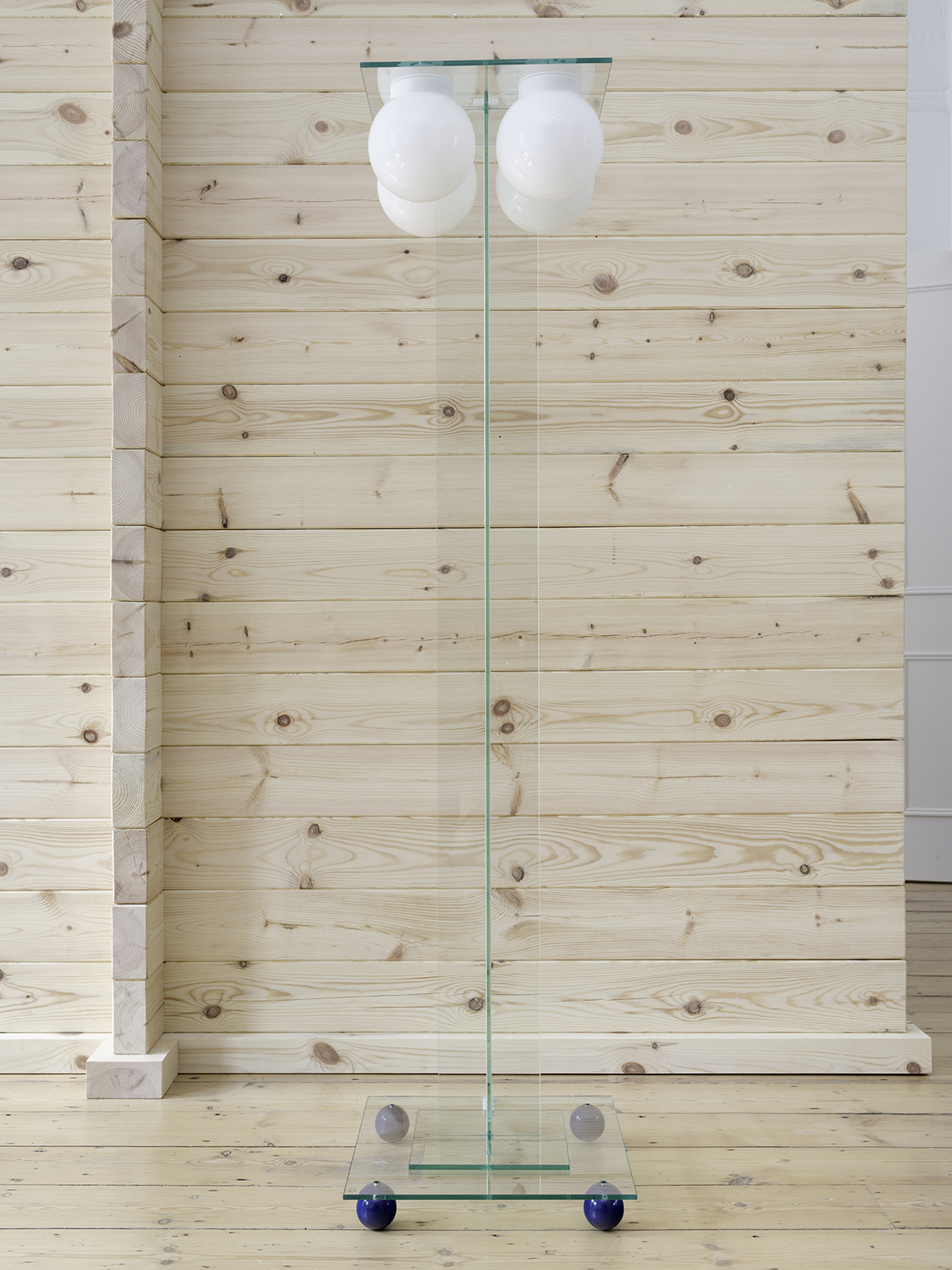 Richard Øiestad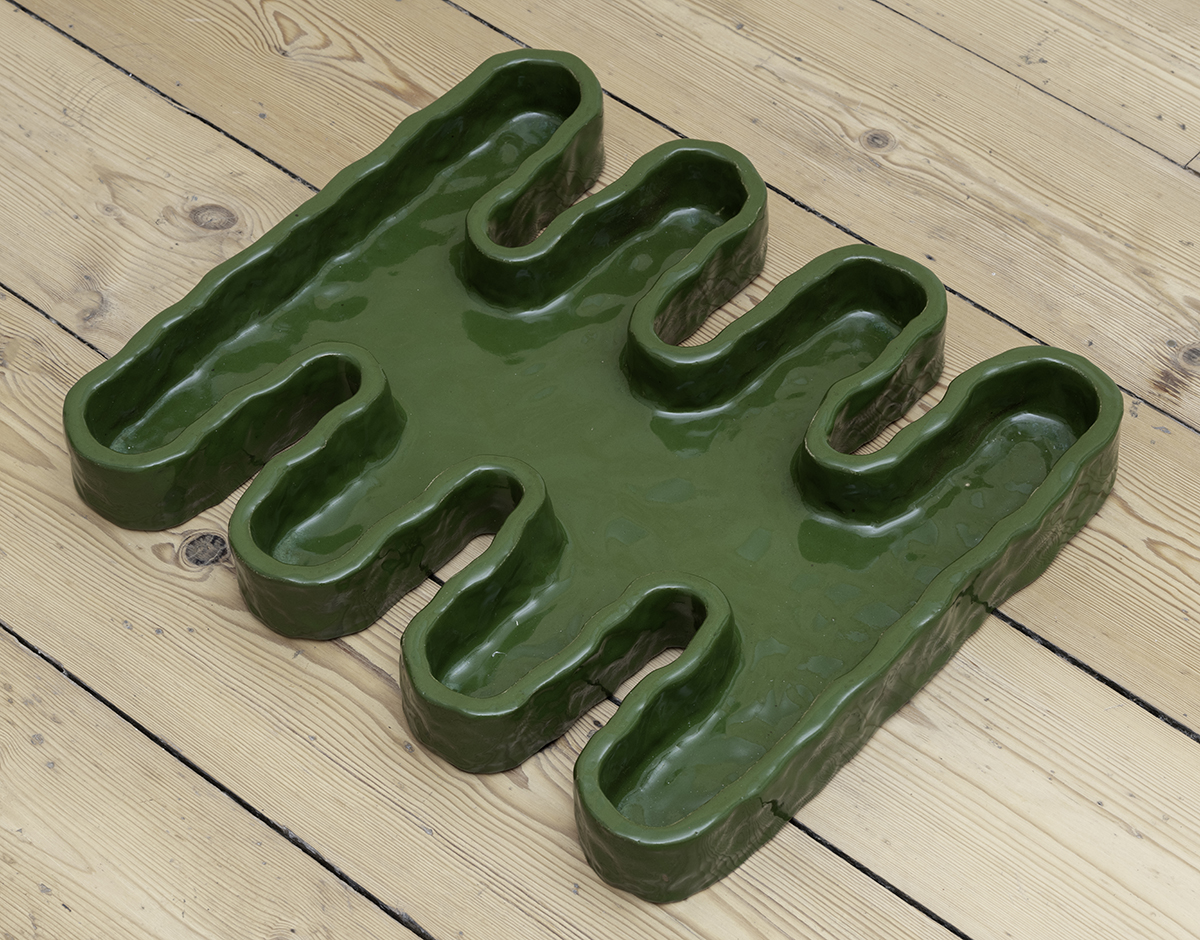 Julia K Persson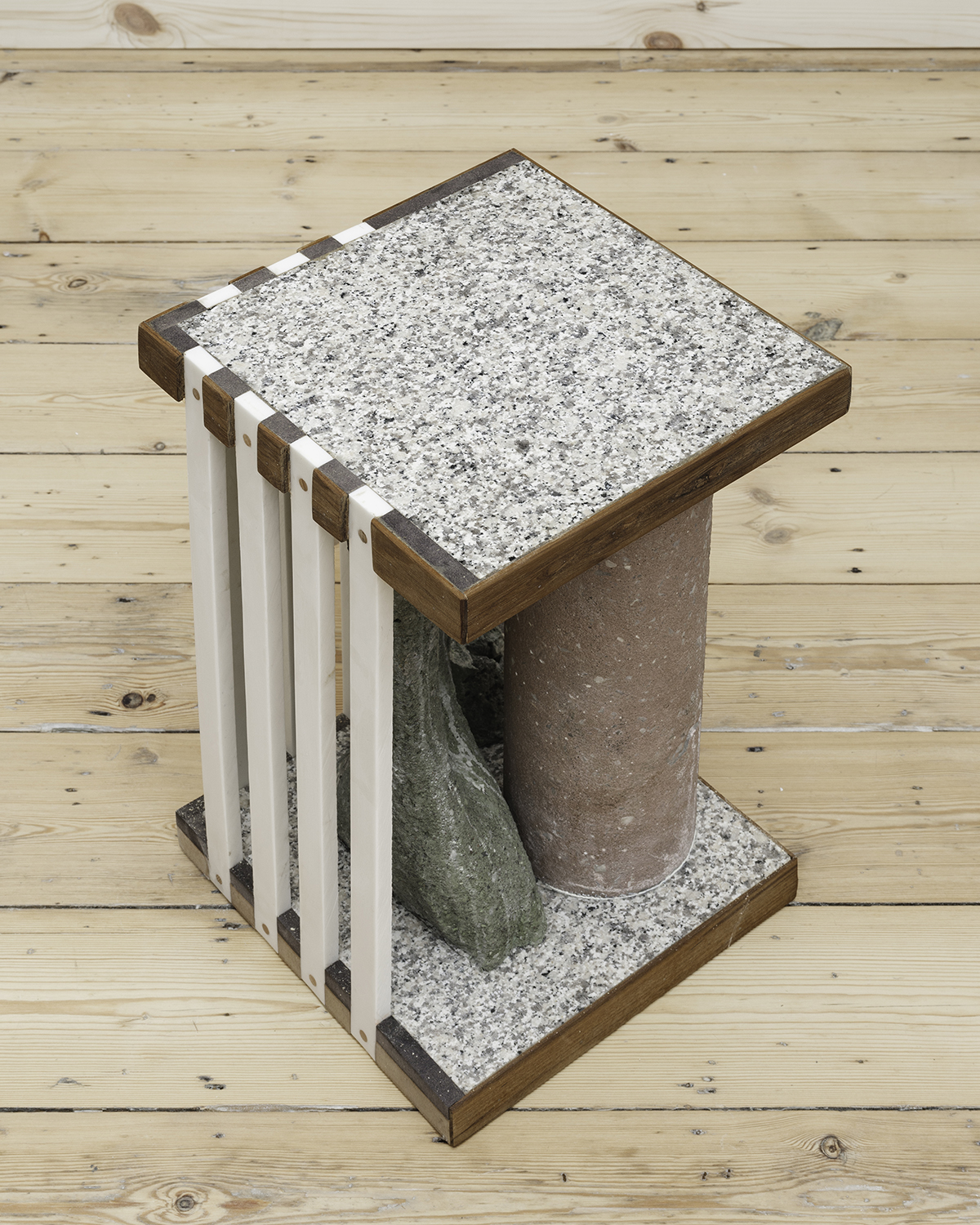 Sverre Gullesen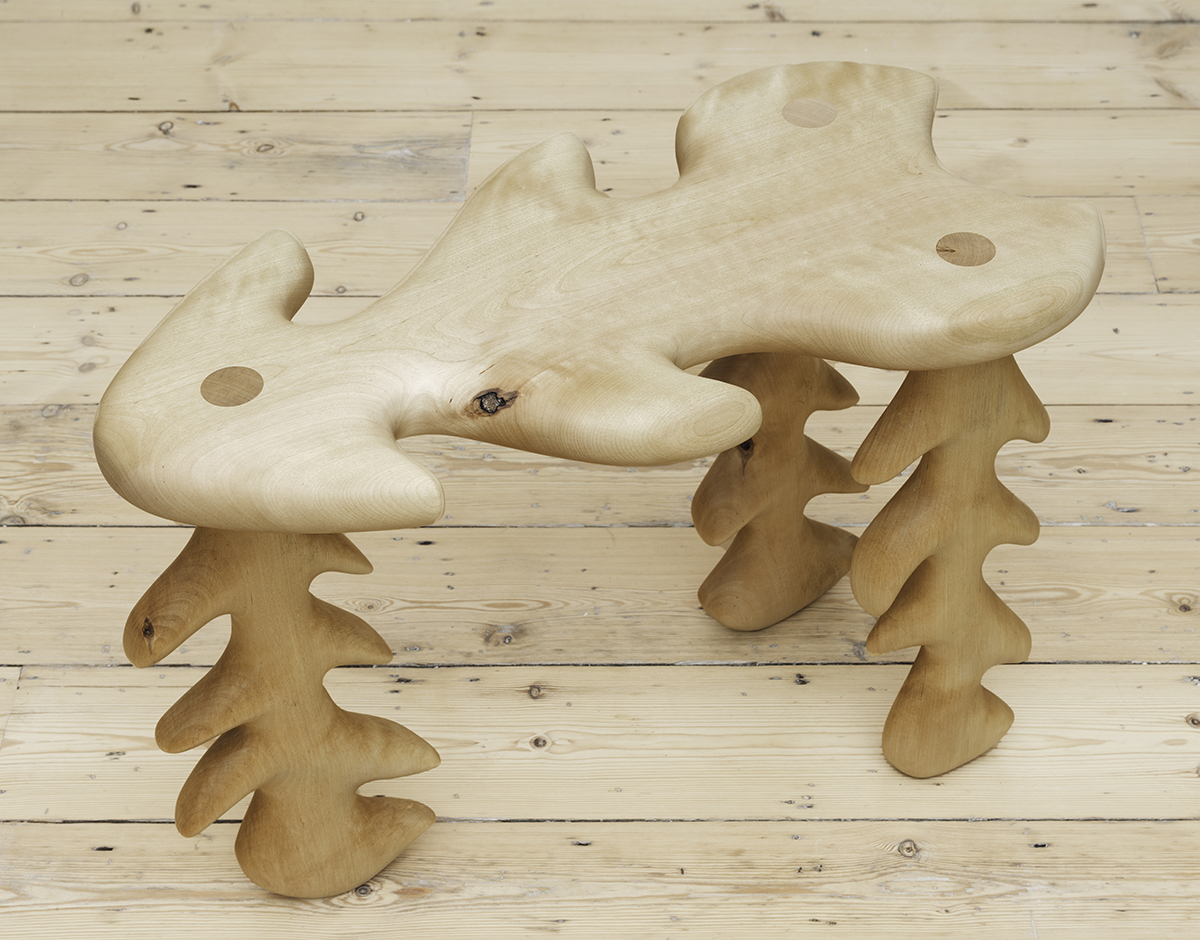 Sigve Knutson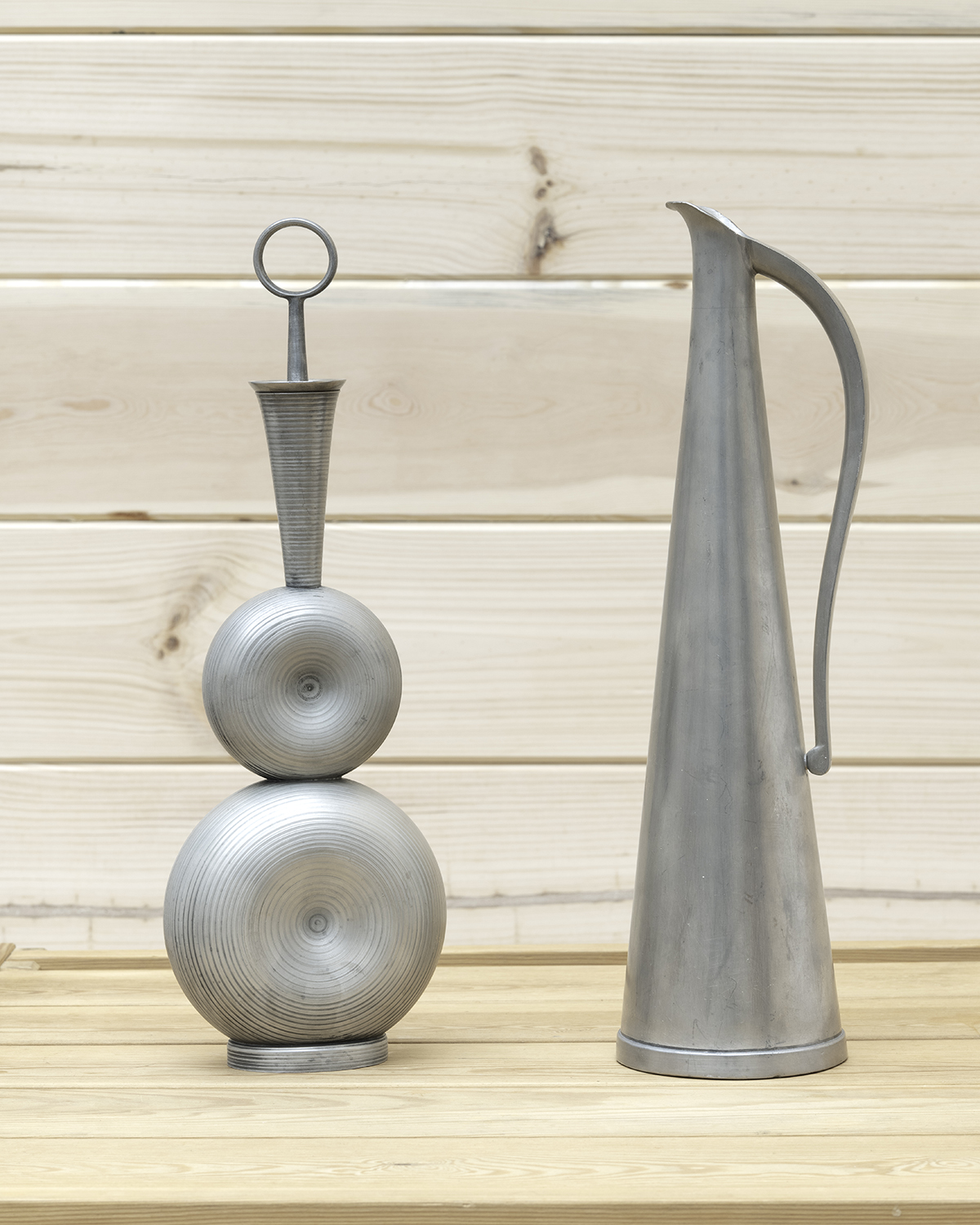 1950s pewter vessels by Gunnar Havstad
Last month, the Norwegian curatorial team of Tron Meyer, Henrik Ødegaard, Richard Øiestad, and Are Blytt — otherwise known as Pyton — presented an exhibition at Cromwell Place as part of London Craft Week, combining design and art from the past with works by current makers. "The gallery space was divided into several room typologies as a nod to the apartment it once was, using this as a catalytic idea for creating a stage for Norwegian art and design from the 20th century to the ultra-contemporary," they write. The project was commissioned by Norwegian Crafts.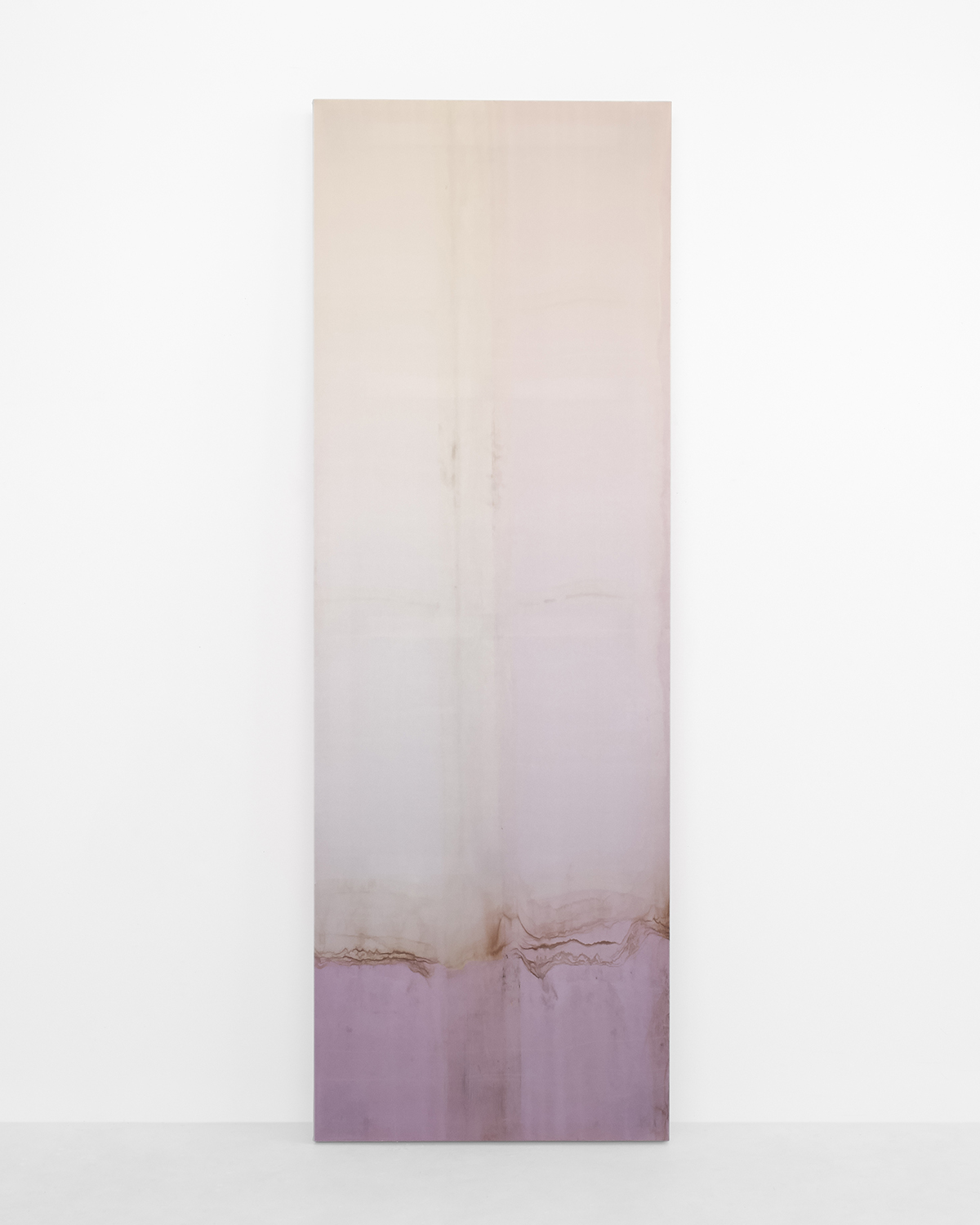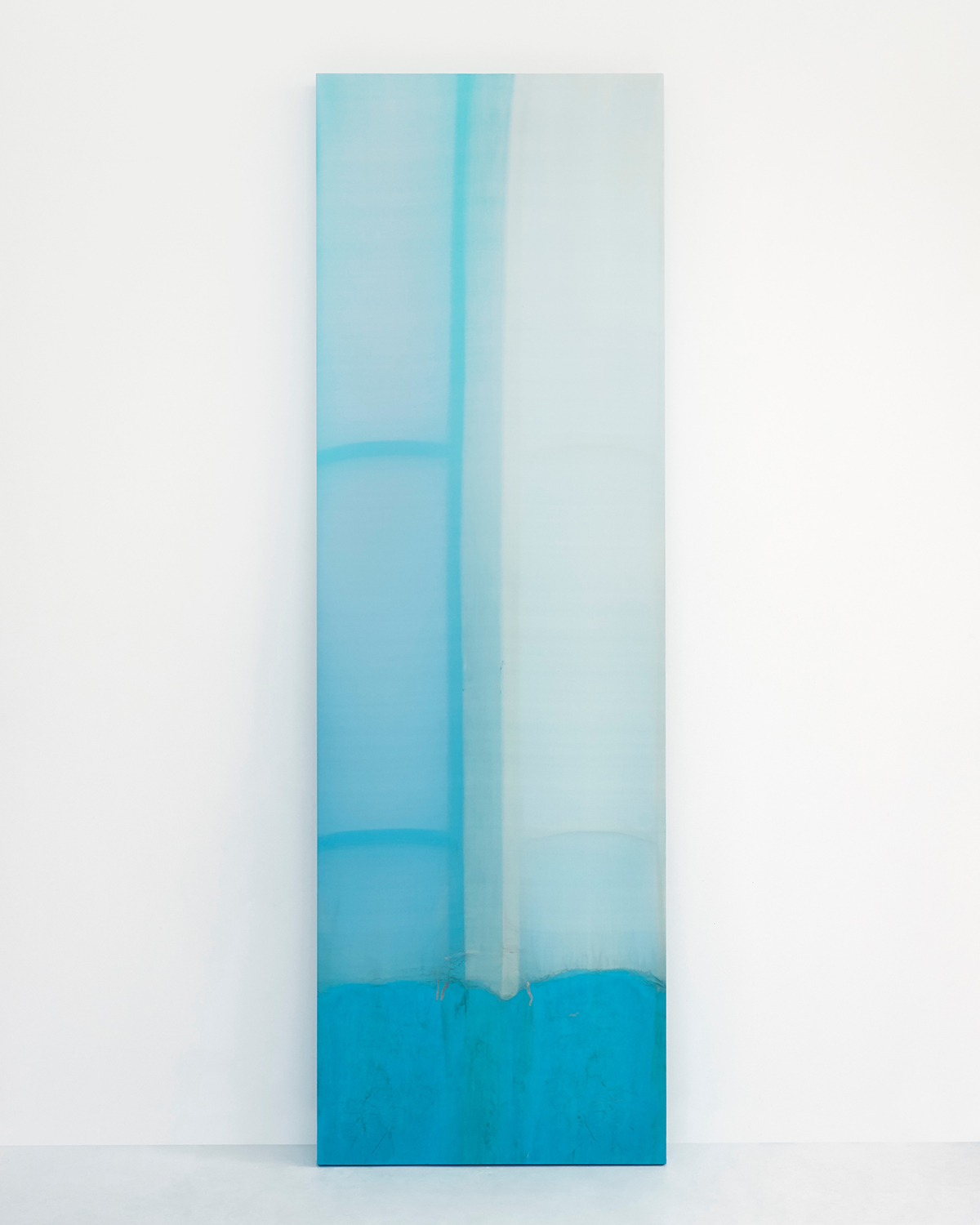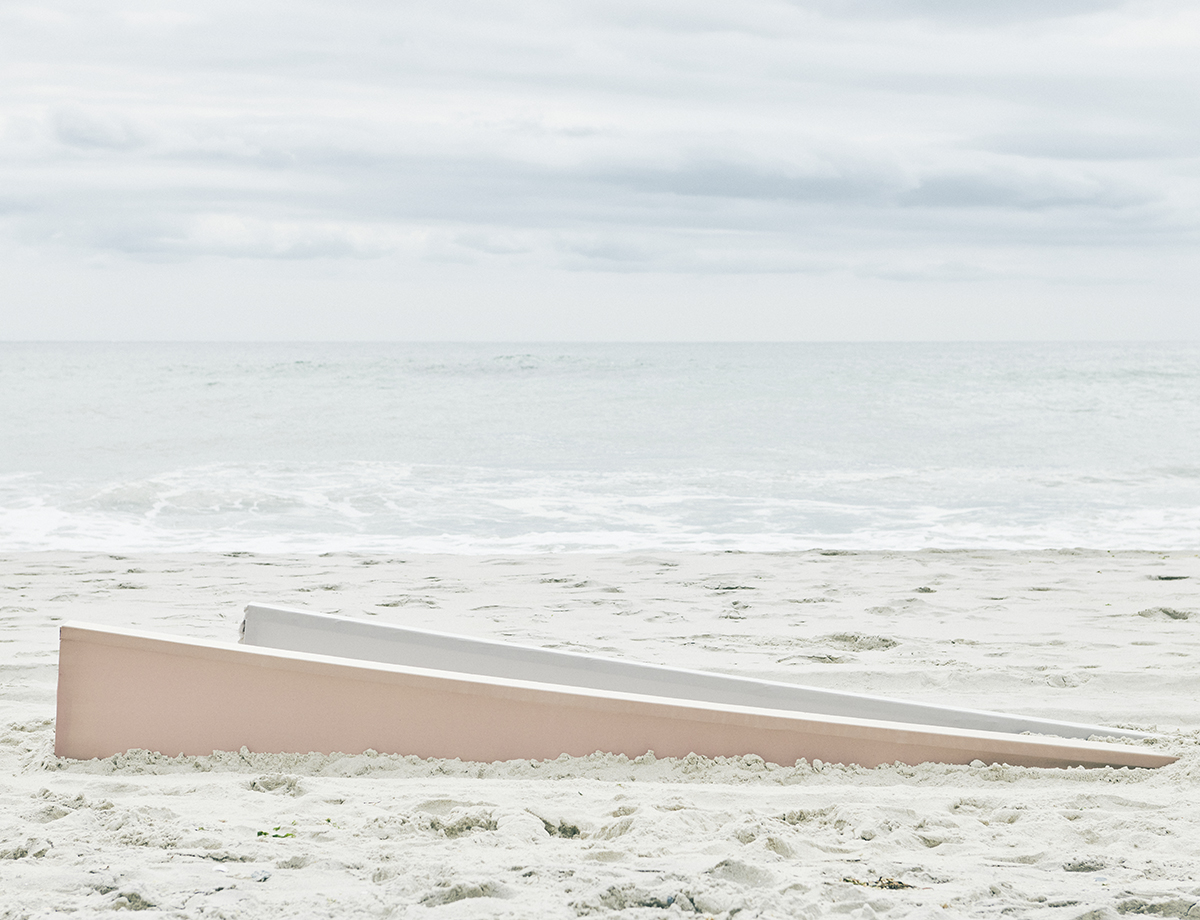 Currently on view at Hannah Traore Gallery is a solo show of works by New York artist James Perkins created on — or should we say in collaboration with? — Fire Island beach. To make them, Perkins stretches silk over a frame and then buries each structure, or leaves it exposed to the elements in some way. "Left to fade in the sun, endure the rain and wind, or interact with the ocean, snow, sand and animals, each work becomes its own environmental record," the gallery notes. The resulting pieces are much more beautiful than you'd expect, given the circumstances.