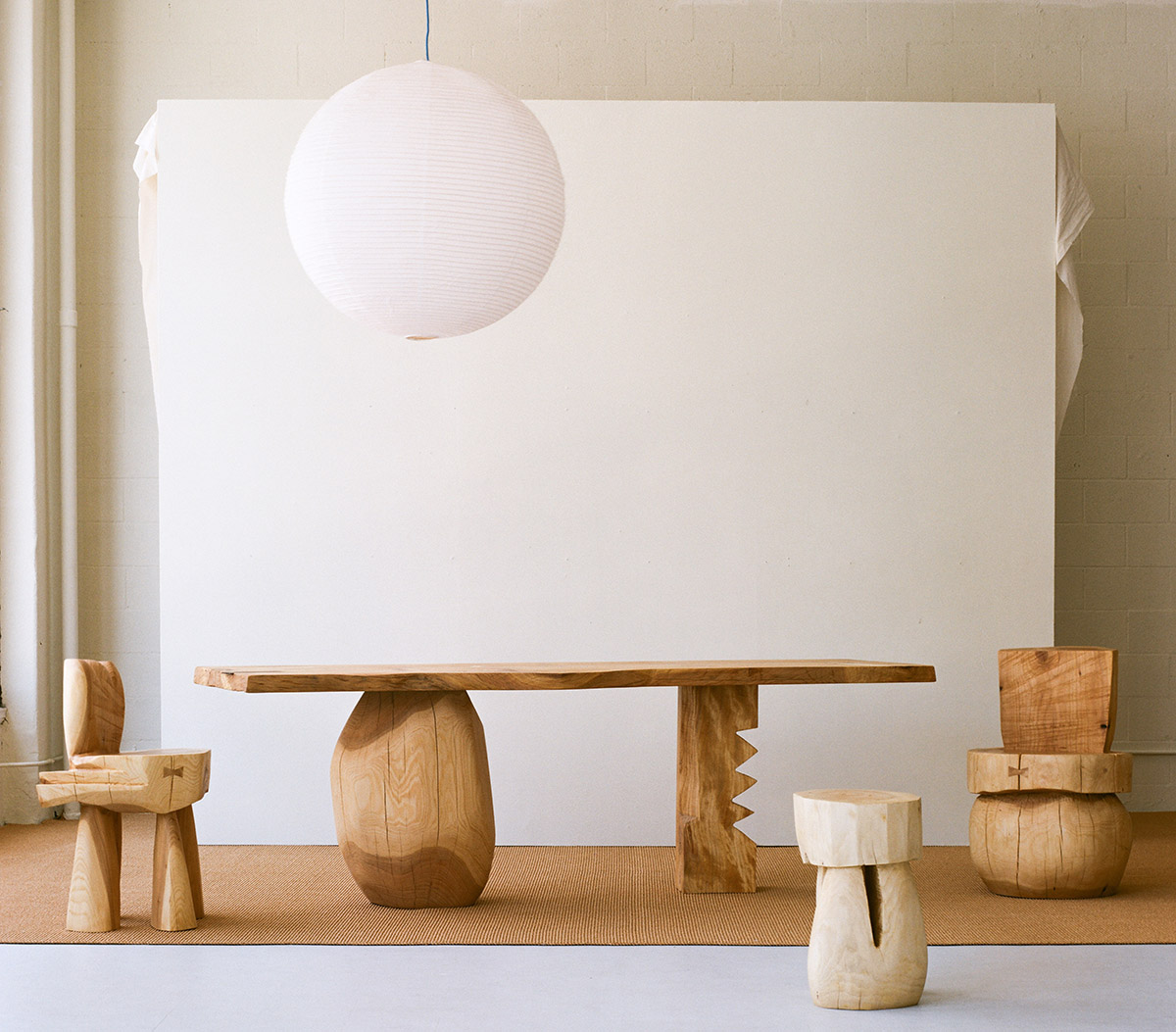 A weekly Saturday recap to share with you our favorite links, discoveries, exhibitions, and more from the past seven days. This week, a new line of tiles from a New York ceramic darling, design born from stormy weather, and a coffee table that gets serious with our incense habit.
Interiors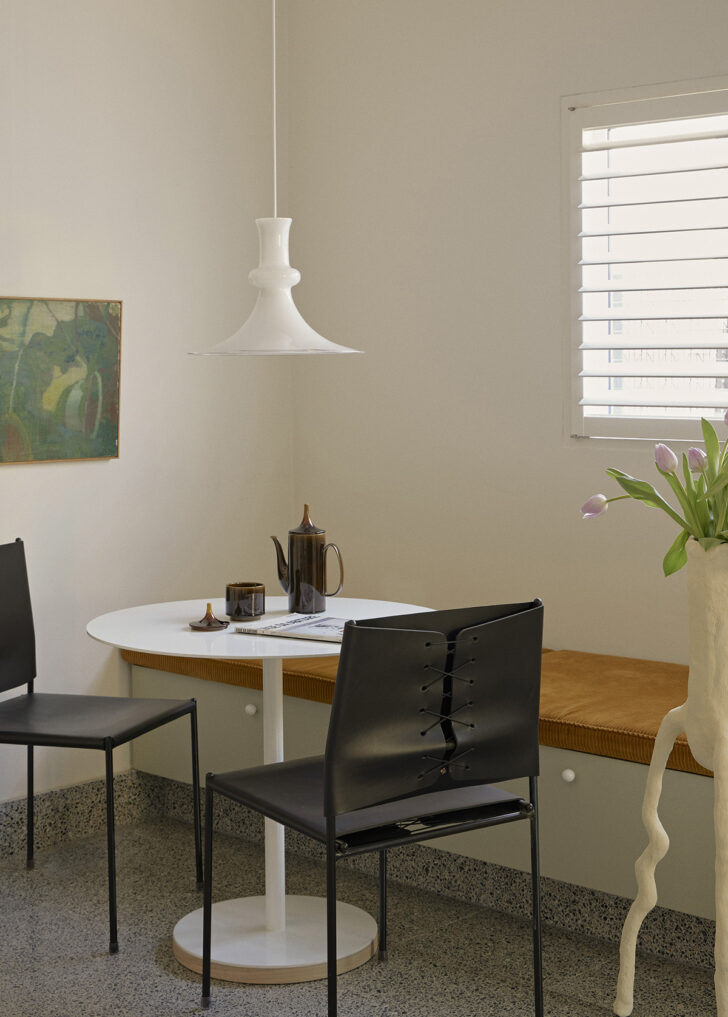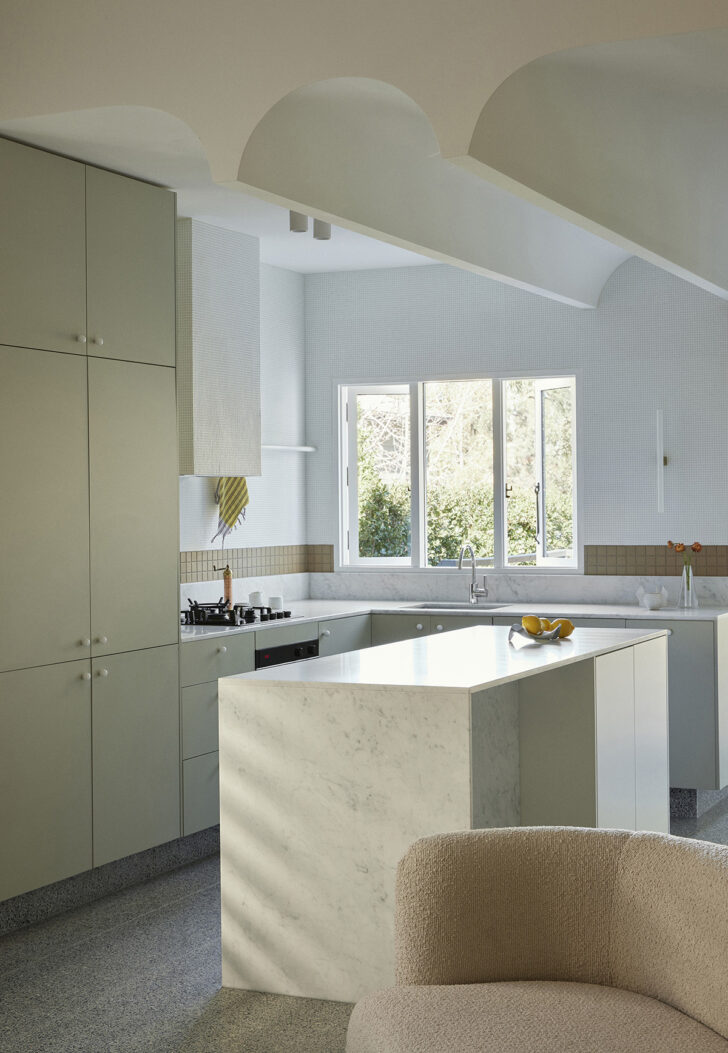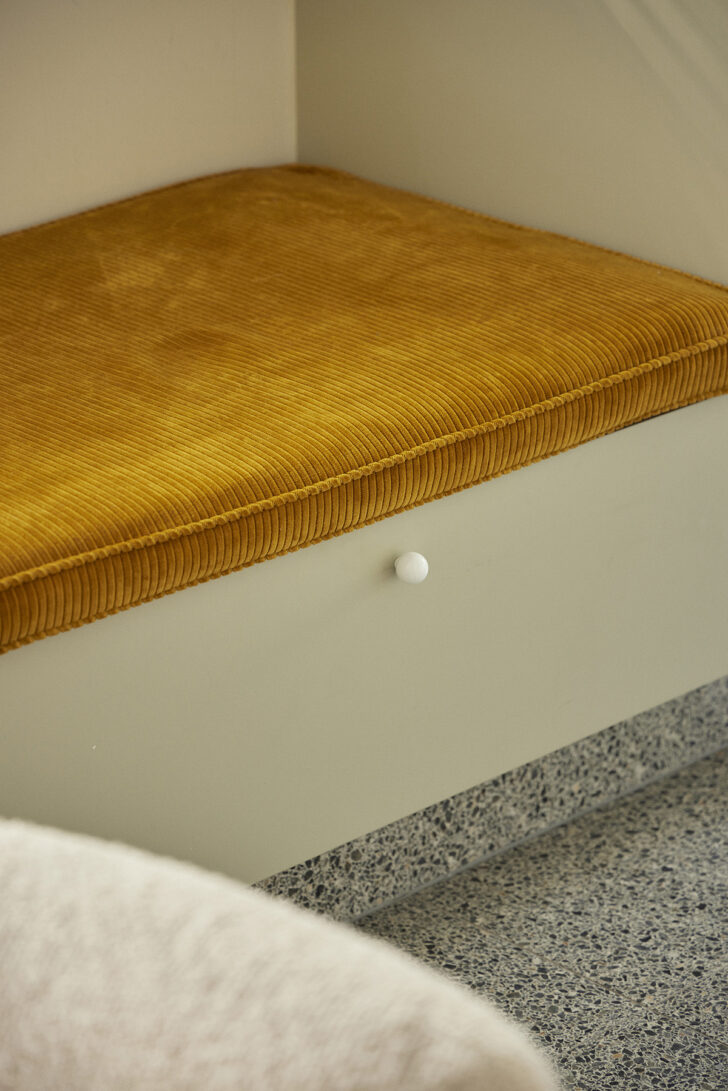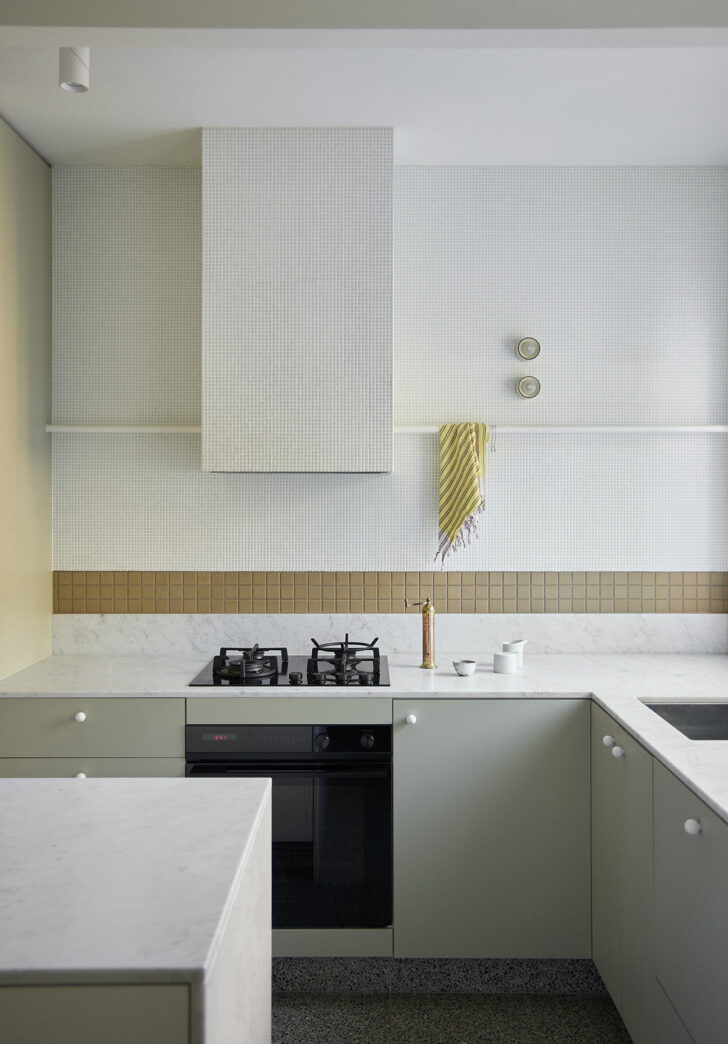 Victorians are divisive (blame it on the frilly flourishes), but this renovation to a small Victorian cottage in Melbourne is pretty irresistible. Contained within the existing lean-to structure, this tiny house is just over 750 square feet — though you'd never know it. Designed by Rosanna Ceravolo, the airy interiors bring texture and warmth in the form of tile, terrazzo, and punchy textile choices to an otherwise minimal aesthetic. Photos by Sean Fennessey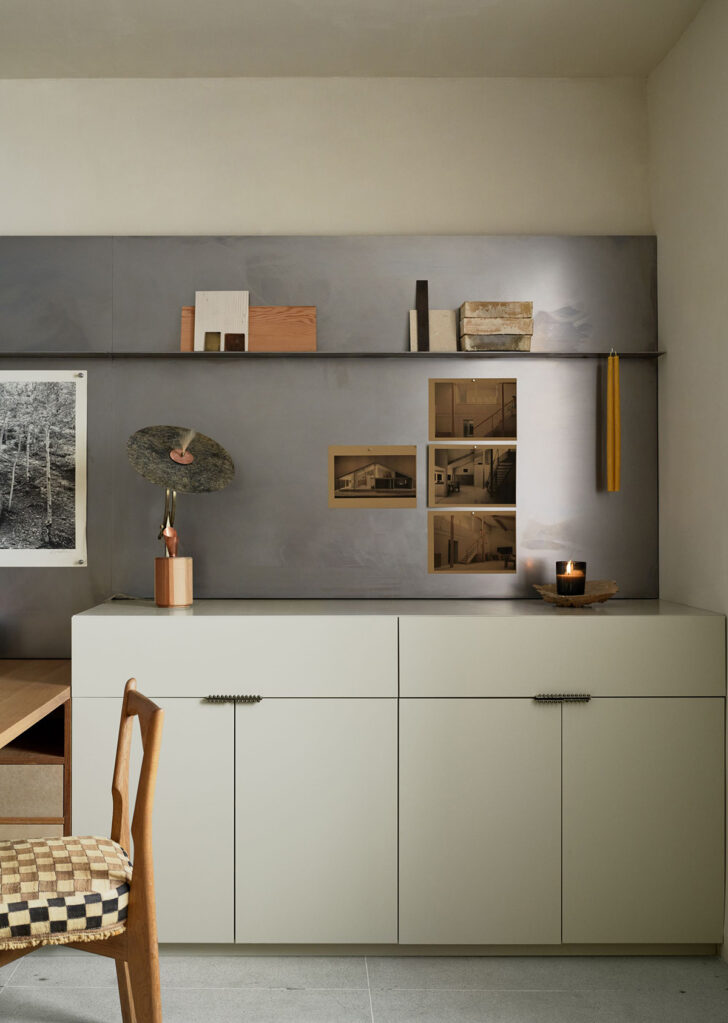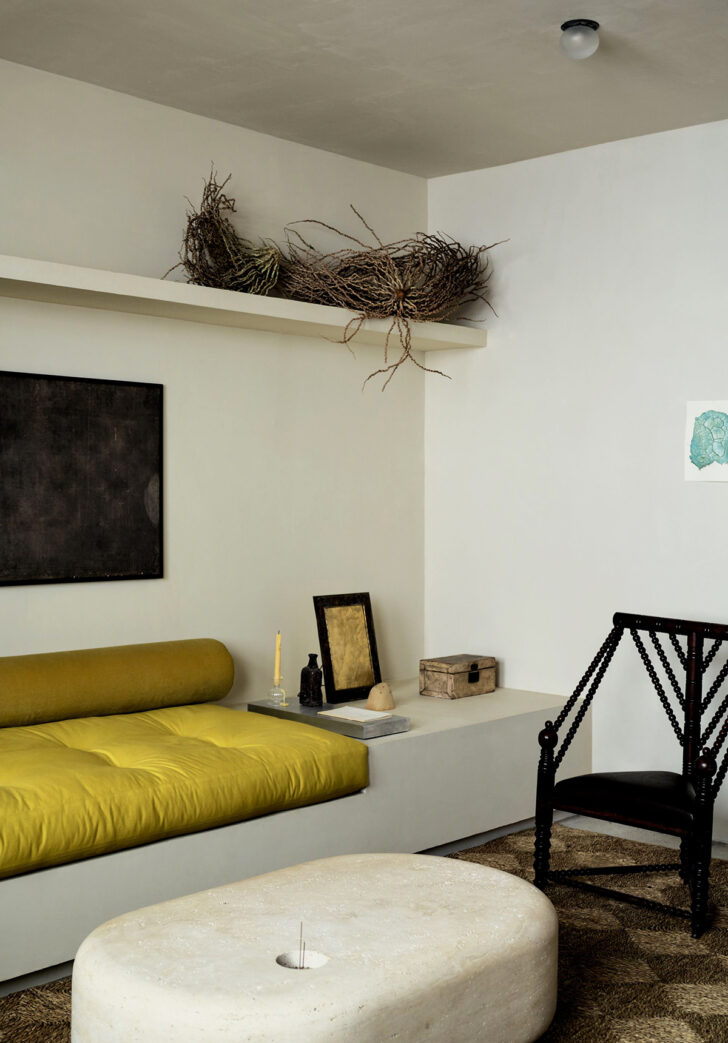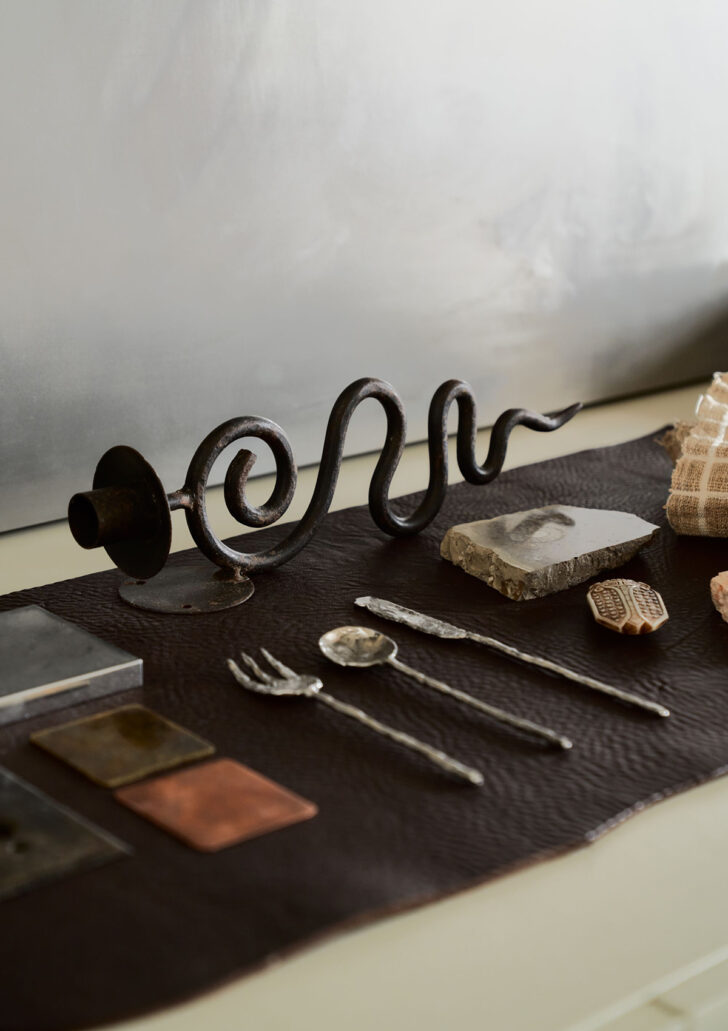 Founded by Nicole Choy and Justin Coates, 3 Sheep is an LA-based creative studio whose perspective is decidedly unfaithful to genre or style. Self-described "dreaming travelers and curious learners," Coates and Choy have a soft spot for materials, textures, and histories of places near and far. This is on full display in their new Pasadena office space, which was brought to life with original designs (catch the custom drawer and door pulls as well as solid travertine block coffee table featuring incense crevice) and the work of friends like Bob Dornberger and Preston Alba of Lakes Studio. Photos by Elizabeth Carababas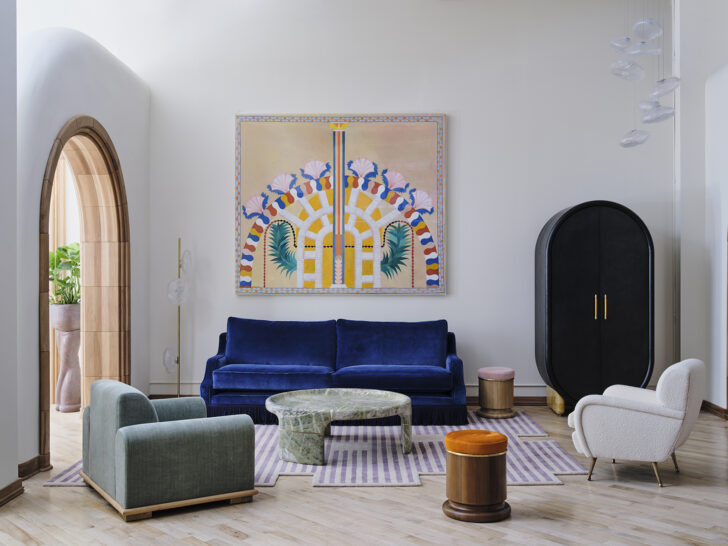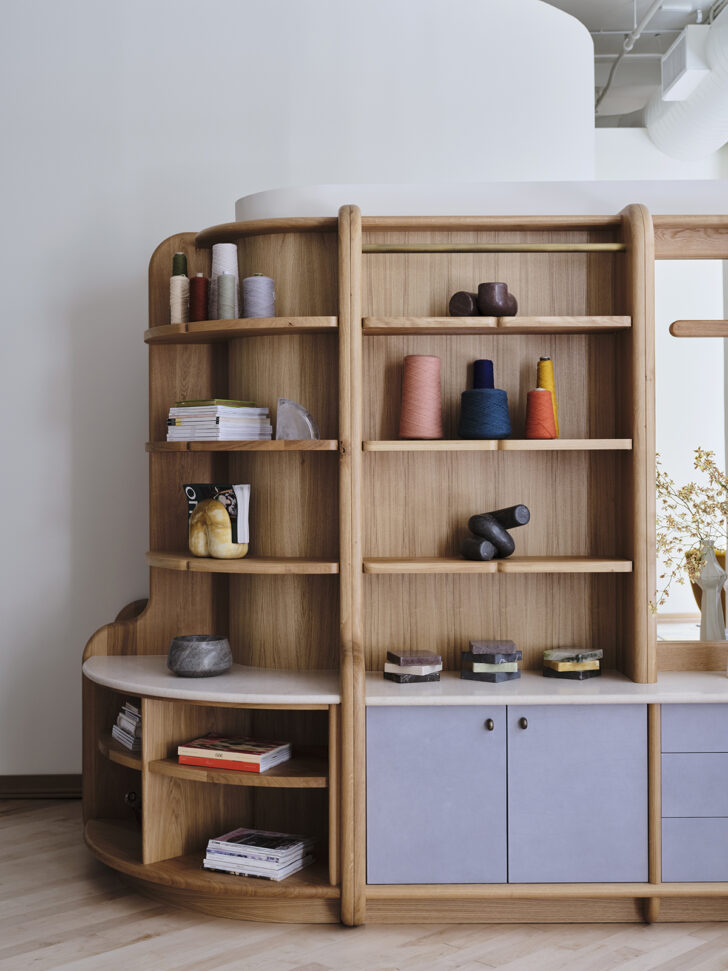 After three years in Tribeca, Irish design studio Orior has moved into new Soho digs. Across a sprawling 4,500 sqft space, the showroom offers distinct areas punctuated by dramatic arches finished with playful custom oak trims handmade in Ireland. Photography by Simon Watson
Discoveries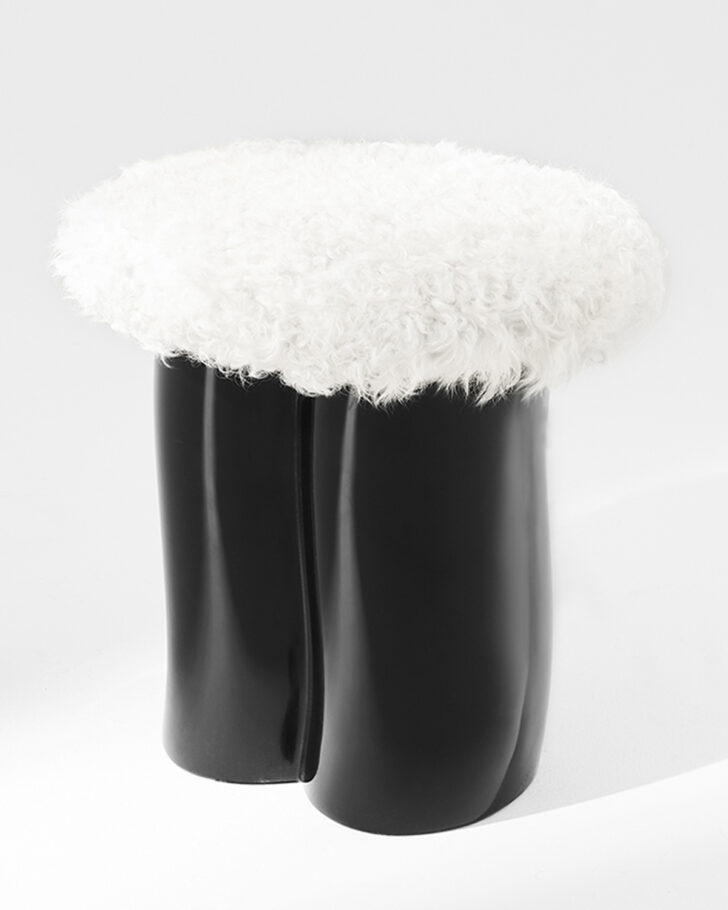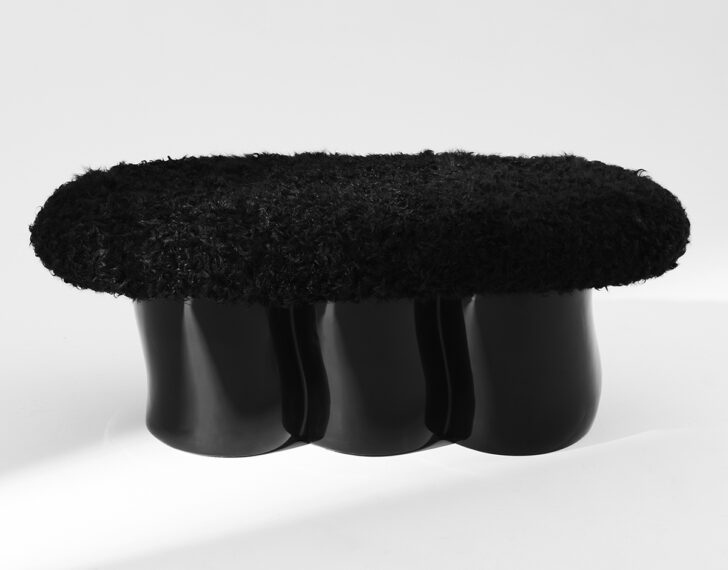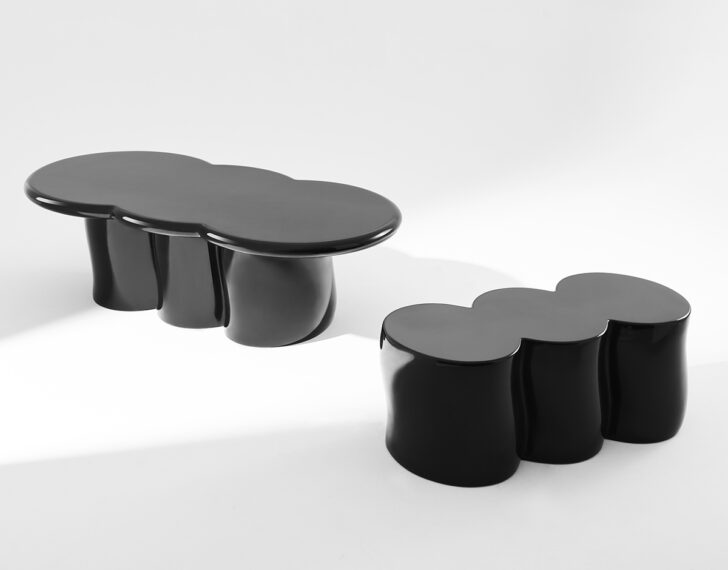 With their new collection, Wiggle, 1 Week Design — the Shanghai-based furniture design studio known for upholstery — steps into the world of fiberglass. Speaking about the collection, Xiaoya Wang & Jian Ni share: "We believe design can incorporate playfulness into mundane life." Wiggle's high gloss obsidian-like pieces, comprising stools and benches, are topped with snuggly, charmingly unruly lambswool that echos the pieces' curvy undulations.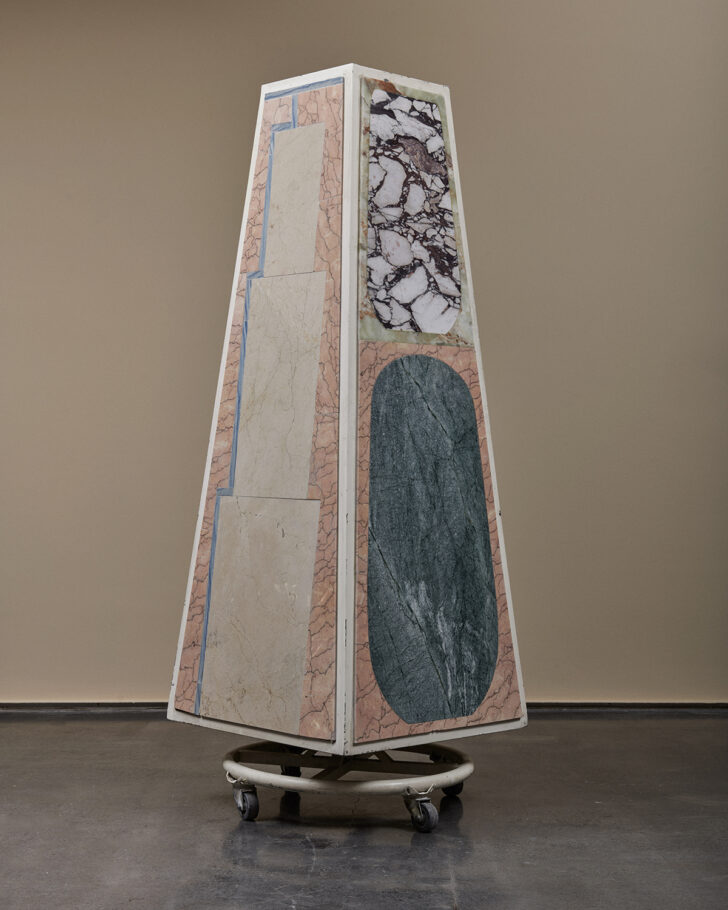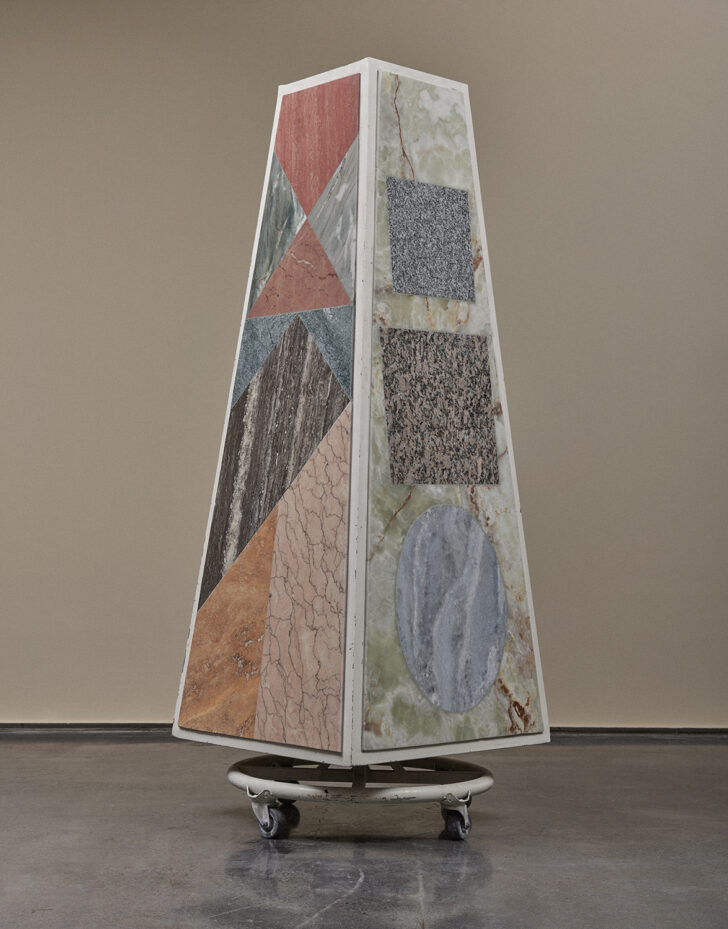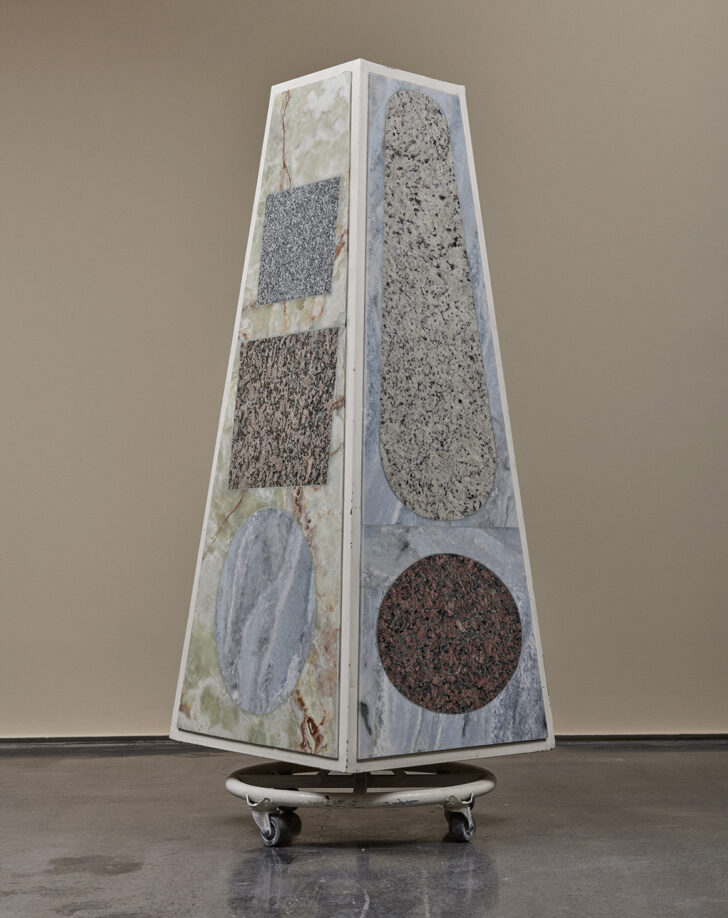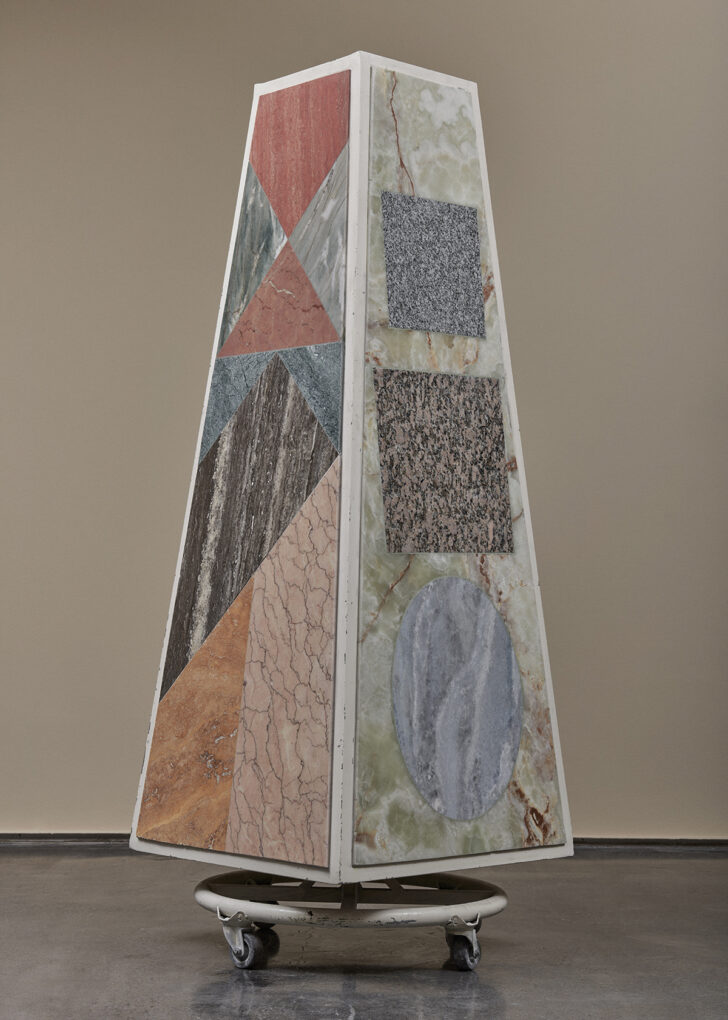 Catalina Andonie's monoliths of motley — yet harmonious — marbles, granites, onyx, and quartzites also happen to spin. Which makes plenty of sense, because these are certainly works I'd want to explore every angle of. Alongside a solid bronze chair befitting of Triton and a striking mirror collaged of found and new pieces, Andonie's work explores material composition and preexistent elements submitted to human reinterpretations. Her solo show, Quiero Excederm, just closed in Santiago, Chile, but we'll be keeping watch as to what Andonie creates next.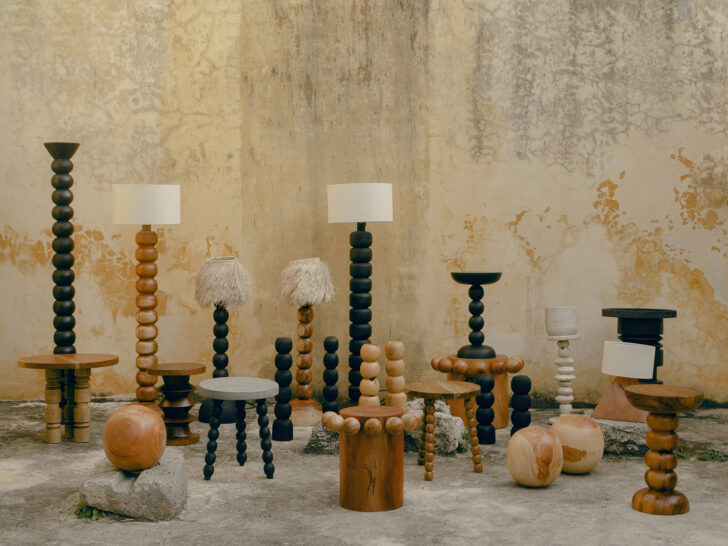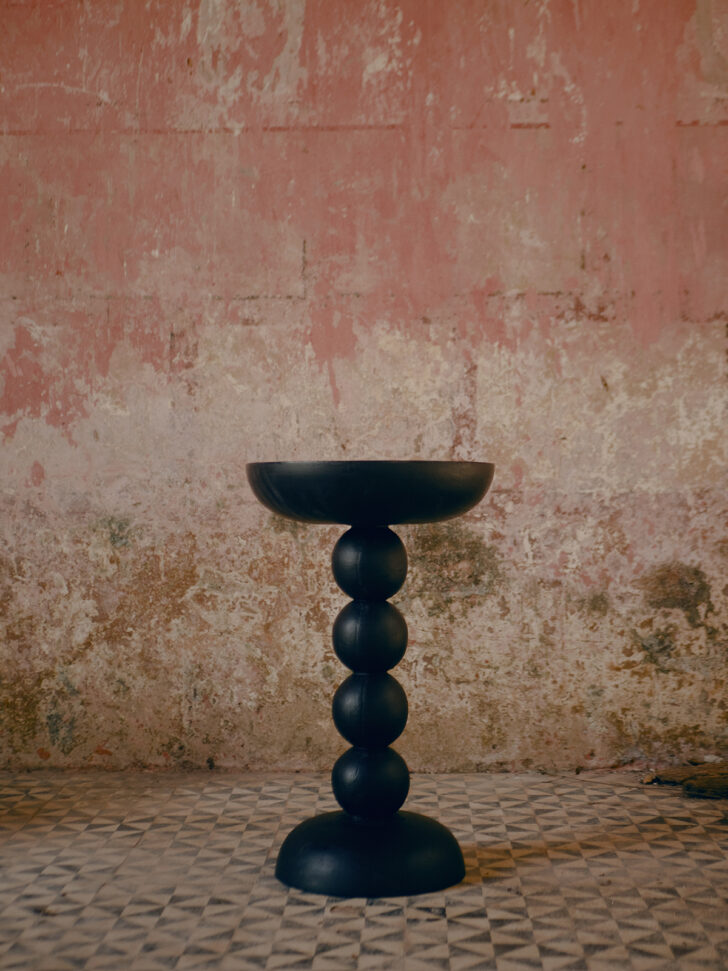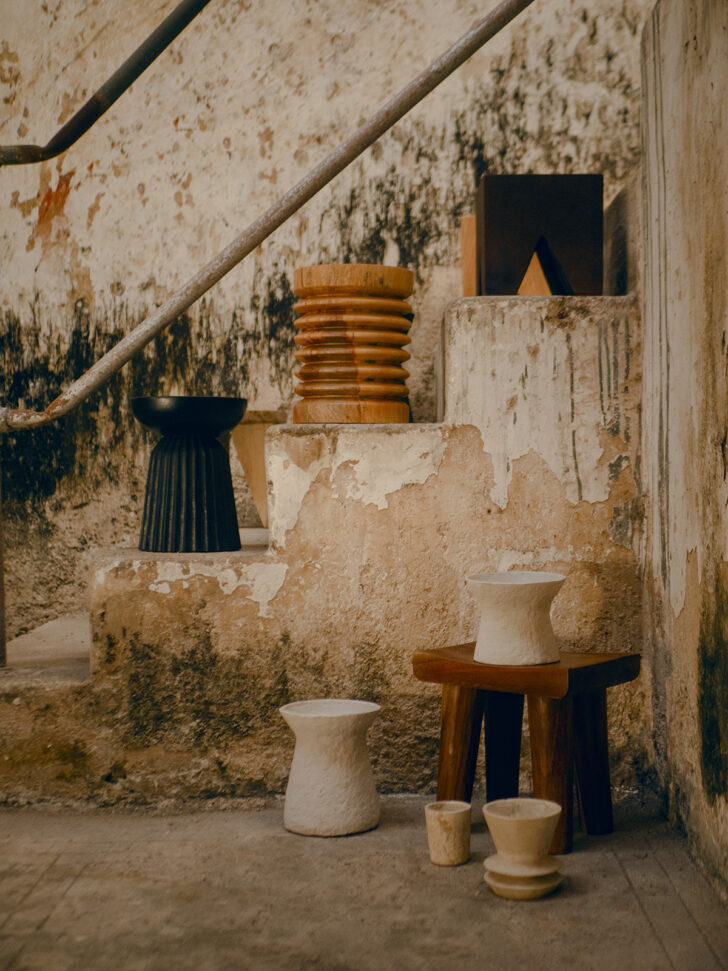 For lovers of organic brutalism, Daniel Orozco Studio's new 20-piece collection called The Original offers bead-like carved floor lamps, stools, and chairs made from Parota wood from the Guanacaste tree, white cedar, and wood from the Jabín trees tree (a favorite in traditional Mayan craft). To bring the collection to life, the Mexico City-based design studio and showroom collaborated with local makers and fabricators. Photography by The Polf
Shopping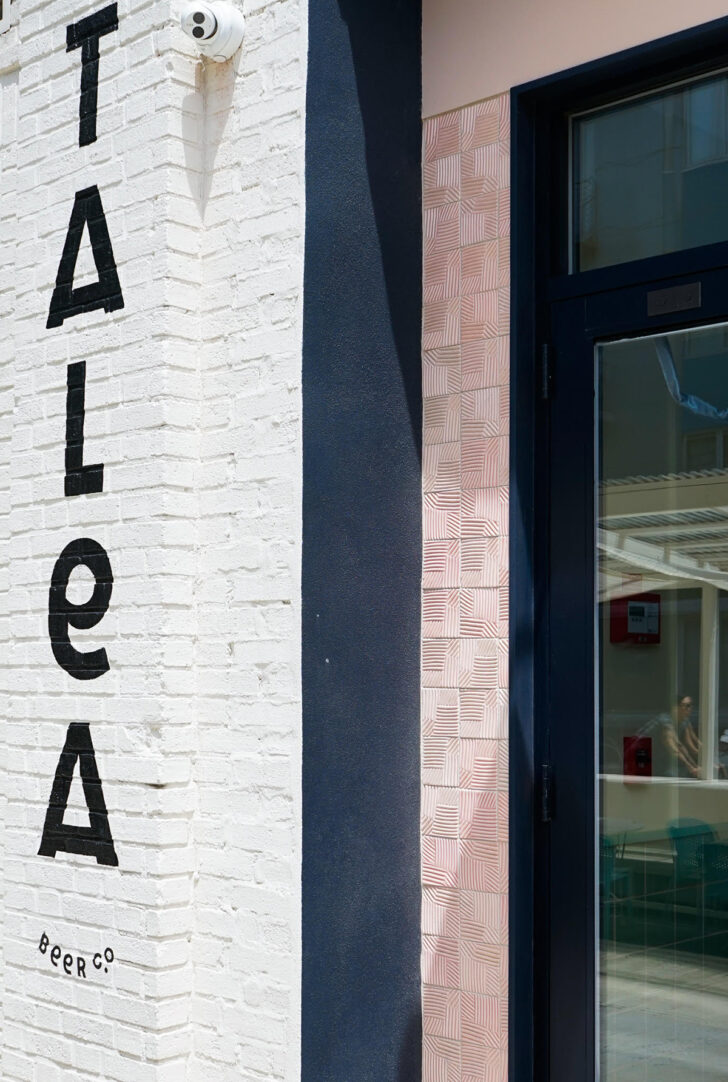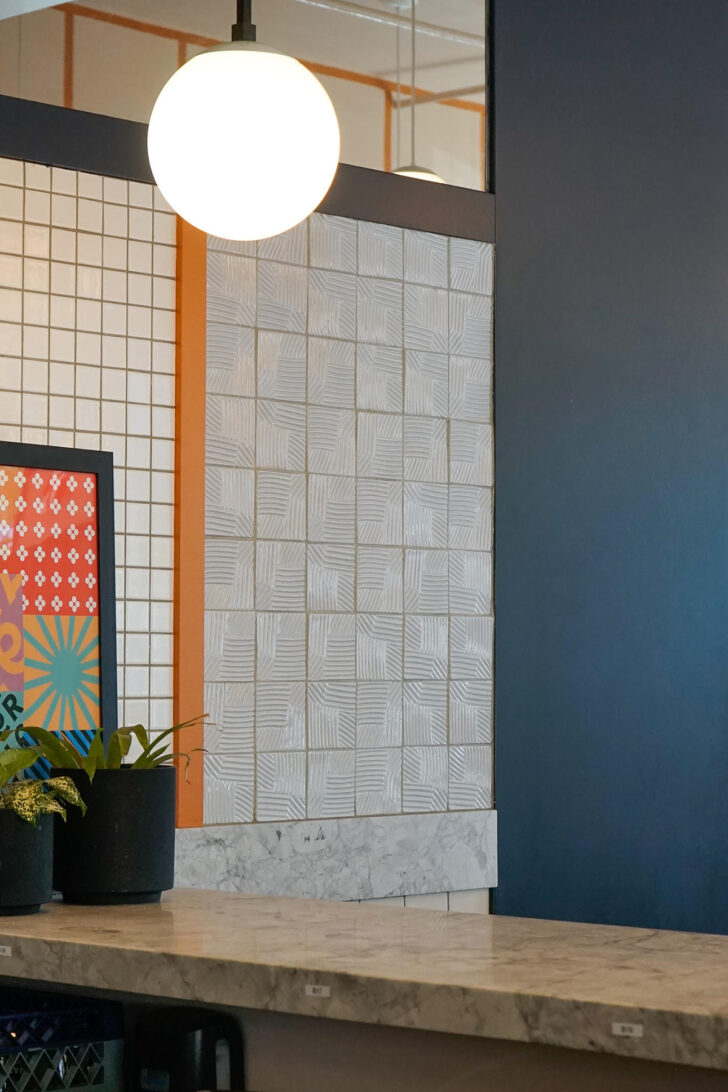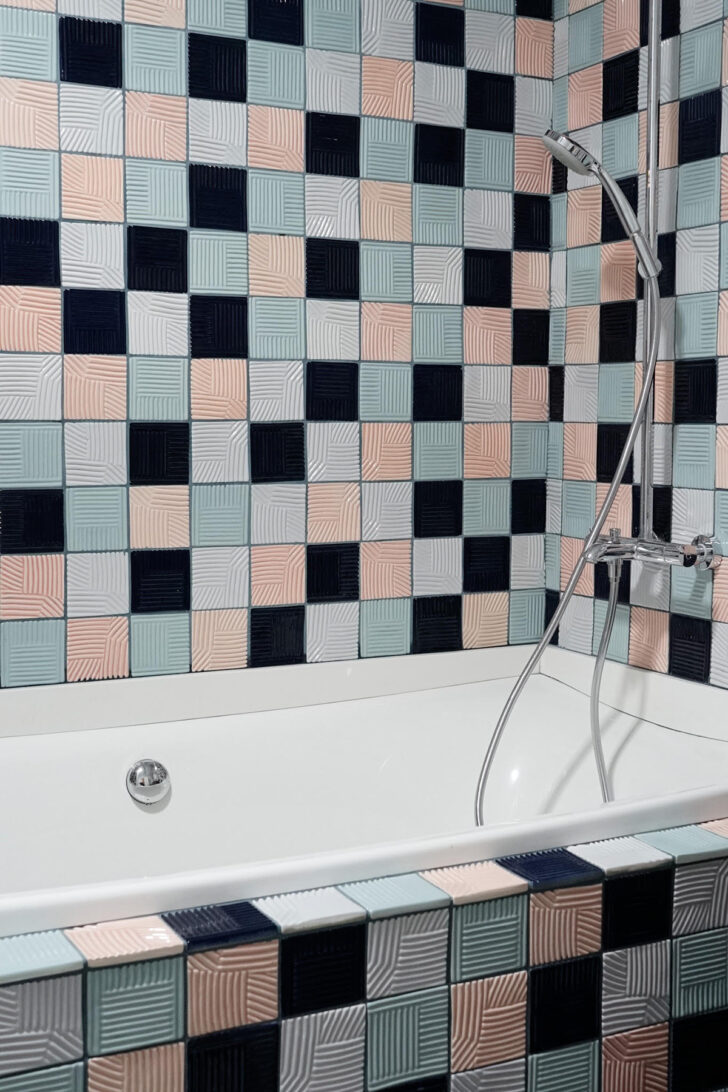 "In my many years in the world of ceramics, I had never seen anyone standing in line to buy pottery," reads a caption on José Noé Suro's Instagram page Cerámica Suro, Mexico's leading ceramic studio. But, queueing they were — for one of Helen Levi's famed open studio sales in Red Hook, Brooklyn. Since that first fateful encounter, Suro and Levi teamed up to create Levi's first ceramic tile collection, produced in Suro's factory in Tlaquepaque, Mexico. Three designs are now shoppable and ready to ship: Color Field, Corduroy, and Black Field.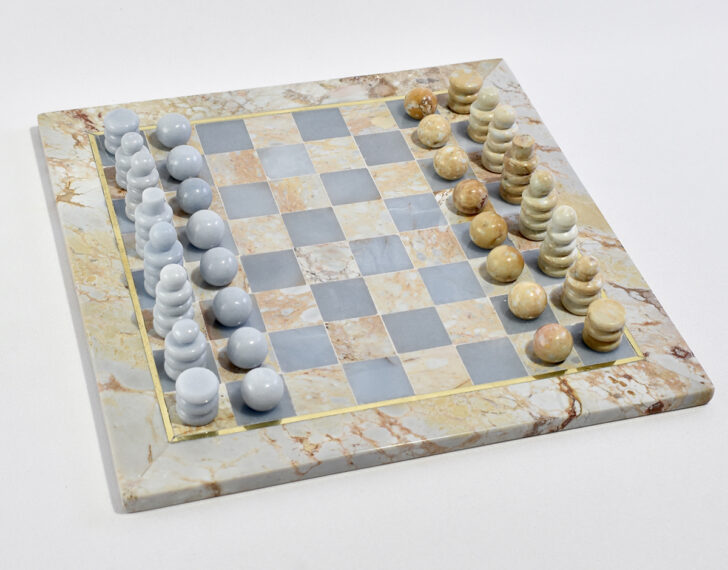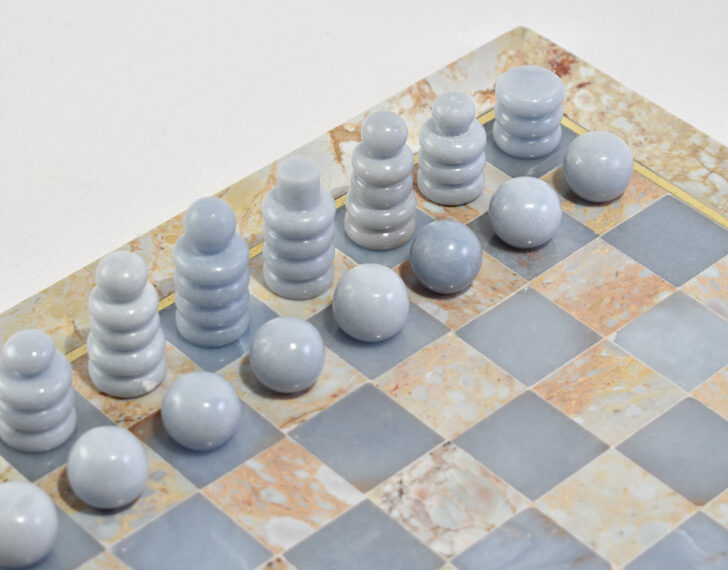 The somewhat unlikely lightning strike of trendy chess may have subsided since The Queen's Gambit, but it's safe to say the impact was made: Take Casa Shop's stunning soapstone and blue celestine board as proof. Accented in brass inlay and handmade by artisans in Peru, it's a beautiful gift or housewarming treasure.
Exhibitions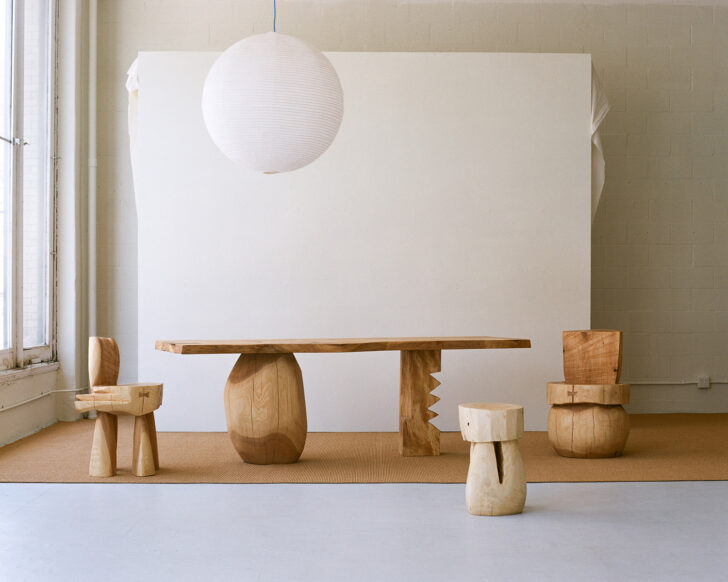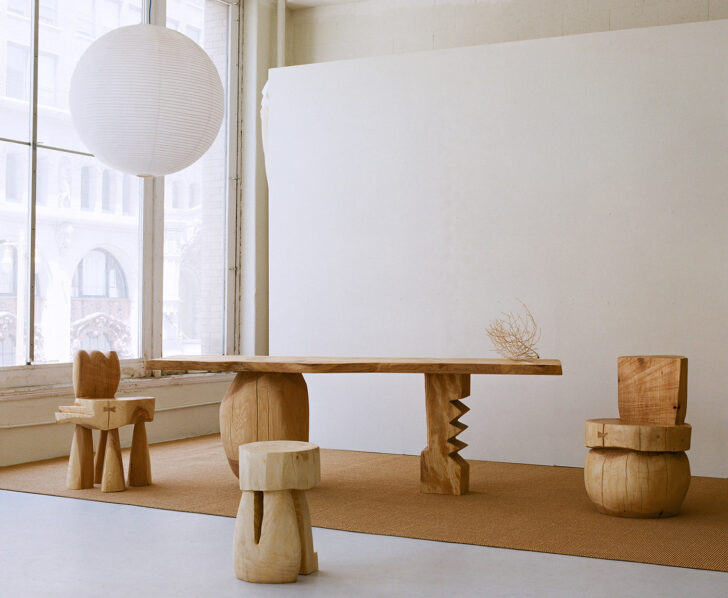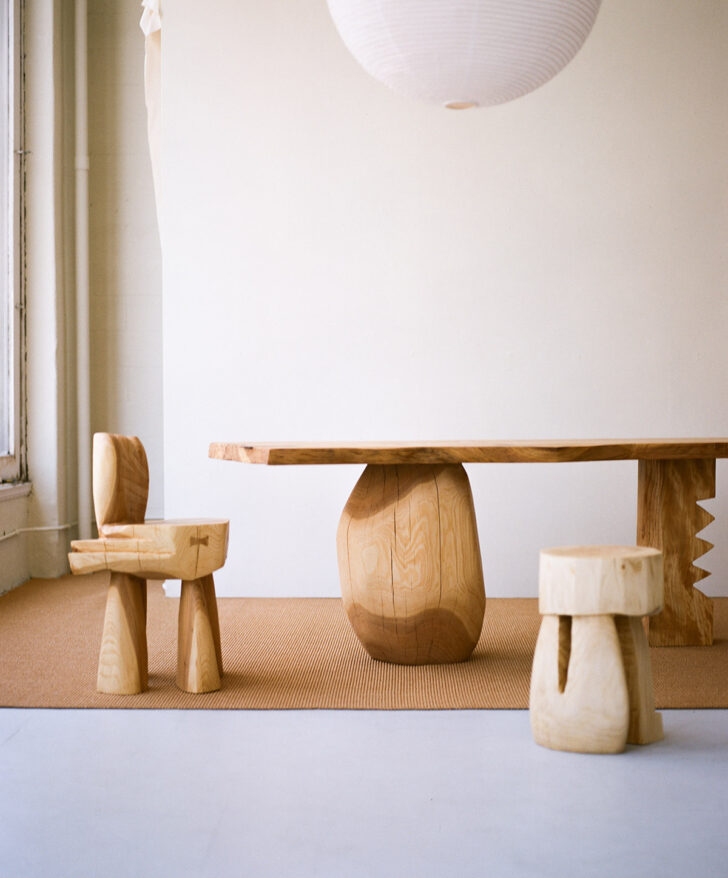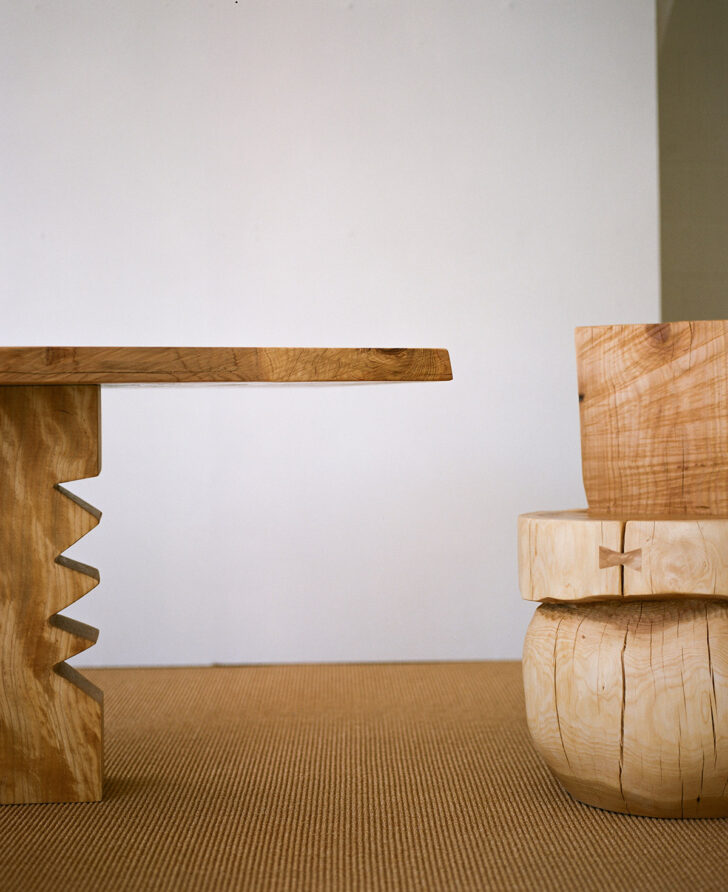 Sustainability doesn't always mean building with seaweed. For Portland-based Vince Skelly, it looked like helping clean up the damage of a particularly bad wind storm that blew through his hometown of Claremont, just outside of Los Angeles. During the storm, some 300 trees were knocked down, which meant plenty of material for Skelly, a sculptor, to work with. The result — chairs, tables, and stools carved from the felled deodar cedar, pine, redwood, live oak, eucalyptus, and magnolia in a show curated and represented by Alex Tieghi-Walker of Tiwa Select — is currently on view at FARAGO Gallery through July 13, and ​​a percentage of sales from works will be going to Sustainable Claremont.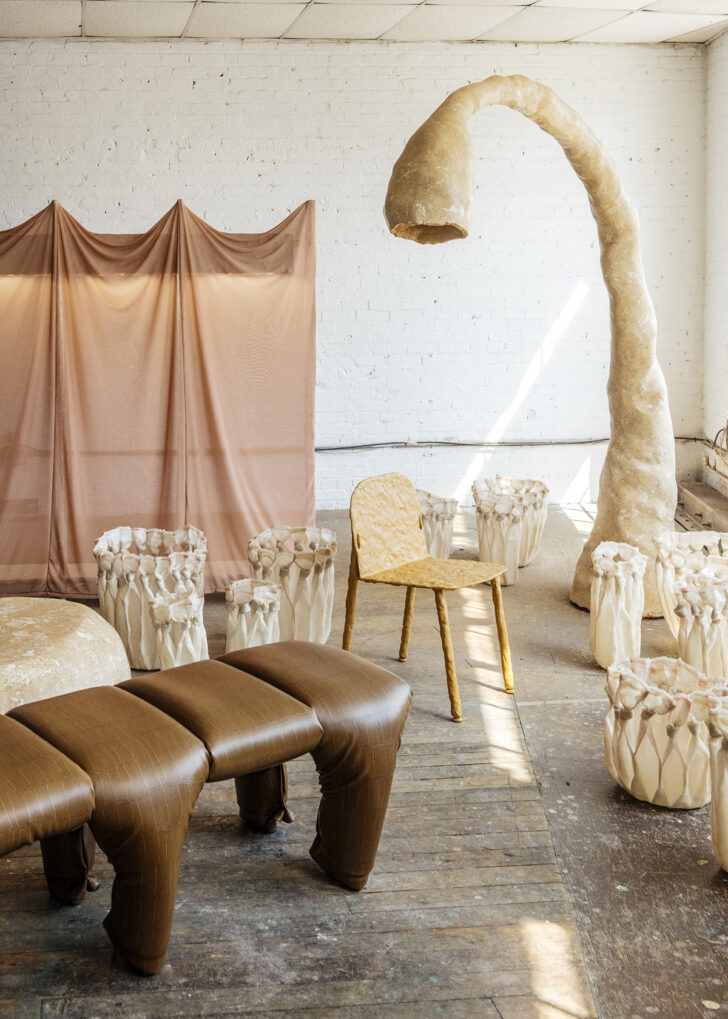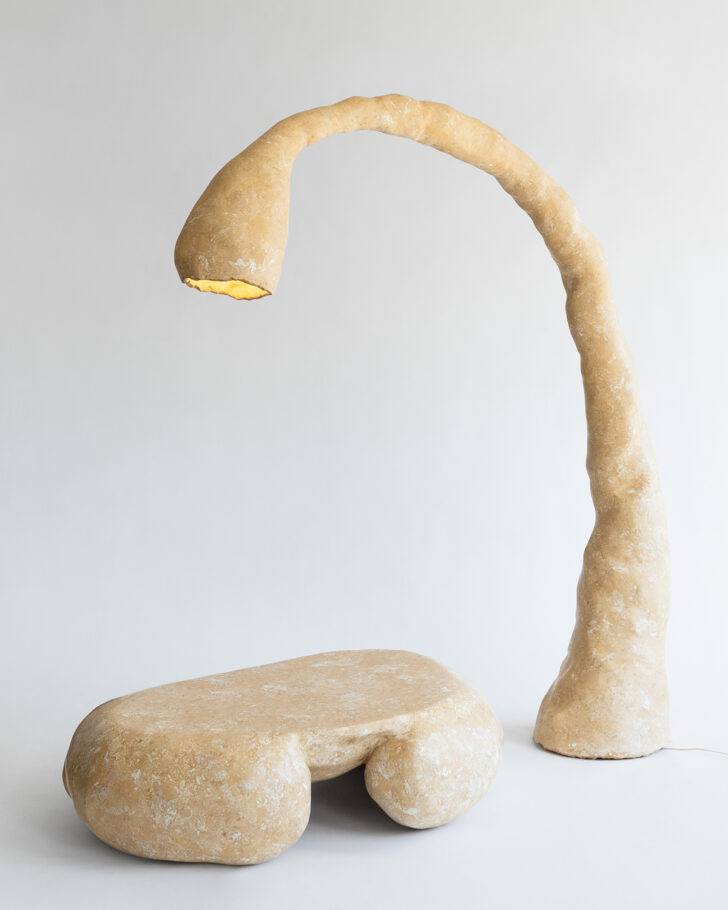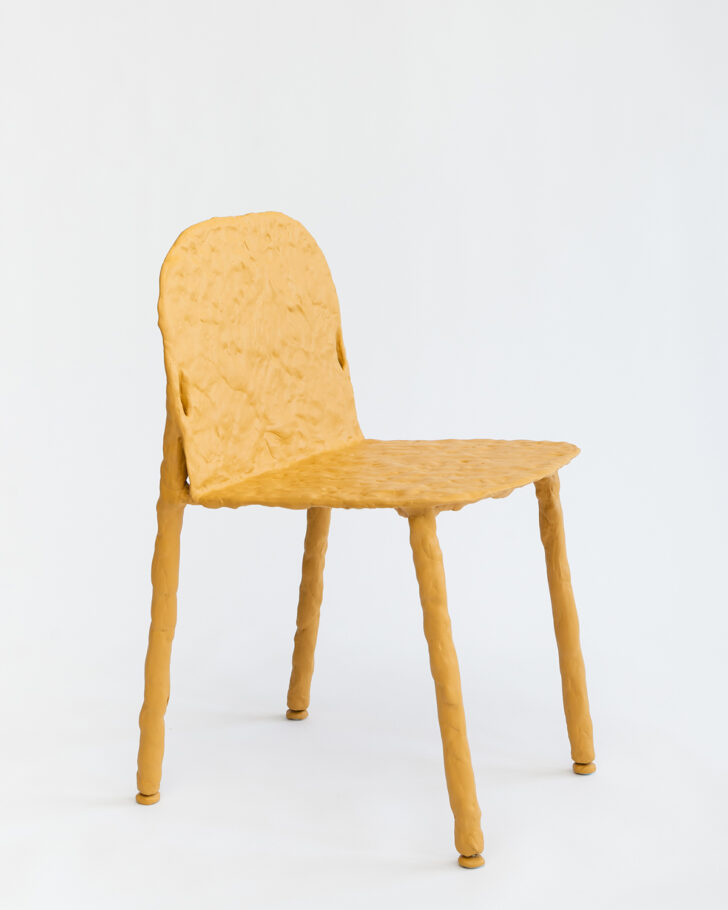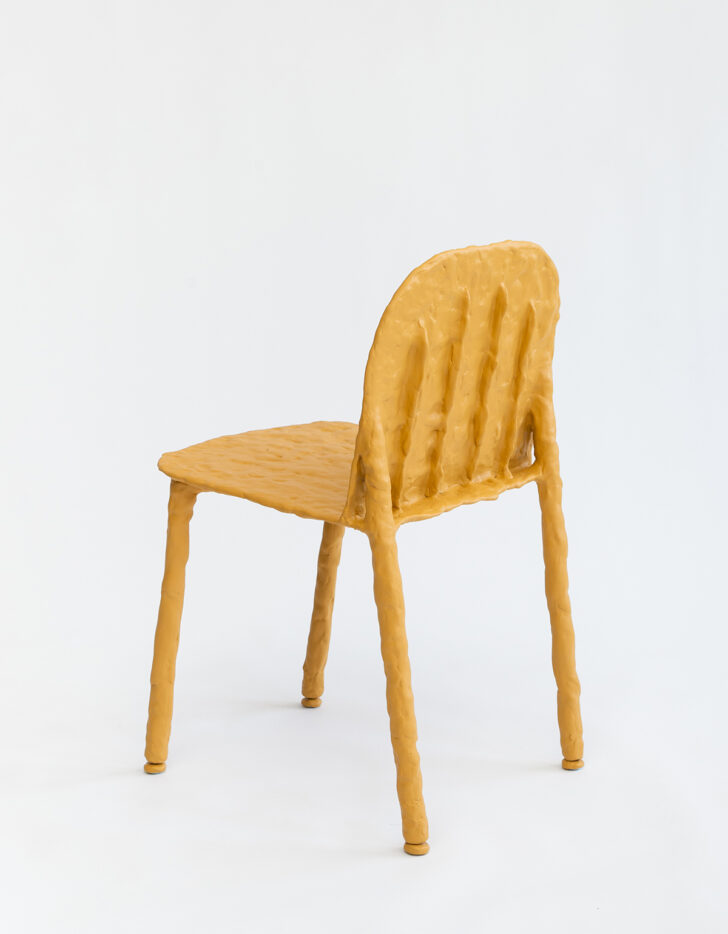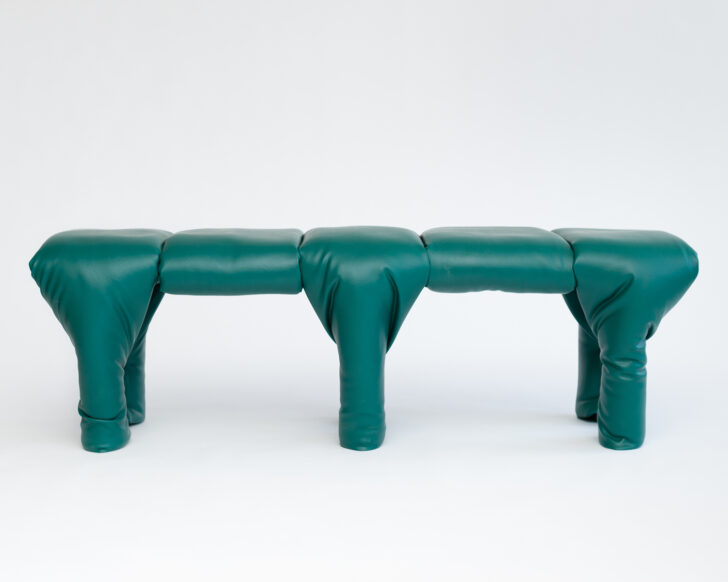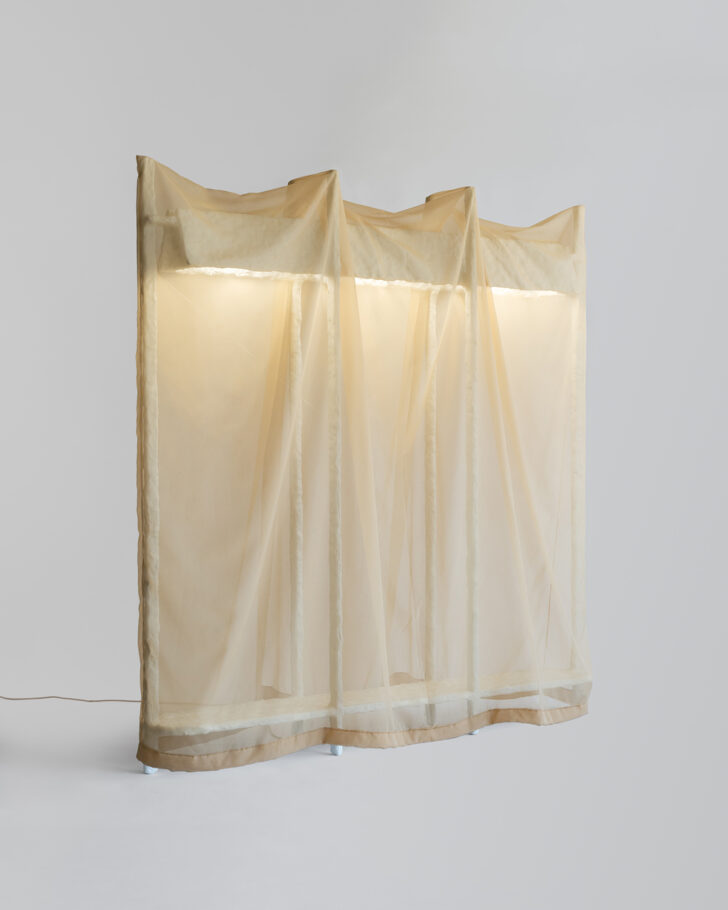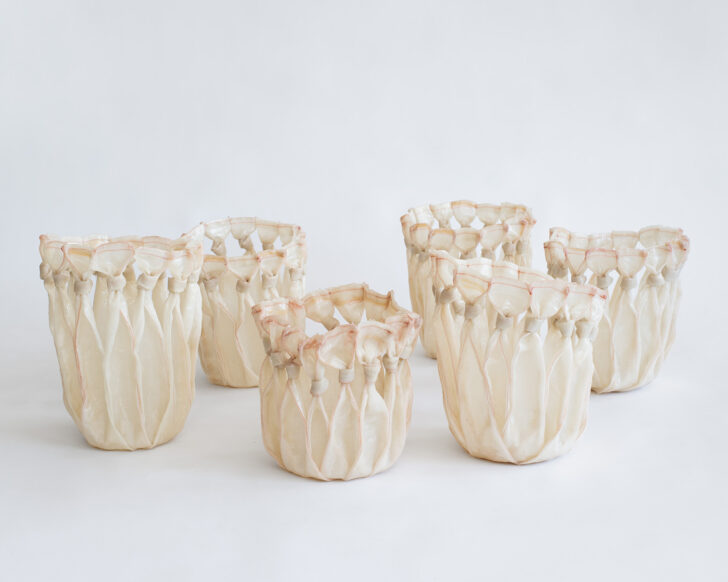 Mottled chairs, baskets that boast a stiff, almost frozen translucence, foam and leather-wrapped benches: There is an obtuse materiality to Ross Hansen's work that makes you squint to discern what exactly one of his pieces feels like or how heavy it is. A new show at Marta Gallery in Los Angeles of Hansen's work, Tino's White Horses, comprises lighting and seating alongside surfaces and vessels exploring malleable mediums like pigmented epoxy resin, faux-leather upholstery, and sewn hemp fiberglass.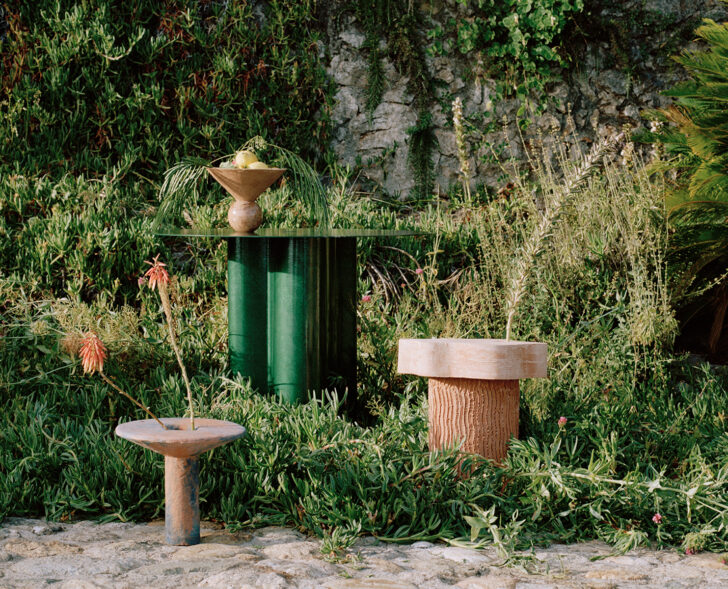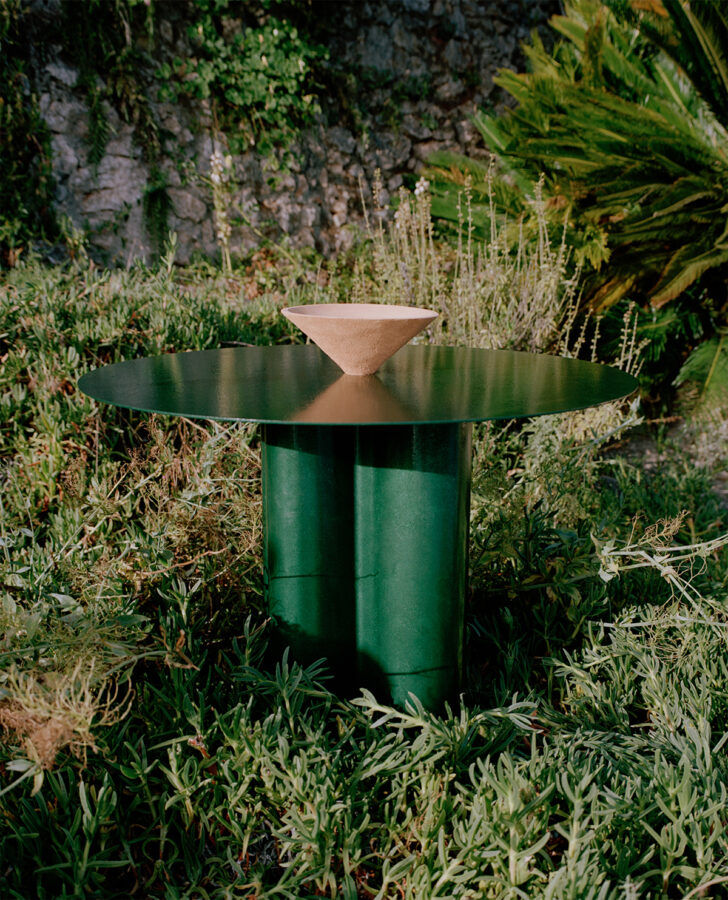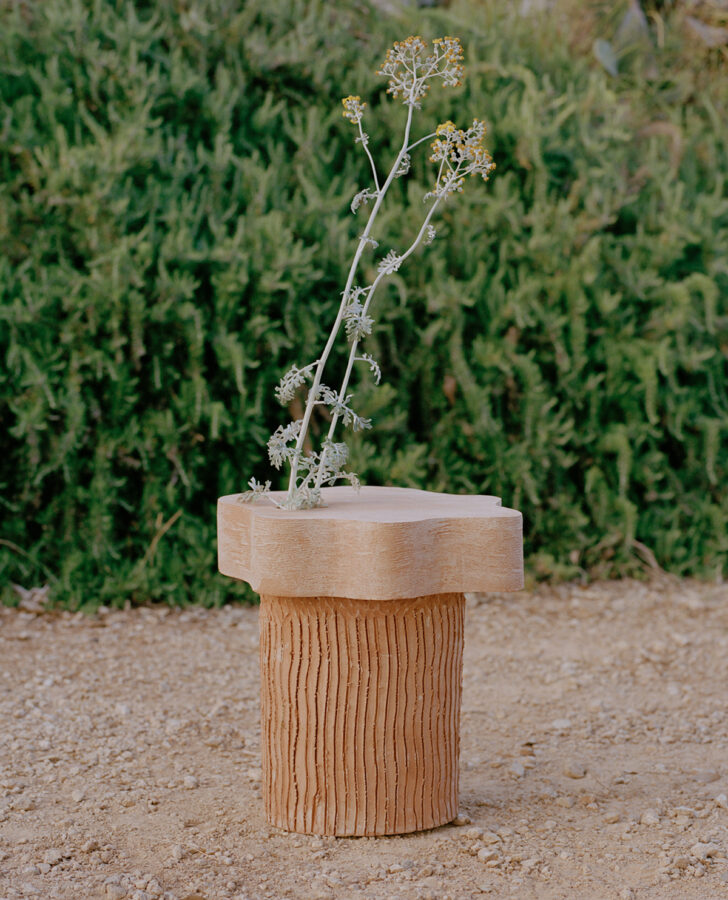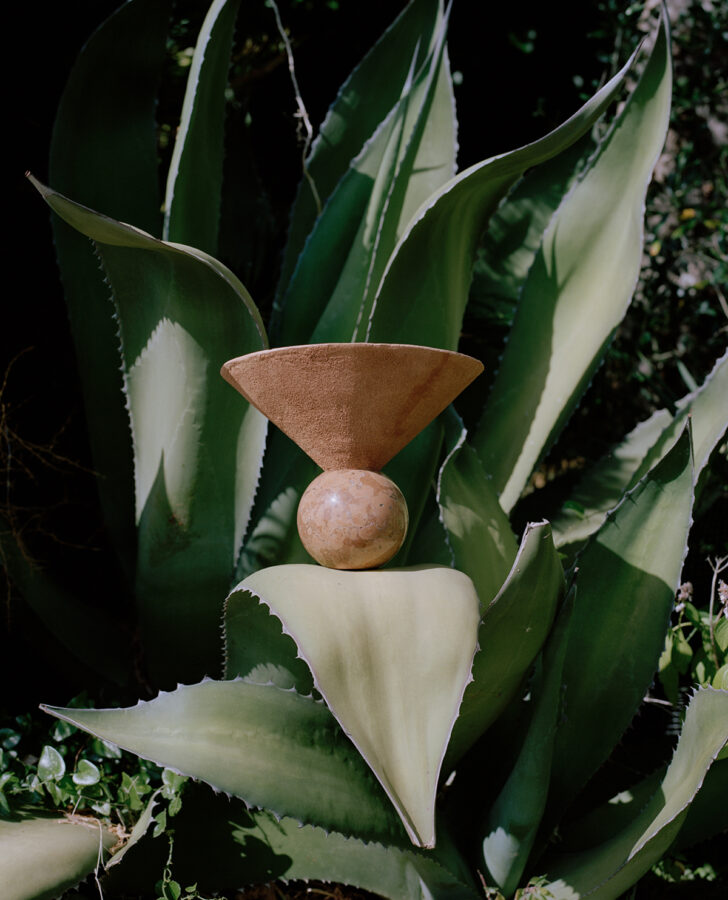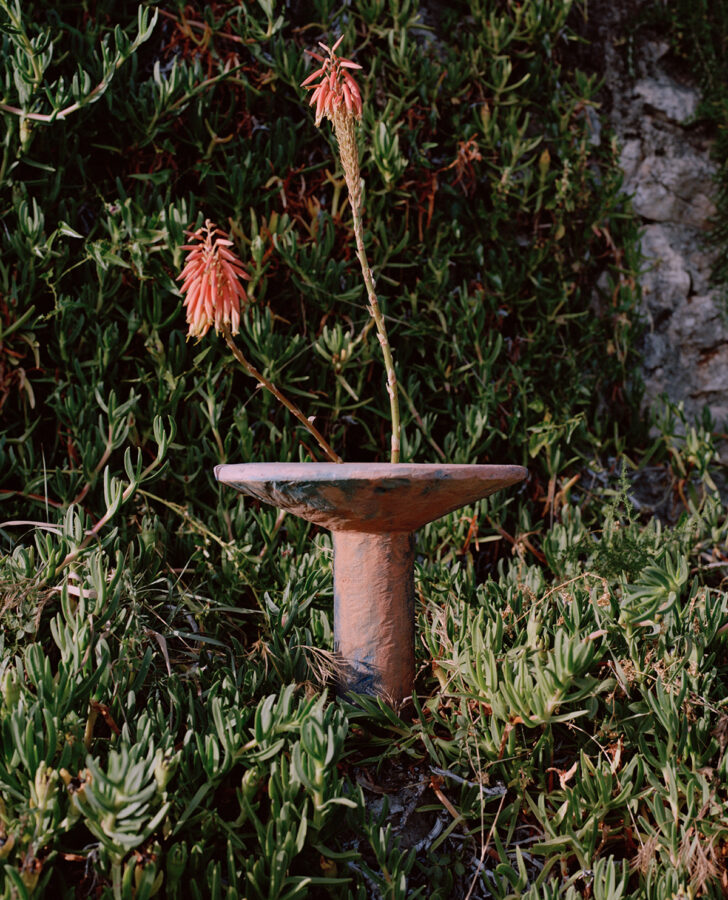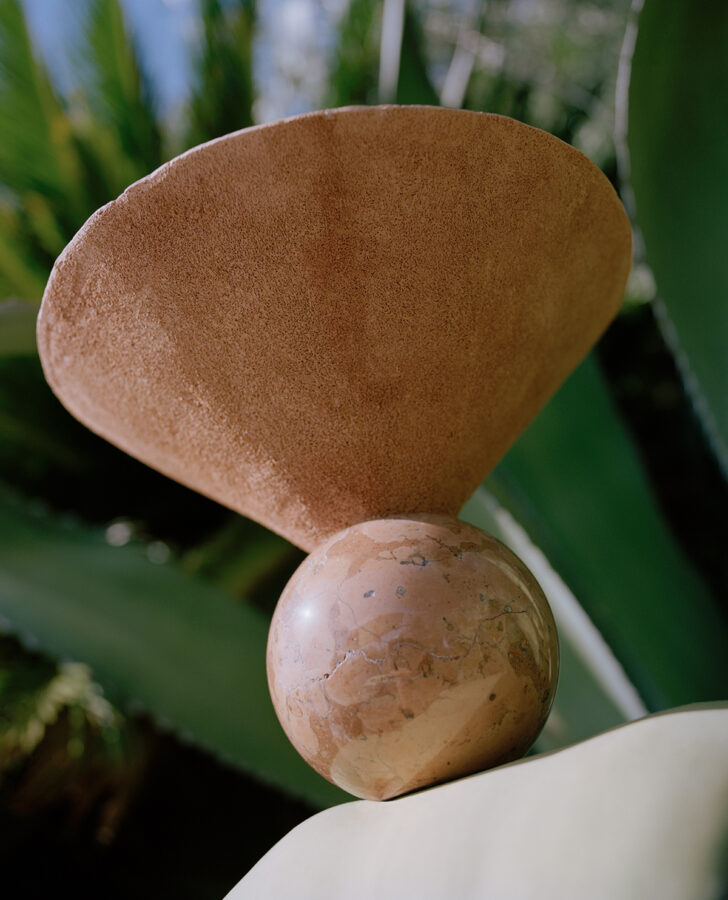 A part of a new residency program with LABottega, Naturamagica presents a collection of objects and small furnishings designed by Federica Elmo alongside images by Bea De Giacomo (who also photographed Elmo's work). The inaugural exhibition features terracotta, marble, powder-coated metal, and expressive textures imitating nature and the elements.