12.03.22
Week of November 28, 2022
A weekly Saturday recap to share with you our favorite links, discoveries, exhibitions, and more from the past seven days. This week: solo shows by Ellen Pong and Eny Lee Parker, a series of chairs inspired by Surrealist avant-garde paintings, the launch of a new furniture label by Adi Goodrich, and a collection of tables and cabinets encased in a patchwork of semiprecious stone.
Discoveries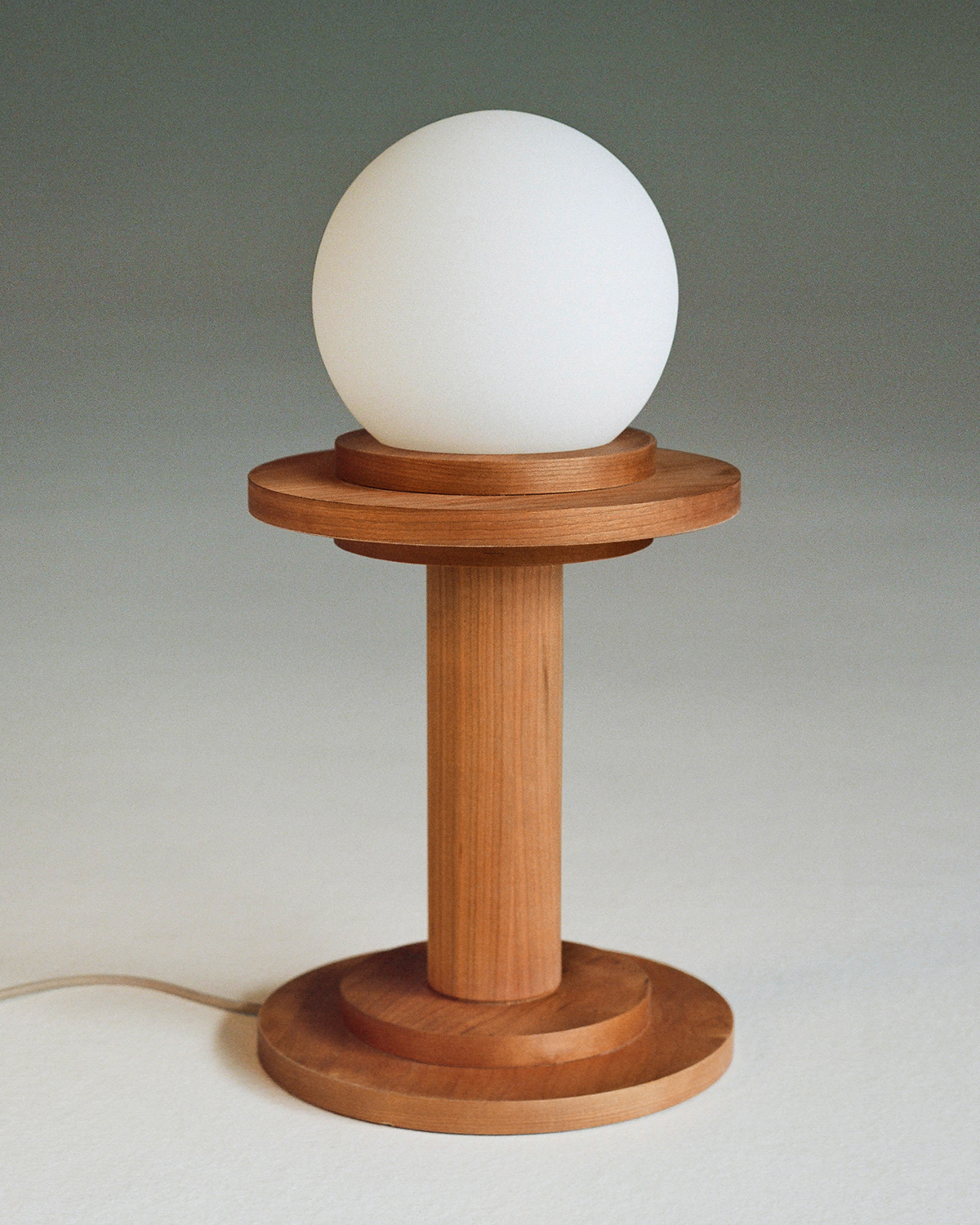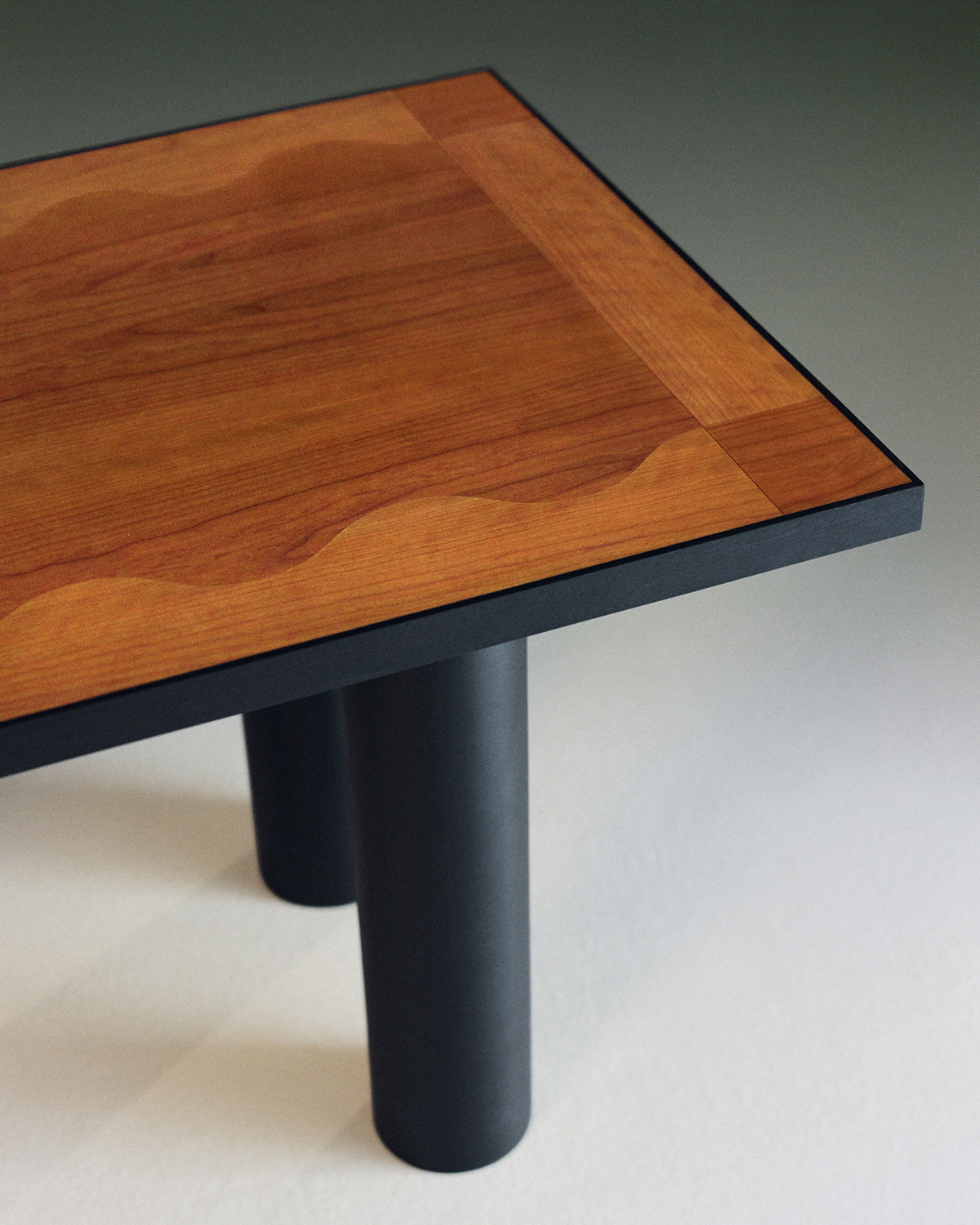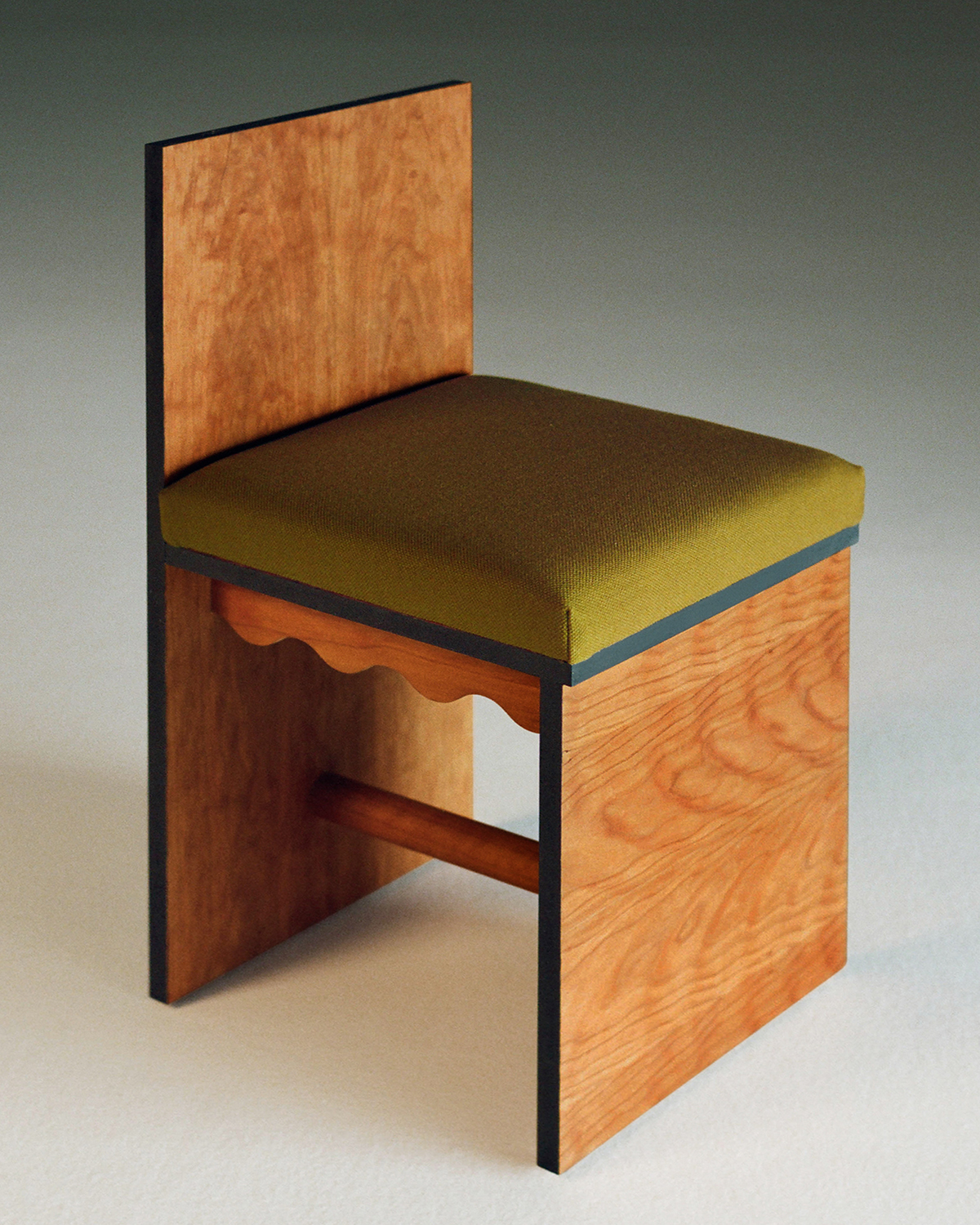 Can't keep up with all the things that L.A. creative Adi Goodrich gets up to? Join the club! When we met her nearly a decade ago she was a creative director and designer making sets, videos, and other visuals; more recently she expanded into interior design, and last month she launched her first furniture collection. Called Sing-Thing (a play on her studio name, Sing Sing), it consists of lamps, chairs, and tables made primarily from cherry wood and laminate. "I wanted to create a furniture line that was rooted in clever efficiency, using pre-cut 4′ x 8′ sheets and then assembling all the pieces in my studio — a small yet mighty 8'x10' space that's hardly bigger than a full sheet of plywood," Goodrich says. "I call it my female Enzo Mari approach." Shop the full collection here.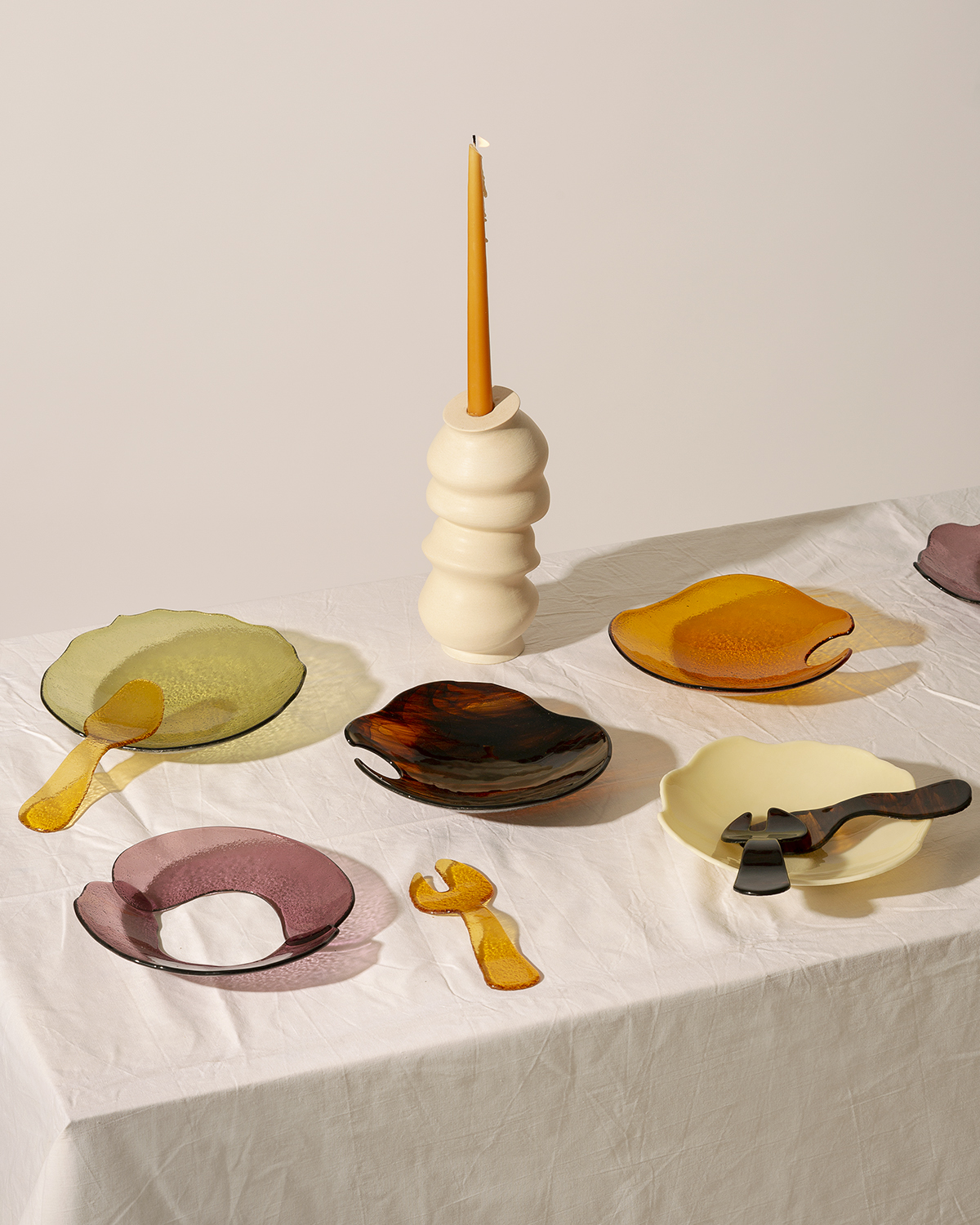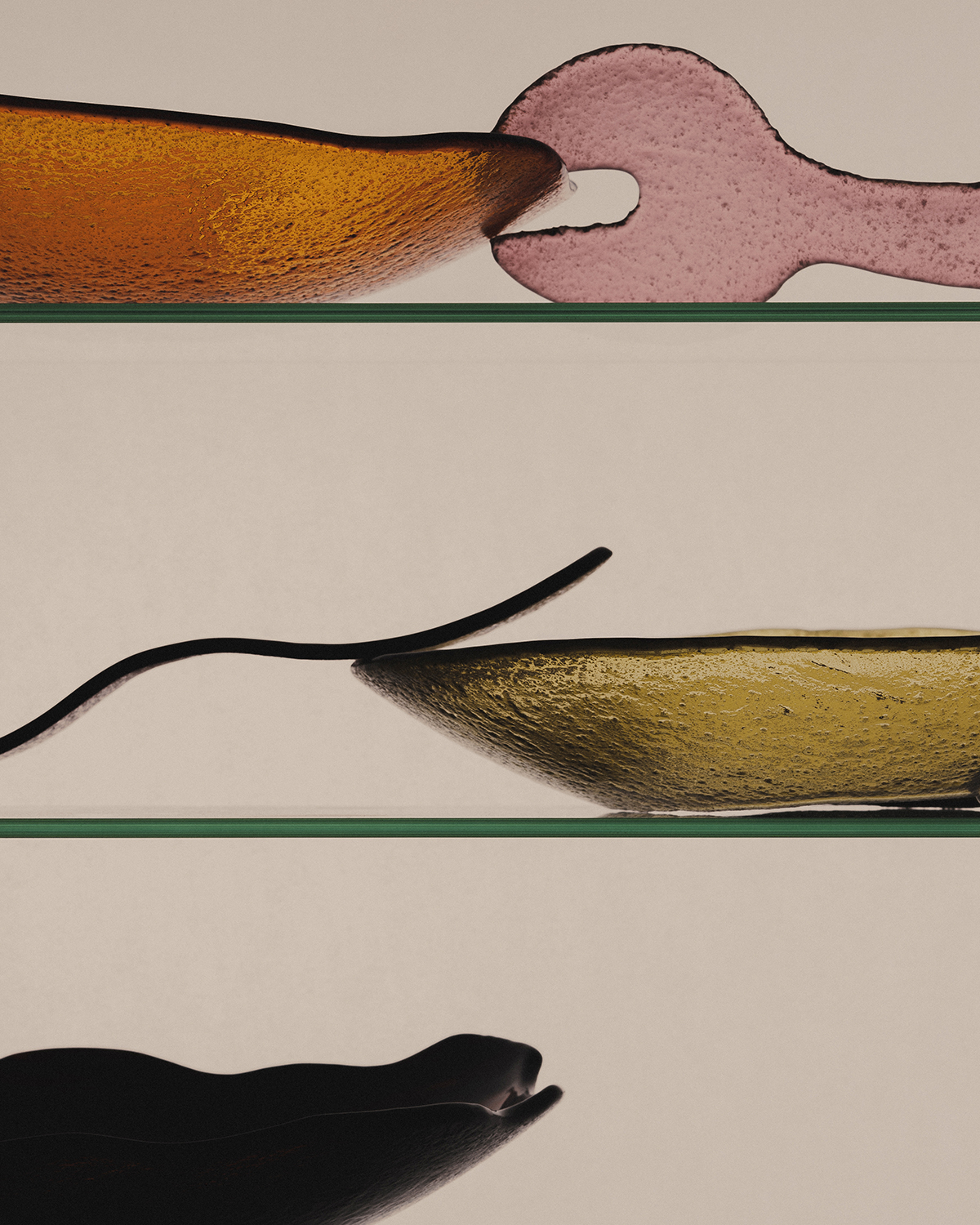 For the latest collection from Los Objetos Decorativos, the Spanish housewares brand, founder and designer Rosa Rubio worked with fused glass to create bowls and serving utensils in freeform shapes that are never exactly alike. She then collaborated with two photographers — Eva Carasol, above, and Yoongeun Shin, below — to capture their abstract shapes and textures.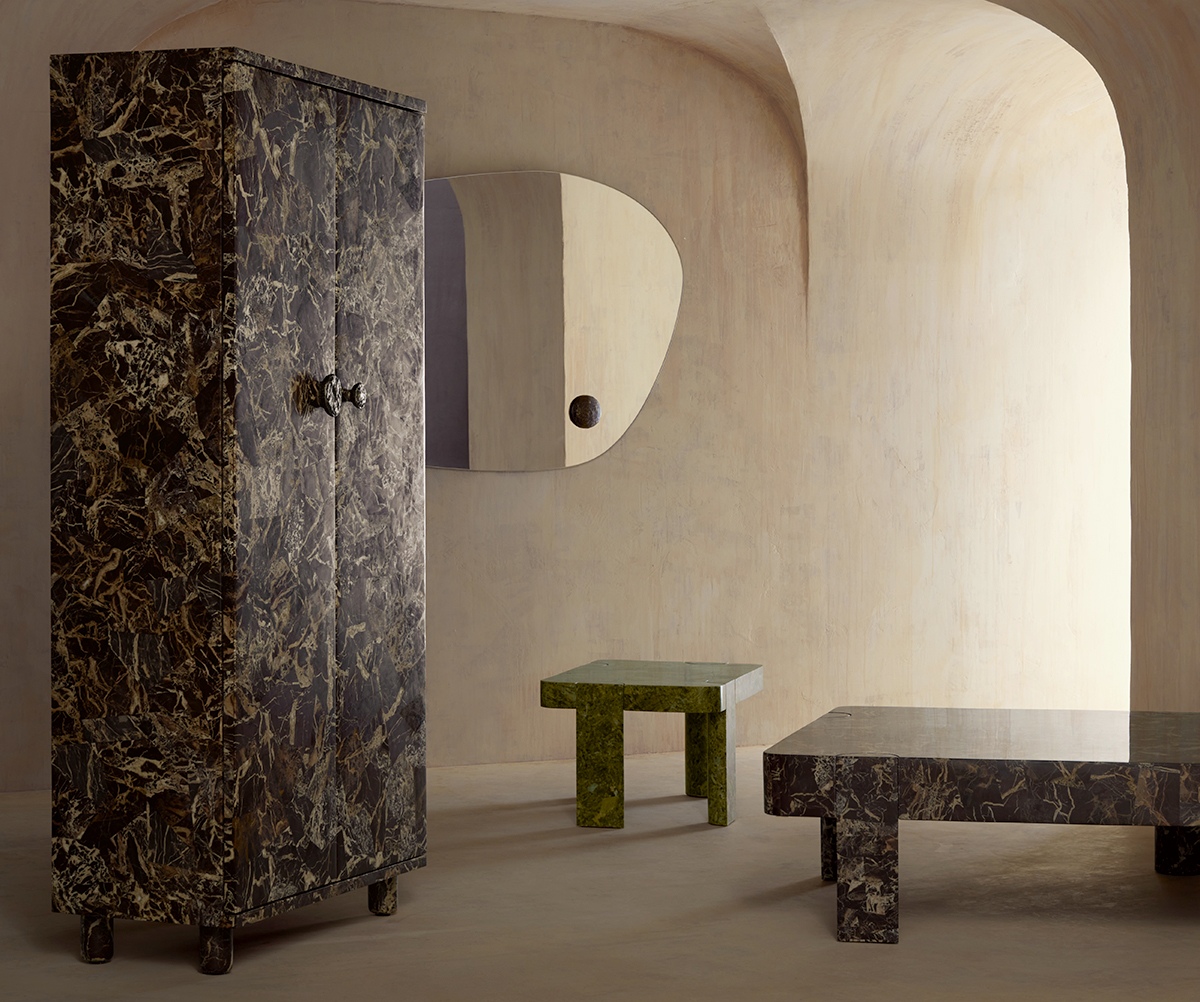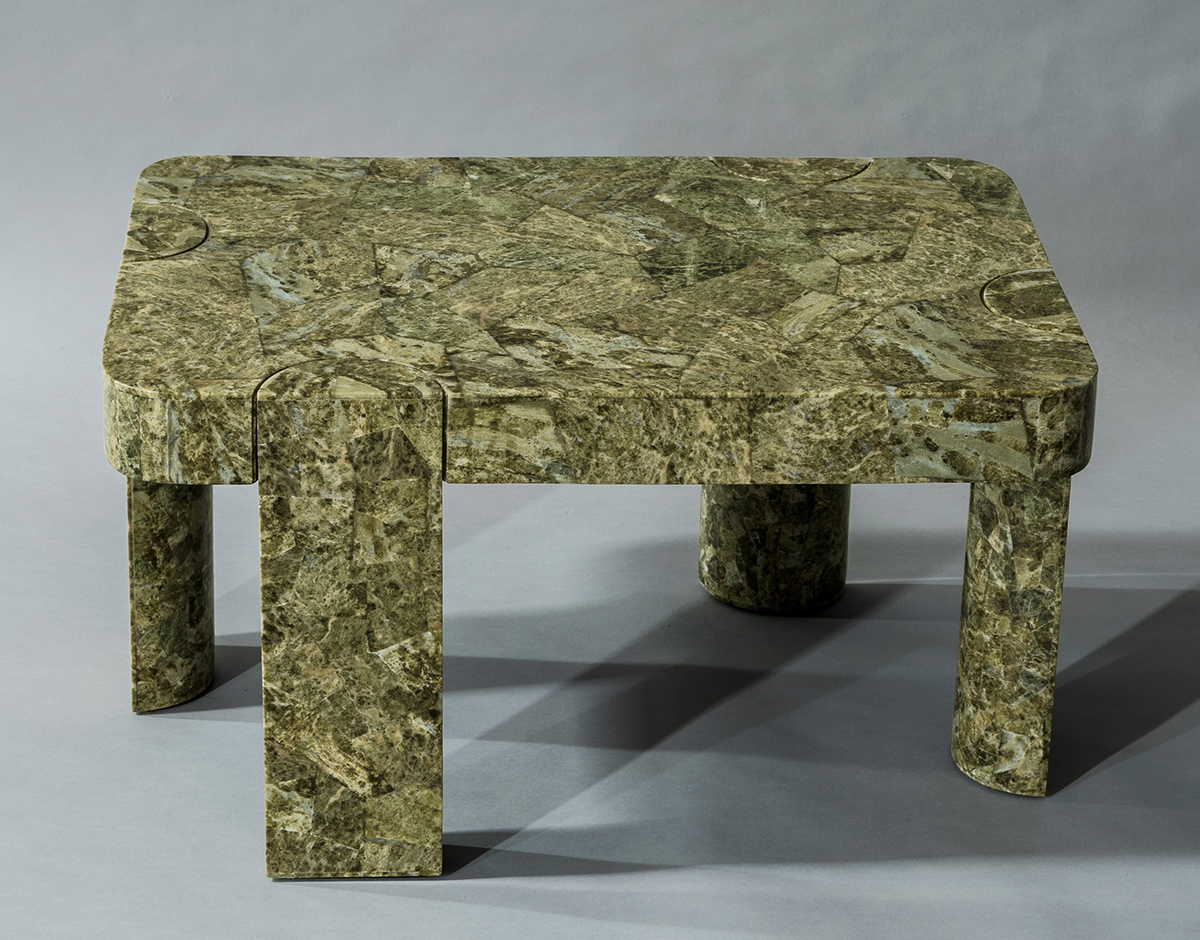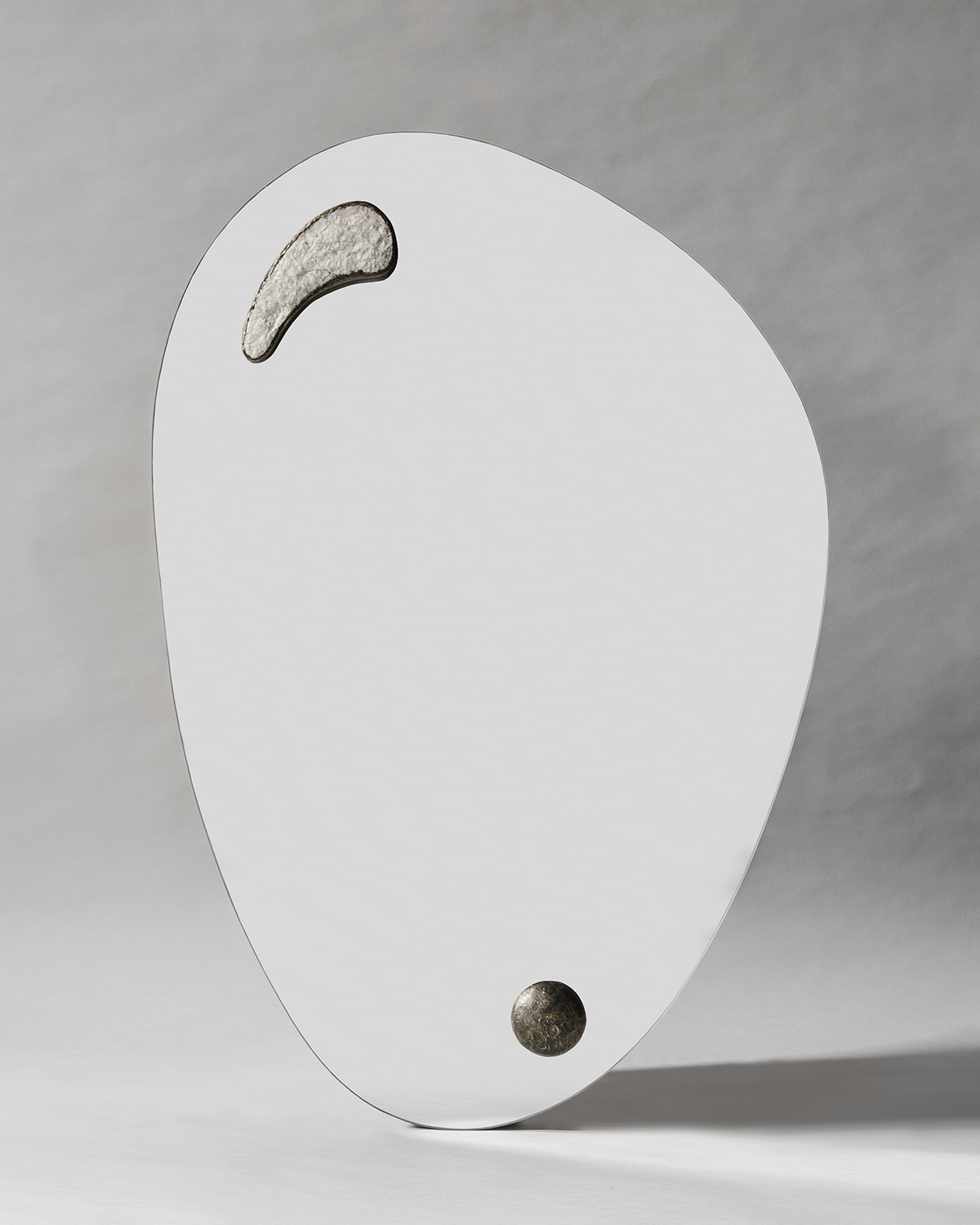 Inspired by traditional Indian jewelry-making techniques, the Demi and Gem collection by New York– and New Delhi–based DeMuro Das pushes the limits of the furniture studio's work with  semi-precious stone, and marquetry techniques in particular: the Gem cabinet is lined in a patchwork of claret dolomite, the Gem mirror is studded with a chunk of howlite encased in bronze, and the Demi tables are lined in green vesuvianite and claret dolomite.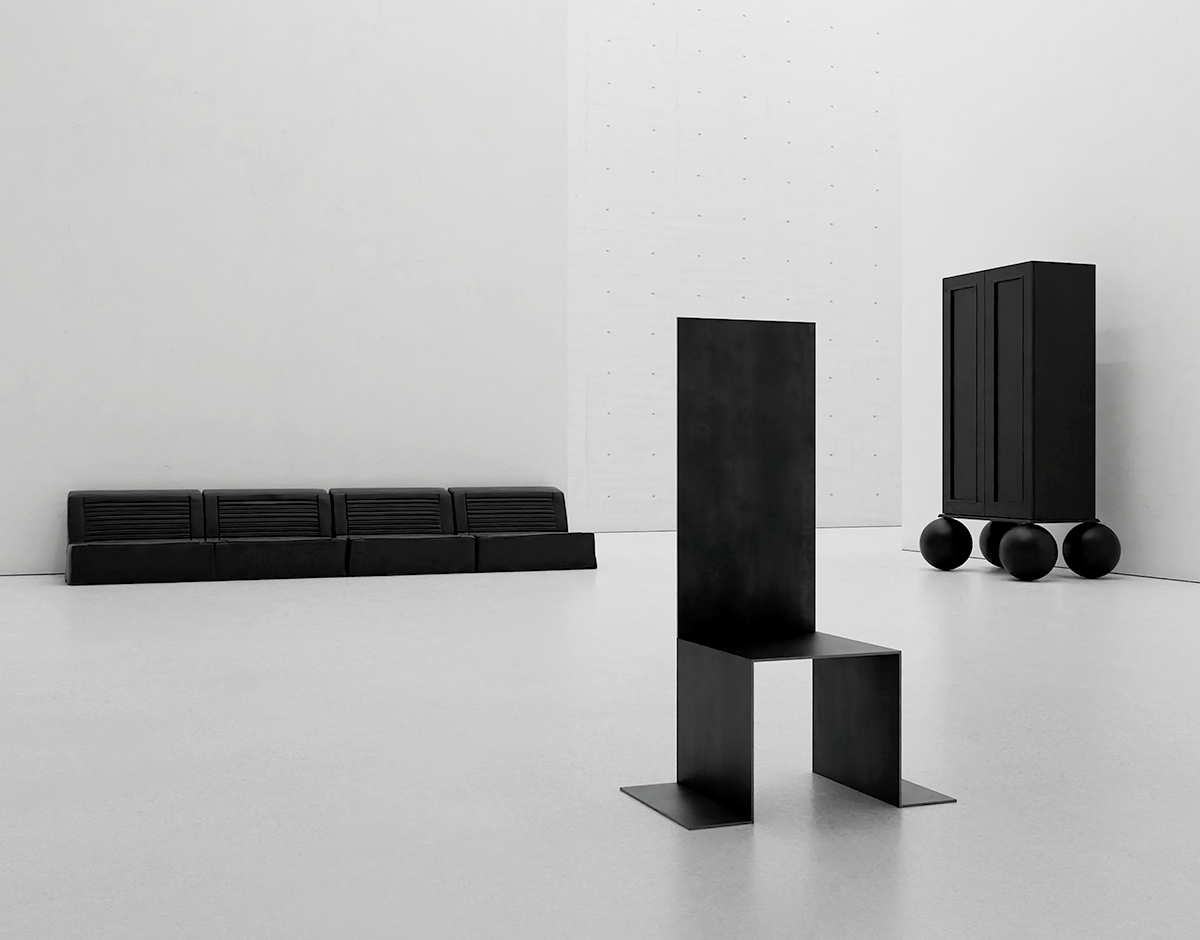 The three-year-old furniture label Editions 8888 champions industrial materials, Brutalism, and the rejection of comfort as a design ideal. Founder Jean-Michel Gadoua recently debuted his latest collection for the project, Ghost Limbs, which comprises a pine cabinet on giant wooden ball feet, a planar blackened-steel chair, and a leather sofa that TBH doesn't look all that uncomfortable to us.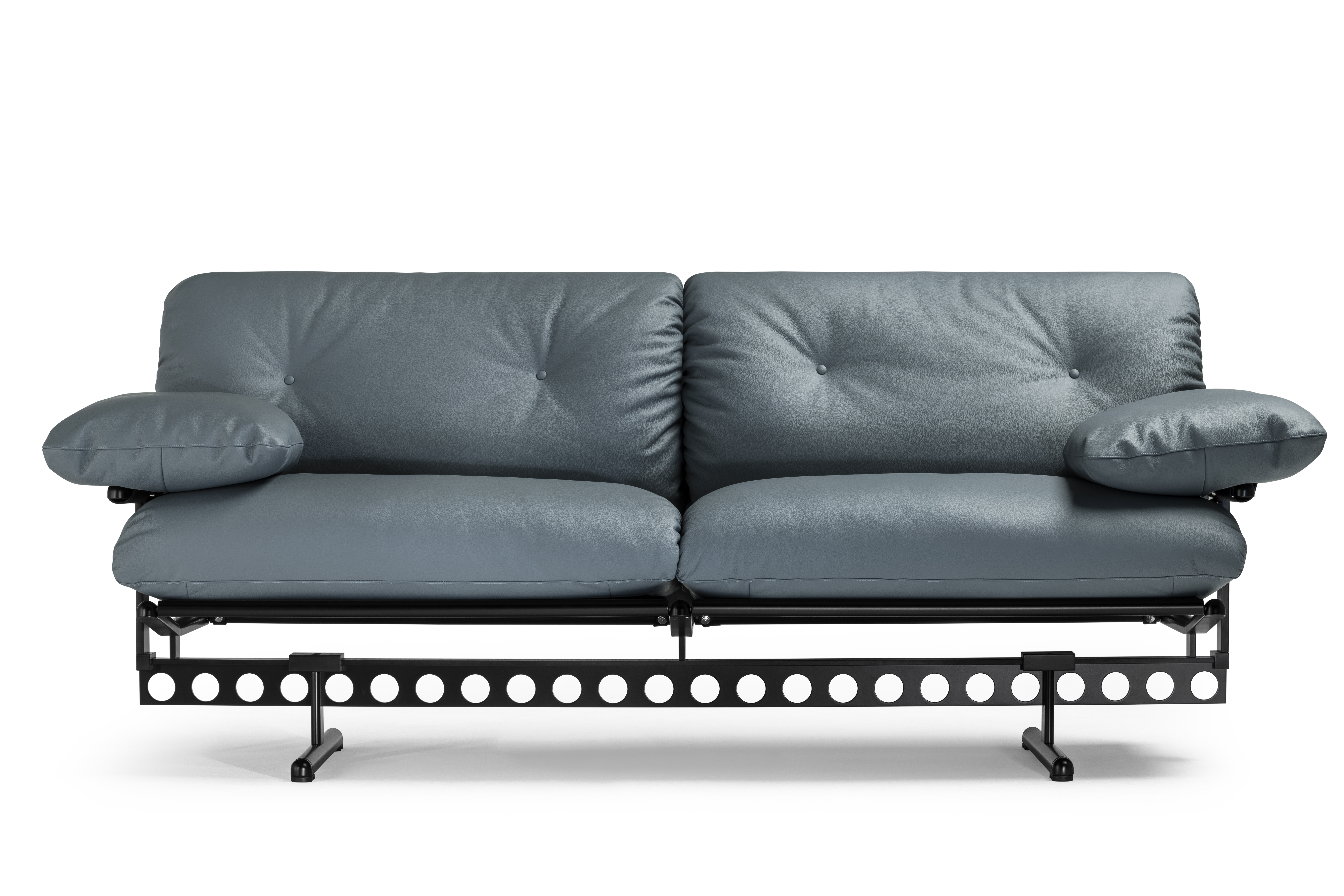 This sofa is also an homage to Brutalism — as well as "a protest against bourgeois conformism," or at least that's what it was intended to be when it was first designed, by Pierluigi Cerri, back in 1982. Considering it's just been re-released by Poltrona Frau in the brand's luxury leather upholstery, it's most likely going to be marketed to the bourgie crowd, but if they end up with this badass thing instead of the same old same old, we're into it.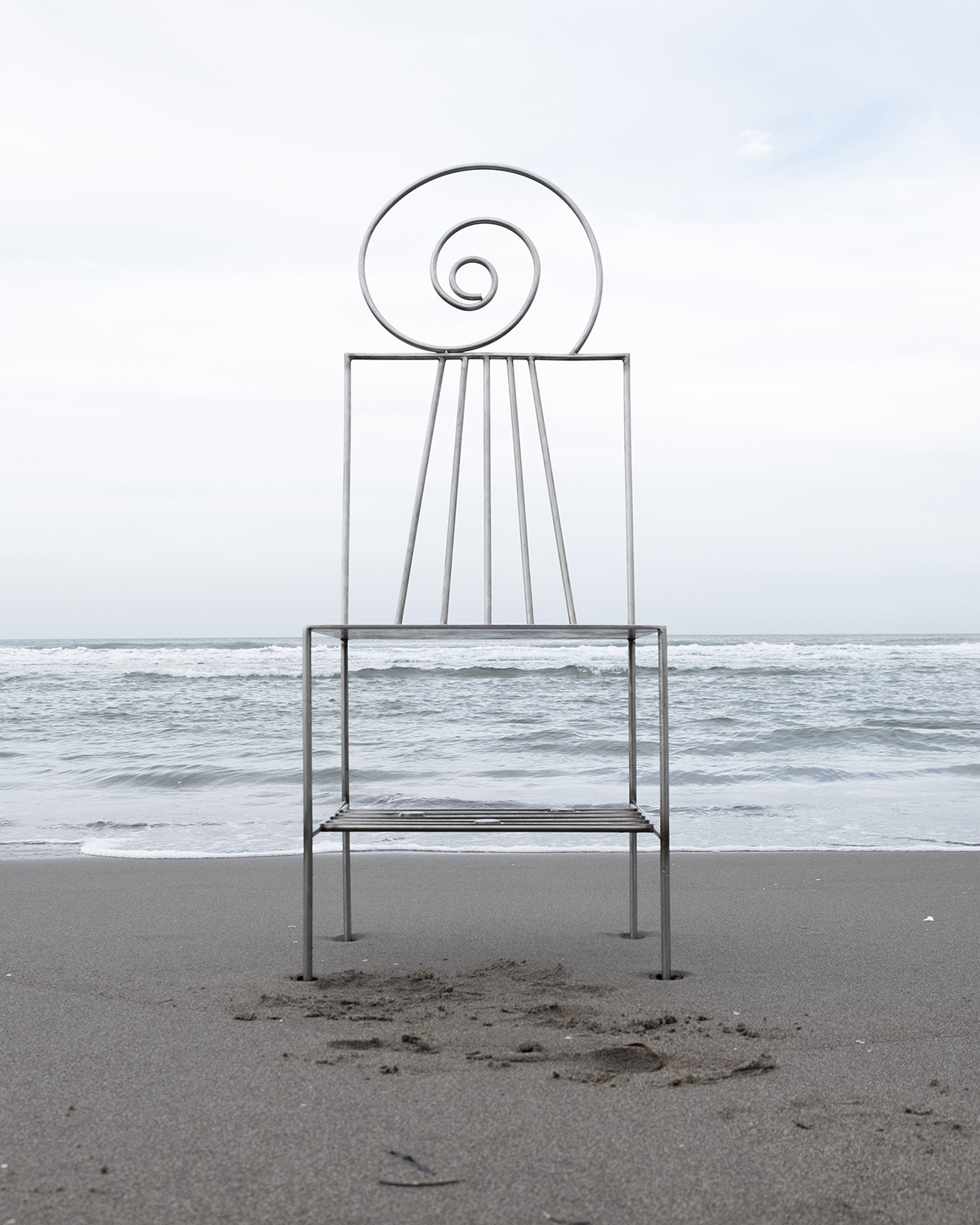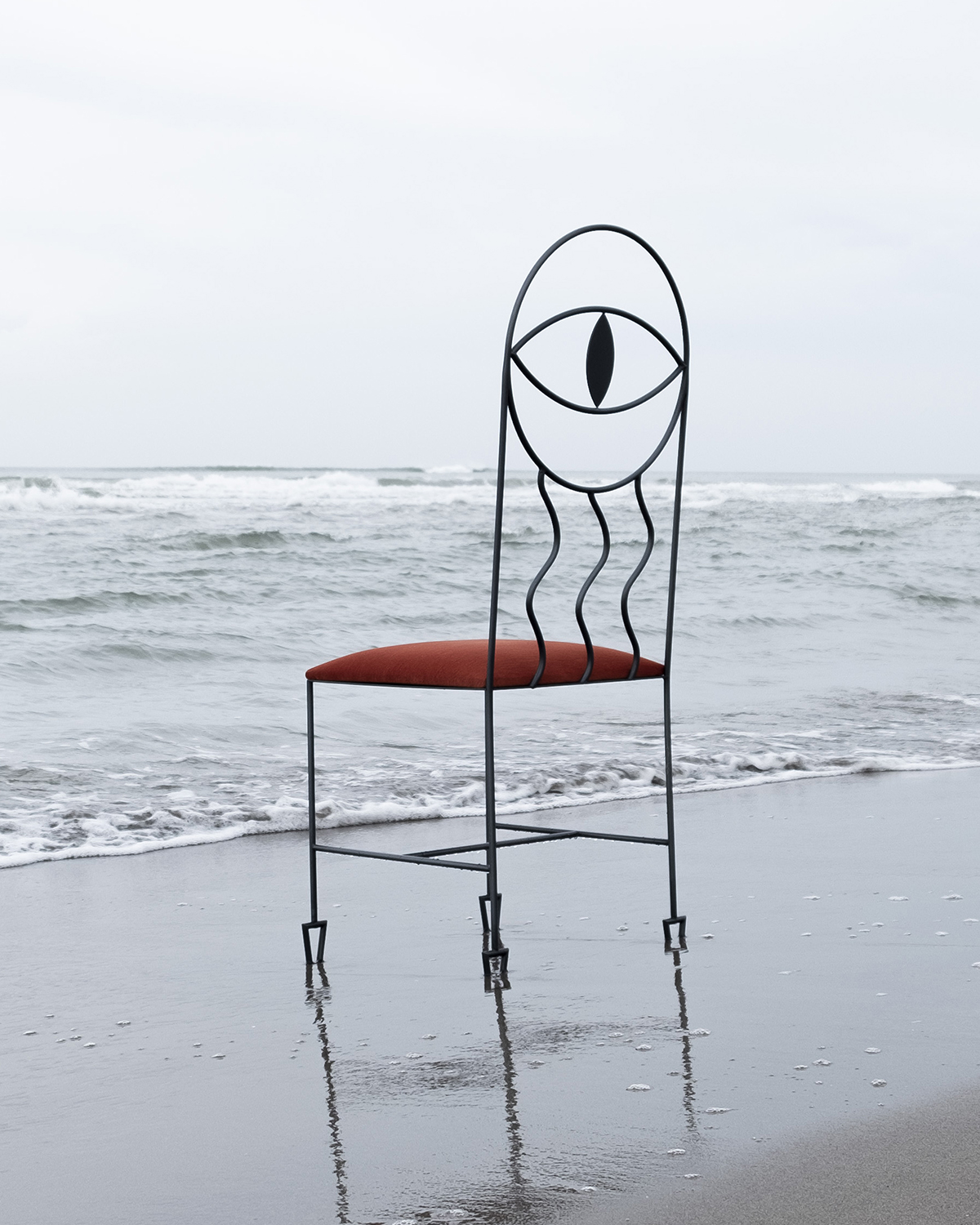 Italian designer Marta Quinto has just released a new series of eight metal-frame chairs called Surrealista, where each one was inspired by a moment or motif in a Surrealist avant-garde painting. Above, the spiral of Melody echoes the ram's horn in Salvador Dali's portrait of Picasso, while the Ciclope below references the disembodied eye at the center of Rene Magritte's Le Monde Poetique II painting. We imagine she'll be unveiling the full series here soon.
Interiors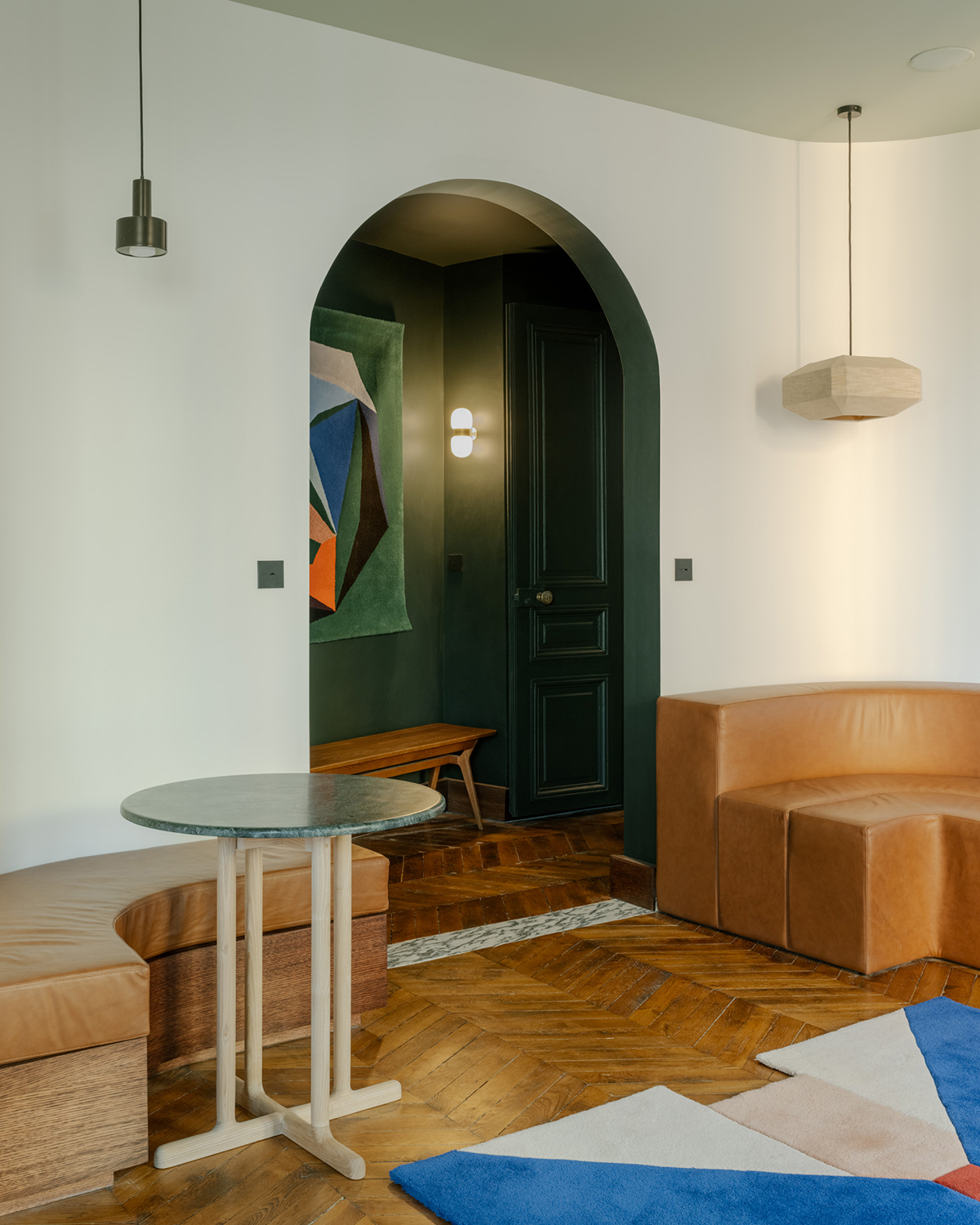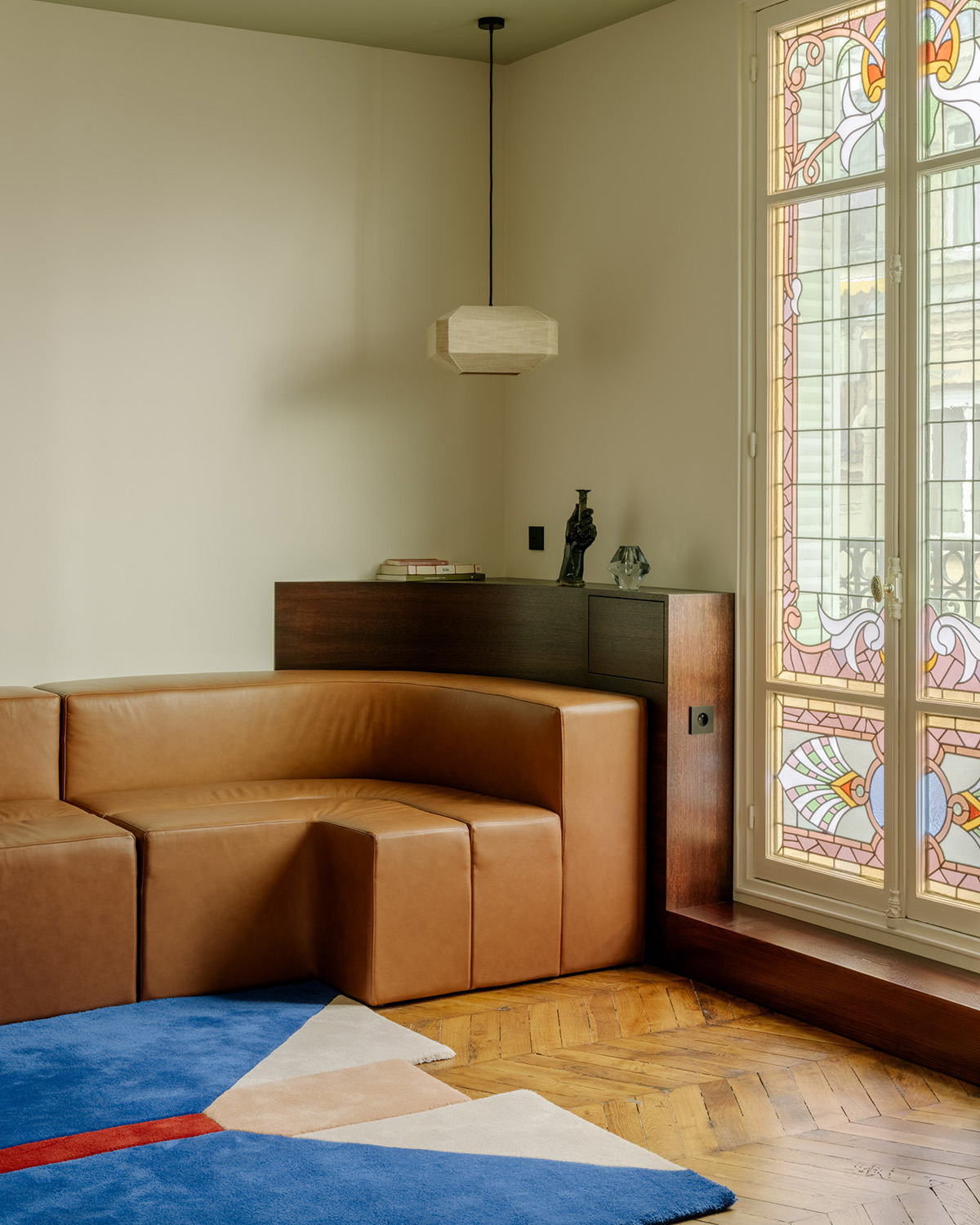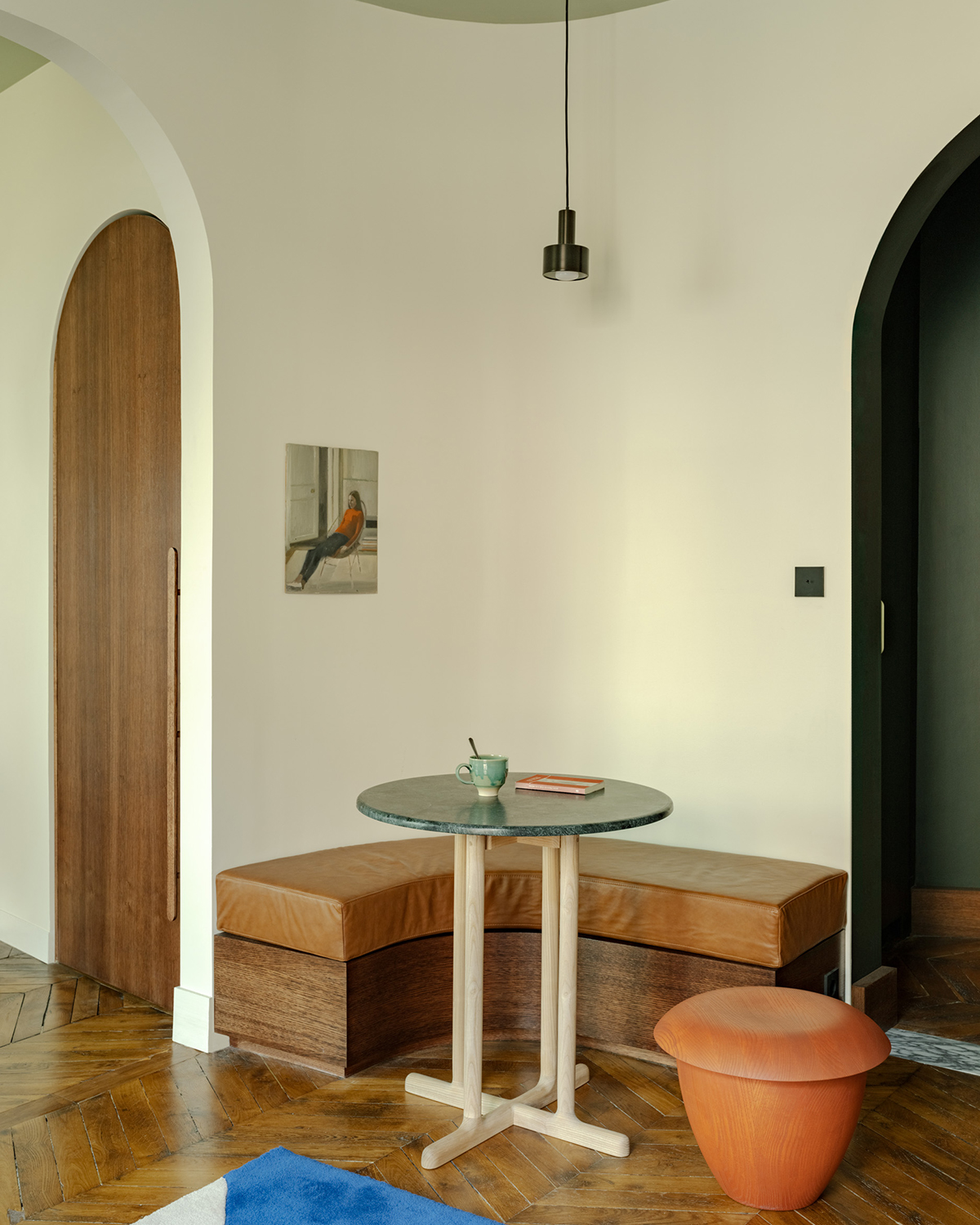 This private apartment in an Art Nouveau-style building in Paris is the latest project of interior designer Louis Denavaut, who retained the space's existing arched doorways and stained-glass windows but added contemporary built-ins and custom-made oak furniture "in the spirit of the 1920s or 1970s, but with a contemporary design." (The project was a full renovation, but I only chose images of the living room above because I liked it so much.)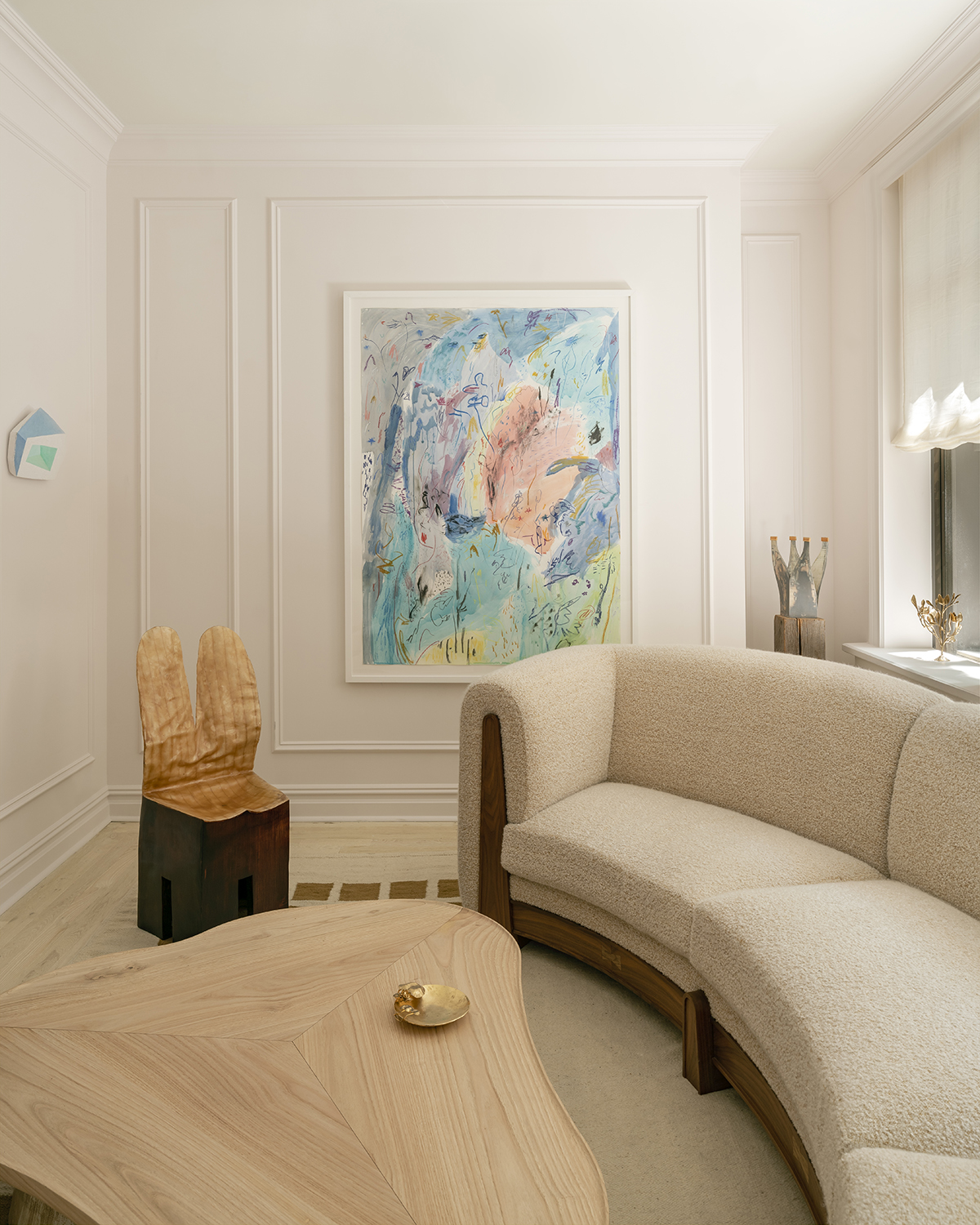 The house-showroom trend shows no signs of letting up, with the latest being a new space for the online design store Invisible Collection, inside a townhouse on NYC's Upper East Side that's been reimagined with interiors by Garcé & Dimofski. Considering the debut of the company happened partly by way of private showings inside the founder's Pierre Yovanovitch–designed Central Park penthouse (!) it's a fitting progression for the brand.
Exhibitions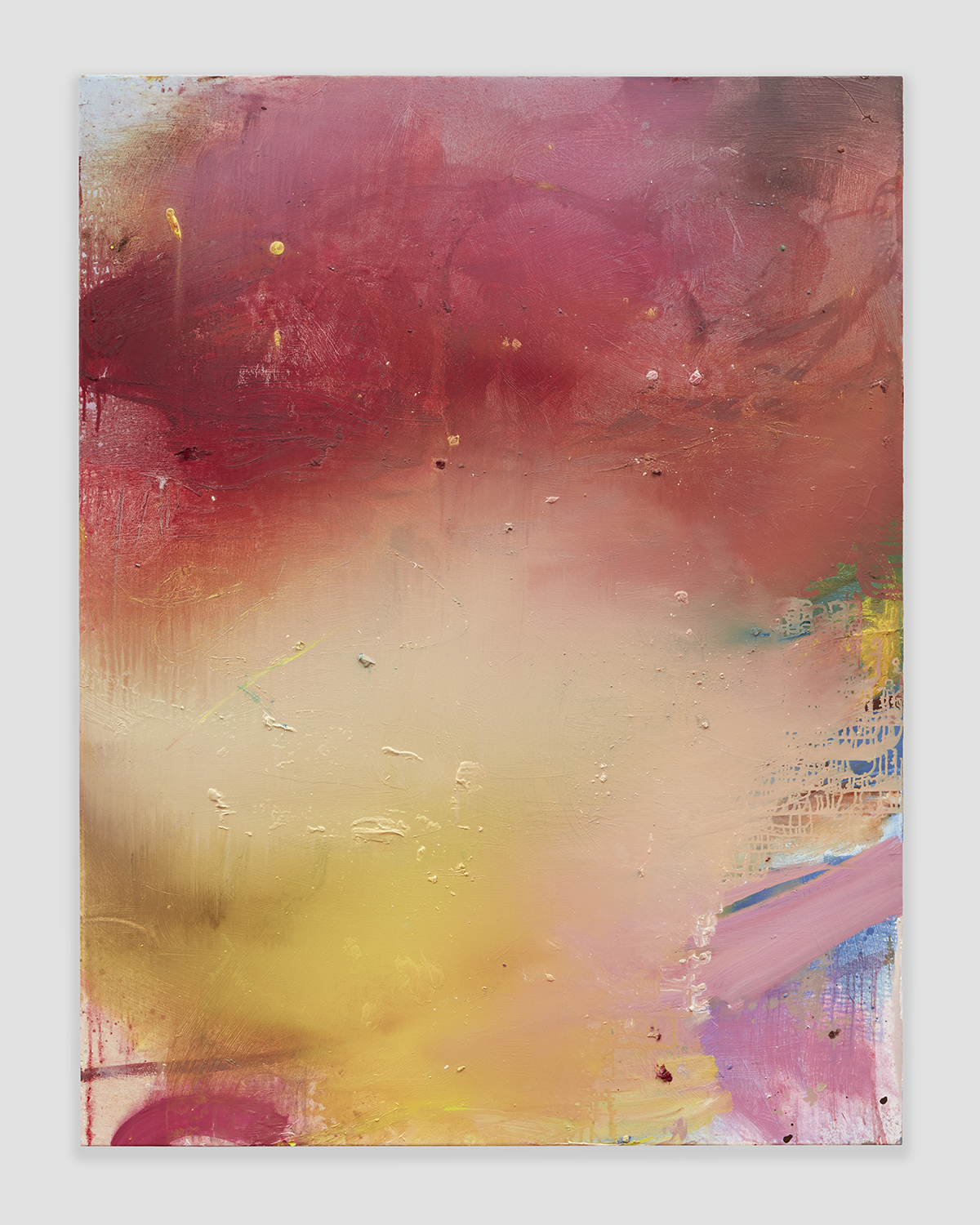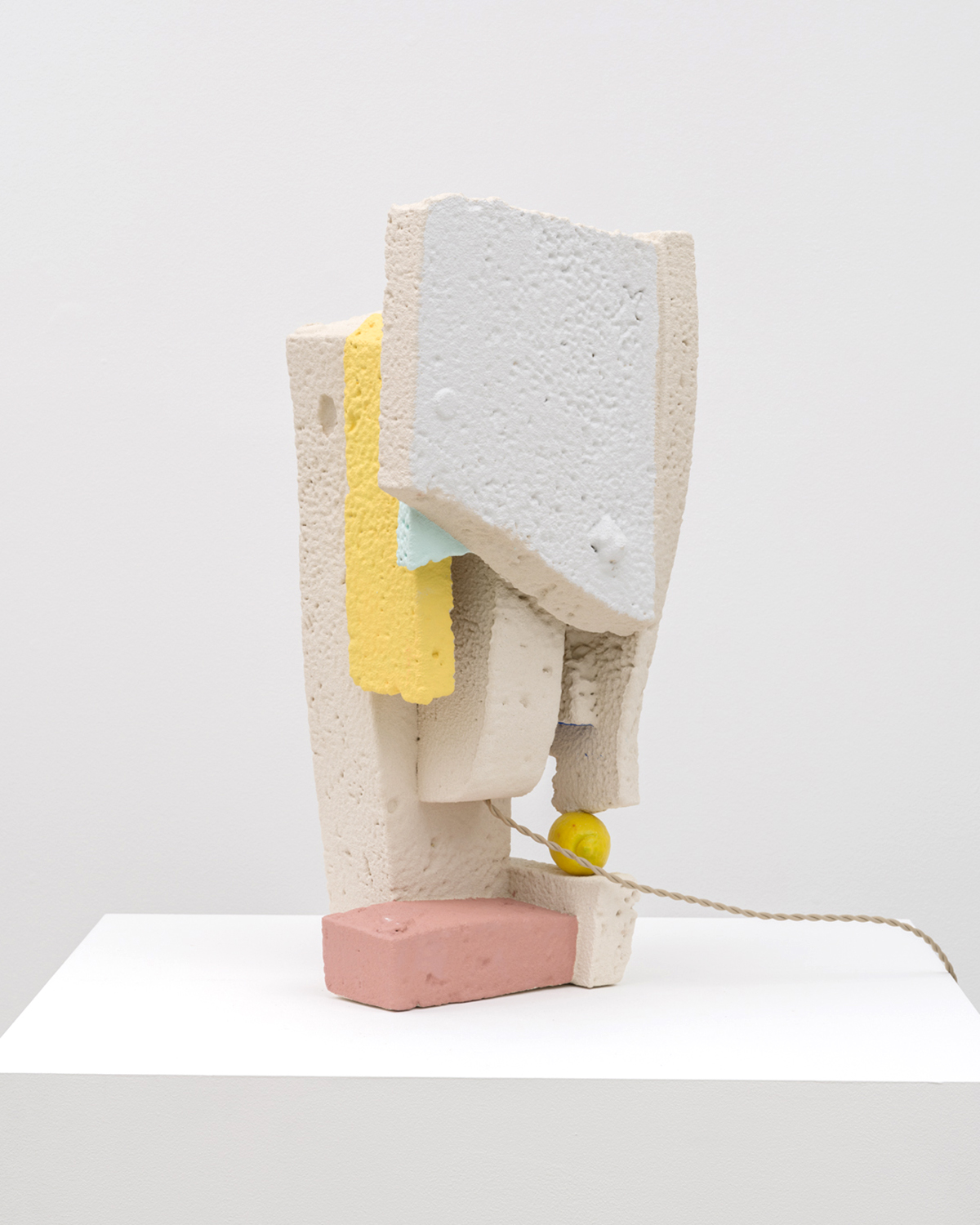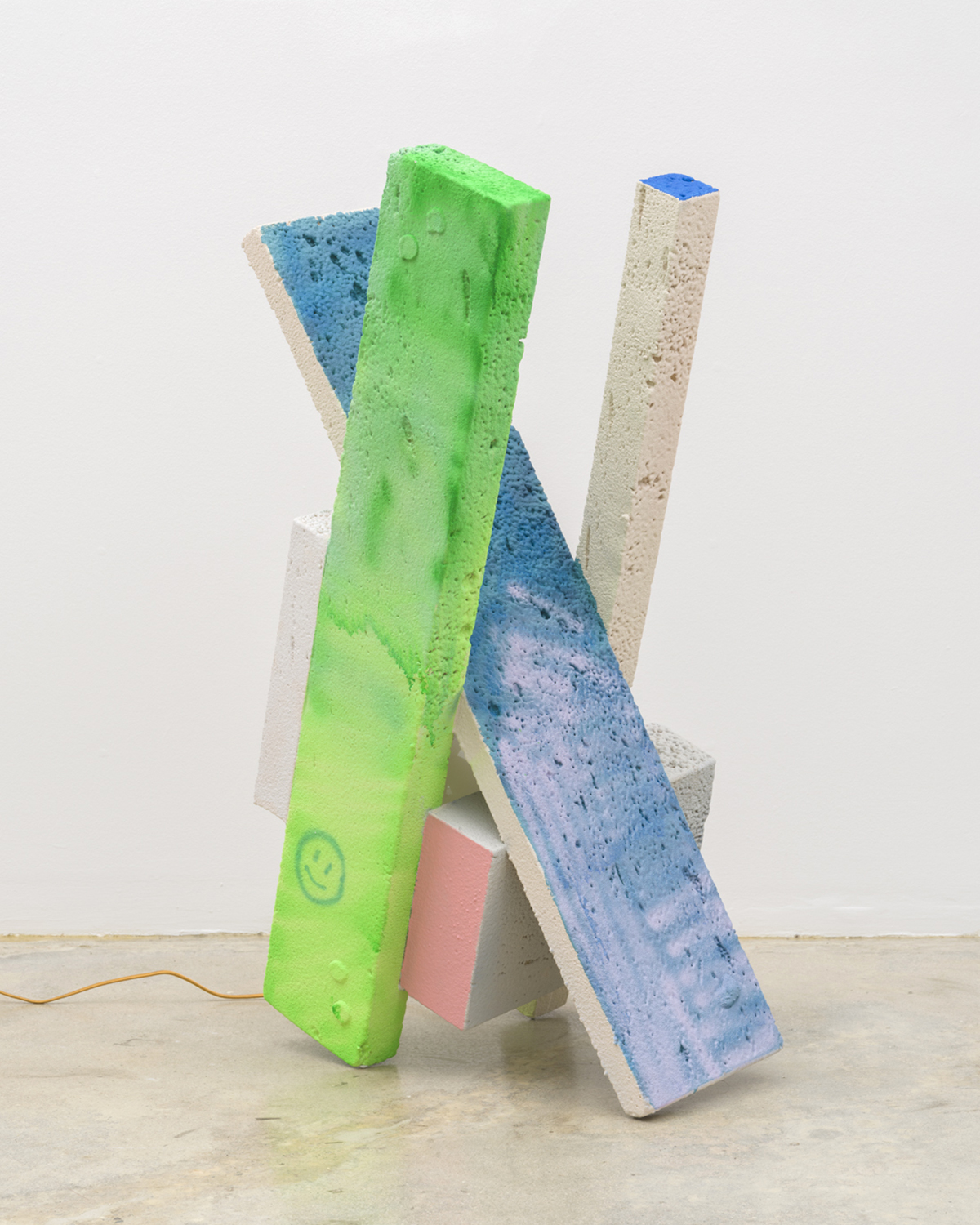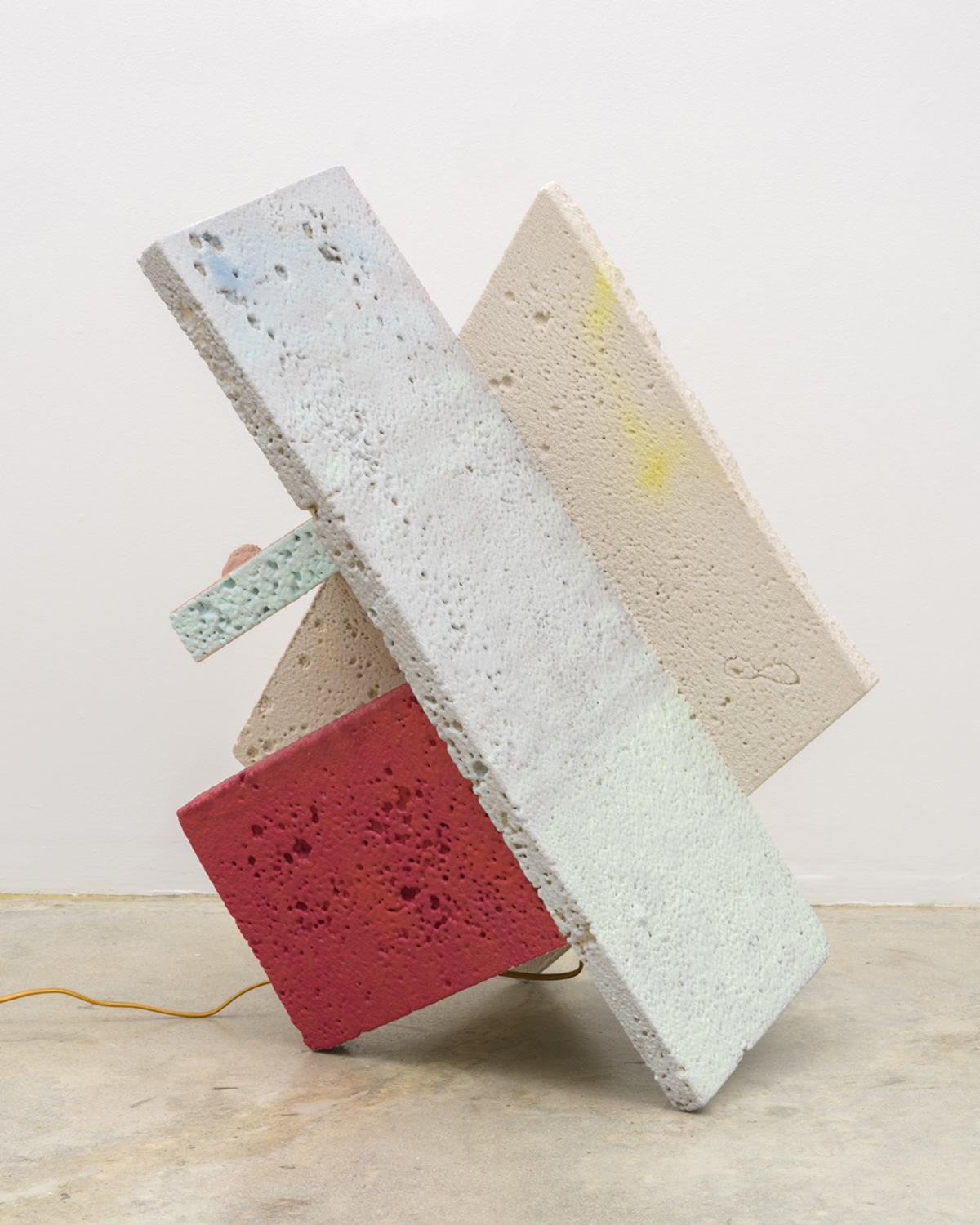 Now on view at The Pit gallery in L.A. is a two-person show of paintings by NYC's Federico de Francesco and sculptures (which also happen to be functioning lamps) by Miami's Emmett Moore. Moore's lamps, inspired by abandoned architecture and "derelict spaces," are made from "found slabs of expanded polystyrene foam (EPS) coated in a concrete paint mixture, to which he adds coral rock; it is the same material that over hundreds of thousands of years became the limestone underlying Miami." Moore then adds paint — and the occasional faux lemon — to echo the layers of paint and graffiti often found on old buildings.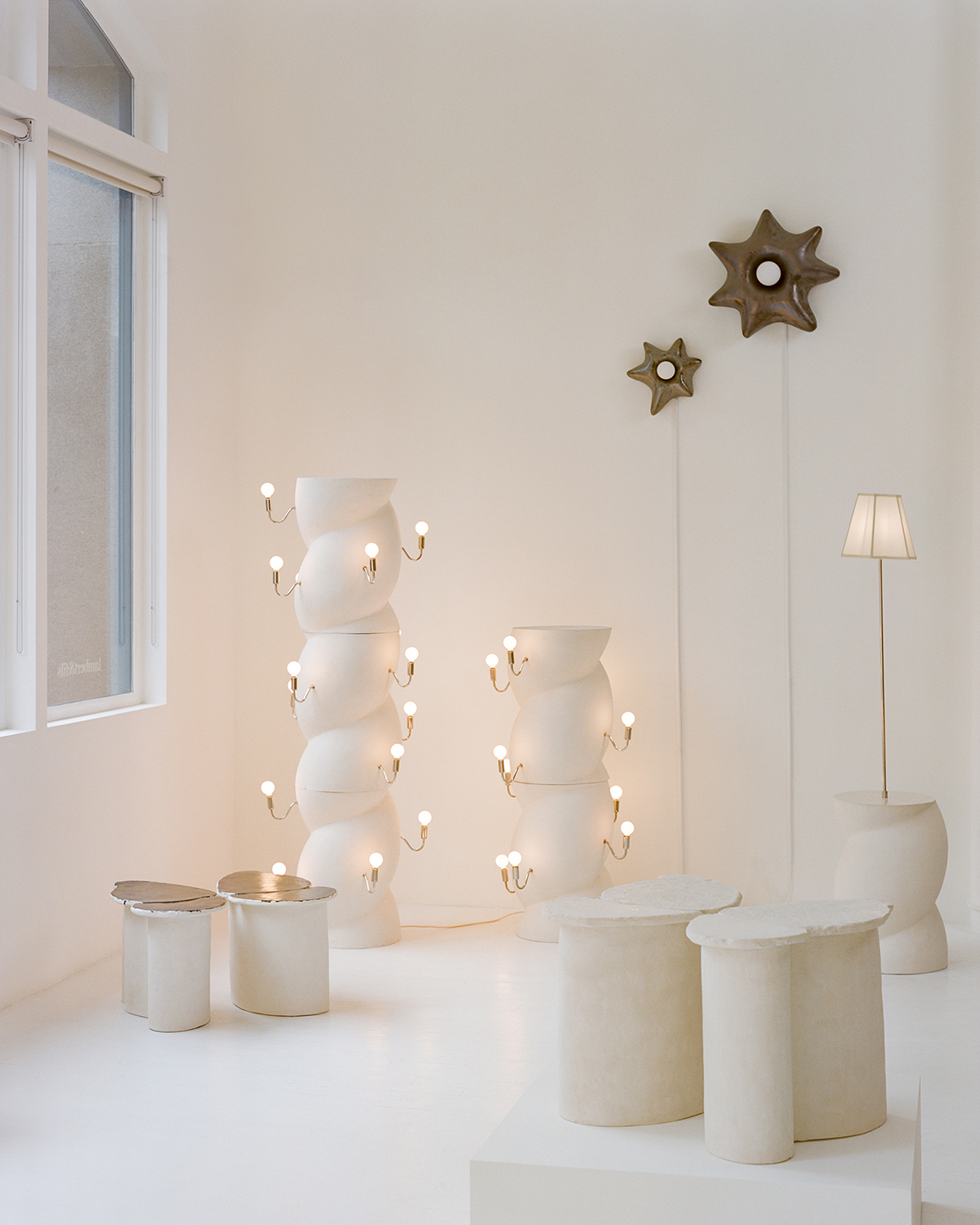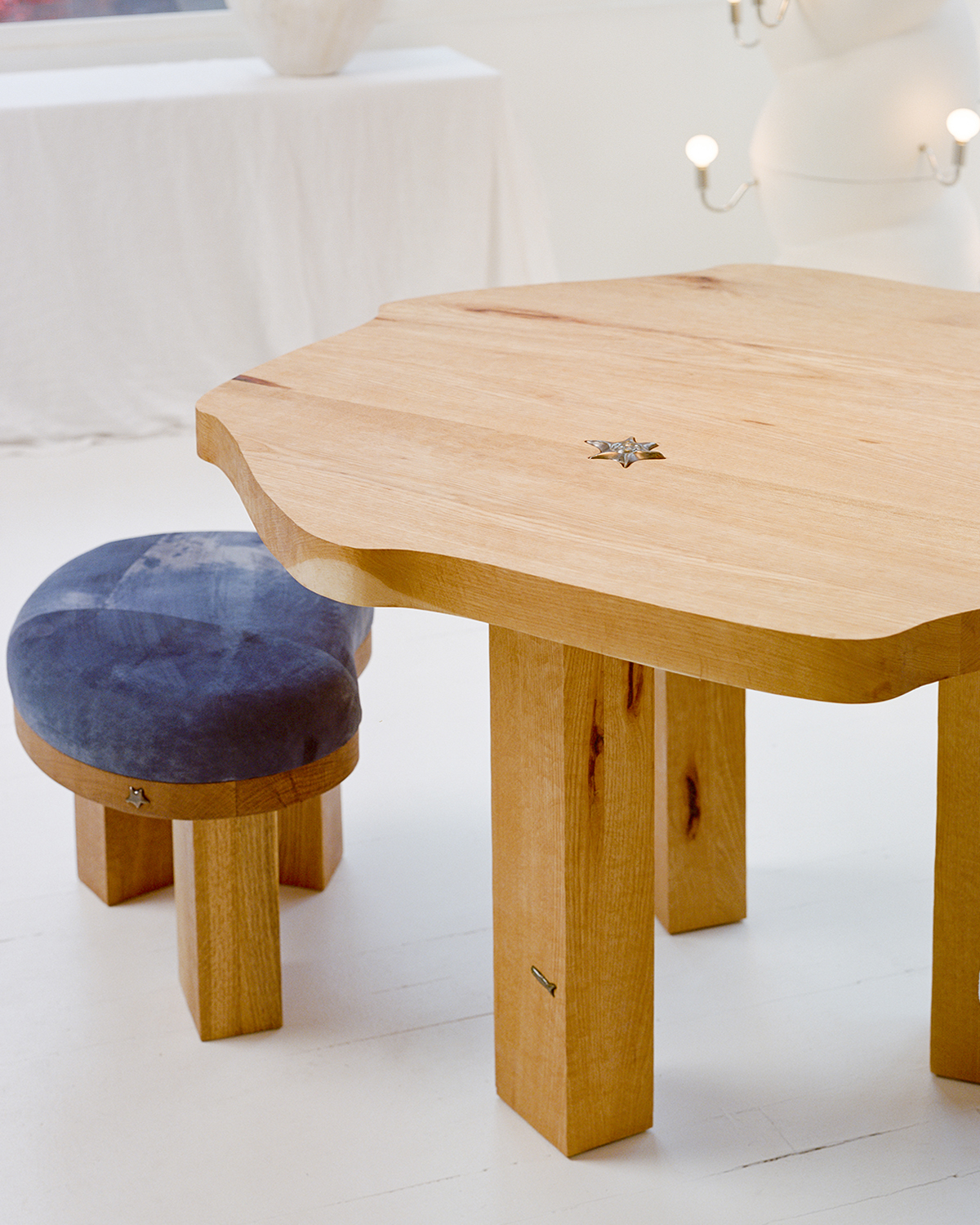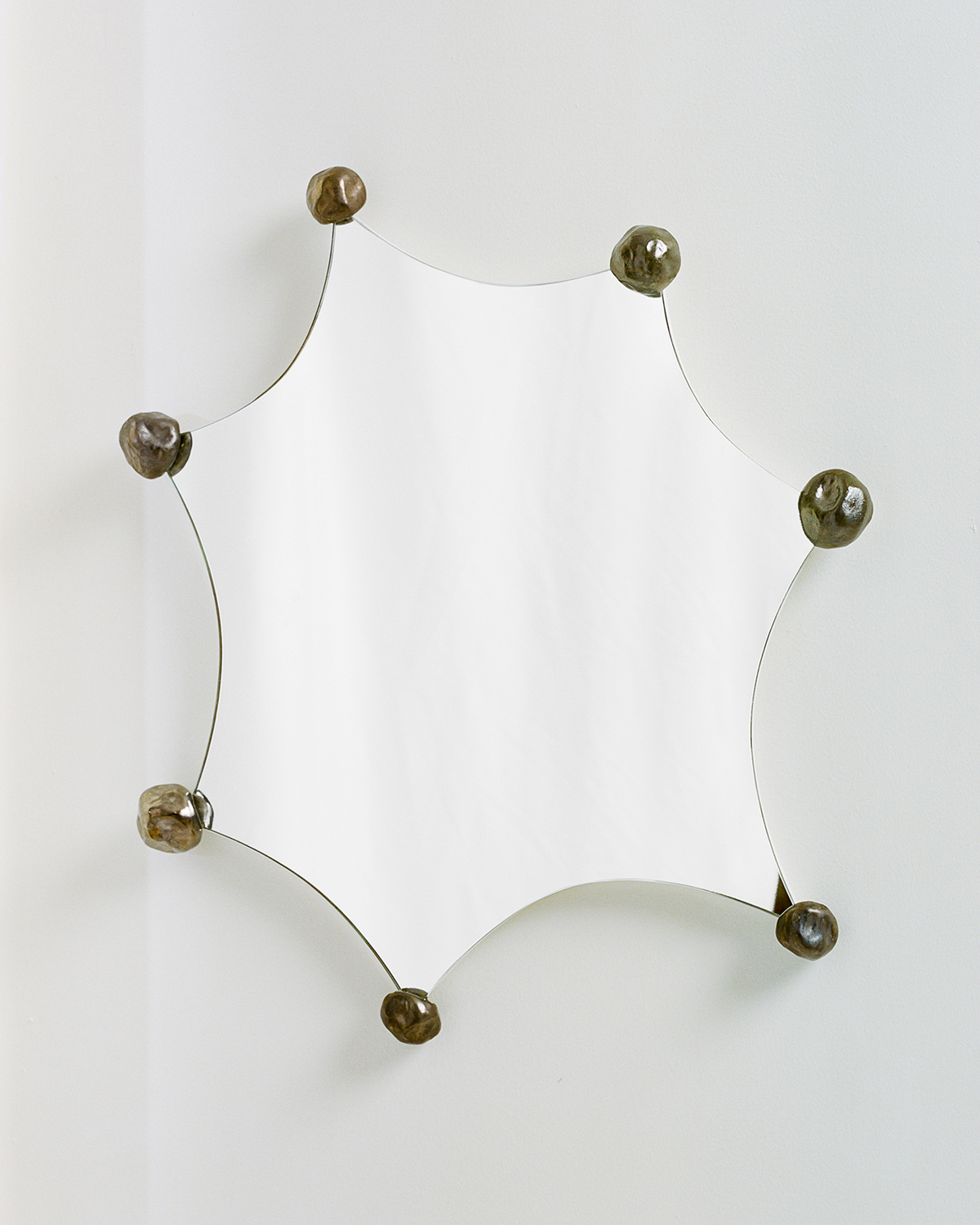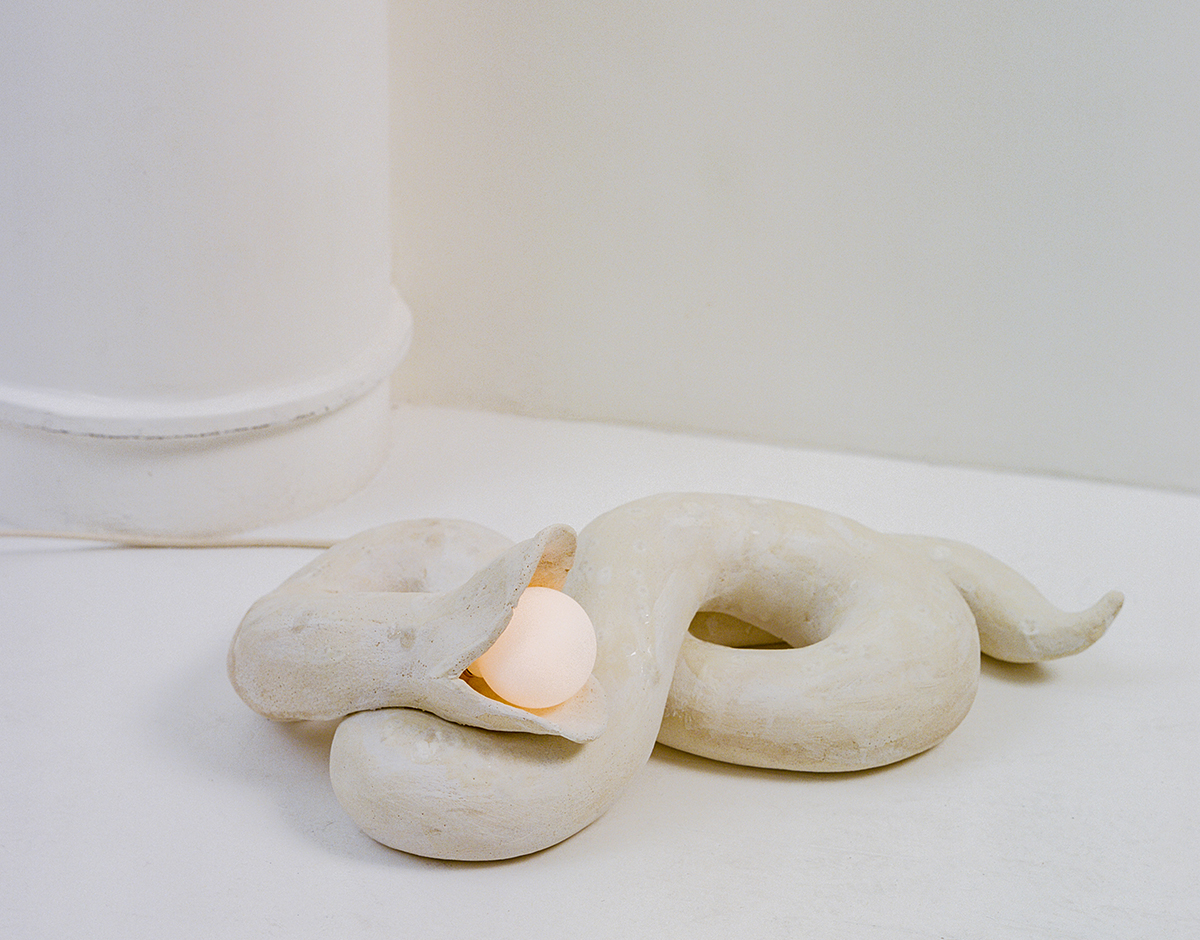 Leave it to Eny Lee Parker to make her childhood doodles — butterflies, hearts, stars — seem elevated and chic. That was part of the idea behind her recent one-night solo show of new furniture and lighting, presented with Verso at the Lambert & Fils showroom in New York; that, and the exhibition title Soft & Sensitive, also referenced the idea of the ways we self-soothe and find comfort when we're alone. "This collection celebrates that inner child, being gentle with ourselves, our growth, and the mistakes along the way," says Parker.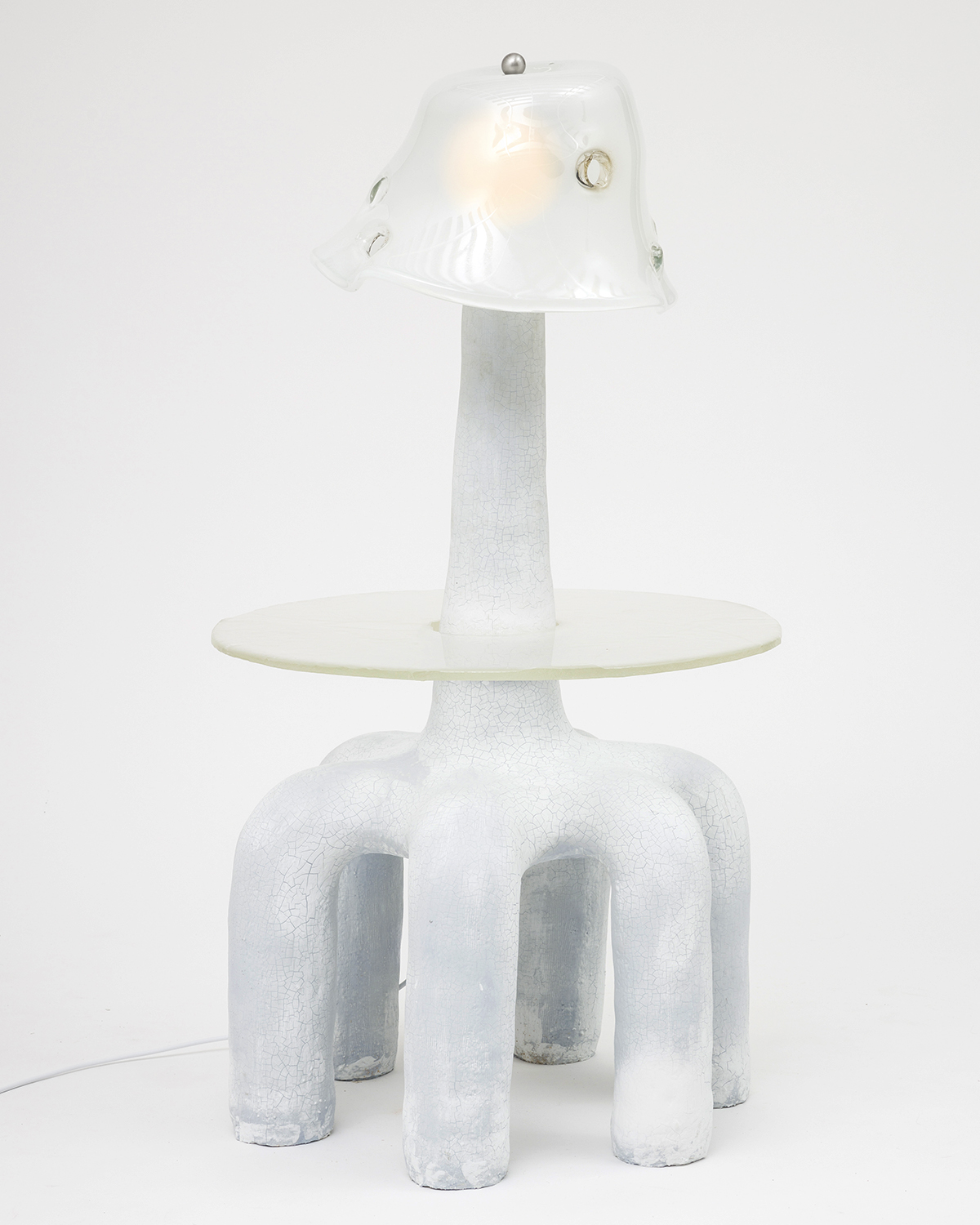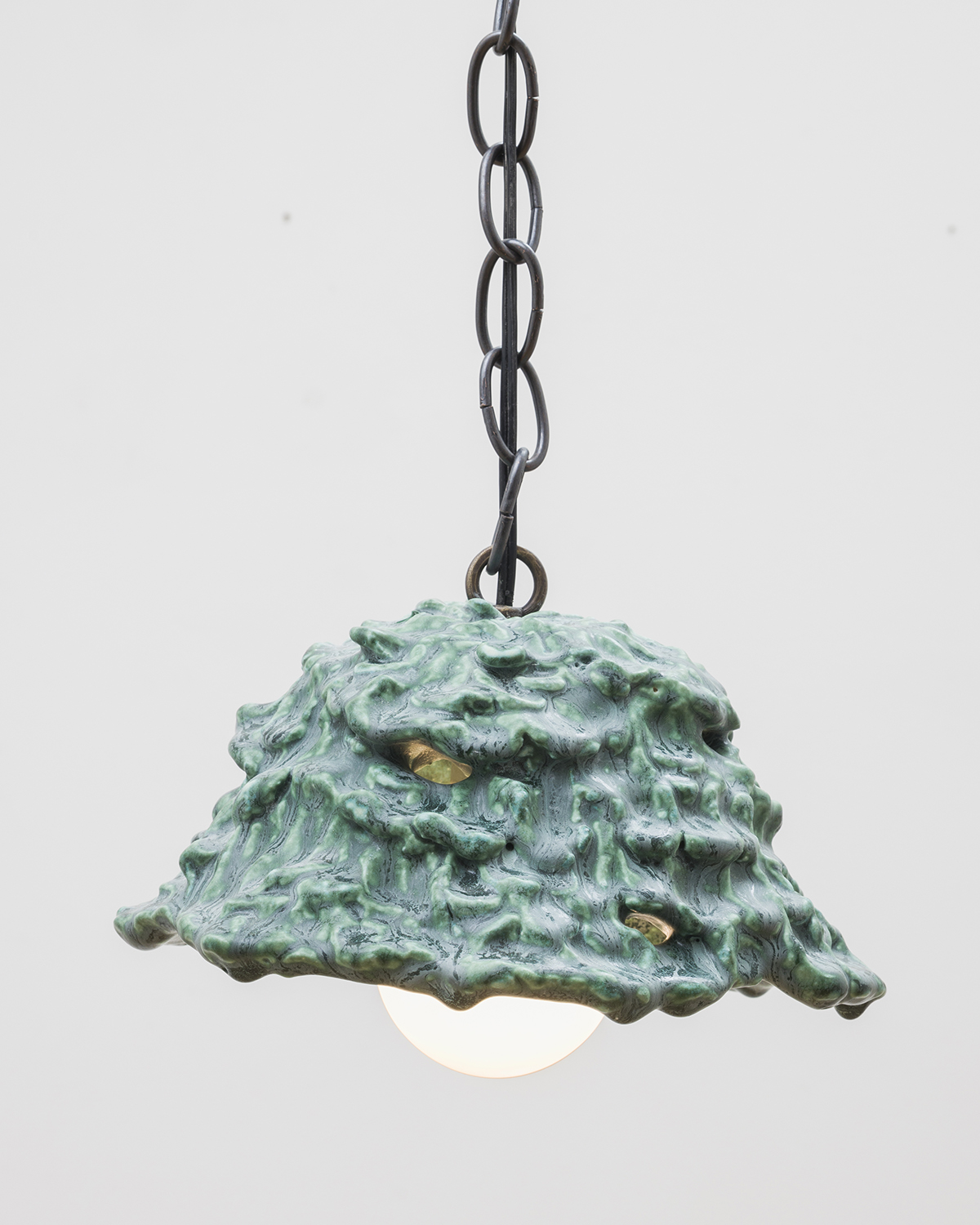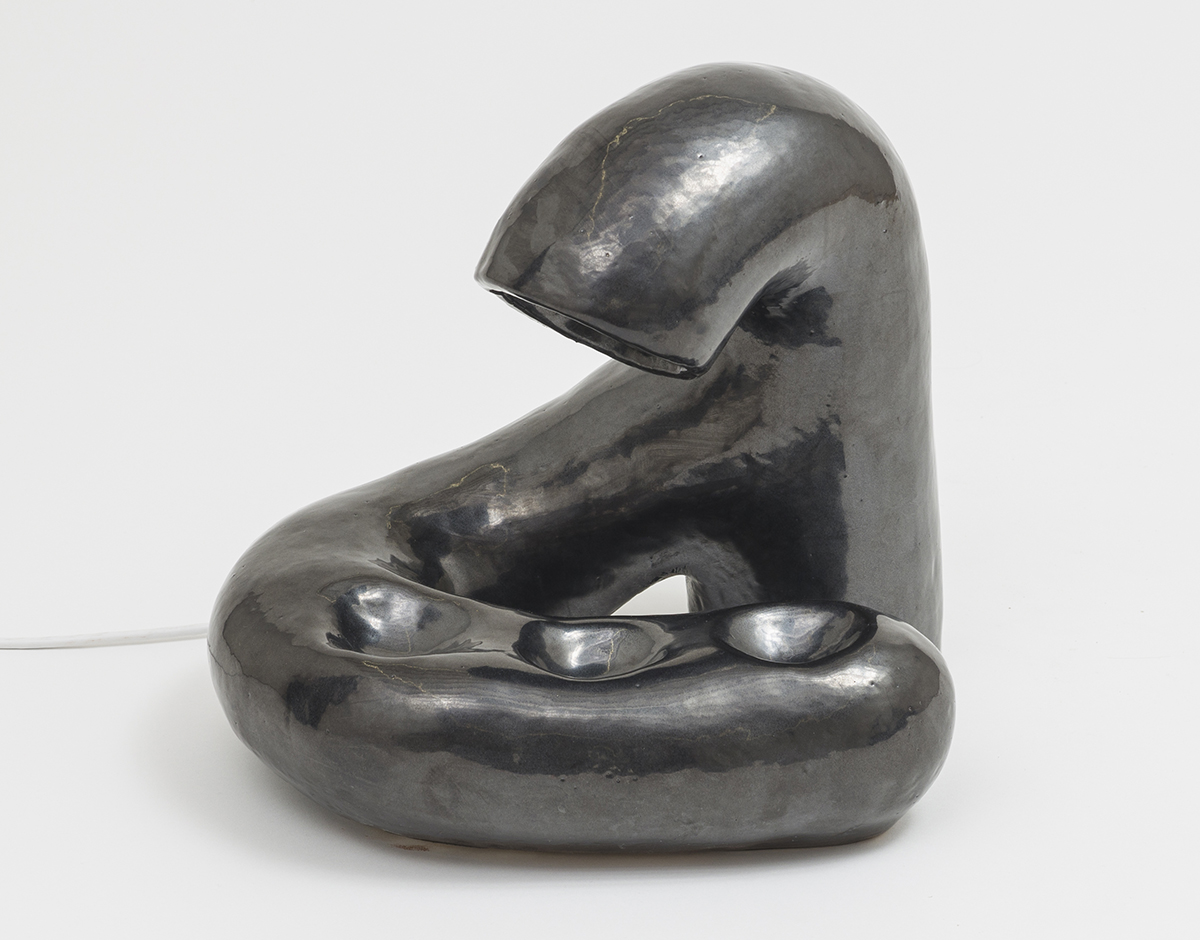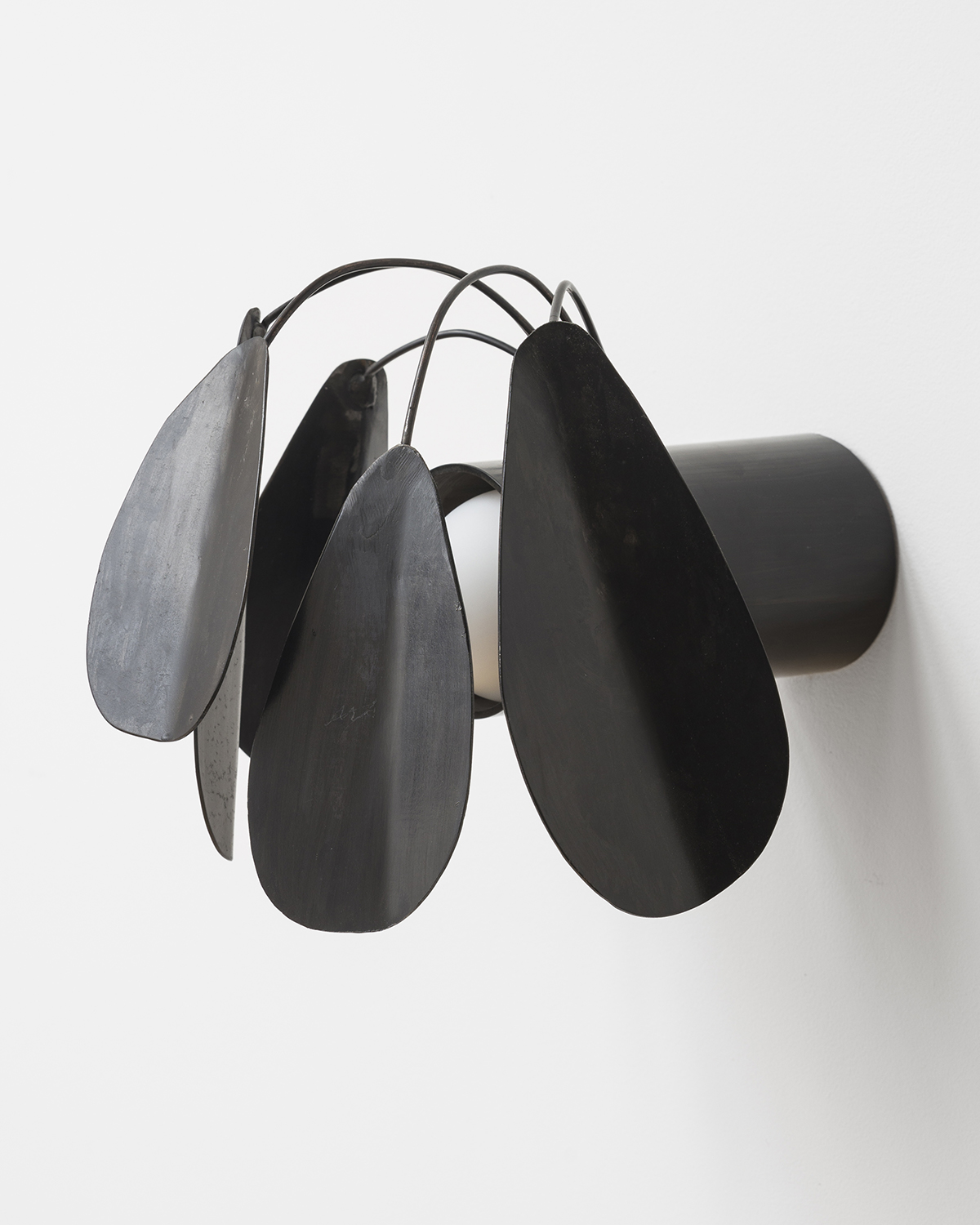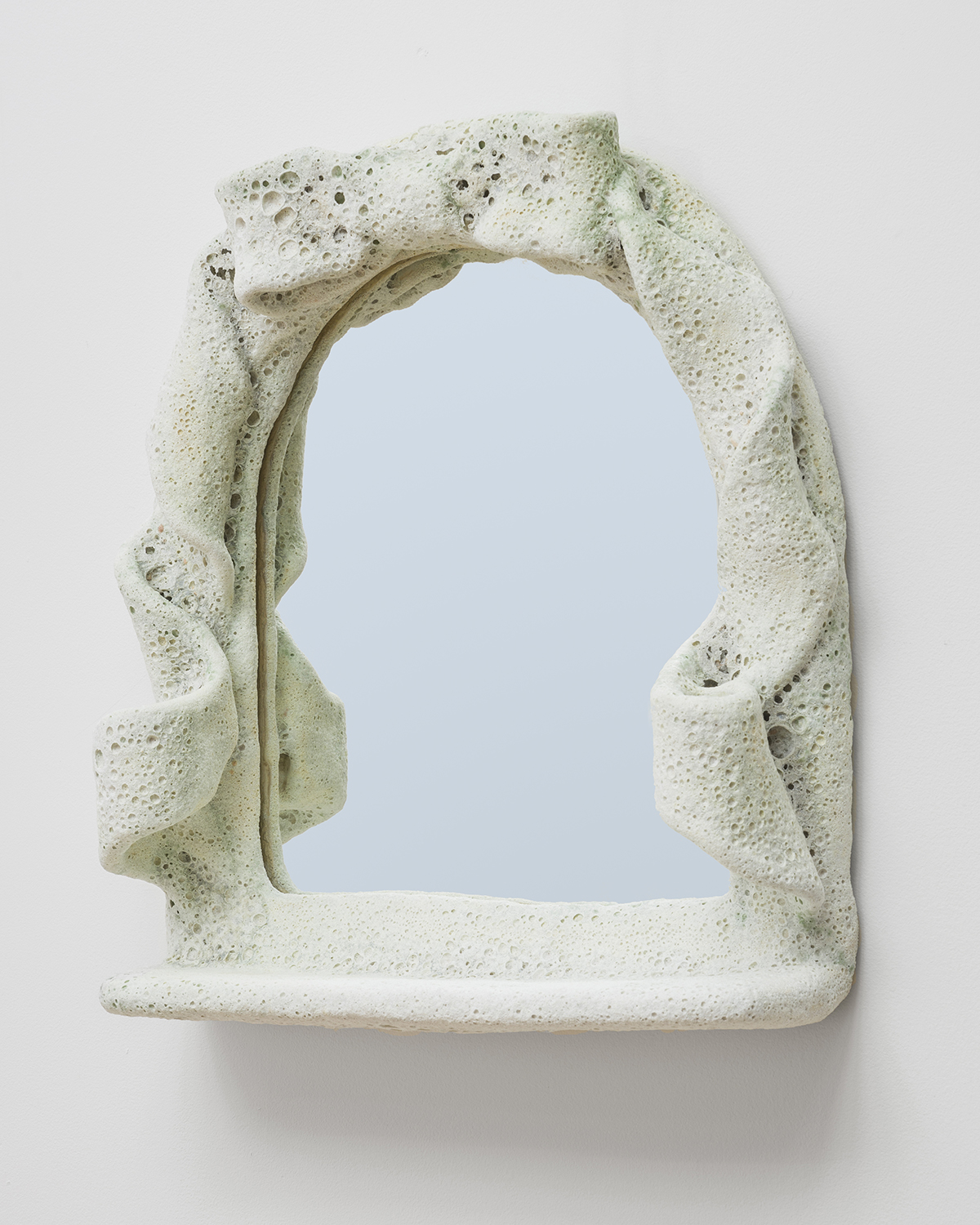 In another exciting ceramics-heavy New York solo show, Ellen Pong (whose famed Antipastissue Box is featured in our new book) is currently occupying the vitrines at Superhouse gallery, where she's debuting a body of work that "the textures found in the arboreal wilderness of the Pacific Northwest, near where she was raised … The landscape derives its beauty from a sense of foreboding mystery. These works take inspiration from those moments of brief hallucination, when you can't help but see what the forest wants to show you." The collection includes sconces in which light peeks out from between steel leaves, a ceramic pendant lamp meant to evoke moss, and a white floor lamp/table hybrid which doesn't look obviously forest-like but is interesting nonetheless.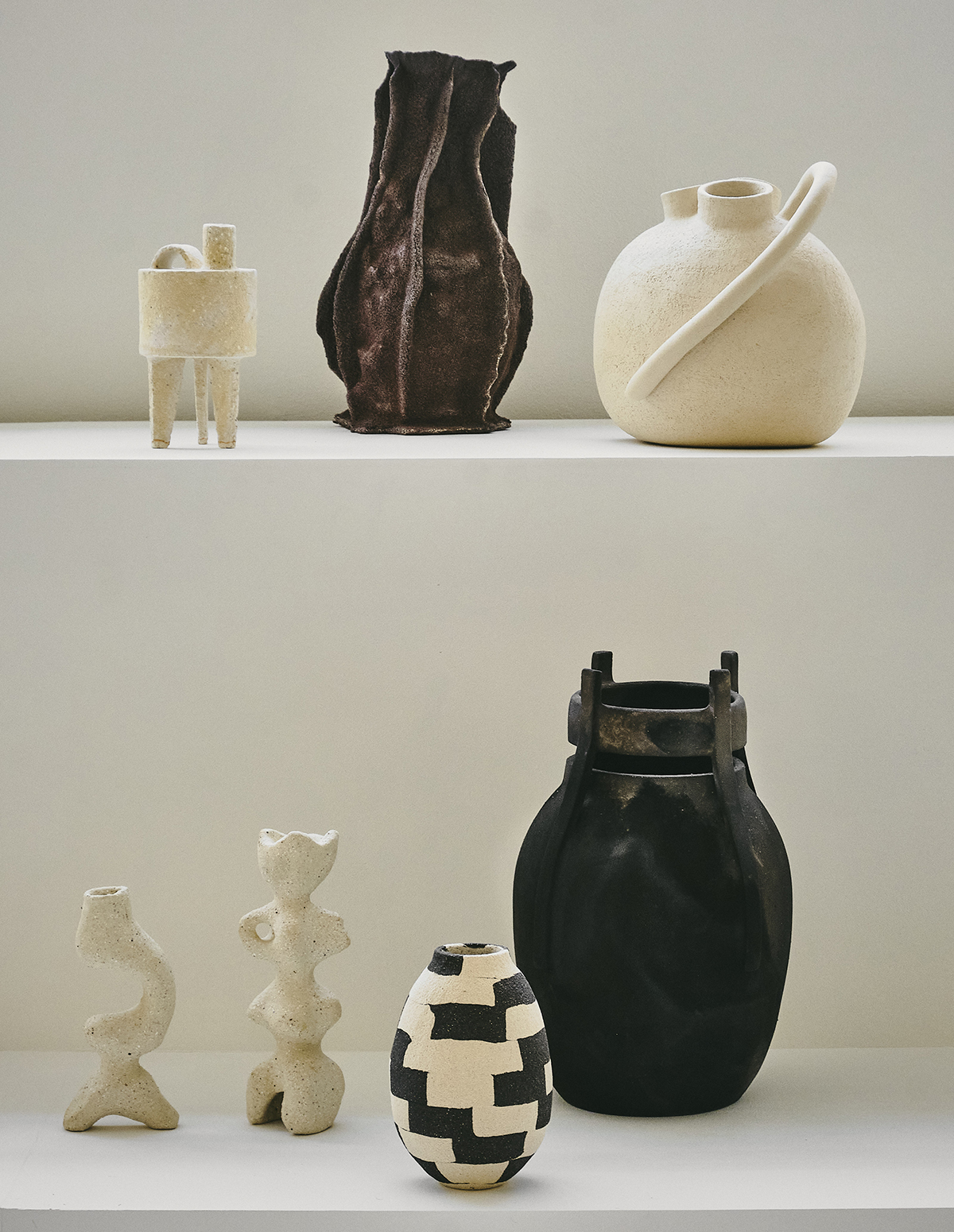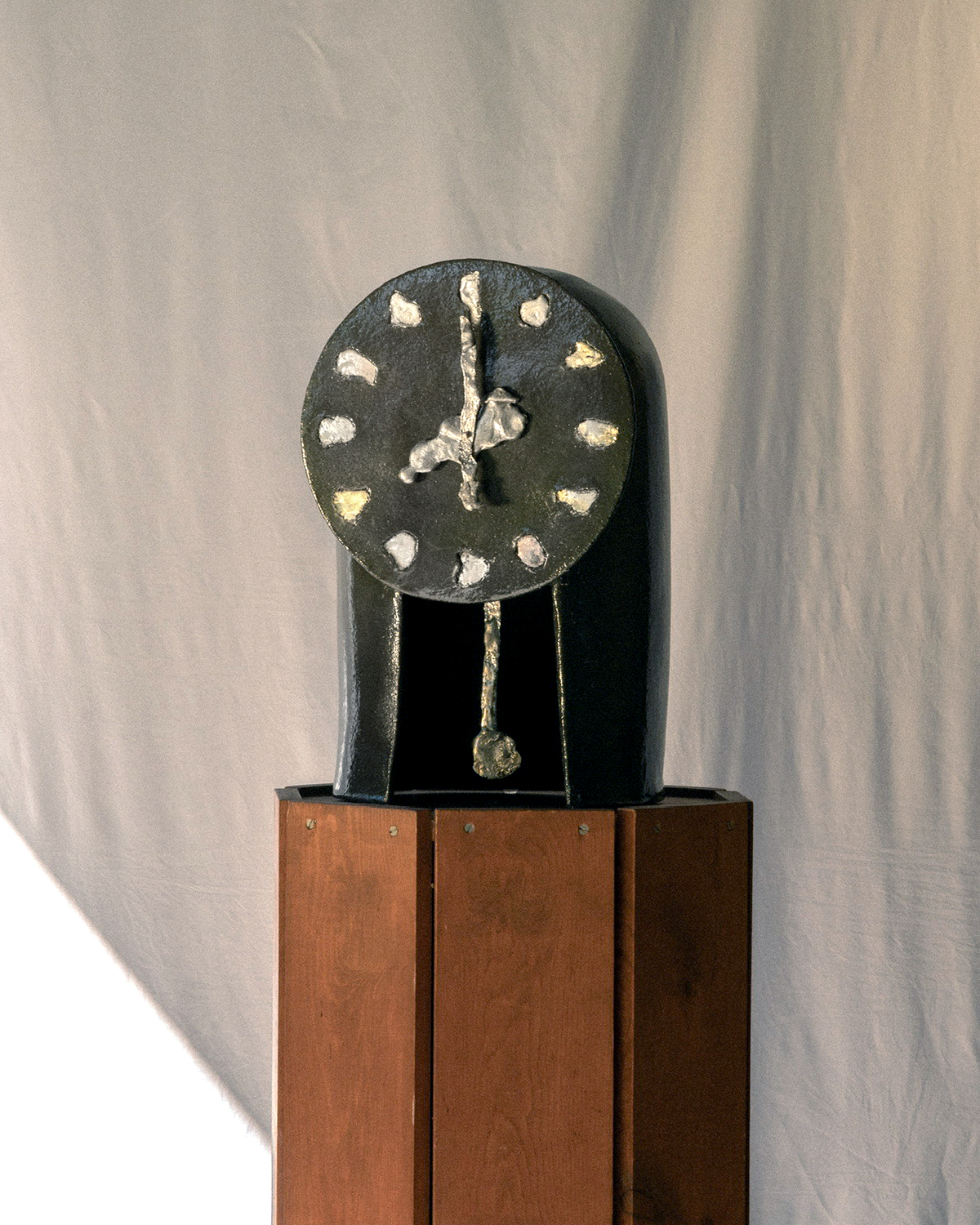 As if Mexico City couldn't get any cooler, a new creative space called Materia Studio opened last month, debuting with a show of 70 ceramic works by various Mexican, American, and international artists, including Disciplina Studio, Pablo Arellano, Catherine Dix, and Nicholas Bijan Pourfard, who created the beautiful ceramic and metal clock pictured just above. Photos by Noel Higareda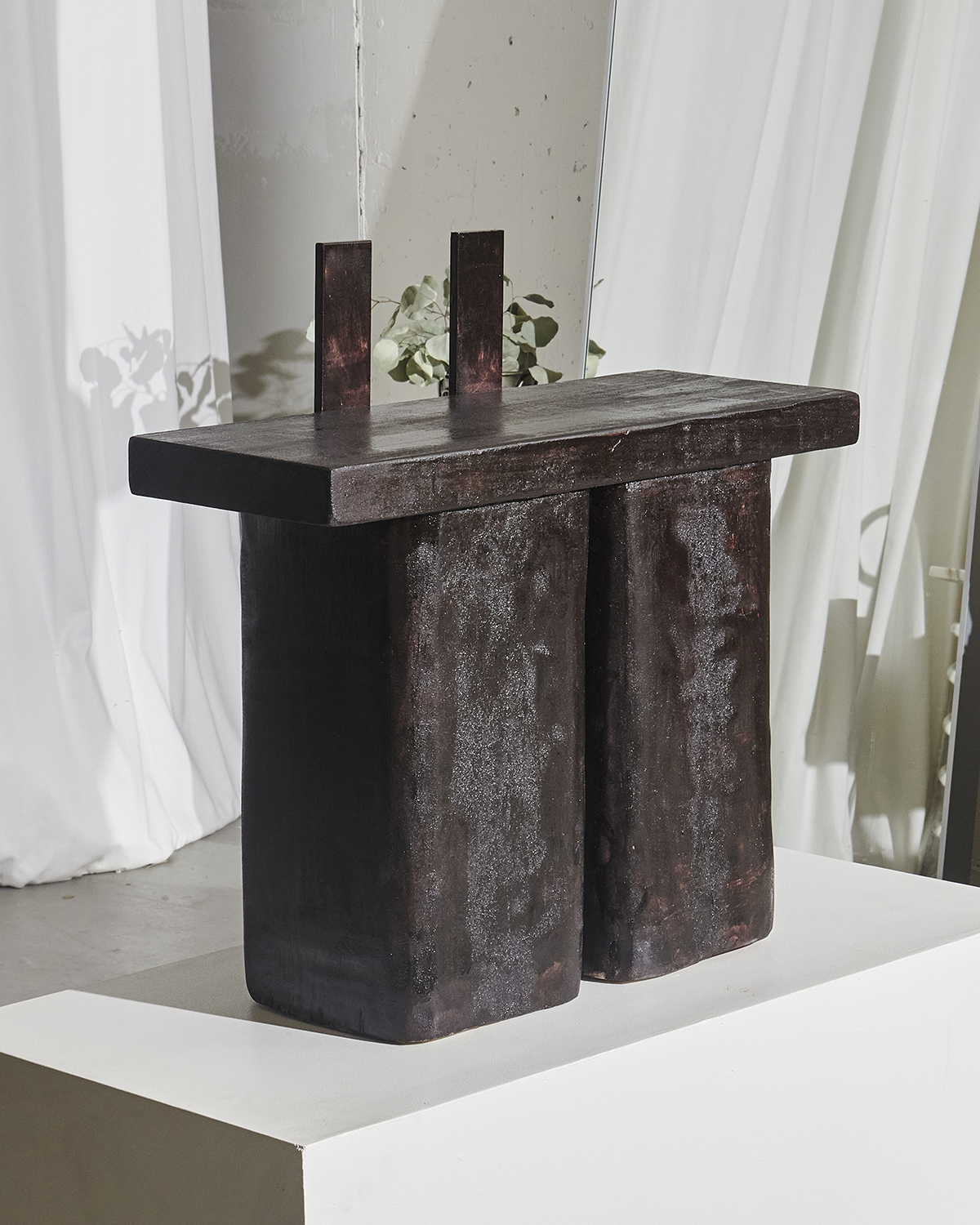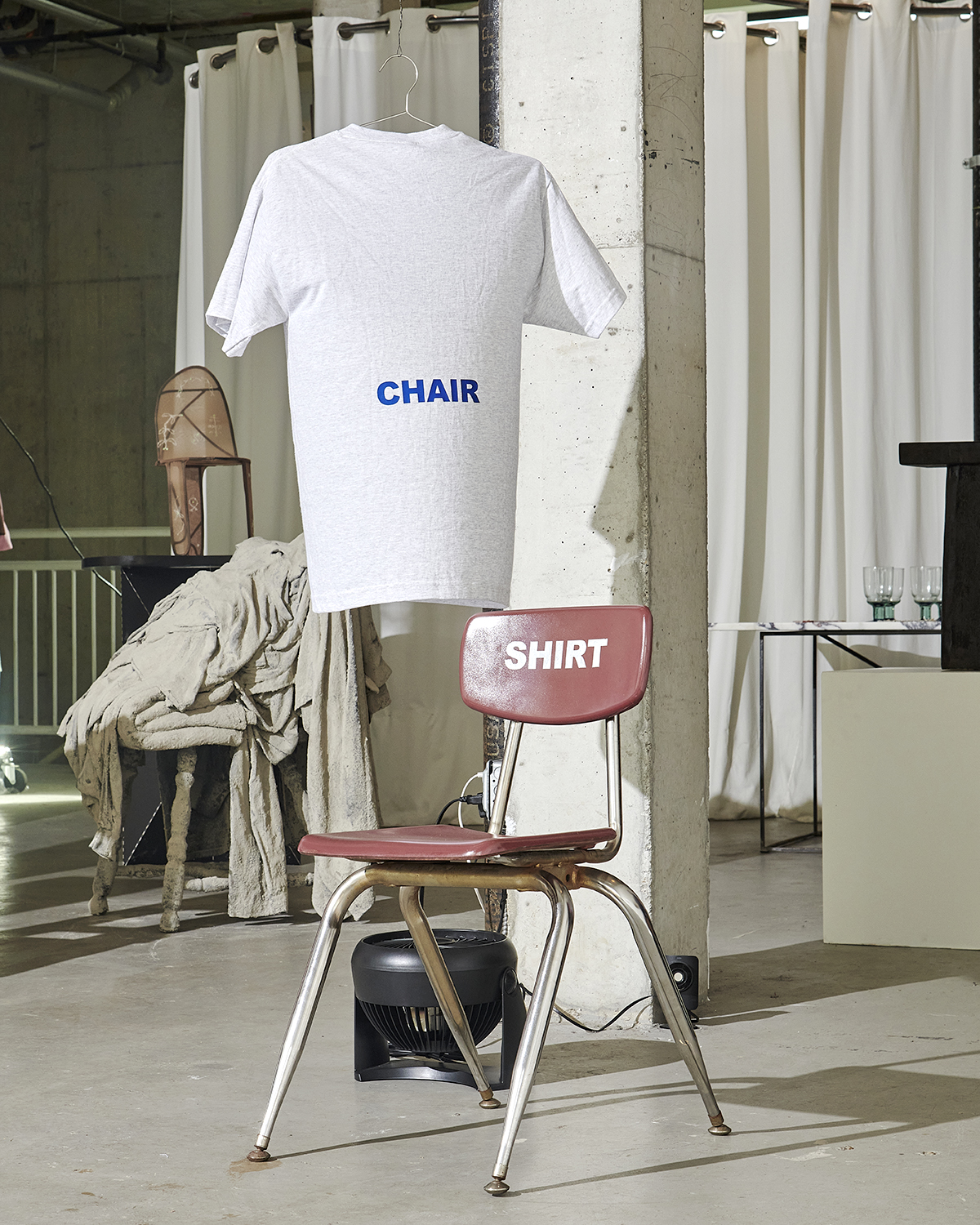 ICYMI, last month the online magazine and creative studio Pink Essay produced an exhibition called Wear Your Chair at the fashion label Nomia's shop in Greenpoint, Brooklyn. The show was a physical manifestation of a project started by Matt Pecina a few years back, in which he catalogued streetwear and other apparel that featured furniture; Pink Essay turned it into an open call for designers to explore the intersection of fashion and furniture, including Nifemi Ogunro (above top), Emmanuel Popteur (above bottom), Lane Walkup, and Drew Seskunas. Photos by Matthew Gordon Studio