12.28.17
7 Insiders on the Best Design Moments of 2017
We come here every day to tell you about our favorite things, so for our last round-up of 2017, it seemed only fair that we spread the love. We asked seven of our favorite designers, art directors, gallerists, curators and more to reflect on their top design moments of the past year — an experience they had, an exhibition they saw, a discovery they made, an interior they fell in love with — as well as the one thing they're most looking forward to in the new year. Enjoy, and see you back here in 2018!
Roanne Adams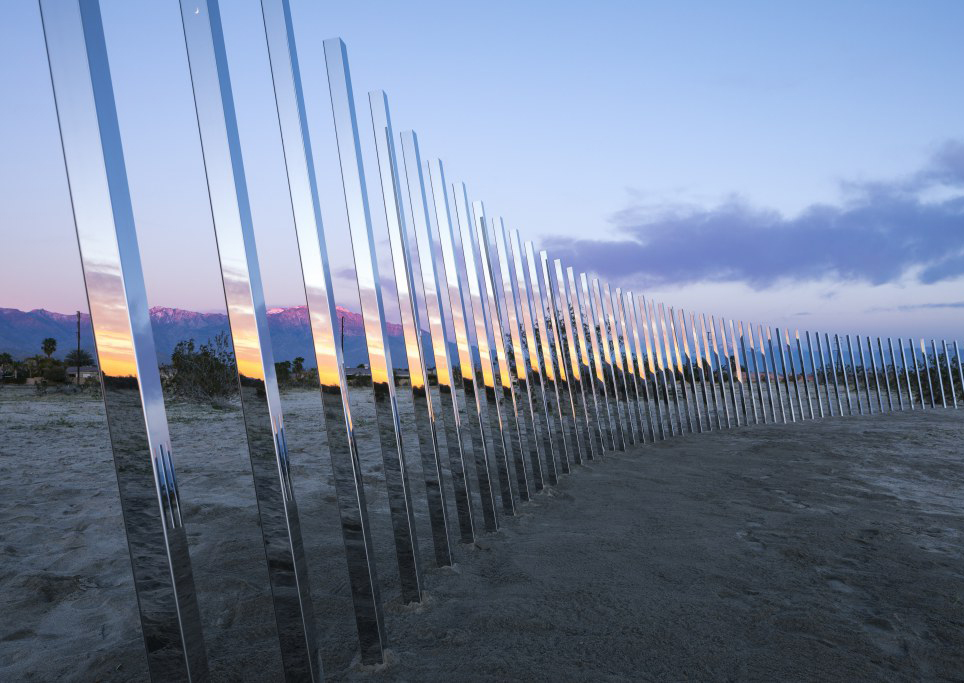 1. "The Coachella Valley may be the most iconic American desert of the Instagram-era. More known for music festivals and mid-century modern than highbrow art or design, this year's emergence of Desert X turned the tide. I went out to the desert for my birthday last year, in search of open sky and spiritual connectedness to the land, and stumbled upon the biennial exhibition, curated by Neville Wakefield. I loved that each installation was its own landmark, spread out across the desert. We had to drive from one to the next, following the treasure hunt-like map along the way. I especially enjoyed visiting Doug Aitken's mirrored ranch house, Mirage, at sunset. Wakefield's quote sums up the experience beautifully, 'IF THE DESERT IS INDEED GOD WITHOUT MAN, THEN DESERT X IS ART WITHOUT CONSTRAINT.'"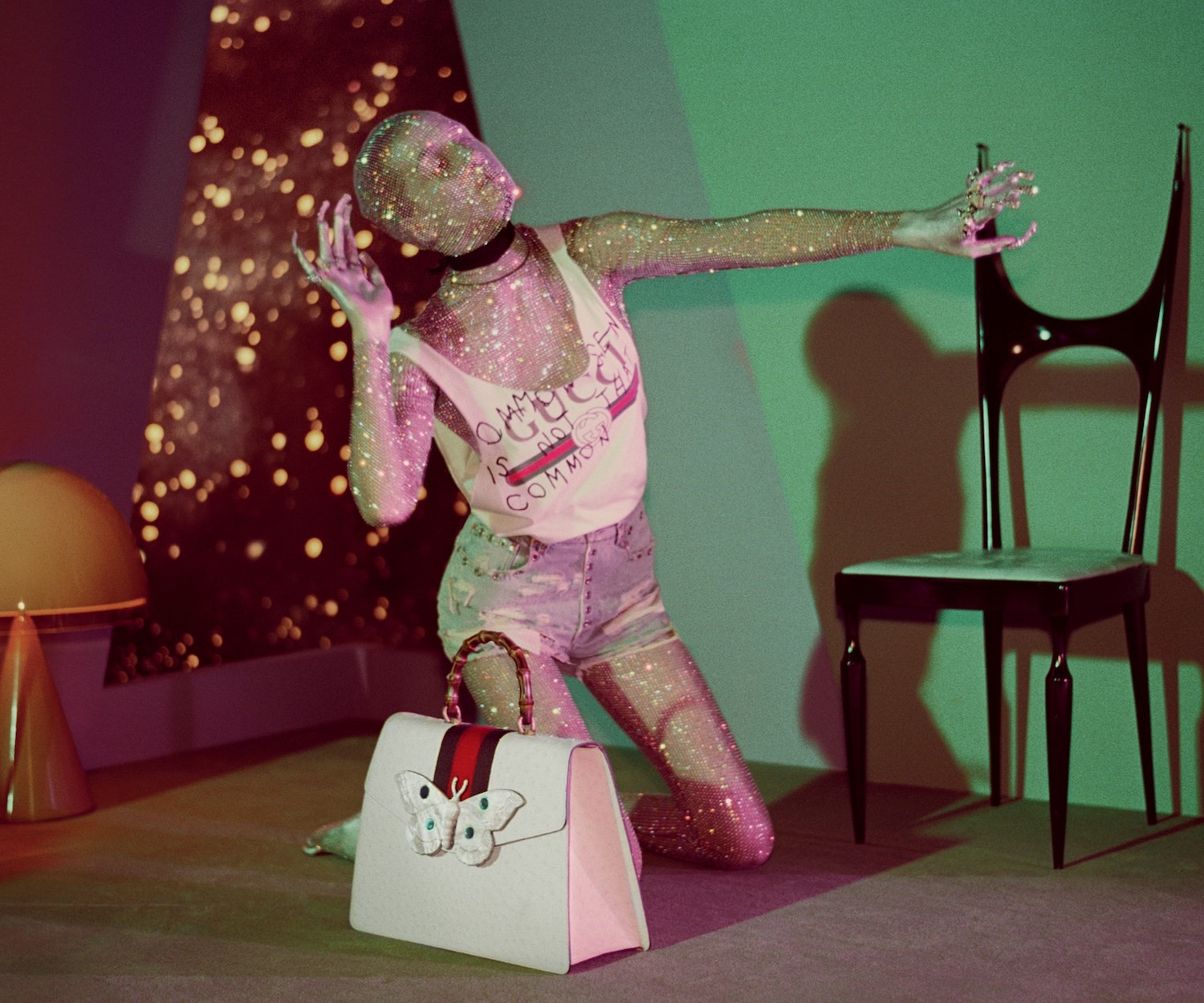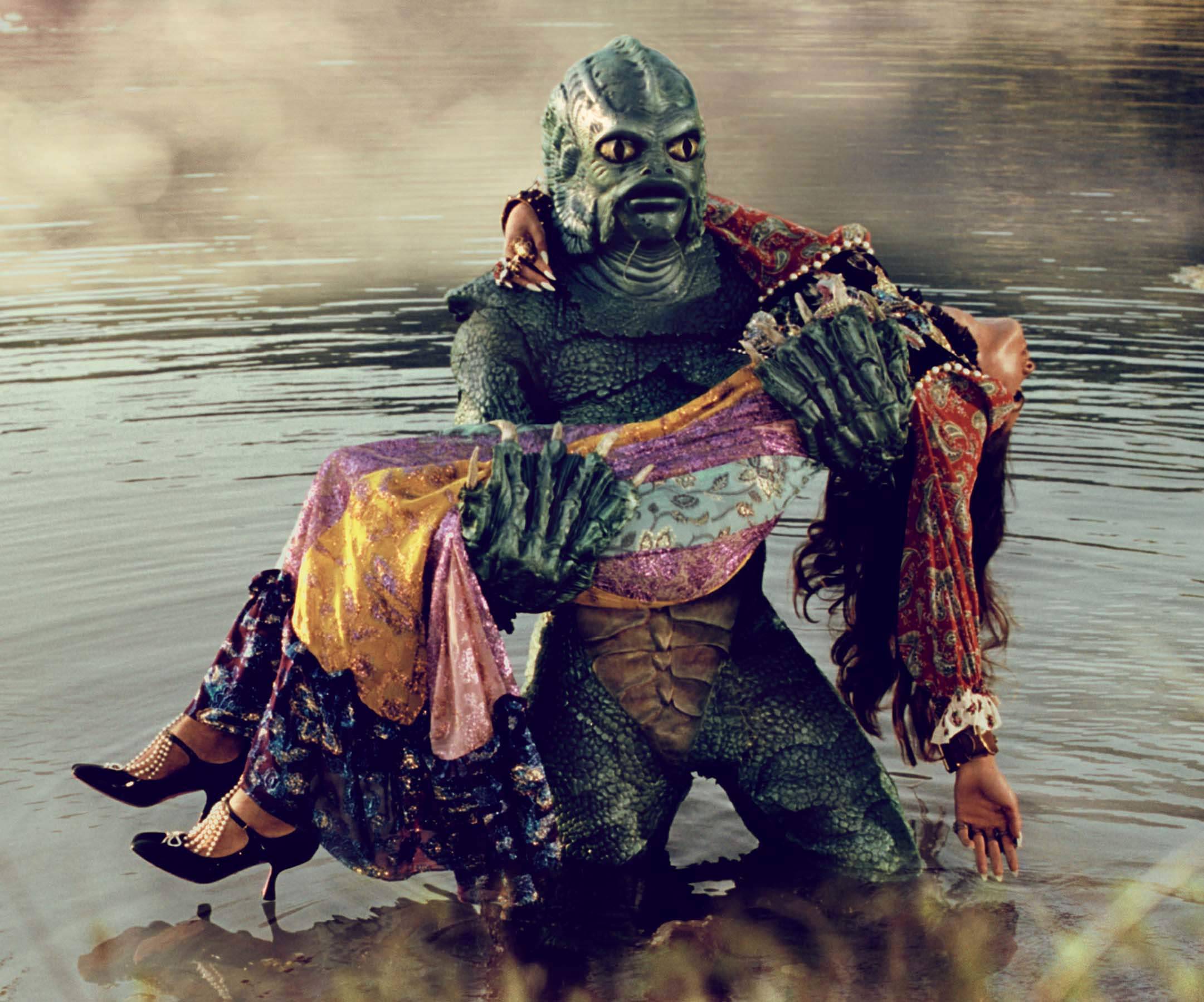 2. "For their AW17 Collection, Alessandro Michele's Gucci continued their collaboration with one of my favorite photographers, Glen Luchford, to create a campaign featuring robots and intergalactic creatures, inspired by '50s and '60s sci-fi films like Creature From the Black Lagoon and Forbidden Planet. This campaign really delighted me, not only because a European luxury fashion brand took the risk to completely change their brand image but also they clearly had so fun doing it (rare in an industry riddled with fear of board members and market research). The campaign really allows Gucci to shift to a brand that doesn't take itself too seriously, that sees how frivolous fashion can be but understands that it's our place to escape to."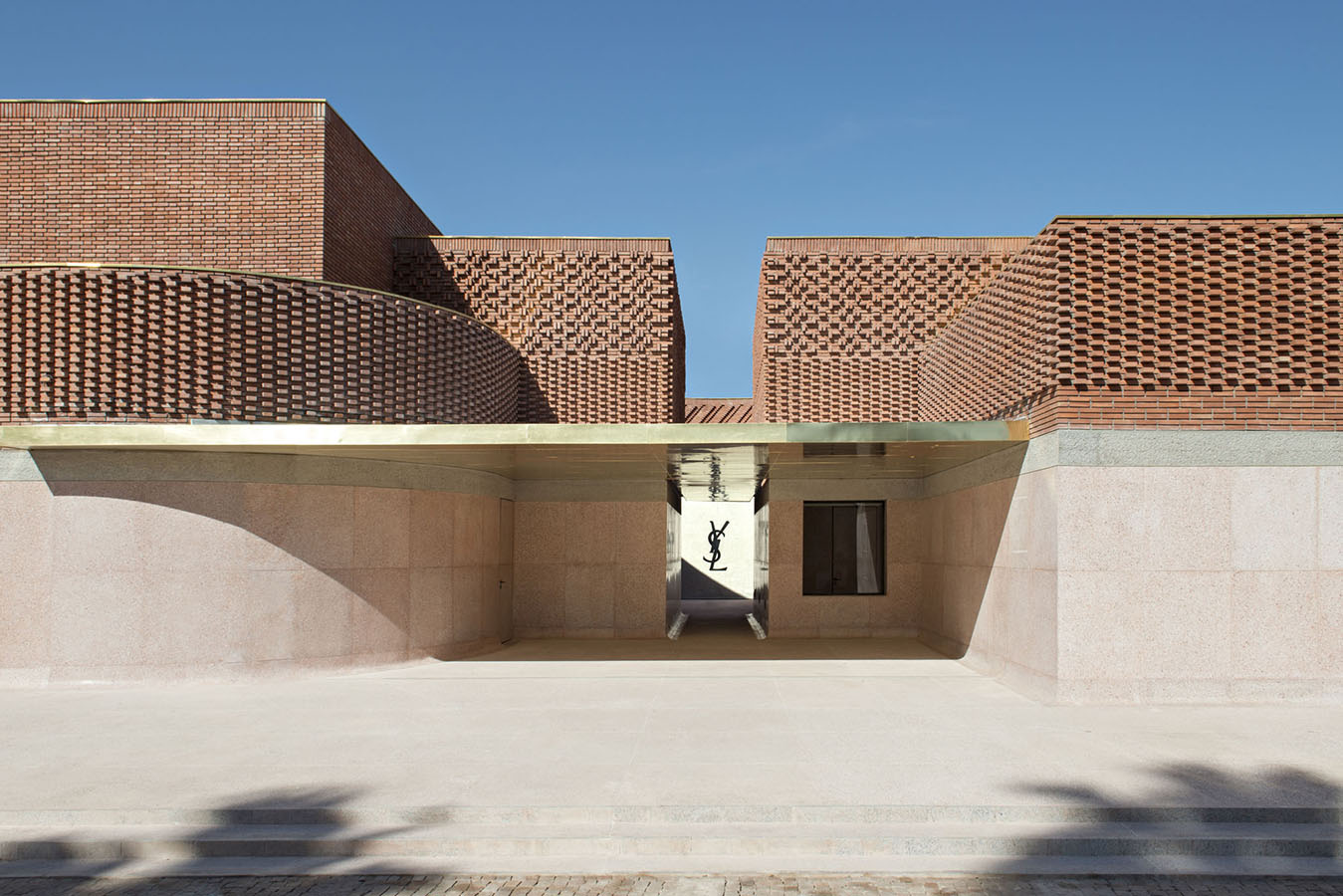 3. "Since I visited Marrakech as a teenager, I've always been enamored by "The Red City," with its saccharine earthy colors and varied architecture. The beauty of the city inspired Yves Saint Laurent to purchase a home there and continually reference the distinct aesthetic of the city throughout his design career. October of this year saw the opening of the Musée Yves Saint Laurent, designed by Studio KO, dedicated to the fashion designer who was so inspired by the culture. What I love about this building is how it seems to marry Yves Saint Laurent's legacy of design with the more attitude-focused expression of Saint Laurent today, infused with colors and textures that feel true to Marrakech. It's funny how the world really is a circle of inspiration!"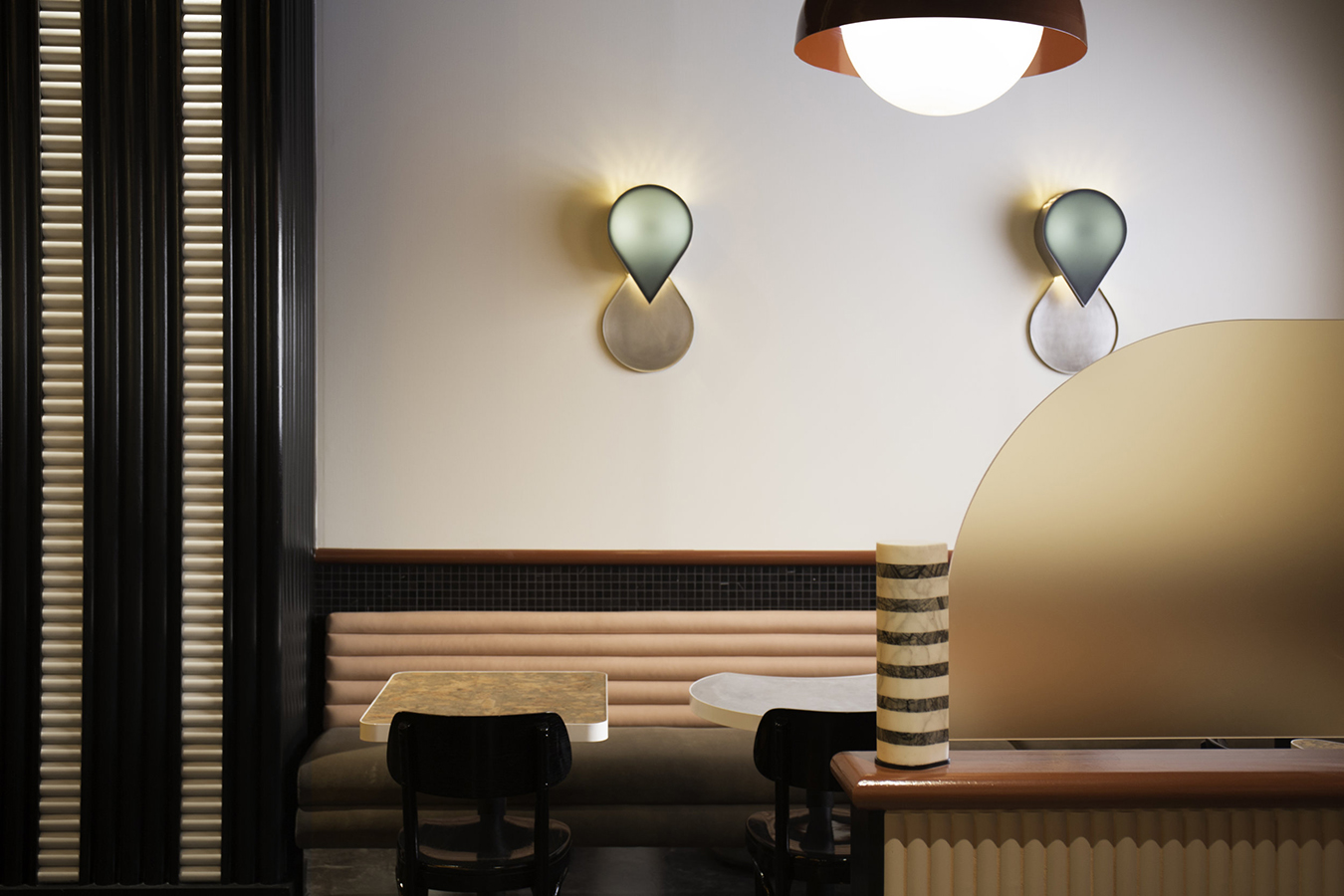 4. "Friends and collaborators of RoAndCo, Home Studios, have created some outstanding interiors for the hospitality industry this past year. Particularly beautiful — the new LA-based bar BIBO. I may be biased, but I'd say the the spaces Home Studios have been creating have become instant design icons and are an amazing representation of balancing old and new as well as masculine and feminine sensibilities and great representation of where we are in design today."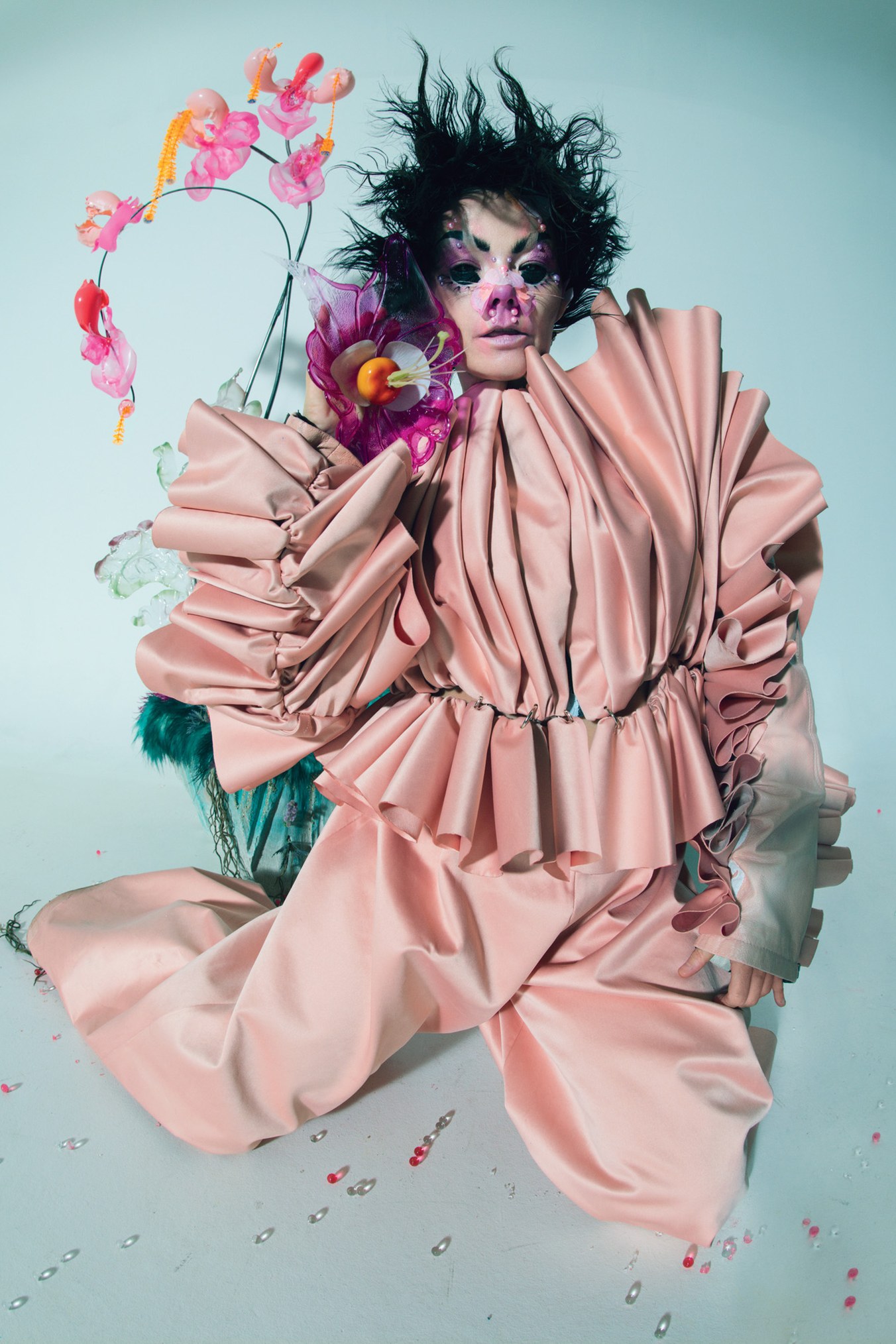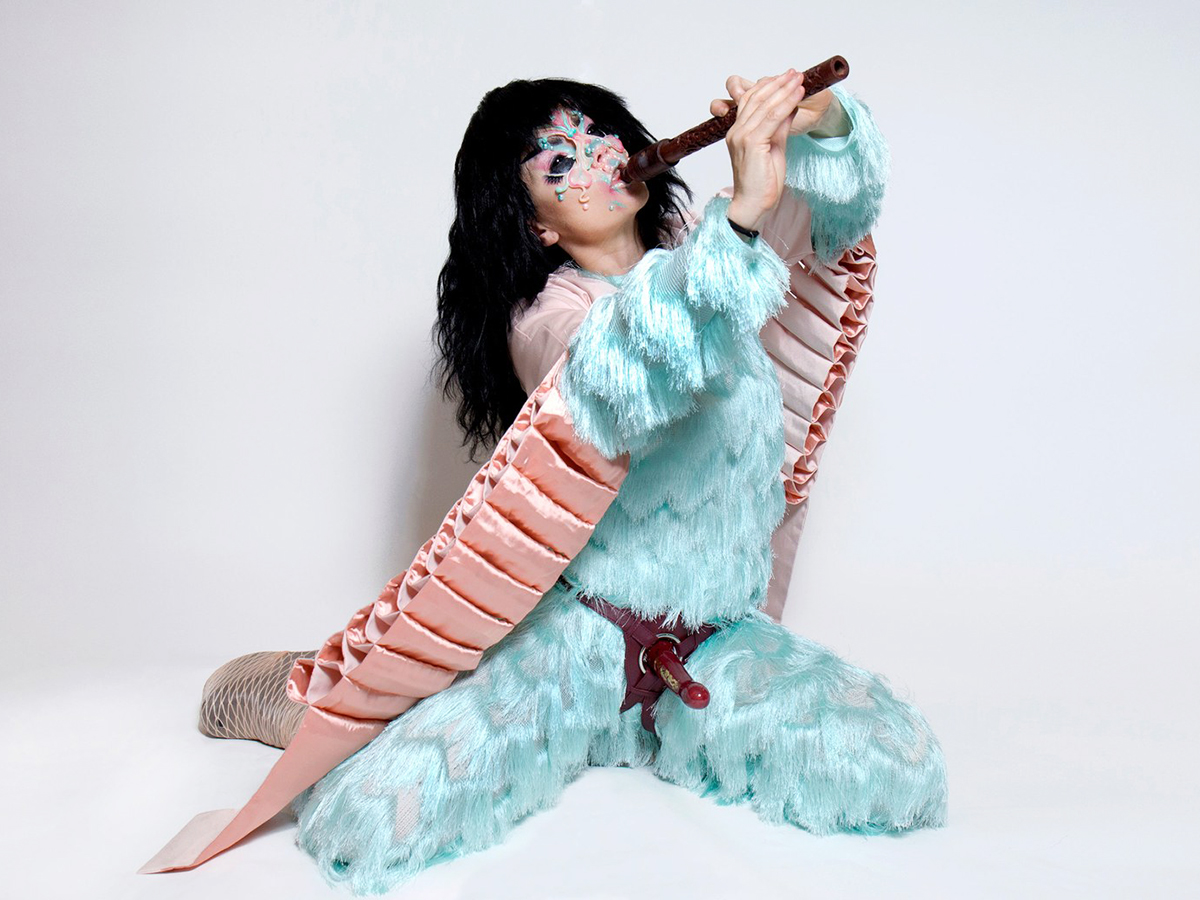 5. "Bjork has always pushed the boundaries in costume design, but I'm particularly into the costumes and masks created for her newly released album, Utopia. In this instance, the design genius hails from label Threeasfour, who are known for their approach in fusing technology and art into fashion. What better combination can serve as the cultural basis for design today? Bjork is even wearing a glossy maroon colored strap-on in one of the costumes… further proof of Bjork's forever relevance."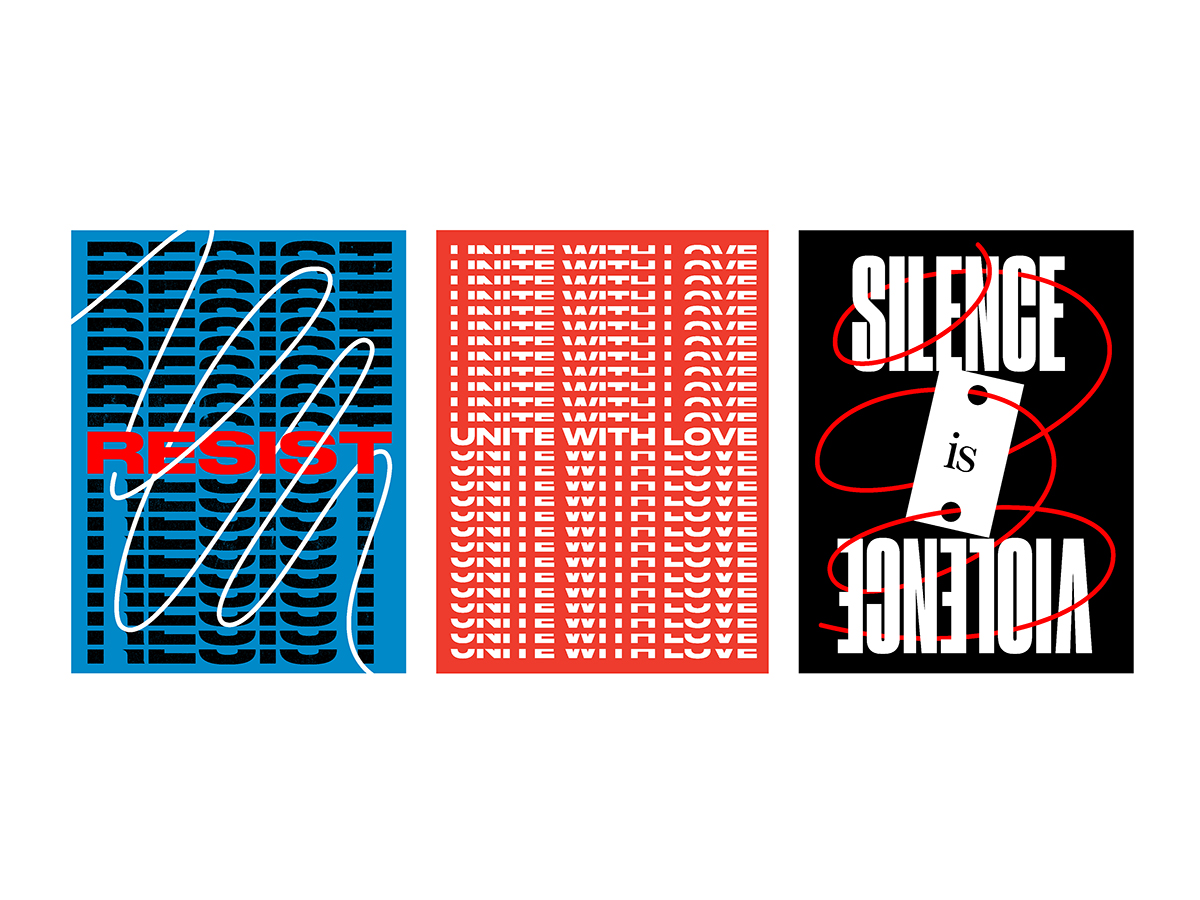 What I'm looking forward to in 2018: "The most significant and inspiring creative moment of 2017 for me was the Women's March. It inspired me so deeply to create my version of resistance that I dedicated an entire issue of Romance Journal to the activists and leaders who have been leading the Resistance movement. Although many artists and designers arose throughout from the endlessly inspiring protest posters, I didn't really see any posters that spoke to me and my aesthetic sensibilities so I've asked my team at RoAndCo to design a series of posters to help keep the resistance alive, inspire people to show up to the March in January 2018 and share the messages we believe in most. I will always stand by the belief that design can deeply impact the collective conscious in a beautiful way."
Roanne Adams is the creative director of RoAndCo, a New York–based creative studio. 
Matylda Krzykowski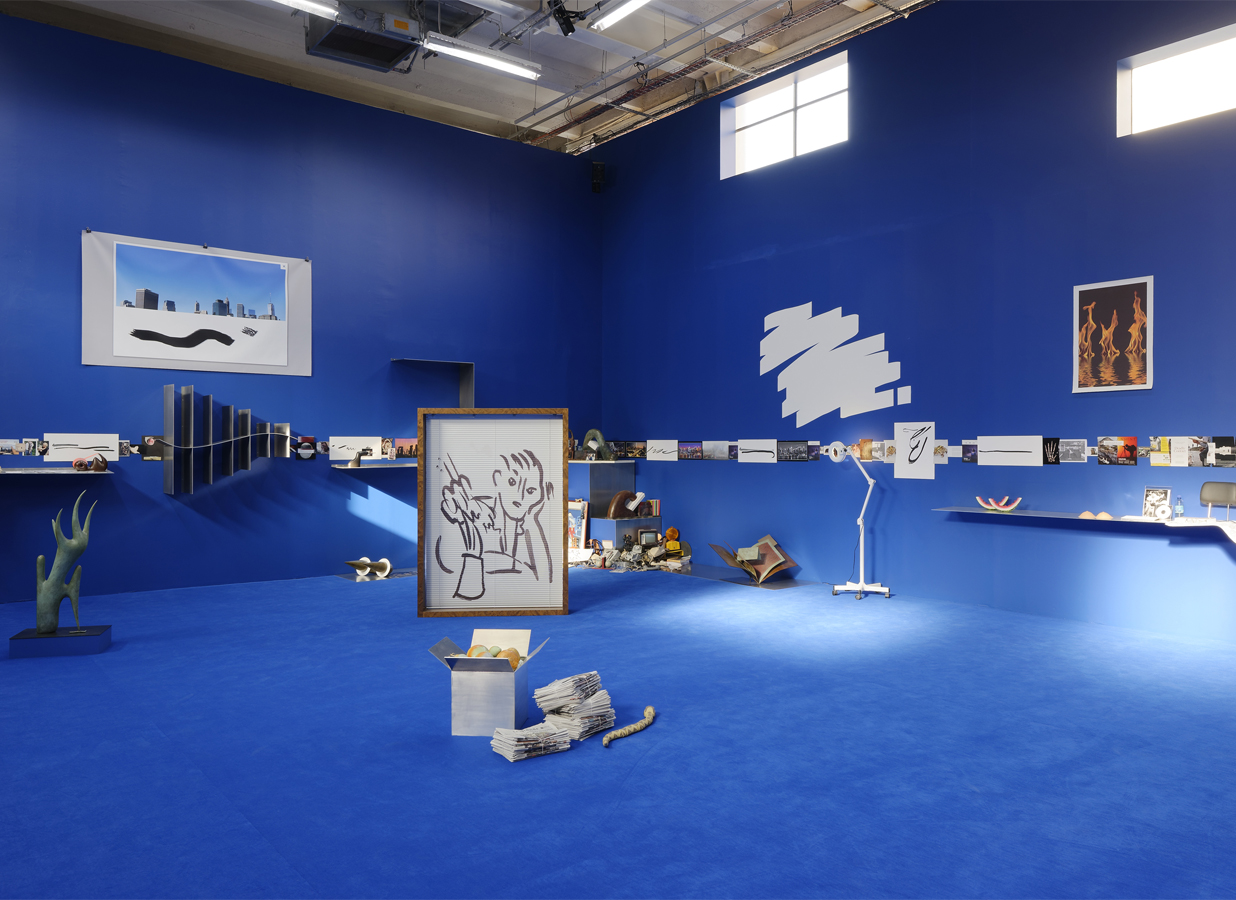 1. "Camille Henrot's monochrome room at her show 'Days Are Dogs' at Palais de Tokyo."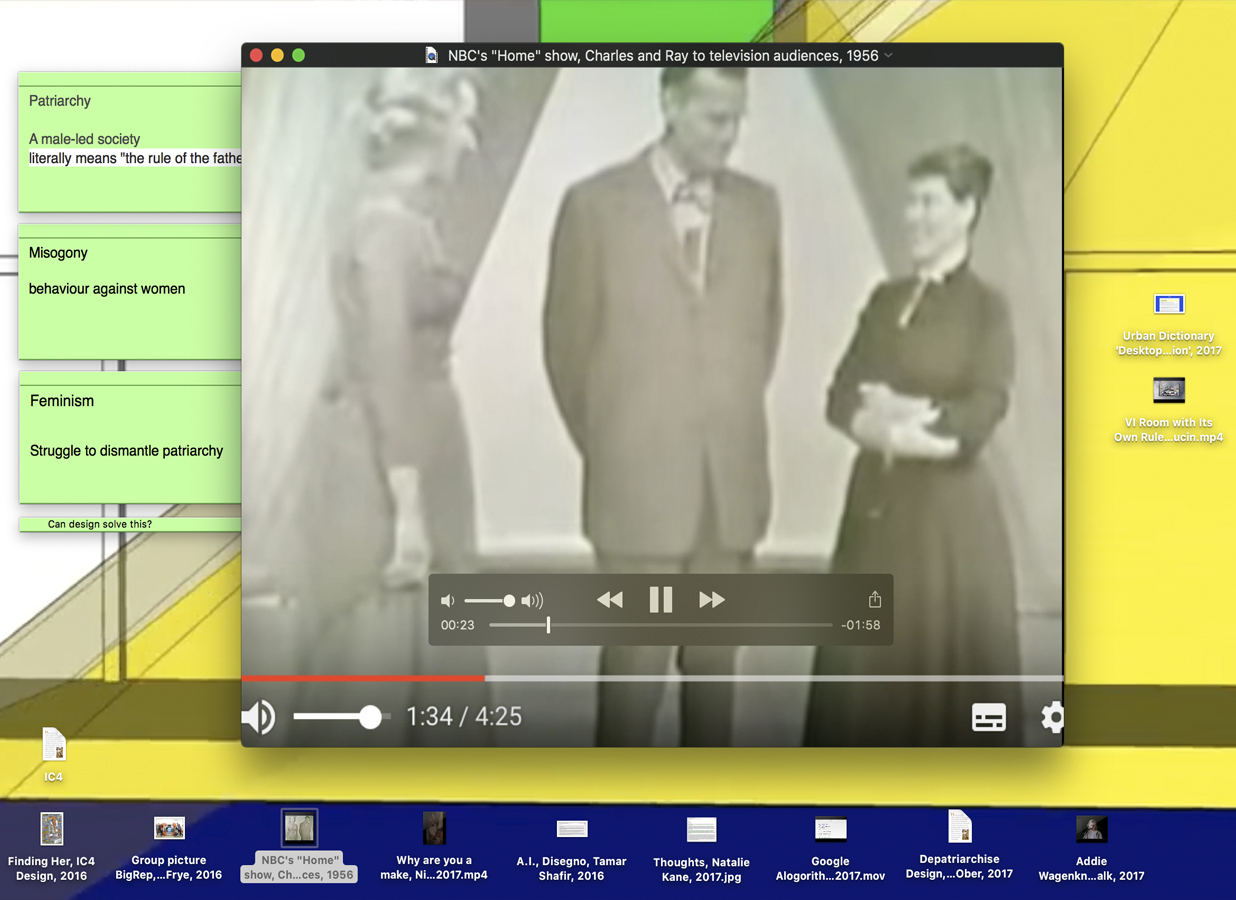 2. "'Desktop Exhibition' on the topic of 'Local' at Prototyping Ideas at Domus Academy in Milan."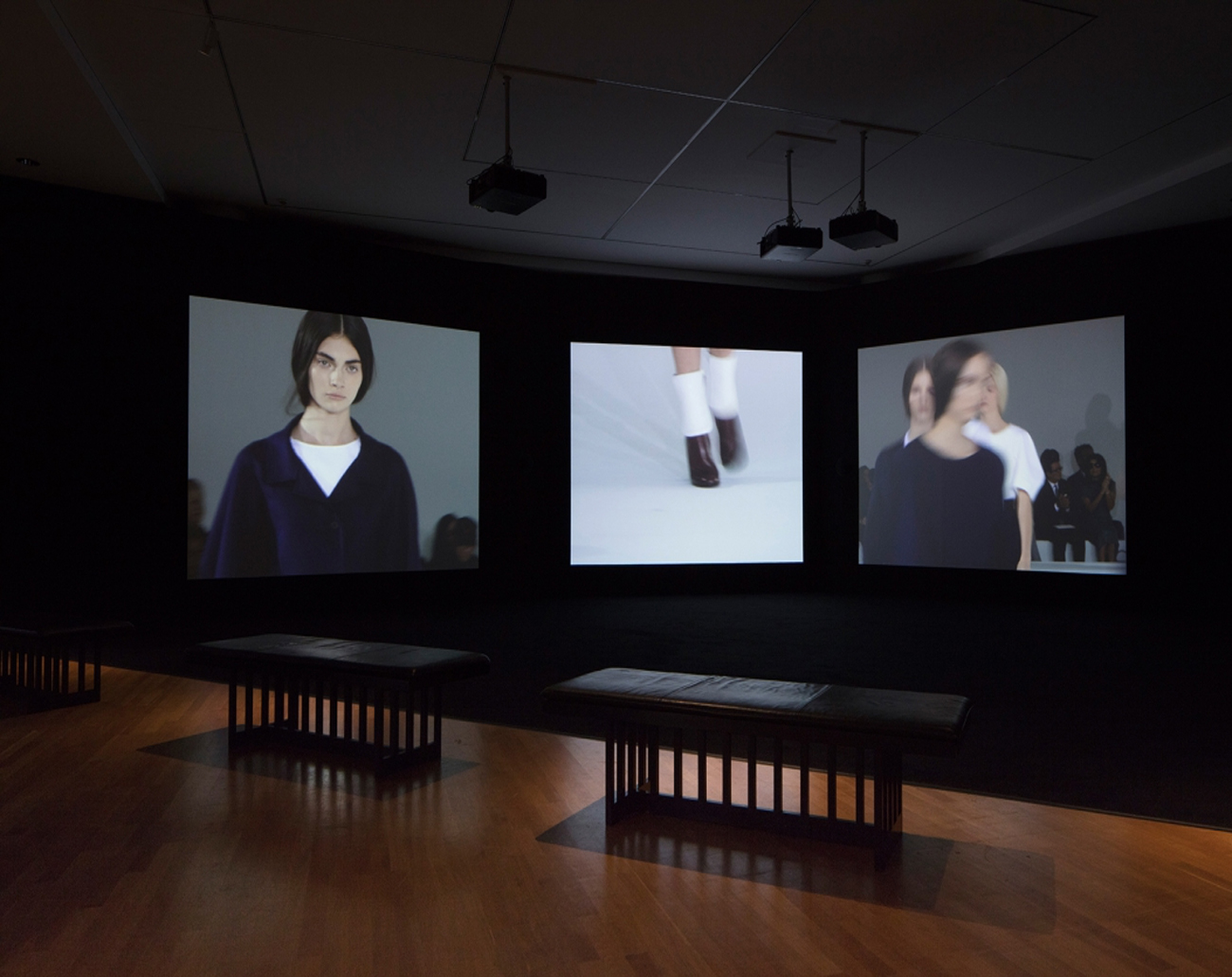 3. "Jil Sander's first institutional museum show "Present Tense" at Museum für angewandte Kunst Frankfurt, Germany."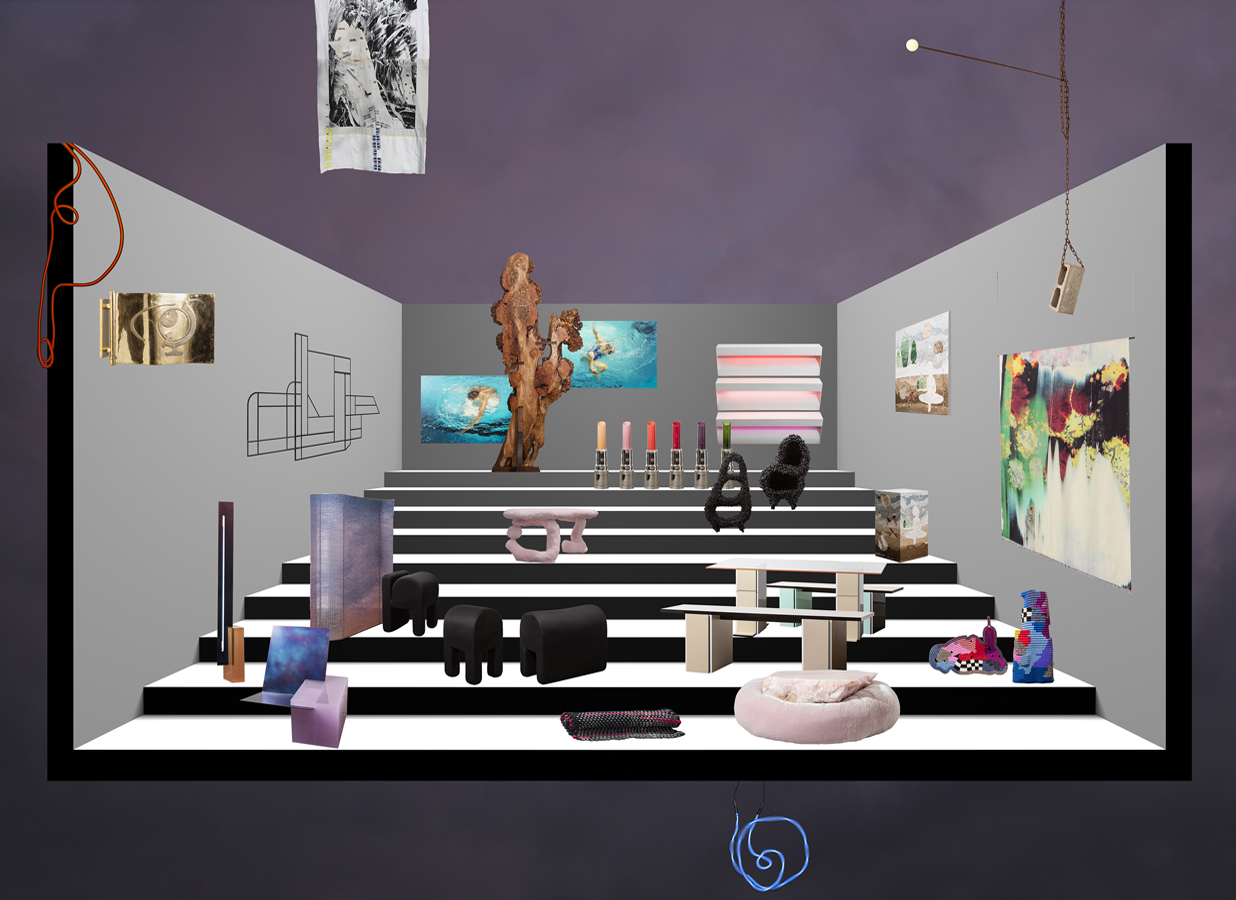 4. "'Room With Its Own Rules,' a female-only exhibition (curated by me) at Chamber Gallery in New York. Collage by Sasa Stucin of Soft Baroque."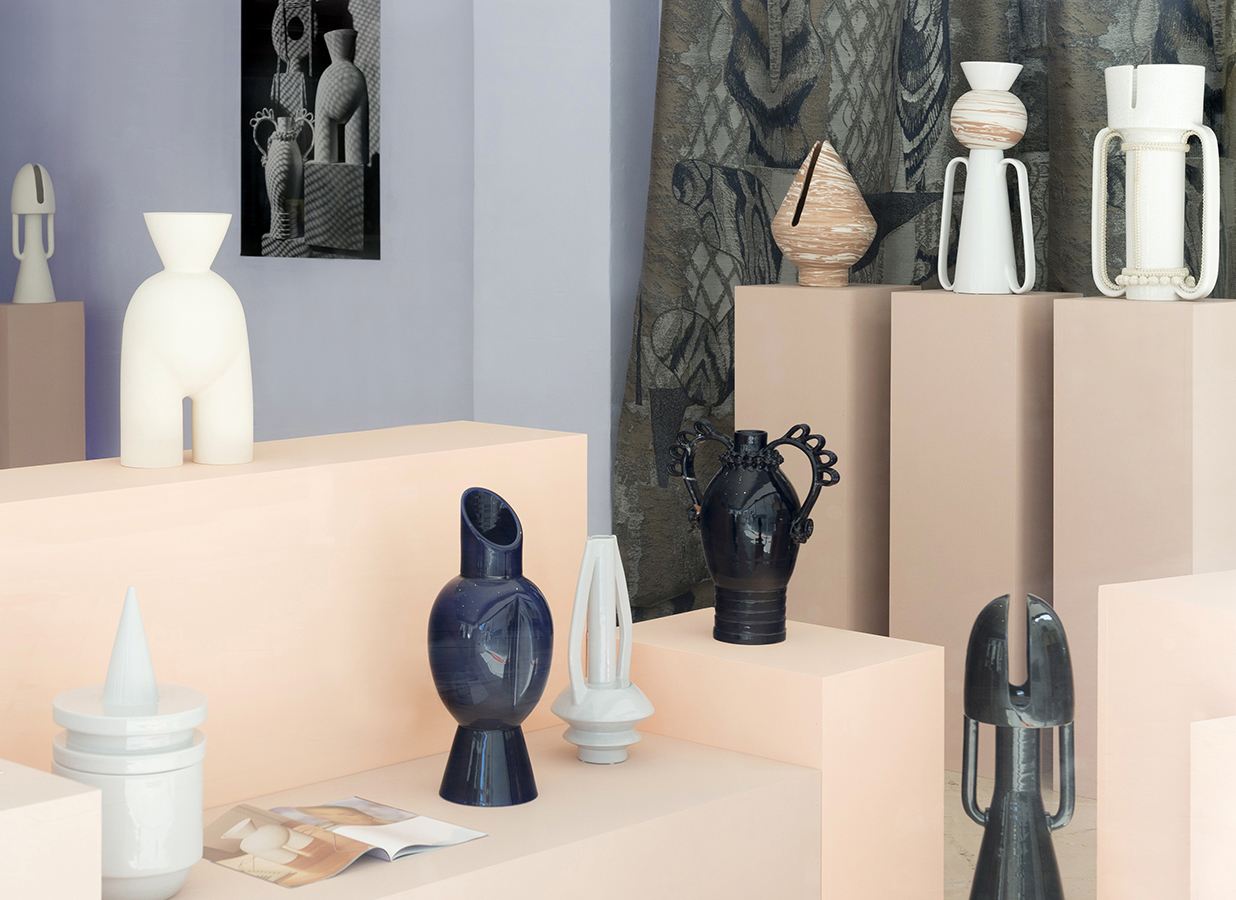 5. "Valentina Cameranesi's 'Féminin' solo show in a former beauty salon in Toulon, France."
What I'm looking forward to in 2018: "In 2017, female practitioners claimed more space. In 2018 the Habitus will continue."
Matylda Krzykowski is a Swiss-based curator and the founder of Depot Basel. 
Lucy Feagins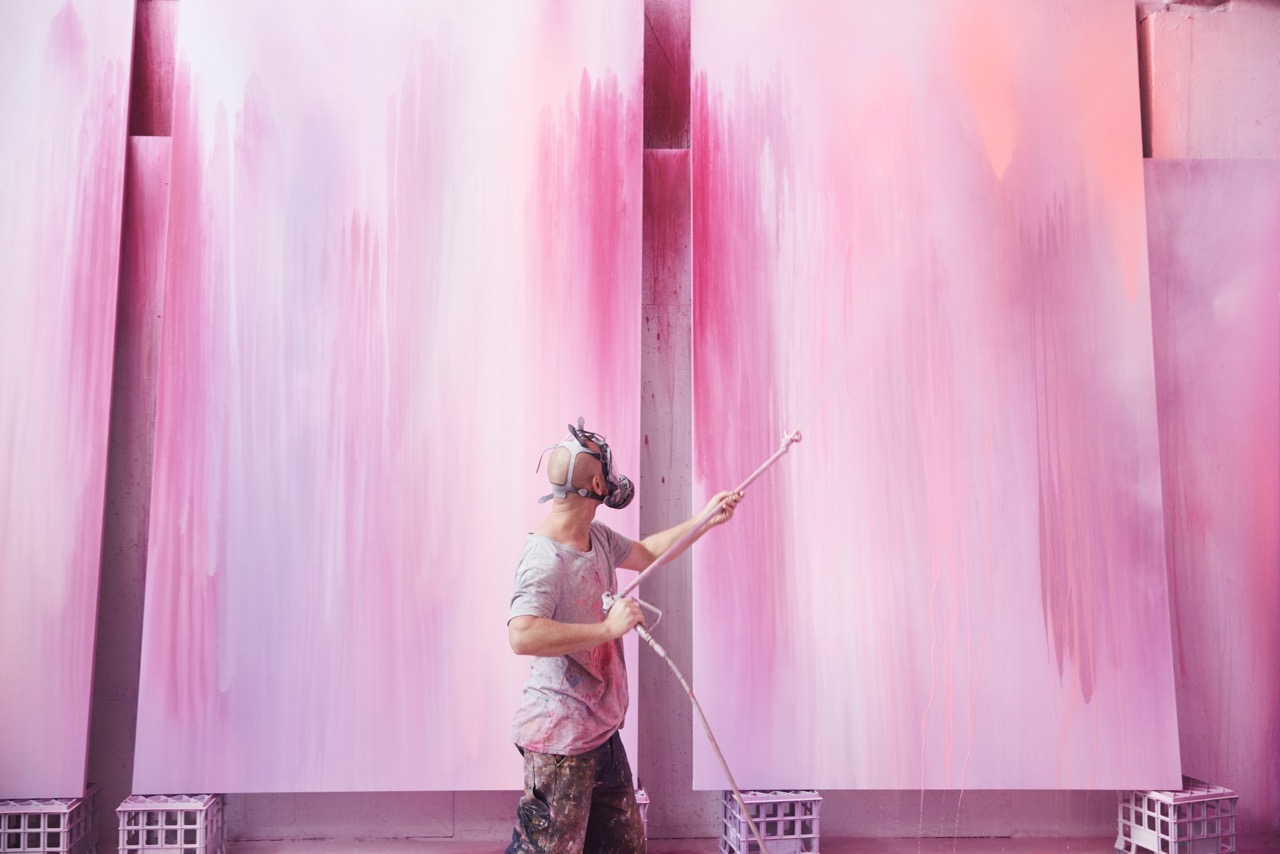 1. "Melbourne painter Ash Keating makes enormous paintings, sometimes 60 feet tall. His practice is intensely physical — an exploration of color, movement, paint, water, air, and gravity. The resulting works are a feat of logistics as much as they are an artistic expression. Back in April, on The Design Files we visited his color-drenched studio space in Brunswick — a feast for the eyes." Photo © Sean Fennessey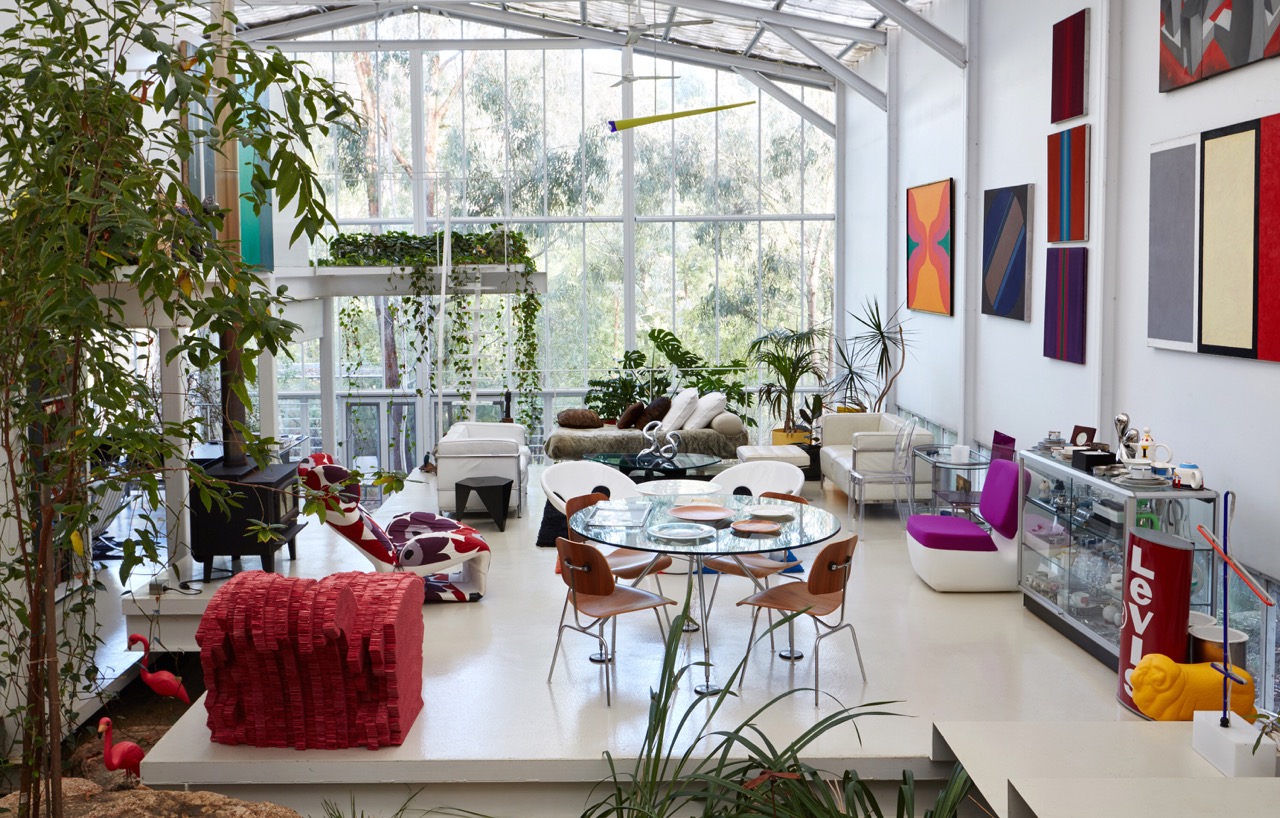 2. "Architect John Henry and his wife Deb Ganderton are the humble owners of the truly remarkable Research House in Eltham, Melbourne. A mind-boggling 35,000-square-foot space, with 21-foot-high walls and a jaw-dropping sheer wall of south-facing windows overlooking leafy bushland, this is one Australian home truly unlike any other we've seen. And we've seen a lot!" Photo © Sean Fennessey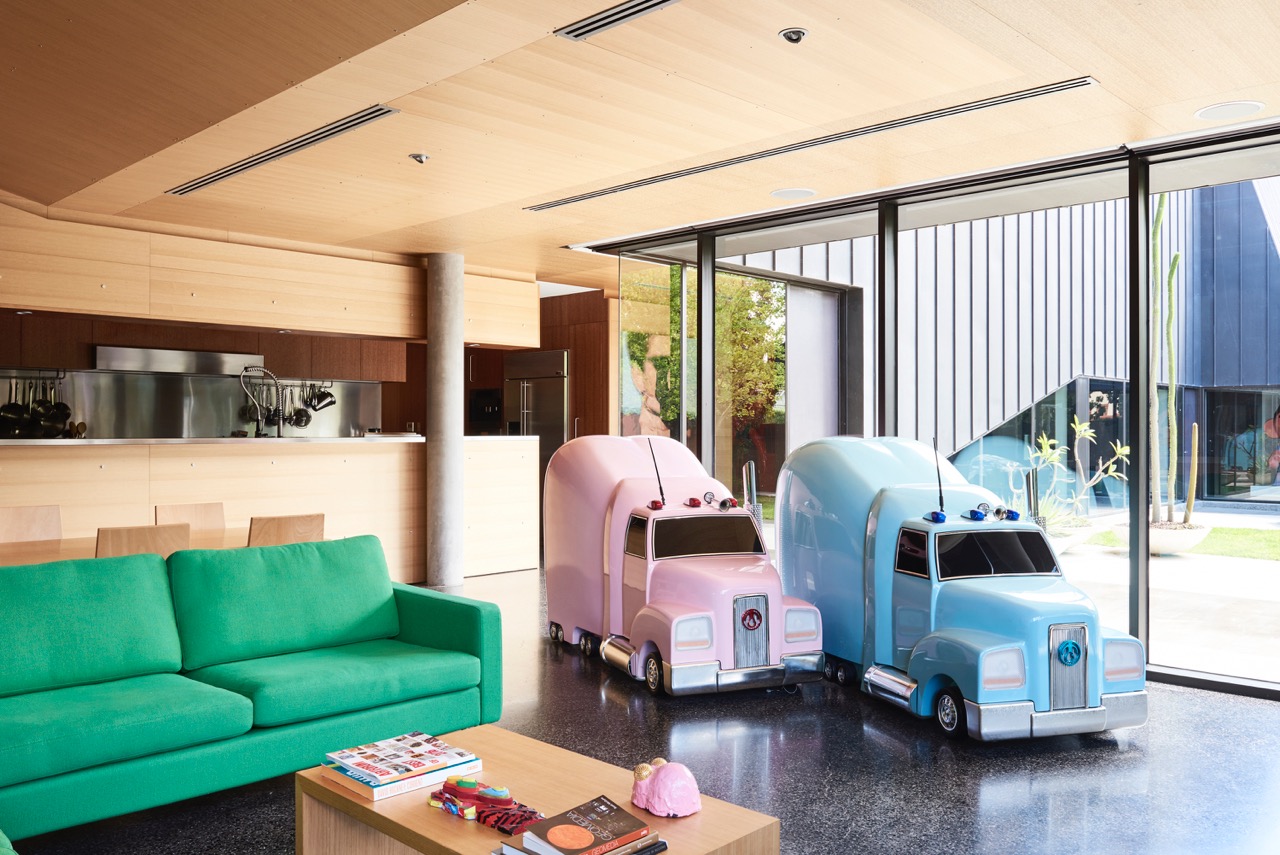 3. "Corbett Lyon is a fourth generation Australian architect, and co-director of Lyons Architecture. His partner Yueji, and daughters Carlin and Jaqlin are his creative partners in a truly innovative endeavor – an art museum which is also their full-time family home. We visited the Lyon Housemuseum back in February and made a video about it." Photo © Eve Wilson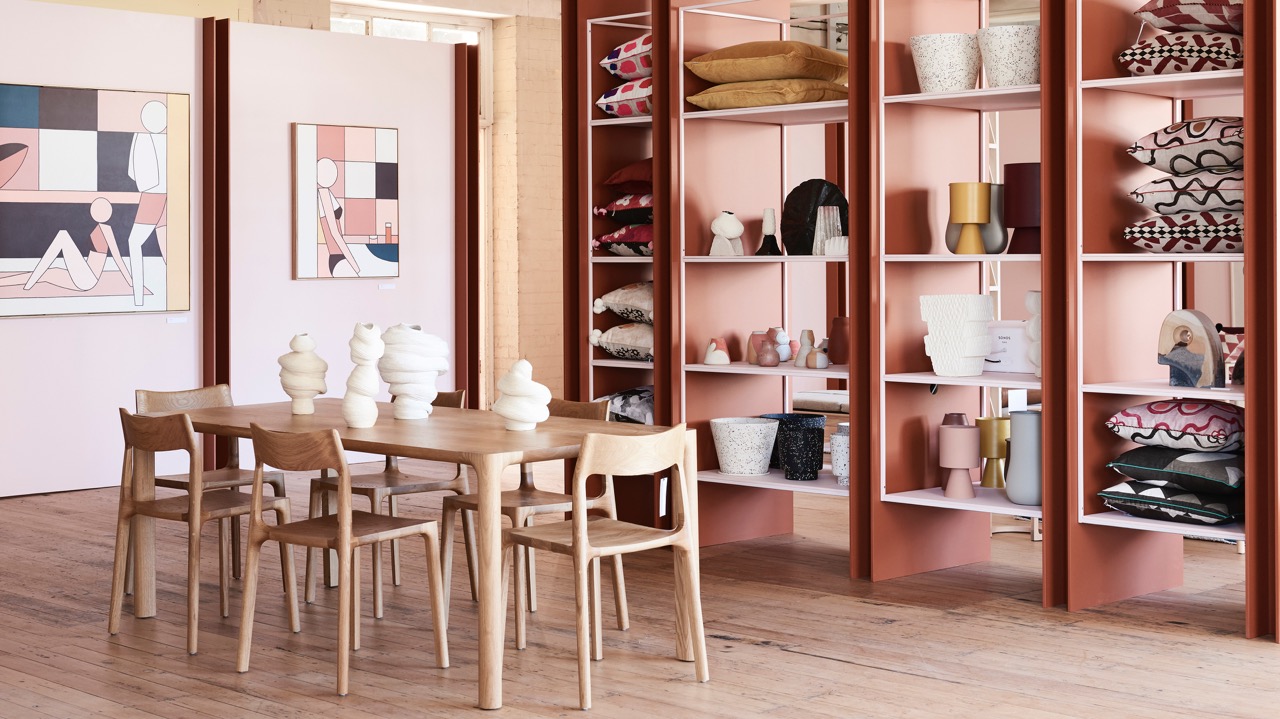 4. "Perhaps something a little similar to Sight Unseen's OFFSITE events, The Design Files Open House is our once-a-year showcase: part pop-up, part exhibition. Last month, we held the fifth incarnation of this event, constructing a 'house-like' environment within a vacant warehouse in Collingwood, and styling it with our favorite designs by over 60 Australian makers, artists and designers. With around 7000 visitors in just 4 days, we're still recovering!" Photo © Eve Wilson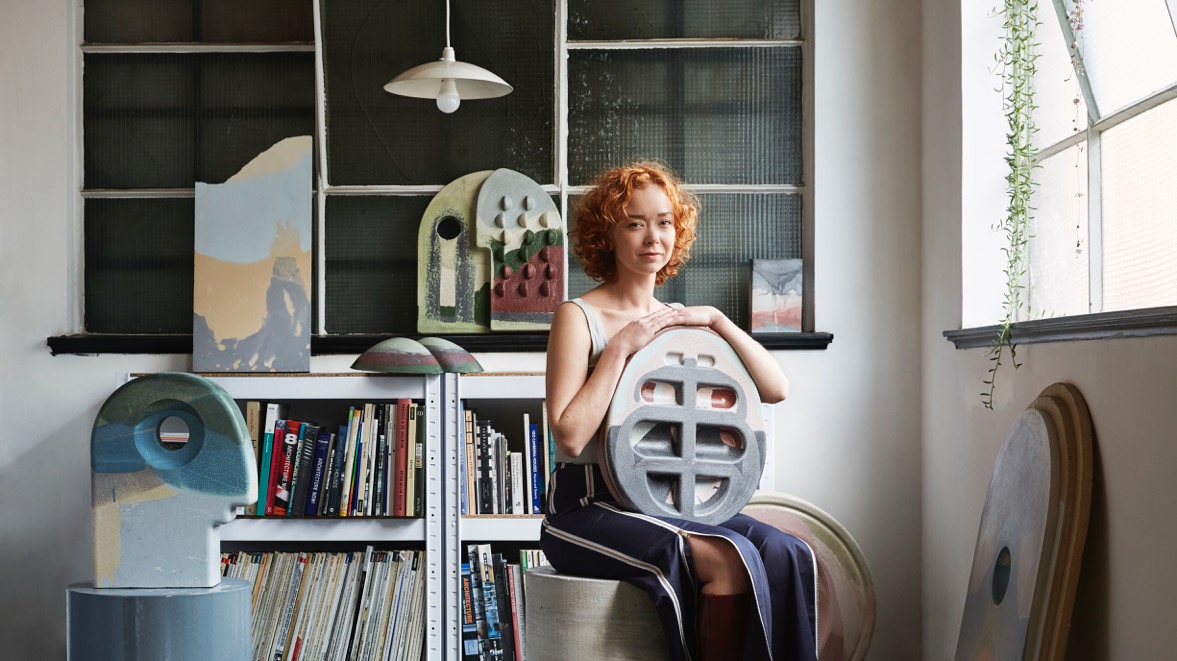 5. "One of the most exciting Australian artists we've been following this year is Maddie Sharrock. Maddie creates distinctive sculptural works using layers of custom-pigmented cement inspired by Australian landscapes. Paramount to her practice is an almost scientific inquiry into concocting the right mix of materials — experimenting with fast-drying, lightweight, polymer-based, plaster-based, fiberglass-reinforced, normal gray and off-white concretes ­– to suit the look and function of each piece; and then sculpting using CAD software linked to CNC machines to cut precise polystyrene molds." Photo © Caitlin Mills
What I'm looking forward to in 2018: "I'll be heading to the Milan fair for the first time in many years. I'm super excited to produce a new video series on the ground from the fair, and just absorb the creative energy of the world's greatest design event. We're also planning to launch our first online store next year. We're trying to do it in a really unique way, a daunting but exciting proposition — watch this space!
Lucy Feagins is the founder of the Australian design blog The Design Files.
Oliver Haslegrave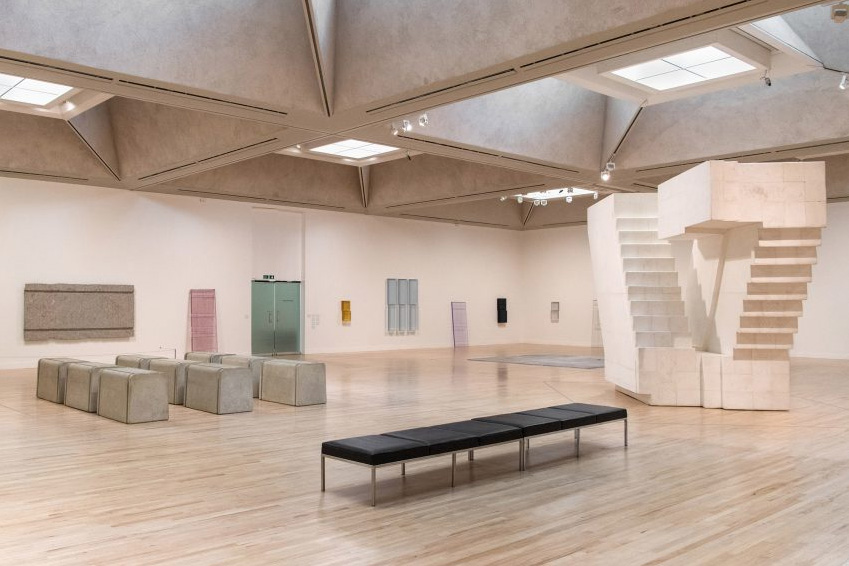 1. "Rachel Whiteread at Tate. I've had a serious crush on her work ever since I saw it, and I could happily live in this 25-year retrospective."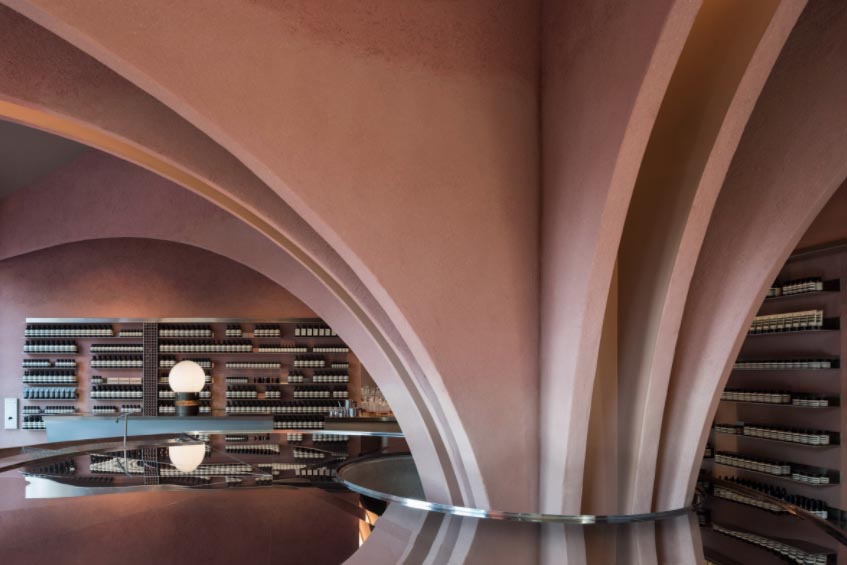 2. "Aesop by Snohetta in London. Texture, form, and proportion are so well-conceived and balanced here, enhanced by the decision to embrace, rather than work against, a difficult architectural artifact: the central column."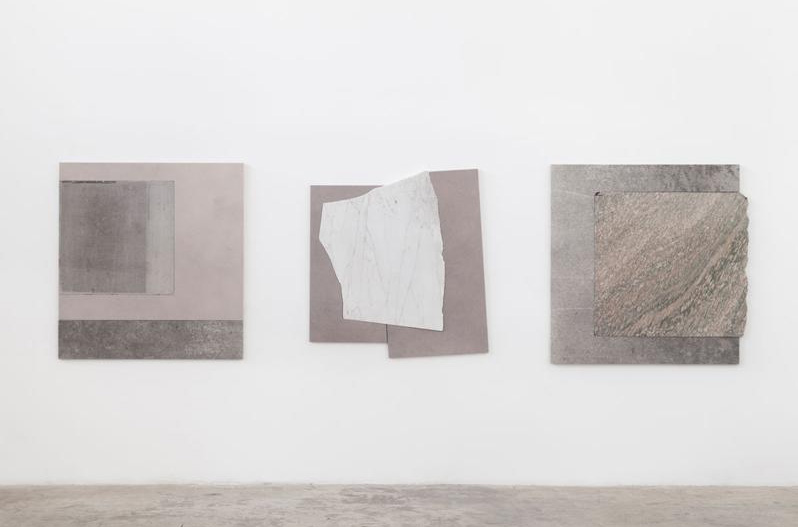 3. "Sam Moyer/Wide Wake at Sean Kelly Gallery in New York. Sam Moyer's approach and deep understanding of material and the material's life is always inspiring."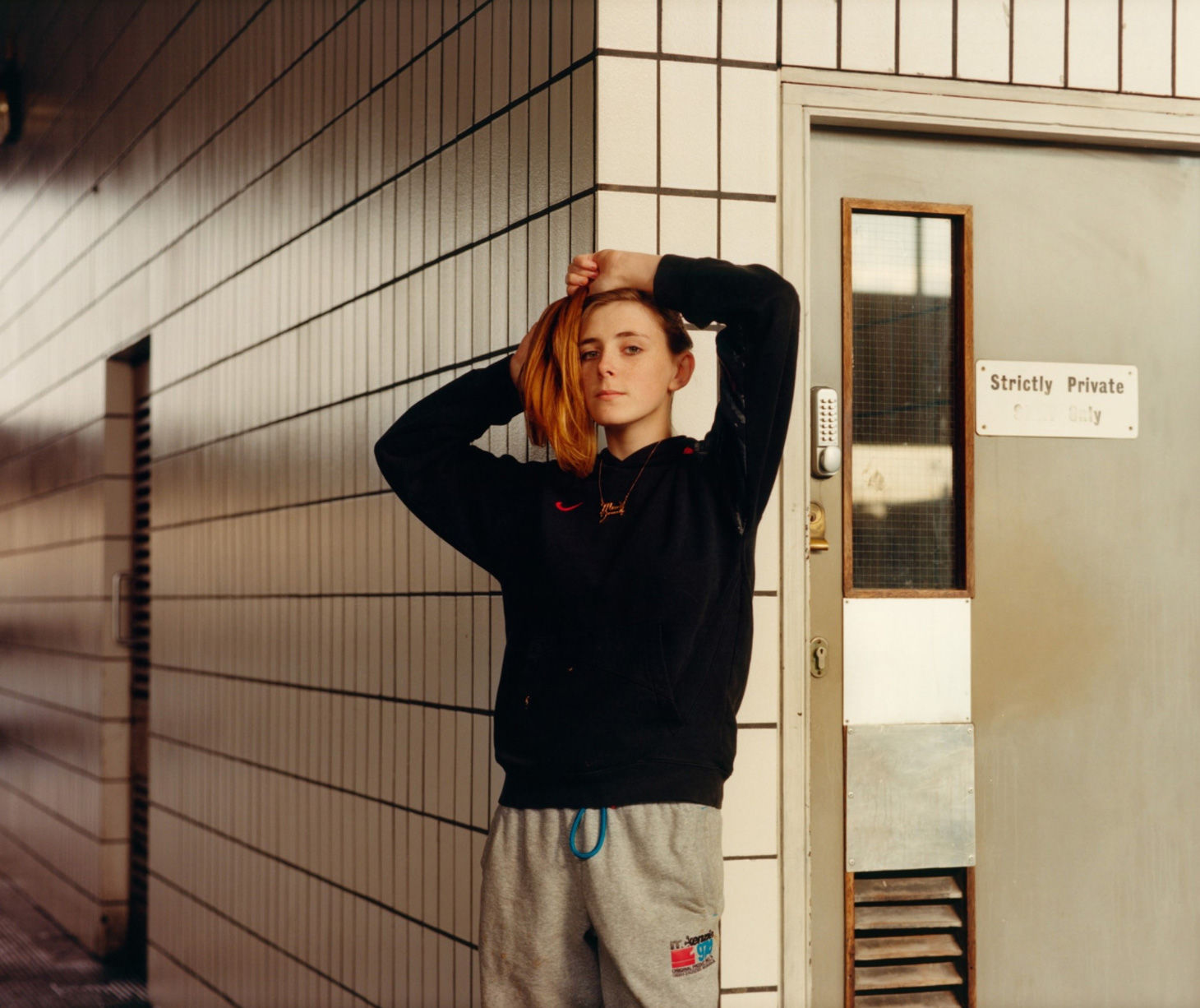 4.  "Jamie Hawkesworth's book Preston Bus Station, published by Dashwood. There is so much to like in this collection: the approach, the intimacy of the subjects, and the Brutalist architecture of the bus station itself. And the book is beautifully designed and printed."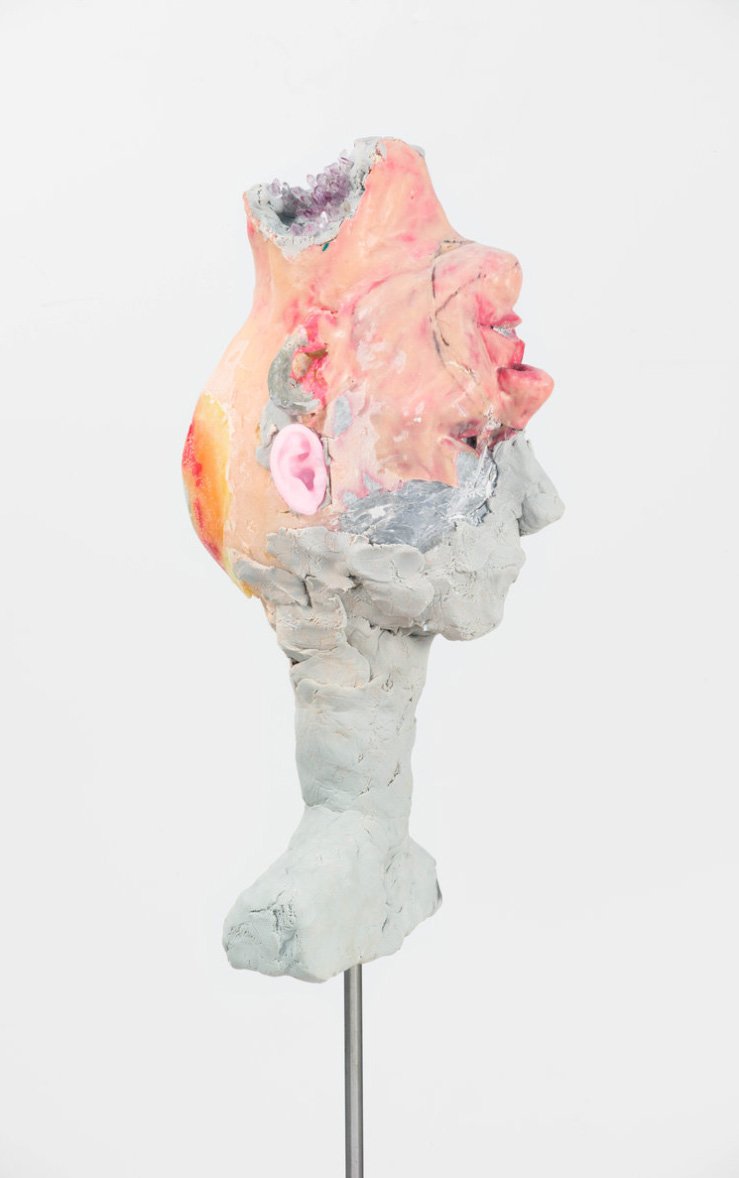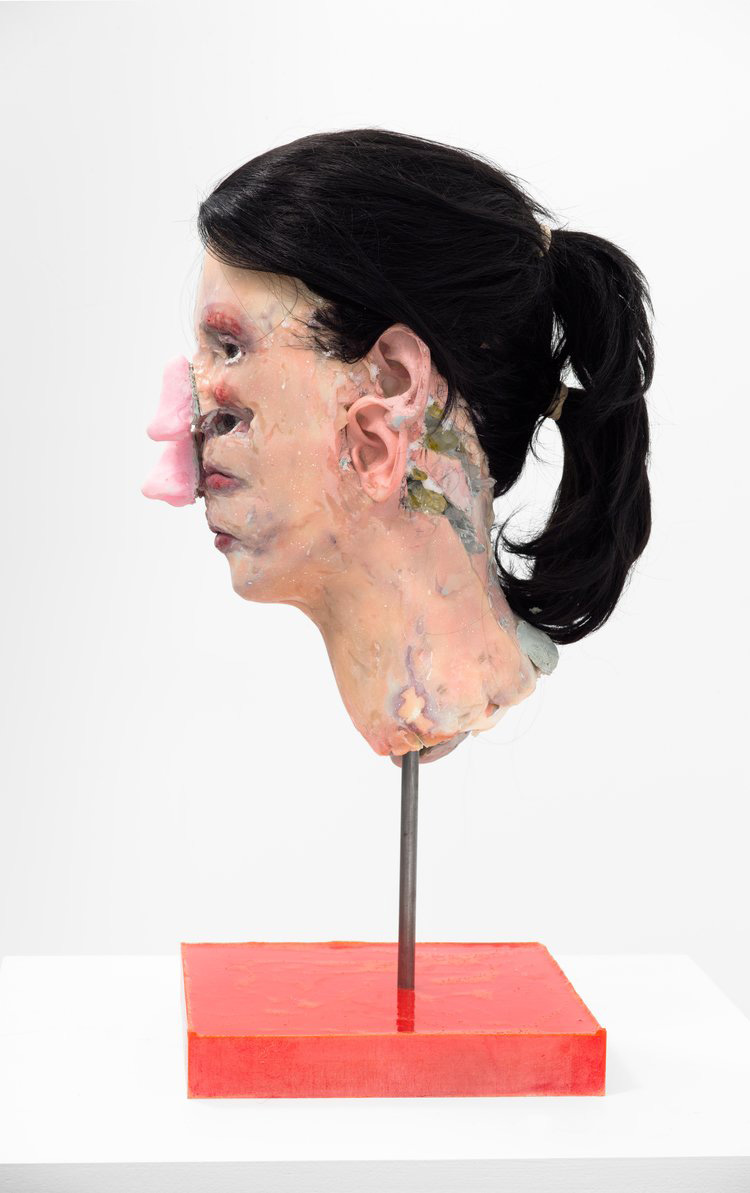 5. "Pink Operator and Struck by David Altmejd. His work is a continual source of wonder, and I love every piece he made in this series in 2017."
What I'm looking forward to in 2018: "Chris Schanck's solo exhibition at Friedman Benda."
Oliver Haslegrave is the founder and director of Home Studios. 
Zoe Fisher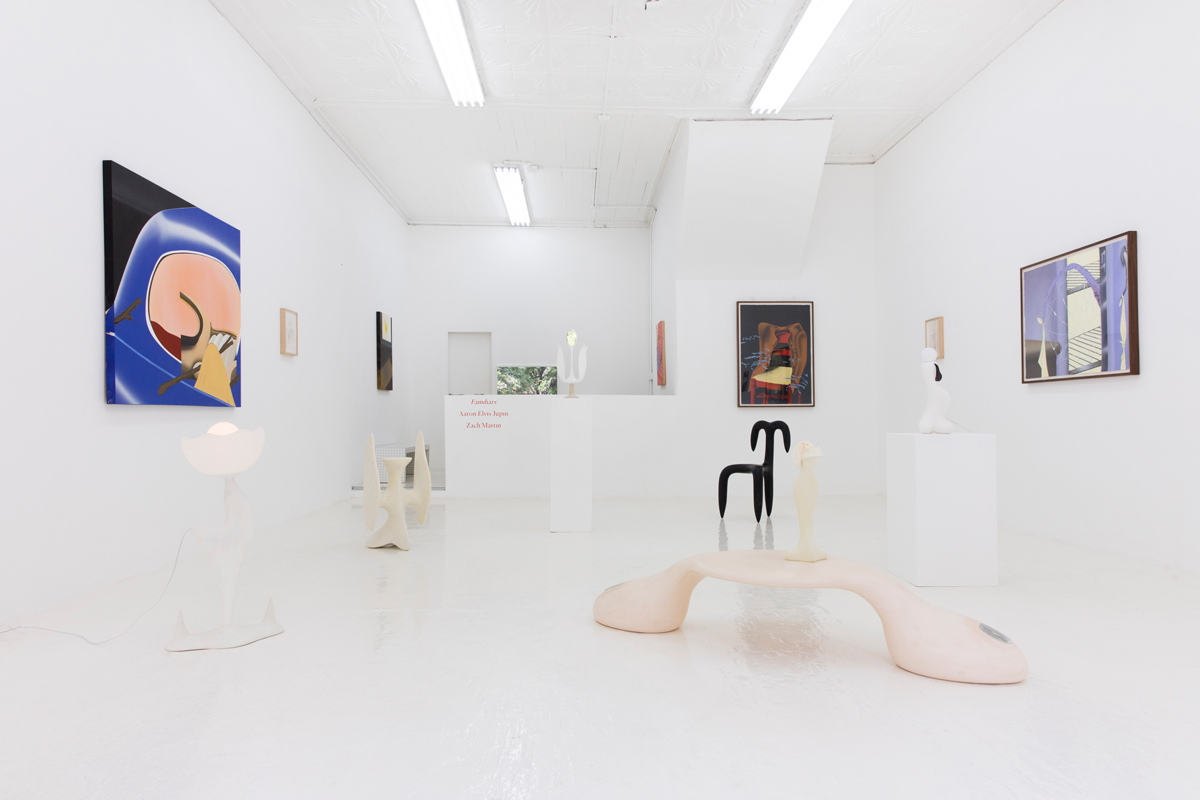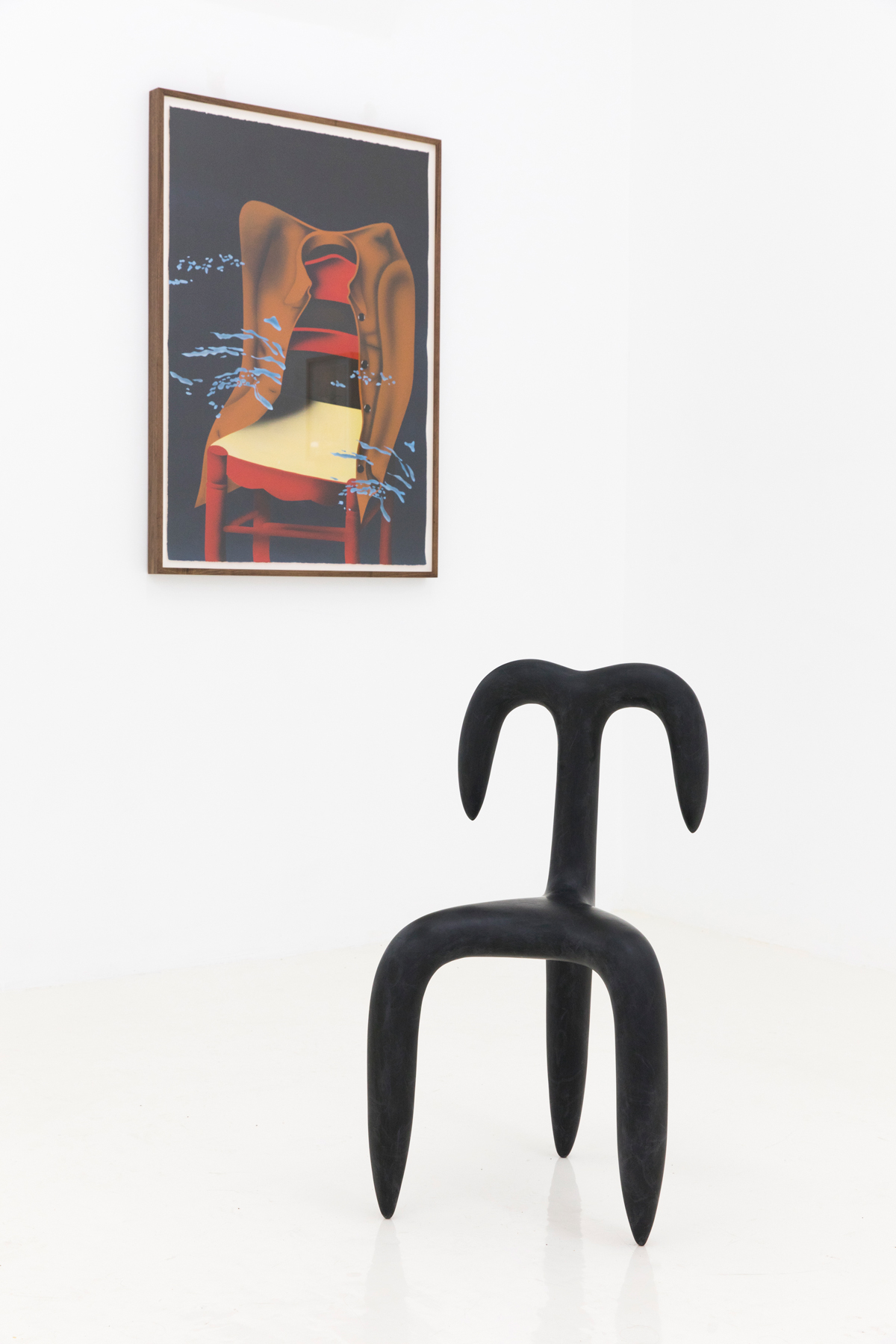 1. Familiars by Aaron Elvis Jupin and Zach Martin at Fisher Parrish Gallery. Opening Fisher Parrish Gallery with Patrick Parrish was by far the most exciting and amazing moment for me this year. Our third show, Familiars, brought together two artists I have been looking forward to working with for some time. The combination of Aaron's paintings and Zach's sculptures/furniture created this perfectly uncanny and surreal world of interiors. They were both an absolute dream to work with and I am so stoked for things to come with both artists.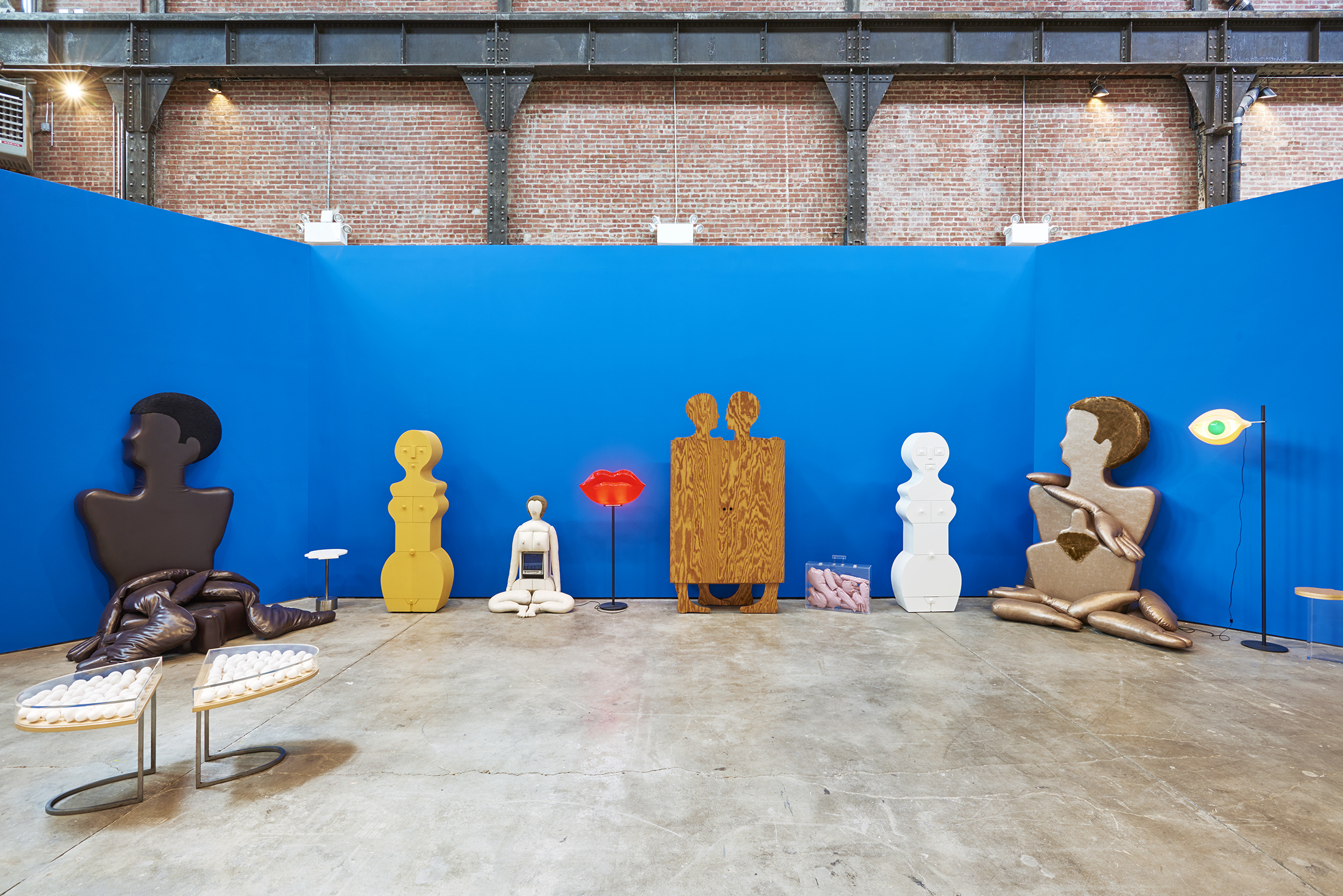 2. "Nicola L.: Works, 1968 to the Present at Sculpture Center. I got an amazing tour of the retrospective of long overlooked artist/designer Nicola L at Sculpture center by my pal Katie Stout. Not only are the works incredible, it was also really interesting to hear about them through Katie Stout's lens, whose work comes from a similar place."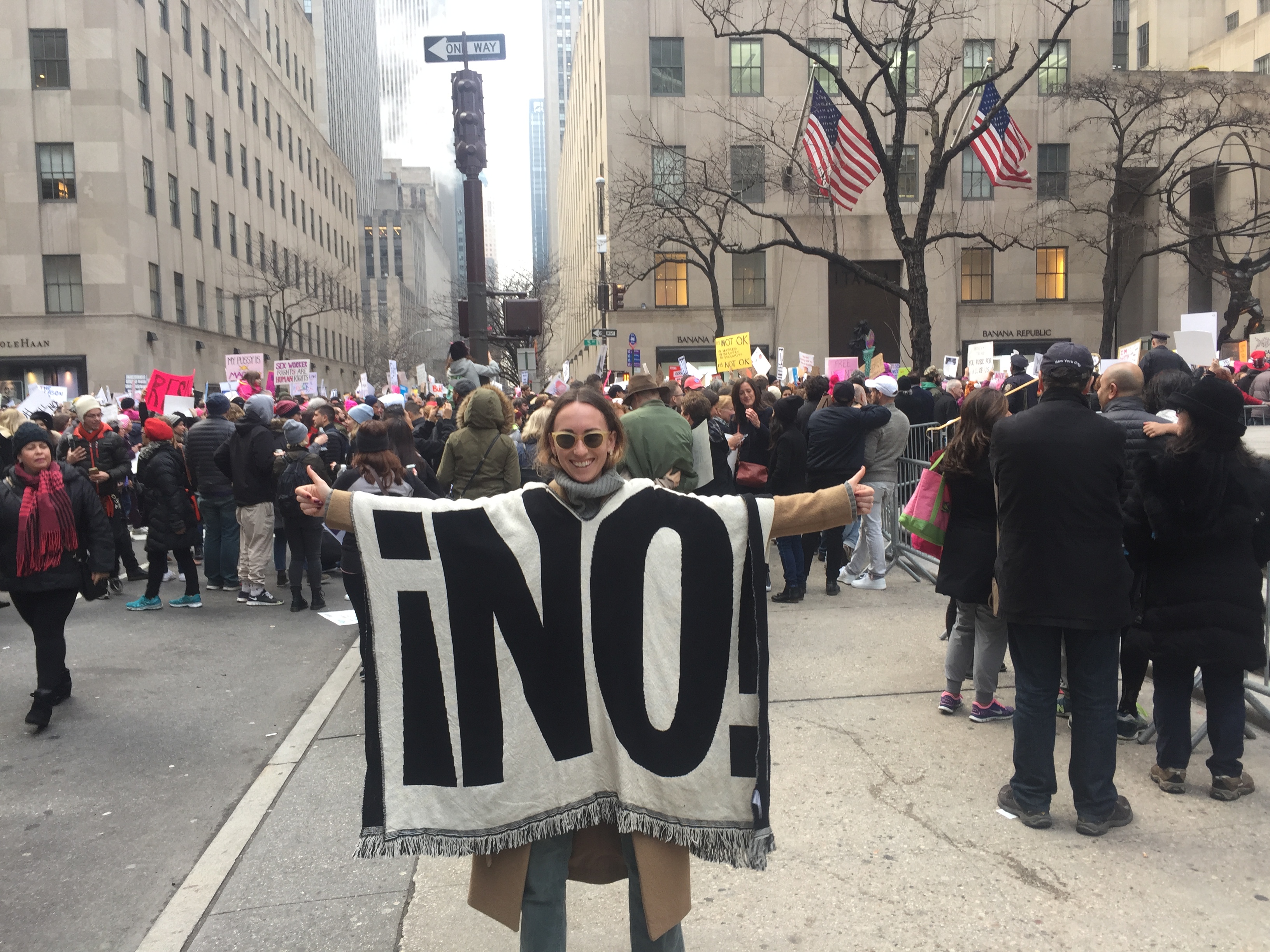 3. "Wearing my Experimental Jetset "THE NO-THING" poncho to the Women's March in NYC was an all-time high moment of 2017 in an all-time low year. #FUCKTRUMP"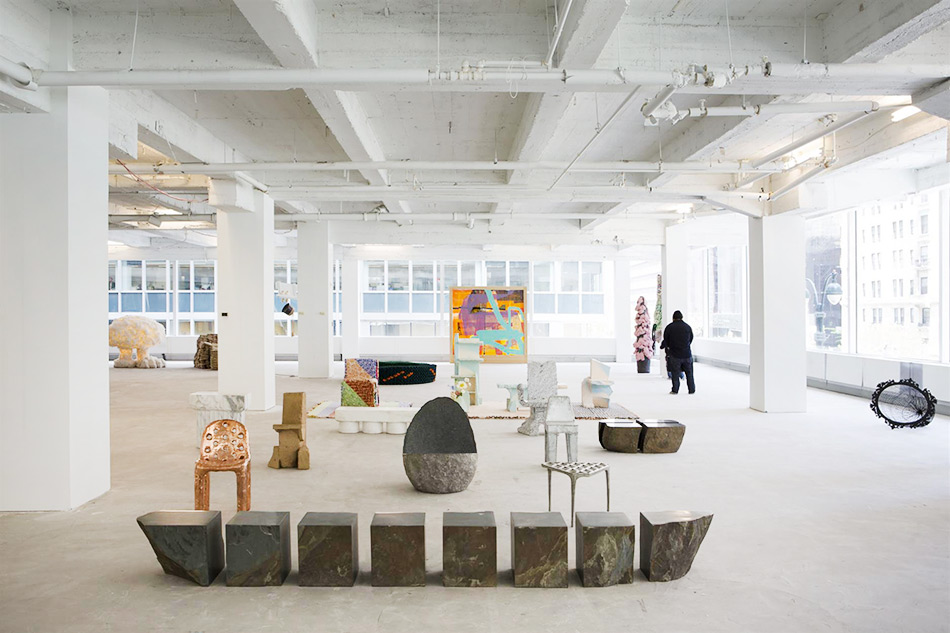 4. Salon 94's show MIDTOWN at Lever House was one of the most beautiful exhibitions I saw this year. The stripped-down Midtown office location was stunning and the work was just the best of the best. I really appreciated the pairing of young emerging artists/designers like Thomas Barger with very established artists/designers like Carol Bove and Scott Burton! It was an amazingly successful blurring of the boundaries of art and design. One of those shows you wish you had done first ;)"
5. Discovering "Bryan Ropar's Plastic Chair World." Certainly one of the most fascinating and epic design collectors out there.
What I'm looking forward to in 2018: "I'm really looking forward to an exhibition of all-female Norwegian ceramicists at Patrick Parrish in collaboration with the Norwegian Crafts Council in the Fall!"
Zoe Alexander Fisher is the co-owner of Fisher Parrish Gallery in Bushwick. 
Keren Richter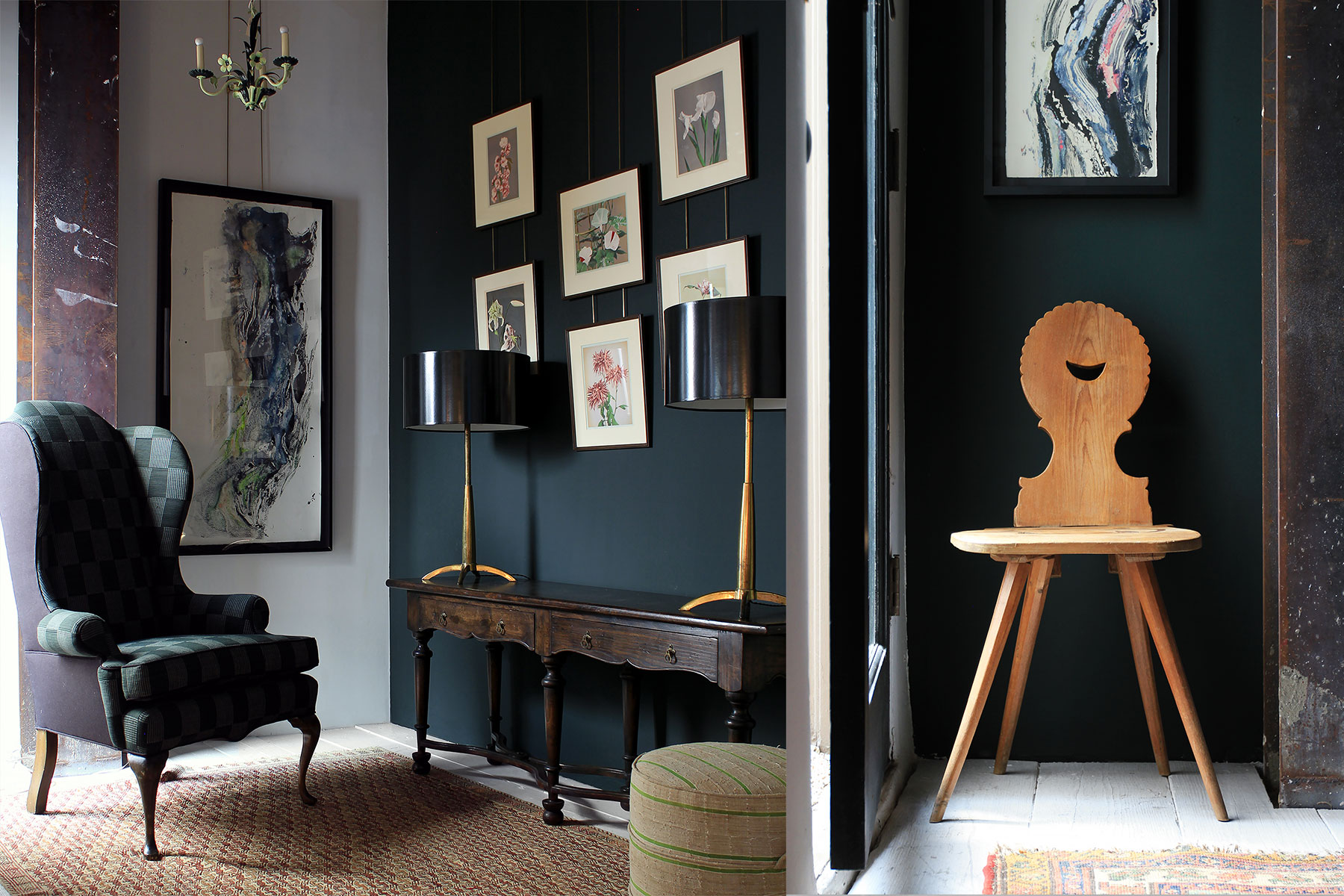 1. The last two projects White Arrow has been working on called for richly pigmented deep green walls and cabinetry. I decided to try out LA brand Portola Paint and was blown away by their fan decks. Their array of colors is perfect.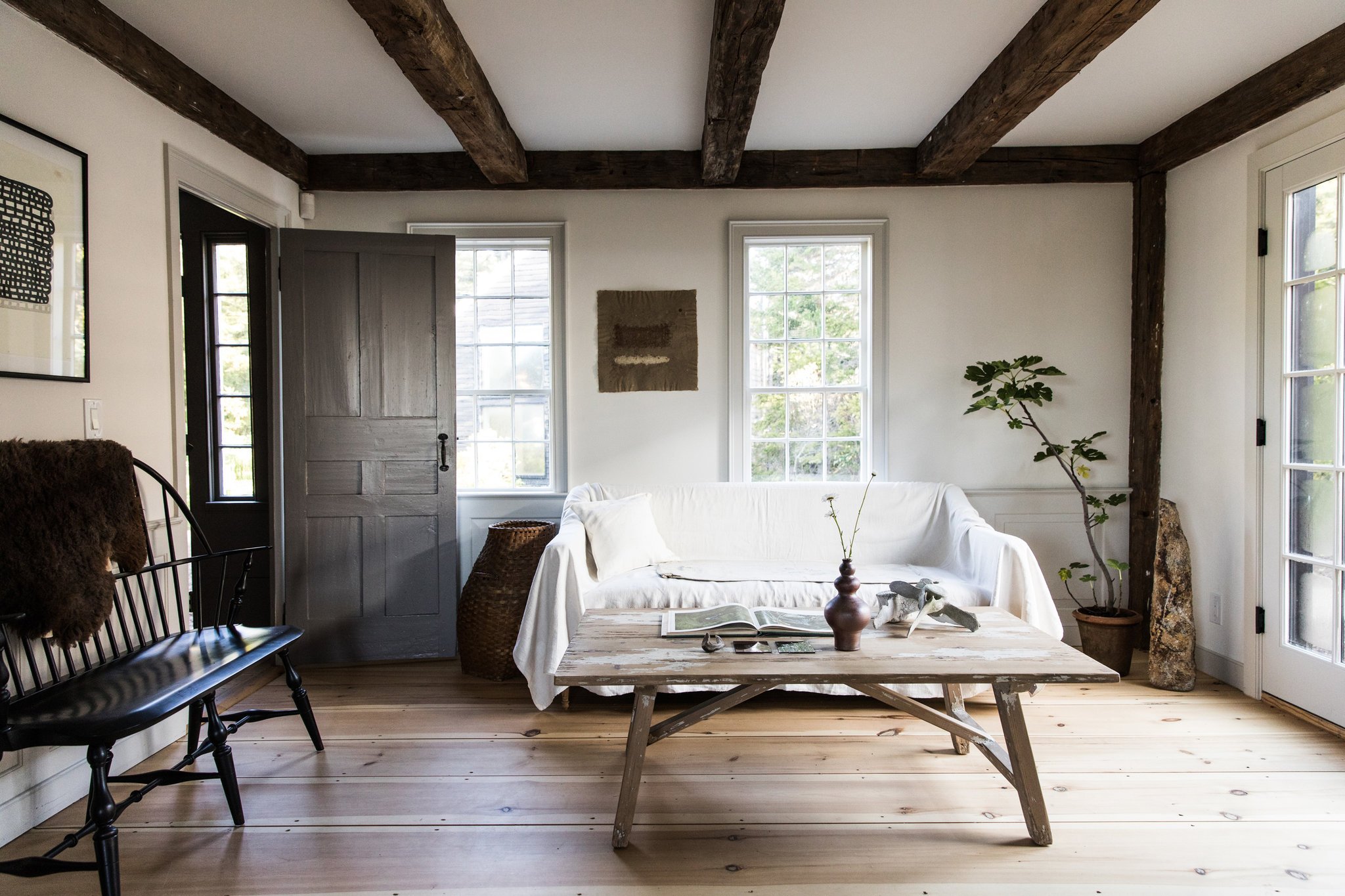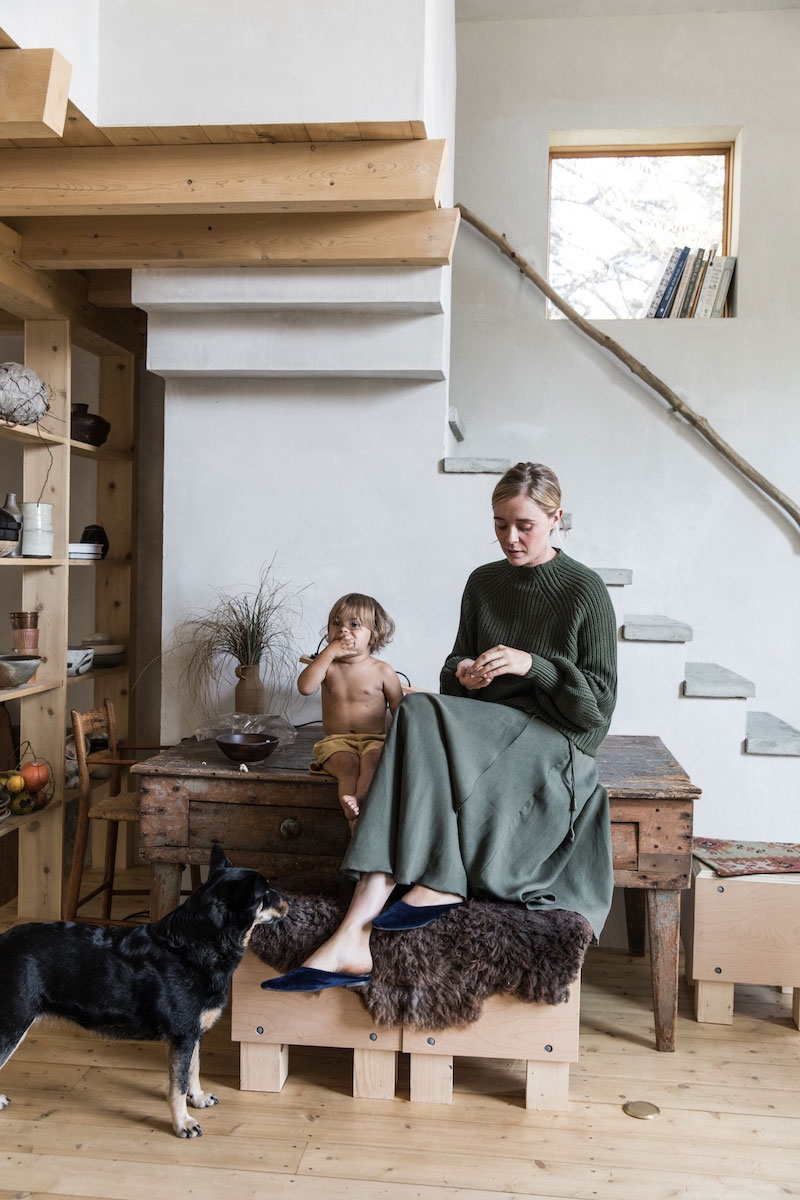 2. The work of Julie O'Rourke and Anthony Esteves,  and how they live, is very inspiring. They're two former RISD students, now living in Sprucehead, Maine, with a toddler in tow and an organic naturally dyed clothing line called Rudy Jude. Their family compound, featured in NYT, is laid-back and beautiful — and their sense of design creeps into everything they do.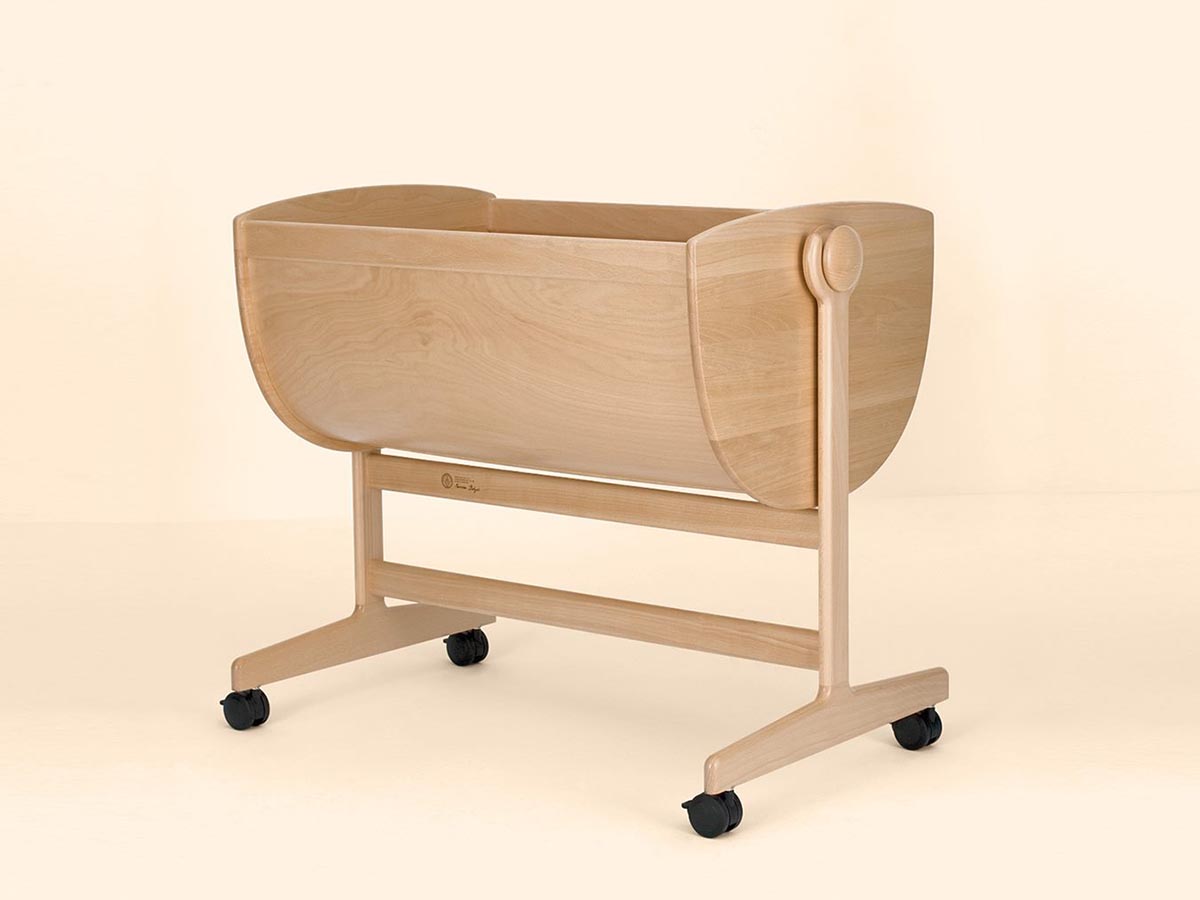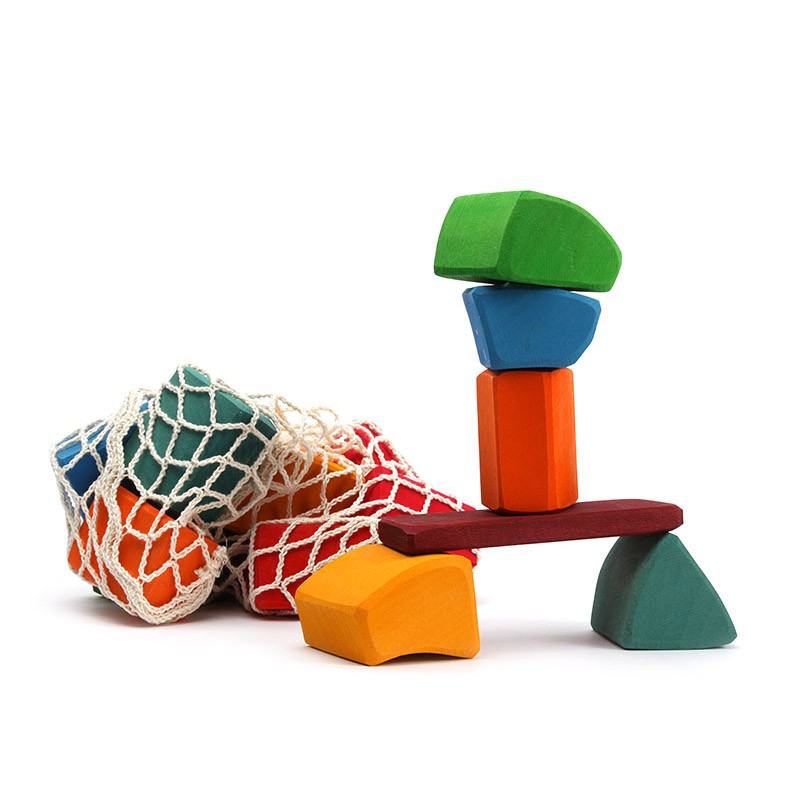 3. Thomas and I added a tiny human to our mix at the beginning of this past year, and with her arrival came the endless array of baby gear.  After much research, I ended up uncovering a treasure trove of options — new and old — like vintage children's furniture by Nanna Ditzel, German wooden toys by Grimm, and the new website Maisonette (with art direction by Lotta Nieminen) provides a perfect springboard into the abyss.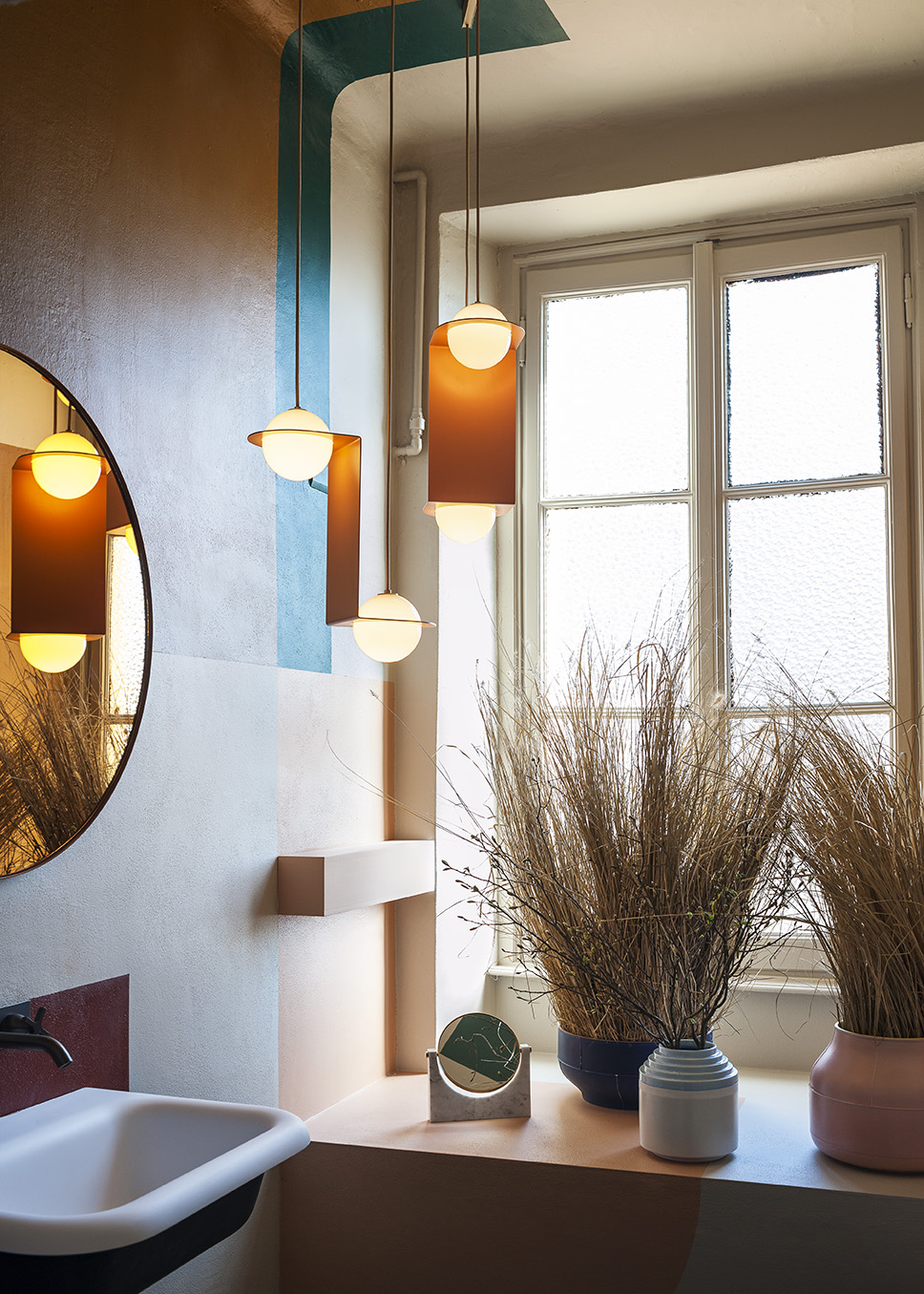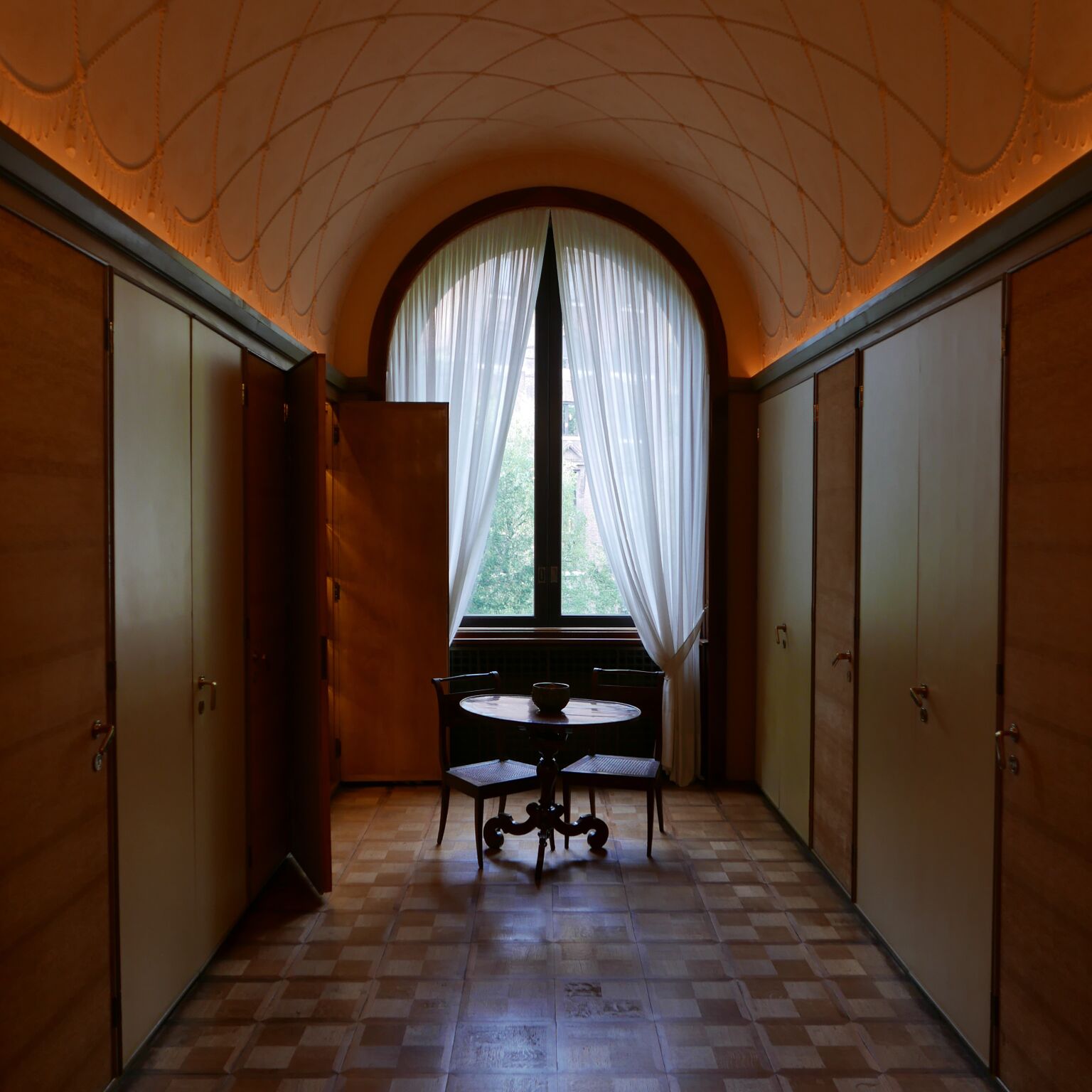 4. Despite having a three-month-old in tow, we trekked to Salone del Mobile for the first time. While in Milan, we saw countless inspiring exhibits— in particular we loved the installations by Dimore Studio and Studiopepe's "The Visit" (top) and our tour of Villa Necchi (bottom). The marble in that stately home's sunroom and bathrooms, and the grand custom metal doors, are amazing.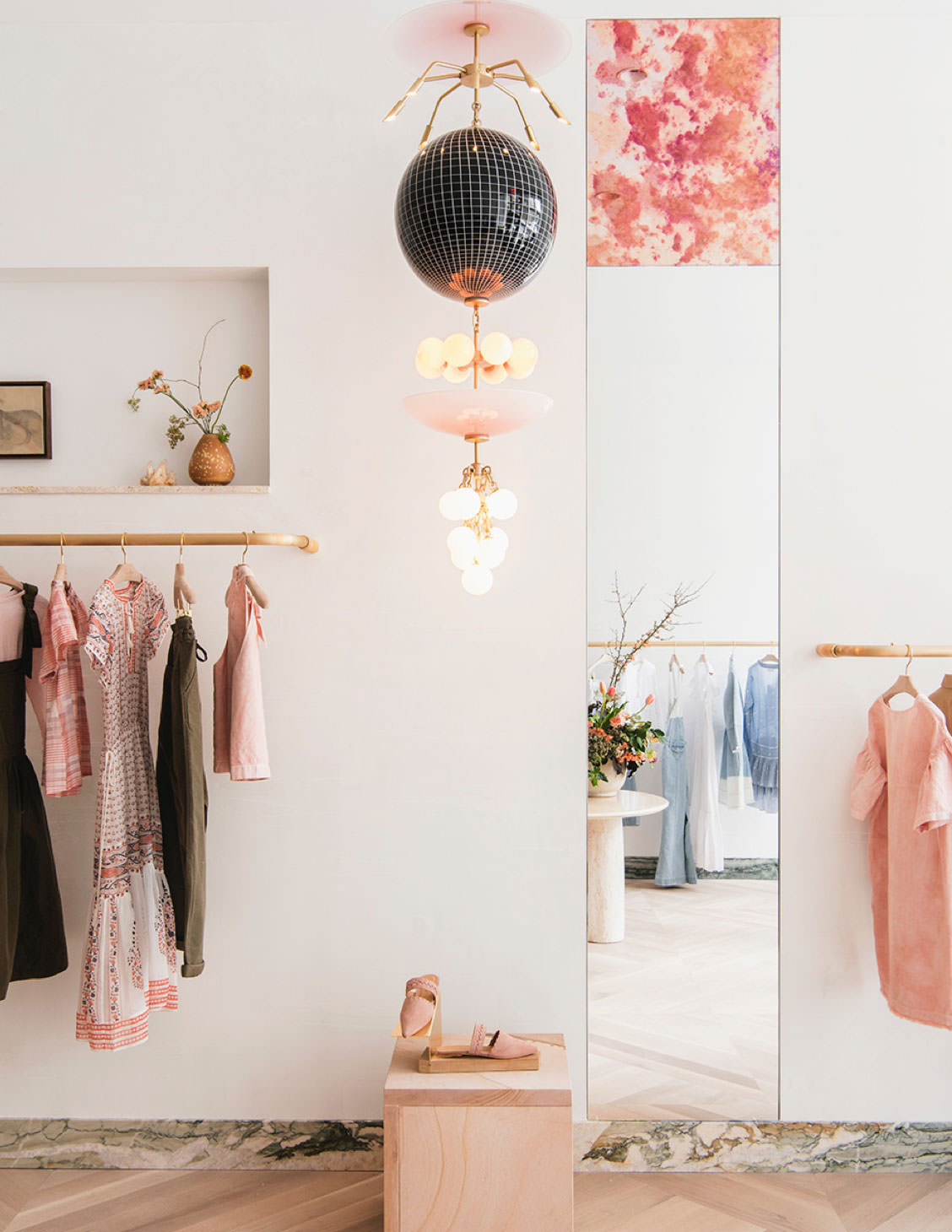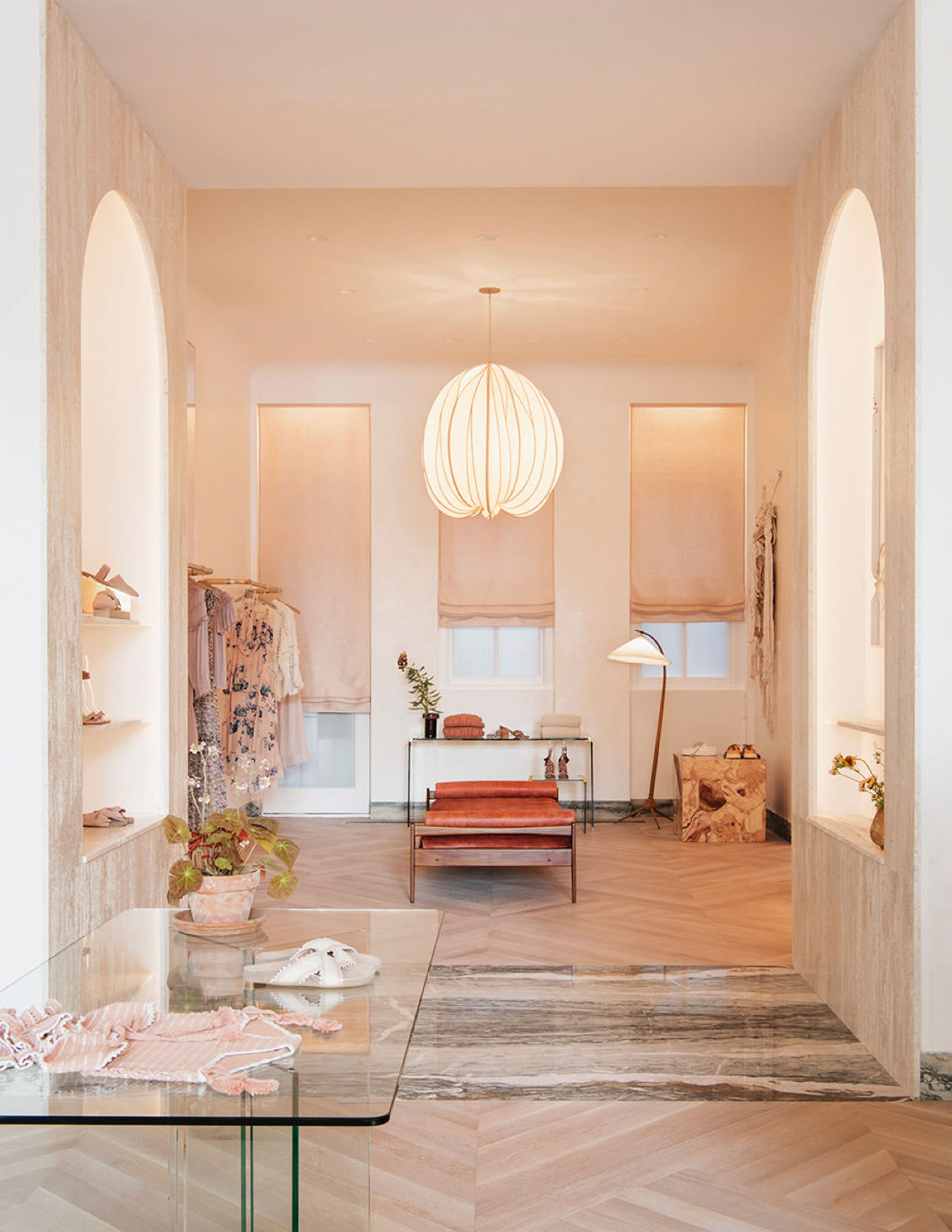 5. The new Ulla Johnson store, designed by Elizabeth Roberts Architecture and Alexis Brown Interiors hit all the right design notes— pale flattering color palate, interesting array of travertine and marble, detailed millwork, and perfect lighting. Definitely would live there.
What I'm looking forward to in 2018: "In the past year I've been mining a lot of Japanese influences in our projects — spec'ing Hinoki tubs, designing spa-like, wood-clad bathrooms, and buying clients bonsai trees. Thomas and I are hoping to take a trip through Japan in the spring and I can't wait!
Keren Richter is co-founder of the Brooklyn-based interiors firm White Arrow. 
Adi Goodrich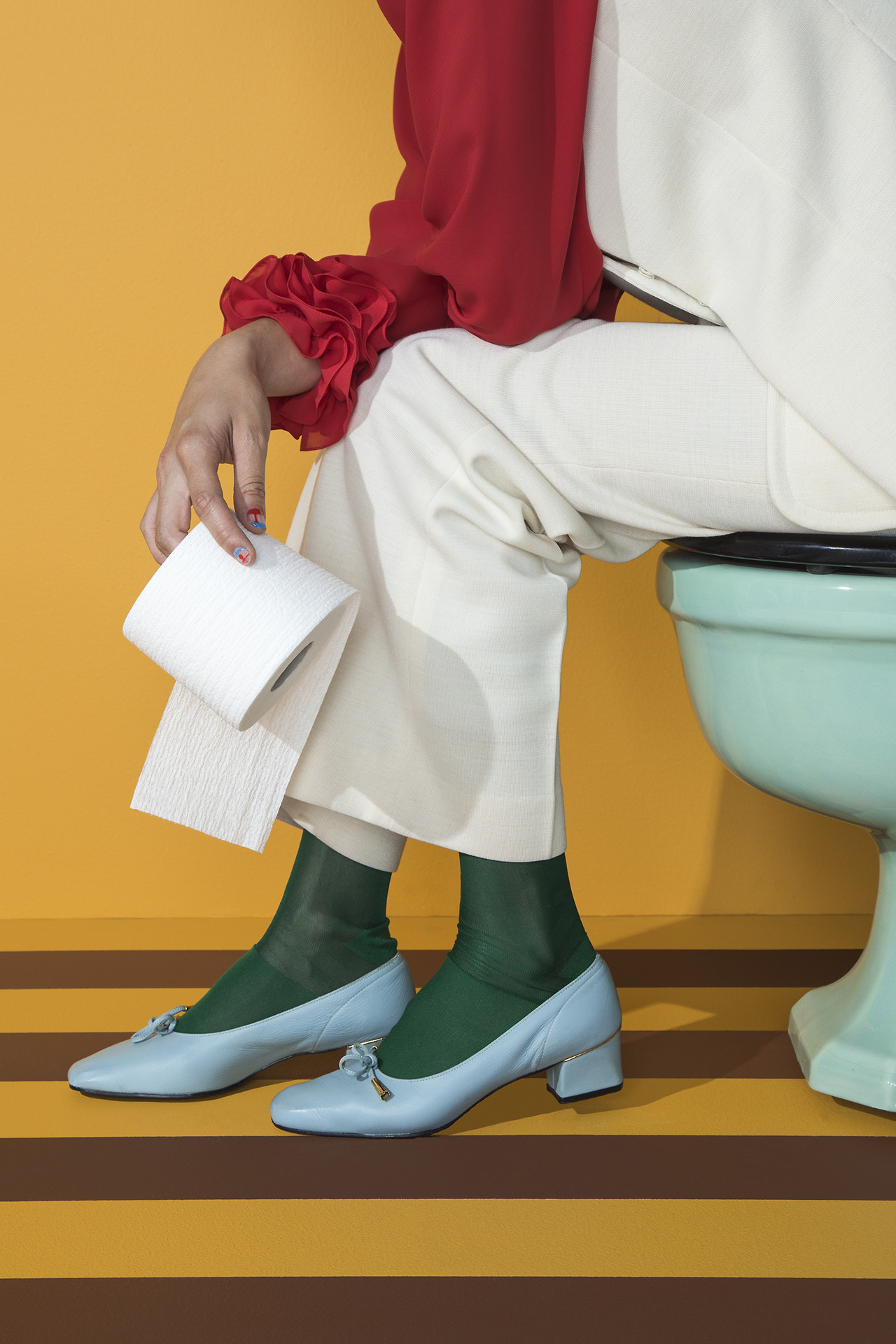 1. Finland: Color and Tile. "A few friends and I travelled to the archipelago nestled between Finland and Sweden called Åland. There, we helped a friend restore a hotel which will soon open as "Hotel Svala." In June, the sun never fully sets so we were consistently bathed in an soft, odd sideways light that made every color sing. I saw color and architecture in a completely new way and I haven't looked at color in same way. After the trip, I designed these sets and did a photoshoot imagining a girl on a self guided bathroom tour."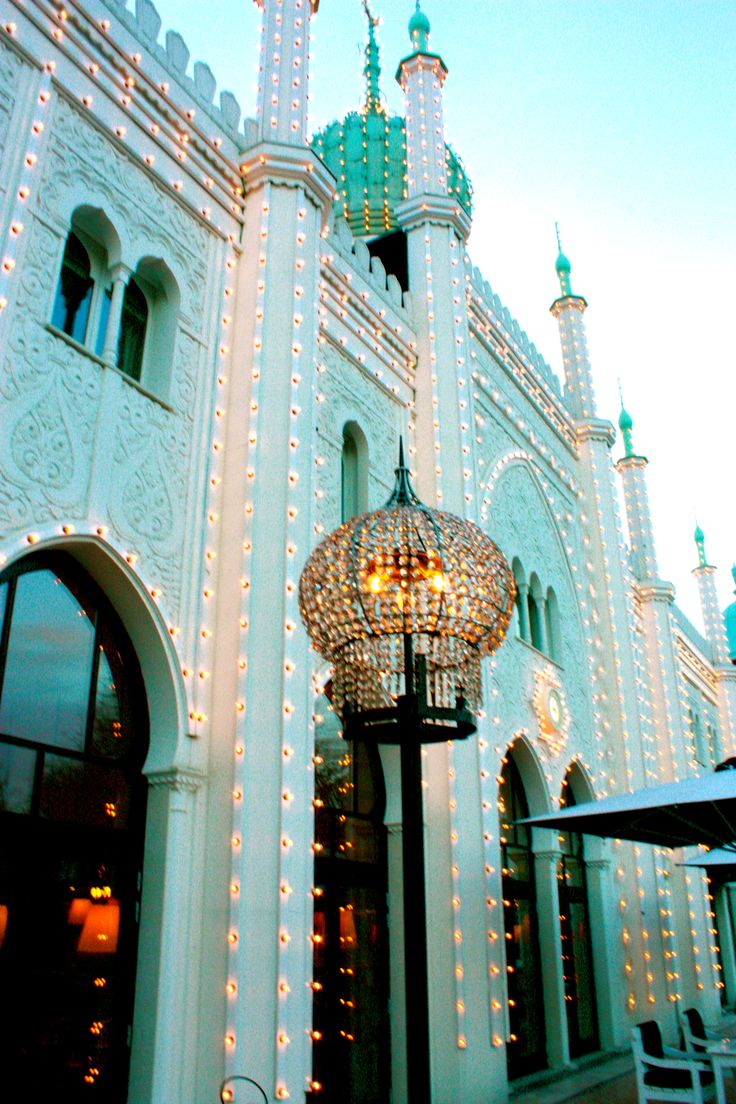 2. Tivoli Gardens, Copenhagen. "In Copenhagen, while walking around aimlessly as you do on trips, we arrived at a large gate that said Tivoli Gardens. On a whim, we decided to buy tickets to go in for the day. Tivoli turned out to be one of the most incredible places I've ever visited. So much like Disneyland, you feel like you shouldn't be having as much fun as the kids, but eventually you give in. The amusement park was opened in 1834, making it one of the oldest in the world. The place is hand-painted on every square facet of its rides, tiny houses, and scenery. Its lighting is strictly repeating incandescent bulbs that made it the most charming place on a frosty day."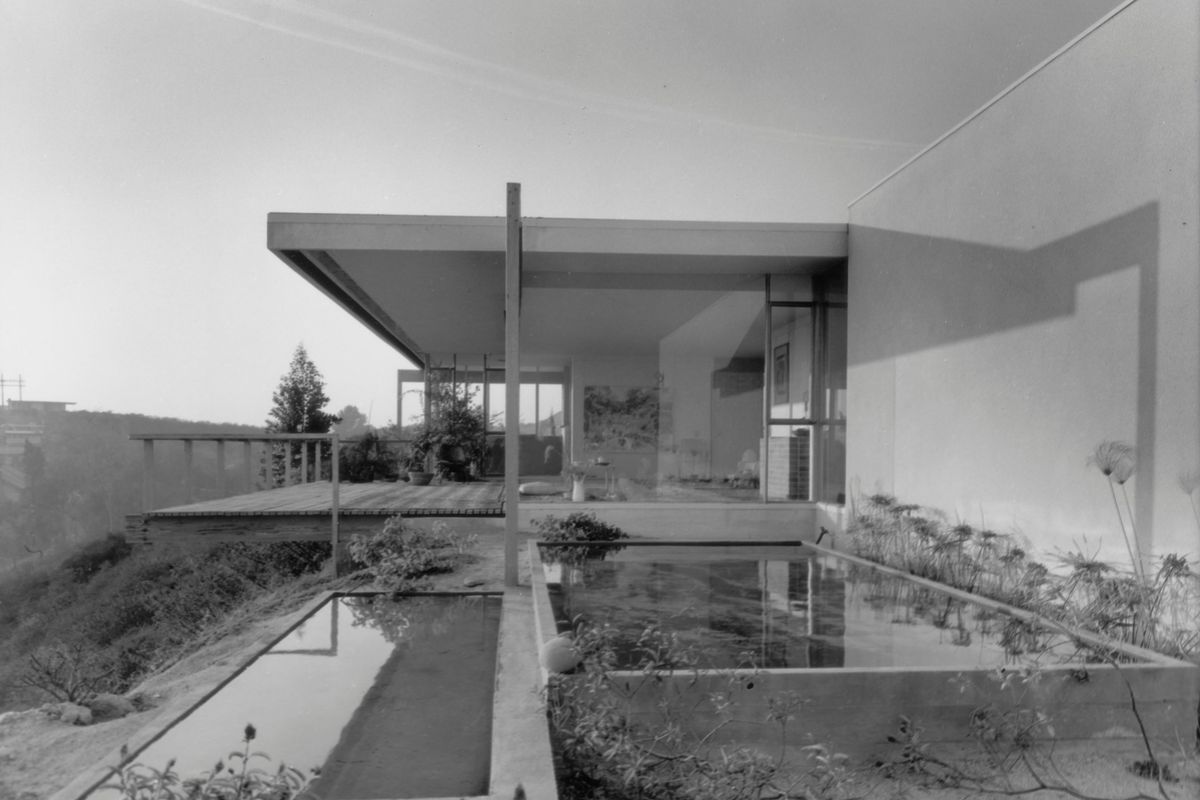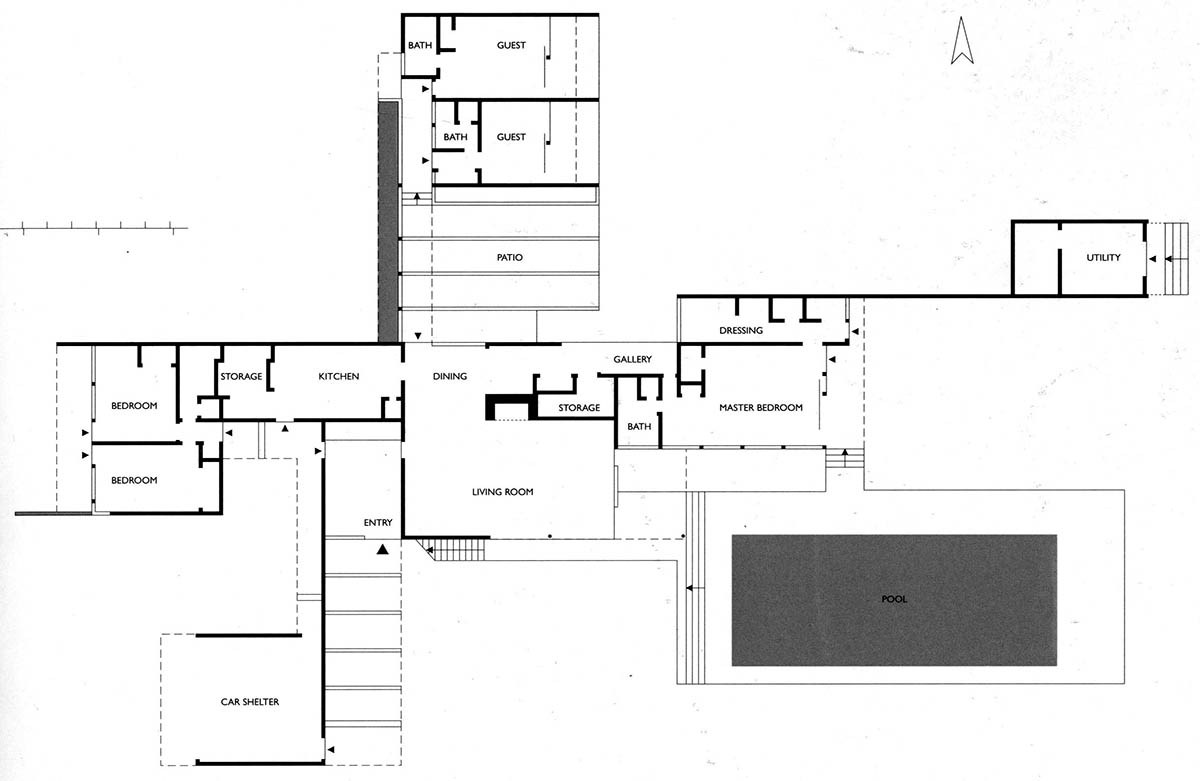 3. "At UCLA's Research Library there is a secret collection called the Richard and Dion Neutra papers, 1925-1970. This is where literally every Neutra drawing in existence lives. With the help of some librarians there, you can sit and look at pretty much anything you'd like. I was researching original colors and surfaces of a home in LA and was able to read every single letter, phone message (yes, they were written) and drawing made from the beginning of the home owner's first hello to Neutra's Christmas card after they were snuggly moved in. Of course, most interesting to me — all the arguments about paint and colors in between those times. If you've got any interest in knowing how an architect works with his clients, what the process truly looks like on a human level, take a good eight-hour day at the UCLA Research Library."
4. "I mostly remember going to operas as a kid and sleeping the deepest sleep, awakening with drool on my face at intermission, so I was a bit hesitant about going to see Philip Glass' Akhnaten. This opera had not only incredible sets but the costumes and choreography left me saying "Okay, 100% I'm going to grad school to become a real deal set designer." I mean.. this opera had a consistent lineup of jugglers dressed like stones moving through the sets, throwing white balls into the air for our eyes to constantly follow in total amazement, all while being backlit by a monstrous red sun that was slowly setting on stage. God."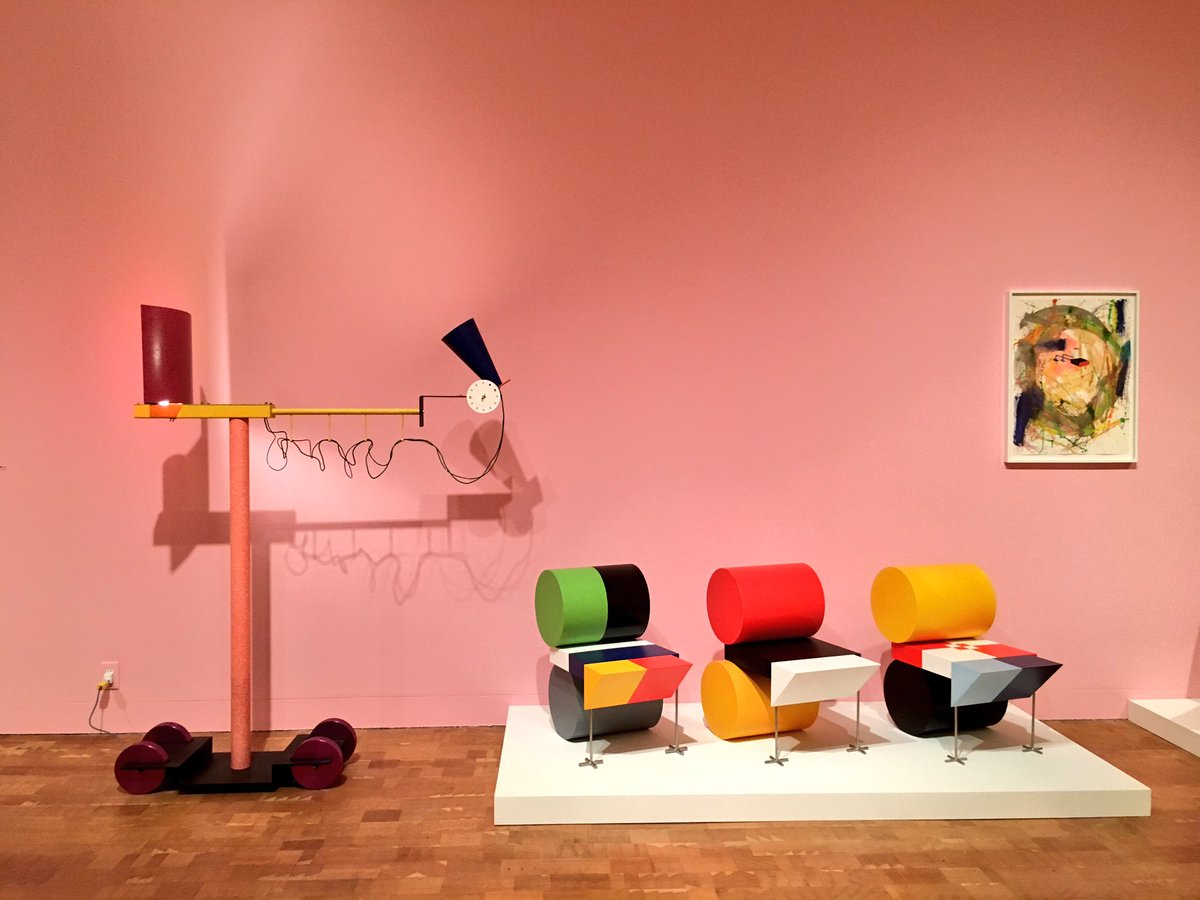 5. Peter Shire at MoCA Pacific Design Center. "This show was great and I think my duty as an LA-based designer to mention. I especially loved the presentation of it — large, striped drapery covering the walls that usually would clearly mark the bathroom doors. It was a kind of personification of Peter Shire himself, in his striped shirt, hiding the bathrooms from visitors. I went to this show with a woodworker friend and we kept kneeling to see how things were made/ glued/screwed and put together… thus often getting yelled at by the security guard."
What I'm looking forward to in 2018: "Looking forward to our yearly research trip. This time: Japan!"
Adi Goodrich is a Los Angeles–based set designer and photographer.