12.30.16
10 Insiders on the Best Design Moments of 2016
We come here every day to tell you about our favorite things — so for our last round-up of 2016, it seemed only fair that we spread the love. We asked 10 of our favorite design insiders to reflect on their best design moments of the past year — an experience they had, an exhibition they saw, a discovery they made, an interior they fell in love with — as well as the one thing they're most looking forward to in the new year. Enjoy, and see you back here in 2017!
Leta Sobierajski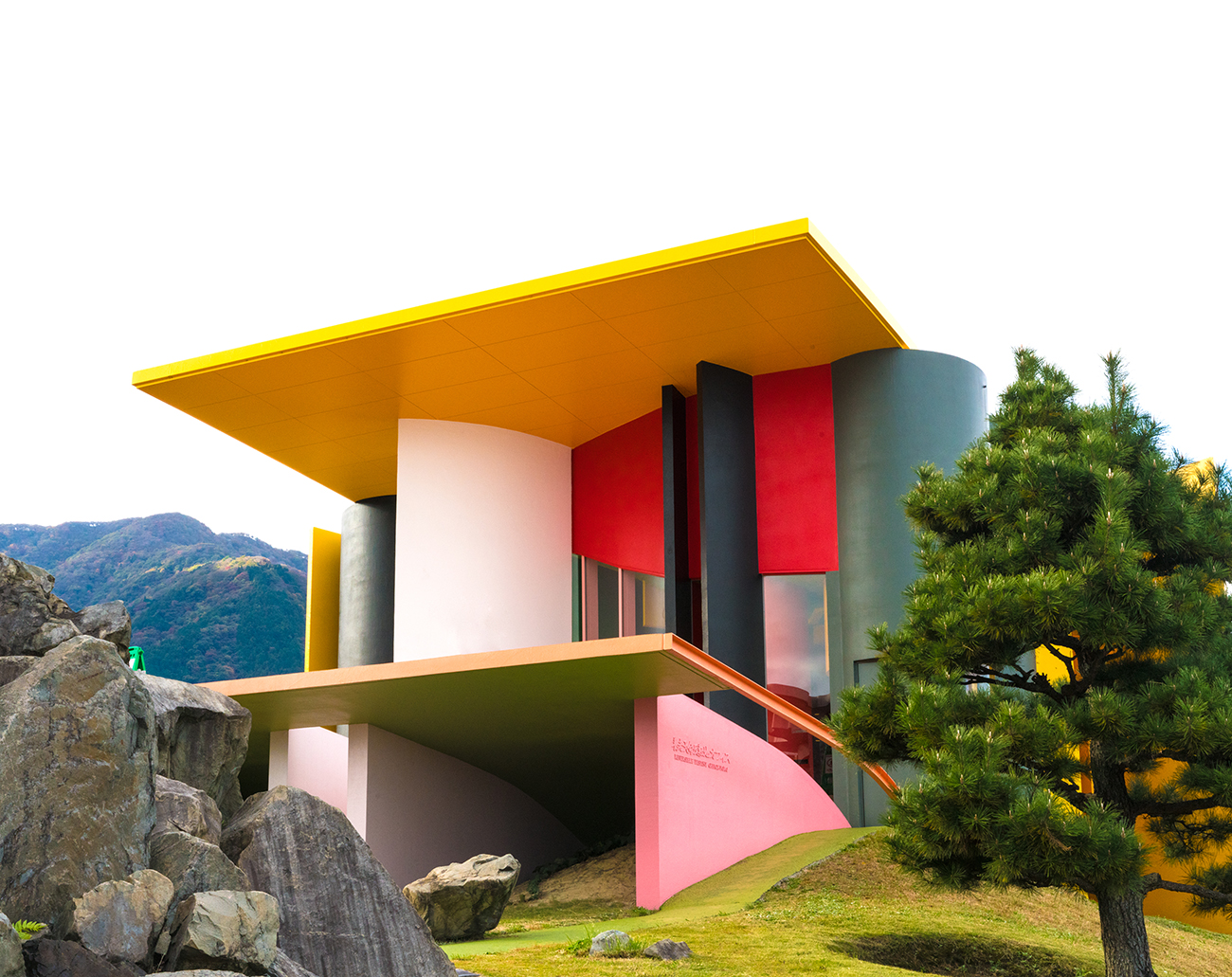 1. "The Site of Reversible Destiny in Japan is a construction of undulating planes, shifting colors, and disorienting spaces — it's a place of purposeful experimentation, built in 1995 and designed by Shusaka Arakawa and Madeline Gins. The juggling, jumbling, and reshuffling of the body in this atmosphere introduces the person to the process that constitutes being a person. Every angle of this park brings a new perspective — you can find sofas built into the roof, or mattresses split in half by curving walls, but somehow, this space feels eccentrically perfect, and was a refreshingly contemplative place to visit when my husband, Wade Jeffree, and I made our annual visit to Japan in November."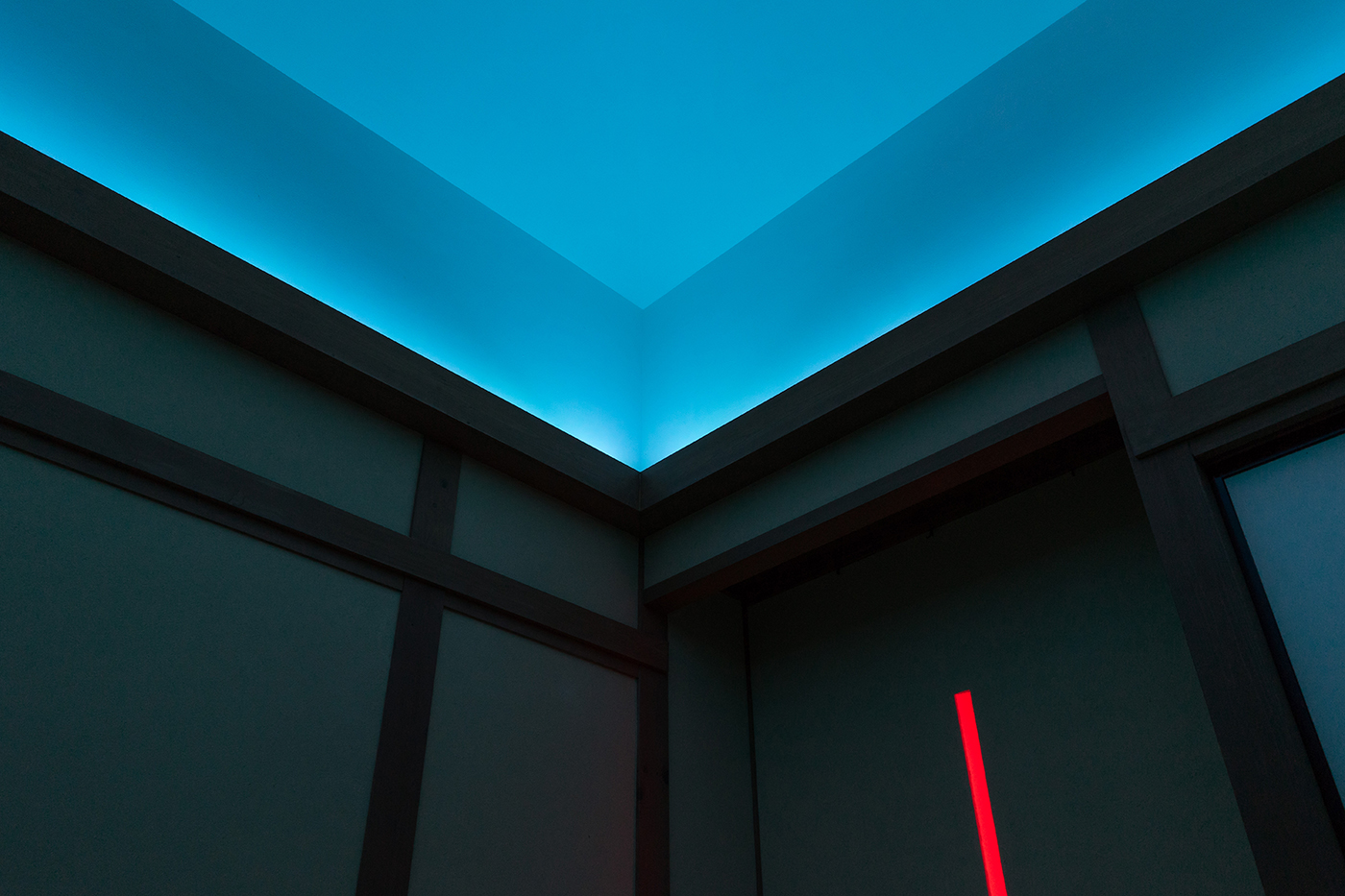 2. "Ironic that it's another site in Japan, right? We stayed at James Turrell's House of Light in Echigo-Tsumari in Niigata Prefecture to celebrate my birthday. The experience is simple: stay overnight in a traditional Japanese house with tatami and seto. The catch? You have your own private Meeting Room, which operates at sunrise and at sunset. Turrell has created a light show which complements the performance of the sun — all you must do is lay on the tatami and watch the 45-minute performance. Oh, and the seto looks like a scene from Tron."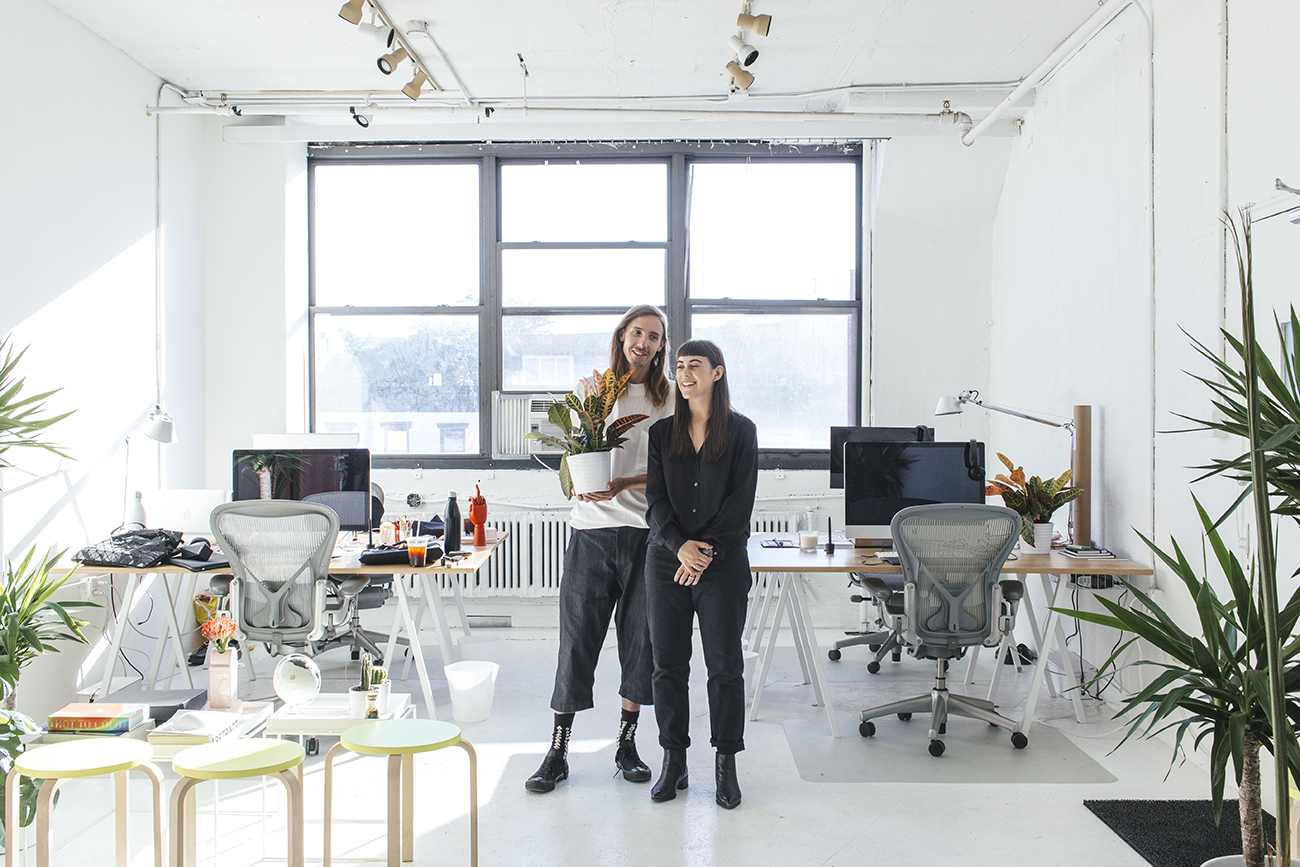 3. "January 1, 2016 was the day we signed a lease on a studio space in the Pencil Factory in Greenpoint, Brooklyn. Before that, we had been painting installations and shooting costumes in our living room. We painted the space white from floor to ceiling, outfitted the space with plants, custom oak table tops and HAY furniture. We also started a company! If this isn't being an adult, I don't know what is."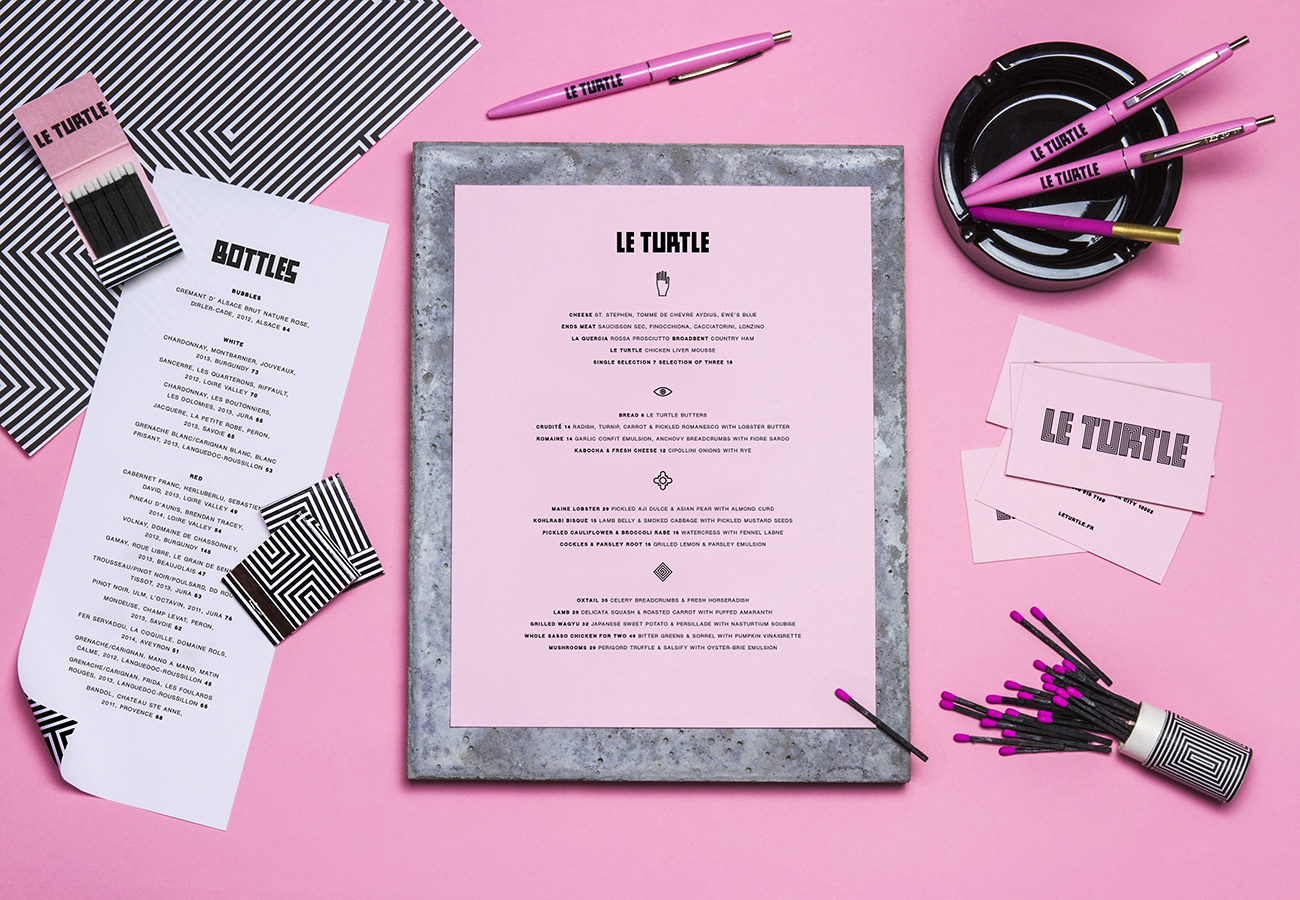 4. "Le Turtle is a French new-wave restaurant that Wade and I branded at the start of 2016. The space was designed by Taavo Somer, with 18 tables bathed in neon lights, draped in pink velvet and Horween leather, and set to a soundtrack of French hip-hop. Taking notes from psychedelic symbology and visual occult, we cited references such as The Holy Mountain by Alejandro Jodorowsky, the paintings of Victor Vasarely, the architectural notes of Carlo Scarpa, and Sol Lewitt in order to help us realize our vision for Le Turtle. We put a strong emphasis on raw materials as well as angles and curves to create a distinct brand language for the restaurant. We developed a bespoke typeface for Le Turtle to use on all printed materials as well as an iconography set for web and print. Our favorite note is the what-the-fuck website we designed, which you'll just have to see for yourself (it definitely isn't Mom-friendly)."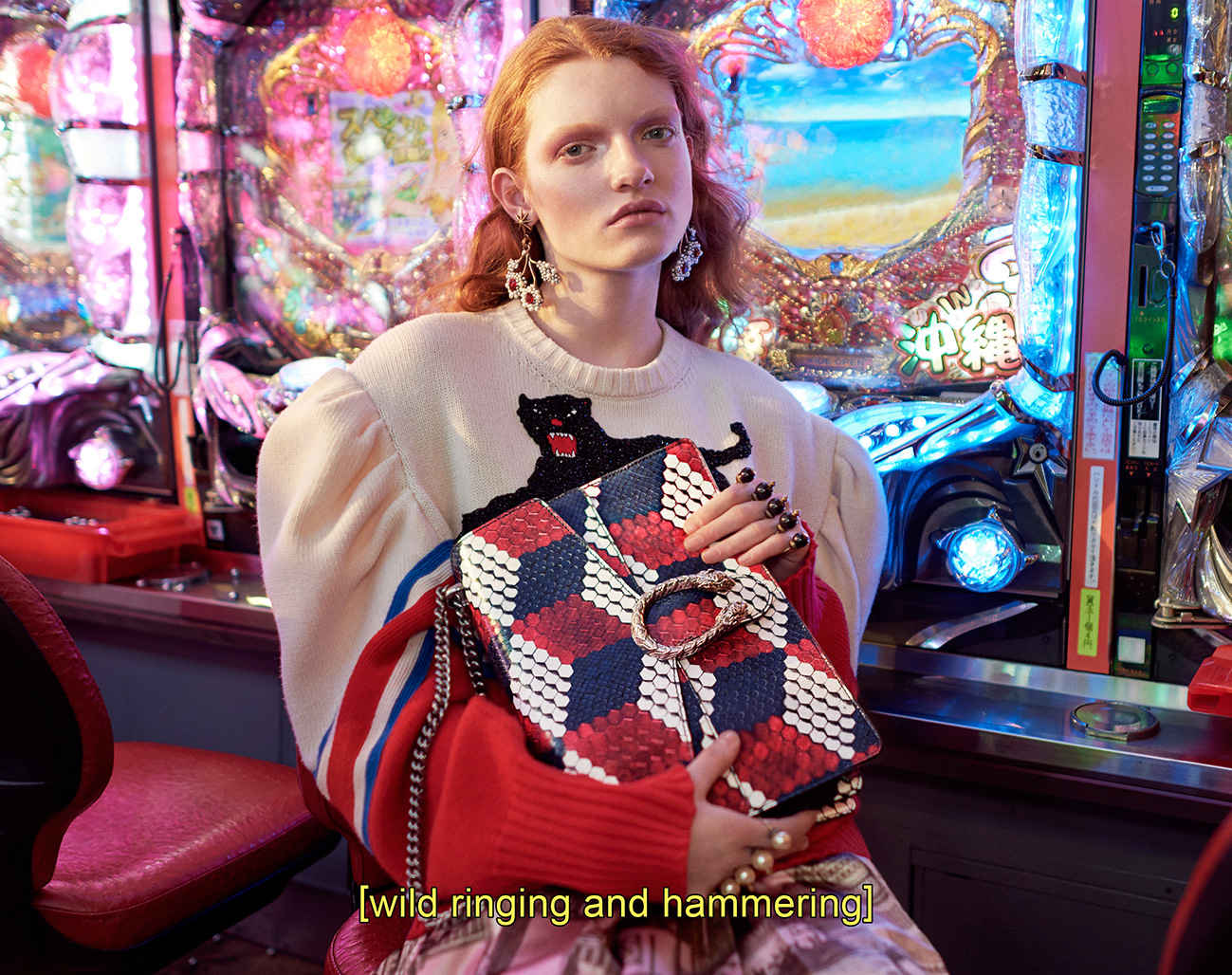 5. "Gucci's F/W 2016 campaign by Alessandro Michele excelled with his subtle cinematic and slightly surreal campaign, featuring beautiful Japanese backdrops featuring the diverse neighborhoods of Tokyo alongside eclectically clad models. Ultimately, my favorite parts were the subtitles describing the audible sounds in the scene. I think it's pure genius—the only campaign that can match this one so far is the Louis Vuitton campaign that featured a Final Fantasy character!"
What I'm looking forward to in 2017: "We have some big studio plans for 2017. First off, I am designing a new website for myself (my last portfolio site is from 2008 or so) and I am in need of a serious rehaul. Wade and I are collaborating in many new ways now, and we are preparing to share that with the world soon! And finally, I began my Memphis furniture addiction this year by winning a Sottsass Shiva Vase on Ebay. I think I know where this is headed…"
Leta Sobierajski is a graphic designer living in Brooklyn. @letasobierajski
Felix Burrichter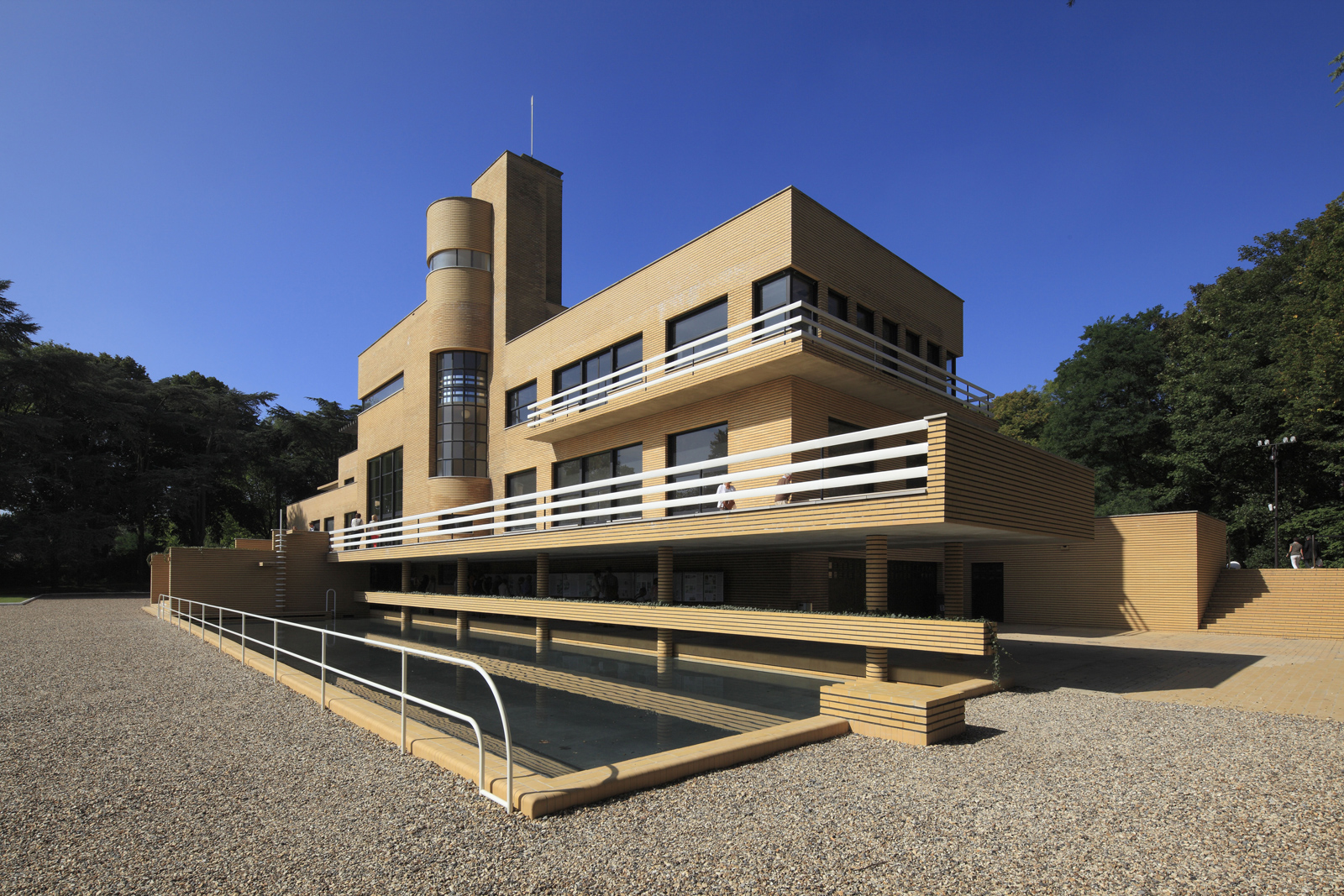 1. "One of my absolute design/architecture highlights was visiting the newly and scrupulously restored Villa Cavrois (originally built in 1932) in Roubaix, near the Franco-Belgian border. Commissioned in 1929 by early 20th-century industrialists, the Cavrois family, it's a modern-day castle designed by French architect Robert Mallet Stevens in a style that freely mixes Bauhaus, Art Déco, and the landscaping of Versailles. Breathtaking!"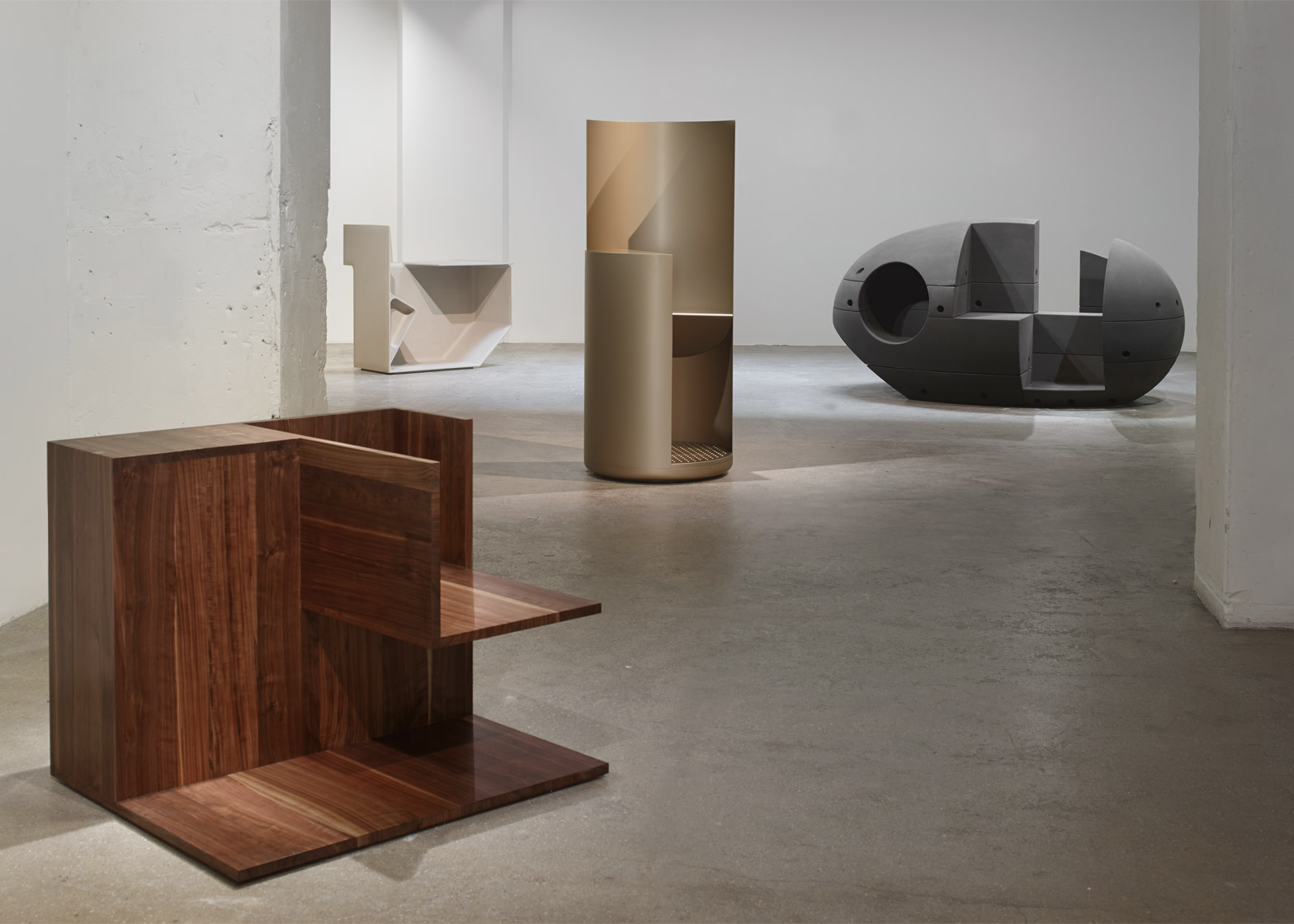 2. "Konstantin Grcic's Hieronymus series at Galerie Kréo in Paris"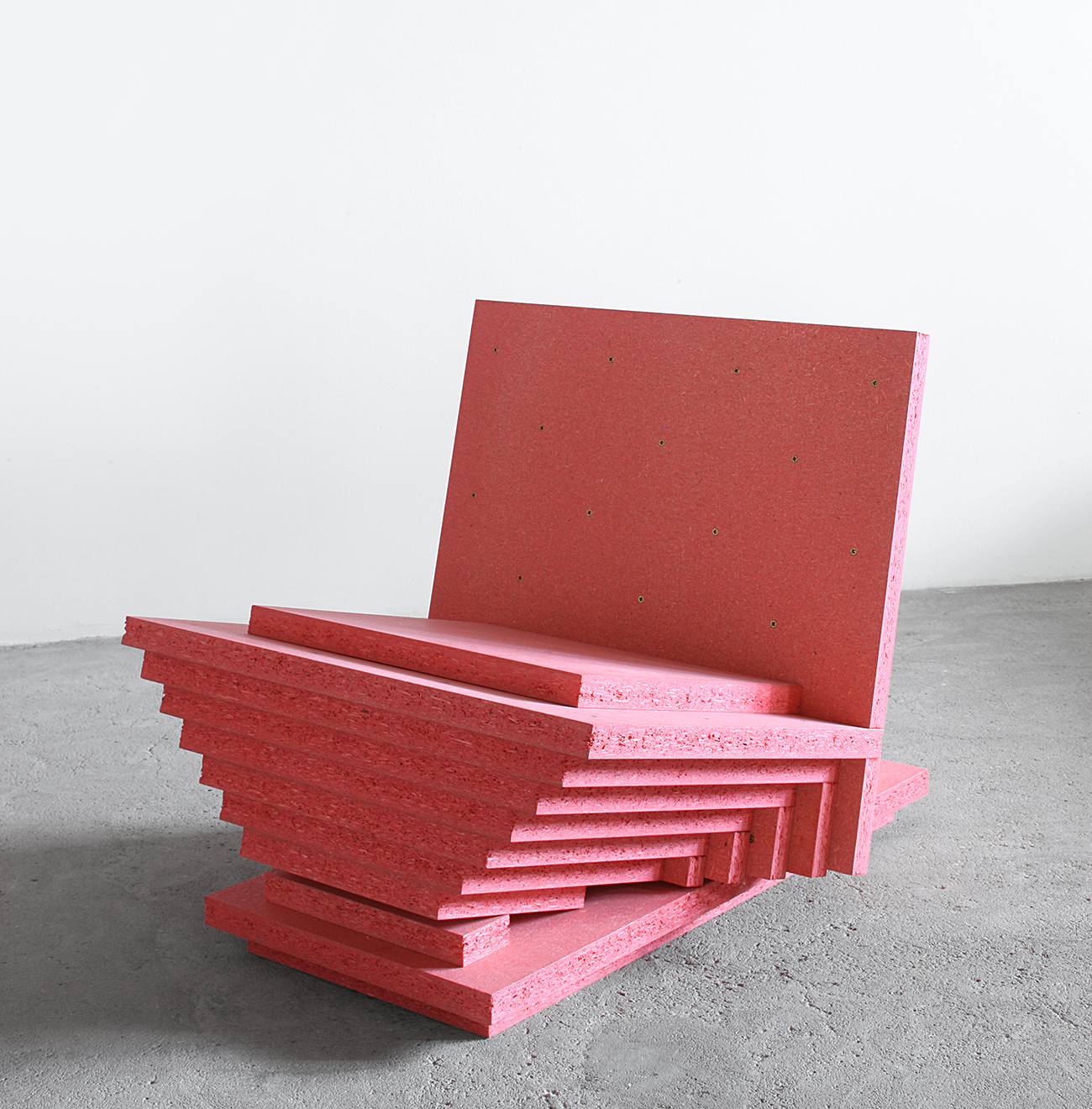 3. "The Kamer Renee series of furniture by Architecten de Vylder Vinck Taillieu at Maniera in Brussels"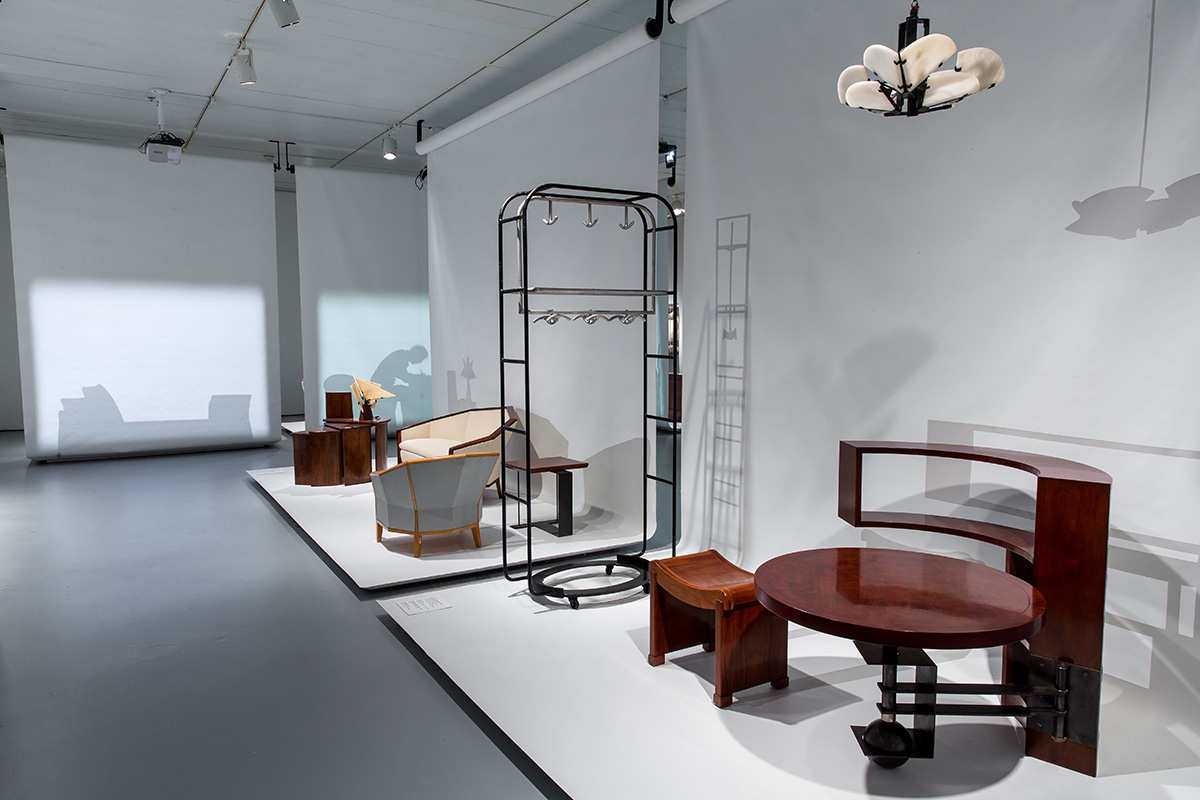 4. "The Pierre Chareau exhibition by Diller Scofidio + Renfro at the Jewish Museum in New York City"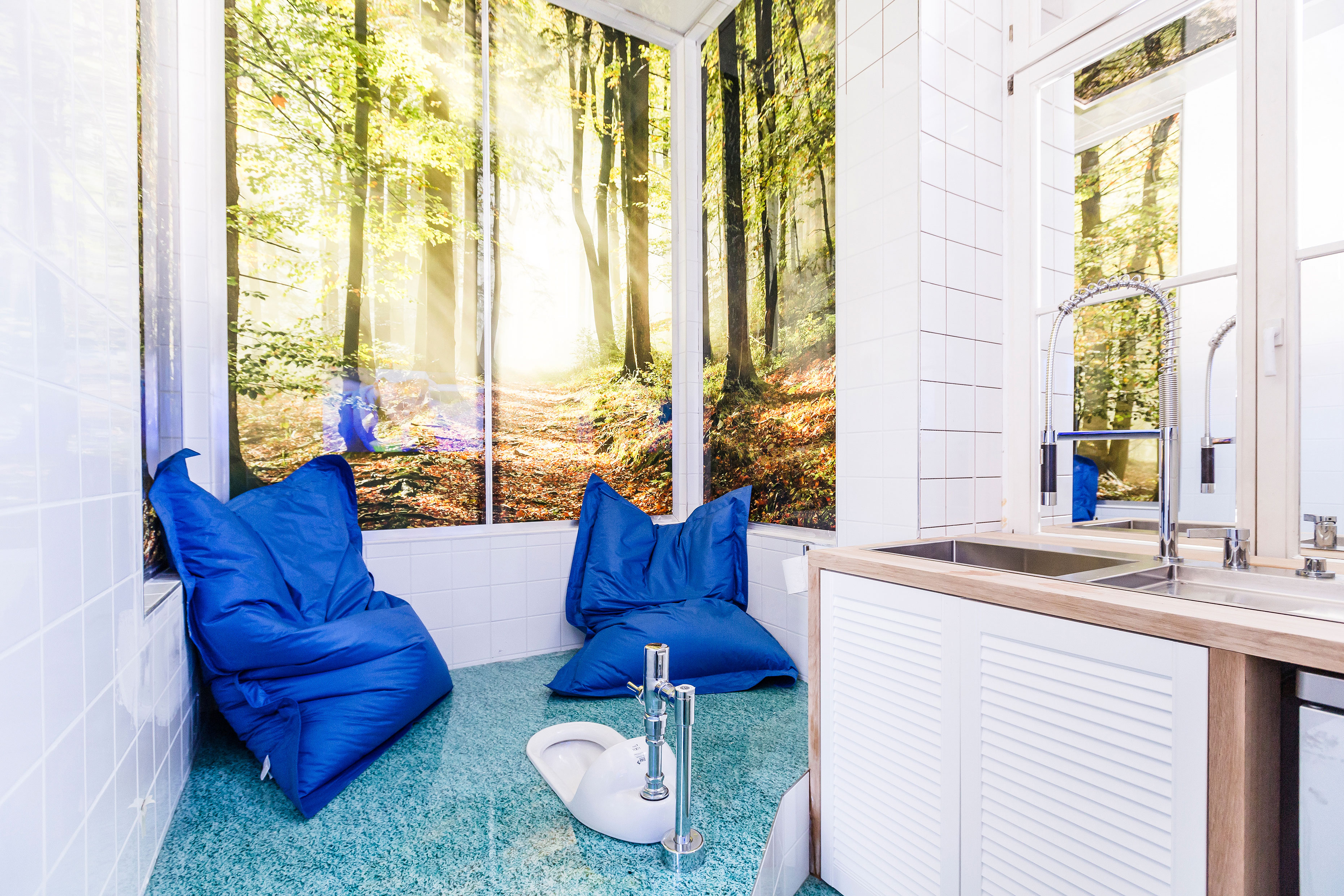 5. "Shawn Maximo's #3 squat toilet (in collaboration with Dornbracht) at the DIS-curated 9th Berlin Biennale in, well, Berlin."
What I'm looking forward to in 2017: "Soft Baroque's first solo show in the U.S. at Patrick Parrish in April."
Felix Burrichter is the founder and editor of PIN-UP Magazine. @febubufe
Lily & Hopie Stockman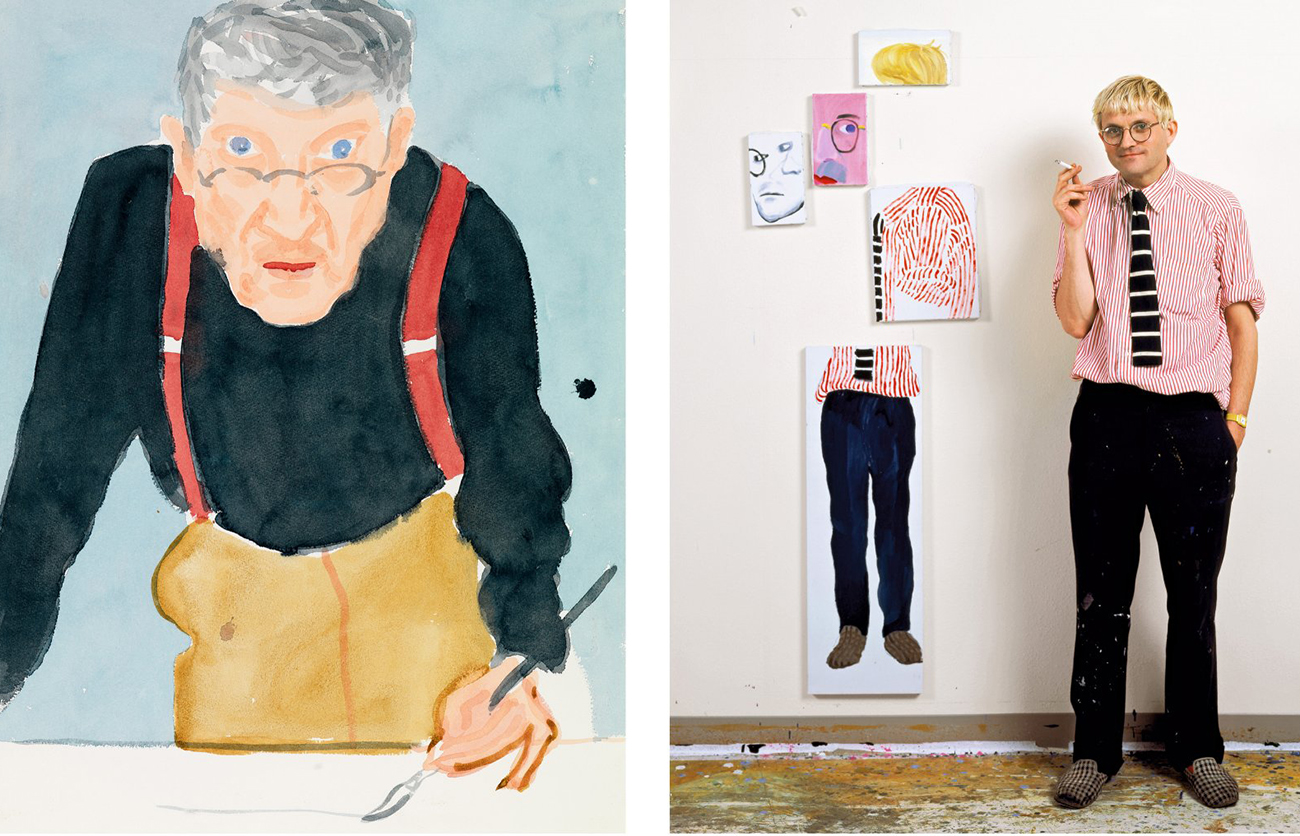 1. "The David Hockney Sumo book, from Taschen. The ultimate ode to Los Angeles's favorite non-native son. We love seeing our city through Hockney's Yorkshire eye; his 1960's LA was inspiration for the Los Angeles Collection we designed for Mast."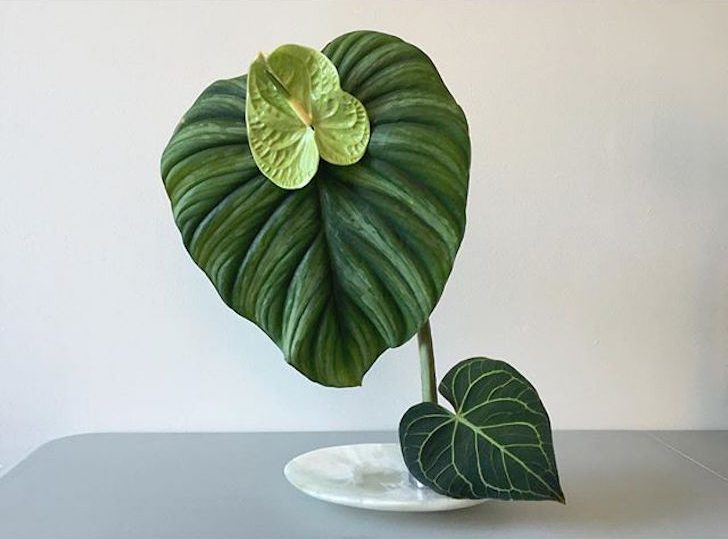 2. "The Instagram of METAFLORA makes us wanna wear latex bodysuits and listen to Sade. A slick alternative to the blousy romanticism of current American floral design, and perhaps single-handedly bringing the lowly anthurium back from louche 80's interior design shame and into the specimen-as-design spotlight."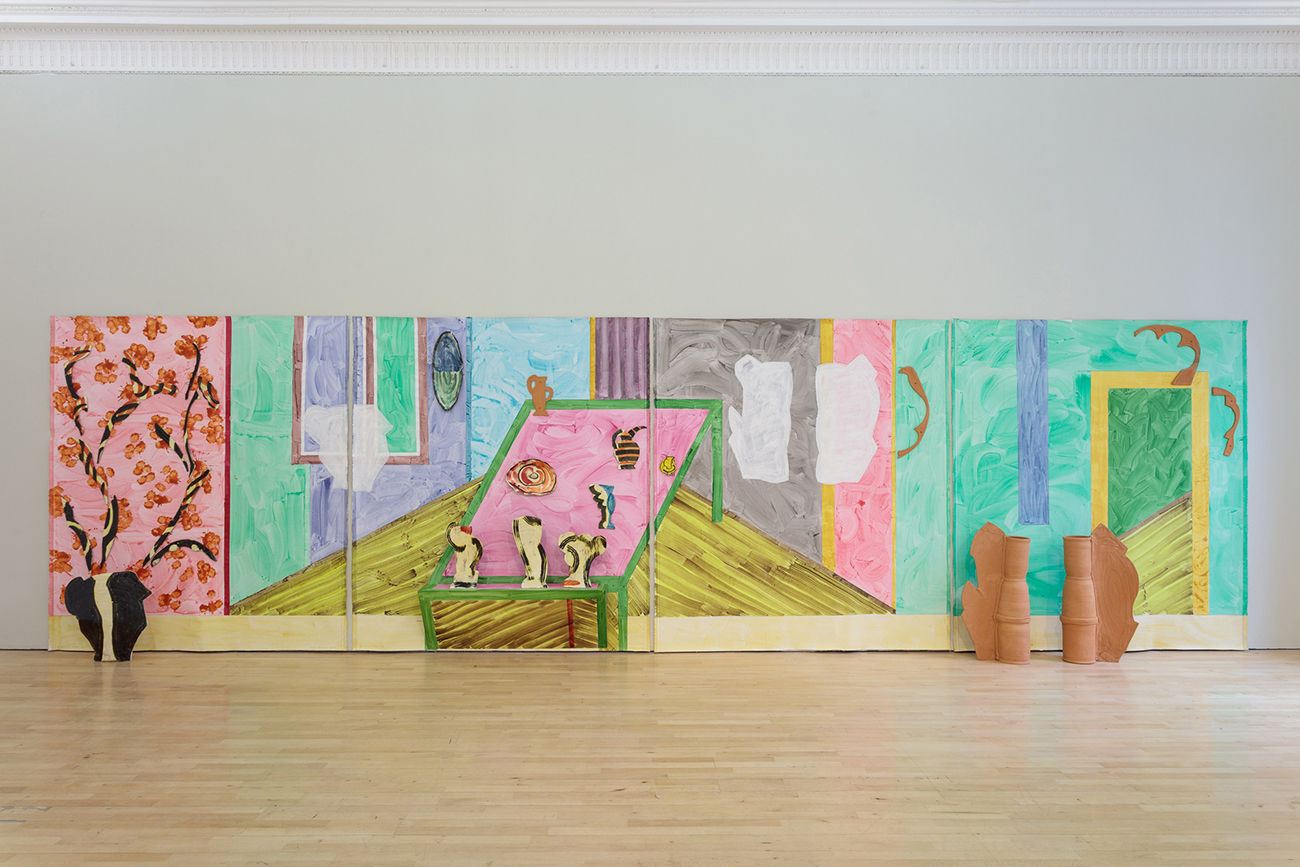 3. "2016 was a banner year for fans of the irrepressible 86-year-old painter and ceramicist Betty Woodman, who shows no sign of slowing down with shows at Salon 94 in New York and the ICA in London (still on view). Hat tip to the art director at the New York Review of Books for their new edition of the Henry Green novels, with pitch-perfect 2016 cover art by Woodman."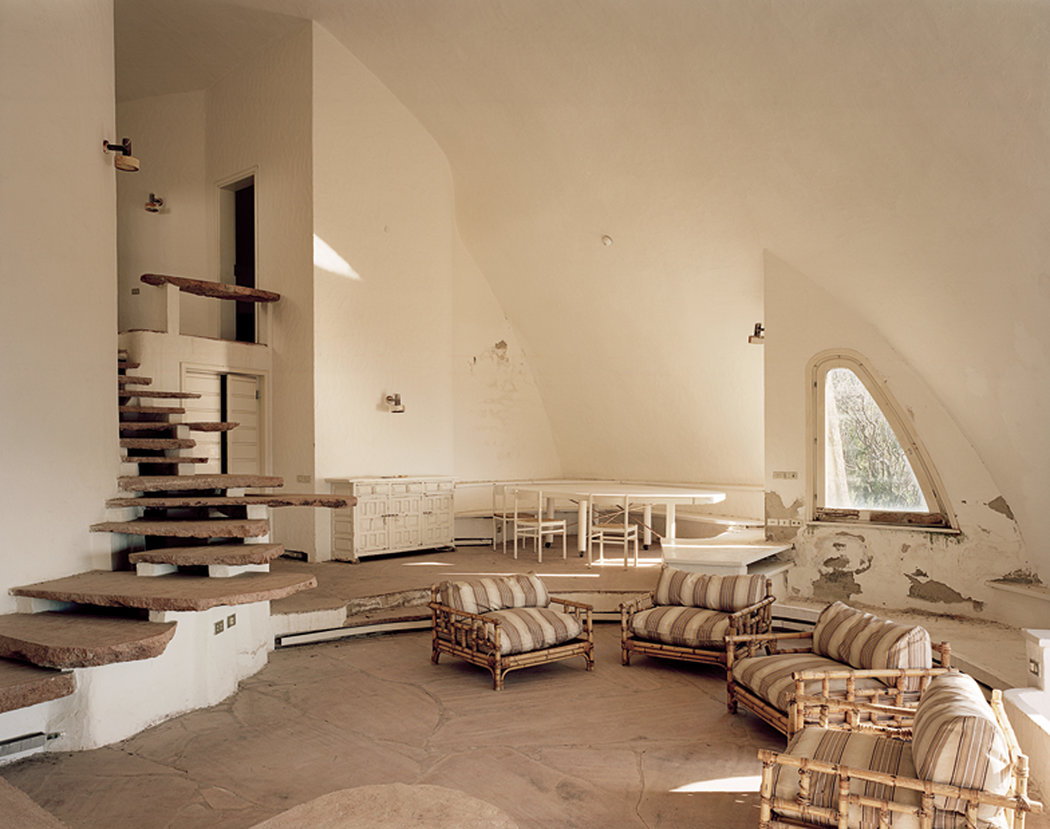 4. "Leanne Shapton's essay on doomed modernist love nests, overlaid with her watercolor sketches and archival photos of Eileen Gray, Corbusier, Frank Lloyd Wright, etc. The print version in T was some of the most beautiful and unexpected art direction we saw all year."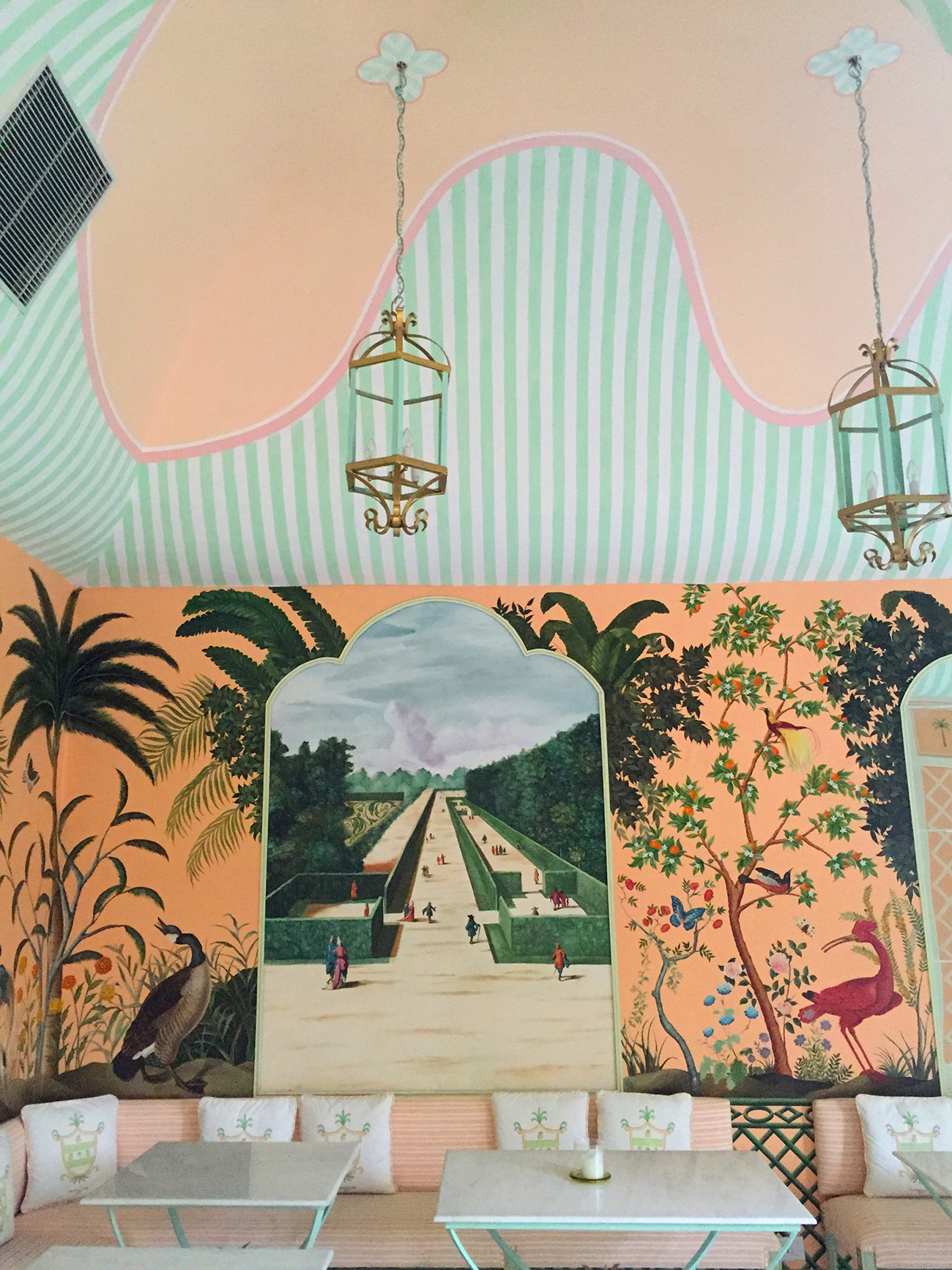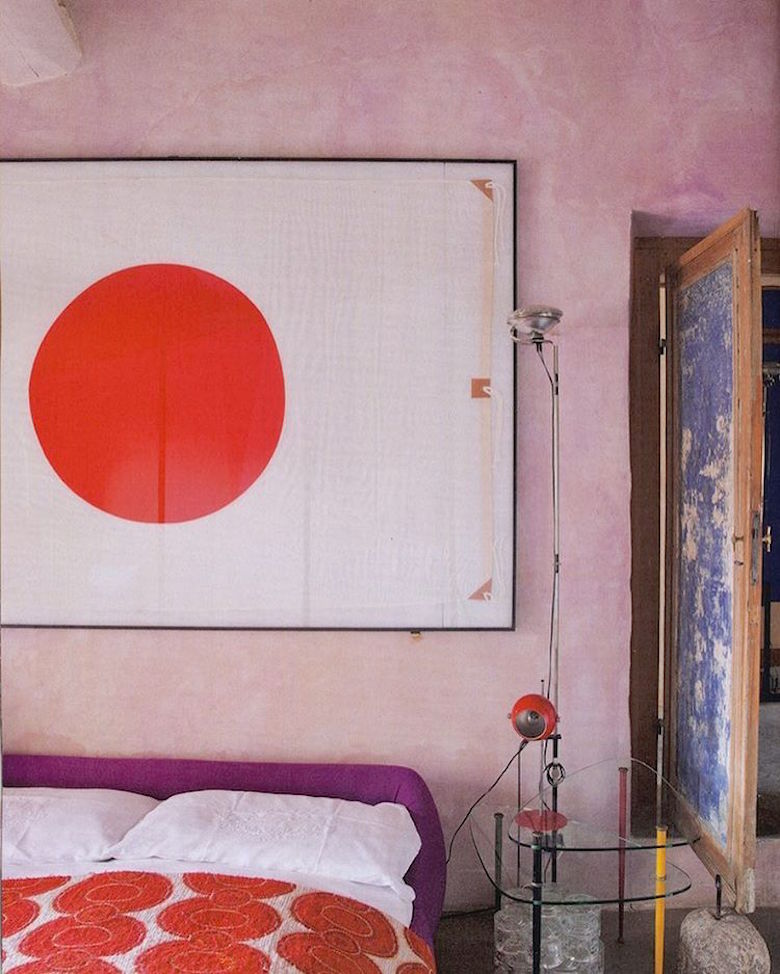 5. "Favorite room of the year: A tie between the new Caffé Palladio — the most elegant peach-and-seafoam confectionary respite imaginable and our favorite place to meet up with friends in Jaipur — and Italian architect Roberto Baciocchi's scarlet and violet bedroom in Tuscany. His embrace of difficult colors together and cheeky echoing circle motifs make the room irresistible to us."
What we're looking forward to in 2017: "Here are three but they're all related: expanding our handwoven dhurrie collection, Hopie's soon-to-launch open edition art prints, and Lily's fall painting show in New York."
Lily and Hopie Stockman are co-founders of the Los Angeles–based Block Shop Textiles. @blockshoptextiles
Alice Gao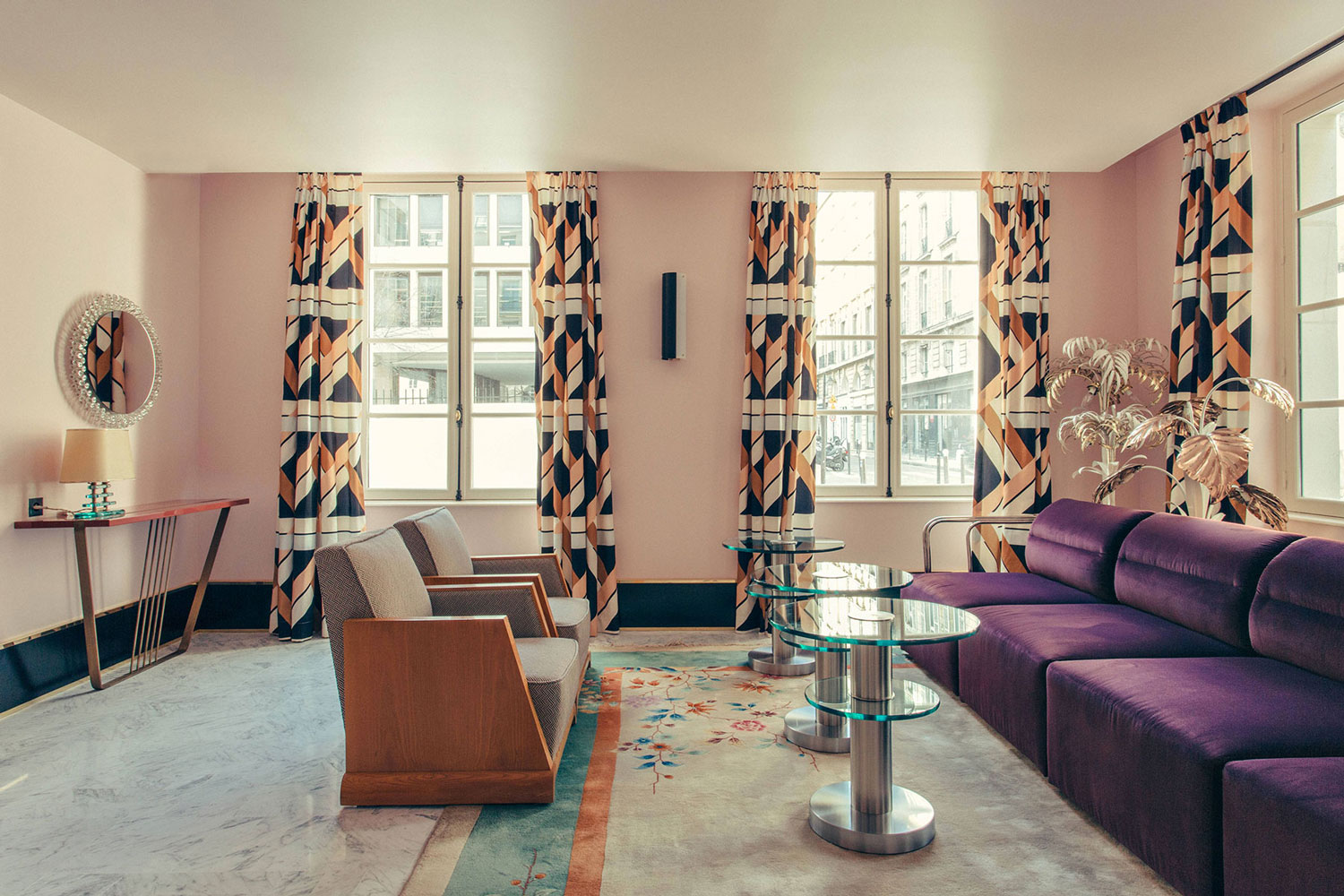 1. "The new Hotel Saint-Marc in Paris from the amazing DIMORESTUDIO guys. I stayed here a few months ago and it was lovely. The combination of pinks, mustards, deep purple, and green just made me very happy."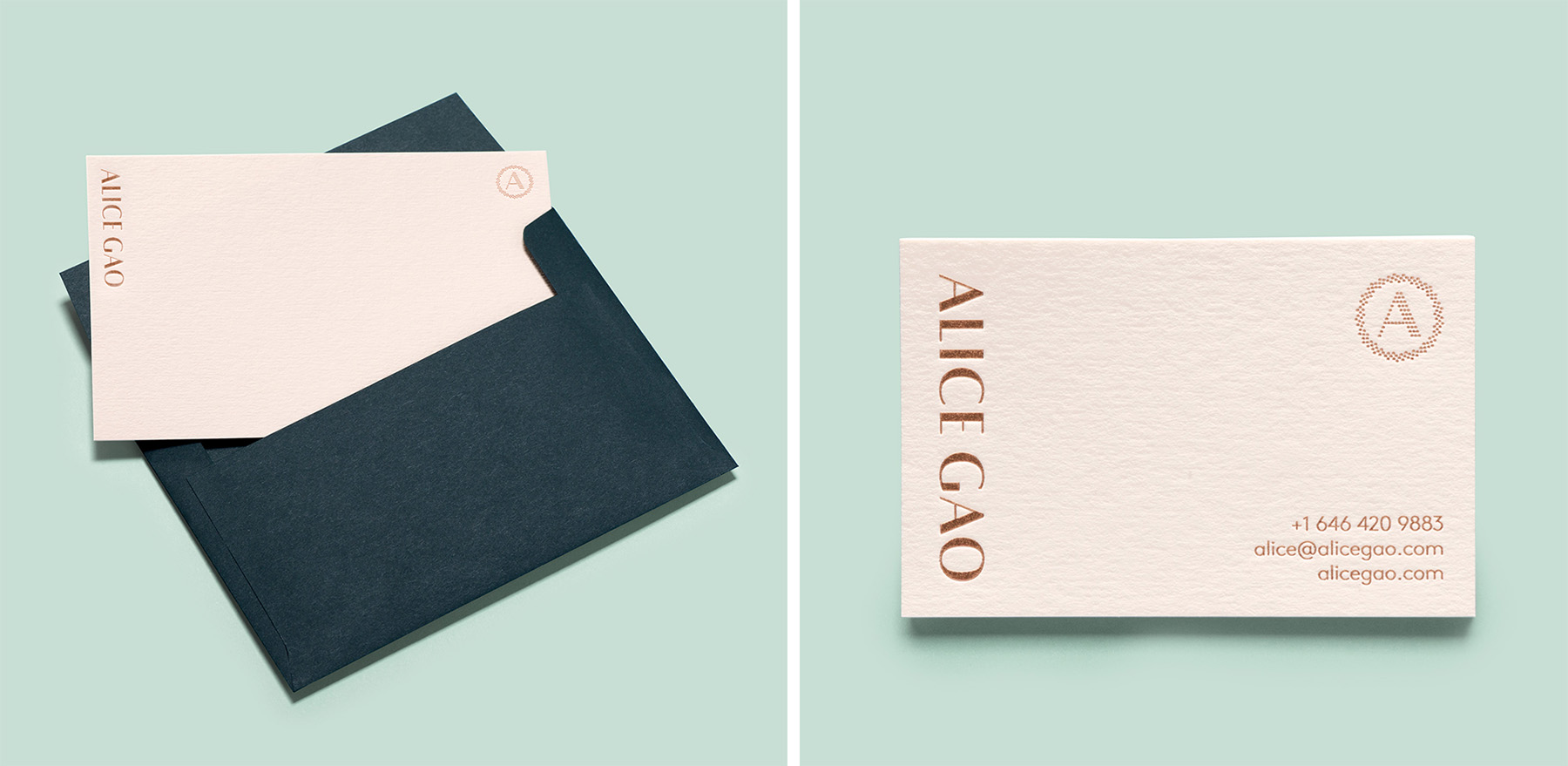 2. "I had new business cards and stationery made this year! It was wonderful working with Tung Studio on this project. I love what they did, and especially love the pairing of a dark green envelope with a blush card. (Photos by Tung Studio)"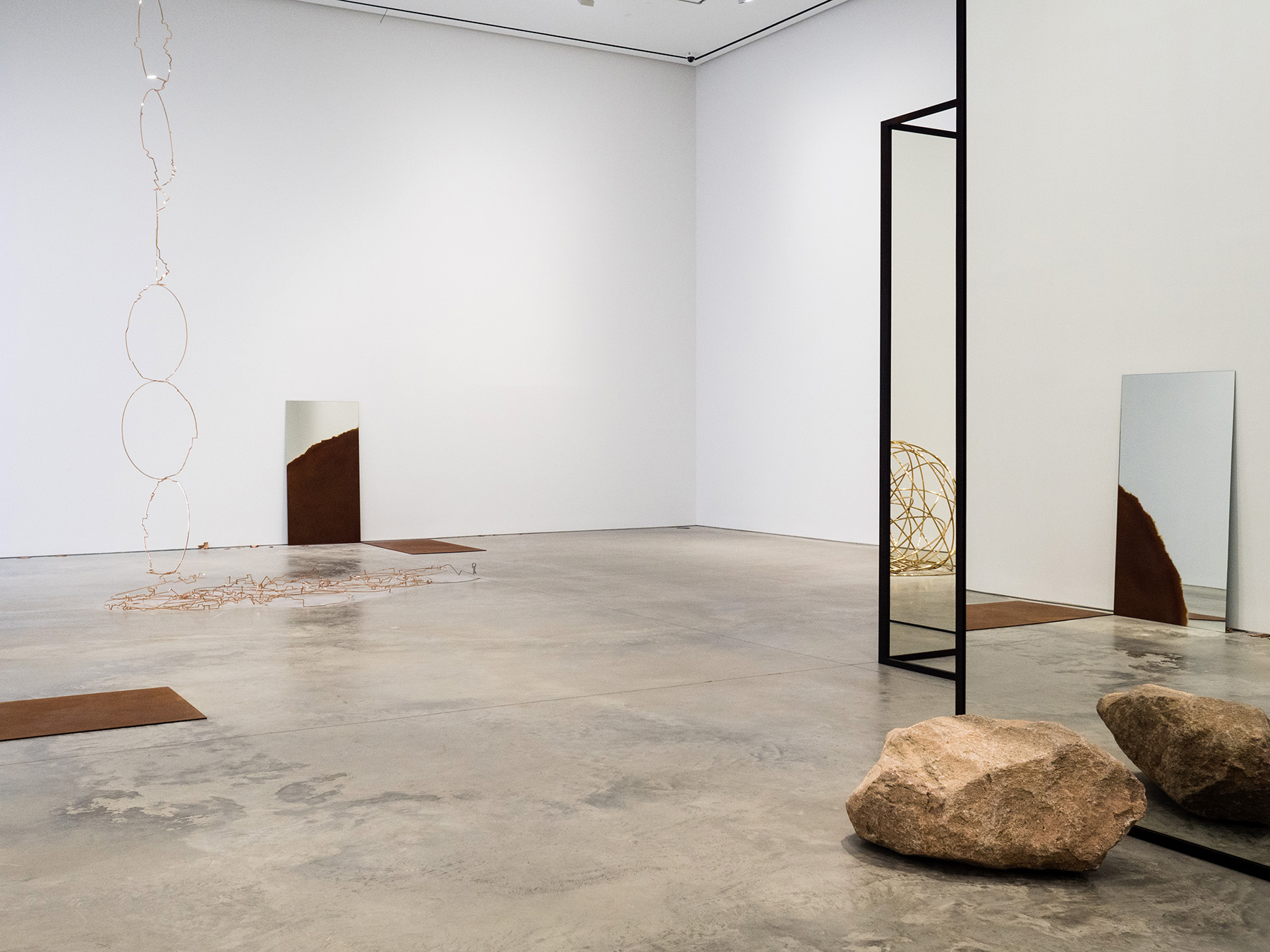 3. "The Alicja Kwade exhibit at 303Gallery. Ahh so much to love about this exhibit, titled "I Rise Again, Changed But The Same" (including the title itself). Walking through the space made me feel calm and contemplative. I would kill to own a piece of that exhibition."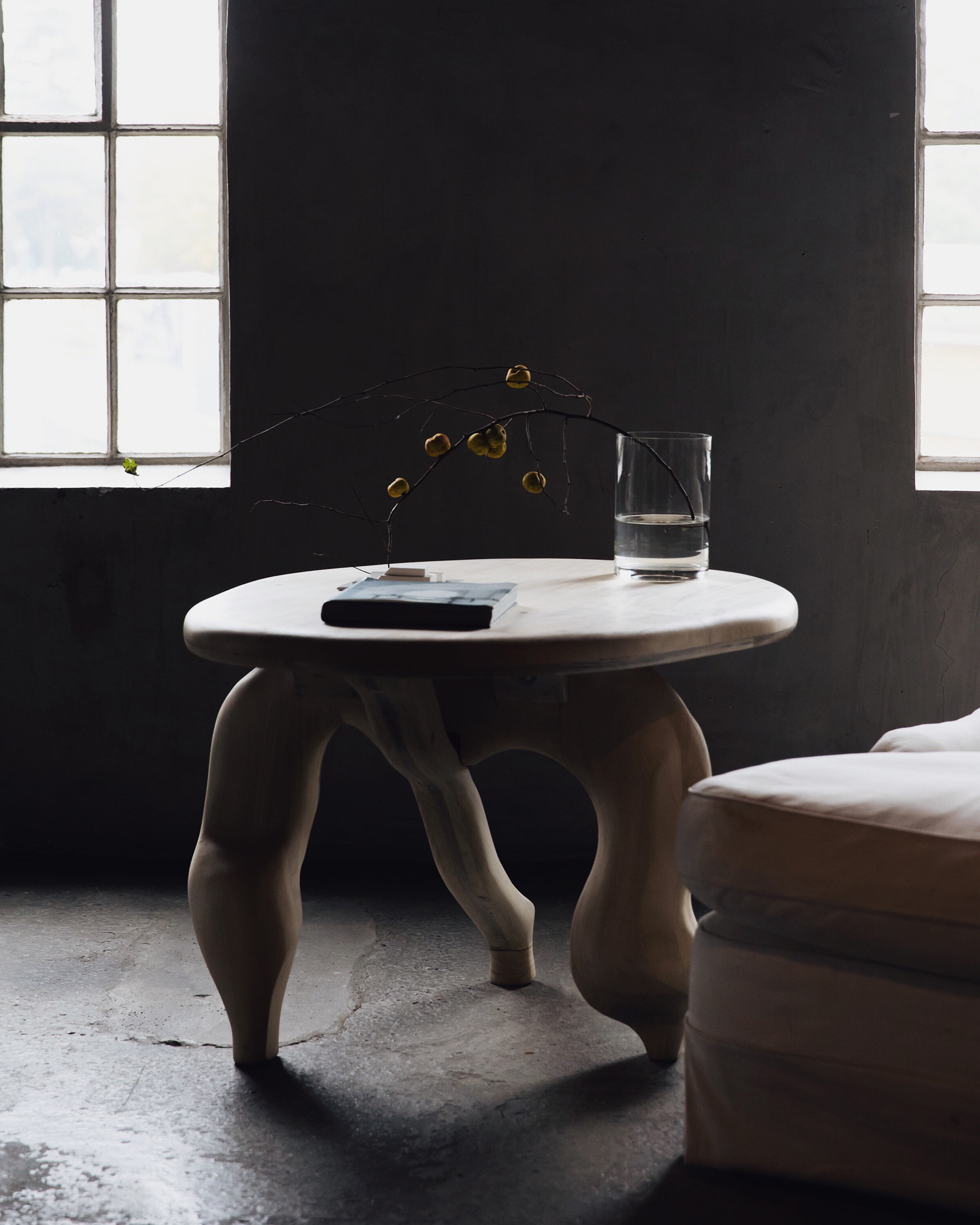 4. "Axel Vervoordt Kanaal. I made the trek to the former distillery and malting complex in Antwerp that will be the future home of a residential complex designed by Axel Vervoordt. There is a 'showroom' of sorts where you can really experience his vision."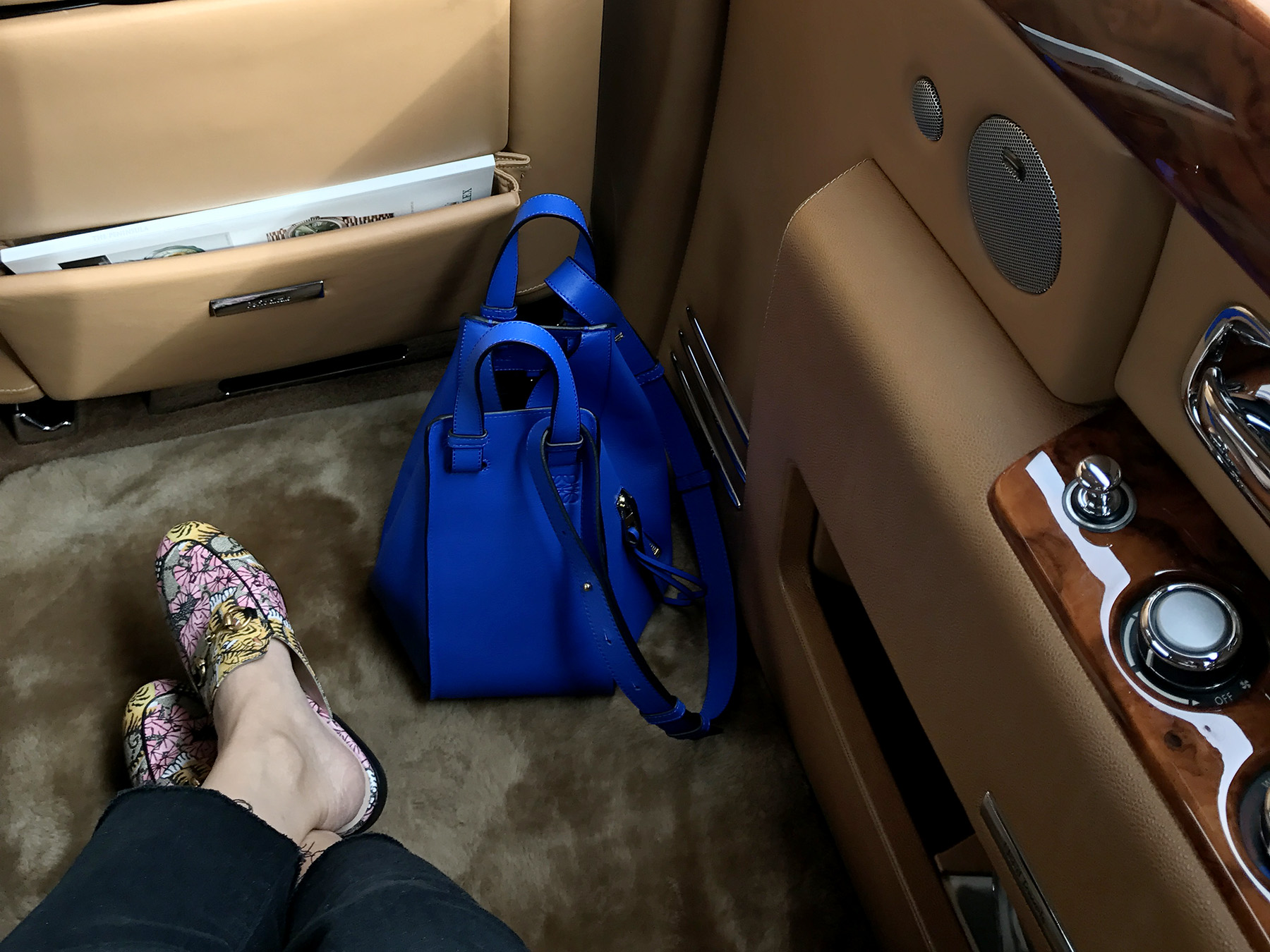 5. "Loewe Hammock bag. I bought this in cobalt blue because I thought the design was brilliant. The bag can be worn so many ways and it looks like a completely different bag when worn cross body than when carried by the tophandles."
What I'm looking forward to in 2017: "I've been dying to visit Chateau La Coste and the new Villa La Coste, especially when the spa opens in 2017!"
Alice Gao is a New York City–based photographer. @alice_gao
Alexandra Cunningham Cameron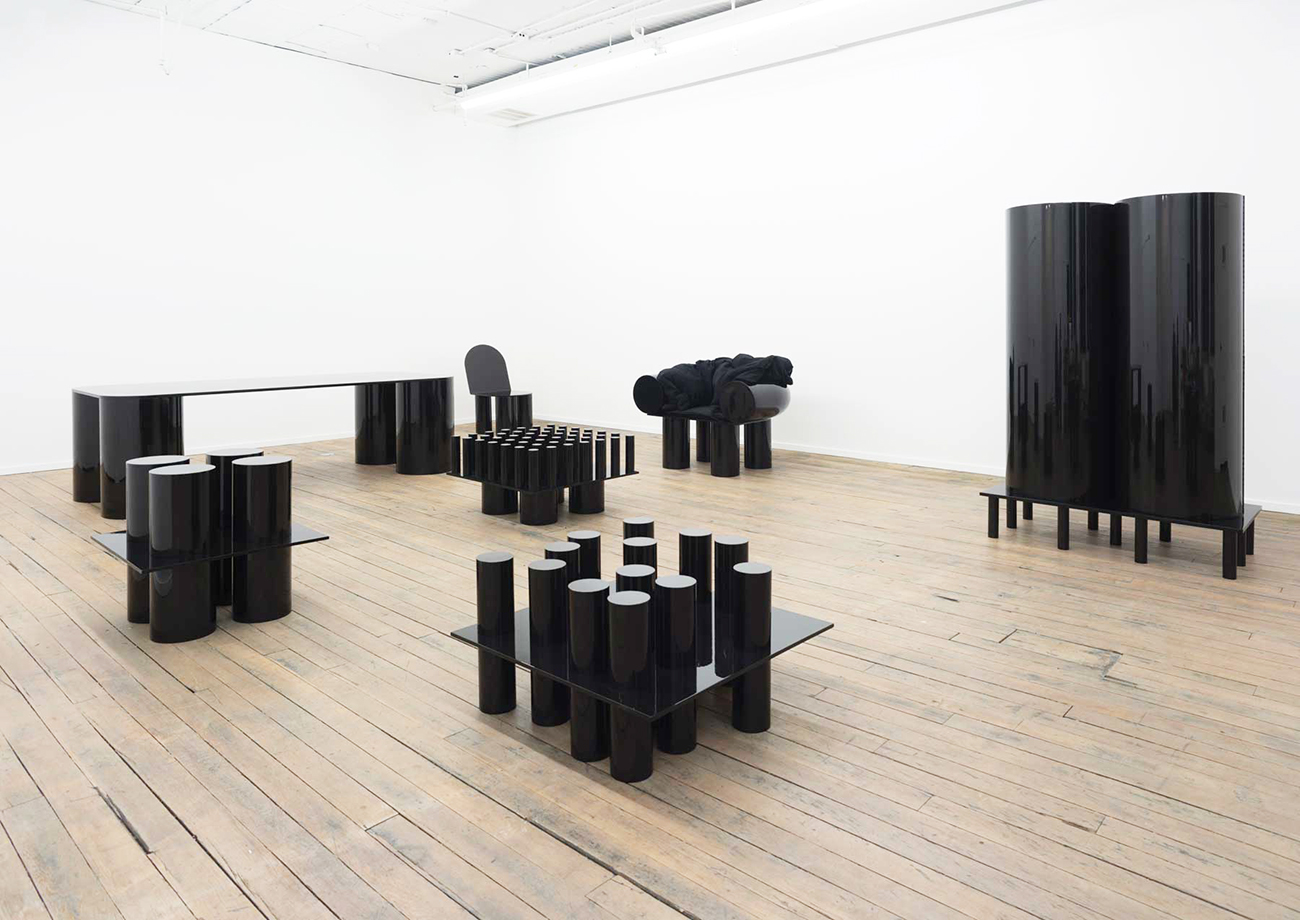 1. "Ania Jaworska SET at Volume Gallery. I want all of these. New shapes, old techniques, commentary on appropriation, architect-made furniture (which we're seeing more and more of) — this series of work hits all my points. And the armoire opens from both sides."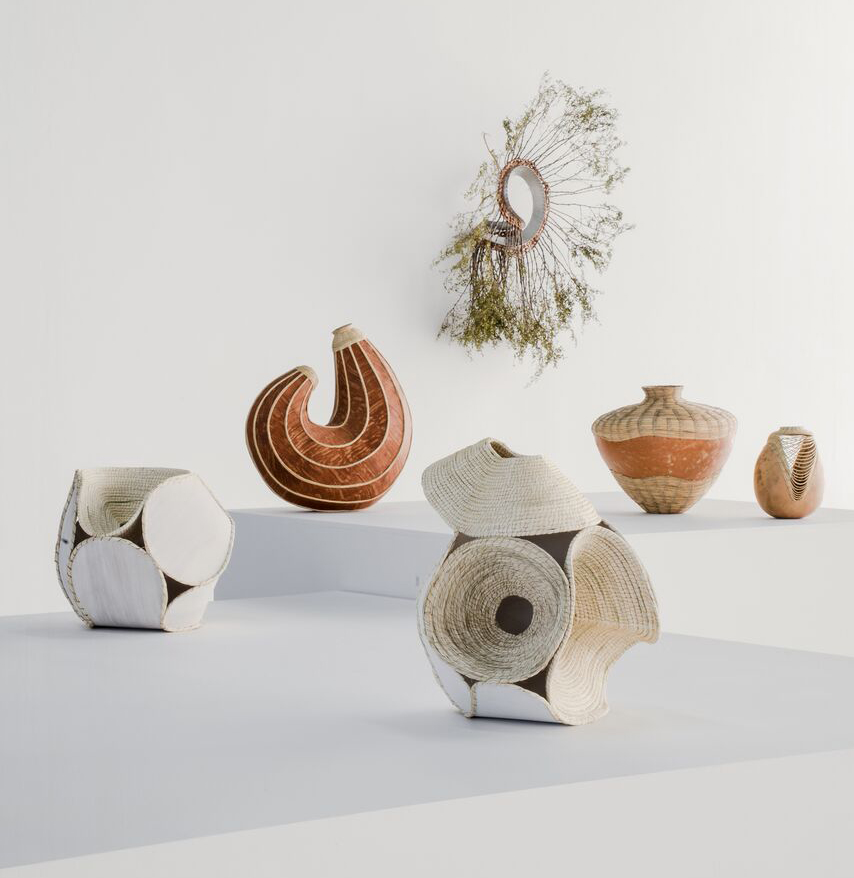 2. "Meeting The Clouds Halfway: Aranda\Lasch and Terrol Dew Johnson exhibition at Museum of Contemporary Art Tucson. Yes, I curated this show, but it's important because it champions a (marginalized) body of work by one of the most talented Native American weavers in the world. And it connects two design worlds. One, based in NY, that's tapped into the East Coast academic scene, global luxury markets, and international art and design press, and another, based in Tucson, that is associated with craft traditions passed down through centuries of oral history with primarily regional exposure. The work shows the struggle and collaboration between these two worlds and their inherent value systems. It's a conversation of difference, which results in a realization of similarity — a familiar arc that's a timely call to action."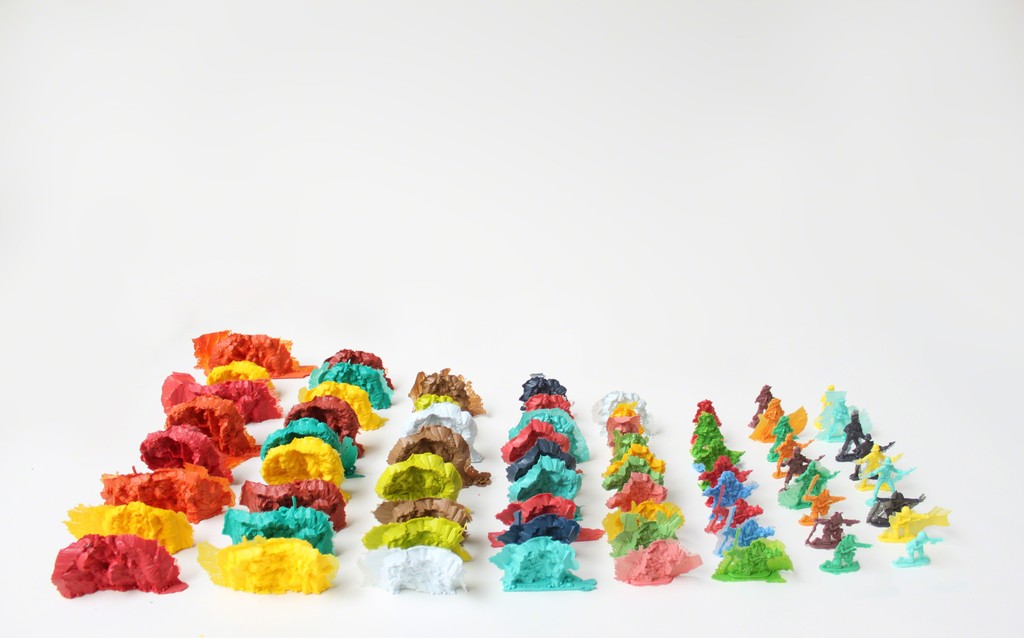 3. "…ABC at LDF by Study O Portable. Designers Bernadette and Tetsuo are incredibly talented curators and I look forward to their small shows in unexpected places each year. Usually my first stop in London, which sets the tone for my whole trip. The exhibitions are 100% about ideas and show what $0 production budget and a strong point of view can do."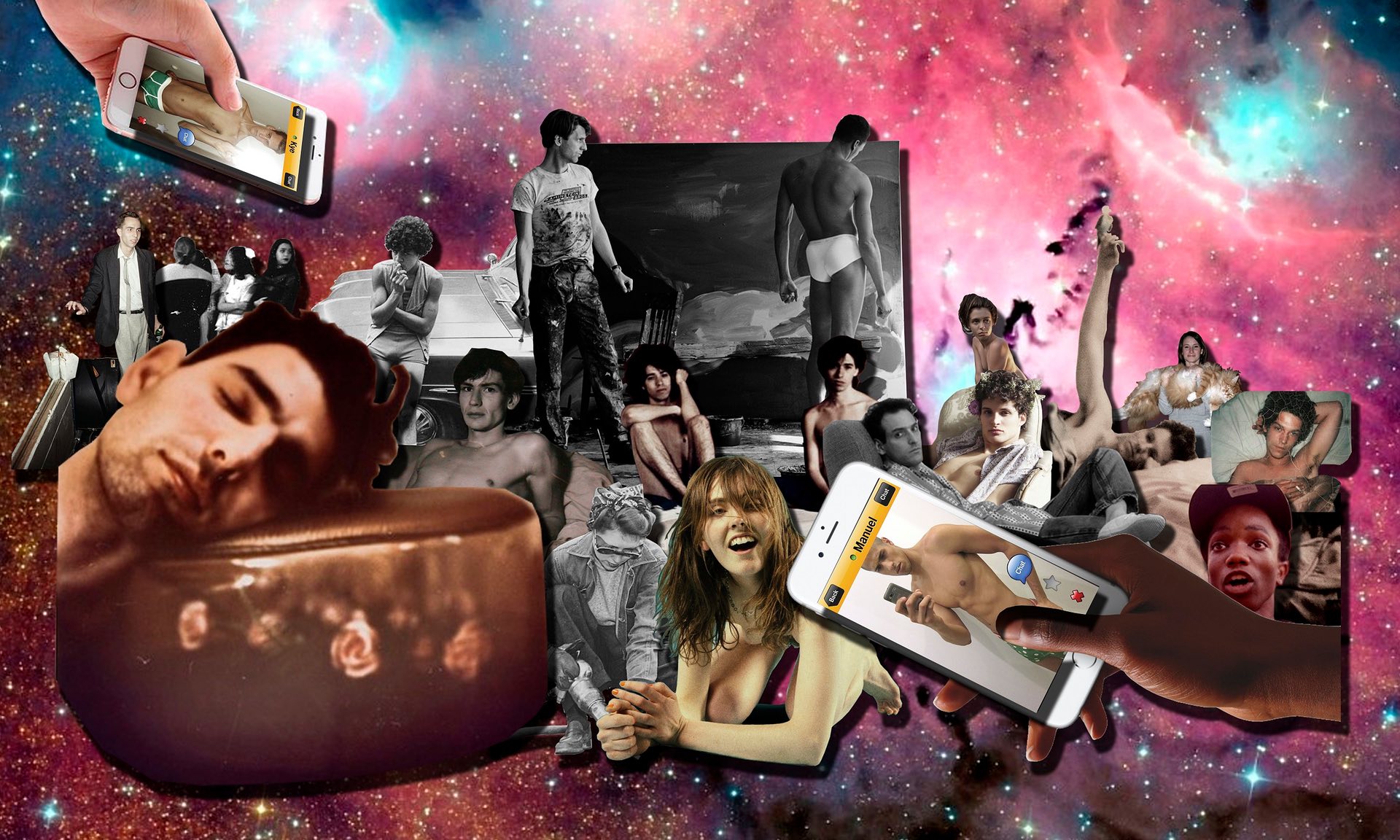 4. "Andrés Jacque's hookup app research — Intimate Strangers at the new Design Museum London and Pornified Homes at Oslo Triennale in particular. Andres is a sensitive, brilliant thinker whose work elucidates how we are shaping the world and each other. Andres' research is exposing the transfer of power from physical to digital space and the communities, aesthetics, movements and unexpected actions emerging from hookup networks."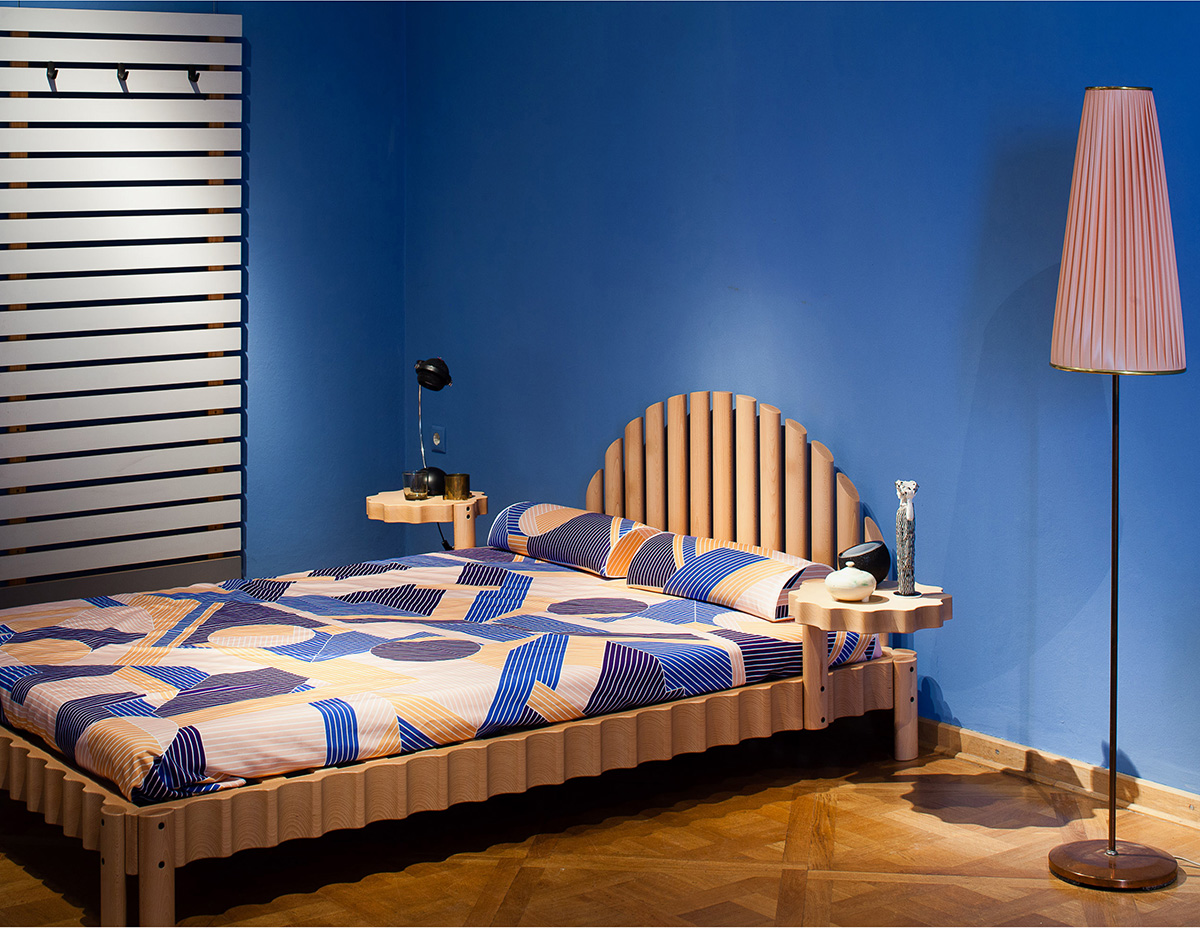 5. "Maria Cristina Didero and Tulga Beyerle's Friends + Design show at SKD Museum in Dresden paired designers who are friends to create works for each other, with each other."
What I'm looking forward to in 2017: "The Chicago Architecture Biennale in 2017, curated by Johnston Marklee. So much so that I already have a room booked!"
Alexandra Cunningham Cameron is the curatorial advisor to Design Miami. @acunninghamcameron
Eric Petschek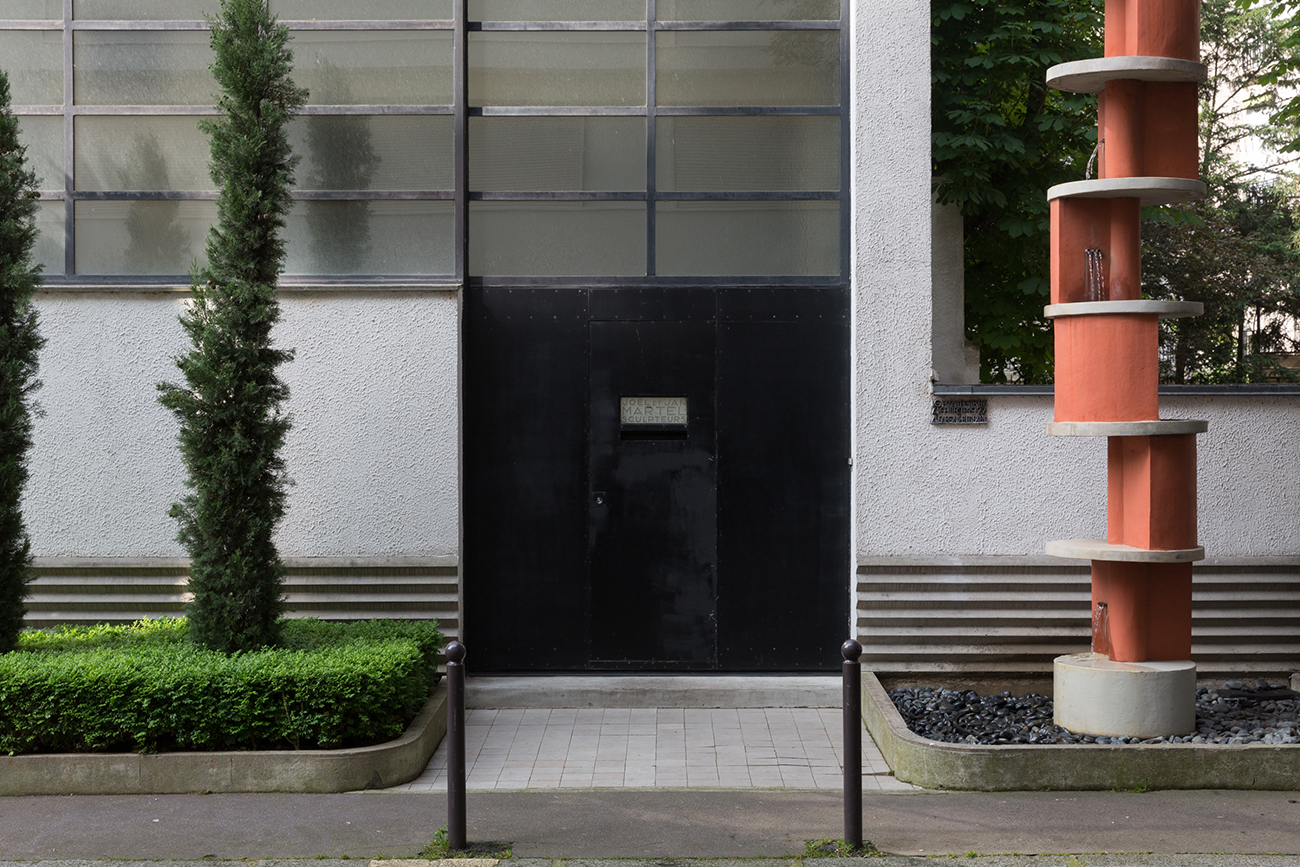 1. "Discovering Rue Mallet-Stevens was like my version of Midnight in Paris, only I was magically transported to the most amazing cul-de-sac ever designed."
2. "I completed my first solo interiors project, a 1400 sqf apartment overlooking Gramercy Park!"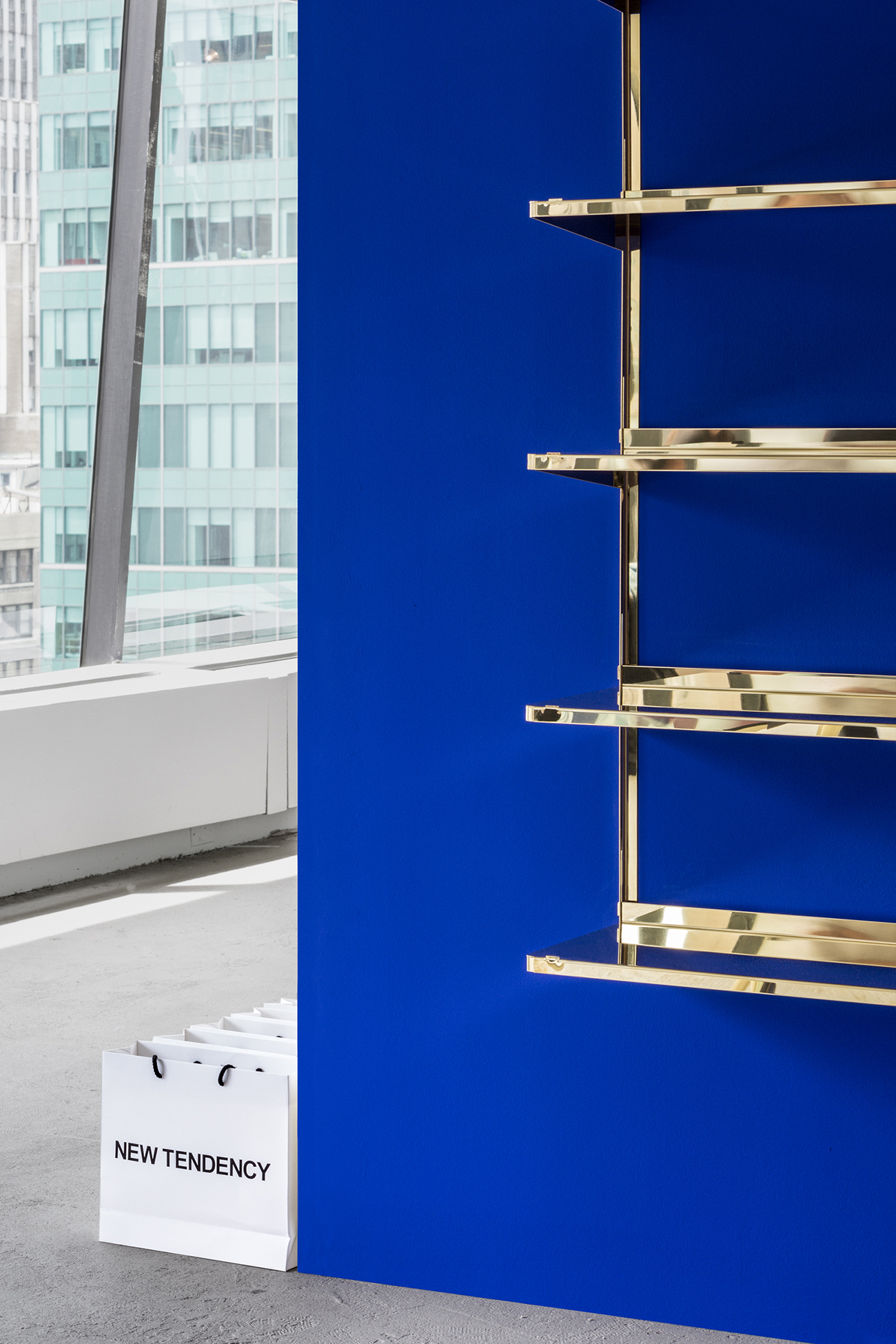 3. "After following New Tendency on Instagram for a long time, and being obsessed with their products and visuals, I serendipitously ran into them at Sight Unseen OFFSITE and we immediately connected. I ultimately had the privilege of shooting their stunning booth!"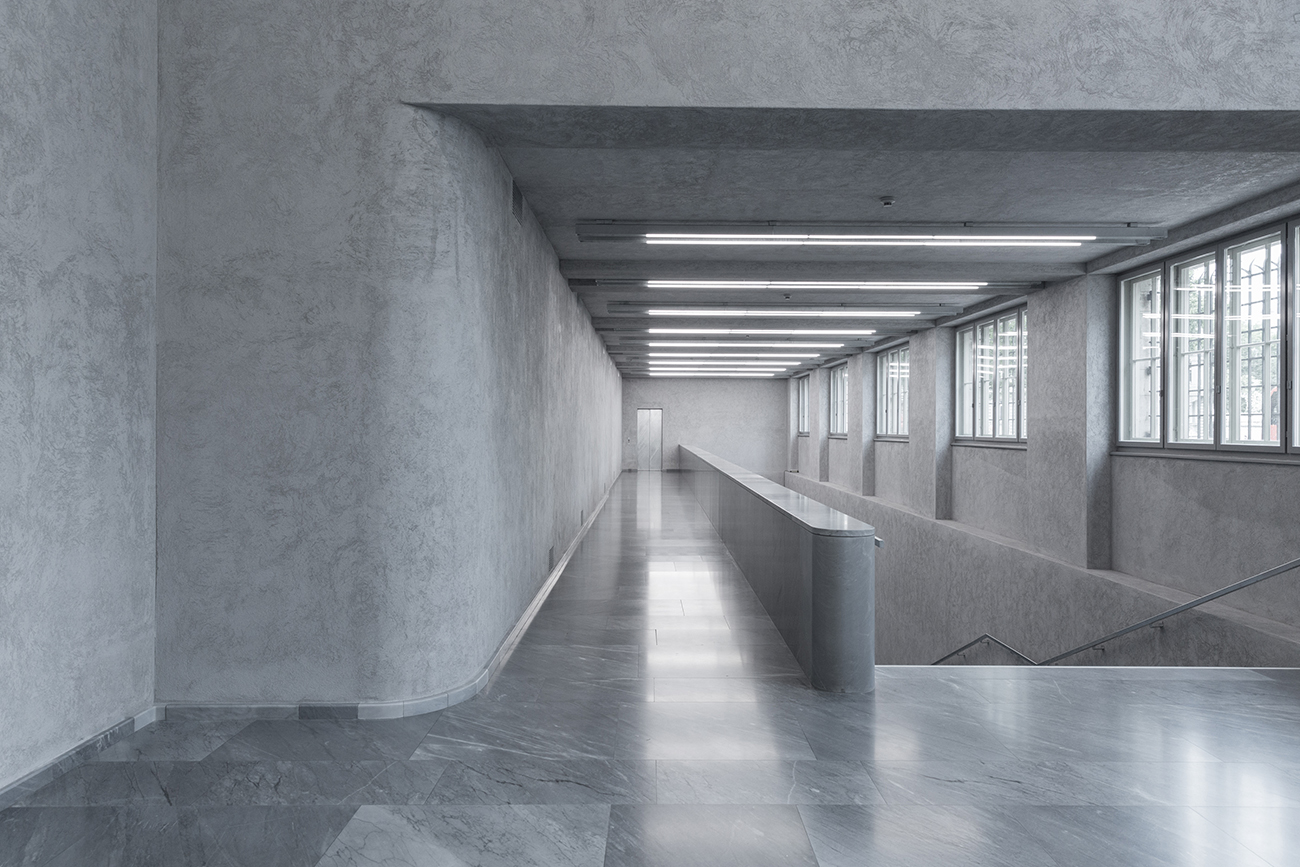 4. "I've never seen a less apologetic paean to grey than the new Kunstmuseum Basel extension by Christ & Gantenbein. Breathtaking."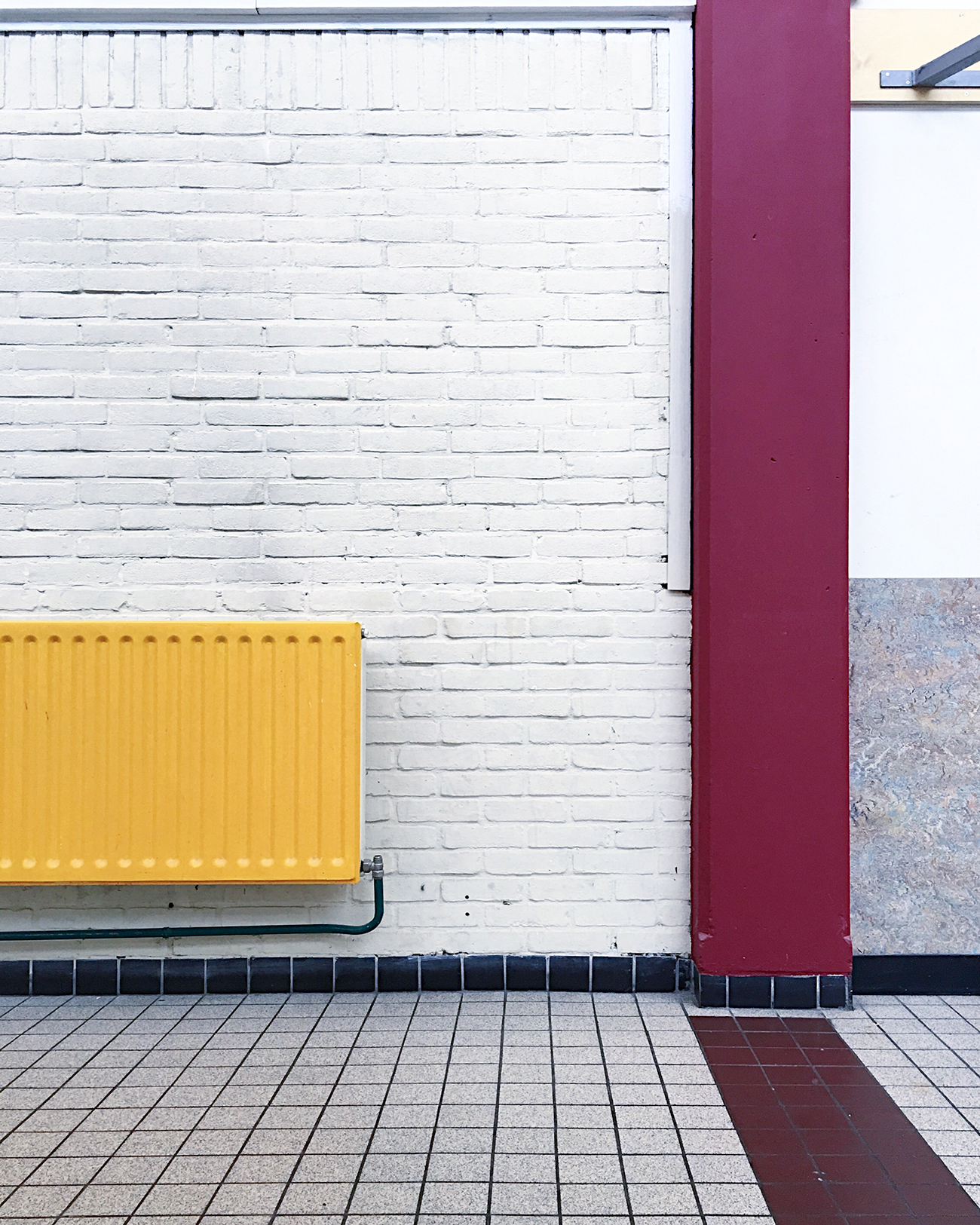 5. "De School in Amsterdam was probably the coolest place I went to this year. Even their website is next level."
What I'm looking forward to in 2017: "Living in the James Turrell retrospective at Mass MoCA this summer will have to suffice until I devise a way squat in Roden Crater."
Eric Petschek is a New York City–based multidisciplinary designer. @cb
Kelsey Keith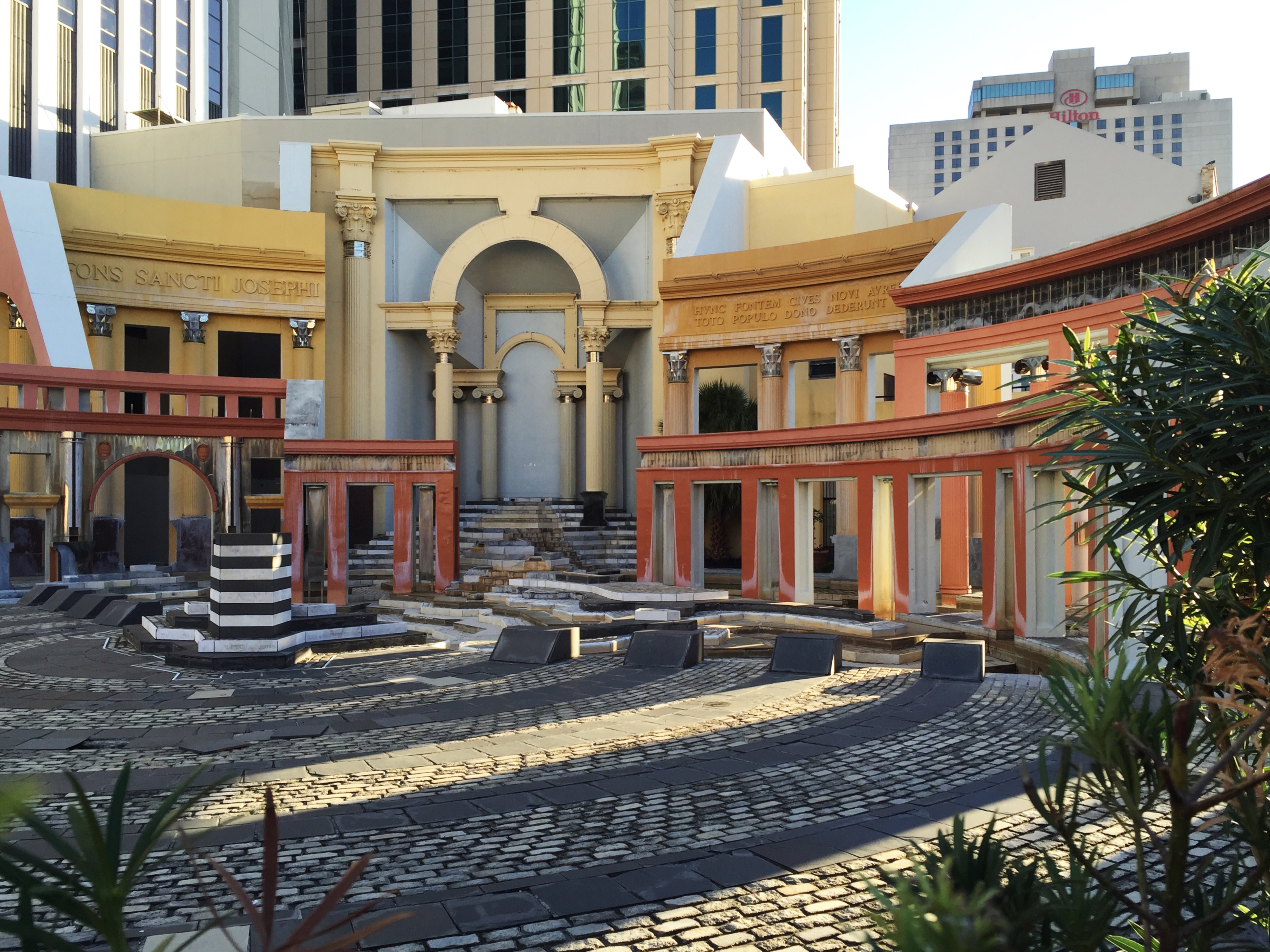 1. "In 2016 I had a come-to-Jesus moment — well, several — with Charles Moore, he of Sea Ranch, but also this glorious PoMo masterpiece in New Orleans (Piazza d'Italia), the Hood Museum (RIP), and a house for sale in Rhode Island (complete with supergraphics)."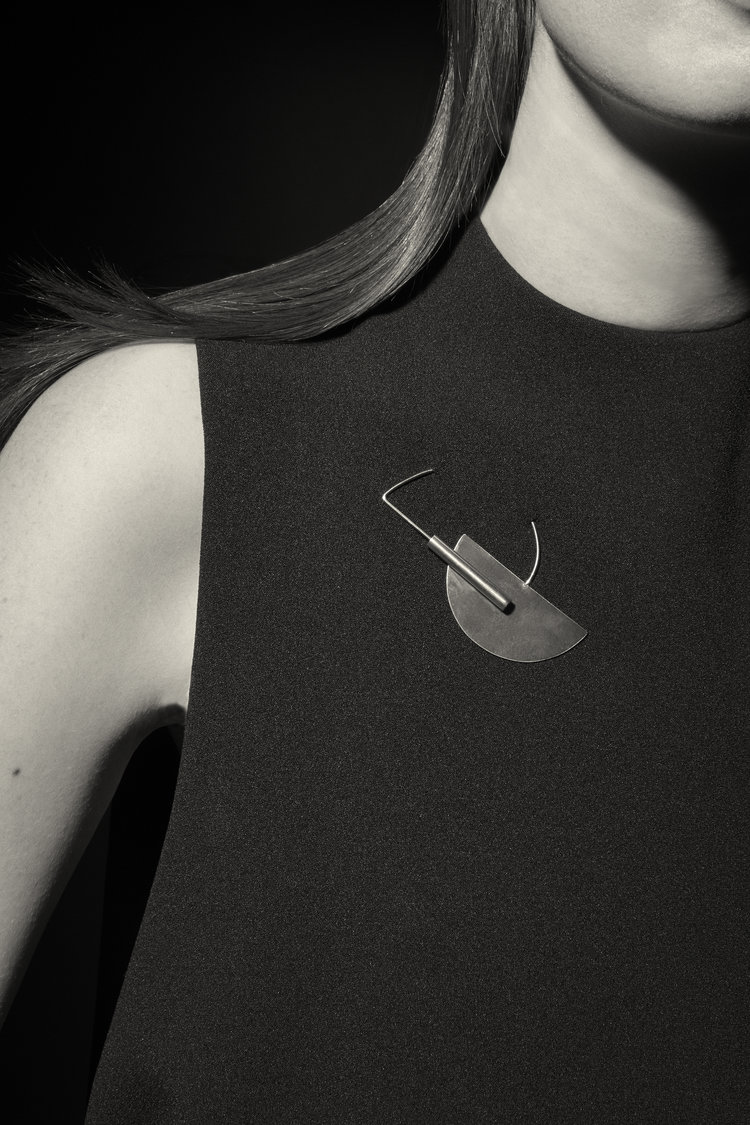 2. "I've been obsessed with studio jewelry since I wrote about Margaret DePatta a few years back. Ladies & Gentlemen Studio have scratched that itch with their Vignette collection, which is all sterling silver and Bauhaus-inspired."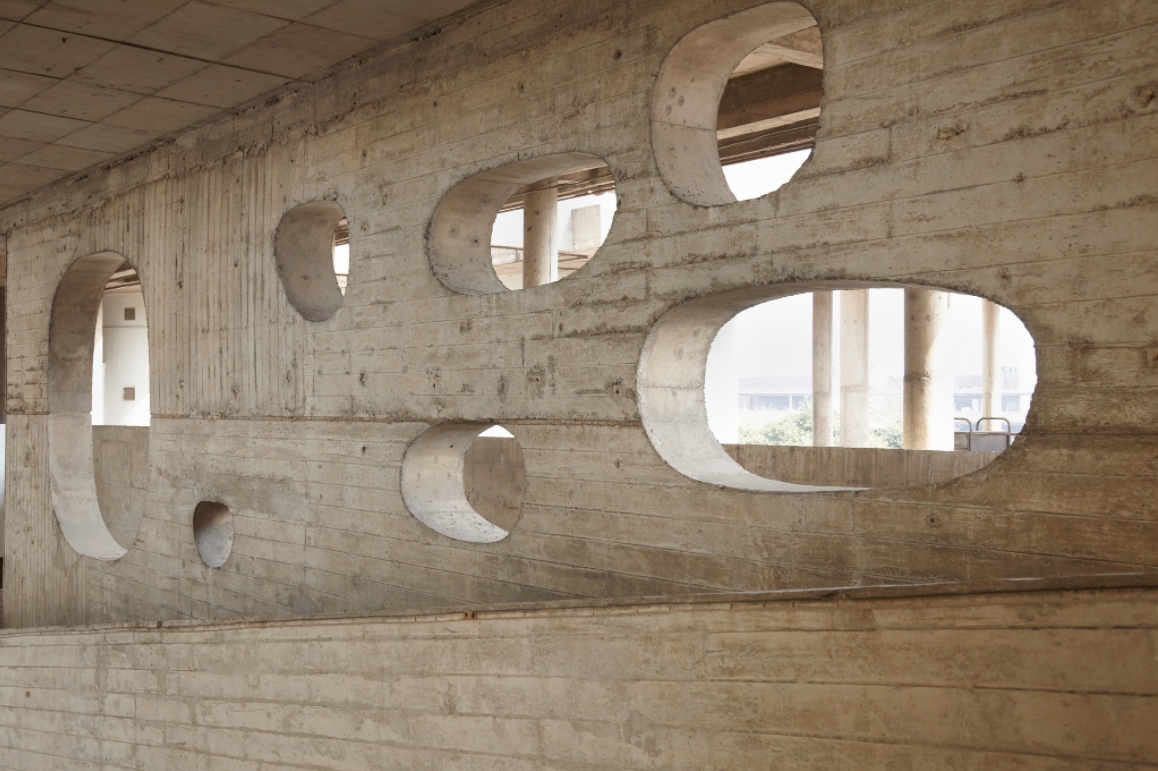 3. "Felix Burrichter introduced me to Martien Mulder, and her book, over email, and I shrieked when I opened the attached PDF. Concrete (and round window openings in concrete) are kinda my thing, and Mulder captures the beauty of Chandigarh better than anyone I've ever seen."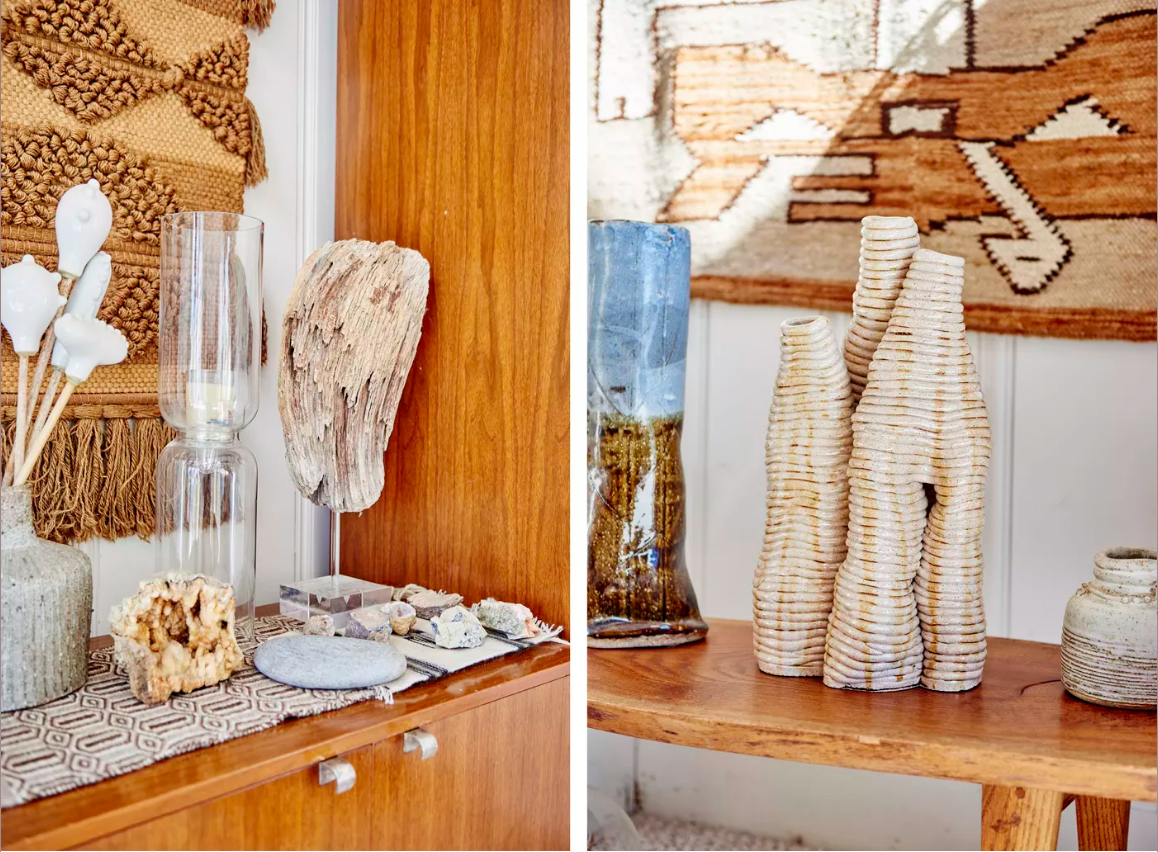 4. "We published one of my favorite home tours to date on Curbed in 2016: Linda and John Meyers, of Wary Meyers fame, at home in Maine in their 1980 rancher."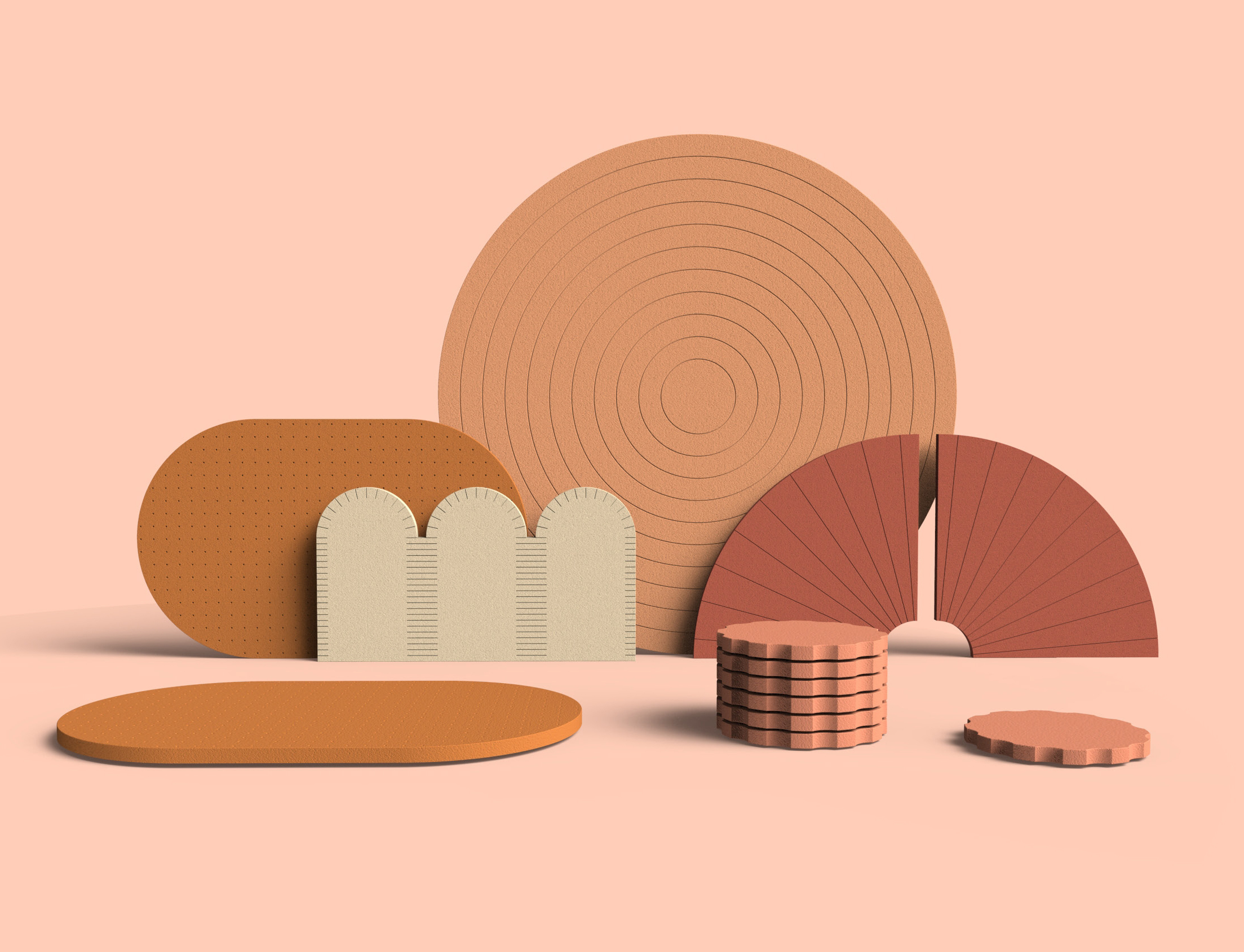 5. "Rust was everywhere, and we were all pretty into it." (Photo: Vera & Kyte, "Navigate" ceramic tiles)
What I'm looking forward to in 2017: The Whitney Biennial's first outing in its new location in the Meatpacking. I am a hardcore Brutalism fan, and Breuer's original home for the Whitney is one of the best buildings in New York, so it'll be a tough act to follow. (Remember when Sheila Hicks's work was suspended from the coffered concrete ceiling? [Dies.]) But I'm expecting great things, especially on all those balconies.
Kelsey Keith is the editor-in-chief of Curbed. @kelseykeith
Laila Gohar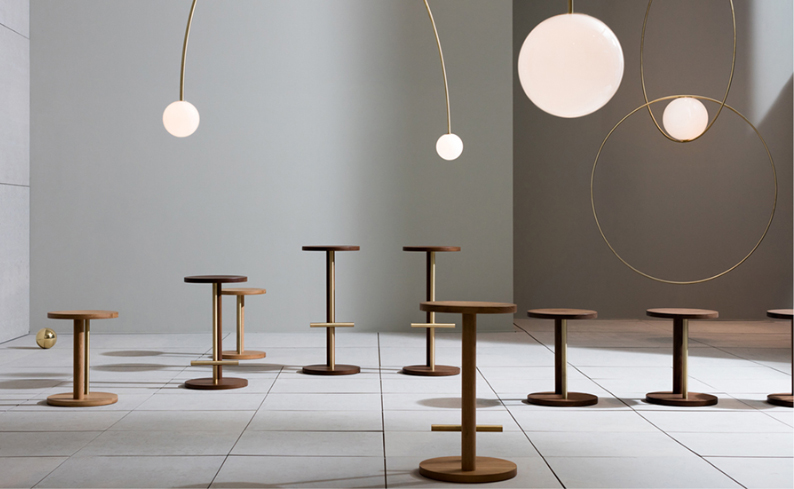 1. "Michael Anastassiades' sculptural lighting lies somewhere between fine art and design. His sense of balance and proportion is ethereal. I think lots of lighting designers have been inspired by his designs in the last several years, but Michael stands out. This is 'The Double Dream of Spring,' which he showed in Milan this year."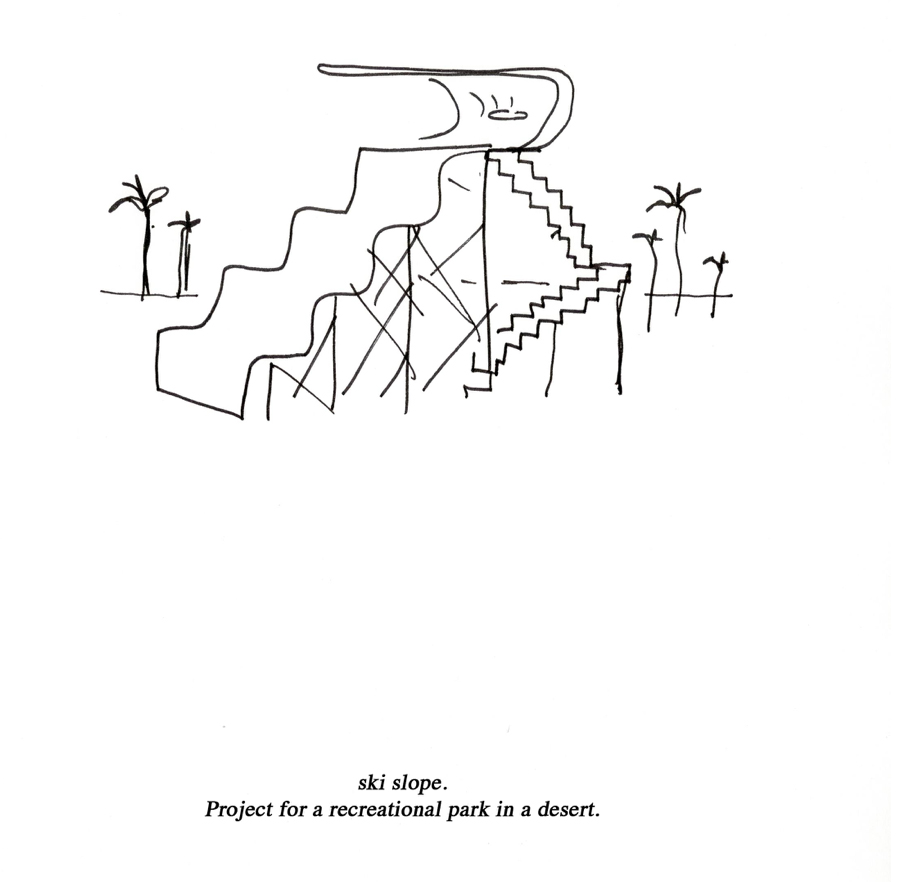 2. "Jean-Philippe Delhomme's architectural doodles. Earlier this year my dear friend Jean-Philippe Delhomme posted a bunch of architectural doodles to his Instagram. They were witty, quick sketches of would-be buildings. I was happy to see them pop up in PIN-UP again recently, accompanied by an essay he wrote. I think a little bit of humor is much needed right now."
3. "Katz Miami Beach. During Art Basel, I set up a re-appropriated Katz's Deli installation at NADA in Miami Beach as homage to all the fallen Jewish delis that have been lost to gentrification. We we gave away pastrami sandwiches for free for four days. My partner Nikki and I converted the booth to look like Katz's in New York and plastered the "wall of fame" with art-world figures and a few politicians. The best was that Katz threatened to sue us in the beginning but then got behind the project and sent us free pastrami!"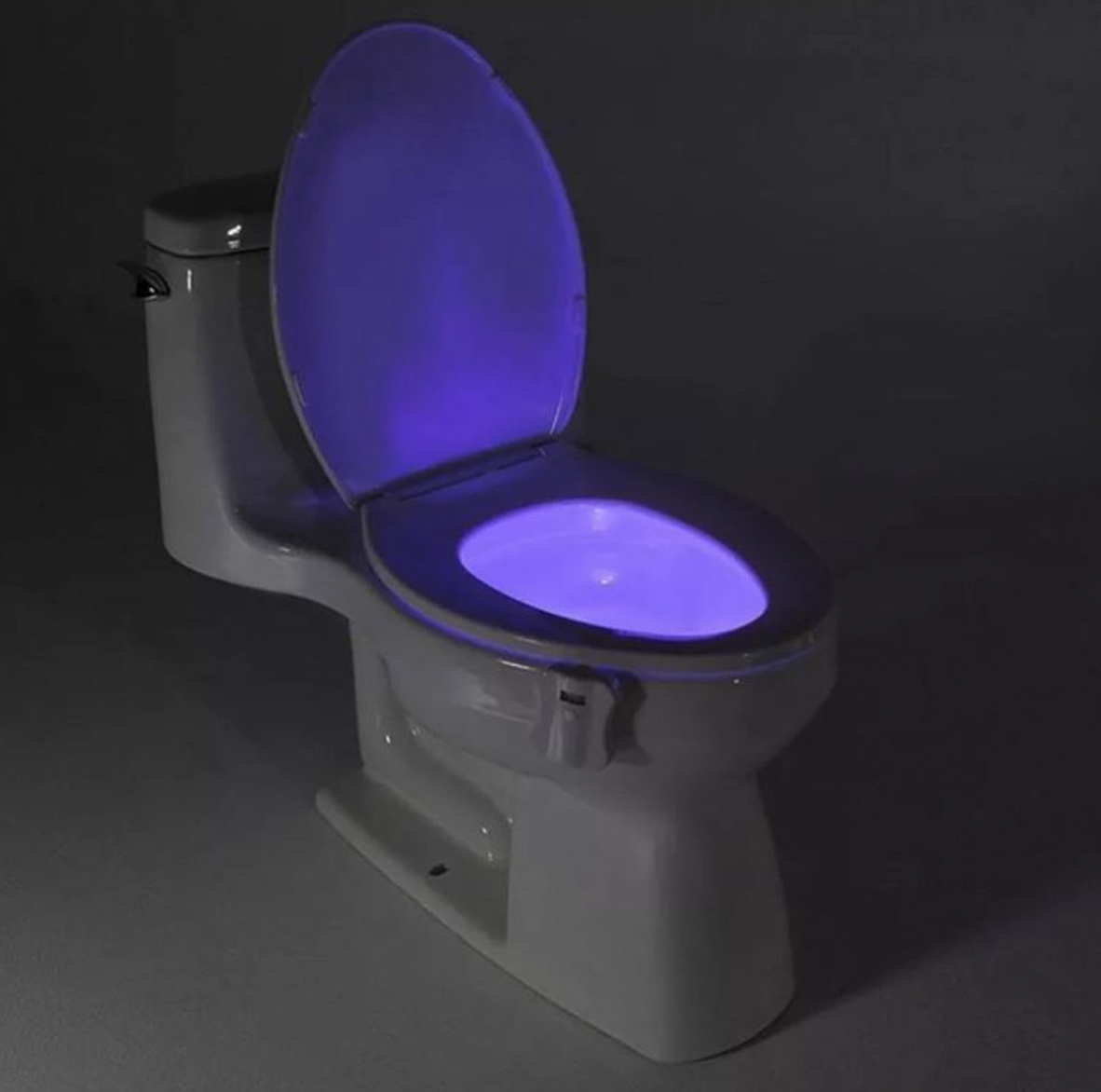 4. "Decor Hardcore. This is my favorite design Instagram right now. Can we collectively say goodbye to all things Memphis-inspired / bacteria-ridden, that pink, the Scandinavian design obsession, brass, and "pops" of color, and ogle this stuff instead in 2017?!"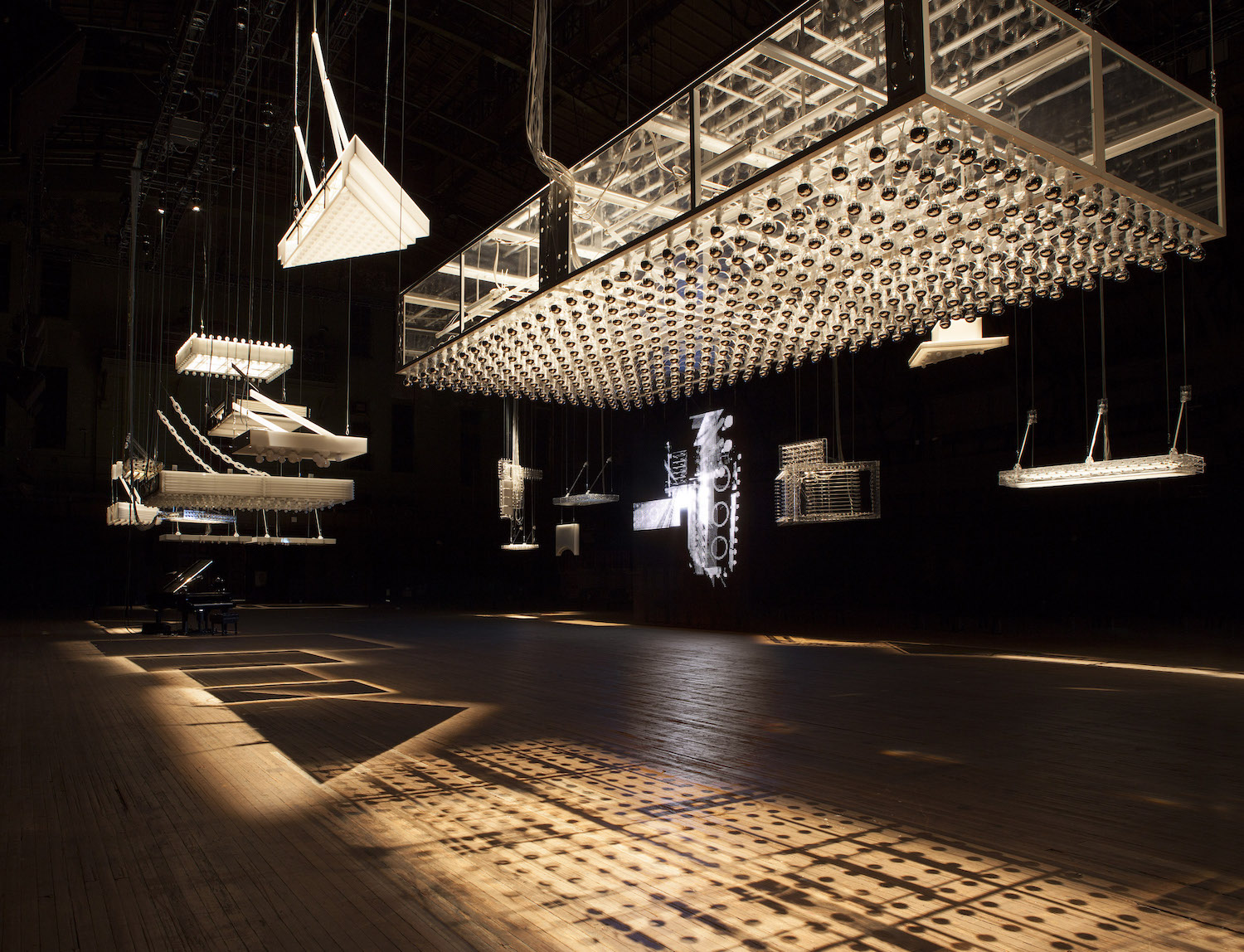 5. "Philippe Parreno's installation "Hypothesis" at HangarBicocca in Milan. The space itself is incredible, and the show includes some of his more known pieces with newer work and music, all categorized by sound and light."

Laila Gohar is a chef and artist in New York City. Her studio creates food installations and pop-ups in non-traditional environments, usually in conjunction with art, design and fashion events. @lailacooks.
Tekla Severin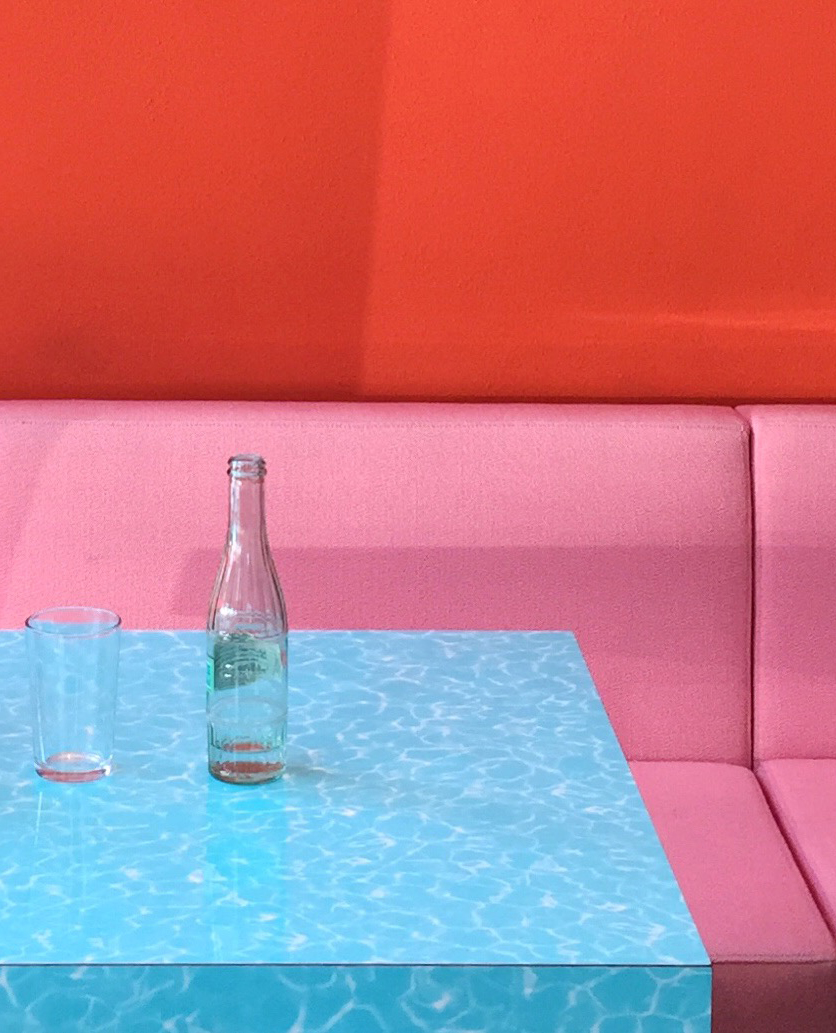 1. "One of my favorite interiors that opened this year was the new bar Louis Pretty in Berlin — inspired by David Hockney."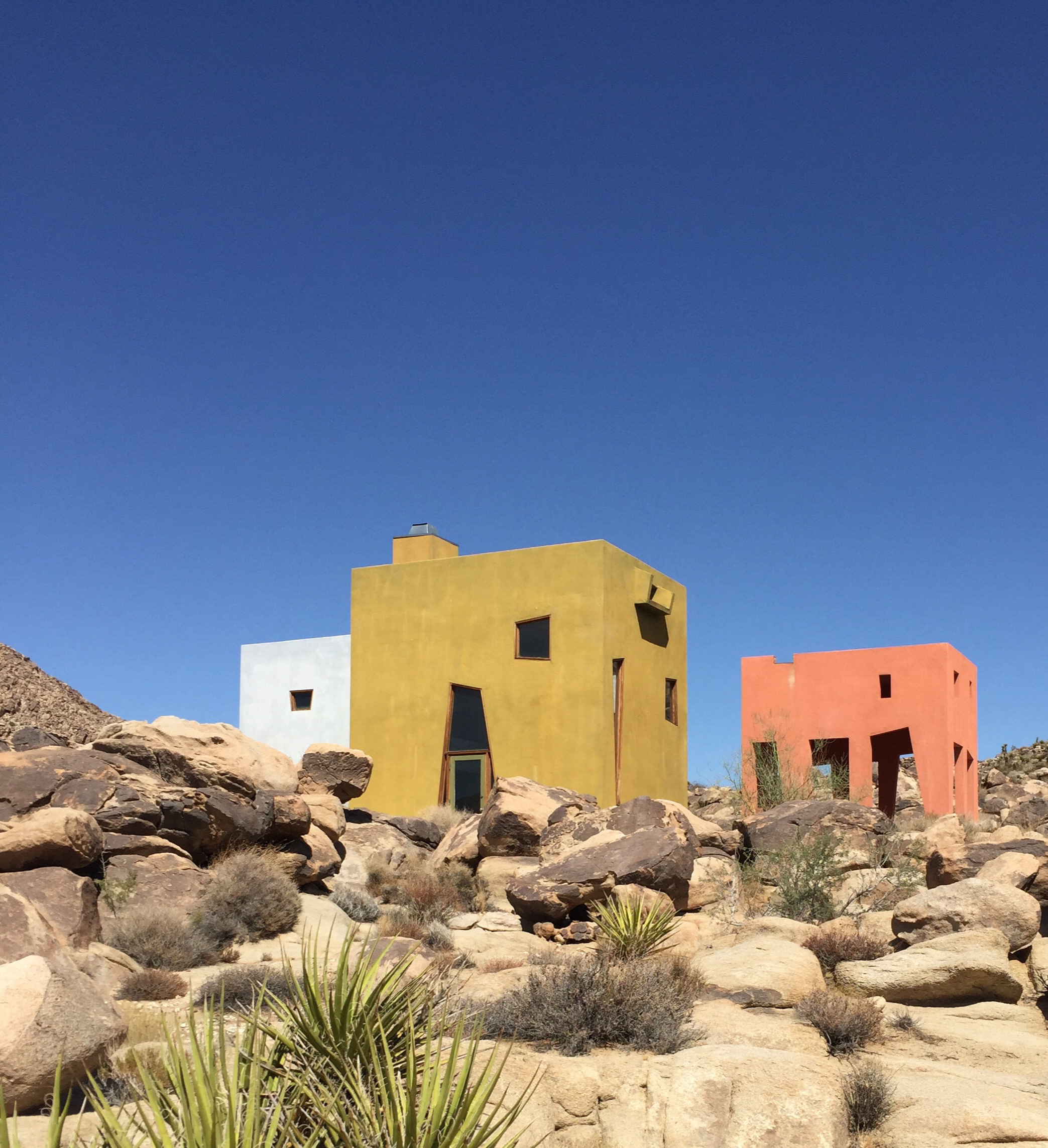 2. "The best architectural happening of the year was when I was driving in Joshua Tree and found this 3-in-1 house. (Unfortunately I don't know anything about it.)"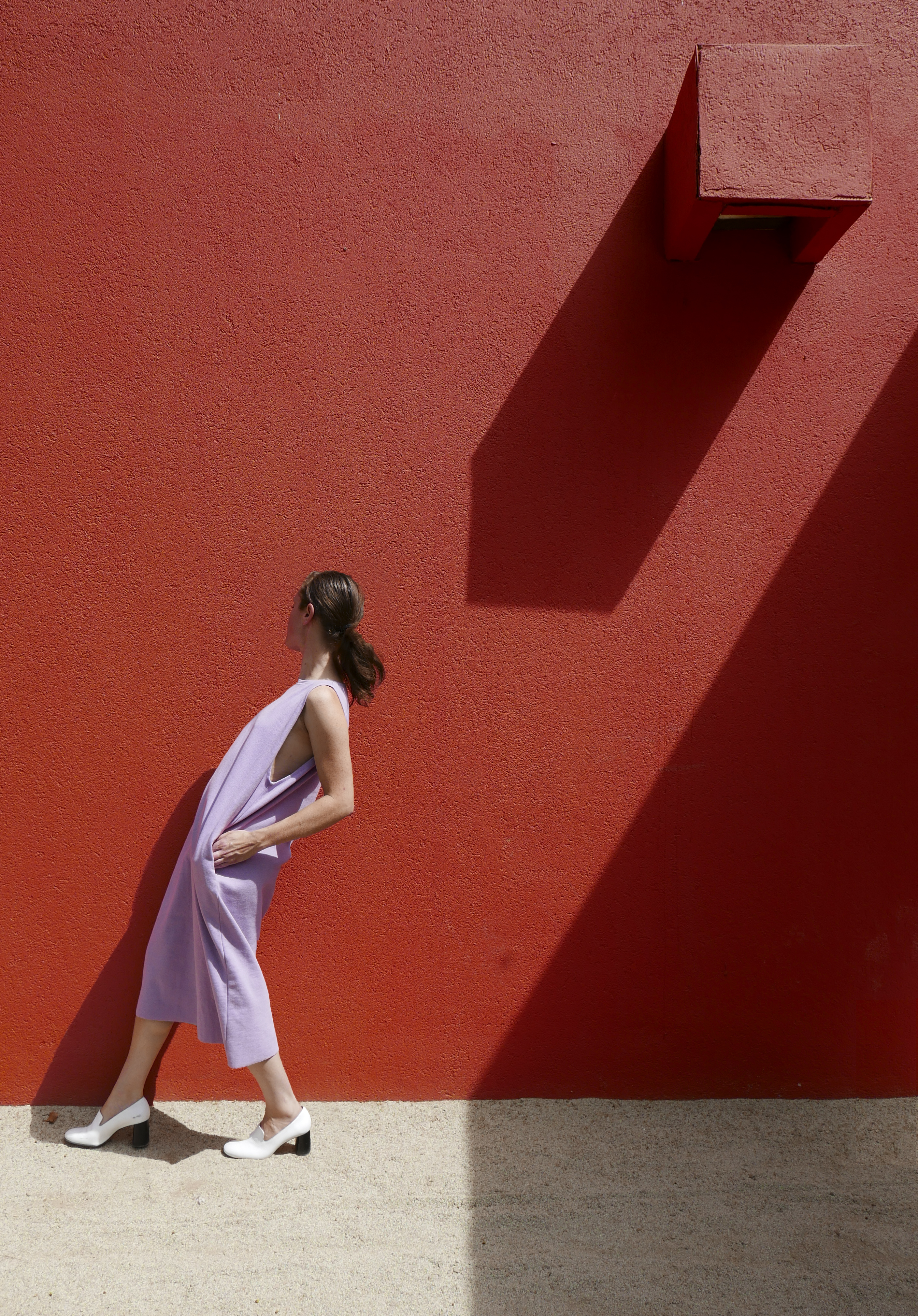 3. "The best shapes and palettes this year belonged to Bright Volumes, a Portland-based fashion brand whose lookbook I art directed and shot."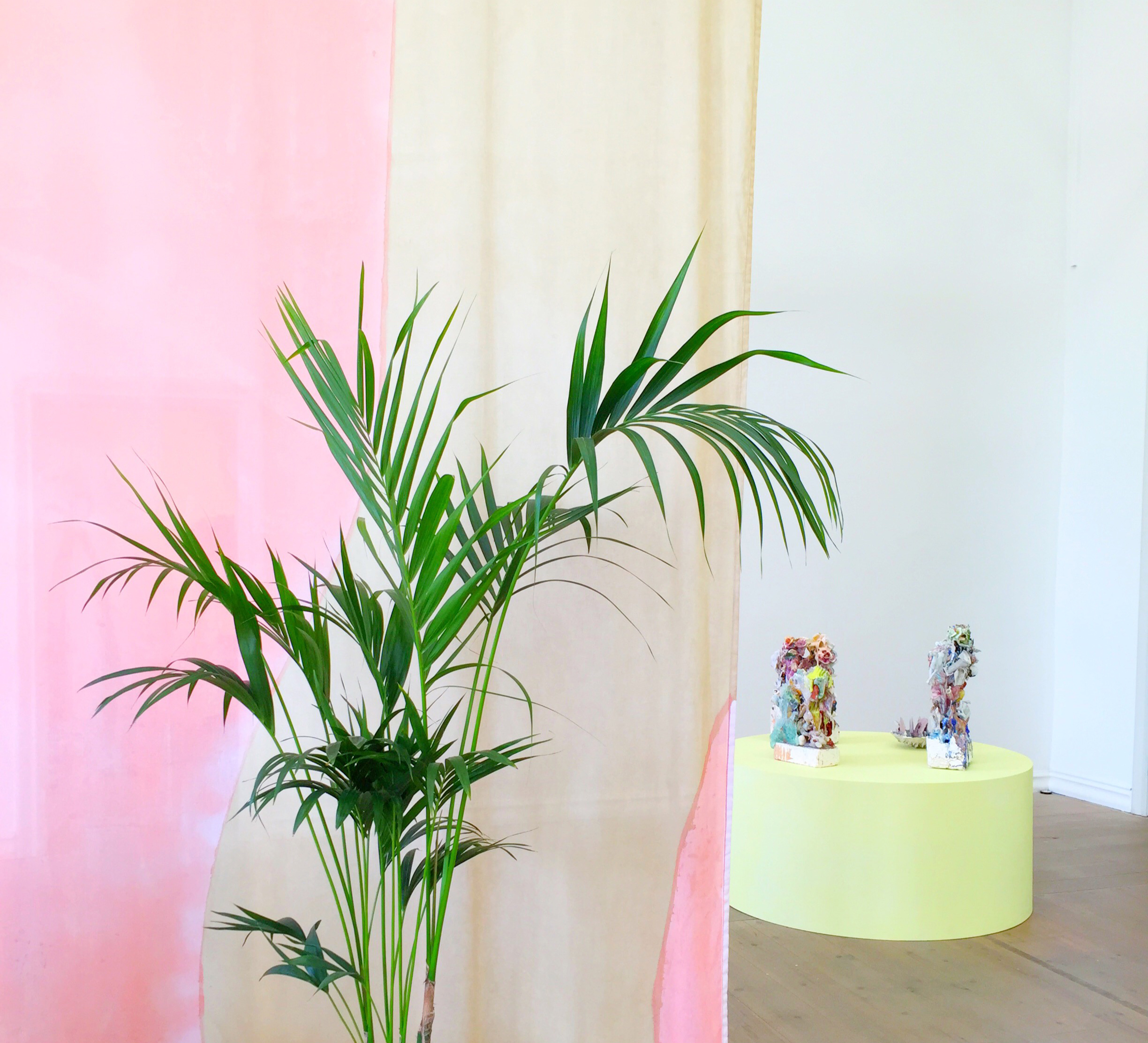 4. "The best exhibition I visited this year — so many! I loved the Karneval exhibition at Gustavsbergs Konsthall in Stockholm. The gang from Örnsbergsauktionen was behind it and Sara Isaksson From curated it."
5. "When Turrell was in a chapel in Berlin."
Tekla Evelina Severin is a Stockholm-based set designer and photographer. @teklan