01.11.23
Four New Design Hotels With Interiors to Melt Your Winter Blues
Anyone else get back from their end-of-year break and immediately start thinking about their next vacation? We're only a week into 2023 and already mapping out trips for the rest of the year. To help plan yours, or simply provide a moment of mental escape from the January gloom, floods, and other bizarre happenings, here are some of our favorite new, gorgeously designed hotels that offer everything from a beach getaway in Oaxaca, to a romantic weekend in Paris, to total relaxation in the Azores.
White Hotel, Azores
There's something about a freshly whitewashed building that feels luxurious, and that definitely adds to the allure of the appropriately named White Hotel. It also helps that the property is perched on a basalt cliffside, overlooking the Atlantic from the Ilha de São Miguel in the Portuguese archipelago, the Azores. Given a refresh last summer by Daniela Franceschini of Quiet Studios, the hotel's bright and airy yet cozy public areas are accessed through a glazed extension to the original historic building filled with tropical plants, then a sequence of exposed stone arches. In the lounge area, firewood is tucked under built-in seating either side of the chimney stack, while on the terrace, pairs of breton-striped loungers face an infinity pool and the ocean beyond. Of the 10 guest suites, some feature pale wooden floors, others are dark concrete, but all include a mix of vintage and contemporary furniture that add just enough character while keeping a minimal look. Photos by Francisco Nogueira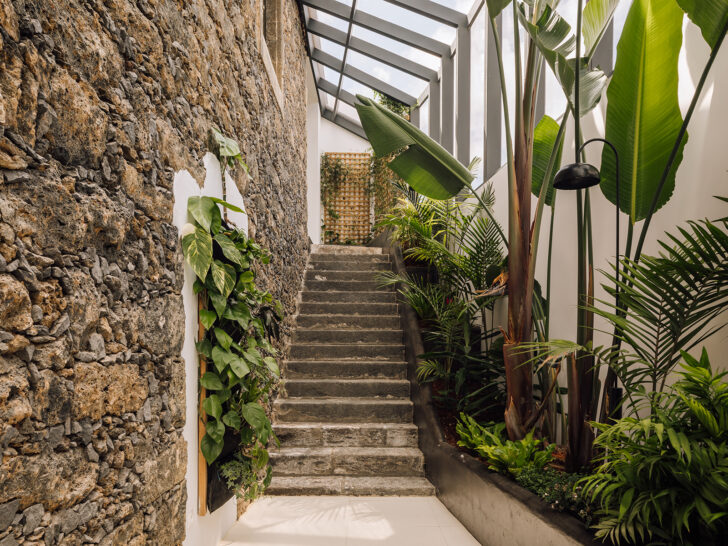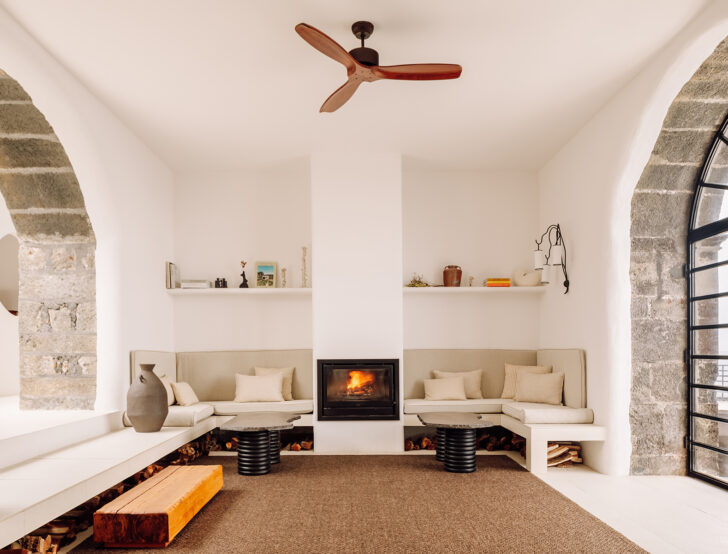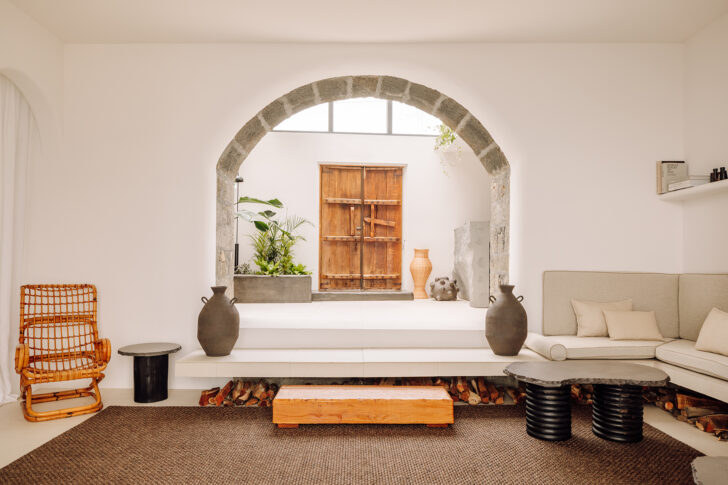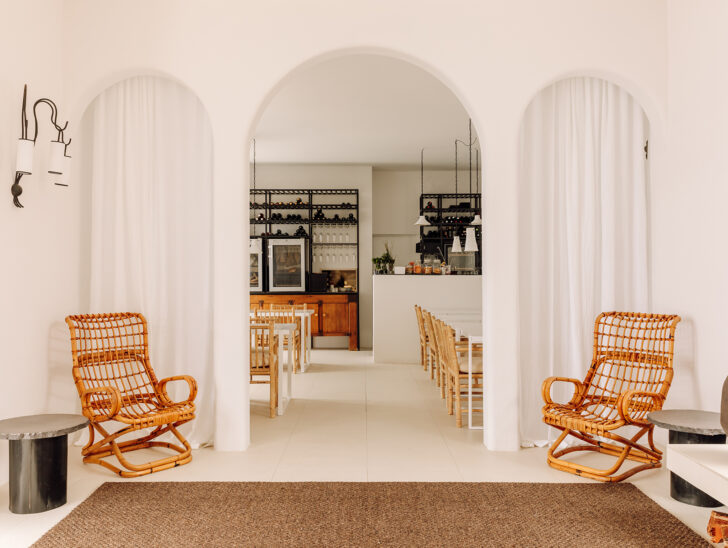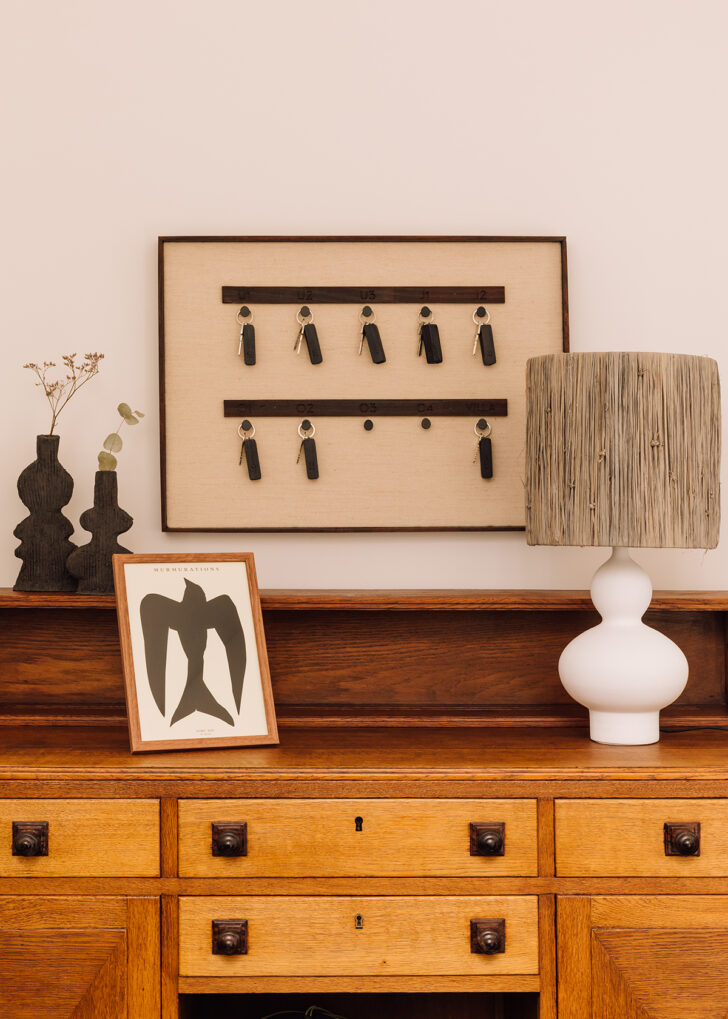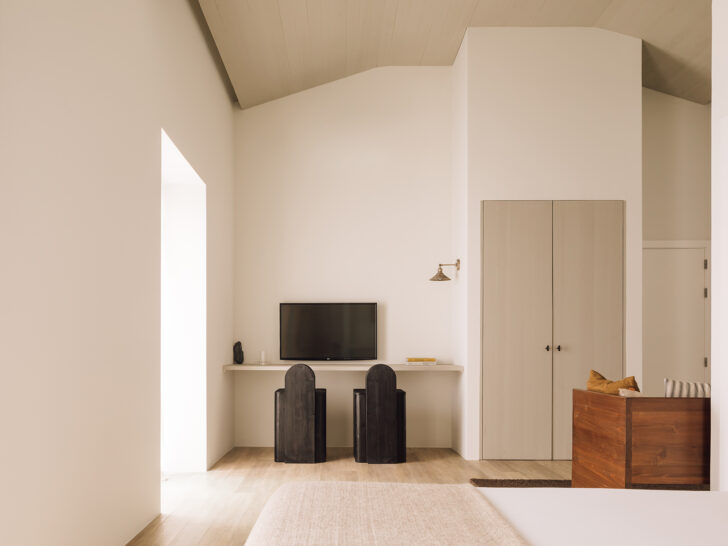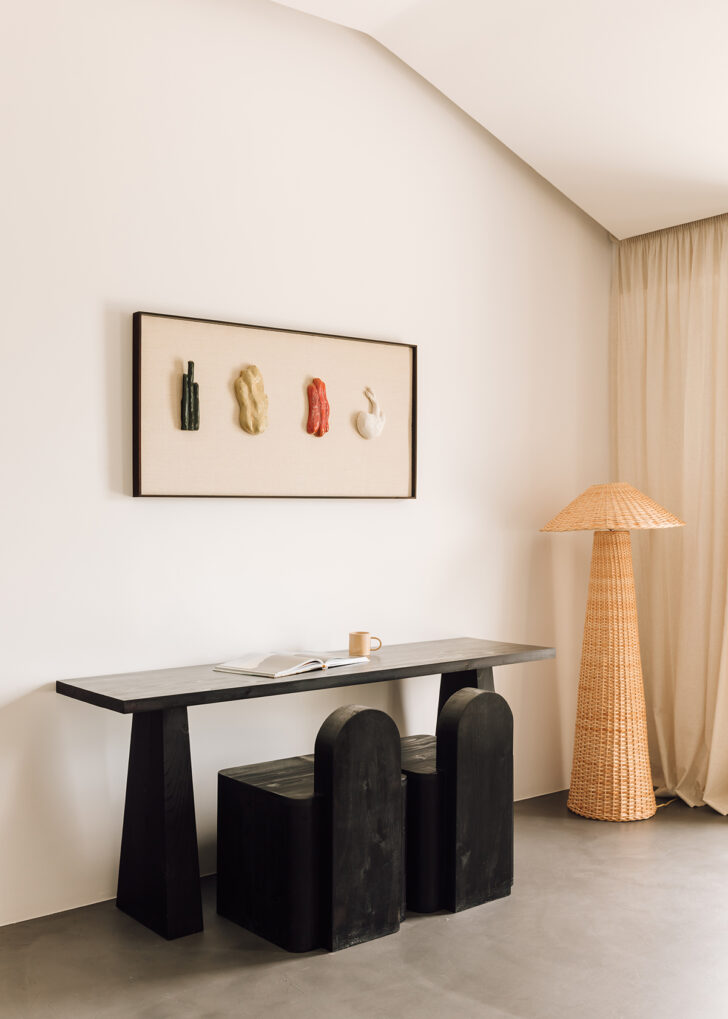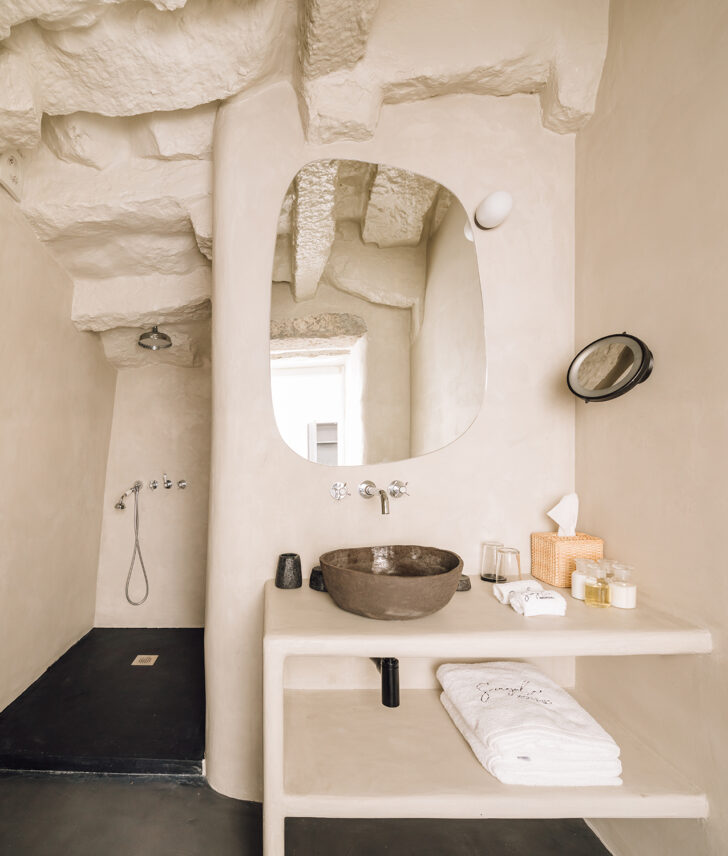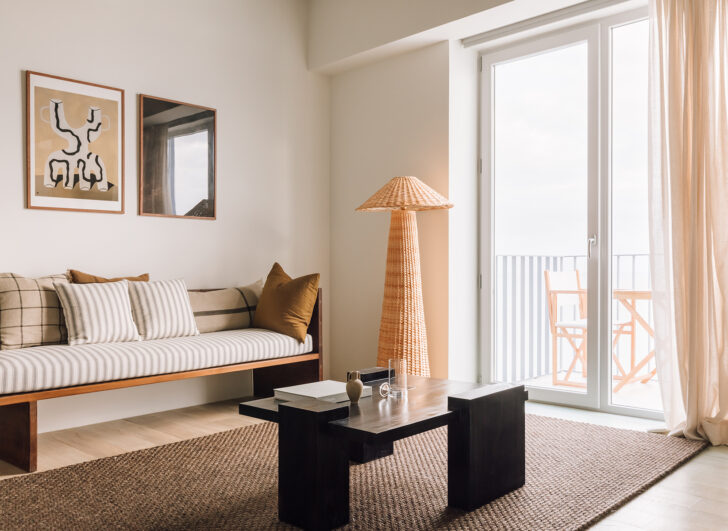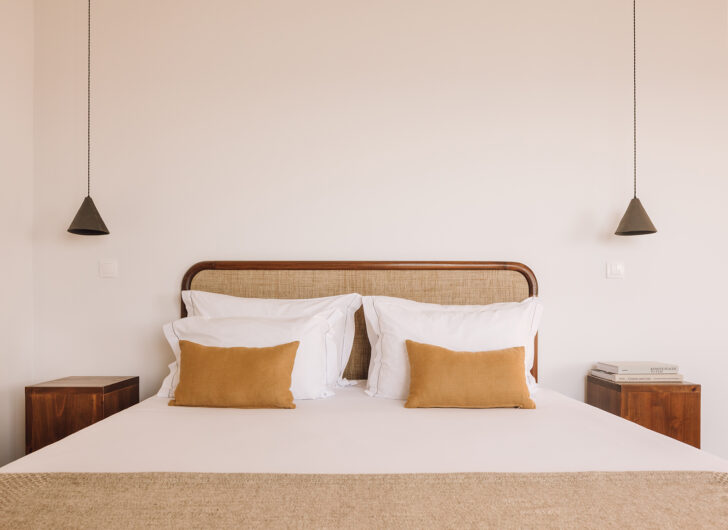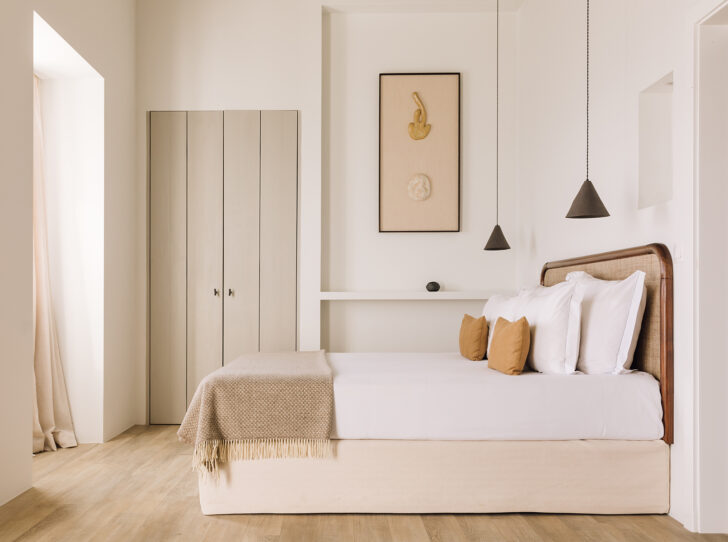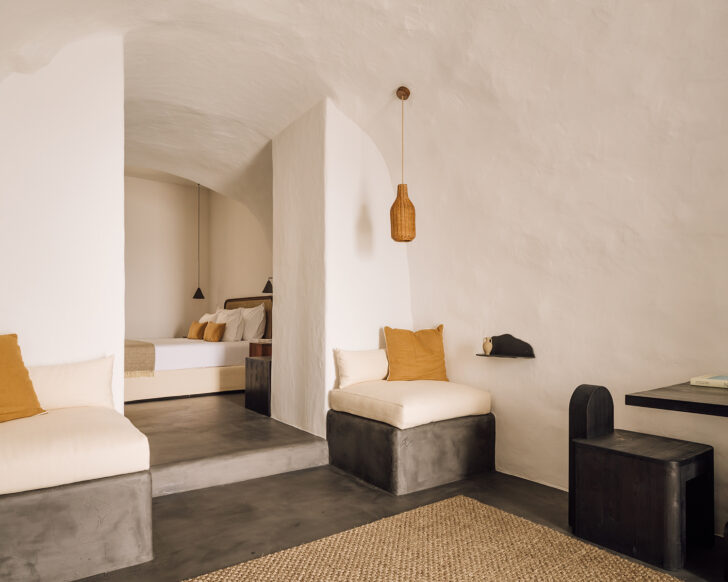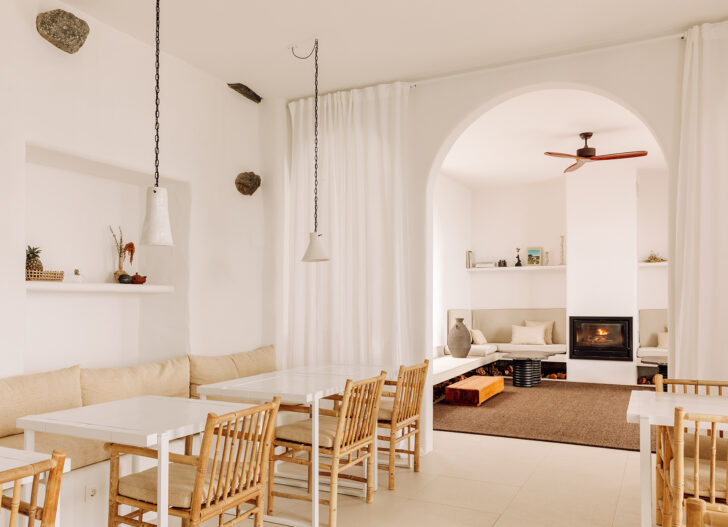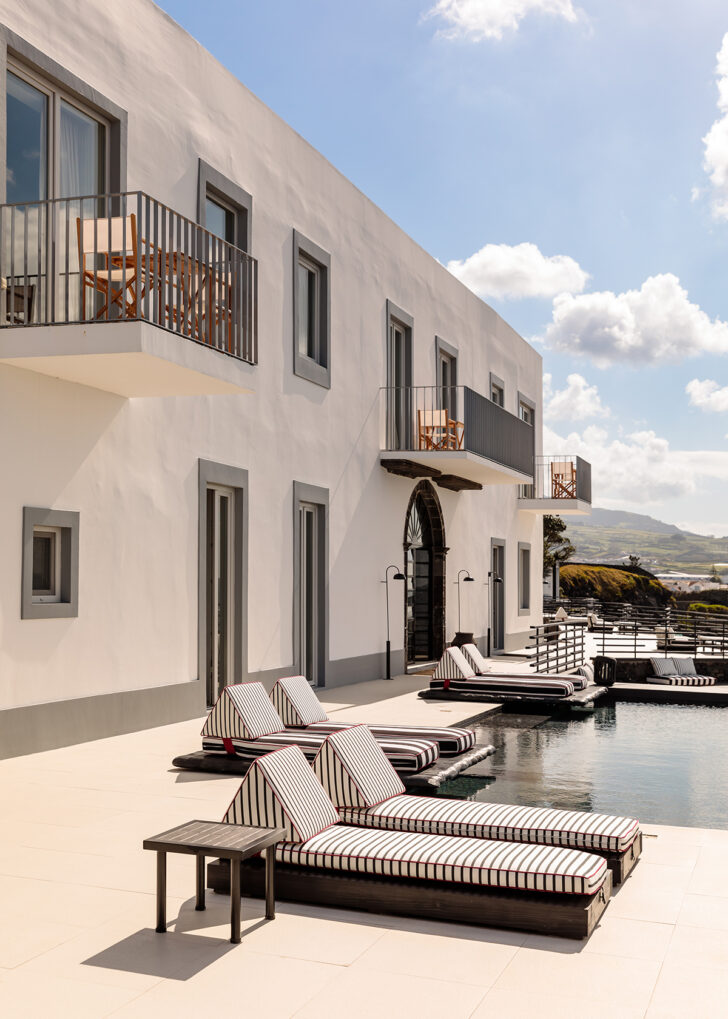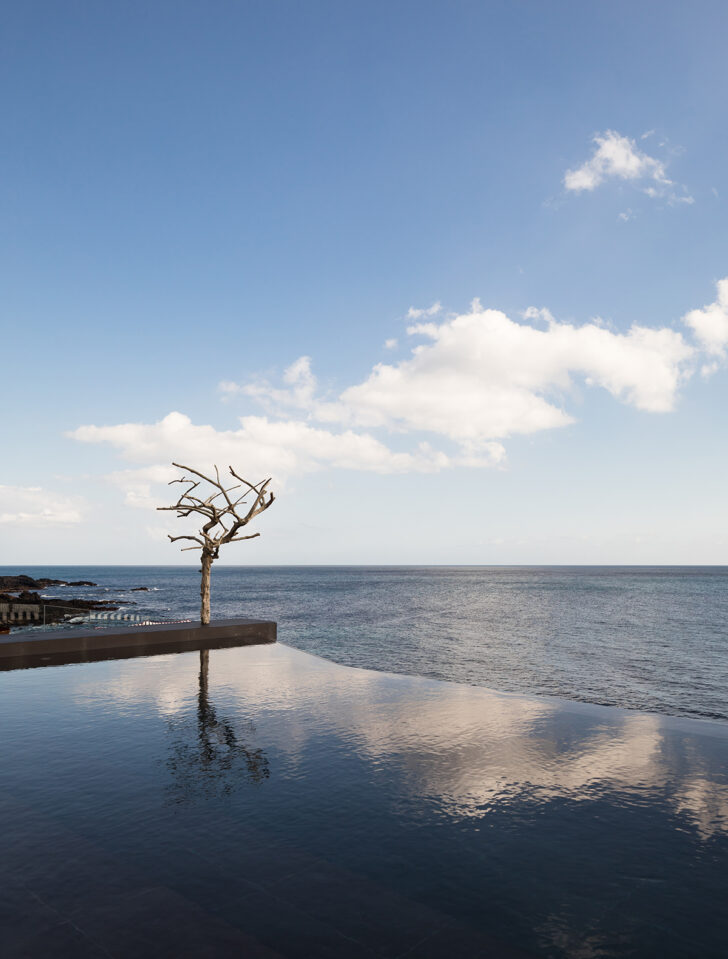 Hotel Mercedes, Paris
The number of design-forward hotels in Paris continues to multiply: Among the latest to open is Hotel Mercedes, a "madly Art Deco" spot in the 17th Arrondissement, not far from Parc Monceau. Shaped to resemble an ocean liner, the building was completed by architect and renowned Deco master Pierre Patout in 1928, and its peach-hued exterior feels more Miami than it does French capital. The inside is no different, having been recently renovated by locally-based Dorothée Delaye to feature aqua-toned walls, custom furniture designed to mimic boat cabins, and palm motifs aplenty—plus a touch of Memphis added alongside the South Beach style. Rooms are spread across seven floors, the top two of which are reserved for a duplex suite that boasts views across the city. Photos by Herve Goluza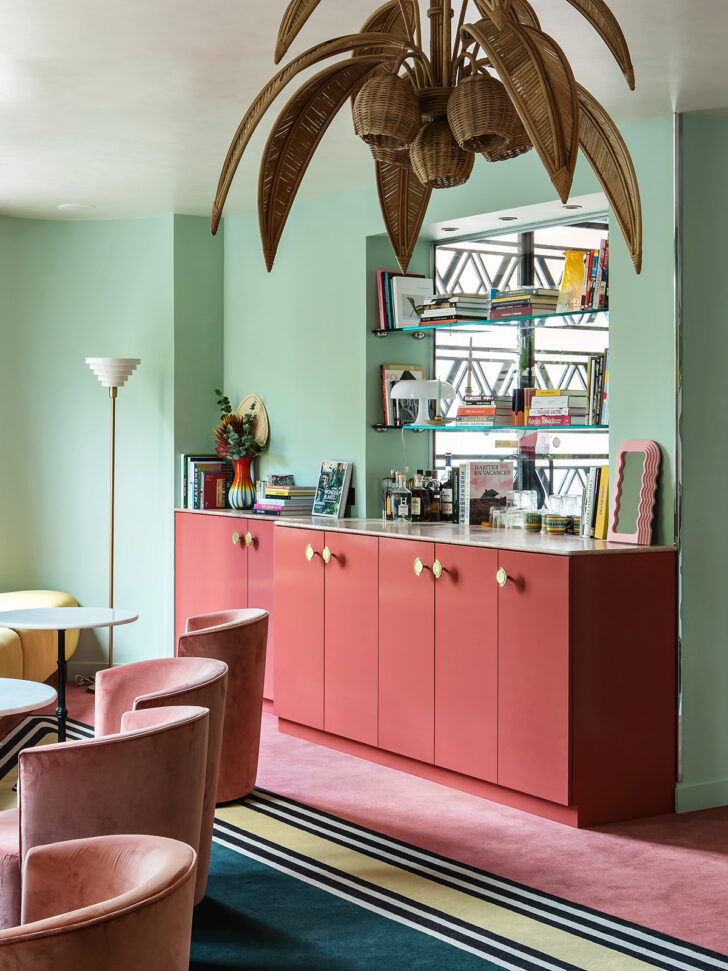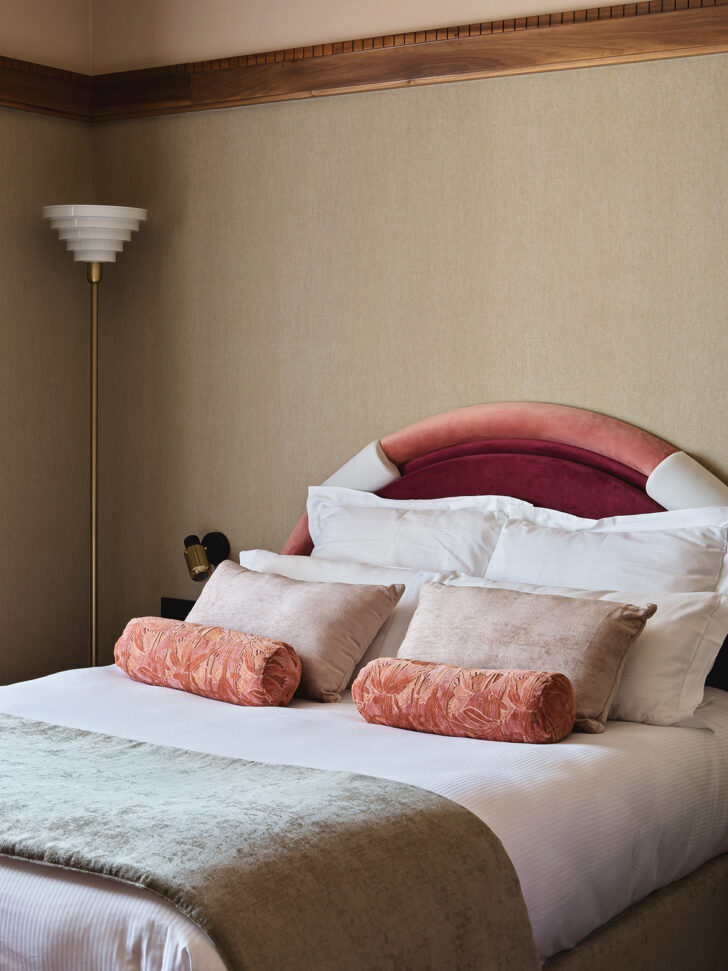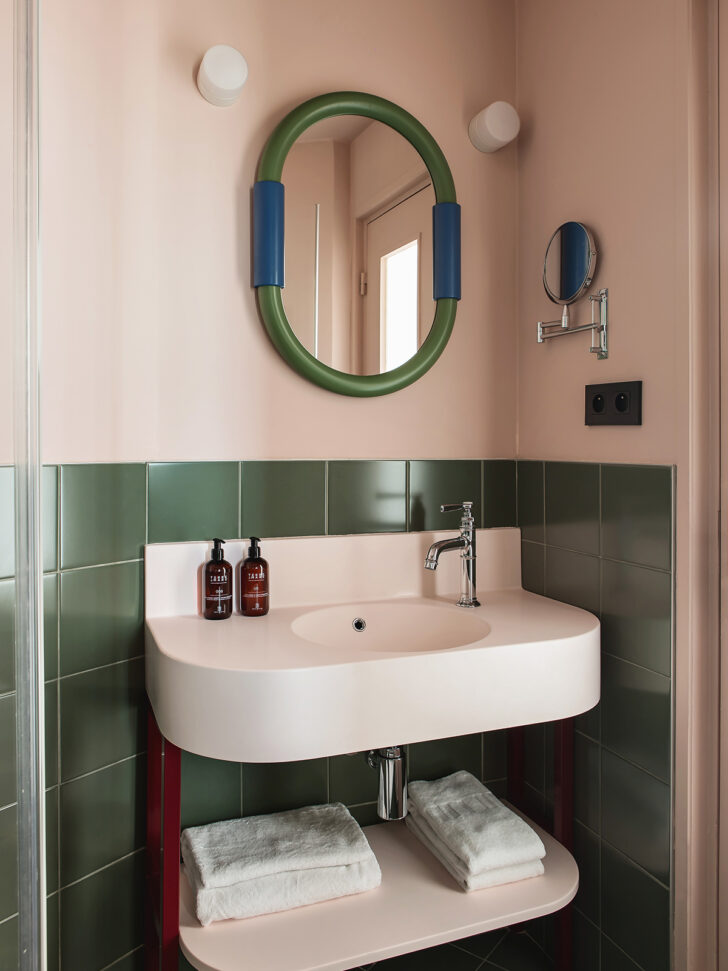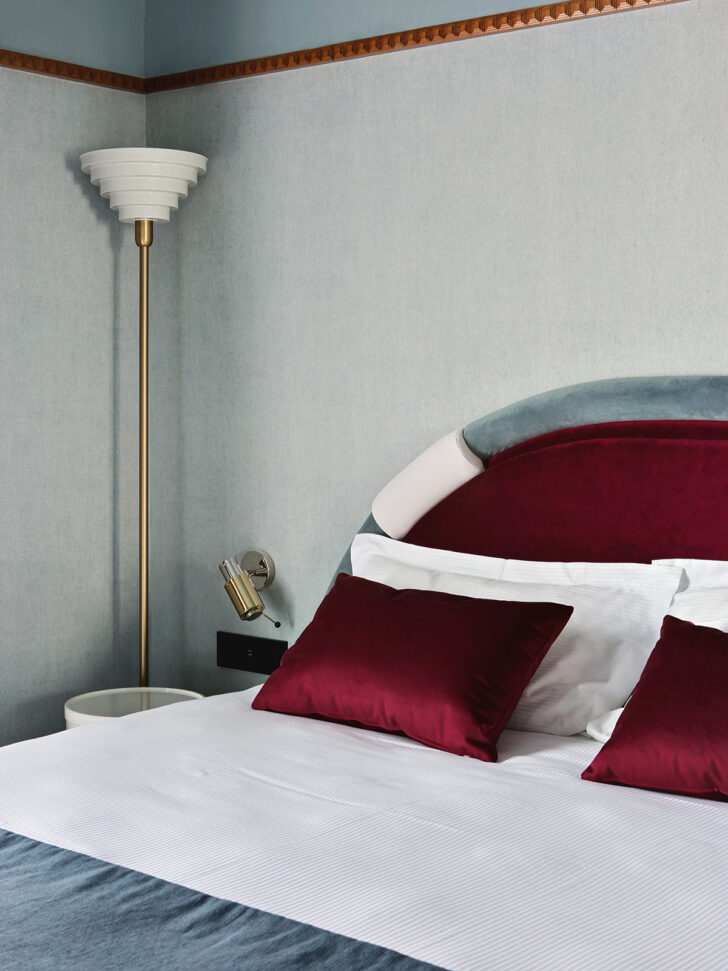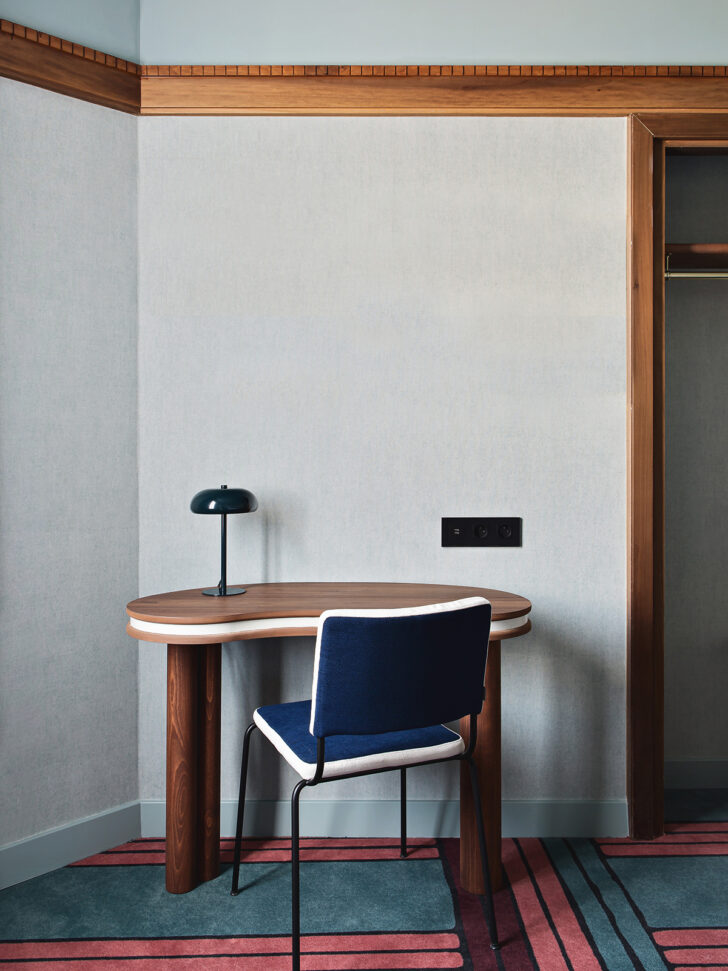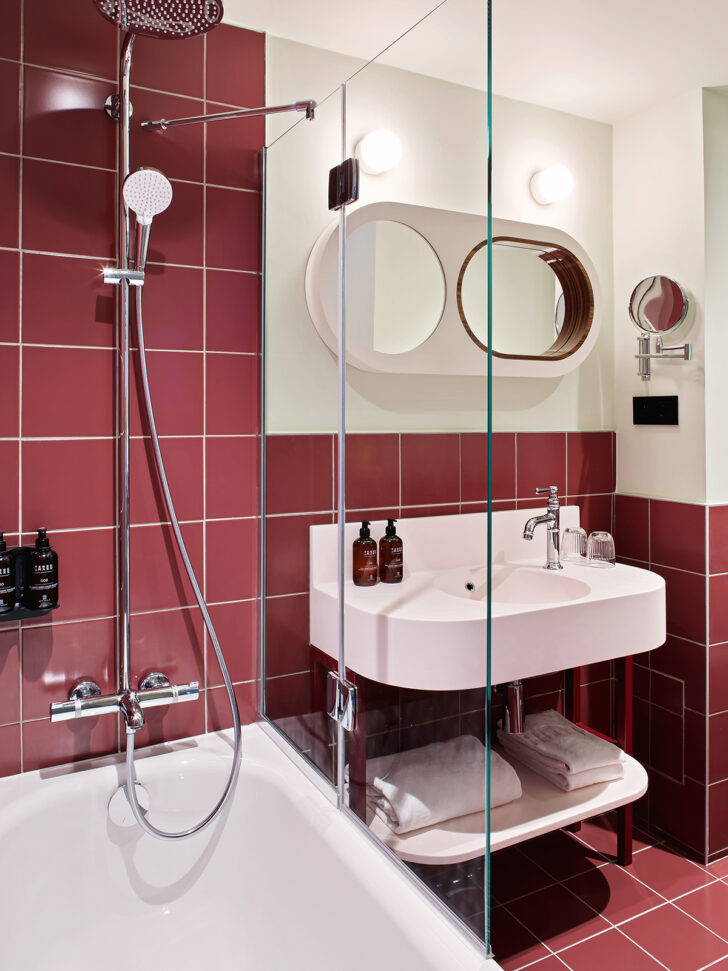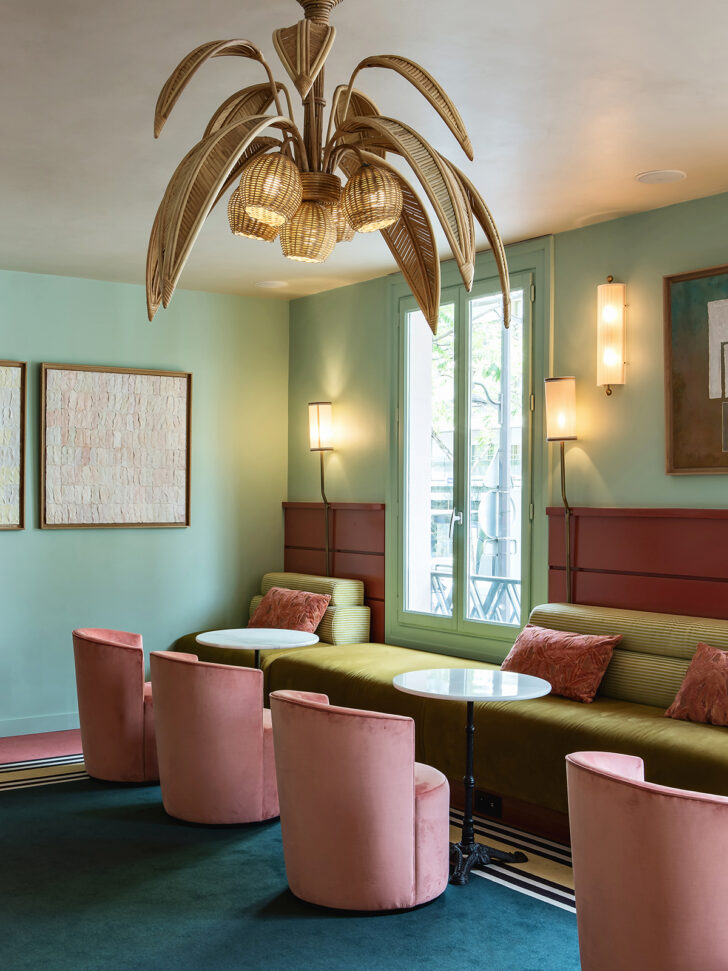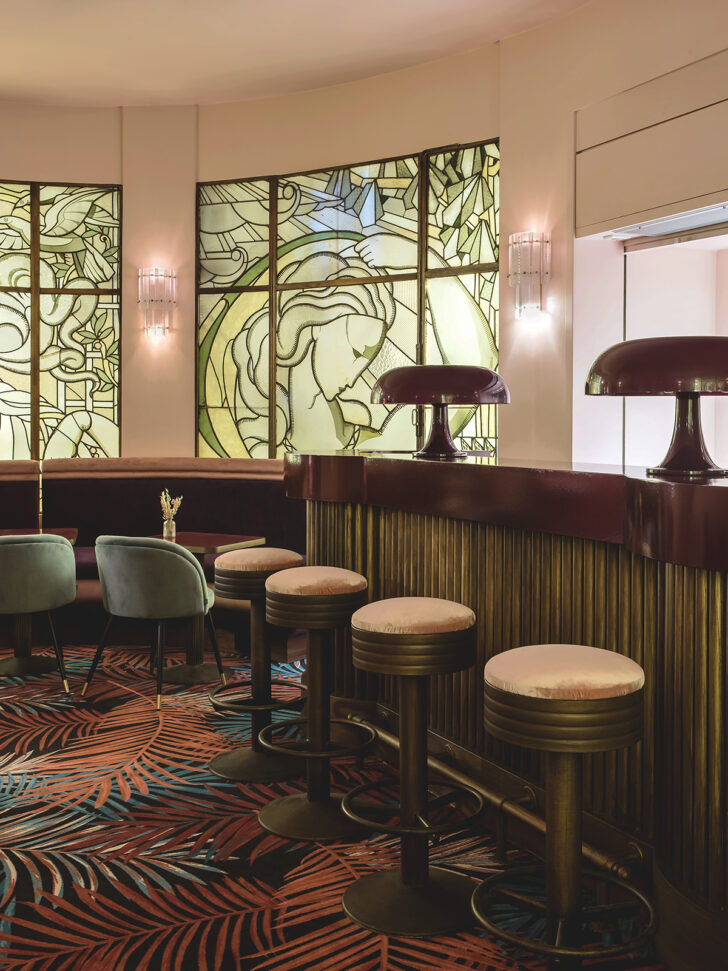 Short Stories, West Hollywood
Full-on California vibes at this hotel in West Hollywood conceived by hotelier Leo Grifka in collaboration with LA-based Kevin Klein Design. Short Stories encompasses 66 guest rooms, a members' club, a restaurant, and a cocktail bar, all revolving around a "secret garden" courtyard where guests can meet, gather under the shapely Rhus Lancea trees and around a focal fountain, and probably do some impressive celeb-spotting. The checkerboard outdoor flooring continues into the lobby area, sparsely decorated with pastel furniture and artistic wall mirrors. Pink plaster walls wrap the restaurant, in which smaller checked tiles frame openings. In the rooms, light-toned furniture sits atop herringbone parquet, and lighting is used to add personality.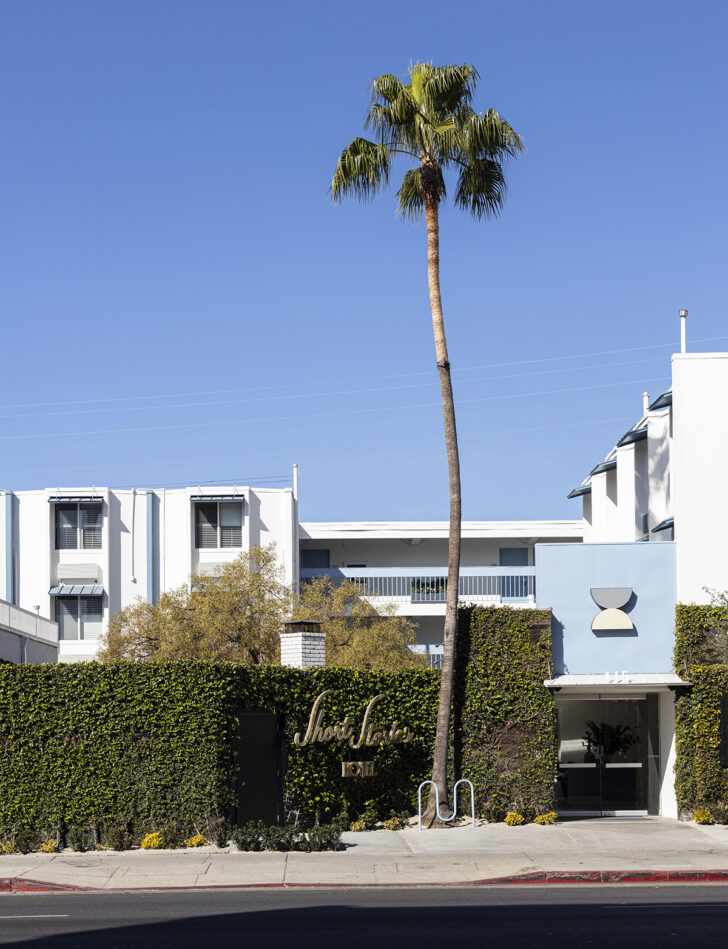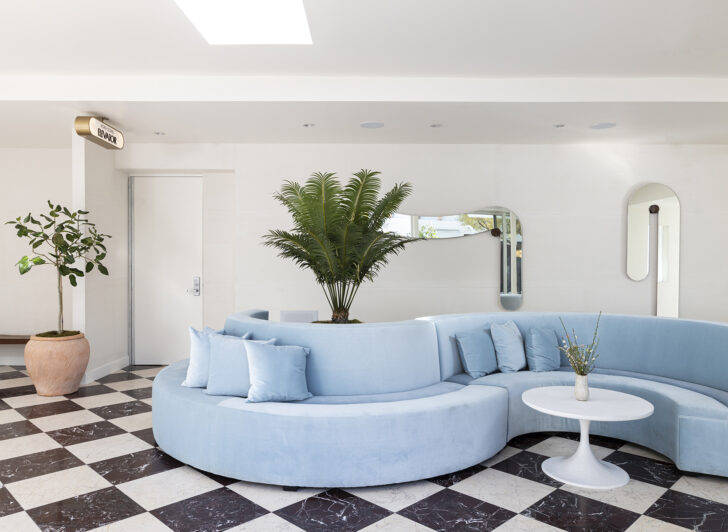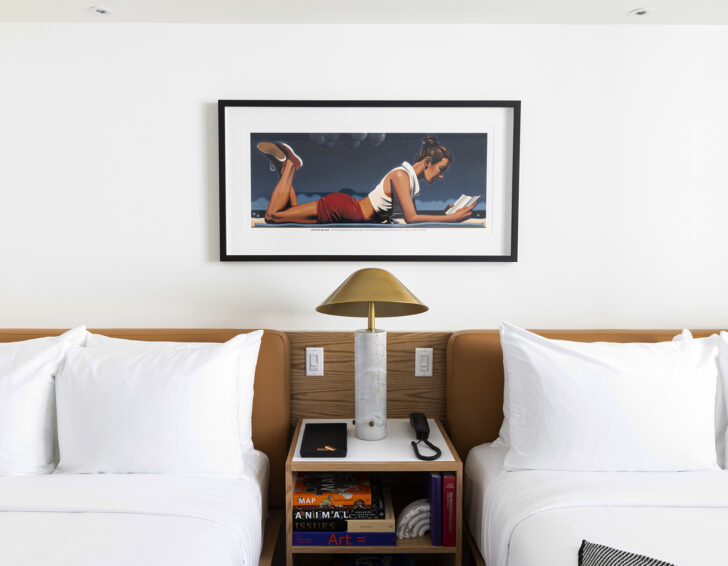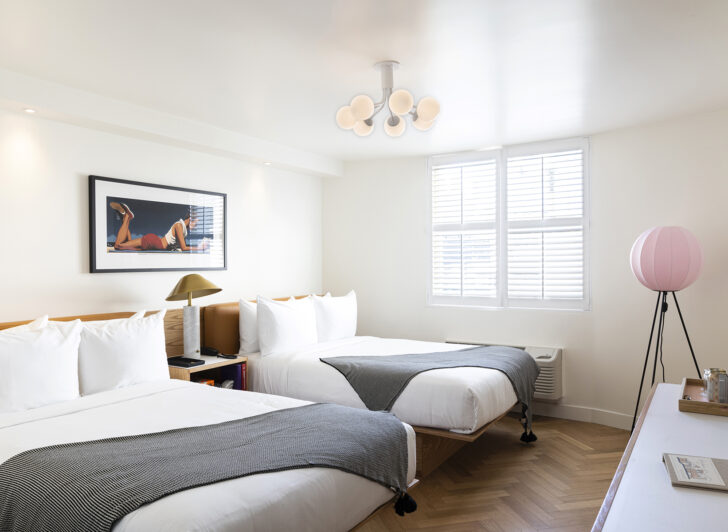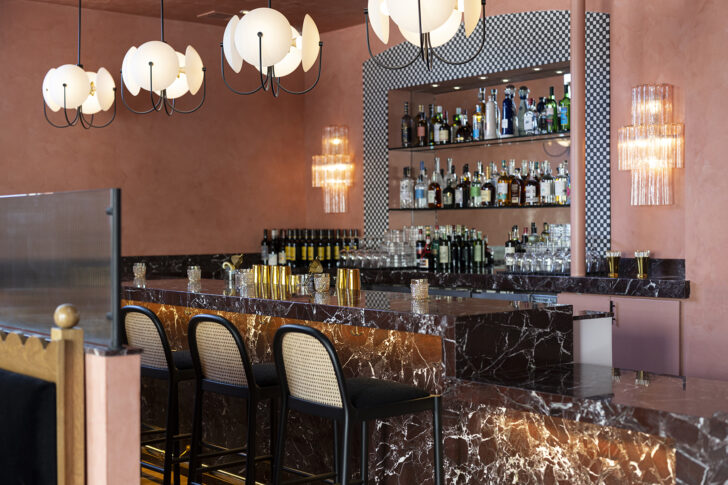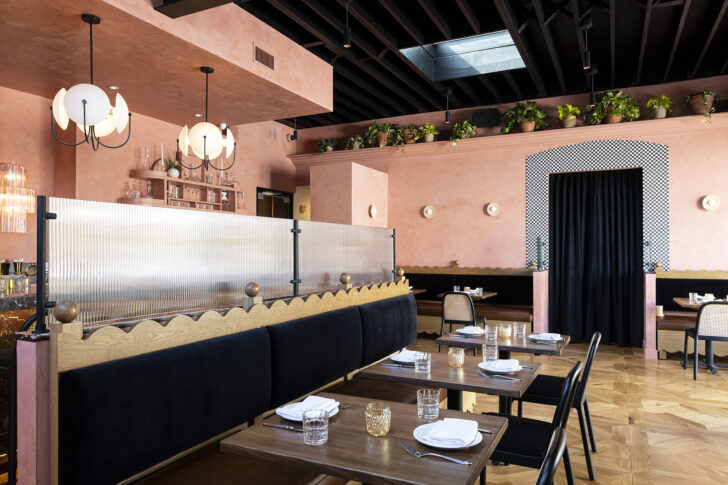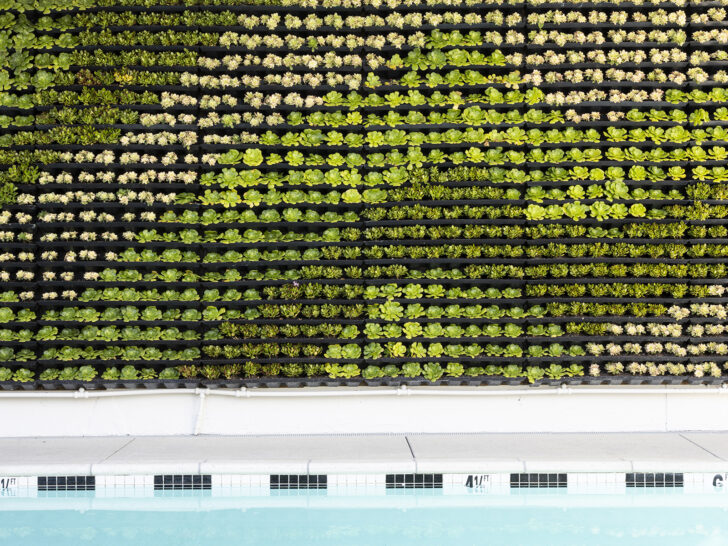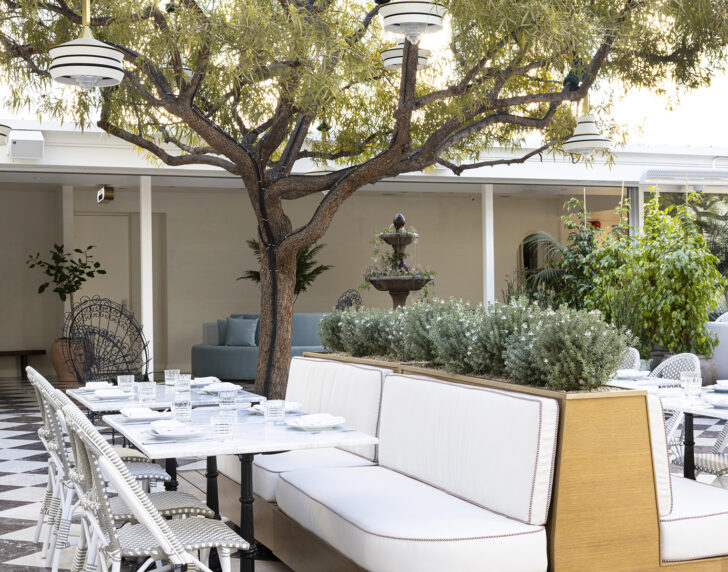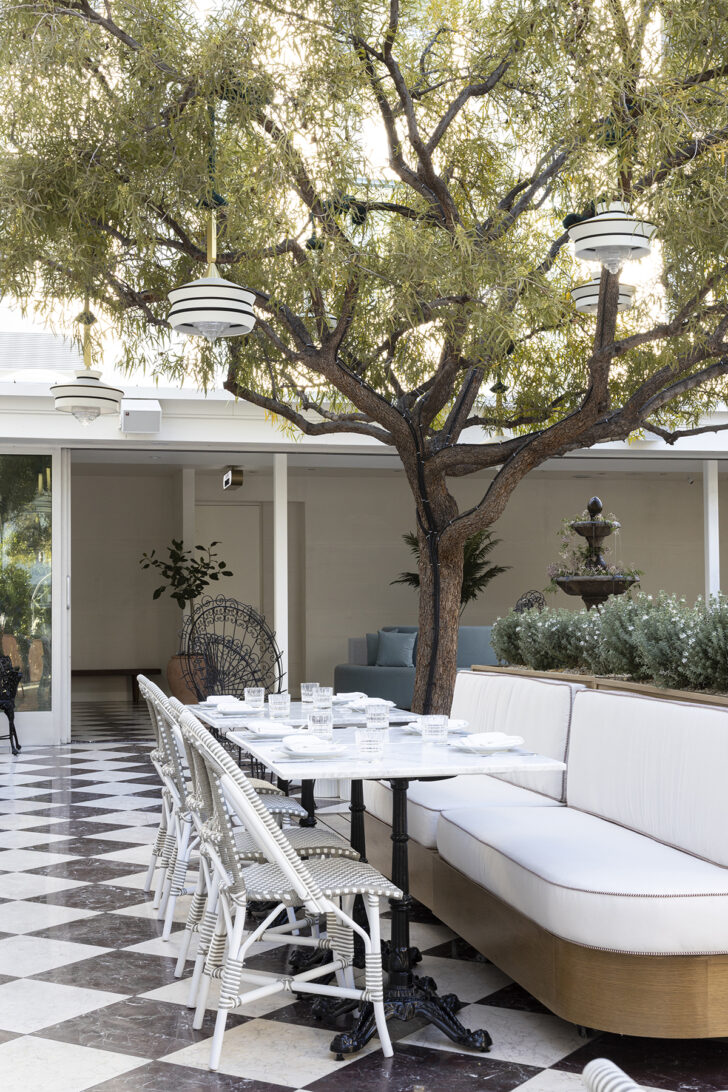 Casa TO, Puerto Escondido
Forget Tulum, Mexico's new "it" spot is Puerto Escondido, a beach town in the Pacific Coast state of Oaxaca. The region is famed for craft expertise, and many global designers produce their homeware collections in collaboration with artisans based there. This local commodity is used to full effect at Casa TO, a new boutique hotel in which the furniture is made by carpenters nearby and across the country. The wood pieces contrast the dramatic concrete building, by architect Ludwig Godefroy, which is surrounded by climbing plants and fruit trees and designed to evoke the serenity of a temple. Its nine suites step down to a cavern-like pool that connects through grand keyhole-shaped openings, and the attention to design detail extends to the turquoise of the water being echoed in metalwork like light fixtures. What's more, the hotel reuses its wastewater for plants, is powered by solar, and has a zero plastics policy. Our recommendation? Get there before everyone else does! Photos by Jaime Navarro