07.27.18
What Makes An Ideal Hotel Room? We Asked 9 Design Insiders
The Hotel Julien in Antwerp. The Fasano in São Paulo. The Edition in Miami. What is it about some hotels that cause them to lodge so fondly in your memory? In some cases, it's obvious — the bed at the Hotel Julien feels like a warm hug and the lobby smells like worn wood; the ultra-fancy Fasano serves a mean cocktail and has a killer Brazilian jazz combo playing in the bar; and The Edition is a one-stop entertainment shop juxtaposed with rooms that are peaceful and still, all blond wood and silent sliding doors. Looking back on the majority of my travels, though, I see that the hotel is most often the thing I get wrong, either from laziness or a less-than-ideal budget. But what if I could consult with a panel of experts to make sure I never stayed at a dud again? So, as part of our recent partnership with Hotel Tonight — the app that offers booking deals on some of the world's best design and boutique properties — we turned to some of our favorite design-world insiders to get the scoop on where to stay, what's trending in the world of travel, and how exactly those little details can make or break your stay.
1. Favorite Design Hotels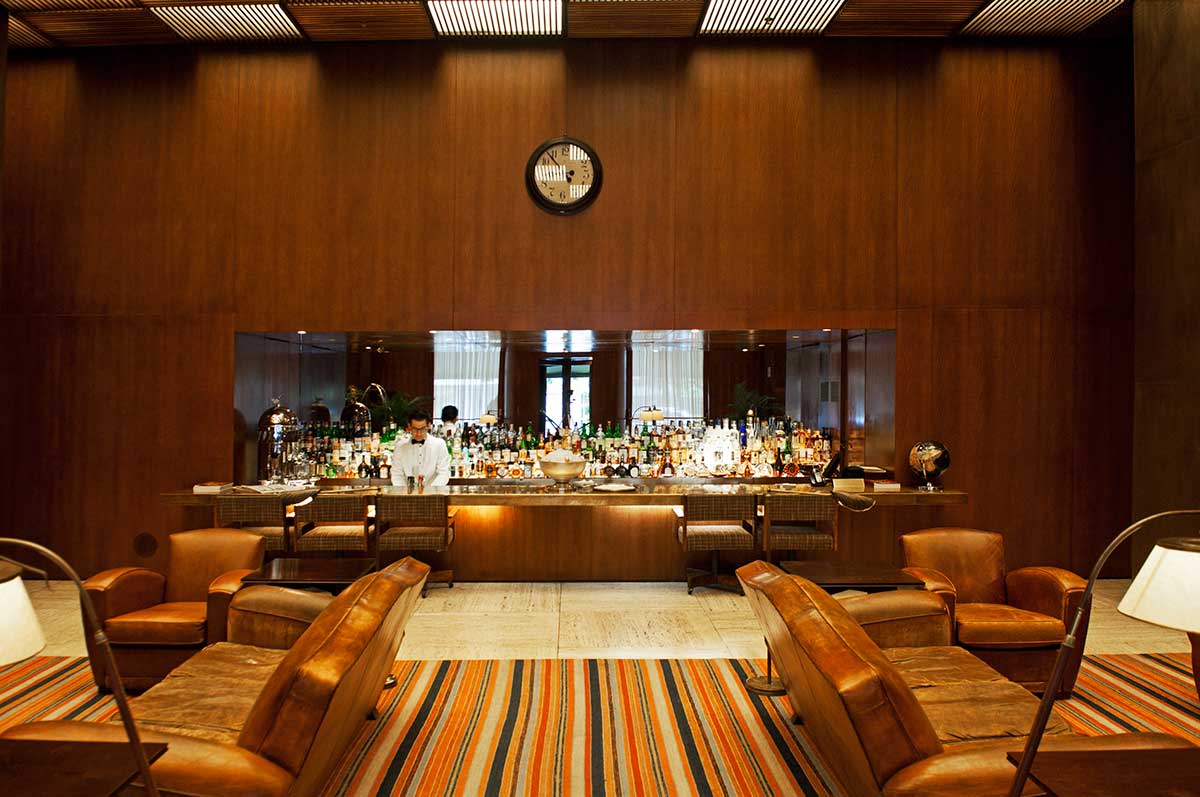 "The Fasano in Sao Paulo is close to perfect. The precise and clean design of the lobby (designed by Brazilian superhero Isay Weinfeld) feels exacting and perfect but also familiar. It is something you've never seen before but definitely should have. There's an approximately one-inch reveal/shadow gap where the travertine slab walls meet the floor and recessed in that reveal is a brushed brass strip. You really only notice if you're sitting quite low in the club chairs…My heart sings." — Rafael de Cárdenas, interior architect, Architecture at Large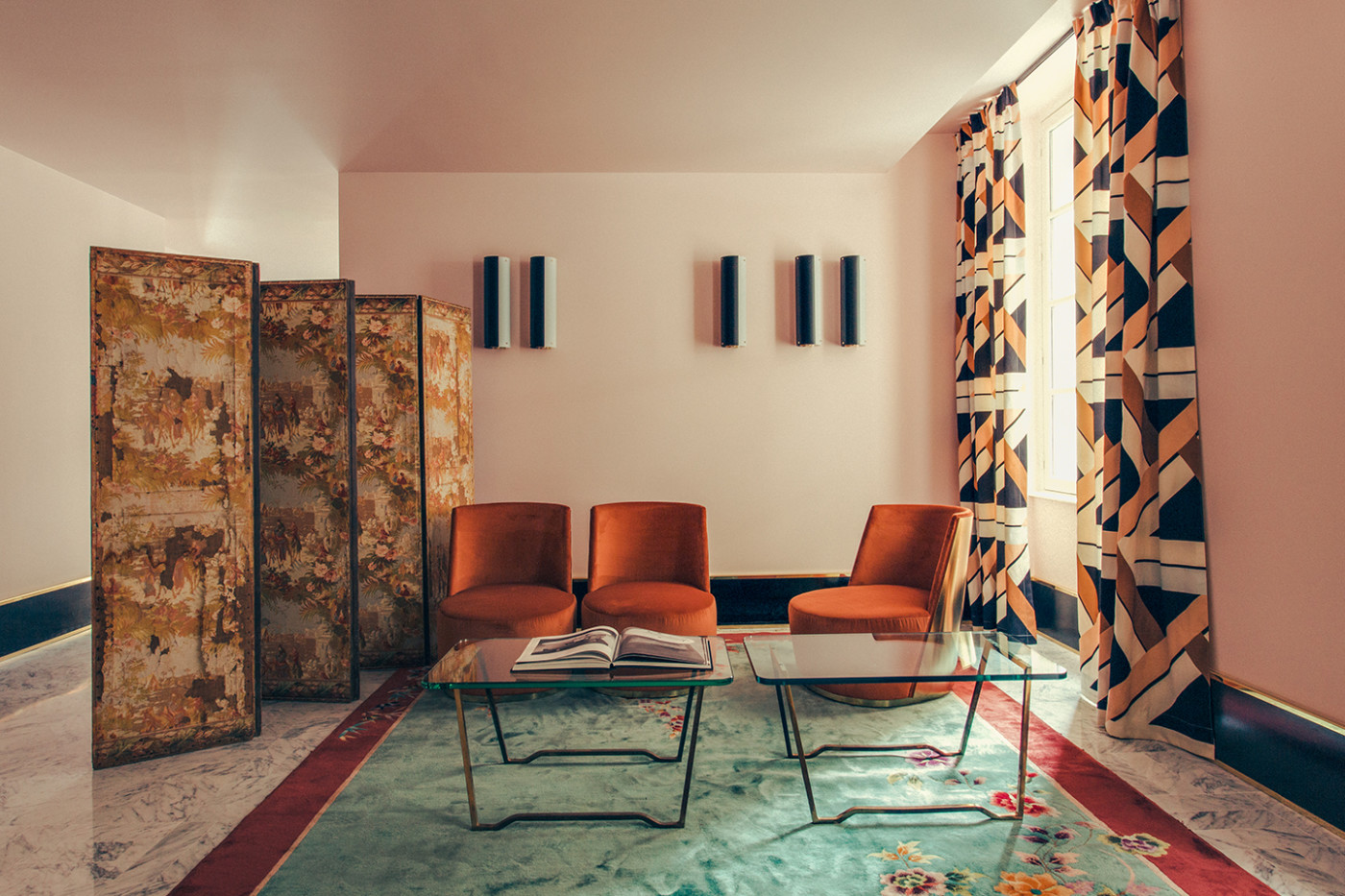 "Unfortunately my favorite hotel is one I've never had the pleasure of staying in, and that's the Hotel Saint-Marc in Paris, whose interiors are by the Milanese firm Dimore Studio. In residential spaces, I'm a proponent of graphic, contemporary design, but because I didn't grow up staying in hotels, those have always been more about fantasy to me. I prefer hotel rooms to be soft, luxurious, otherworldly portals to another time, and the Saint-Marc nails that with its contemporary twist on Art Deco styling and the richest, most beautiful colors and textures." — Monica Khemsurov, editor, Sight Unseen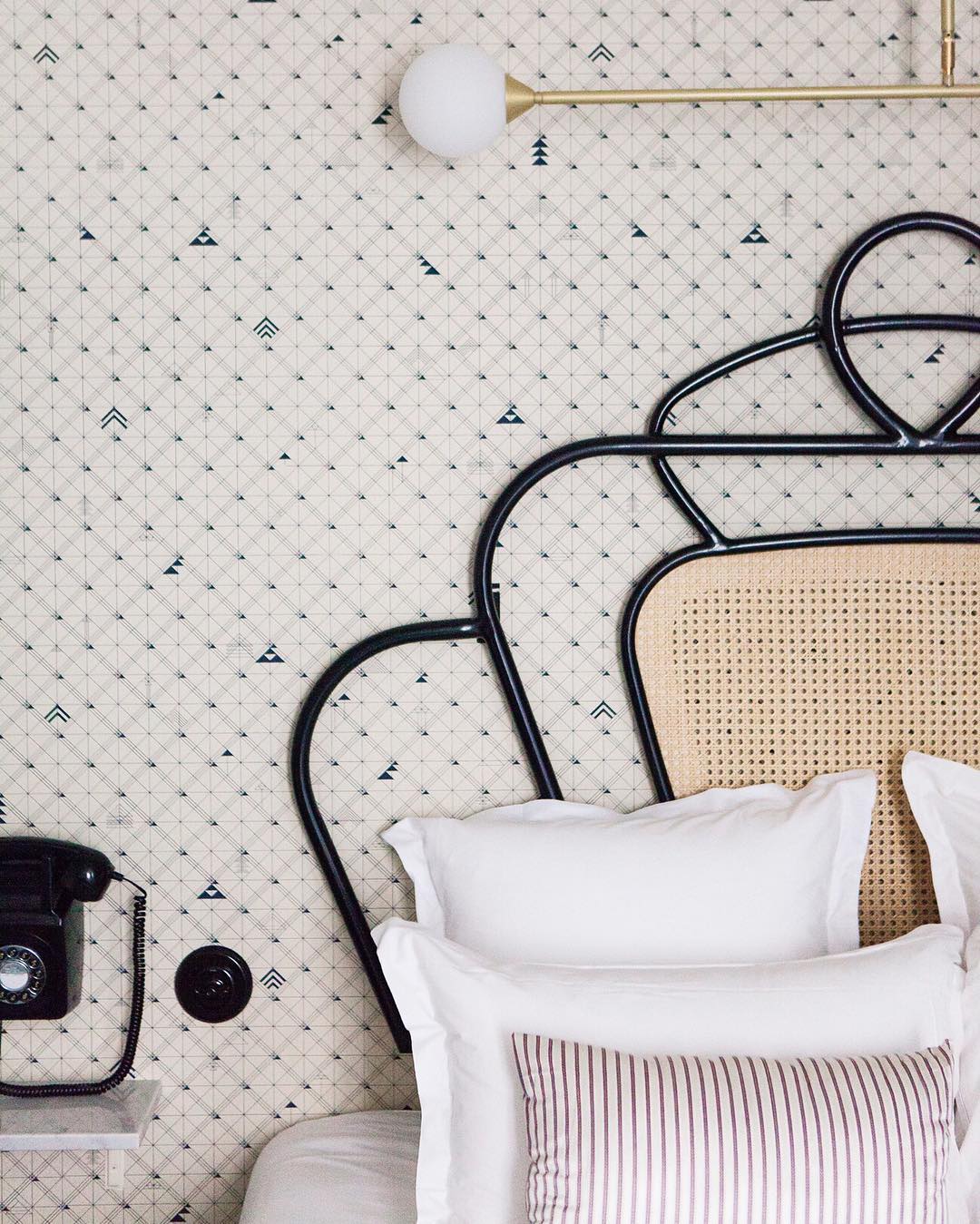 "I'm obsessed with the work of Parisian designer Dorothée Meilichzon, especially the Hotel Panache; her sensibility is trendy yet timeless — a hard balance to pull off!" — Sean Santiago, creative director, photographer, and editor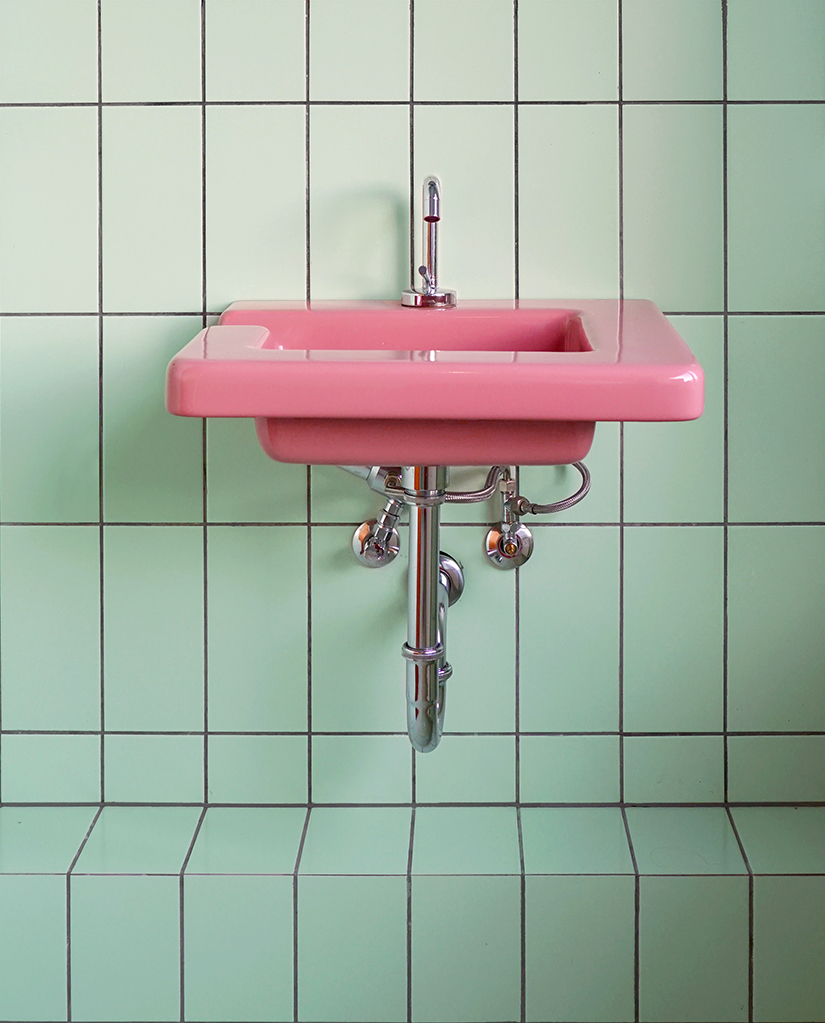 "The Oddsson Ho(s)tel, Reykjavik. Like an Icelandic take on Miami deco… very characteristic Icelandic in one way (a bit blue and barren) with '60s Scandinavian teak modernism and but mixed with more exotic elements, like palm trees — both real ones and in brass. The color work there was incredible. The different shades of blue and turquoise, so very unique for Iceland (the sky, the water, the blue lagoons), were so on point, but also the tasty mints and pinks. Wes Anderson was definitely a reference, too." — Tekla Evelina Severin, photographer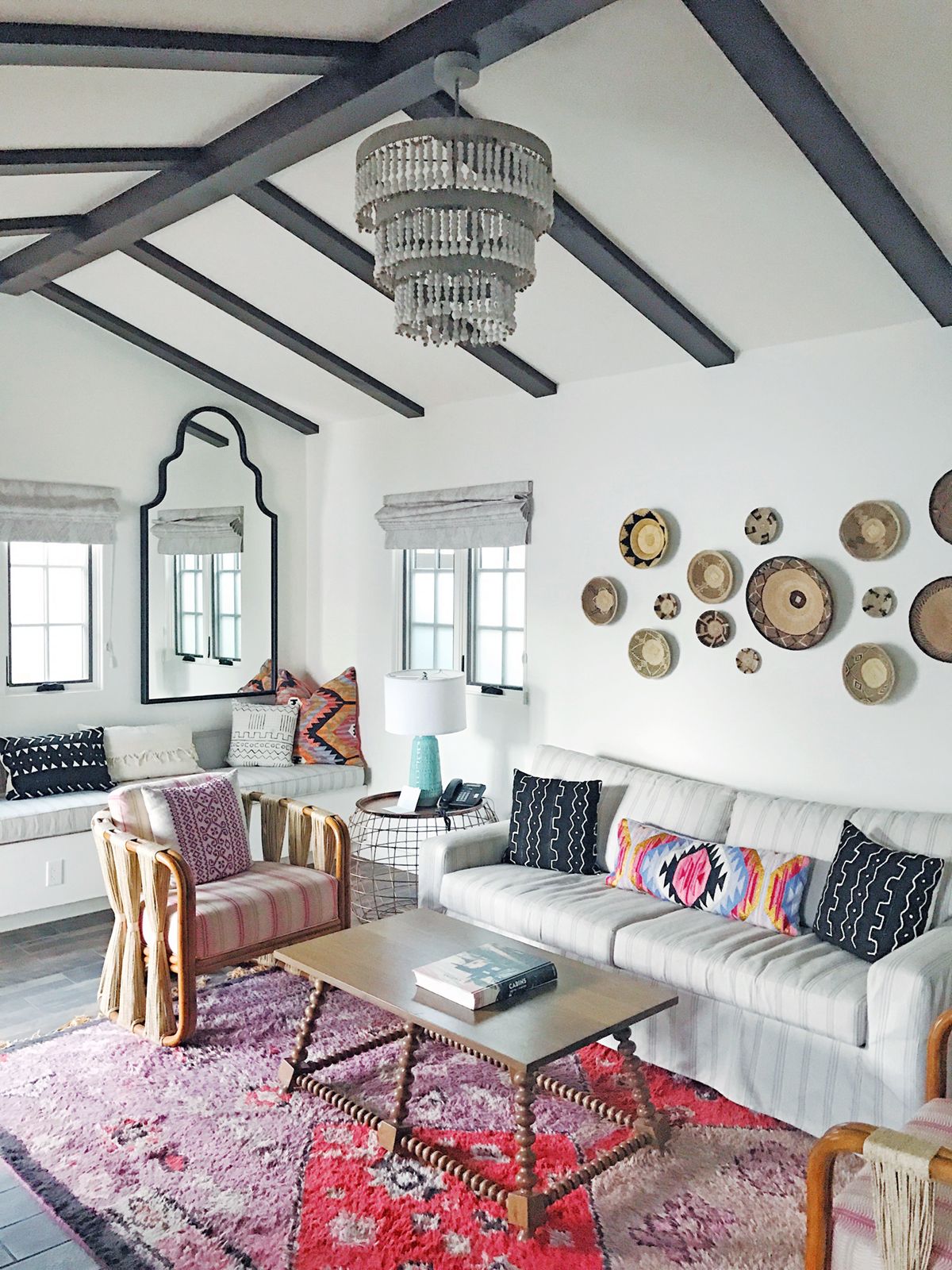 "A recent hotel visit I enjoyed was La Serena Villas in Palm Springs. It's only 18 rooms but it's beautiful, intimate, centrally located, and the food is great." — Jaime Derringer, editor, Design Milk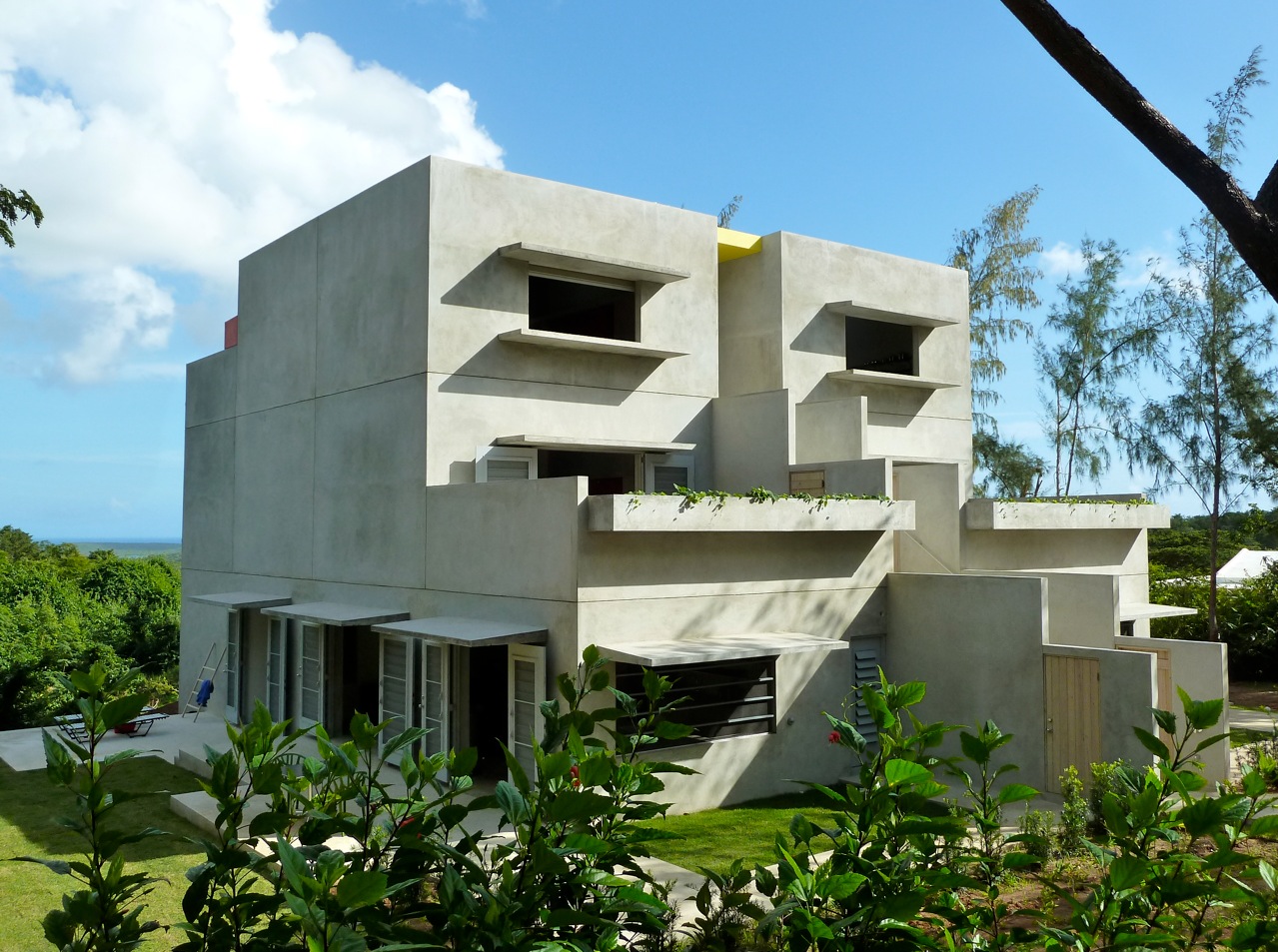 "The Hix House in Puerto Rico. It was a new experience to stay in a hotel that felt so raw and minimal. It's open-air, holy-like architecture gives you a feeling of being a part of something I've never felt before. Very satisfying. Wabi-Sabi was the architect's design philosophy and something I strive to incorporate into some of Bower's pieces." — Tammer Hijazi, designer, Bower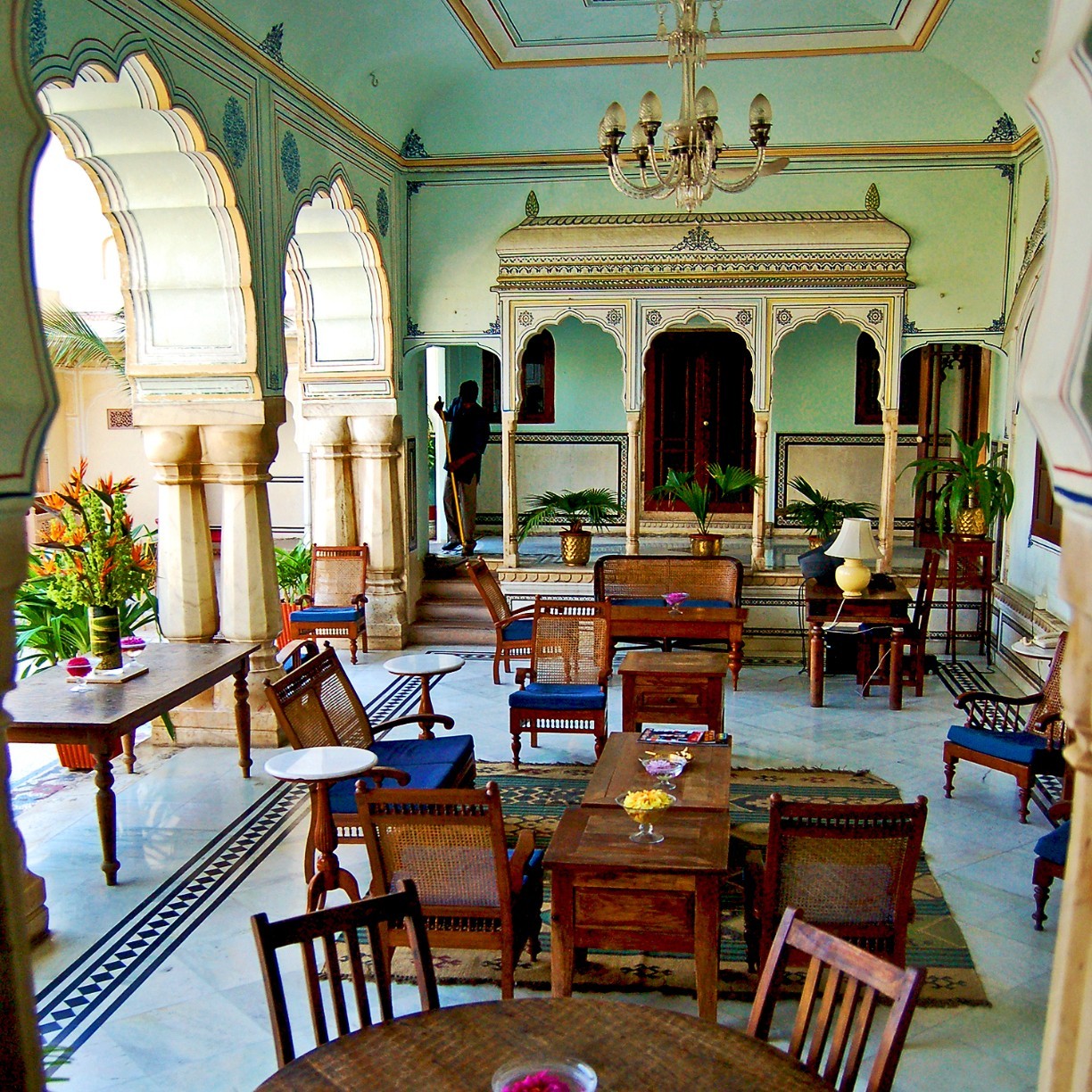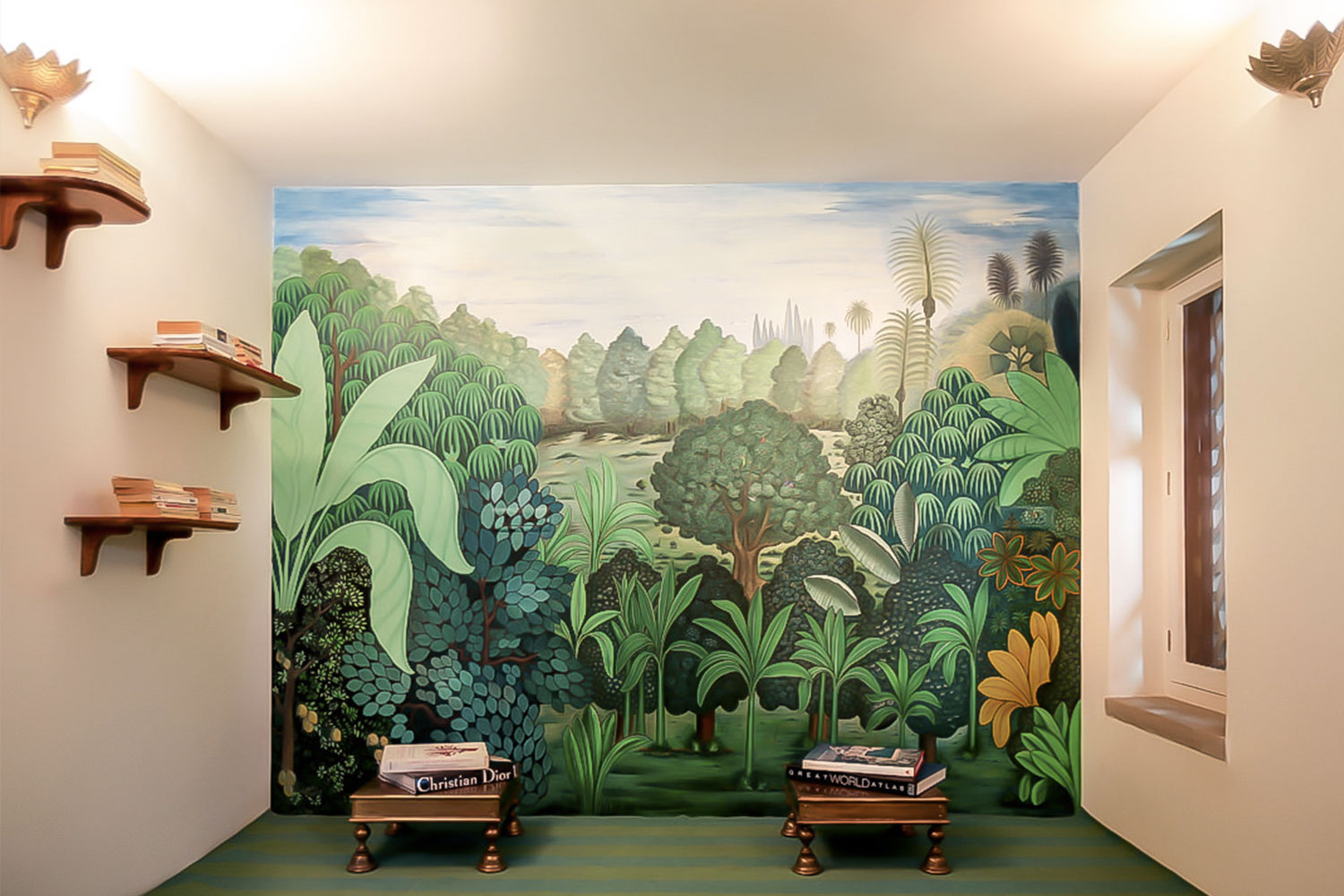 "We spend two months out of the year working with our team in Jaipur, India where we stay in our two most beloved hotels, Samode Haveli and 28 Kothi. Both are converted family homes. 
"Samode is a royal family townhouse-turned-hotel ("haveli") in the old city, still inhabited by royal family members. It's classic Indian design without the over-the-top, gilded opulence of palace hotels run by luxury chains. You could spend an entire afternoon roaming through its courtyards and hidden sitting areas, taking in the original wall paintings and potted dahlia garden. The rates are much lower during our June production trips, and we love having a sweet lime soda and dip in the serene pool at the end of a long, 105-degree day.
"Kothi, on the other hand, represents the new wave of Indian design; modern, accessible, and elegant, with a few traditional flourishes. The minimal white interior is contrasted with forest green murals painted in the Mughal style. Staying at Kothi feels like visiting your extremely chic and breezy Aunt who lets you come and go as you please, but thinks of every detail down to the Billie Holiday playlist and fresh cilantro she puts in your omelette." — Lily Stockman, Block Shop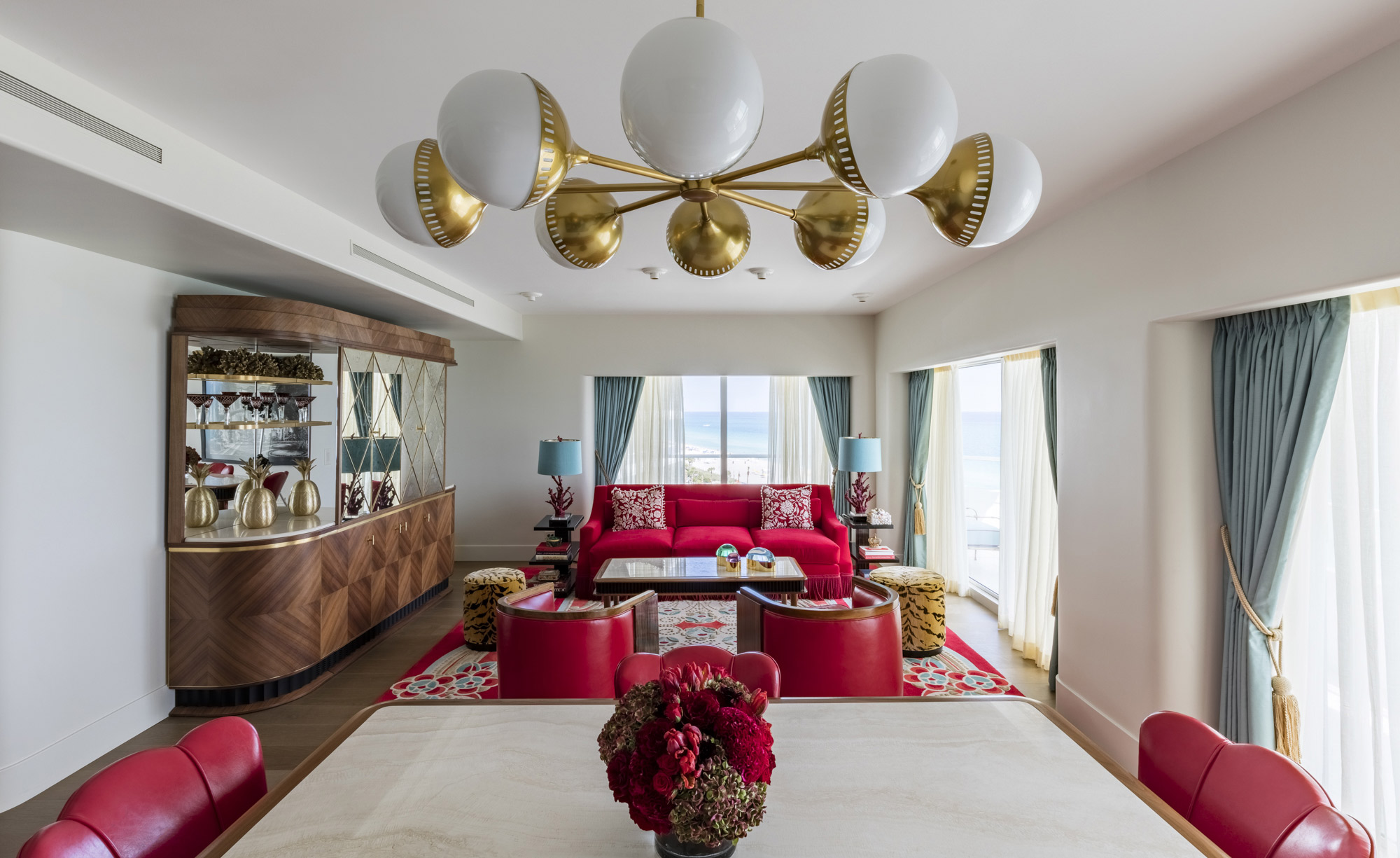 "The Faena Hotel in Miami is the most incredible hotel I've seen in recent memory. Every corner of the space is an over-the-top dream come true. From the gold-plated woolly mammoth on the beach encased in hurricane-proof glass, to the leopard and red velvet lounge that evokes an opulent Tony Duquette vibe, Faena was designed to be wandered and discovered. I especially love the lobby entrance, complete with giant hand painted murals depicting the history of Florida, told through a fantastical melange of maximalism." — Mat Sanders, Consort
2. The New Hotel Design Trends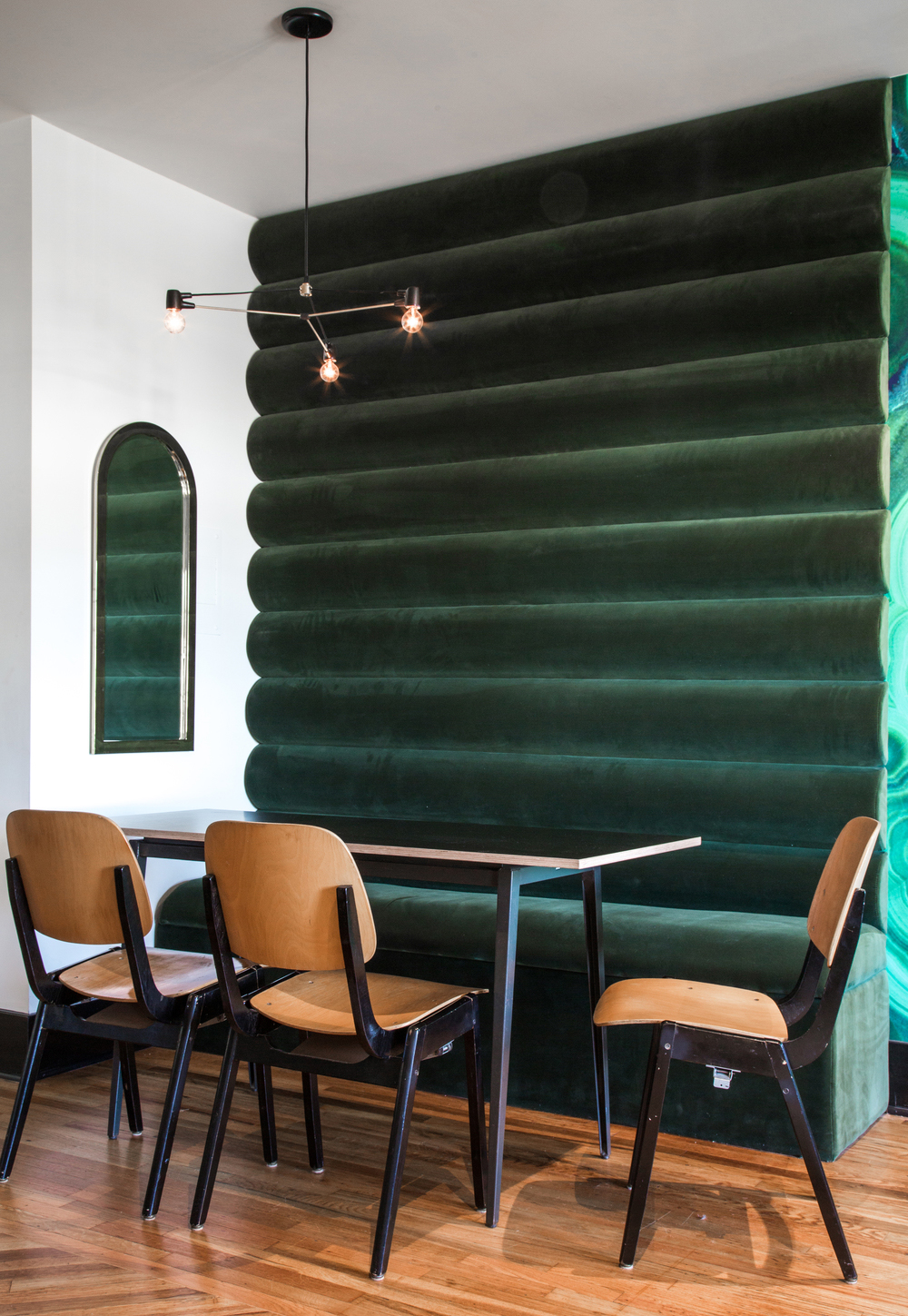 "Saturated velvet (Hotel Saint-Marc, Grand Pigalle Hotel, Hotel Covell), because of what I described above — wanting to marry these trendy, bold colors with the timelessness of soft, luxurious textures." — Monica Khemsurov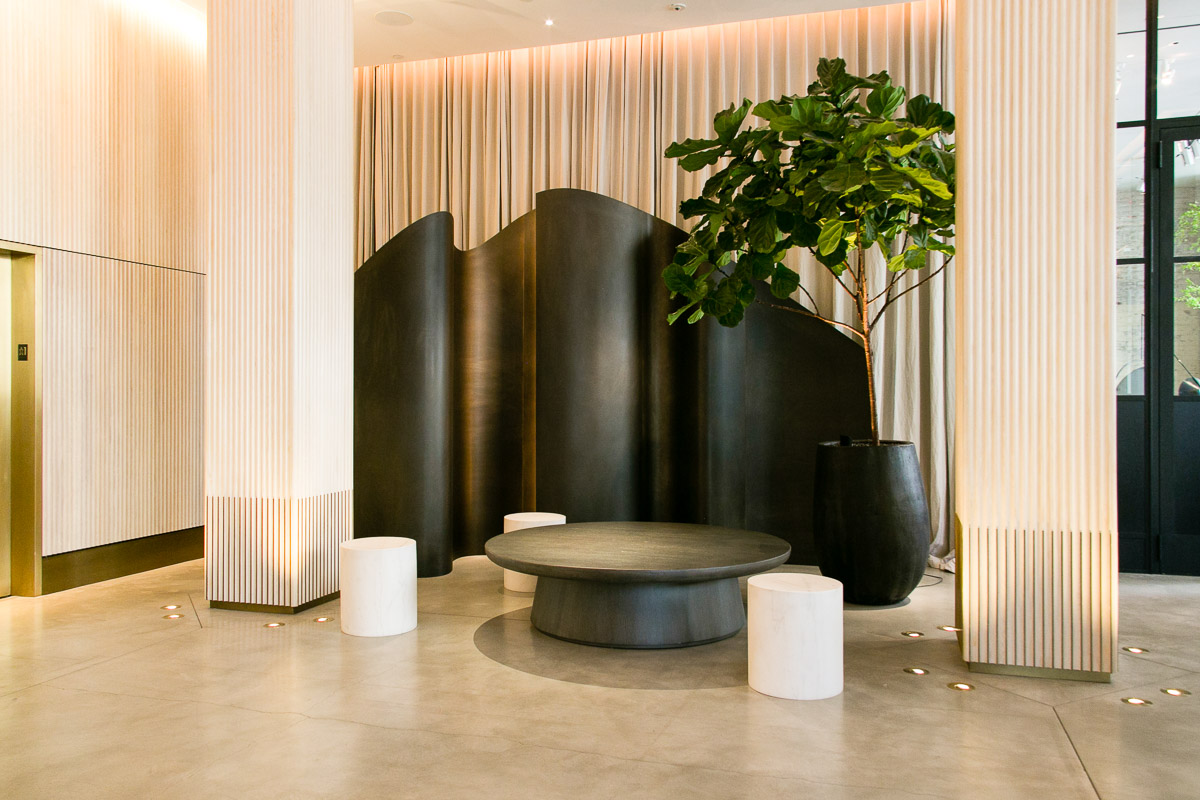 "I love the trend of concierge-less lobbies, as seen at 11Howard. — Sean Santiago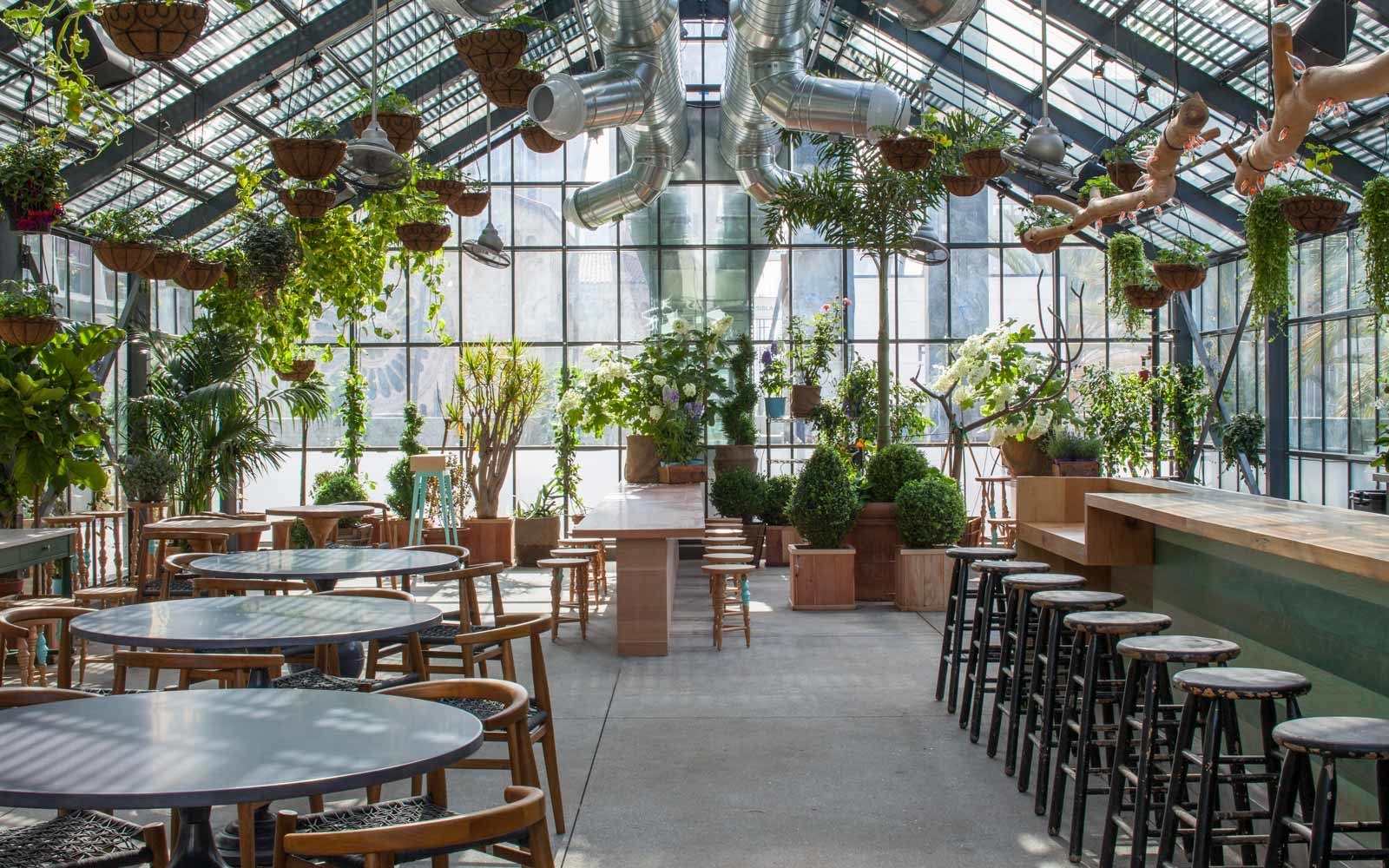 "Plants/biophilic design/greenhouses. I experienced the greenhouse trend at the rooftop at The Line Hotel in Downtown LA (above) myself recently, and while staying at the "farm" of The Fellah Hotel outside Marrakech. It connects to the green trend you can see anywhere in urban society now, since we're sitting in front of our computers and telephones all day we're longing for being more connected to nature. Also glamping is just getting bigger; like Scarabeo Camp in the Moroccan desert." – Tekla Severin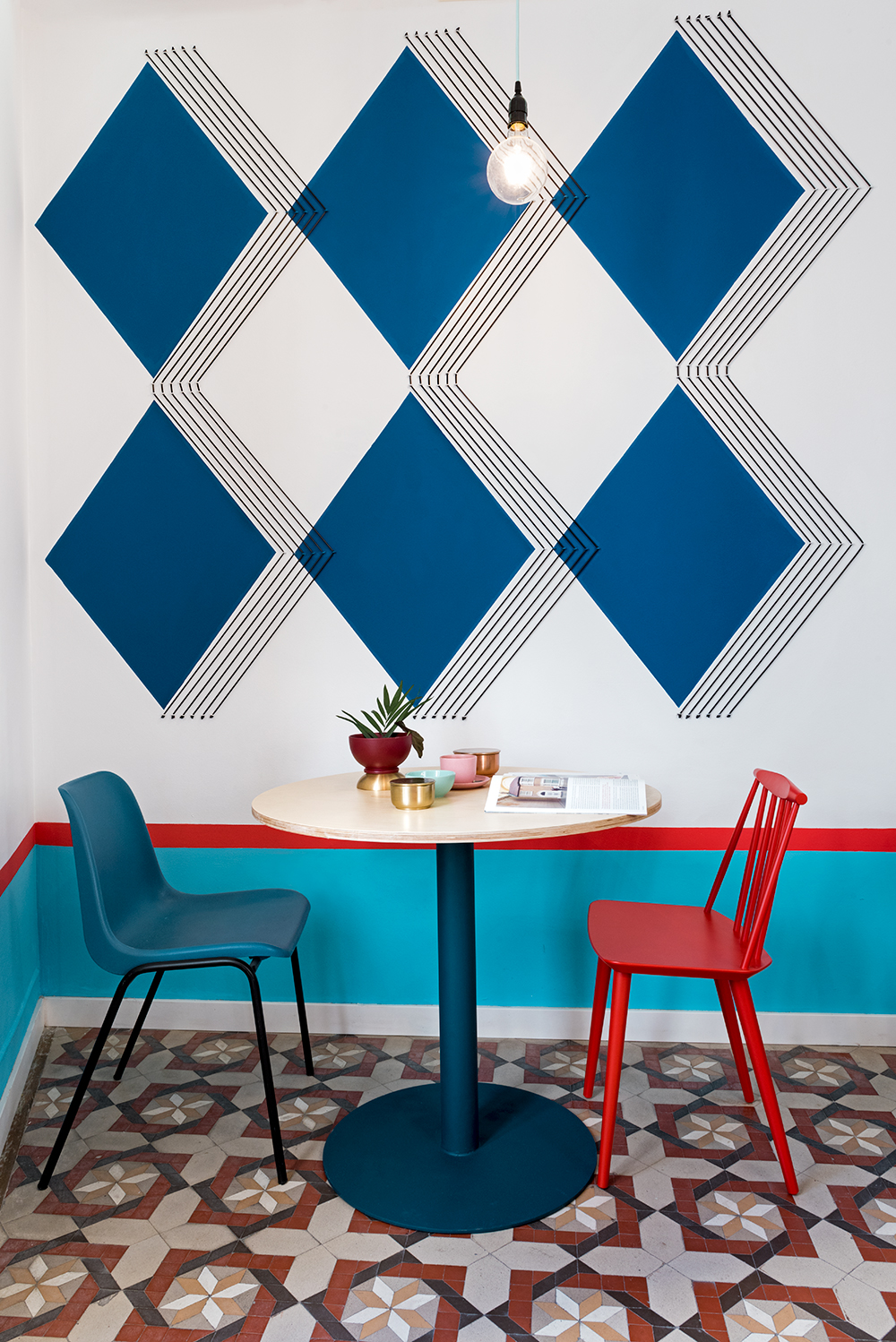 "Two design trends that I've noticed a lot lately are first: affordability and well-designed hostels like The Valencia Lounge Hostel in Spain (above). I think there is more attention being paid to creating a destination and experience for vacationers than just a bed. Secondly, staying in spaces that go beyond just being a hotel room, for example, those that create an apartment or home experience rather than a hotel, or even a shopping experience—for example, LA's Parachute Hotel and West Elm's Hotel concepts." — Jaime Derringer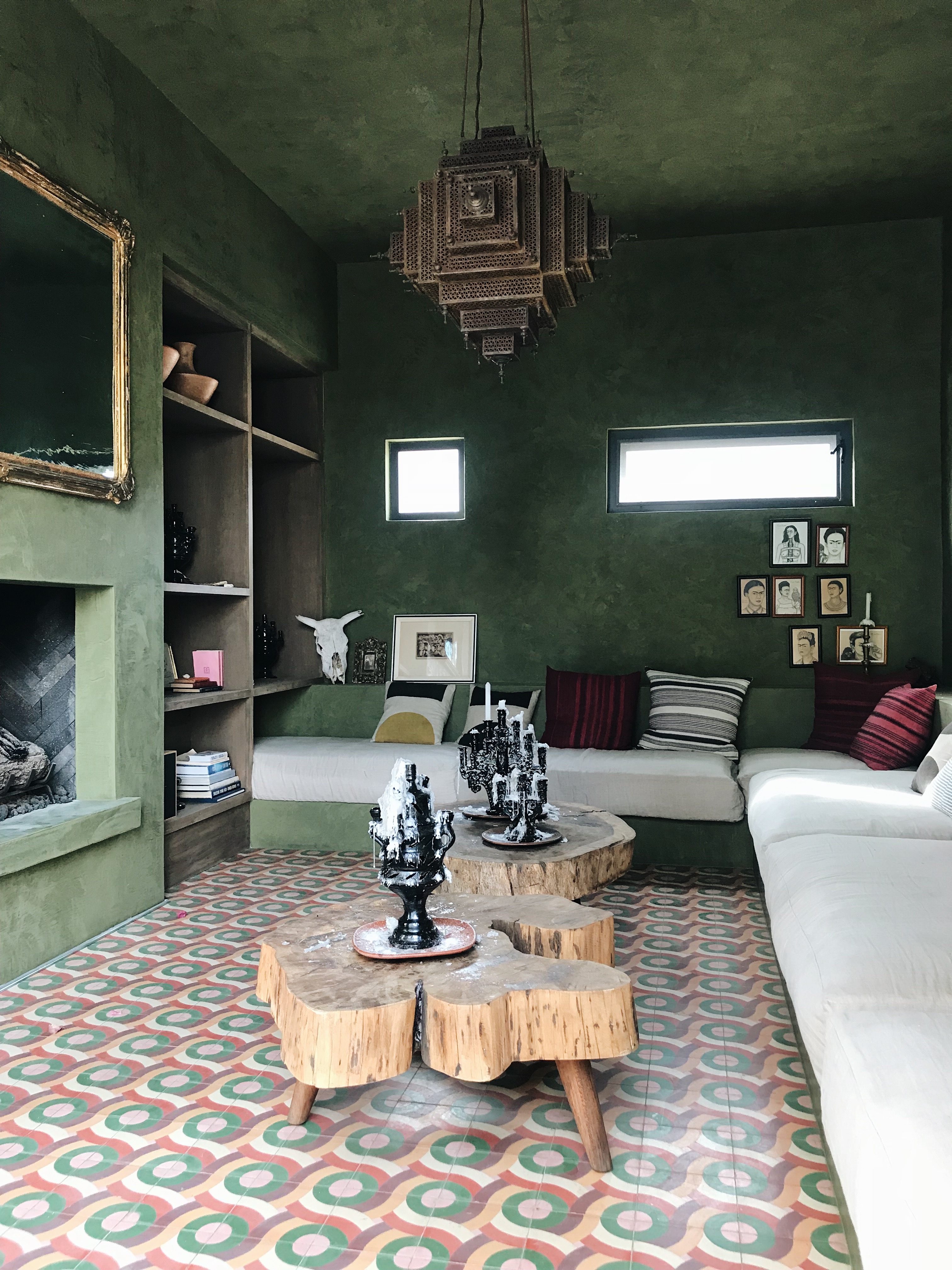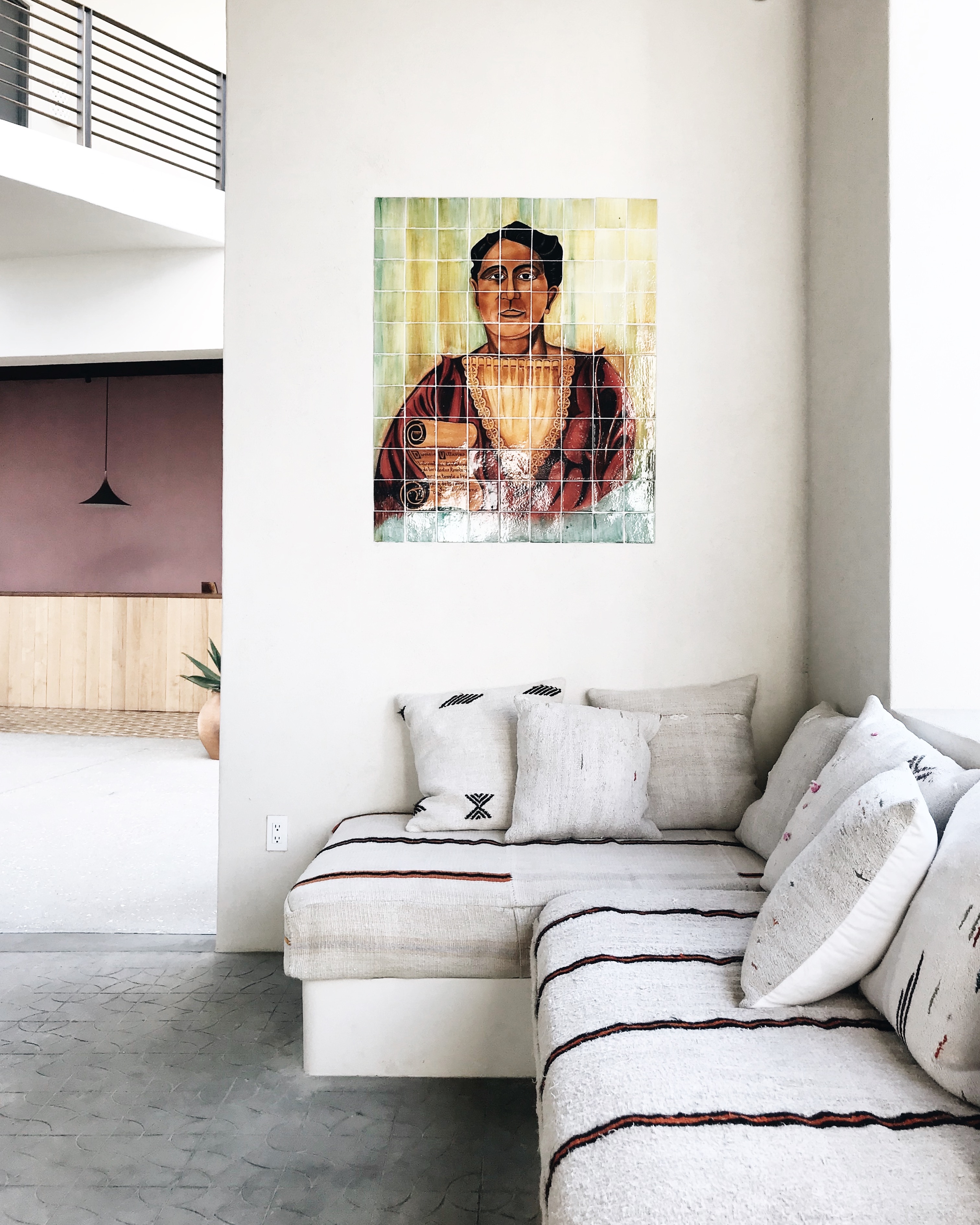 "The rise of mid- and budget-range hotels with elevated design. The Bunkhouse Group is a master in this department; Hotel San Cristobal in Baja (above) is paradise for the design-minded. The Shelter Social Club's Ojai Rancho Inn is chock-full of textiles and ceramics, and you can't beat the $150 weeknight rate. From the hygge perfection of Lone Mountain Ranch in Big Sky, MT, to the new(ish) Dean Hotel in Providence, RI, to the adorable Native Hotel Malibu, more and more hotels are proving that affordability and design are not mutually exclusive." — Hopie, Block Shop
3. The Ideal Hotel Room
"It could look like anything from Le Meurice to The Cafe Royal. I like a simple but chic lobby bar that is NOT a nightclub. I'm definitely over the lobby nightclub trend. It would contain many expertly concealed outlets and power points that accommodate multiple plug types. A super plush bed, from mattress to feather bed to lots of down pillows. Turndown service, particularly well-done at the Chateau Marmont in LA that feels comfortable and local but also special — something you don't typically get at home. I'd get rid of the glass wall between the shower and room." — Rafael de Cárdenas
"If I'm being totally honest, all I really care about in a hotel room is a soft, comfortable bed, outlets that are easily accessible from that bed, and the ability to order French fries from room service. While the rest of the hotel very much needs to impress me with its design prowess, I just want my room to be ultra-cozy and functional. And really, that outlets by the bed thing, it amazes me how many hotels still get that wrong." — Monica Khemsurov
"Lots of blond woods, lustrous fabrics, and all of the conveniences a New York City apartment could never provide!" — Sean Santiago
"It would not contain a conventional bed headboard, ugly LED lighting in weird places, or beige!" — Tekla Severin
"I look for a hotel that has an overall vibe. If it feels too corporate or bland or the rooms are disjointed from the rest of the hotel, it doesn't really express relaxation because my eyes and brain are fighting to figure out how I should be feeling at every turn. My least favorite hotel design issue is the use of the traditional sized towel. I'm a bath sheet kinda gal and those tiny towels do not fit around my lady body.  Also, if you center your design around a television, you're doing it wrong!" — Jaime Derringer
"Right near the beach… or jungle for that matter. The room would have little to no decor. Glass walls and glass ceilings that look out to an epic view where the hotel was designed for you to feel like you're the only person there. Instead of robes, the hotel provides fashionable androgynous gowns. And obviously there's a Bower mirror hanging in there."— Tammer Hijazi
"Balcony with enough space for a family of terracotta pots bursting with whatever's native, and two chairs for sundowners. Arched entryway. Exposed beams. Unfussy bed with crisp white linen sheets. Cozy throw blanket. Cement floors, built-in cement bench with shelves. Massive upholstered headboard in Block Shop print. Pastel walls, ceiling mural. Overstuffed velvet chair. Local's guide to the city. Map with city walks. TV is replaced with big ole' antique mirror. Wild, vibrant tiles and/or wallpaper in bathroom. Ceramic cups in brilliant colors instead of glasses. Free-standing clawfoot bathtub and custom Block Shop robes. Phone charger and bluetooth speakers." — Lily and Hopie Stockman, Block Shop
"The future of everything is in customization. My ideal hotel room would include a lot of automation and the ability to set preferences before my arrival. Give me control of lighting, color temperature, air control, window treatments, music, and aroma all from my mobile device. As a design enthusiast, it would be so fun to customize the experience and have the staff tailor the experience to my liking. Can I choose from a menu of design styles that can be swapped out for bedding and accessories? Can I request a firmer pillow or a light coverlet vs. a duvet? Perhaps there are beauty and skin care products for me to pre-determine the products I would most enjoy during my stay. Let me play the designer of my own experience! A common design feature I would like to see go would be bathrooms that open up into the common space with windows or cut-outs. This is always so awkward and nobody wants this ever!" — Mat Sanders
4. The Best Hotel Room Ever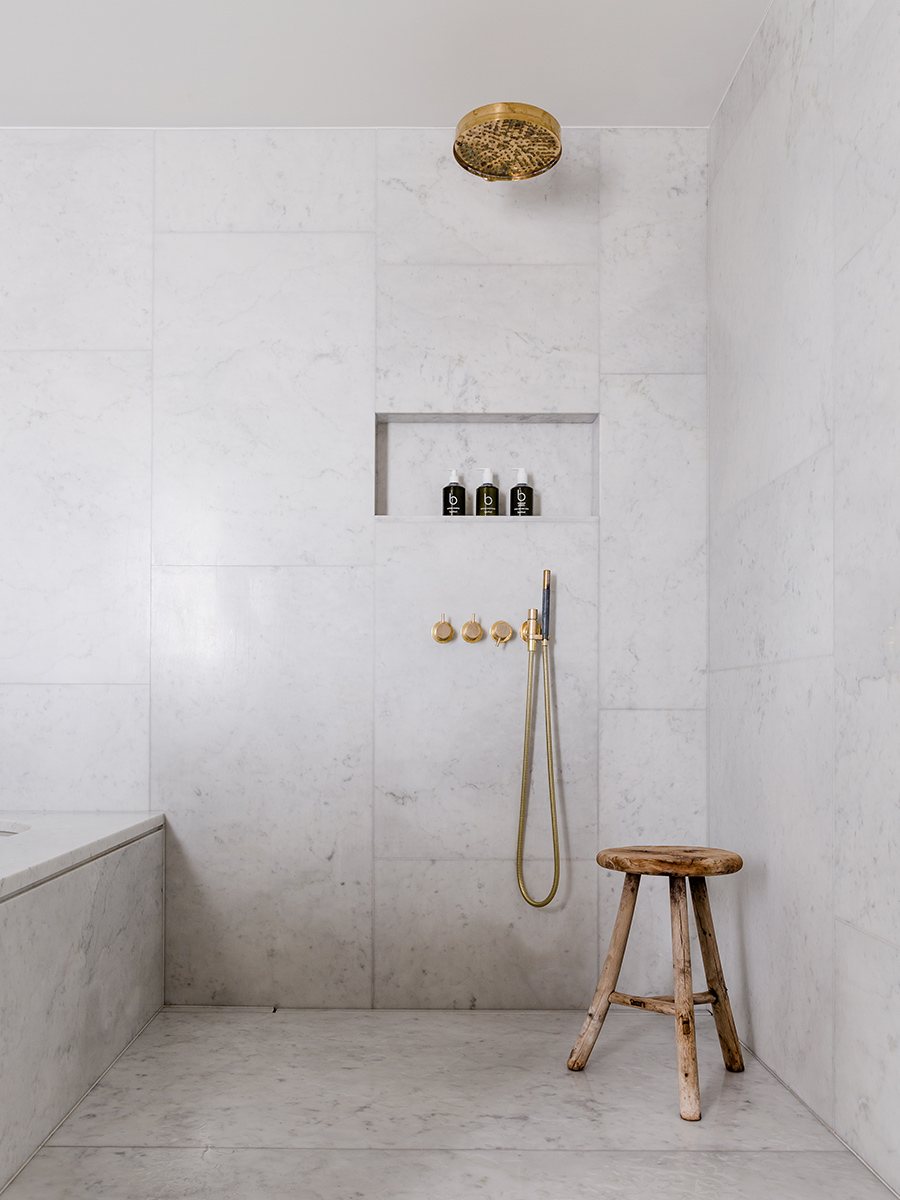 "The bathroom at Ett Hem in Stockholm. I like a big shower with a tub." — Rafael de Cardenas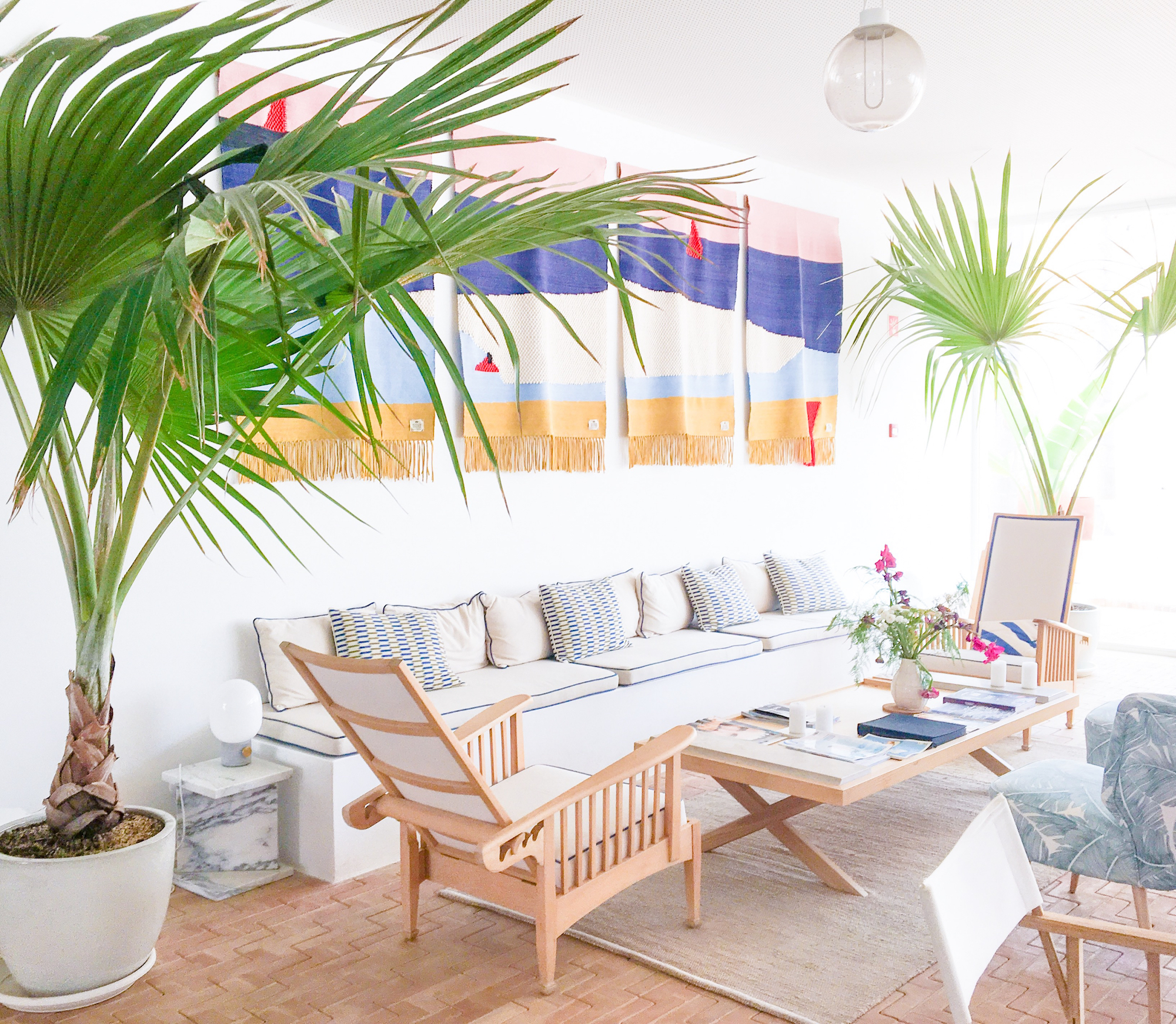 "The lobby at Casa Mae in Portugal's Algarve region. I stayed there last summer and the owners have managed to perfectly combine a bright, carefree, beachy vibe with amazing design, with Gur rugs hanging on the walls, Judd-style plywood furniture, and potted palms everywhere. I absolutely cannot wait to go back there." — Monica Khemsurov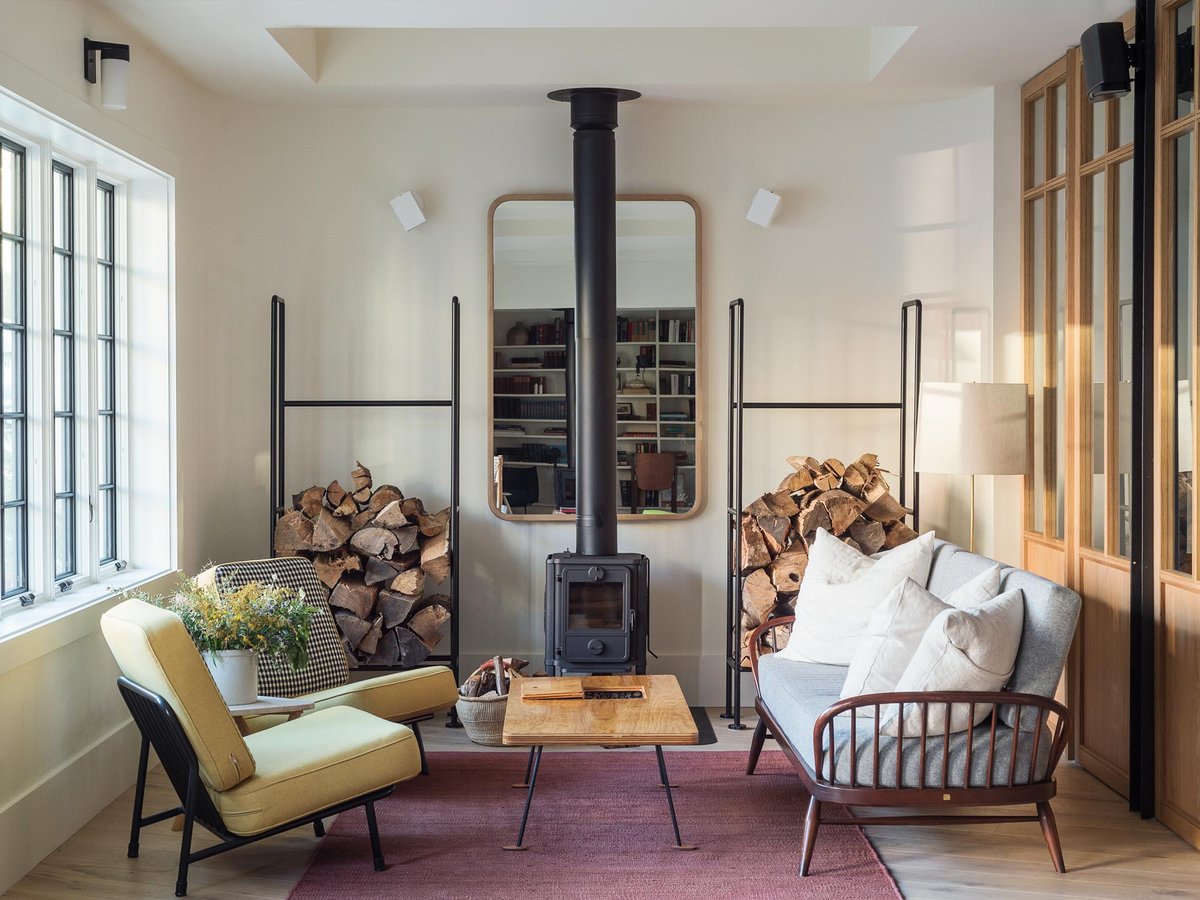 "The lobby of the Rivertown Lodge is the definition of cozy." – Sean Santiago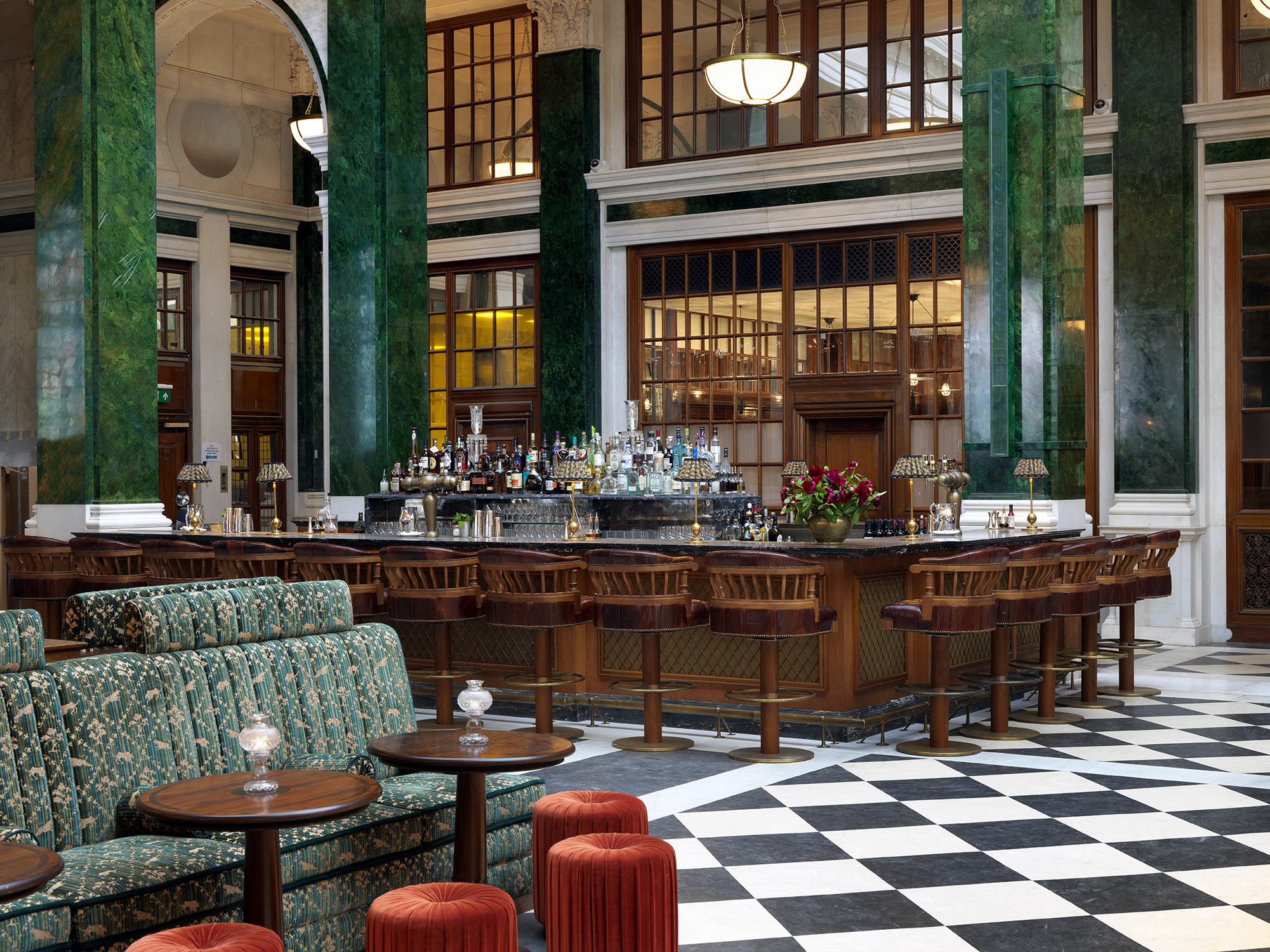 "The Ned Hotel in London is a massive hotel in an giant historic bank. The lobby is the best part of the experience. A band sits atop a stage in-the-round, in what was the old bank floor. Surrounding the band are multiple open air restaurants and bars and the experience is incredibly lively and fun to hop from spot to spot and experience a bevy of different food and dining experiences." — Mat Sanders, Consort
This post was sponsored by HotelTonight but all thoughts and editorial content are our own. Like everything at Sight Unseen, our partner content is carefully curated to make sure it's of the utmost relevance to our readers. Thank you for supporting the brands that support Sight Unseen.