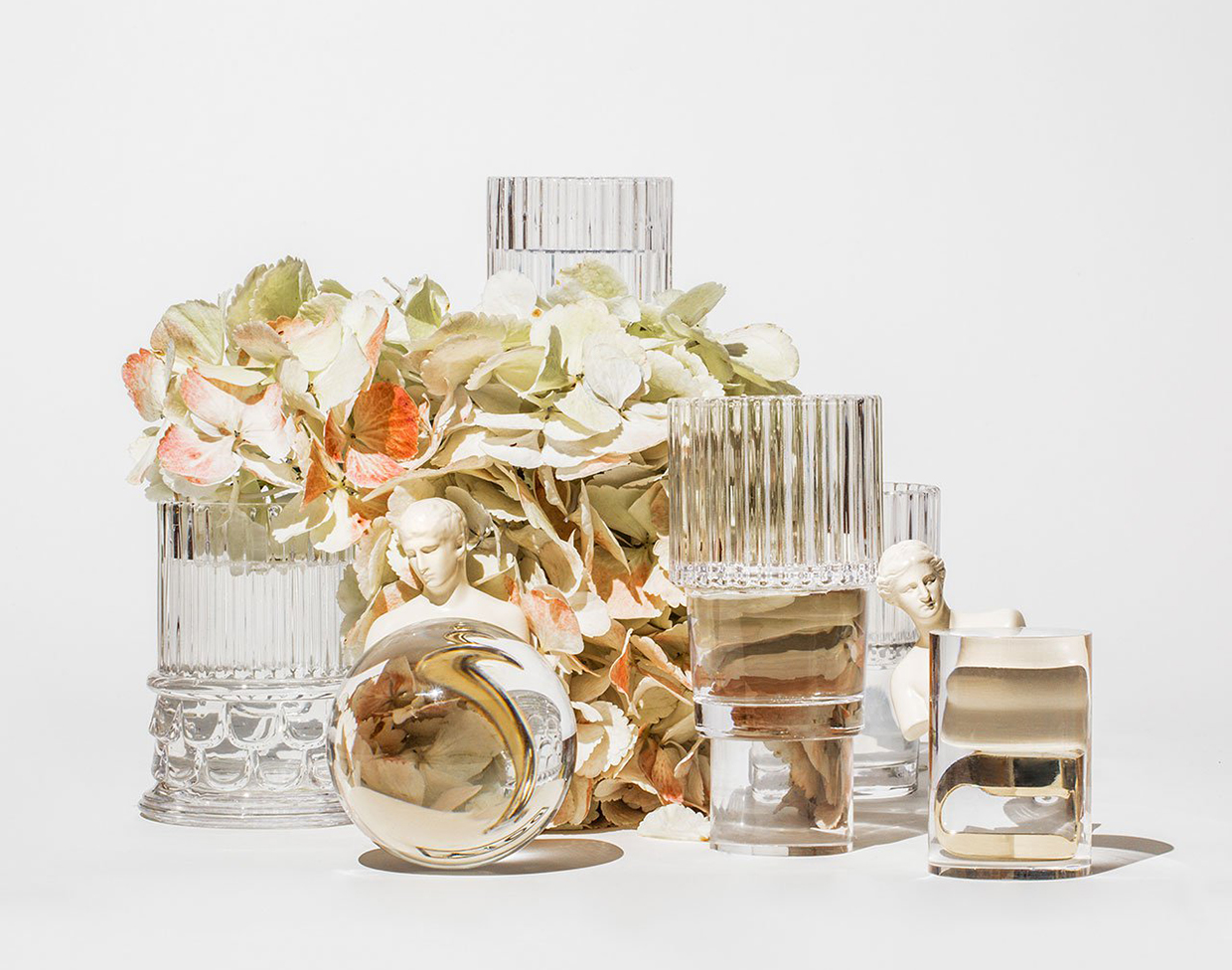 A weekly Saturday recap to share with you our favorite links, discoveries, exhibitions, and more from the past seven days. This week: an all-linen lamp, new cork furniture, and a can't-miss ceramics exhibition from Cody Hoyt.
Discoveries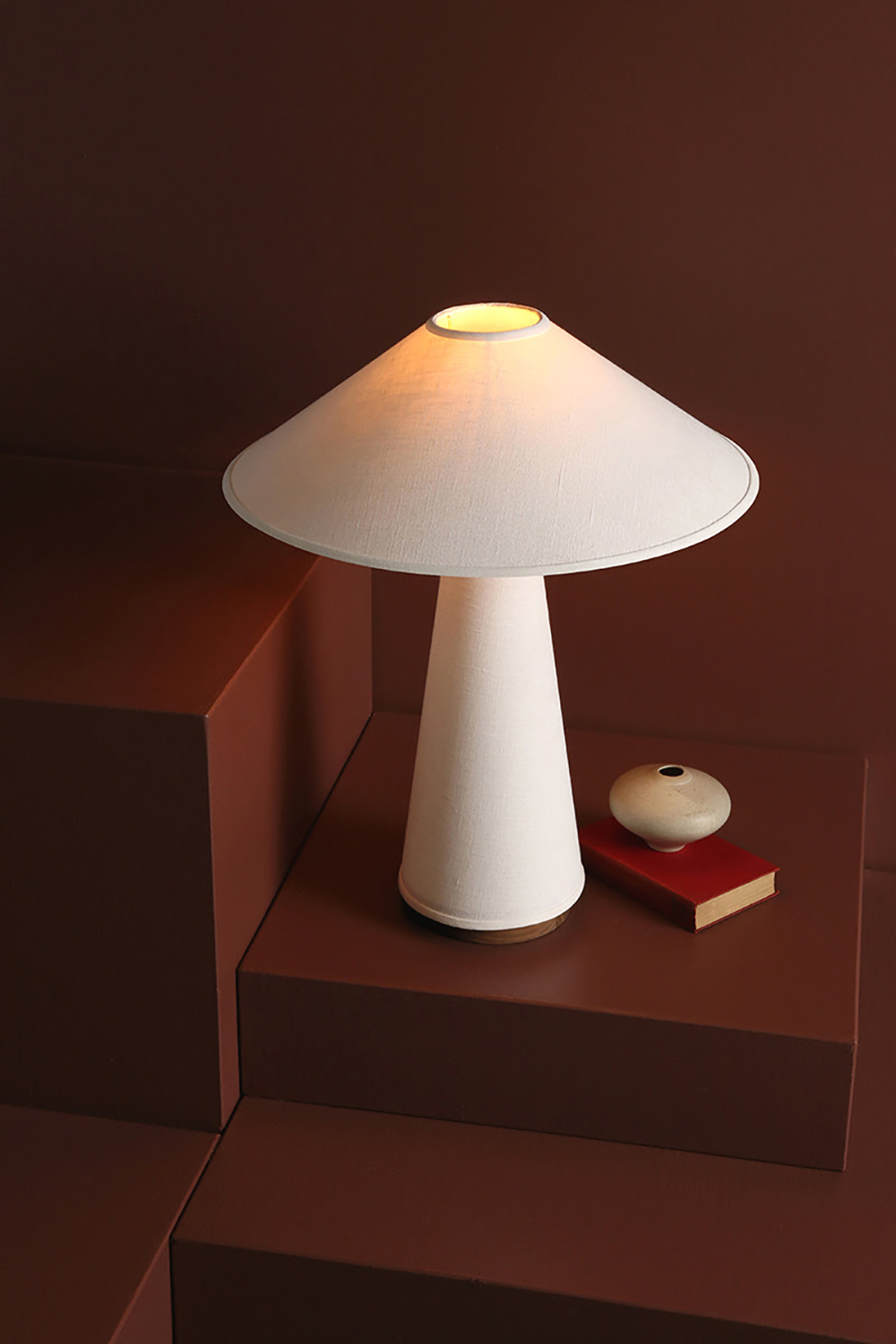 When Monica sent me Studio Dunn's Linden Table Lamp I jokingly suggested we do an entire piece on the lampshade alone. Then I realized it's not *just* the lampshade that's done in an enticing cream linen, it's the entire body of the thing as well—offset by a walnut wood base and brass detailing. Swoon!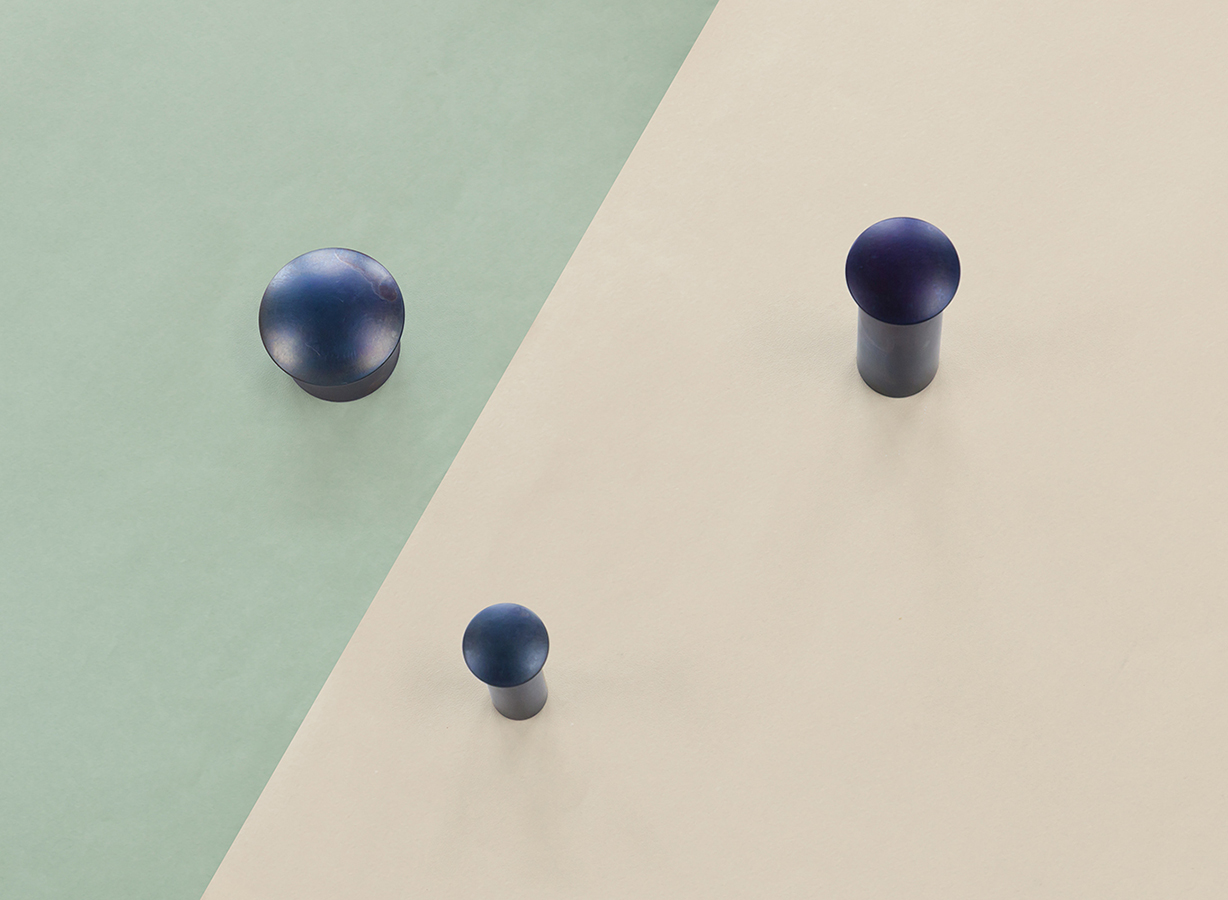 Dutch design label Vij5's copper hooks start life as an industrially produced tube that, in the hands of designer Max Lipsey, are shaped into "beautiful functional objects." Inspired by original Shaker designs, the hooks are also available in brass and tempered colored steel.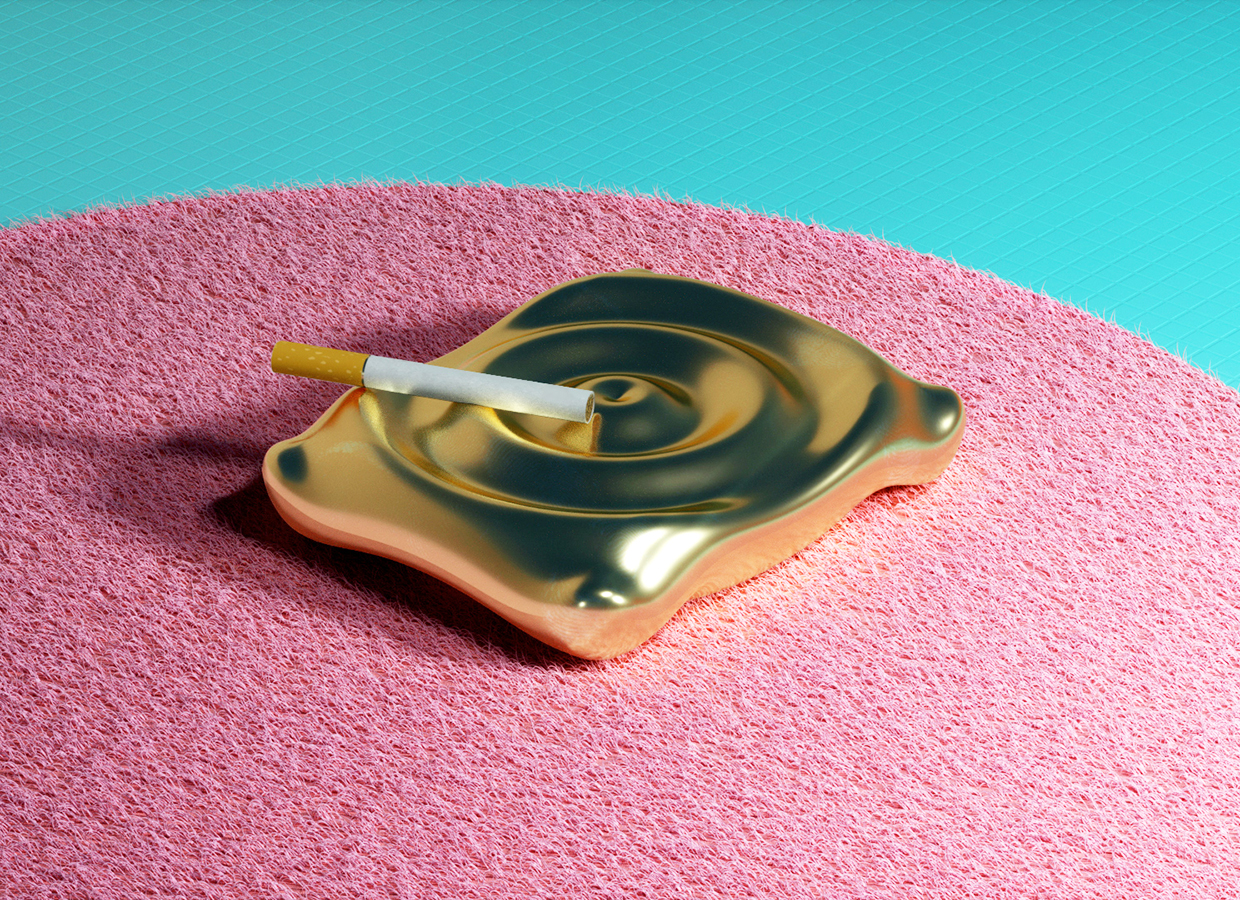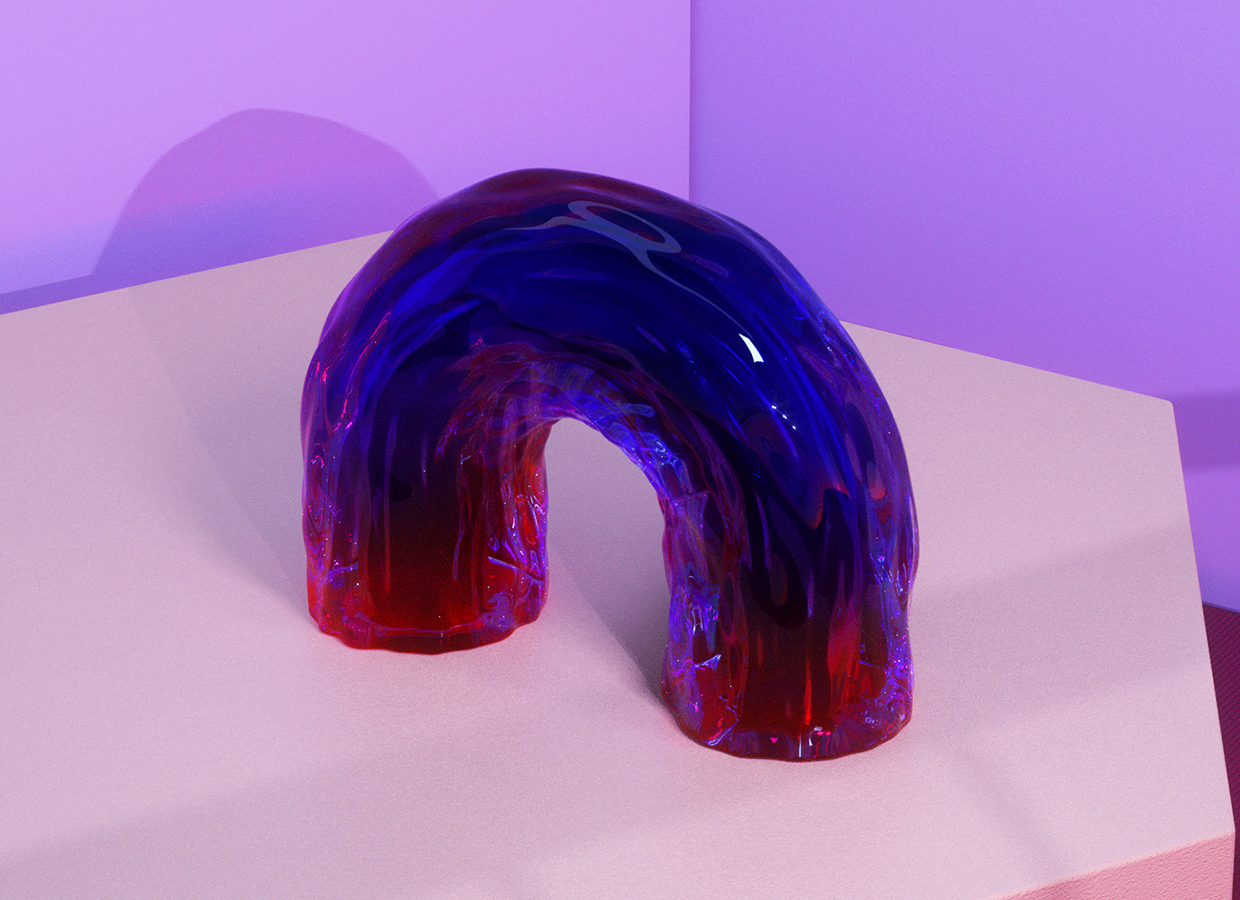 Designer Pablo Schiavo made these 3D renderings of household items for the Buenos Aires-based studio Galeria; is it just me or would that gold ashtray sell like gangbusters on Tetra?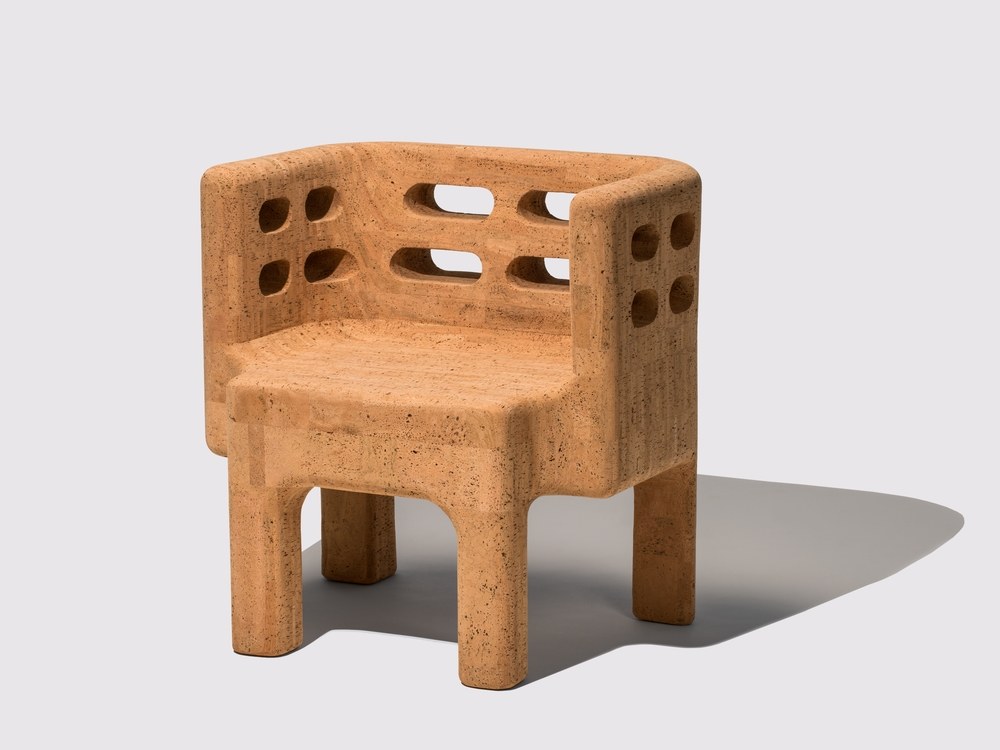 The ever-intriguing Campana Brothers' new collection of cork furniture, titled Sobreiro, merges sustainability with a refinement that belies the line's eco ambitions. Comprised of one armchair and three cabinets, the collection is currently on view as part of Experimenta Portugal in São Paulo.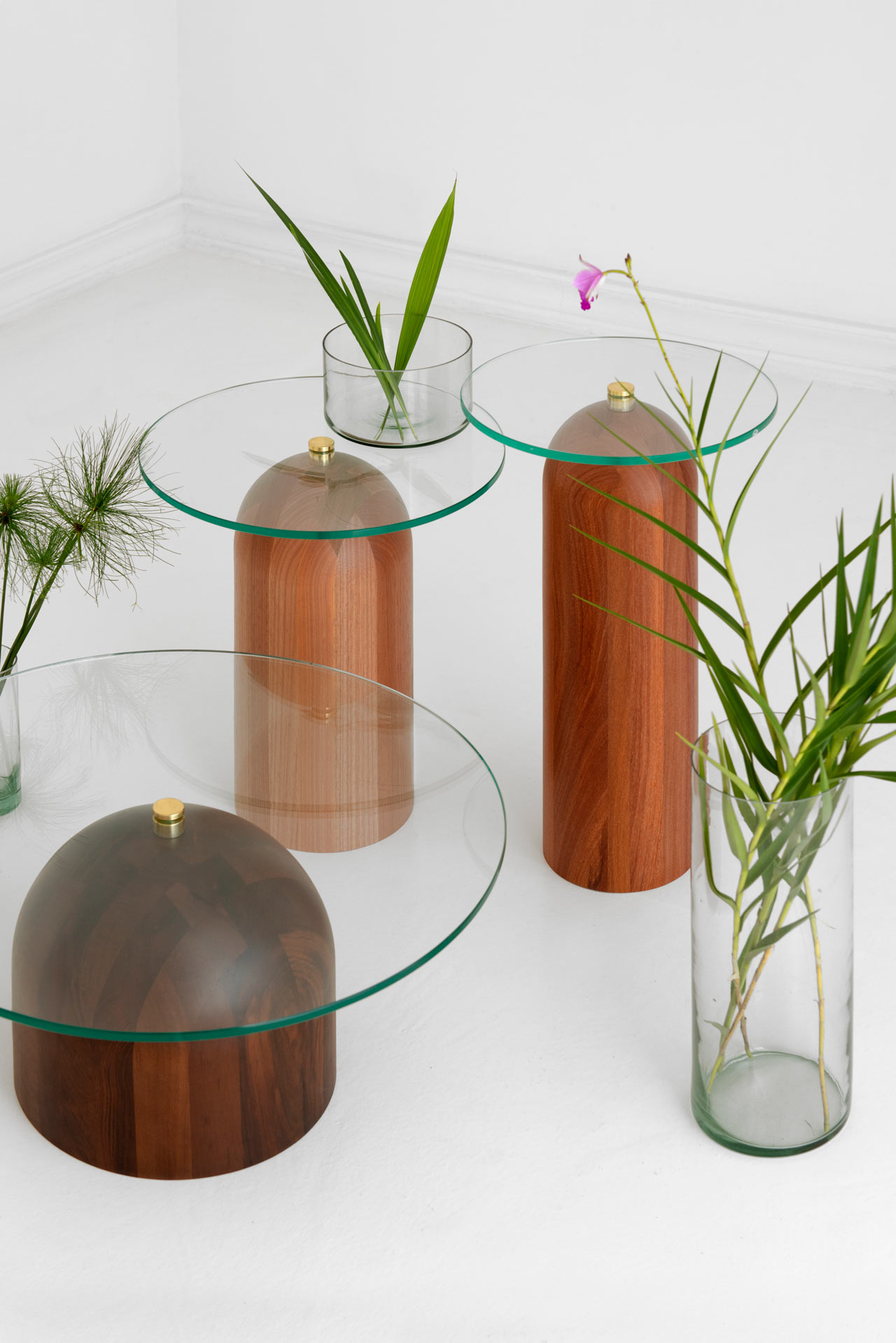 These glass-topped tables by the Brazilian architect Leandro Garcia debuted last month at MADE São Paulo and have been making the rounds online this week; dubbed the Toco, the minimal style features a cylindrical base and circular glass top connected only by a brass fastener.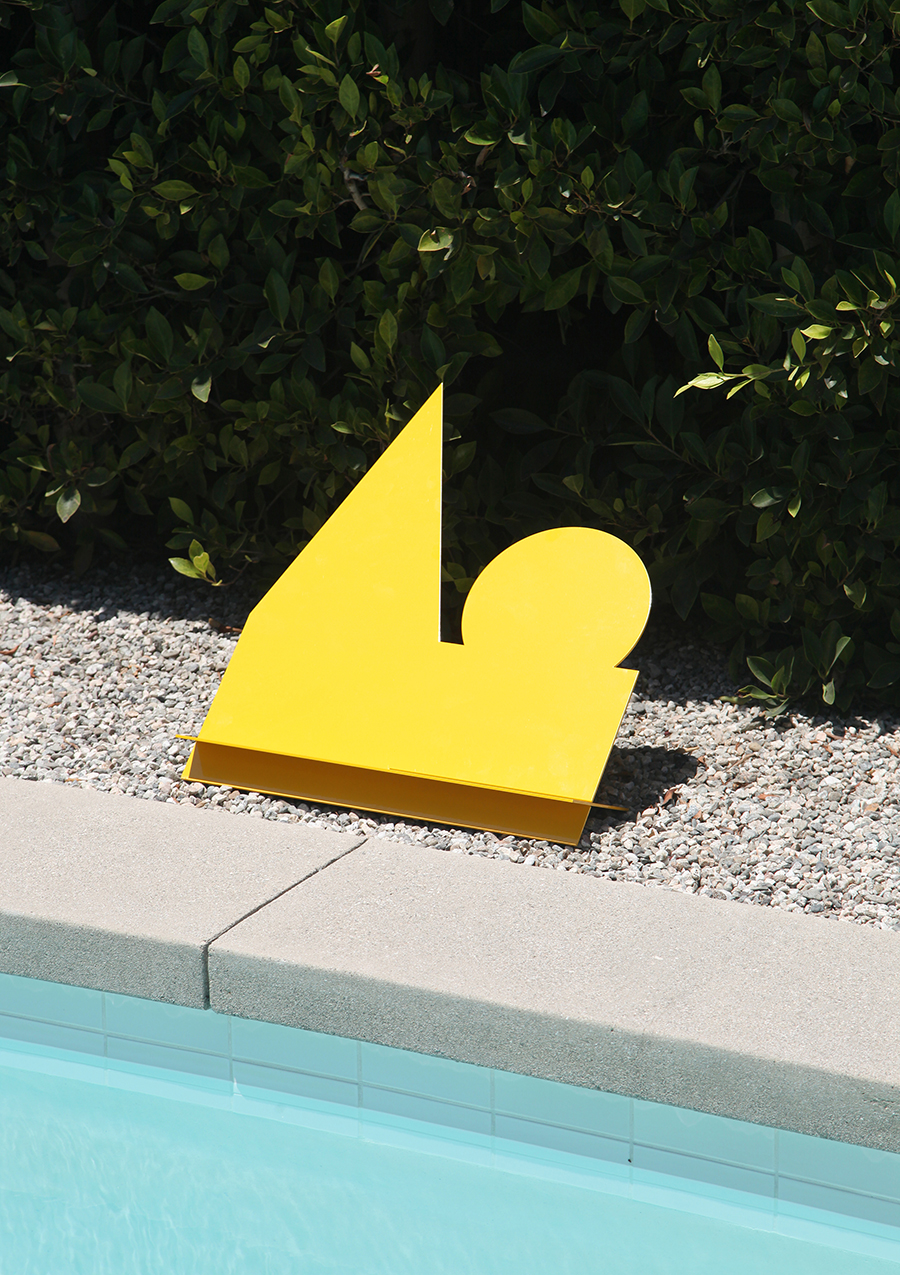 Gnomes is a line of "figurative and functional design objects" for your home, garden, or pool that is "light-heartedly playful, unoriginally figural, unapologetically kitsch." The brainchild of Ivi Diamantopoulou and Jaffer Kolb of New York-based studio New Affiliates, Gnomes is, at its core, a series of flat-packed, interlocking stands that serve no *real* purpose. But where there's a will…
Exhibitions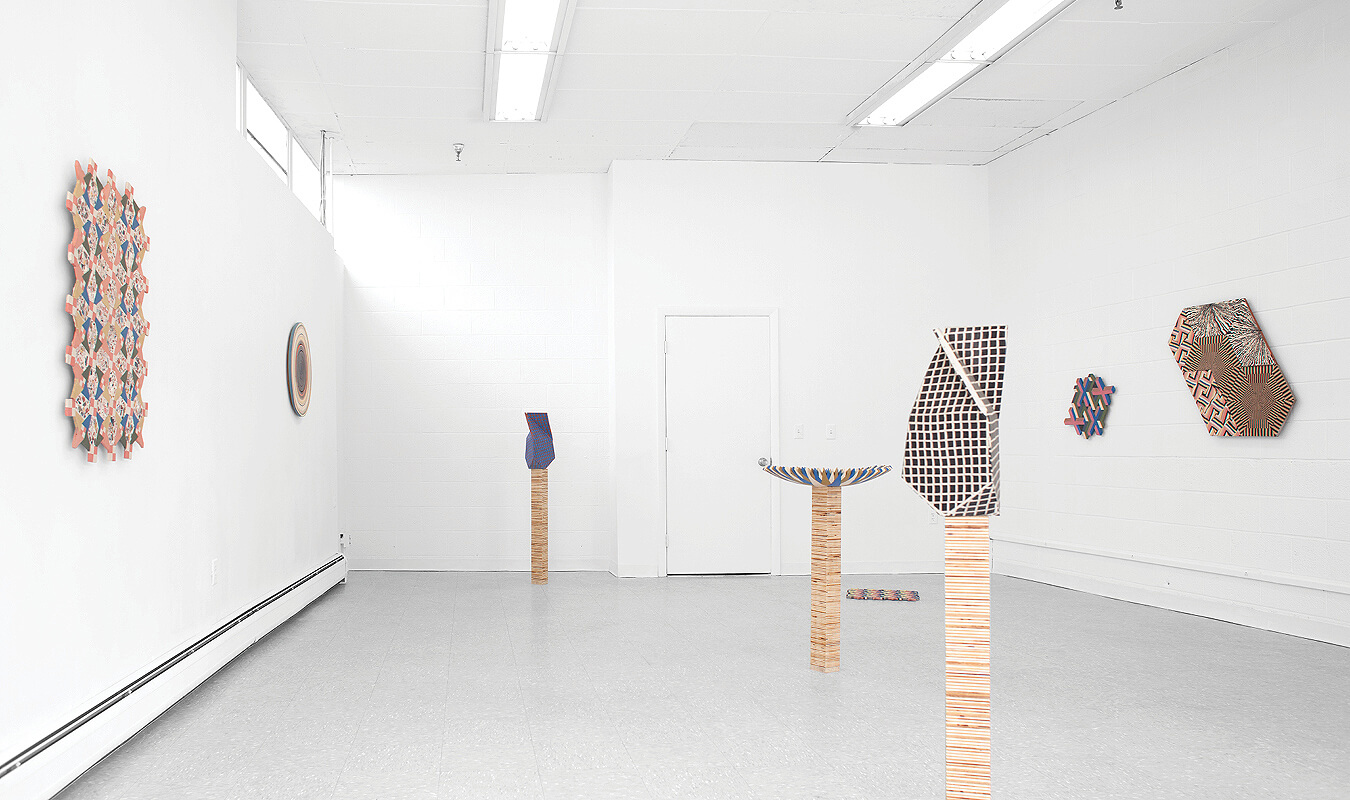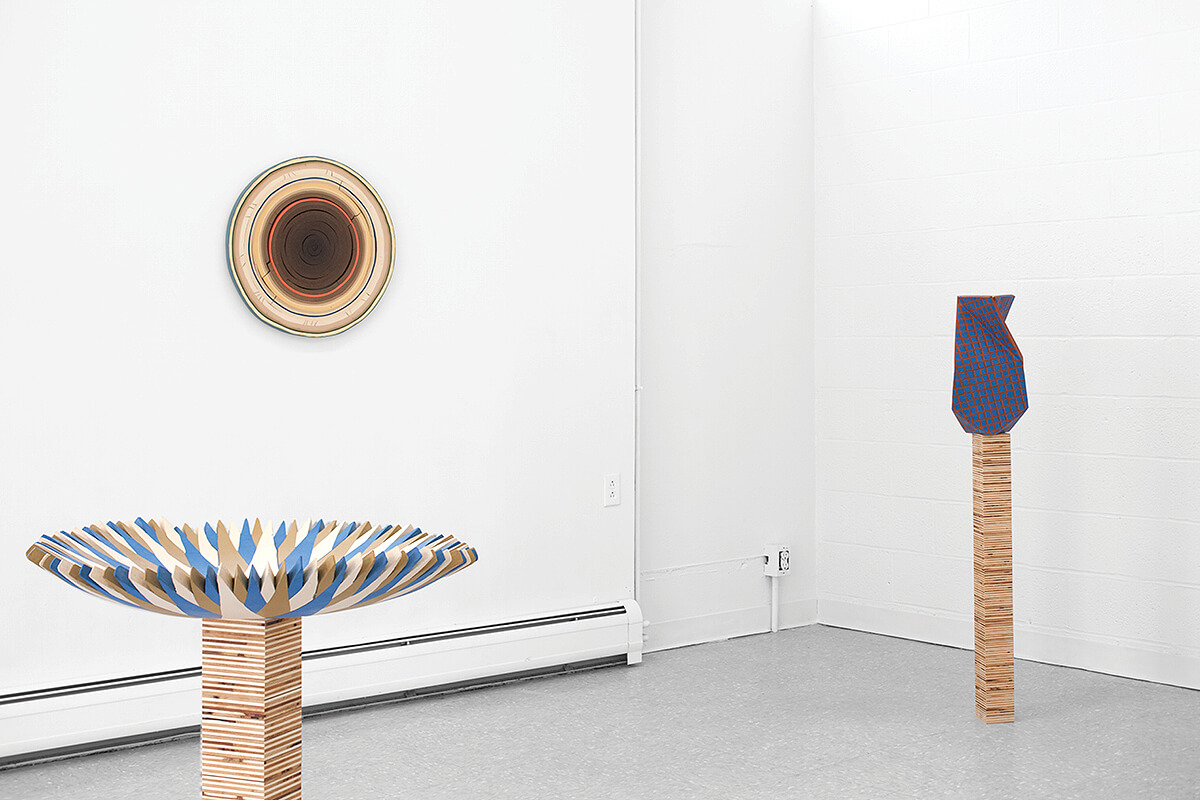 Headed to MASS MoCA later this summer? Make a note to stop by North Adams gallery outside, where Flat Earth, a solo exhibition of new ceramic work by SU favorite Cody Hoyt, will be on display through September 15.
Shopping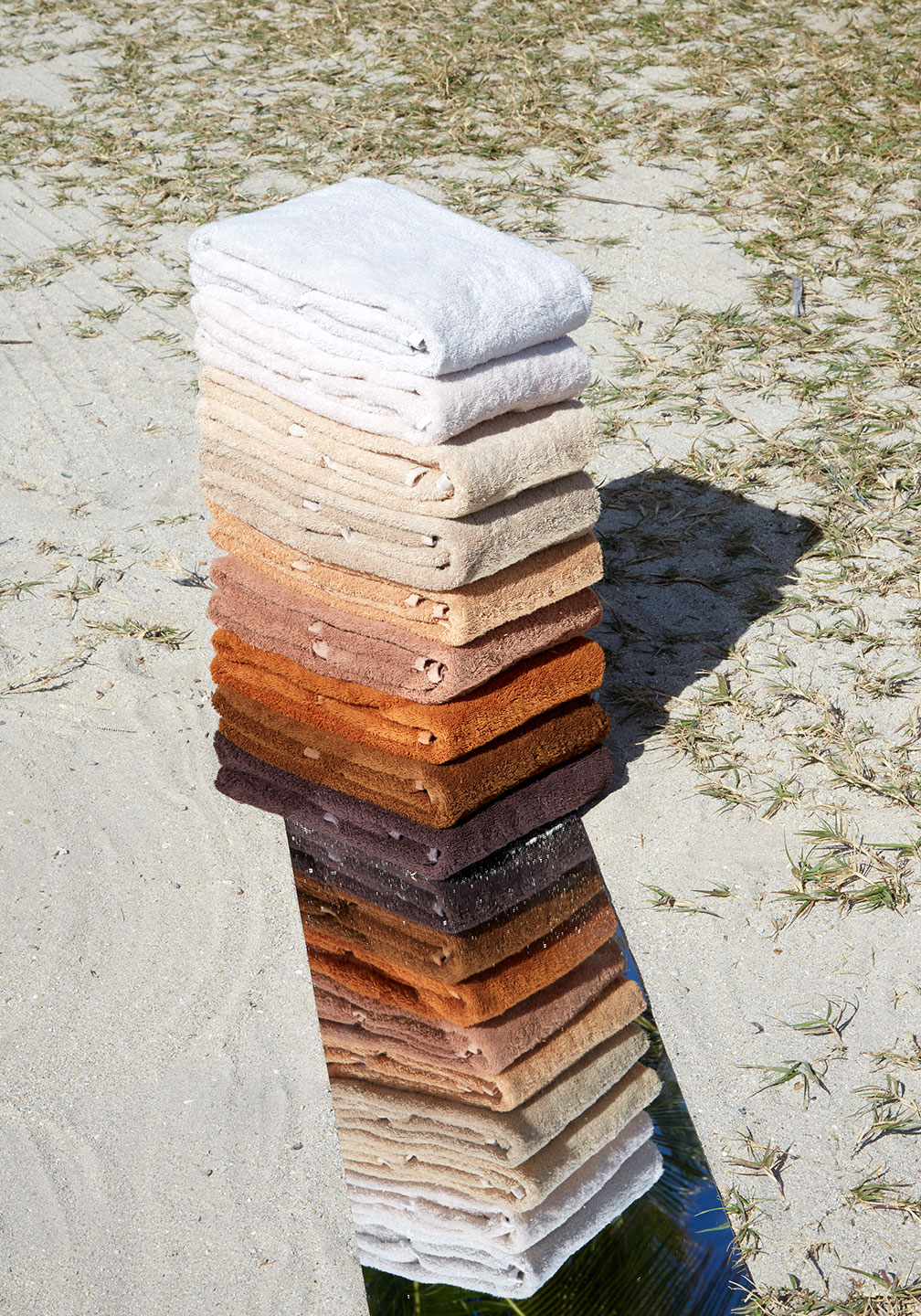 PIN-UP Magazine editor and creative director Felix Burrichter worked with LA-based Everybody World to create a line of bath towels in nine nude shades; each shade cheekily correlates to the skin tone of someone in Burrichter's art, fashion and design-savvy circle.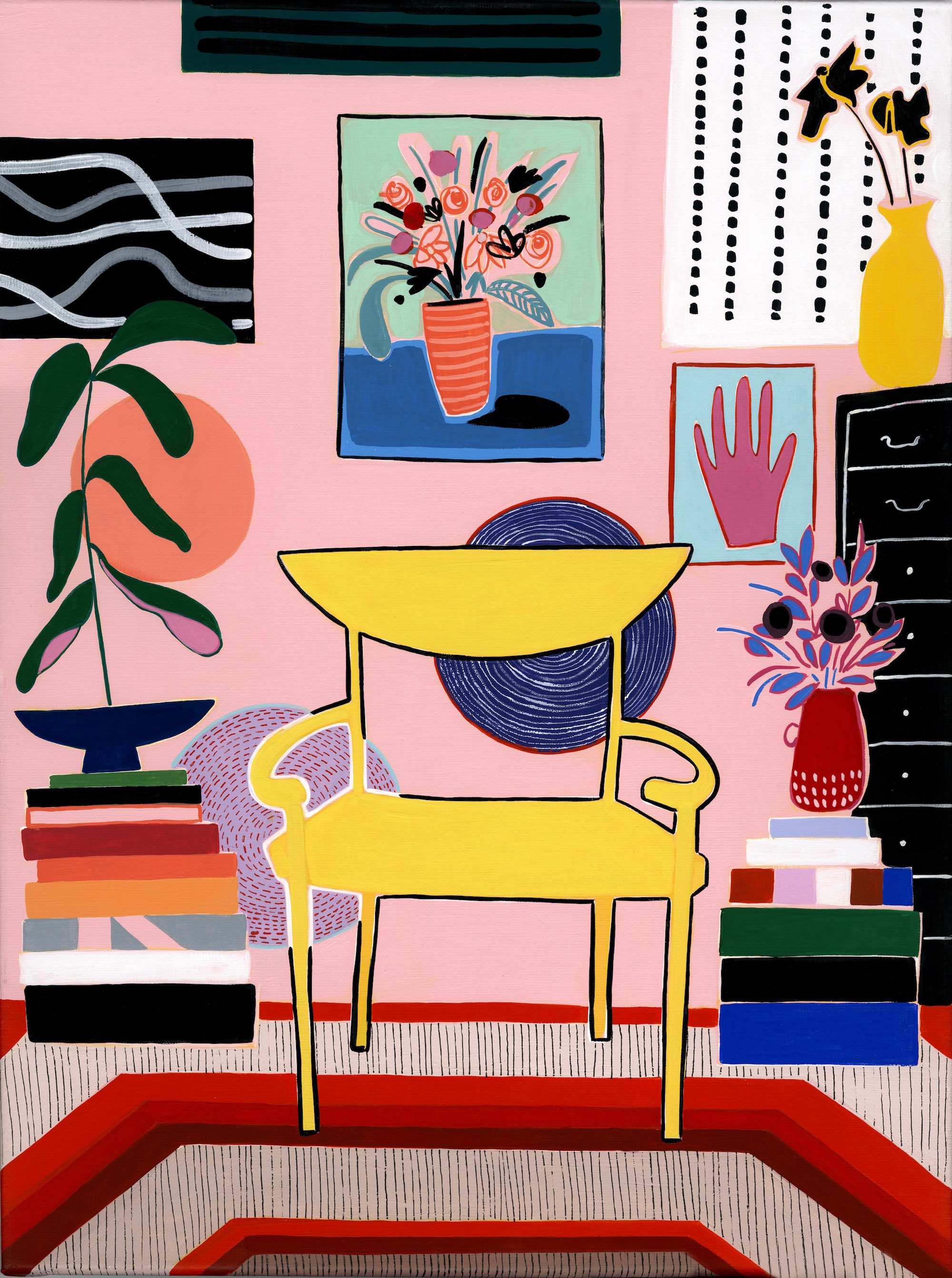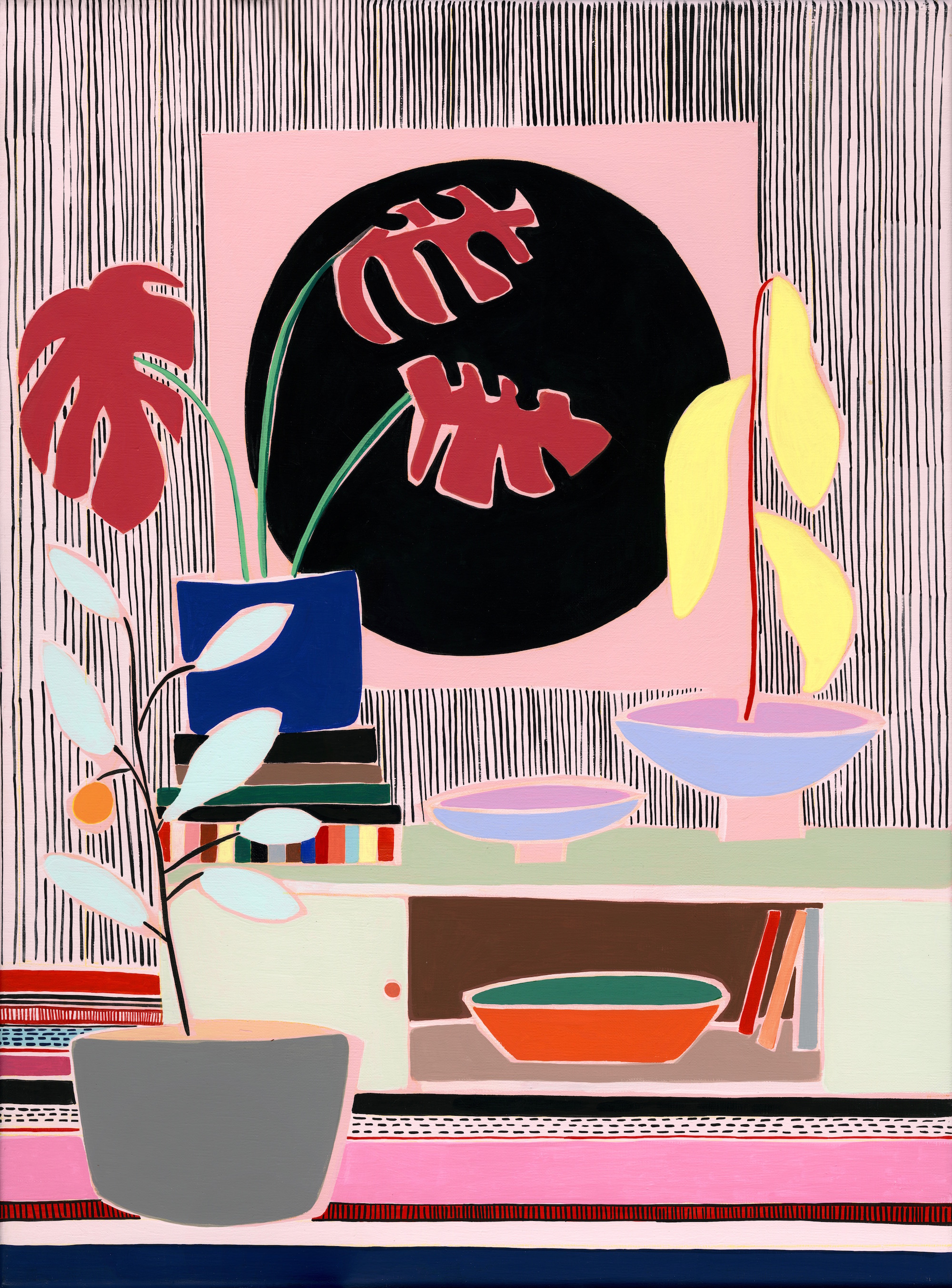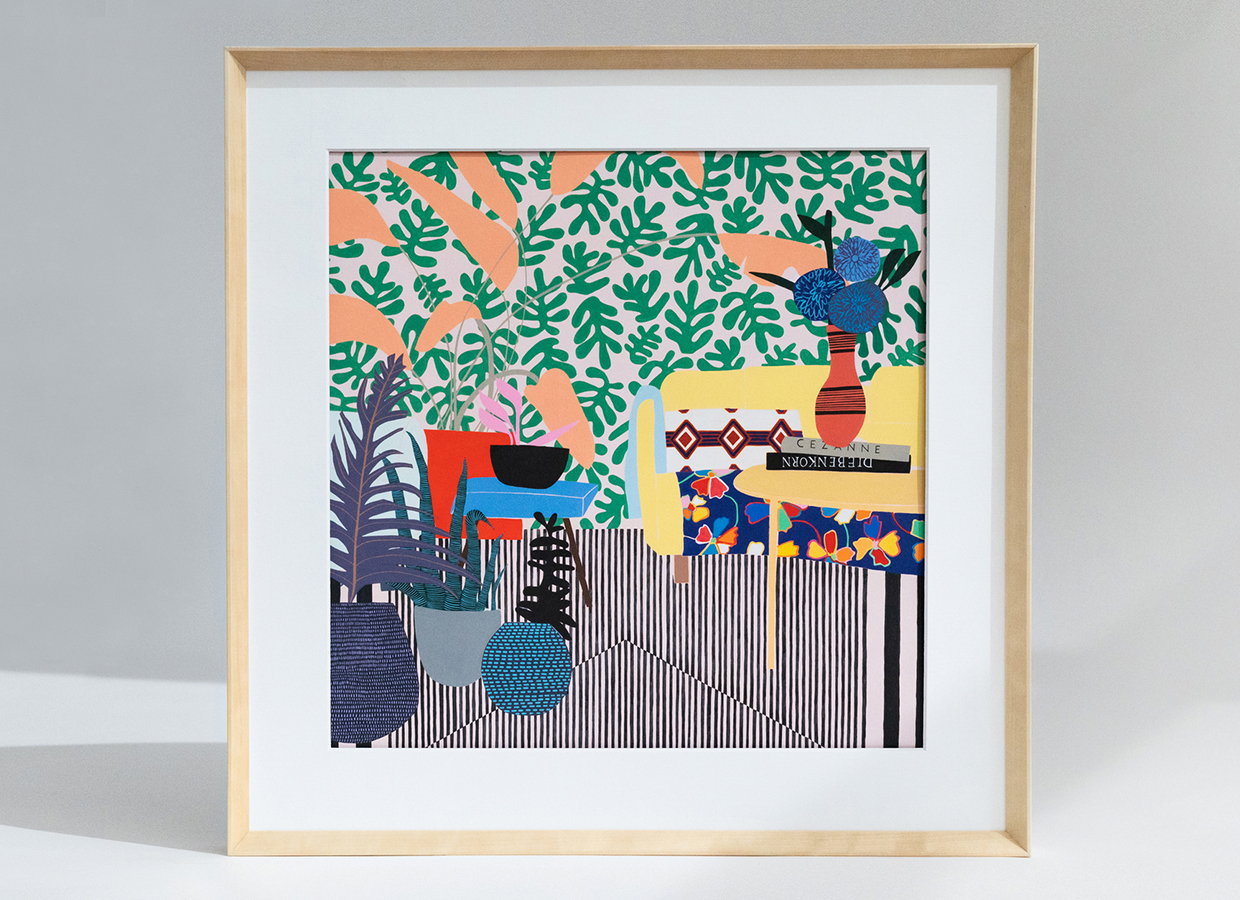 The artist Mary Finlayson (who goes by Painted Mary) makes gouache on canvas works that can set you back almost $2,000 (top); they're also available as covetable rugs that come in just under a grand. This framed print from Of A Kind, then (bottom), is a steal at only $159.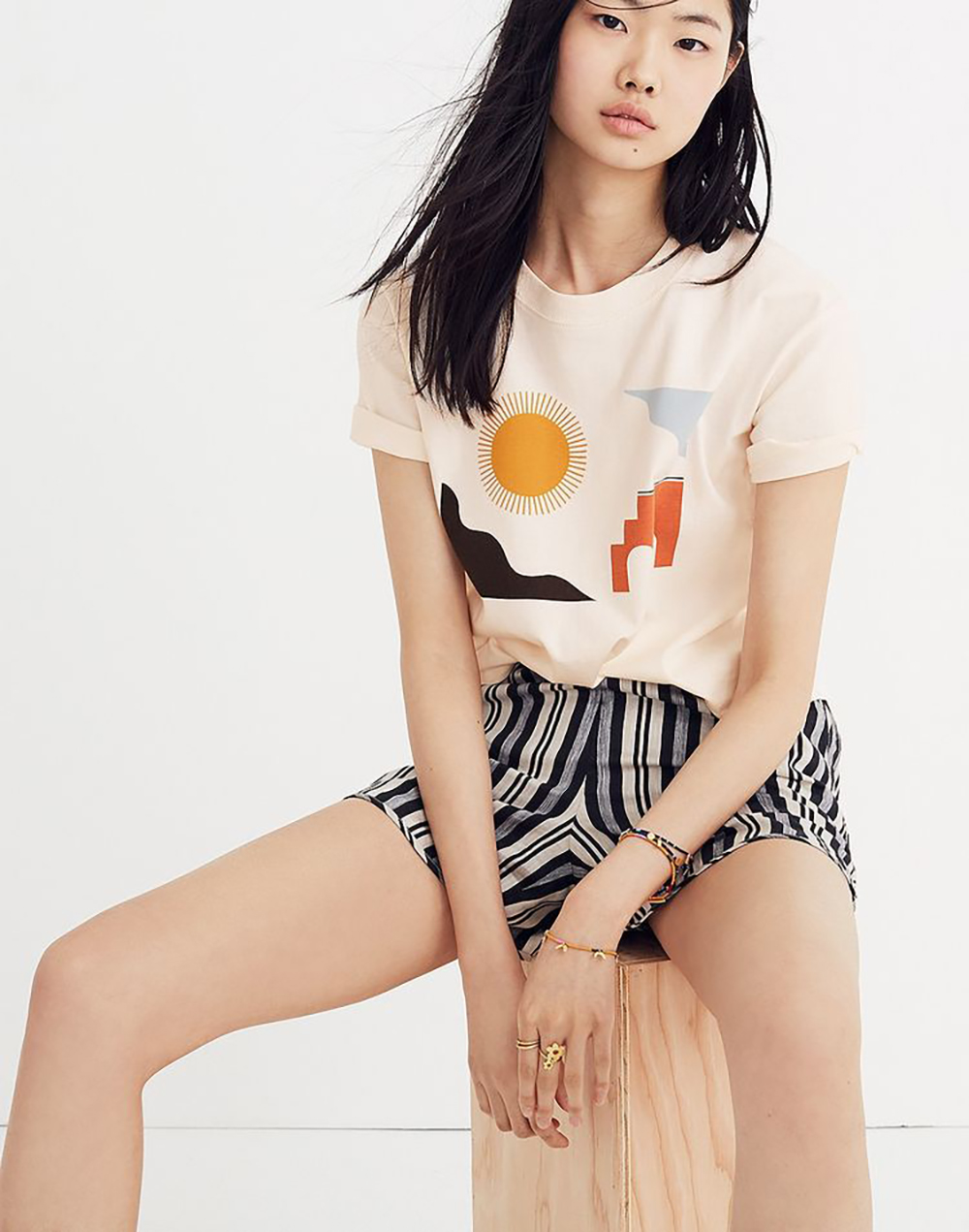 This Madewell graphic tee looks like it was cribbed from Nacho Alegre's photo diaries; we're not mad at it.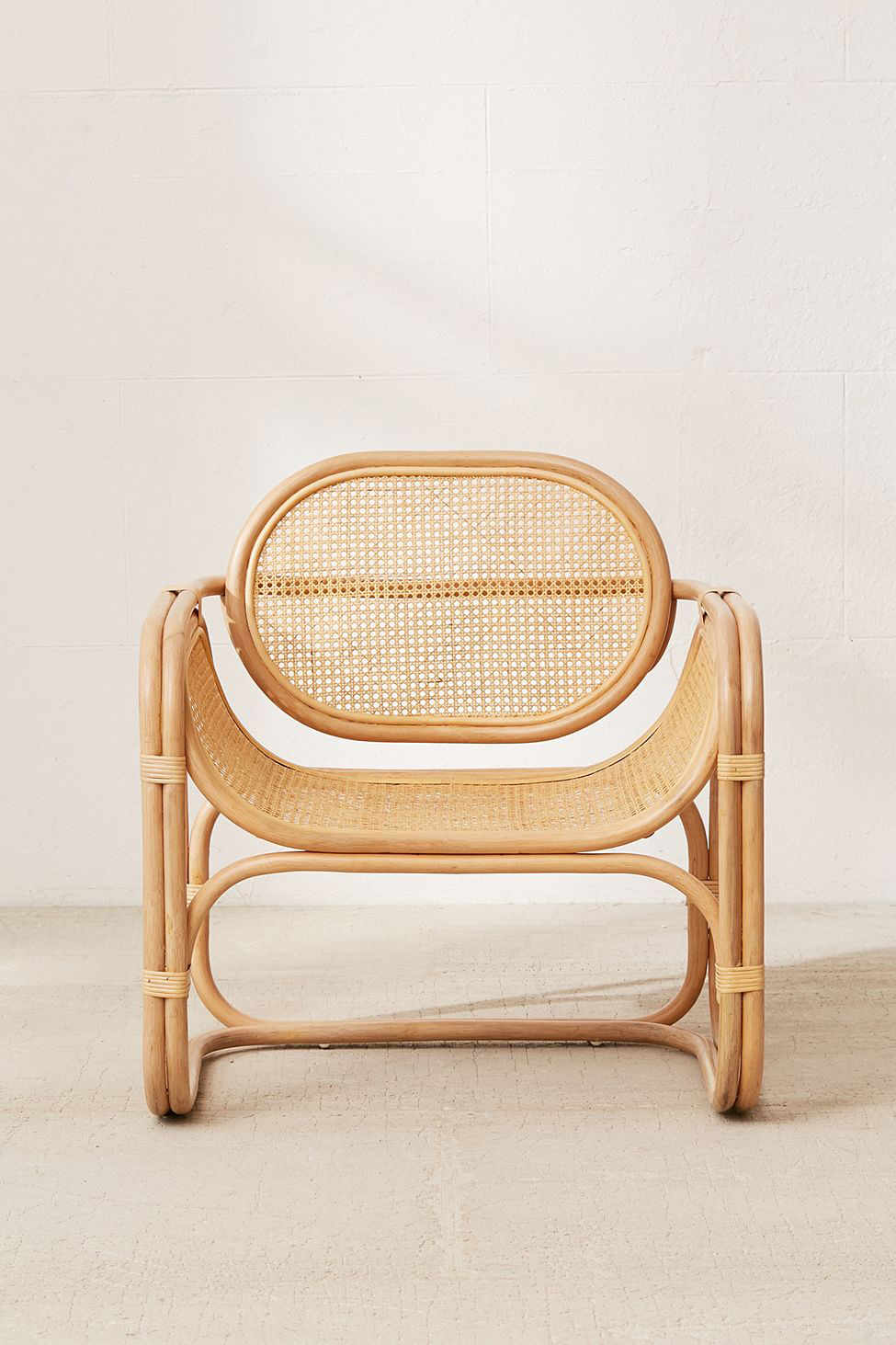 Is it just me or is Urban Outfitter's Marte lounge chair kind of…super chic?
Links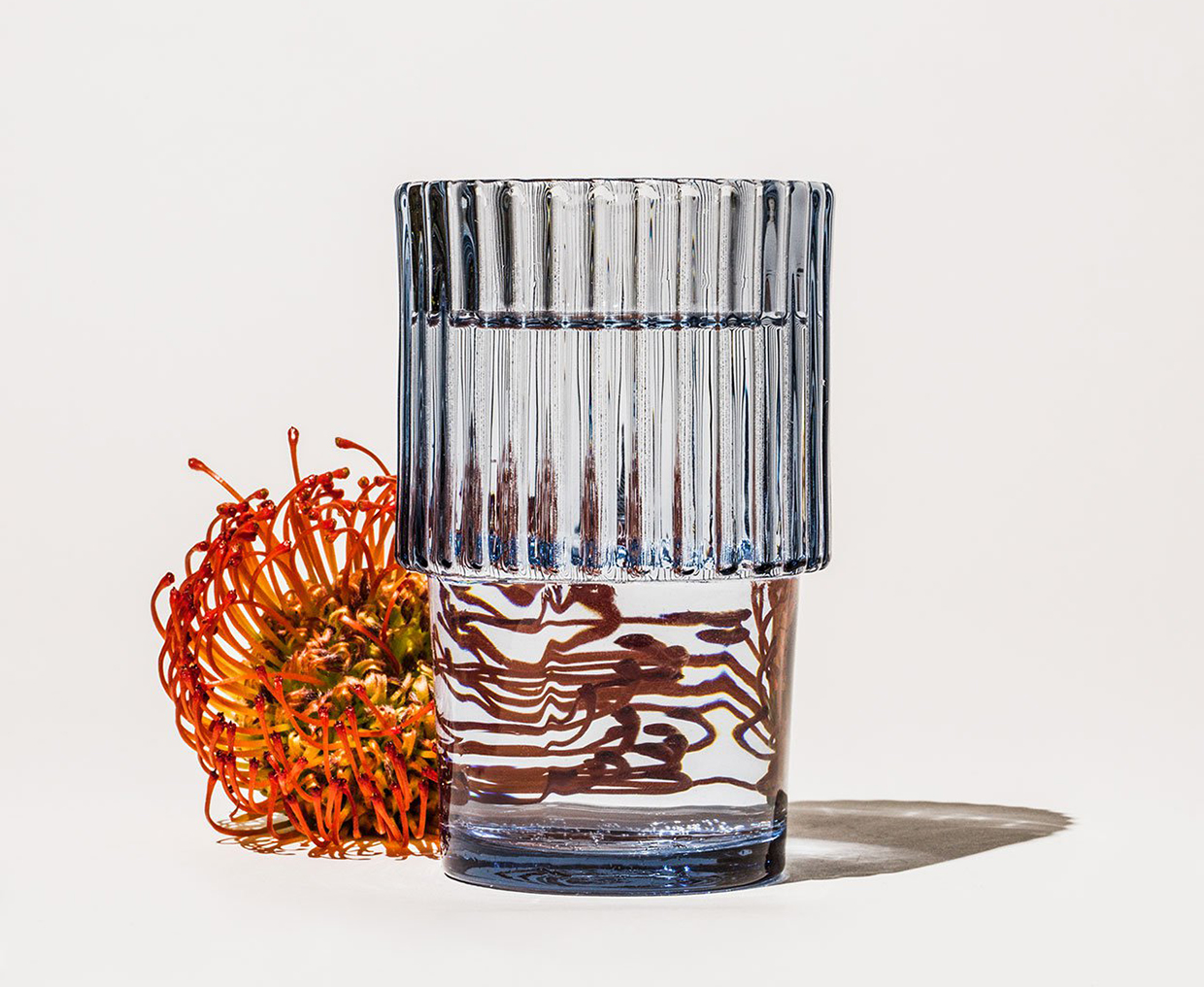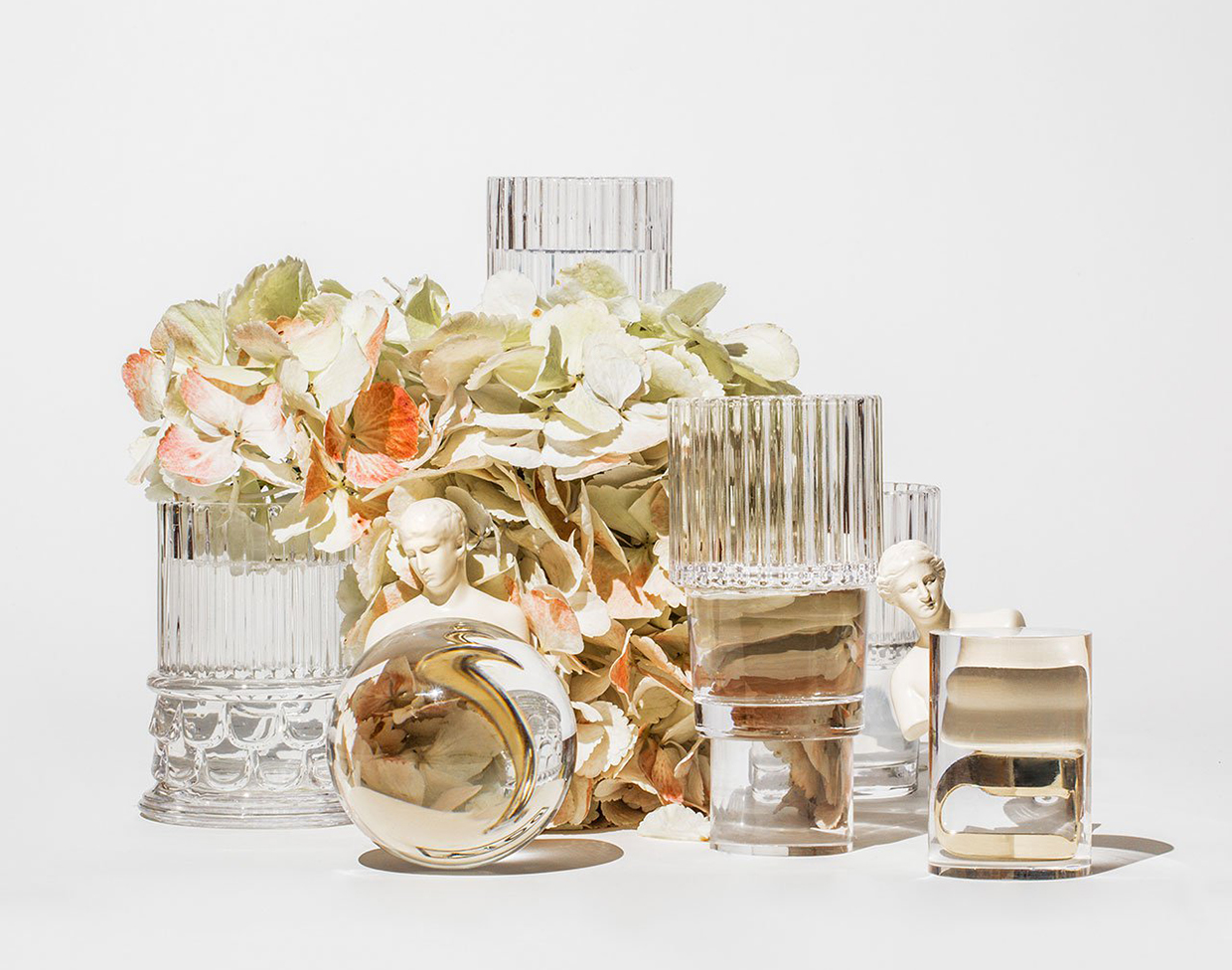 Elodie Deviras and Jaime Monfort, the creative duo behind Barcelona-based homewares brand DOIY, worked with the photographer Suzanne Saroff to play up the theme of "through the looking glass" using their line of Hestia glassware. The shoot is part of an ongoing series of creative partnerships that seek to elevate everyday objects. It's working!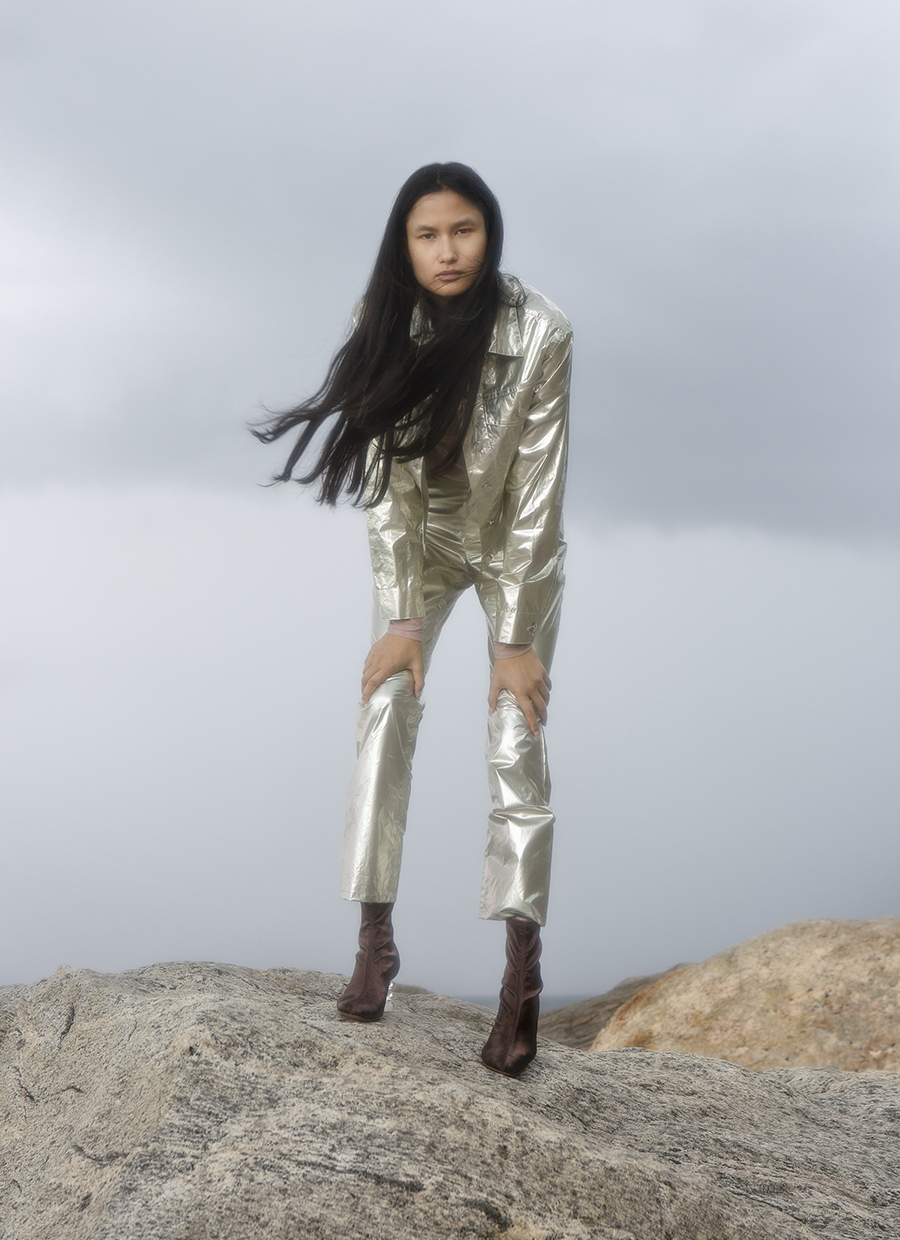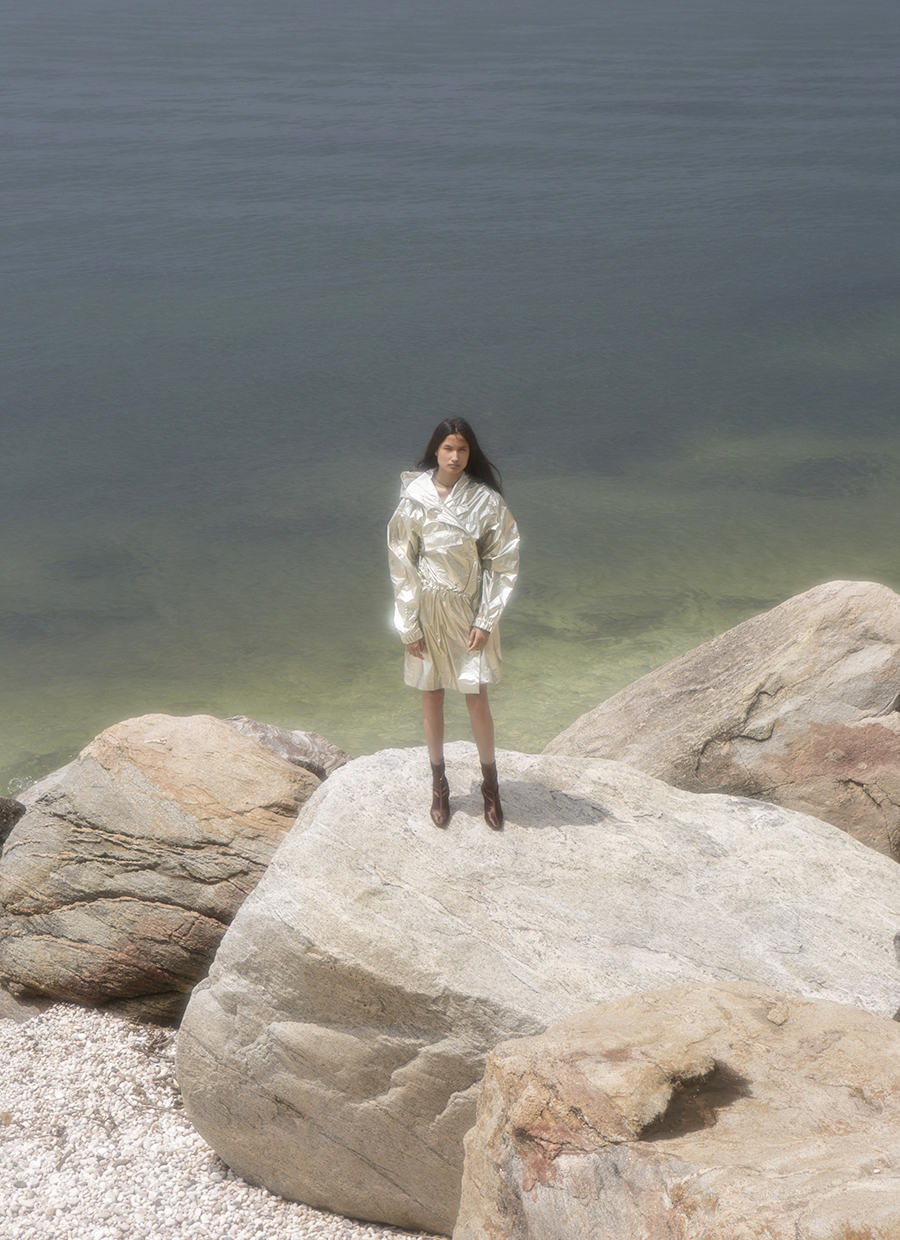 Piggybacking on Jill and Monica's obsession with the "iridescent ombre" of Sies Marjan's AW18 collection, I present to you Nomia Resort 2019—featuring a wearable vegan foil. A metallic that shifts from gold to silver depending on the light, the piece, and the collection as a whole, is indicative of a wider trend towards a high-shine sensibility in ready-to-wear. We're ready for it.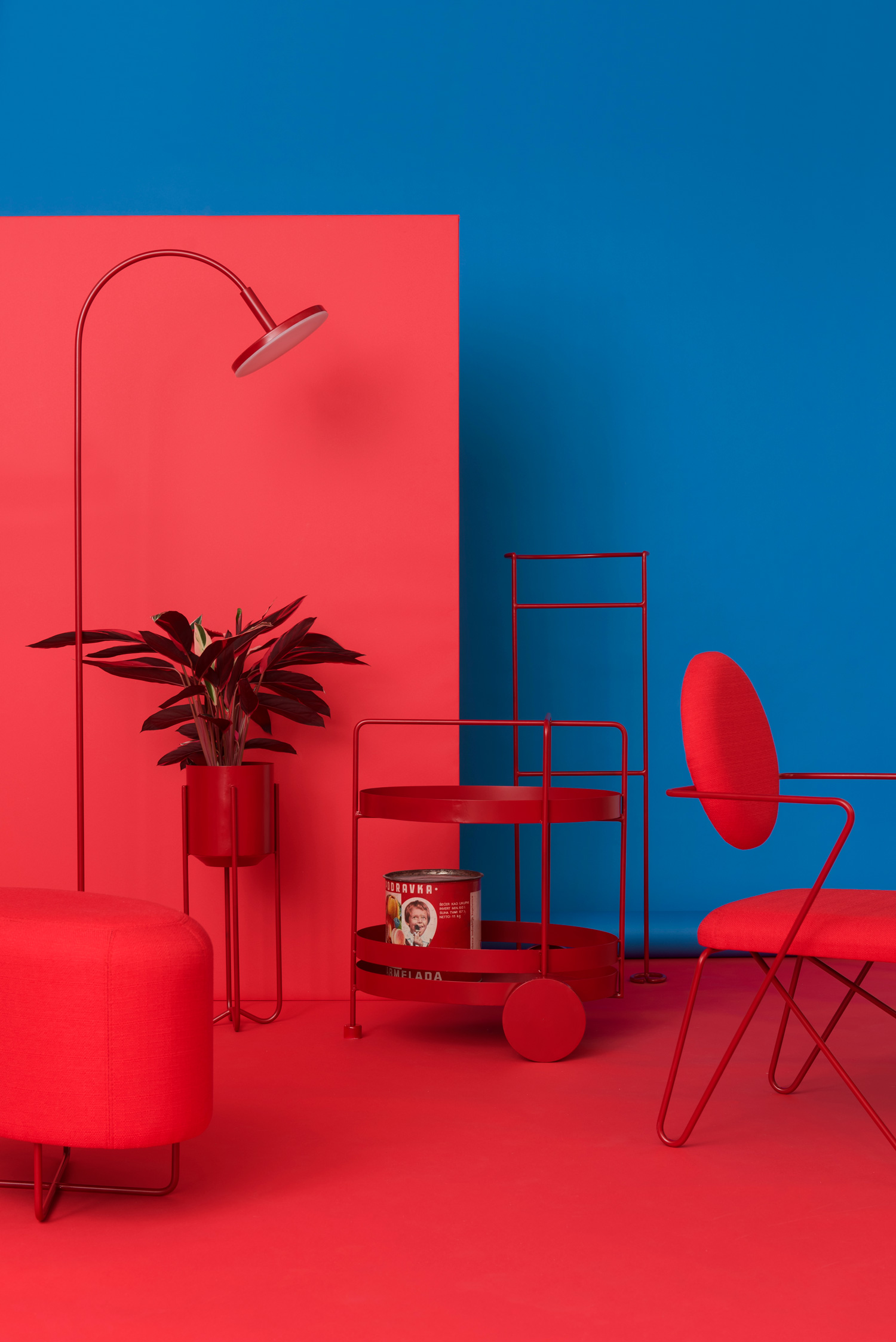 Yellowtrace shared this Harry Nuriev-esque collection of color-blocked furniture that's actually the Slava'18 collection from "all-girl Croatian design studio Market kolektiv;" it debuted back in April at Salone.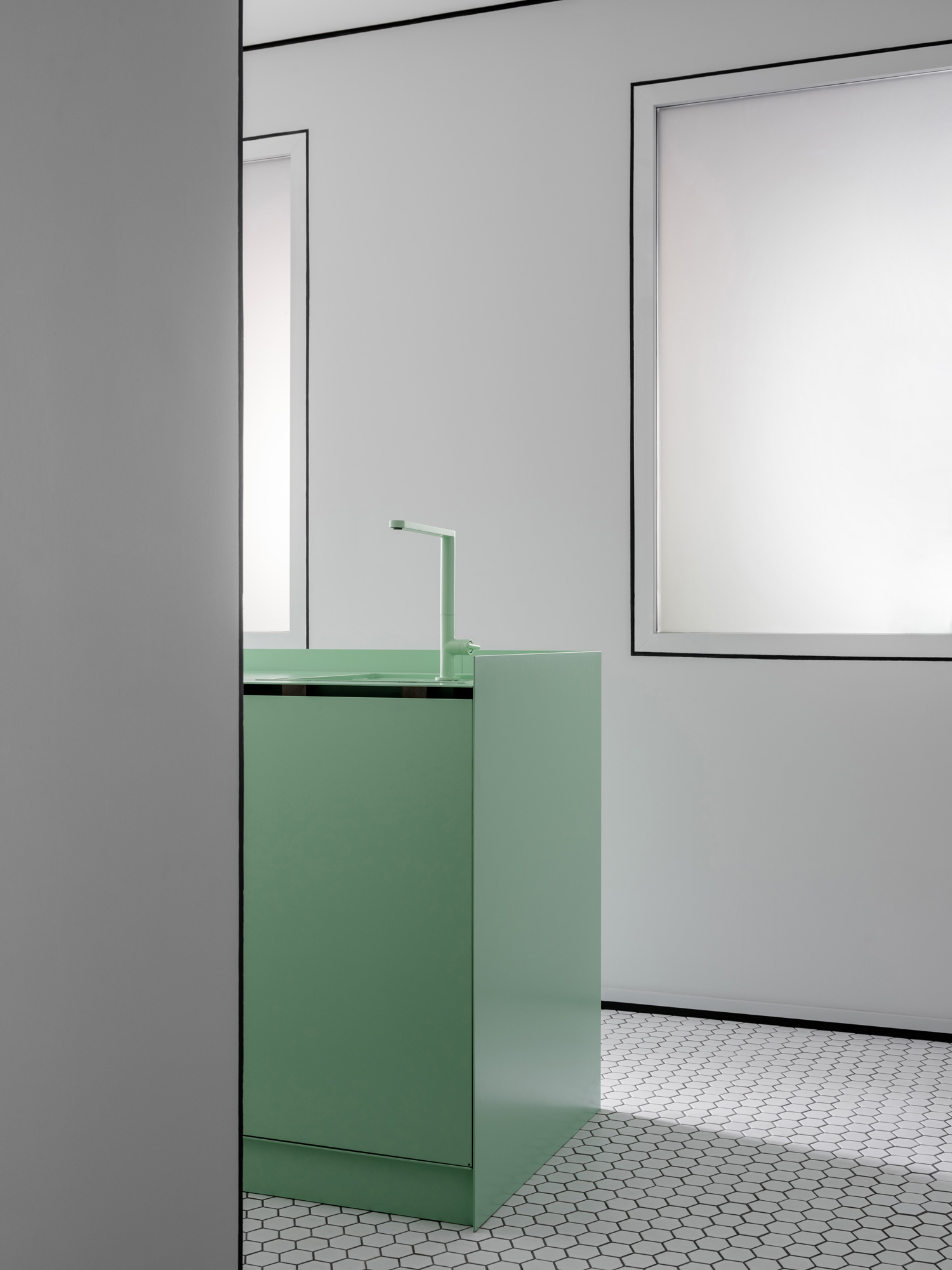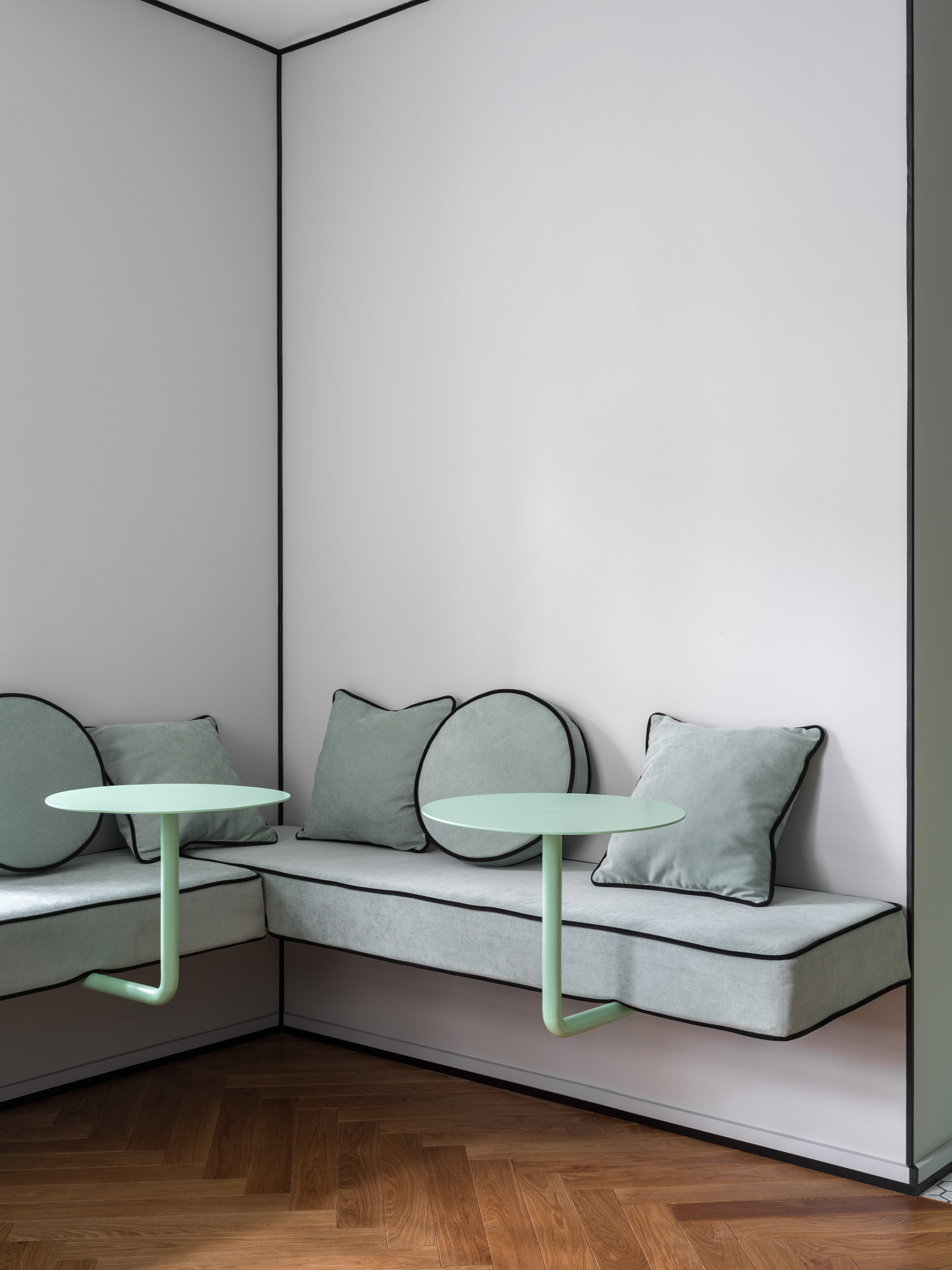 They also shared this conceptual (and borderline ascetic) yoga studio that is, in fact, a new project designed by Nuriev's Crosby Studios.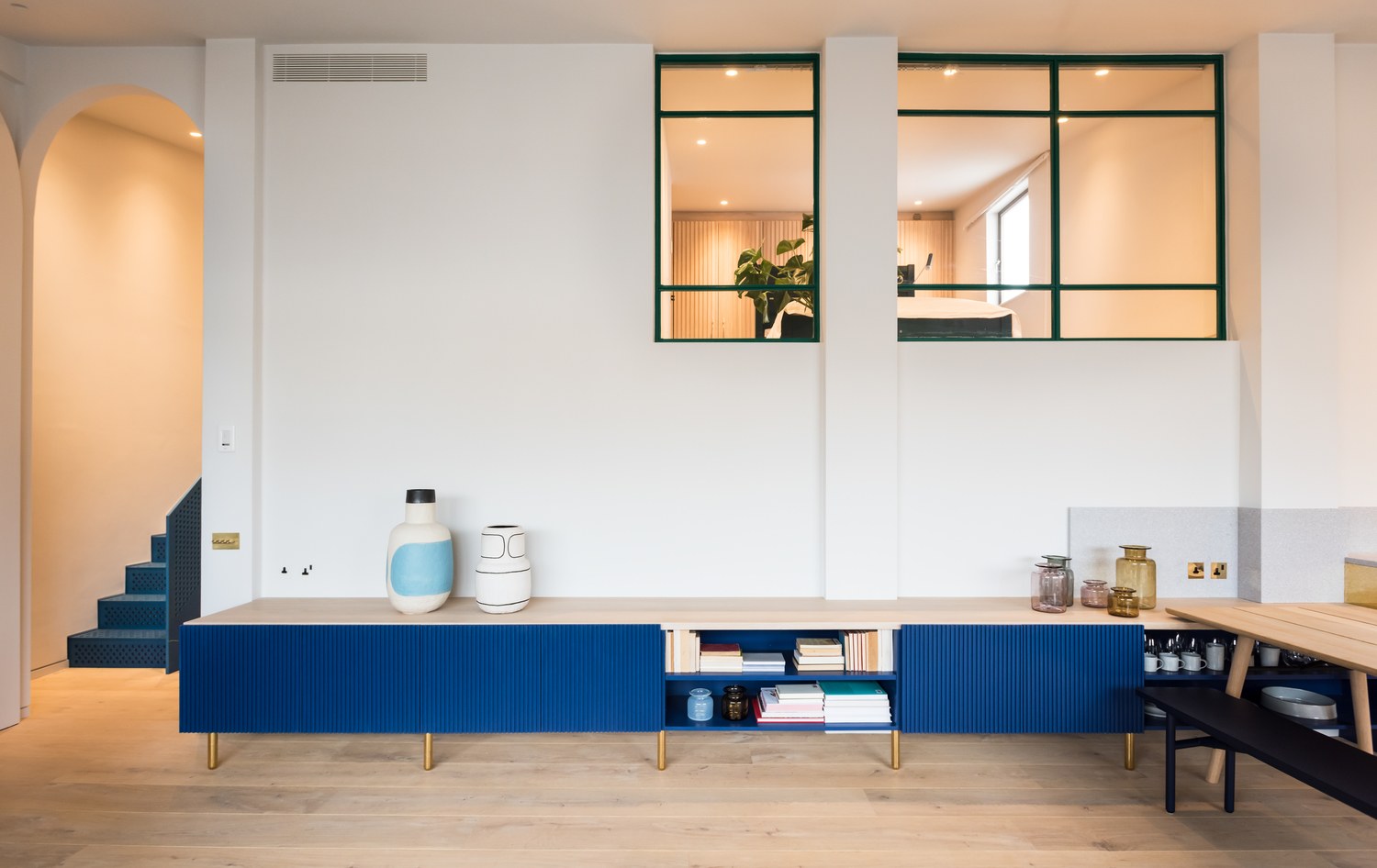 Last but not least, this London project by Studio Ulanowski caught our eye on Clever this week; bright blue and bleached woods are never not good together.