07.30.18
At Home With the Owner of Casa Shop, Our Favorite Store On Instagram
Casa Shop founder Emi Moore has always operated with a voyeur's curiosity about the way other people live. A former associate women's buyer at Need Supply (where she also ran a side project called People In Their Homes) Moore first began collecting vintage goods as a personal hobby — thrifting locally, bidding at auctions, going to estate sales. Six months later, though, she was ready to turn her collection into a business: A thoughtfully presented online store selling vintage objects, Casa Shop maintains a web presence but mostly operates in the manner of Instagram's many "digital auctions," where stores commit to sell to whomever is the first to comment or DM on a post.
Hand-blown vases, iridescent glasses, wicker baskets, onyx bookends — these are a few of the things shoppers can expect to cull (if they move fast, as things often sell quickly) from Casa Shop's oft-changing inventory. With its slender disembodied hand, velvety backgrounds, and slo-mo videos, the shop's visual identity is reminiscent of a powder room from the 1970s or the set of a Michelangelo Antonioni movie. "When I started Casa Shop two years ago," says Moore, "I can't remember any other vintage home-goods shops that were using Instagram. Now there are tons. You have to maintain a strong point of view to last."
When she's not tending to her base in Richmond, Virginia — shooting her latest trove of carnival glass or shipping out orders — you can sometimes catch a glimpse of Moore's buying excursions, as she road-trips through the country one charming estate sale at a time. Otherwise you can find her in the one-bedroom home she shares with her husband, which they moved into only a month ago. Much like her approach to the store, Moore's natural taste in décor centers around refined simplicity and time-honored artifacts that, when truly cared for, leave an impression long beyond their expiration dates. (Click here to sneak a peek at some of Casa Shop's newest offerings!)
PHOTOS BY ETHAN HICKERSON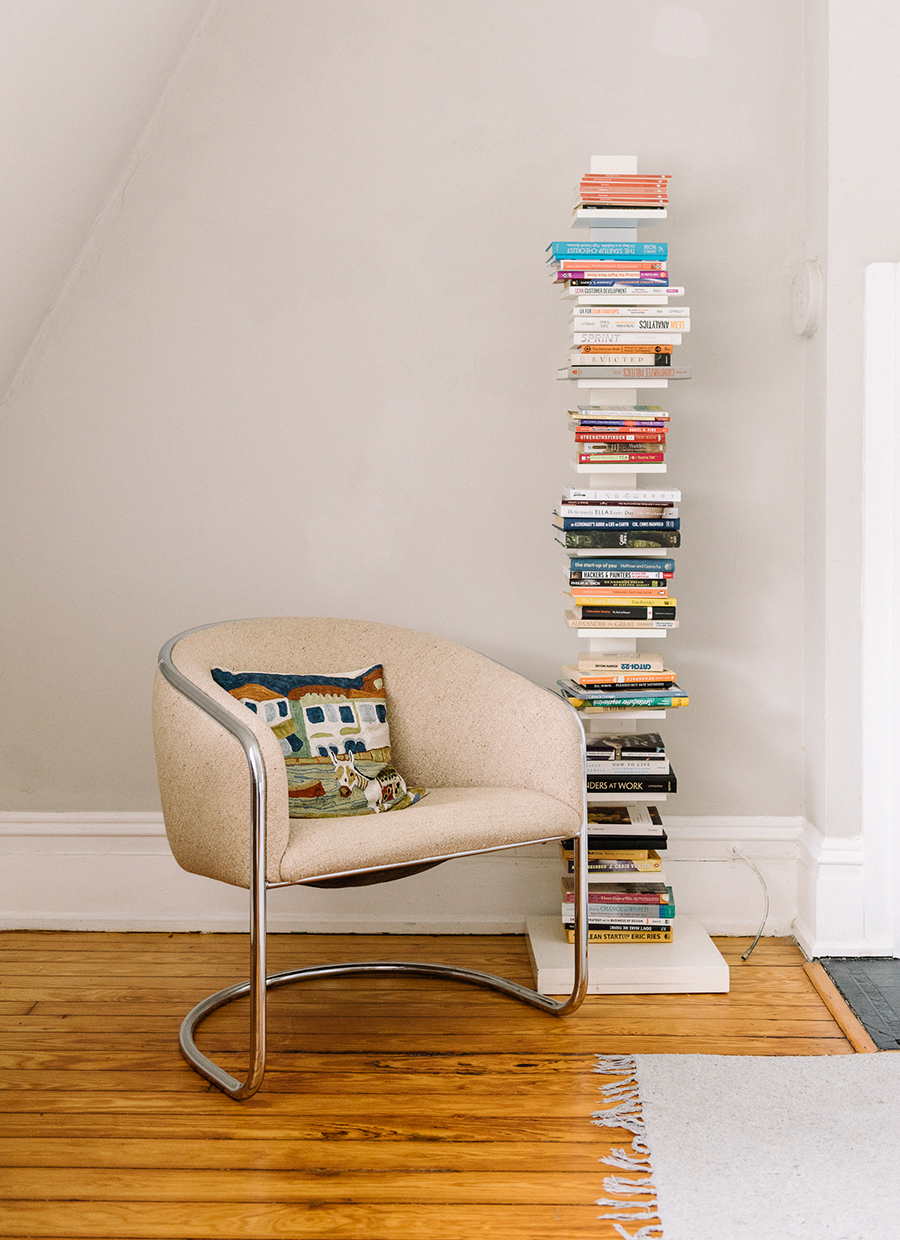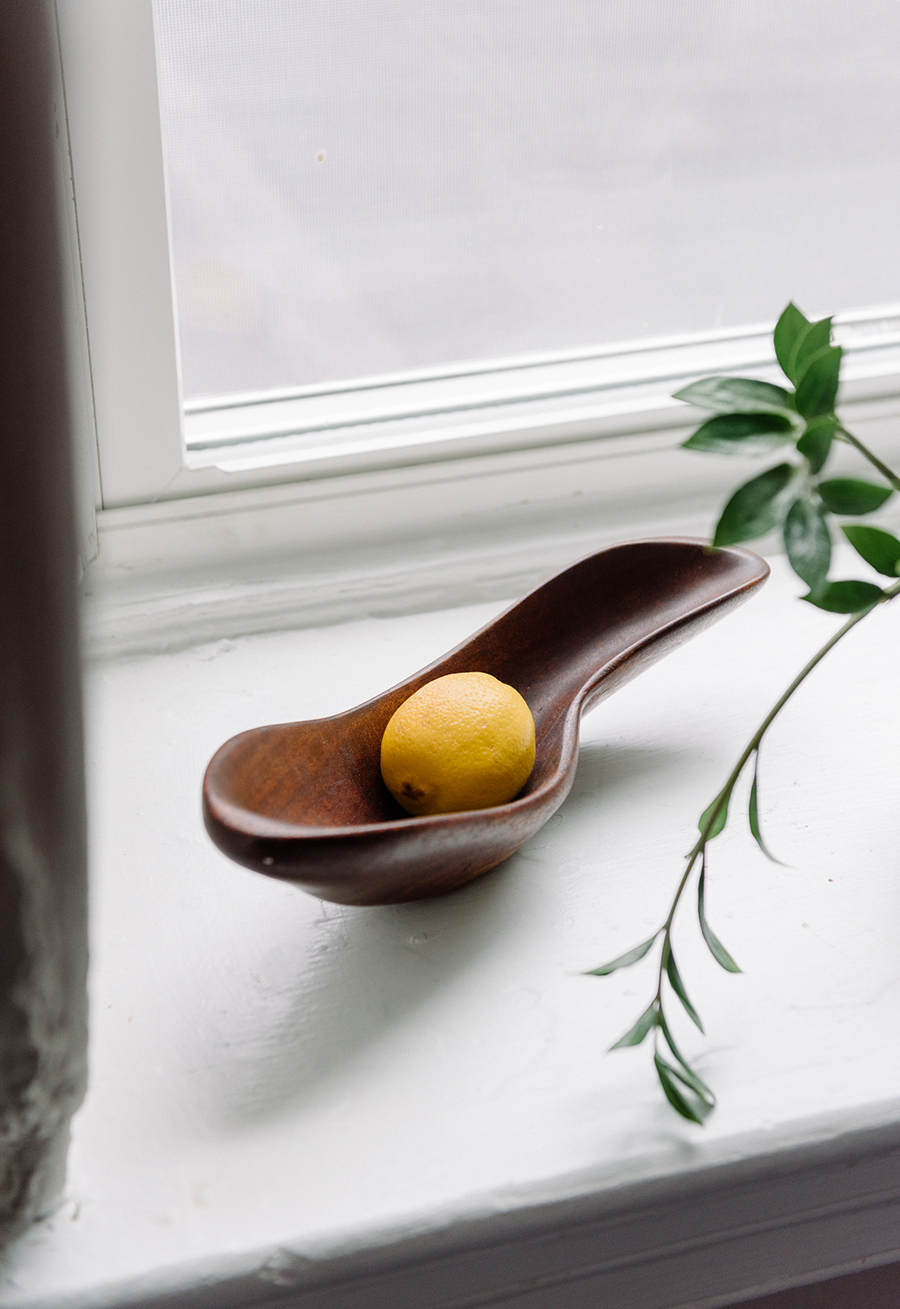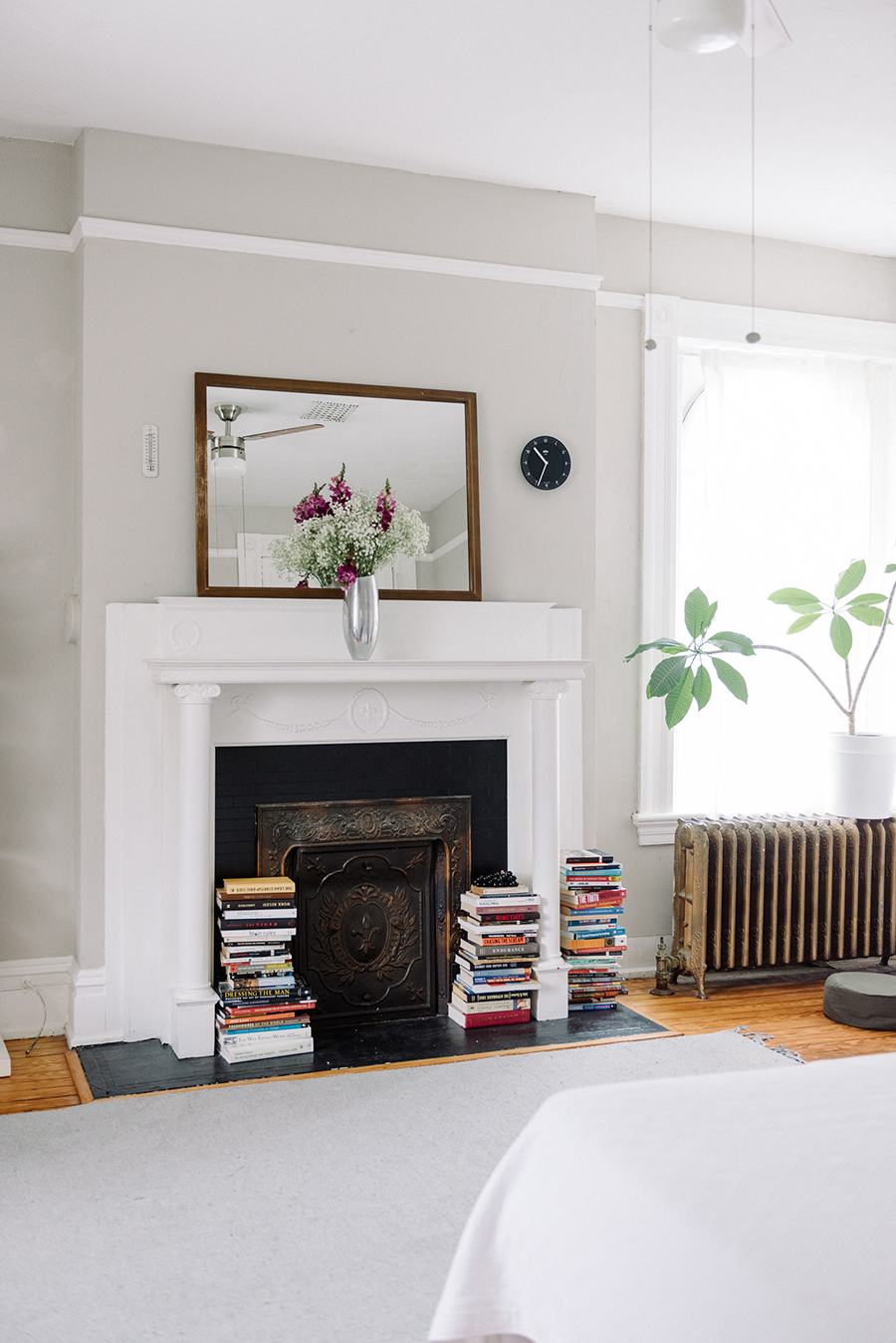 You recently got married and moved in with your husband, whom you'd never lived with before. How was that, merging your tastes for the first time?
My husband brought in a lot of the furniture pieces from his previous apartment; everything else is vintage that I sourced and acts as something of a testing ground for Casa Shop pieces. My husband Remo's aesthetic is quite minimal and masculine. His apartment had a lot of dark wood, framed vintage car posters, a reclining leather chair, no frivolous decor. We kept a lot of his furniture including the couch, bed, and kitchen table and chairs. We moved in a month ago, so it's still quite minimal. I think it's important to take your time building a home and invest in pieces you really like. Hopefully in a year it will be more cohesive.
What's your favorite object in the house?
I have a few favorites. I love our bed frame because Remo made it. The Brancusi-style sculpture I got from a woodworker I found on Etsy. He apologized and gave it to me quite cheap because it's not as 'smooth' as it should be, but I love it and it is now doubling as my hat stand. The pastel artwork is by Remo's dad, who's a talented German artist. I'm holding the wall space above the couch for a larger scale piece by him, we just need to figure out how to get it here from Germany. The framed photos I picked up in Albuquerque a few days after we married in Santa Fe. They were taken in the '70s I think and remind me of our time together on the road in the Southwest.
You mentioned Brancusi. Who are some of the other artists, designers, or time periods you resonate with most?
Barbara Hepworth, Isamu Noguchi, Le Corbusier, Gae Aulenti, Alvar Aalto, Picasso, Matisse, Enzo Mari… I'm currently drawn to color, abstract shapes, modernism, and Italian things.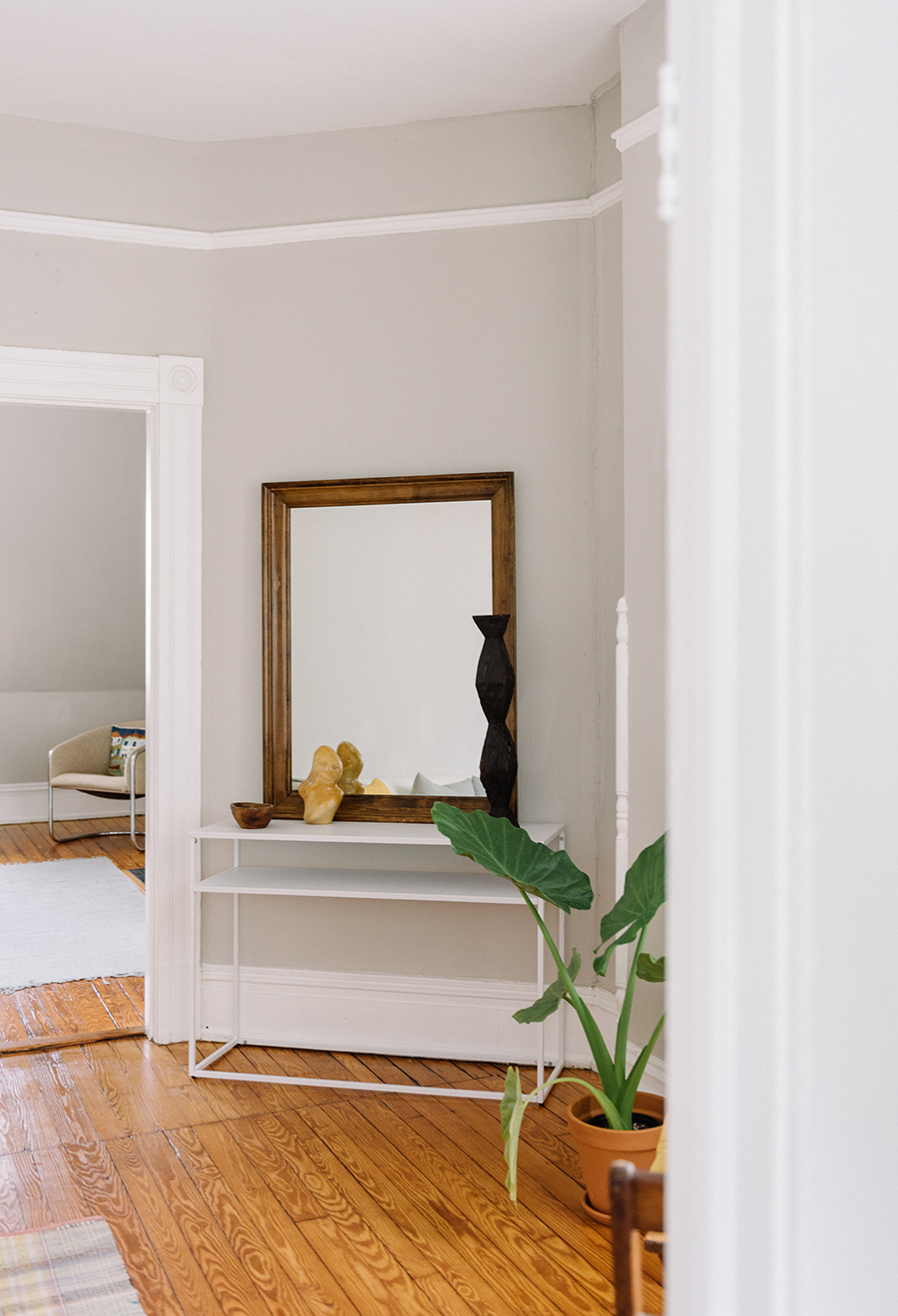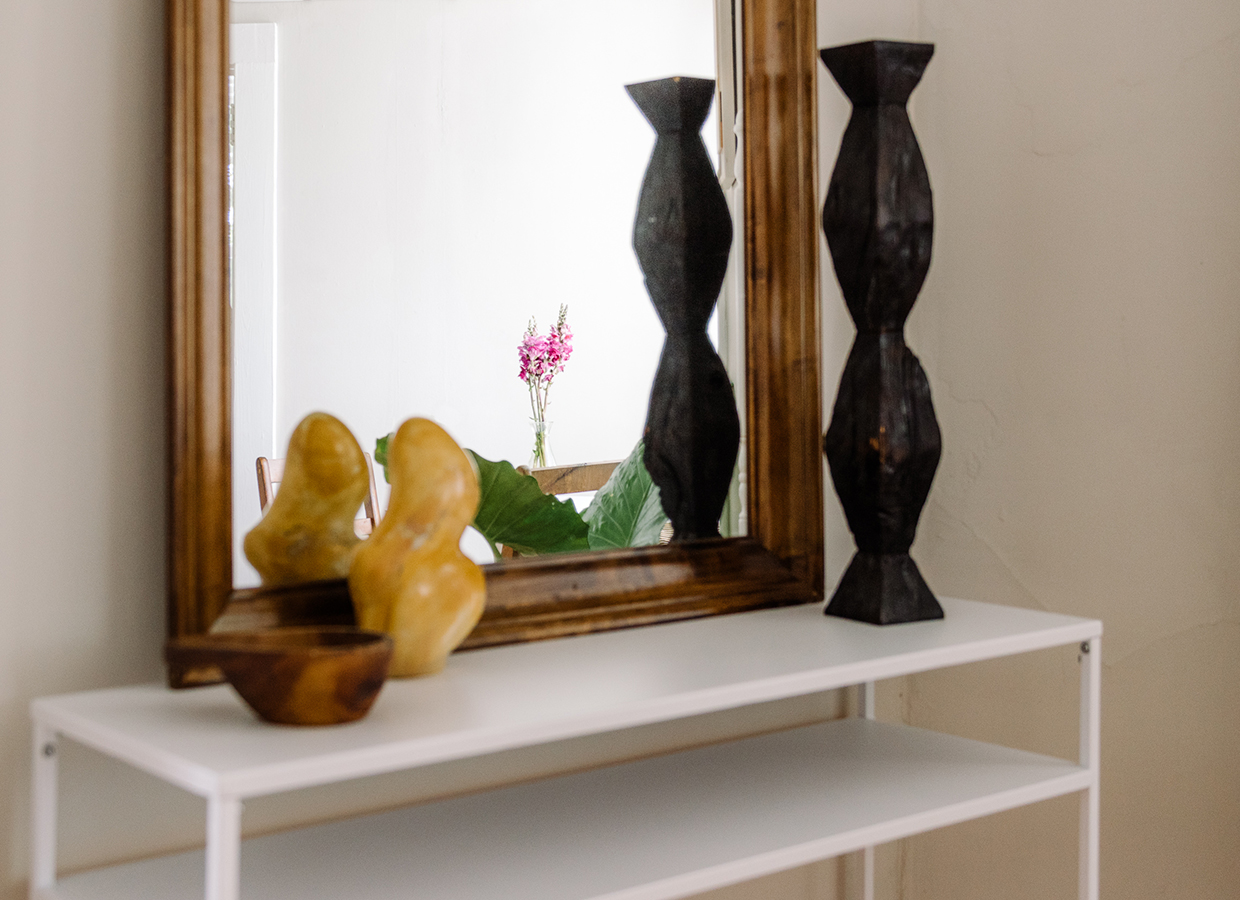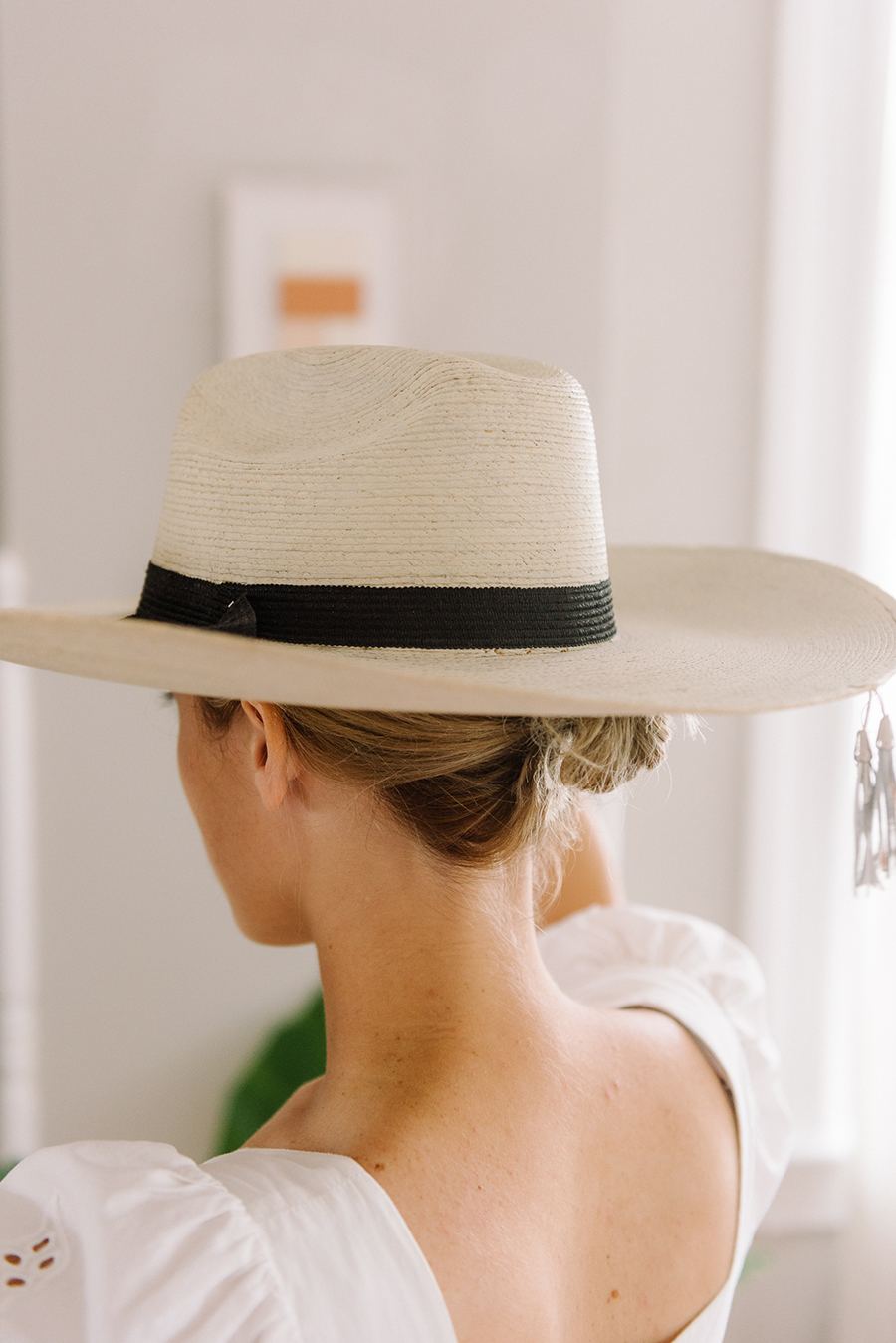 How do you come to a conclusion about what to buy for the store?
It's pretty intuitive. I'm drawn to color and material first. Right now, it's lots of lucite, glass, and marble. Then I keep in mind demand — what has sold well in the past — and build on that. I think it's important to have a balance of new, surprising pieces alongside the pieces you know will sell: bookends, abstract sculptural pieces, vases, candlestick holders, onyx pieces.
Social media is your main mode of business. How did you first feel about that going into it? How do you navigate balancing between your personal account and your business?
It was nerve-wracking putting my ideas out into the social media world, and I was hesitant to start the shop in the beginning. Now it's been a solid two years and it's mostly great. I love the immediate interaction with customers, but I'm still learning to manage the always being 'on' aspect. I keep my accounts fairly separate, and rarely post on my personal.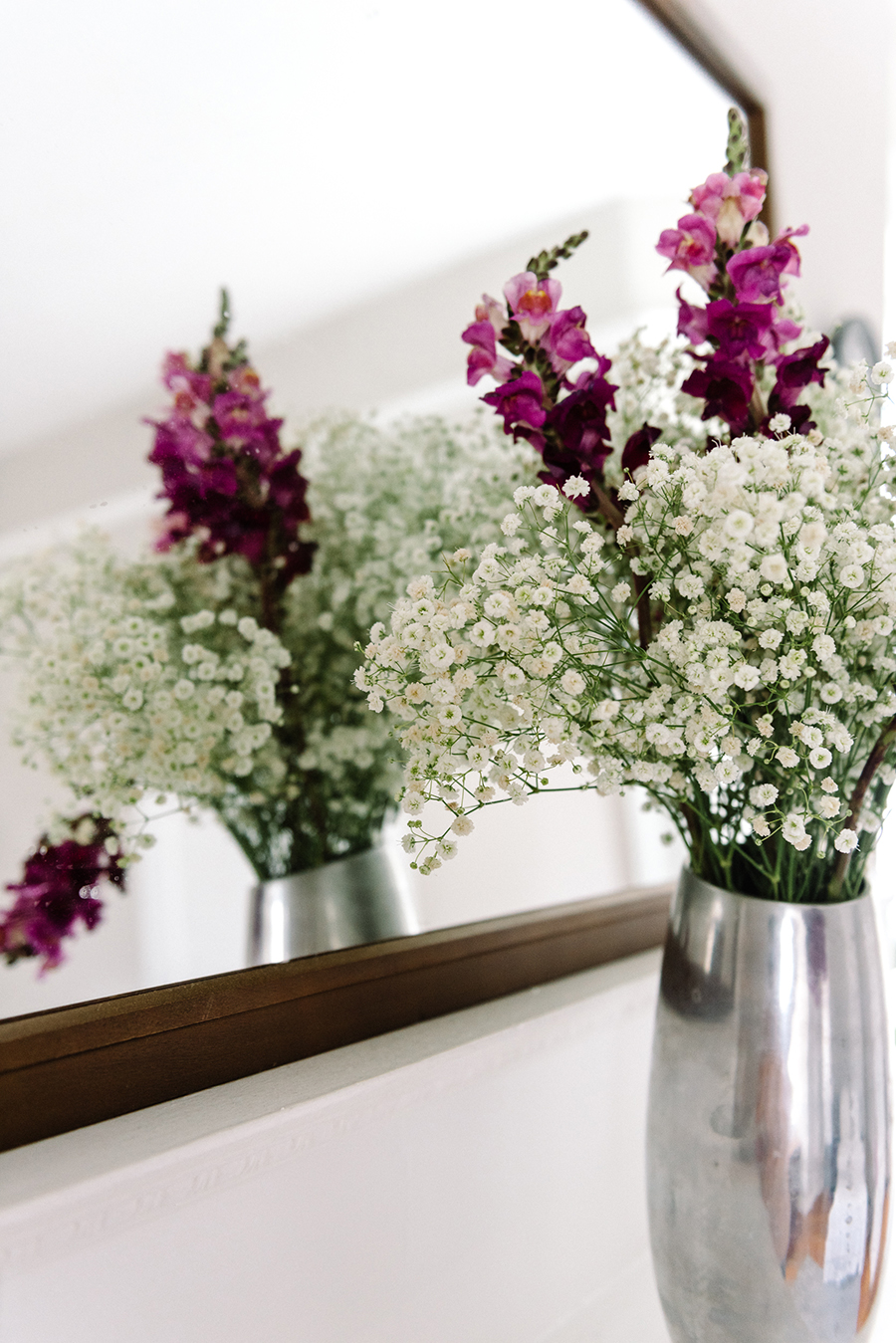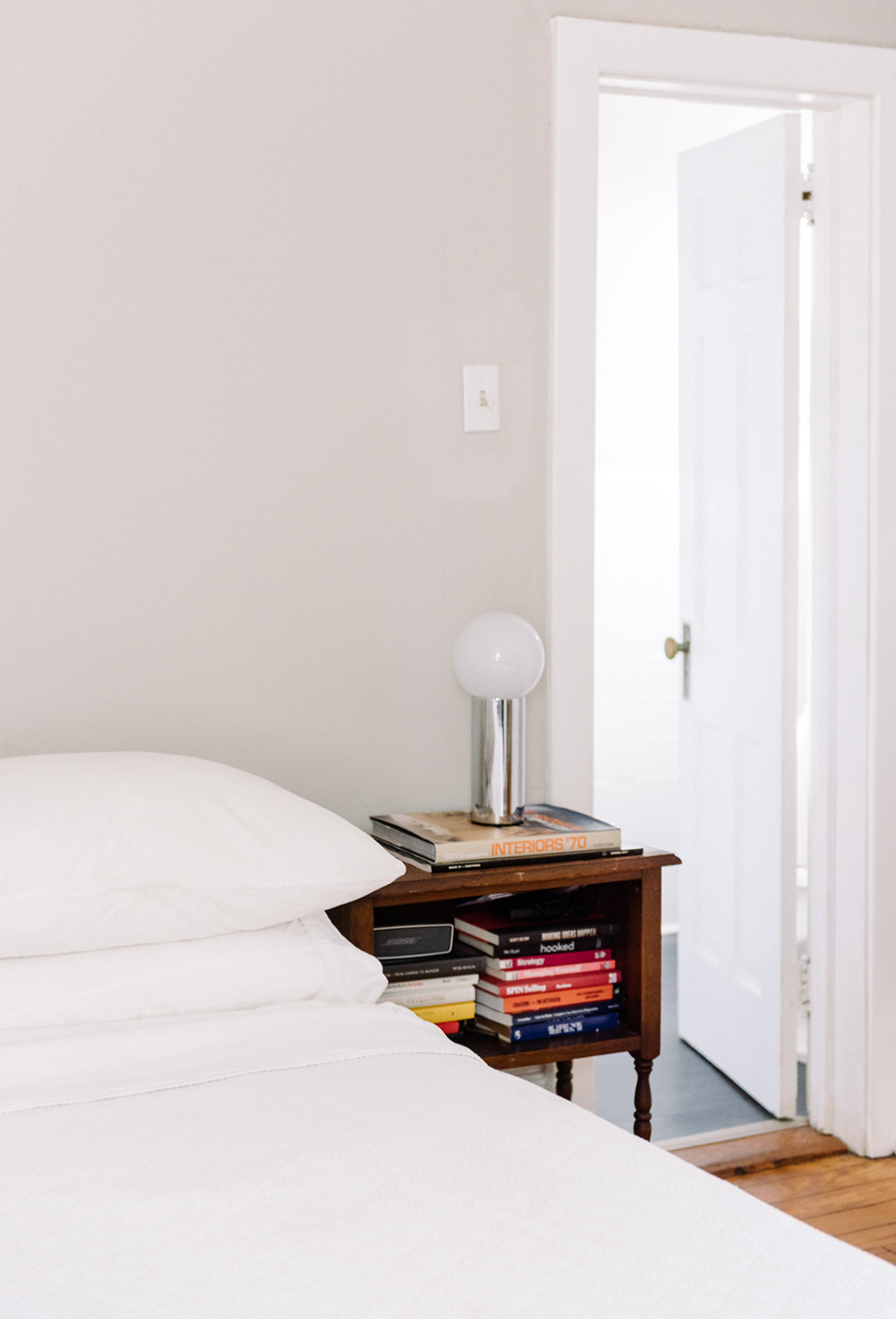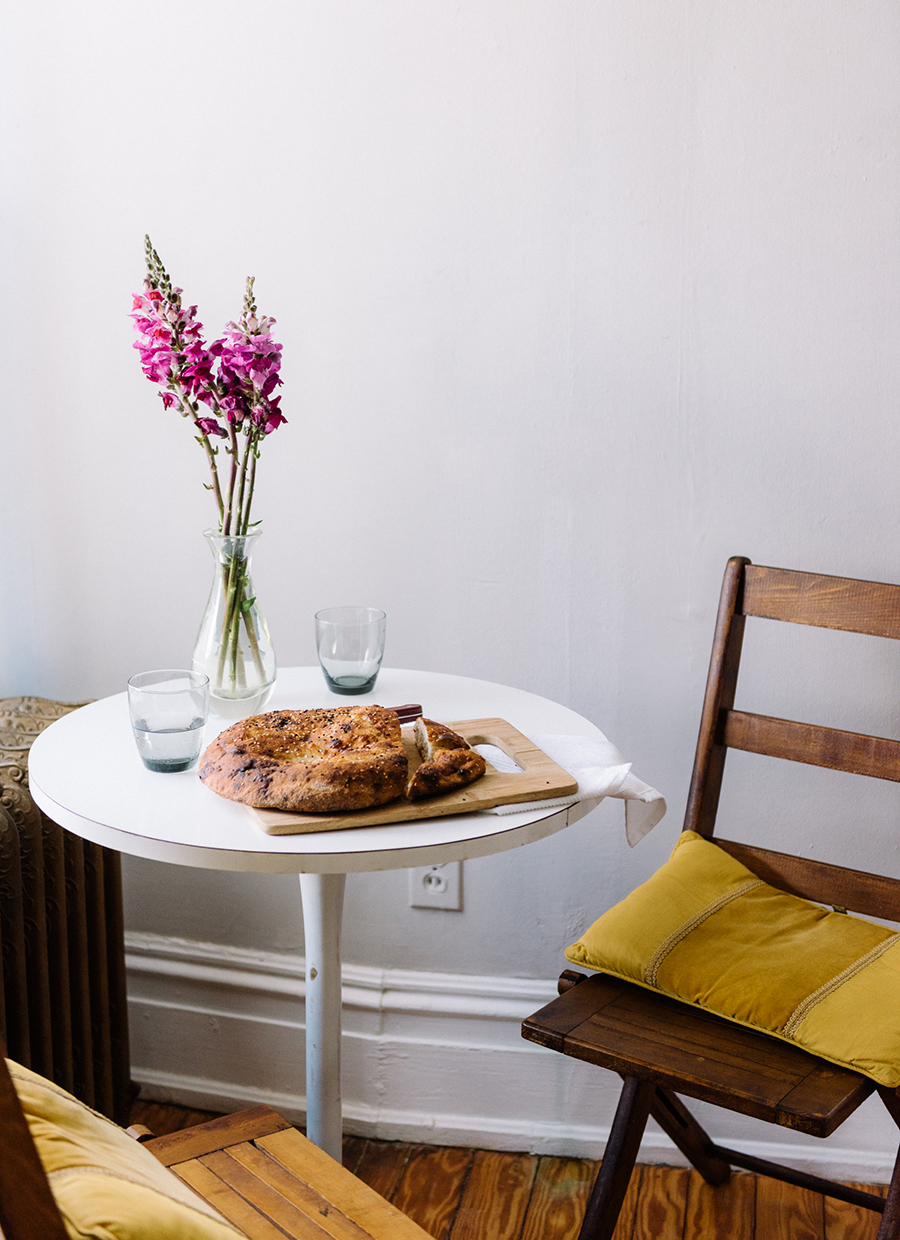 What are some of the routines or habits you stick with to stay feeling focused while running your own business?
I had been doing Casa Shop on the side for a year before I quit my job and focused on it full-time. The transition was fairly easy but it took some time to get used to the idea of not having a steady paycheck or going into an office with co-workers everyday. It's a bit strange working solo so much.
I travel a lot so it's hard to establish routines but I try to keep a regular schedule when I am in town: getting into the office around 8 and leaving by 5. Coupled with focusing on my health and taking a day off every once in a while.
How do you usually spend your time at home?
I spend my time at home hanging out with my husband. Home used to be a bit chaotic when my office space was there; now that work is separate it's a place to relax at the end of the day.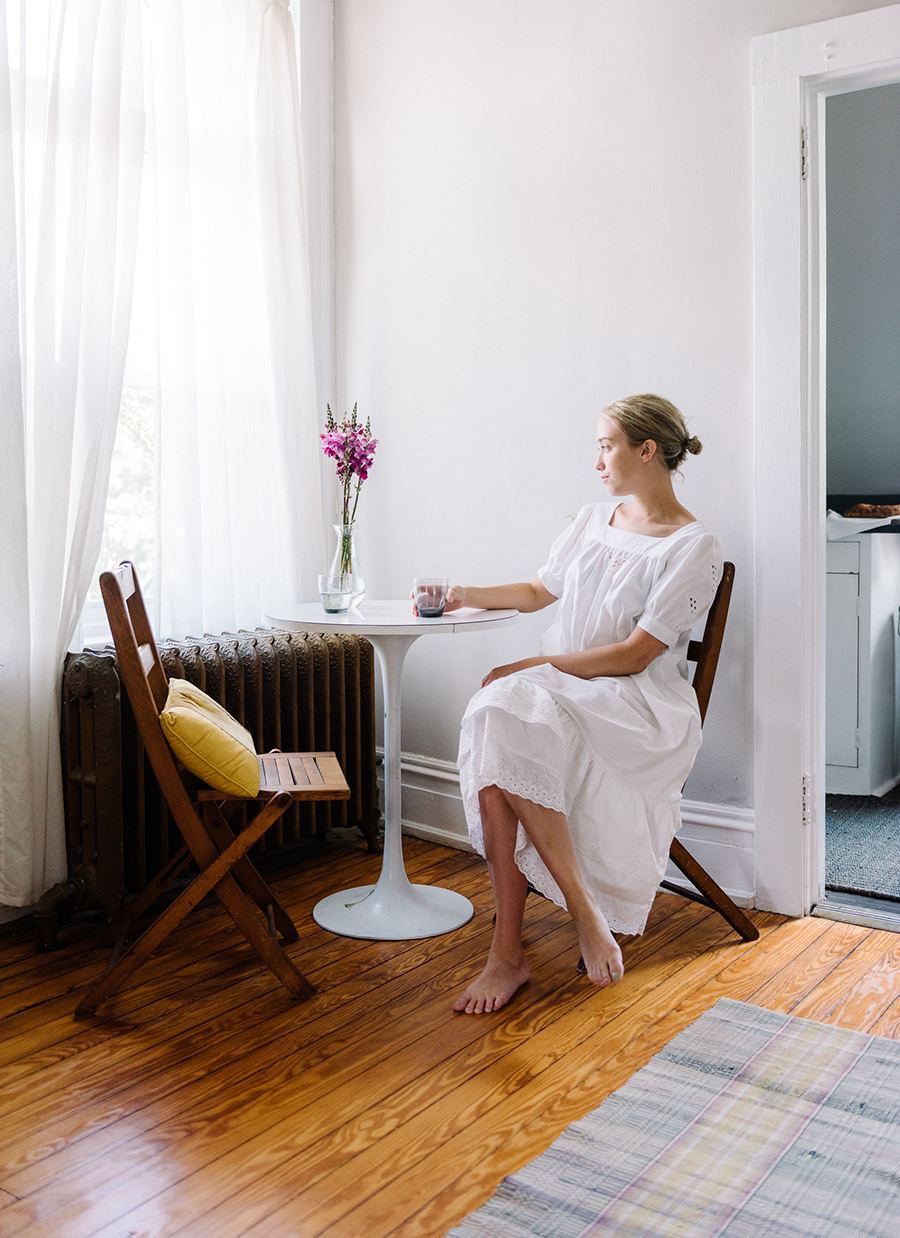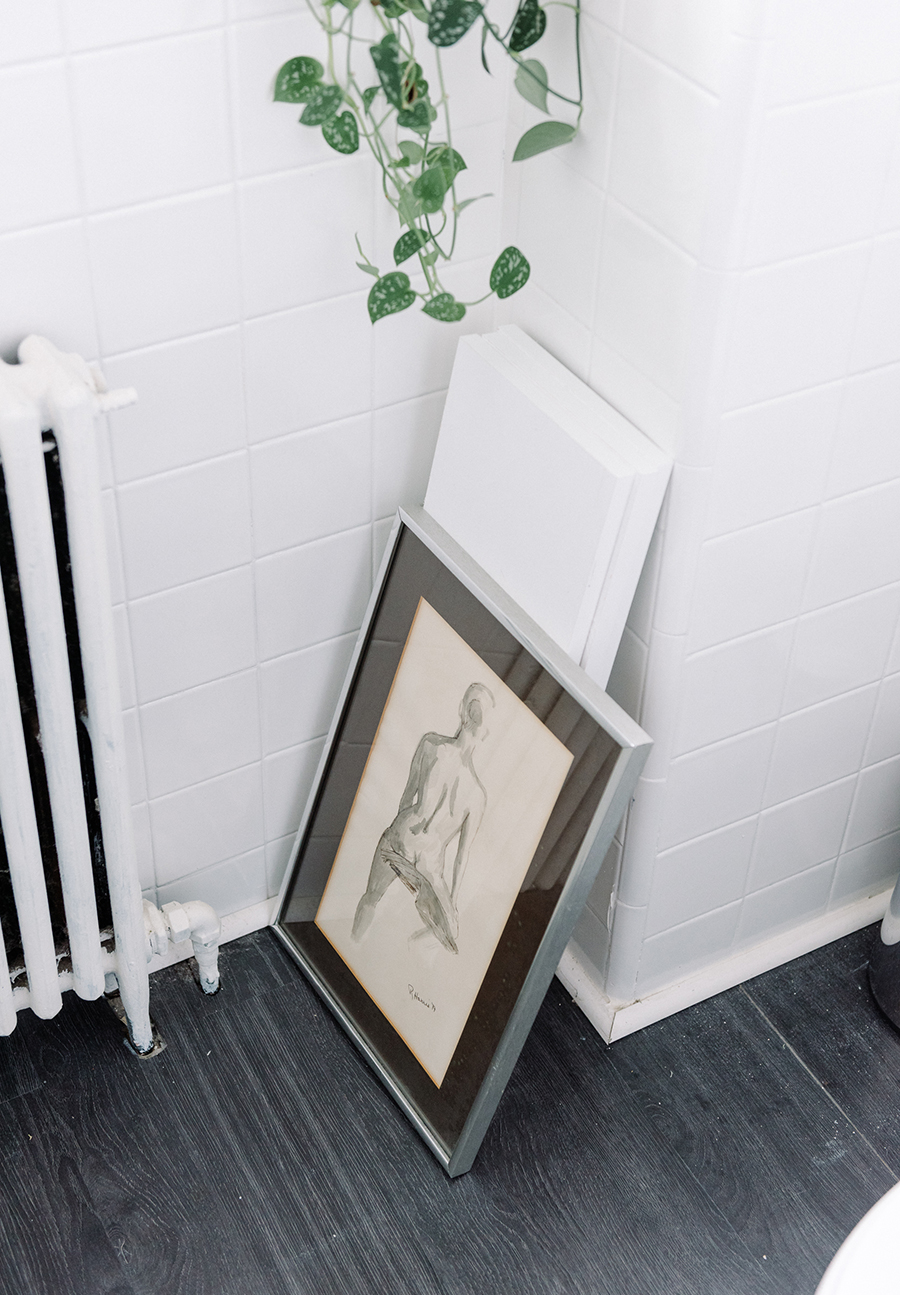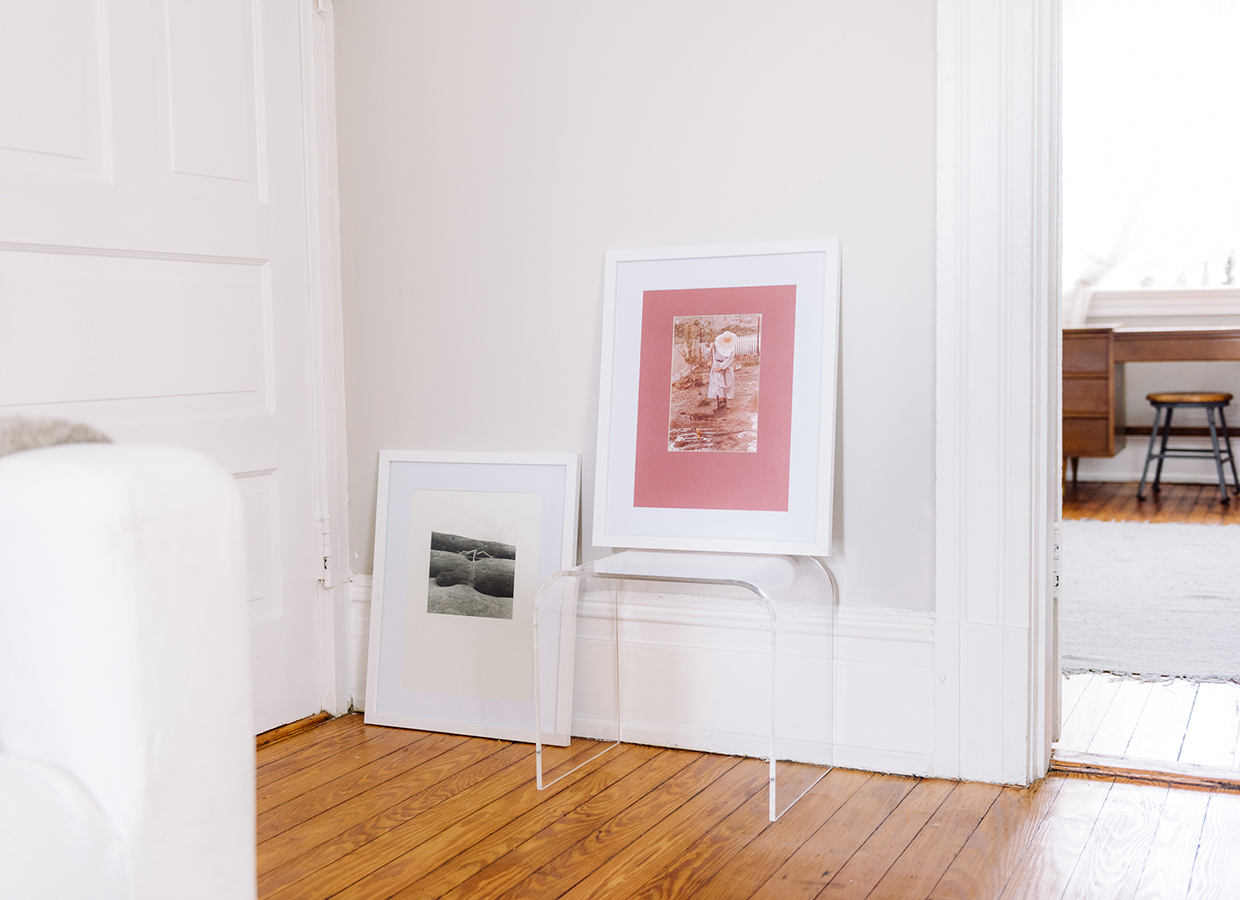 When you go to estate sales, do you feel like you learn about the people who once lived there?
Yeah. Oftentimes, there are books and mementos and everything's set up the same as if they lived there. You get an idea of how they arranged their home, and what was important to them.
Do you think aesthetic choices accurately portray the type of people we are?
I think so, especially if a person has lived in a house for a long time. I just moved into my house, so it's not who I am just yet, but you can get a sense of a person's life story if they've been in a place for 50 years.
Do you have any anecdotes to share about a memorable place you visited for a buying trip?
I can't say I have a favorite place, because I have so many. A recent trip that stands out was Greece. We were in Athens for my birthday last year and found this dreamy street filled with old European antiques. I found out pretty quickly the language barrier and my clearly being American was going to hinder my negotiating abilities. I ended up getting a few pieces and probably paid too much. Planning to go back someday soon with a local guide and extra suitcase.