04.06.18
The Swiss Artist Turning Photographs and Digital Renderings Into High-End Carpets
Growing up in the '90s in Switzerland, Nadja Stäubli always had an analog camera with her. "I ended up studying photography at the University of Arts in Switzerland, and, for my thesis project, I wanted to work with a different medium then simple photography," explains the founder of the cult-favorite rug company Schoenstaub. Stäubli dug around to find a high-density weaving machine that could translate the grain of her 35mm film into knots on a rug, and, through family connections, ended up finding the only one that could do it in the world. The idea was to produce a single carpet for a gallery; it was such a success, Stäubli decided to turn the enterprise into a full-fledged company.
In the years since, Stäubli has converted everything from her own photography to digital renderings to fine drawings to Hubble Telescope images into woven carpets, printed towels and hand-painted ceramics and pillows. Schoenstaub is a combination of Stäubli's last name and a friend with whom she started the project with years ago, but the name also means "beautiful dust" in German — which seems an apt aesthetic description of Stäubli's wild, often unexpected, wares. Typically inspired by different cultures' aesthetics, like Japan and Colombia, Stäubli's also found inspiration in collaborating with other artists. For instance, the Terrazzo Project x Schoenstaub collection features red and blue carpets that look at though they were framed slabs of the speckled material; another favorite collection was created in collaboration with the German creative studio Haw-Lin. We recently spoke to Stäubli to find out more.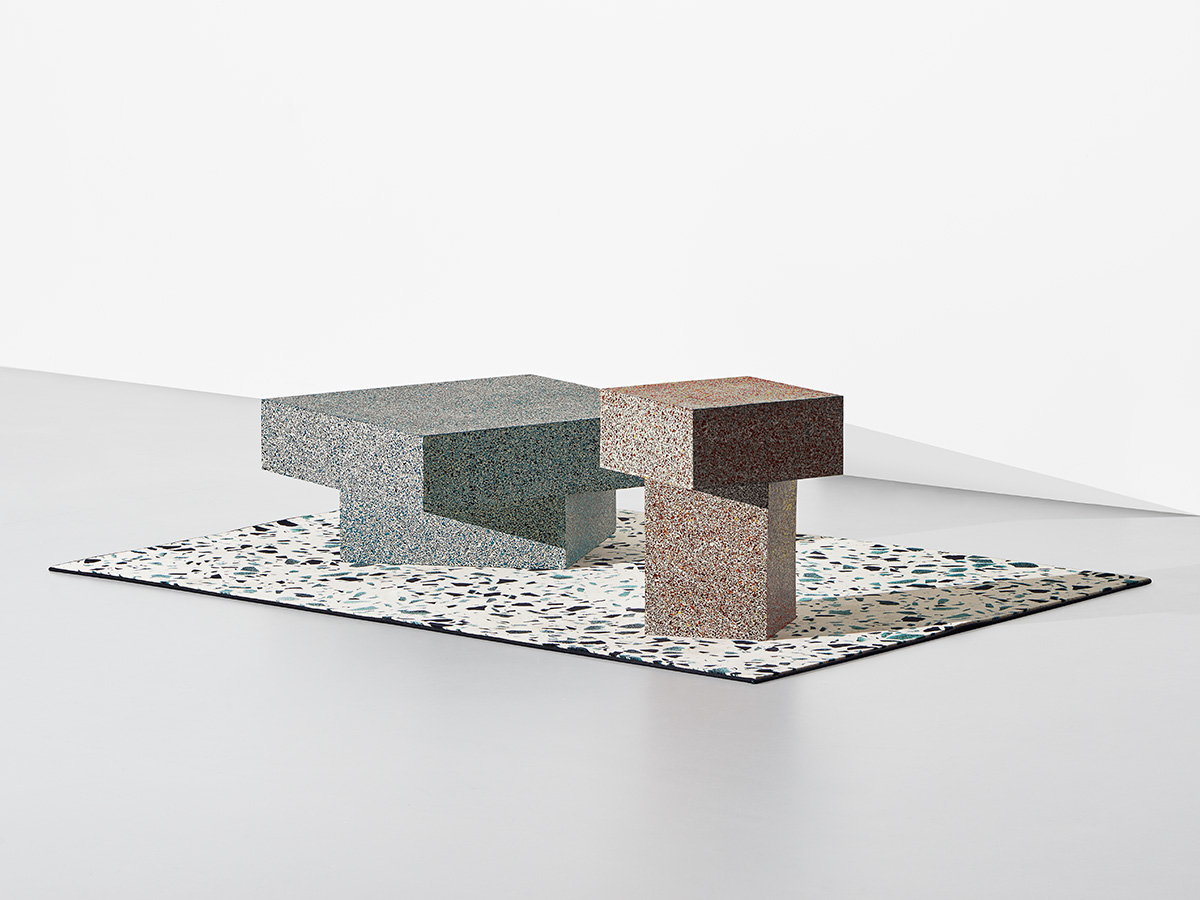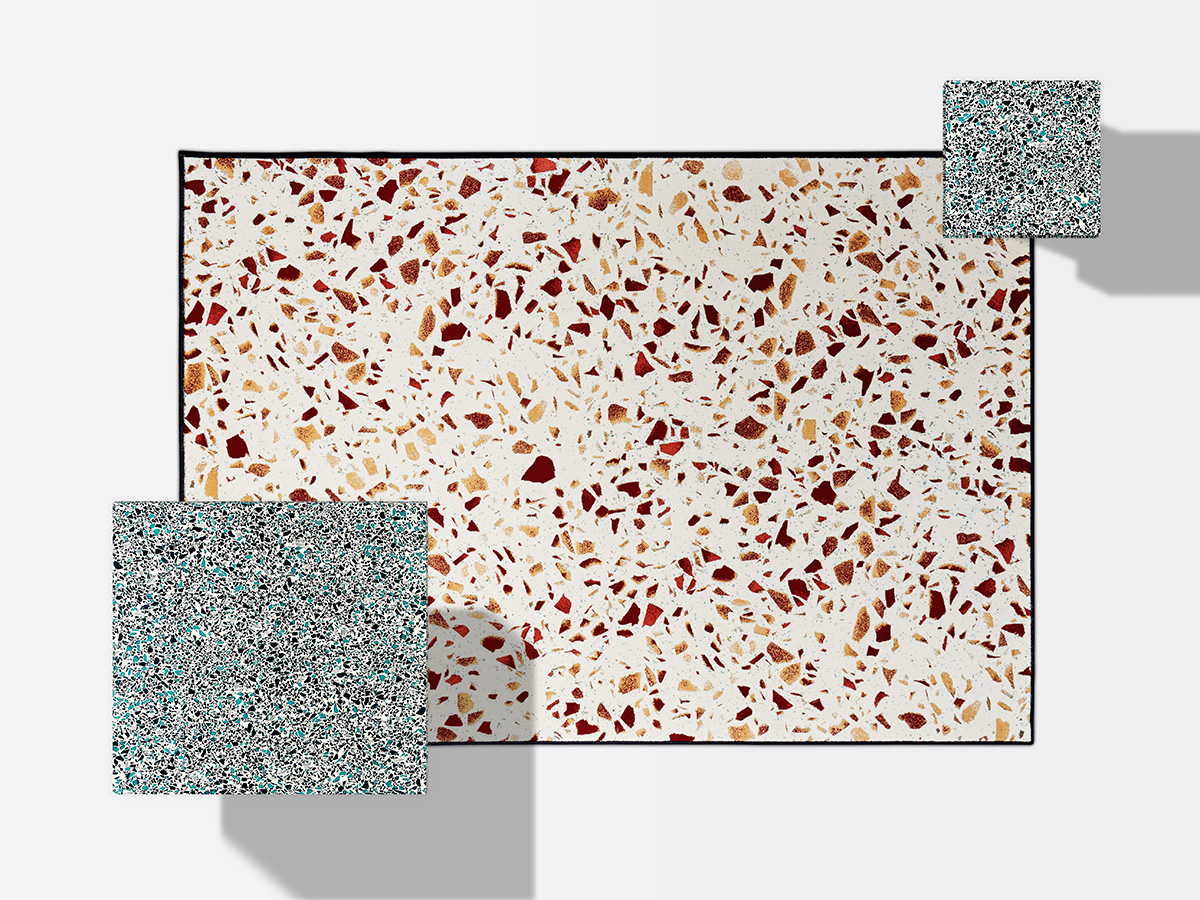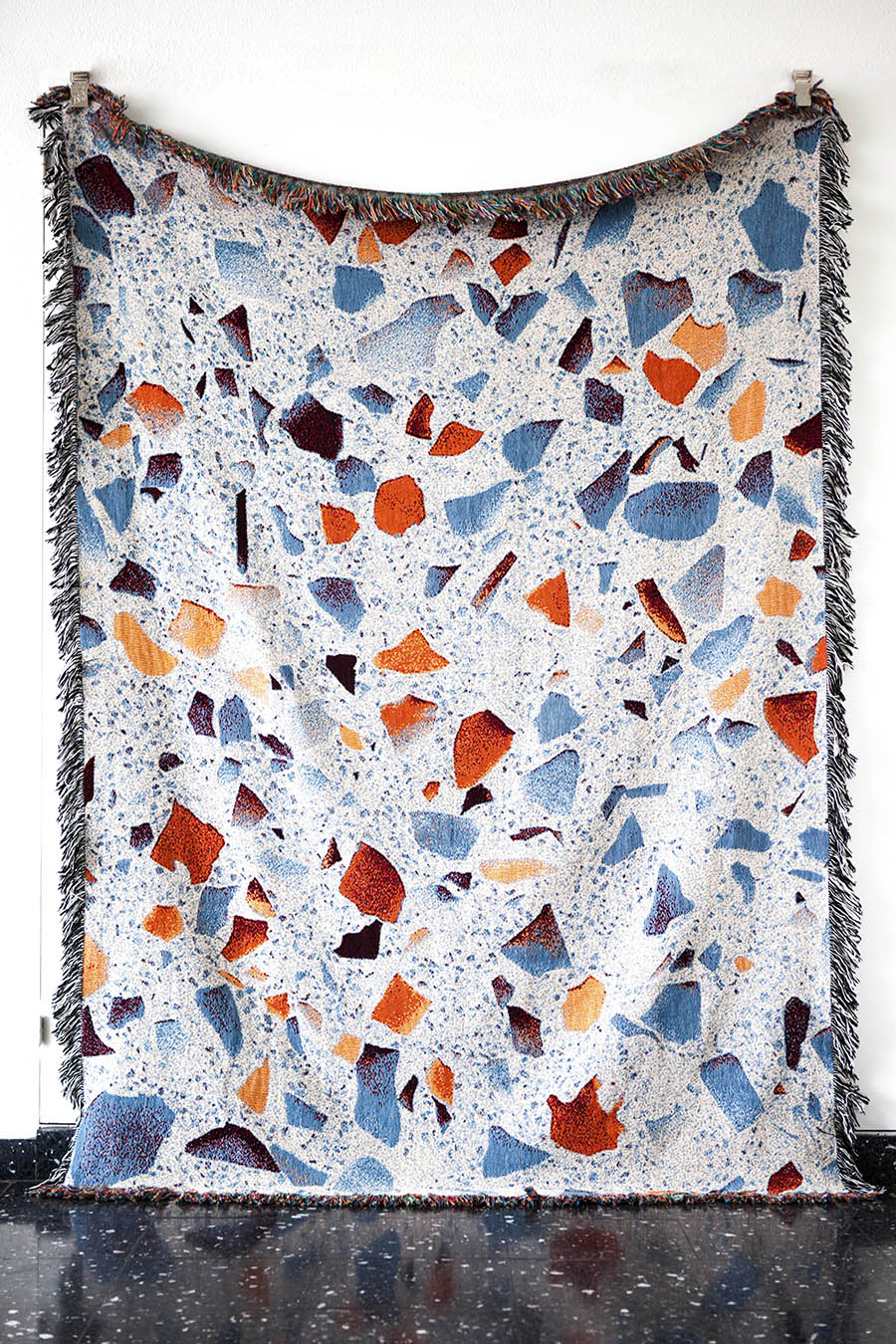 Describe your most recent collection and what inspired it. 
We've done a lot of collaborations recently, and that's something I love to do. The possibilities and exchanges are so surprising every time; the chance to work with great people who always become friends and work in different media and come up with new products is very exciting. I was able to design the carpets and wallpapers for a new hotel in Switzerland where I used a lot of 35mm photography and hand drawn designs. Another project was a collaboration with a clothing and soap manufacturer, I had the chance to "design" the smell of the soap, which was very nice to work with new senses. In addition, we also have artist collaborations with Sang Bleu and New Tendency on the horizon.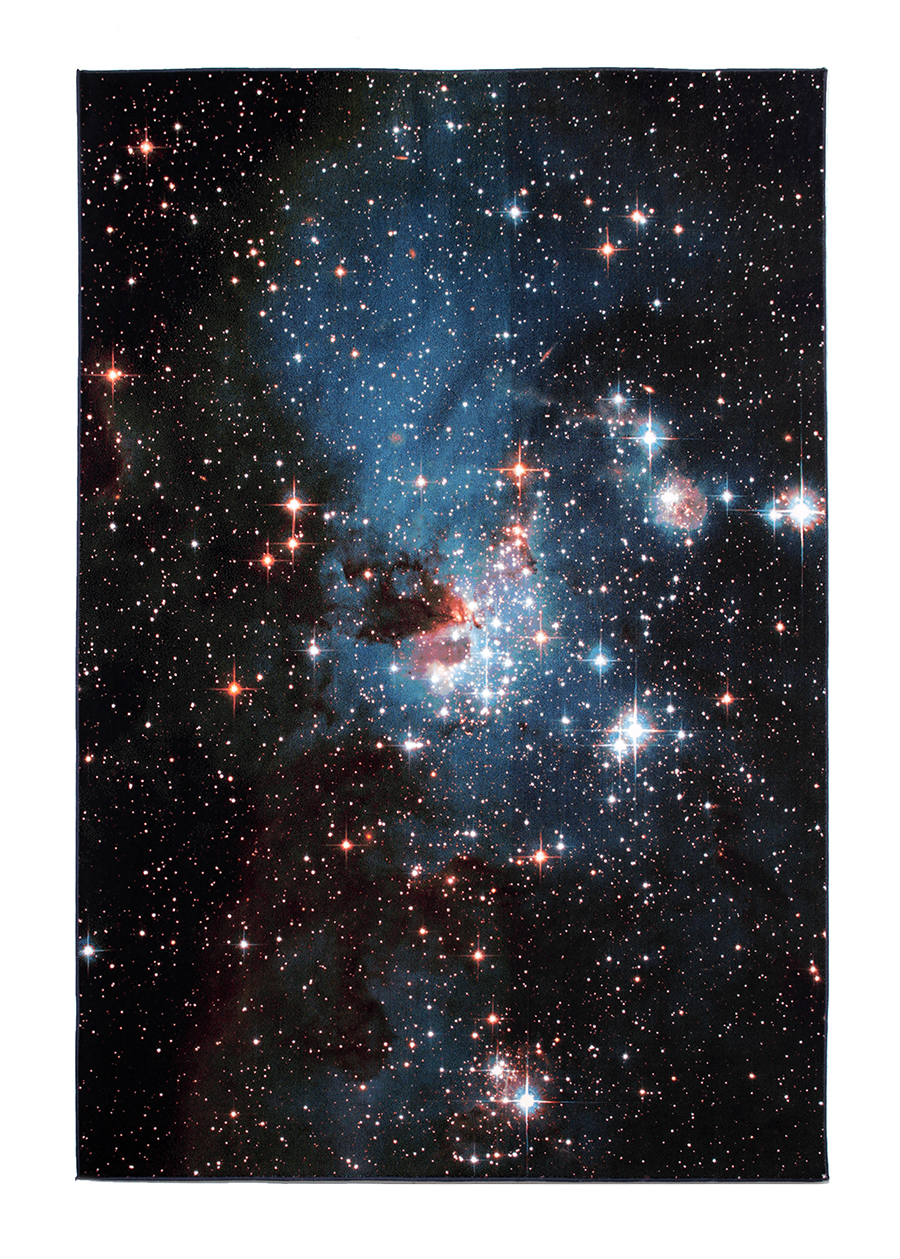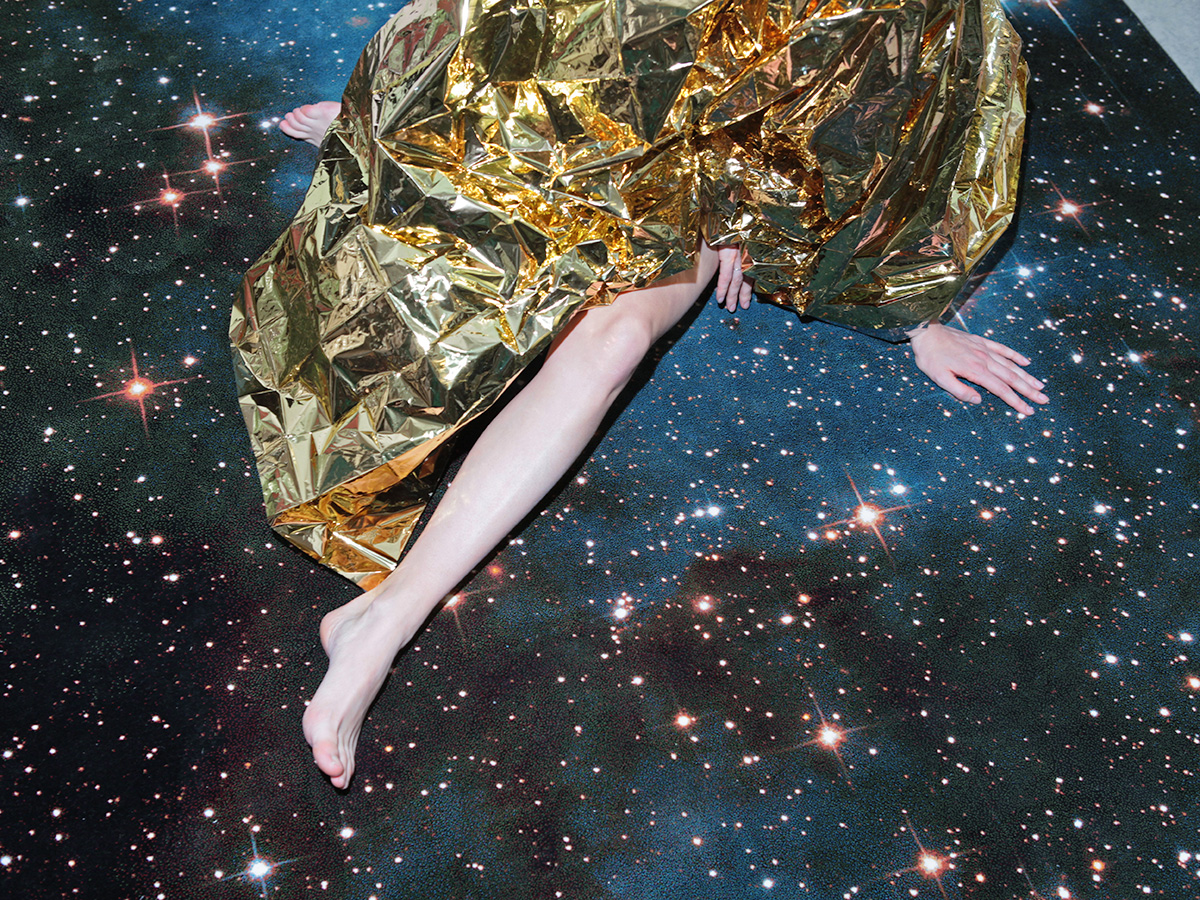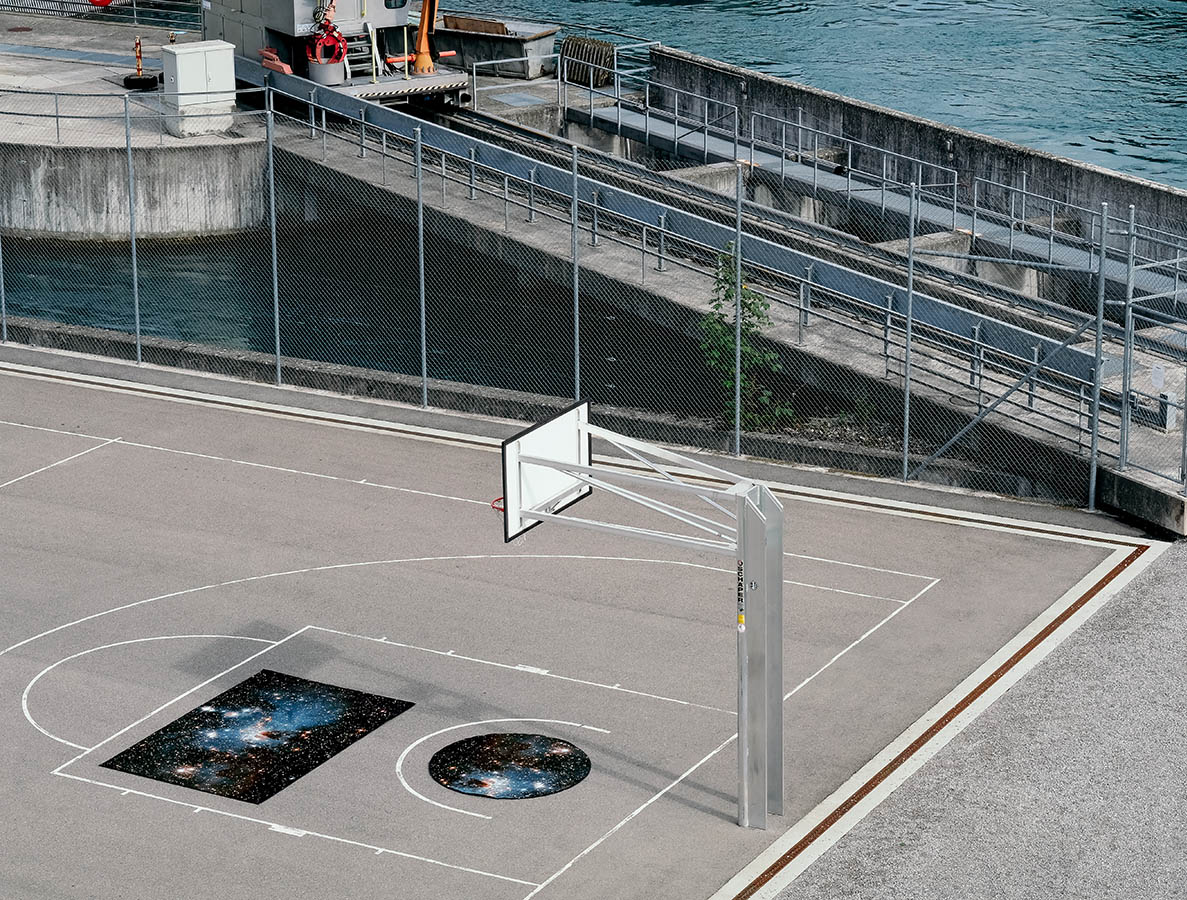 What's your dream project? What would you make if you had an unlimited budget? 
I think I would love the opportunity to combine all of my passions into one huge project — for example designing a collection or collaboration with a big fashion label like Issey Miyake or Comme des Garcons. And maybe have a team shoot a video for it with a great musician like Solange or Outkast performing while there's a super dope party going on? Ha, I have no idea. I would love to work together with many more great labels/teams/designers and to develop Schoenstaub into a respected, recognized interior label.
With an unlimited budget, I would definitely buy a huge production center and knitting machines somewhere warm, hire lots of talented people, support crafts from all over the world, and expand my label to a nice brand with a good variety of products and the nicest catalogues you've seen.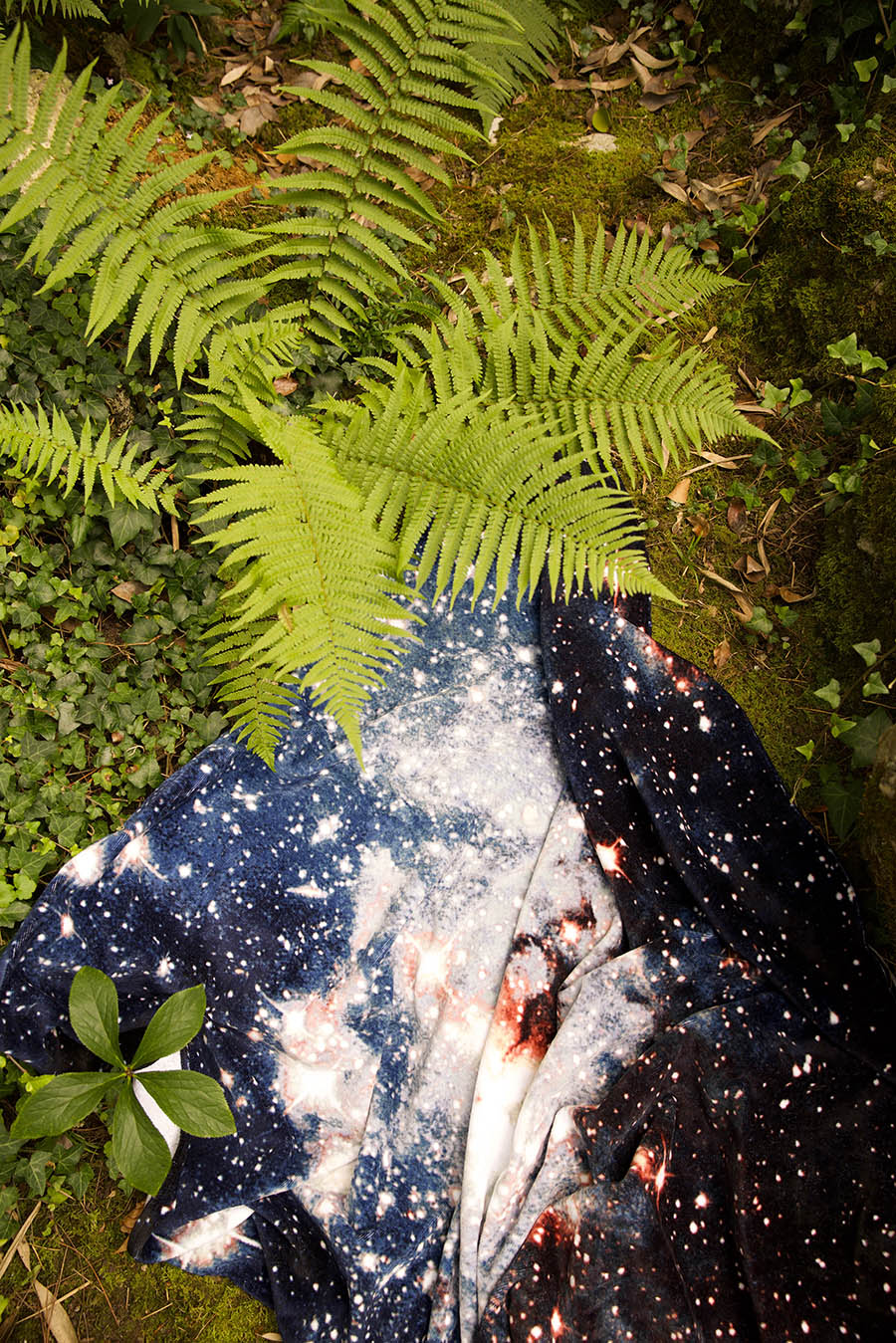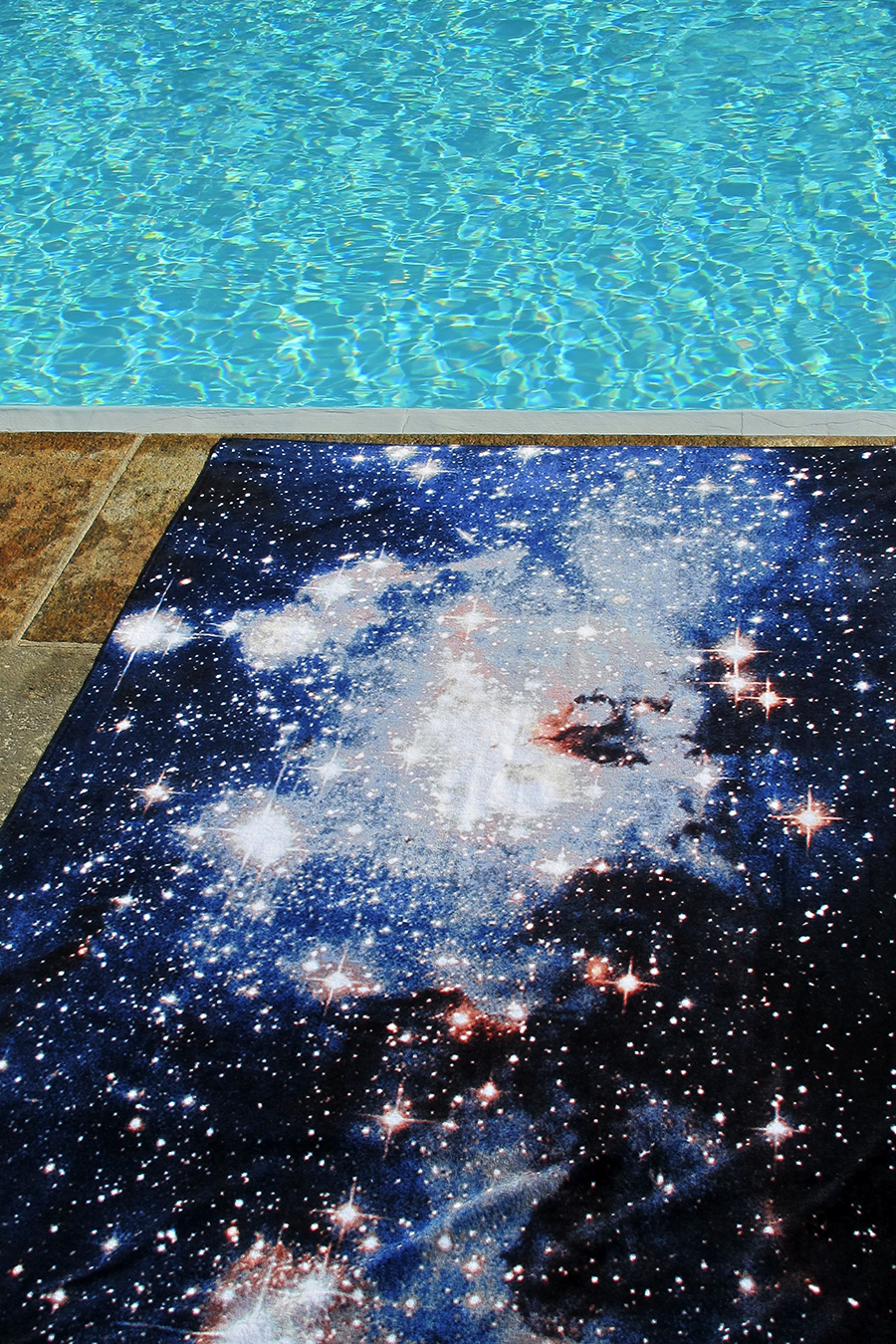 Tell us one thing that's been inspiring you lately and why. 
This year I had the chance to travel a lot, and I was really inspired by the different aesthetics I encountered everywhere. Japan and Colombia really left a big impression on me, as different as they are.
Who is your design or art hero?
I have so many I can't even start to list them. From great icons to young artists, I am often overwhelmed by how much good stuff is out there. But I studied photography, and William Eggleston has always been a hero.