04.04.18
Register Now to Attend Our 2018 Sight Unseen OFFSITE Show
We're excited to share the details of our fifth annual Sight Unseen OFFSITE fair, a showcase of furniture and objects by the most exciting names in contemporary design. From May 17-20, you can visit us at 201 Mulberry Street in New York, plus a dozen satellite venues around downtown Manhattan that will also be hosting content, including Opening Ceremony, 3.1 Phillip Lim, Roll & Hill, and Creatures of Comfort.
At our 201 Mulberry Street hub, we're shifting our focus from individual designer presentations to group exhibitions and curated projects. In our partner venues, we've selected a dozen top design studios to debut their 2018 collections. We'll also be making our second-ever printed design week magazine, available for free at all participating venues. Check out our brand new website — made with Cargo — for our lineup and visitor information.
The 2018 show is free to attend and open to the public, but you can register for entry in advance to save time at the door. We've also made a very limited number of tickets available for purchase to attend our VIP preview and party, which are otherwise strictly by invitation only.


The lineup for Sight Unseen OFFSITE 2018 will include the following highlights:
—An exhibition pairing 14 high-profile furniture and interior designers with 14 high-profile creatives in food, fashion, art, film, and music to create design objects that will be sold in a benefit sale on 1stdibs. Participants include Kelly Wearstler, Tyler Hays, Rafael de Cardenas, Home Studios, Seth Rogan, Jason Schwartzman, Kelly Behun, Narciso Rodriguez, and Liam Gillick.
—The third edition of Norway x New York, a long-distance collaboration between American and Norwegian design studios, selected and paired by Sight Unseen to create and present new work
—The second annual OFFSITE Selects, a group exhibition featuring new works by nearly 30 international designers hand-picked by Sight Unseen's editors, including Ben Barber, Yield, Another Human, Other Kingdom, RIES, Bravo, Formabesta, and Iacoli & McAllister
—The launch of a limited-edition wallpaper line from online art purveyor Twyla, for which Sight Unseen has chosen five painters to transform the images of five architectural photographers into high-end luxury wall coverings
—New furniture and lamps by Moving Mountains x Giselle Hicks, plus the debut of a new rug collection by Cold Picnic, presented in partnership with Levi's Made & Crafted
—A suite of sustainably-minded furniture designed by Kim Markel using recycled plastic packaging from Glossier
—An immersive room installation by Steven Bukowski in collaboration with artist Hannah Bigeleisen
—An upholstered furniture series by Vonnegut/Kraft with fashion designer Mary Ping that's meant to showcase the capabilities of textile start-up Weft, which lets users design and purchase custom jacquard fabrics that are woven on demand in the U.S.
—A collection of ceramic drinking vessels created by students at the School of the Art Institute of Chicago
—A dozen designer presentations at partner venues around Manhattan, including:
Furniture, objects, and clothing by Opening Ceremony x Crosby Studios at Opening Ceremony New York
Sheepskin and wood furniture by Ben and Aja Blanc at 3.1 Phillip Lim
Lounge chairs by Dowel Jones x Tom Hancocks at Coming Soon
Hand-woven metallic rugs by Alex Proba at Roll & Hill
Glass sculptures by Iacoli & McAllister x John Hogan at Samuji
A site-specific rug by Grain at The Primary Essentials
Colorful chairs and tables by Studio Say/So at Creatures of Comfort
An immersive tile installation by Alex Proba x Elyse Graham at Anthom
A Block Shop reading room at Hesperios
An installation inspired by Japanese Rock Gardens by Slash Objects at Retrosuperfuture
The third edition of the Shaker-inspired exhibition Furnishing Utopia at DWR
We hope you'll join us in May!
Image at top: Neotenic lounge by Jumbo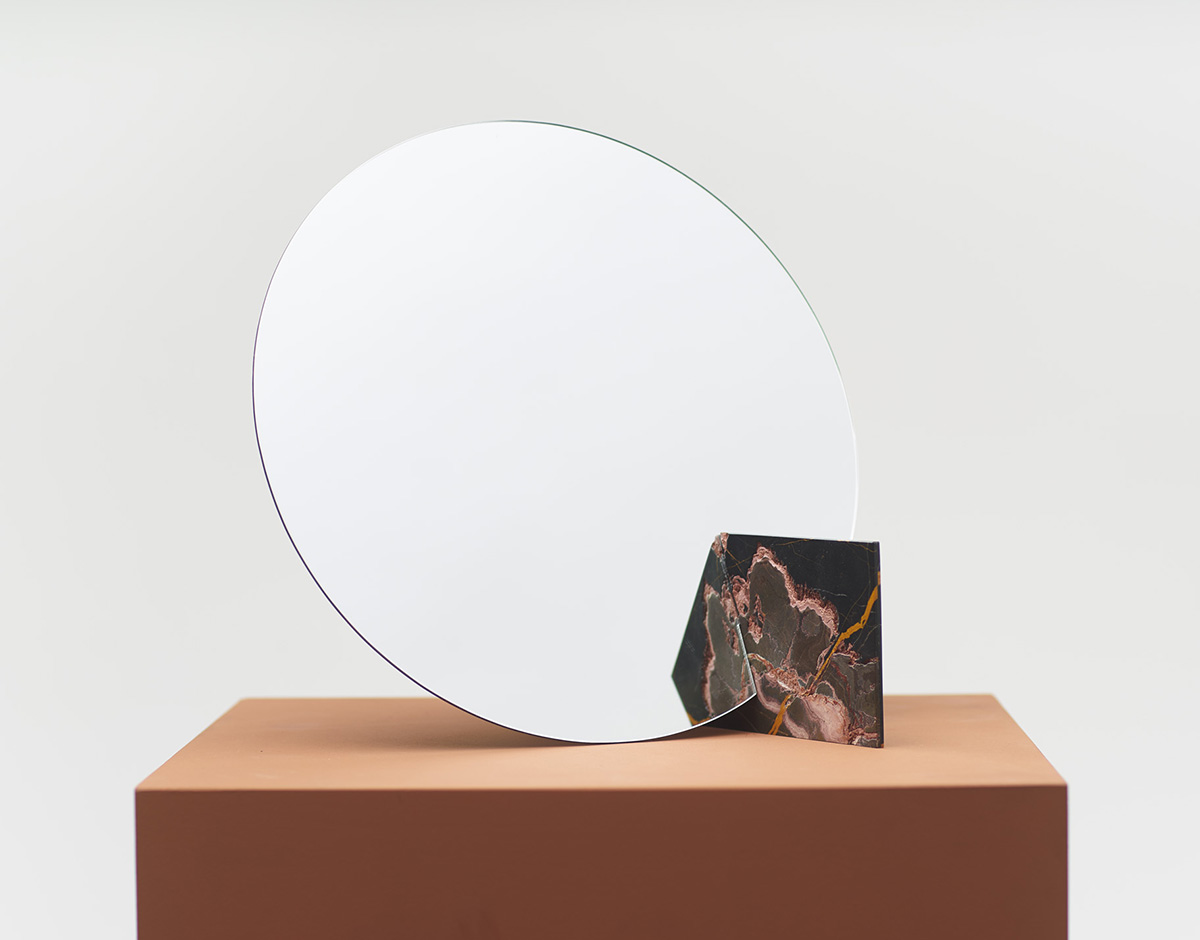 Autem Mirror by Bellamoli Studio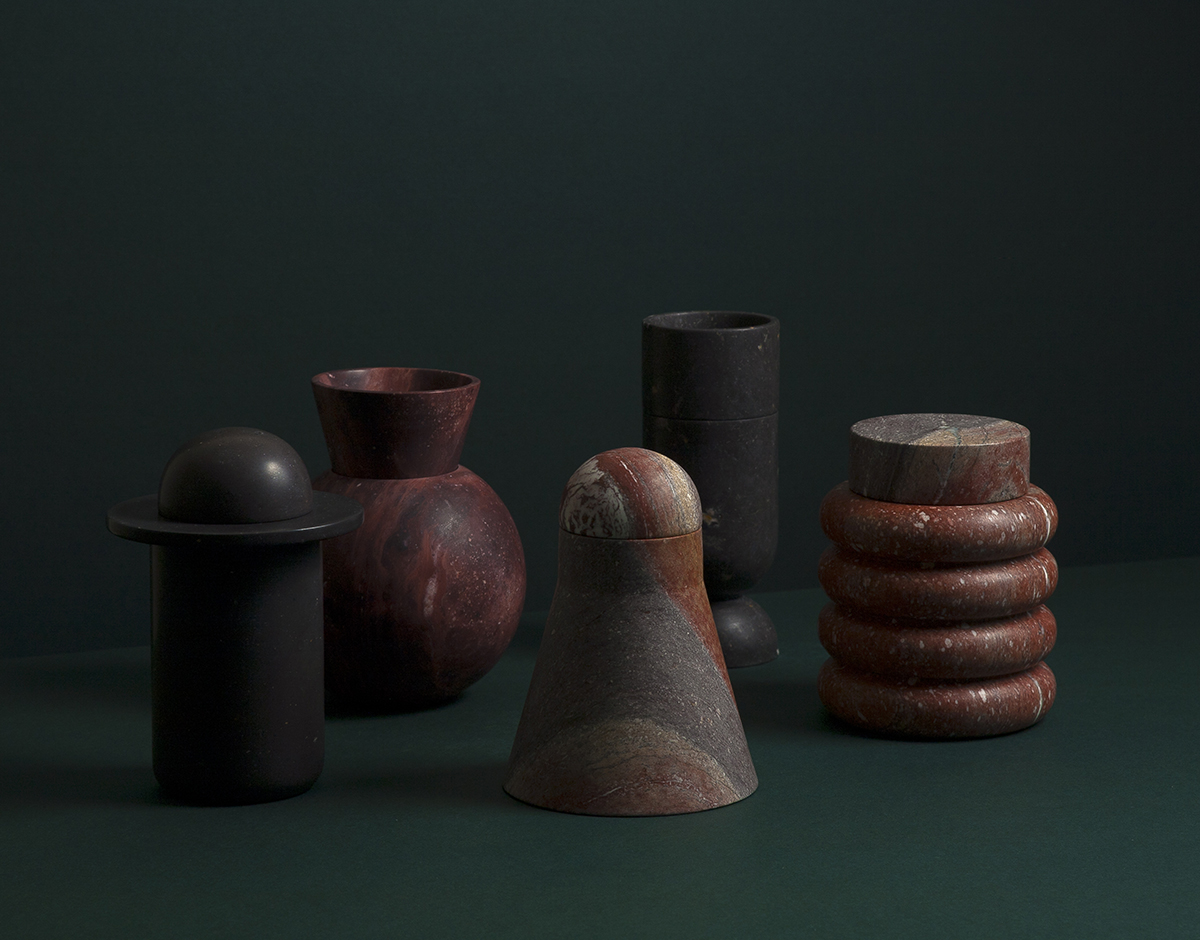 Monolith Series by bravo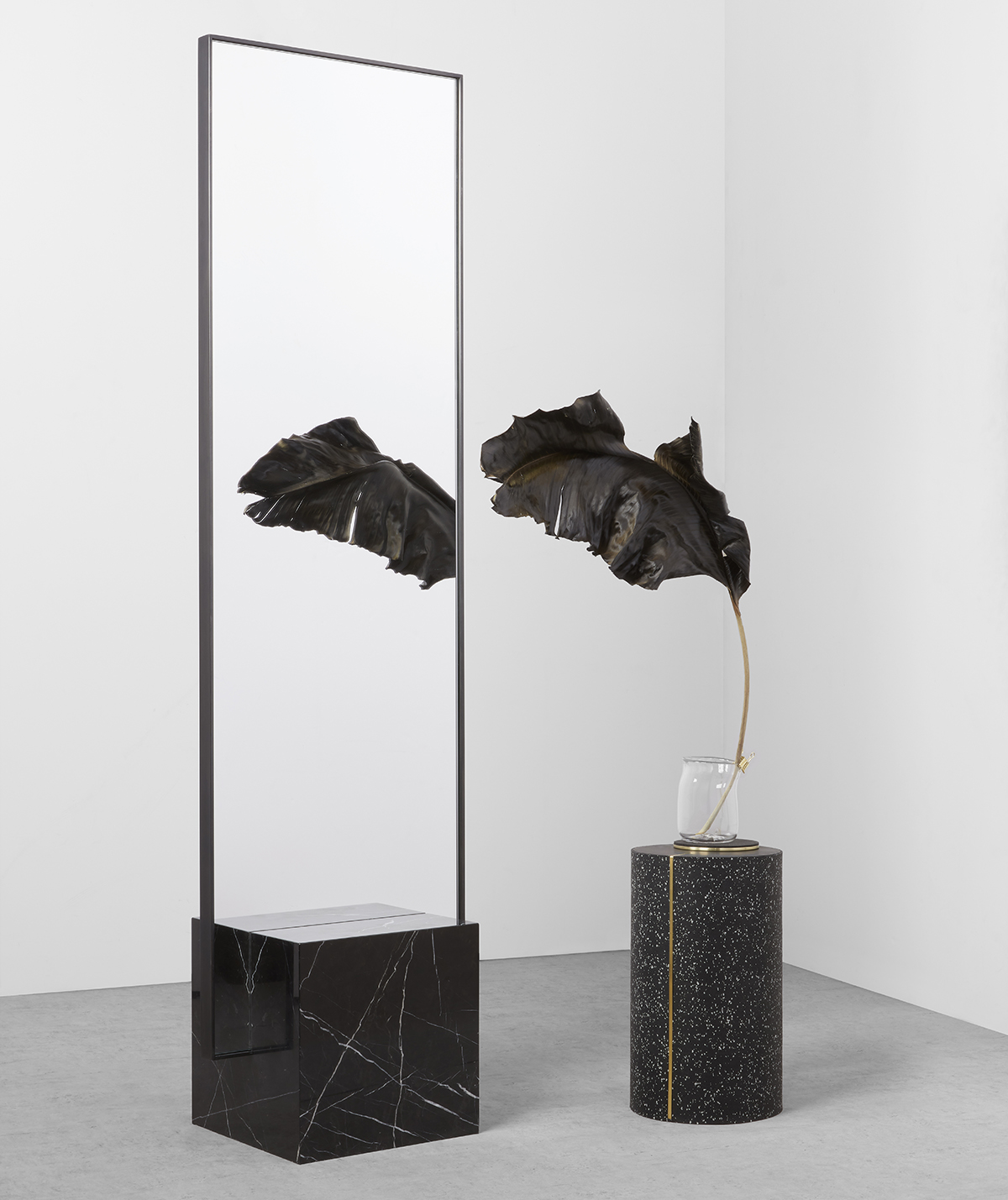 Black Spring Collection by Slash Objects