05.11.18
Pink Plexiglas and Blue Vinyl — At Home With Crosby Studio's Harry Nuriev
Our fifth annual Sight Unseen OFFSITE opens next Thursday, May 17, both at our hub space at 201 Mulberry and at a dozen partner venues around downtown New York. Each day, we'll be showcasing a different designer or project from the show; these stories will also appear in a printed magazine available for free at any of our participating venues. Today we're featuring Harry Nuriev of Crosby Studios, whose collaboration with Opening Ceremony will be on view at the Howard Street shop from May 15-29.
PHOTOS BY PIPPA DRUMMOND 
Color is a recurring theme in Harry Nuriev's work. His Williamsburg apartment is famously blue; prior to that, he had what he calls "a long pink period," best seen in the debut collection the formerly Moscow-based designer launched at Sight Unseen OFFSITE in 2016. His way with color replaces old ways of viewing space and encourages new ones; it is divisive by nature and cinematic in scope.
These days, he's stuck on purple. In March, he re-contextualized a childhood merry-go-round at Collective Design, dousing it in a vivid shade of eggplant and enshrining it within a wallpaper mural of council flats similar to those he grew up near in Stavropol, Russia. Titled simply "My Reality," the piece transported the viewer not didactically to his homeland, but mimetically to the emotional frequency on which Nuriev encounters the world. He's working similar magic with a purple collection he's launching during this year's OFFSITE in collaboration with Opening Ceremony, the downtown department store helmed by Humberto Leon and Carol Lim.
"We have a pretty similar DNA," says Nuriev, speaking about his company, Crosby Studios, and the highly specific world of Opening Ceremony. Both are considered sophisticated luxury brands despite a tendency toward levity and eccentricity in their work. The collection resulting from their union includes an entire roomscape full of purple furniture, brightly painted ceramic vessels, and even a line of brushstroke-adorned bags and clothing. Opening Ceremony once had a collection featuring a hand motif; it's been reclaimed here as well and turned into a set of purple Surrealist lamps.
The project marks Nuriev's first time working with a fashion brand; he brought sketches and ideas to the table but made it a priority to "blur the boundaries between the disciplines," he says. "I tried to take as much as I could from the fashion world and put it into my work. We really met in the middle."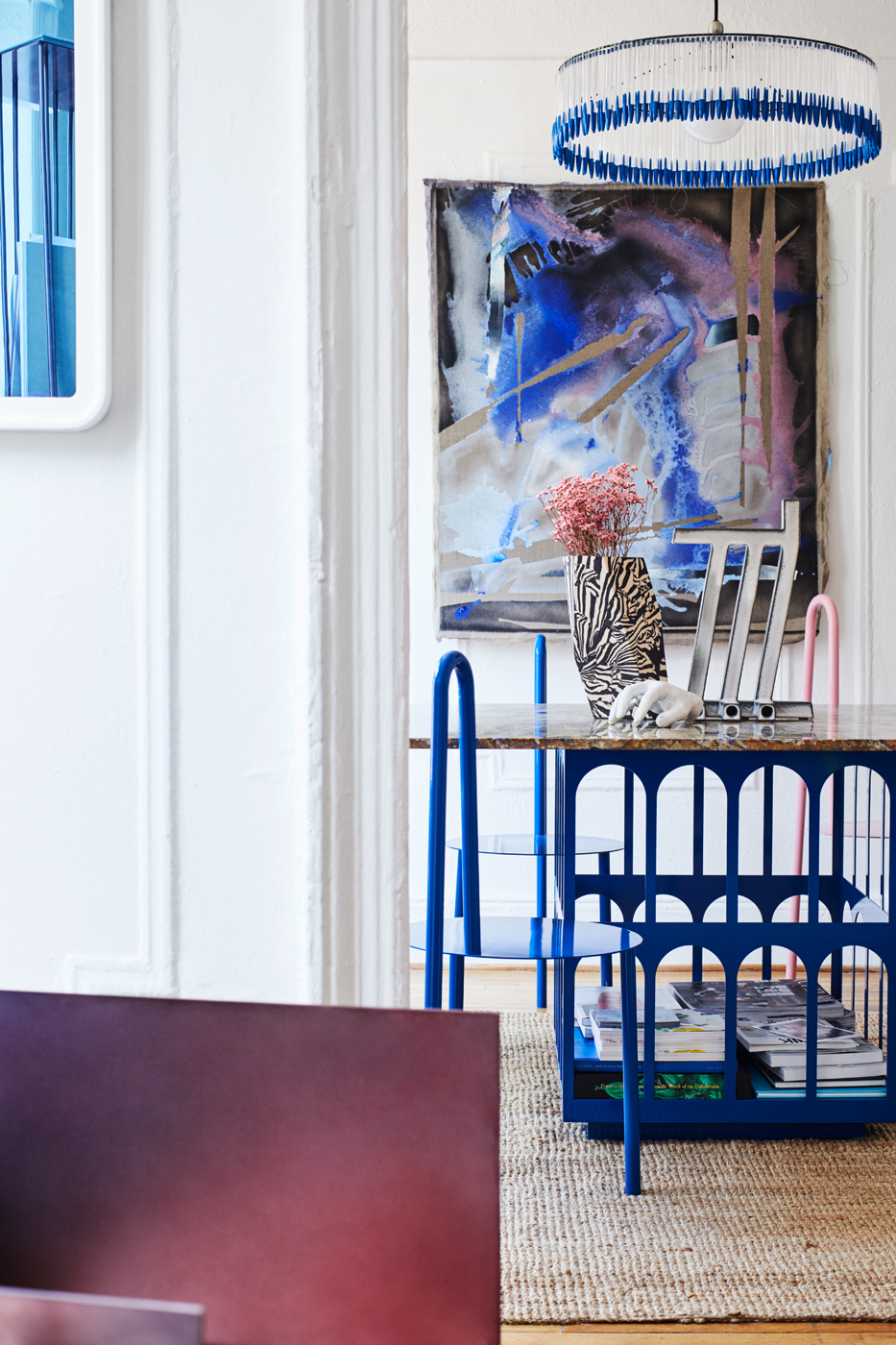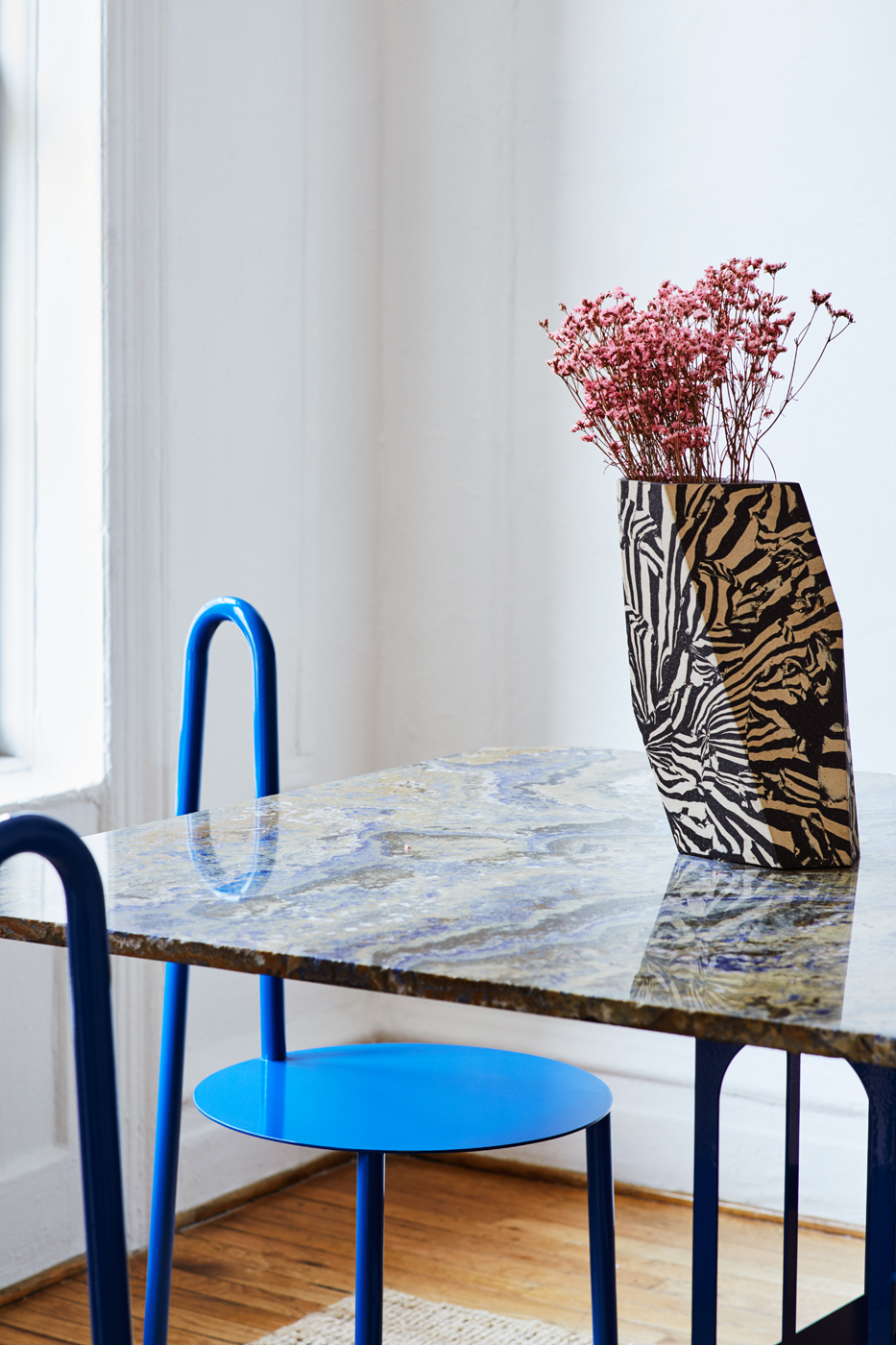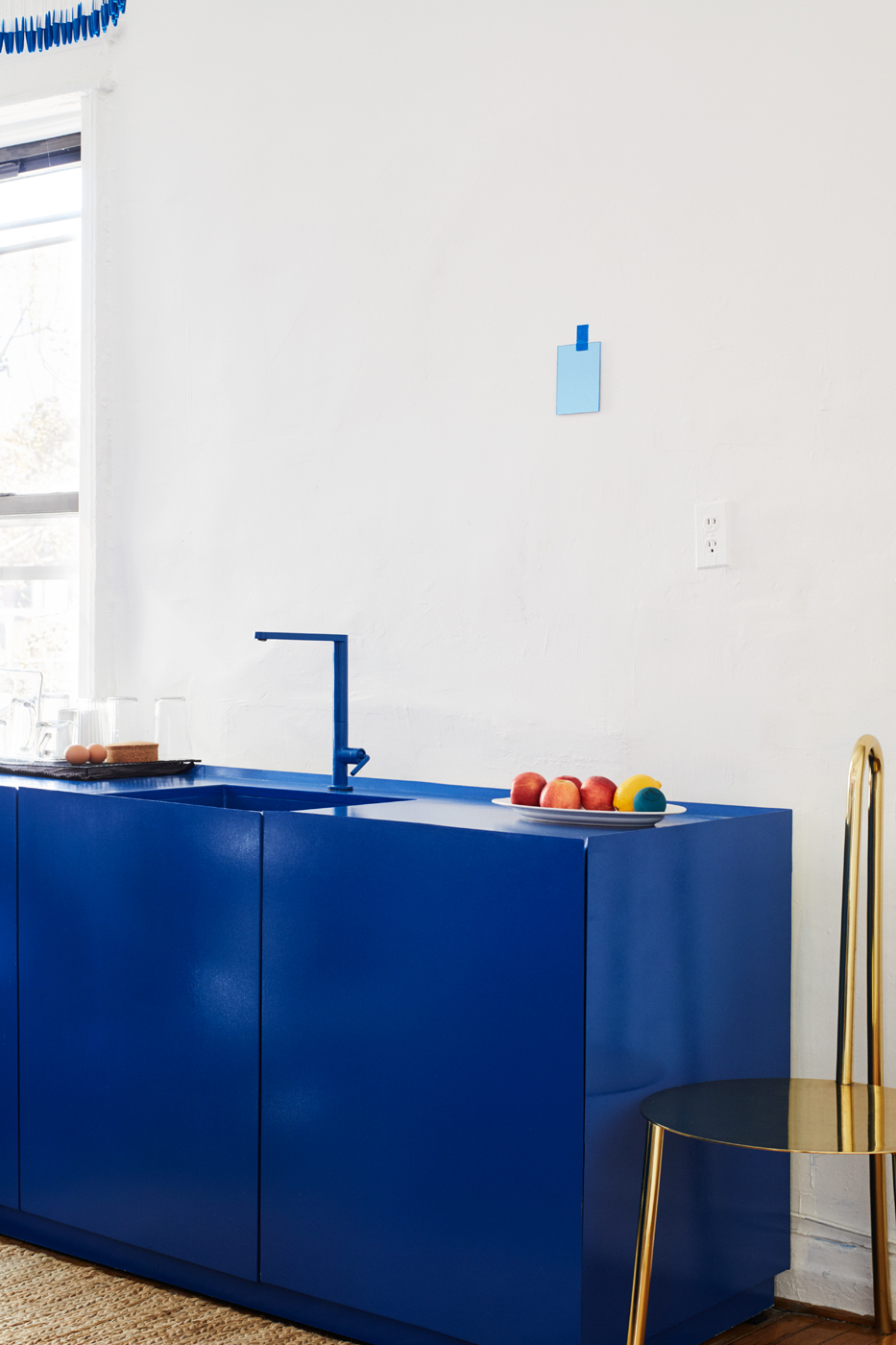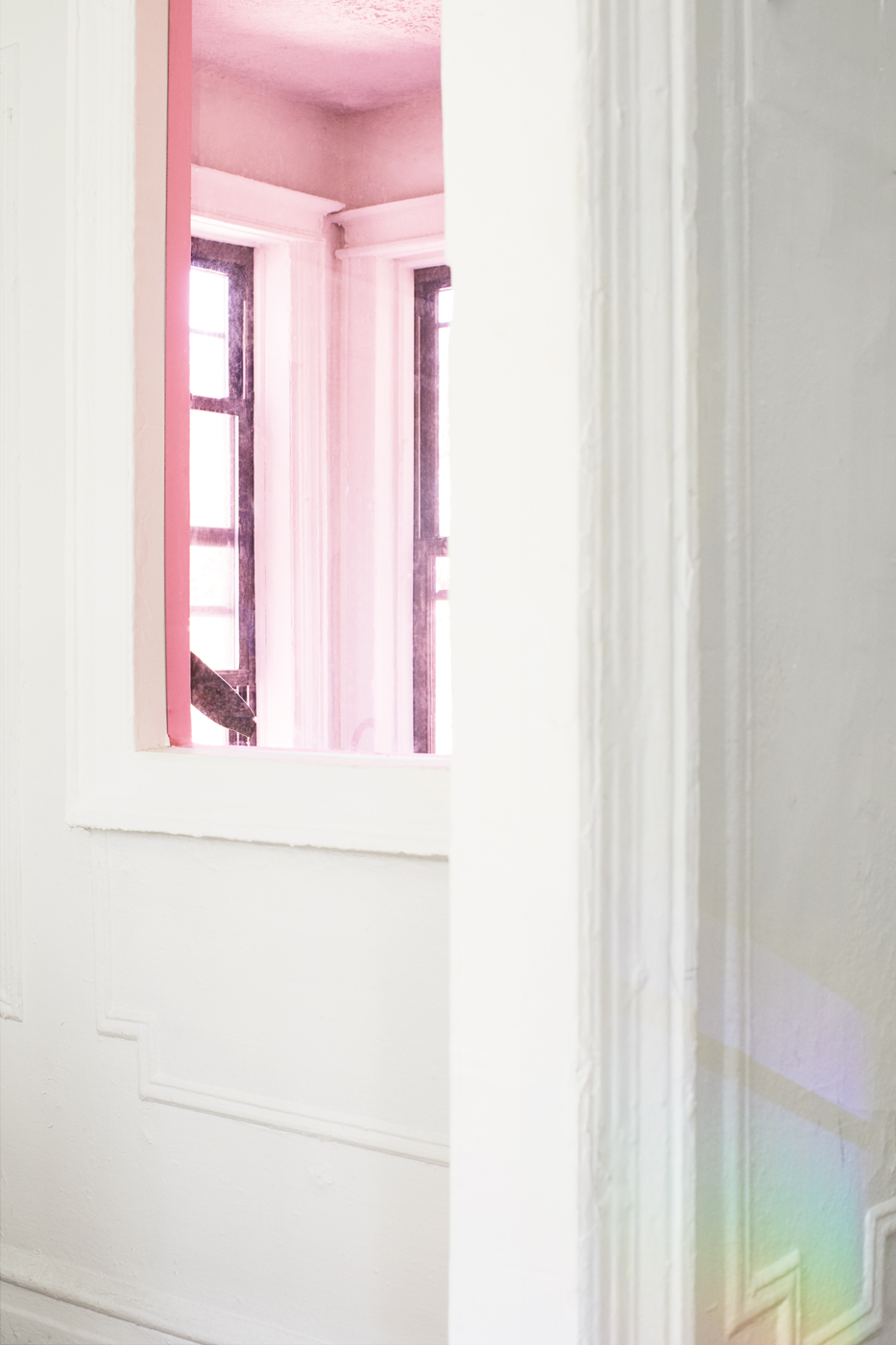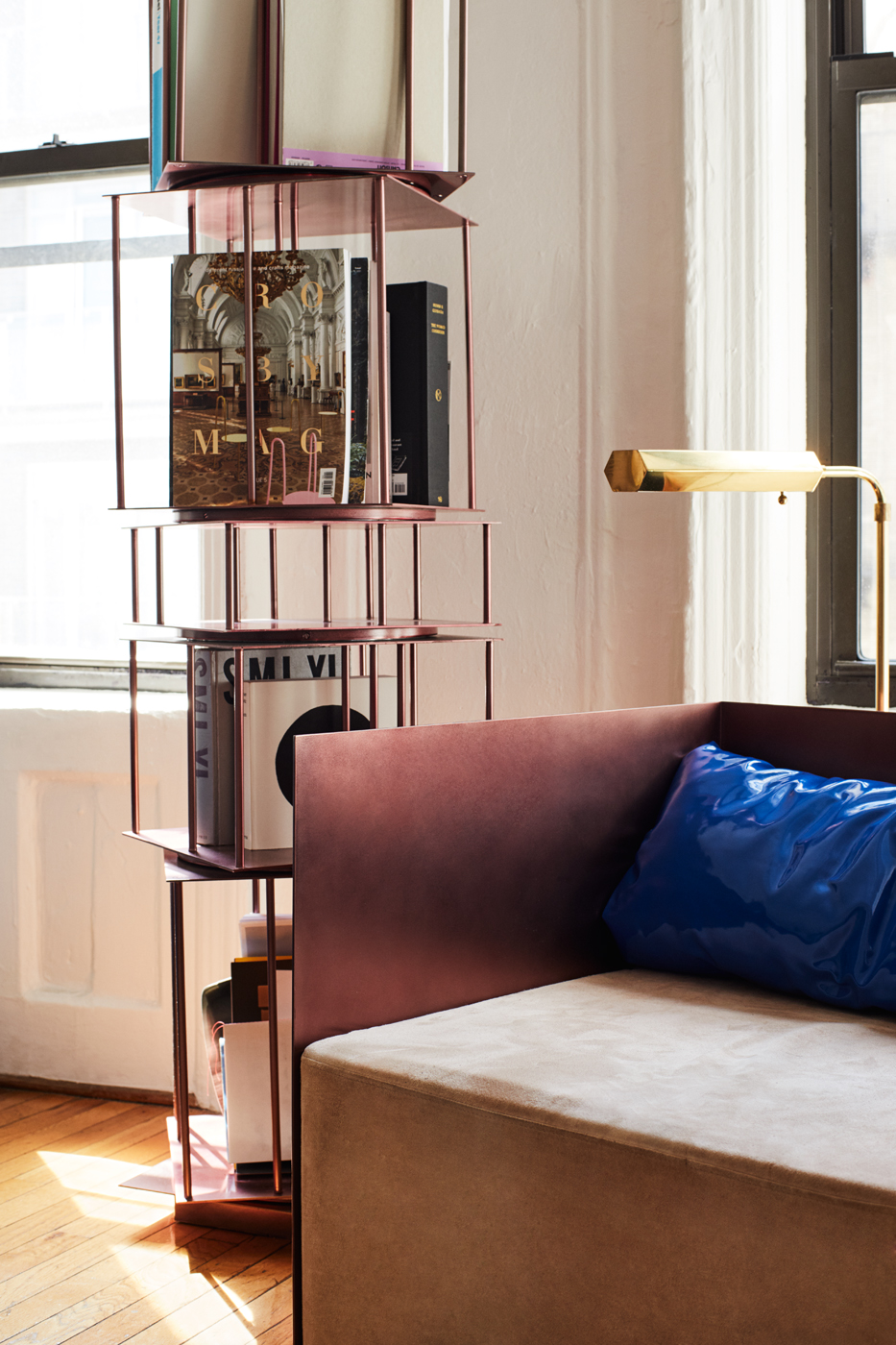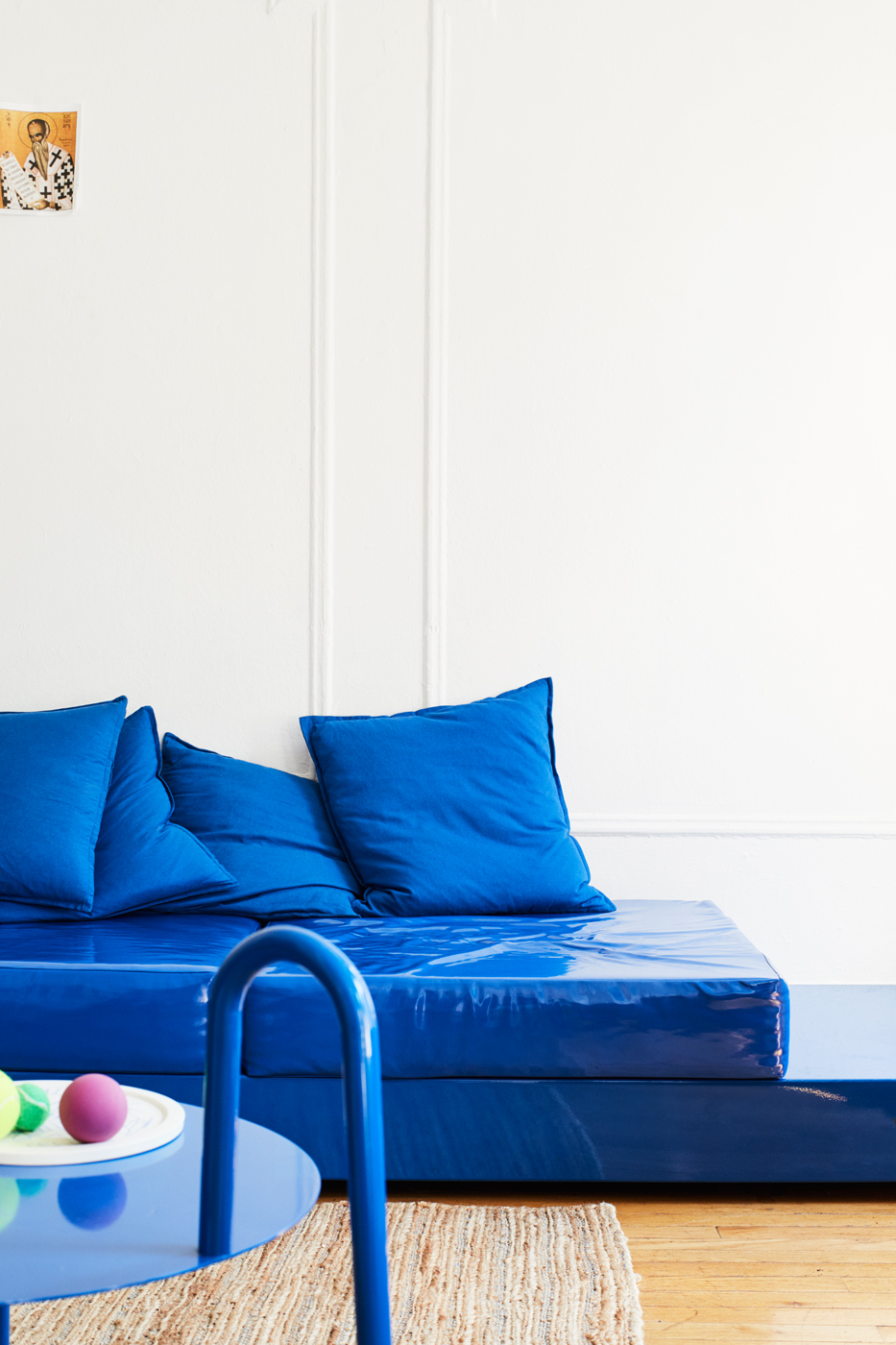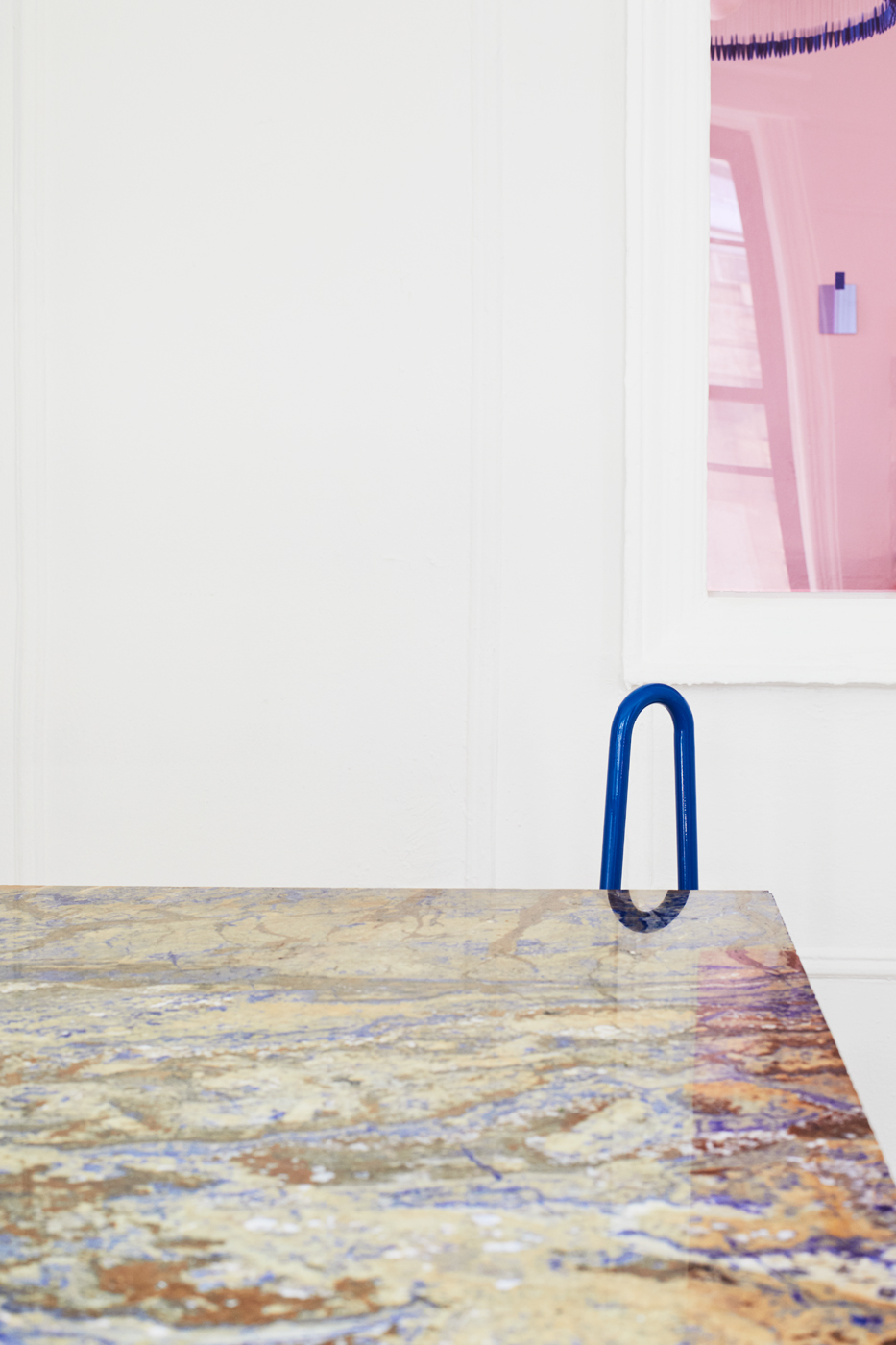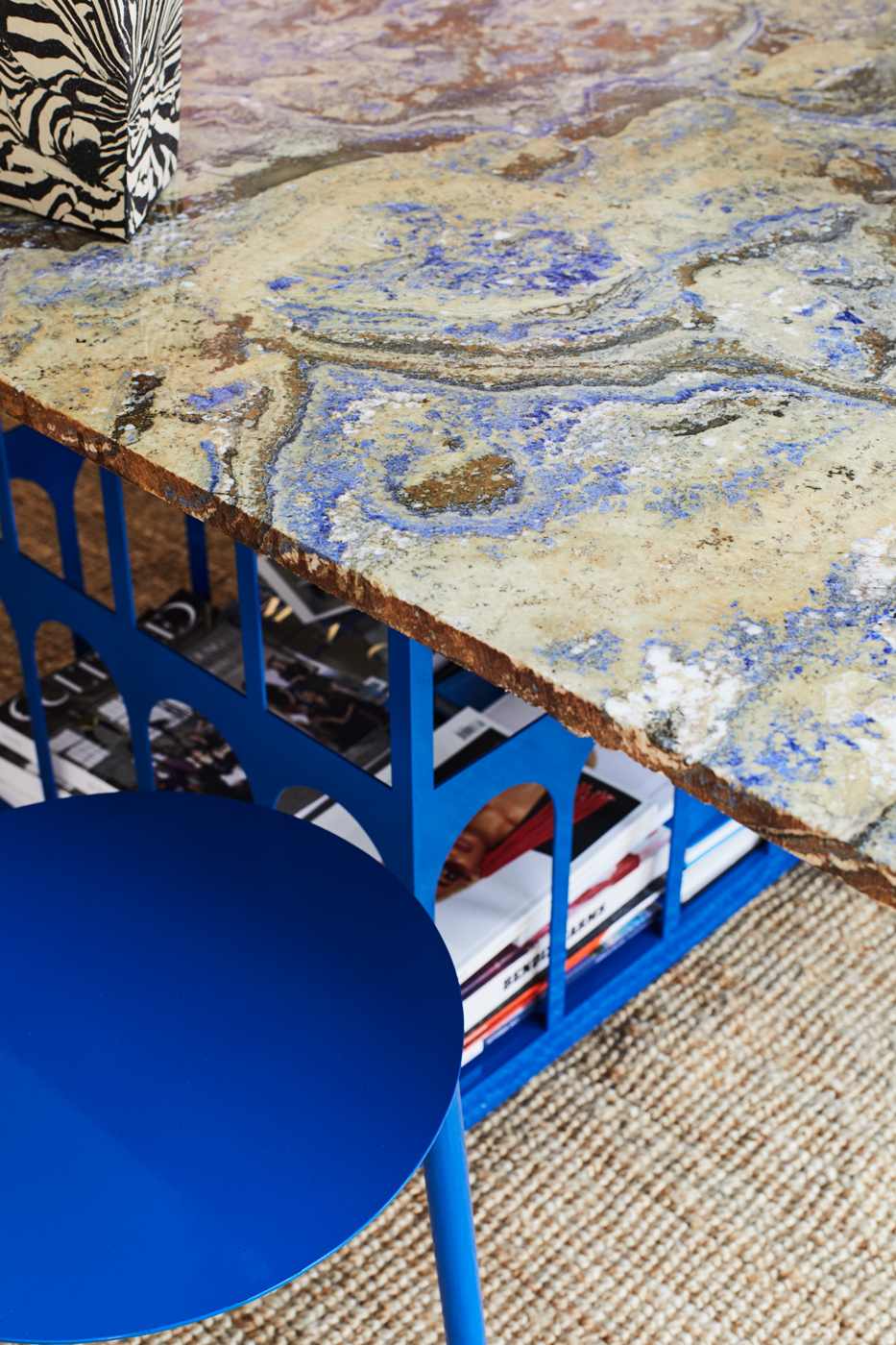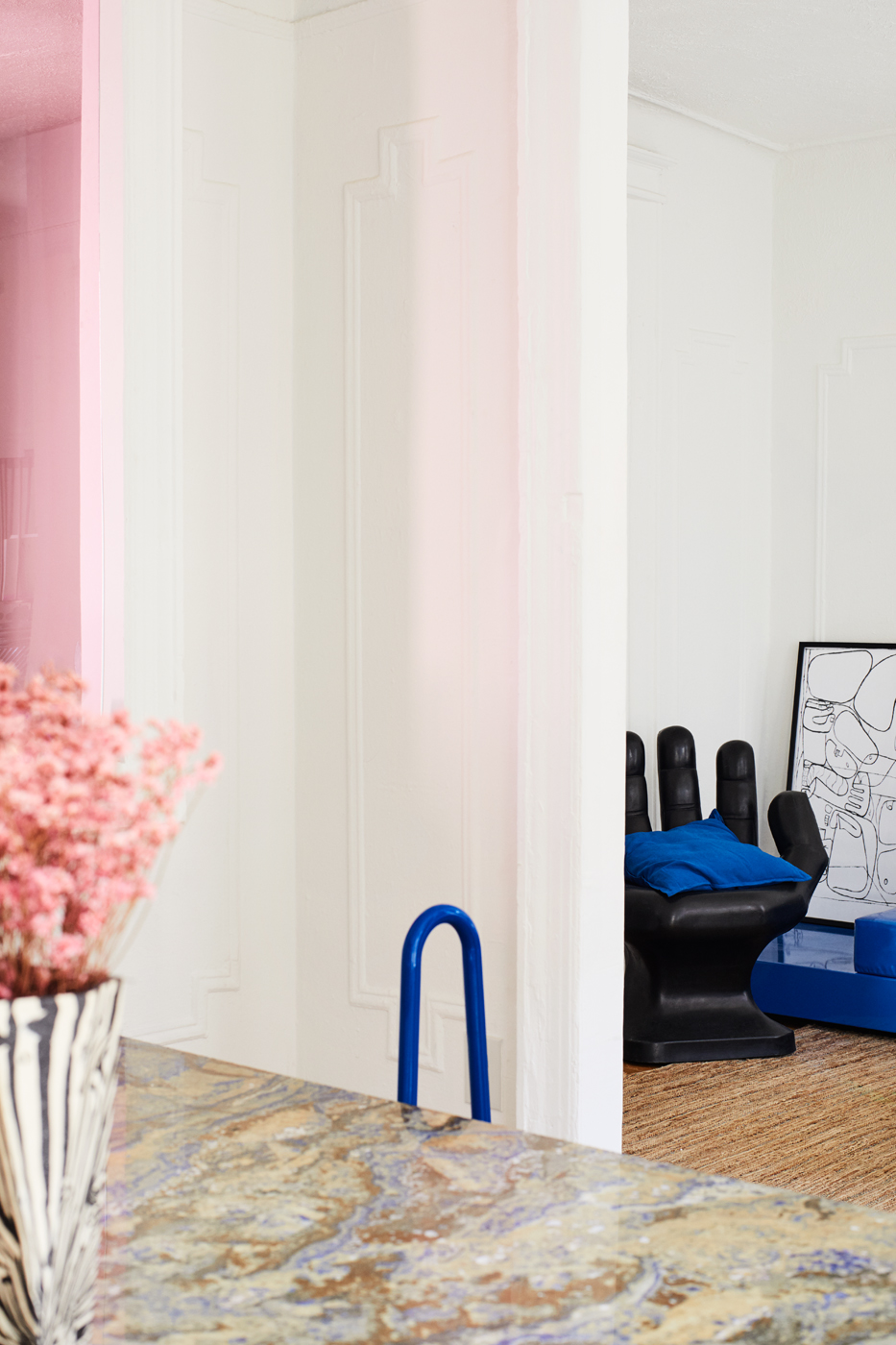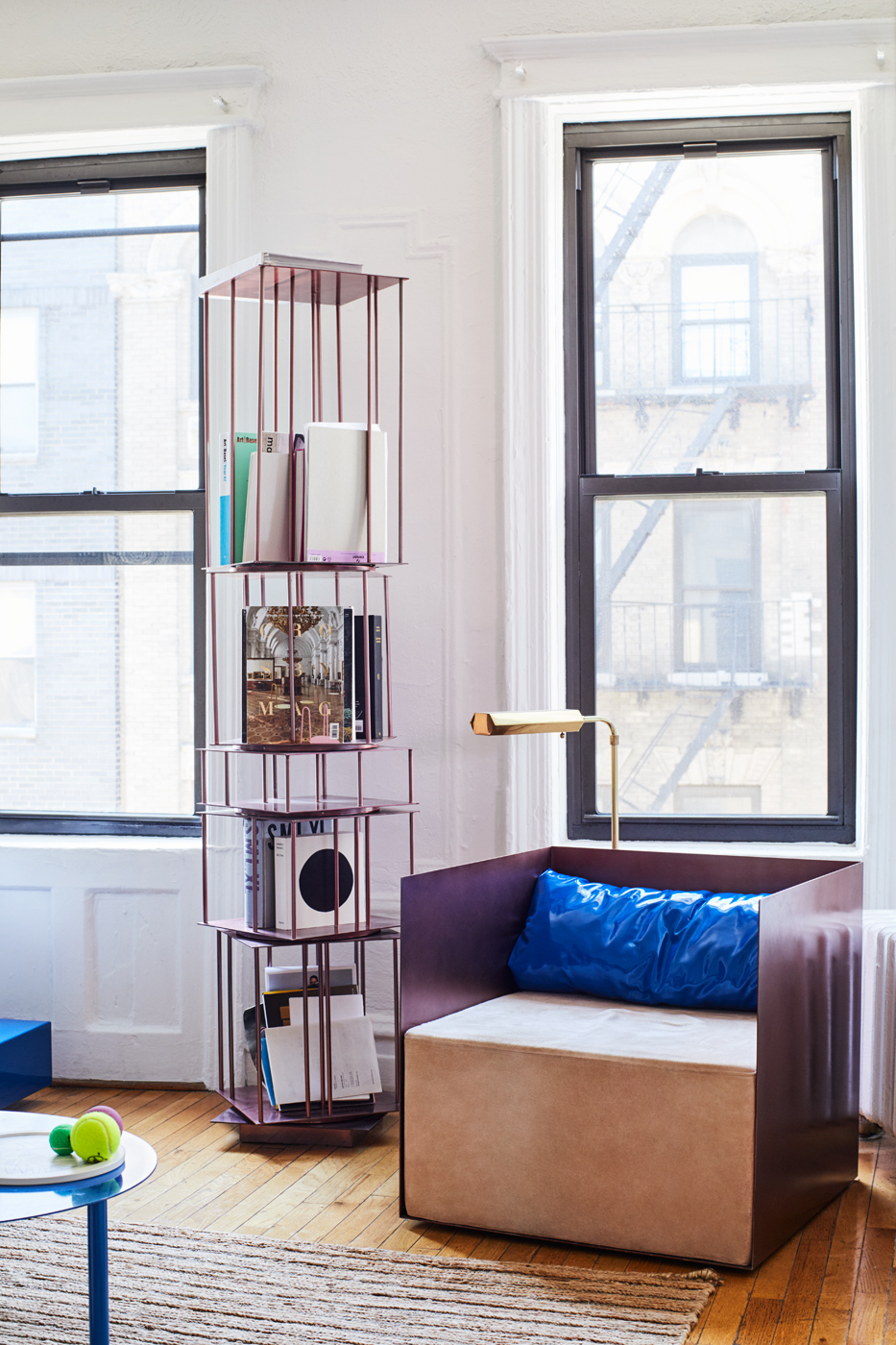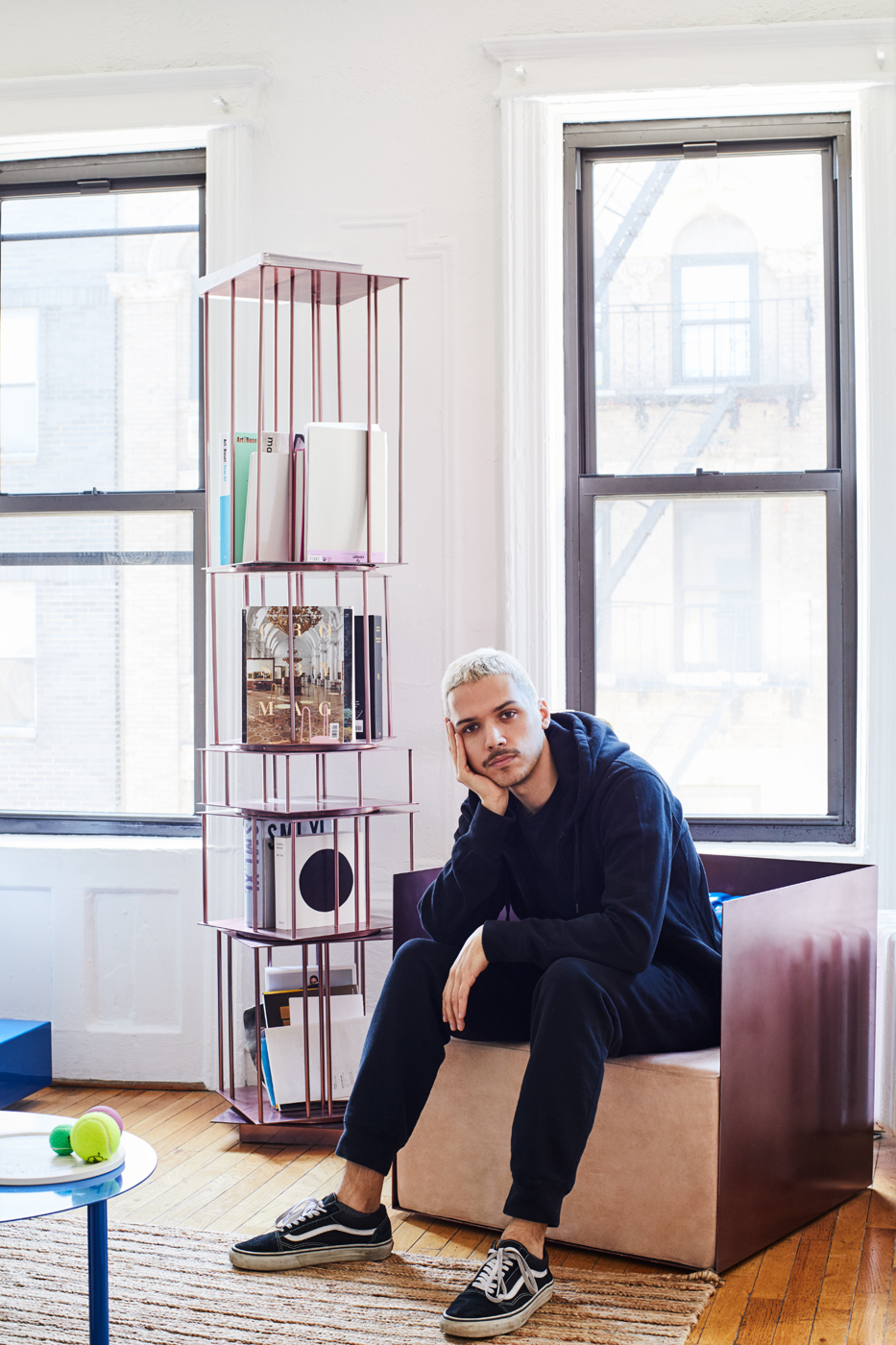 Opening Ceremony x Crosby Studios will be on view at Opening Ceremony, 33-35 Howard Street, from May 15-29. Go here to learn more about Sight Unseen OFFSITE, and pre-register on Eventbrite for faster entry at our hub space at 201 Mulberry.