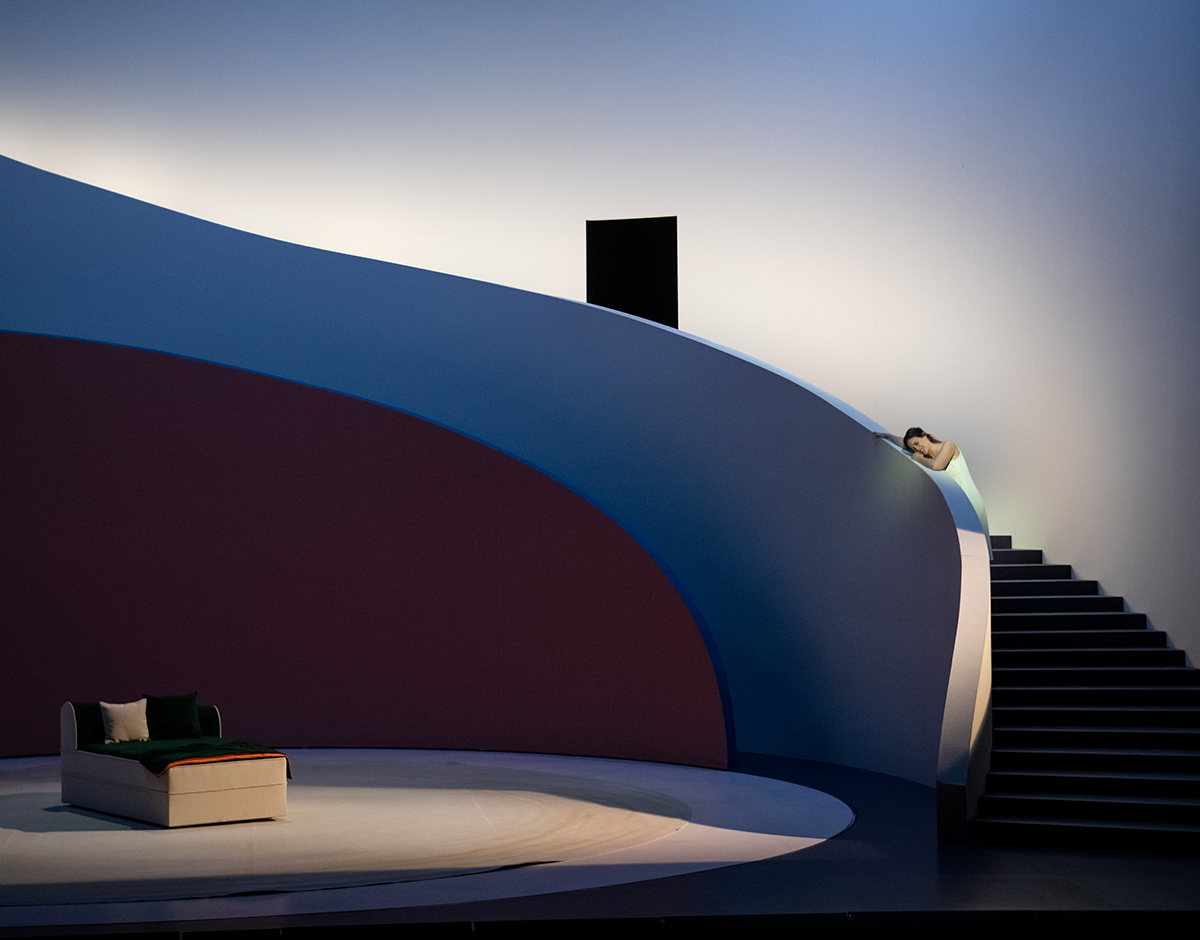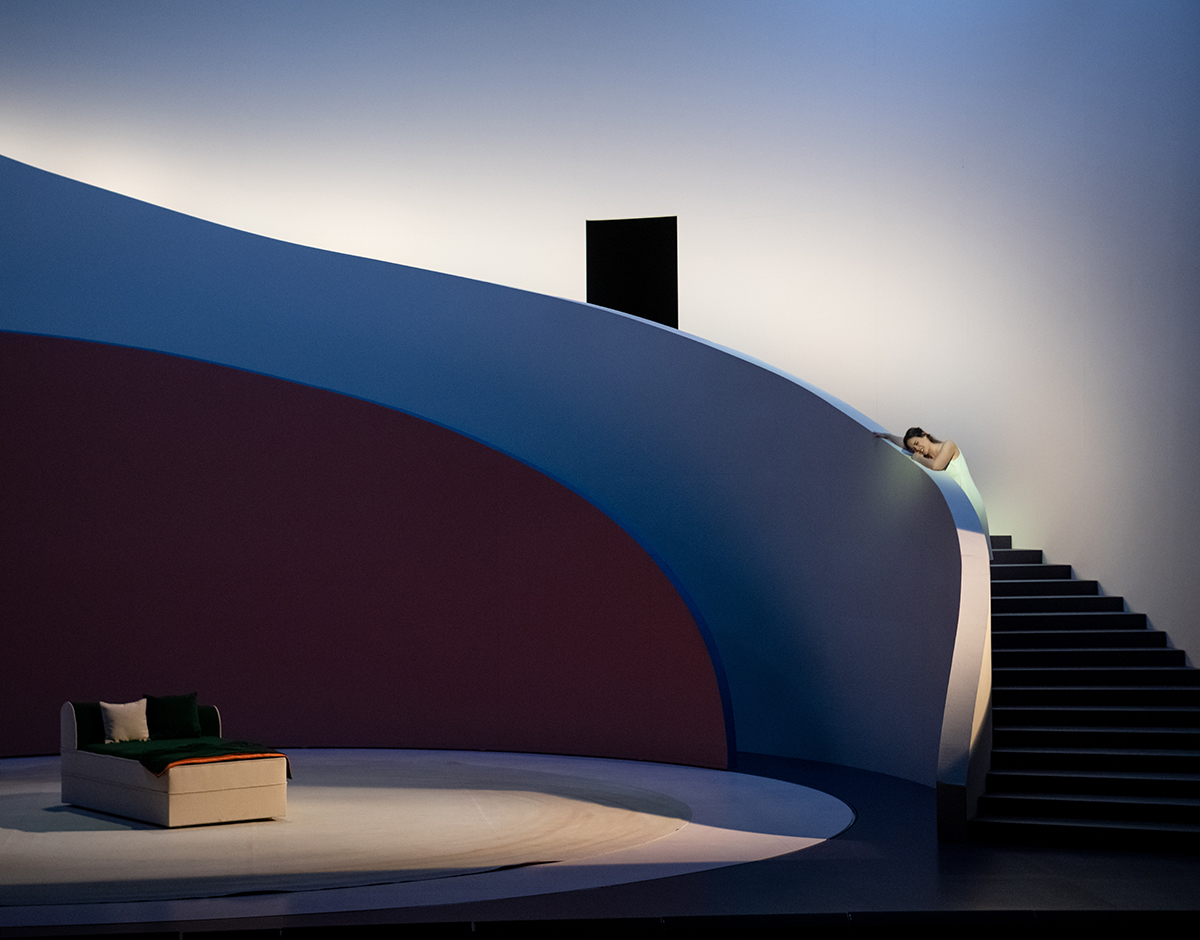 A weekly Saturday recap to share with you our favorite links, discoveries, exhibitions, and more from the past seven days. This week: new tables inspired by Colombian tiles, a book devoted to bookends, and a jaw-dropping opera set designed by Pierre Yovanovitch (above).
Interiors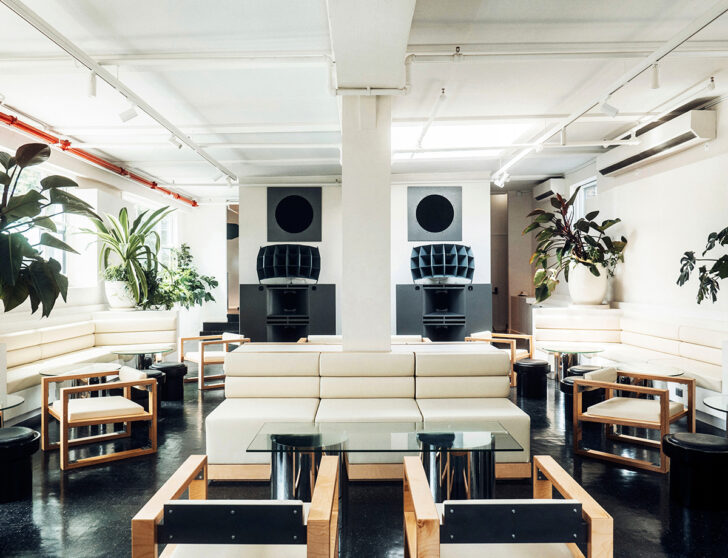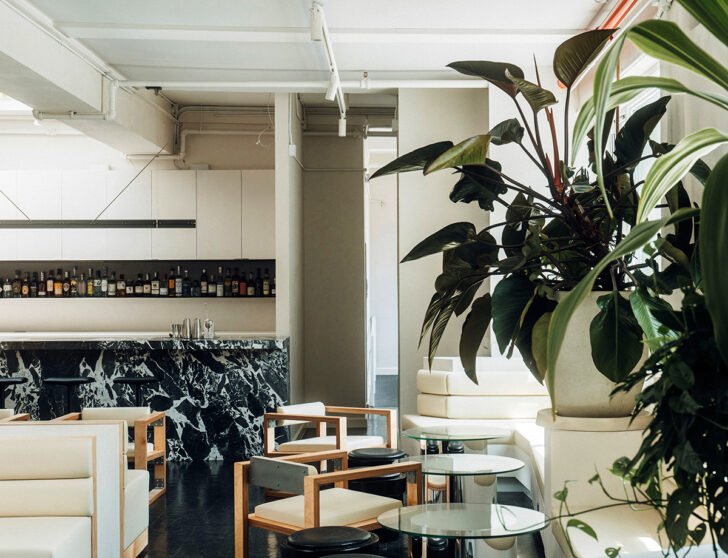 For a new semi-private events space at Public Records in Brooklyn called Upstairs, co-owner Shane Davis decided to design the entire interior — and all the furniture and objects in it — from scratch, either himself or with collaborators. There are chairs and tables fabricated by Joe Cauvel, stools by Christian Andersen, and speakers by Devon Turnbull, among others. Angel Olsen, FKA Twigs, and the late Virgil Abloh have all hosted events there, but whether or not you can sneak up for a cocktail on an average night is unfortunately beyond our purview!
Discoveries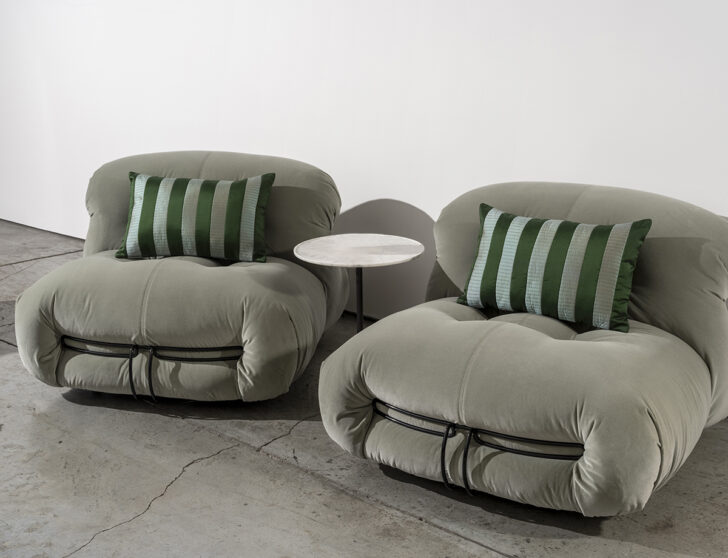 Loving this little vignette, featuring Soriana chairs and green striped pillows from a new design brand called Tangere, which launched recently with a collection of artisan-made silk cushions designed by David/Nicolas (pictured), Bethan Laura Wood, Christian Haas, and Mae Engelgeer. We're not sure if the brand's future offerings will move beyond pillows, but watch this space to find out.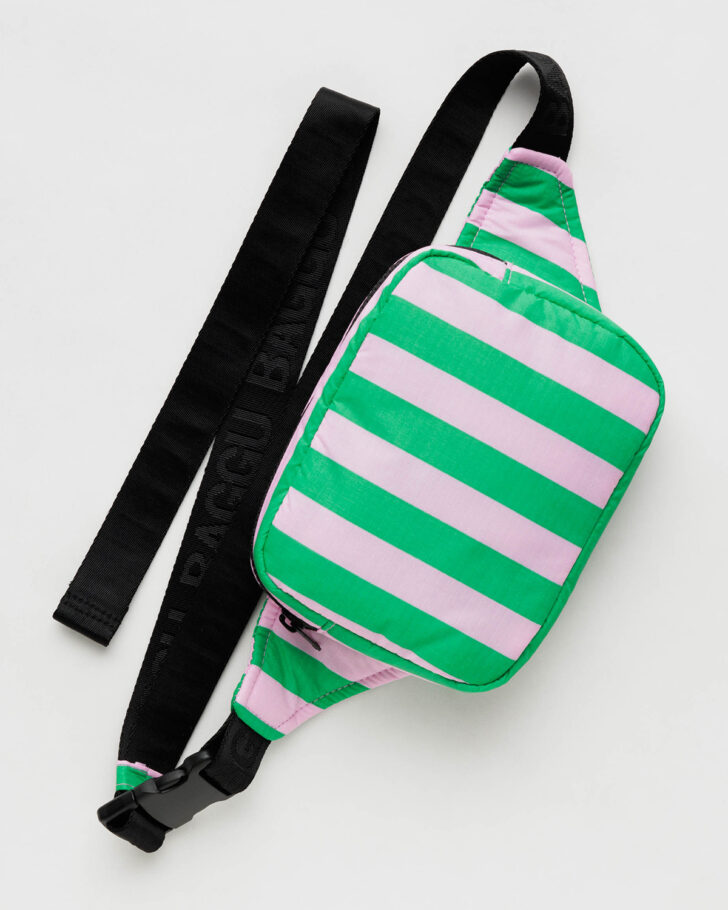 Speaking of stripes, I'm so into this bright green and lavender combo that Baggu's been rolling out this season. It's coming soon to the brand's must-have series of puffy nylon water-bottle slings (which have totally changed my hiking game for the better; no more desperately clutching my plastic Nalgene loop!), and will launch this Thursday, February 2, on the new puffy nylon fanny pack shown above (bookmark this link). Who knew when Baggu launched its tote bags so many years ago that it would be making so many different useful and affordable things. Appreciated.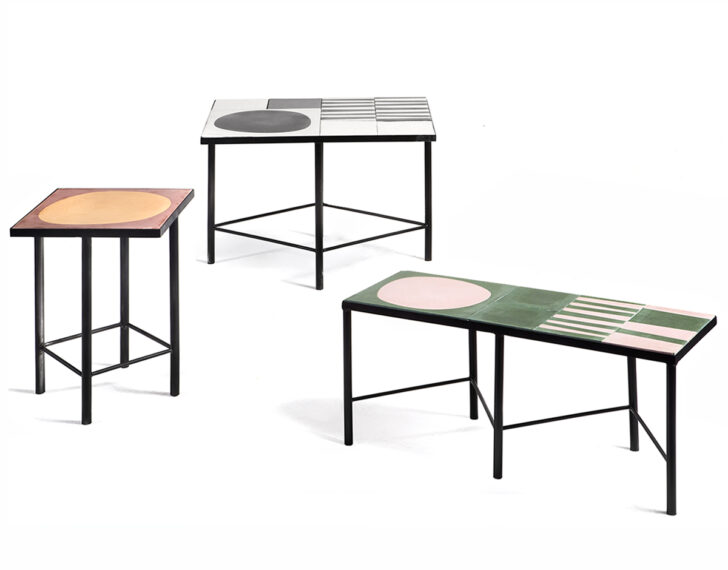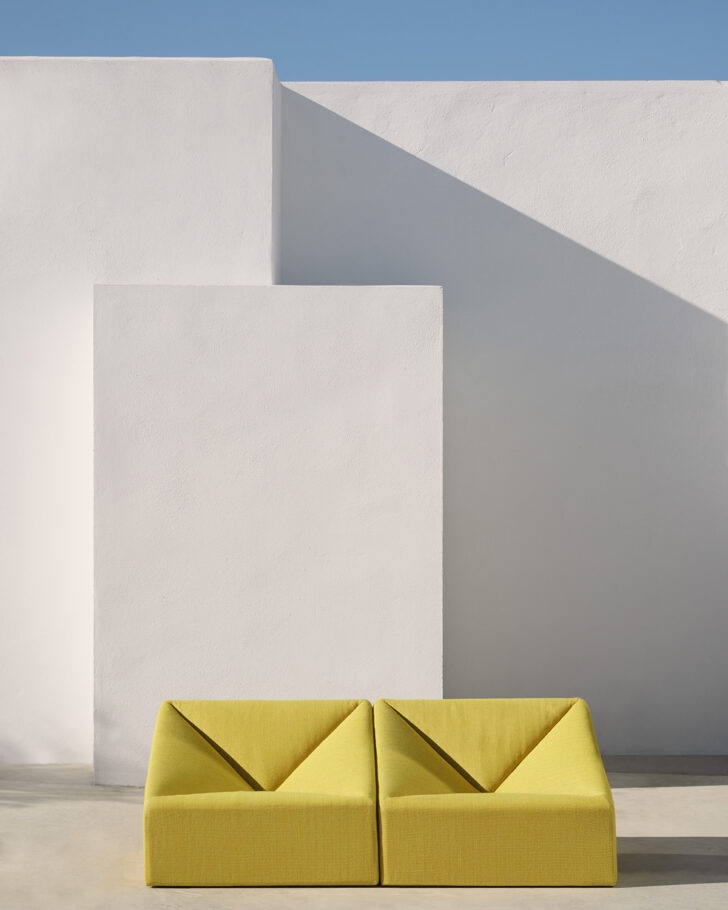 Just launched at Maison Objet, outdoor brand Ames's new collection includes geometric upholstered modular seating by MUT Design and a series of cement-tile tables designed by Sebastian Herkner. The latter were inspired by the colorful hand-painted floor tiles Herkner saw while traveling through Colombia, which is where the brand does all its production.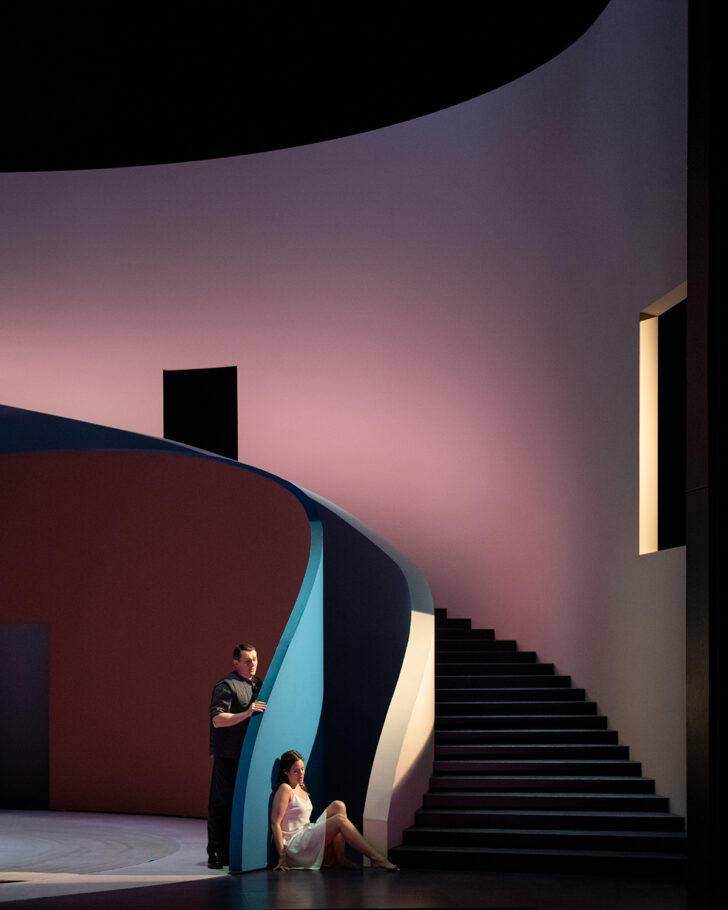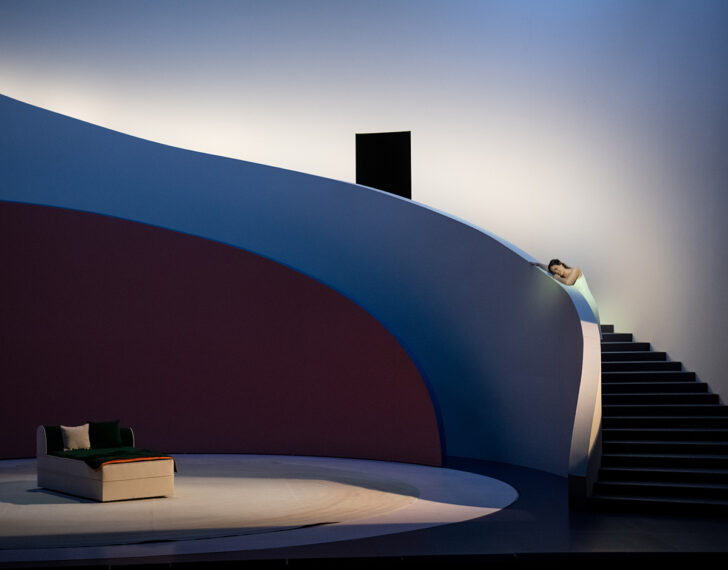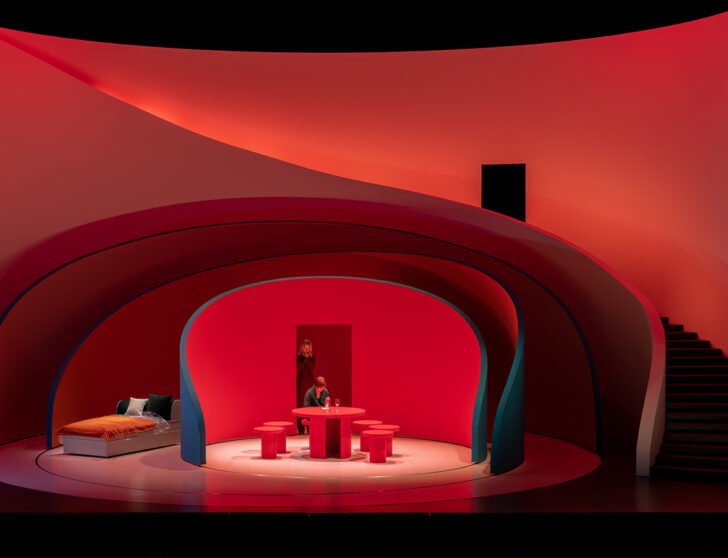 Granted I don't know much about operas or opera scenography, but this is certainly the most beautiful stage set I've ever seen: Pierre Yovanovitch designed it for a production of Verdi's Rigoletto that opened last week at the Theater Basel in Switzerland, directed by Vincent Huguet. "Following the story of the protagonist, Rigoletto, his relationship with his daughter, and their tragic outcome, the stage is made up of a series of layered, curved walls which gradually move into a tighter circle as the story unfolds," says Yovanovitch's artist's statement. I bet it looks even cooler in person — you can see for yourself now through June 21.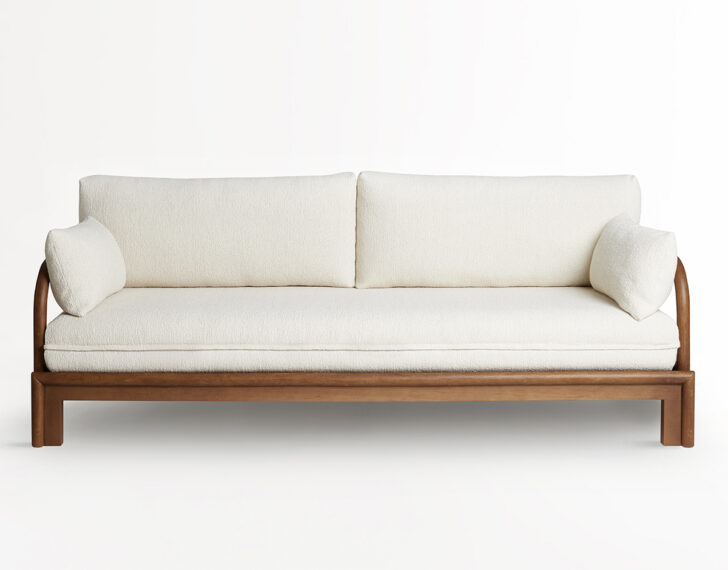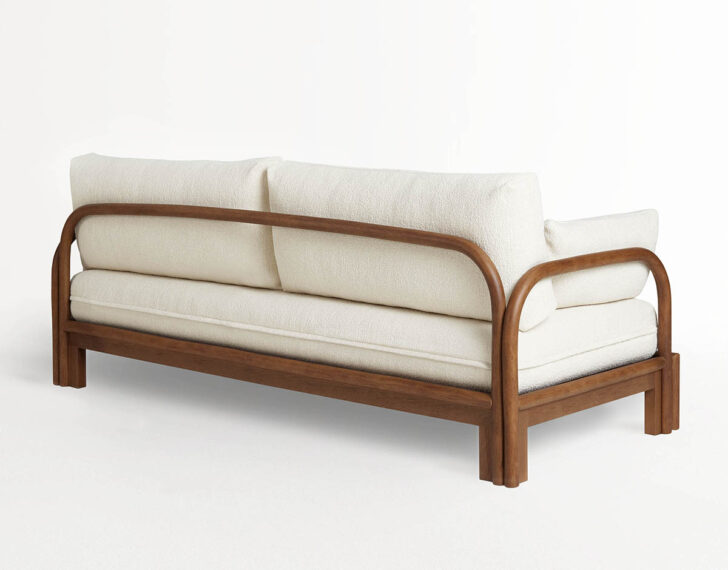 Originally designed in the 1970s for holiday homes in Spain, this super-chic sofa bed — which expands/folds out to twice its size — was just reissued by the Spanish furniture brand Expormim. It's from the company's own archives, the creation of its second-generation owner Miguel Laso Llopis, whose son now runs the company. Loving the shape of the wooden frame.
Books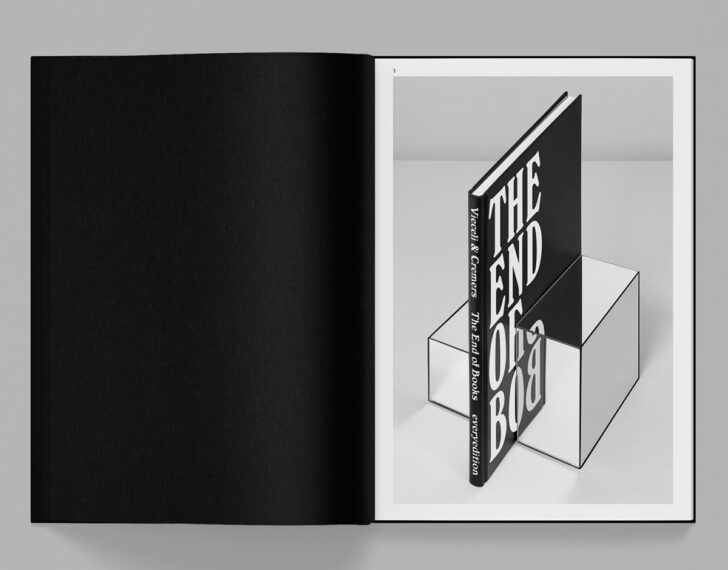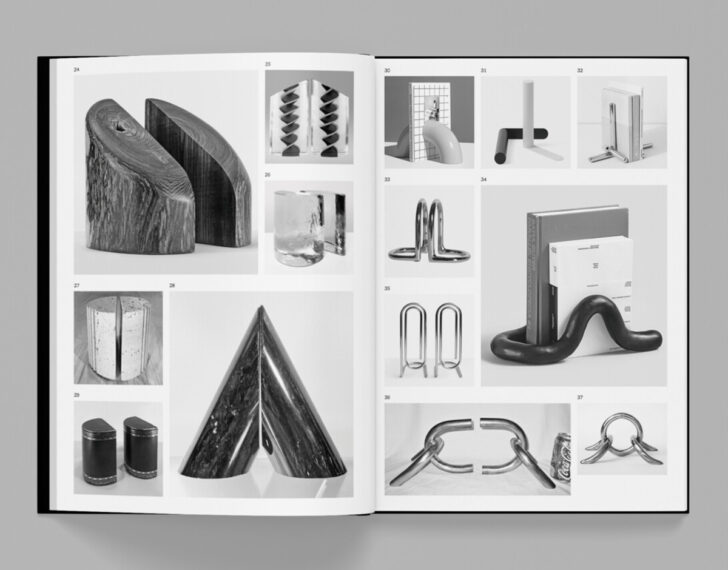 While I'm currently between apartments, if and when I lock one down I'm getting myself a copy of The End of Books, which, not unlike Norma's In Support of Books project from a few years ago, is an exhaustive survey of interestingly designed bookends — more than 2,000 (!) of them in this case, which authors Alberto Vieceli and Sebastian Cremers collected images of between 2019 and 2022. Snag one here for $64.50.
Exhibitions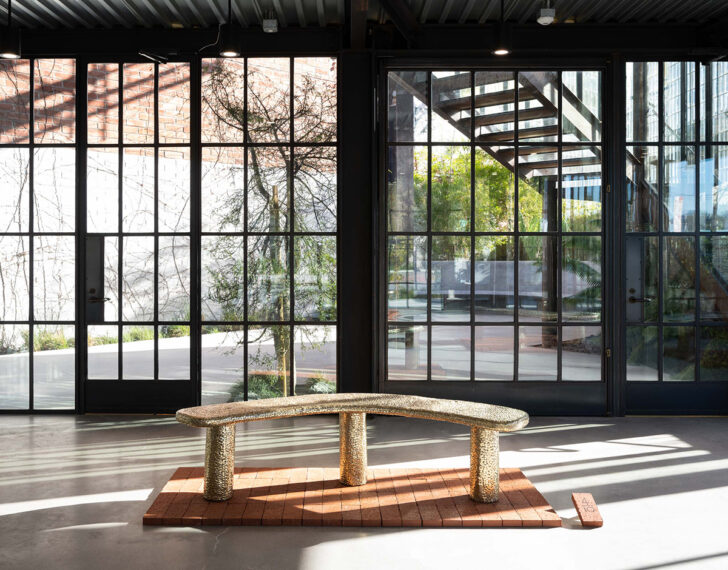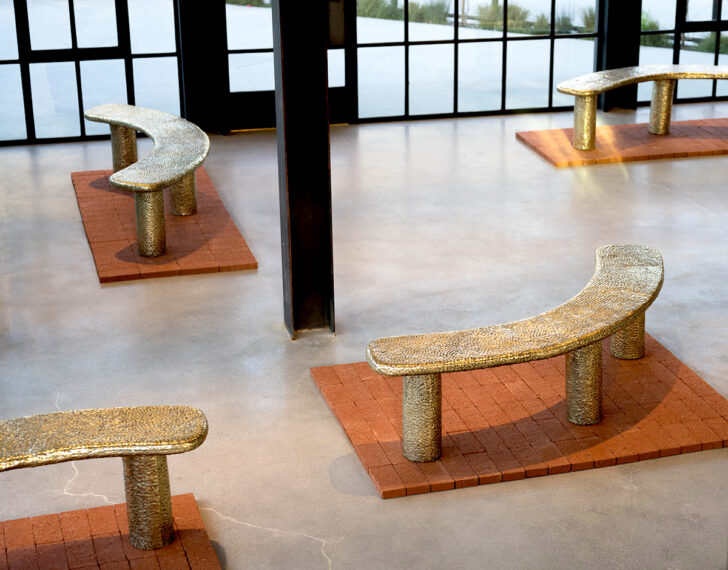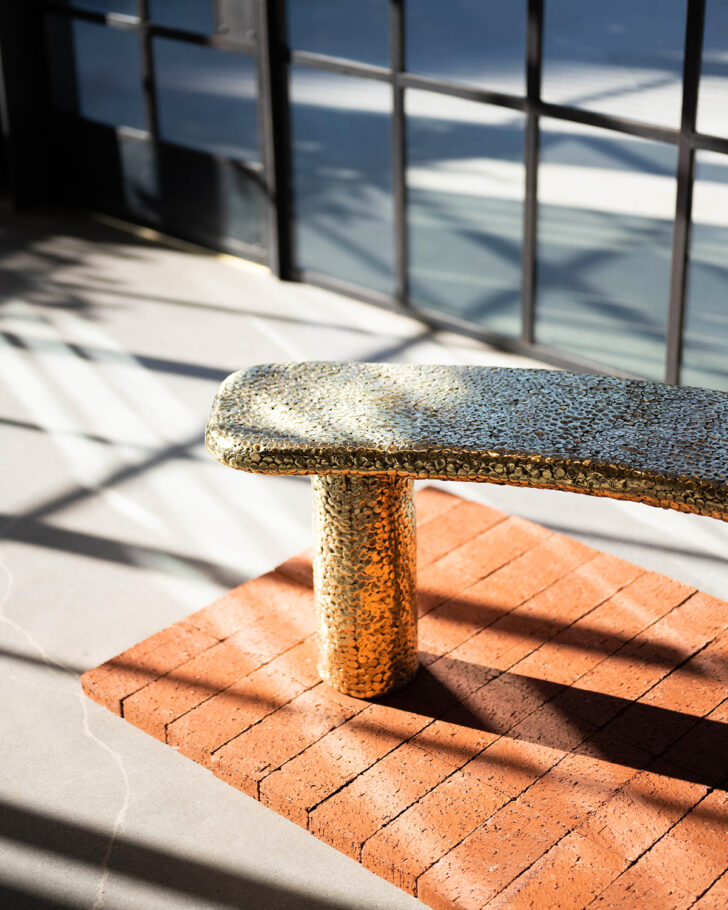 The Lagos, Nigeria-based designer Nifemi Marcus-Bello has built a following over the last few years largely around his accessible folded-metal furniture, including this lamp-meets-stool and this colorful side table, both of which are available through Lichen in New York. But this week in Los Angeles with Marta Gallery, he debuted a much more process-intensive gallery piece in metal, called Friction Ridge: a bench made from "the same lost-wax casting technique previously used to create royal portraiture in the former Benin Kingdom prior to the looting of many of those works by British occupants in the 19th Century," the gallery writes. "The recent repatriation of a number of these bronzes prompted Marcus-Bello to envision contemporary forms realized using historic techniques and regional expertise." The exhibition, which features six of the benches in an edition of 10, will be up through March 4, in case you're headed to L.A. for Frieze.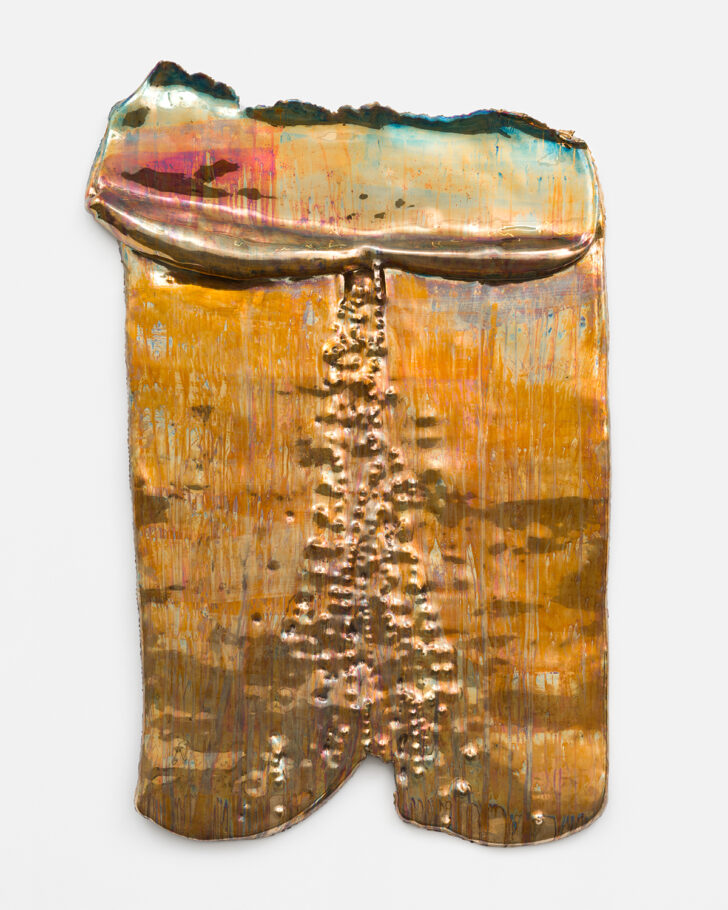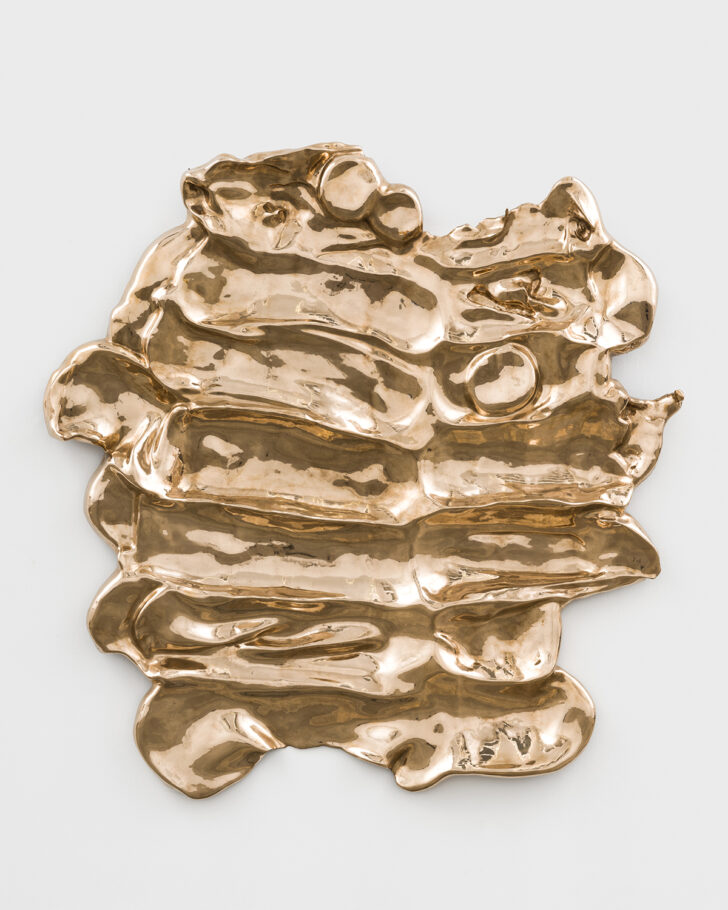 Same goes for Alma Allen's small but beautiful show at Blum & Poe in Los Angeles, which will be up through Frieze. It comprises three huge bronze wall works and a marble sculpture, and is acting as a kind of teaser for a much bigger solo show the artist is opening next month at Mexico City's Anahuacalli Museum, which Diego Rivera built in the '60s to house his collection of pre-Hispanic art. Very excited to see that too, when I head down for Zona Maco. Photos: Ed Mumford