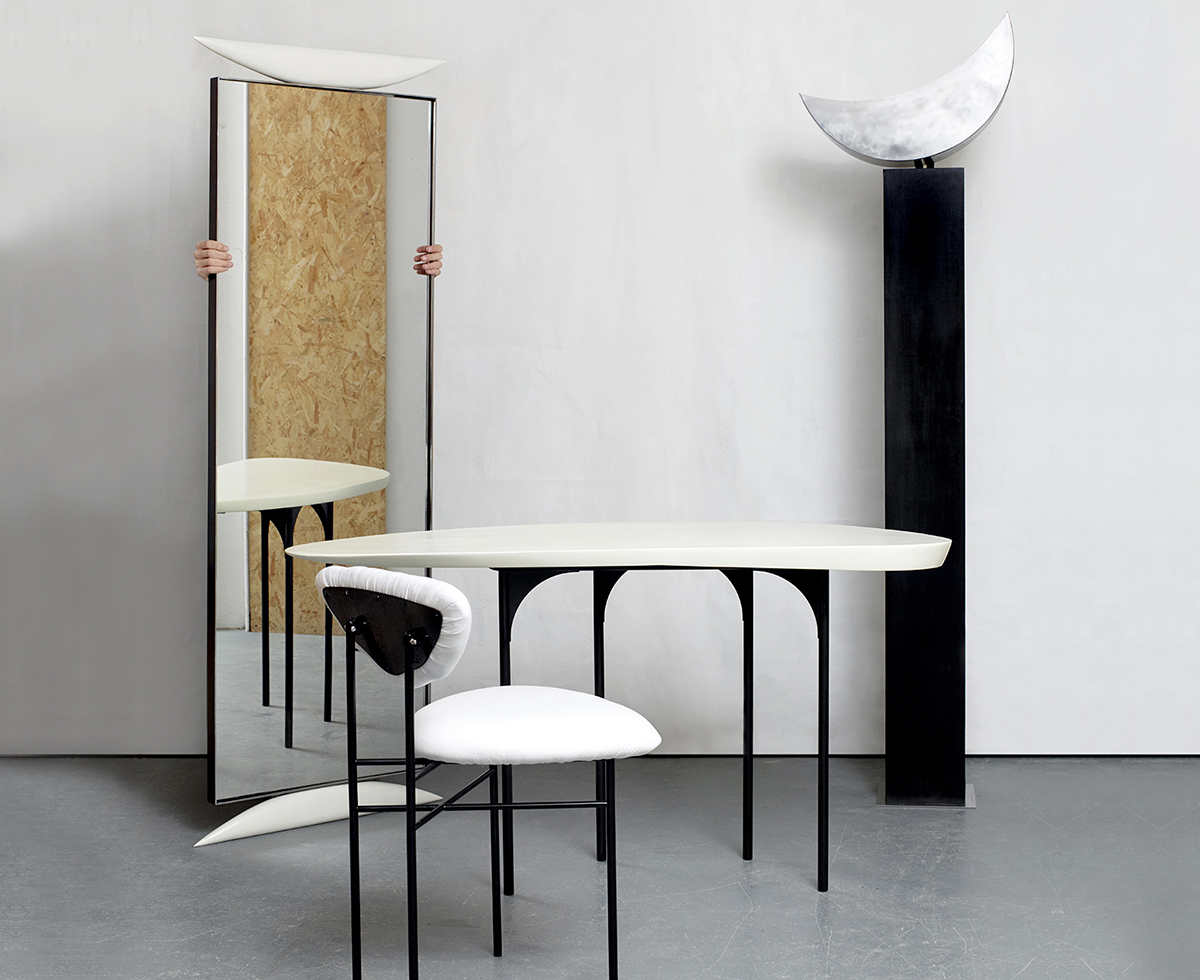 A weekly Saturday recap to share with you our favorite links, discoveries, exhibitions, and more from the past seven days. This week: a funny lamp with cartoon hands, a new space for emerging design in Paris, and a collection of furniture by SU favorite EJR Barnes for a collector in London (above).
Discoveries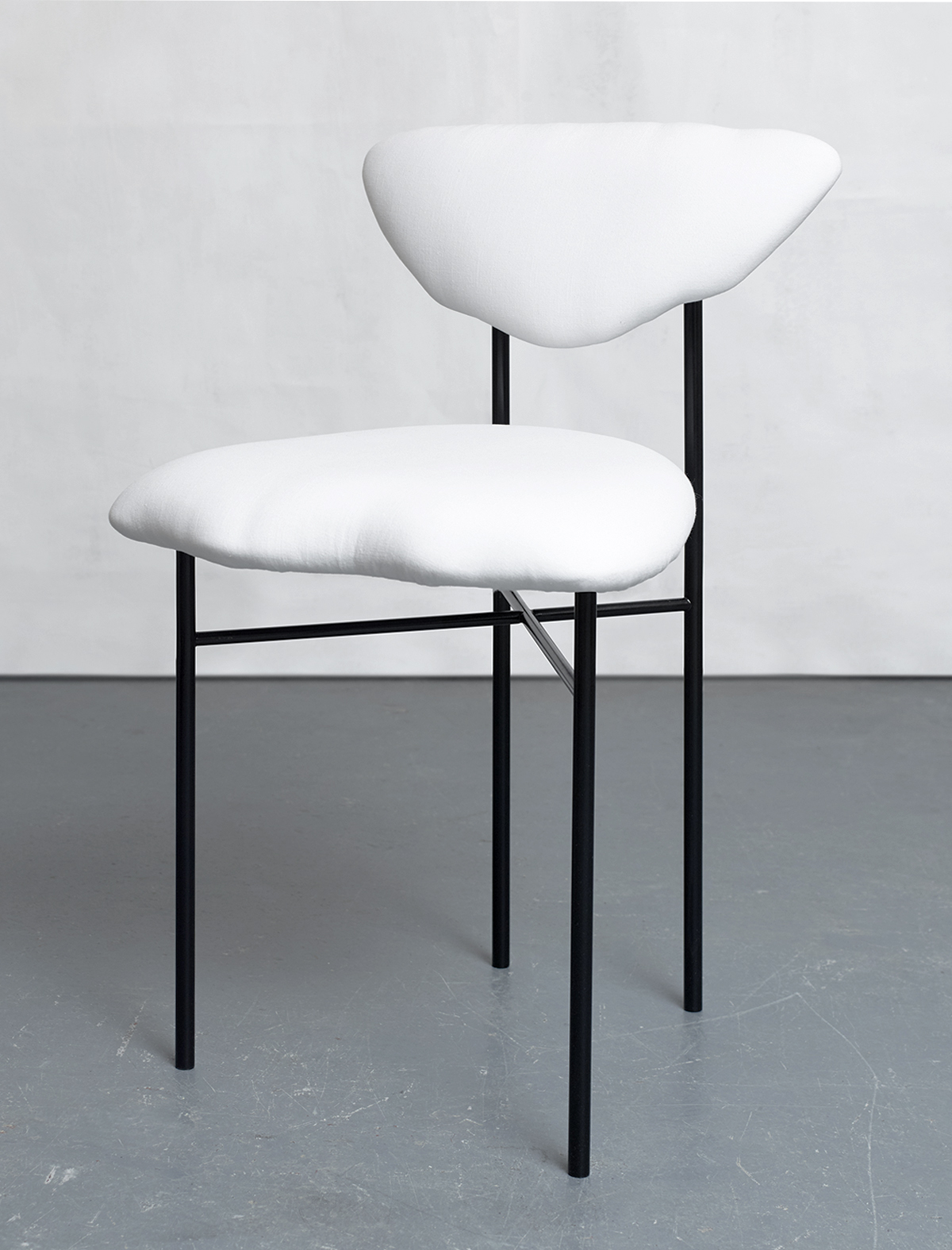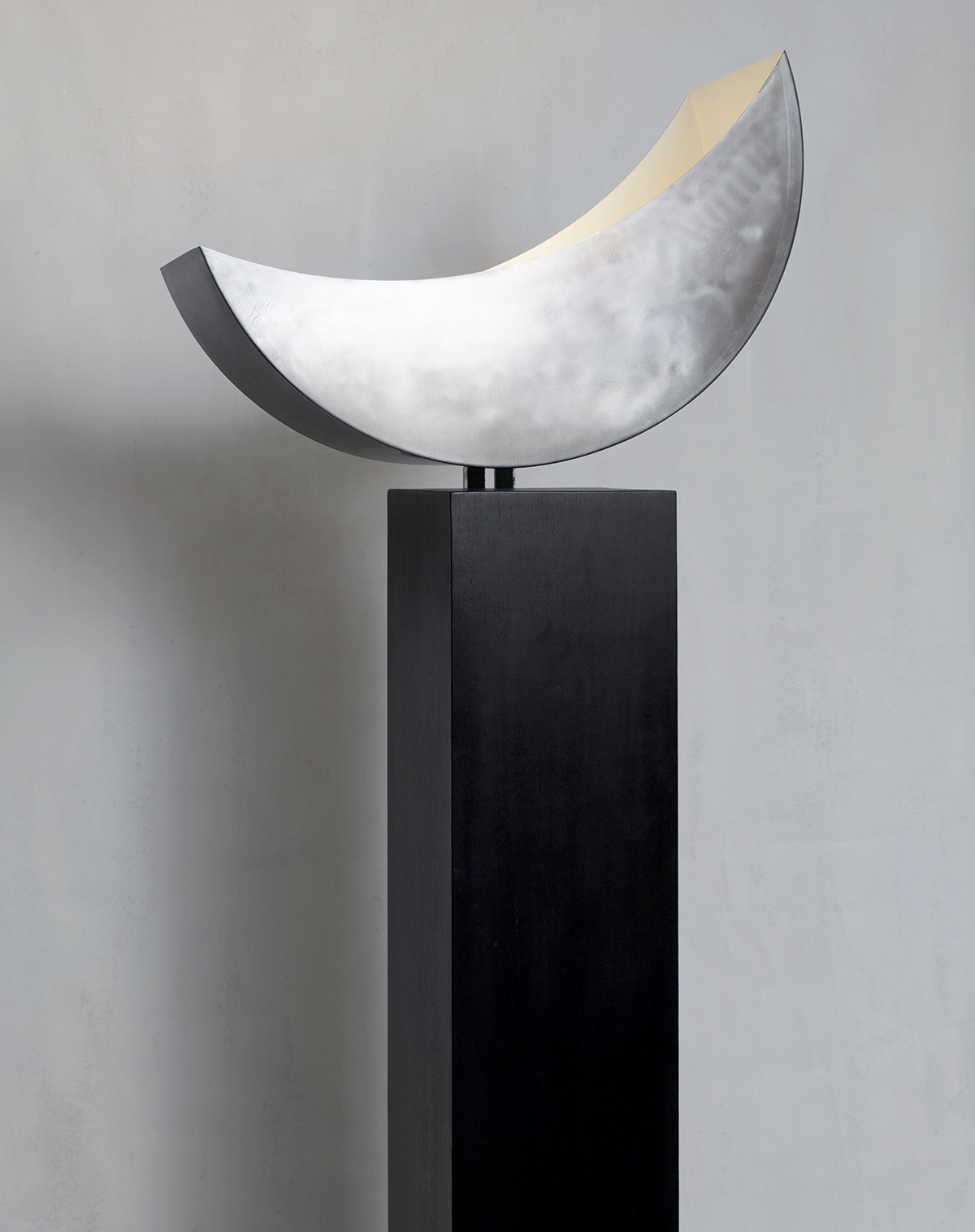 We are very envious of a certain woman who lives on Floral Street in London, who recently received this suite of objects made by EJR Barnes. The commission includes a full length mirror, small table, matching chair, and a tall floor lamp with a steel, moon-shaped "shade" on top. Lots of waxing and waning vibes in the other pieces as well. Magnificent.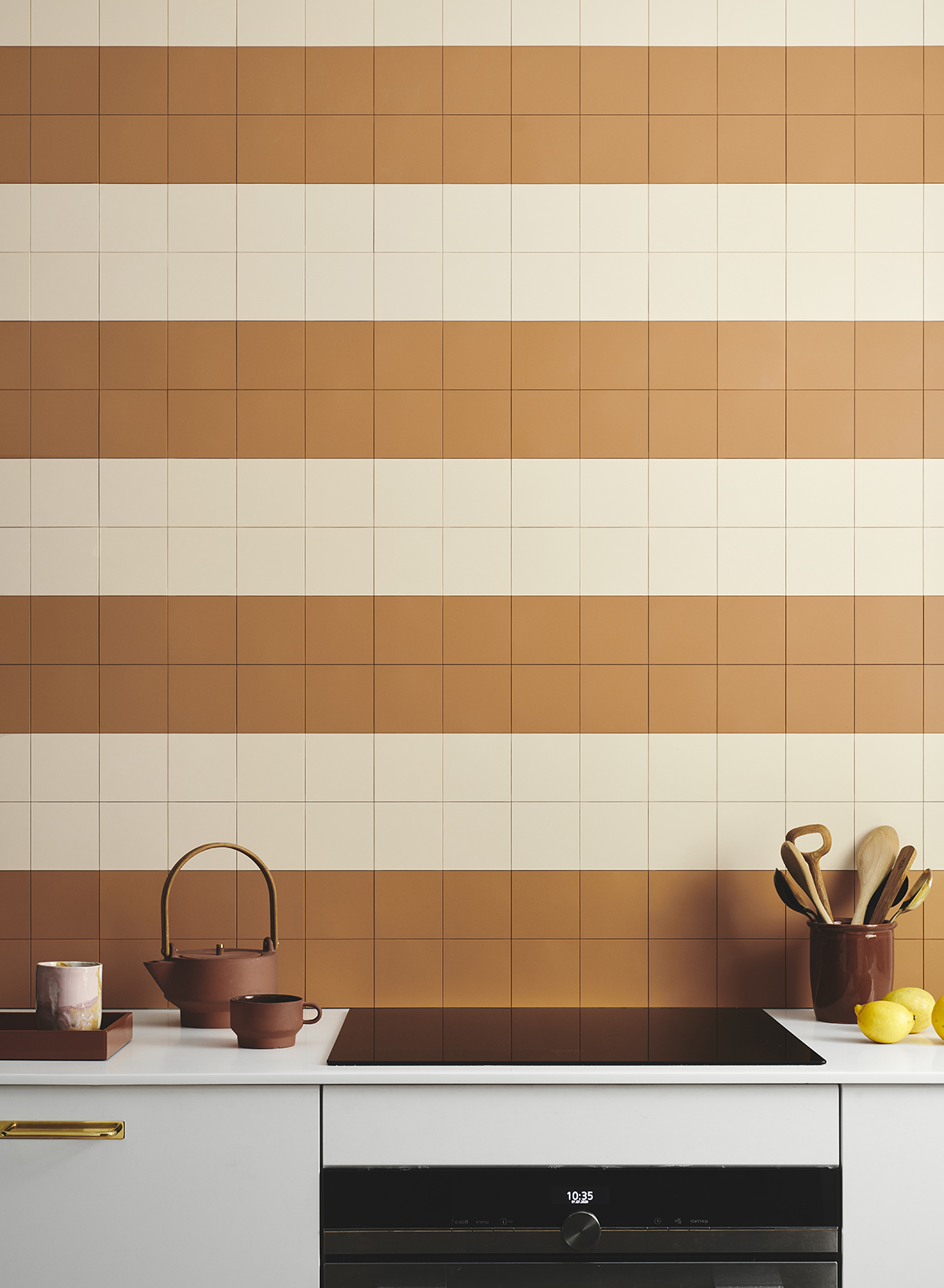 It's been quite a good year for colored tiles, the latest example we found being this beige-and-terracotta-stripe moment from the Danish brand Click'n Tiles, which makes an innovative system with a self-installable backdrop that you can click the plastic tiles on and off of at will. Over the terracotta look in 6 months? Swap it out for lavender and return the old (recyclable) tiles to the company for credit.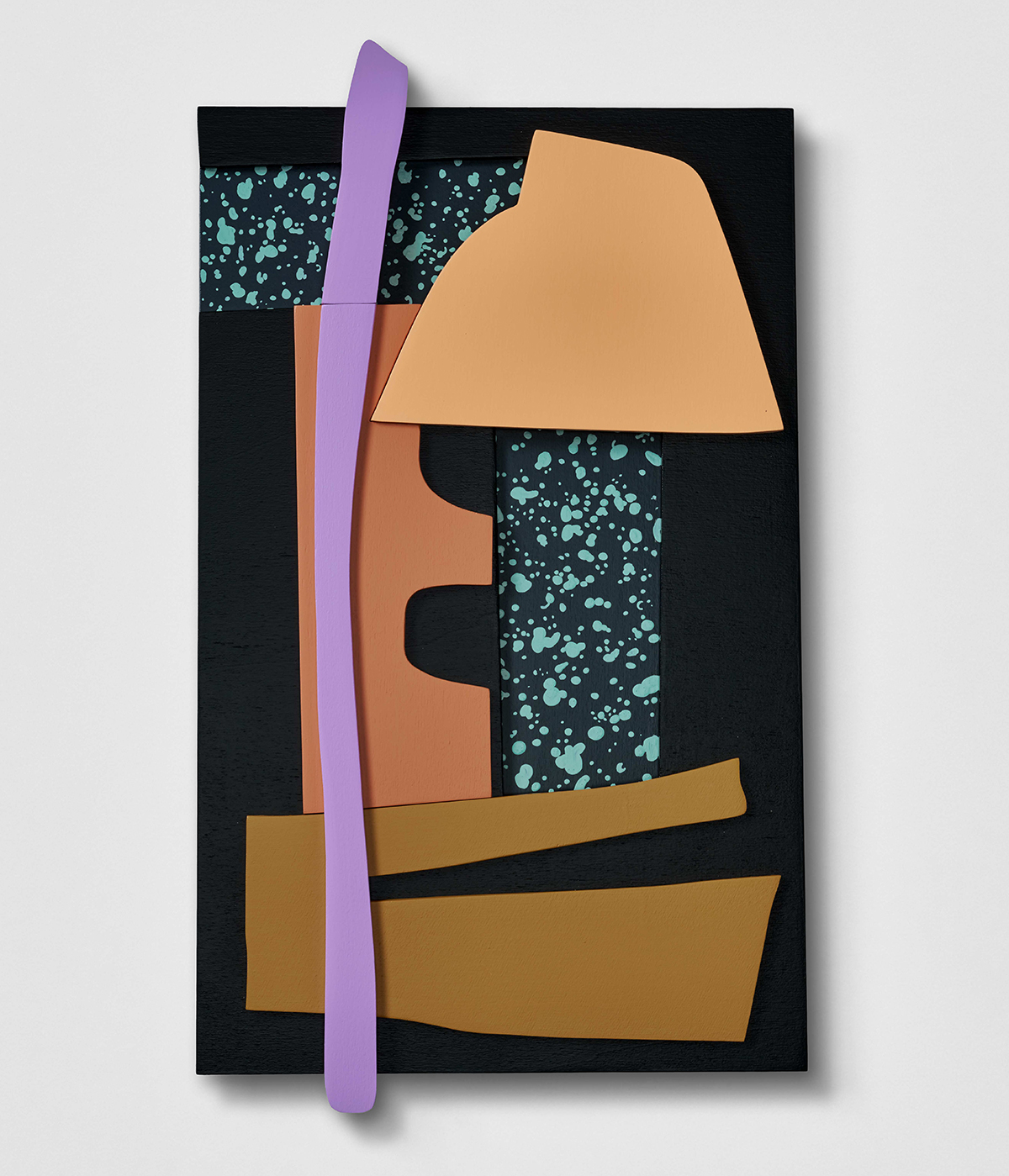 This week NYC's Studio Proba and the Dutch studio Marie Bernard — the shared practice of Masja van Deursen and Serge Game — released a new collab combining Proba's colorful shapey compositions with the duo's medium of three-dimensional plywood collage (which they usually use to make their own colorful shapey compositions). The series is available to purchase, in a limited edition of 15 per artwork, here. Photo by Pim Top.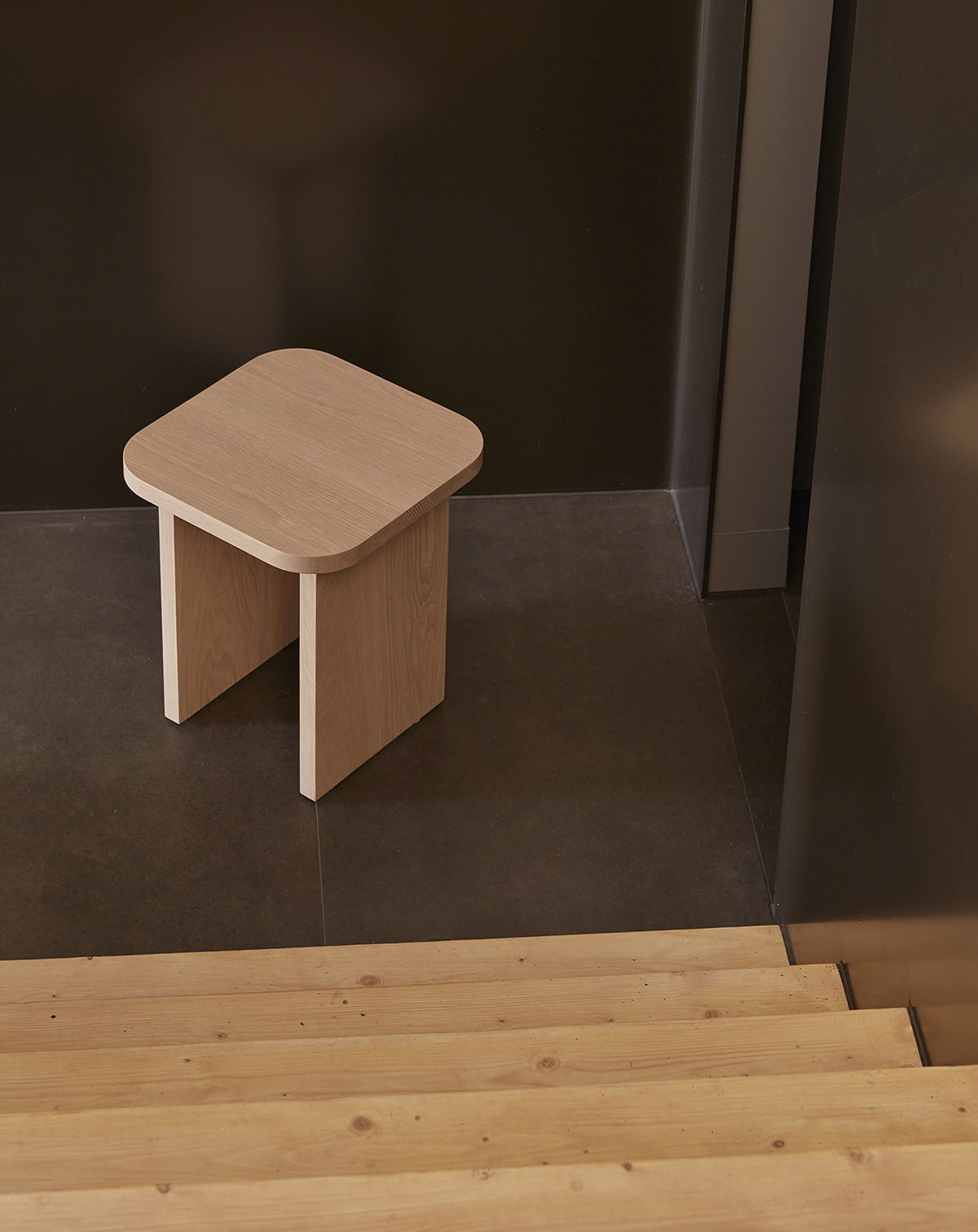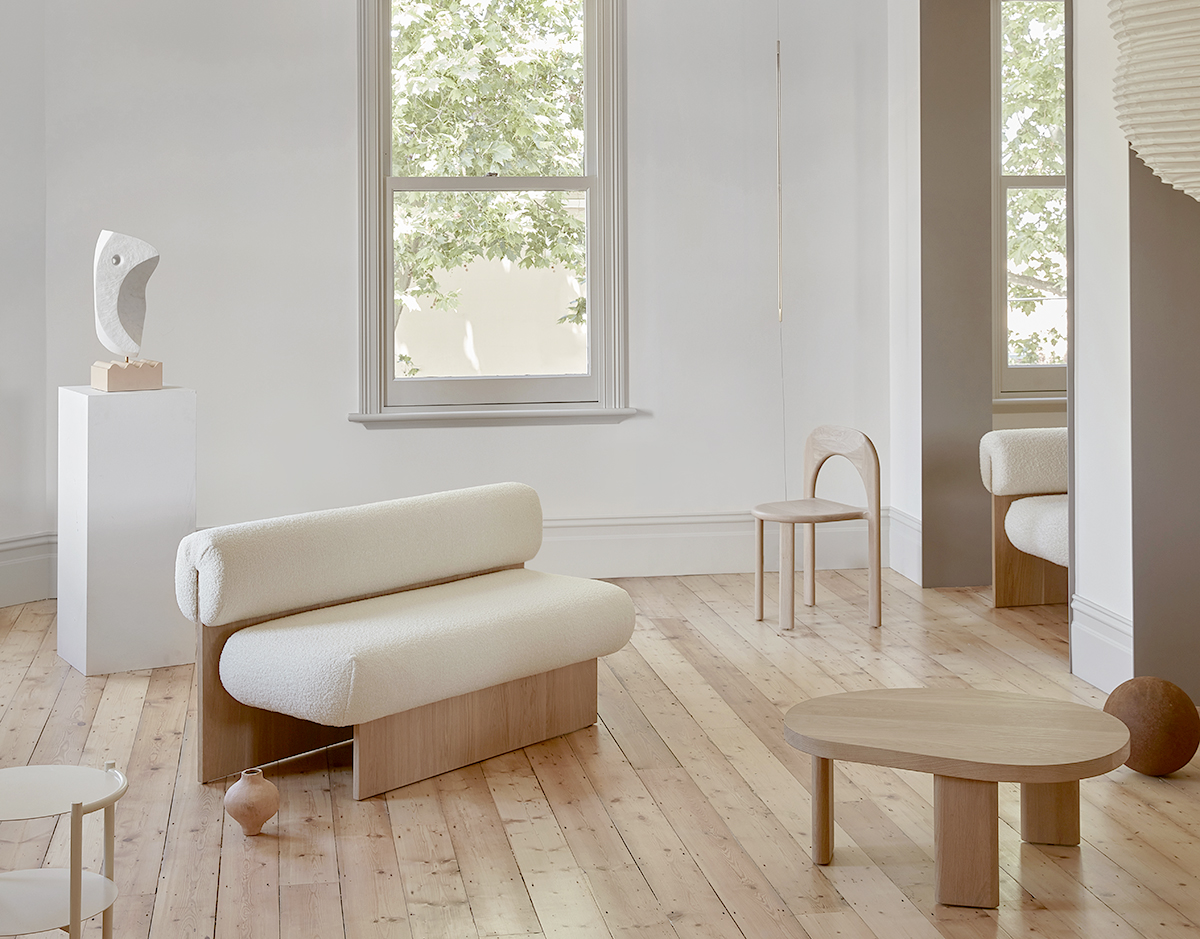 The Australian studio Fomu recently sent us photos of their new collection of locally-made, ethically sourced furniture, called L'Art de Vivre — our favorite piece is probably the little oak Odie chair on the back right, with the arch-shaped back and nice interplay between lines and curves. Photos by Sean Fennessey.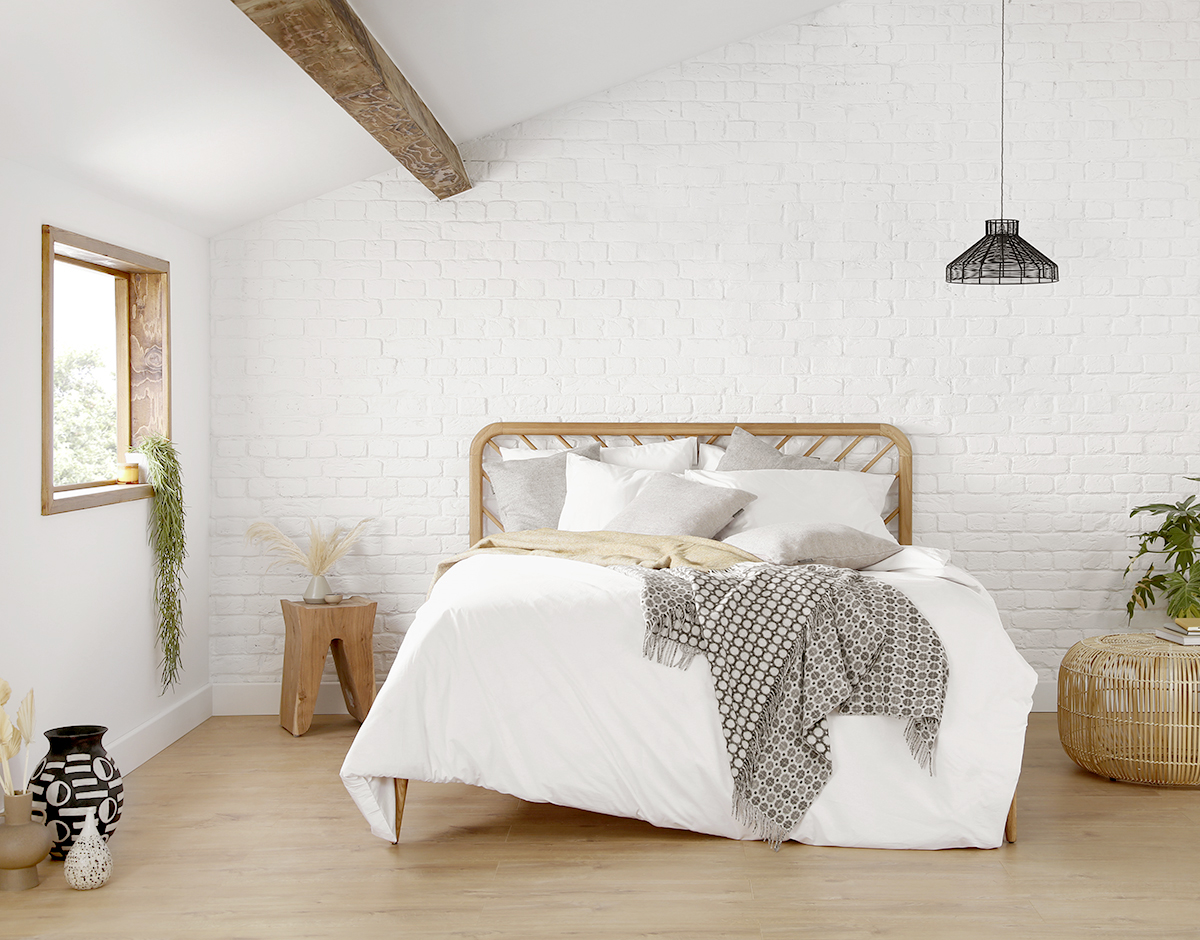 I actually mentioned this in my Editor's List for January — the monthly list of 12 things that Jill and I are feeling now, sent to our SU Friends members and often including hot tips on the best vintage things to search for on Ebay — but I'm newly enamored with natural wool bedding, thanks to UK-based Woolroom, which kindly sent me some to try this month. Reason being, I have terrible allergies (which are always worst in my bedroom, even when there's no down in sight), and wool bedding is entirely hypoallergenic. It also regulates temperature better while you sleep. I got the comforter and two pillows, which are made from ethically sourced British wool, and I'm really enjoying them.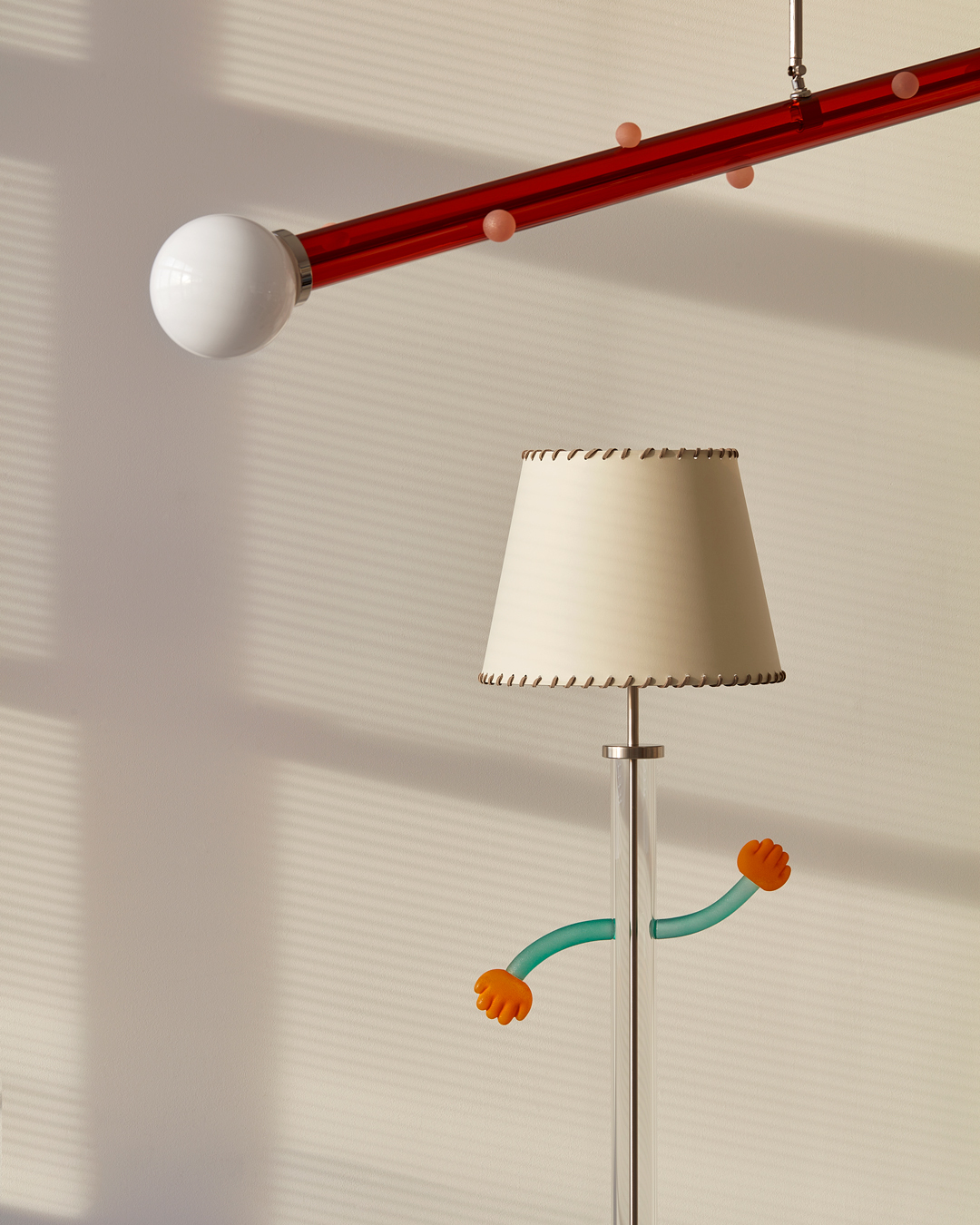 Another great collab this week: Trueing teamed up with the talented Japanese glass artist Baku Takahashi to add some pretty adorable embellishments to their light fixtures, the best of which of course is this floor lamp with cartoon hands. WUT!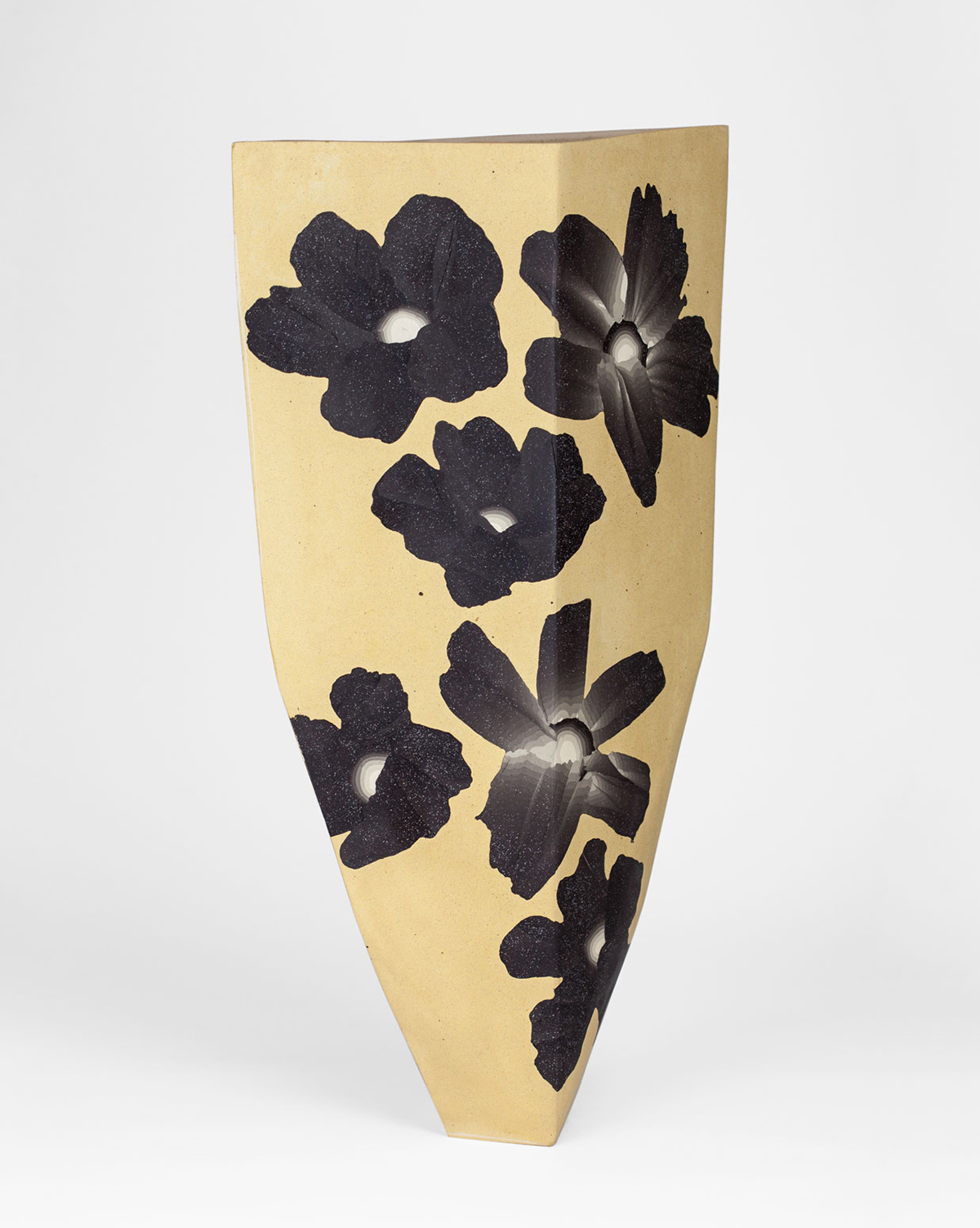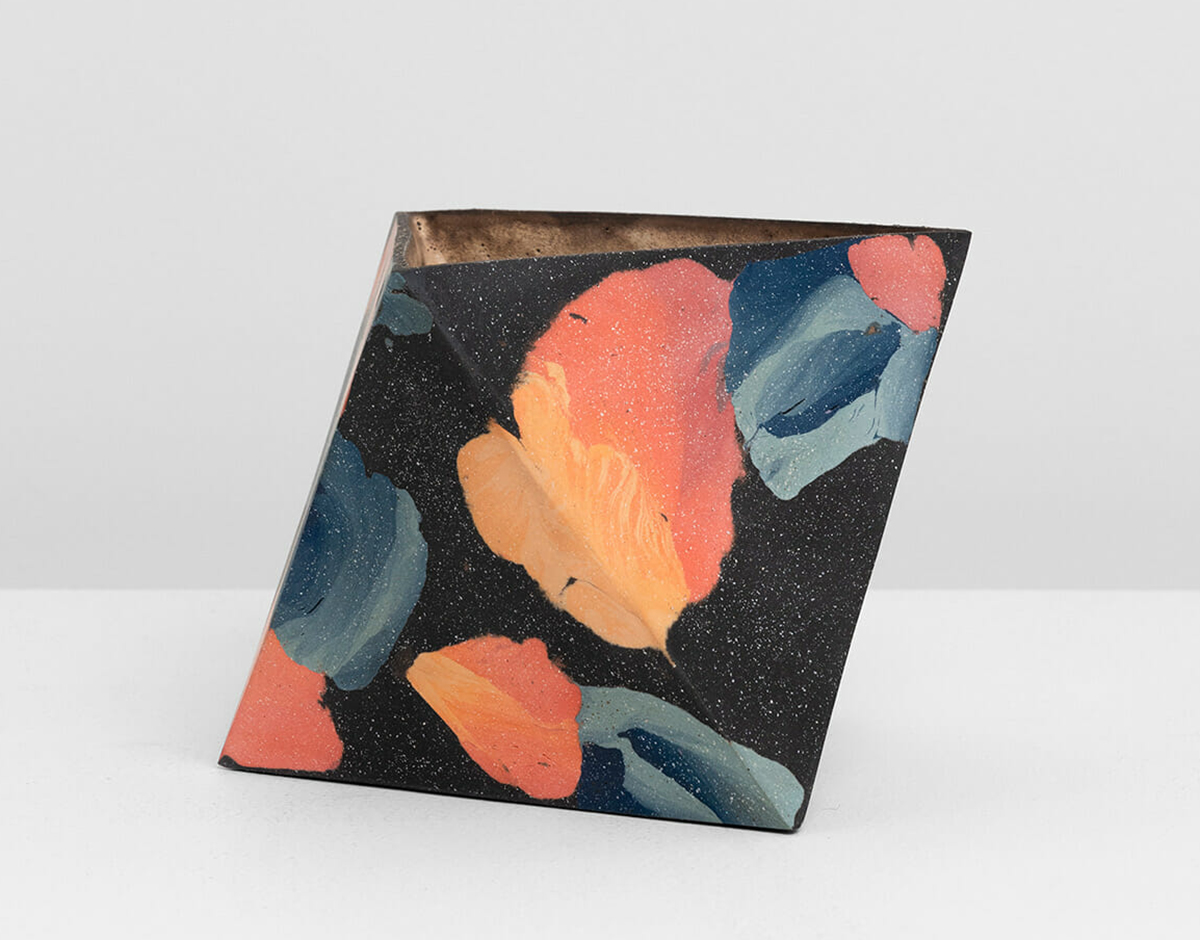 Over the years Cody Hoyt has been known for his geometric-patterned vessels, but ever since he got into florals last year with this guy, we've been secretly waiting for more. The Future Perfect just released a new yellow and black flowered vase by Hoyt above, and we decided to throw in the one below as well because it also has the non-geometric thing going on, and it's great (but sold).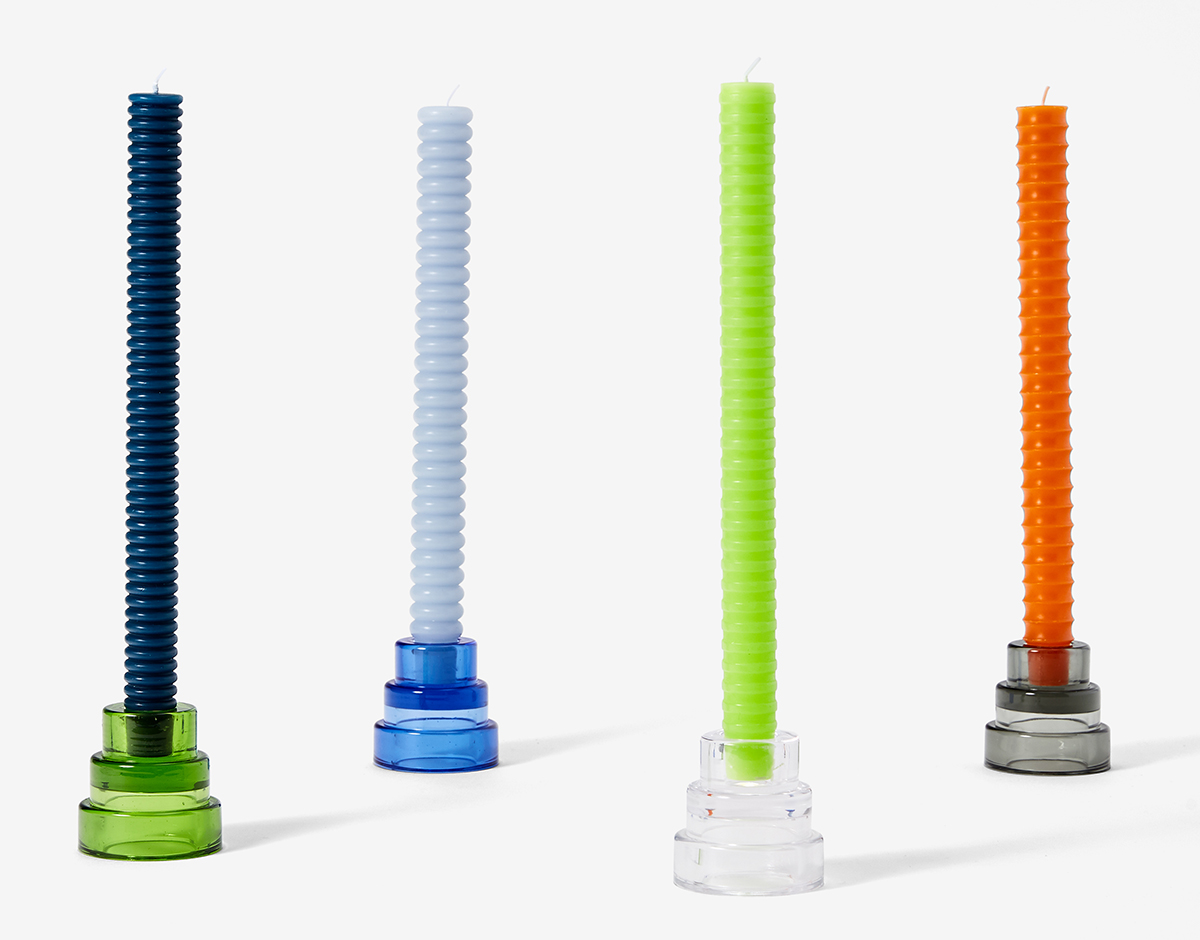 Here's a sneaky peek of two things we're excited about from Areaware's upcoming spring 2021 collection: candles by Dusen Dusen and candlesticks by Steven Bukowski, the latter of which can be used for tapers (as above) or flipped and use with tealights.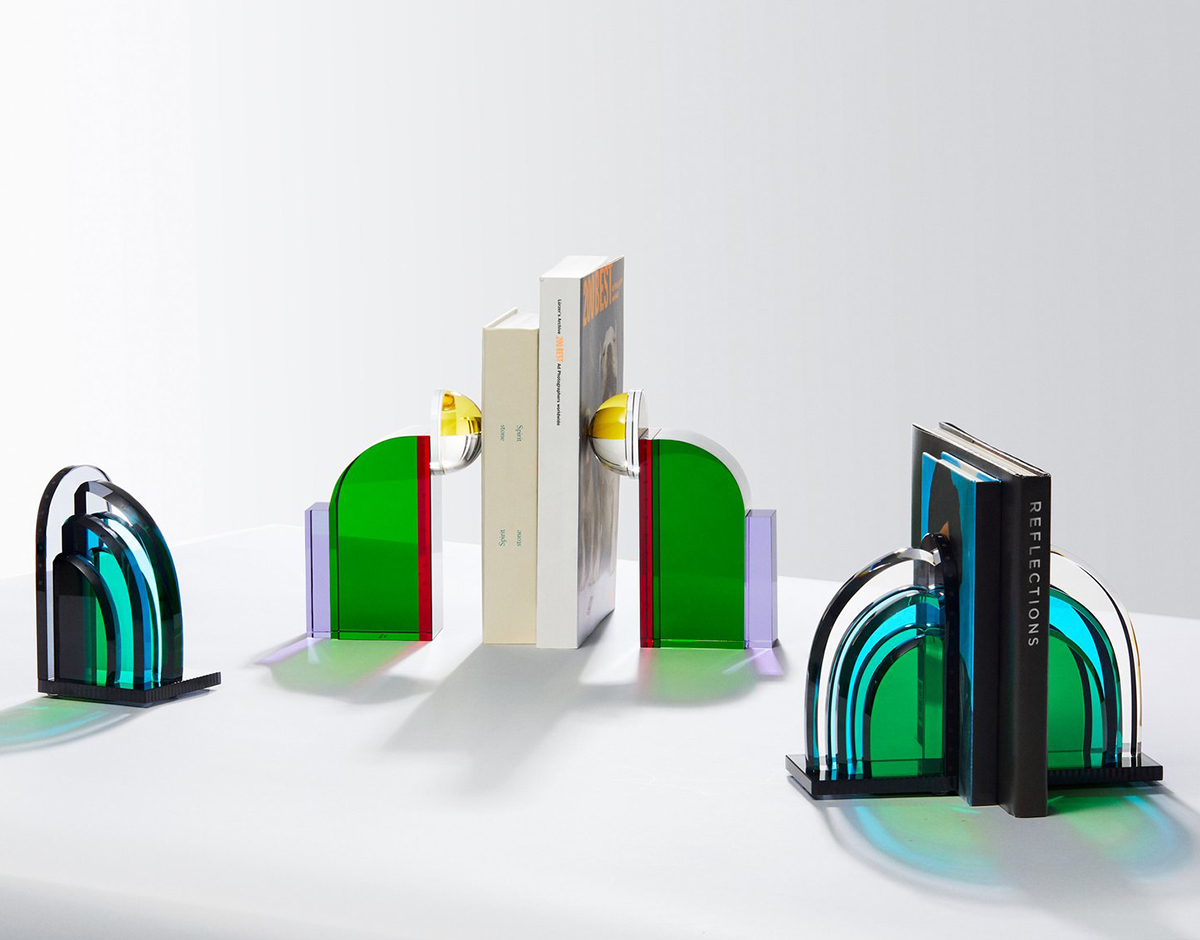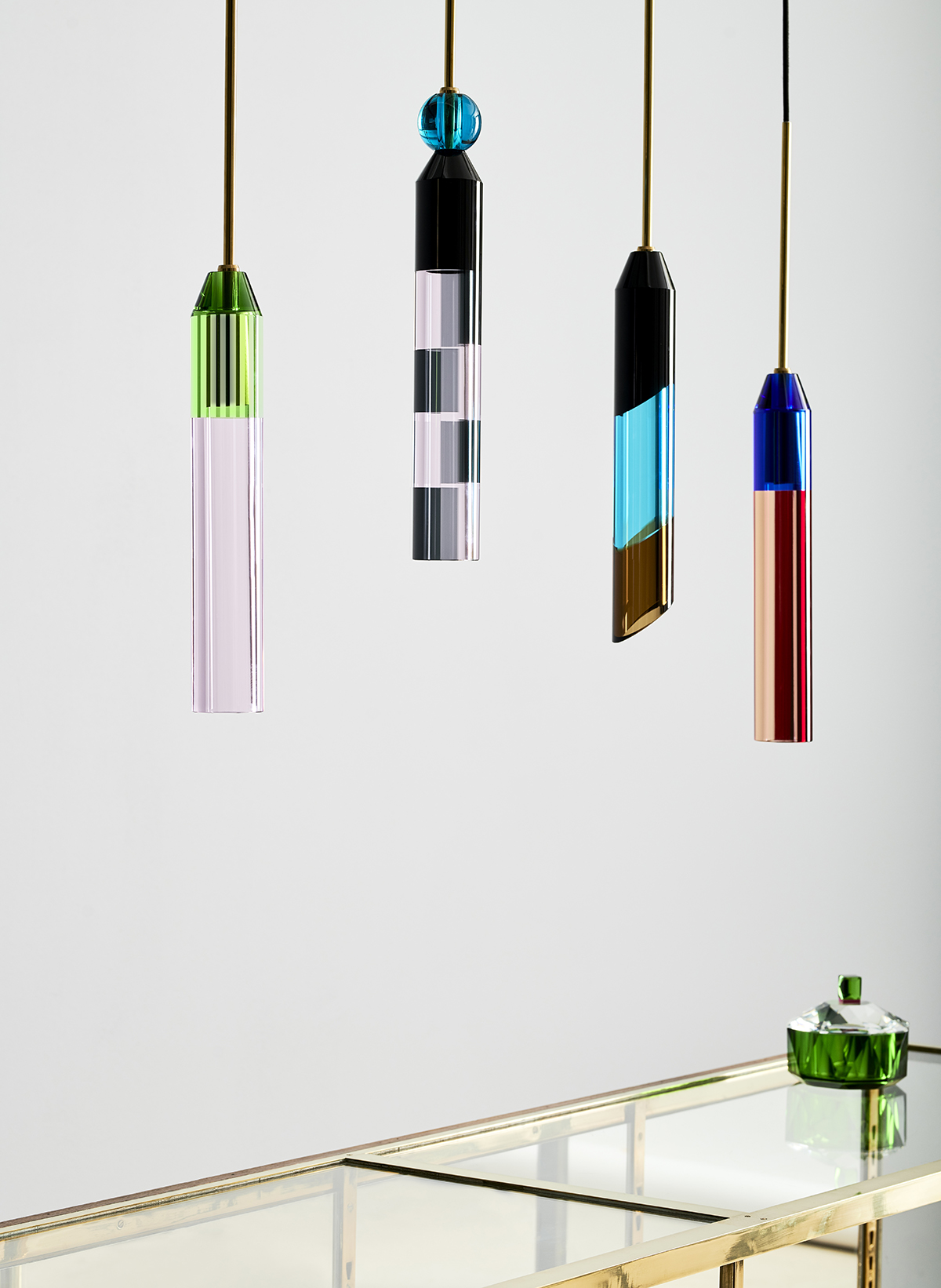 I'm not sure about Jill, but this week was the first I learned of the Danish housewares brand Reflections Copenhagen, which works a lot in graphic colored crystal. I was feeling super grumpy this weekend about the cold weather — and just being over this winter in general — but the cheerful bookends and lamps above gave me a much-needed moment of happiness.
Interiors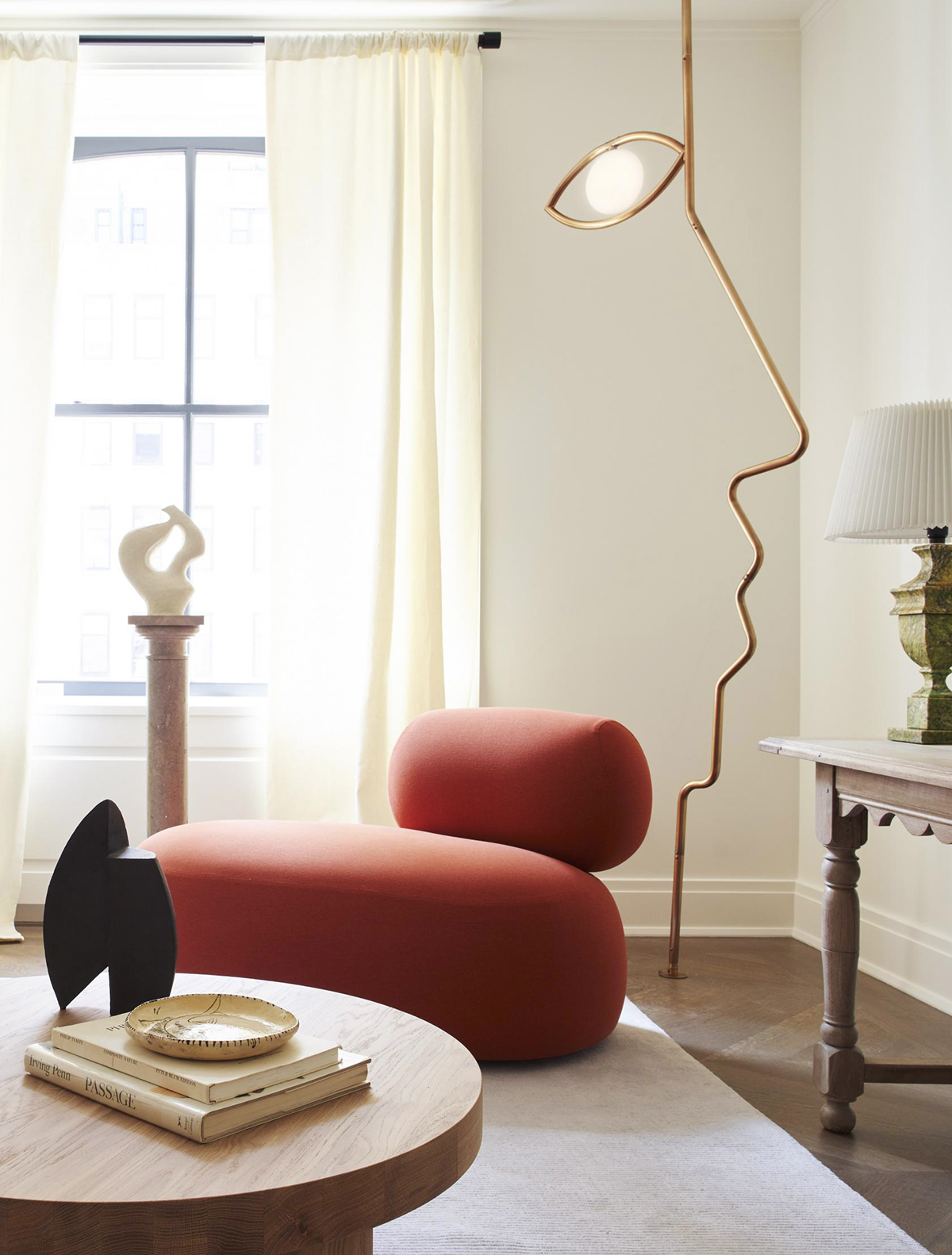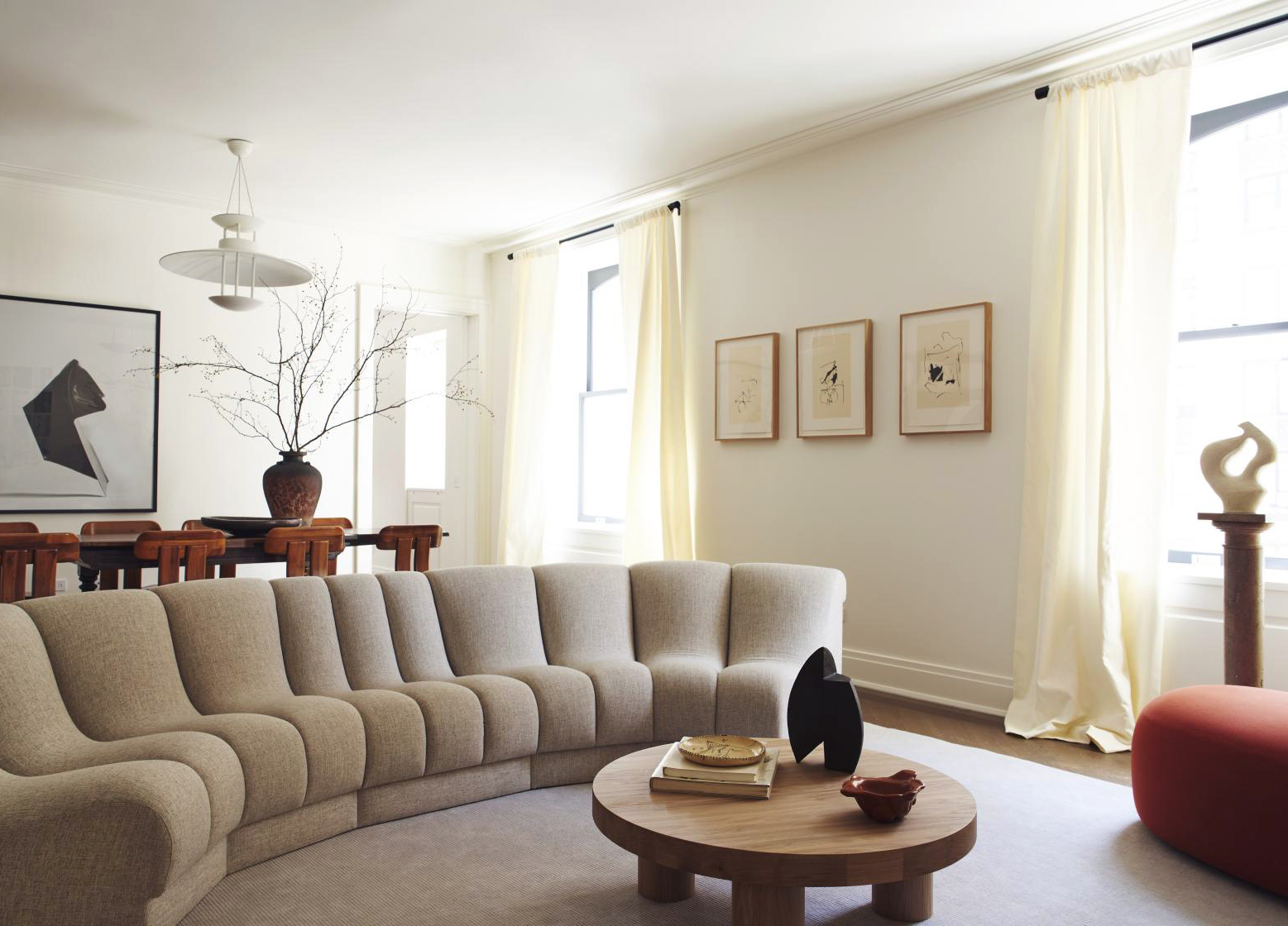 This weekend Wallpaper reported on a very chic model apartment that Anna Karlin and Rafael de Cardenas both had a hand in decorating. The rooms above both happen to be Karlin's, the first featuring her newest release — the Face Light, a floor-to-ceiling sculpture with a light bulb for an eye. If it weren't $9,000, we'd expect to be seeing it on the IGs of influencers everywhere.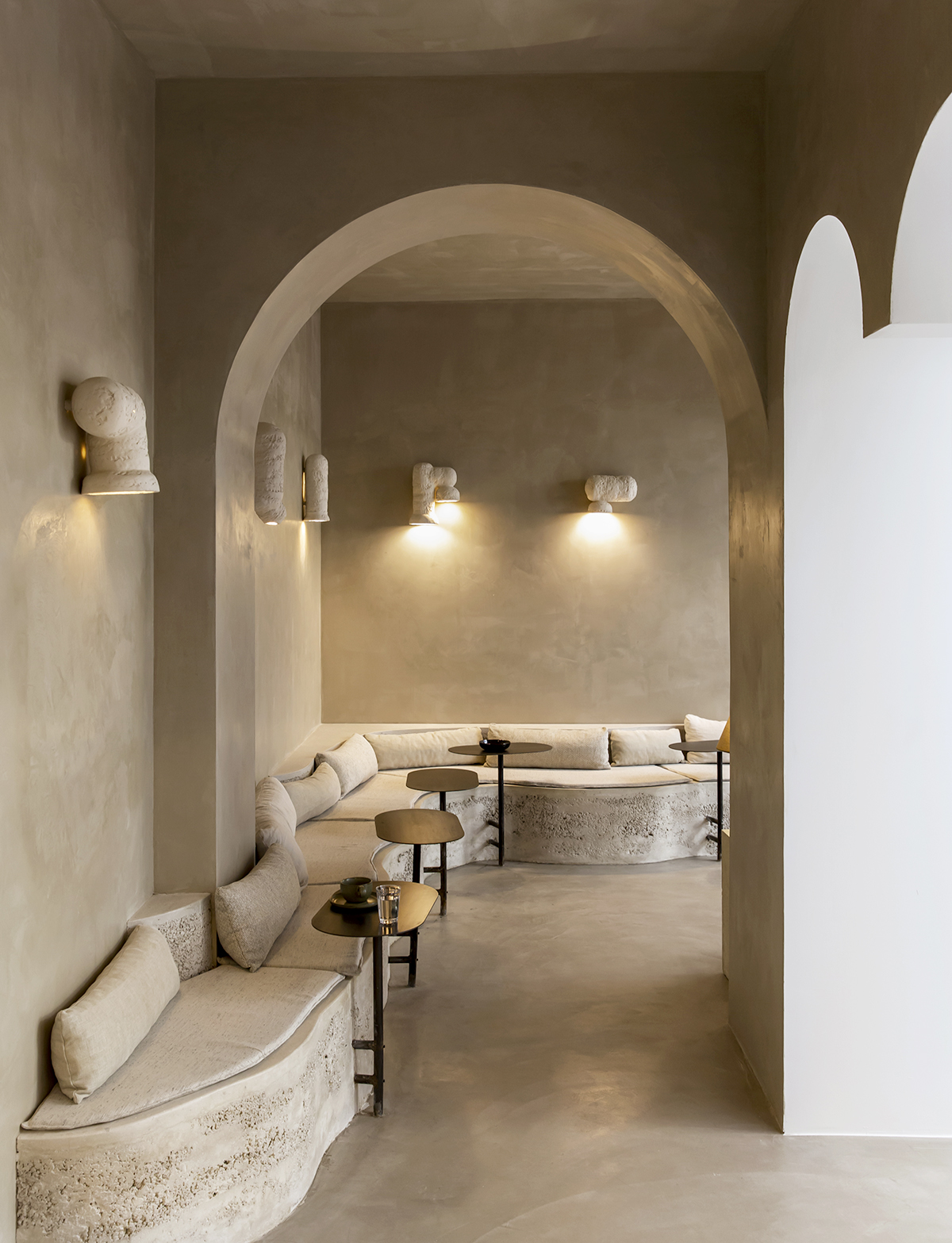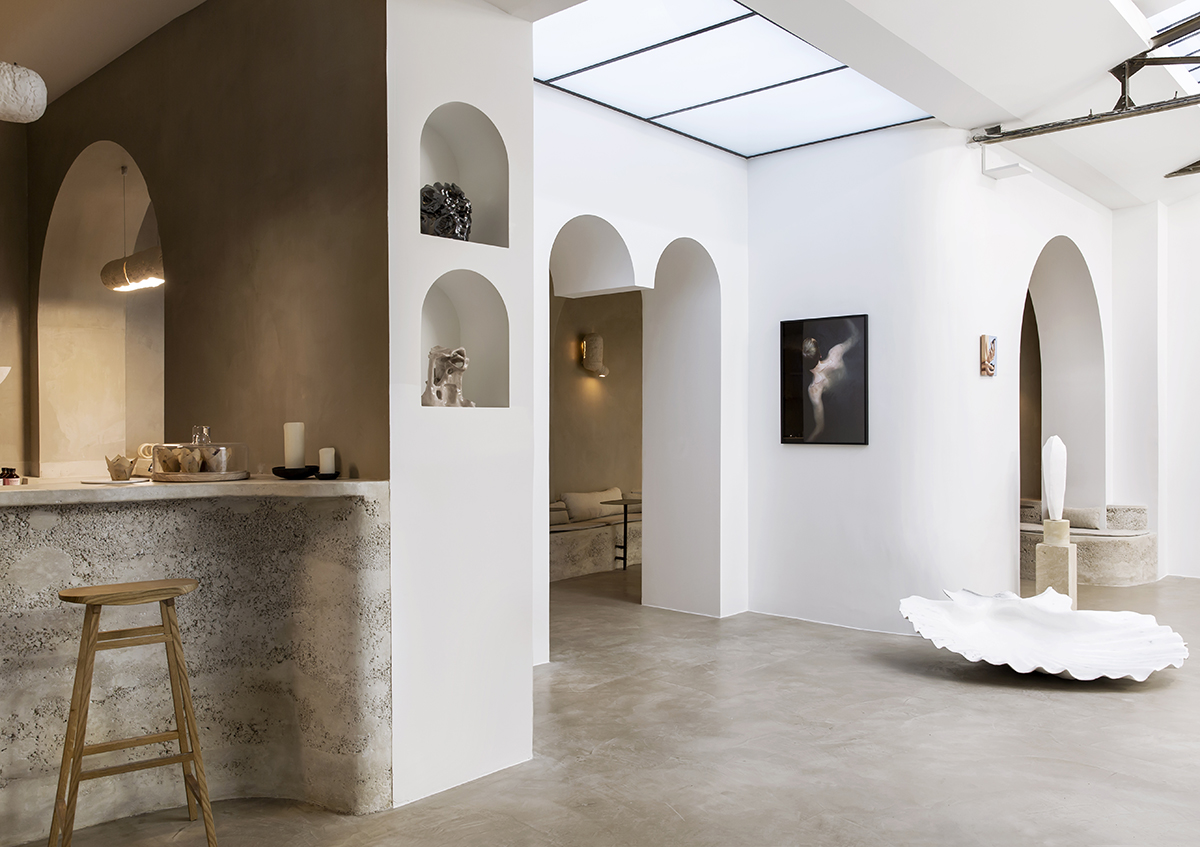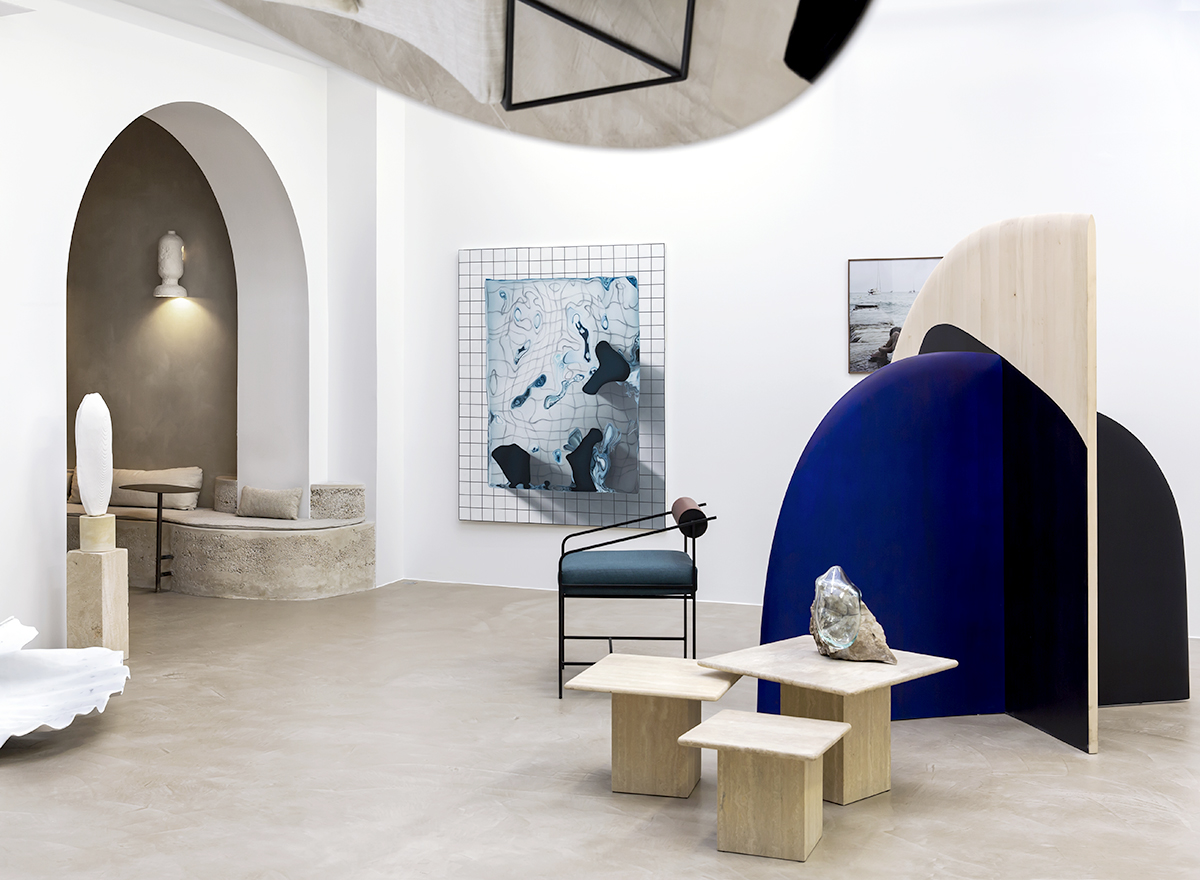 In a year where things felt so depressingly stagnant, we were excited to hear that a new art and design gallery dedicated to up-and-coming talents opened recently in Paris, with a record store on the ground floor and a super pretty coffee shop designed by Delphine Sauvaget. Chapelle XIV, as its called, was founded by Jerome Poggi gallery alum Éléonore Levai and her fiancé Benjamin Belaga, who had previously founded the record store, label, and agency Yoyaku. The first gallery's  first exhibition, pictured above, mourned our lost summer holidays with summer-related works by the likes of Bodegon Cabinet and Atelier Sauvage.
Exhibitions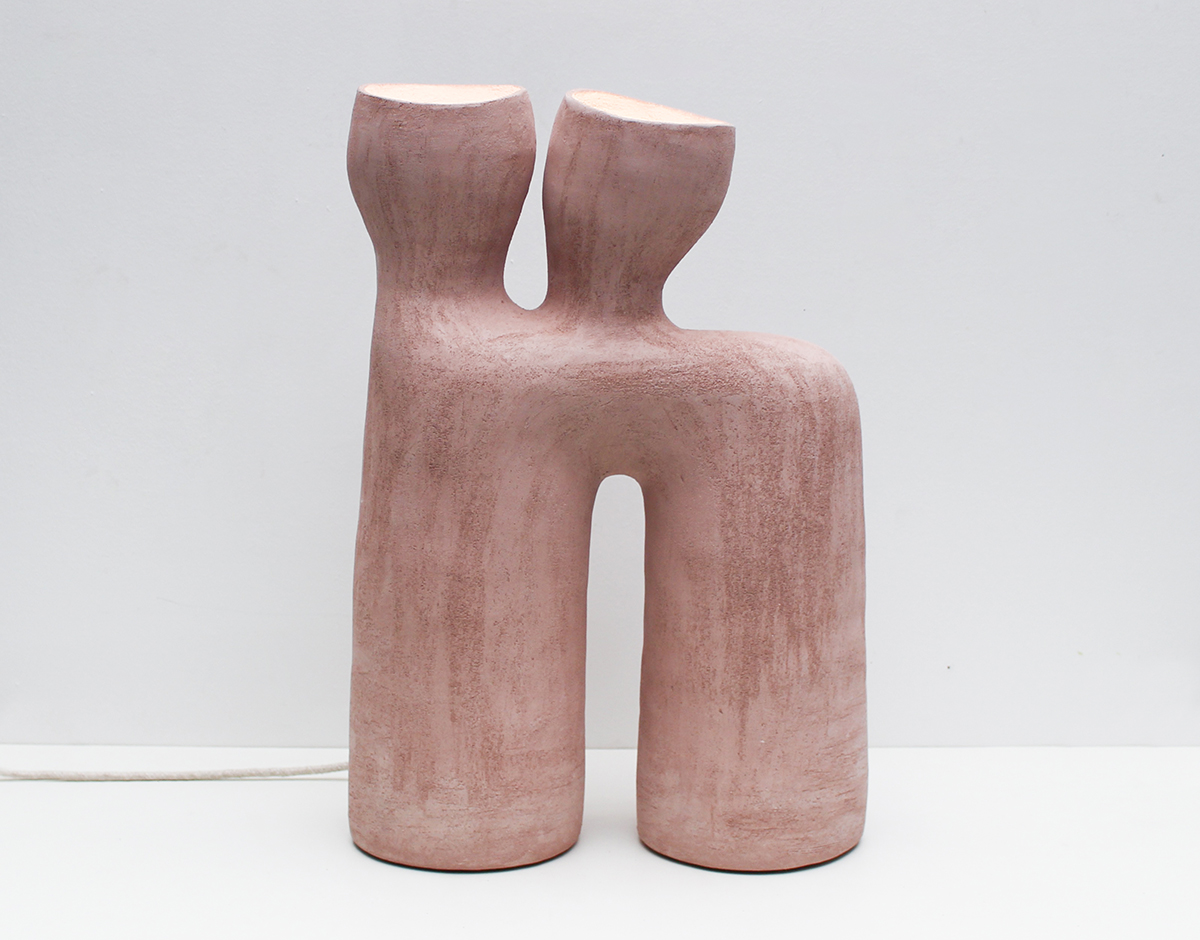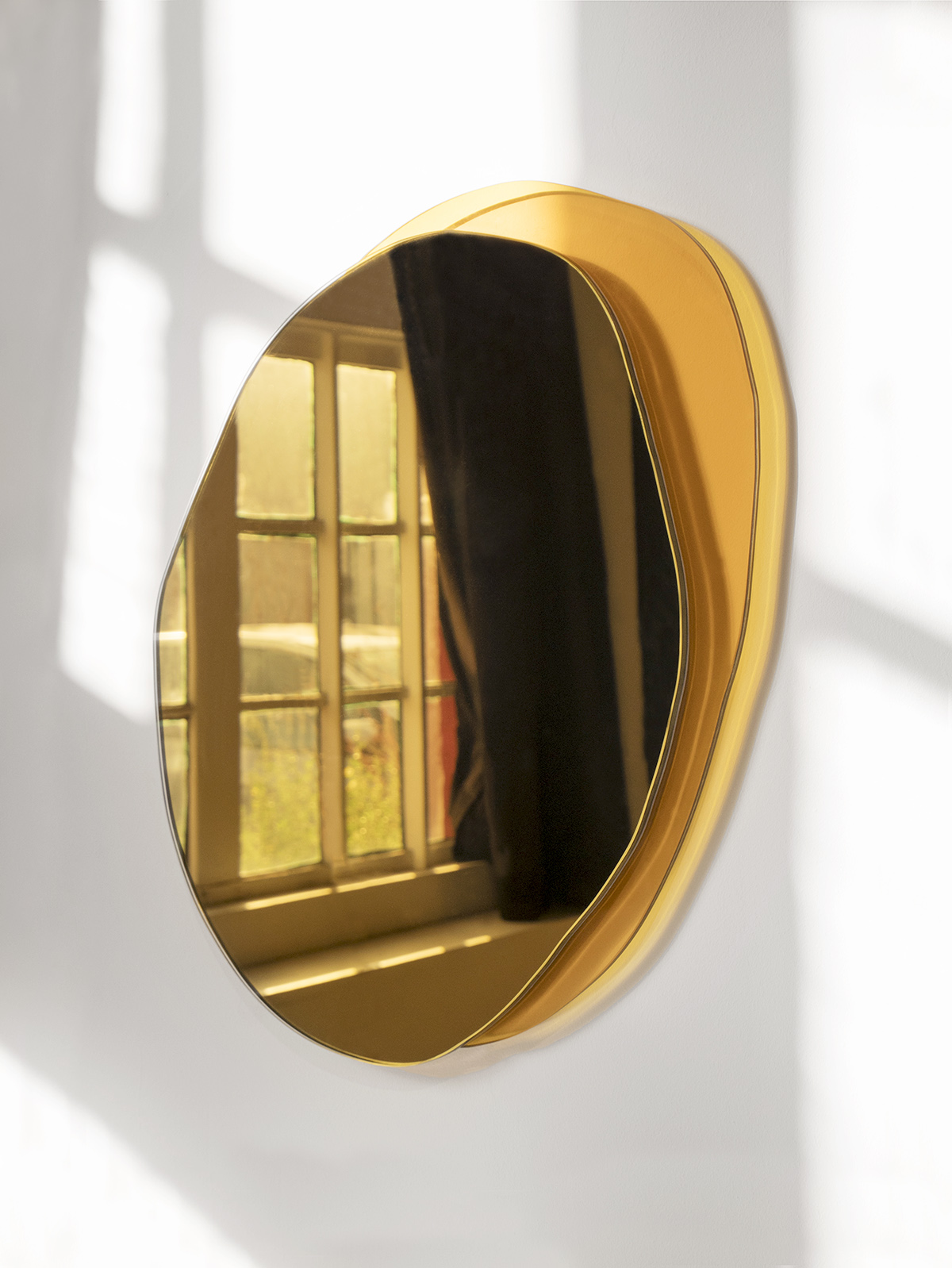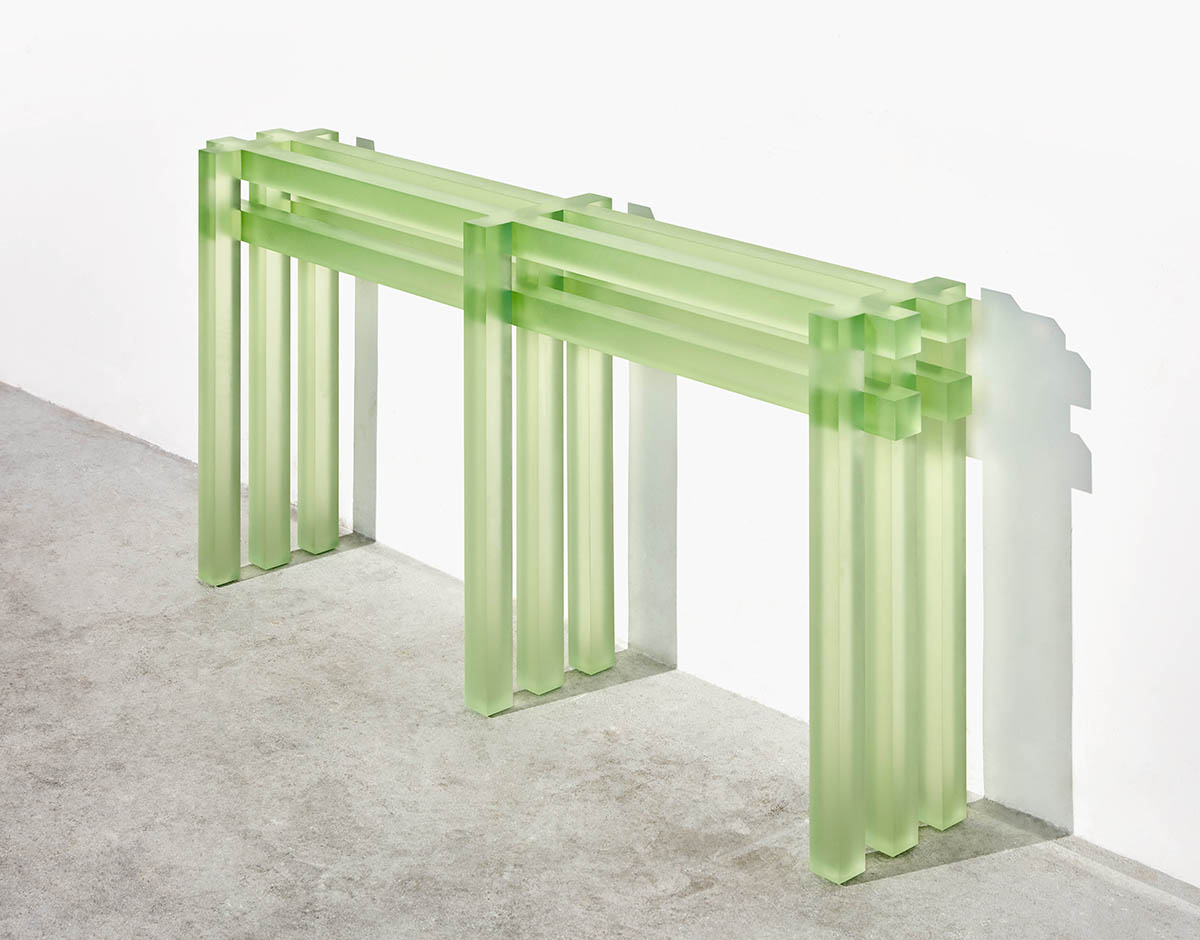 Galerie Philia — the Singapore-, Geneva-, and NYC-based art and design gallery — will be opening a big show in the Walker Tower in Manhattan on February 15, featuring 70 works by 40 international designers. There's a huge range of work, some new and some a few years old — everything from Rick Owens to Rooms. Some of our favorite of the newer ones though are above, from top, a lamp by Elisa Uberti, a mirror by Laurène Guarneri, and a spring-green console by Laurids Gallée. We aren't sure about visitation rules but keep an eye out for more info (or DM the gallery) here.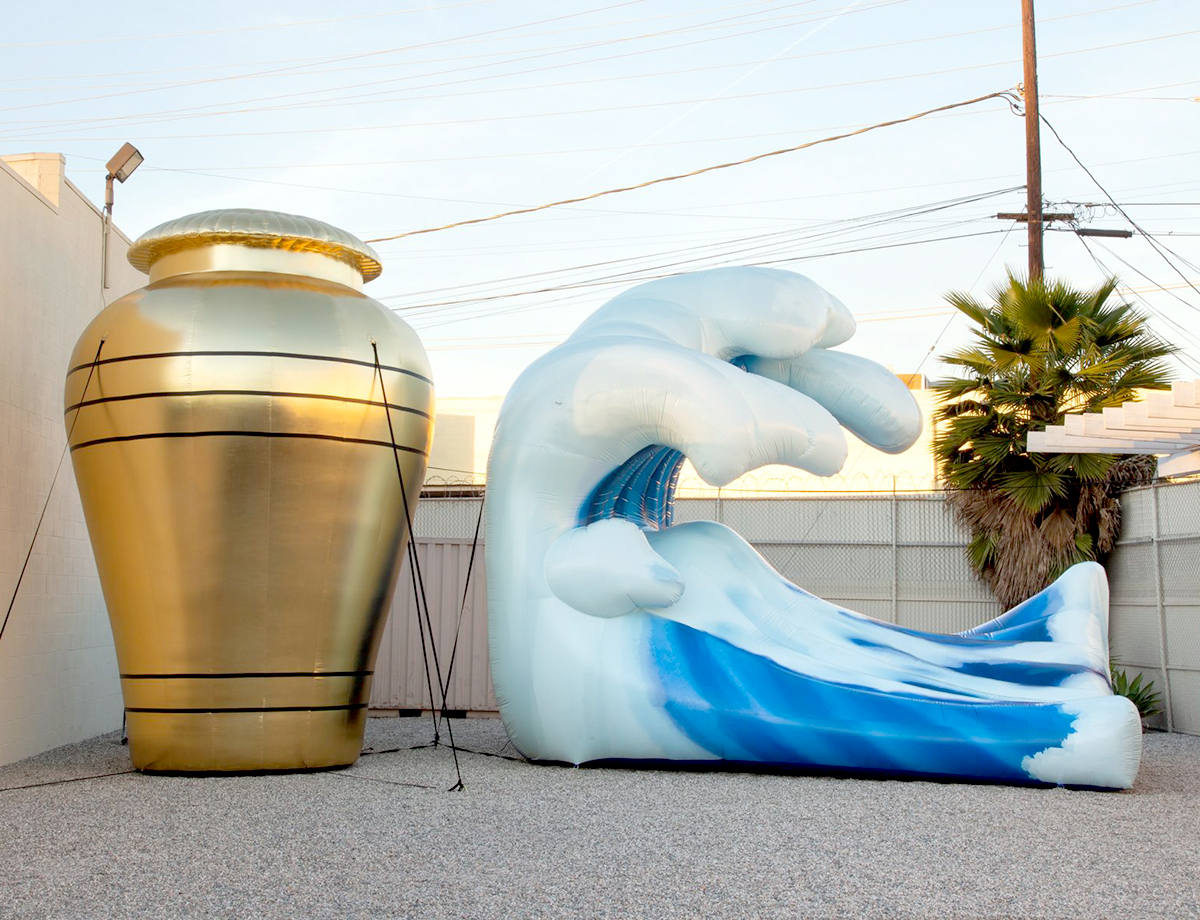 I can't stop smiling over this photo, of a gigantic inflated installation by Canadian artist Divya Mehra called The funny things You do, which is on view until February 20 at Night Gallery in Los Angeles. I've always had an overactive sense of awe towards anything rendered way too small (doll houses) or way too big (Think Big), so this piece just evokes sensory wonder in me. But of course it's about more than that: "a continuation of Mehra's exploration of satire as a tool to address the impact of colonization on institutional spaces."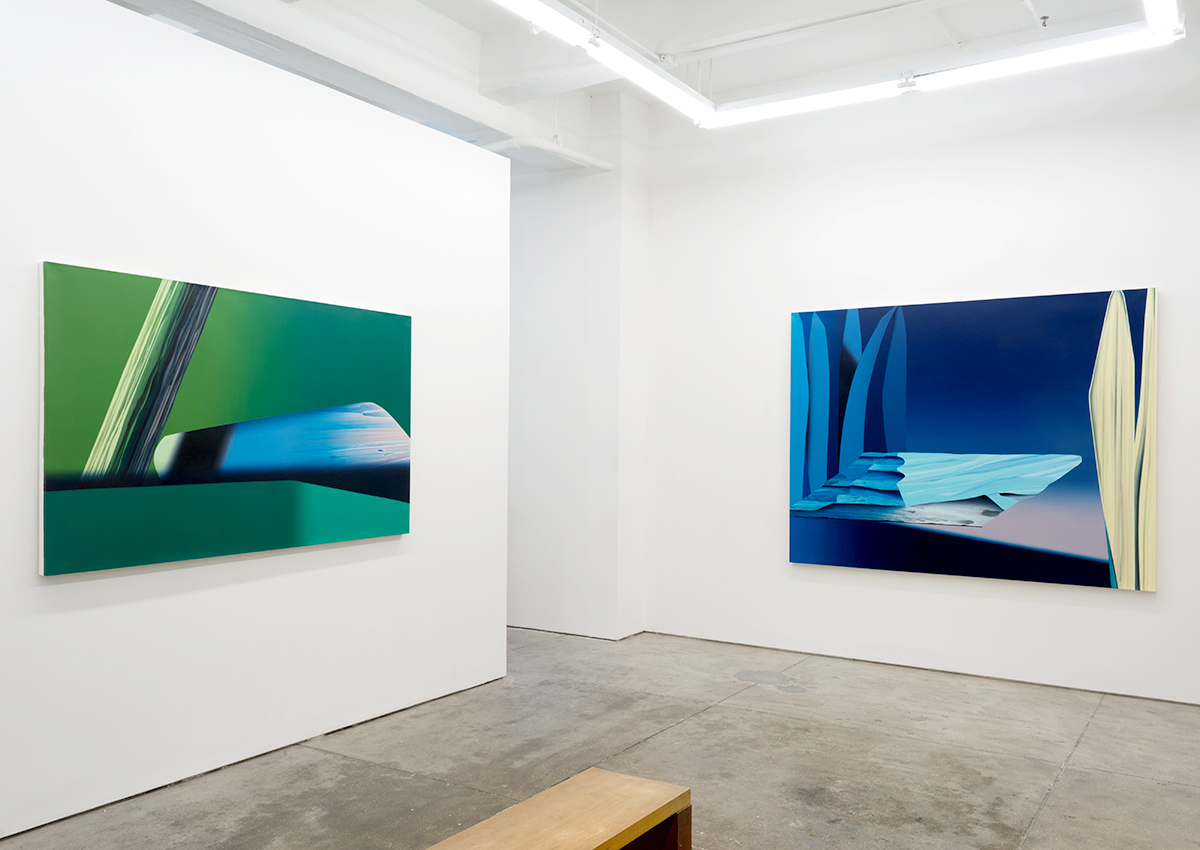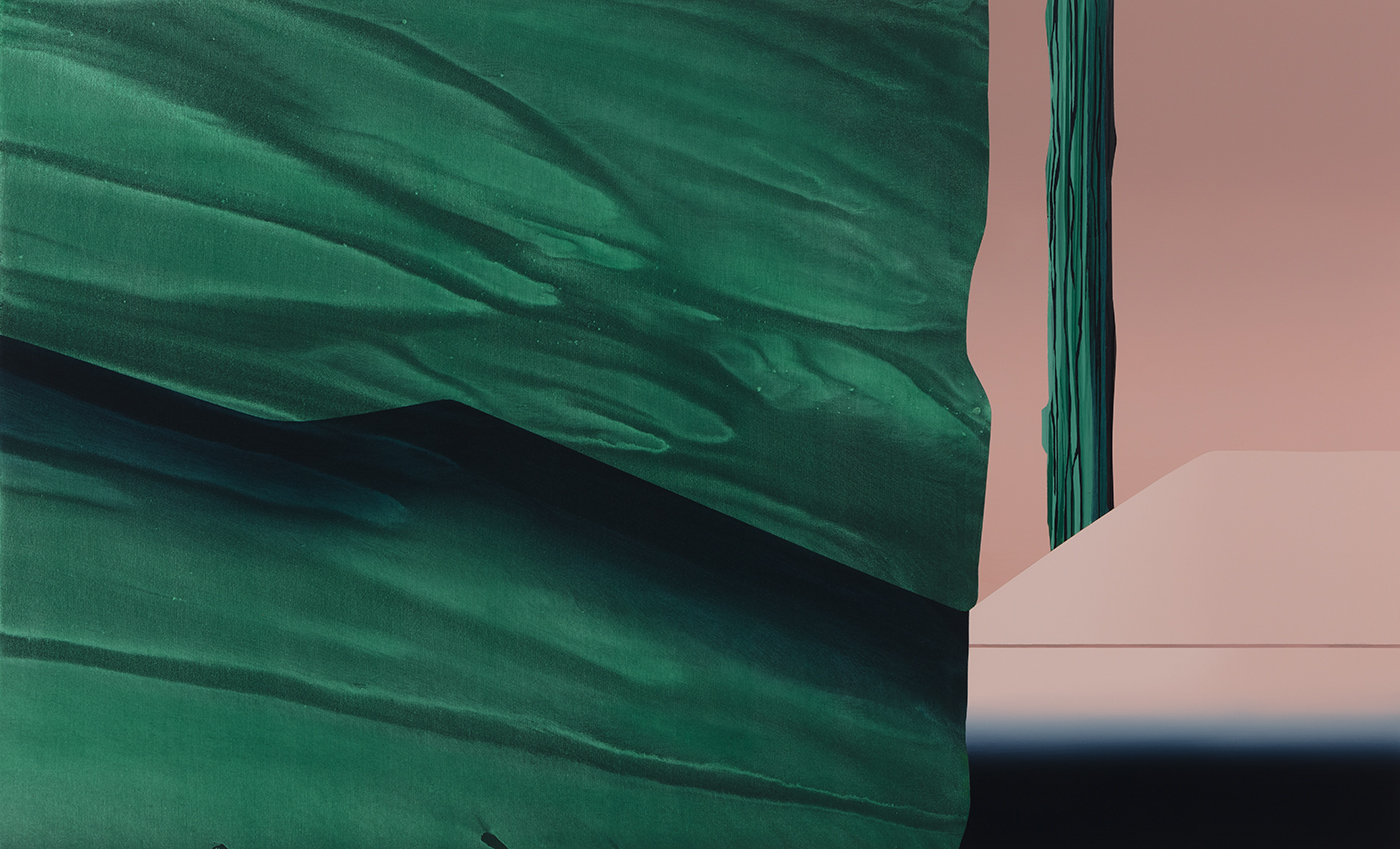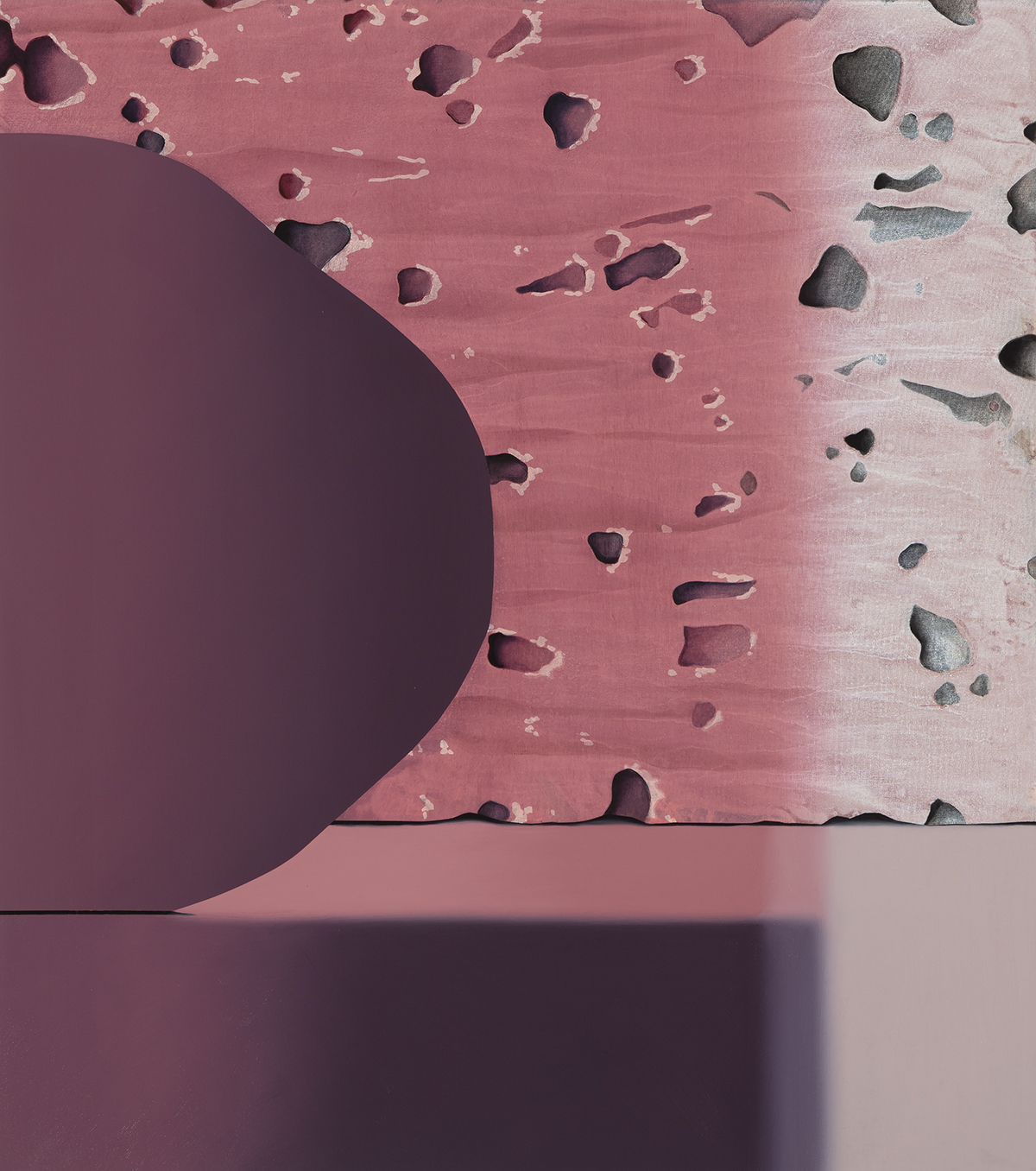 The paintings of Dallas-based Anna Membrino — on view now at Morgan Lehman gallery in New York — feature "curvilinear geometries and planes of glowing color" that land in the ambiguous space between abstraction and reality. That's because Membrino makes them by building small colored-paper maquettes in her studio, then paints them, but not faithfully. Their "elongated shadows and long, arcing color gradients suggest the lingering of light and the gradual passage of time," writes her gallery.