09.19.20
Week of September 14, 2020
A weekly Saturday recap to share with you our favorite links, discoveries, exhibitions, and more from the past seven days. This week: three new (ish) puffy chairs, a collection of graphic ceramic tiles by Nathalie du Pasquier, and a suite of styrofoam-and-resin floral furniture with millennial-weirdo vibes.
Exhibitions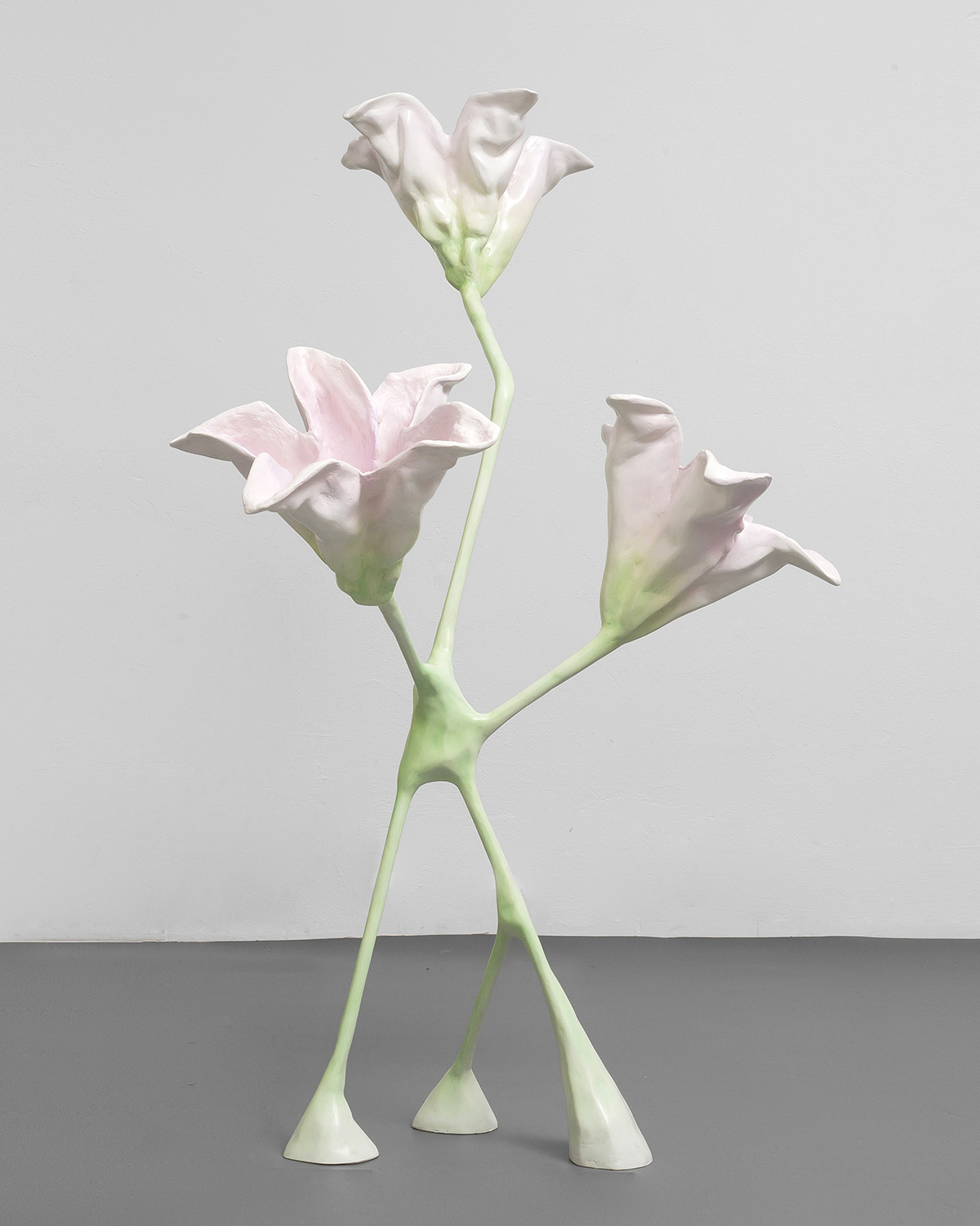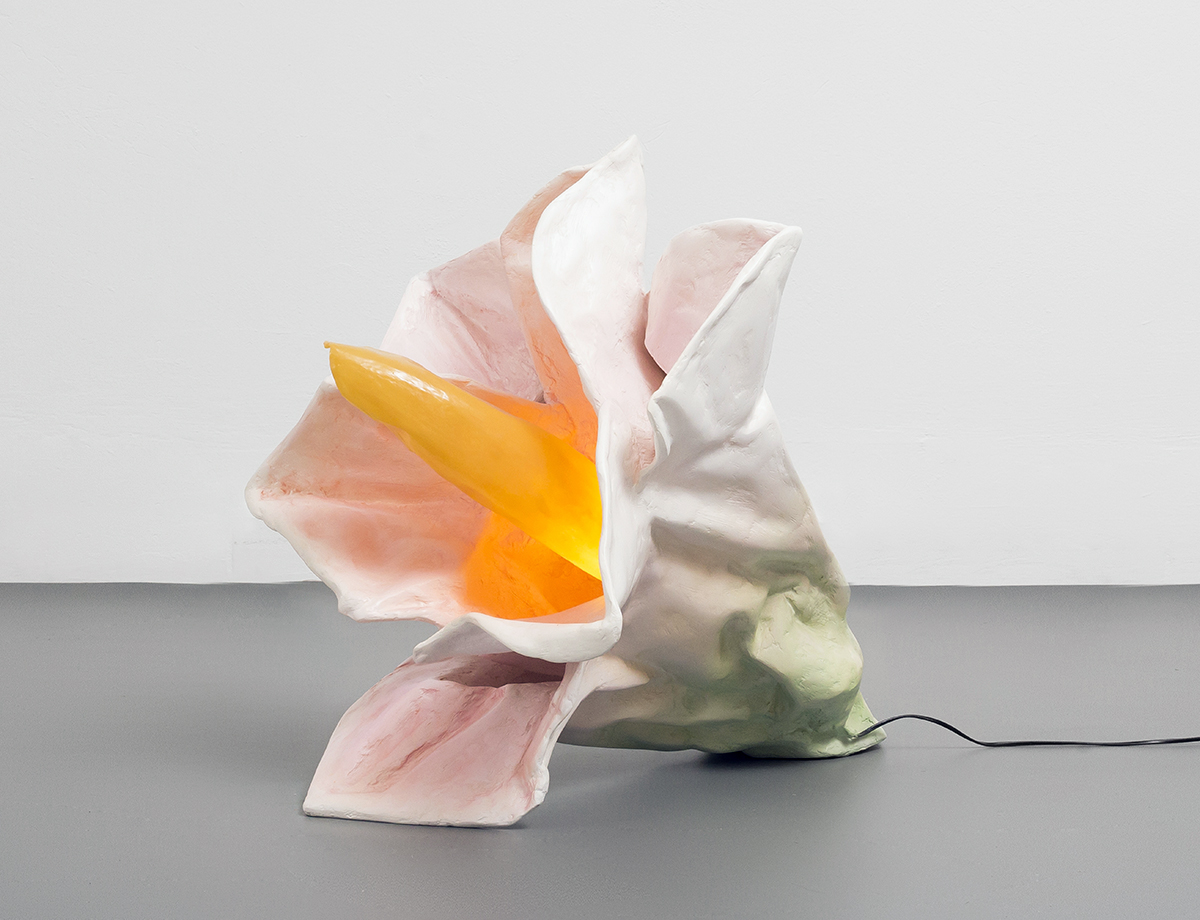 We're launching a huge special series on the site on Monday that will take up the next month of Sight Unseen coverage, otherwise we would have devoted a full, glorious story to how much we love Anna Aagaard Jensen's new collection of floral furniture for Functional Art gallery in Berlin, where it's on view now through October 17. We don't always go for things that have brazen millennial-weirdo vibes, nor do we typically like things that are so figurative, plus we are VERY VERY picky about our florals. Which makes us all the more impressed with this work, which gets all those things just right. Jensen graduated from Eindhoven last year, and she's definitely on our list of ones to watch.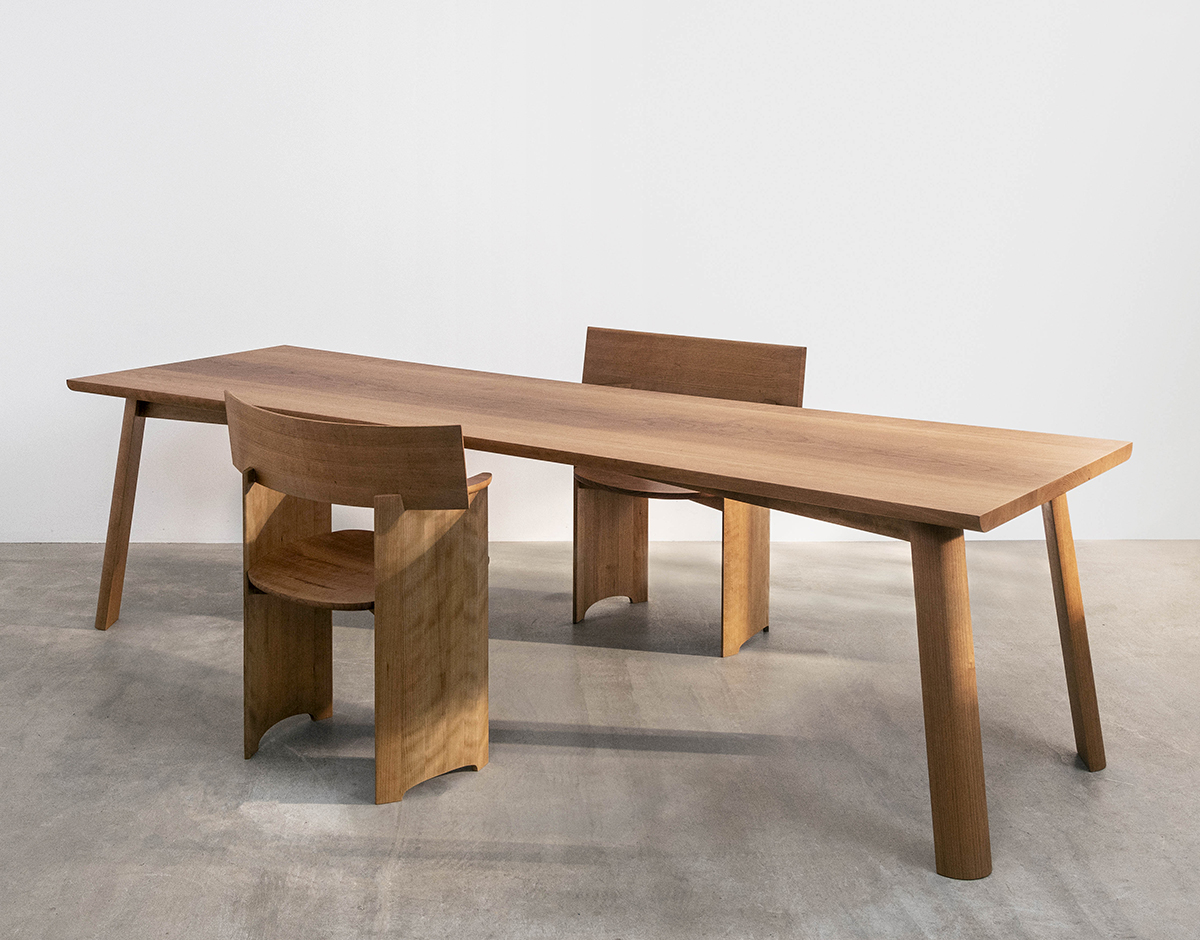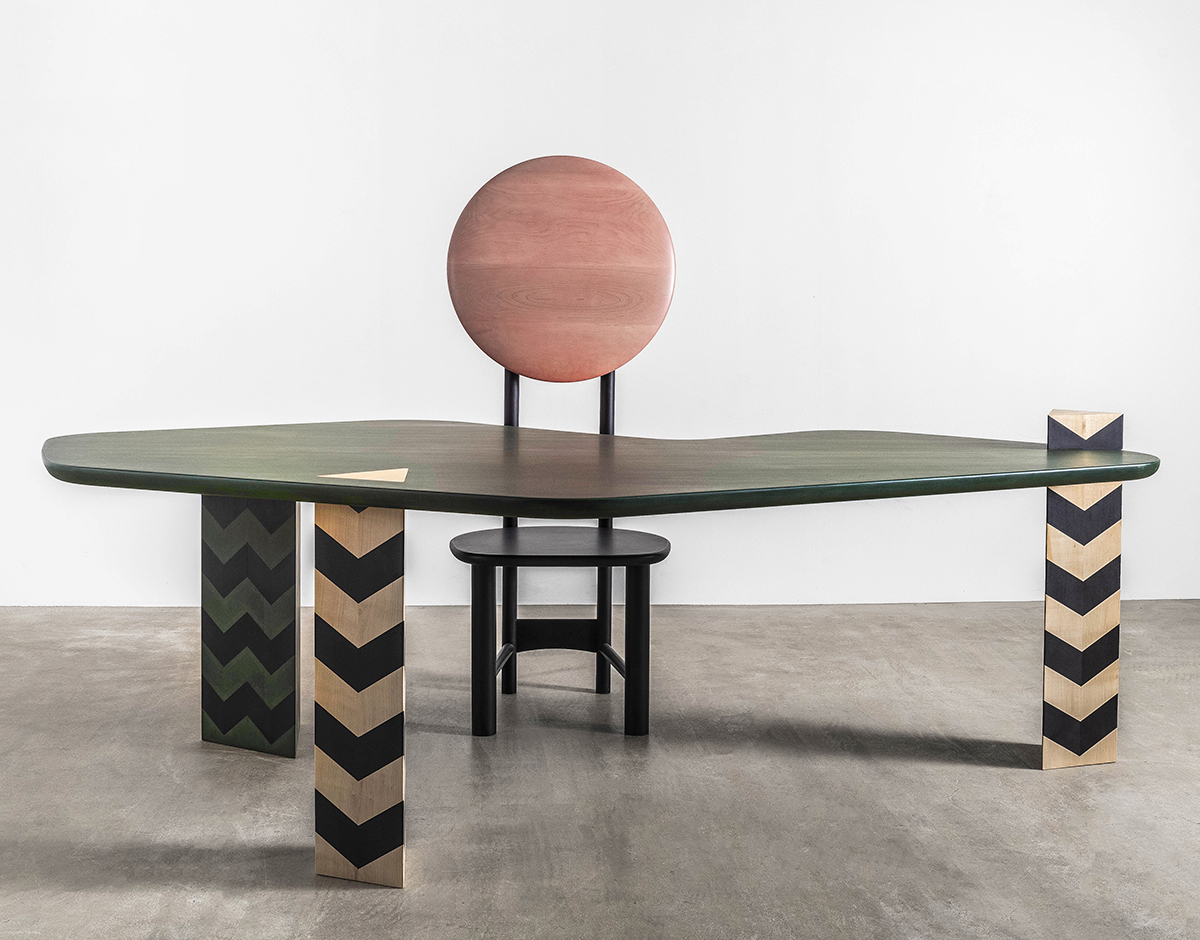 While some American and European museums have now reopened after pandemic shutdowns, it's not business as usual there by any means, both logistically and curatorially. This month the London Design Museum opened a new exhibition called "Connected," in which The American Hardwood Export Council, Benchmark Furniture, and the museum challenged nine designers "to create a table and seating for their personal use, to suit their new ways of living and working from home." Two of our favorites are the desks by Maria Jeglinska (above top) and Studiopepe (above bottom), but the all-star lineup also includes Ini Archibong, Maria Bruun, Jaime Hayon, Heatherwick Studio, Sebastian Herkner, Sabine Marcelis, and Studio Swine. Speaking of new ways of living, you can view the exhibition in VR here.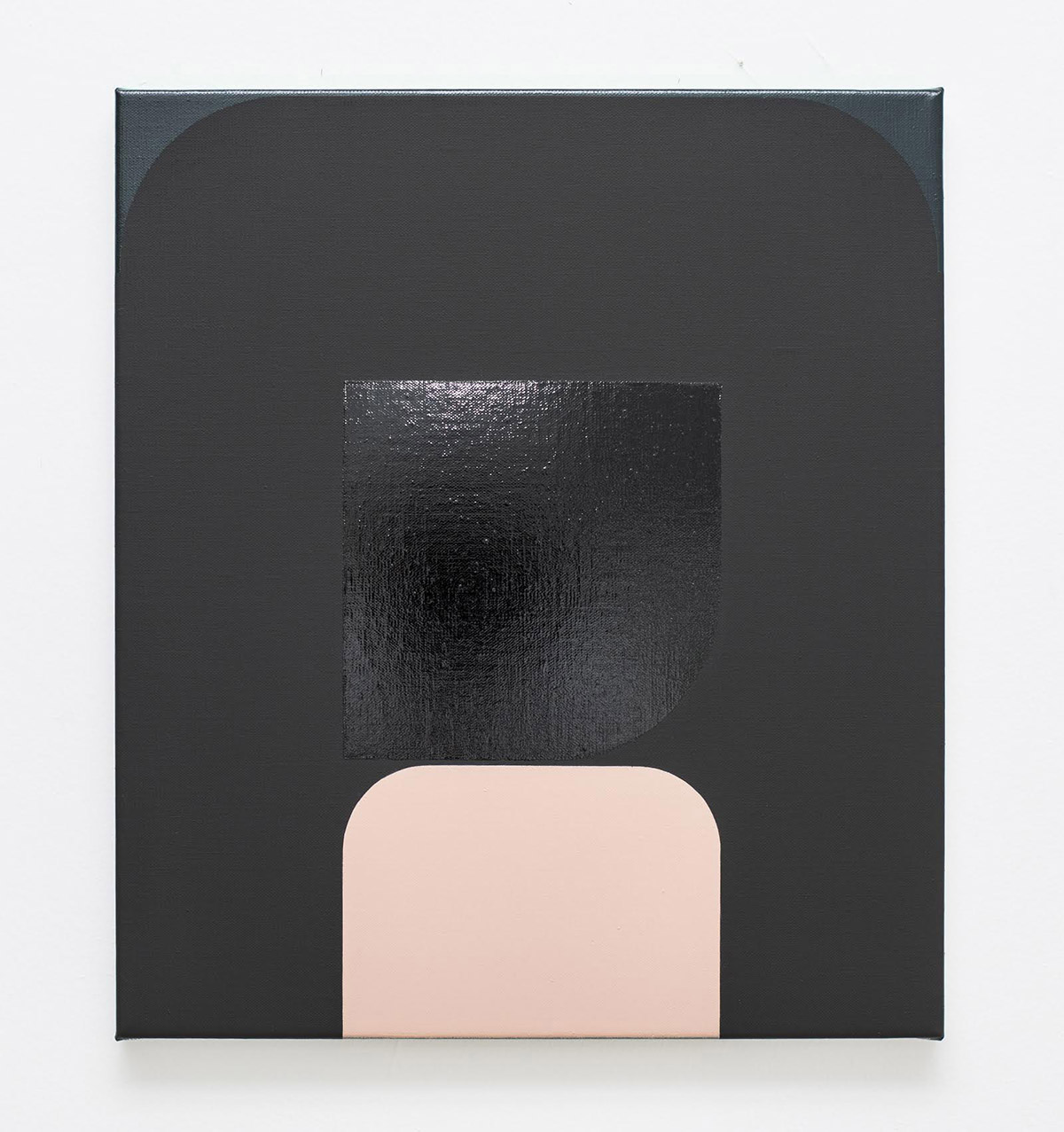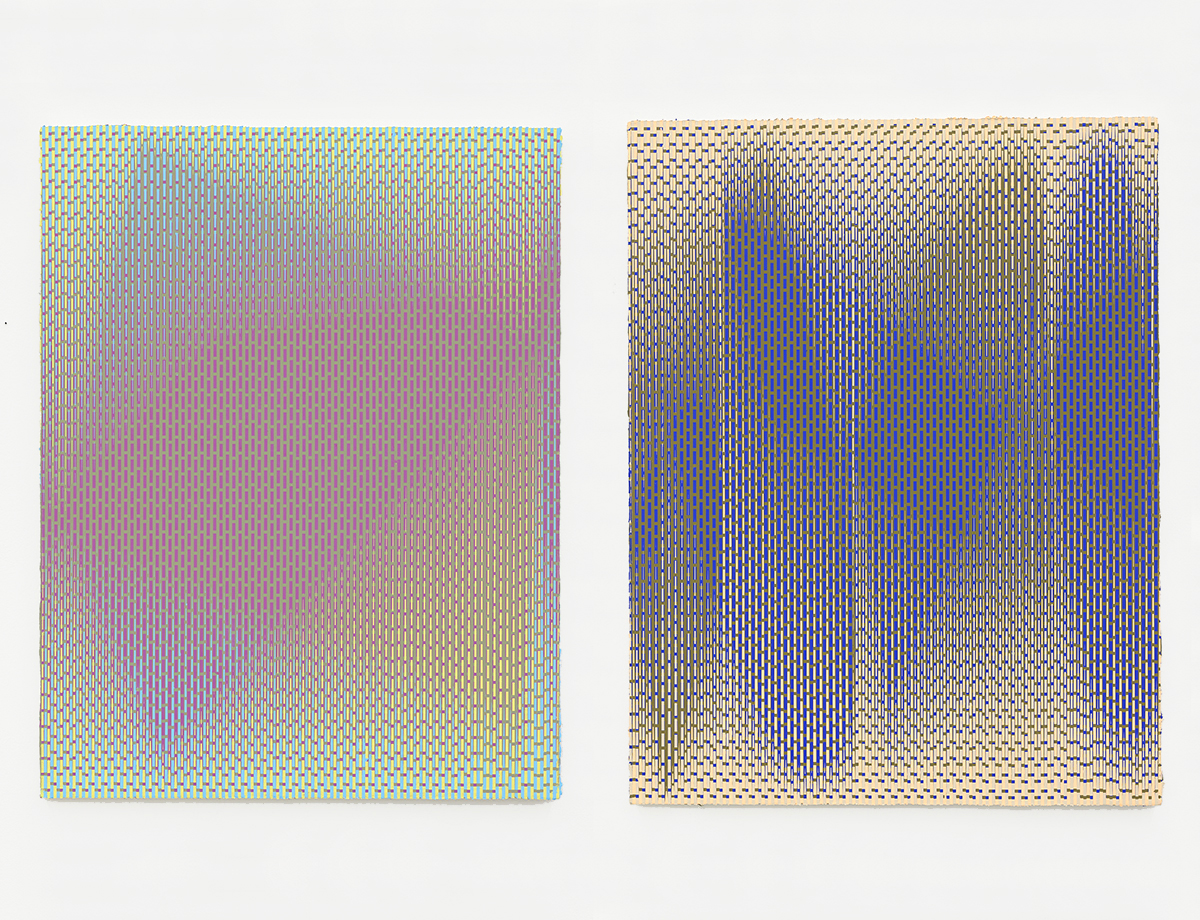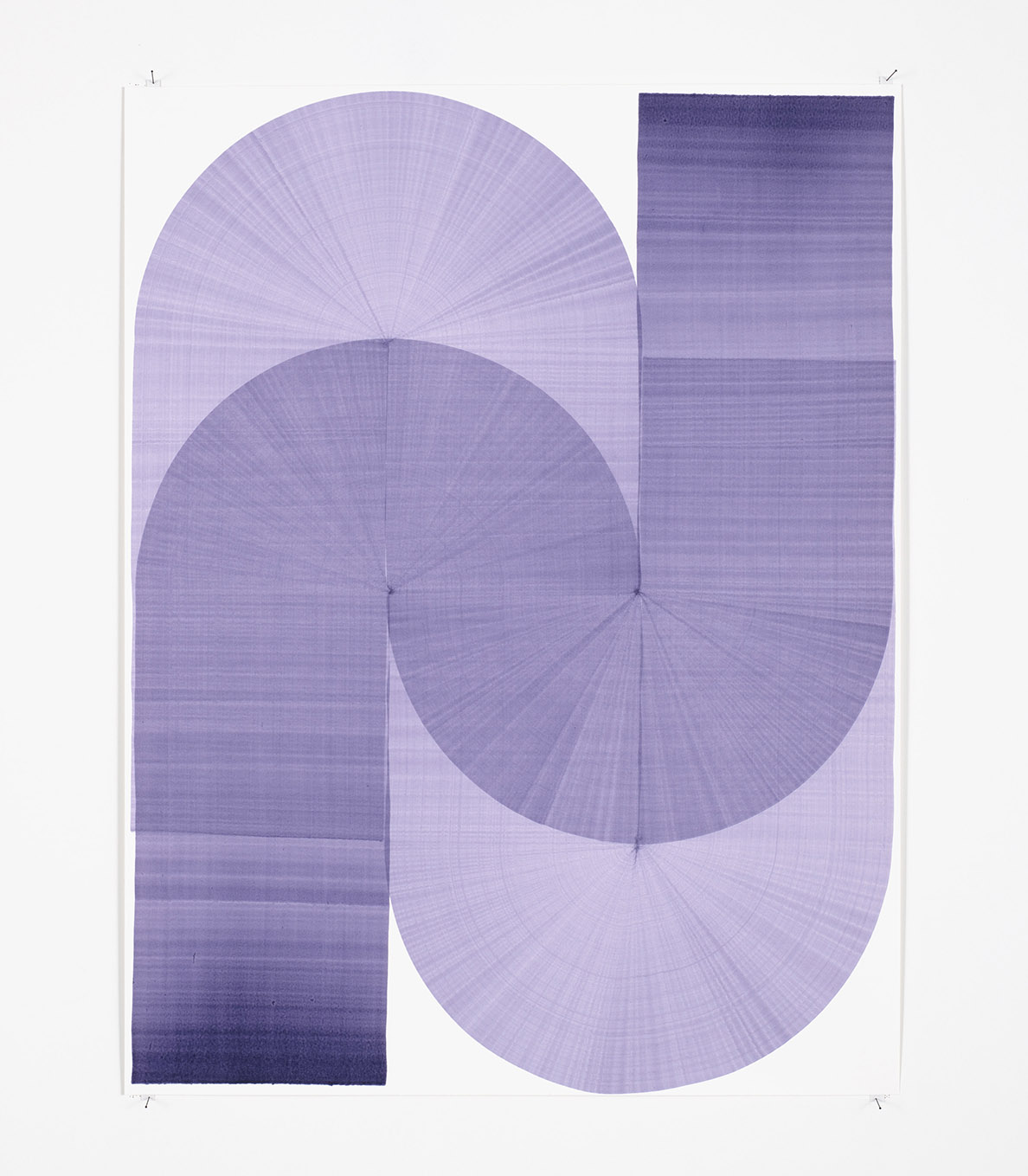 Back in New York, the Hole just opened a blockbuster group show called Cubed, which has SU favorites like Jonny Niesche, Rebecca Ward, and Thomas Trum displaying works based on "idiosyncratic geometric abstraction," which IMHO is the best kind. The pieces above are by, from top, Irina Ojovan, Palma Blank, and Trum, but you can view the full show in all its colorful glory here.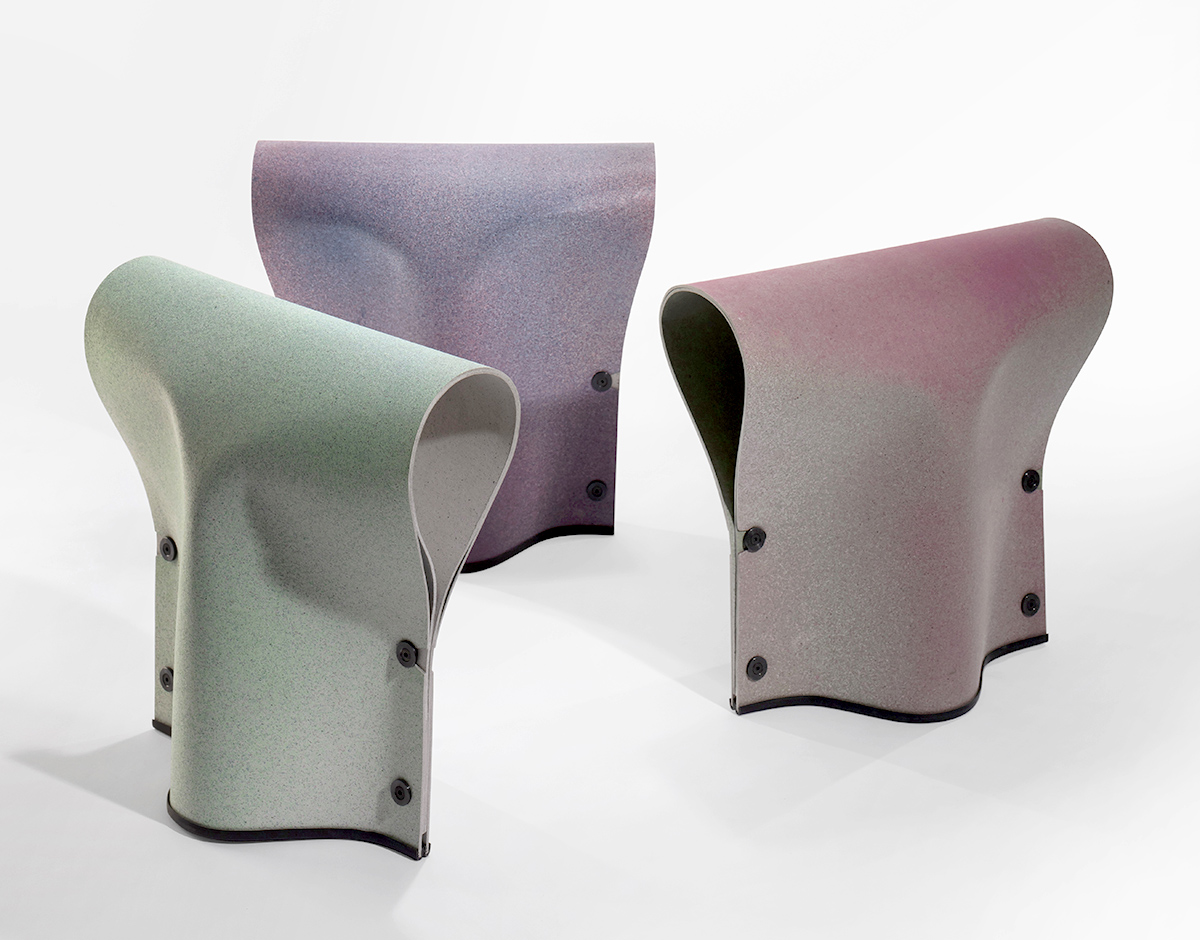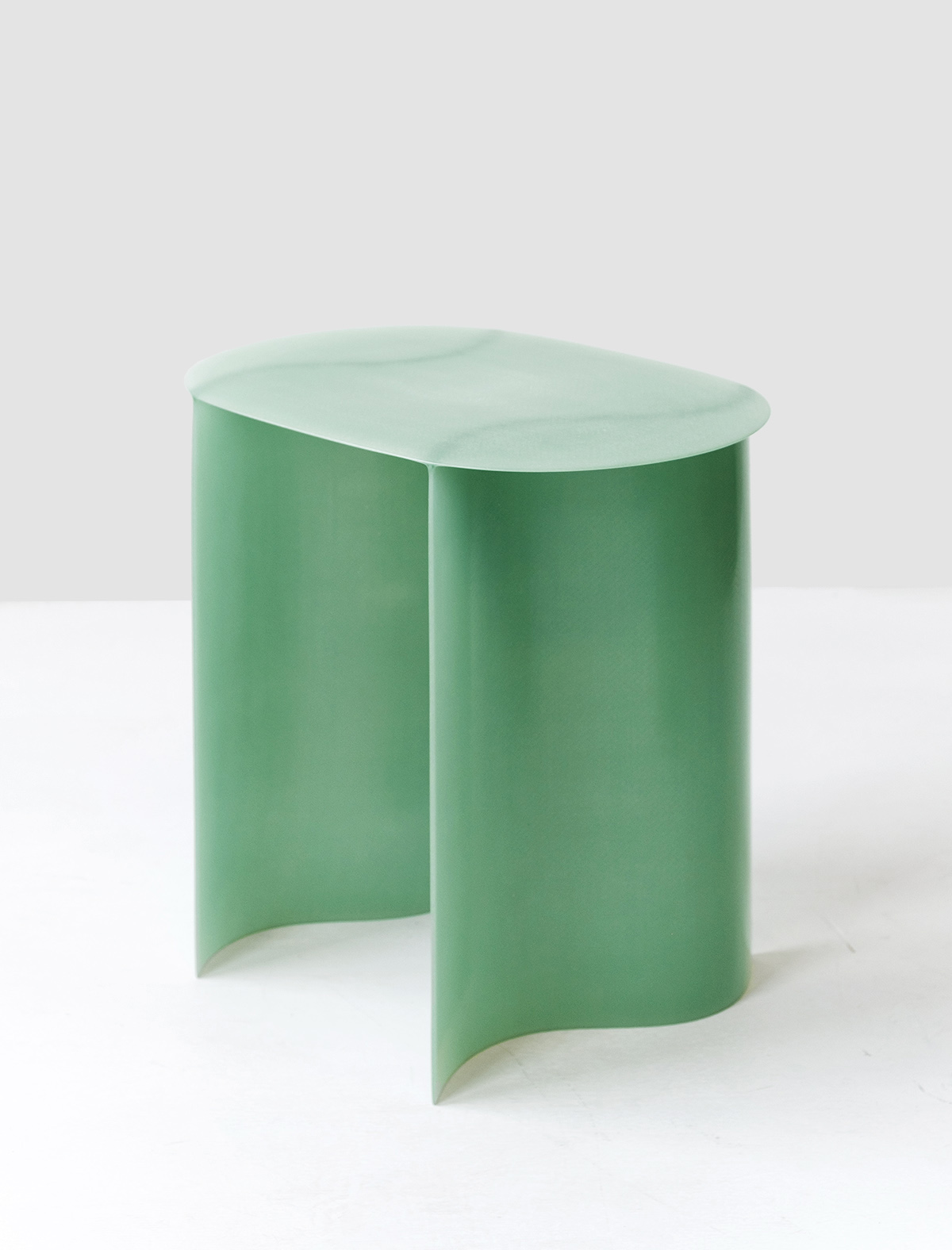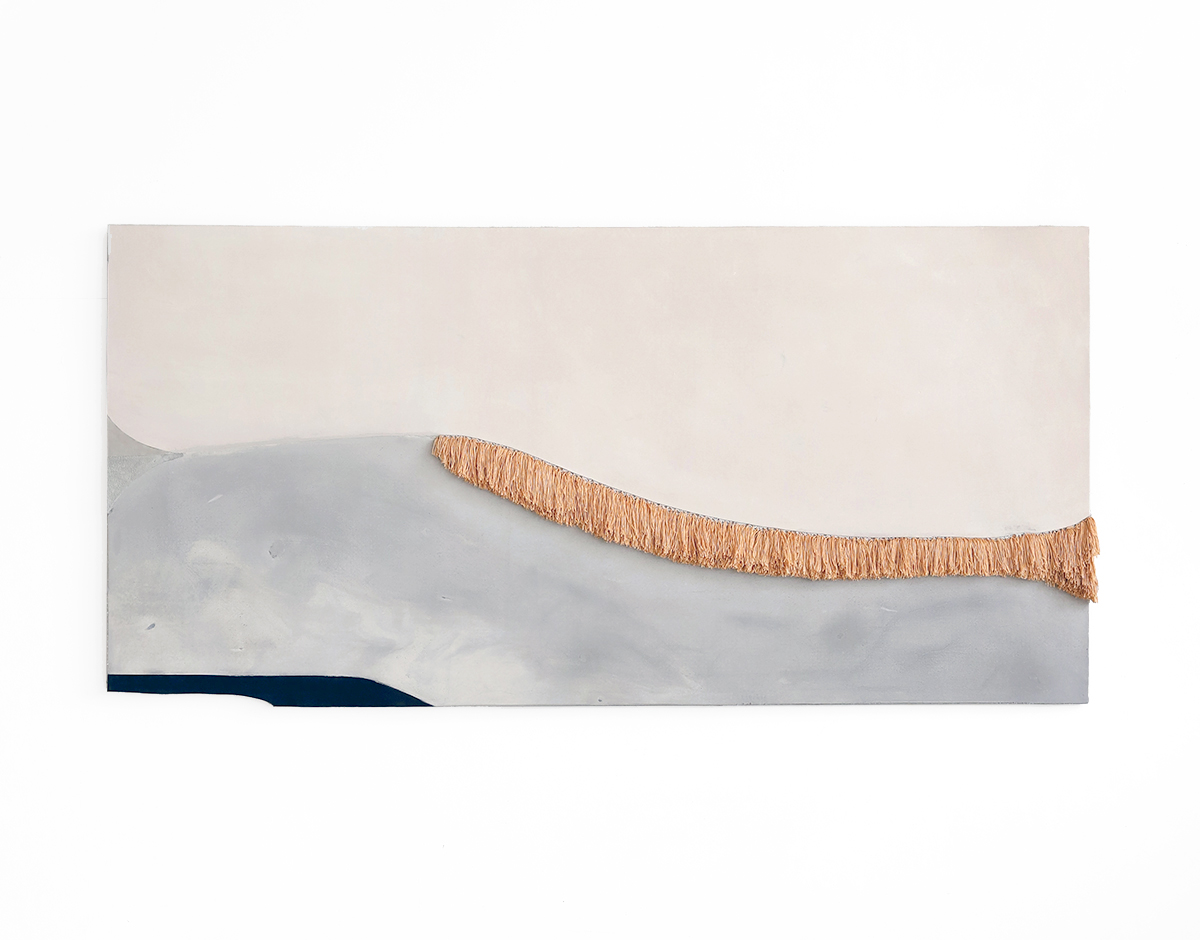 Paris's Galerie Gosserez is currently celebrating its 10th anniversary with a group show featuring works by many of the designers in the gallery's longtime stable, like Valentin Loellmann and Valérie Jolly. But the show is also a welcome party for some of its newest members, including Roxane Lahidji, Damien Gernay, Lukas Cober, Diane de Kergal, and Elise Gabriel + Bertrand Gravier. The works above are by Gabriel + Gravier (celloderm stools), Cober (green fiberglass and resin table), and Rei (concrete, leather, and silk-fringe wall piece).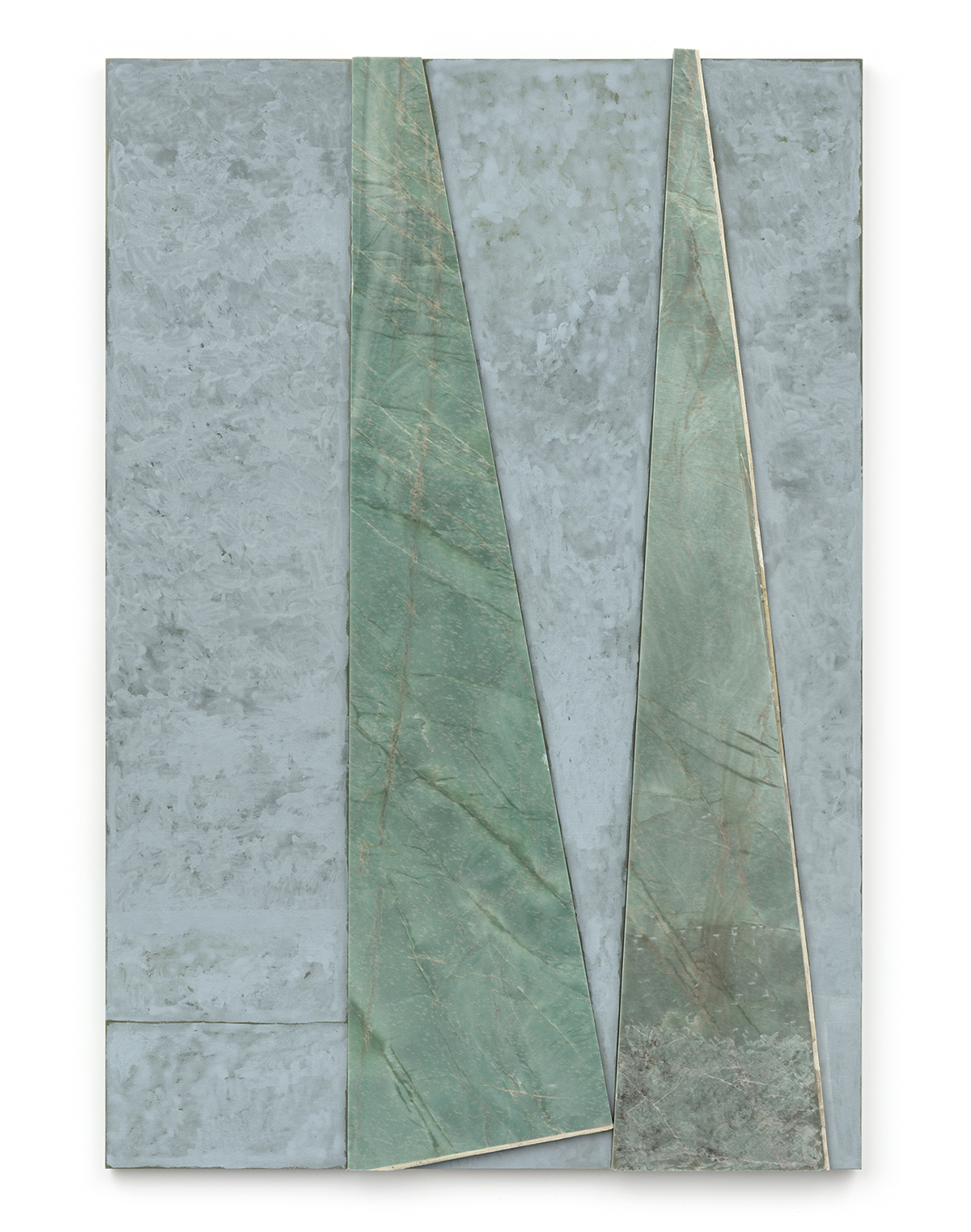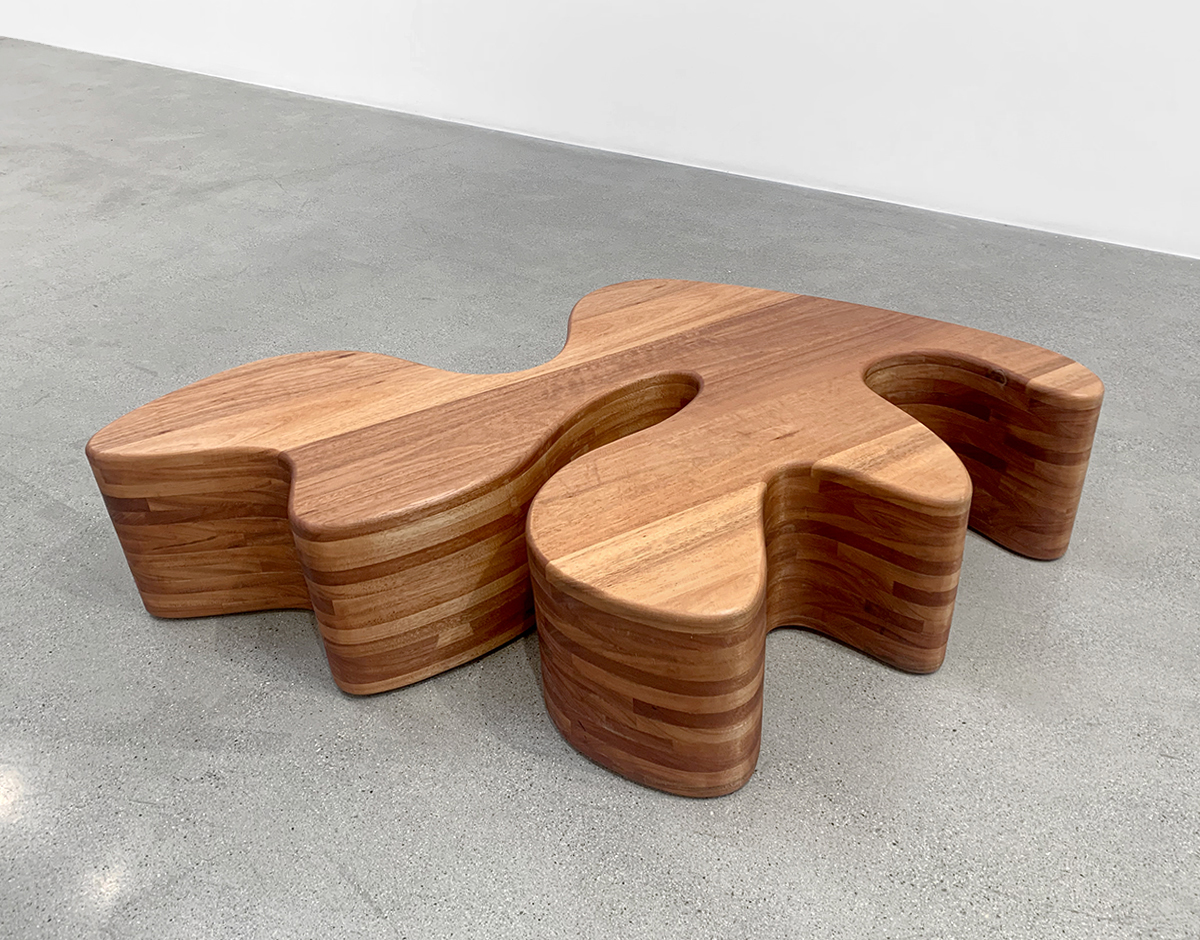 If we were in L.A. right now, and there were no COVID shutdown, we'd be hightailing it to Kayne Griffin Corcoran to see this show of new and historical sculptural work from the 1960s to present. The lineup is all over the place, in a good way, with everything from a 1976 Jiro Takamatsu rusty sheet-metal assemblage to a neon piece by Keith Sonnier to a star-spangled watermelon slice by Hank Willis Thomas, but we're most into these two new pieces, a Sam Moyer marble-inlaid painting and a wavy carved cypress wood piece by Sarah Crowner.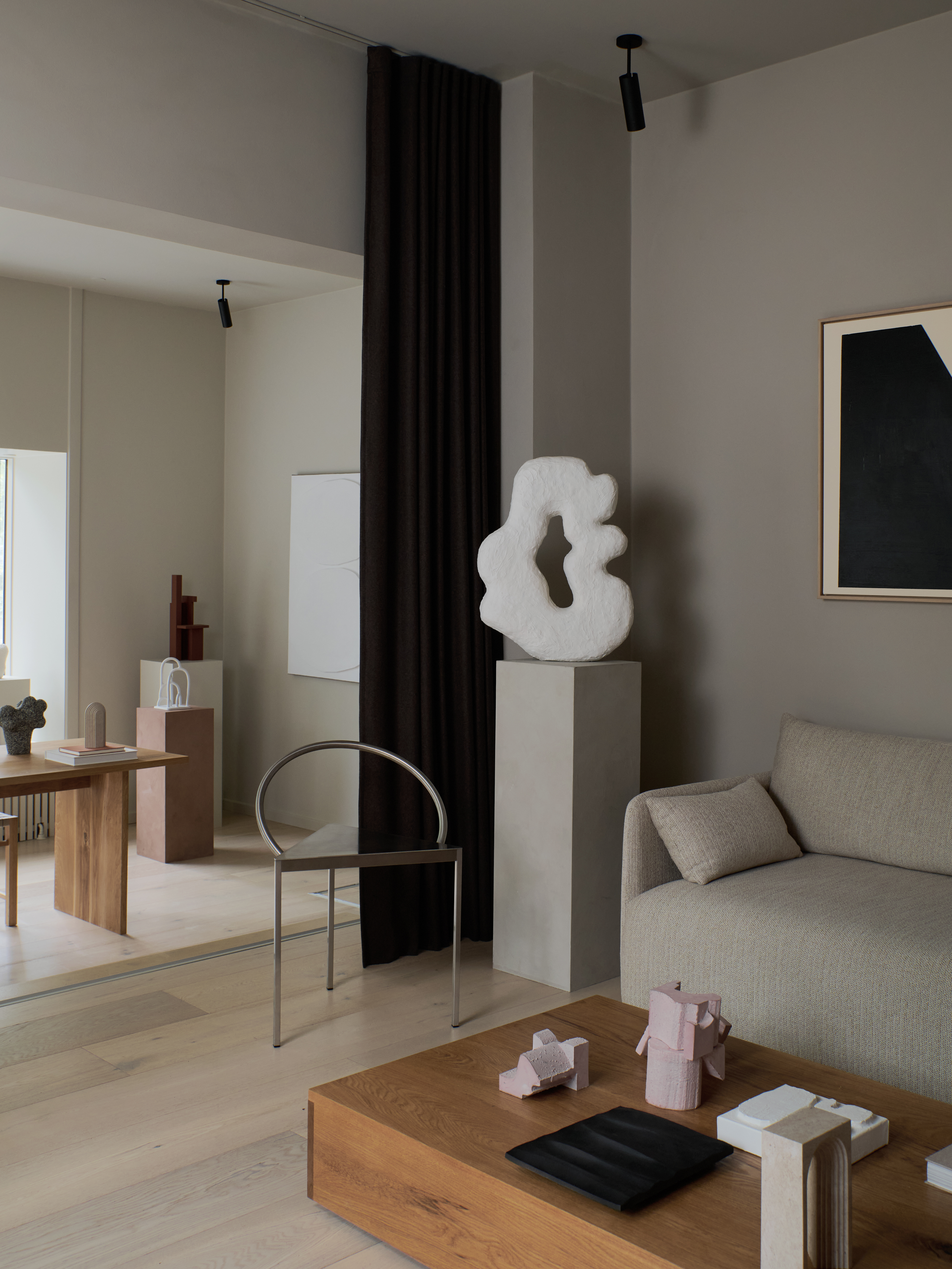 Maybe it's the fact that there were no other design fairs this year but, 3 Days of Design in Copenhagen really killed it this month. We didn't necessarily point out all the launches that took place during the festival but, we've seen a lot of good things come out of it. Among them was this exhibition at the new CPH design gallery Alium, featuring a curated installation of works by seven artists: Ida Vikfors, Hanna Heino, Atelier Armand, July Adrichem, Noa Gammelgaard and the duo Jeba Arkitekter. (Because we know you're wondering, the talent behind that white sculpture on the pedestal is Gammelgaard.)
Interiors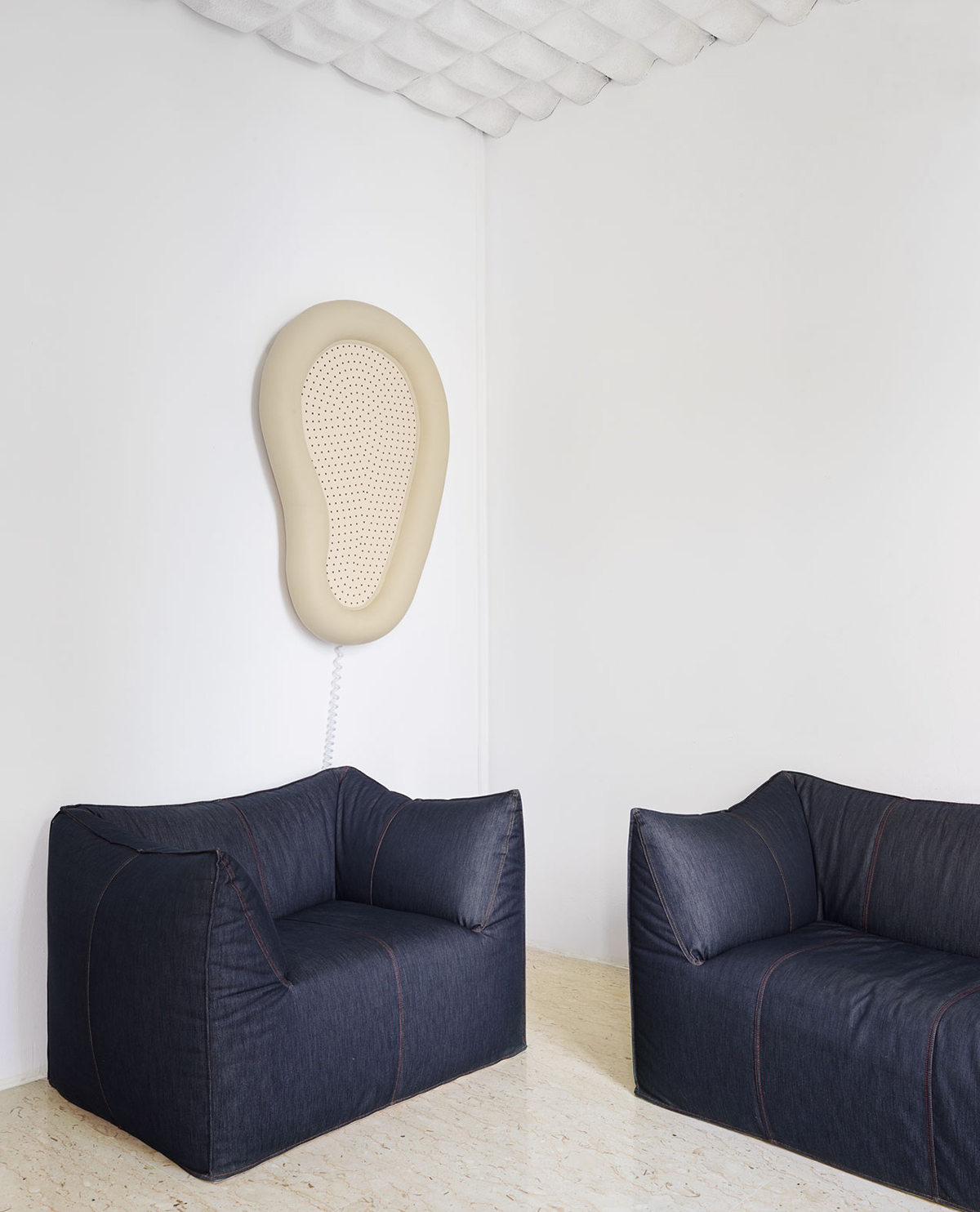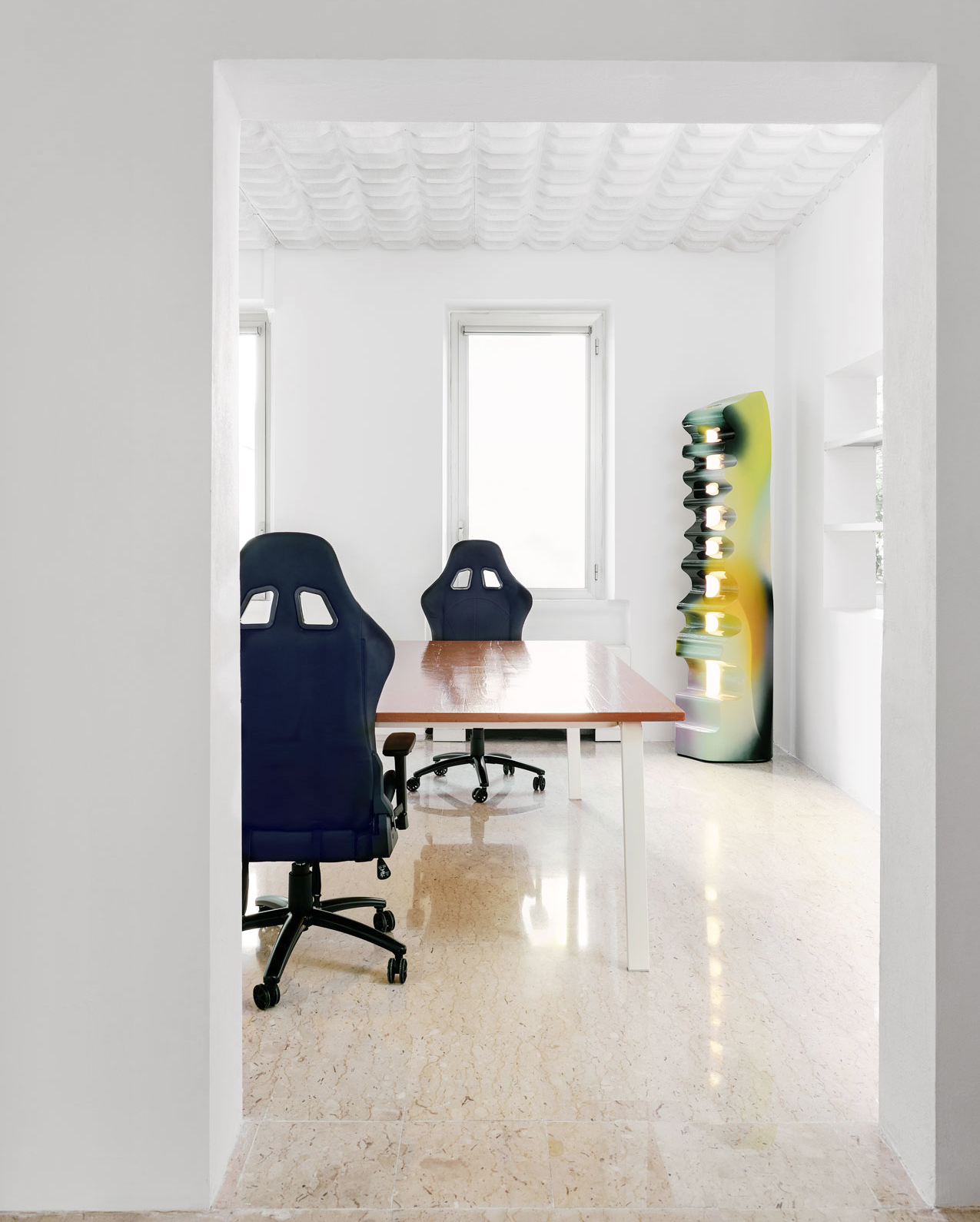 If an office can be considered a window into a company's culture, we're ready to go to work for the Milanese fashion brand Sunnei like tomorrow. Not only do they make a sick series of rubber-dipped earrings, their new three-floor HQ is a fantasy space whose clean white walls and travertine floors are punctuated by works by the likes of Bloc Studios, Anton Alvarez, Ben Orkin, Odd Matter (multicolored floor lamp directly above), and Sam Stewart (ear-shaped speaker above top). Omg tho, that speaker.
Discoveries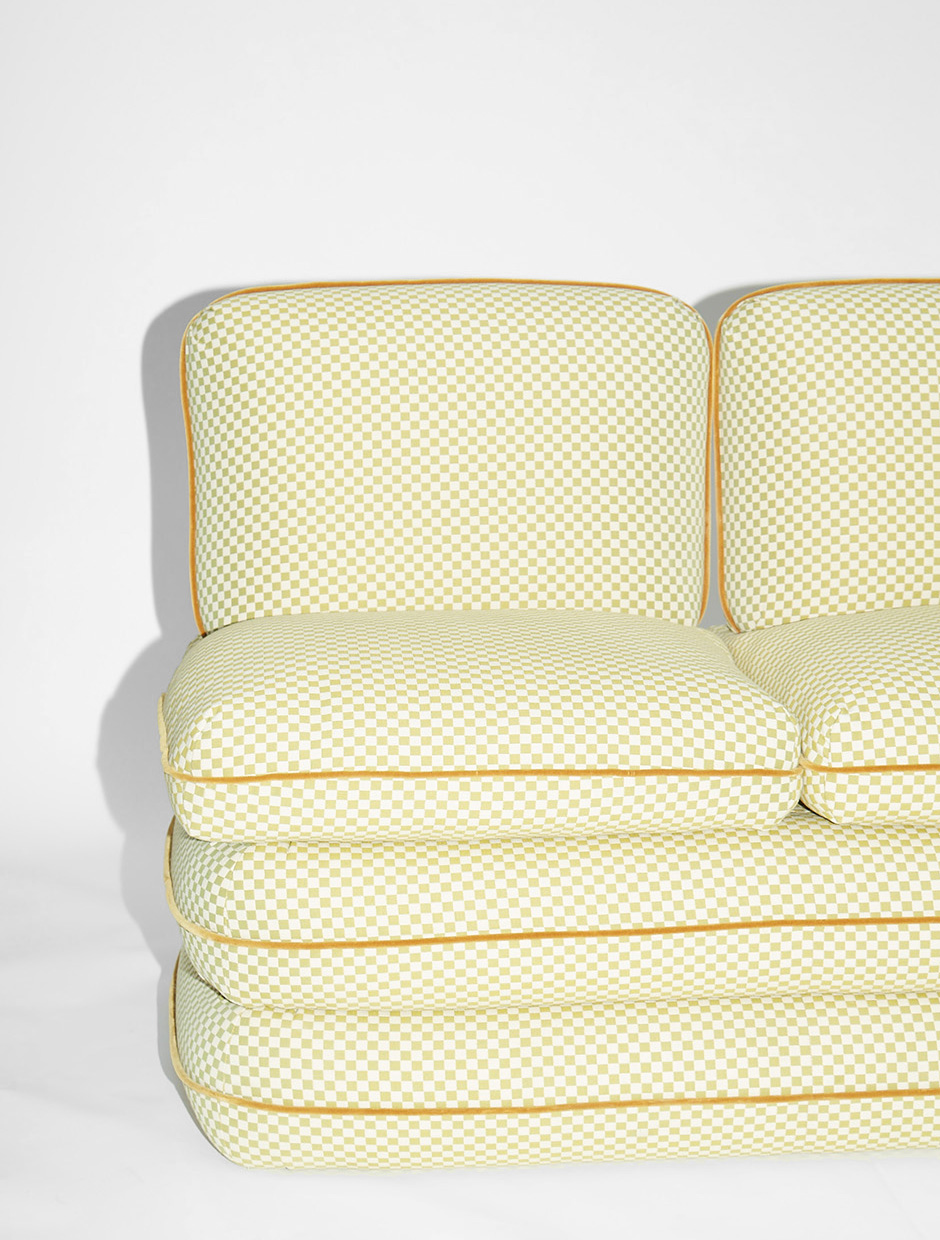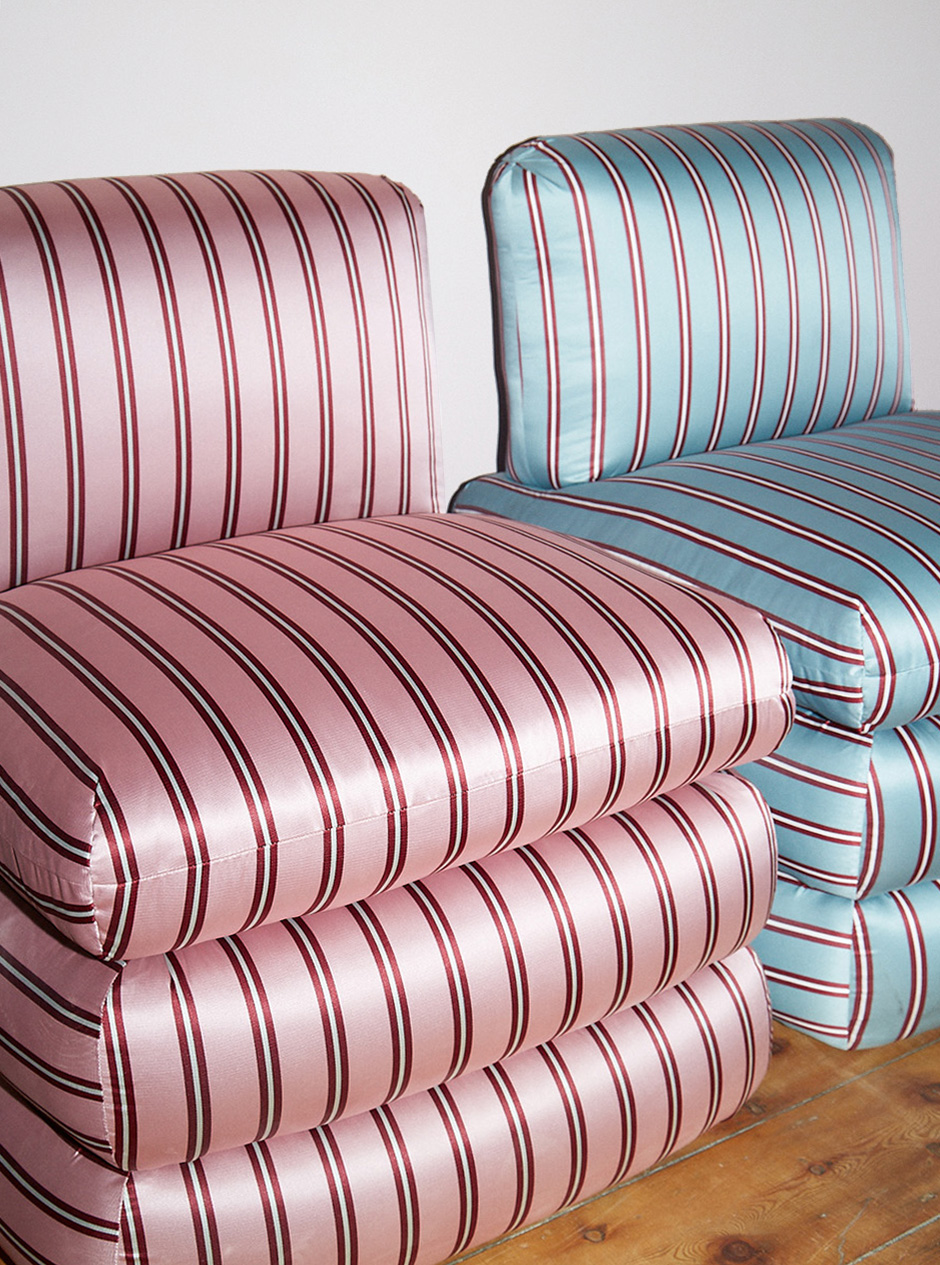 There's something in the air with pillow furniture — ASH NYC debuted its cabana-striped chair last year, Muller Van Severen released a sofa earlier this summer, and there have been one or two more that we're forgetting. Anyway, ASH just upped the ante by turning their chair into a sofa, while creating a new iteration of the series that's available exclusively at Laura de Gunzburg's The Artichoke, a London pop-up design shop inside Shreeji Newsagents.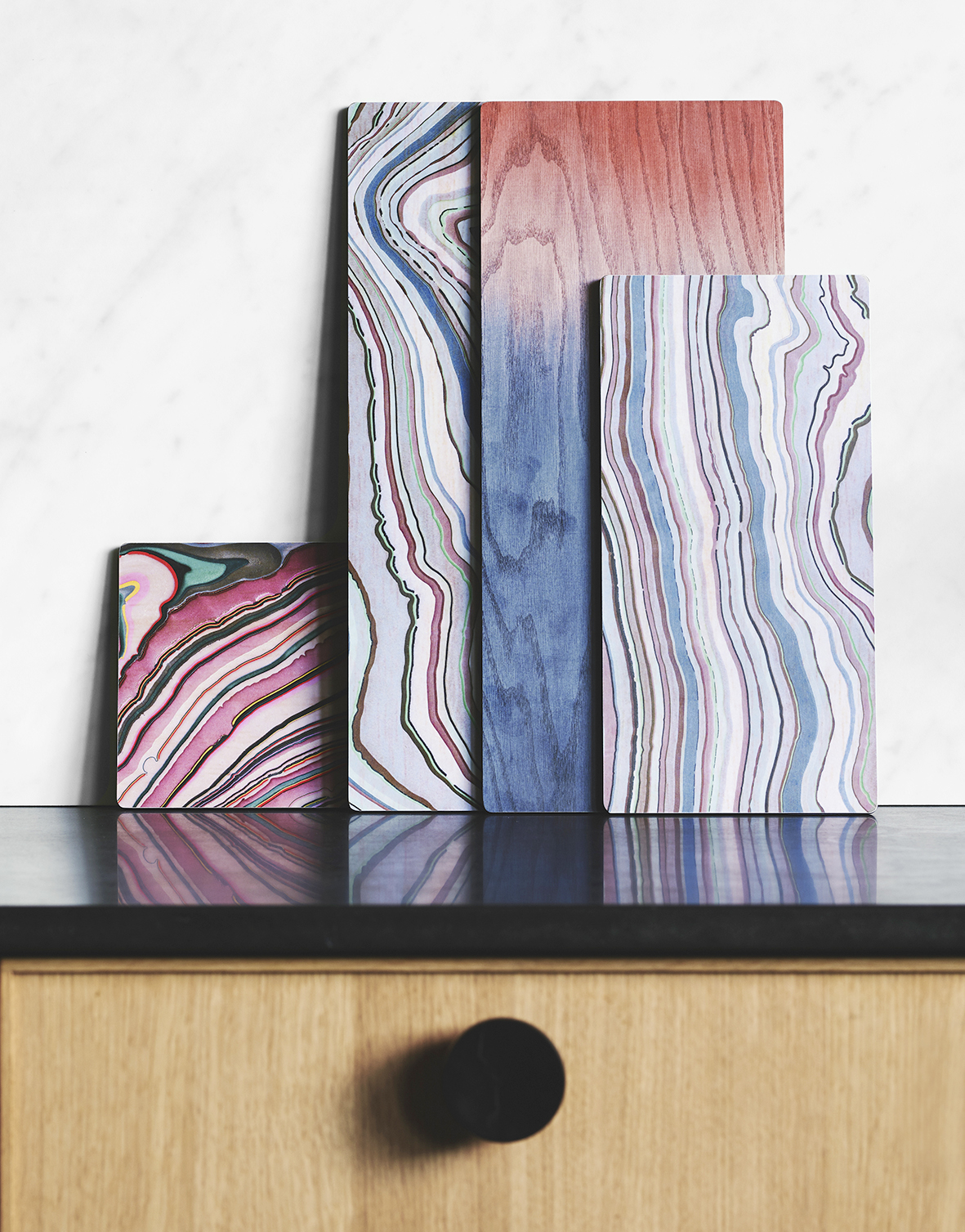 The Danish brand Applicata has just released a family of tapas boards and serving trays called "Psychedelic Wood"; designed by Pernille Snedker, the trays feature an ombre dyed-wood motif on one side and a multicolored agate-like pattern on the other. Full series is here.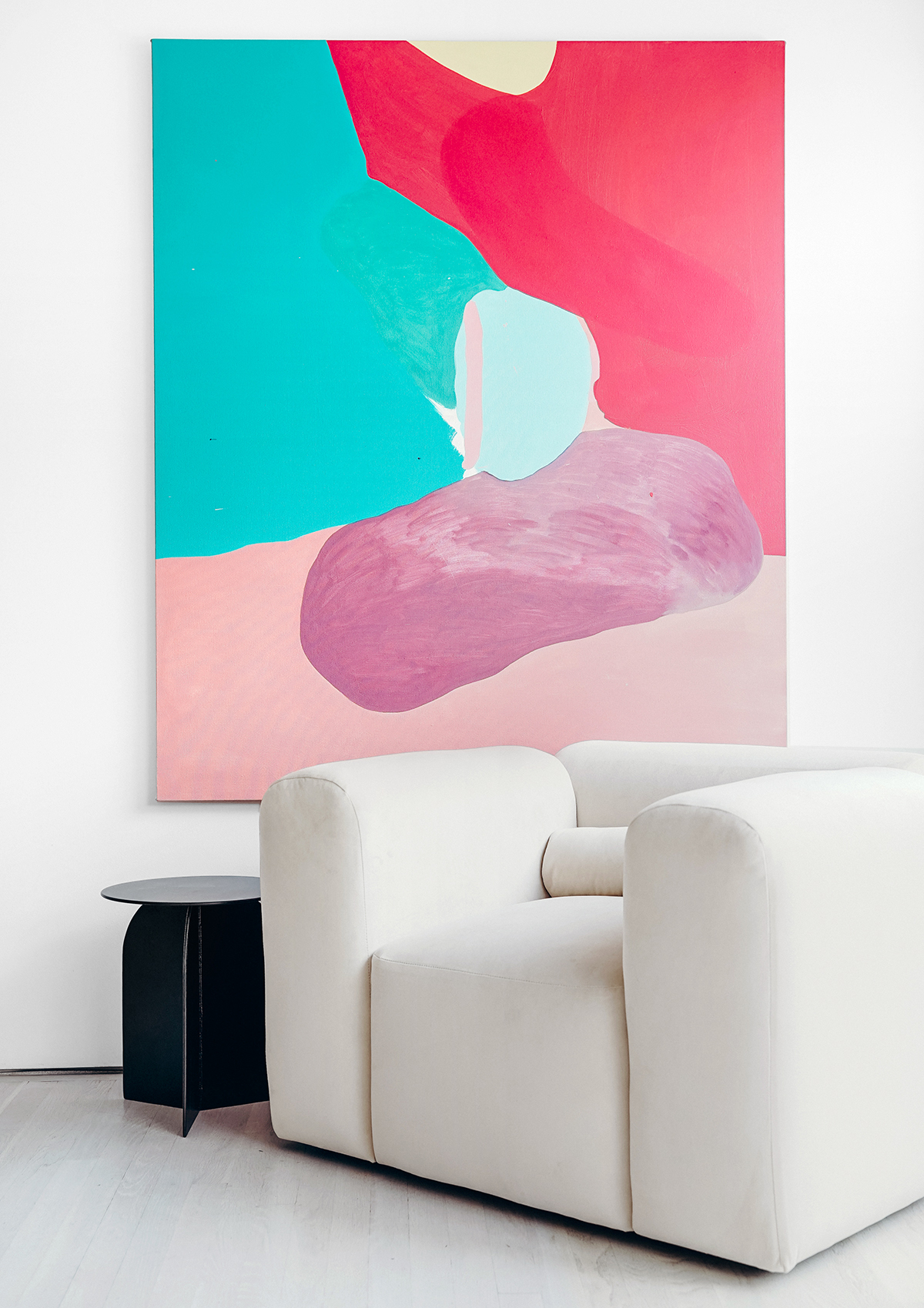 Our 2020 Offsite Online show featured the launch of a design company by Austin newcomer Scott Martin, and he sent us new photos of his Seer Studio pieces last week that included this pretty gem: his Abby armchair and Evie side table under a painting by Les Rogers.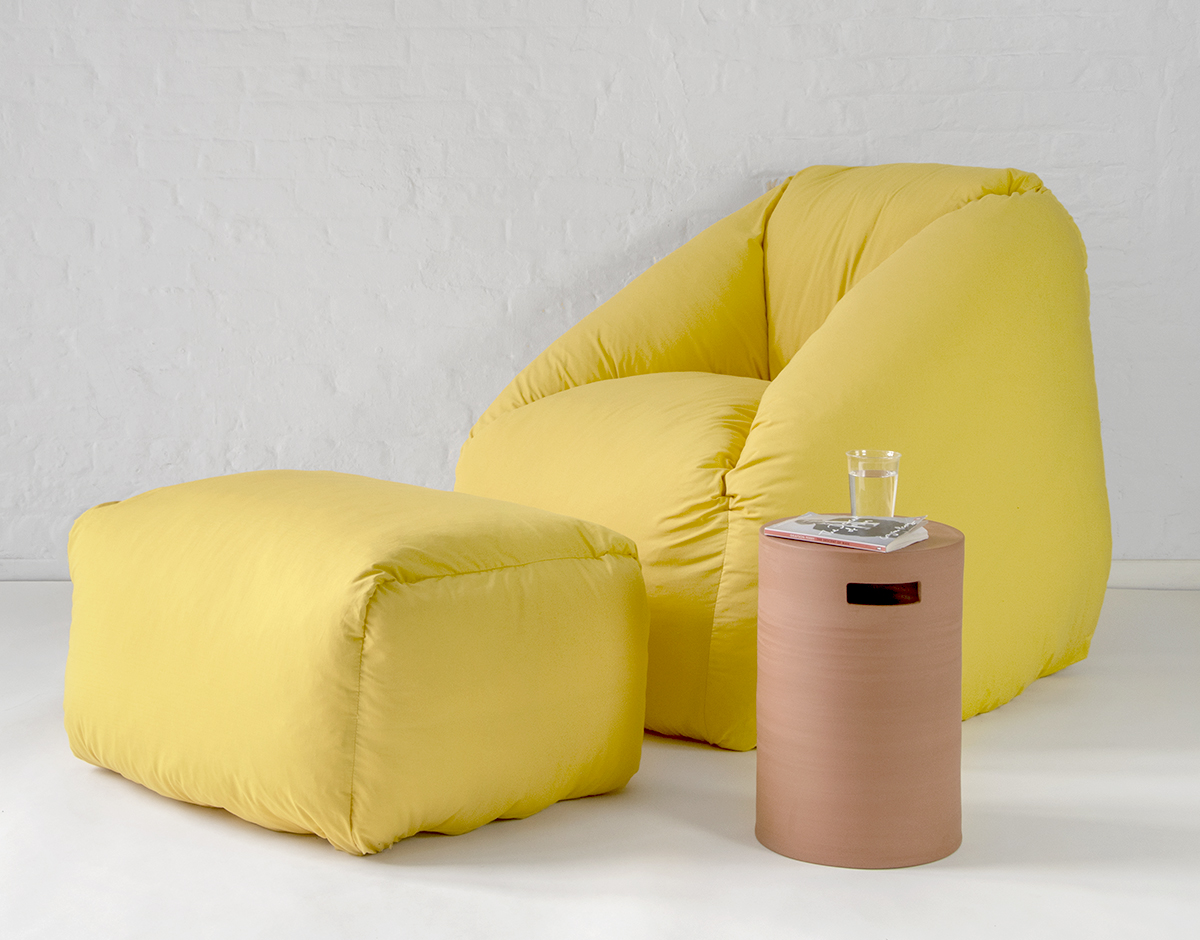 In other puffy chair news, Philippe Malouin just designed two new products for SCP: The Puffer Armchair and terracotta Lift Stool. The chair is constructed in an interesting way — with a removable and washable "jacket" whose down filling is contained in four discrete feather "pockets" inside.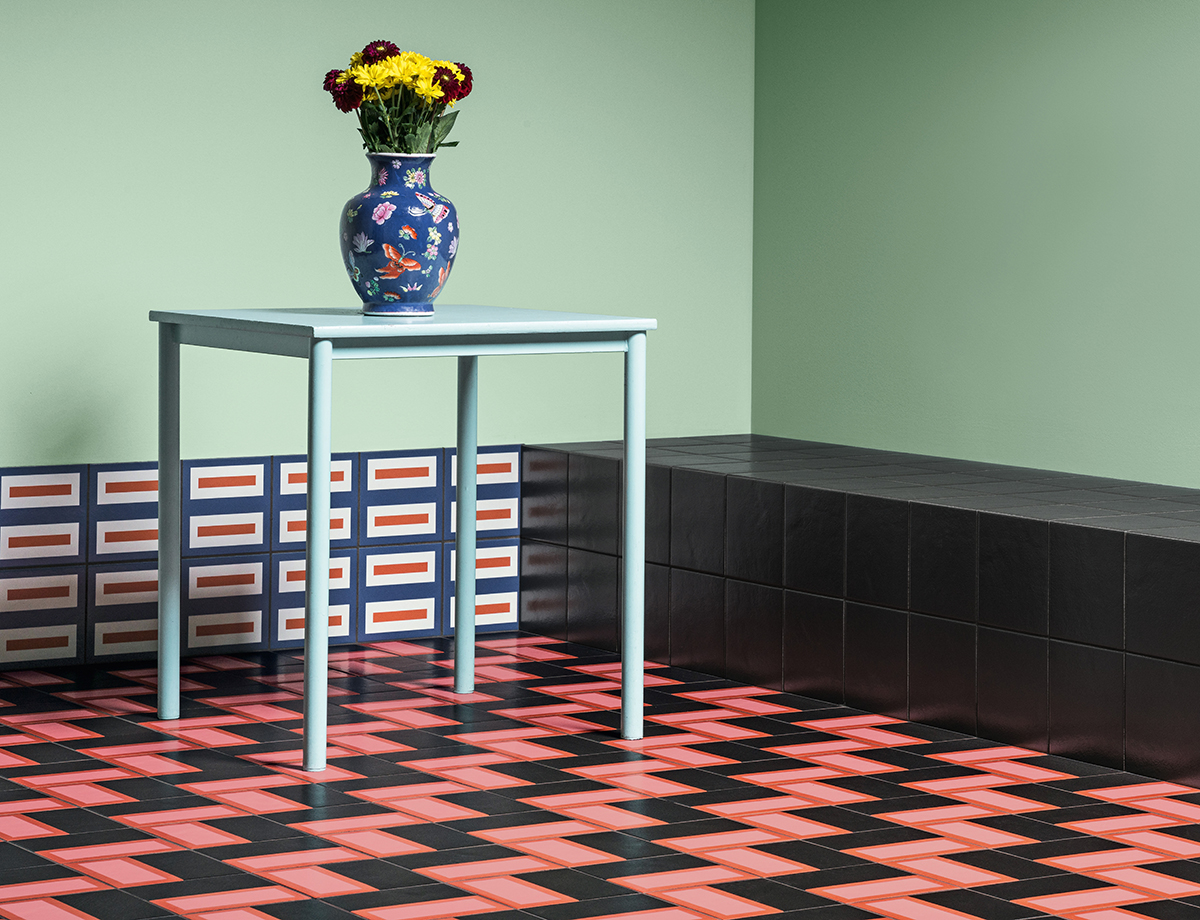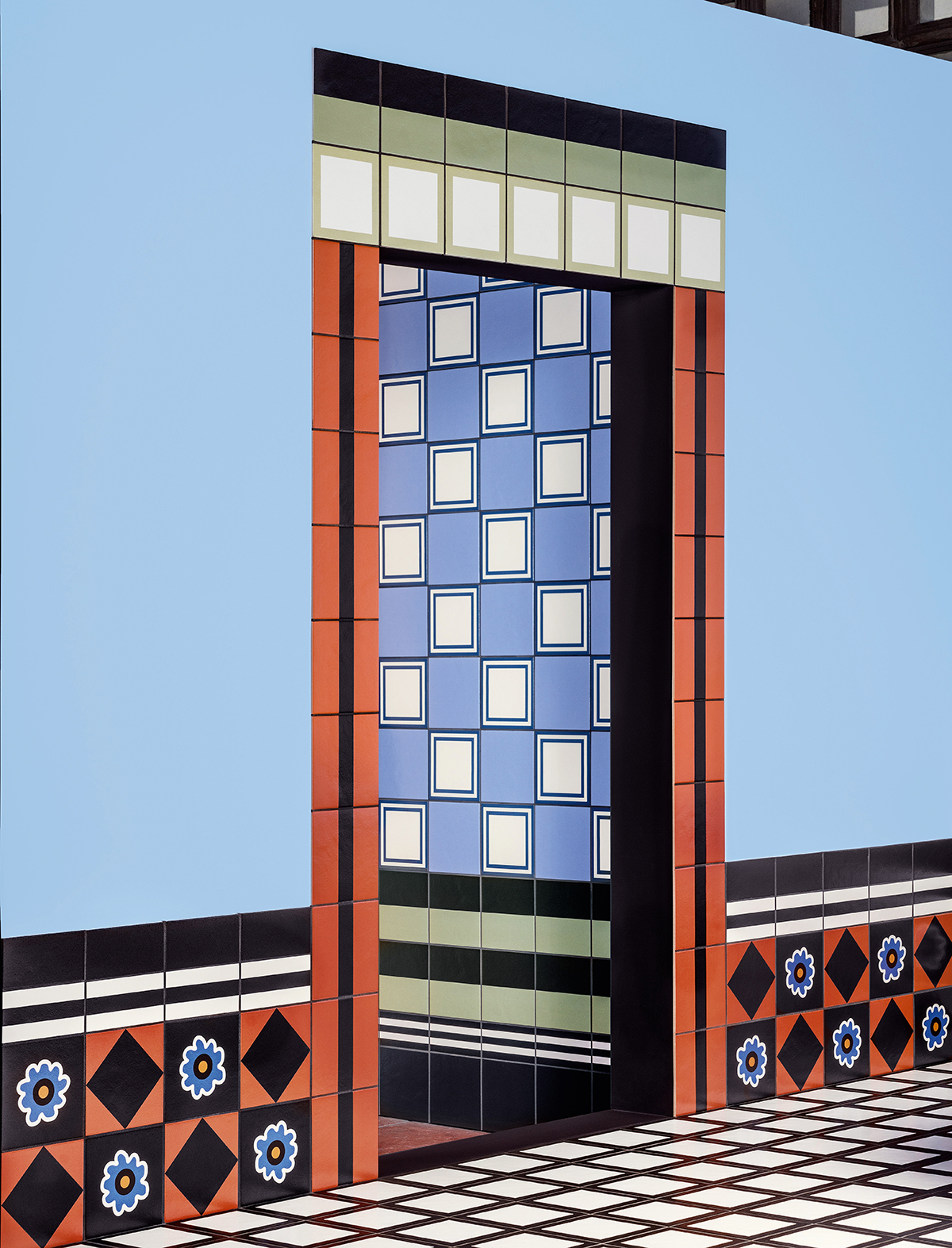 Last fall, Nathalie du Pasquier created an installation with Mutina made from bricks that were painted to resemble the Spanish brand's colorful tiles; now, Mutina is releasing a major, proper collection with the designer: Mattonelle Margherita, ceramic tiles that come in a whopping 33 different patterns. The project is so du Pasquier that we're actually surprised that this is (we believe?) her first tile series. Also shouting out the fact that even though we're (as we said) VERY VERY picky about florals, we like these too!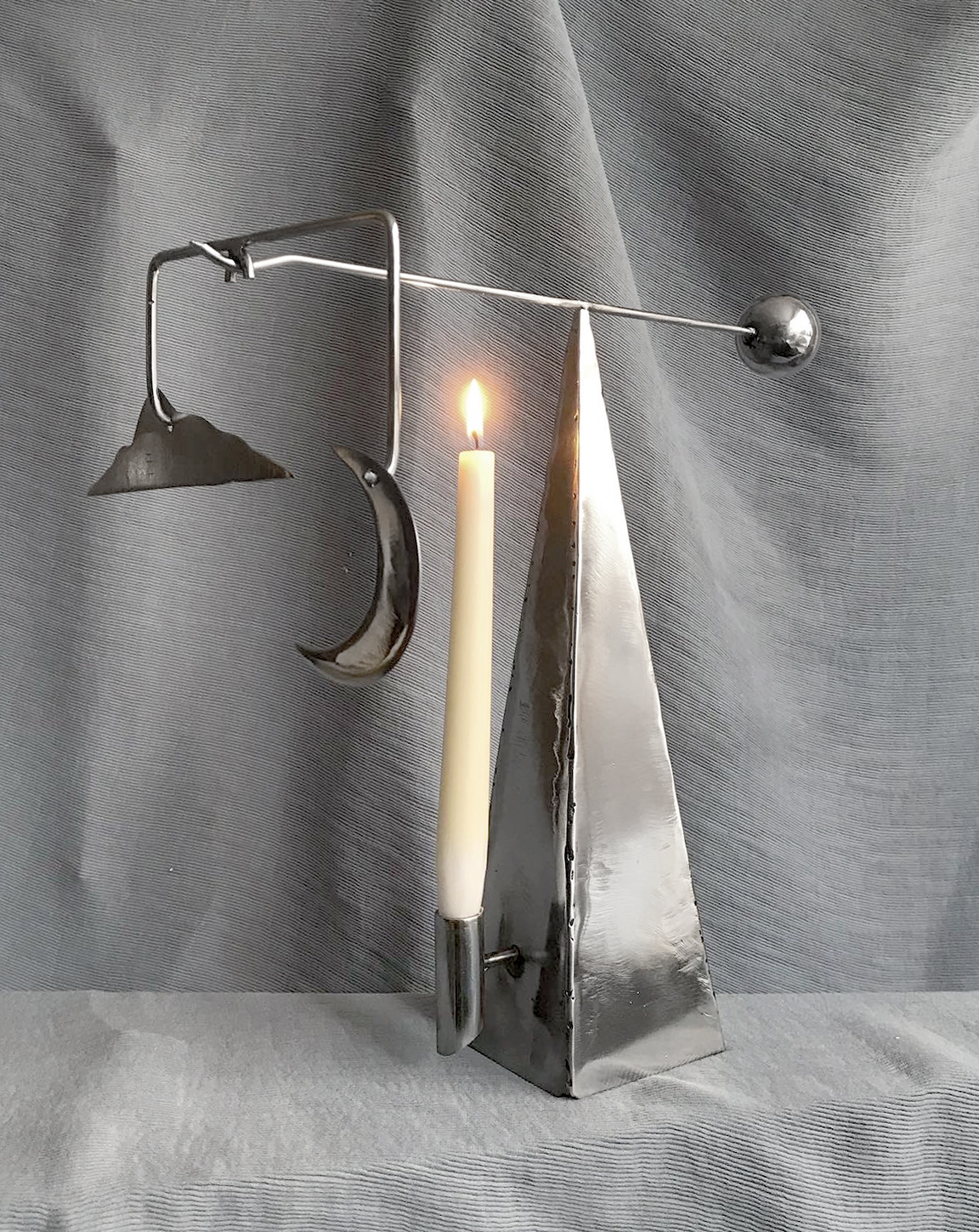 London designer Elliott Barnes has been making some really lovely metal objects lately, as spotted on his Instagram. Some of them are quite charmingly unexpected, like this stand for sheet music, and the celestial candleholder above. Suddenly wondering if design is going to take a decided tilt into whimsy soon, now that we're all so emotionally burnt out and cynical. Every time we look at this candleholder it feels like a tiny escape into some hippie-mom-filled world of moons and stars and wind chimes.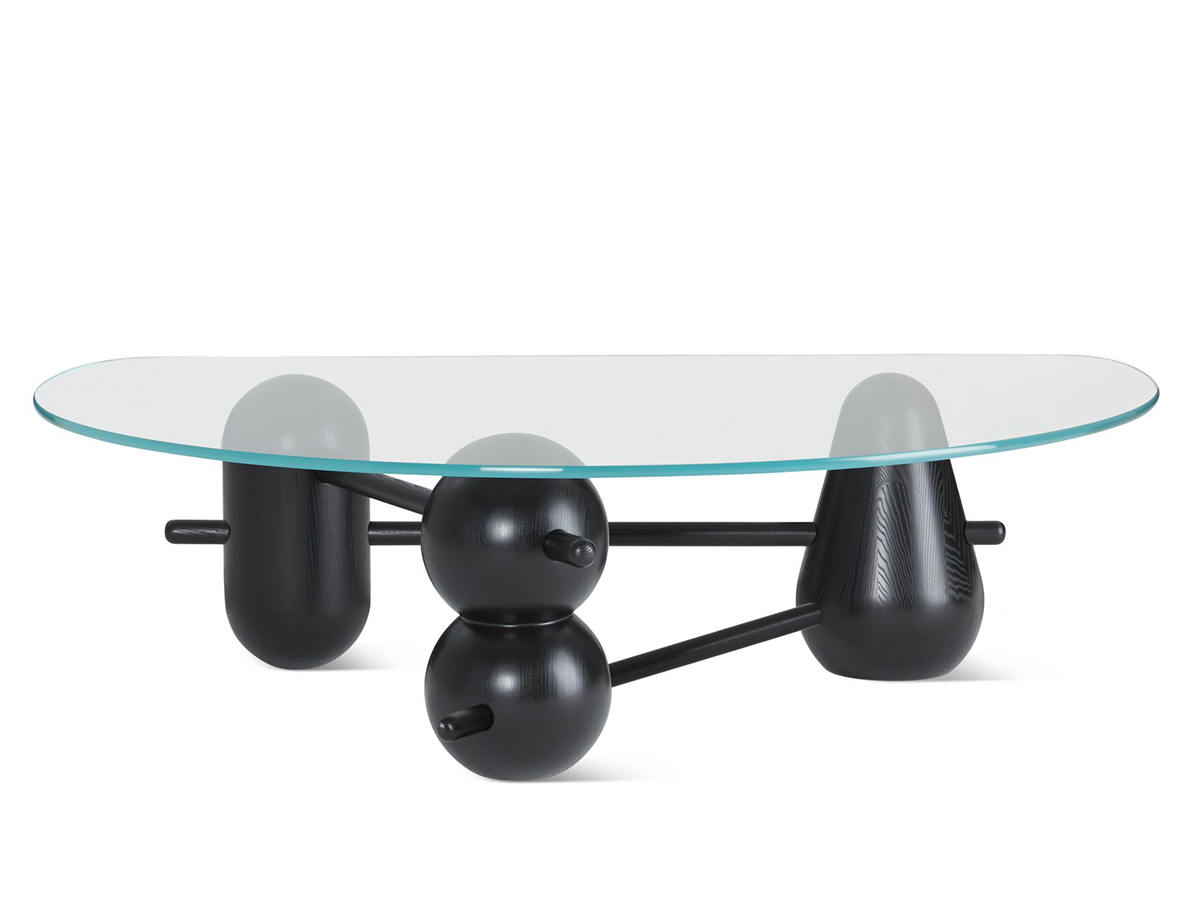 Since so many of New York designer and woodworker Pat Kim's creations are one-of-a-kind, we were excited to see him release this playful coffee table with DWR this month. It's got three different hand-turned-wood legs in three different bulbous shapes, one of which Kim calls the "double bubble."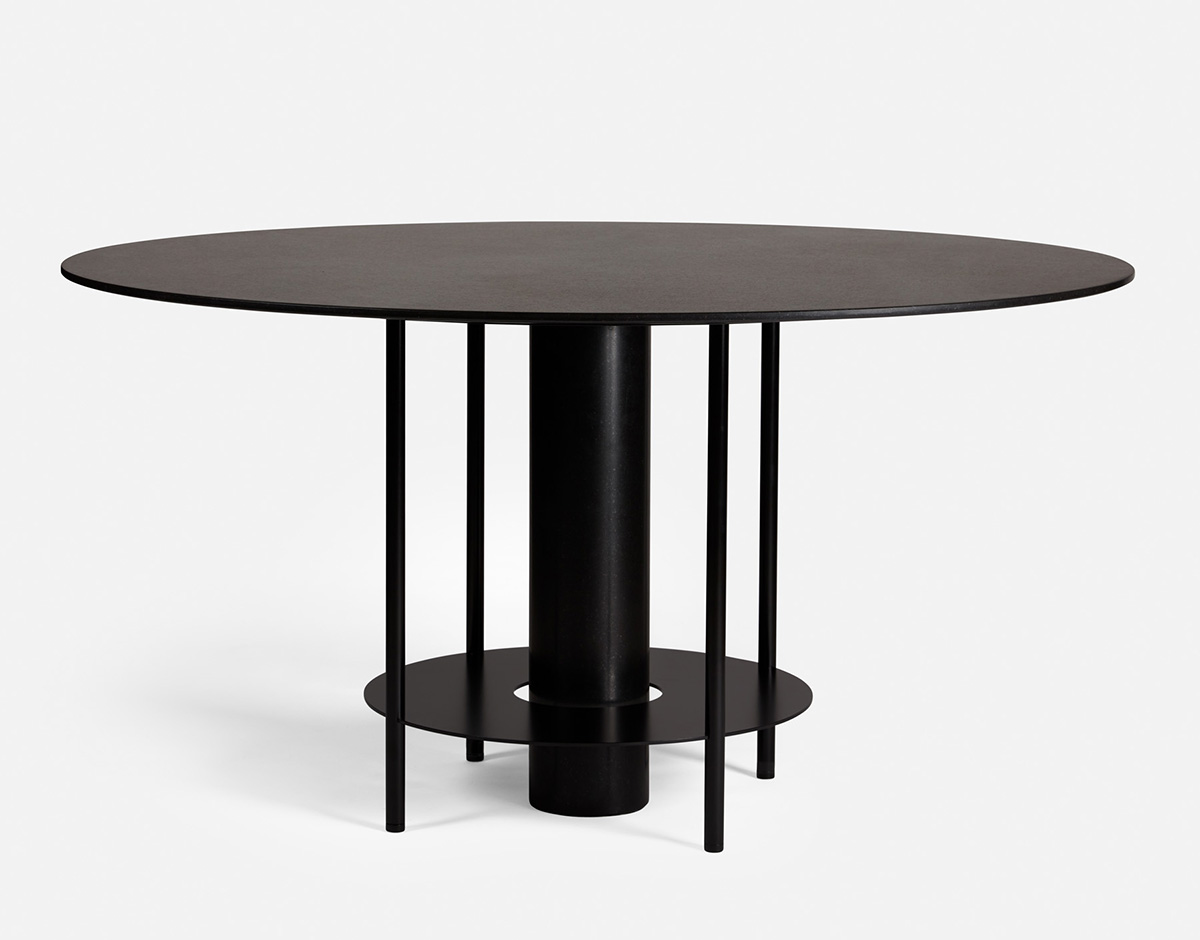 Straight Design — the Swedish studio behind the exhibition series and shop Crooked Concept, which we've featured a few times on Sight Unseen — is about to launch a new furniture collection called Artefact, which includes this really nice dining table and two side tables with a similar design language.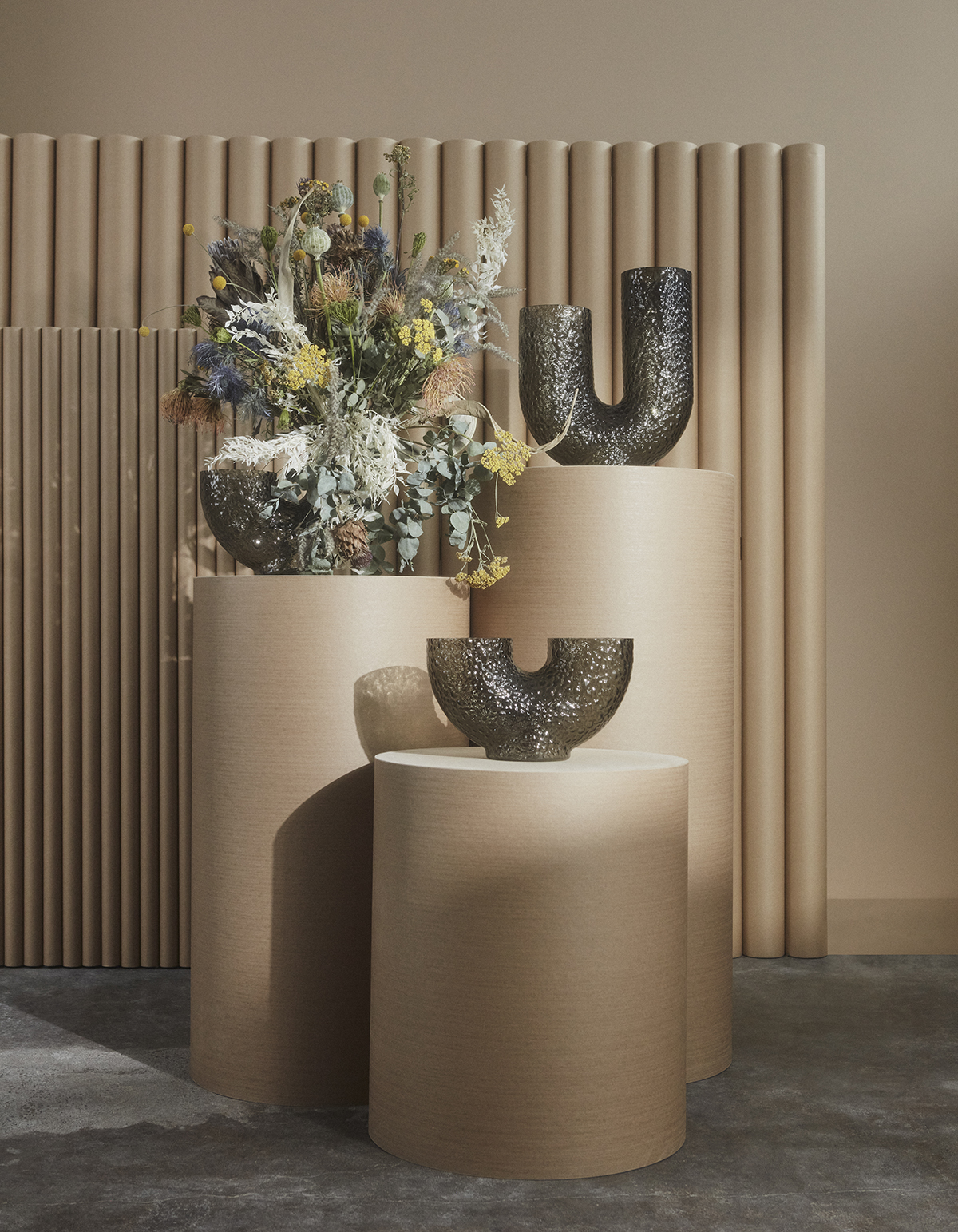 Danish brand AYTM's newest collection includes these glass Arura vases, which frankly are sort of bizarre, with their non-color color and their bumpy toad-like texture. But by this point we'd rather see tubular shapes in toady non-colors than in more pinks and pastels, so we're into it.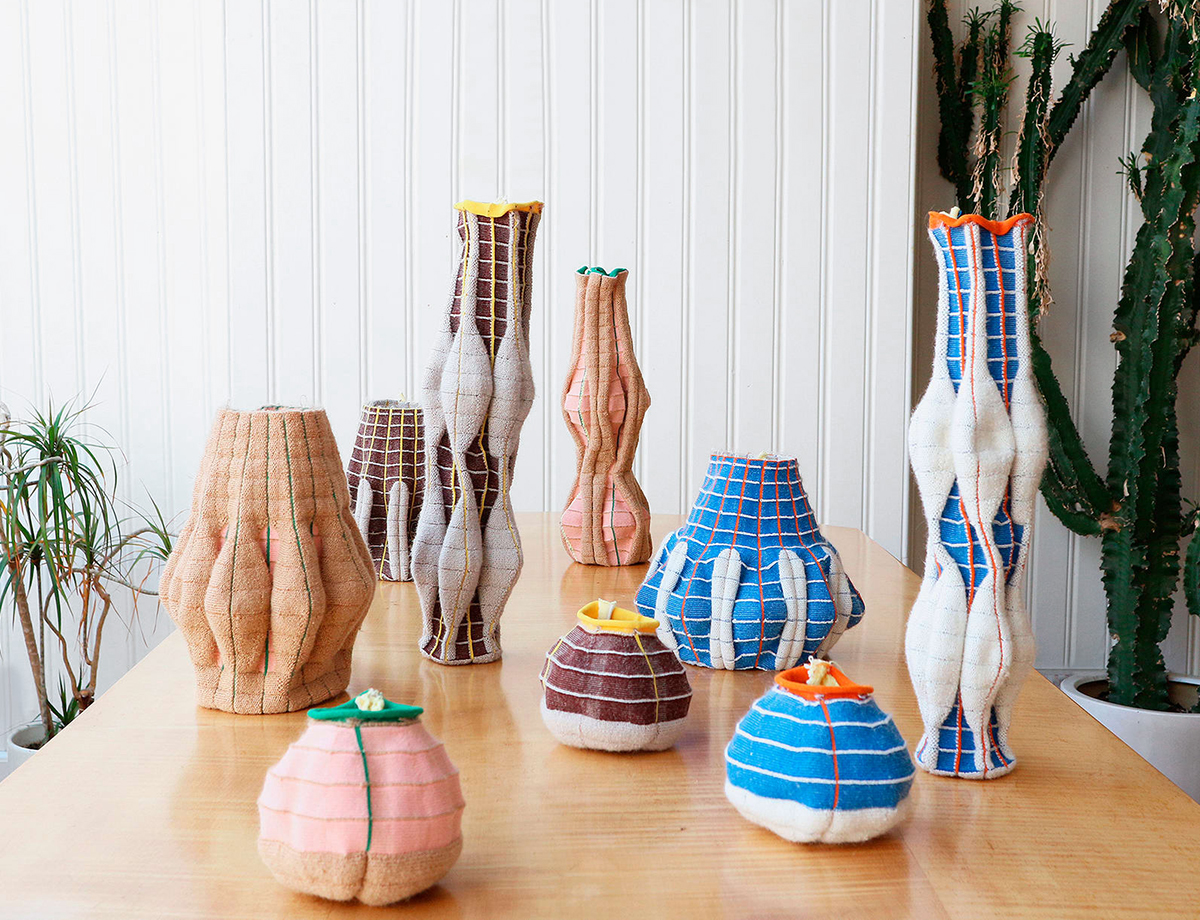 We sort of dropped the ball on featuring this year's RCA grads, but wanted to circle back and highlight Sne Tak's knitted Soft Vessels, which can be changed in shape and stretched, collapsed, or stacked.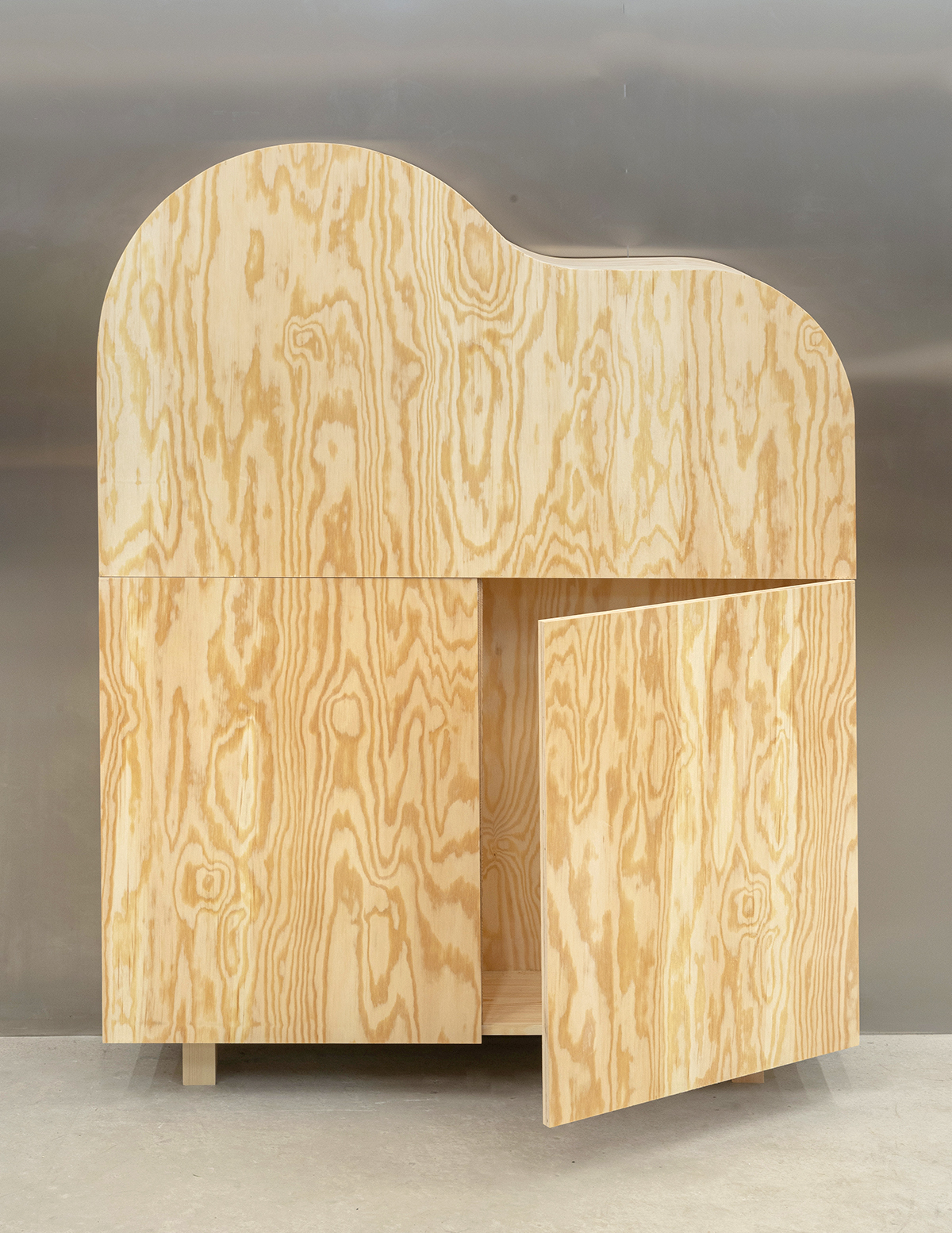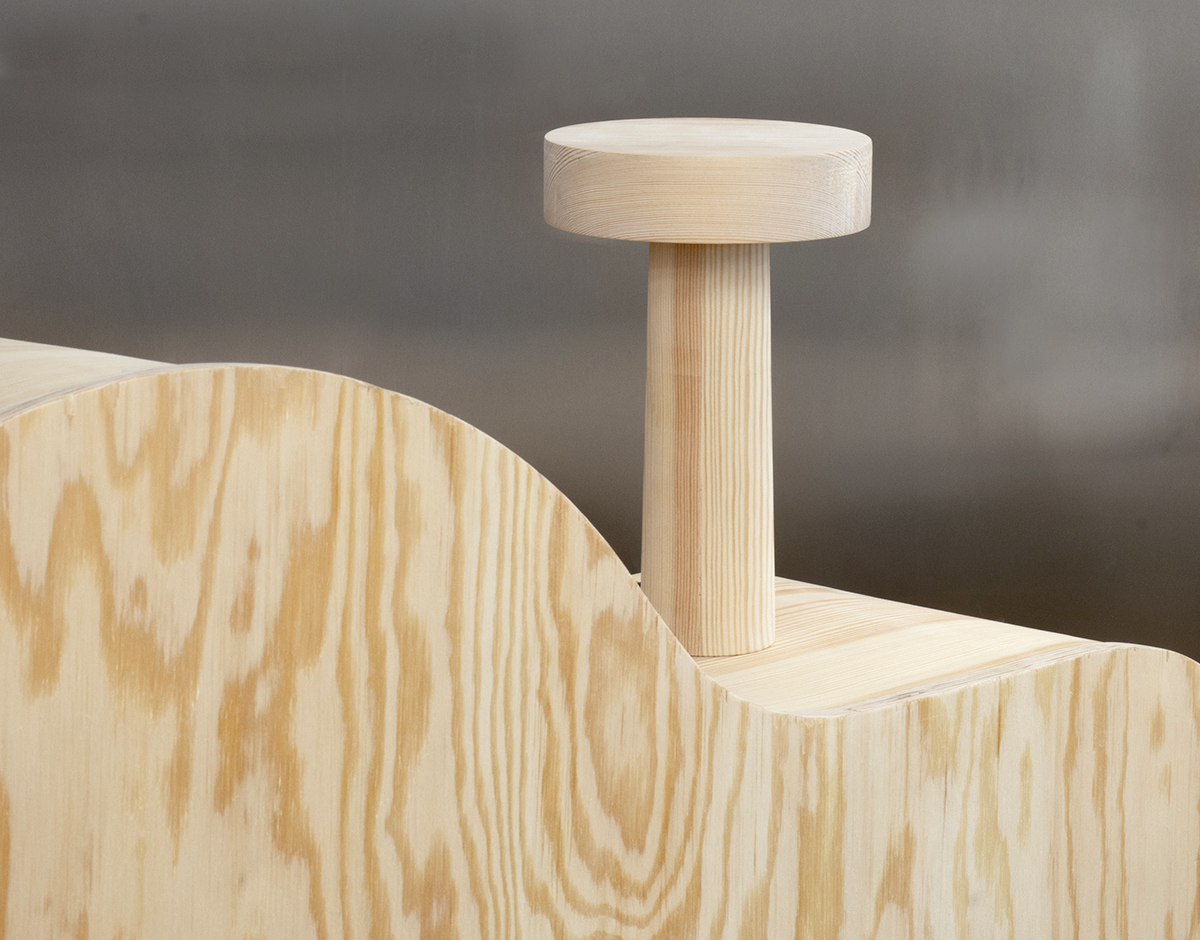 Back in February, we featured a stool and chair by Studio Sløyd in our Stockholm Furniture Fair roundup, hinting that the full collection would be on the way in April via an exhibition at Sorgenfri in Oslo. Then came COVID, but the trio got things back on track last month and finally unveiled the rest of the works, all in naked, classic Norwegian pine. Super into the armoire and lamp above.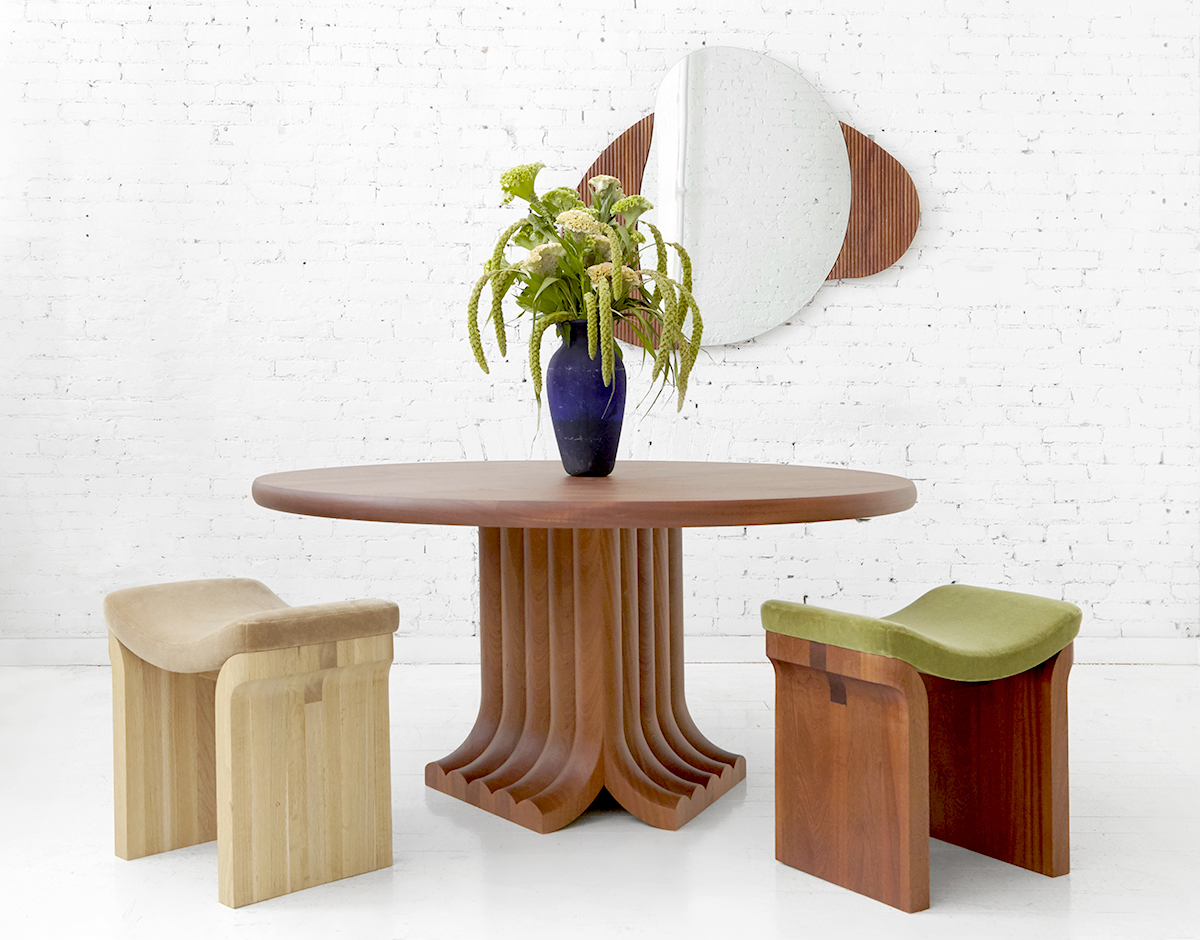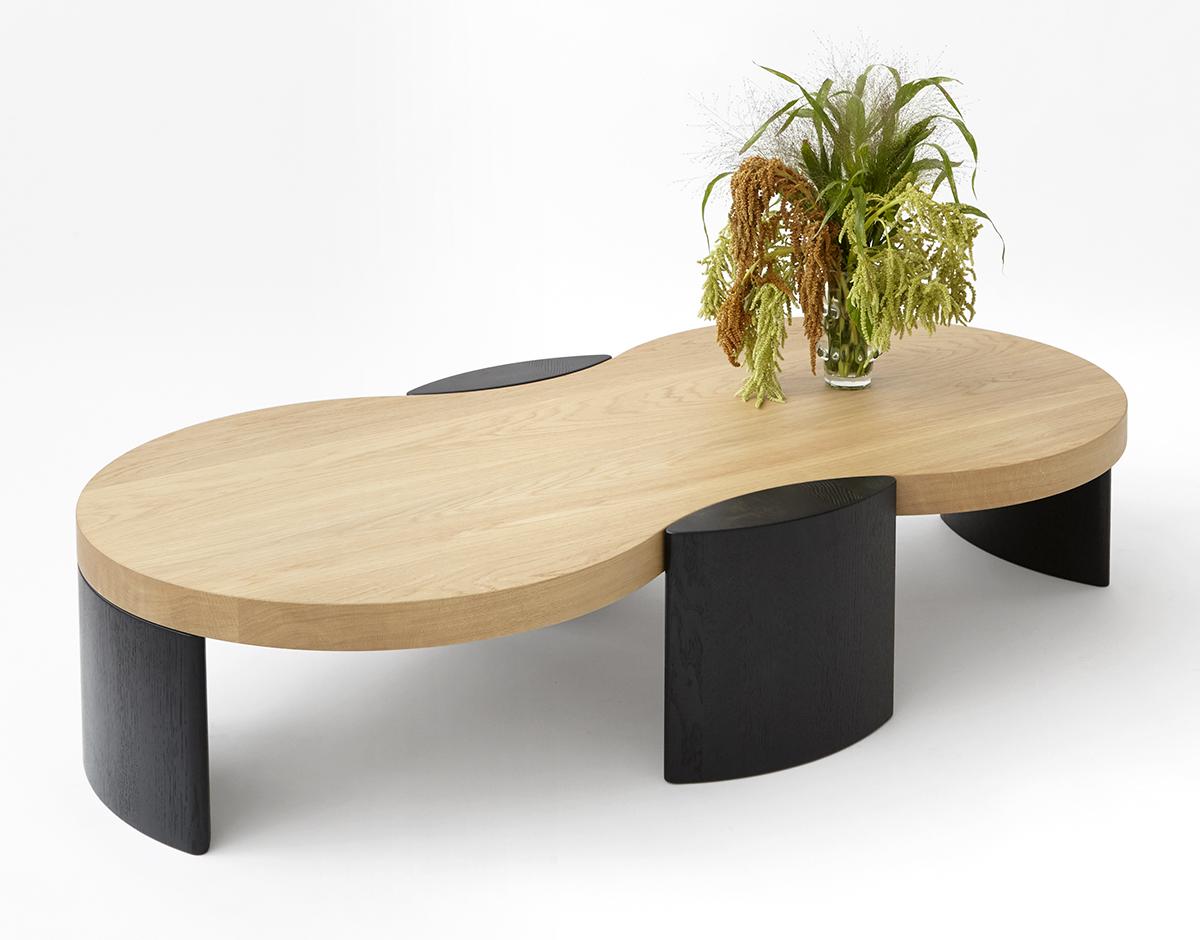 More scuttled plans: Vonnegut Kraft had planned to debut their newest work at the ill-fated AD show in March, but finally released the collection last month, via an appointment-only installation at Colony in New York. It includes the Bole dining table, Mairea mirror, Aino coffee table, and new versions of their Relevé stools.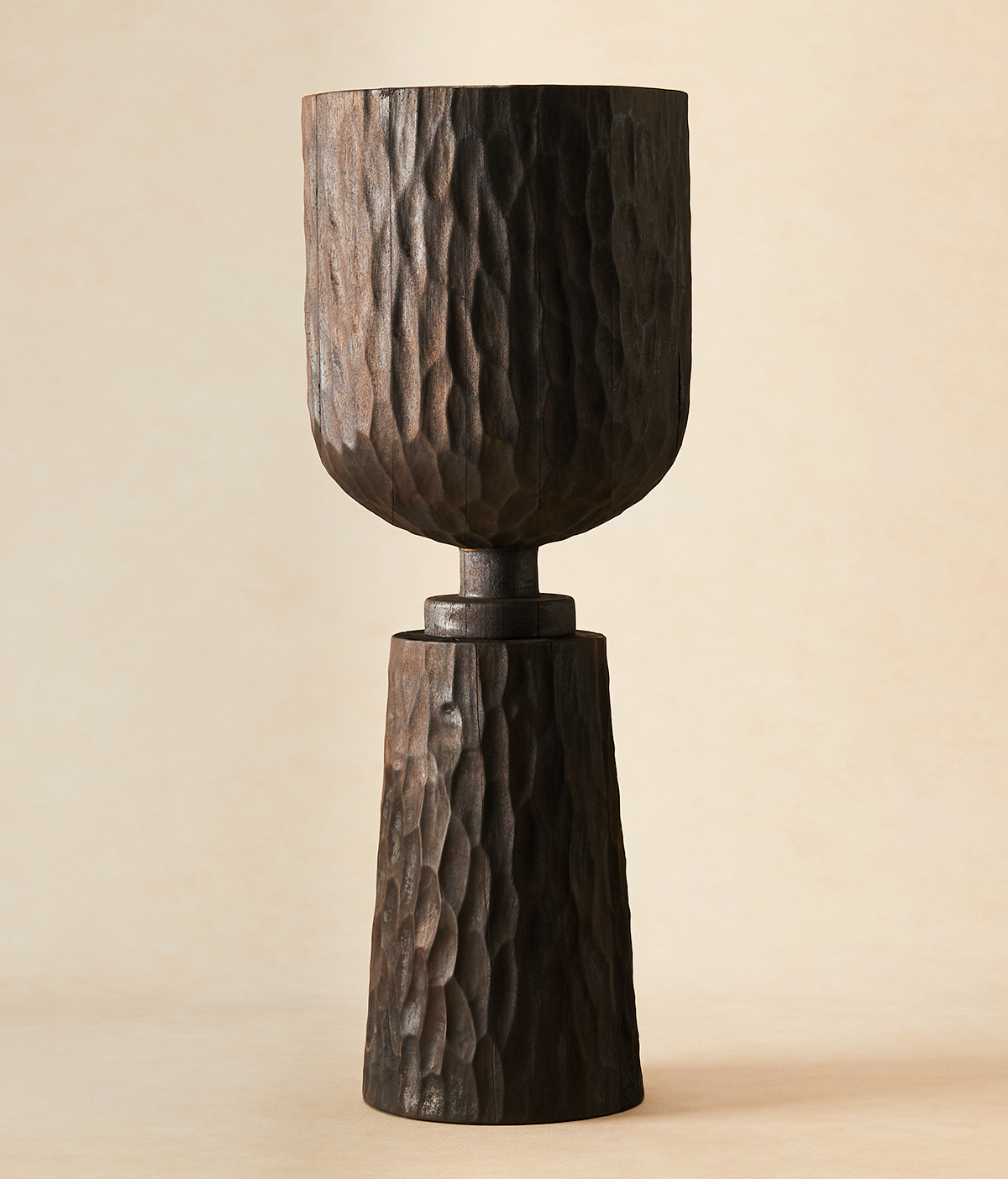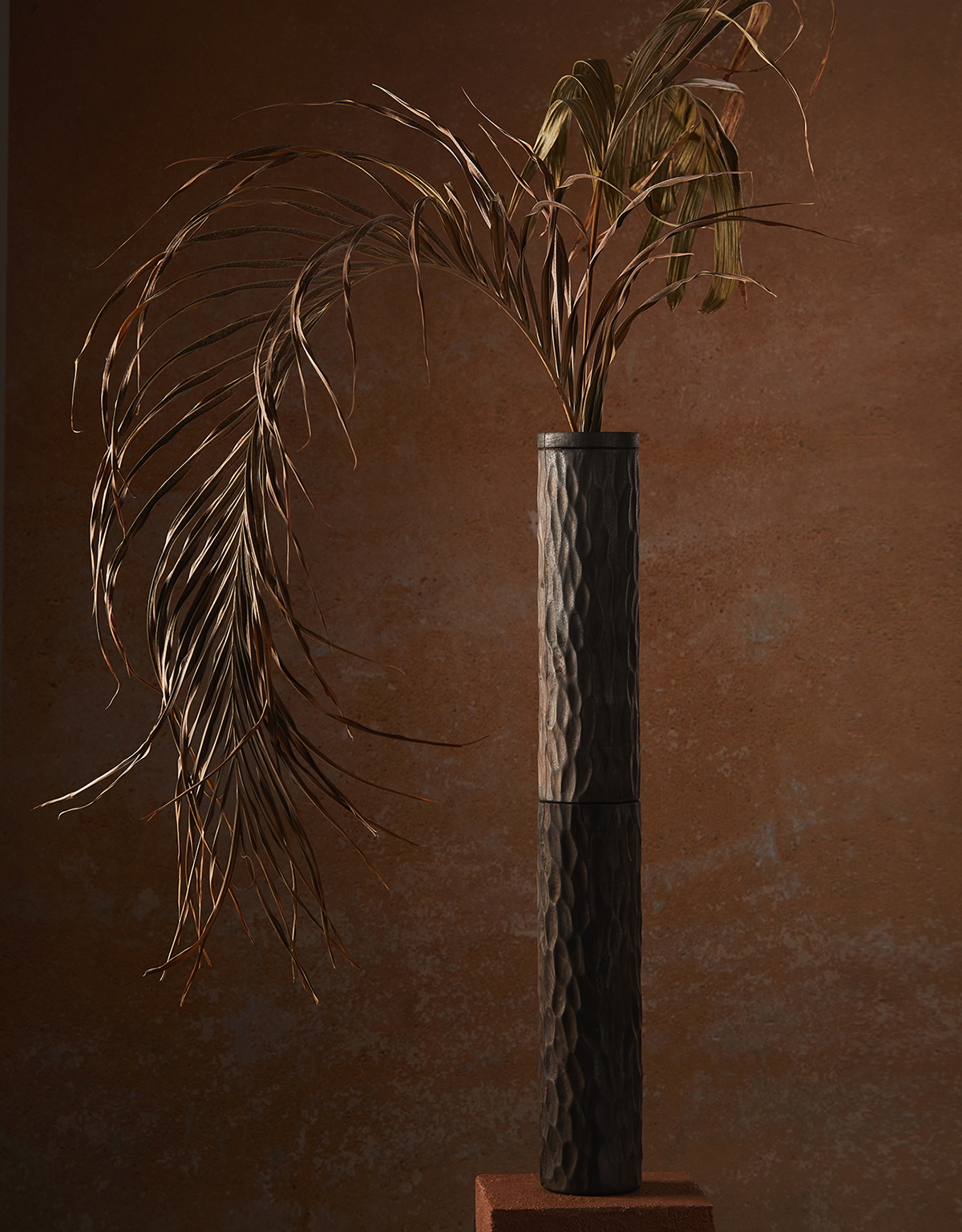 London designer Evan Jerry of Studio Anansi also just released a new series of stools, vessels, and containers made from carved and burned wood — not dissimilar in appearance to the pieces that introduced us to his work back in 2018 (though we suspect those may have been just carved, not burned). Jerry explains that the collection is the "first in a series intended to explore countless expressions of African diaspora and blackness through functional art objects. Their simple forms are rooted in African art and reimagined through a process that results in a textured, sculptural, and vulnerable beauty that represents a visual narrative currently underrepresented in the world of design."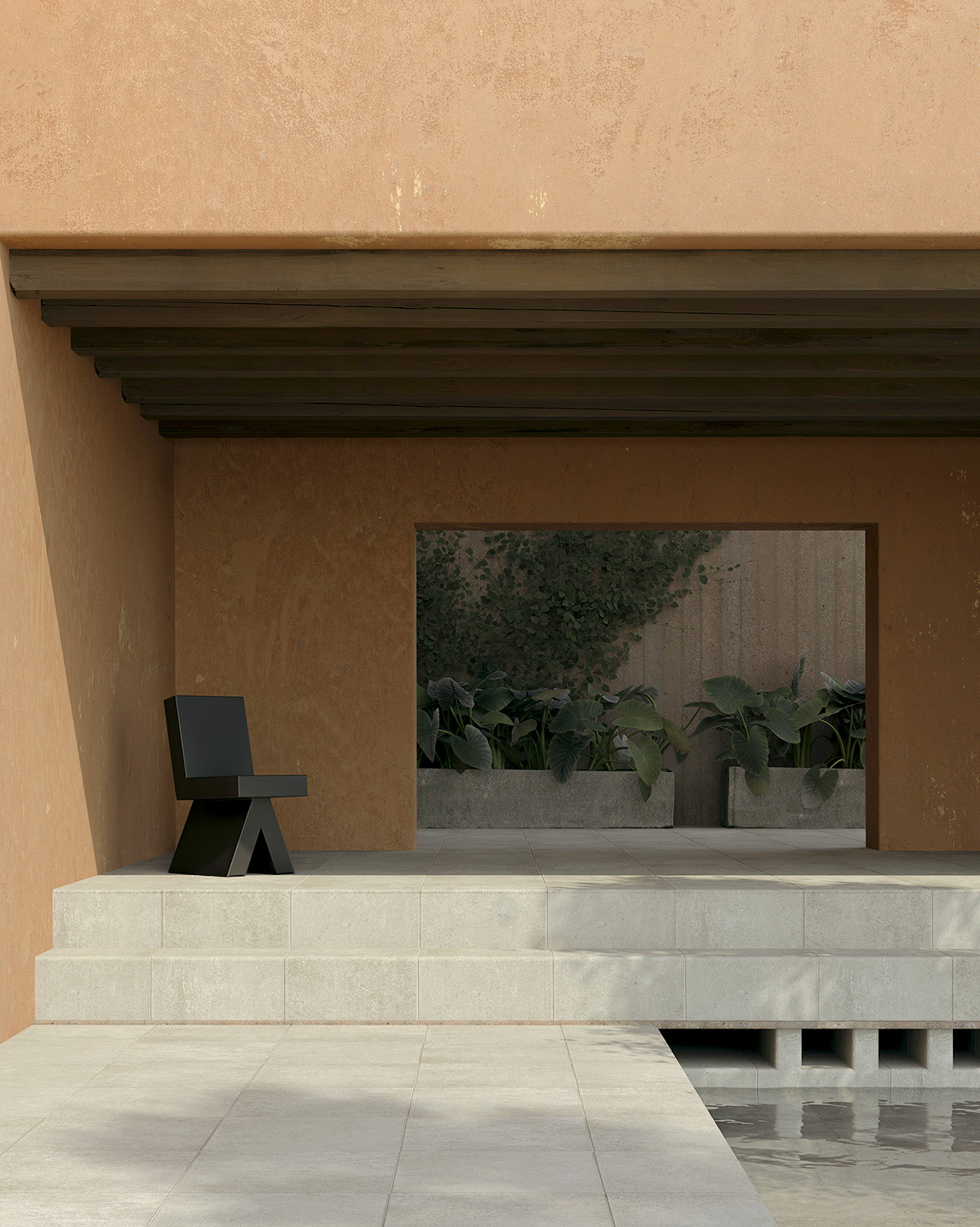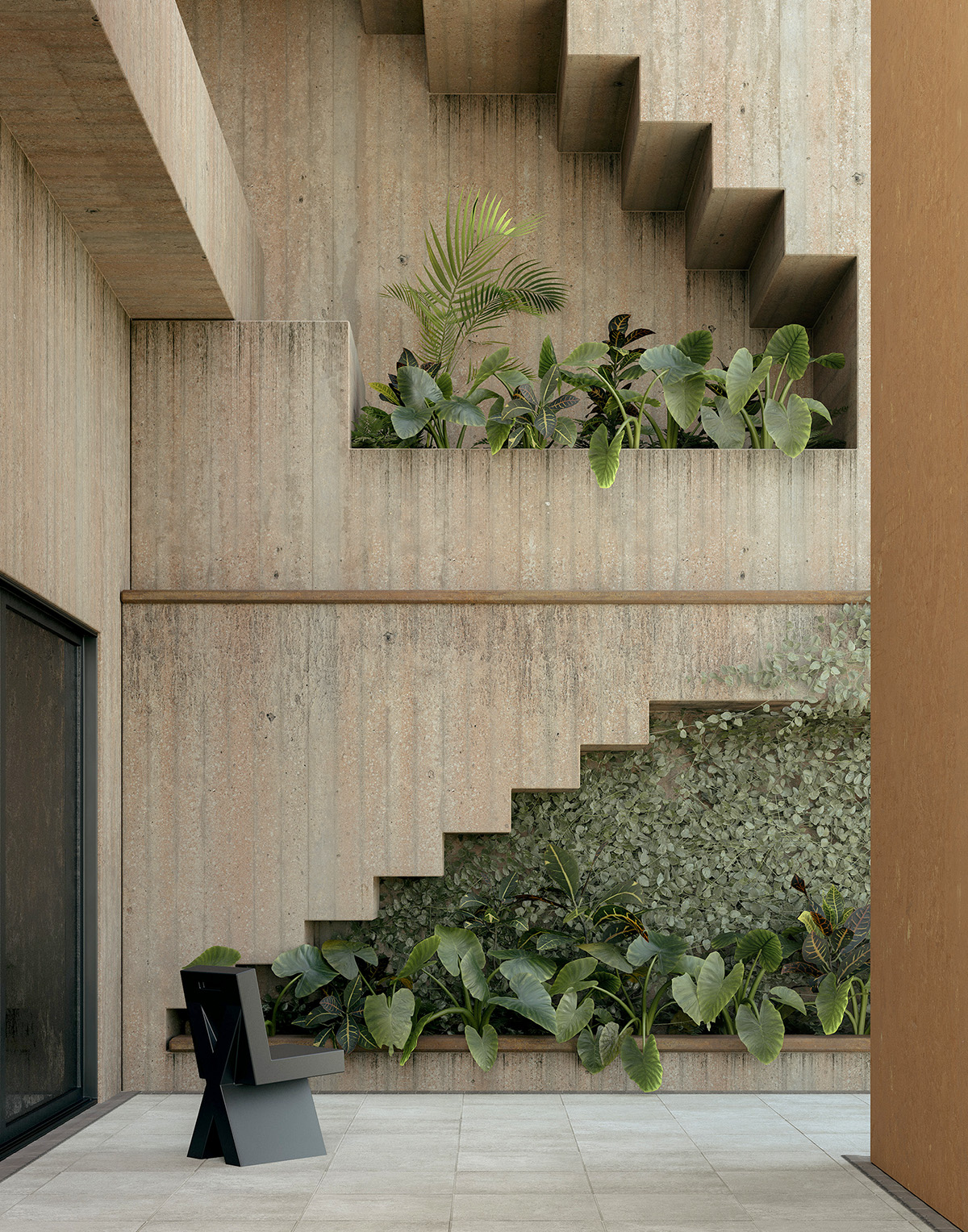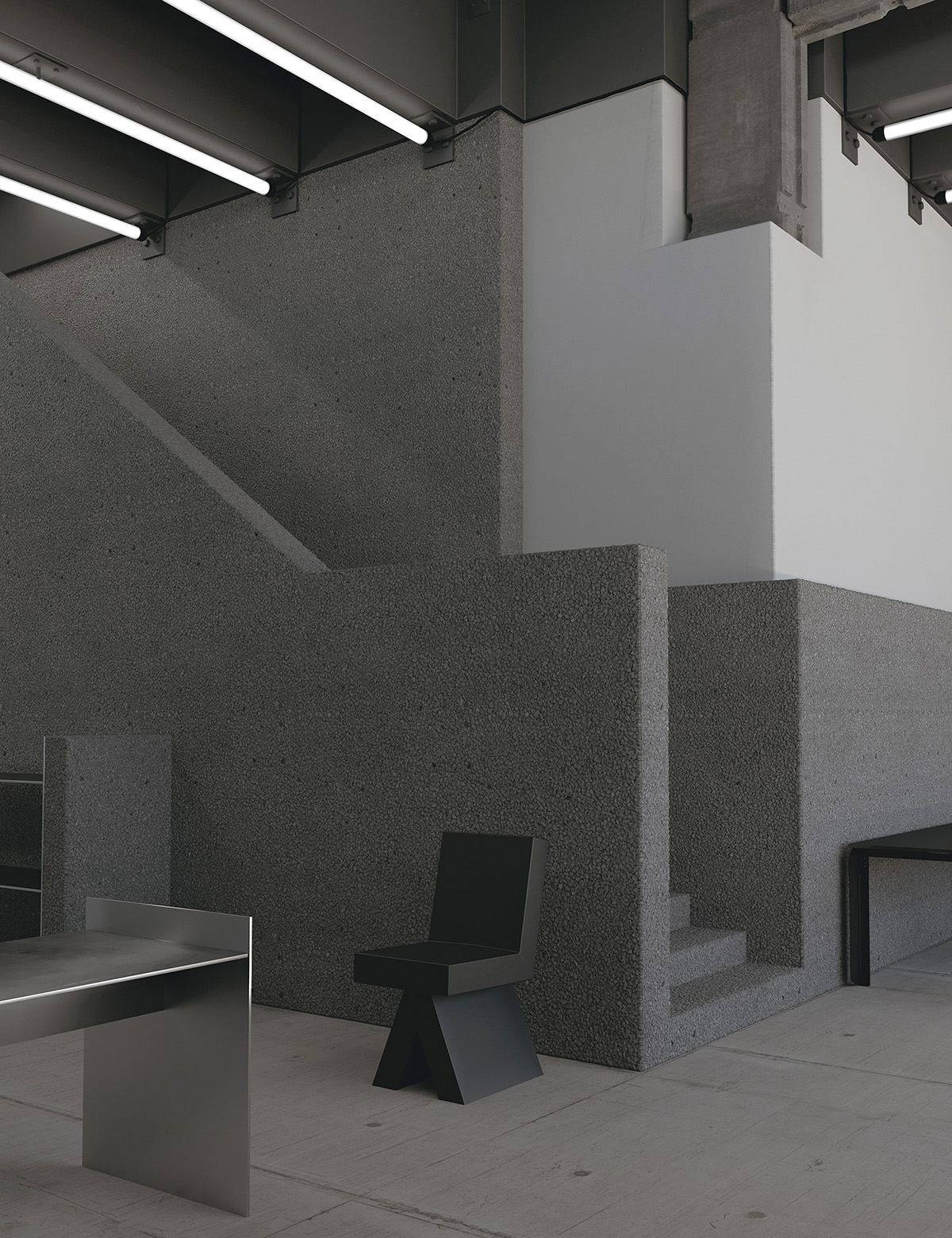 Berlin's Out Objekte Unserer Tage makes furniture locally and from sustainable woods and recycled materials. Their latest release is the Brutalist-inspired X Chair, designed by Hermann August Weizenegger and made from 100% recycled polypropylene — and shot in some gorgeous bulidings that look more Mexico City than Berlin. Unless they're renderings? Geez who can tell anymore.