01.27.23
The 2022 American Design Hot List, Part V
This week we announced our 10th annual American Design Hot List, Sight Unseen's editorial award for the names to know now in American design. We're devoting an entire week to interviews with this year's honorees — get to know the fifth and final group of Hot List designers here (including Tiffany Howell of Night Palm, and her Lana Del Rey–inspired Miami project, above).
Sarah Burns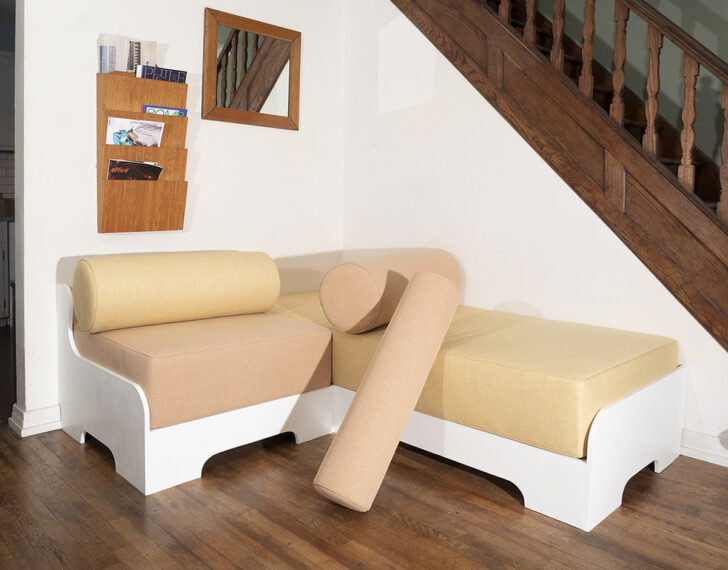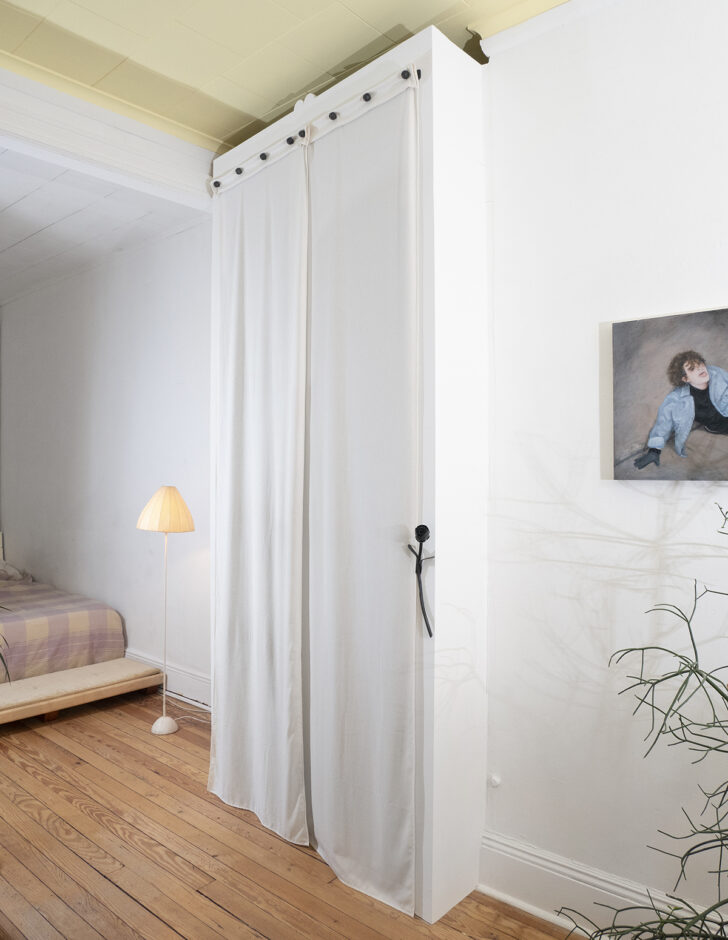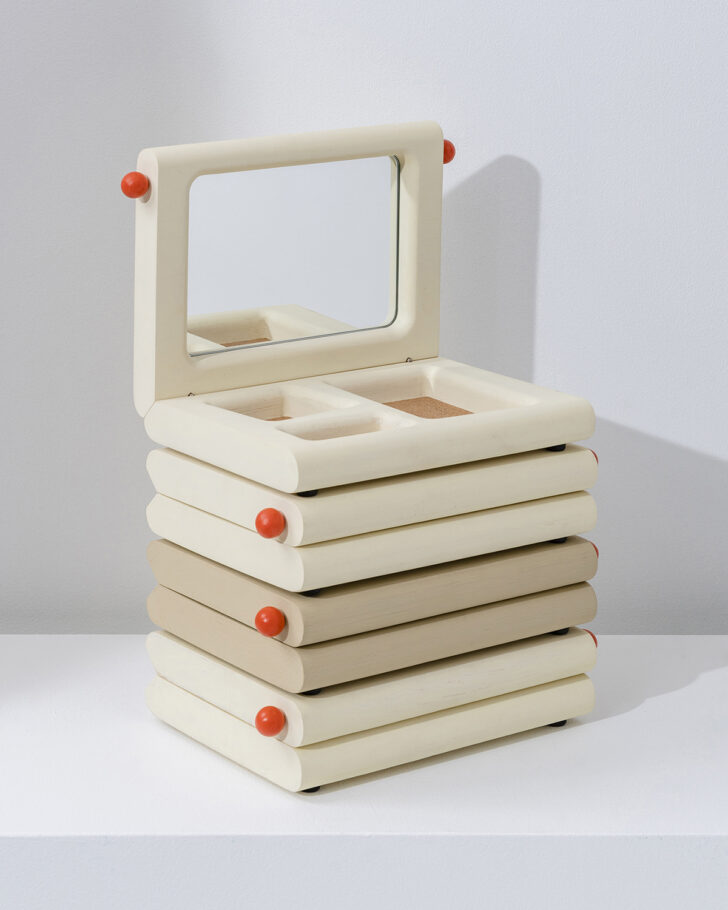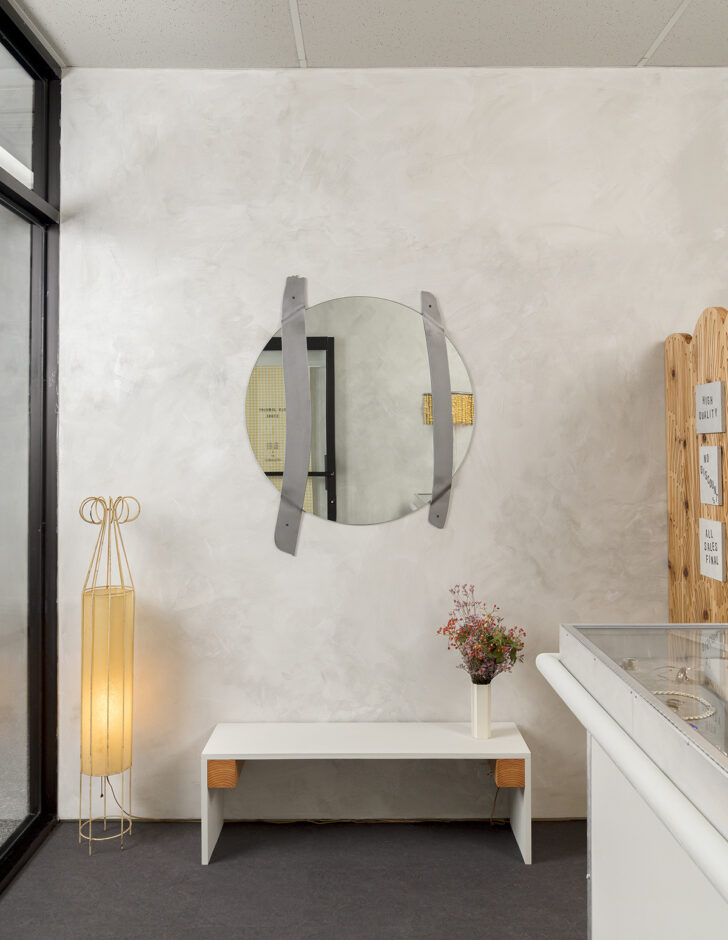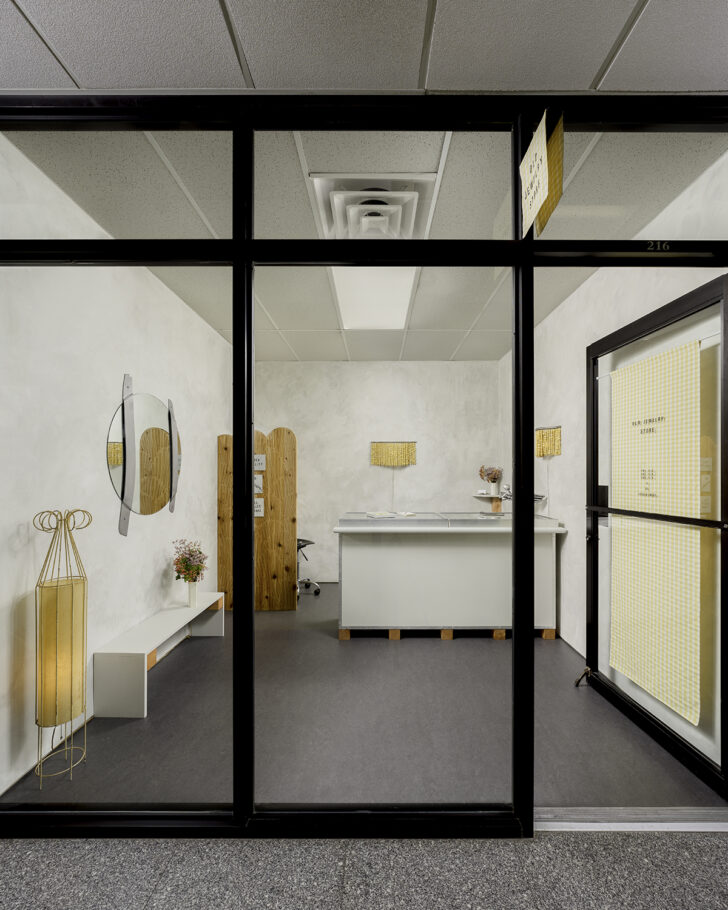 New York, sarah-burns.com
We first discovered the work of Sarah Burns through her hardware designs, and then through Old Jewelry, the store she both runs and designs for that's right next door to Superhouse gallery in Chinatown. She also creates furniture, objects, interiors, and murals — all with the same downtown-cool aesthetic. We love a multi-talented creative working across mediums, and have no doubt that when Burns drops her first official furniture collection, by way of a solo show at Marta in L.A. this spring, we're going to covet every piece.
What is American design to you, and what excites you about it?
I guess I'm not sure what American design is today, or I don't really think about what it is, at least. Everything is intersecting now. In general things are less regional and more global, and the arts reflect that, making the question a difficult one.
What are your plans and highlights for the upcoming year? 

I'll be completing my first solid-silver jewelry collection for Old Jewelry (which will be released and available at the Old Jewelry Store in Chinatown, NYC). The collection includes two rings, a pin, a pair of earrings, a bracelet, and a necklace. I also have a solo exhibition at Marta in L.A. in the spring. It will be my first design exhibition, as I've mainly contributed to group shows and done custom work for private clients. Marta is one of my favorite galleries, and I've really enjoyed working with them. I feel very lucky.
What inspires or informs your work in general? 

I like art and historical design, and I'm inspired by my peers working now. But I'm also inspired by the more understated qualities of vernacular furniture and architecture, the different kinds of ambition. The beauty of these more everyday objects feels like the byproduct of the maker's personal interests as well as their limitations, whether financial or material, skill or time. The furniture I design isn't meant to be broadly impressive, but to function specifically and earnestly.  It often ends up blending in with its surroundings, intentionally, and hopefully there's a gesture or two in each piece that elicits something more emotional. I try to employ a light touch and work with what Fischli & Weiss would call a 'casual precision.'
Studio Herron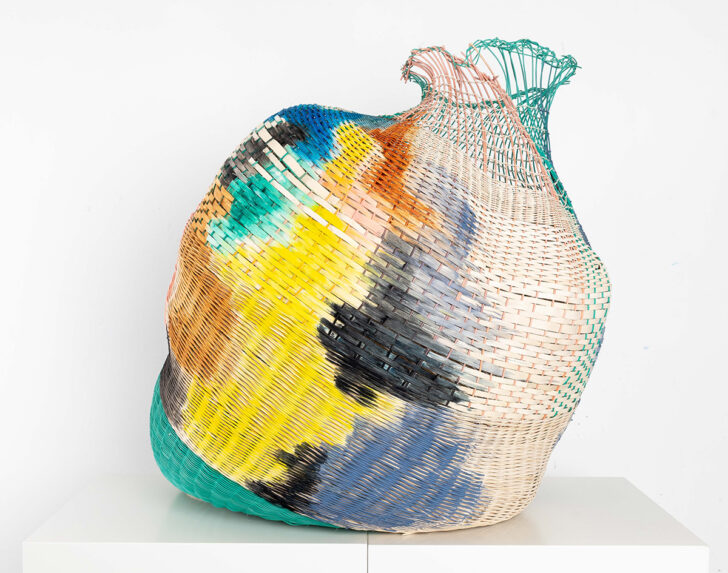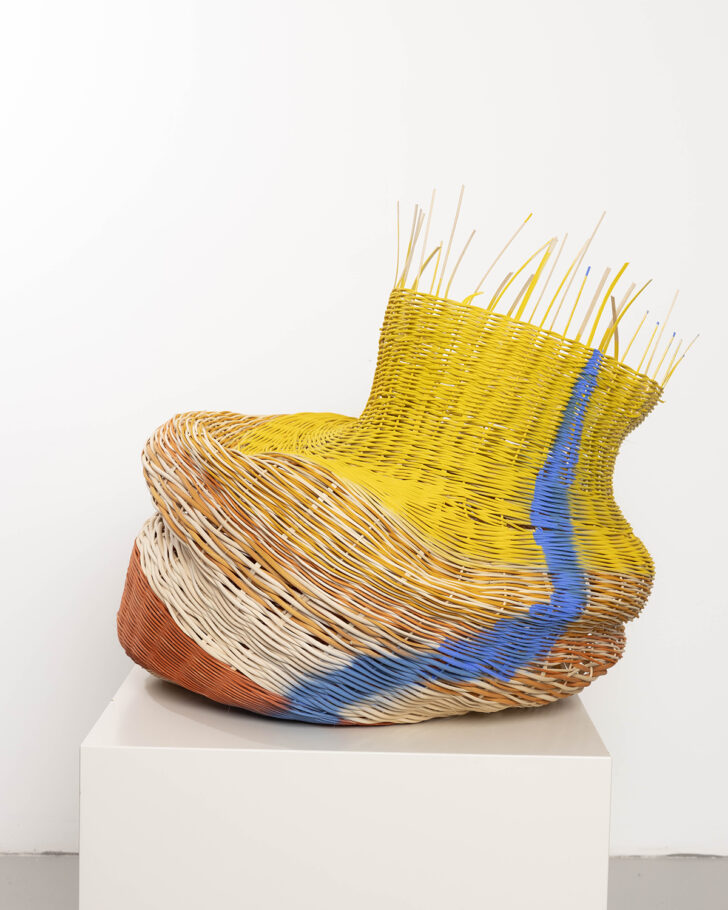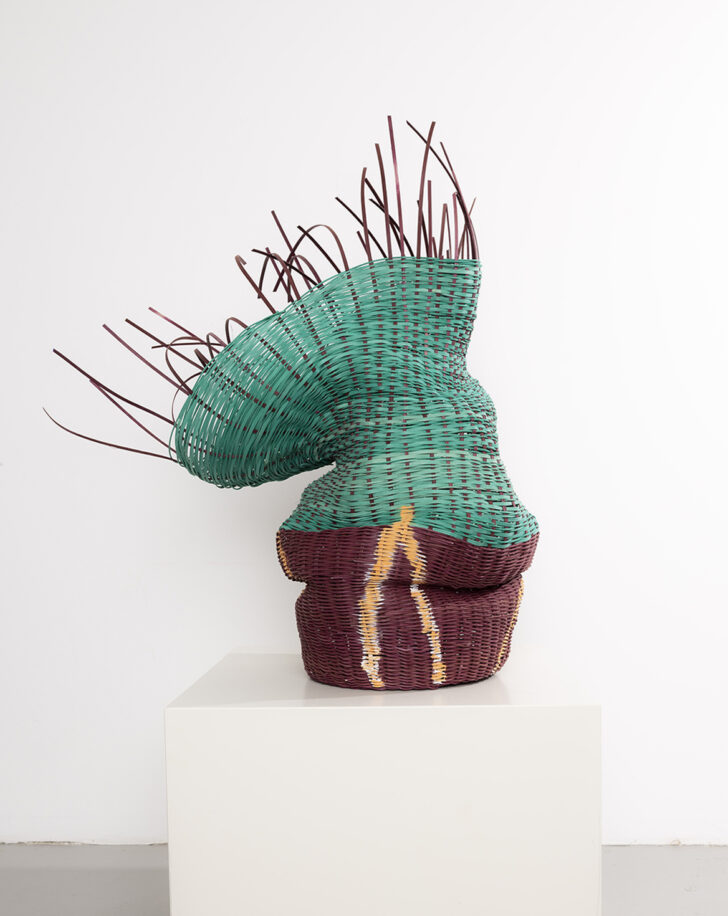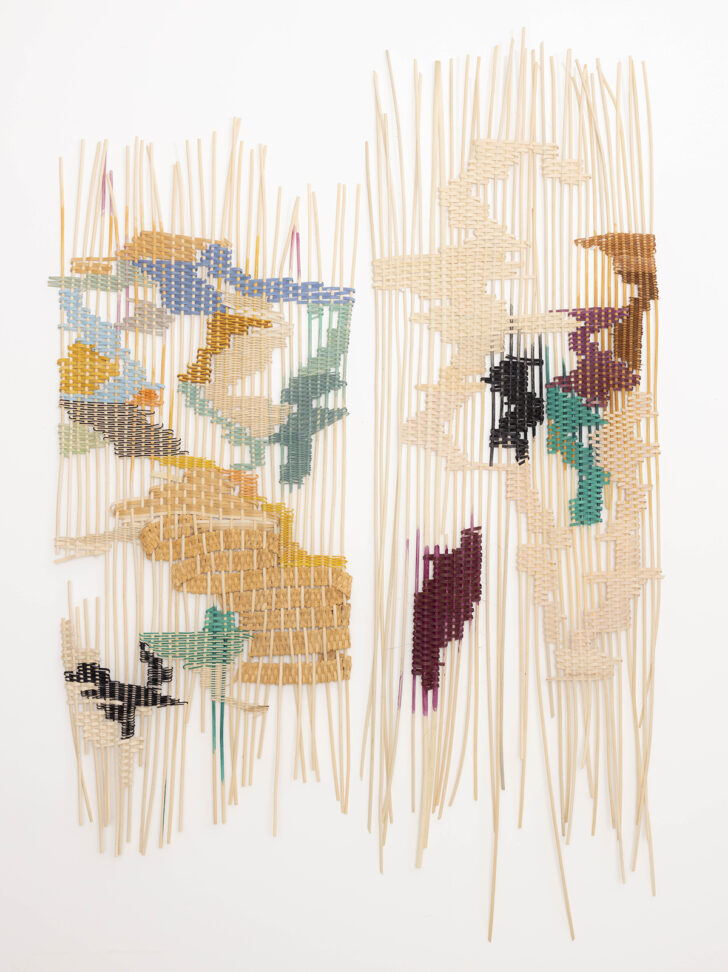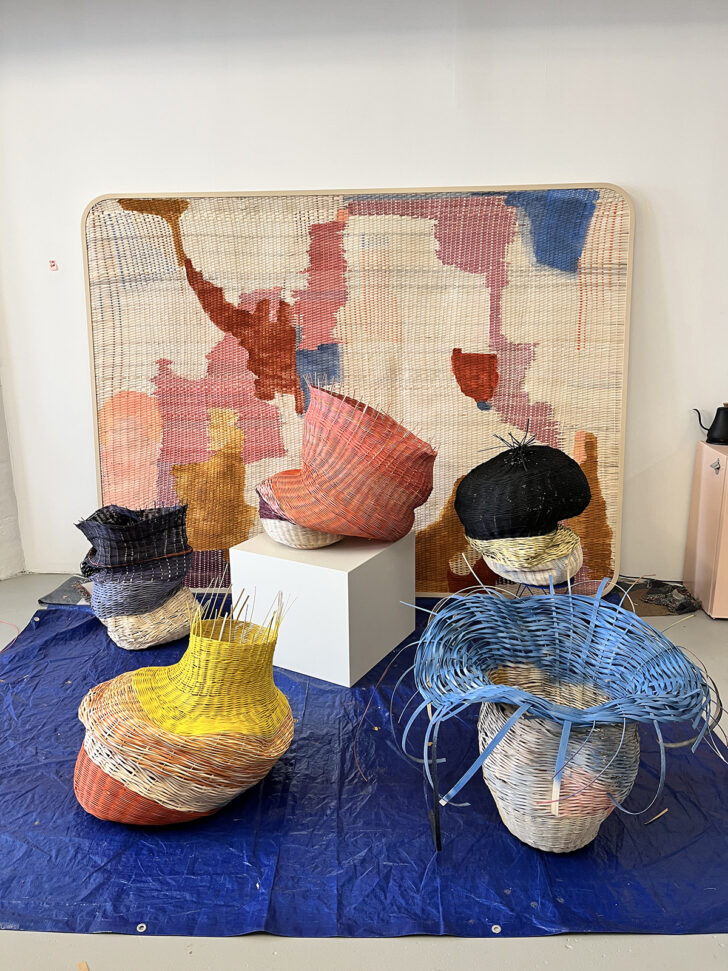 Chicago, studioherron.com
We've been following Dee Clements of Studio Herron's career for a long time — from her gorgeous woven textiles to the rug she designed for Land of Nod (RIP) to her baby steps into basketry. But her work truly blossomed when she began working with The Future Perfect during the pandemic. Her baskets grew in size and scope, mirroring both her personal and professional growth, and they began incorporating not only hand-dyed reeds but also painterly brushstrokes that hearken back to how Clements began her career: as a painter. When we were discussing Clements's inclusion in this list, we said, "Bet she's working on lighting next" — turns out we were right, and we can't wait to see the results. 
What is American design to you, and what excites you about it?
I'm seeing in American design right now a sweet spot between art, craft, and design that elevates the quotidian into something dramatic, or magical, or exuberant. Namely, furniture and objects that mix typologies and/or materials to bring out fresh perspectives on the designed and built world. I am also seeing work by more women and people of color and that truly excites me! I want marginalized voices to have a seat at the table and a place in the spotlight.
What are your plans and highlights for the upcoming year?
This year I am really thrilled to have a solo exhibition of my work in Miami at Nina Johnson Gallery and a solo exhibition in my hometown of Chicago at 65 Grand, I really want to push myself to get big, wild, bold with the work. I also have several interior design projects in the works for 2023 in which I will be designing and making ambitious large scale sculptural lighting pieces. Lighting is something I have been timidly dabbling in and these projects will be an exciting challenge and opportunity to grow. My work recently became represented by The Future Perfect and I will continue to be making new pieces for them as well.
What inspires or informs your work in general?
I am inspired by The Carrier Bag Theory of Human Evolution, object ethnography, and feminism. The lineage of craft throughout human history is really interesting to me. It's often something that is profoundly connected to economics and evolution, depending on the era. For the last three years I have been hyper-focused on researching the history of patriarchy in craft and culture and how that translates to hegemonic hierarchies/structures in art, design and craft. I have been deeply fascinated by and interested in the industrial revolution in Mesopotamia between the Stone Age and the Bronze Age. It was a pivotal moment in human history that set a precedent for the future of women in society and in craft. In my work, I have been exploring this through form, by making sensous, voluptuous, large scale vessels that take up physical space or spill over a surface or get a little unruly. I use basket weaving, which is often associated with women's work, and more recently have brought ceramics into my material language.
Taidgh O'Neill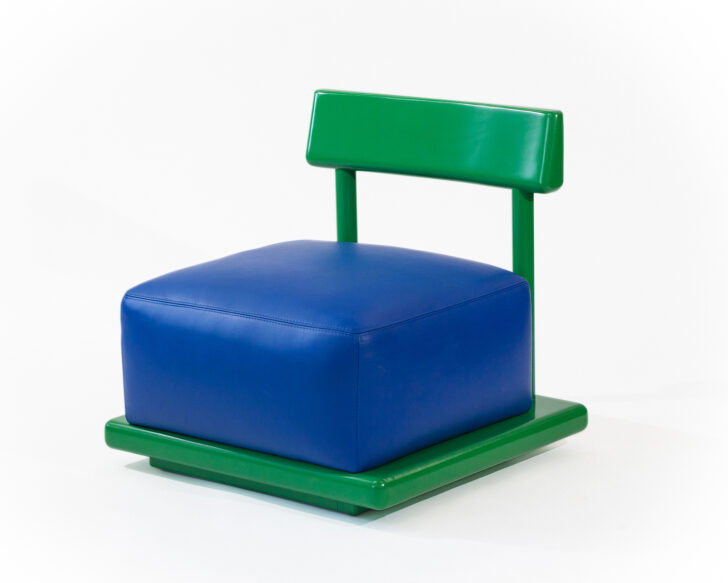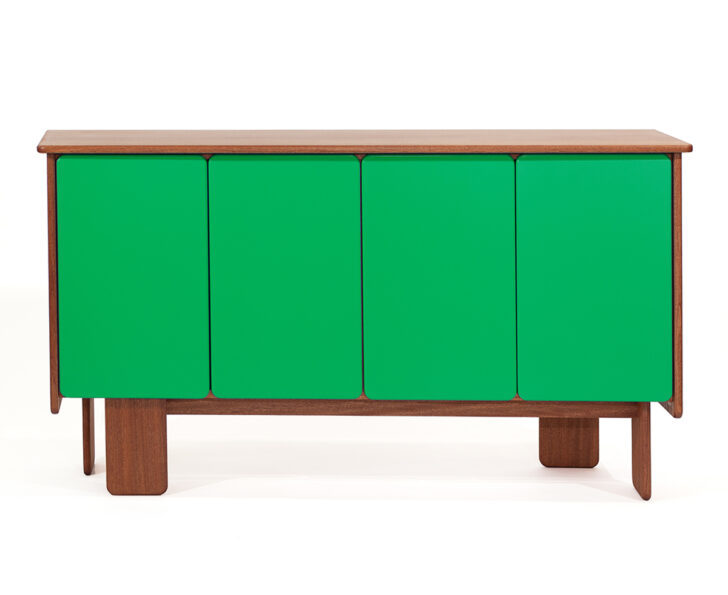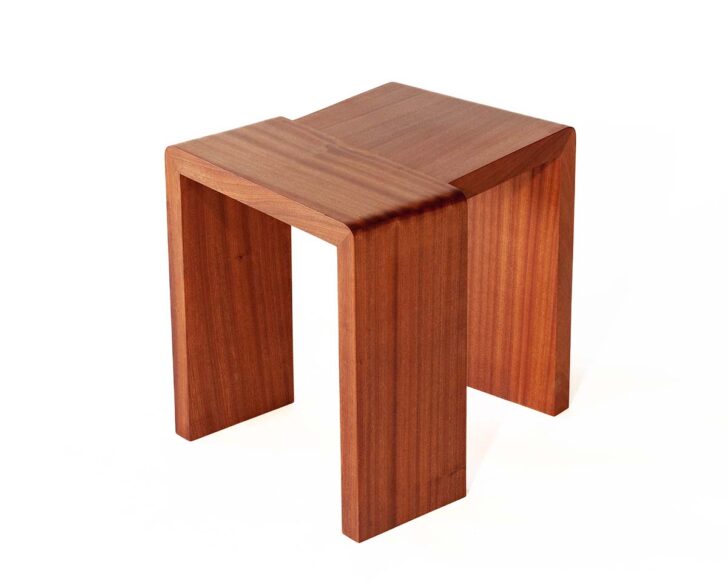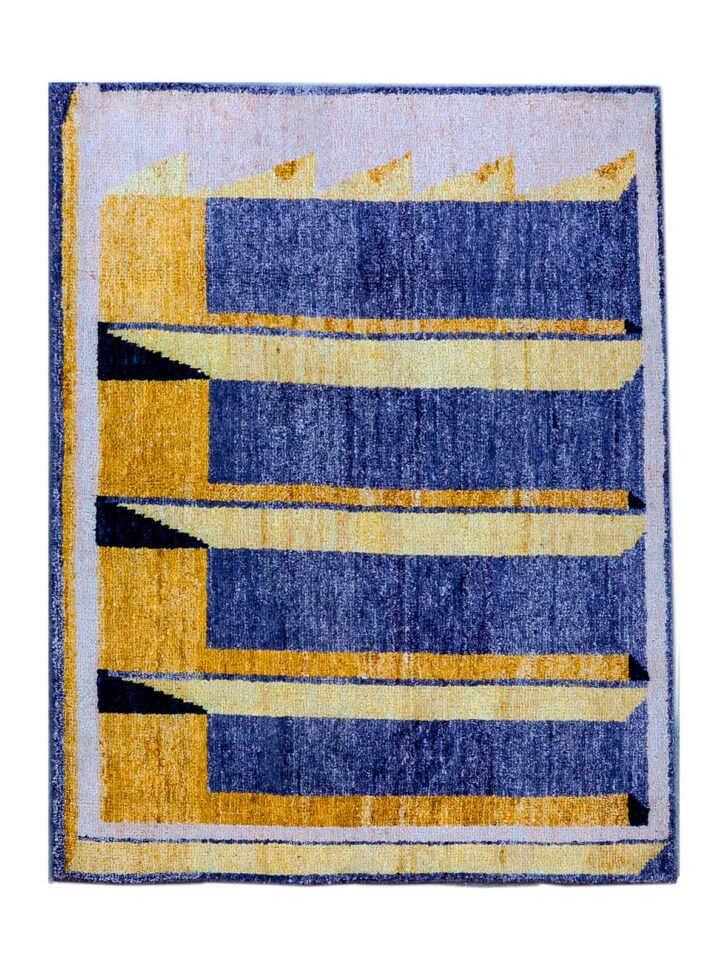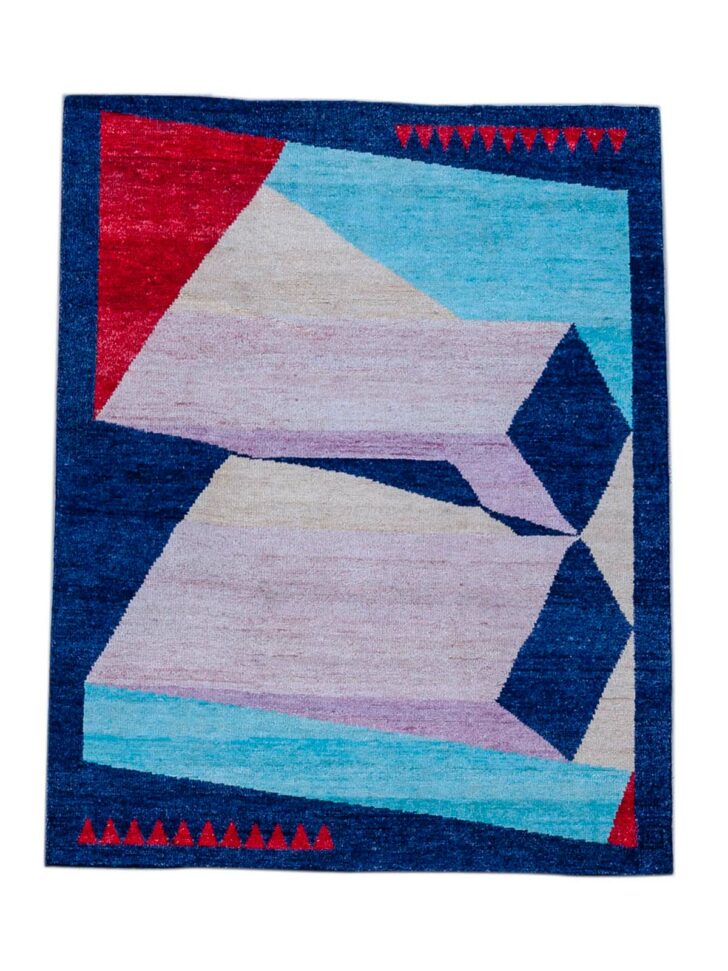 Los Angeles, taidghoneilldesign.com
O'Neill spent time working in construction, carpentry, and historic restoration before turning to furniture design a decade ago. (Fun fact: O'Neill designed a jaunty wooden chandelier for our 2012 Hotel California show!) In the years since, he's shown his geometric works in wood with galleries like JF Chen and had them licensed by companies like Classicon, but his new work represents a departure into more … well, actually just more. More color, bigger proportions, a looser feel — we once referred to the green piece above as a Postmodern Pee-Wee chair. He's also been growing his collection of rugs, which begin by rendering an architectural structure in 3D, casting simulated sunlight onto the structure to produce shadows, and then flattening the whole thing into a two-dimensional product.
What is American design to you, and what excites you about it?
I believe that a difference in mode of production from other world regions creates distinction in American design. In other continents, there exist countless design houses that license and produce contemporary design fitting with their visual arc. There are very few equivalents to this in the US. Instead, designers must take on the responsibility of producing their vision. As a result of this lack of consolidation and curation, there exists such a wide range of design forms and materials. It can be burdensome for individuals to simultaneously visualize, execute, and distribute their objects, but the results are fantastical. The US has, of course, a world reputation of being hyper-individualistic, so it ought to come as no surprise that the designs to emerge would be bold, exuding clear and unique authorship from individuals. In many instances around the world, one can look at a design and have a strong sense of the region in which it is generated. I believe that isn't as true in the US because of this eclecticism.
What are your plans and highlights for the upcoming year?
For the last couple of years, I've been mindful of designing textiles, lighting, and furniture that would fit into our 1965 post-and-beam home in the El Sereno neighborhood of Los Angeles. I'm looking forward to wrapping up that slow-moving renovation. Other than that — continuing to carve out time and resources to keep making one-of-a-kind studio pieces. I have a few designs licensed by European manufacturers but I honestly get a lot more satisfaction from building unique commissions for local collectors.
What inspires or informs your work in general?
I have several groupings or series of works inspired by different things. My early work was very angular, hard-lined and chaotic. These works were inspired by ad-hoc construction practices I observed during my days as a Los Angeles contractor. I started bulking things up and rounding edges, inspired by utilitarian infrastructure such as overpasses and concrete-enclosed waterways. Presently I'm working on a series of tables that, though it's probably difficult to discern, are inspired by Mayan hieroglyphs: Proportions are generous, the movement is dynamic and each composition keeps the eye moving. They're gestural and expressive but have a consistent formal vocabulary.
Tiffany Howell of Night Palm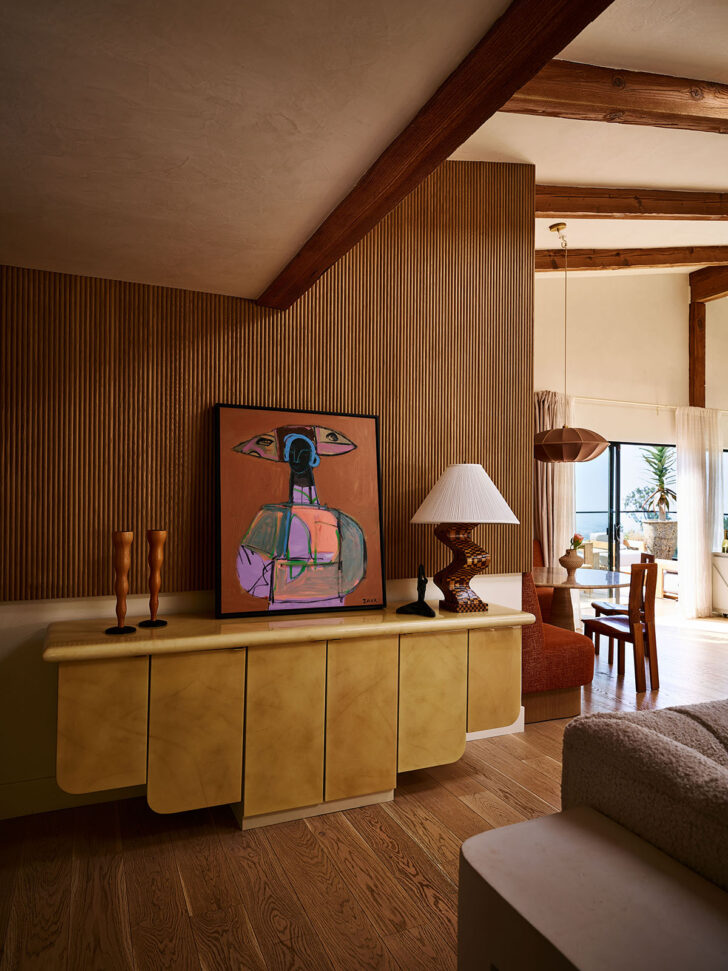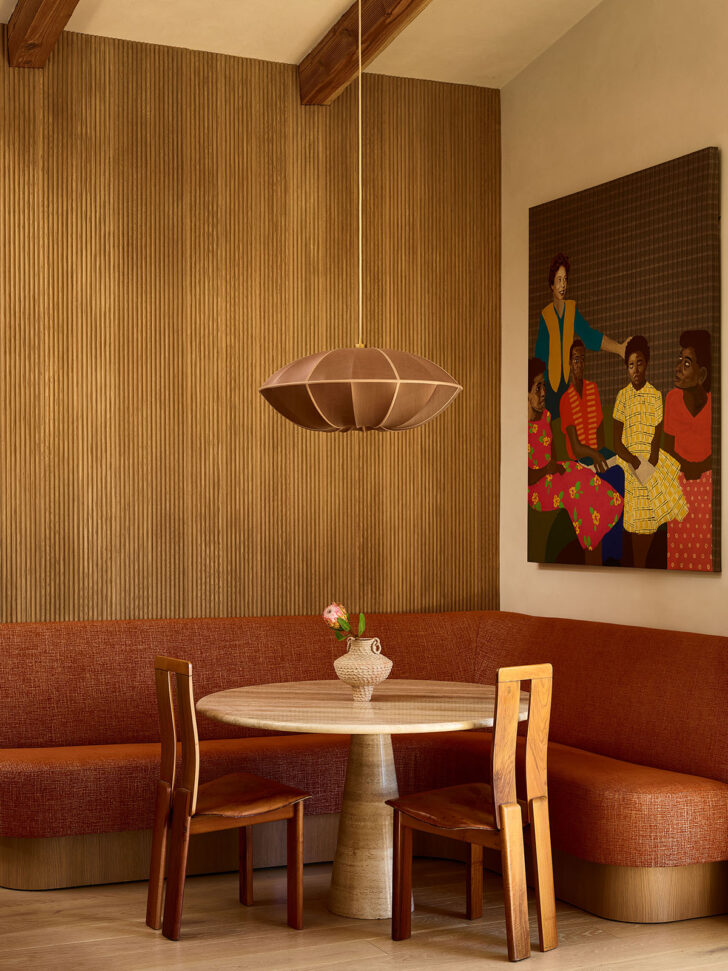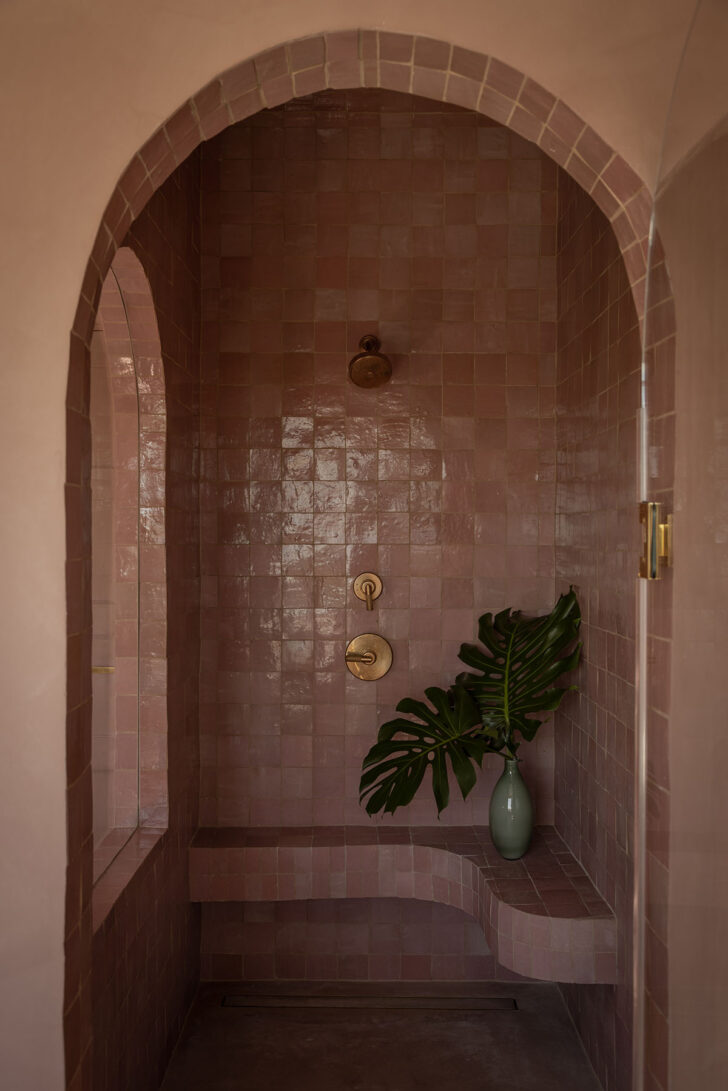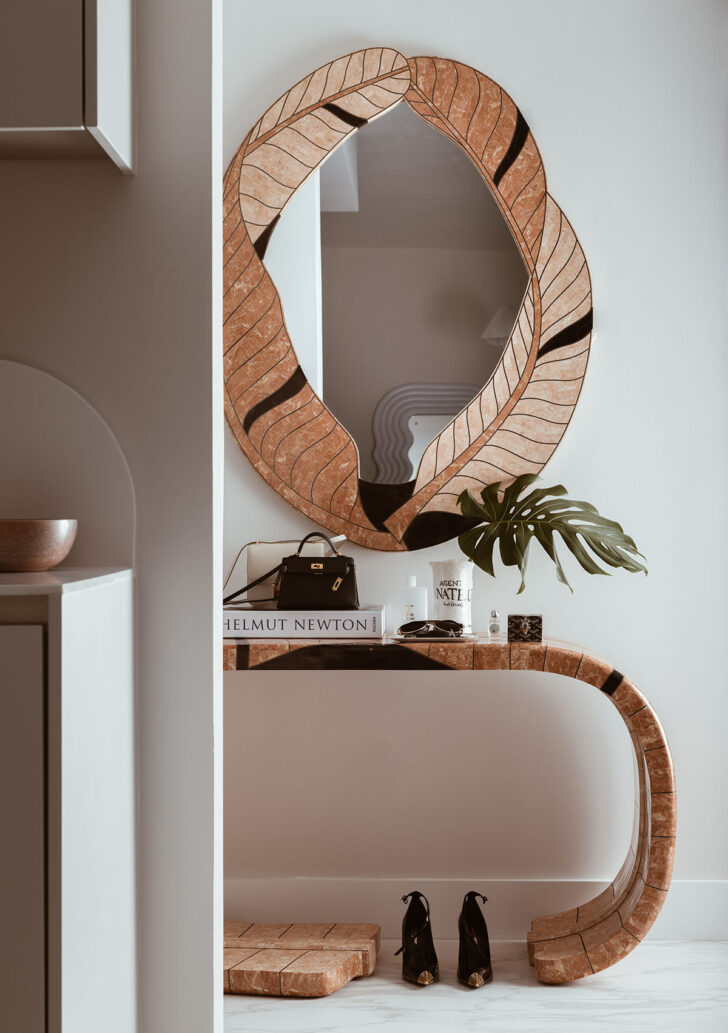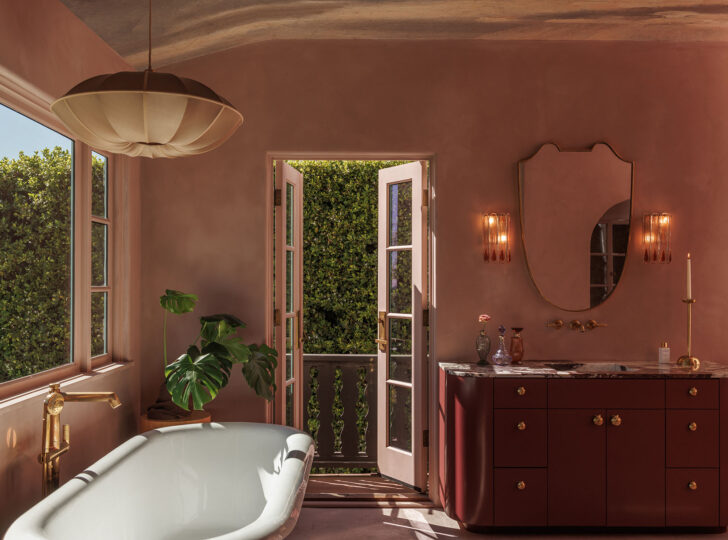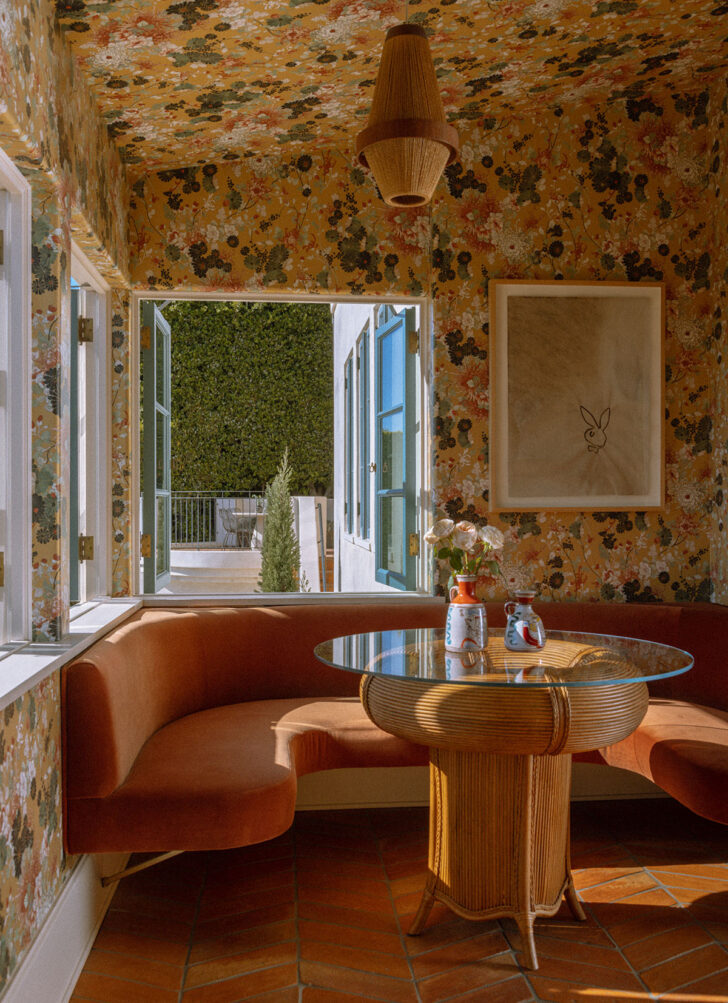 Los Angeles, nightpalm.com
Before launching her interior design studio, Howell started out as a music video director and head of fashion photographer Herb Ritts' music video agency. Music — and, perhaps, Ritts' glamorous photographic eye — still informs everything she does. Howell's interiors are lush, moody, filled with both iconic and obscure pieces of vintage — often European — and with a special eye for art. She'll often say things to clients like "I want your house to feel like David Bowie," or "I want the house to feel like a Stan Getz song." And you know what? Every time it works, from the Hancock Park project she recently landed on the cover of Elle Décor to the hammam-inspired partnership she debuted with Studio Kohler at Design Miami. 
What is American design to you, and what excites you about it?
There is no one single design aesthetic standard here. It's a melting pot of global influences where we extract various cultural ideas and implement them with a fresh perspective, and I feel there is a real freedom because of that. I also have always felt that American design acts as a marker for what is going on socially/politically and it feels quite reflective and storytelling in that way. These narratives inspire me personally as I romance the idea of the story.
What are your plans and highlights for the upcoming year?
2023 is shaping up to be very busy year for us with multiple residential projects on both the West and East coasts (let's just say there might be a skating rink involved) and several other commercial projects. We are also working on design collaborations with some very cool and creative brands — for example, a Night Palm tile and flooring line with Concrete Collaborative. And finally, we've been busy dreaming up on our own furniture and lighting lines that I hope to debut in late 2023 plus an art show experience which I'm hoping will launch in the late summer.
What inspires or informs your work in general?
The mystery and romance of things drive me. I always try to sit in the unknown when I am conceptualizing and before I enter the flow of any project. Next, I dive into the questions and motivation behind the space. I am so deeply interested in the depth of our emotional landscapes and how to bring that alive through the aesthetic. I often lean on poetry, music, and fashion photography to inform the alchemy of the space. I am essentially crafting a visual love letter to my clients and it's all about that lushness for me.
Willo Perron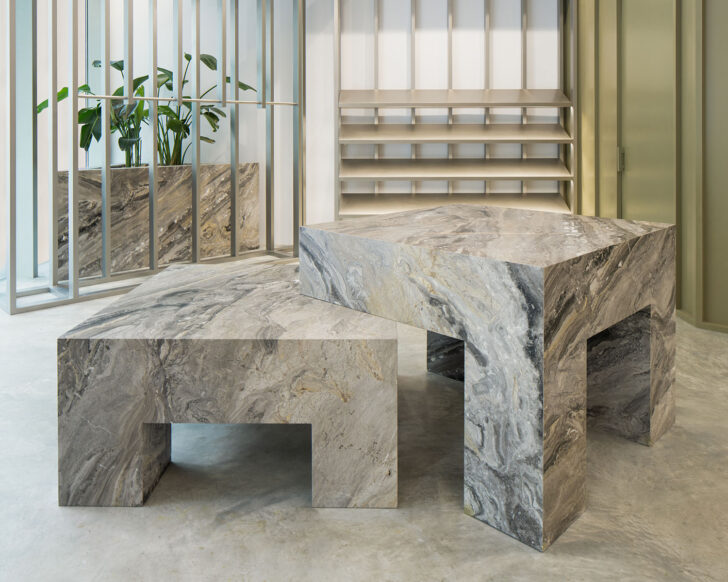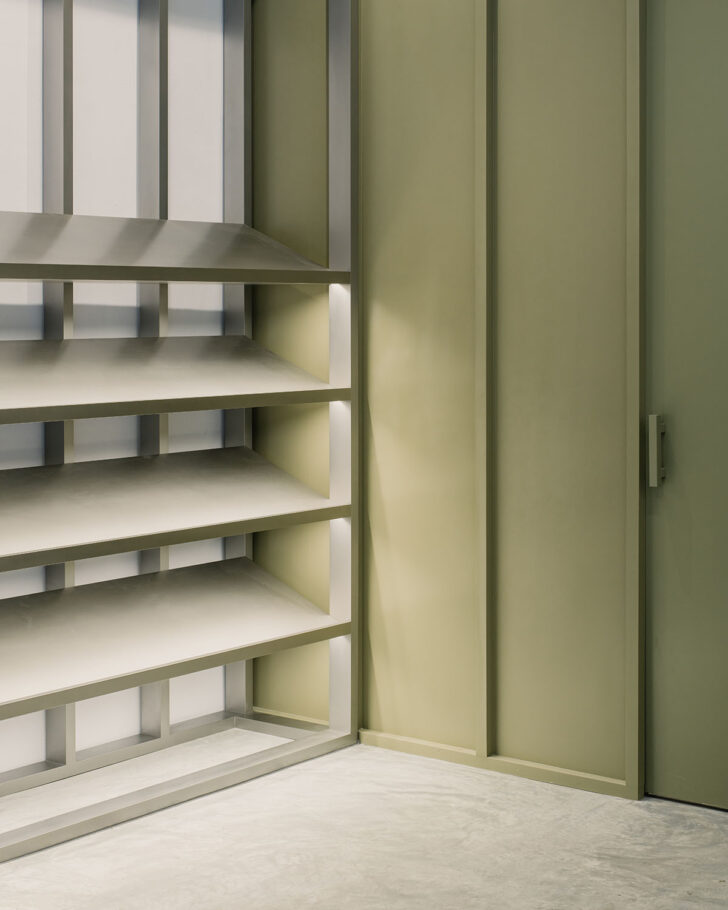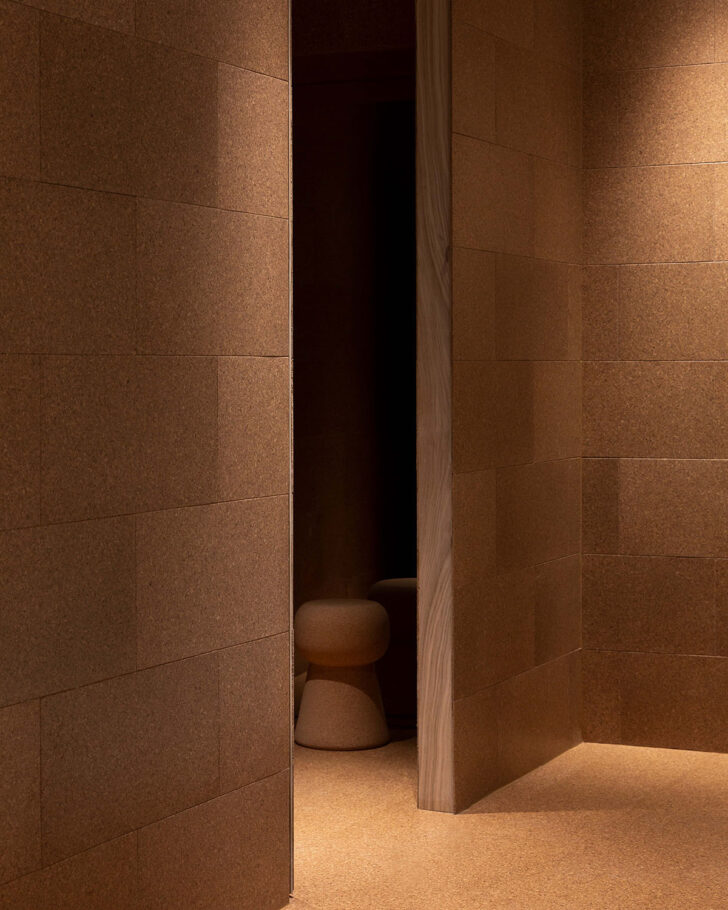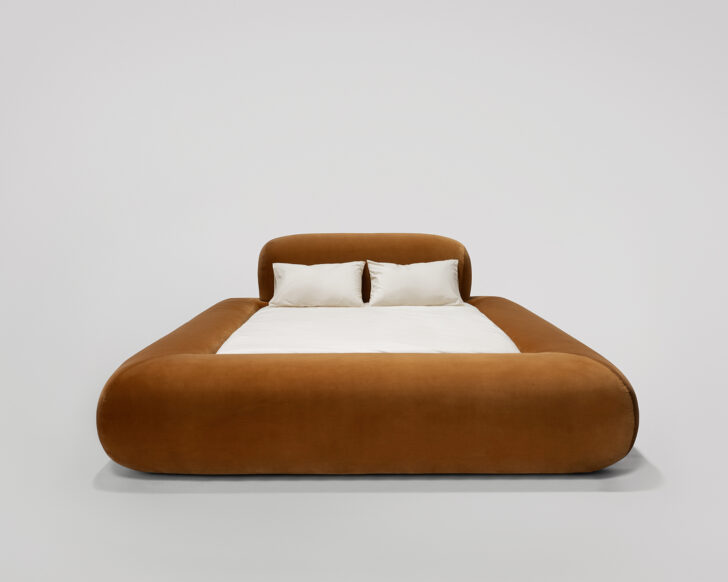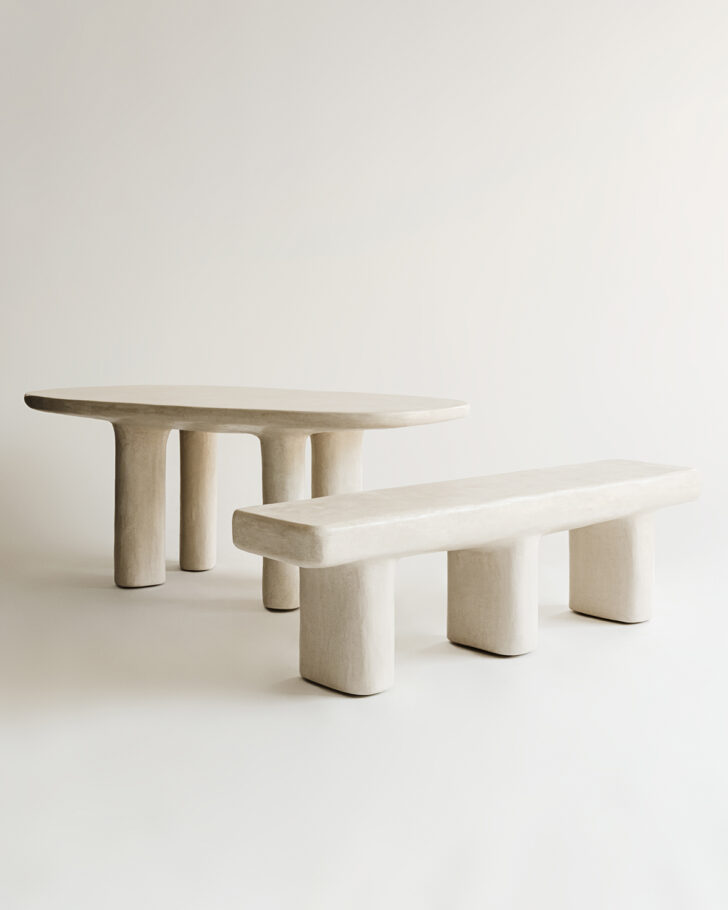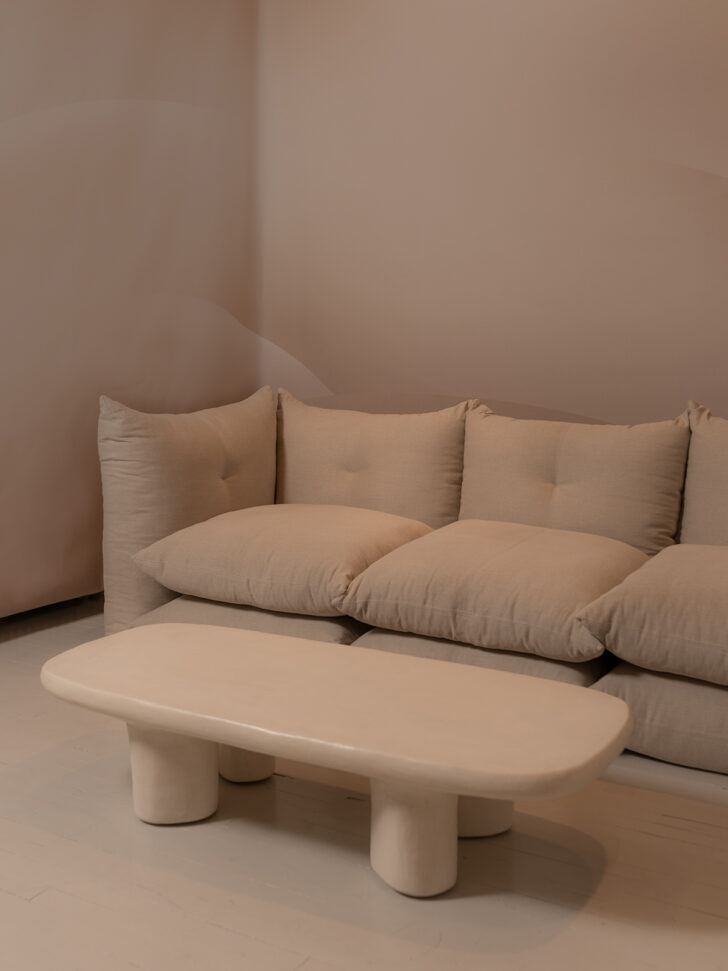 Los Angeles, willoperron.com
Perron might have the most unexpected resumé on this list. After getting his start in the early 2000s as a graphic designer and record label owner (and a brief stint designing for Rawkus Records), he was the force behind the High-Tech minimalism of American Apparel stores, earned a Grammy for his work with St. Vincent, designed sets for Drake and Rihanna, and designed Stüssy stores the world over. An exhibition of furniture at Matter last summer put Perron on our radar. Called "No Coasters," it featured beanbag–inspired sofas, beds surrounded by a thicc velvet frame, and papasan-like chairs — basically our dream scenario.
What is American design to you, and what excites you about it?
Something about the new world and modernism and this very practical idea. The new world isn't burdened with such a deep history, and gives you the opportunity to not be so fragile. If you compare European fashion, it's very much focused on beauty and romanticism, versus American fashion, which has always been way more about function and innovation. It's about technology, Silicon Valley, and strapping a rock to your car and sending it to space.
What are your plans and highlights for the upcoming year?
I'm currently working on the Super Bowl with Rihanna. We're going to keep working on some furniture and interiors projects including a handful of stores for Stüssy, and a couple of shows and concert tours.
What inspires or informs your work in general?
I think a lot of it's pretty visceral. It's things that I like, or memories of my childhood. I find my environment and my friends the most interesting and inspiring people, but most of the time I put a pile of information in my brain and it matrixes itself and then I wake up and I'm like, "I got it!"