01.23.23
The 2022 American Design Hot List, Part I
This week we announced our 10th annual American Design Hot List, Sight Unseen's editorial award for the names to know now in American design. We're devoting an entire week to interviews with this year's honorees — get to know the first group of Hot List designers here (including Adi Goodrich, whose interior office design for creative production company iam8bit is shown above).
Adi Goodrich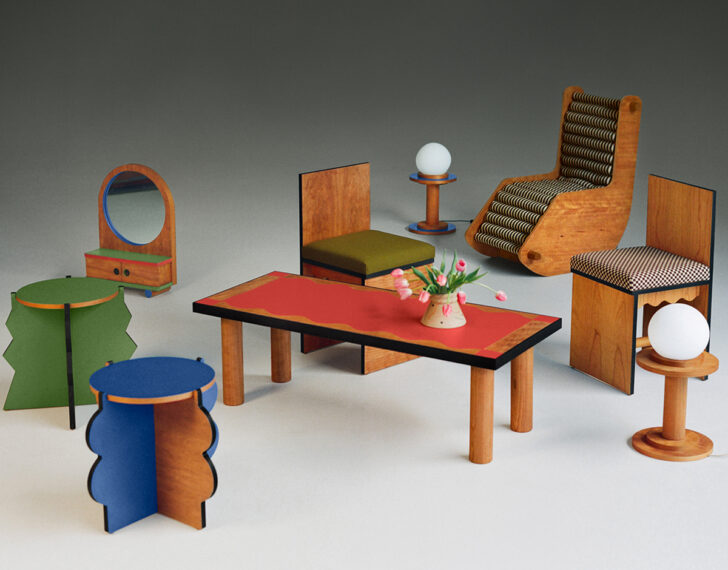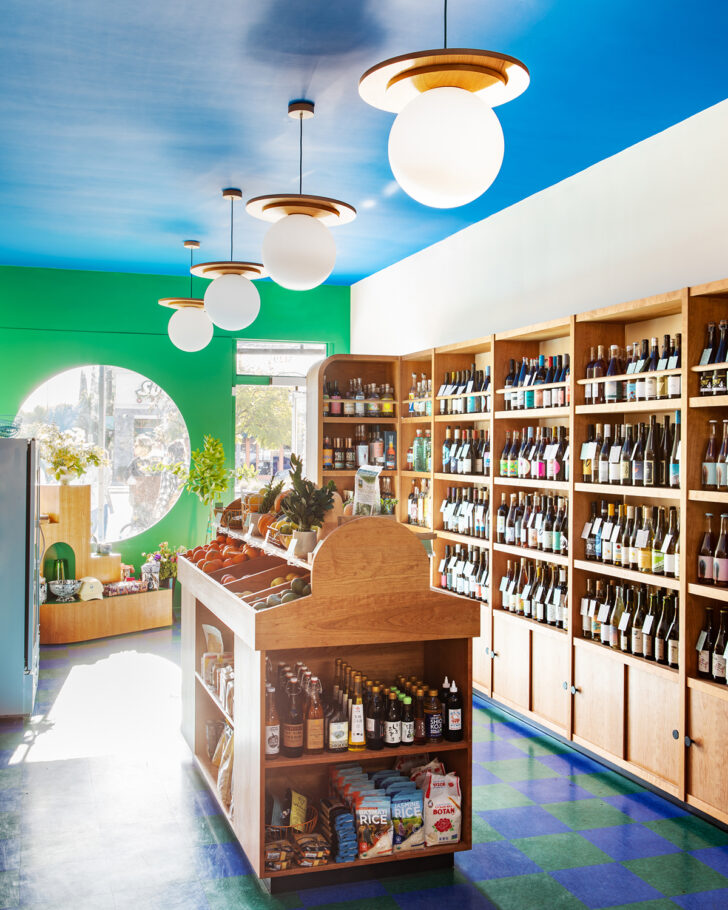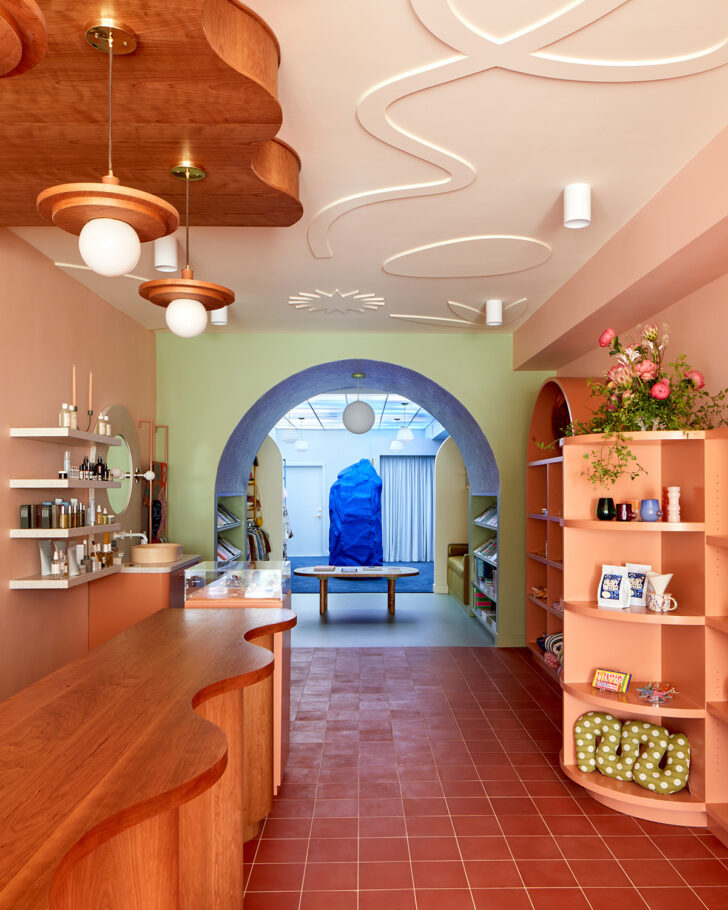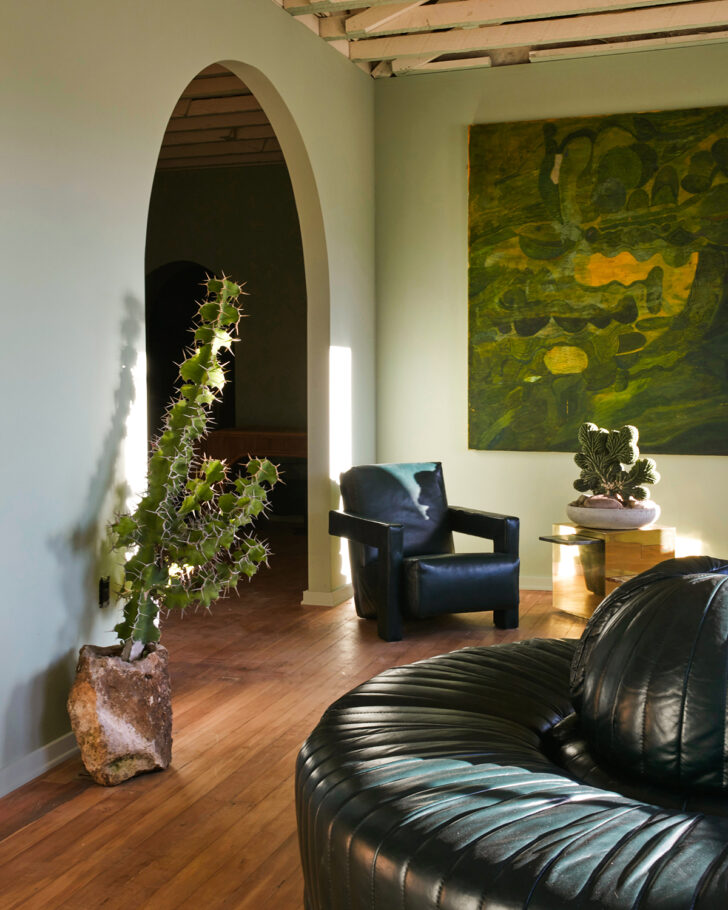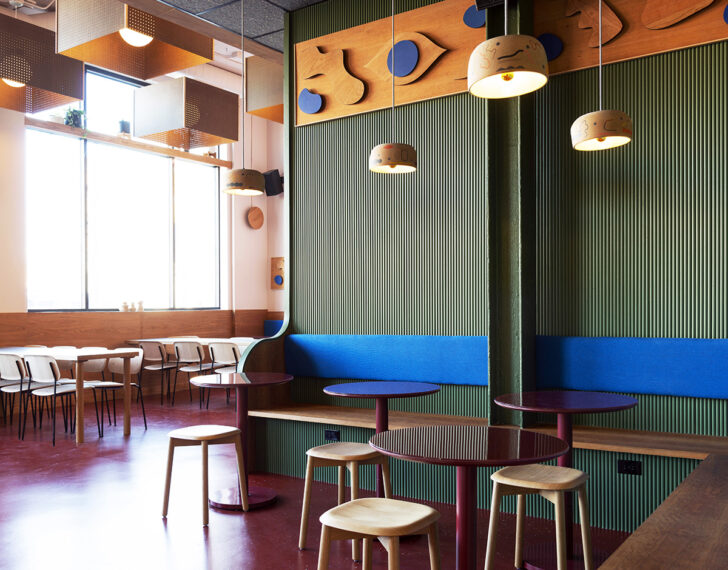 Los Angeles, adigoodrich.com
The ultimate design Renaissance woman, Goodrich got her start designing window displays for Barneys and Anthropologie, then forged a successful career doing set design and art direction for major clients like Google and Apple through Sing Sing, the studio she shares with her husband. Still not content, she branched into designing interiors for L.A. tastemakers like Dreams and Lisa Says Gah before this year launching her very first furniture collection, Sing-Thing, whose chairs, tables, and lights she fabricates herself in her studio.
What is American design to you, and what excites you about it?
It's a testing ground. In America, with our limited past and excitement for innovation and change, we're able to create worlds that have a unique point of view — objects and spaces that don't need to relate to a heavy past, but can stand on their own. I believe Americans are always a bit punk rock in their approach to creation and design, and that's what excites me about it. We do things we want to do, we figure out how to do them after the fact, and what's left are interesting mash-ups of histories and craft.
What are your plans and highlights for the upcoming year?
I've just launched my first furniture collection under the name Sing-Thing. I describe it as picturing a wet Sophie Taeuber-Arp painting that's fallen on top of a Charlotte Perriand table. Each piece is designed and built by myself in my studio in Los Angeles. After launching that collection, I was commissioned to create 30 pieces for a small hotel in Guerneville, California. After a career of designing sets and commercial spaces, it's been so exciting to create objects for people to live with. My hope is to continue designing furniture for like-minded people — artists, designers, and friends.
With the interior design area of my studio, I'm working on a bar in Yucca Valley, California, called The Gem Room; a small wine shop called Wine + Rock Shop; and a home renovation in Hermon, Los Angeles, with my partner, Sean Pecknold.
What inspires or informs your work in general?
I'm always inspired by mundane and humble materials and how I can apply them in spatial design in an interesting way. I believe frugality in design makes better work: How can we create a space with the simplest materials while still captivating our audience? I've been working in the world of production and set design for the past 14 years in L.A. In that arena of design, unlike interior design, you don't have the luxury of getting materials made to order — lead times don't exist. You use what's available. It can be quite restricting. When I first started, to create my sets, I began digging into the pinata district or the floral district in downtown L.A., the discount tile stores and carpet warehouses. I'd scour construction stores for ubiquitous materials that I could use to create an interesting pattern or backdrop. This now inspires my interiors and furniture designs.
Anders Ruhwald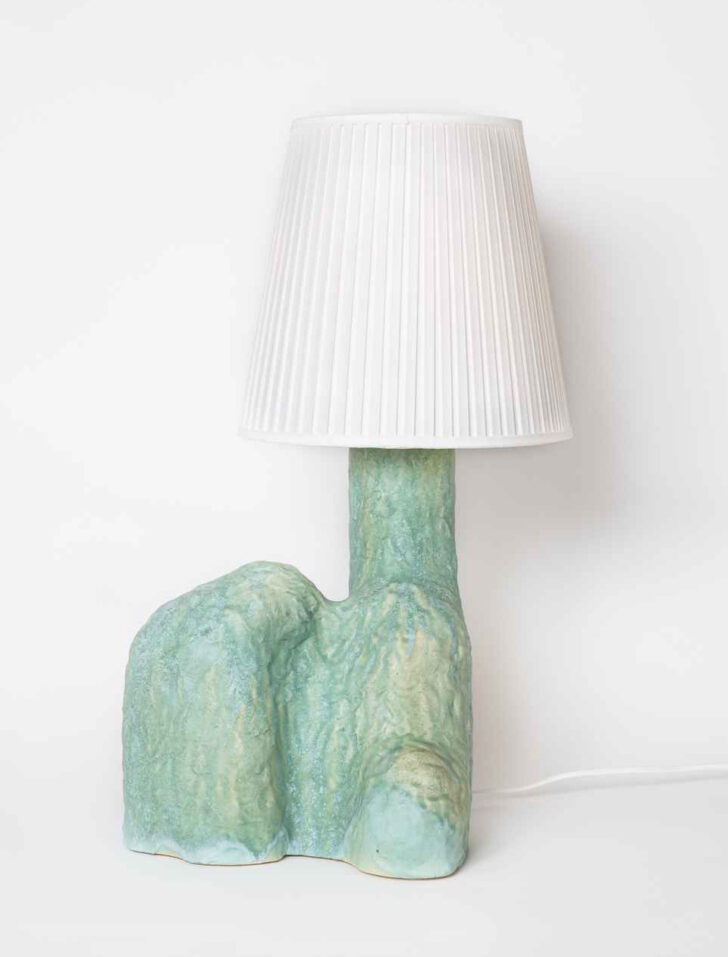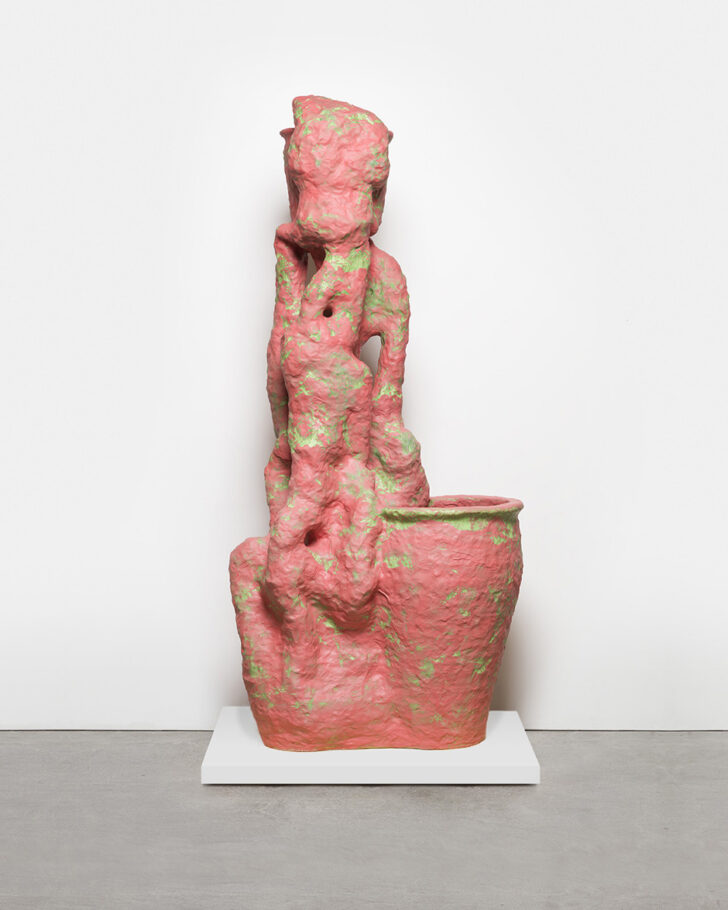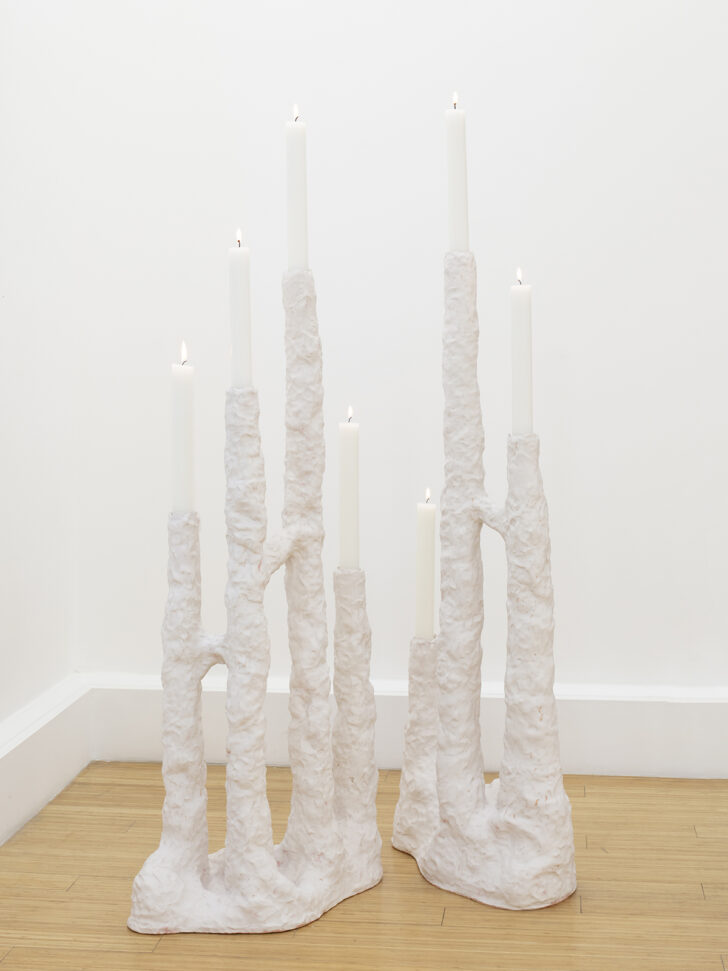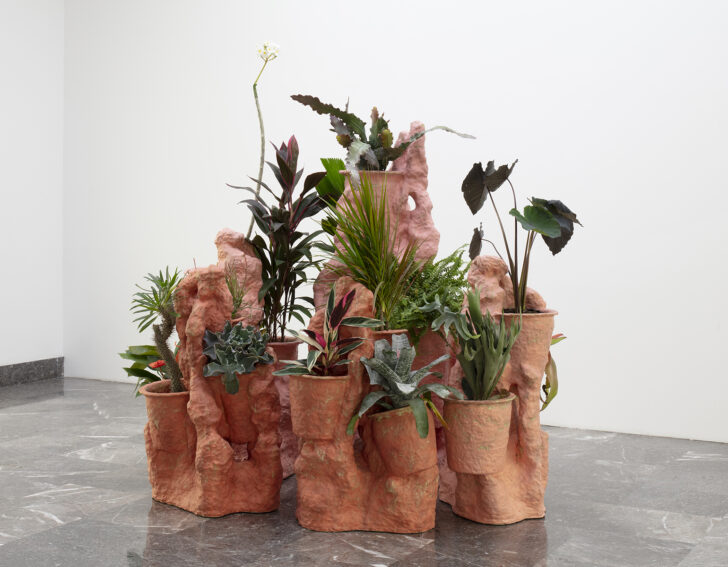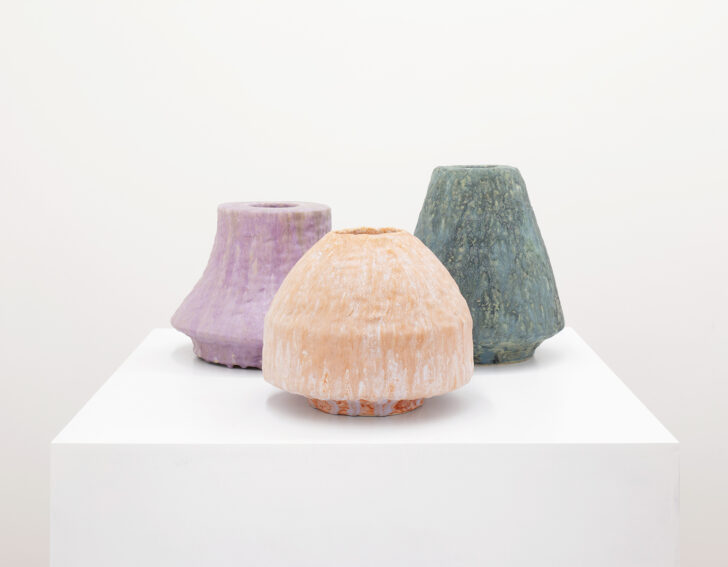 Chicago, andersruhwald.com
We've been tracking the Danish-born Ruhwald's work for almost a decade now, from his ceramic interventions at the Saarinen house near Cranbrook (where he was a longtime head of the ceramics department) to the gloopy planters he installed during the pandemic in the garden of the Indianapolis Museum of Art. As Ruhwald himself points out, he isn't a designer in the strictest sense of the word. But as his creations have nodded more towards utility — planters, lamps, vases and the like — and the lines have continually blurred, we thought him a worthy and long overdue addition to this year's Hot List. 
What is American design to you, and what excites you about it?
I don't see myself as a designer, so this is a hard one to answer. I work primarily with ceramics and sometimes flirt with utility, but my work rarely serves an actual purpose. At present what really excites me is that the categories are so blurred. At times it can be very hard — if not impossible — to distinguish between practices that self-identify as design, art, or architecture. The galleries are open to showing it all, and so significant but under-appreciated practices are suddenly getting a lot of attention. If anything, it excites me that we are in a period of reassessment and this structural re-evaluation permeates museums, galleries, and art schools, which in turn allows for an interesting cross-pollination.
What are your plans and highlights for the upcoming year?
Right now, I am doing a five-week stint at the Tadao Ando–designed residency Casa Wabi, conceived by the Mexican artist Bosco Sodi in Oaxaca, Mexico. It's an incredible place situated between the mountains and the Pacific, completed about eight years ago in a remote area. It's an invite-only residency, and it is a dream to be here. I am spending my time working with the local tile clay in the studio, but also have ample time to write and research.
My work will be out at a lot of fairs this spring; I will be showing some pieces at Zona Maco in Mexico City in February, then at Felix Art Fair in LA the week after (both with Moran Moran Gallery) and then I will be doing a larger presentation at Expo Chicago in April with Volume Gallery.
In my studio back in Chicago, I am putting the final touches on a solo show with Nina Johnson Gallery in Miami in early April. The show will consist of about 15 new works at various scales in the main gallery at Nina Johnson ranging from about one to six feet high. The works are made with an intense cobalt blue runny glaze that emulates a sense of fluidity and gradual decay. I am still working on the show and so the it is still a bit too early to write anything concretely about it.
I will also be working on a book with the Danish graphic designers Ironflag about surfaces and my plant-sculptures.
What inspires or informs your work in general?
I sometimes think of my practice as similar to an old-school musician's way of working, where my solo shows with galleries and museums are like albums that come out about once a year. In each show, I deal with different subject matters or themes and so it can be hard for me to talk about the work in a general way. I mostly work from show to show. If anything, I think there are some elemental concerns in the work which rely on materiality and form. I often work in an abstract form language which at times have elements that could be understood as utilitarian. Recently the vessel has come up a lot — a kind of baselike reference to the body, containment, and (self)conditioning.
Behind the work is a super nerdy exploration of ceramic surfaces. I have always done a ton of experimentation with glazes and most recently I have become more and more interested in how individual glazes blend and behave when layered up. To me, glazes are both matter and color and so I utilize the research as a materially-based anchor-point for my sculpture.
Astraeus Clarke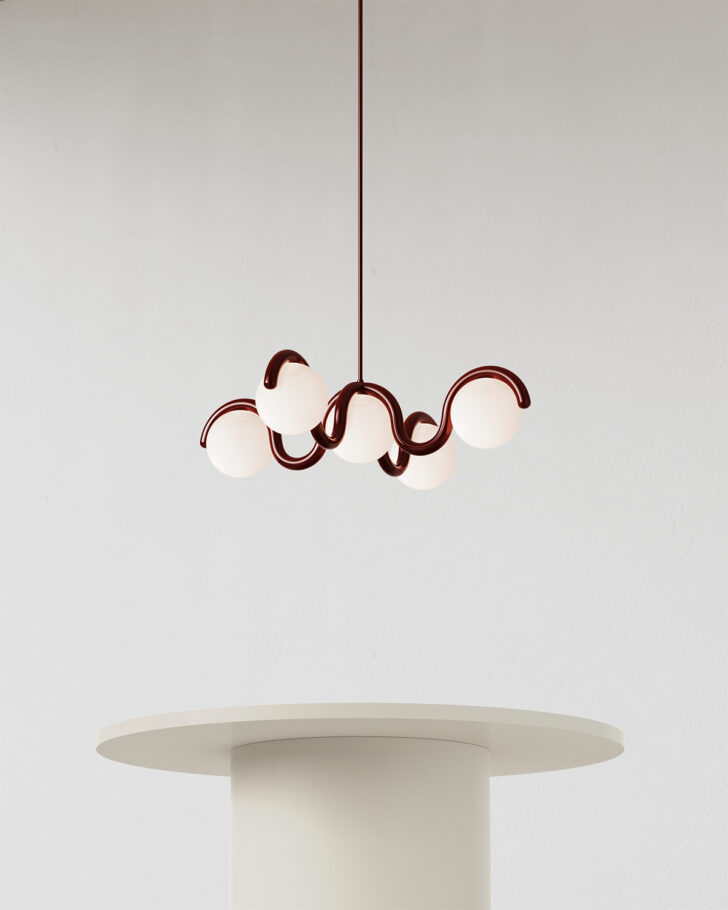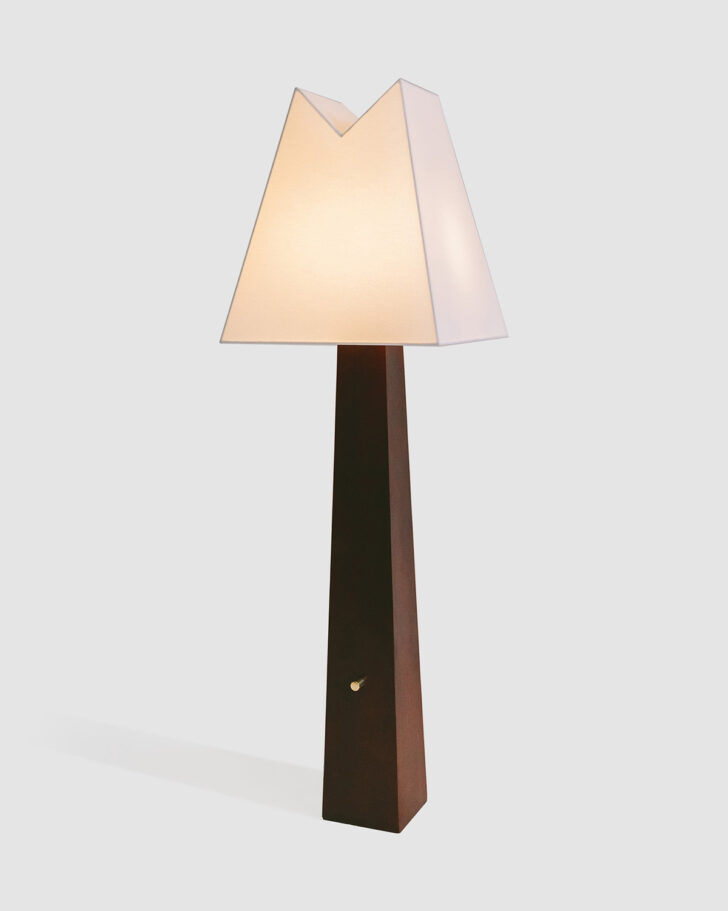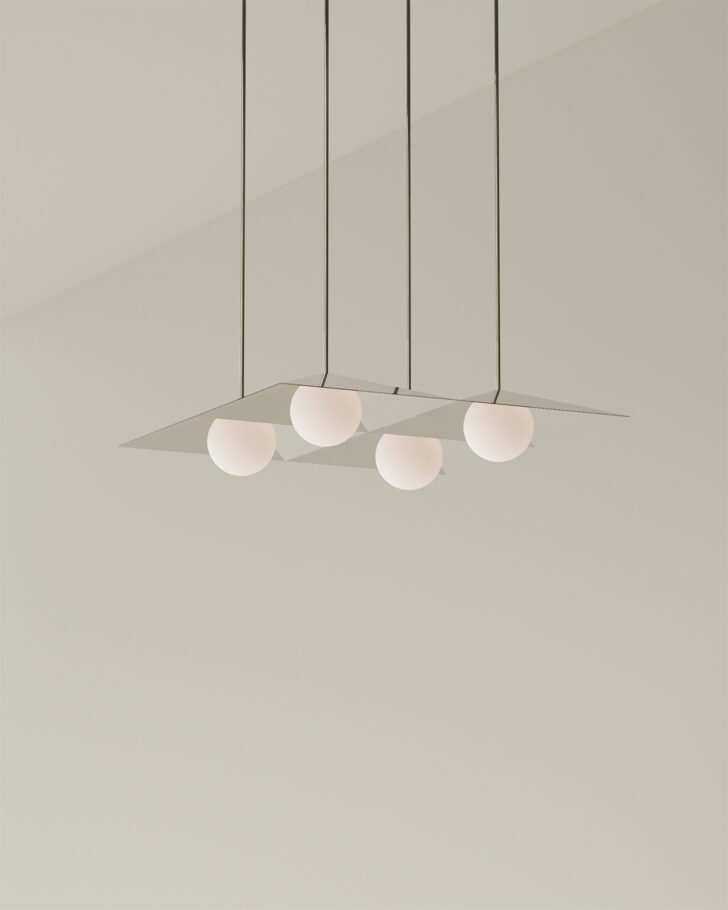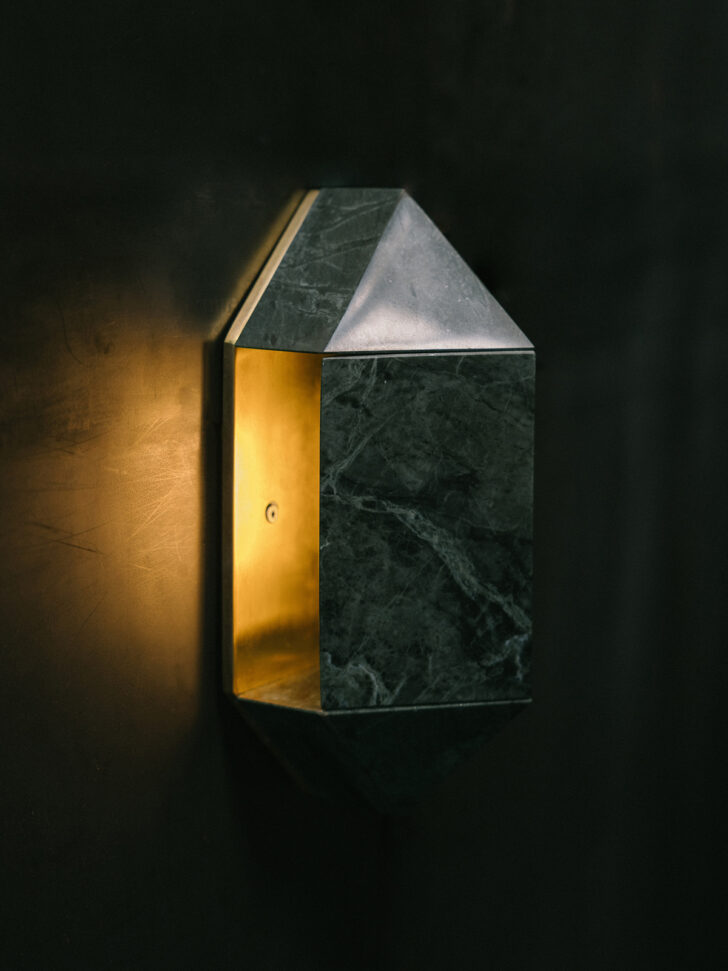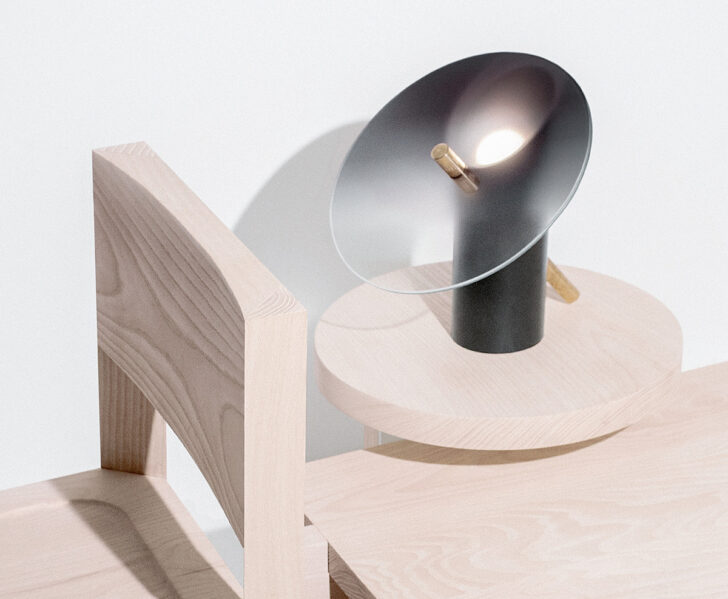 New York, astraeusclarke.com
With their studio officially founded only in August 2022, Chelsie and Jacob Starley of Astraeus Clarke might be the newest talents on our list. Recently moved from Utah and newly settled in Brooklyn, the duo released a series of six lights, each inspired by personal stories or reminiscences from their home state or their adopted borough. Among our favorite of their pieces: the scalloped Lenox pendants and chandelier, which were inspired by a walk in Greenwich Village, and the Alpine lamp, whose V-shaped notch mirrors one found at Lone Peak in Alpine, Utah.
What is American design to you, and what excites you about it?
America is distinct and full of bold contrasts. You can find quiet and chaos, rural and metropolitan, snow-capped mountains and dry desert sand, jazz and hip hop, progress or a reluctance to change. American design is a reflection of the people and the cultural climate. It's a conglomerate of beliefs, skills, and thoughts. This produces designers who take risks, use history, and envision the future to develop new styles or define new methods of manufacturing. Everything has a stage and everyone can have a voice: Does that mean all American design is good? No. But what excites us is that anyone — an accountant, a plumber, a chef — could wake up and try their hand at making a chair. Their background and experiences might inform their design in a unique way. If the design is good (what is good?) it can gain attention, and no one cares who this person is, their history, or where they came from. Anyone, at any time, can release a beautiful and thoughtful collection as unique and interesting as the ideator themself. We love that American design can be as diverse as the people that populate it. Our personal community of designers in New York are kind, talented, and inclusive, about which we feel very fortunate.
What are your plans and highlights for the upcoming year?
2023 will be our first full year as a studio. We are excited to host our first show during New York design week. We are also looking forward to three new original pieces being shown on the Lovehouse gallery floor this January. We have ambitious plans and product launches we are eager to share throughout the year.
What inspires or informs your work in general?

The feeling of the perfect meal in an idyllic setting; when you stay up way too late and get all sweaty on the dance floor; trying on a wool jacket that drapes perfectly over your body. We set out to create pieces that embody these moments. When we envision a space, we try to approach it holistically. What emotions does it evoke? What lives on the walls, floor, ceiling? How do they all work together? We love unexpected functionalities and are inspired by moments like when you find out that your wooden cooking spoon has a hole in the center to serve as the perfect measuring tool for one portion of spaghetti. We are inspired by everyday moments, such as: the views from our windows in the places we have lived, the mineral collection at the Natural History museum, building trim, fire hydrants, and bridges we see on our walks to the train, 60's Italian fashion and Thai silks, metal forges and hydraulic presses.
Bradley L. Bowers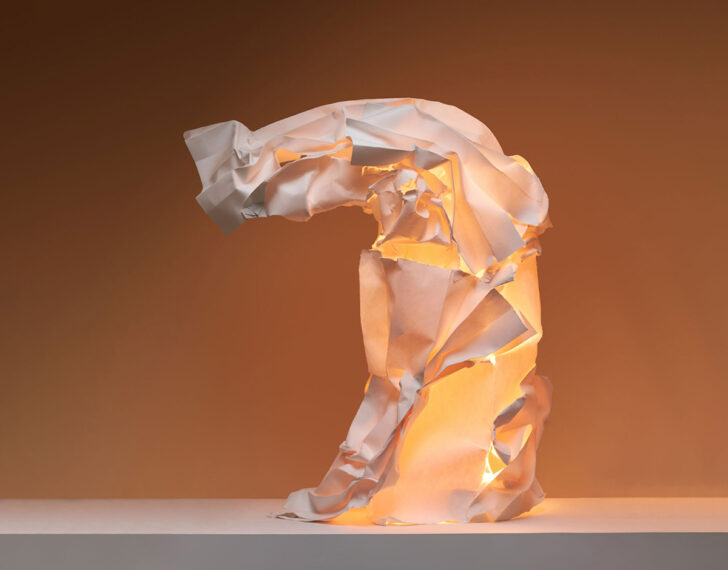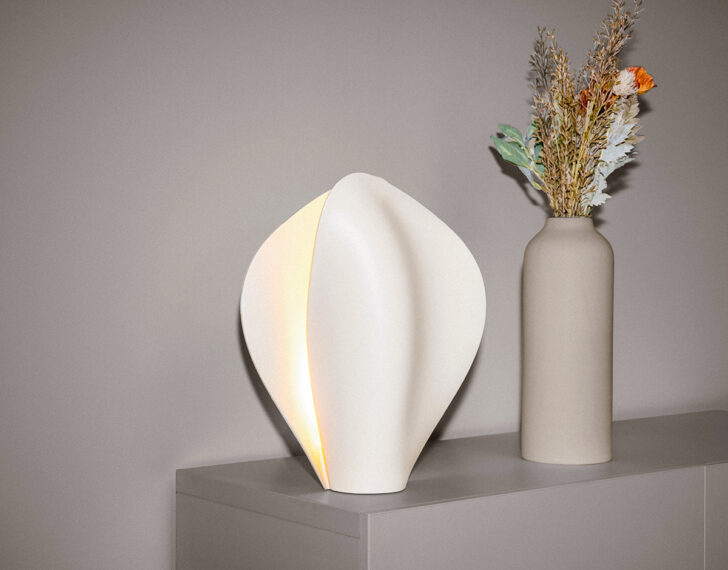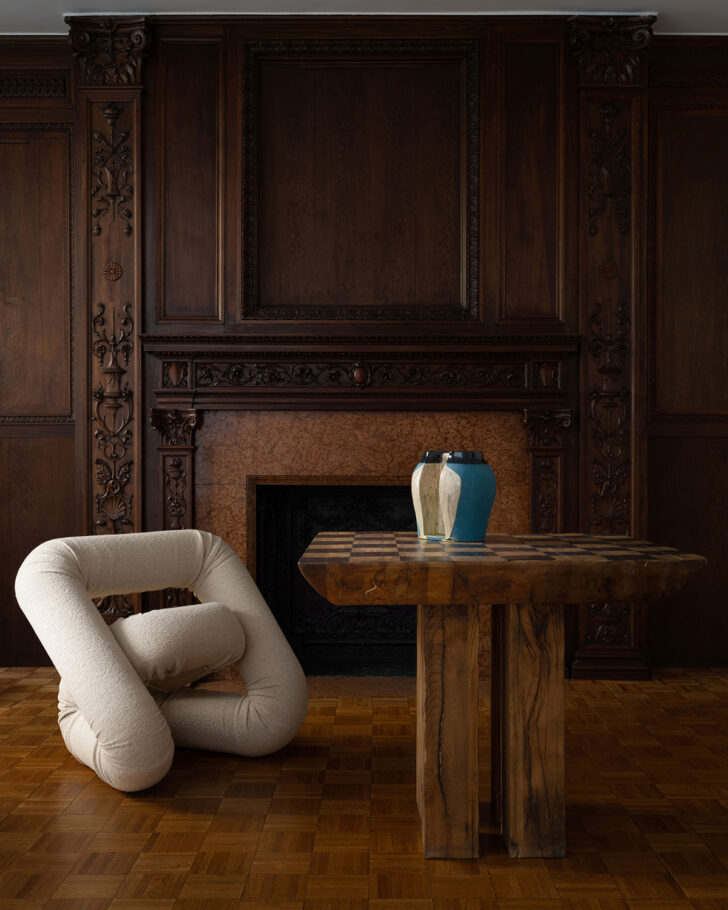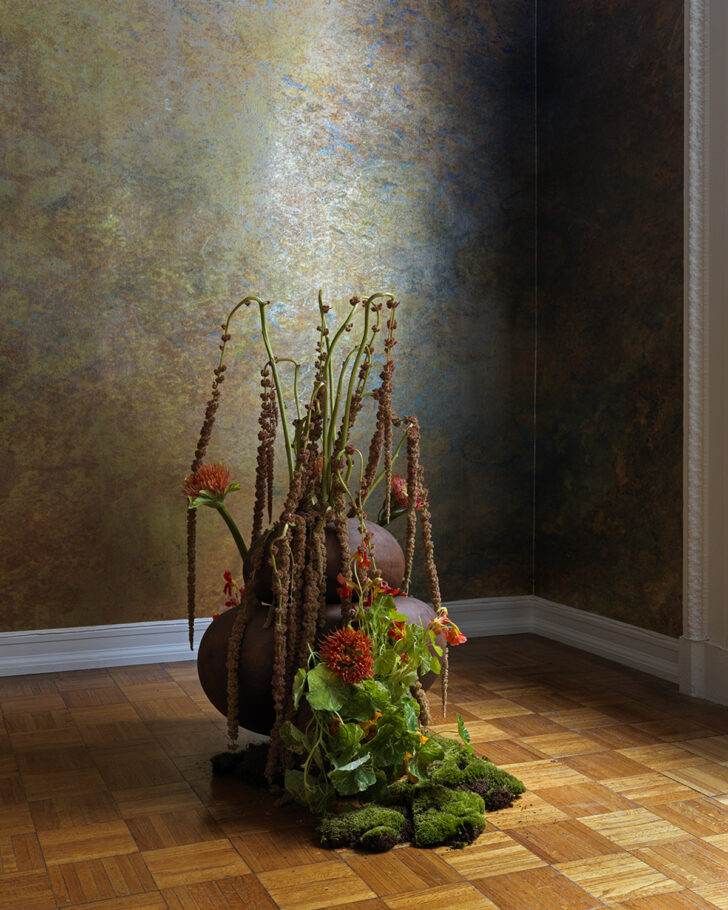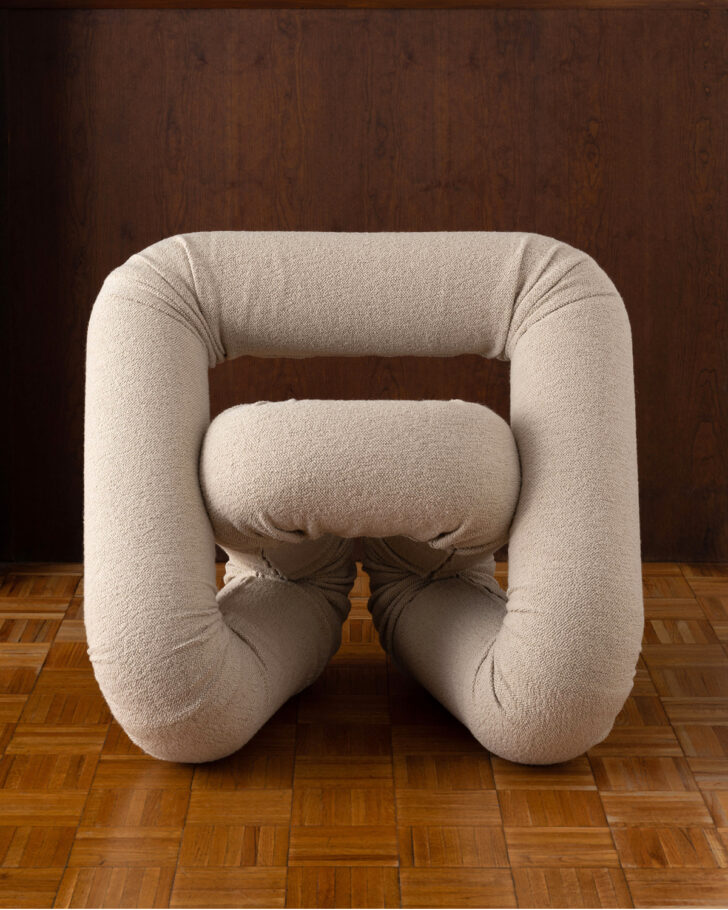 New Orleans, bradleylbowers.com
Bowers has been developing his highly multidisciplinary practice for over a decade — creating everything from fashion accessories to textiles to ceramics from his studio in New Orleans — but started really making waves in the furniture scene a little over a year ago with a striking collection of paper lamps for The Future Perfect, a Best Contemporary Design award at Design Miami, a string of furniture experiments for Emma Scully Gallery, and a series of sculptural yet affordable lights for Gantri.
What is American design to you, and what excites you about it?
American design is a nostalgia — always spoken with a feeling of looking back and recalling individuals like the Eameses, or Mies when he was in Chicago, or Gehry in the '90s. Rarely is America looked at as a source for contemporary design pioneers. Hopefully that's changing and American design can move beyond its heyday of the '50s and '60s and be a space where the weird can roam free again! Even though we're often left out of the global discussion that surrounds contemporary design, I get excited about the openness of the American design landscape.
What are your plans and highlights for the upcoming year?
This coming year my goal is to work with more brands and manufacturers, and draw them a map that can take design to some exciting and funky places. I'm also determined to stand my ground more this year, and be confident that I'm on the right track. I'm also dying to design an eyewear collection! I'm speaking that into existence, lol!
What inspires or informs your work in general?
My work gets informed from so many different spaces, but almost never from the world of design. I glean the most from the field of astrophysics and from reading Einstein's theories. The way particles move through space and interact with other bodies might inform the behavior of a curve in a design I am developing. Or, a less on-the-nose example would be the way magnetic fields cause particles to group and gather, or repel and spread. I might write a script for that in CAD and see how that behavior can be pulled into the world of furniture and objects.
Carmen D'Apollonio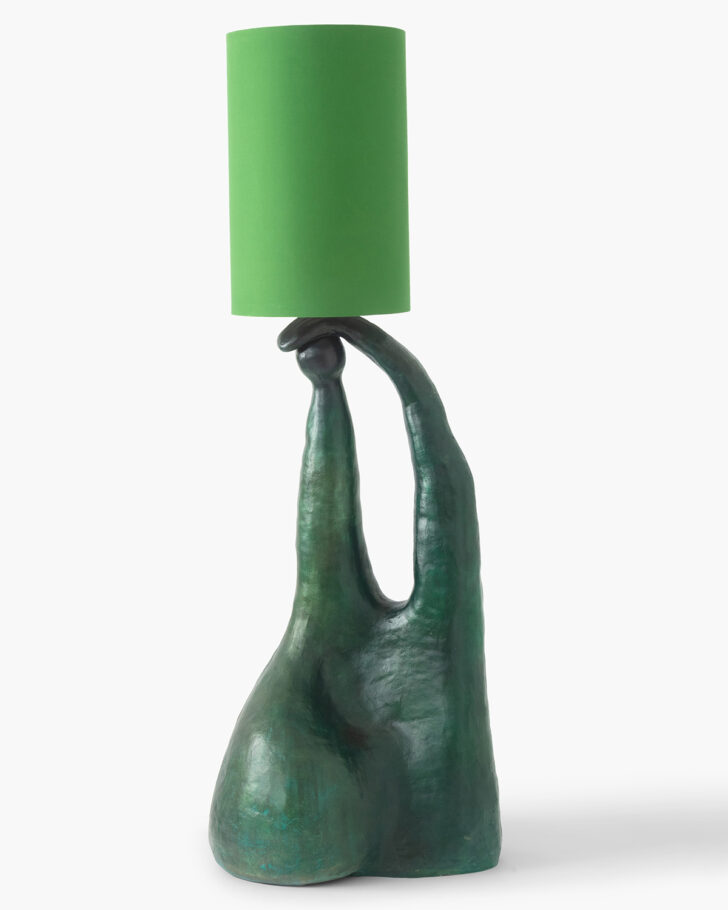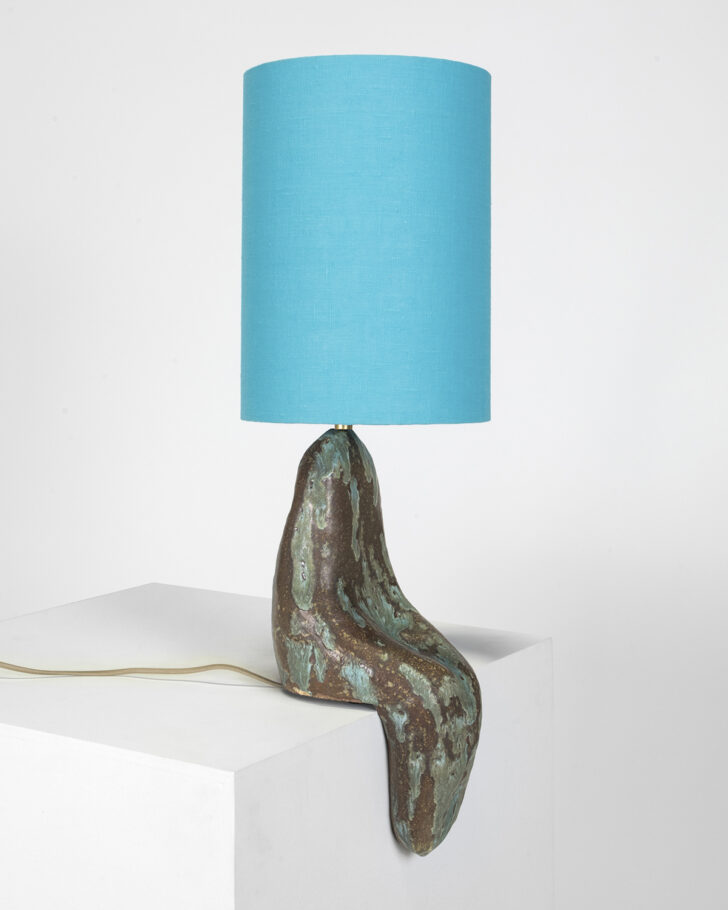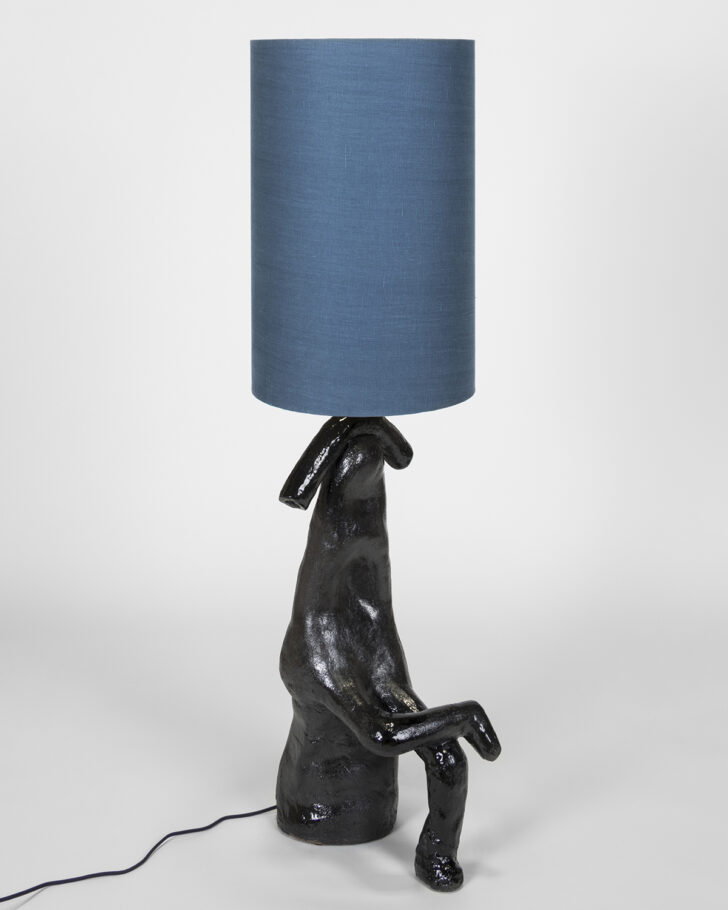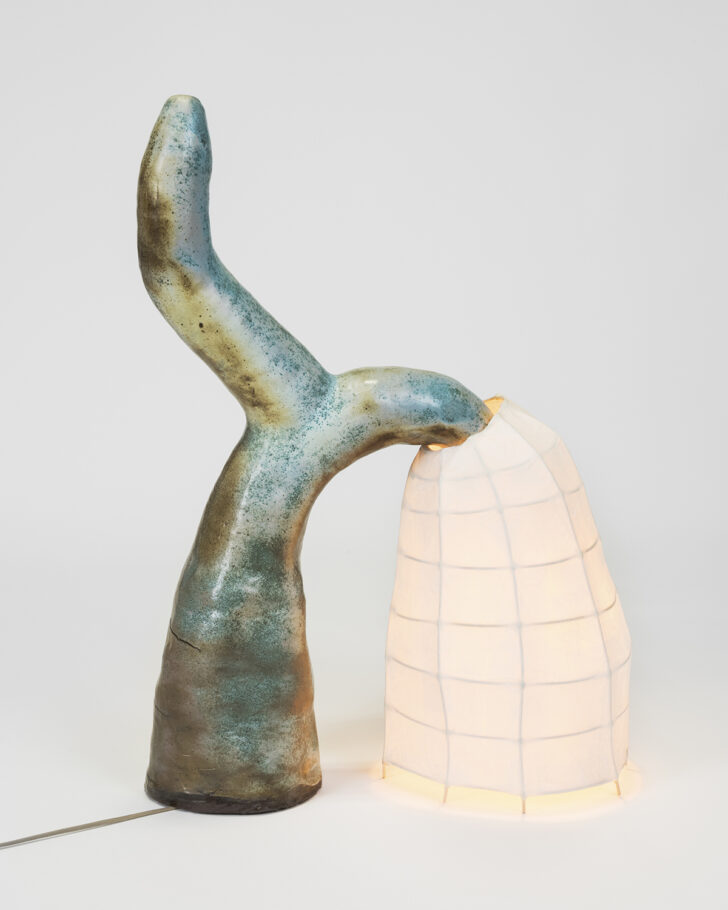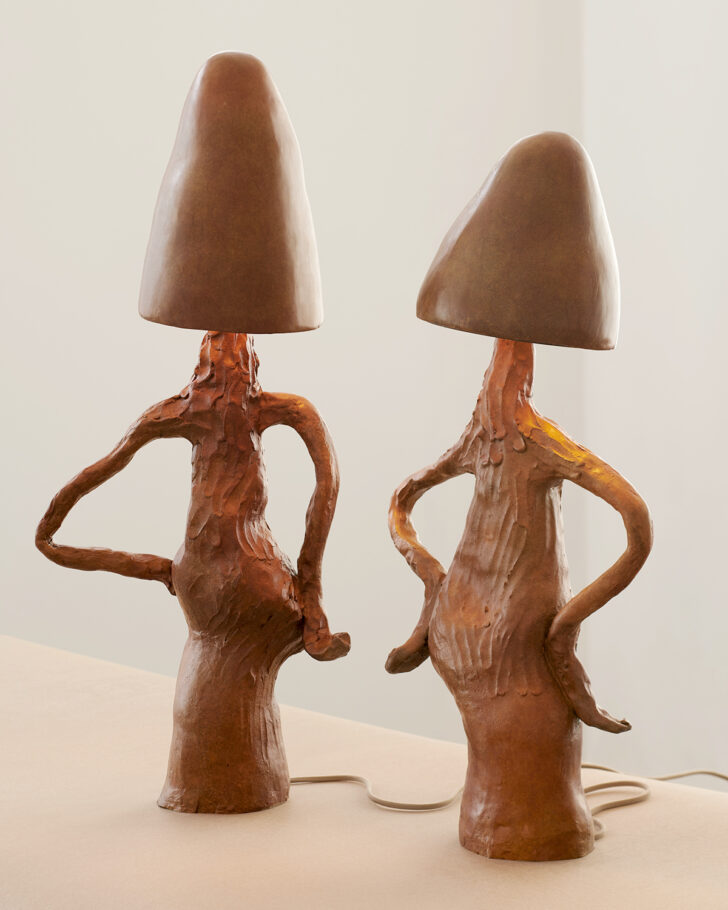 Los Angeles, carmendapollonio.com
We first met D'Apollonio in 2010, when she was both running the Zurich fashion line Ikou Tschuss and assisting artist Urs Fischer in New York. But after moving to L.A. in 2014 and diving into her ceramics practice, she's now known for her ongoing series of sculptural lamps that have a charming, creature-like feel, shown through Friedman Benda gallery.
What is American design to you, and what excites you about it?
Being that I'm originally from Switzerland, with an Italian background, American design is a little new to me. In the past I've worked mostly in the fine art and fashion worlds. Coming to L.A. about nine years ago, I really began to be aware of the design culture here. There's such a diversity of approaches; I really think it's all about blurring the barriers between craft and art and design. It's a completely open field in terms of mediums and methods. I've always had a hands-on, DIY way of making things — whether it's with clay or fiber — so the recent inclusion and appreciation for more craft-based work in the design field is inspiring to me.
What are your plans and highlights for the upcoming year?
I started the year with a show here in L.A., at Friedman Benda, which is open until February 4th. I have another show in September at Tobias Mueller Modern Art in Zürich, so I'm back in the studio now working on some new pieces.
What inspires or informs your work in general?
I draw a lot from art history, from Greek and Roman statuary to Modernist painters to English potters from the '80s and '90s. But also song lyrics, architecture, and the body. Regardless of what I'm thinking about, I try to integrate it into my own sensibility — to bring a kind playfulness to the work and not take it so seriously.