01.24.23
The 2022 American Design Hot List, Part II
This week we announced our 10th annual American Design Hot List, Sight Unseen's editorial award for the names to know now in American design. We're devoting an entire week to interviews with this year's honorees — get to know the second group of Hot List designers here (including a colorfully splotchy glazed ceramic lamp by Episode, above).
Ceramicah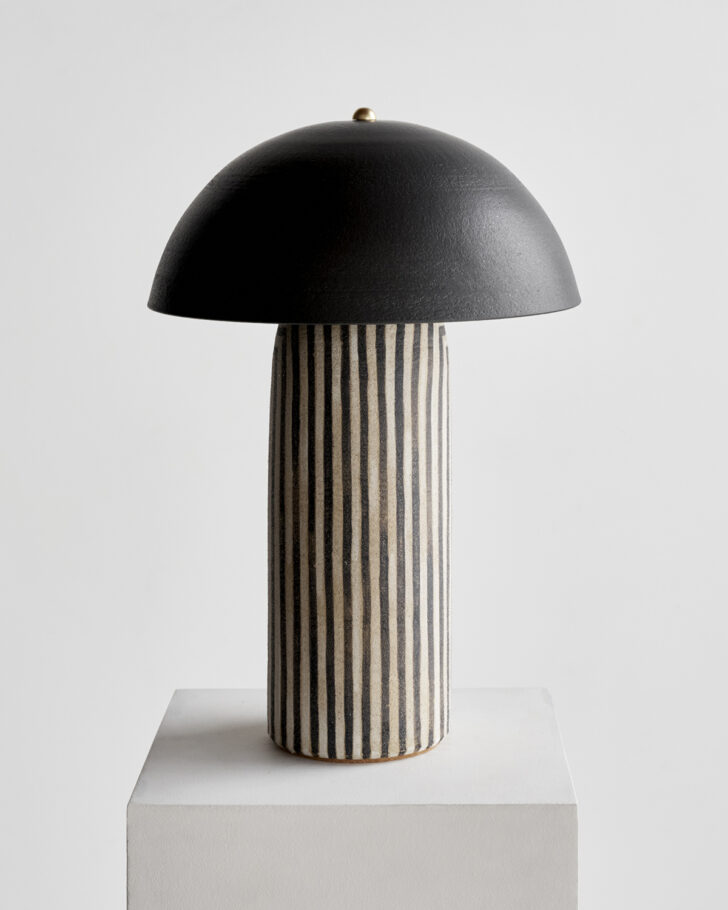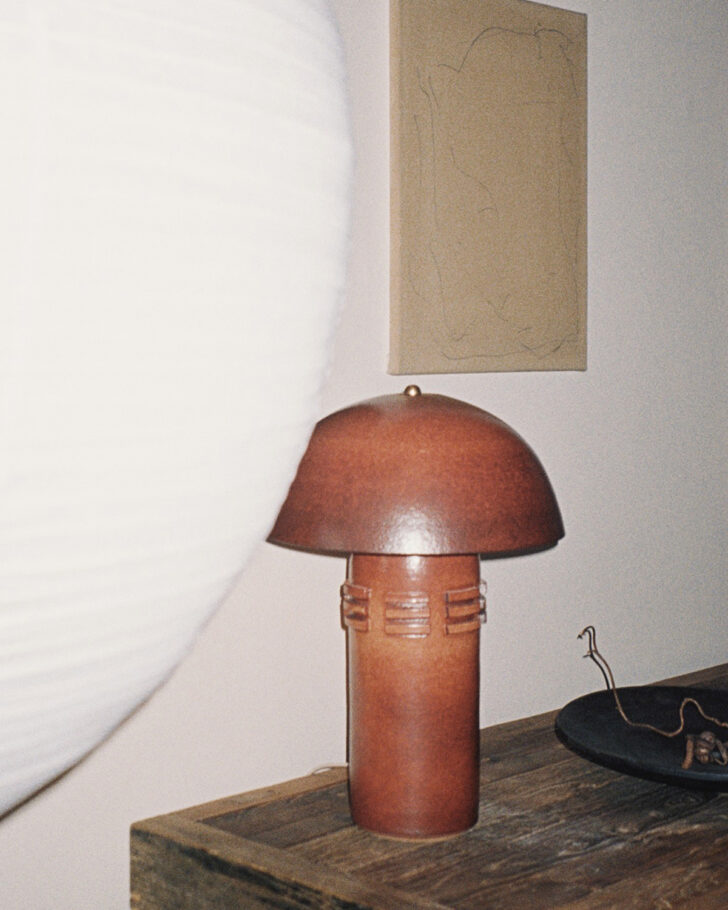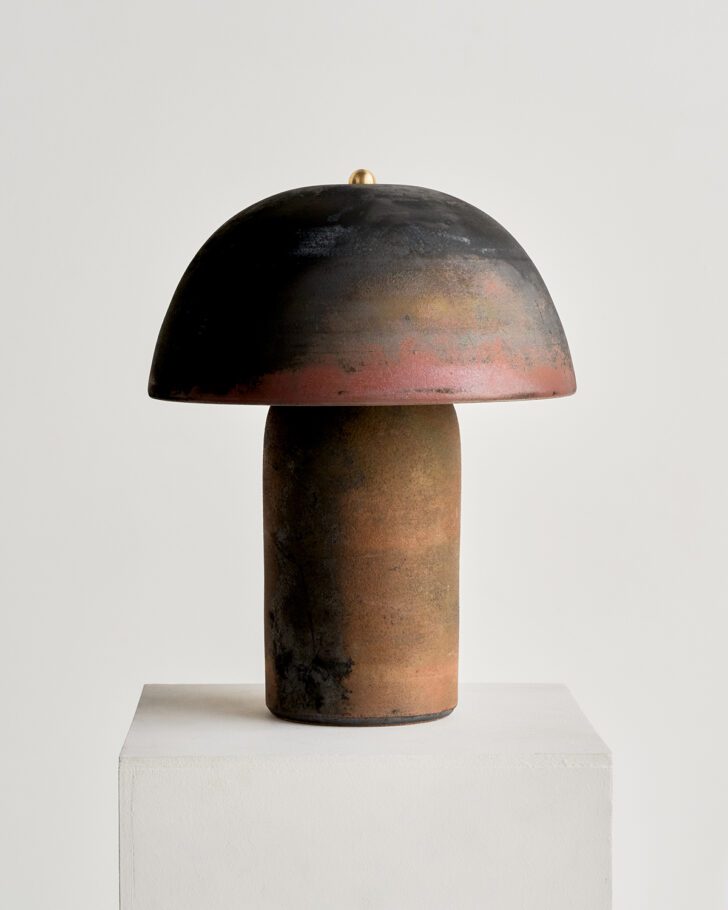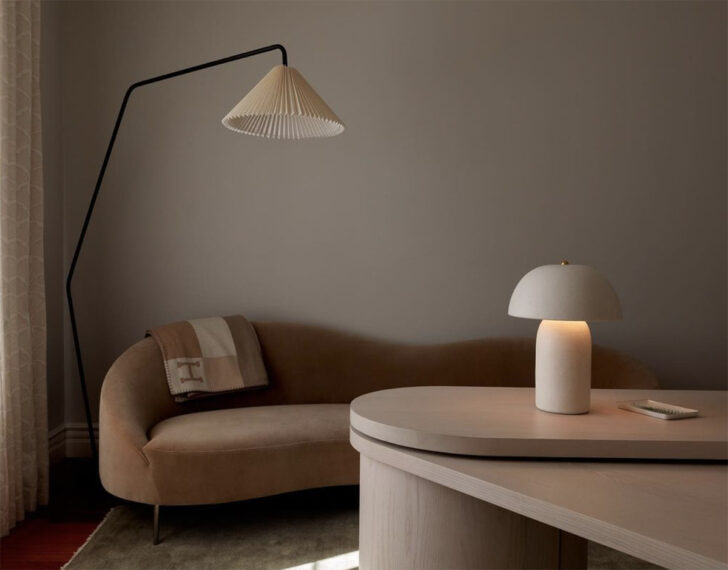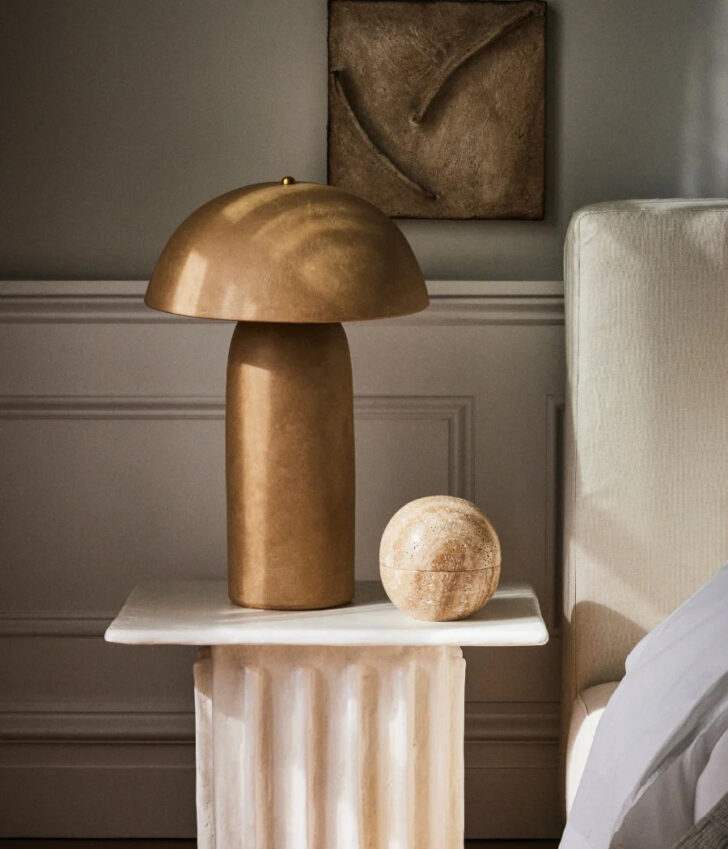 Los Angeles, ceramicah.com
The handmade ceramic vessels and lamps of Micah Blyckert — who formed Ceramicah with his partner, Alexandra Cadiz, after they both left careers in architecture — are fairly simple in terms of form. But gosh, those glazes! From a perfectly weathered black-and-white stripe to a subtly colorful raku to a sleek-yet-rustic rust-hued gloss, they render the pair's collection both interesting and sophisticated, the perfect thing to vibe up a neutral interior.
What is American design to you, and what excites you about it?
American design is synonymous with experimentation, playfulness, and freedom. It's a collision of different ideas, cultures, and ways of thinking that are allowed to evolve without the confines of formal traditions. The Los Angeles design scene exemplifies this, as a city of transplants who value innovation above assimilation. The lack of cohesion is actually where its magic lies, with artists and designers that bring completely different perspectives to the table and rebound off each other. This multidimensionality and freedom of expression is what keeps us eager and inspired to create more.
What are your plans and highlights for the upcoming year?
On the heels of launching our new branding and website, we're excited to dive into expanding our product line and develop new designs and collections. This will include experimenting with different forms, materials, and finishes while also streamlining our production process. We've also been working on some custom pieces for a few hotel projects that will be opening late 2023 and are excited for more hospitality work in the future. Personally, travel is always a highlight and we have been extremely drawn to Mexico recently, particularly the Yucatan. Hopefully this year will take us back there and beyond.
What inspires or informs your work in general?
Everything we do stems from the idea that the whole is greater than the sum of its parts. This philosophy started early in our careers as architects, learning how to consider each element of a project, from the scale of a room down to the feel of a tile. When designing a piece now, we start with structure and proportion, using the flexibility and constraints of clay to distill a design down to its simplest yet most effective form. Micah's sketchbook is full of the same images drawn over and over at different scales, and our studio is stacked with prototypes alike. From there we experiment with finishes and usually try to incorporate an organic touch. Our goal is always to create products that unite beauty and function and inspire joy in the everyday.
Ceramics Furniture Plants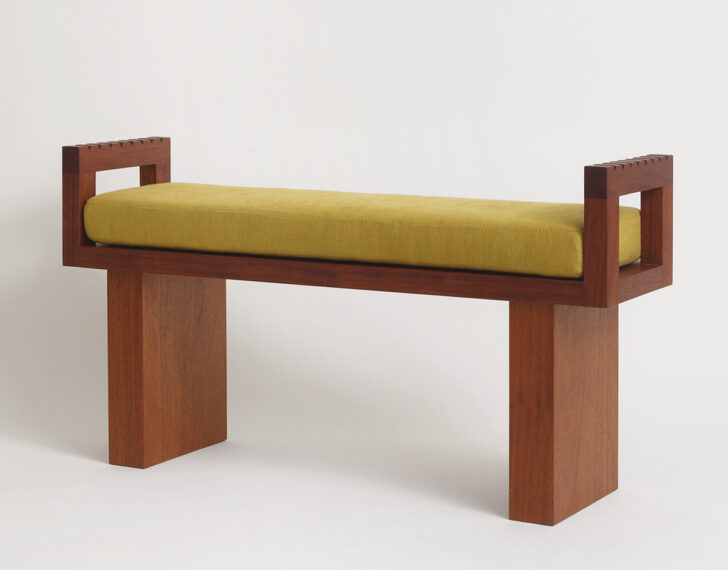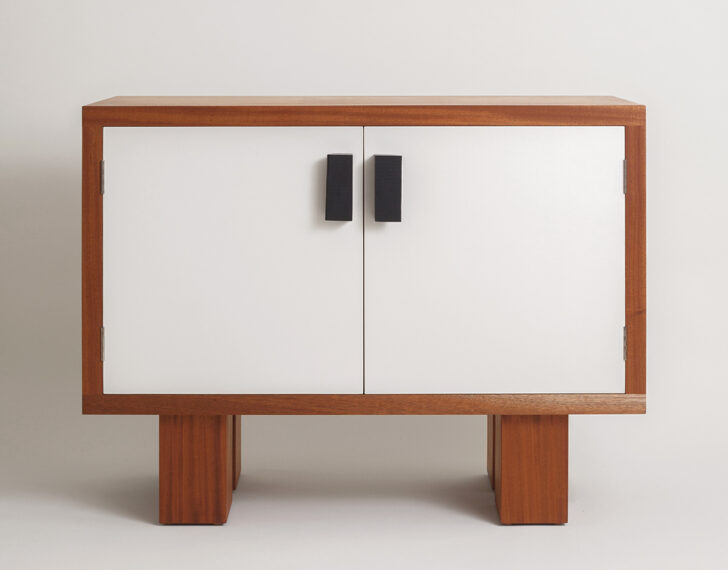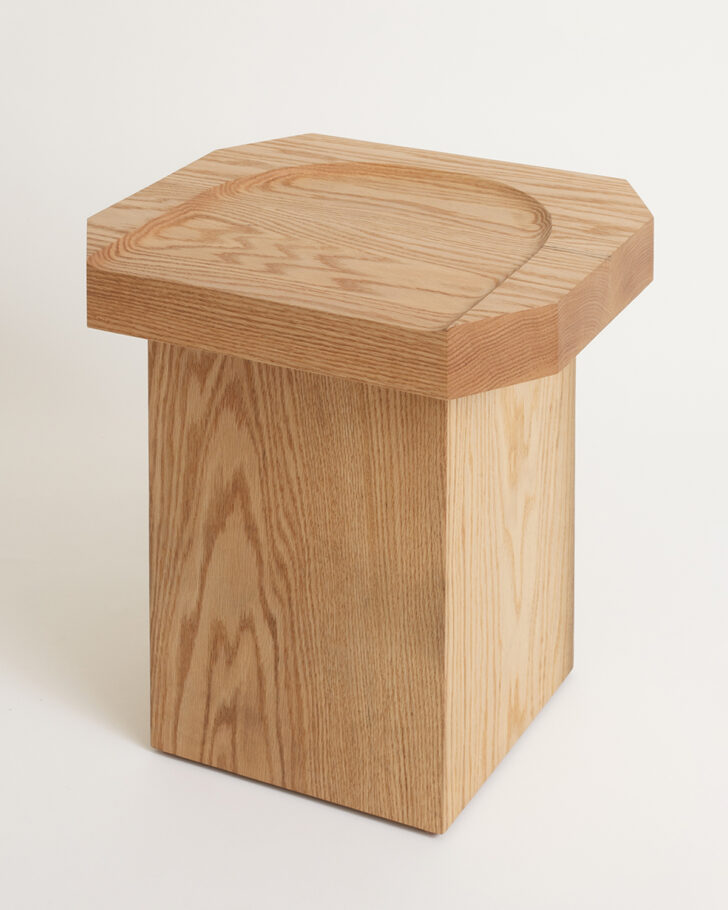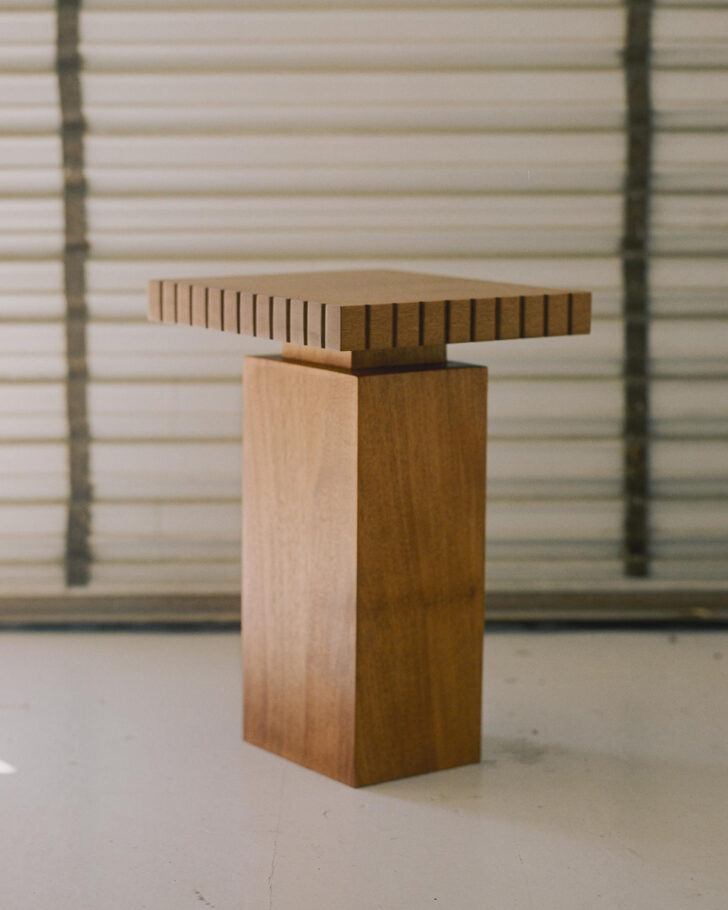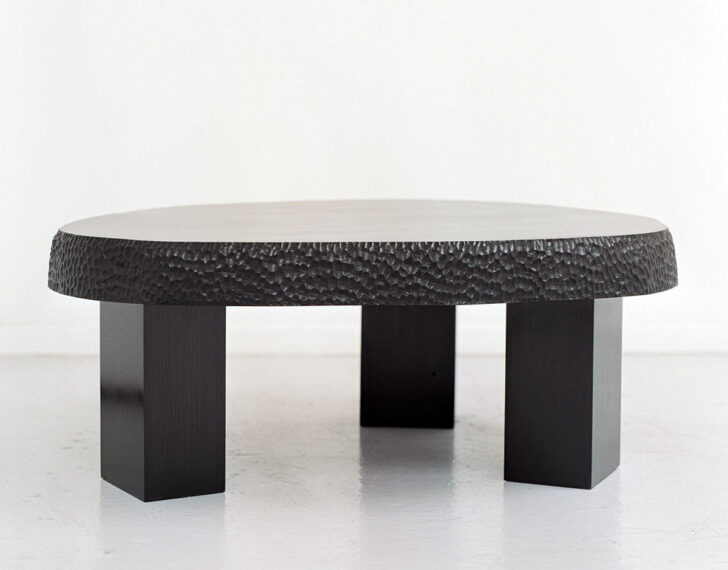 San Diego, ceramicsfurnitureplants.com
In 2020, former photographer Roly Gomez launched a design studio centered around the three elements represented in its name: ceramics, furniture, and planters (plus a few rugs made in Oaxaca). But for us, of course, it's the furniture that stands out — chunky wood pieces that have a Judd-like minimalism but subtle aesthetic moments, like the grooved details of a bench arm, the oversized handles of a cabinet, or the edge of a table leg seemingly peeking up through its top.
What is American design to you, and what excites you about it?
American design isn't bound to a specific style but is more about individuality, embracing other cultures, and having the freedom to work autonomously. This sense of freedom to explore and navigate without any boundaries is very compelling and is what initially led me to this space. Seeing a resurgence and appreciation of hand- or slow-made objects has been refreshing and inspiring in many ways.
What are your plans and highlights for the upcoming year?
I look forward to building a small team and expanding into interiors. I'm excited to introduce a new collection that includes a few larger upholstery pieces and lighting. There are plans to move into a larger studio space with the possibility of an attached showroom as well. Aside from that, I hope to recharge a bit and do some traveling.
What inspires or informs your work in general?
I consume a lot of imagery on a daily basis. Before I took the leap into designing and building furniture, I spent a lot of time on the road with a camera. The kind of work I was drawn to involved people, but I often felt uncomfortable convincing strangers to let me into their lives and photograph them. Consequently, I was spending a lot of time in nature and became drawn to making images of trees and forms in general. To this day, photography still plays a big role in my process. Being able to now work in a studio and in three dimensions has opened up a new world for me. It feels a lot more natural, and in many ways is an extension of what I was trying to say with my photography. Living and interacting with my own work on a daily basis is something that's very satisfying for me.
Cultivation Objects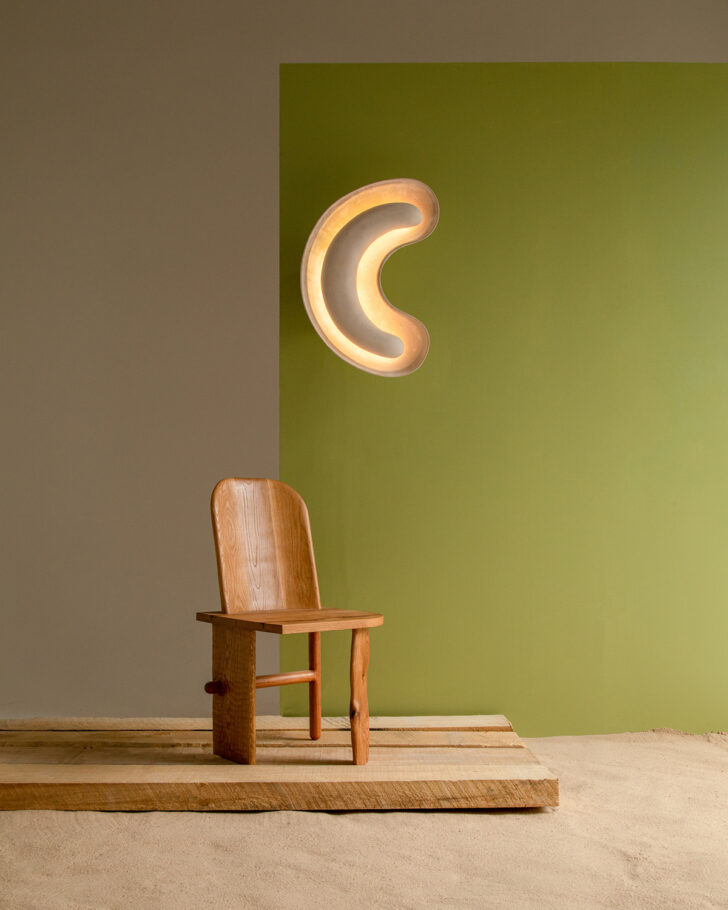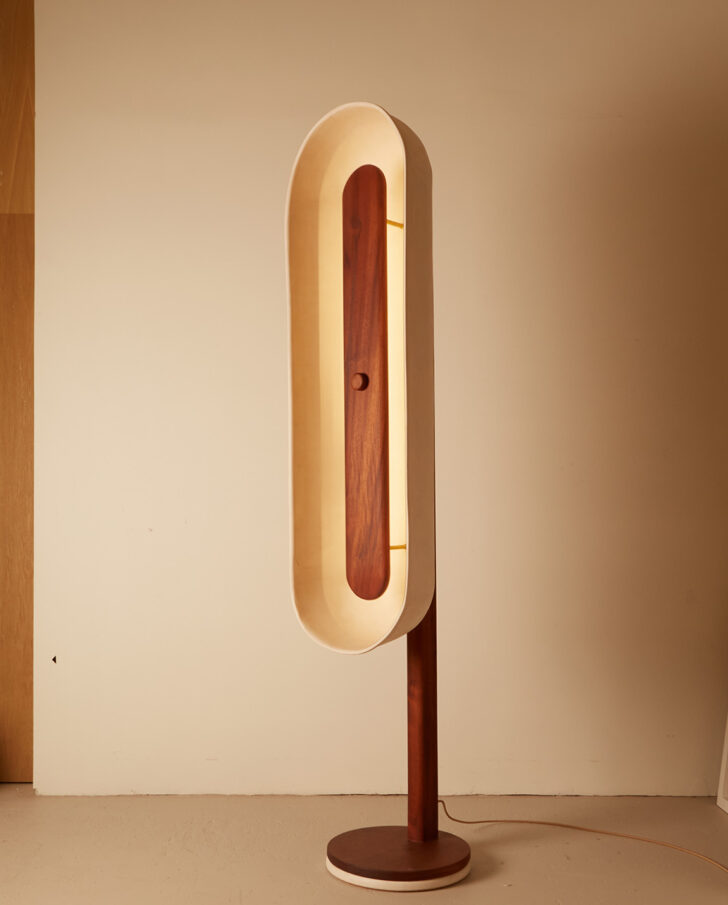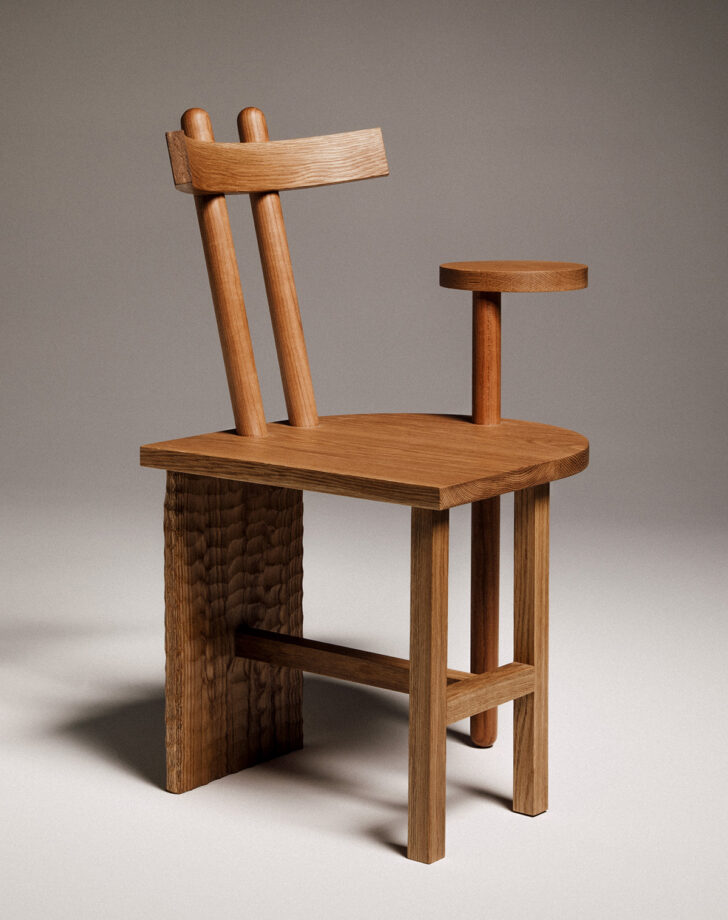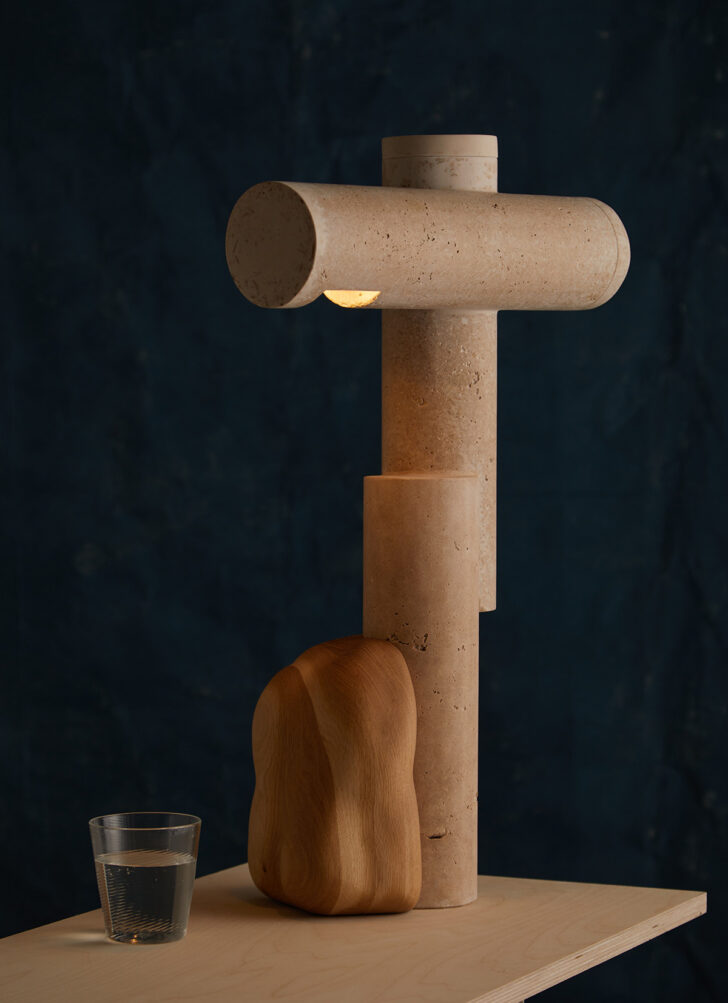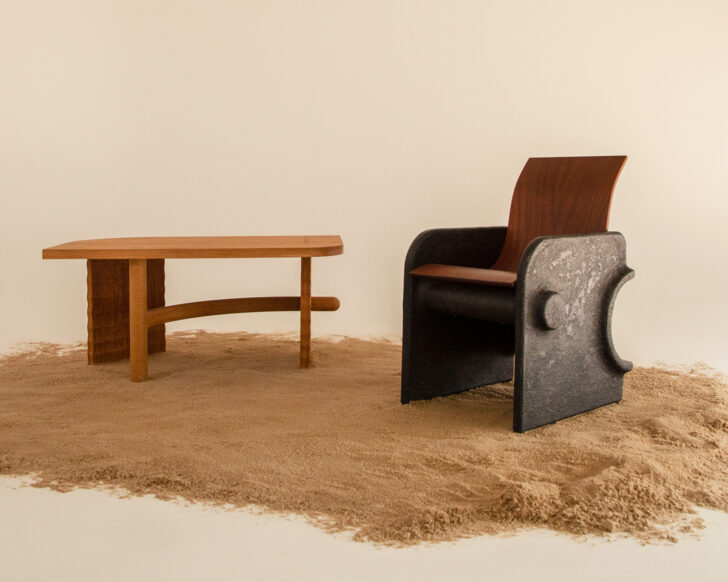 New York, cultivationobjects.com
Cultivation Objects' Nathaniel Wojtalik was born in Colorado, went to art school, and bopped around New York designing sets and store displays before settling down in 2020 to found his Brooklyn-based studio. Not content to simply build a chair — as he put it, he "had a guilt attached to creating furniture that didn't embody an element of mindfulness" — he began assembling pieces from prototypes and off-cuts found around his studio that provoked a reaction, forcing the sitter to stay open to new ways of interaction. "There are a million beautiful chairs out there that are perfectly functional and easy on the eyes," says Wojtalik. "But if I was going to make something, I wanted the process and act of making it to be as compelling as the final object."
What is American design to you, and what excites you about it?
I would compare it to a murmuration of starlings, thousands of birds flying together in an ever-evolving pattern. Each individual exists so close to the edge, that they can fearlessly pivot, tumble, and whirl within a split second, every one independent yet somehow connected by the constantly flowing entropy we all somehow manage to navigate.
It's a rolling cloud of life. Half of which can be explained by physics, while the other half remains a mystery.
What are your plans and highlights for the upcoming year?
I have a new body of work that I have been working on using new materials, forms, and ideas. I am a curious person by nature, so I'm always trying to incorporate new methods and materials into the works.
In the past I have created hard aesthetic breaks from one series to another, but I have found that I am not yet ready to move on completely from some of these ideas so I am going to keep producing things in parallel and allow the concepts to converge if they want to.
There are also a few collaborations that I am excited to see come to fruition.
What inspires or informs your work in general?
This is constantly changing, but I think the work relies on a structure of feeling, a vicarious recording of thought and experience. The structure, a firm and definitive framework, acts as a kind of vessel for something more sensitive.
My newest series incorporates rigid and industrial looking materials but then they are paired with hand-sculpted, soft undulating forms and imprints derived from the natural world.
I have had a few people visit the studio recently and out of the corner of my eye, I notice they can't help but quietly run their fingers over the sculpted curves. That made me really happy. I make every piece and inject a lot of energy and thought into the contours and shapes. The path they traced with their fingers was a line I placed with intention and our maps were connected for a brief moment. I think that's beautiful.
Dana Arbib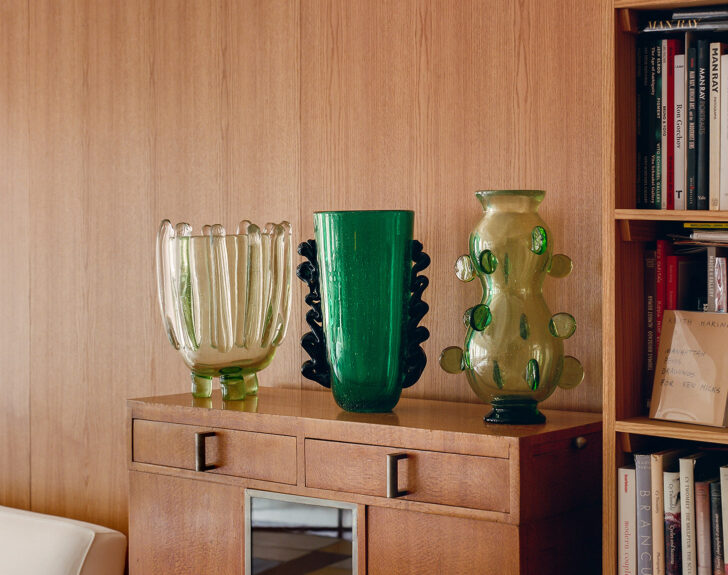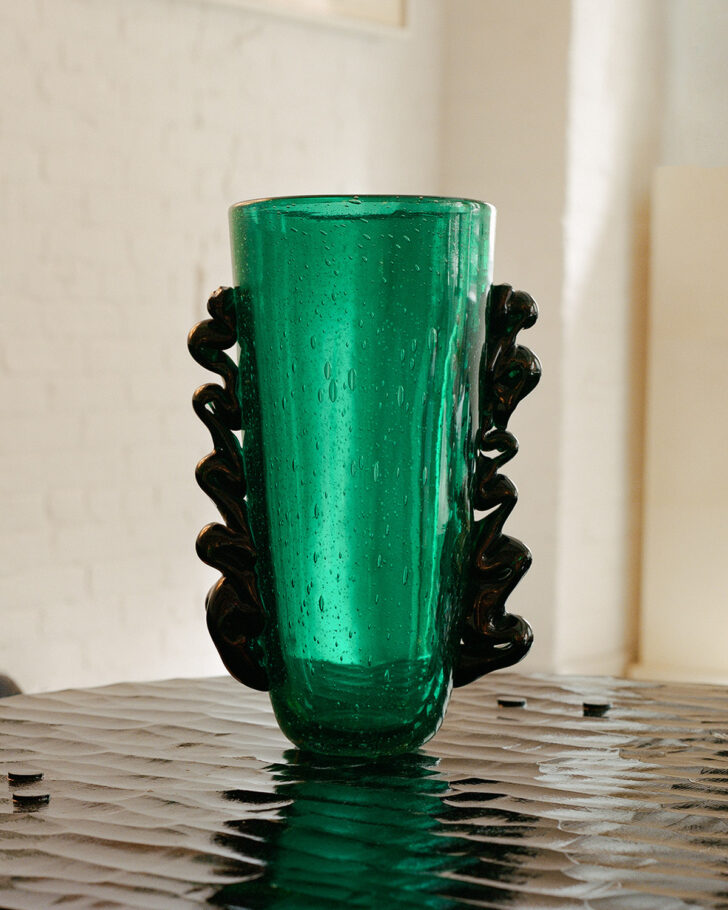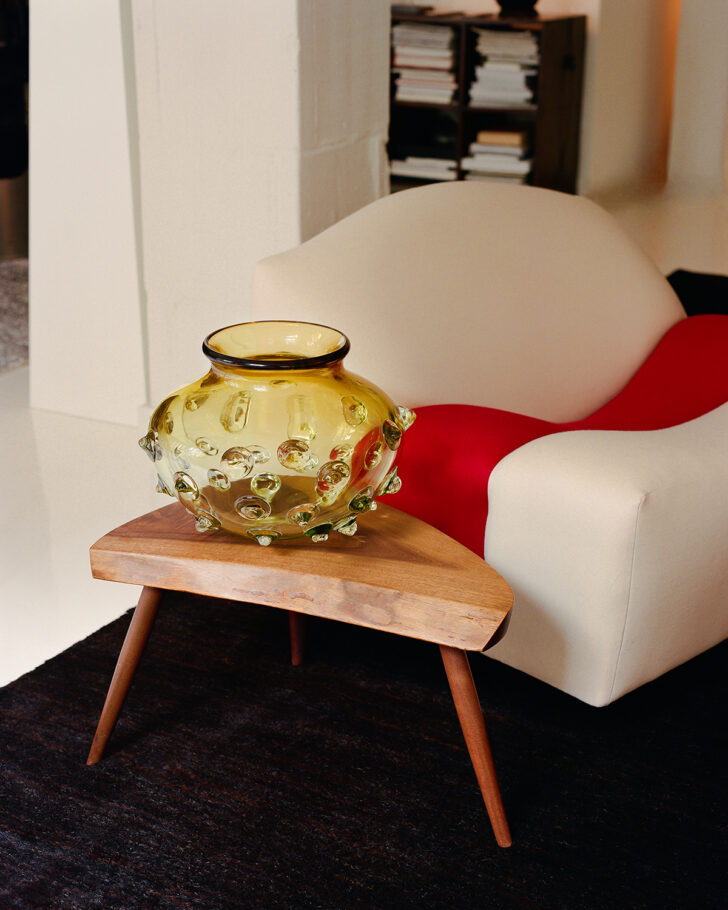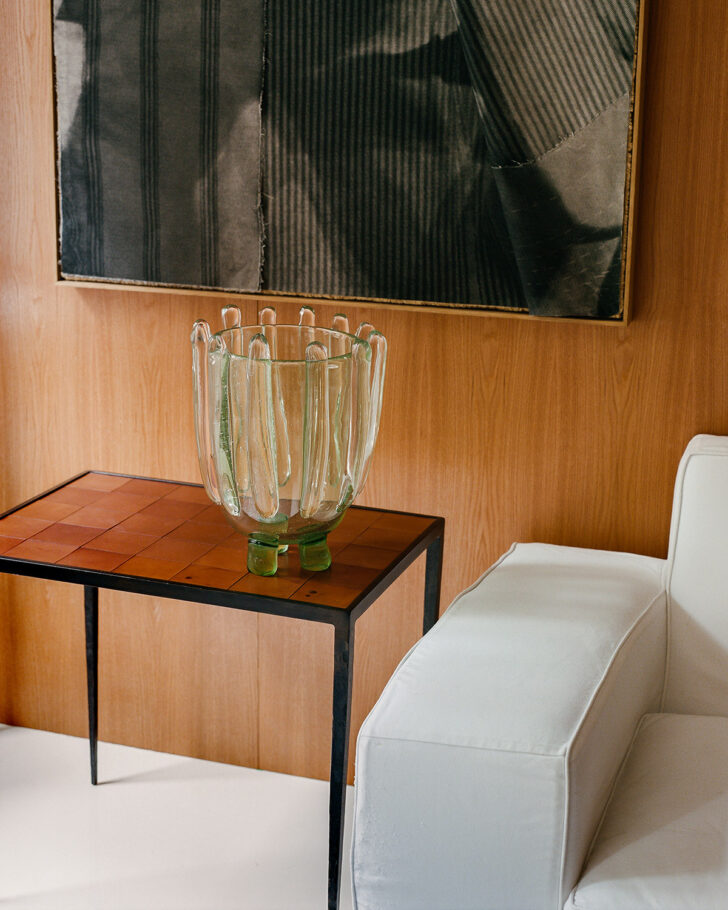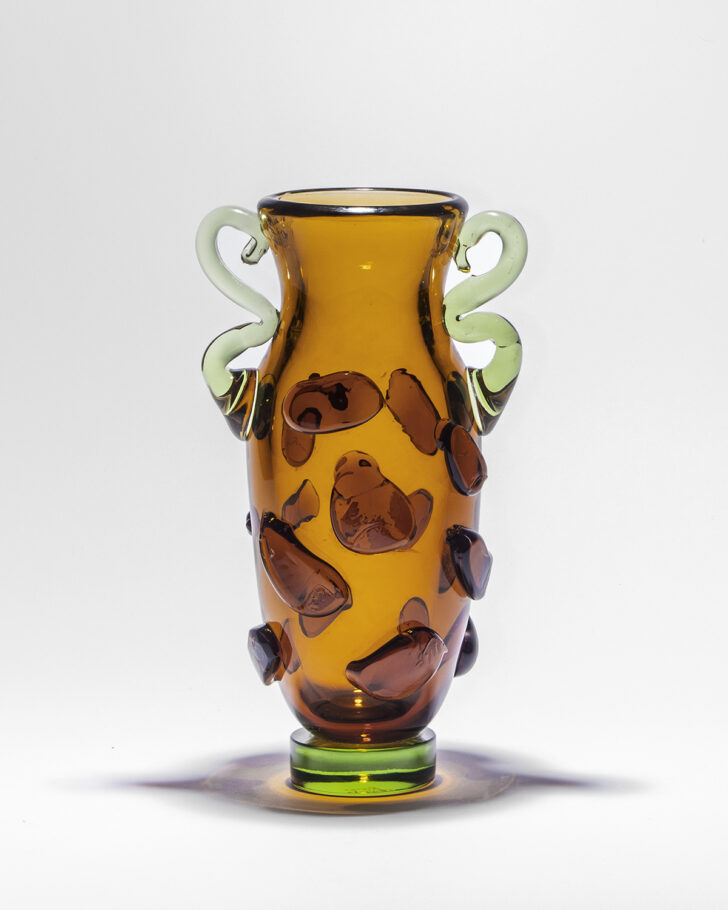 New York, dana-arbib.com
Arbib spent 10 years designing textiles as founder of the fashion label A Peace Treaty, but took a detour during the pandemic when she met a glassblower from Venice who promised to show her his craft. Two years later, she debuted her first collection in a Tiwa Select show at Michael Bargo: Called Vetra Algo — which translates to "seaweed glass" — the oversized glass vessels and plates come in shapes inspired by the North African artifacts of Arbib's Libyan heritage and in colors that reflect the Venetian lagoon. They're often adorned with globules, discs, or snakelike lines, and they were one of our favorite collections of 2022. 
What is American design to you, and what excites you about it?
American design could mean anything and everything. It is an amalgamation of many different cultures and backgrounds being expressed. I am a part-Israeli, part-Libyan, part-Canadian, part-Italian, with parents living in the French Caribbean, and here I am practicing in the United States and producing in Venice, Italy. My gallerist, Alex Tieghi-Walker, is Welsh and Italian, and has lived all over the place, but explores craft in the USA. American design is an expressive exploration of cultures and viewpoints, anchored in the "now," but in reality drawing from infinite worlds and backgrounds.
What are your plans and highlights for the upcoming year?
I'm excited to start making lights! Vases and vessels felt like a great introduction to my career in glass, and now I'm ready to make things a bit more complex. I'm going to be going back to Murano to practice developing these new works, and I'm also looking forward to my second solo show in Summer 2023.
What inspires or informs your work in general?
I try to create work that feels timeless and modern. Something you want to hold onto and pass down generationally. I am inspired by old masters in my craft and antique North African and Roman vessels, which speaks to my cultural heritage; the city of Venice, which speaks to where they are produced; and the aesthetic language by which my mother and father raised me, through their taste in art and design. Everything from the bespoke tailor in Rome, to an Egyptian relic, to designer Bauhaus pieces.
My first show in May was inspired by the Venetian lagoon and the forms and colors of the seaweed that grows beneath the surface. Right now I'm inspired by rooted forms that grow out of soil: gourds, vegetables, fruits, and seed pods.
Episode Lighting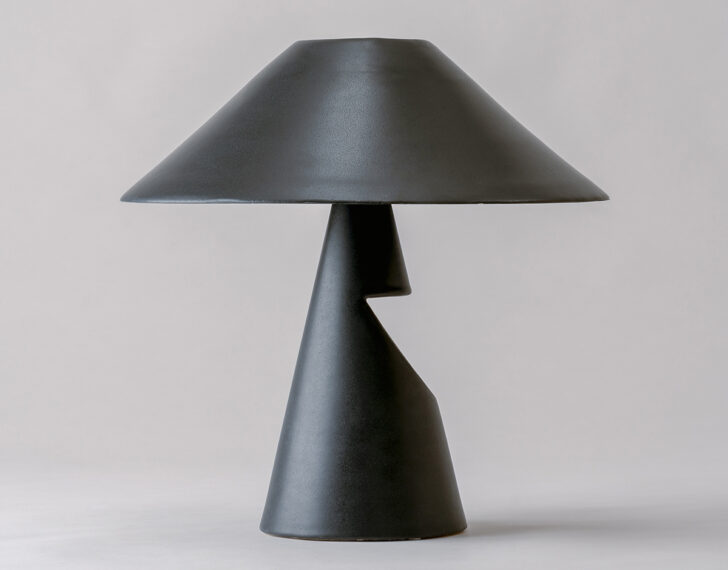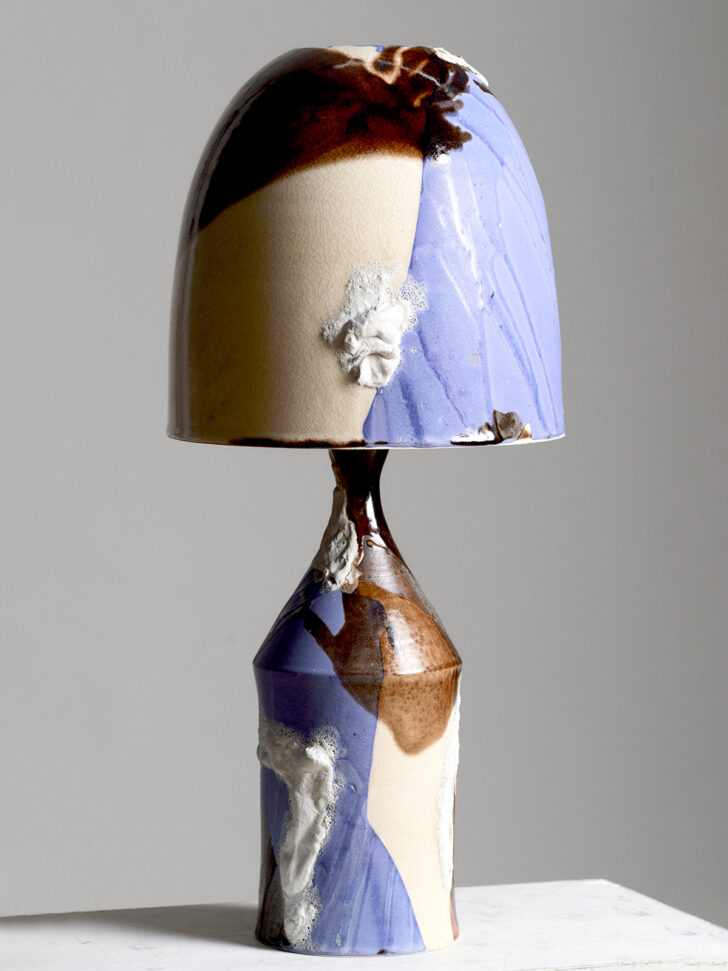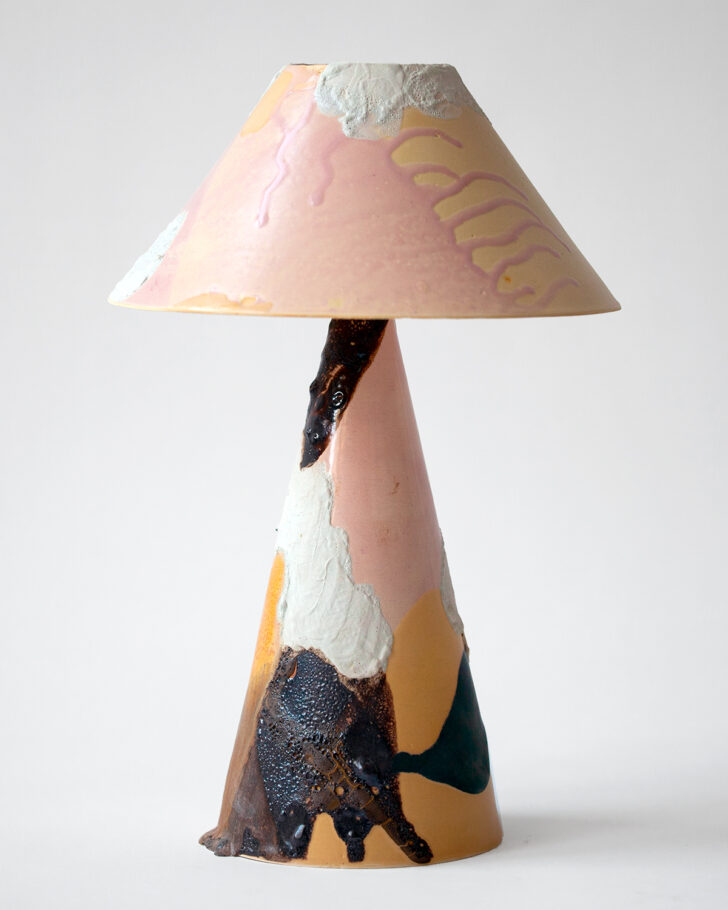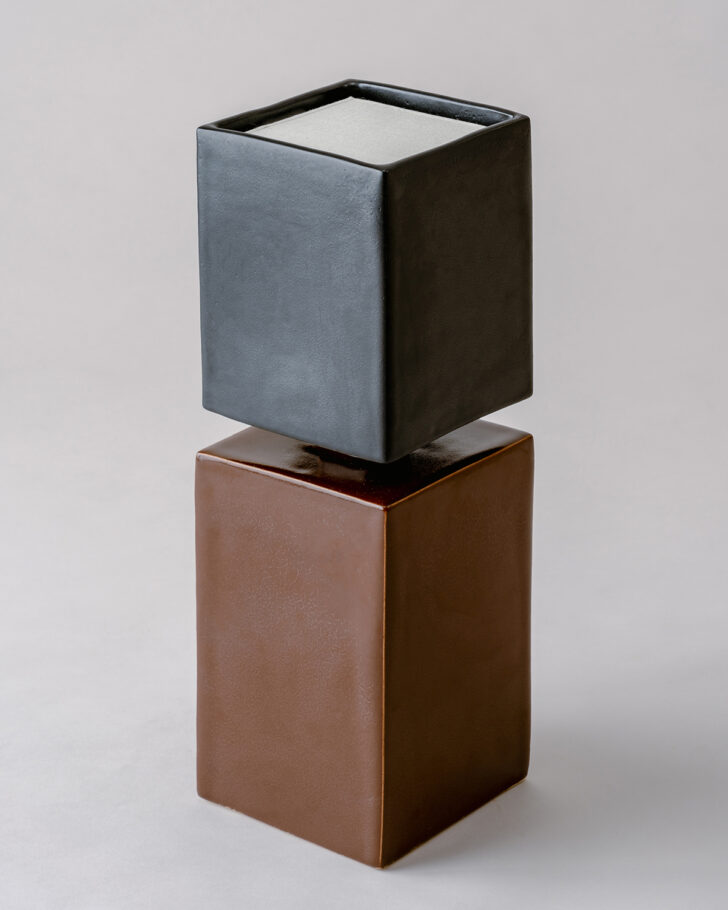 New York, episode.nyc
If you visit the website of Episode, a ceramic lighting brand designed and created by Jesse Shaw, you might not understand what the fuss is about — his core production collection comprises simple lamps in solid-colored shapes with textile shades. But where Shaw really shines is in his specialty work with clients and collaborators, which lives over on his Instagram: limited-edition sculptural lamps designed with Friends of Form and Post Company, espresso cups and color-blocked butter holders, or the series of painterly table lamps that introduced us to his work in the first place. It's genuinely exciting to see what he'll post next.
What is American design to you, and what excites you about it?
American design is kind of a free-for-all, in a good way. The mix of cultures that we are lends people the chance to appreciate whatever style or era they want. Living and working in New York City can be a bubble at times, so disconnected from other parts of the country, while also being one of the most diverse connected places in the world. This is inspiring — to live in such a global city — but it's still only one of the many versions of this country and the design world in it. I didn't finish school and spent the last eight years exploring who and what I'm drawn to and why. In that time, and from this one place, I've been able to work on a range of different projects all over the country, in all types of spaces, from the rural west to beach towns to mountain homes. Maybe that spectrum of opportunity is what American design is.
What are your plans and highlights for the upcoming year?
I recently released some new collaborations with a few designers and also have a hotel project that I'm in the middle of. I'm most looking forward to working on a new group of pieces that involve lighting, but aren't quite lamps: sculptures that are connected by light that play with the negative space between them. I've yet to have a solo show, but am happy to have waited to let my work develop to where it is. I'm hoping to soon have the opportunity to install a spread of work built specifically for a space, and to explore the use of the environment they're displayed in.
What inspires or informs your work in general?
I've always been attracted to how balancing organic and manufactured elements enhance each other. The majority of the pieces from last year point toward this; they're hand- and wheel-built angled forms, colored somewhat messily, embracing imperfections in how they warp or spill over. I like simple shapes and good proportions. I'm happy to make something that's not so minimal, finding a lot of interest in the effects of color and how it can influence emotion. Thinking of ceramic objects as pieces that celebrate a sense of unpredictability and chance.