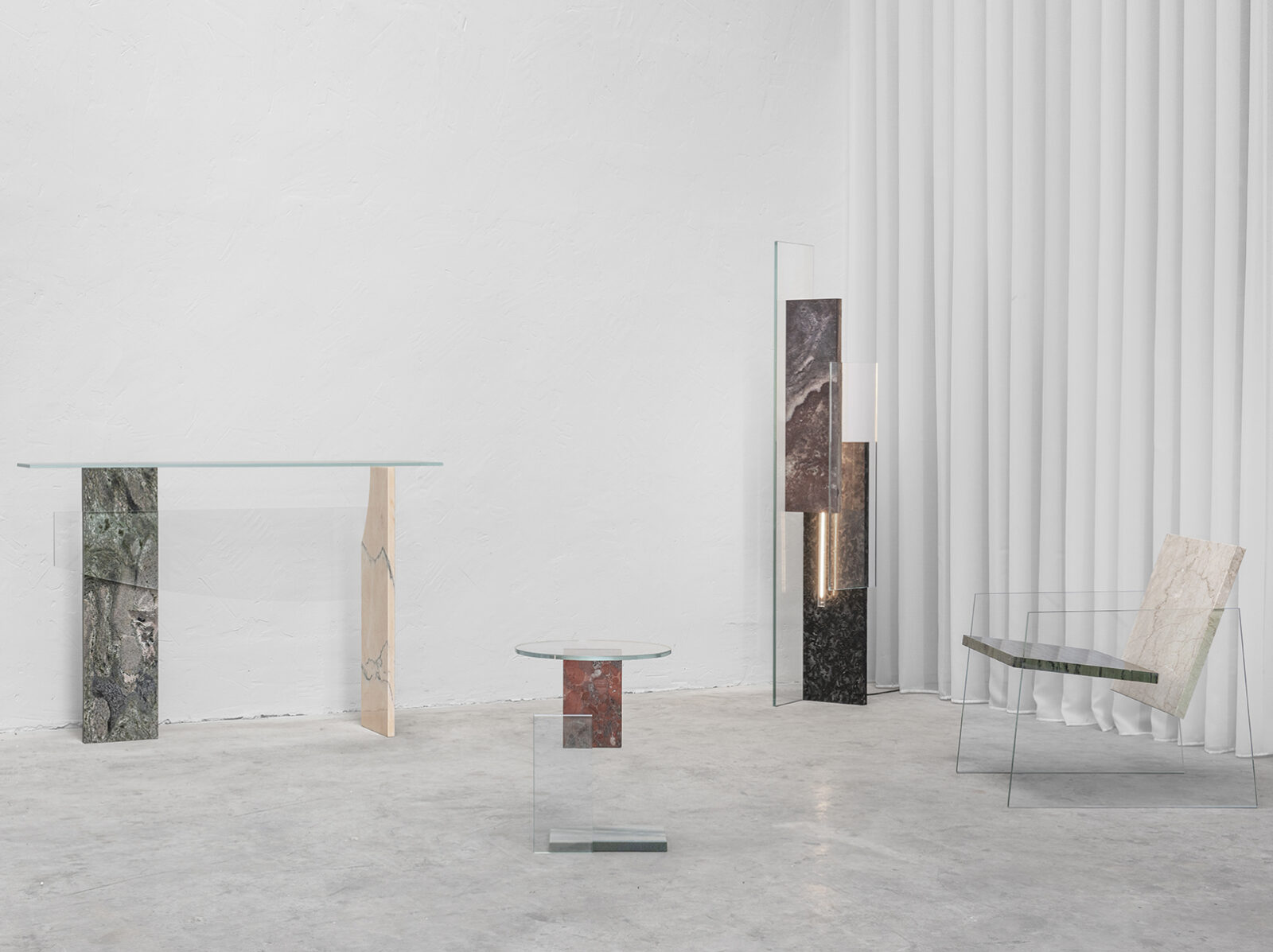 A weekly Saturday recap to share with you our favorite links, discoveries, exhibitions, and more from the past seven days. This week, Technicolor 3D-printed ceramics, a Frank Lloyd Wright reissue we'd work overtime for, and a furniture collection that defies gravity.
Discoveries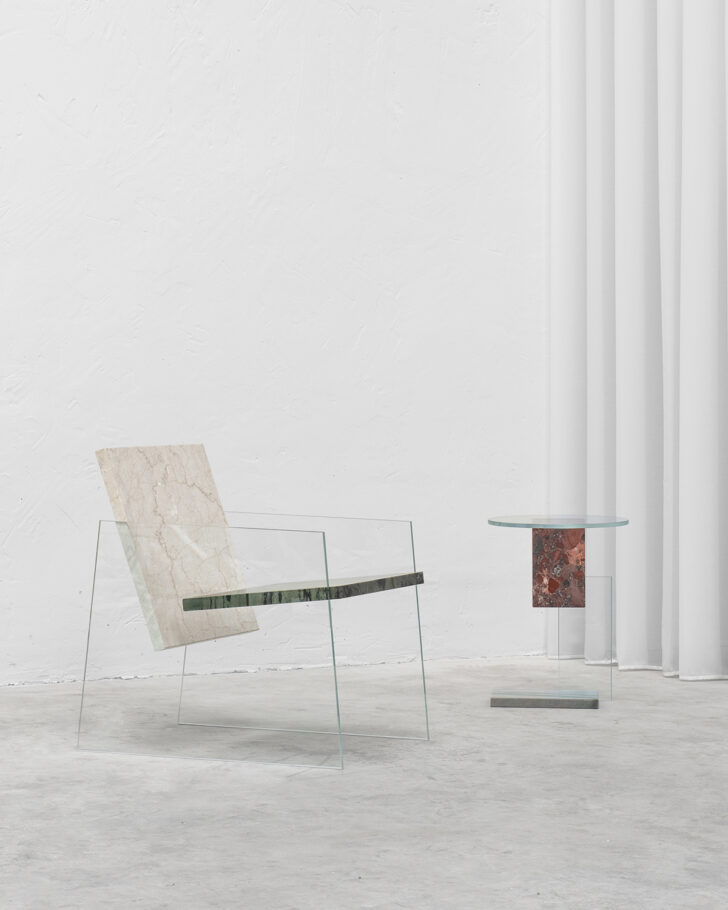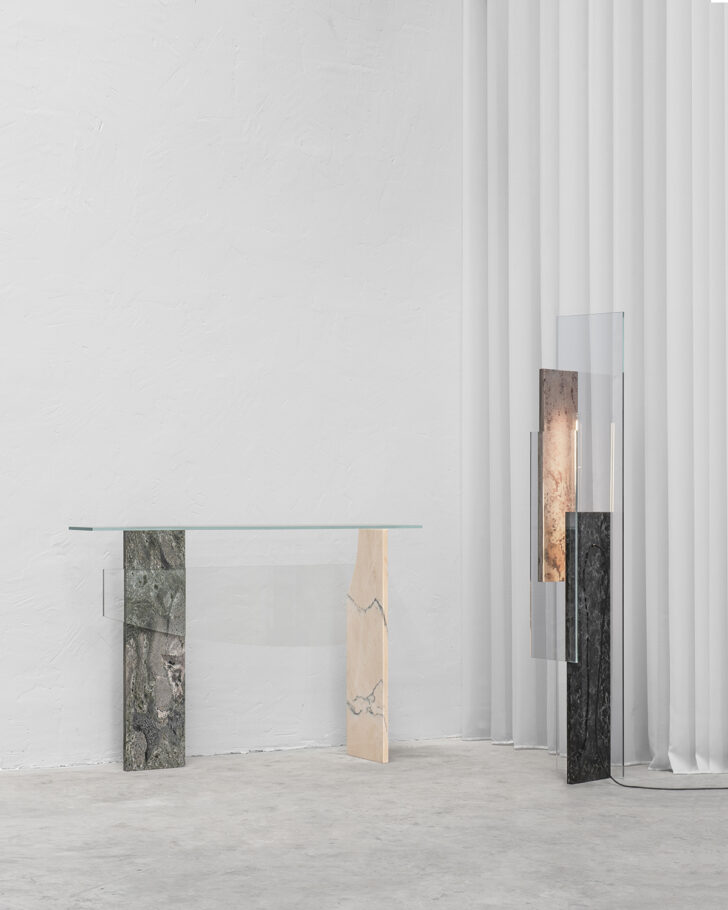 For his new collection Delta, French designer Frédéric Saulou plays with extremes: heavy slabs of colored marble levitate alongside transparent panes of glass. Not exactly comfy, but ever-so-striking, the console table, coffee table, chair, and light fixture feature utterly discreet, nearly invisible means of attachment. How those beautiful planks of stone remain suspended is a "technical enigma" which Salou says investigates "the impact of man on matter and its environment."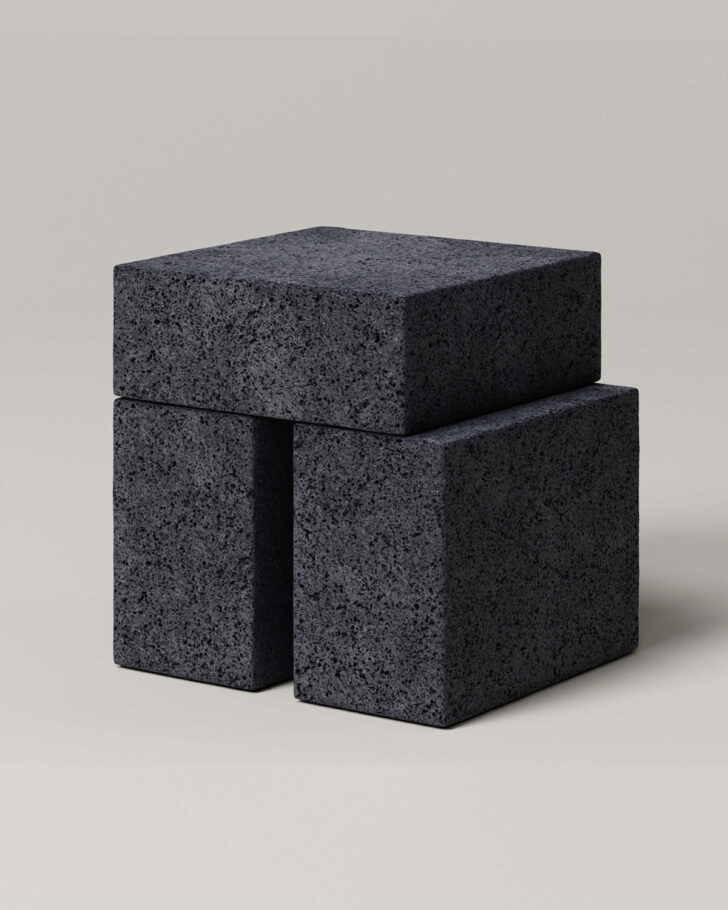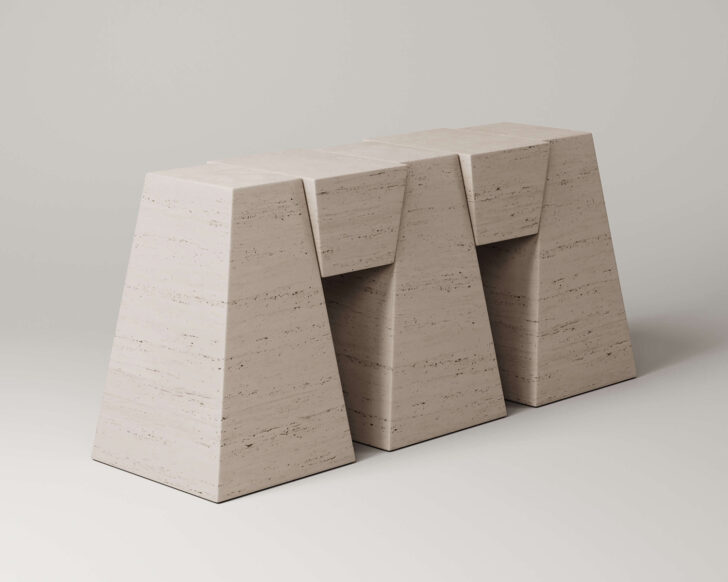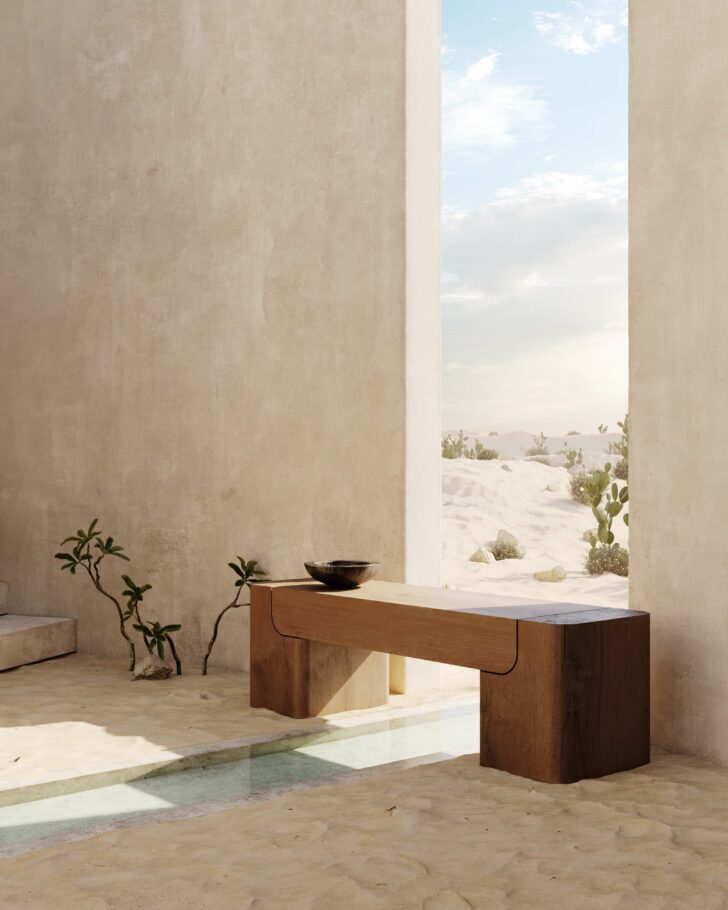 Blame our recent rewatching of 2001: A Space Odyssey, but the prehistoric vibe is strong in Sanctuary, the debut collection from Monolith, an NYC-based studio with ateliers in both New York and Mexico City. Heavy proportions embrace the raw beauty of the collection's material selections, in particular Black Lava Rock, Jalapa Travertine, and Walnut. Tables and lamps have been hewn from single stones, while other pieces — a bench and side table — explore weight and proportion. Debuting this week at Zona Maco in Mexico City.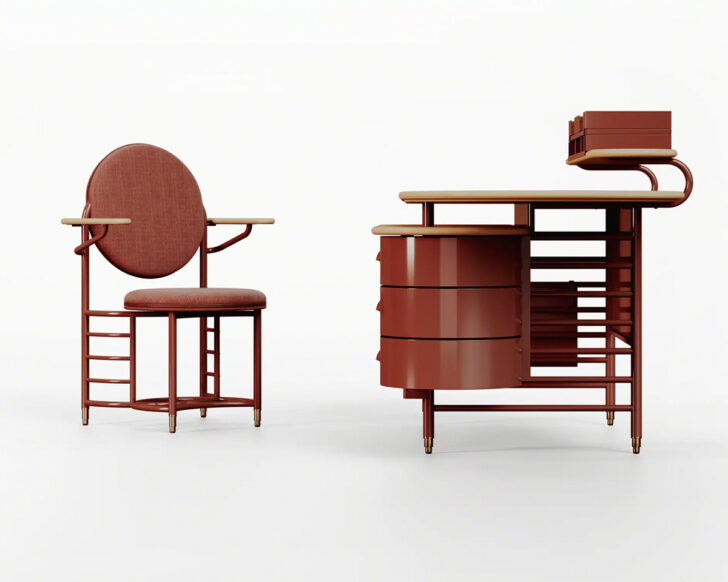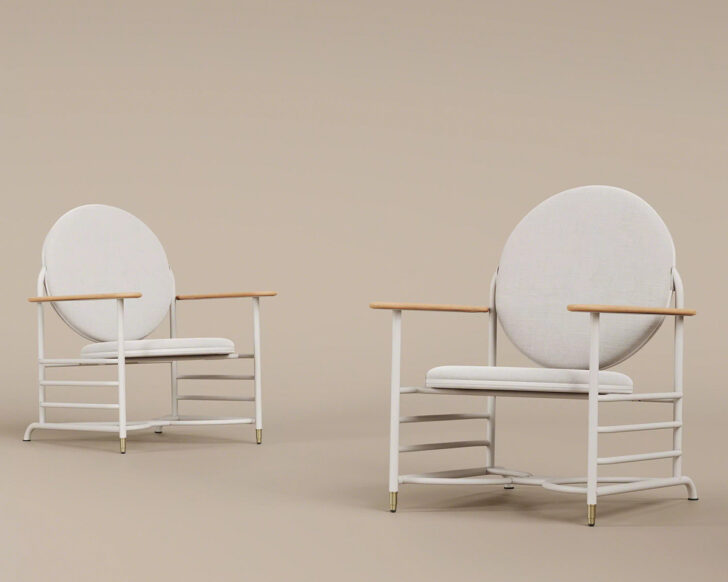 There's always been one reason to visit Racine, Wisconsin: the Frank Lloyd Wright-designed SC Johnson Administration Building, replete with the drool-worthy 1939-dated Steelcase desks that dot the Great Workroom. Now, praise be, we don't have to freeze our butts off in Racine to lay eyes on them. Late last month, the Frank Lloyd Wright Racine Collection by Steelcase landed online, and it's as faithful and slightly updated as you'd hope: New sizes, broader dimensions, an expanded material palette, and a color palette based on a suite of pencils found in Wright's desk upon his death. We can't help but wonder: Which bright-eyed tech start-up will be the first to bite?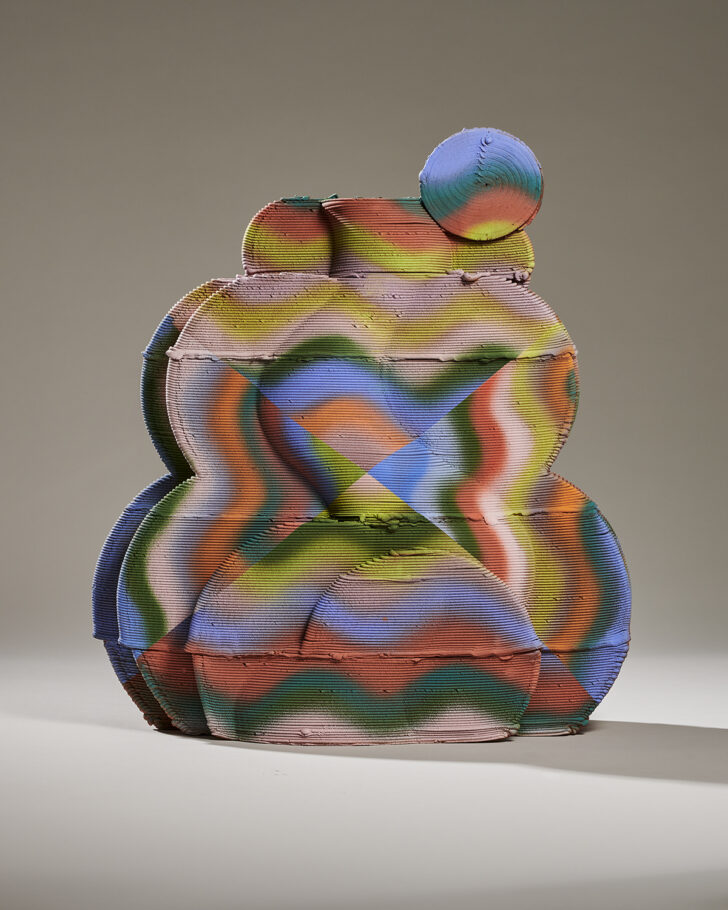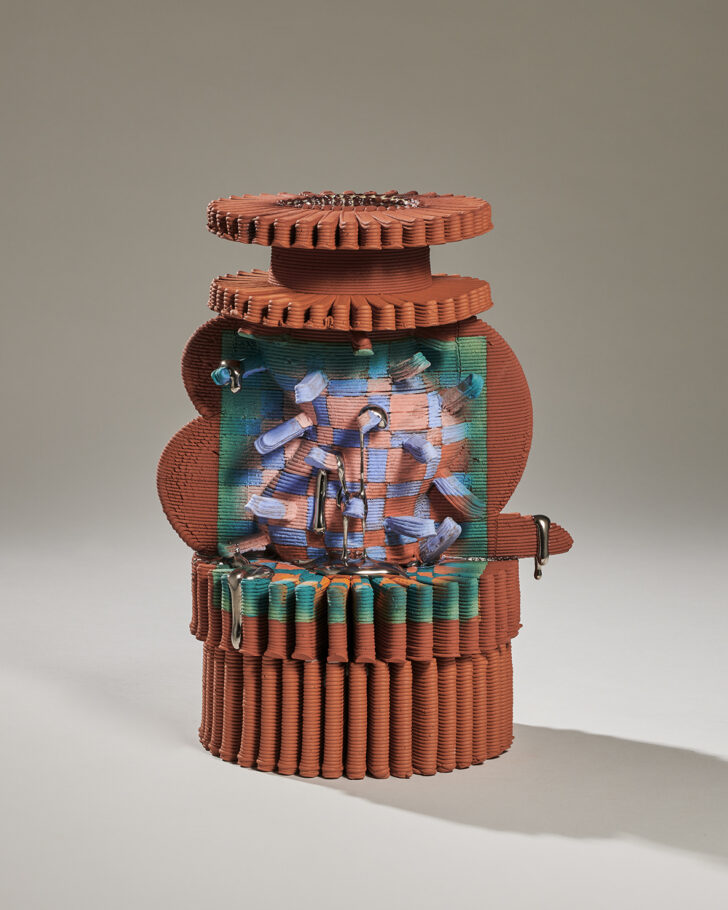 Philly-based Vietnamese-American artist Jolie Ngo is bucking tradition — and in the world of ceramics, that's pretty radical. Her "cyborgian pottery" utilizes contemporary technologies, such as clay 3D printing, to produce objects that "acknowledge early ceramic traditions while smiling towards the future." Her new collection explores the process of translation that occurs from IRL to digital. "I am really intrigued by the image resolution compression that happens from documenting the work," Ngo shares. "A moire pattern appears on the body of my vessels in a digital space, and the airbrushed pattern on the surface is inspired by that artifact." Photos by Ian Silver
Exhibitions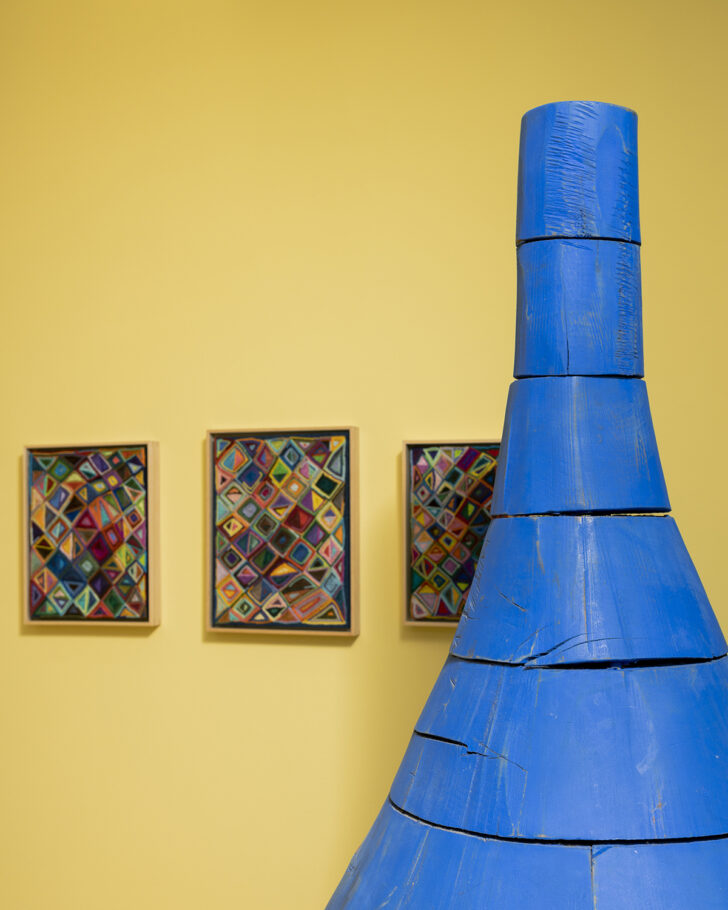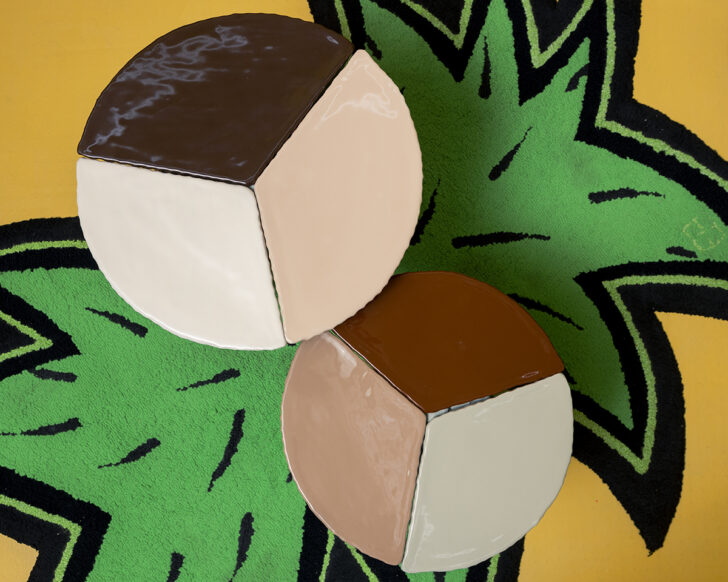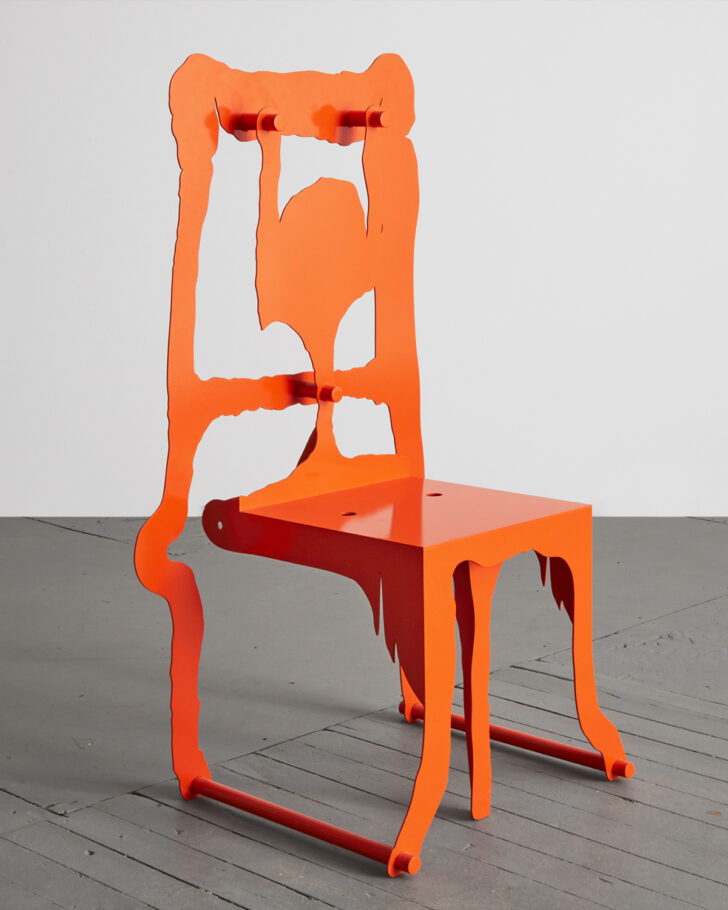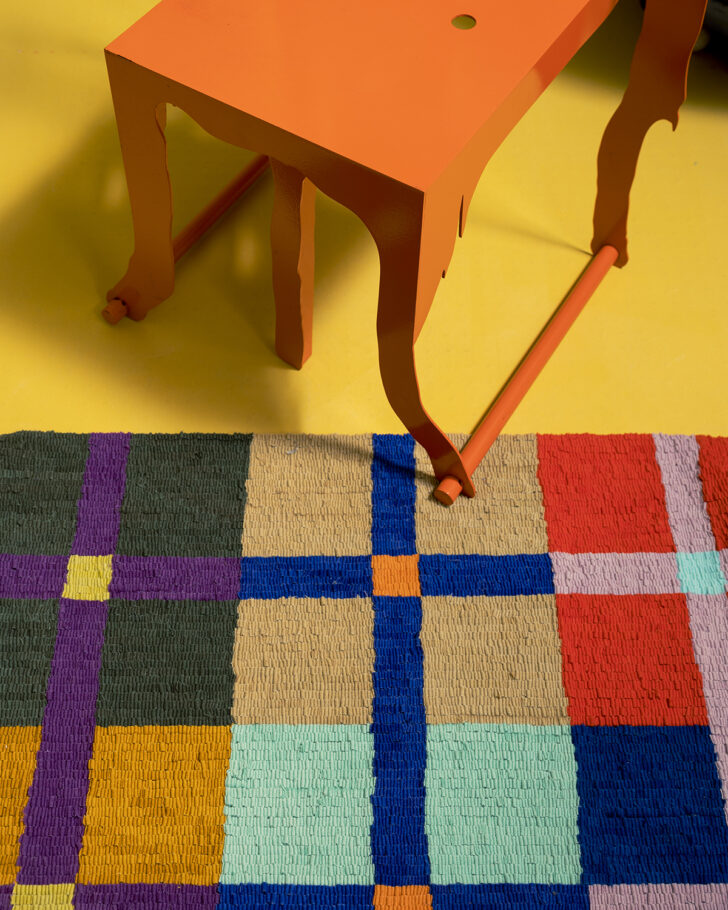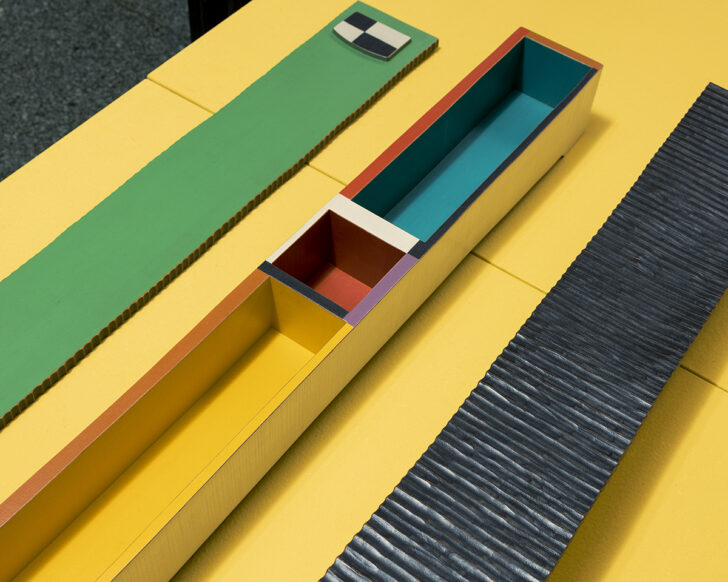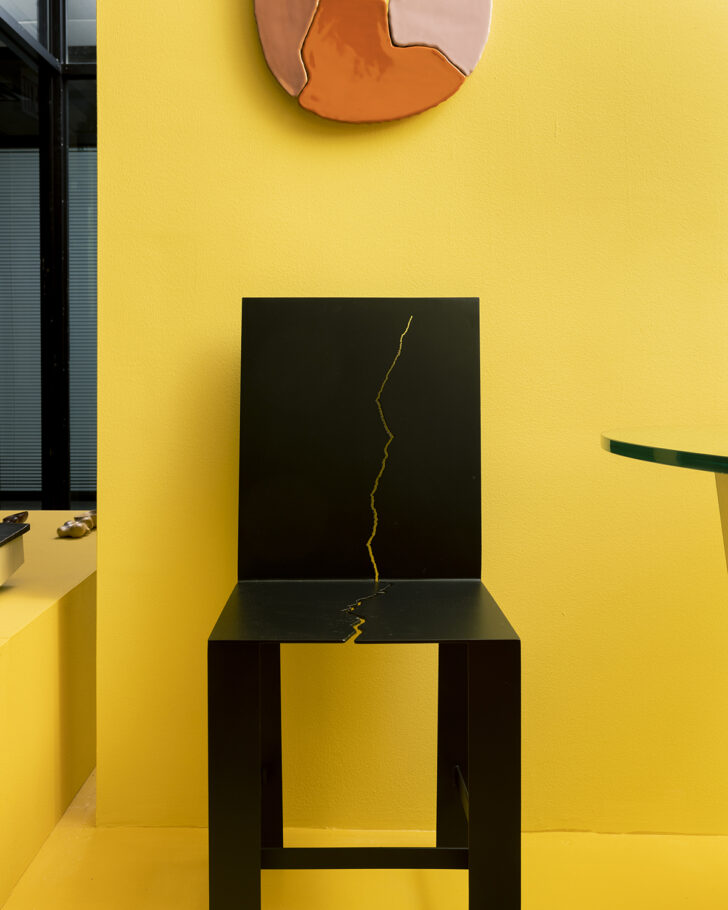 For a new group show, Superhouse has kindly plucked an array of pieces both old and new from the past 40 years of design history for our viewing pleasure. From worked steel dining chairs by Howard Meister dating to 1989 to a recent powder-coated steel chair by Serban Ionesco, plus a rare, early wood lamp by the legendary Wendy Maruyama, Blurring the Timeline marks the first time both contemporary and historical works are being presented in dialogue at Superhouse, an effort to underscore "how the historical work informs the contemporary and how the contemporary work reinvigorates the historical." It's up at the Superhouse Vitrine 'til March 5. Photos by Luis Corzo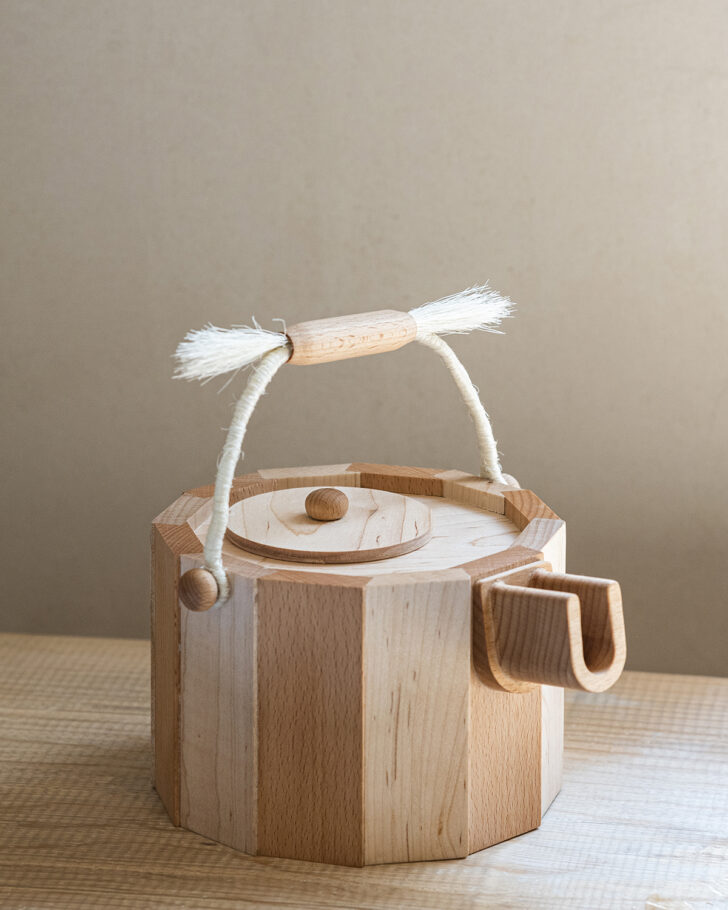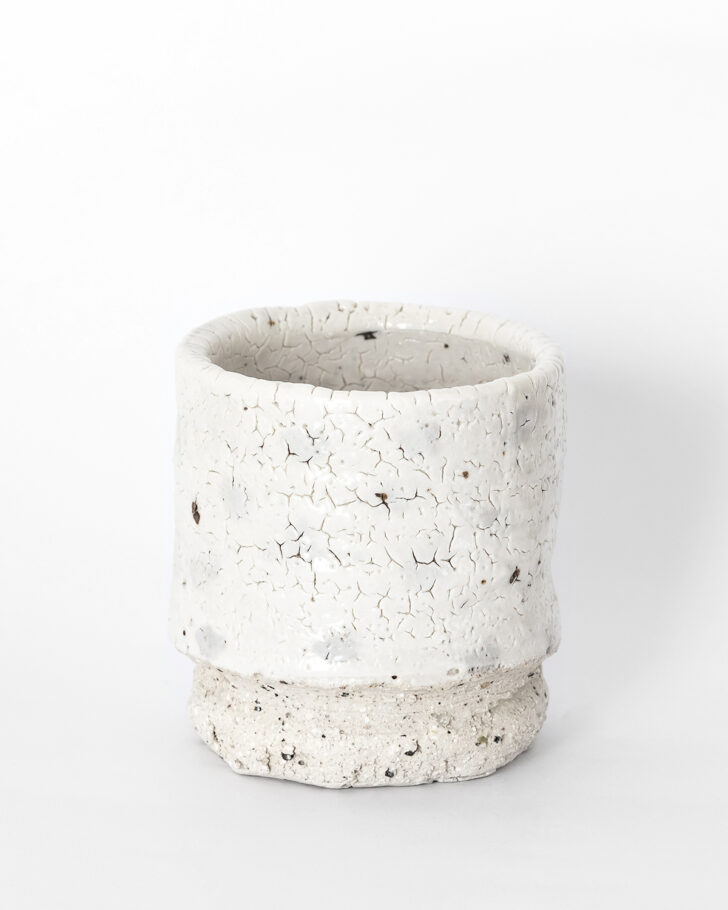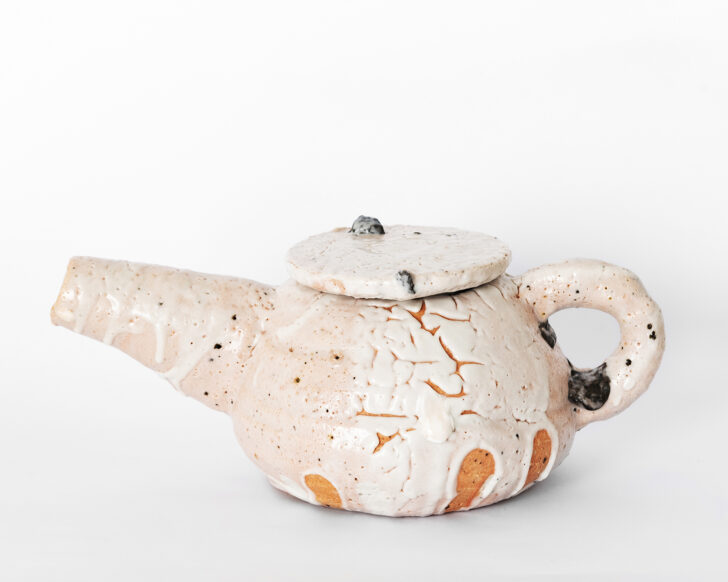 I'm a tea person, so naturally I was delighted to catch wind of the upcoming show at Studio IMA curated with Su Wu. Tea Ahorita explores the widely varied material culture surrounding tea, from Turkish samovars to Japanese yunomi, featuring work by some 30 artists and studios spanning Mexico, Benin, Japan, Korea, and the United States. It opens this coming Monday in CDMX, alongside plenty of other Zonamaco happenings. 
Interiors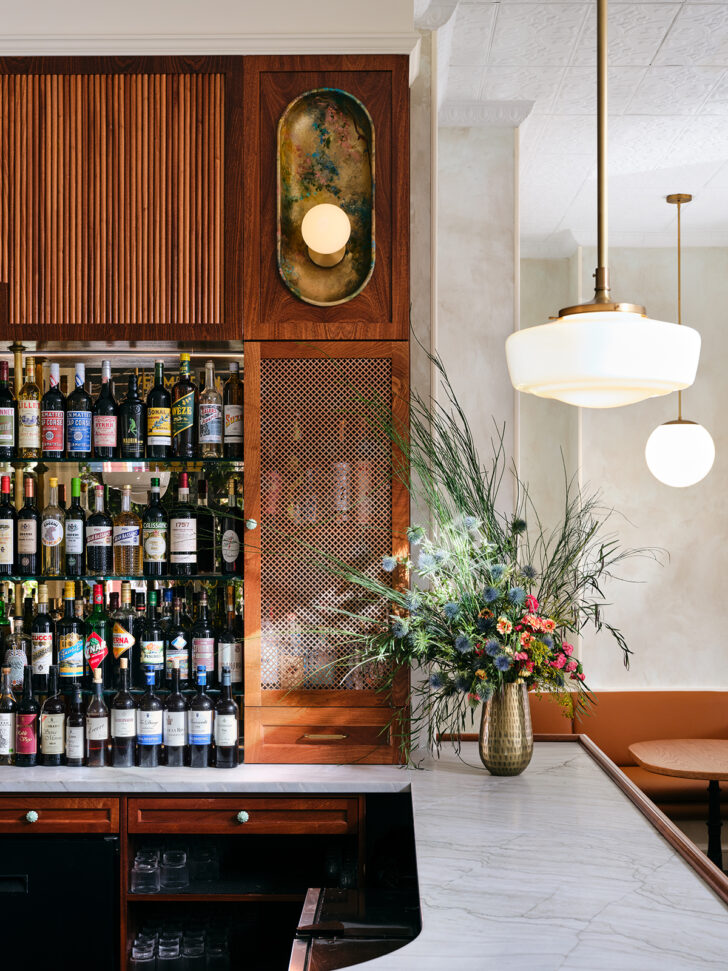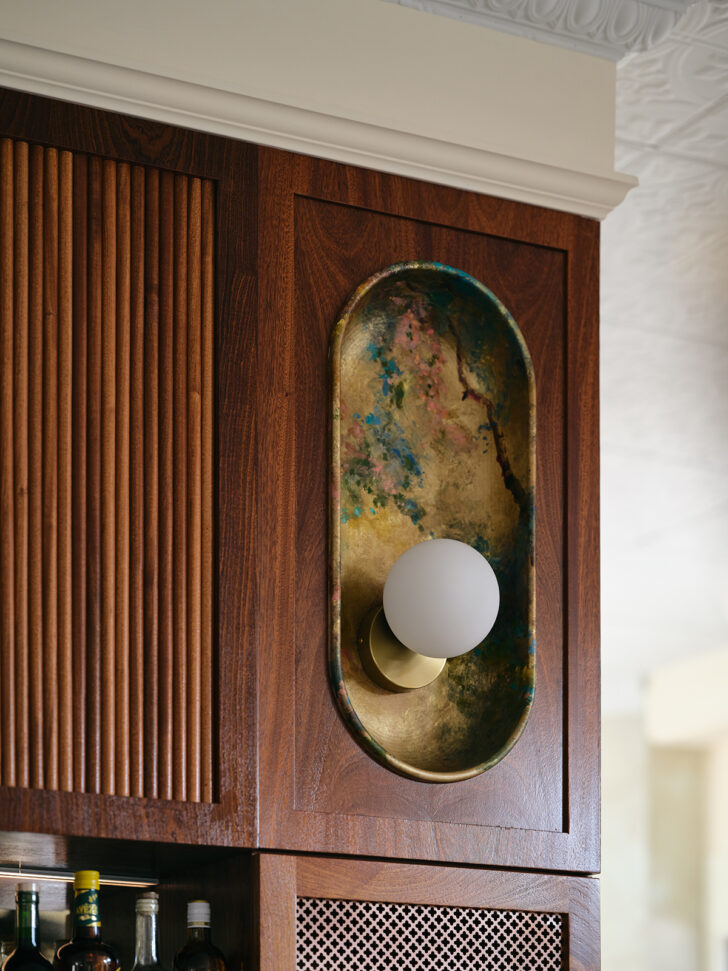 New York isn't exactly short on historic bars, but the goal for Bar Americano, a new addition gracing Greenpoint's Franklin Street, was to create the impression of something that's been there all along. Smart tactic: We know we aren't the only ones with a soft spot for cozy bars that feel a bit like time traveling, negroni in hand. Design studio Space Exploration chose tambour paneling, warm mahogany, vintage accents, patinated sconces, and plaster walls by Blaser Finishing to get the job done. Photos by Alice Gao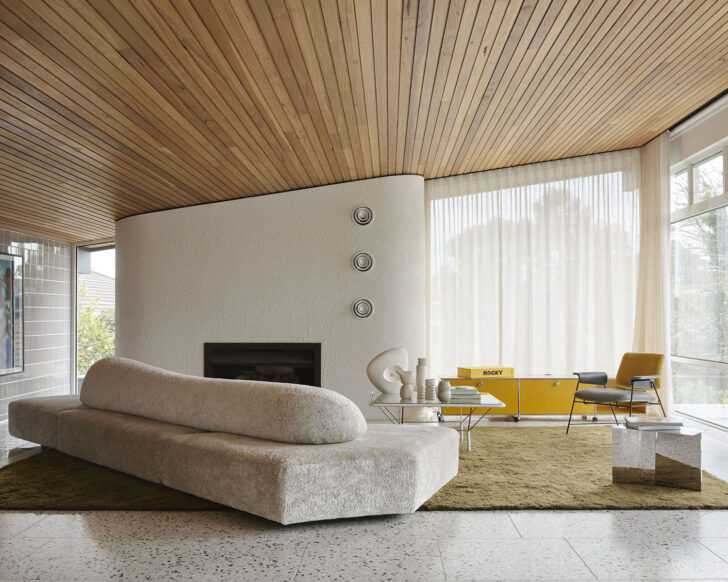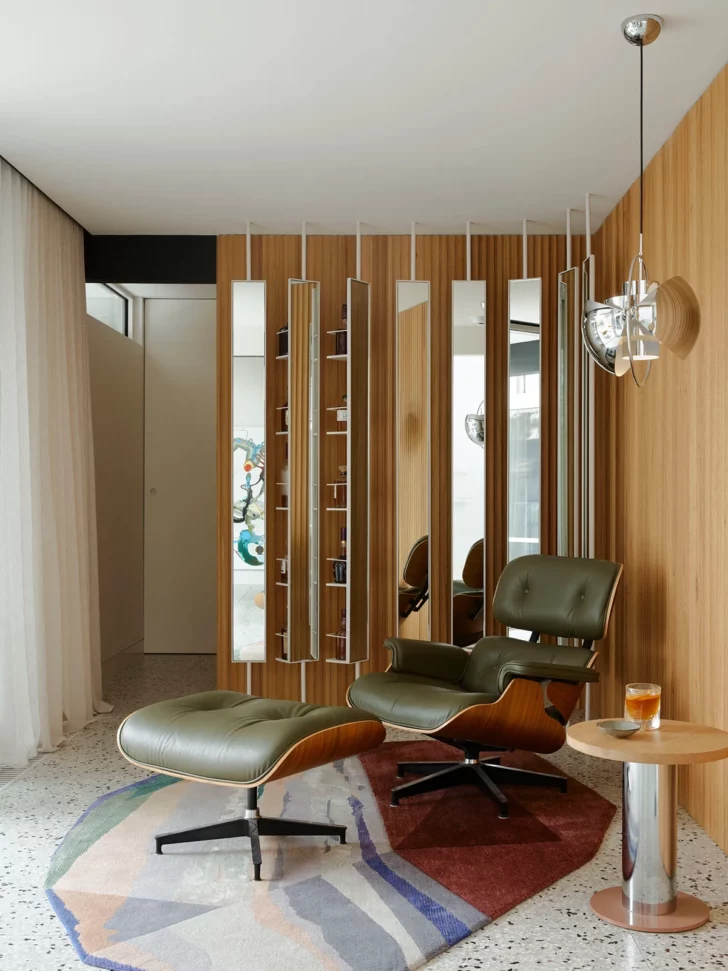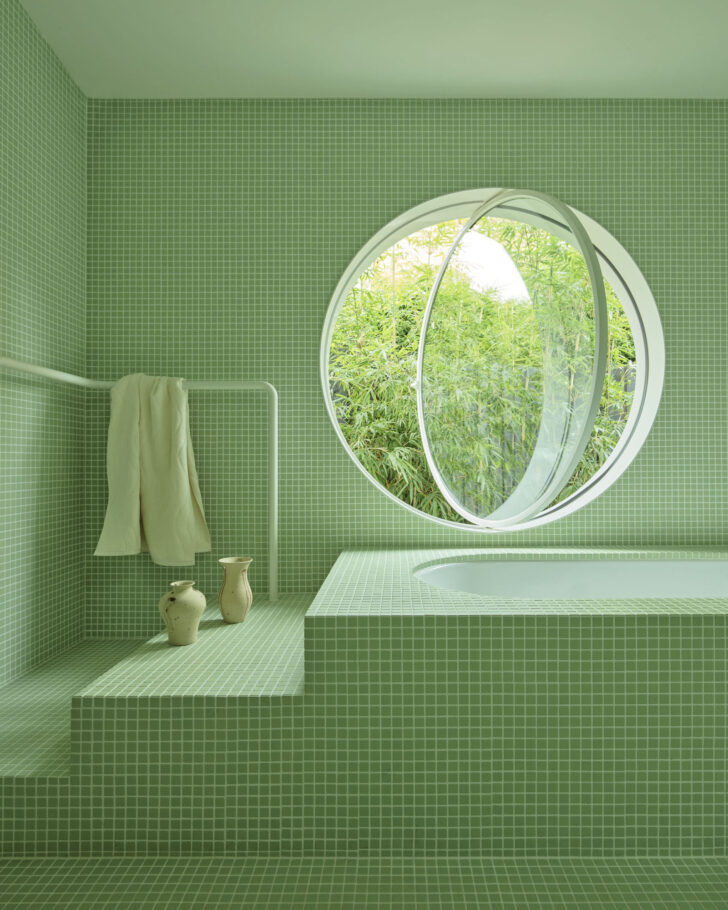 If 1980s-Postmod-by-way-of-Space-Age-1950s wasn't on your Bingo card for irresistible interior styles, we get it. Nevertheless, here we are… and it's glorious. Just lay your eyes on the pistachio-hued floor-to-ceiling (to-bathtub) tile-encrusted powder room in this Melbourne house designed by Enth Degree Architects with interiors by Studio Doherty. Props to the clients — who own the terrazzo stone company Fibonacci — for allowing plenty of other delightful materials and finishes to have their time in the sun.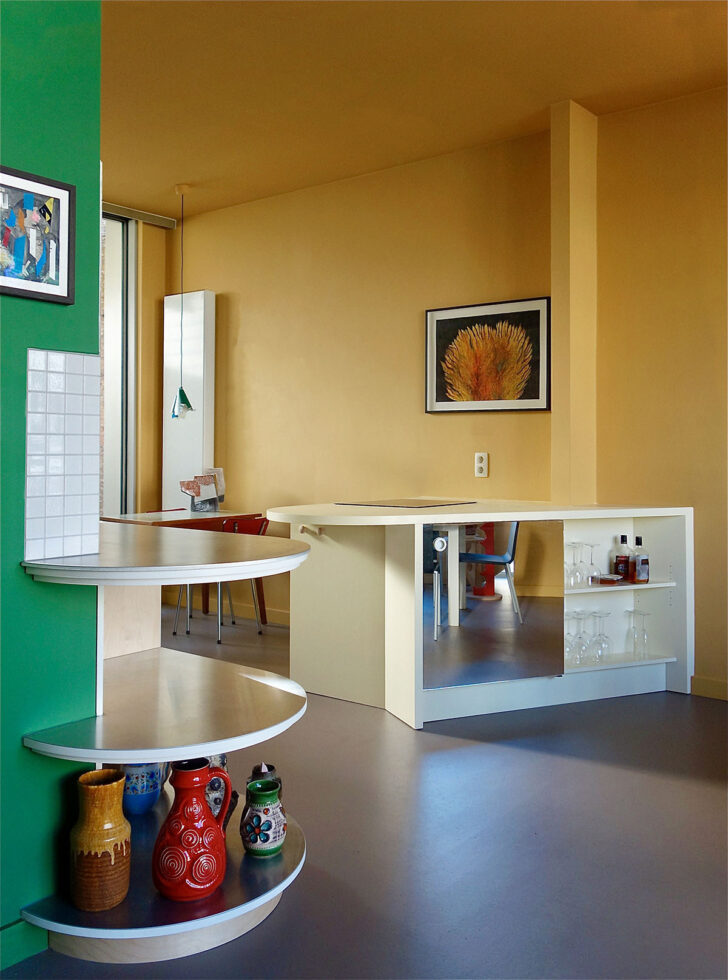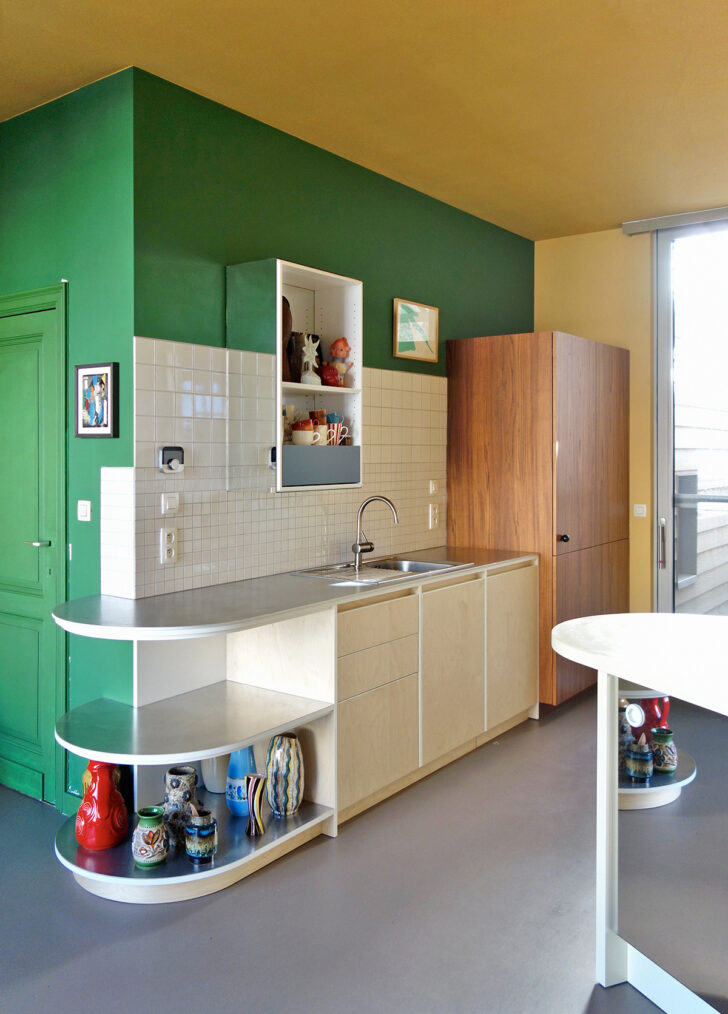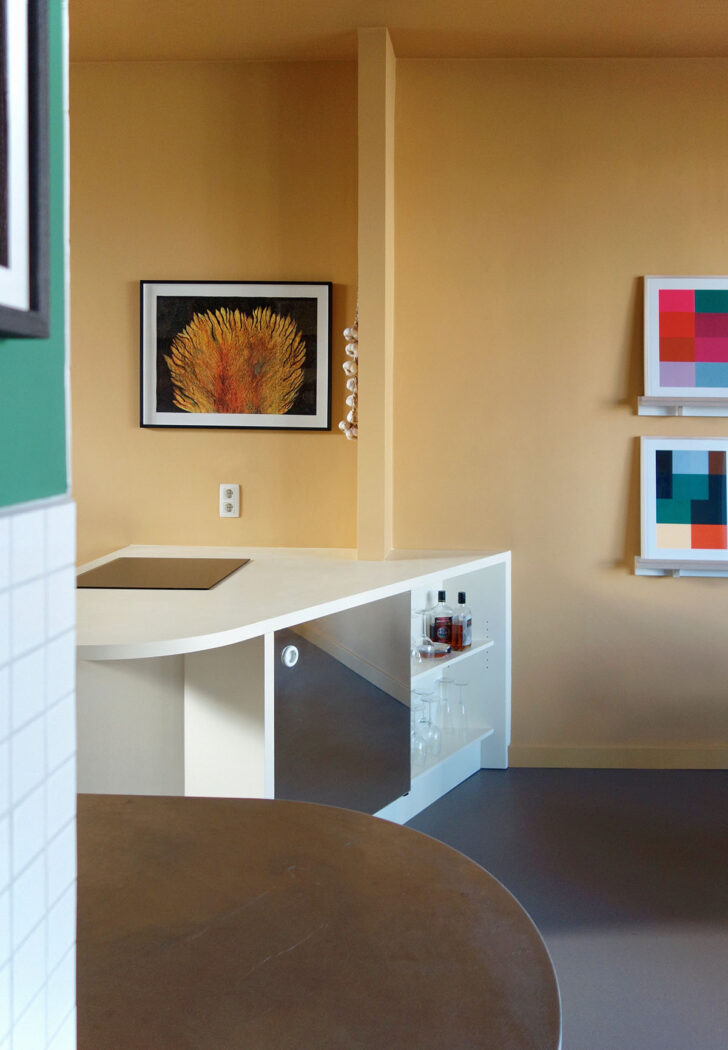 Kitchen envy is a very real affliction, and this one — in all its color-blocked glory — certainly stirs some feelings. Antwerp-based furniture, interior architecture, and scenography studio Dries Otten worked alongside architect Luc Deleu to balance the whimsical (hello, perfect shades of green and yellow; we see you, solid aluminum-topped workspace) and the practical (teak cupboards, beige birch plywood, and tiling). The excellent color story nods to both the client, artist Kristof van Gestel, and Huib Hoste, an avant-garde architect and furniture designer.