11.22.19
One of the Best Galleries in Mexico City is Inside a Modernist Apartment
A hybrid cultural venue and design gallery intimately nestled in a modernist apartment building in the Roma Norte neighborhood of Mexico City, Studio IMA — which stands for "in my apartment" and nods to the Japanese word for "the present" — follows the shoppable interior model of The Apartment by the Line or Casa Perfect. But while those locations merely gesture towards an inhabited domestic space, Studio IMA founder Bettina Kiehnle Garza lives right alongside the art and objects on display day and night.
Born into a family that loves art and design, Garza went about things somewhat circuitously. She studied architecture in Florence, then media and journalism for several years. Today, at 31, she's the founder and creative director of her own studio, an intimate expression of her vision — not to mention the unique challenges of opening your home to strangers every day. "I live in a residential building and felt I needed to respect the privacy and security of our neighbors (and myself) each day," she explains. "But it is in my own space that my vision can be expressed at its fullest. Also, it makes Studio IMA kind of mysterious, that you can't find the exact location unless you book an appointment!"
Alongside that type of innate business savvy, Bettina was also drawn to the challenge of creating something a bit disruptive. "Most galleries and showrooms around the world no longer meet people's expectations. These days, we enjoy a more human space." As for the art and objects on display, the majority are by Mexican or Latin American artists, and the selection is always changing. Bettina's favorite is the Archeologist table by Mexican duo Tezontle Studio. Describing the studio's impulse and aesthetic, Bettina uses words like tranquil, personal, and soul. "Some people say IMA could be something like a Mexican wabi-sabi style," she explains. "Our studio-apartment is not a space that feels particularly designed or staged. It isn't perfect!" For Garza, the most important goal is to create a strong connection between the space and the pieces, for there to be opportunities to connect and engage for all who pass through her front door.
PHOTOS BY GENEVIEVE LUTKIN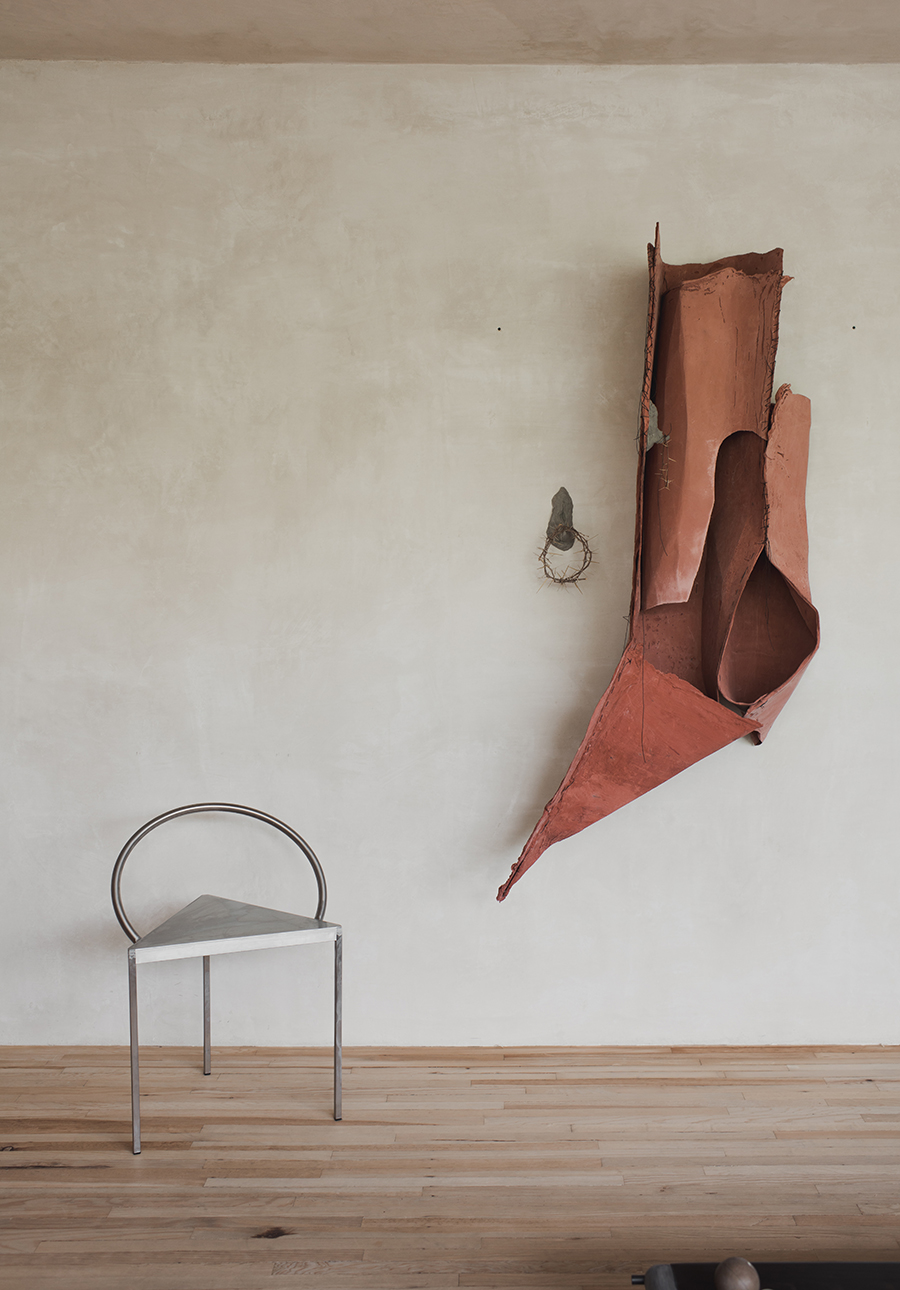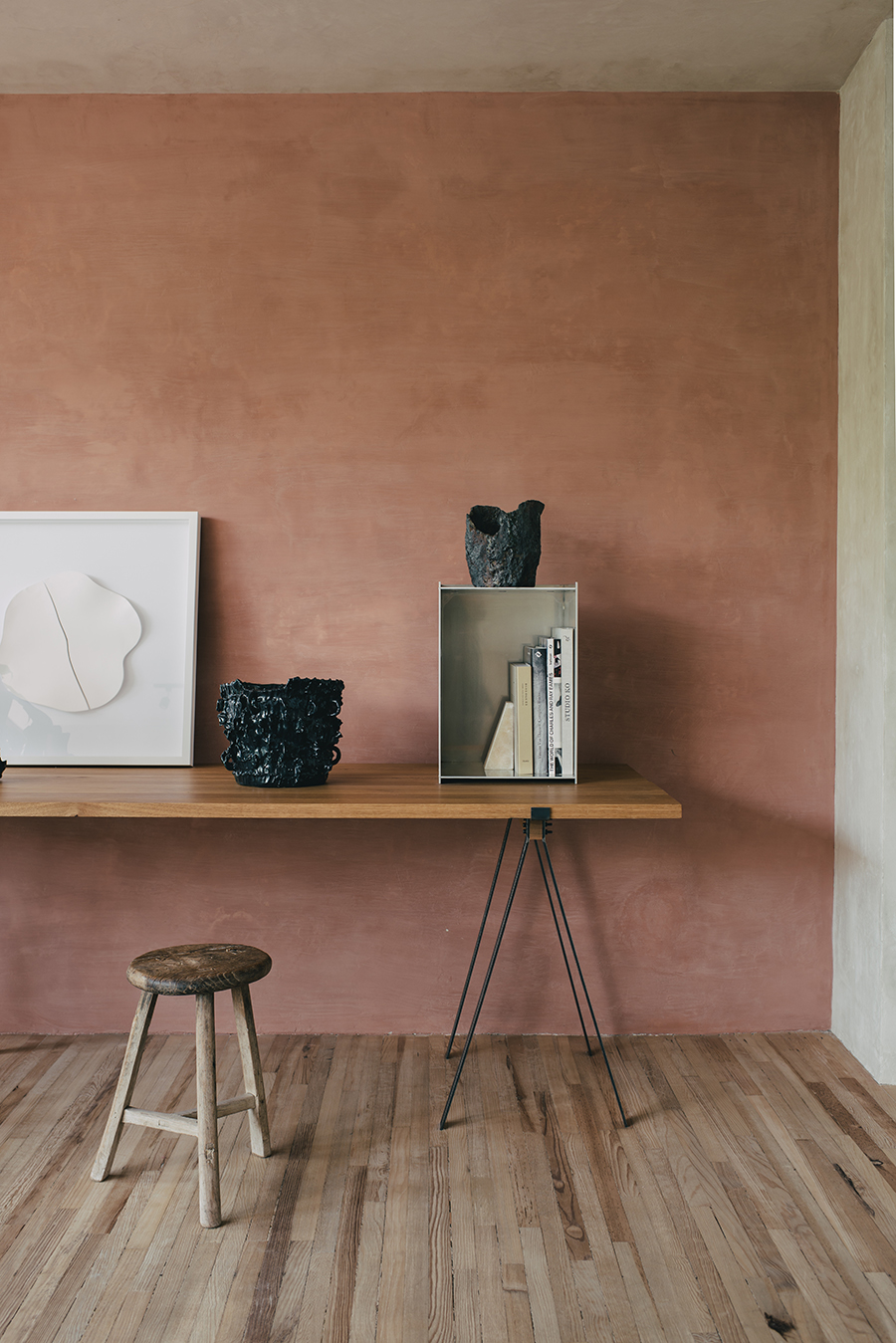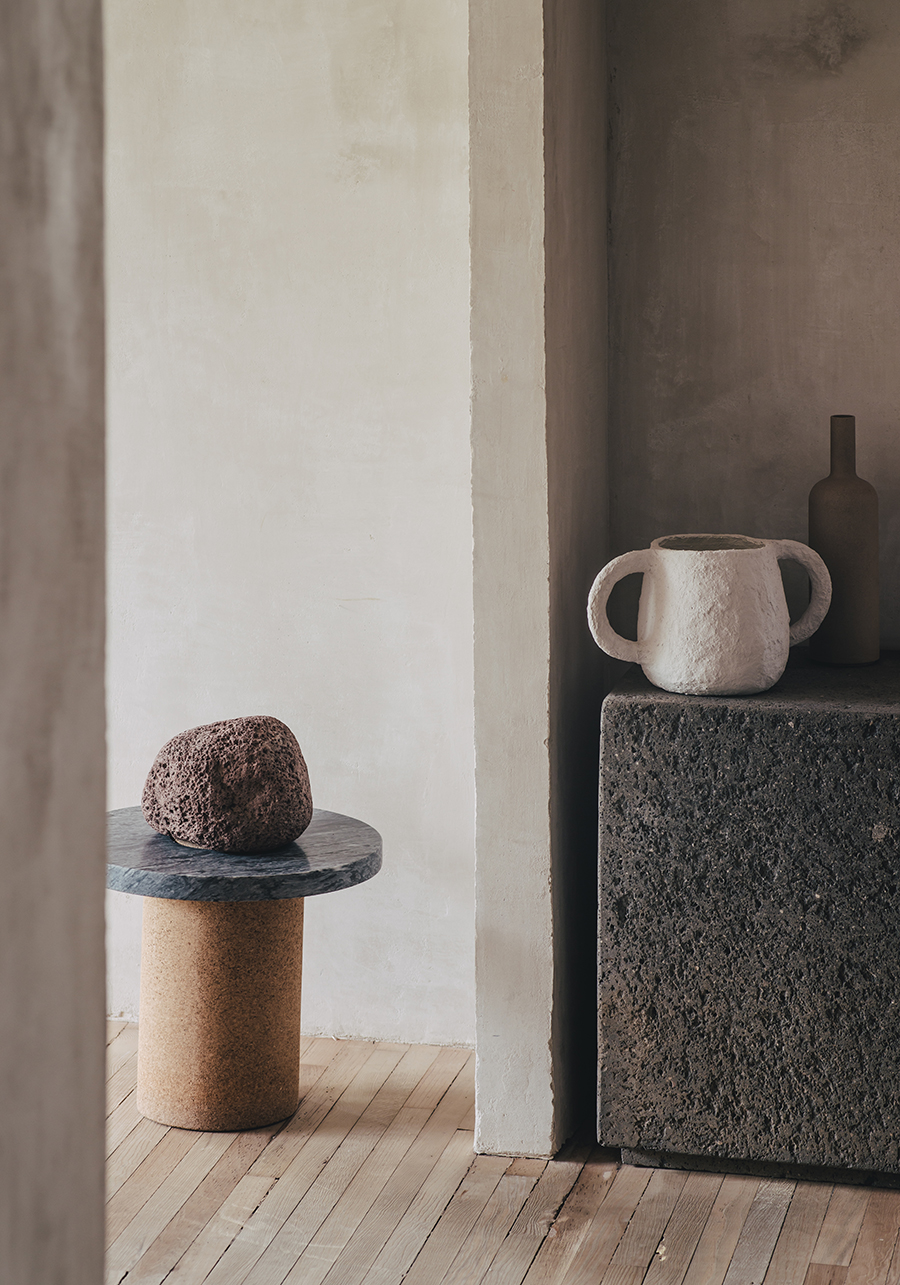 What are you working on right now?
I'm designing my first retail shop (a small shop for a menswear brand, The Pack, in a private residence in the Roma neighborhood). To keep the Studio IMA space alive and active, we host different cultural, educational and gastronomic experiences all the time. The idea of this hybrid between gallery and venue is to make these events and happenings a site of building community online and offline!
What's something you'd like to explore in the future?
Little by little, I want to have more artists and brands represented exclusively by us and help these artists to grow both in Mexico and in other countries. There is a lot of talent that has not been discovered yet, and their work deserves to be seen elsewhere! I would love to become a kind of designer producer — so co-produce and co-design here in Mexico with local artists.
I would also love Studio IMA to have its own home line of decorative objects: vases, trays, boxes, objects both functional and non-functional.
And, the one thing I think we are missing at Studio IMA is food! A small café/restaurant will be perfect to host our clients, hopefully soon we can do this.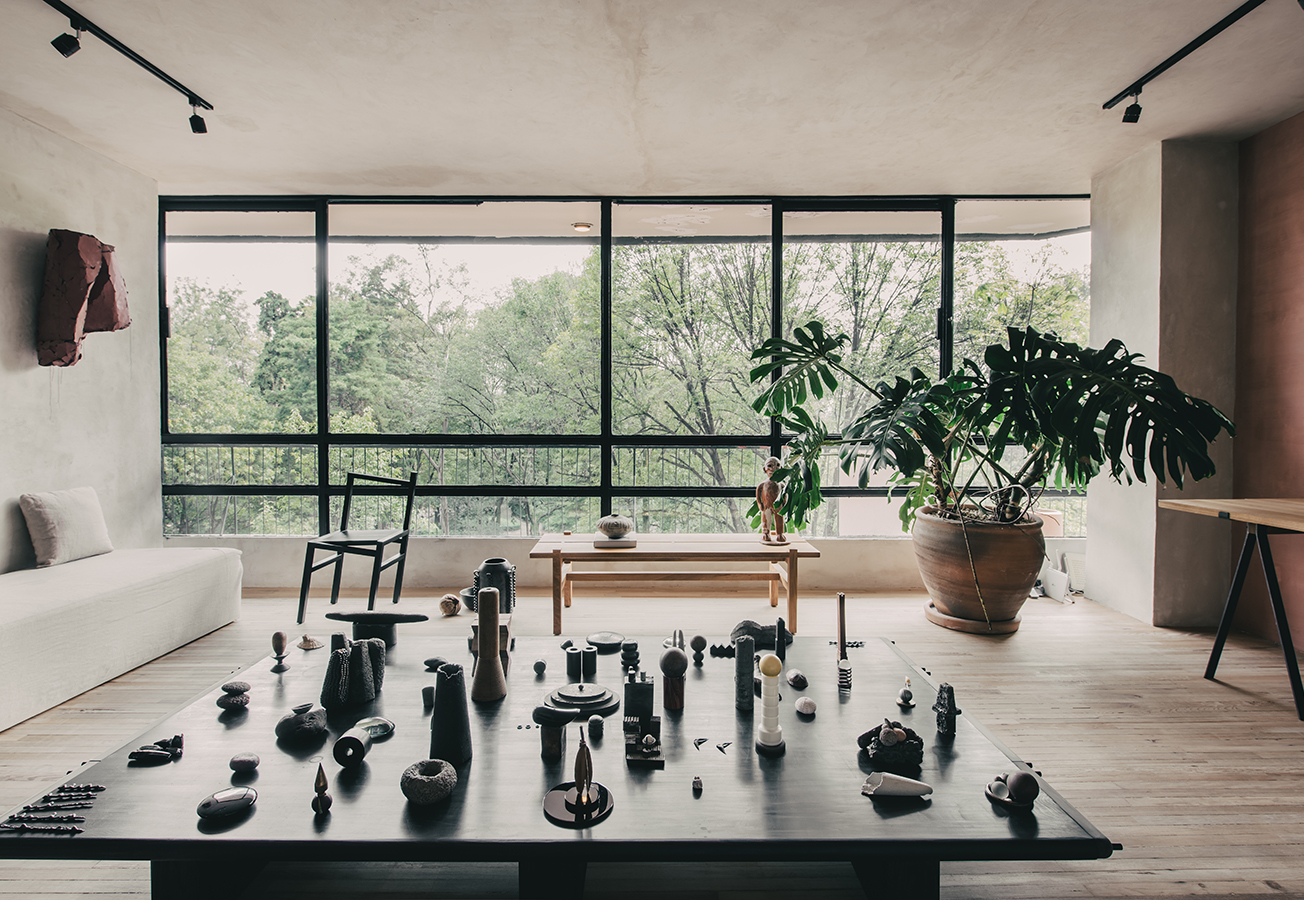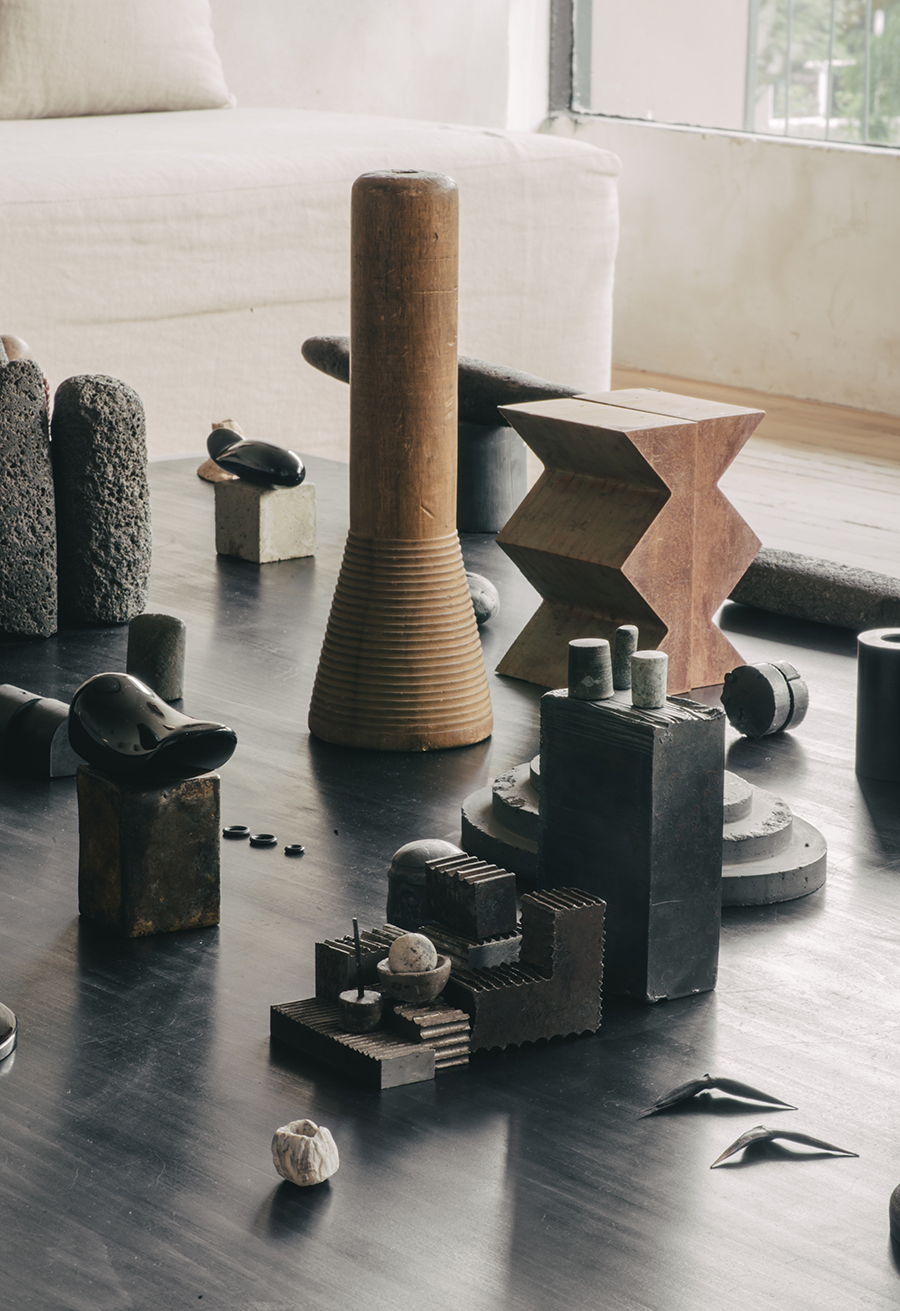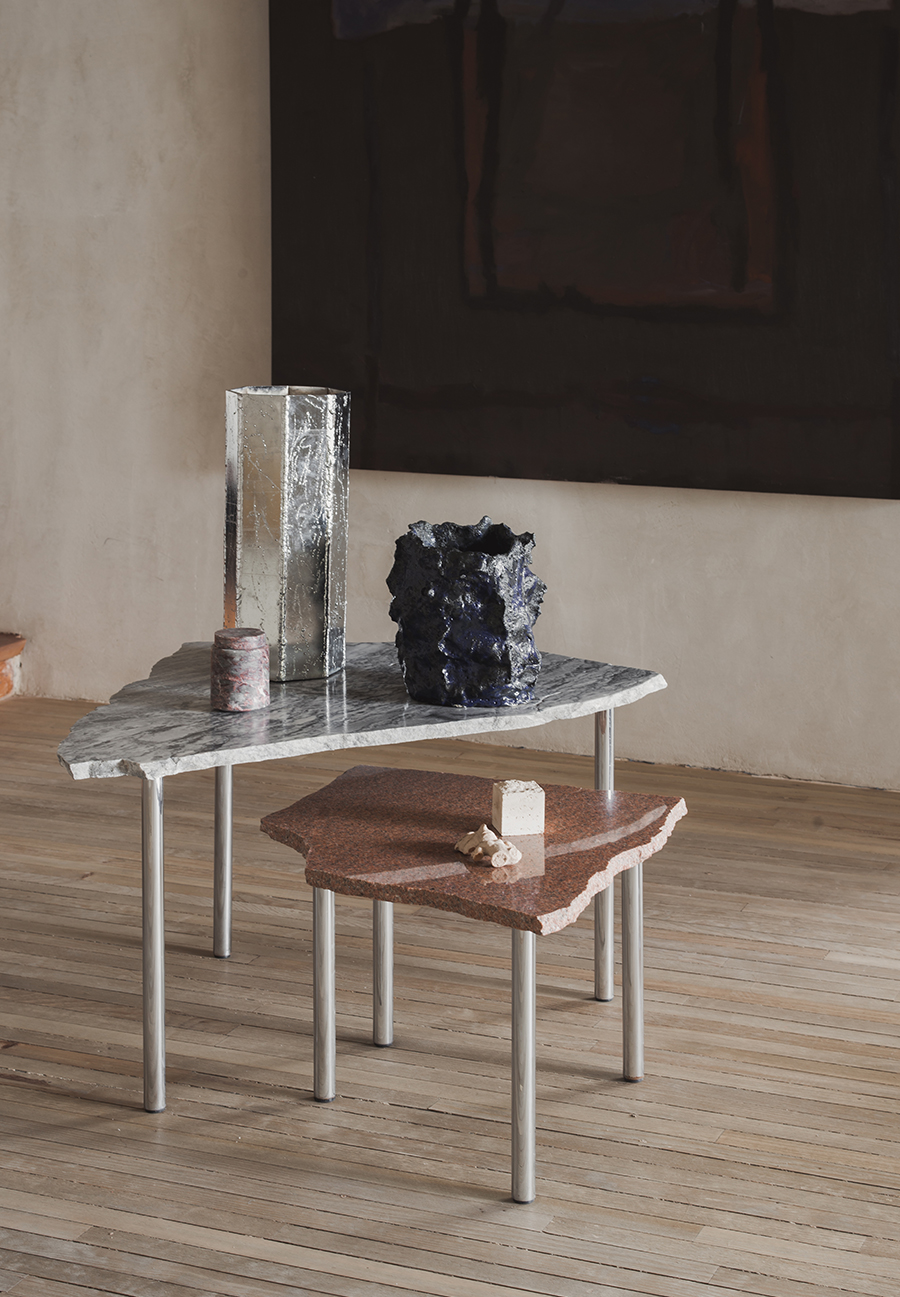 What inspires your practice?
Traveling is my main source of inspiration. I love to see other cultures and things. I'm a very curious person, and I always do lots of research wherever I go. I take lots of pictures, write tons of notes on my phone, and try to walk as much as I can because it's the best way to discover.
When designing Studio IMA, what were you looking to?
I was inspired mainly by Japanese and Nordic design. I think they are very complementary.
My biggest inspiration and the single designer I admire most is Axel Vervoordt. All the walls in IMA have a 100% natural lime plaster finish made of minerals, very similar to the textures used by Vervoordt in his projects. I also thought a lot about light and shadow, and read many times "In Praise of Shadows" written by Japanese author Jun'ichirō Tanizaki.
I also wanted to put elements of my identity, of my country, into the design. I looked to Luis Barragán regarding the use of colored walls, such as an olive green and terracotta. You will find pre-Hispanic-inspired and also simple geometric decorative objects or antiques and objects from my personal collection that I have found in different places such as La Lagunilla flea market, or trips that I have made in Mexico.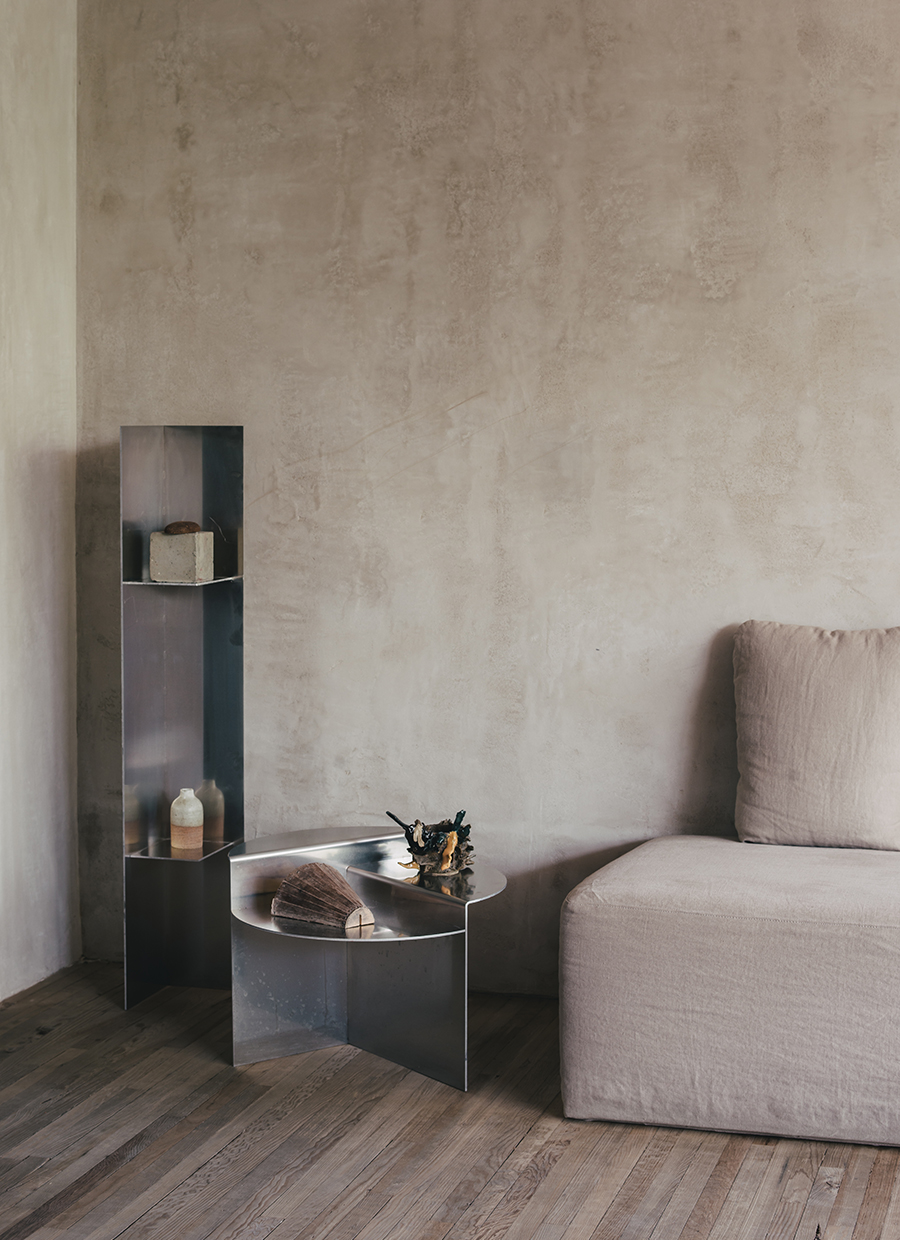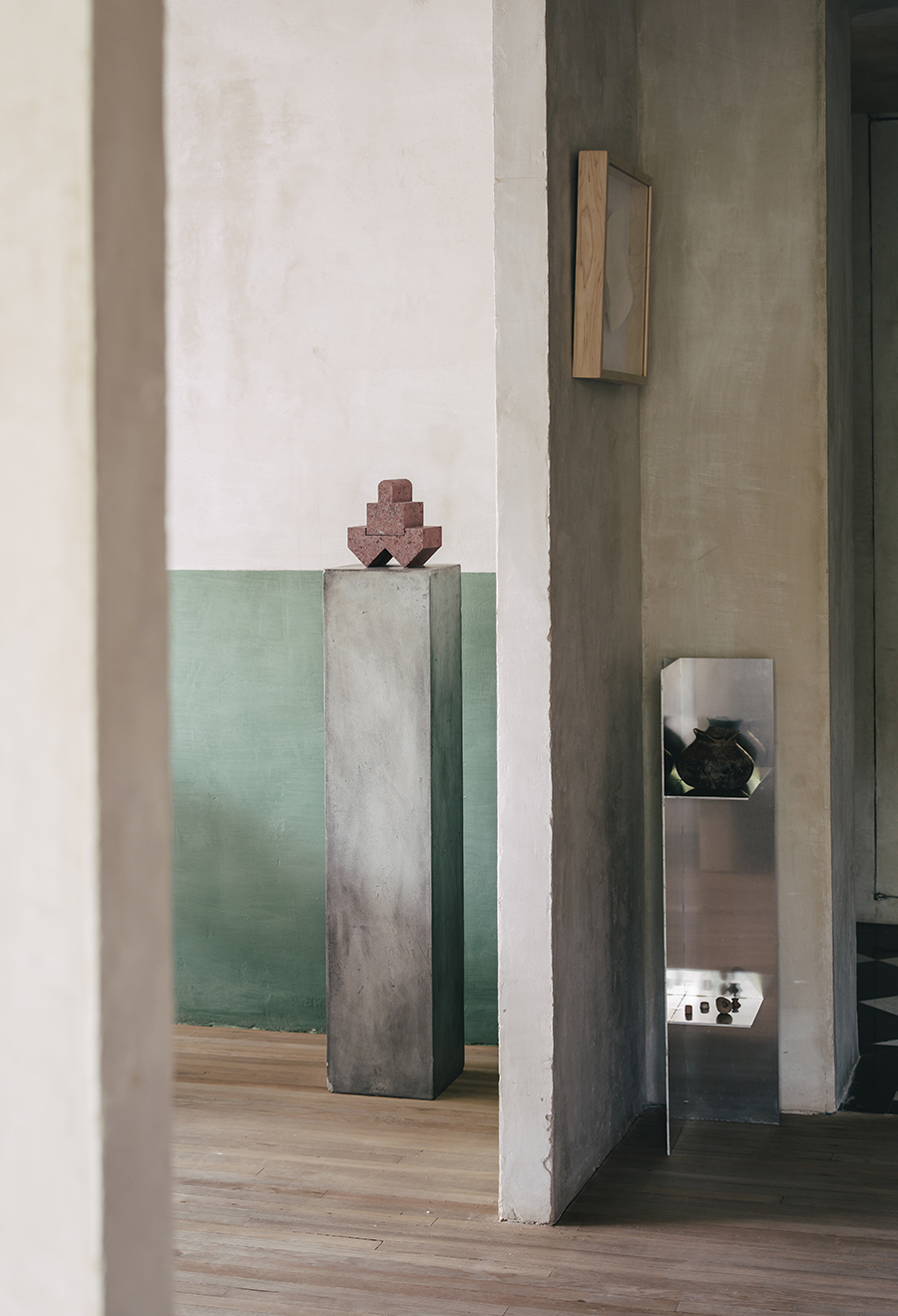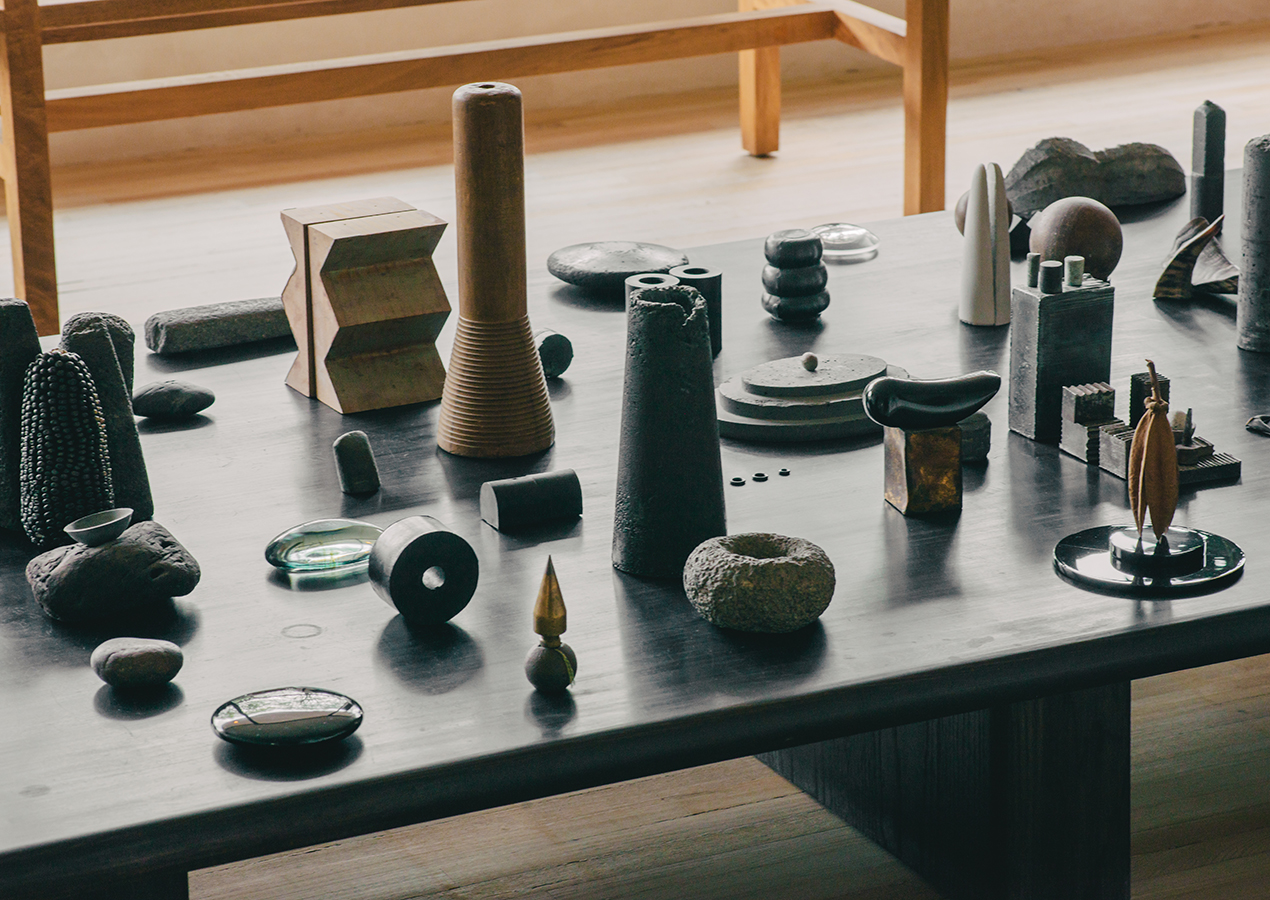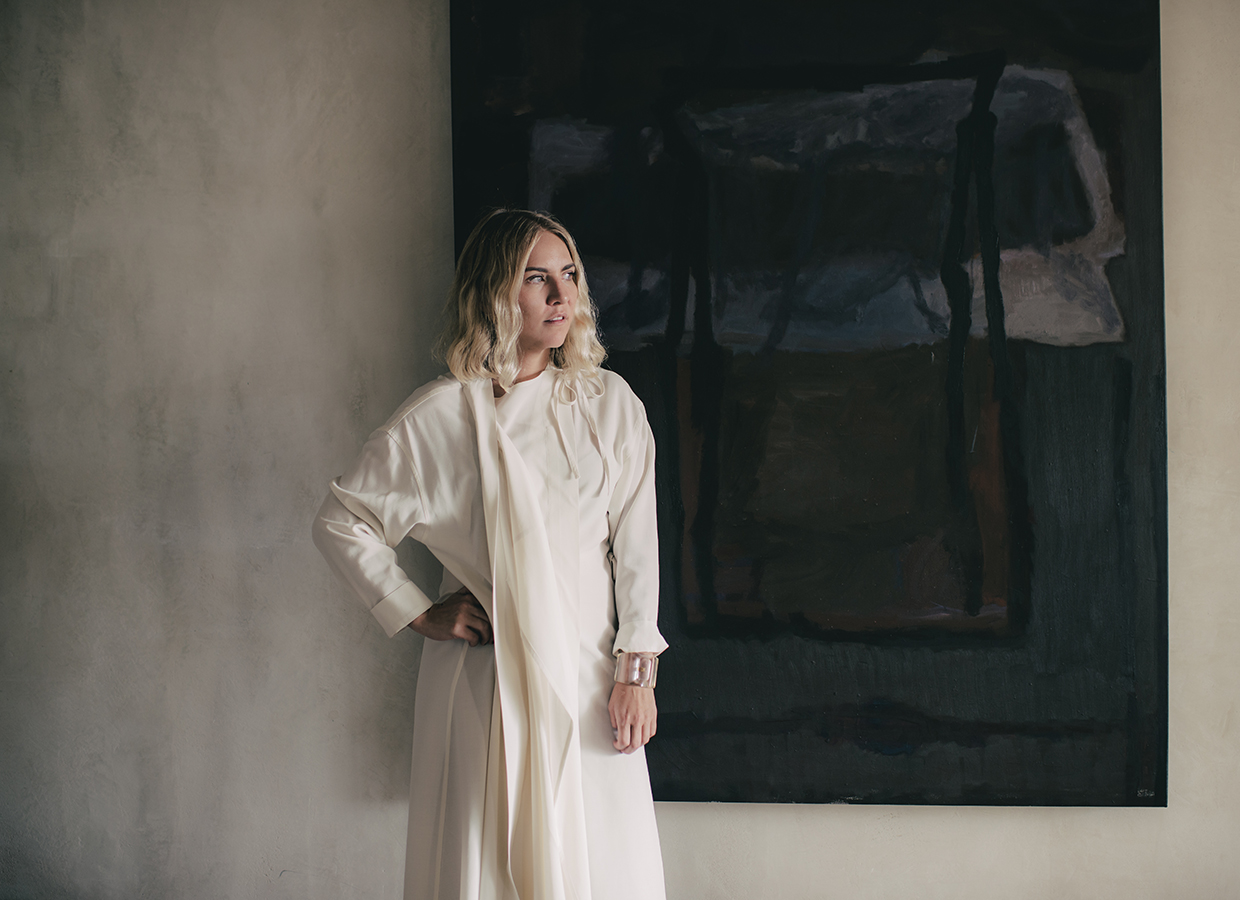 What types of spaces do you hope to create when you work with clients?
Create spaces that we both like. Make people happy with whatever service IMA provides, whether it is the whole interior project or just a plaster wall. I want clients to come back. Create personal spaces with soul for a sense of belonging. I want my designs to reflect not only IMA's identity and aesthetic, but also the client's. I believe in collaboration, and I try to get to know a bit (or a lot) about every client, not only their needs but their history/background, what they like, and so on.
Any particularly inspiring notions that guide Studio IMA?
IMA places emphasis on temporariness rather than permanence. It must be a place that always has Change as its premise – constant change.
Bettina Garza's Top 3 Secret Spots in Mexico City
1. Anahuacalli Museum: "My favorite museum in Mexico City with an amazing collection of pre-Hispanic pieces. It's like a hidden gem, it's a bit far so you feel like you're going on a field trip, which I love."
2. Cicatriz Café: "My favorite place for casual drinks in the city. I go there because it's close to home/work and because they have my favorite drink: Mezcal Aperol Spritz. It's perfect for every ocasión: dates, work & fun!"
3. La Lagunilla Sunday Market: "To hunt for old and fun stuff. I like it because it's diverse and sometimes you can find pretty weird stuff there!"
This post was generously sponsored by Tequila Don Julio, but all thoughts and editorial content are our own. Like everything at Sight Unseen, our partner content is carefully curated to make sure it's of the utmost relevance to our readers. Thank you for supporting the brands that support Sight Unseen.